What's your favourite way to spend the Easter holiday? Travelling to some place warm? Spending time with family? Or perhaps venturing into the mountains to go skiing, like many Swedes do?
In my case, and for the last couple of years, it's attending the Custom Motor Show – previously the Bilsport Performance & Custom Motor Show – but better known as Elmia, in Jönköping.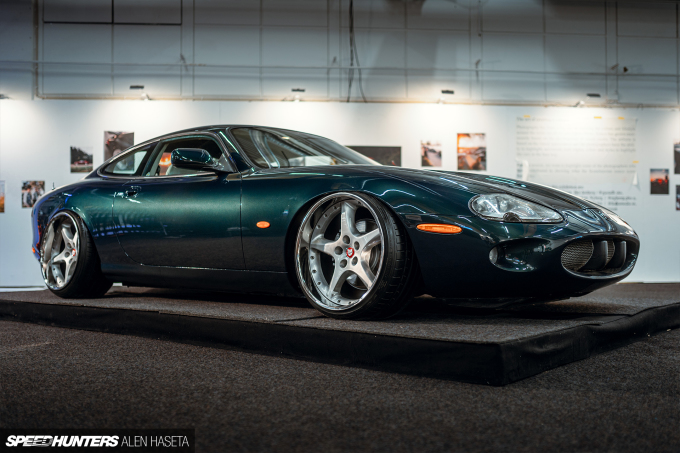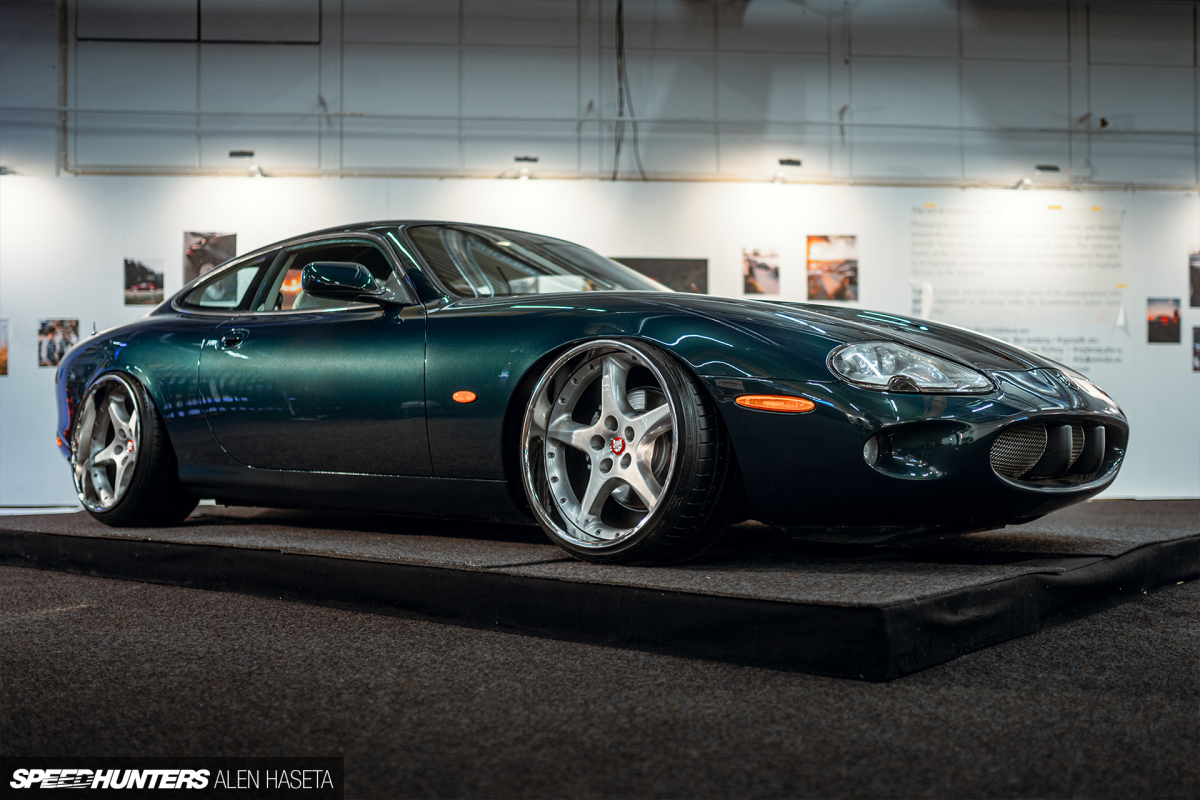 The first time I attended Elmia was back in 2019, and after that initial taste I was keen to get back the next year. Of course, the show didn't happen in 2020 or 2021, so you can bet Swedish enthusiasts and those who travel from abroad to attend the event were happy to see it return last year. I certainly was.
What's even better, is that the bar was raised quite significantly for the 2023 show.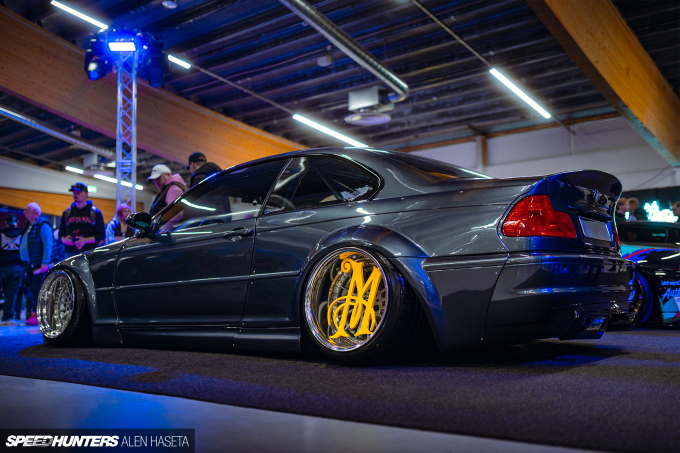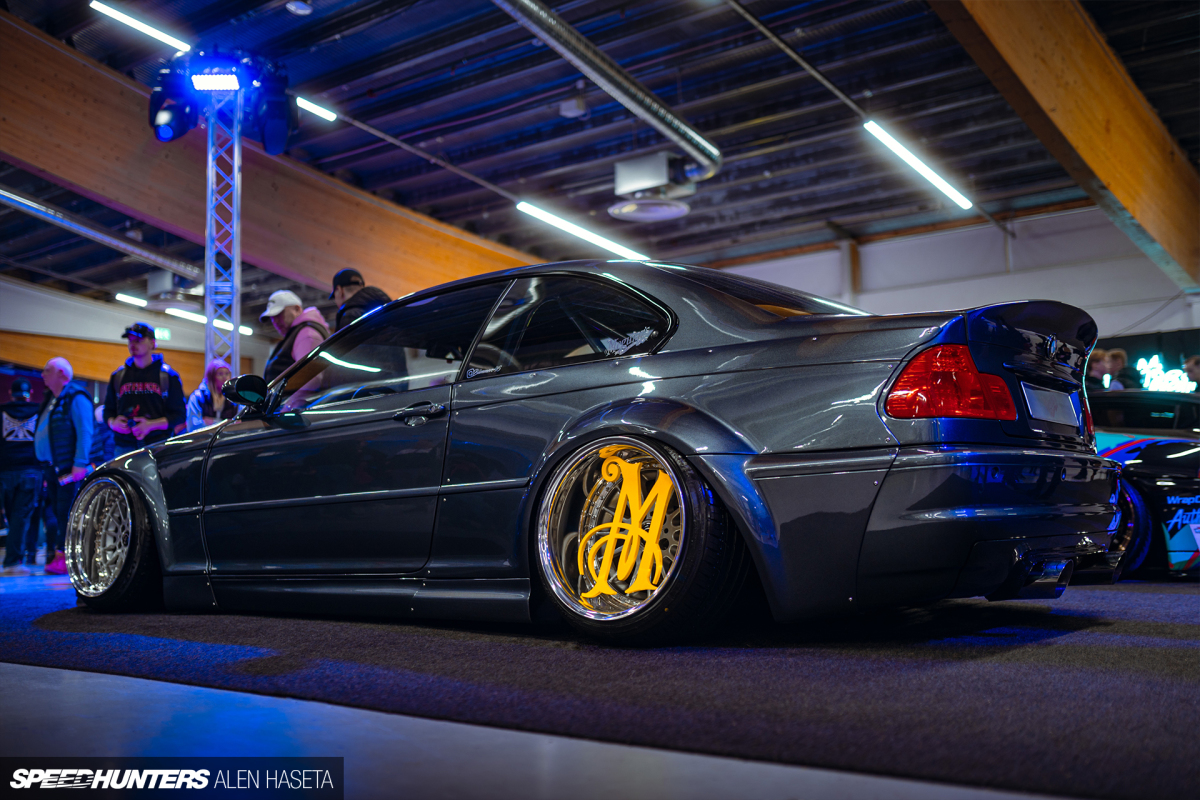 I almost entirely slept on Hall X the first time I attended the event, and I have no idea why. But it's become my favourite part of the Custom Motor Show, and is filled with the best the Swedish stance scene has to offer. It's also the reason I got into photography in the first place, so I've made it a rule to venture nowhere else at Elmia until I've captured everything interesting in this hall.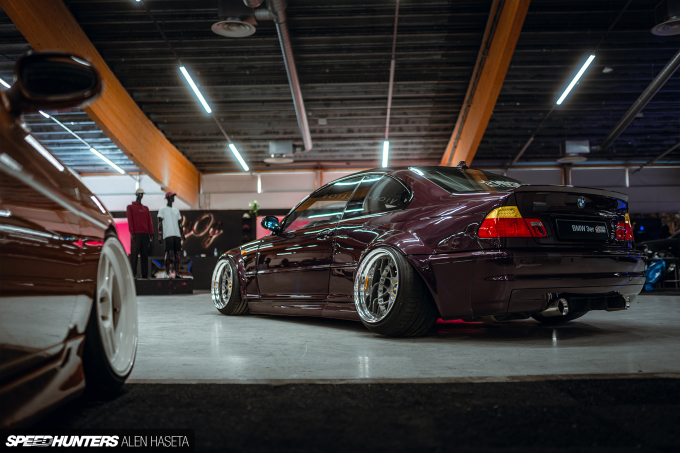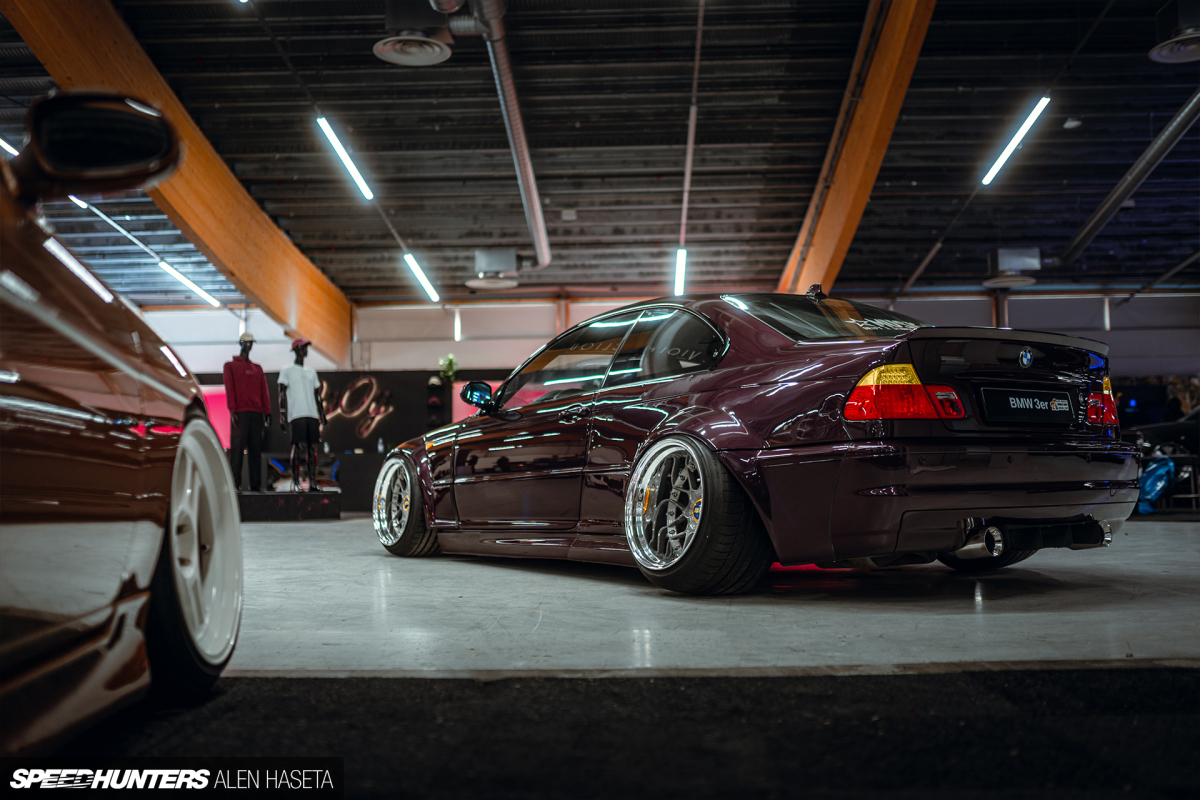 I did notice a change in Hall X this year though. Don't get me wrong, I love bagged Euro builds and static JDM icons as much as the next person, but I feel like my interests are moving more towards extensive builds over simple stance creations, the latter making up majority of cars on show in this hall. Contributing to Speedhunters has really opened up a whole new world for me, and I've been exposed to some of the wildest builds that Scandinavia has to offer. I still haven't even scratched the surface, but I am getting there, slowly.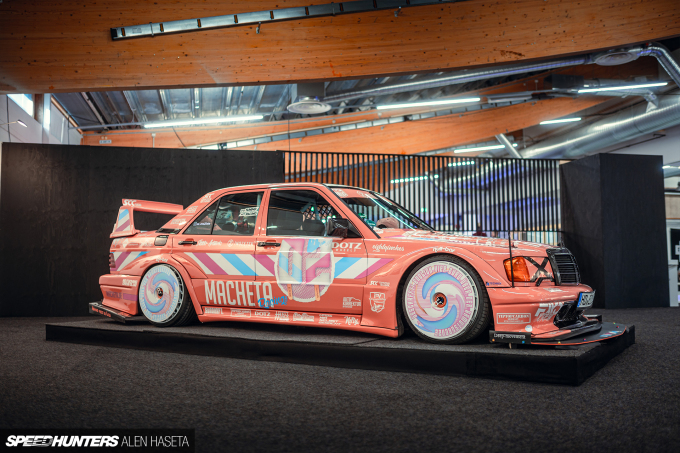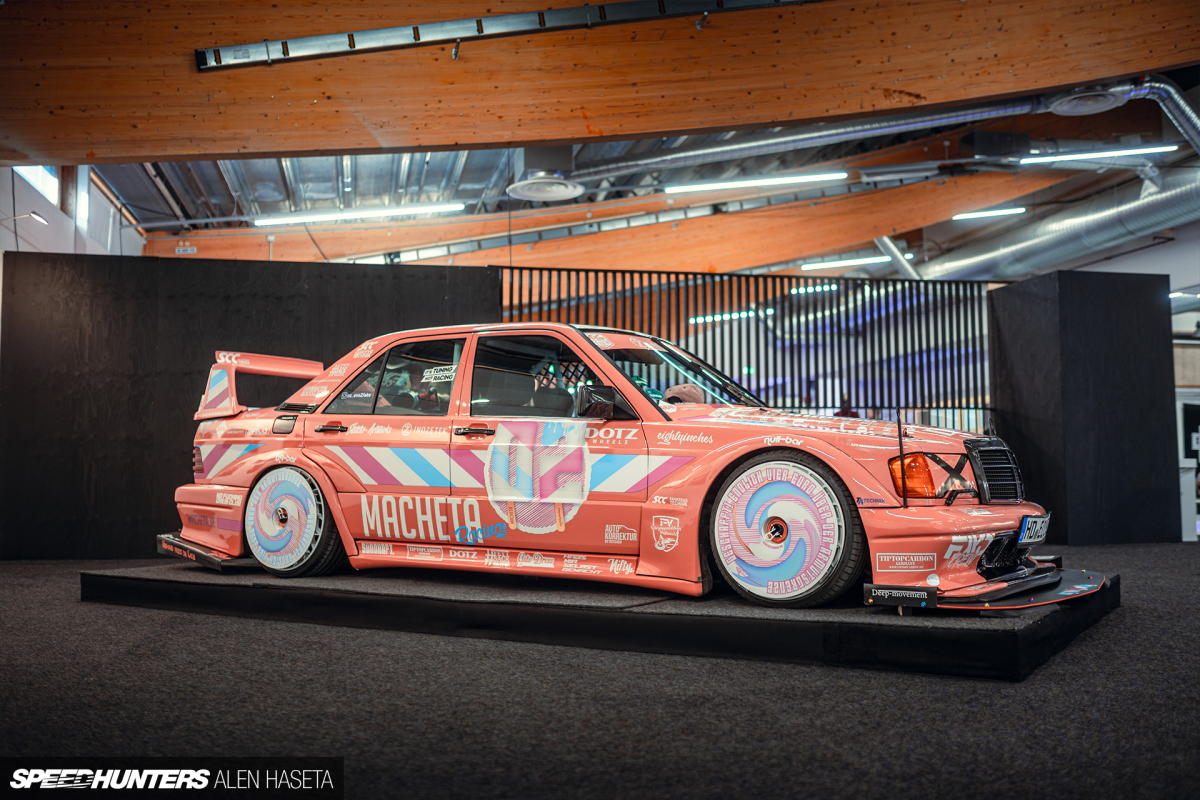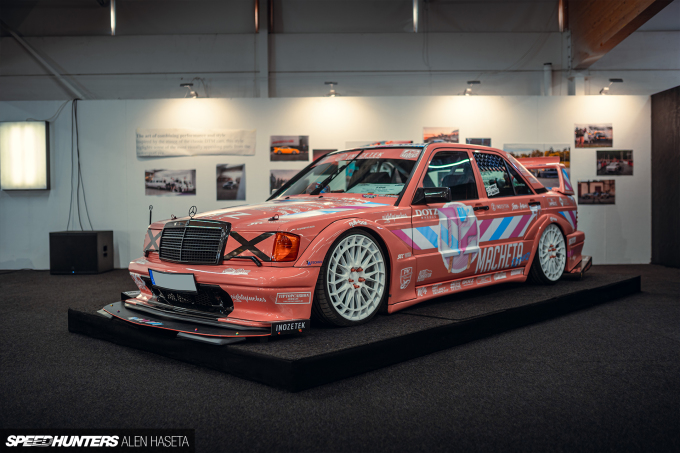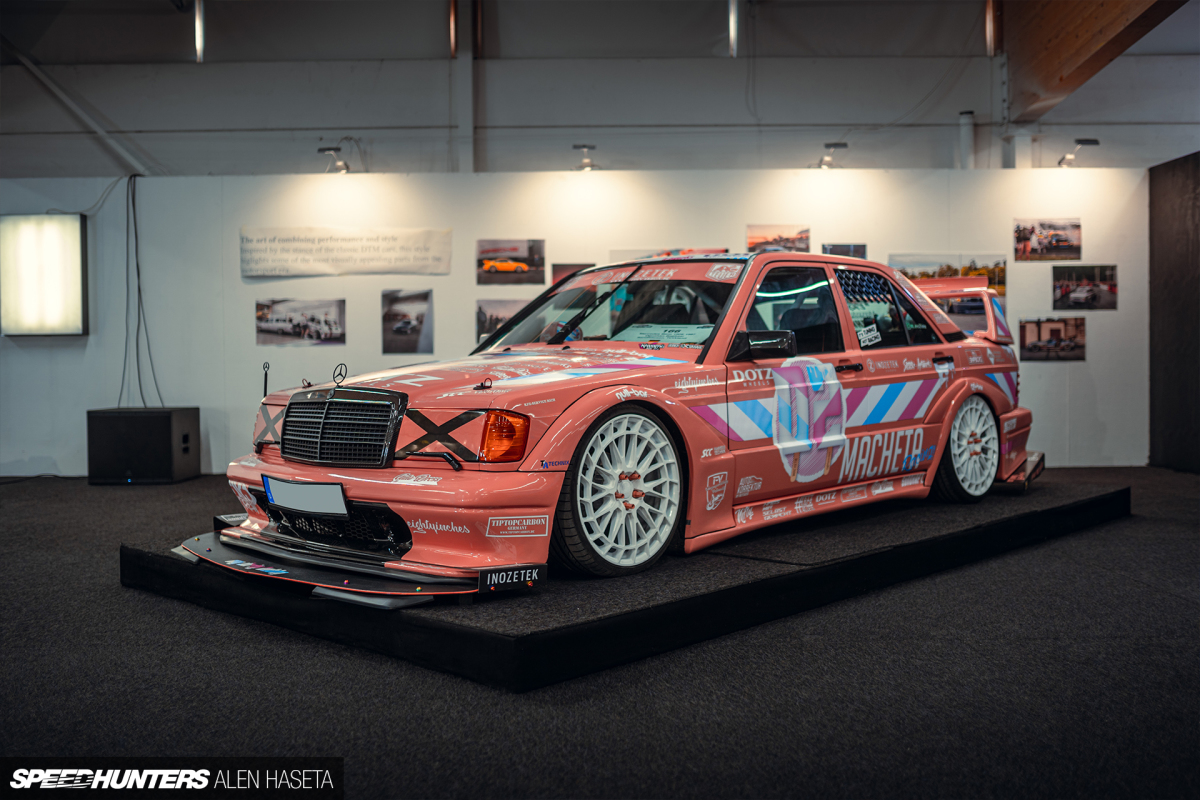 That's not to say there weren't some awesome cars in Hall X, like this Mercedes-Benz 190 E all the way from Germany. You might have seen a snippet of this car in Jeroen's 2022 Essen Motor Show coverage. It's a stunning build in every respect.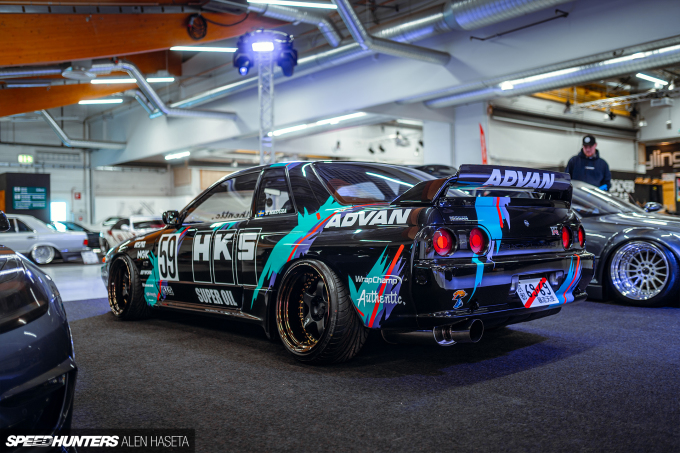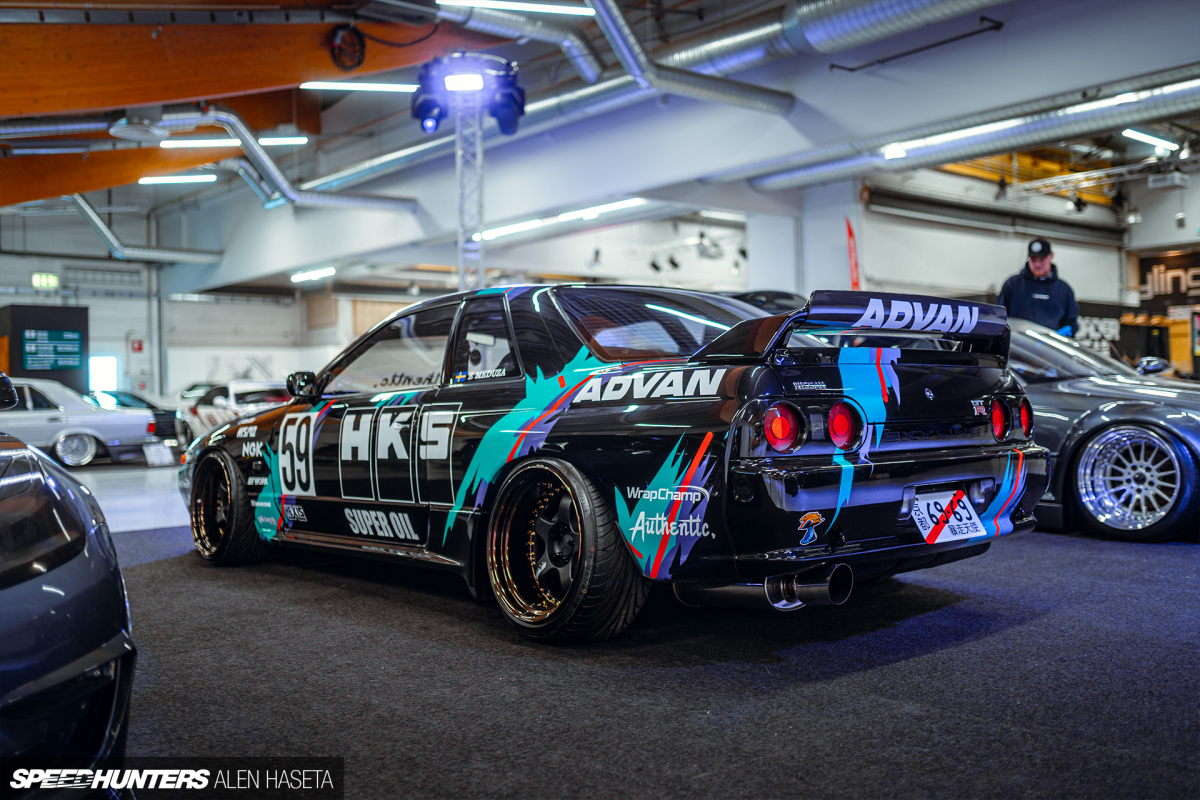 A HKS 'oil splash' liveried R32 Skyline GT-R is always going to hit a home run with me. I've never seen the real-deal HKS Group A car from the '90s in person, so being in the presence of something that even remotely resembles the legend will always bring a smile to my face.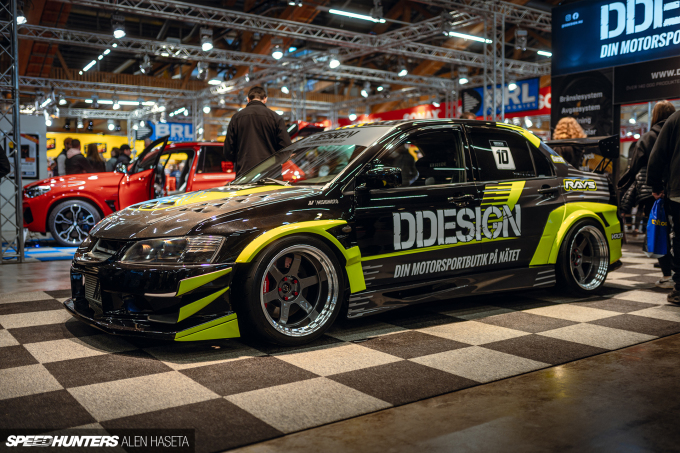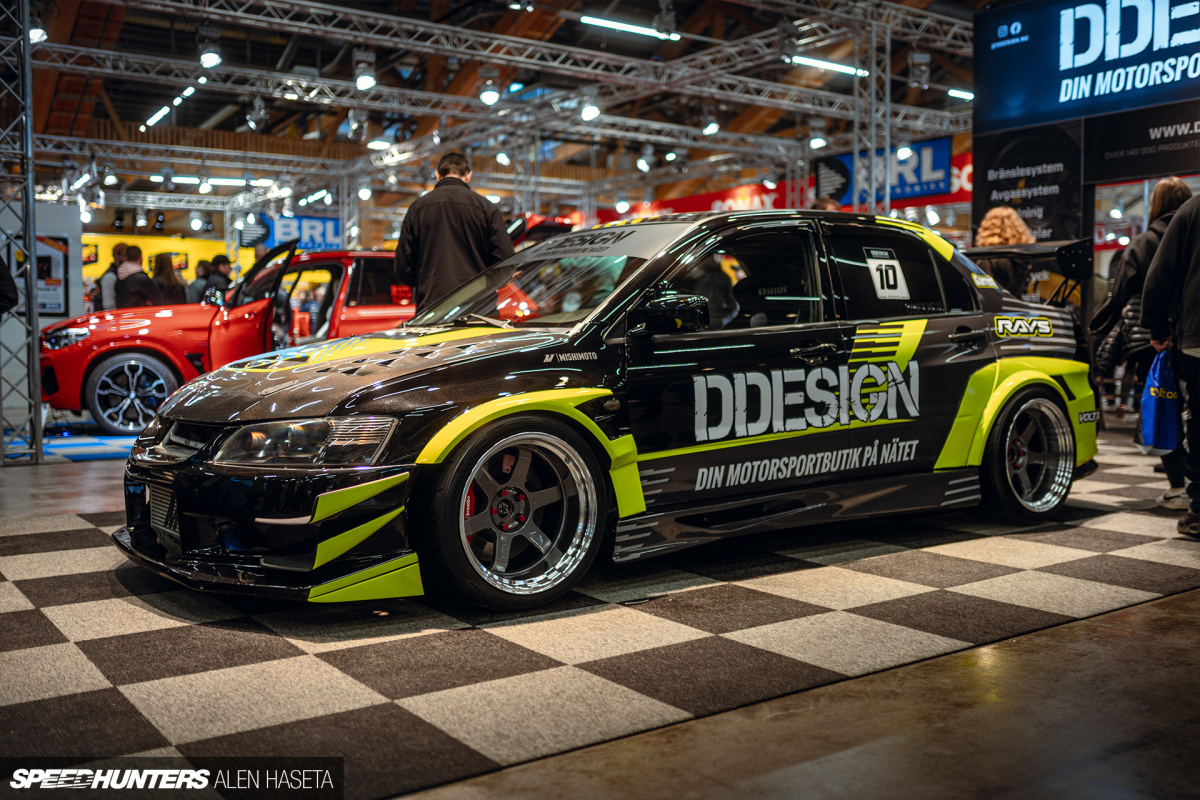 As I mentioned, Hall X consists almost entirely of stance cars, but you'll find them in Elmia's other halls too. The exhibition center isn't as large as the Las Vegas Convention Center (SEMA Show) or the Makuhari Messe (Tokyo Auto Salon), so you'll never get lost and can always remember where you saw something specific. After doing the rounds, I made a point of heading back to my favourite cars to shoot some spotlights, so stay tuned for those in the coming days and weeks.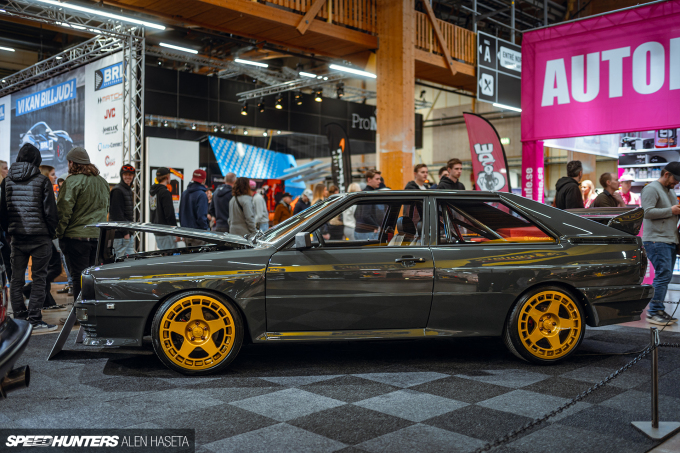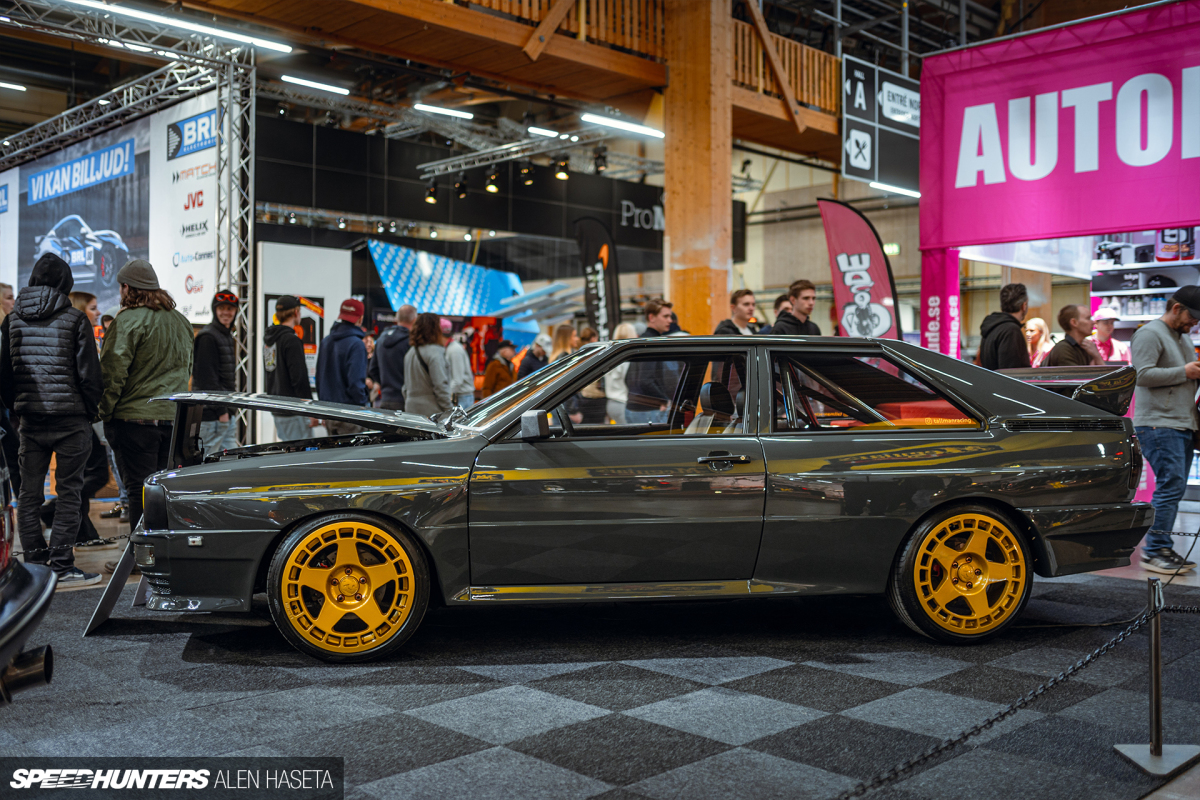 It's always exciting to see what people have been up to over the cold, dark winter months. I try not to search out builds on social media leading up to this event, but sometimes I just can't help my curiosity. I'm only human, after all.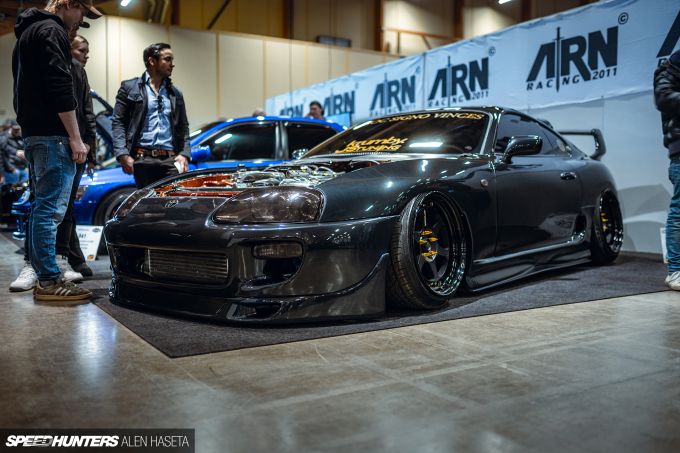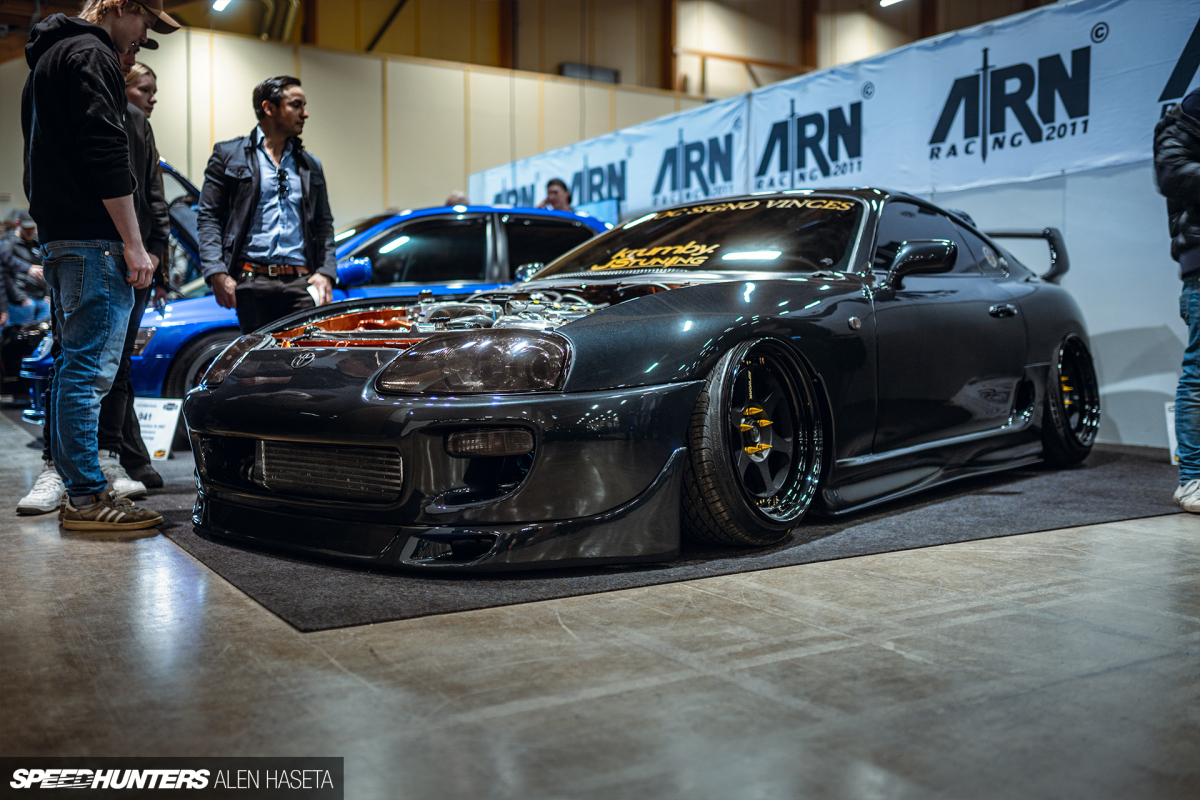 I see no harm in having a sneak peek at what my friends have been up to. Which brings me back to something I mentioned earlier: extensive builds.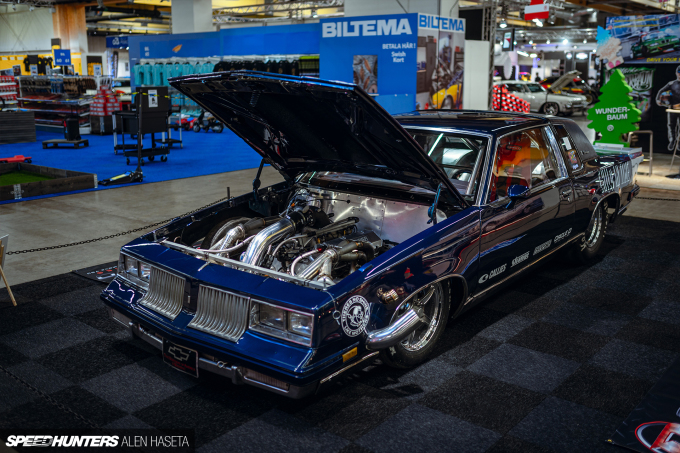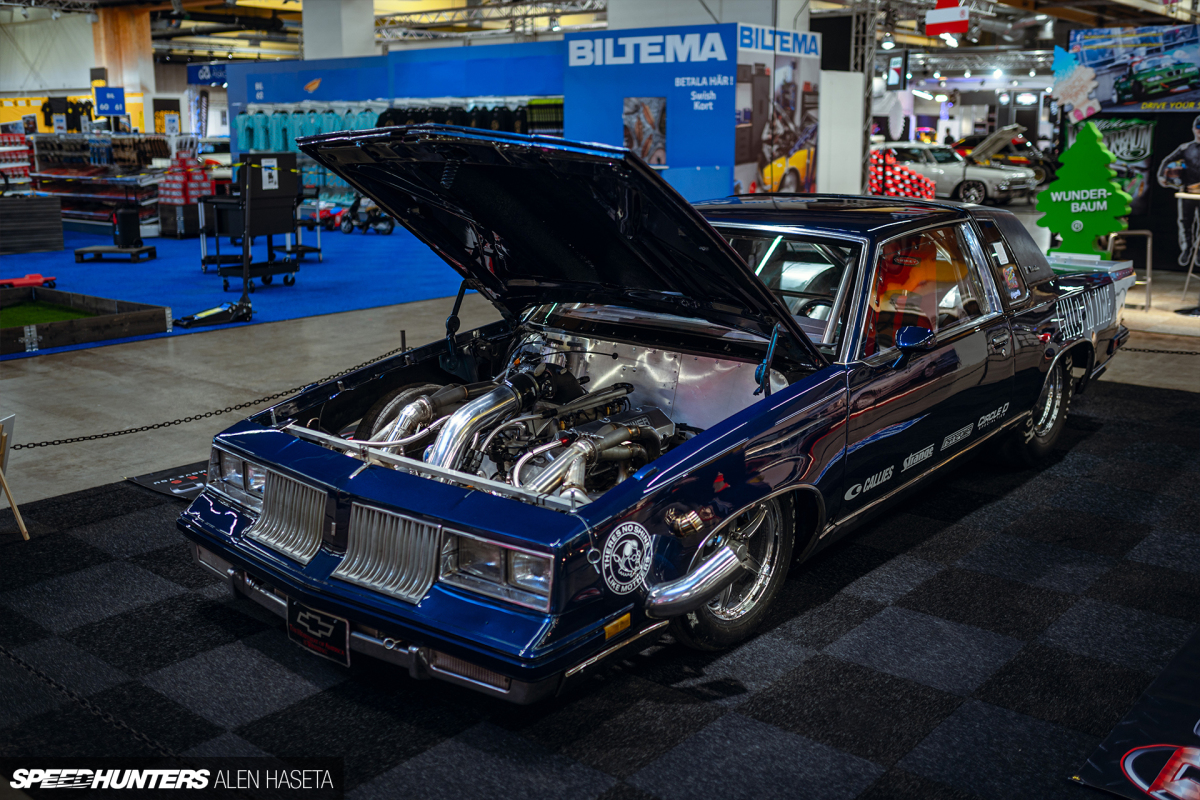 Hall A is great for these. Take Björn Nilsson's insane 1982 Oldsmobile Cutlass Supreme for example. Björn has been cooking this thing up in his garage for some time and the end result is mind-numbing.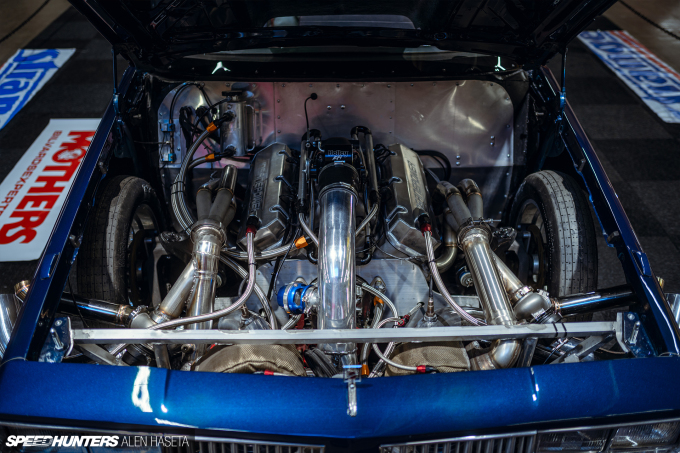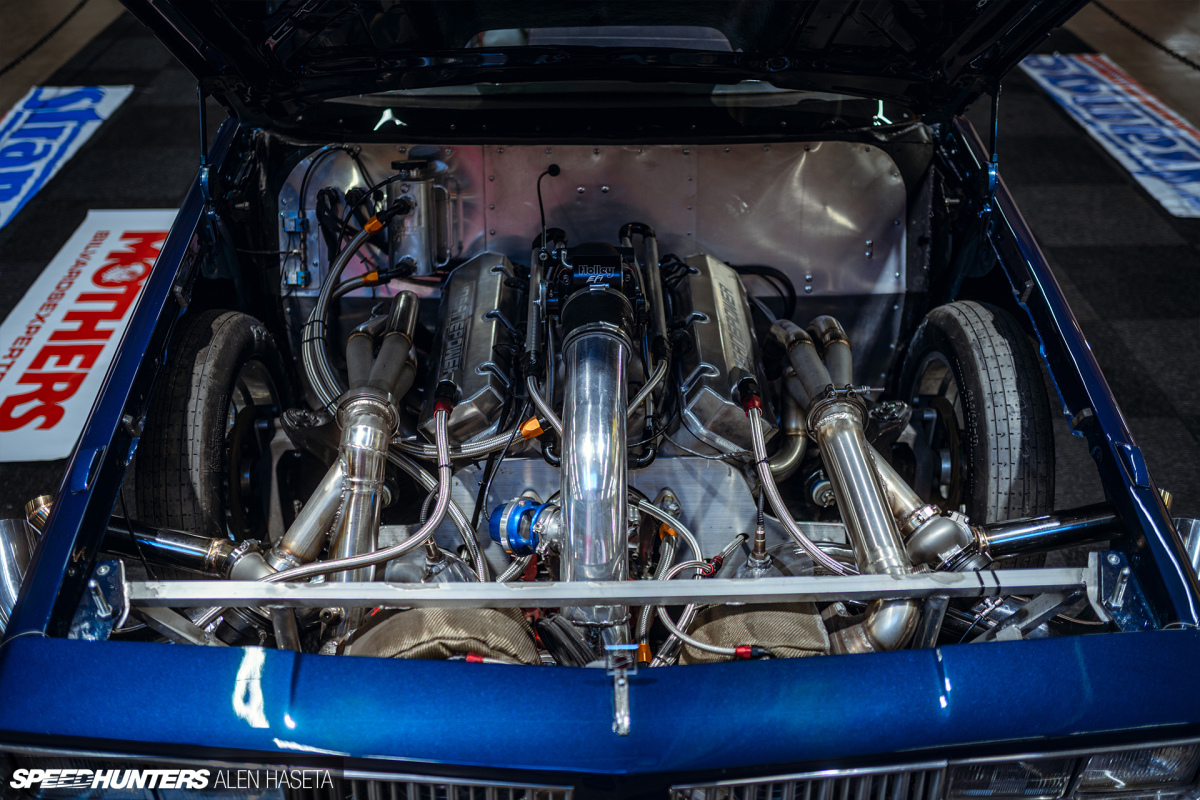 Up front is an 8.7L high-compression big block Chevy V8 engine with twin 84/102mm BorgWarner turbos that can produce 3,000hp (it's currently outputting just 1,200hp), running into a 2-speed TH400 TurboGlide transmission.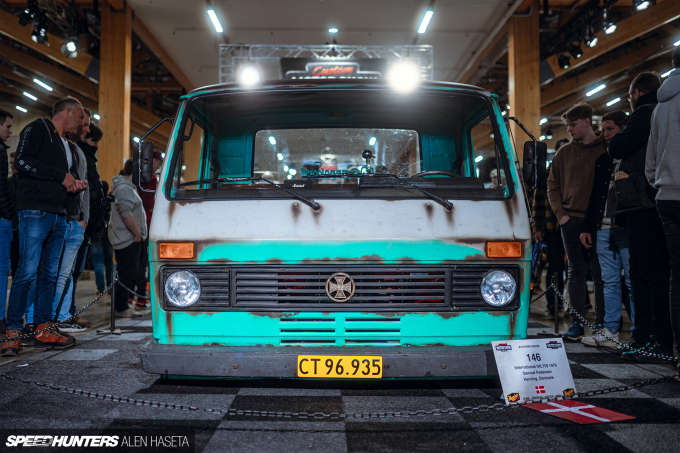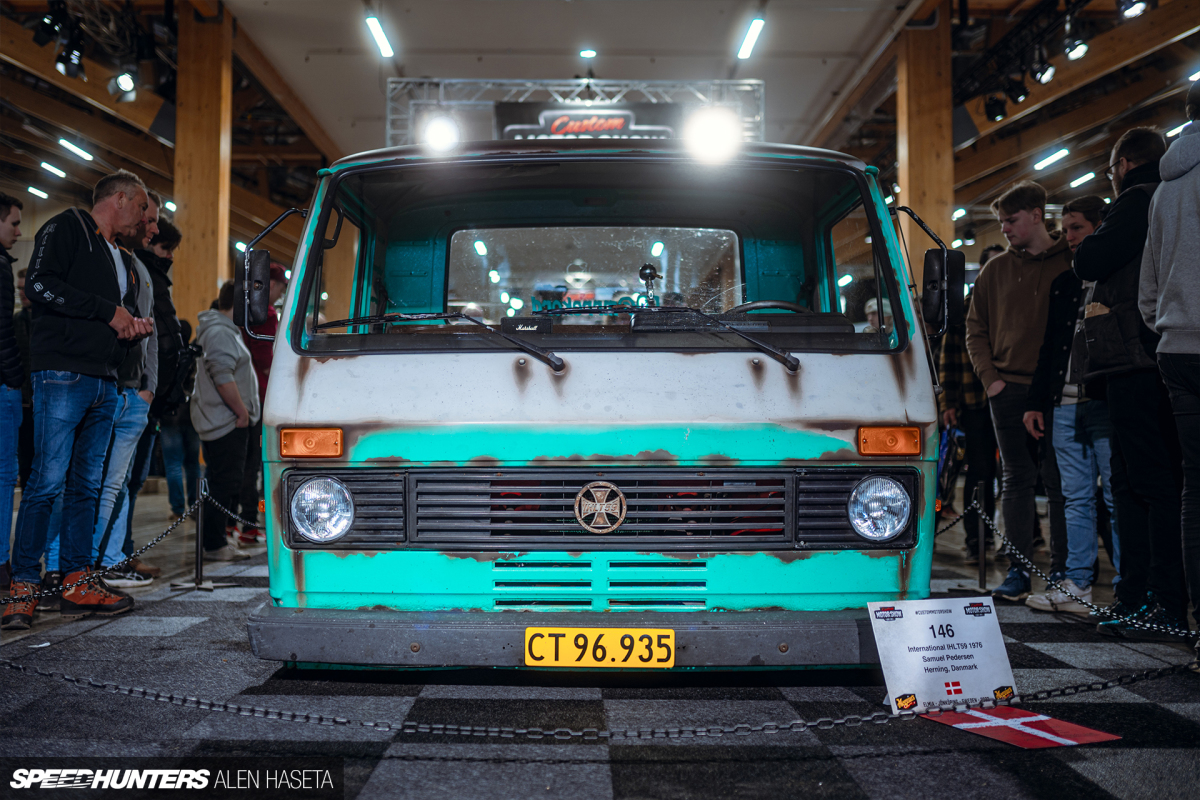 While we are on the subject on crazy builds, check out this 1976 International IHLT59 built by Samuel Pedersen from Denmark. If you are heading out to SEMA this year, don't let this one slip past you.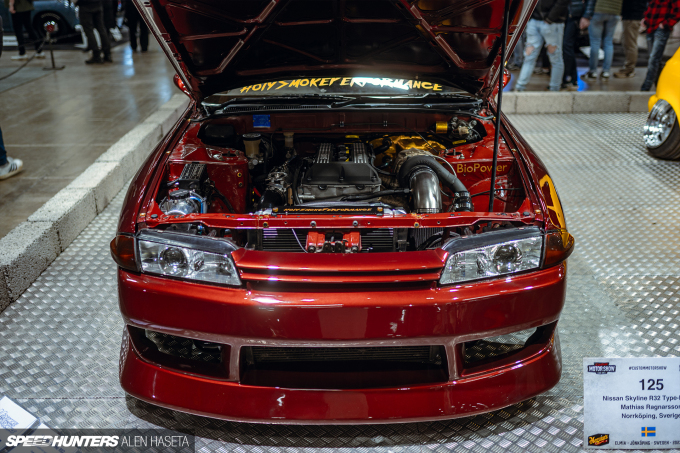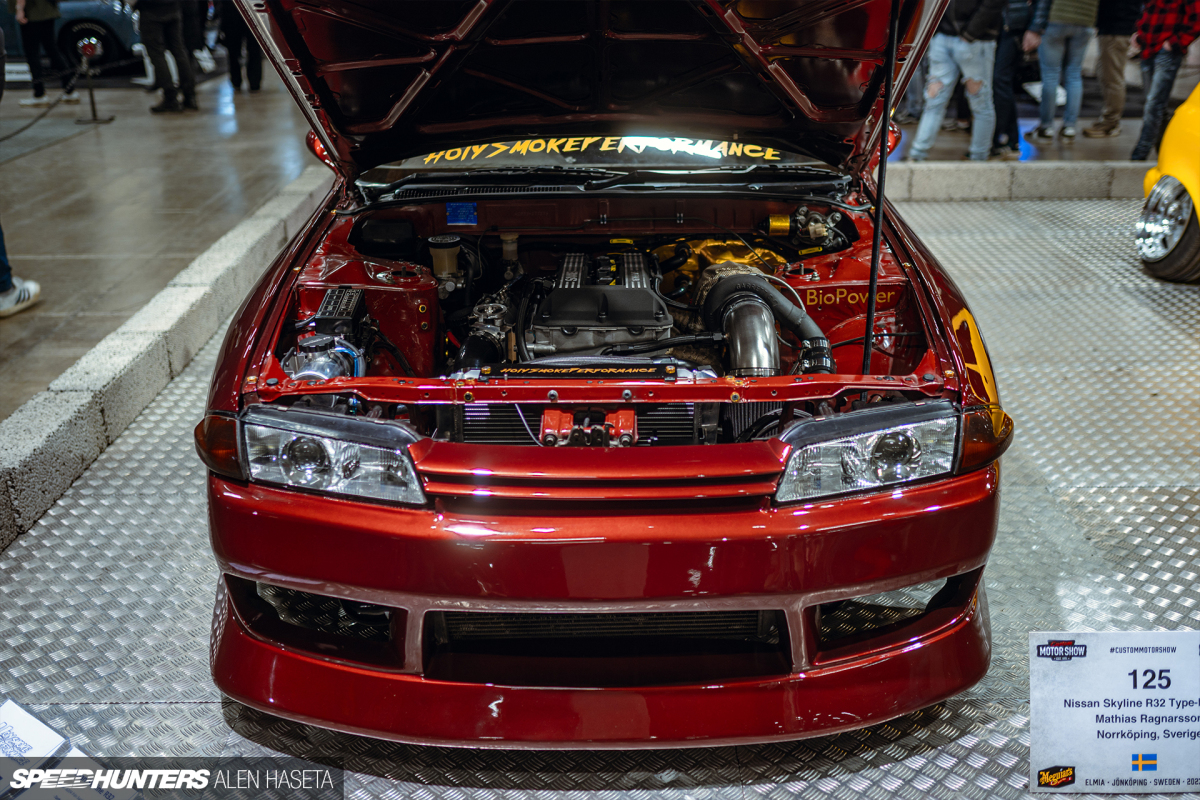 Here's something I don't think anyone could ever anticipate – even Scandinavians.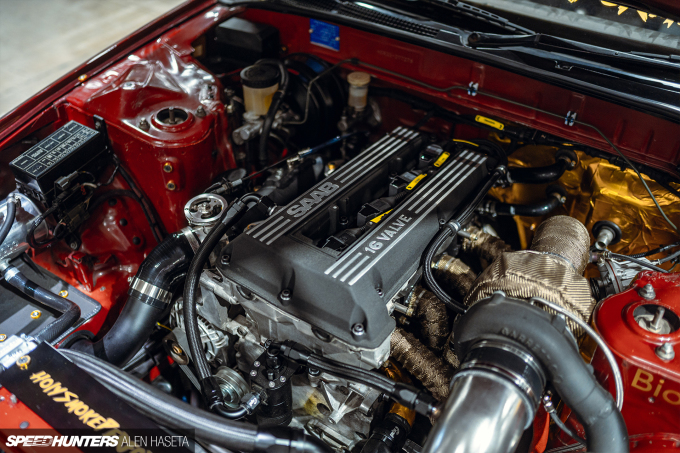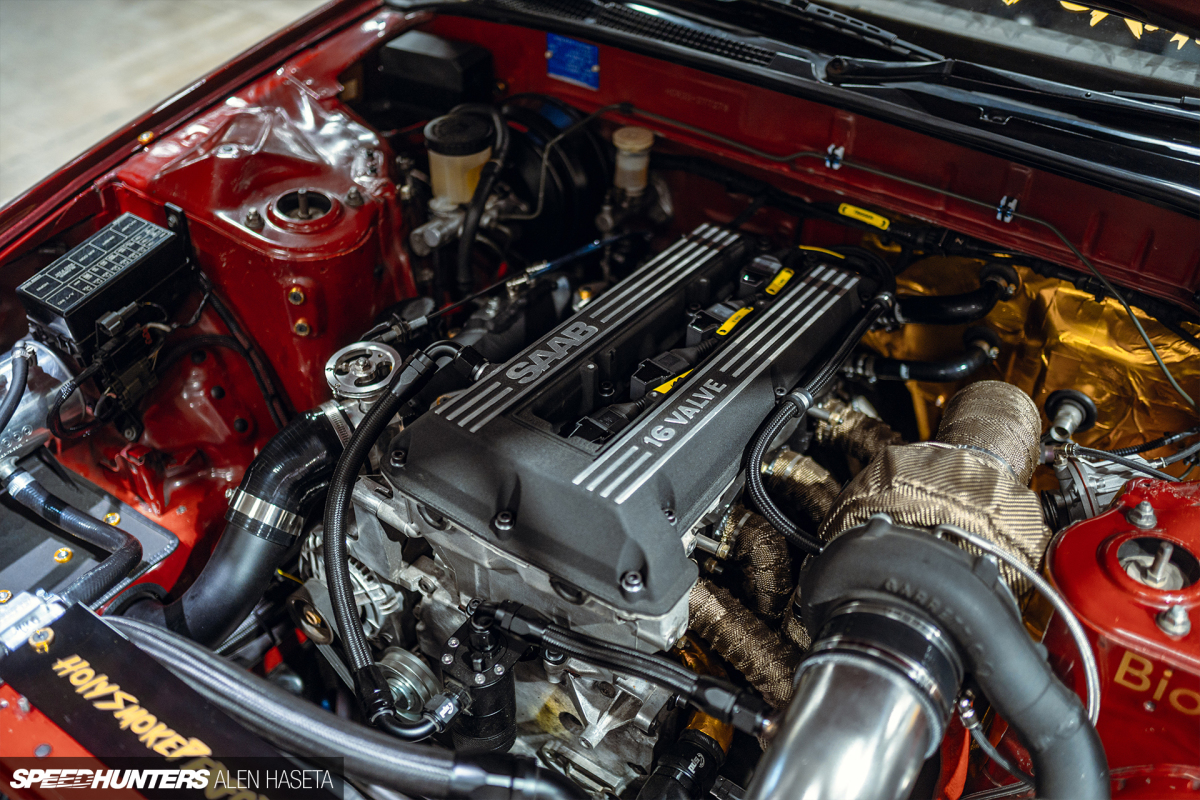 I expected to see an RB engine of some description in the R32 Type-M's engine bay, but this is Sweden so why not go with a SAAB B204 motor instead?! It's the Swedish way.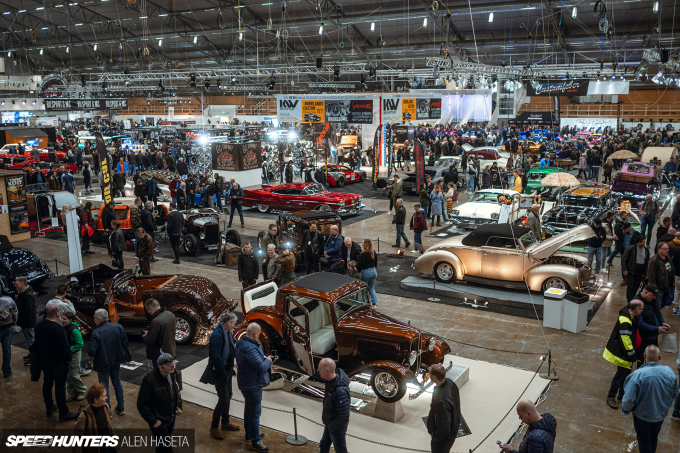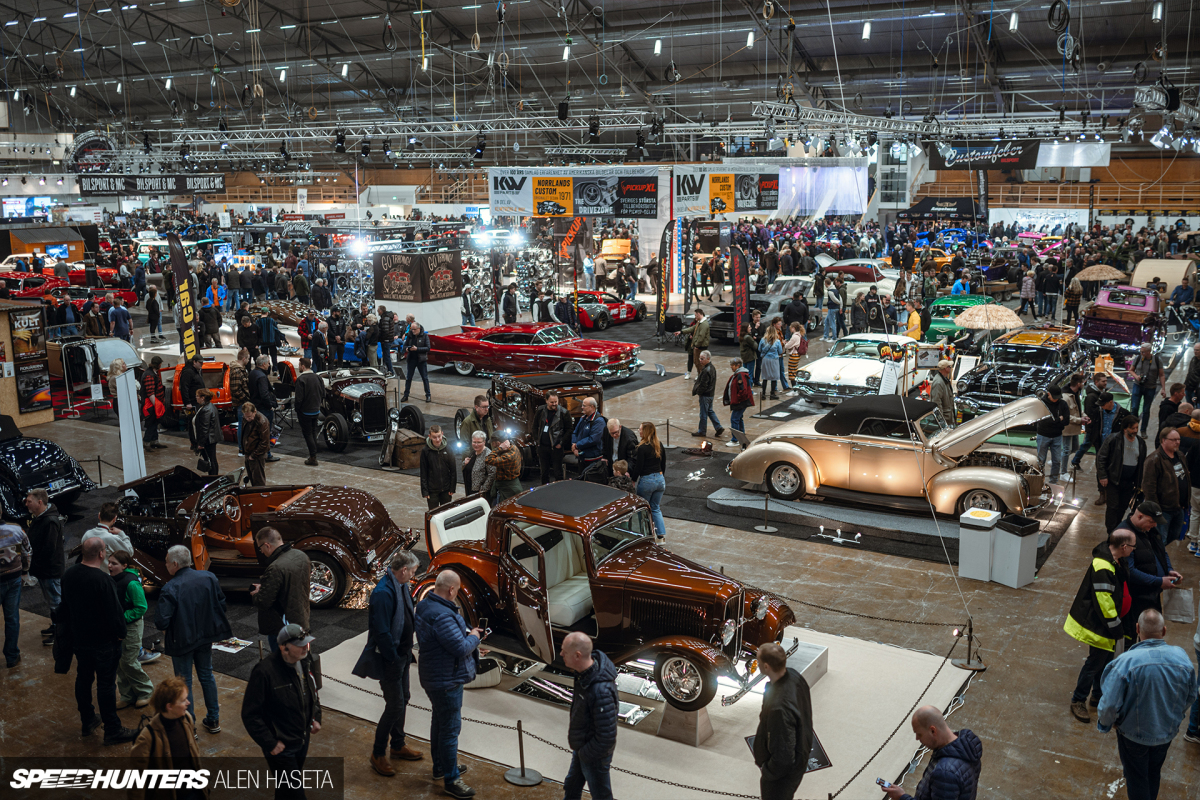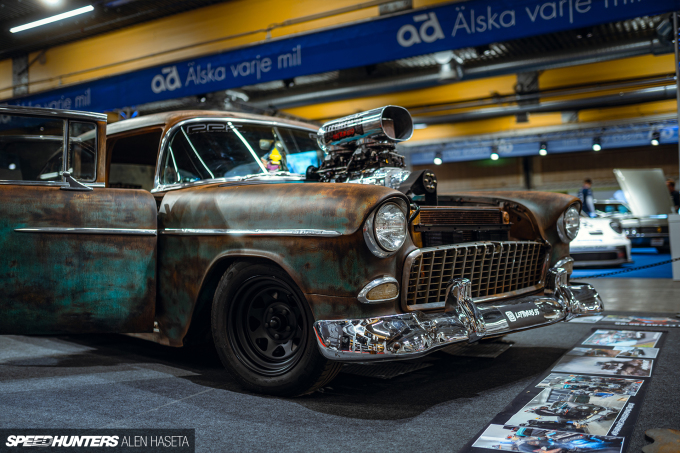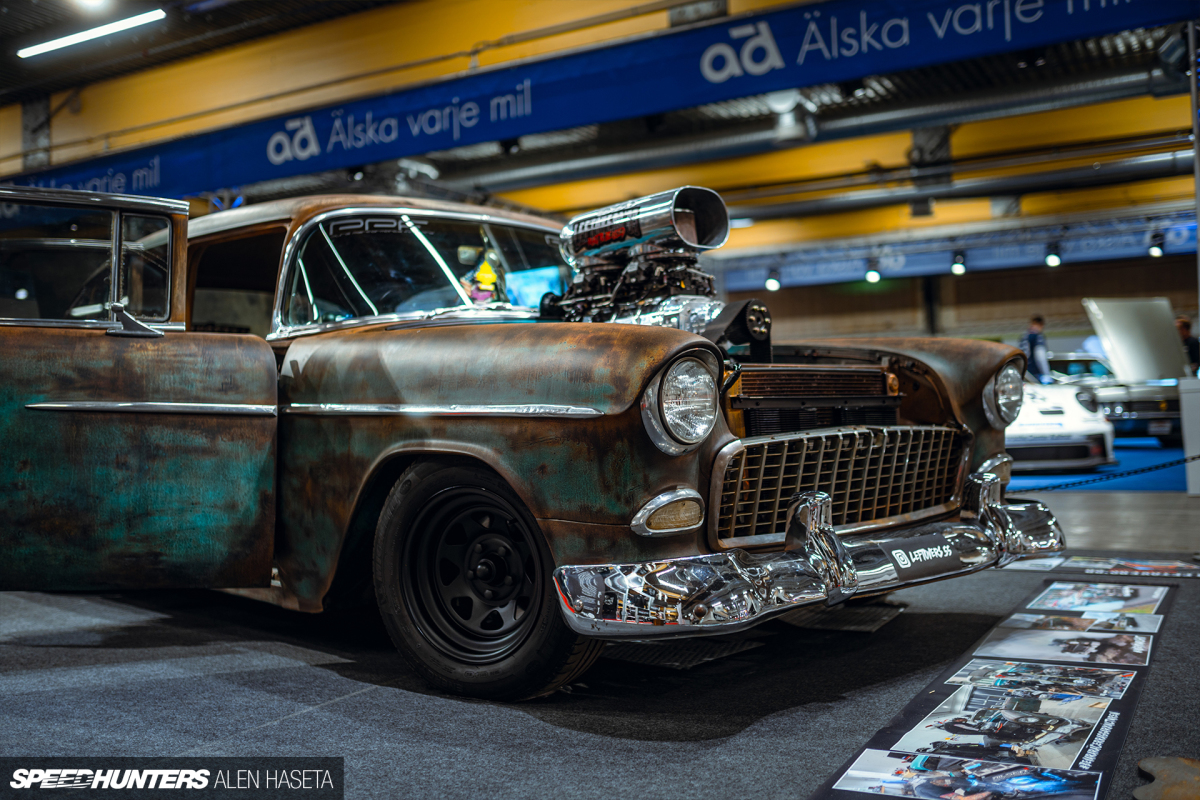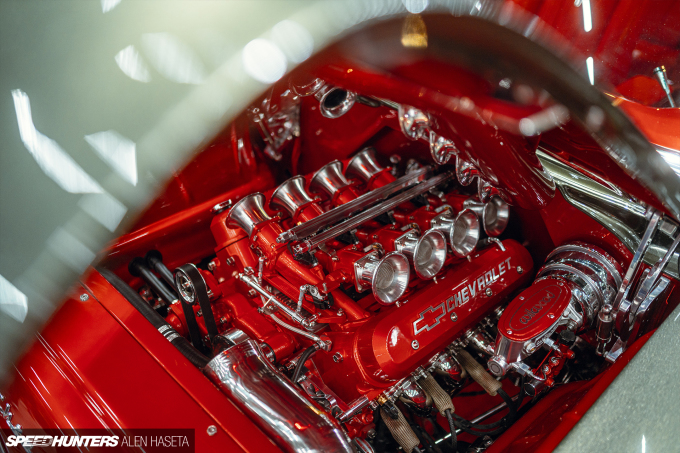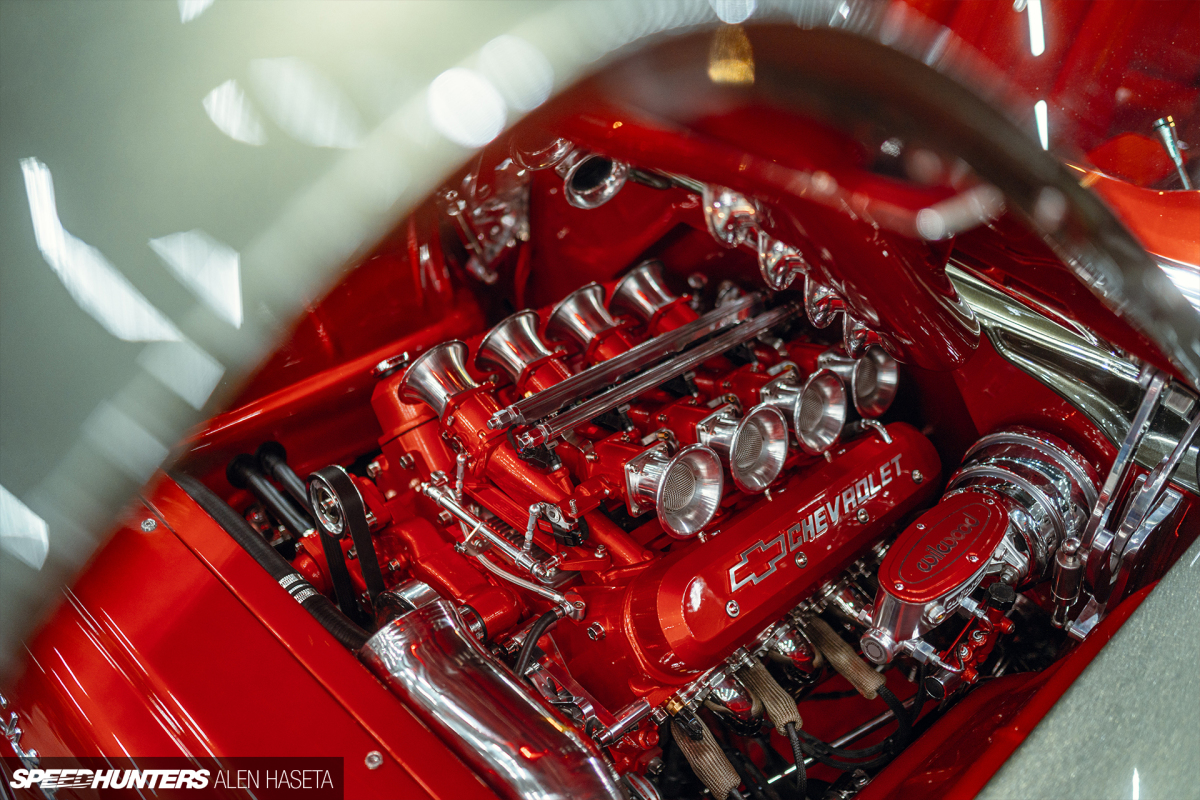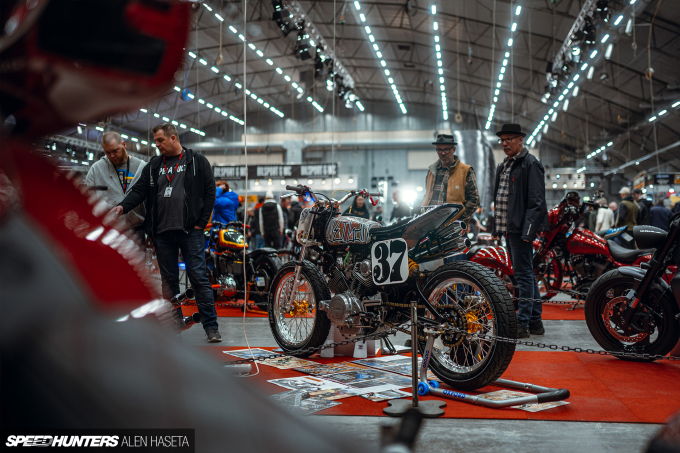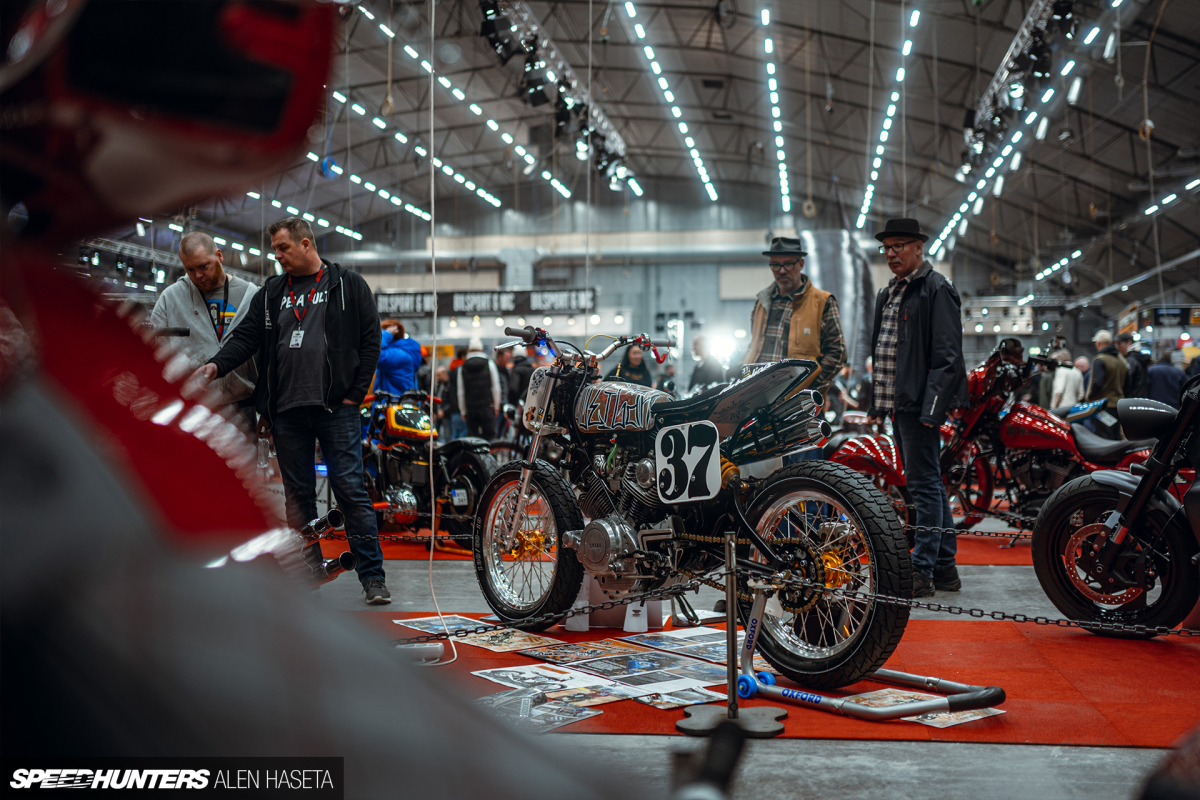 Halls C and D are where you'll find classic American muscle mixed in with time capsules and two-wheel creations.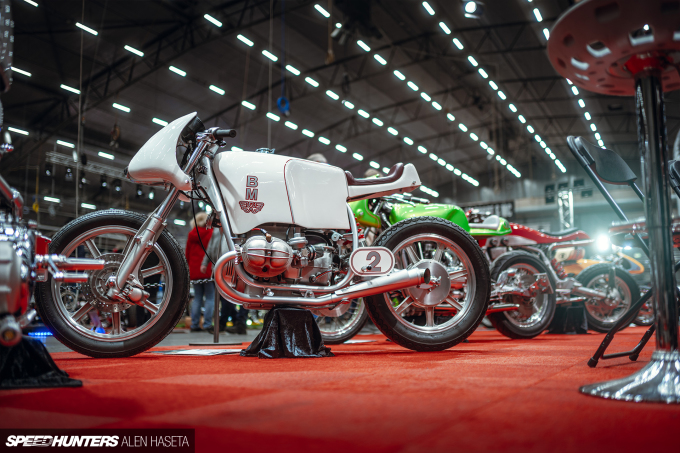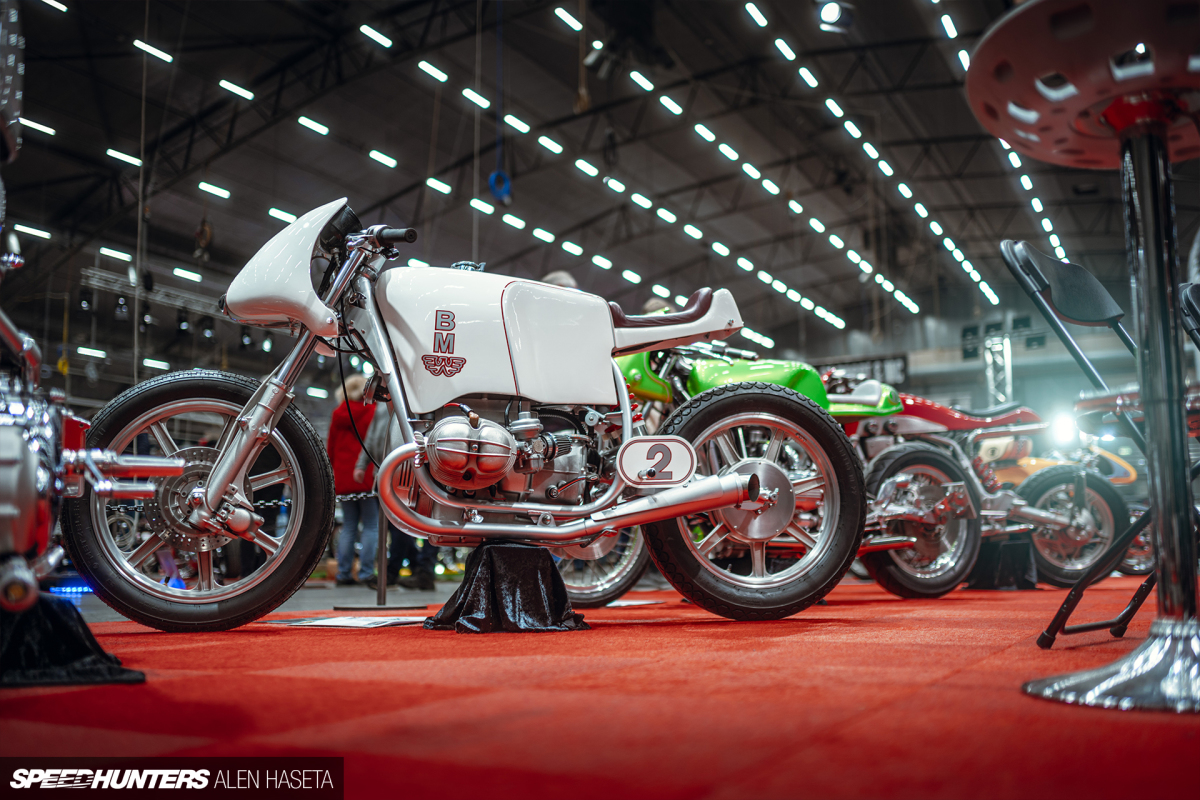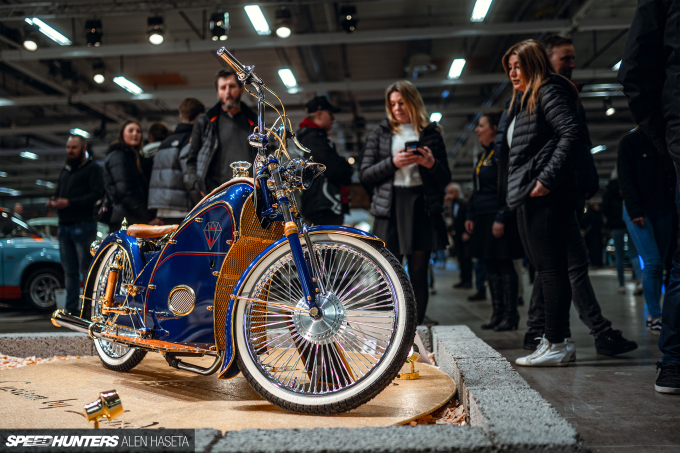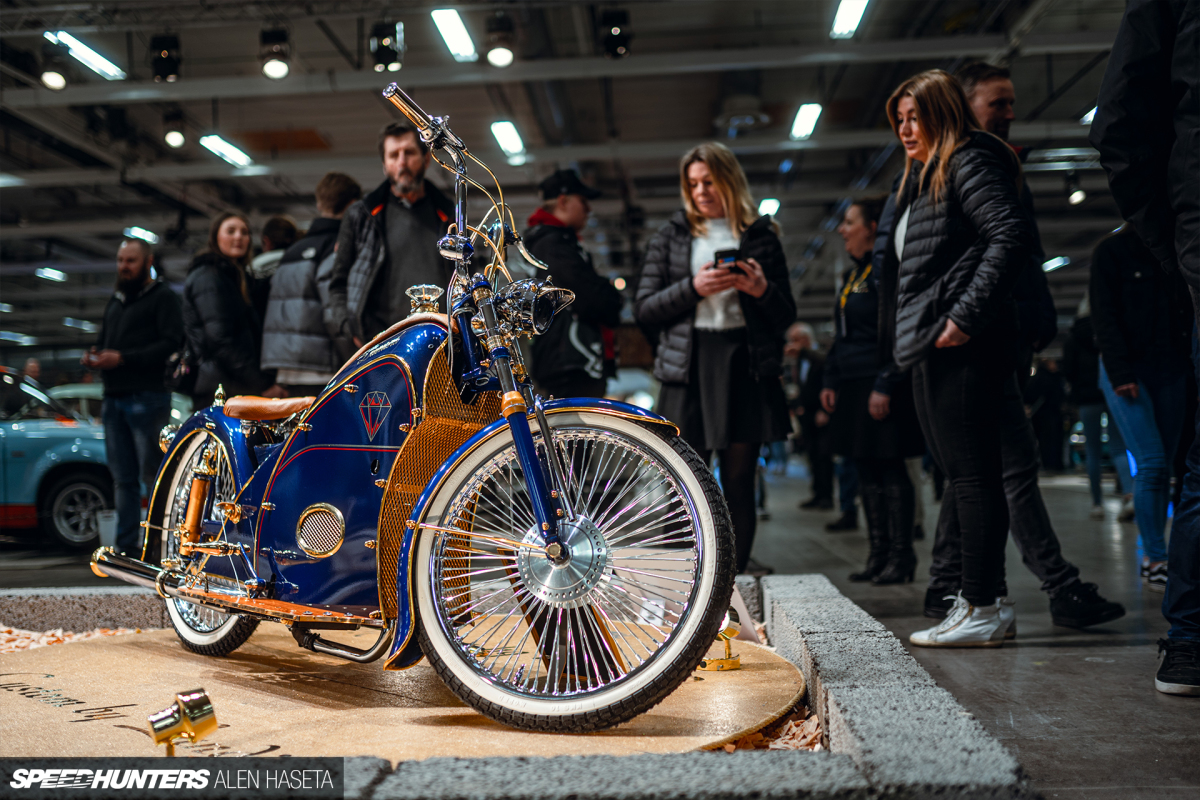 Sören and Anders Ericsson's Tjuståsa Racing and Mats Lundin's Custom By Lundin respective bike builds caught my attention right away. The Ericsson brothers have been creating café racers for well over a decade and each build is a true one of a kind. Mats' two-wheeled works of art are impossible to ignore.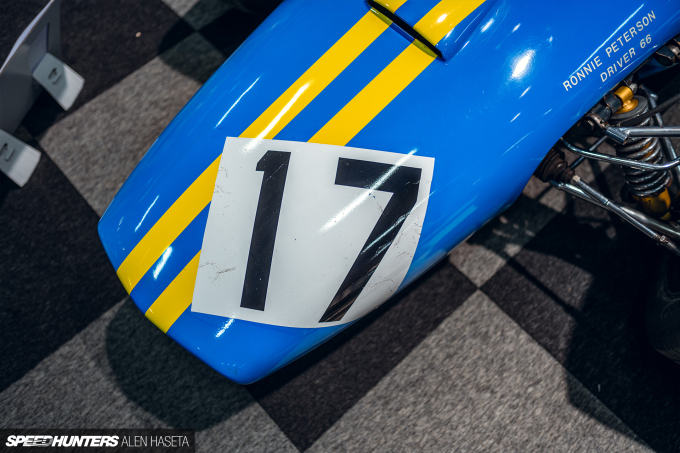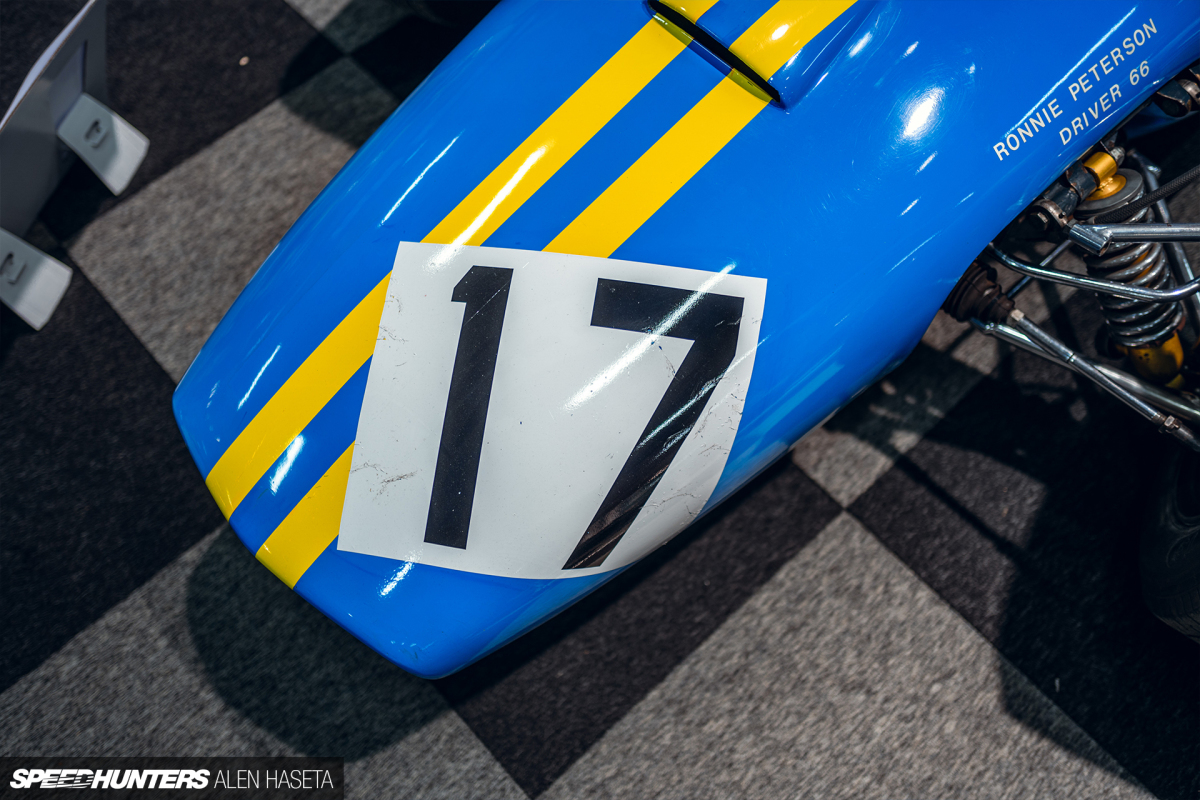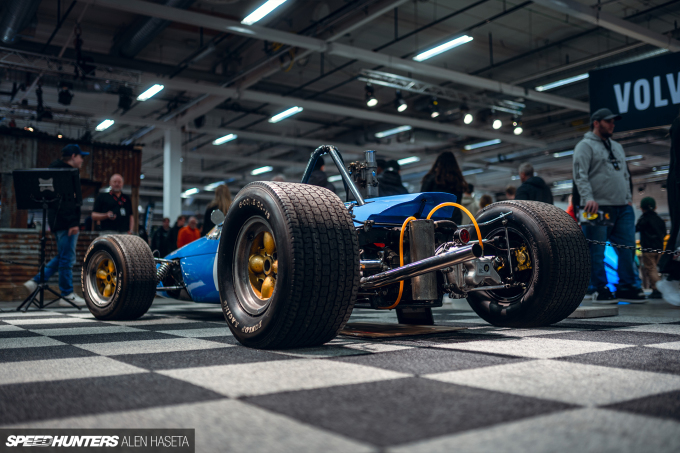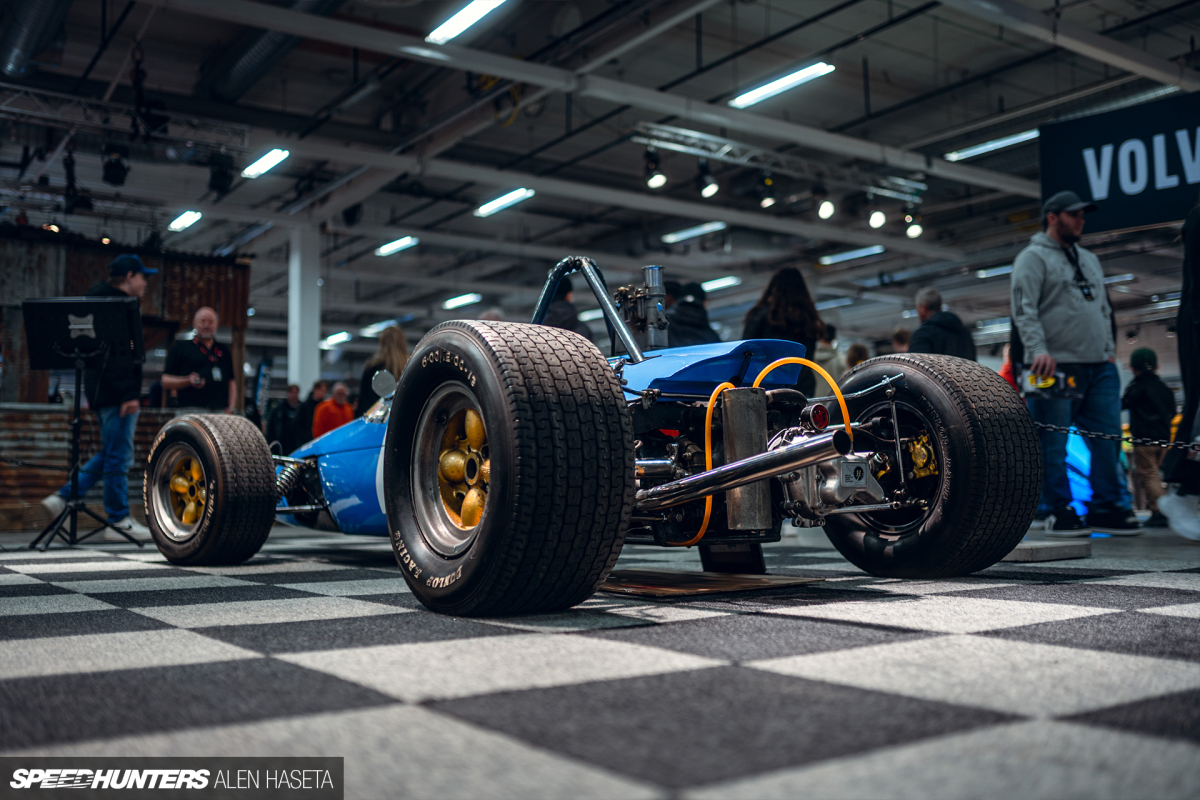 Getting to see a racing relic up close is always fun, and this Swebe single-seater has plenty of history being the late F1 driver Ronnie Peterson's first F3 car. It's now owned by one of the SuperSwede's fans, who plans to restore it to its former glory.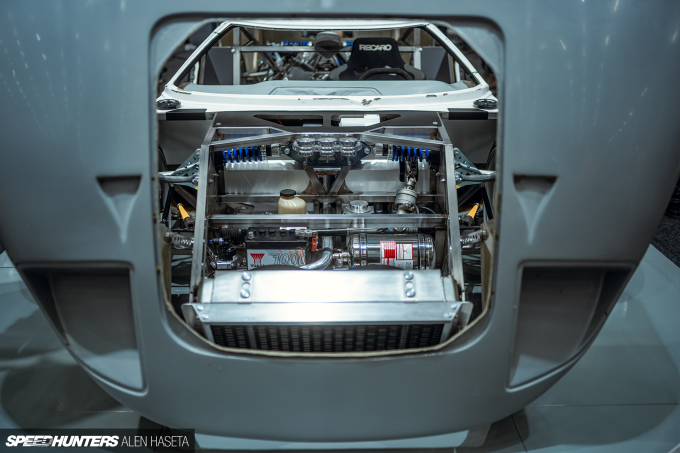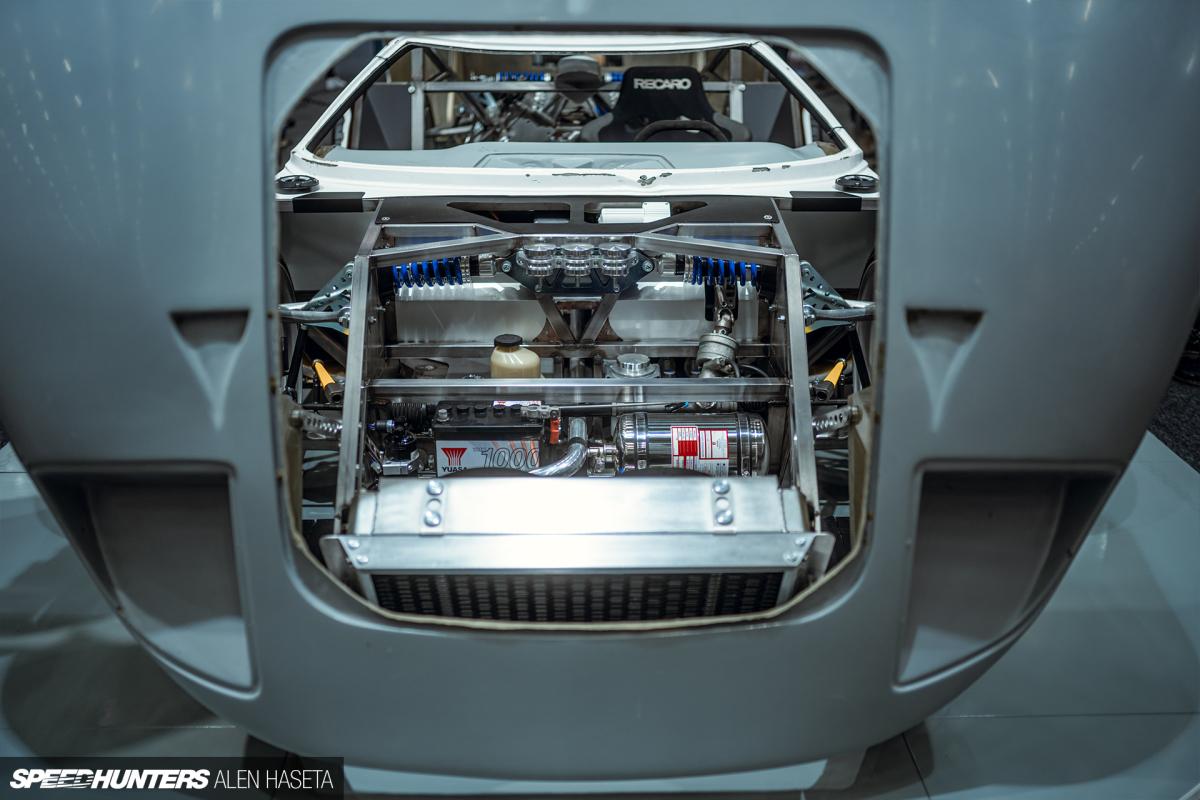 Here's another creation that was also receiving a lot attention. You can probably tell what it is by the headlights, but all will be revealed in an upcoming feature.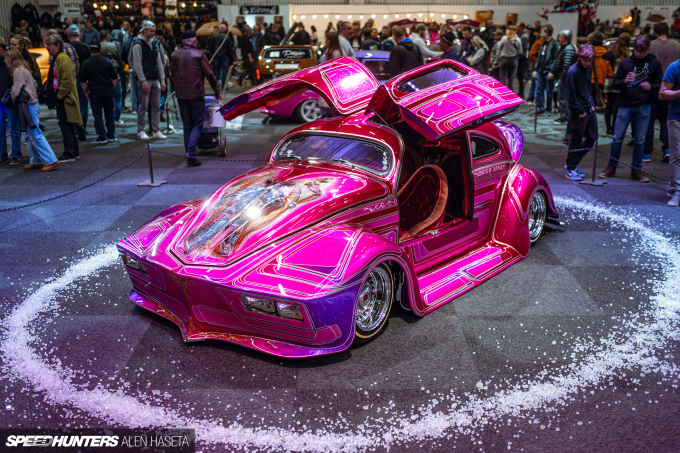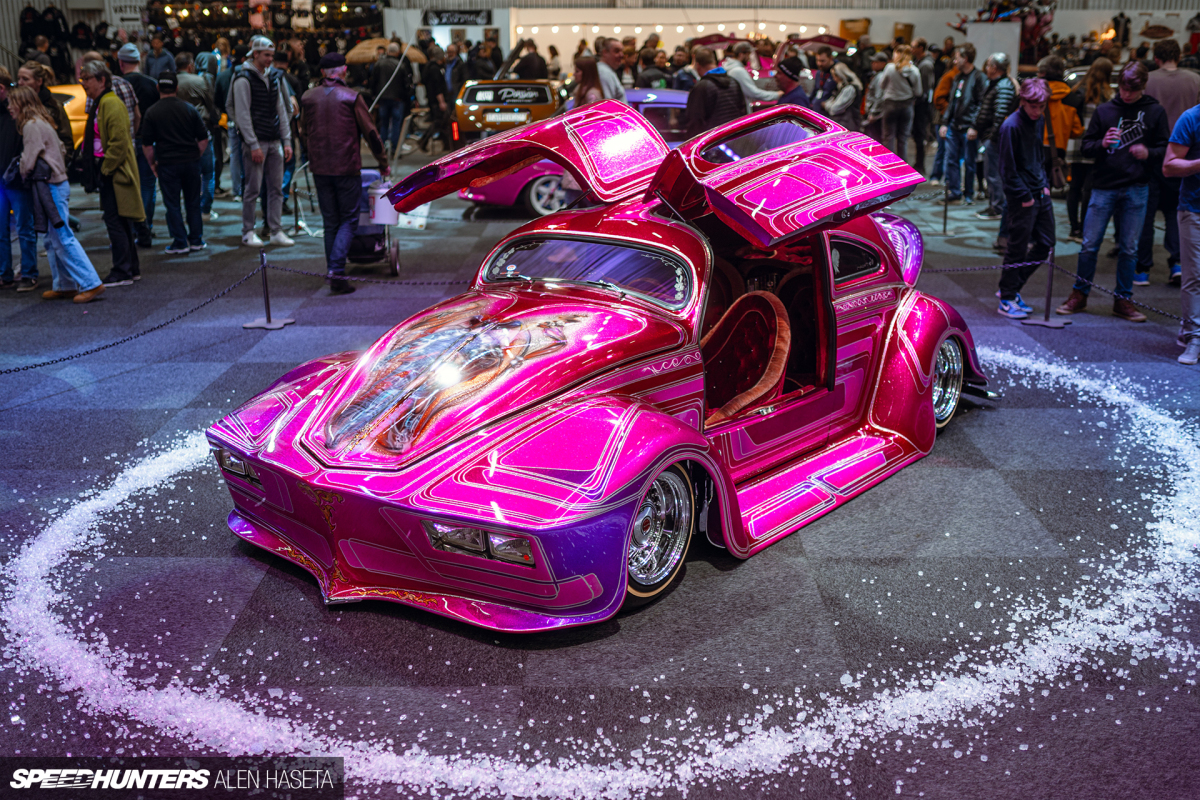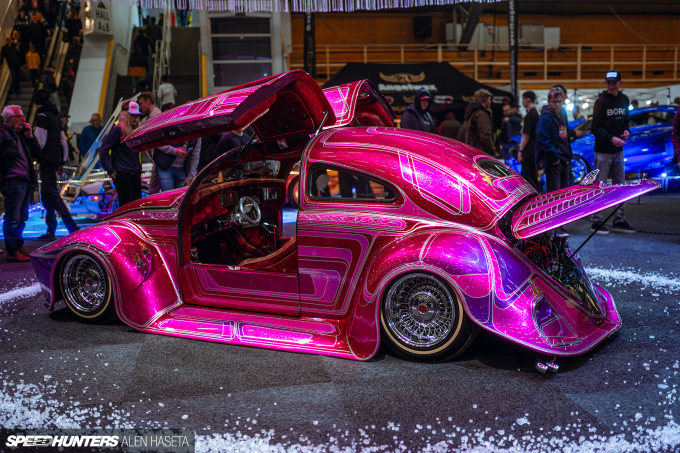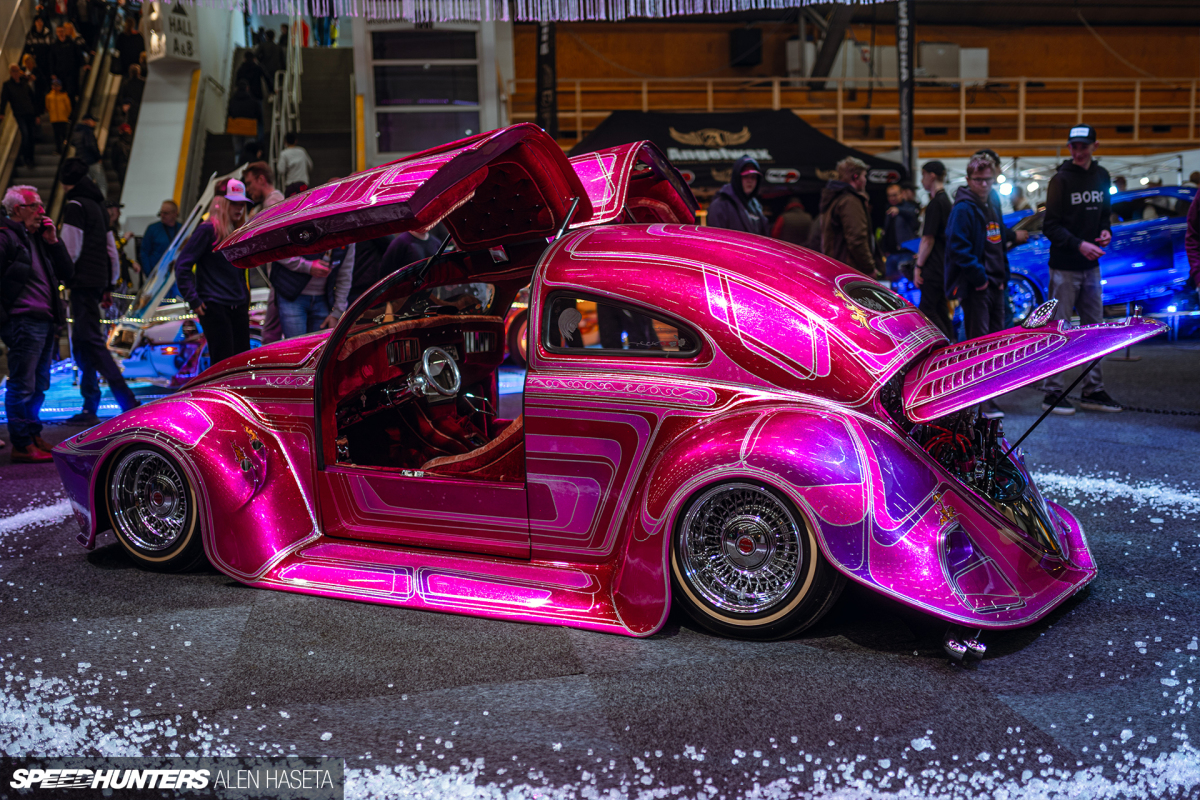 The main attraction in Hall D was a '55 Volkswagen Beetle nicknamed Pink Lady. It was originally built in the '80s here in Sweden by Bernt Karlsson, but went with him to the USA in 1988. That's where its current owner, Stephen Tebo, resides, so it was awesome to see the iconic build back in the country it was created. With its crazy custom paint and pinstripe work, wire wheels, hydraulic suspension and plush velour interior, this one-of-a-kind VW lowrider is absolutely wild.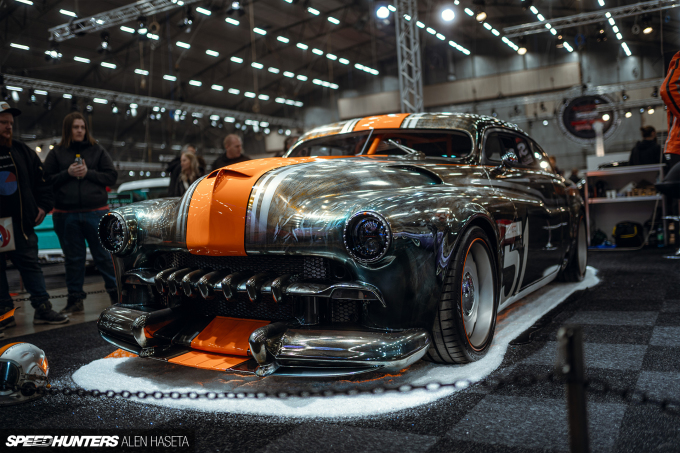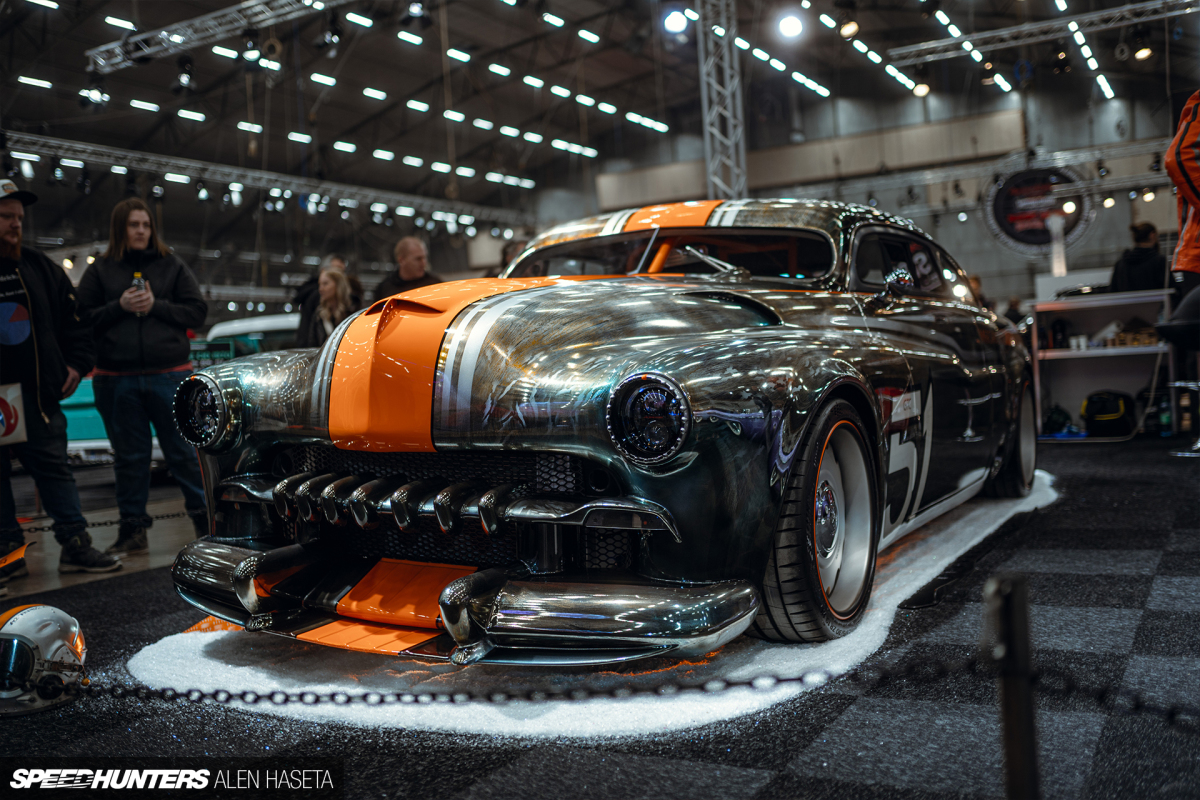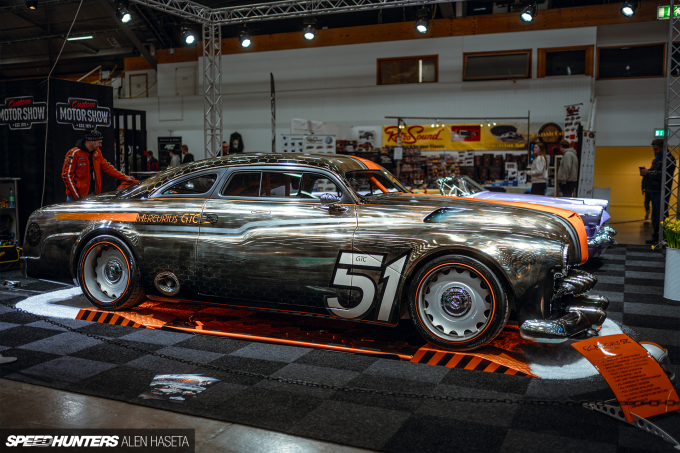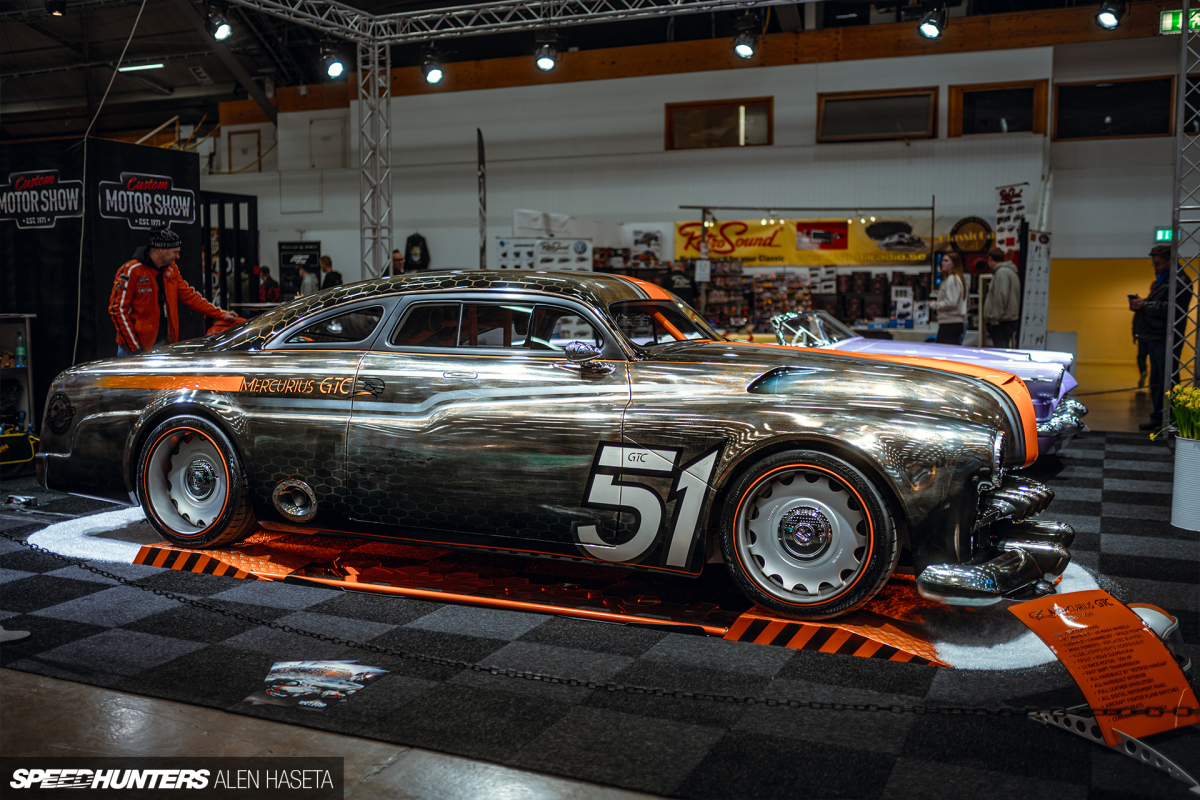 A couple of steps away from the Beetle was this 1951 Mercury Coupe, but it could well be from another dimension. The fighter-jet themed creation is the work of Knud Tiroch, who has sunk some serious time into it. Just the paint job alone took about six weeks to complete.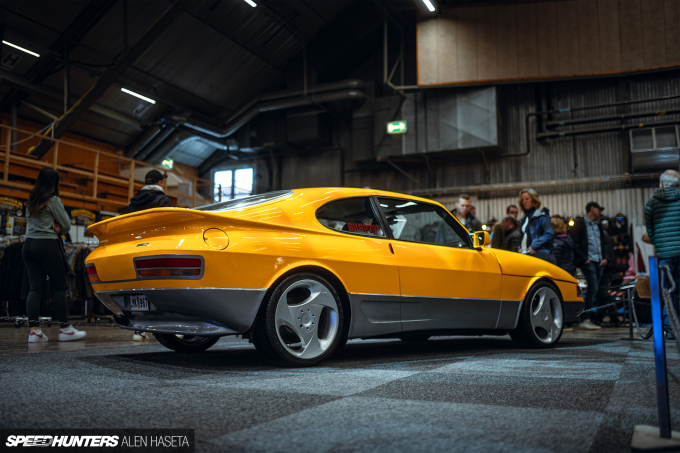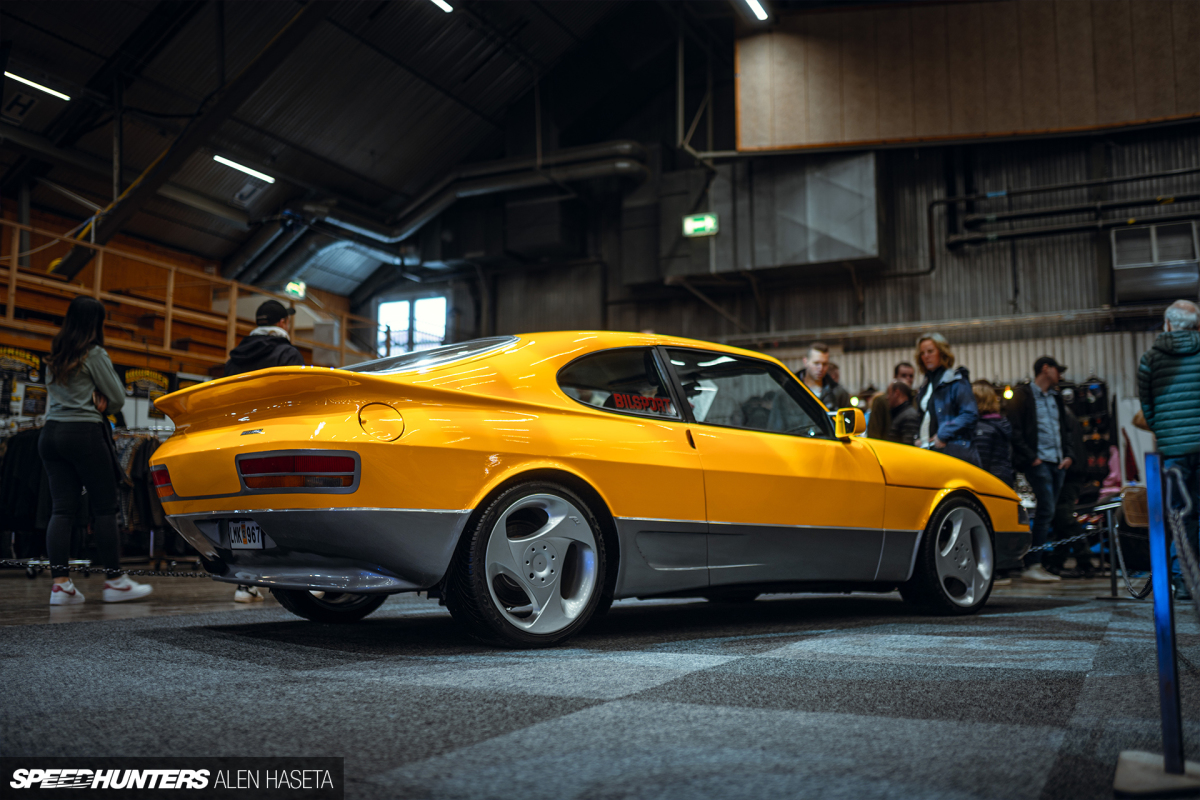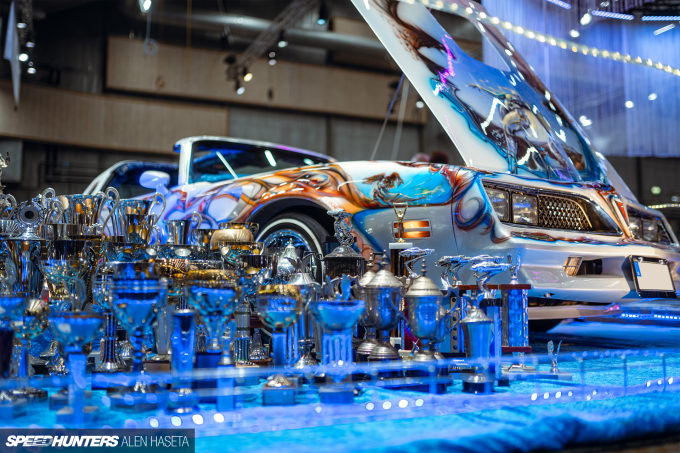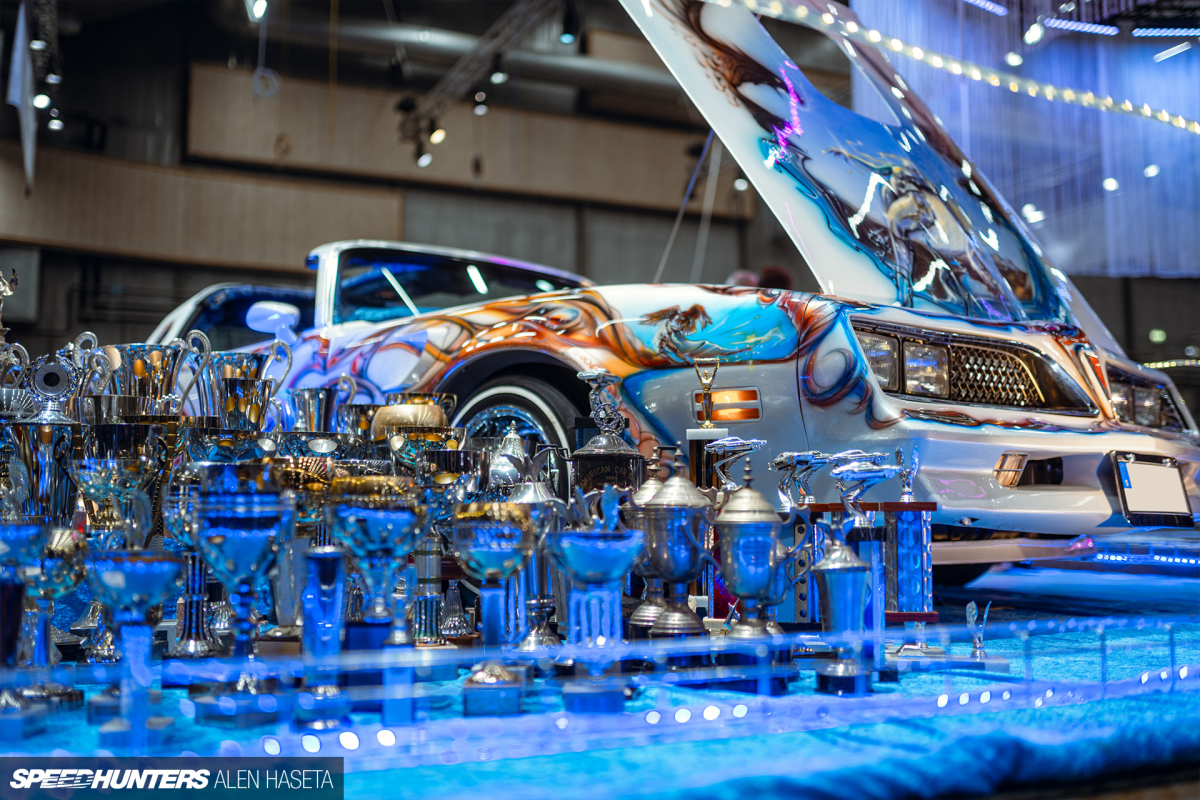 There was plenty to see inside Elmia, but it didn't stop there for the 2023 Custom Motor Show.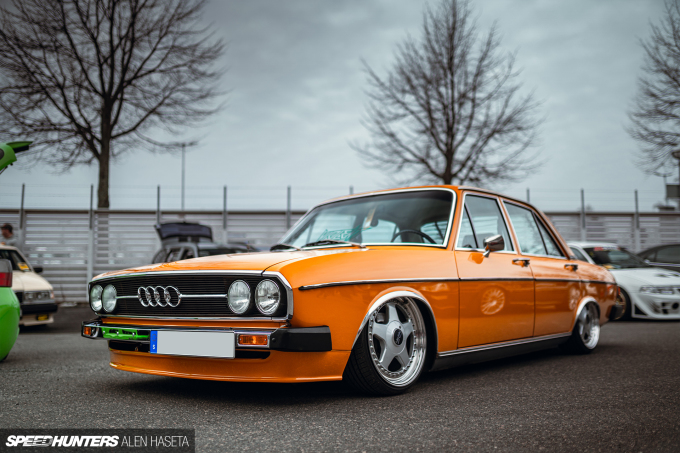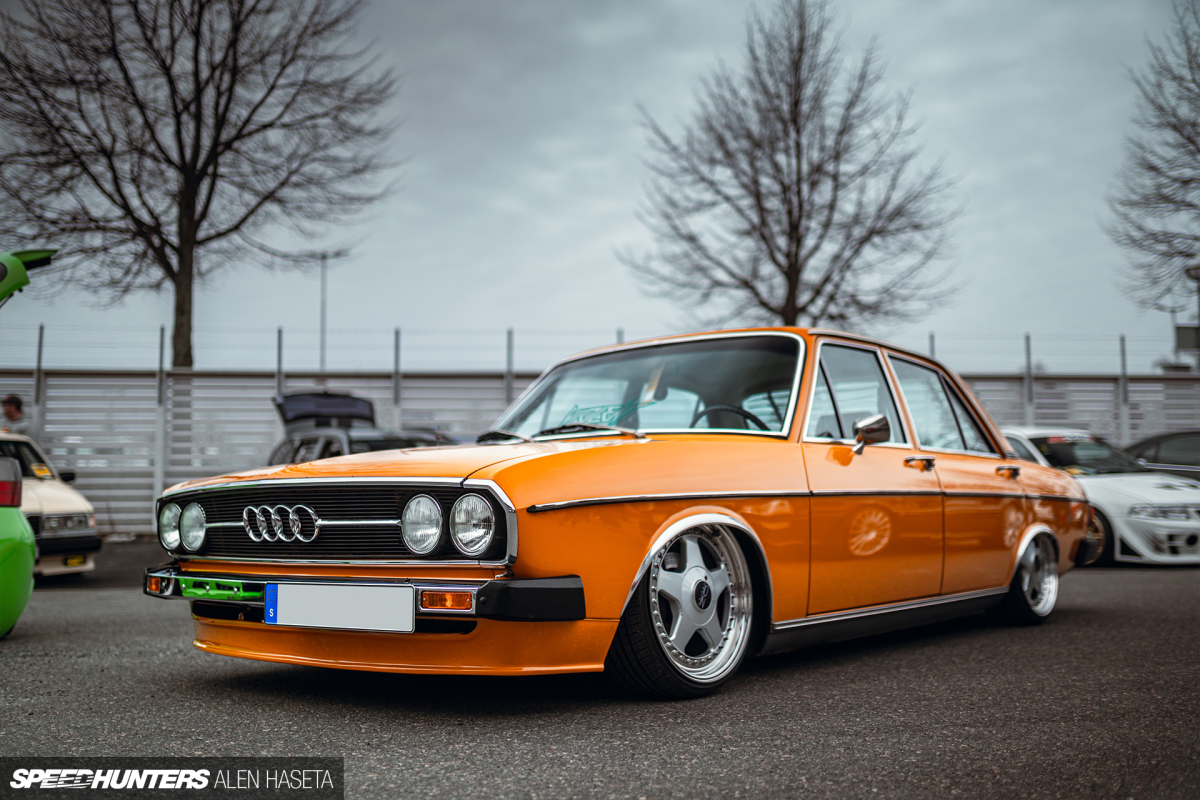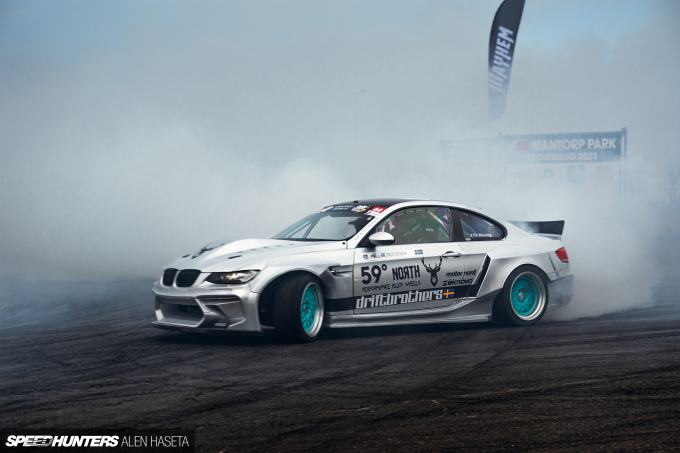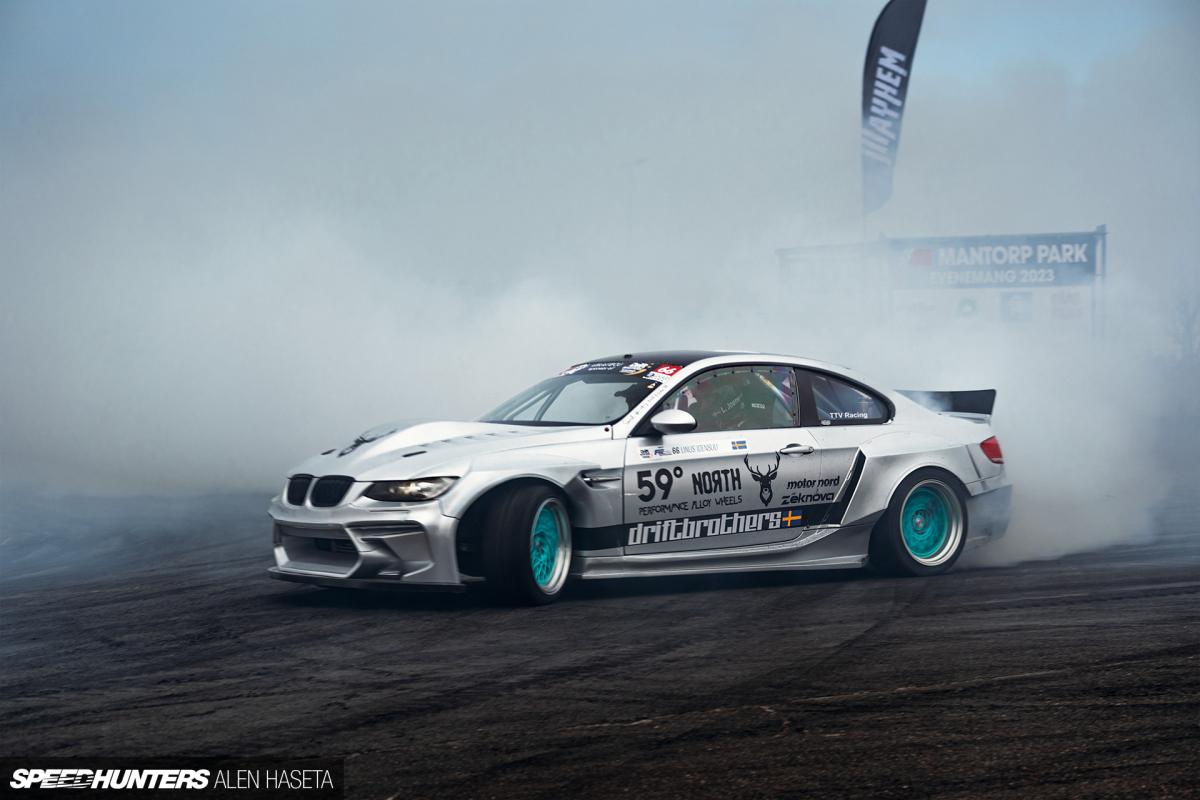 Last year the show introduced a larger track for the drifting competition, as well as a small outdoor car show.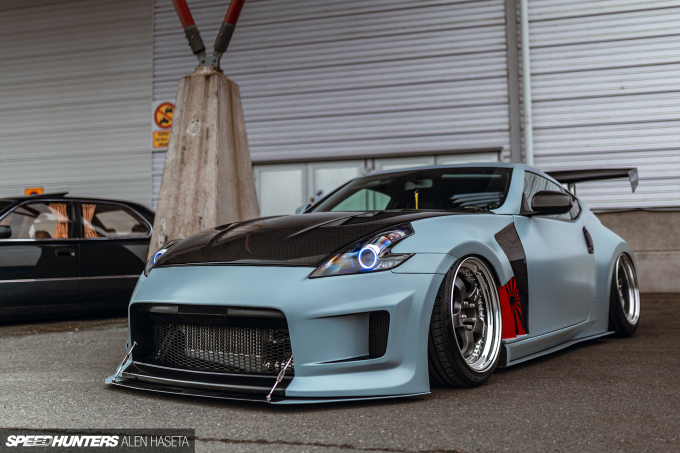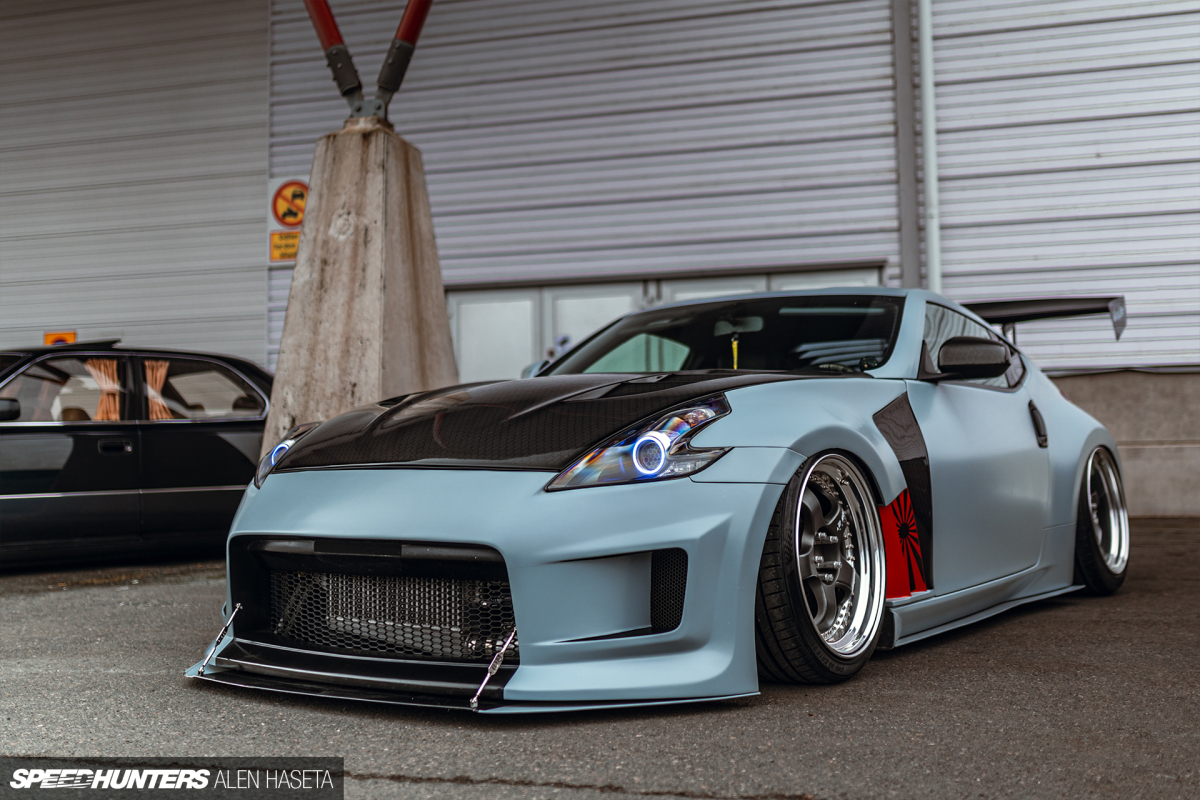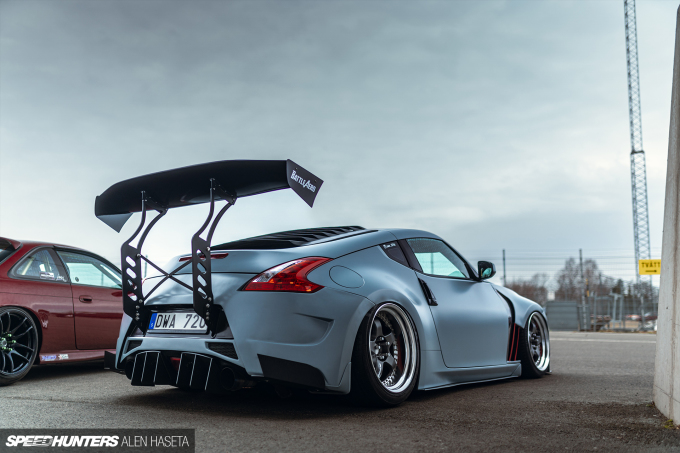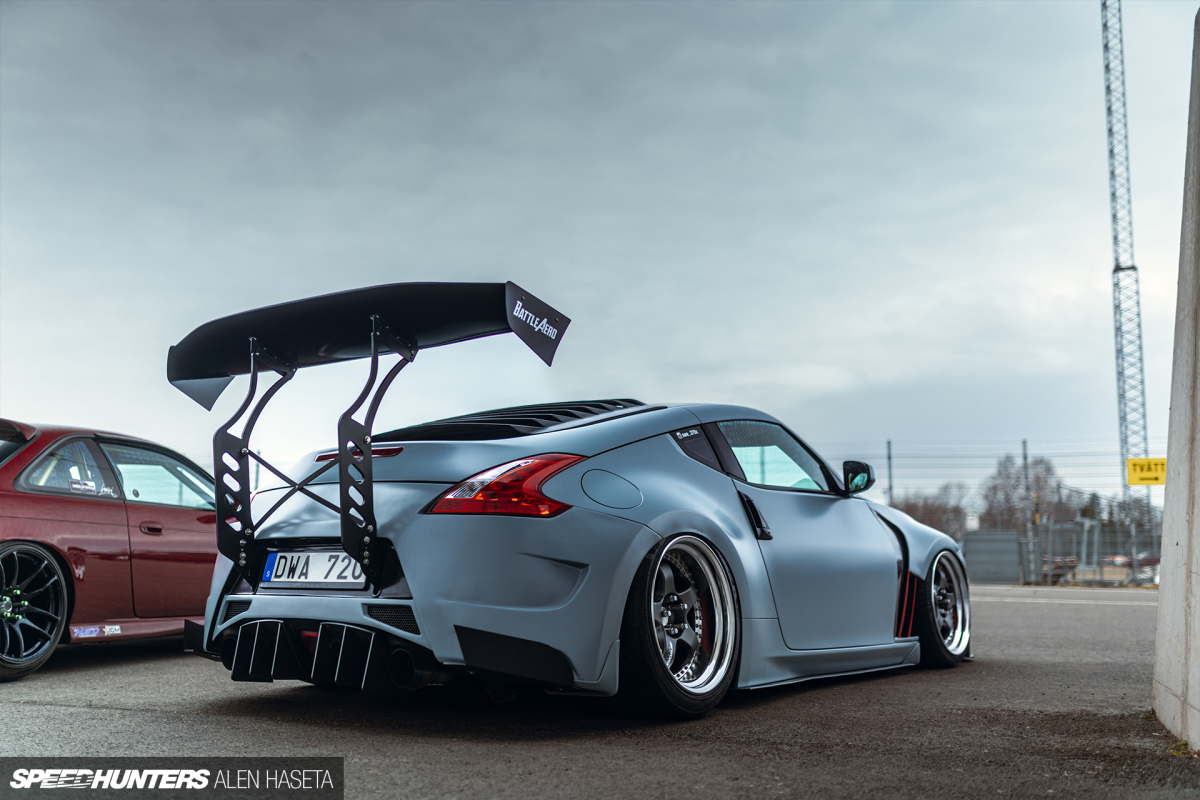 The highlight of the latter for me was Patrik Forsman's Nissan 370Z on Work Meister wheels and running Air Lift Performance 3P suspension. It's not all talk and no walk either; under the hood is a VQ37 that produces 670hp.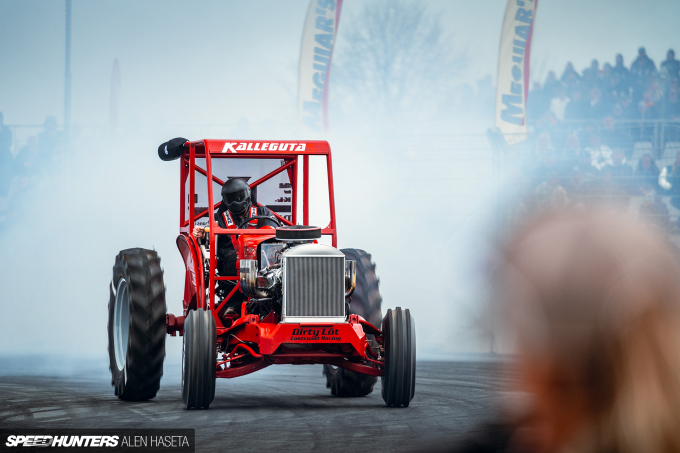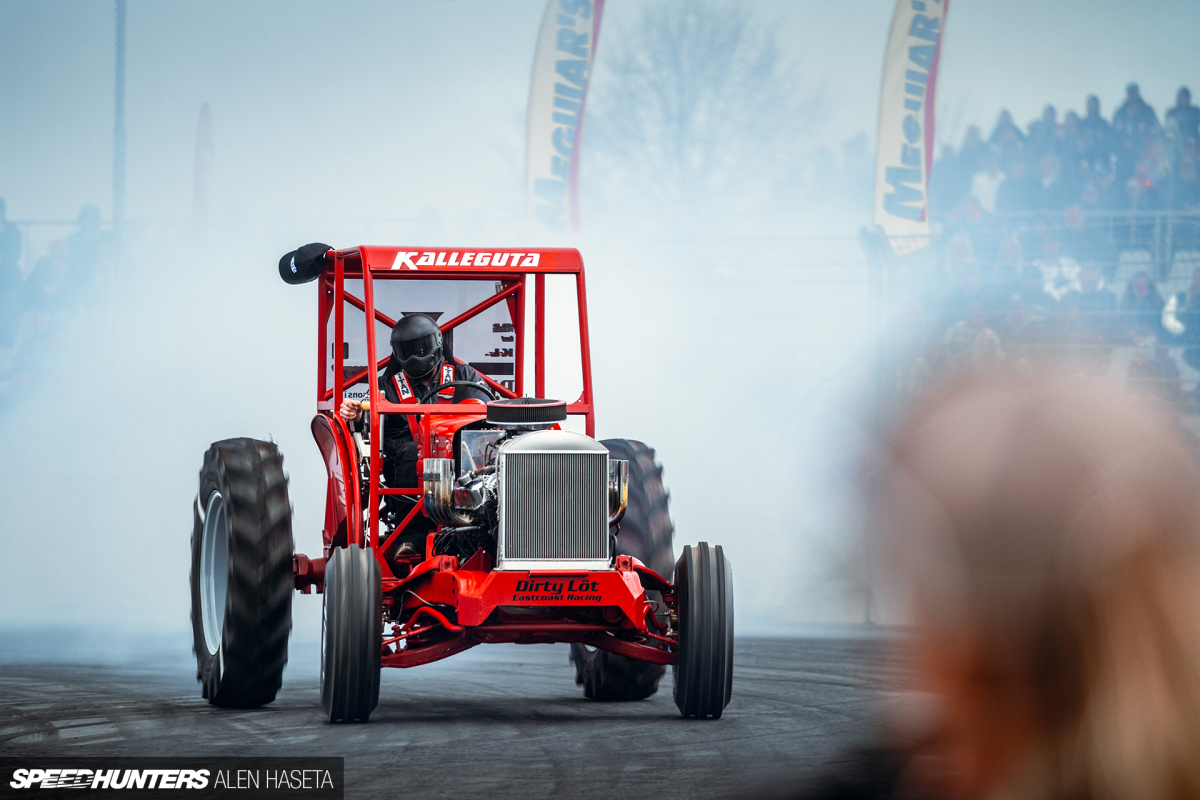 The highlight on track? This thing. I have no idea what it is, but everyone went nuts when it entered the course sideways at high speed.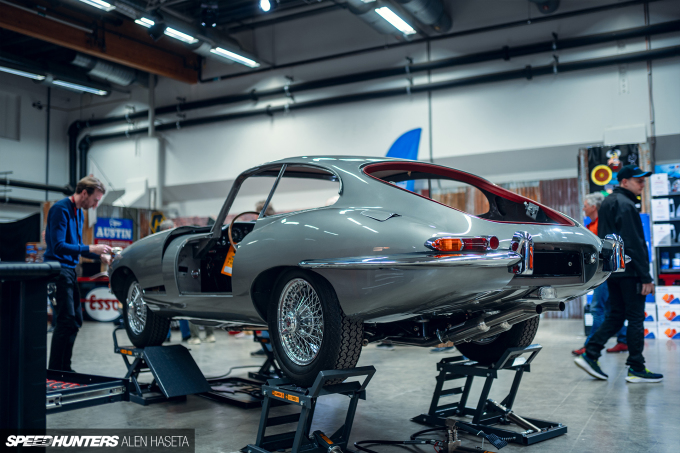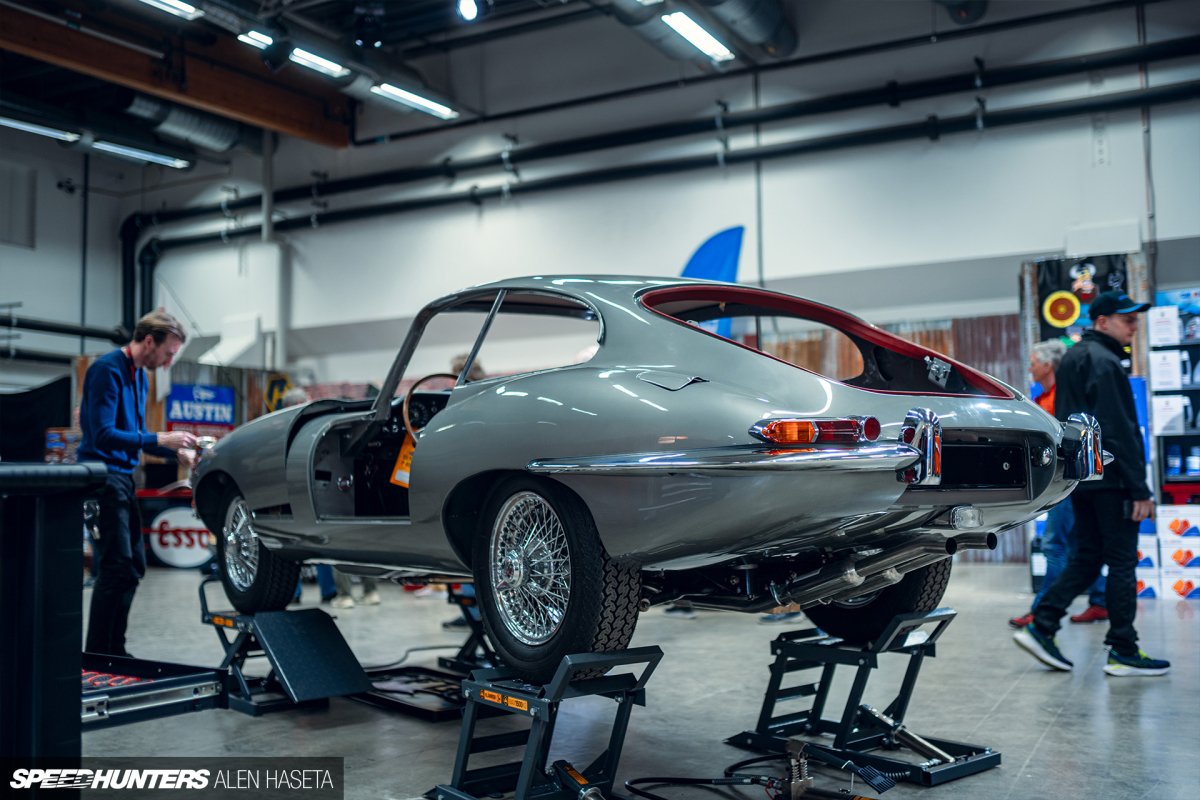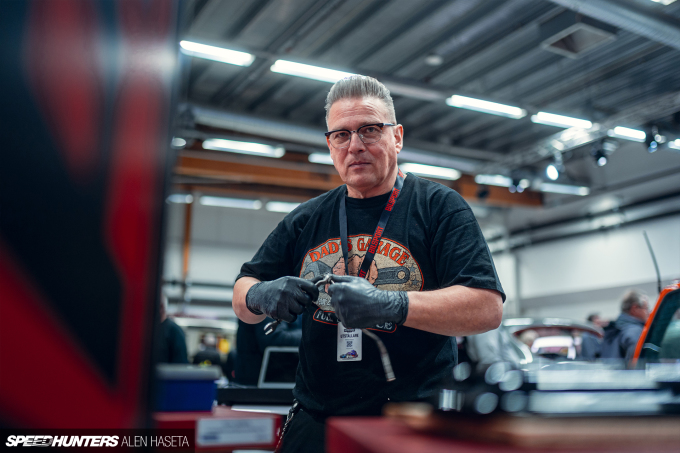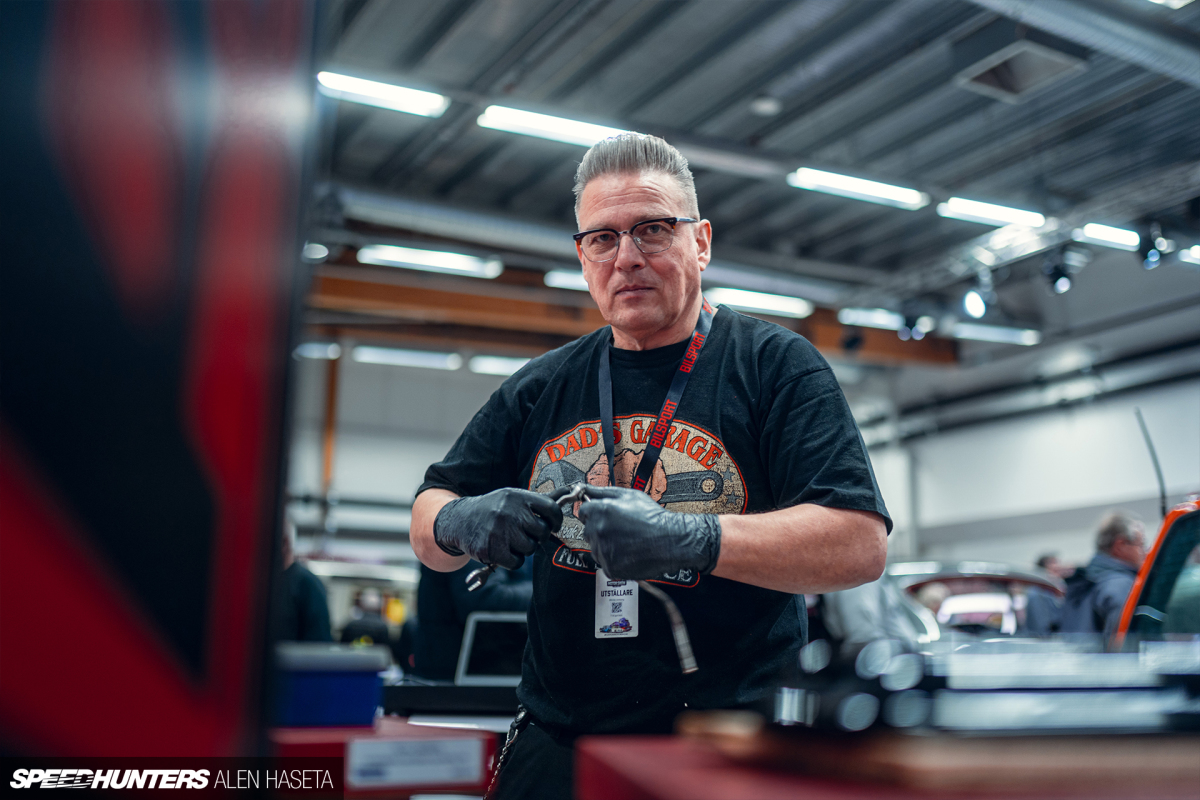 Back inside, the workshop area in Hall D gave showgoers a chance to see custom cars being worked on. The hard graft that goes on behind a build is something people often take for granted, so this is a neat addition to the show.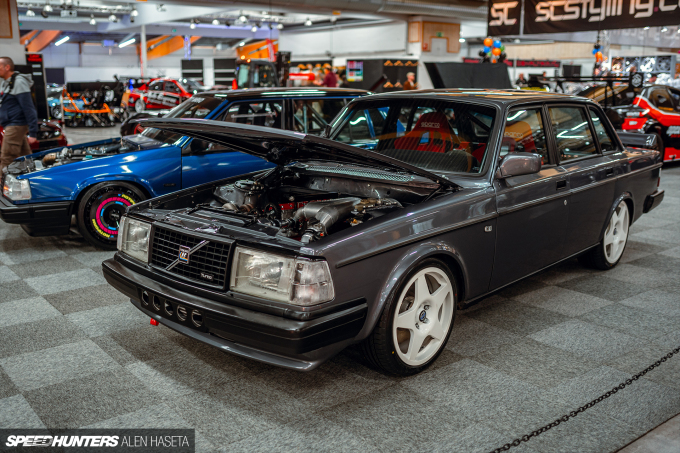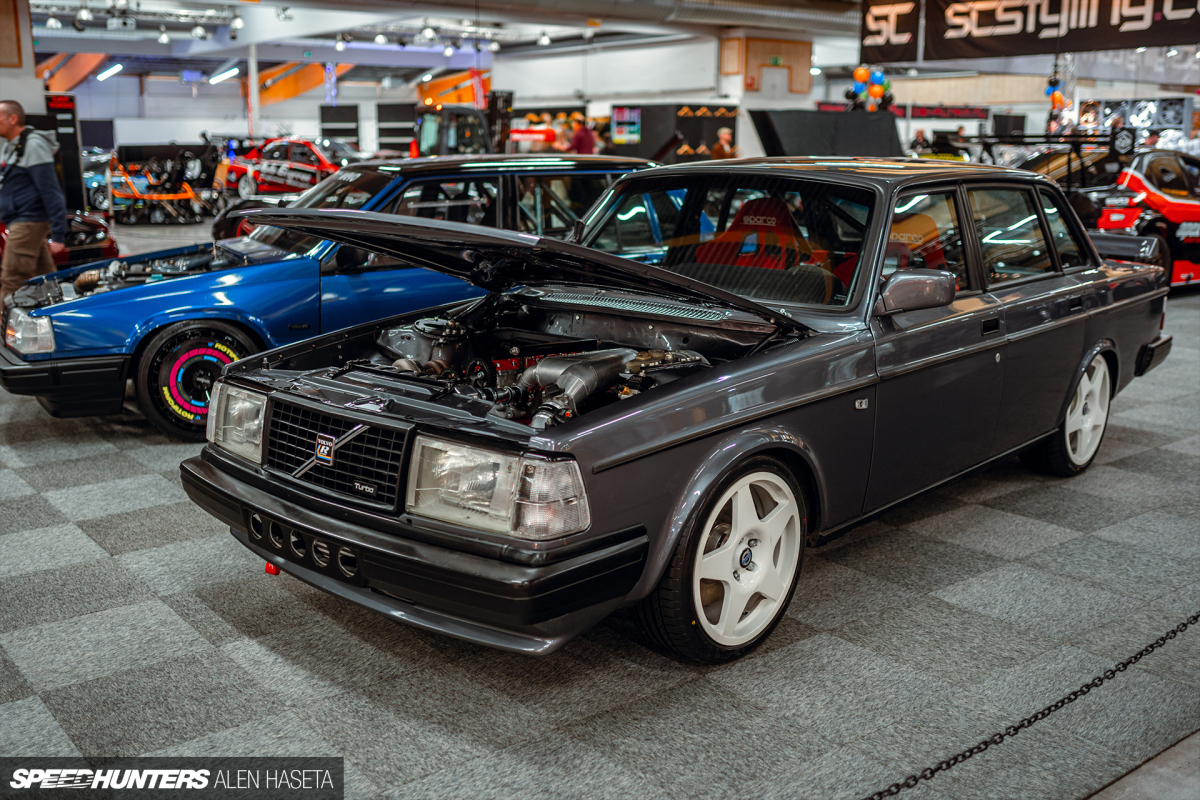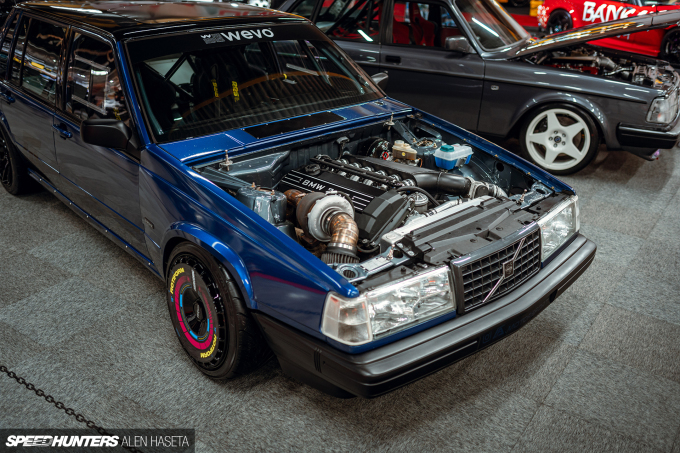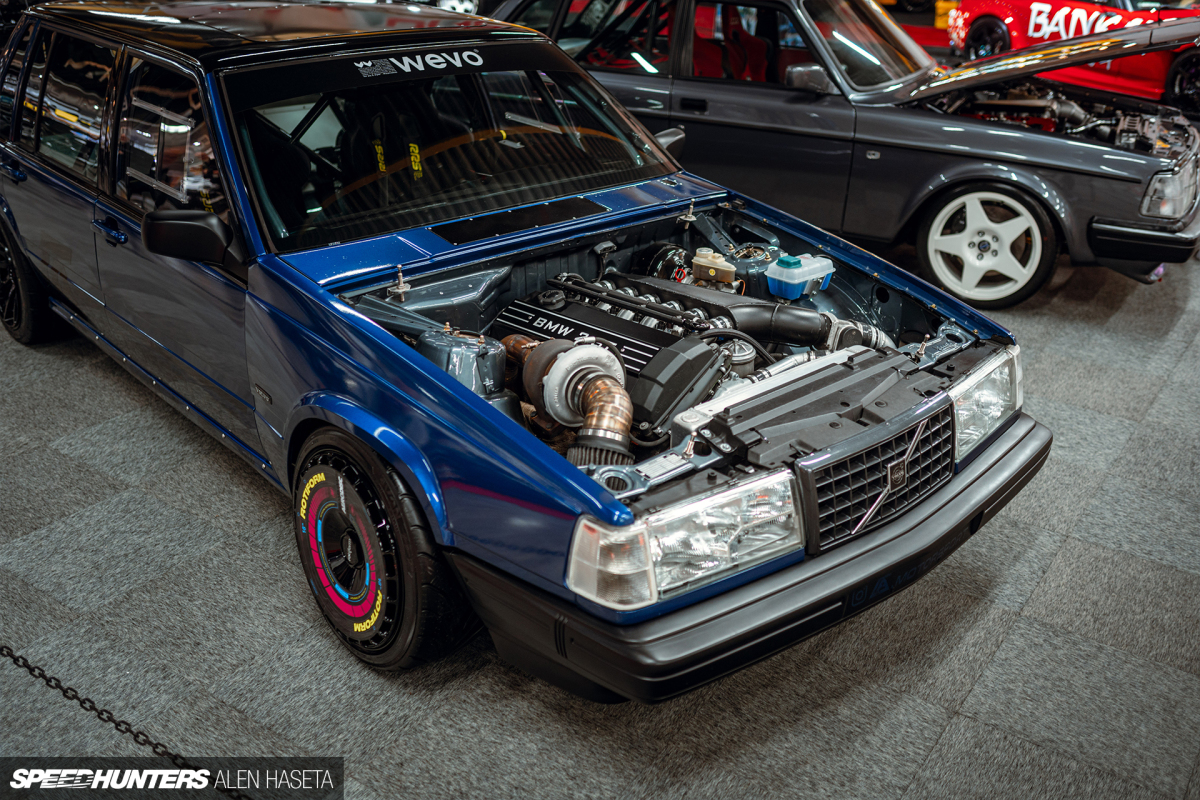 It wouldn't be a Swedish car show without some homegrown heroes, would it? The best, and perhaps most accepted way to build a Volvo is business on the outside, party on the inside, but I can't help but imagine how a silhouette-style body kit would fit. The boxy design seems almost perfect for it. Come in Kato-san…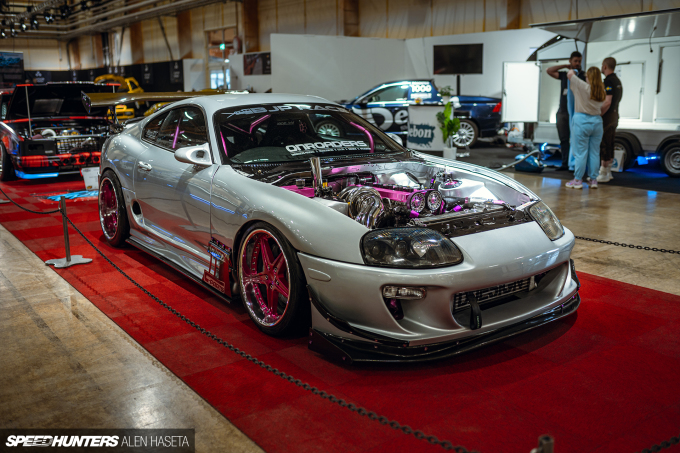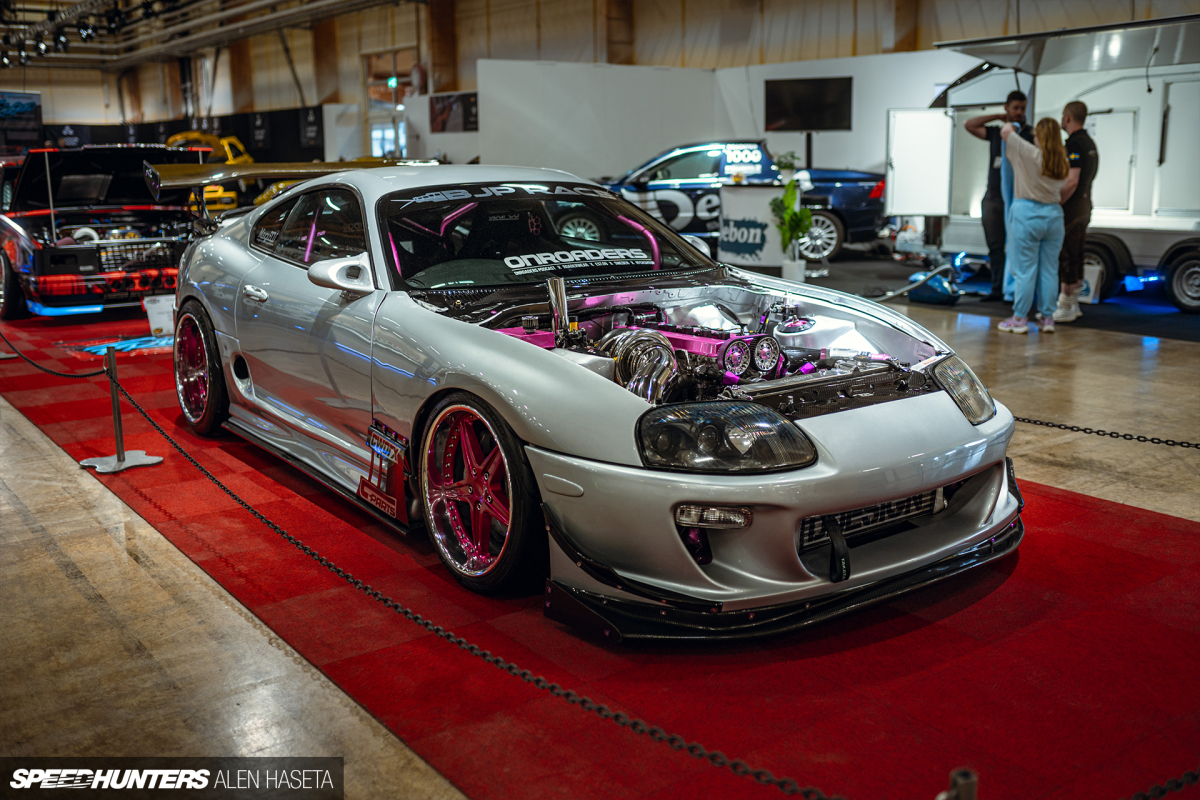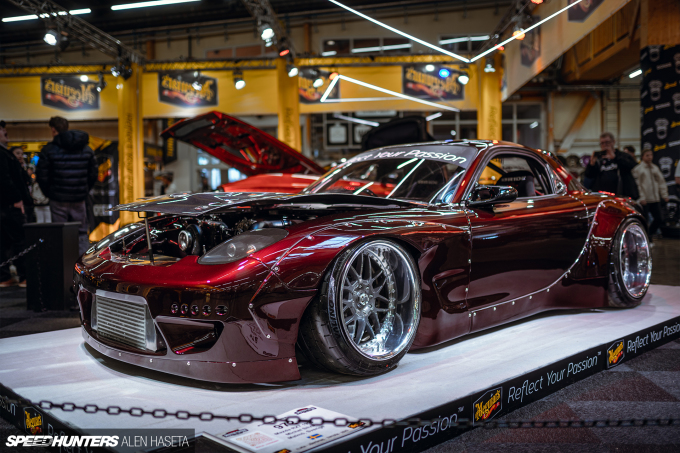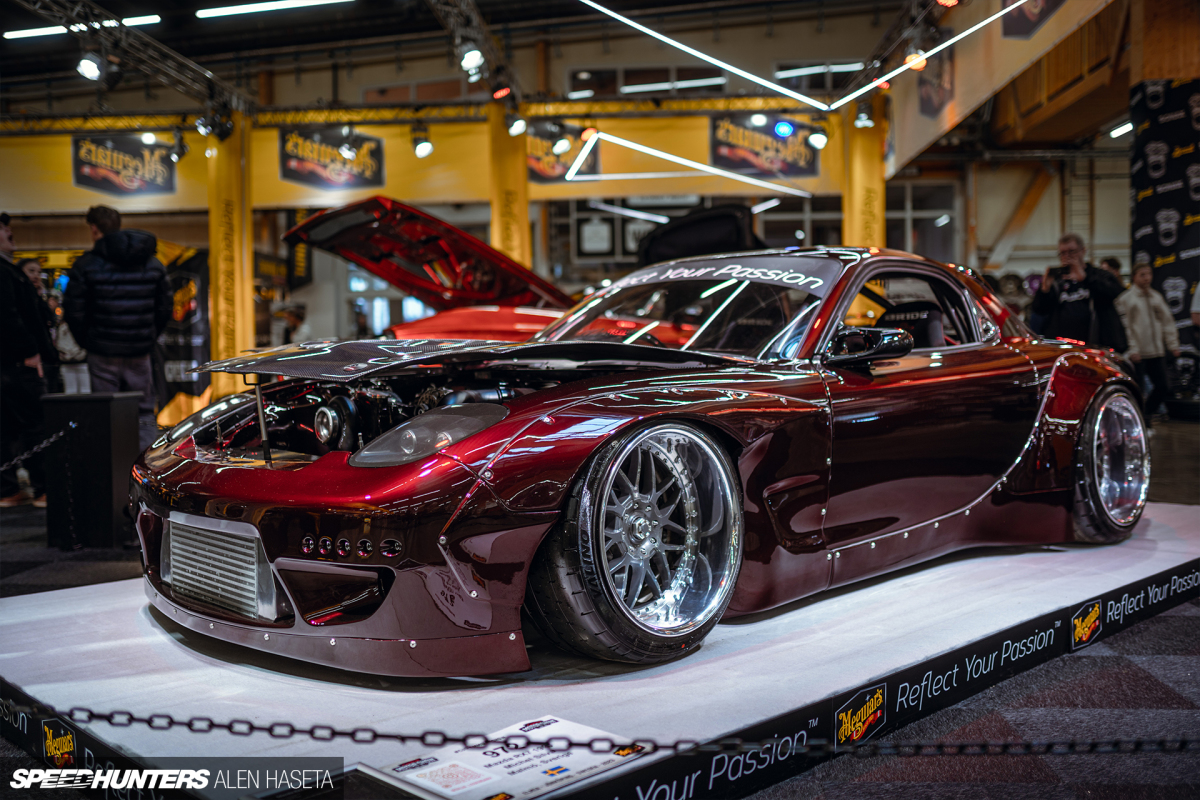 With so many amazing builds on display at the 2023 Custom Motor Show, there was no way I could fit them all into one post, or even two. So stay tuned for those spotlights.
In the meantime, enjoy the gallery chapter below.
Alen Haseta
Instagram: hazetaa
More stories from Sweden on Speedhunters
Gallery