Let's imagine for a moment that you're a wealthy person living in Berlin, Germany: Where do you go to buy your next supercar, collectable classic or gentleman's racer? Most likely to Classic Remise, located in a historic tram depot on Wiebestraße street.
This big industrial space built at the beginning of the 20th century is fully stacked with highly desirable and rare cars. Owners of such vehicles can pay to store and have their cars maintained here, but Classic Remise is mostly home to companies that service, restore and sell special vehicles.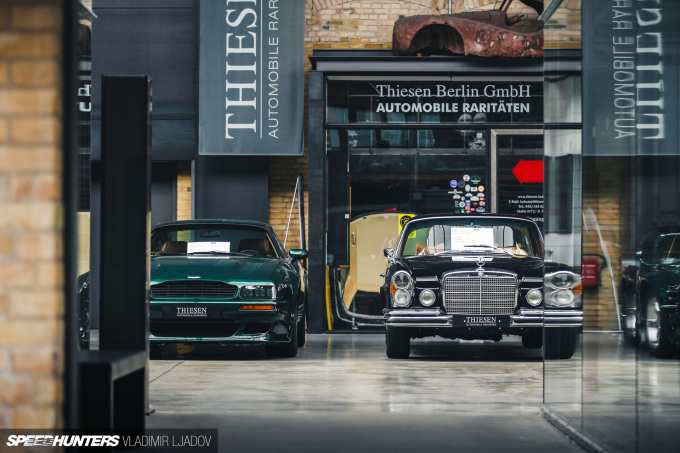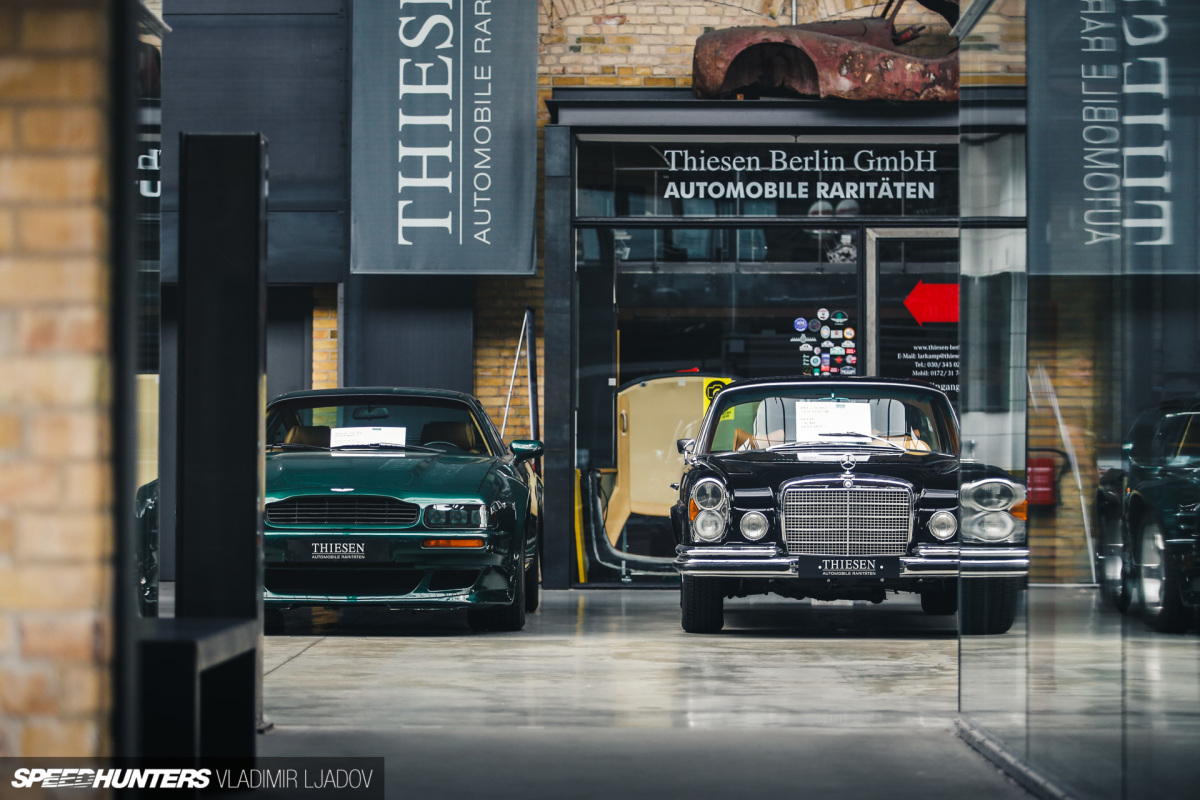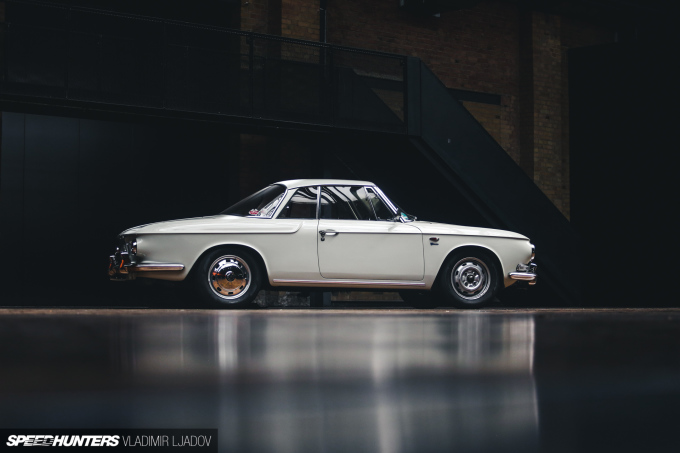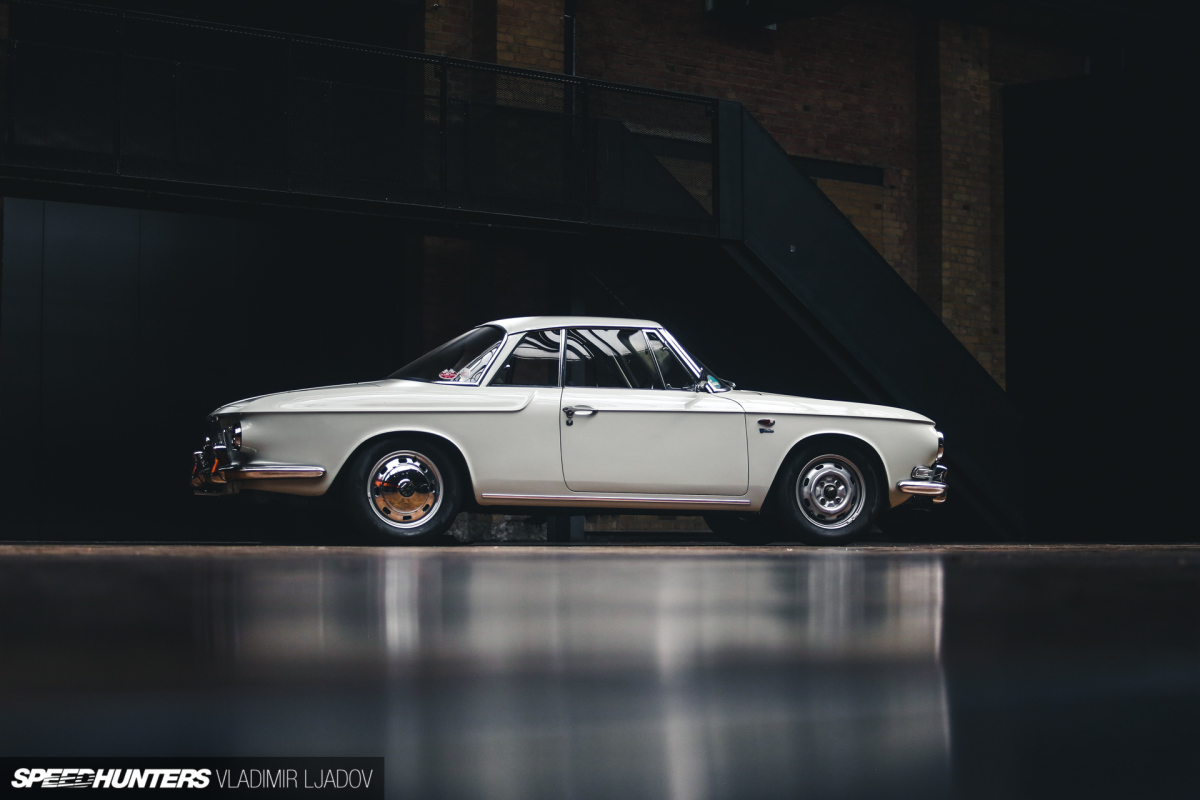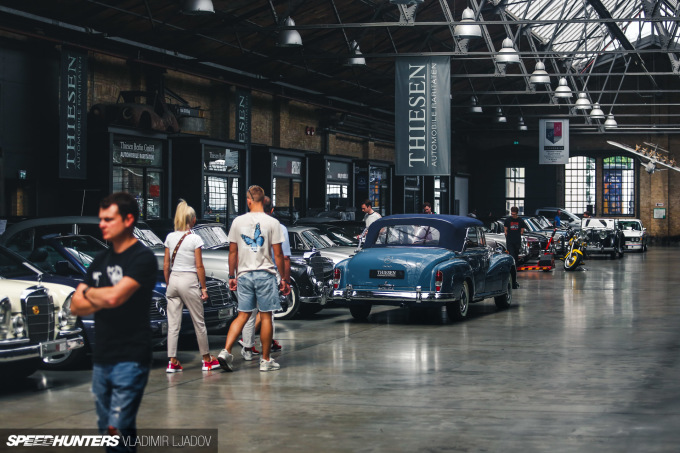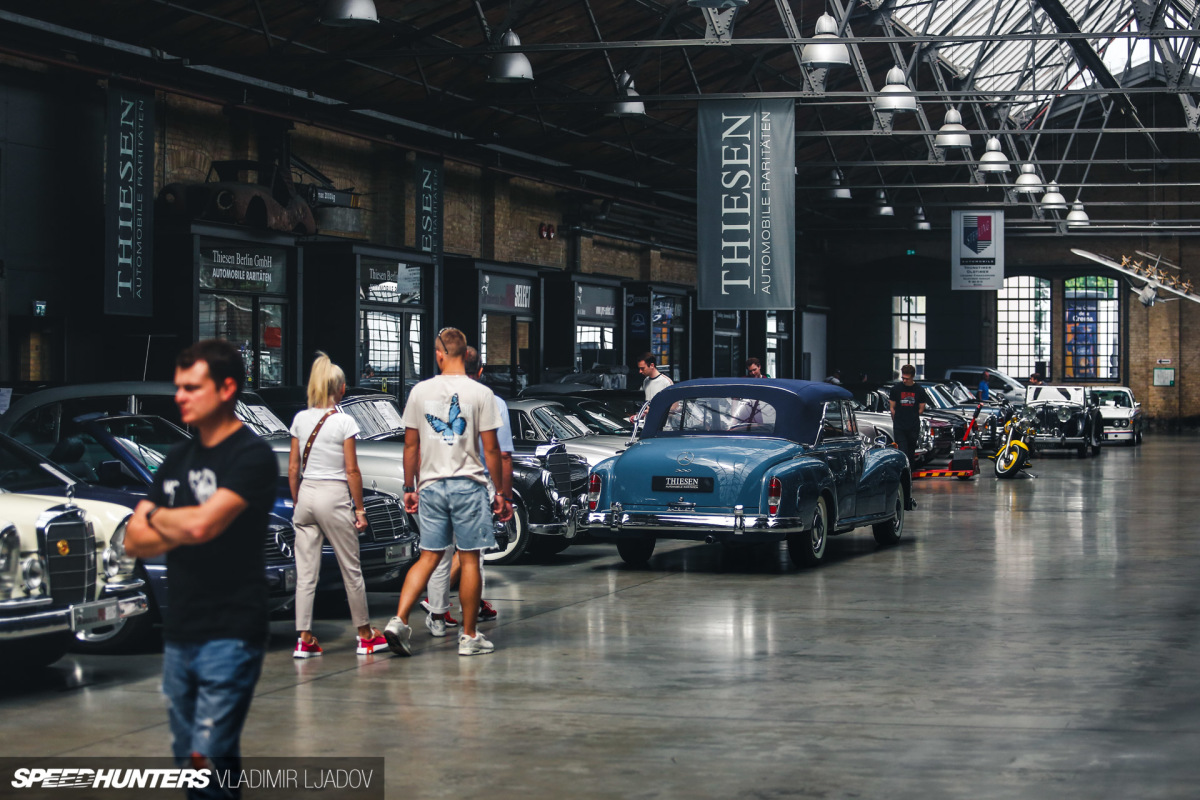 After Drift Masters Germany, I had a few hours to spare before my flight back home. Classic Remise seemed like perfect place to kill some time, especially since my colleague had never visited it before.
I thought I'd take you along for the ride too, but there's one thing you won't be able to experience: the smell. A mixture of oil, rubber and time-worn car interiors hit as soon as the entrance door is opened.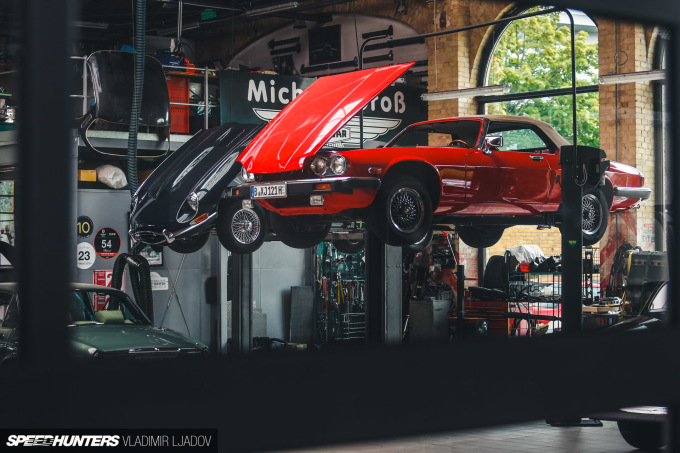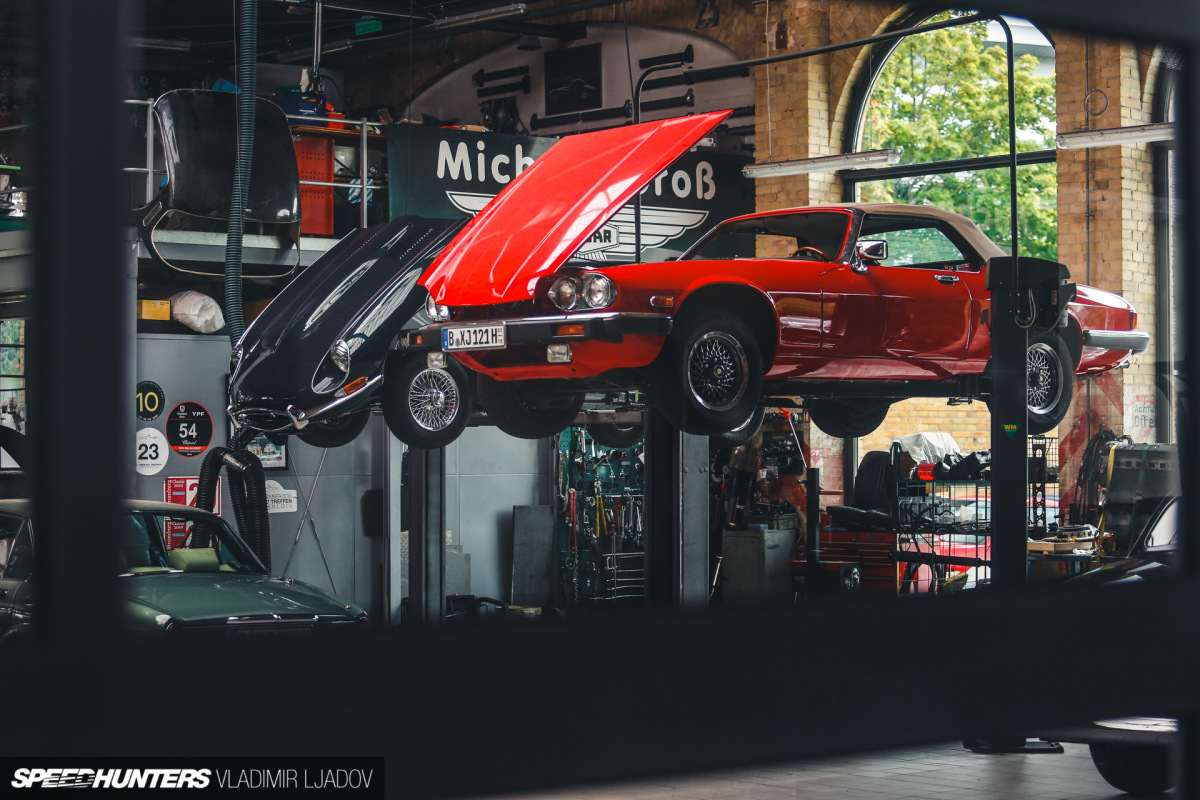 Classic Remise's restoration workshops are filled with classic Porsches, Jaguars, Land Rovers, motorcycles and other interesting vehicles. It was a Sunday when I visited, so they were closed and everything inside was in a 'still life' state.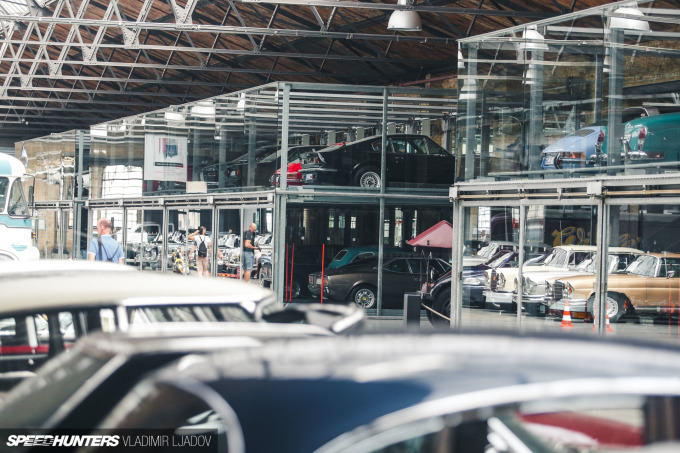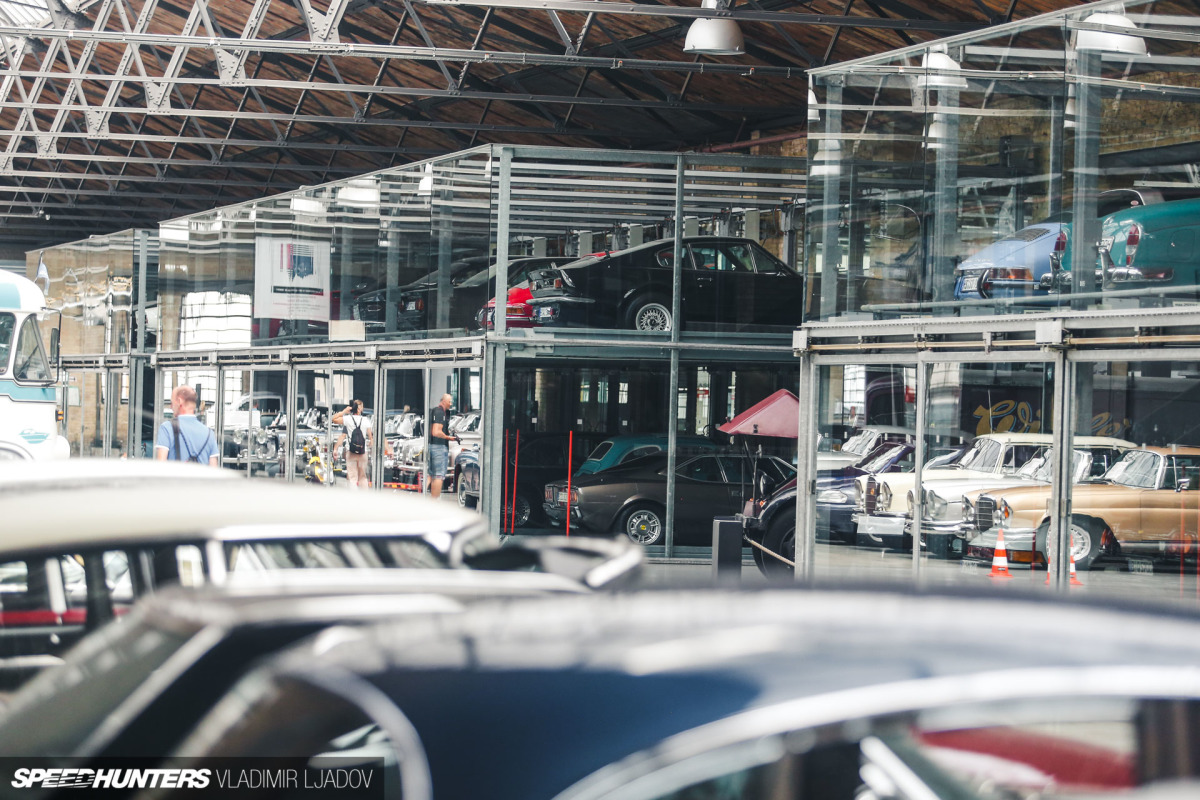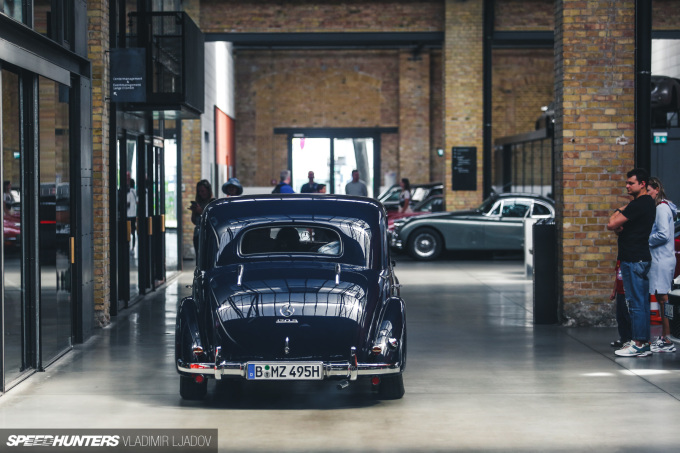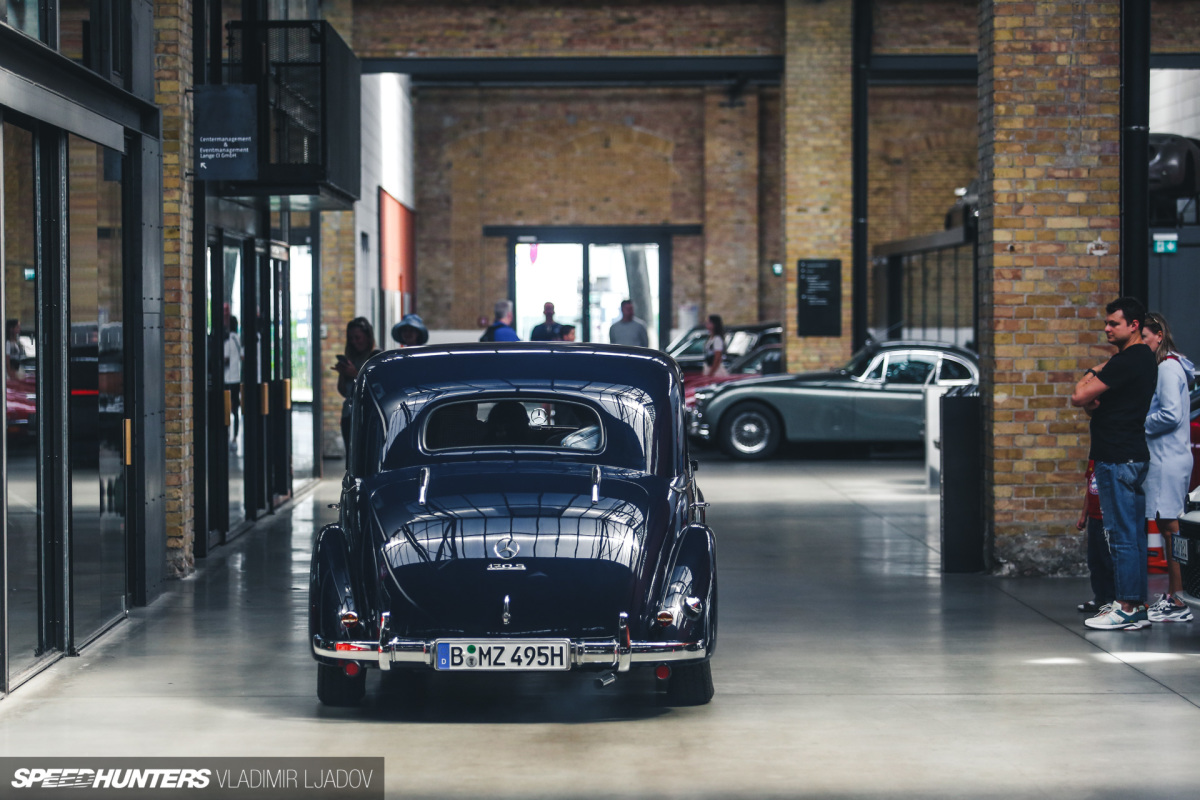 The cars that are hidden behind the glass are customer-owned, and ready to be taken for a spin any day or night. My endless gratitude goes to the people who decide not to keep their precious cars locked up in their private homes, but indirectly have them on show at a facility like this.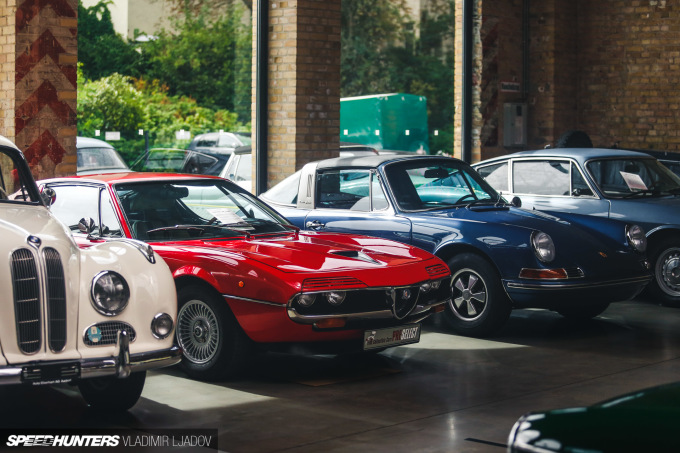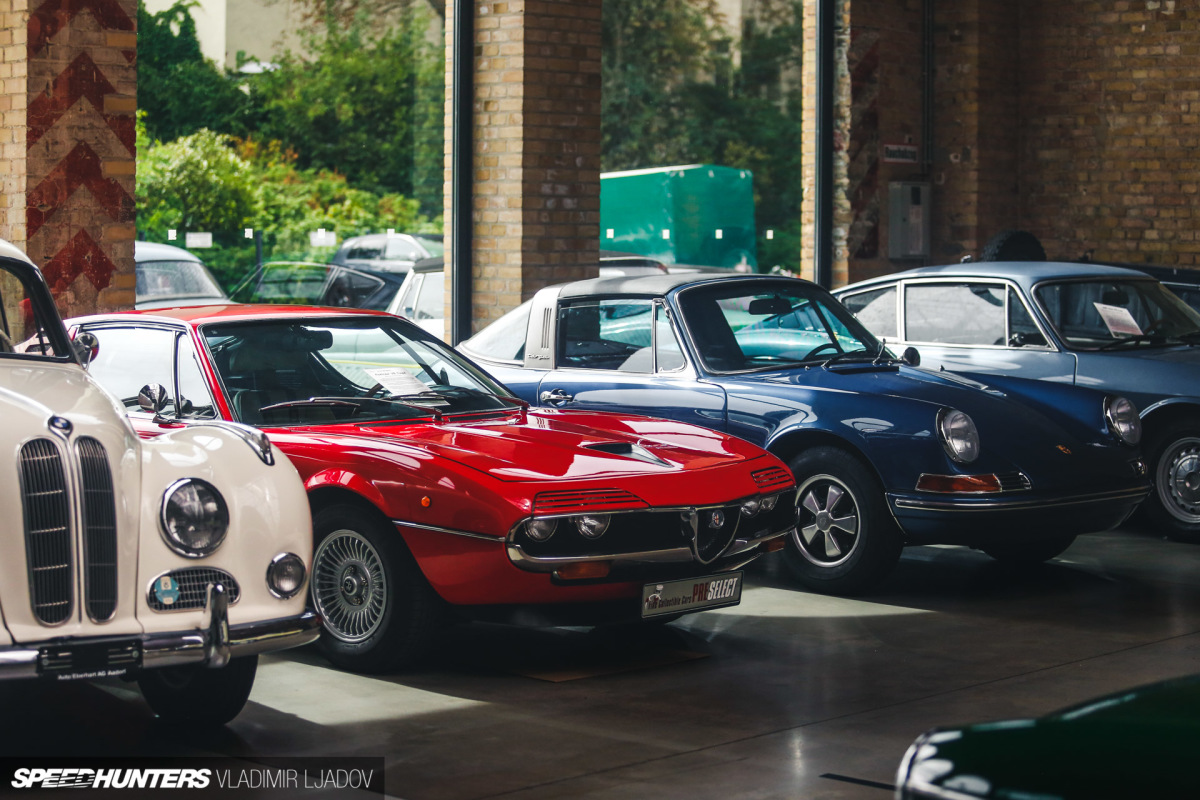 As I mentioned though, most of Classic Remise is dedicated to car sales, and there were definitely a few gems available for purchase.
This red Alfa Romeo Montreal is a perfect example of a '70s Italian sports car. Penned by Marcello Gandini, the striking 2+2 coupe has whimsical design cues and holds a lovely 2.6L V8 under the hood.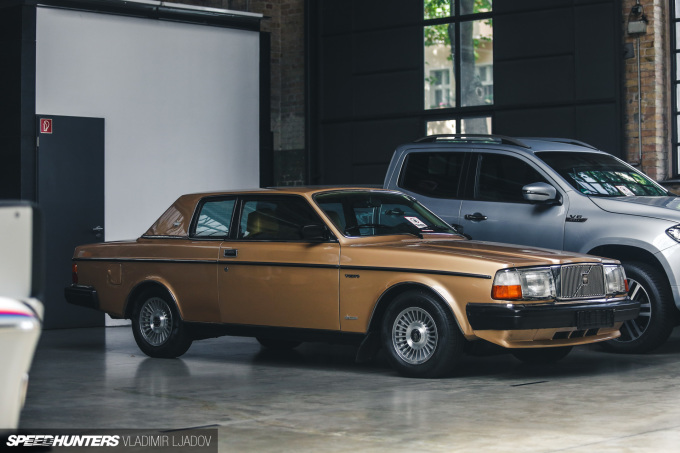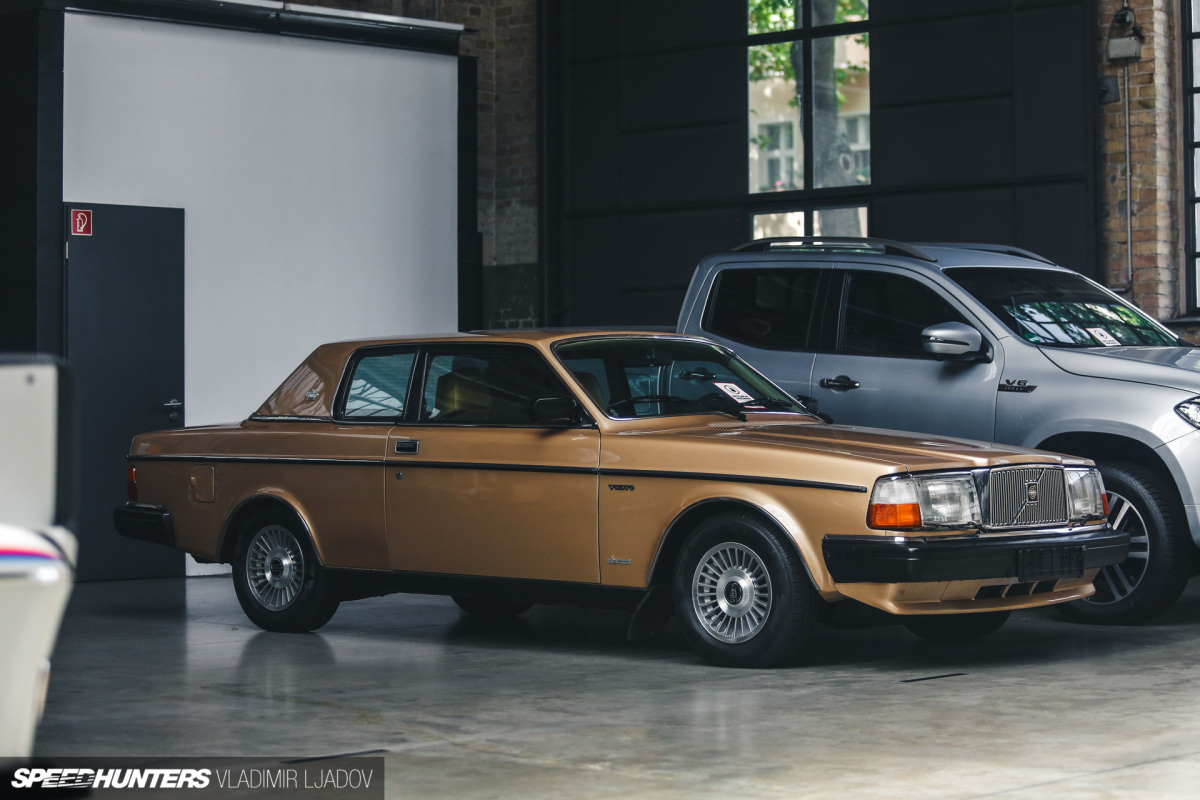 This Volvo 262C was another luxury coupe I couldn't walk past without taking a closer look. Interestingly, the car was designed by Volvo's chief designer Jan Wilsgaard, but built by the Bertone factory in Italy. Usually, it's another way around – Bertone creates a design and a manufacturer produces the car.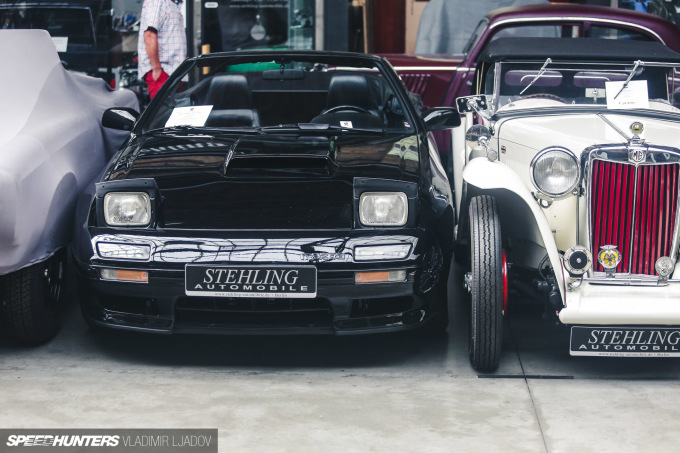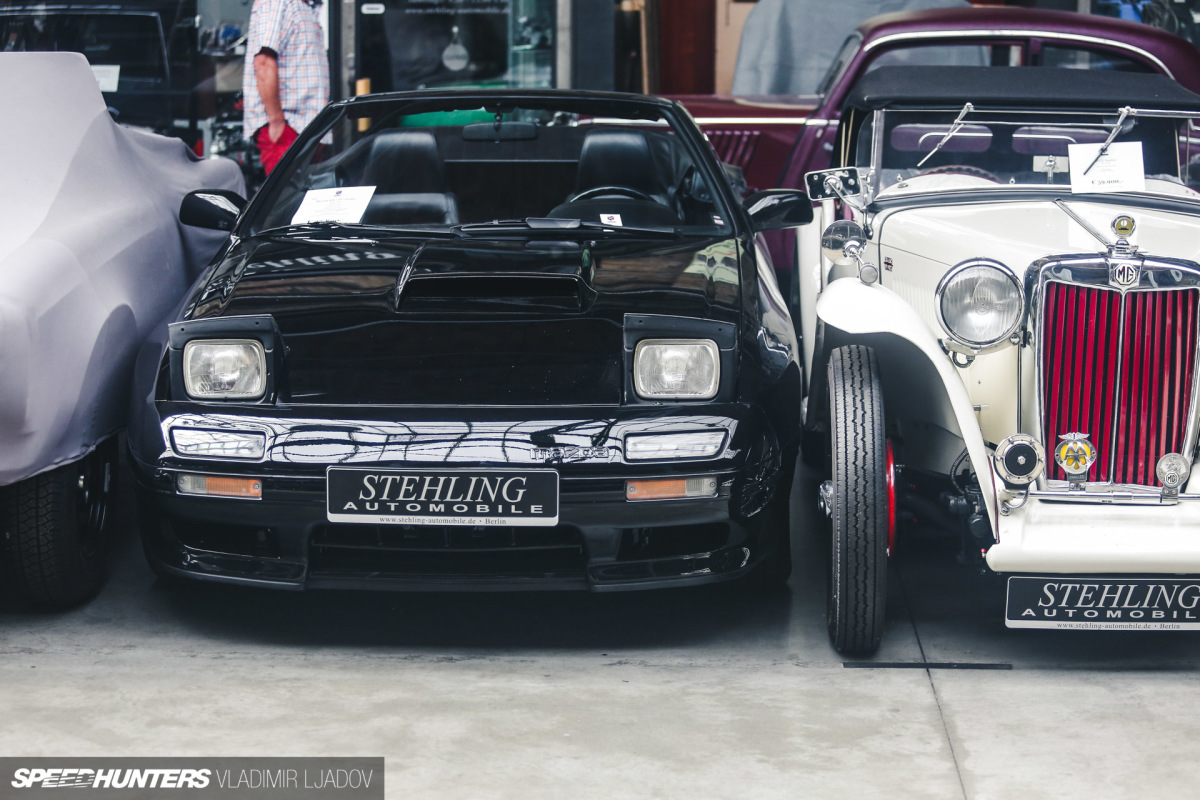 The only Japanese car I saw on the premises was this FCS3 Mazda RX-7 Cabriolet. Around 22,000 FC convertibles were built, making them quite rare. Even fewer of them were turbocharged like this one, so I was happy to see it in person.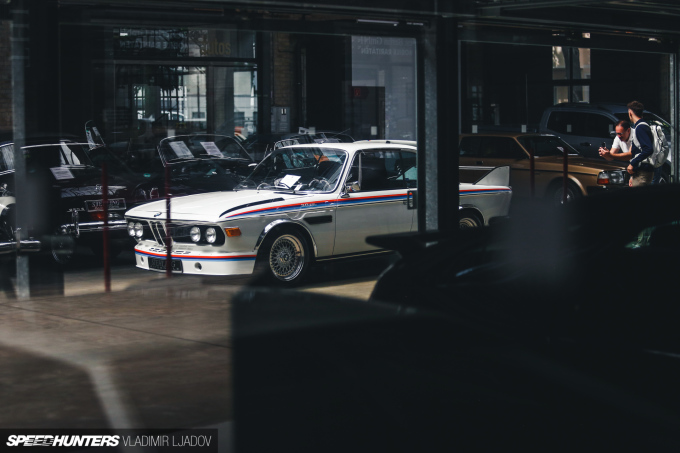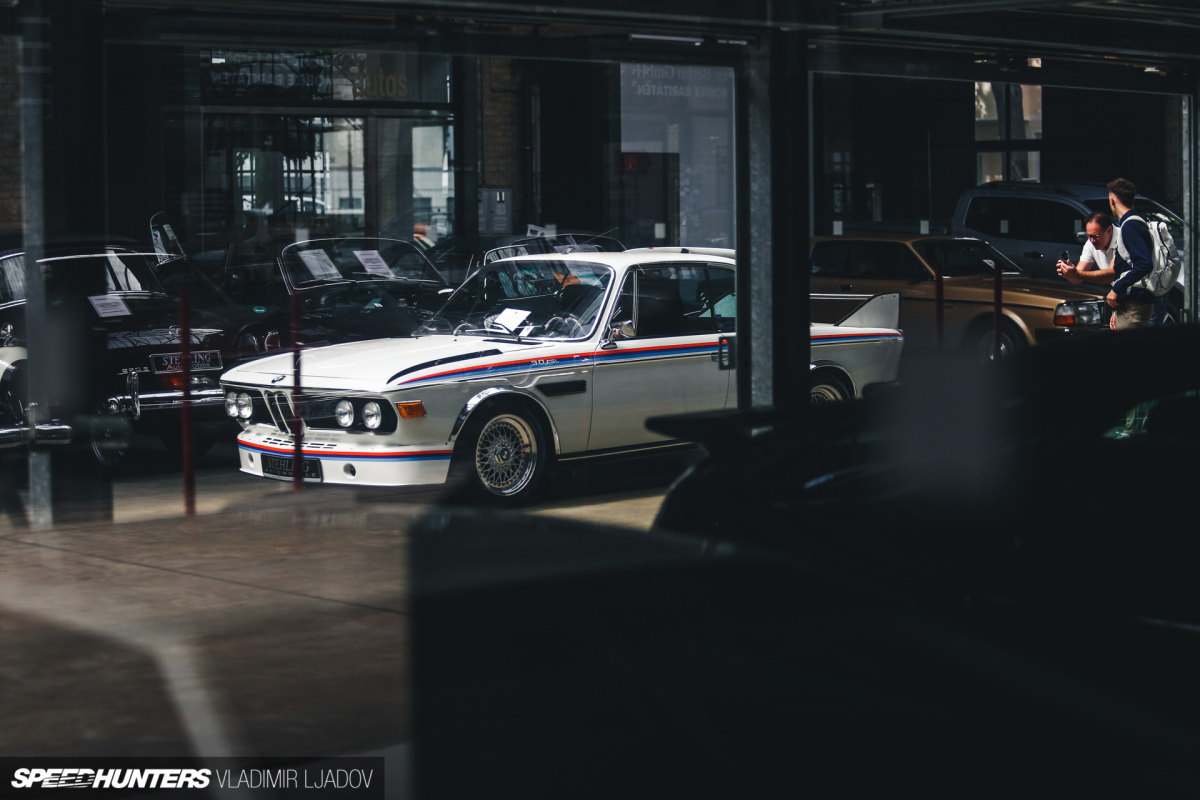 My favorite car of all was this BMW 3.0 CSL in proper M colors and with chrome fender extenders, a lovely design element of the time. I've always loved the fact that this homologation special for the European Touring Car Championship was sold without the rear wing attached. BMW couldn't sell the 3.0 CSL with the wing fitted as German law dictated it was illegal for road use. The answer was to leave the wing in the boot for an owner to fit after they had taken the car home.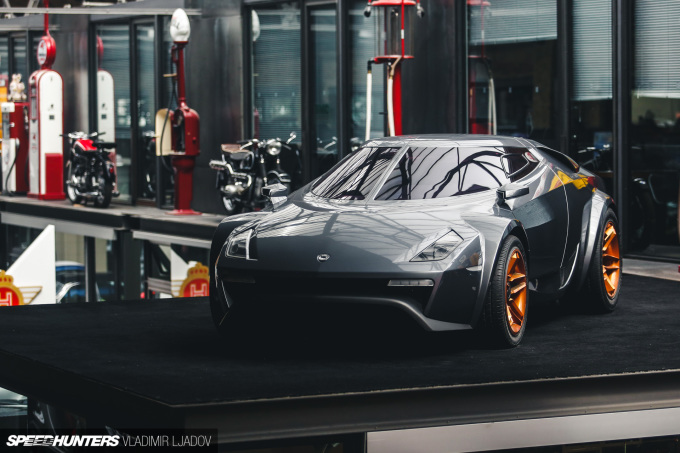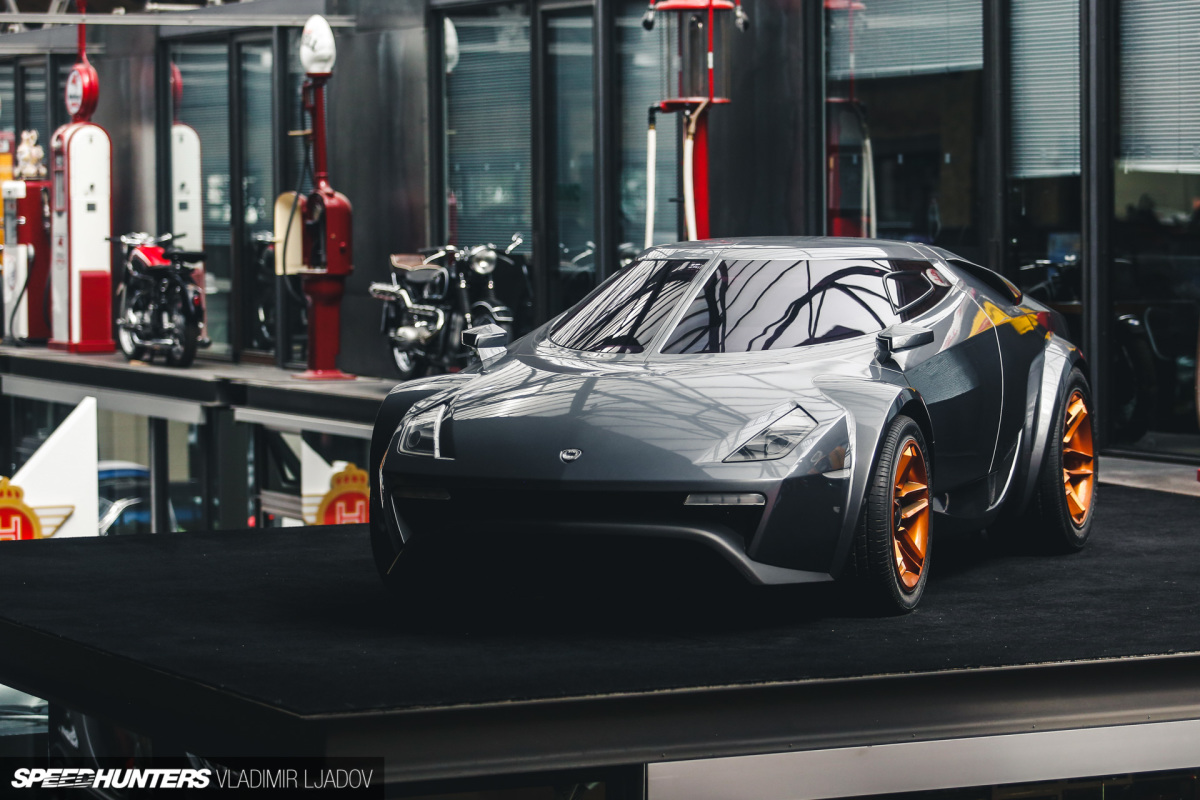 The showroom definitely had some eye candy. I never thought I'd see a modern Lancia Stratos Concept, but here one was.
The old Formula 1 cars were definitely striking, but some information about them would complete the picture. This Marlboro Team McLaren M26 had #7 on the side, possibly making it a James Hunt car. I noticed it had a Ford-Cosworth V8 in the rear, a reminder that the Blue Oval won't be a rookie when it returns to F1 racing from 2026.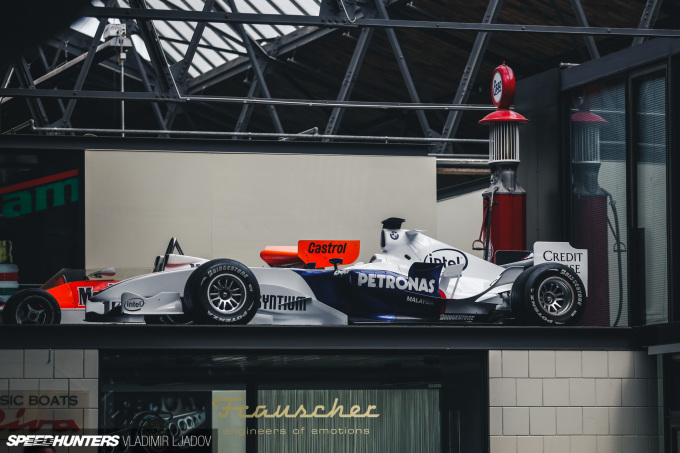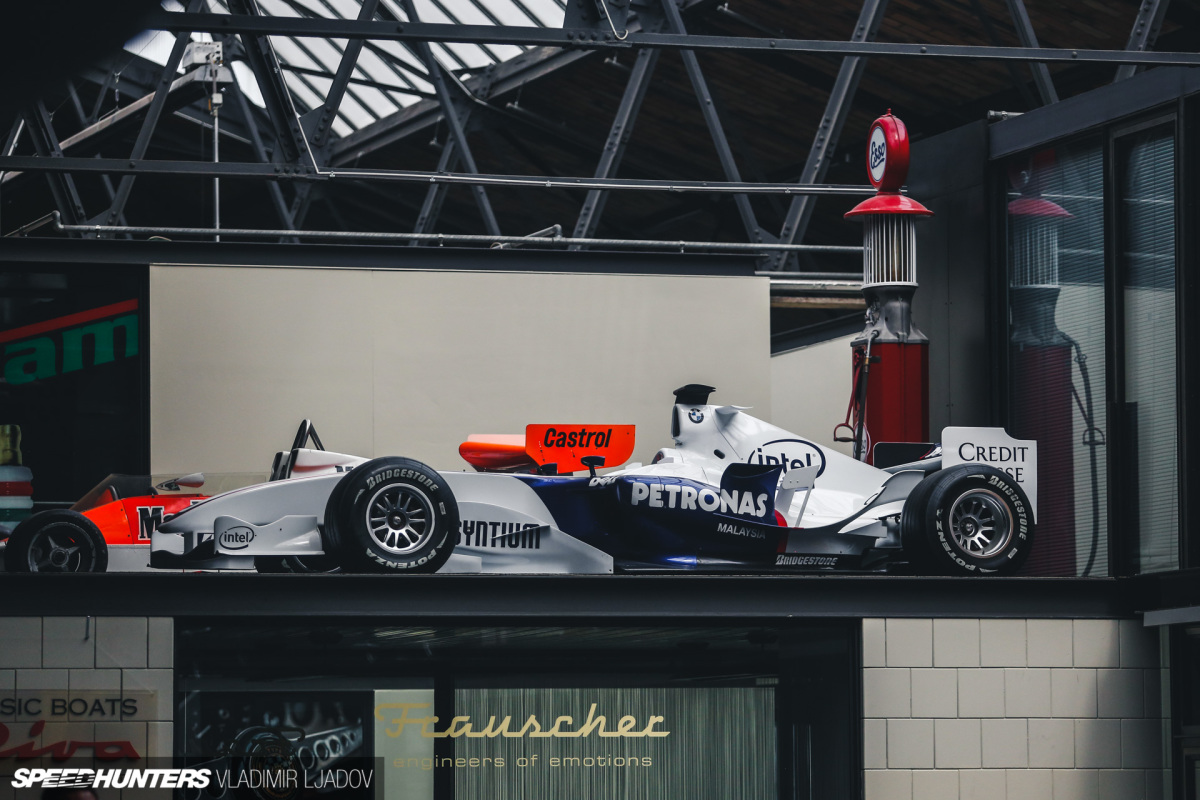 I think this BMW Sauber F1 car could be from the 2006 or 2007 season, belonging to either Nick Heidfeld, Jacques Villeneuve or Robert Kubica.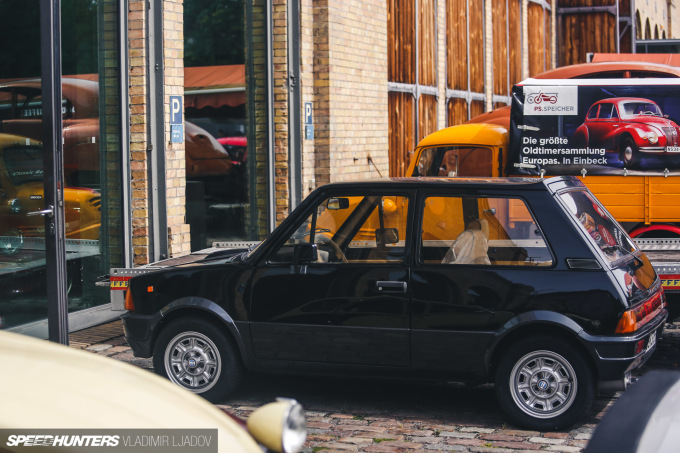 And here's a car I didn't even know existed before seeing it at Classic Remise Berlin. It's actually a Bertone-designed, re-bodied Mini, which was originally was produced by British Leyland under the Innocenti label. After BLMC's collapse in 1975, Innocenti was sold to De Tomaso and the model was rebadged as such. This Innocenti Turbo De Tomaso version features a Daihatsu-sourced, turbocharged 993cc engine good for 72hp.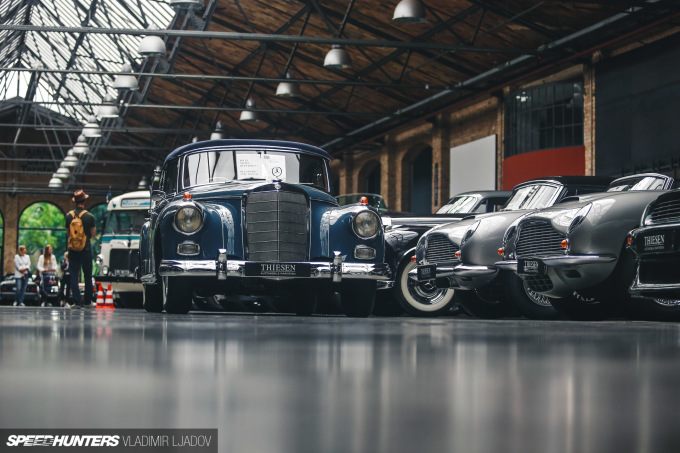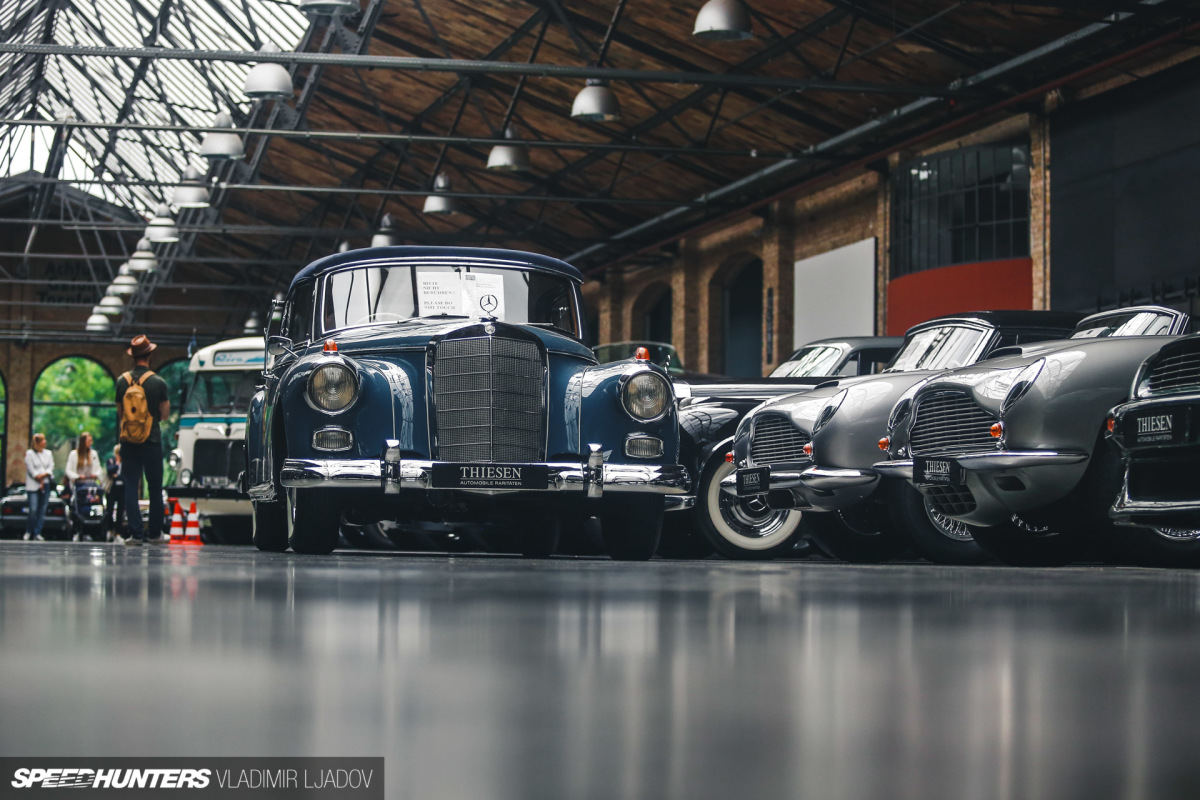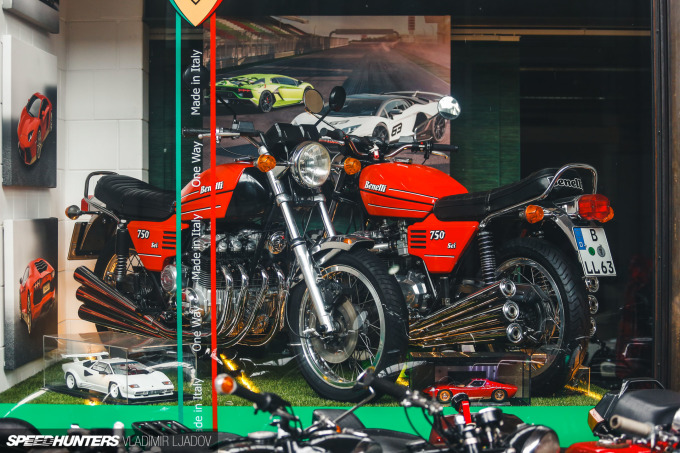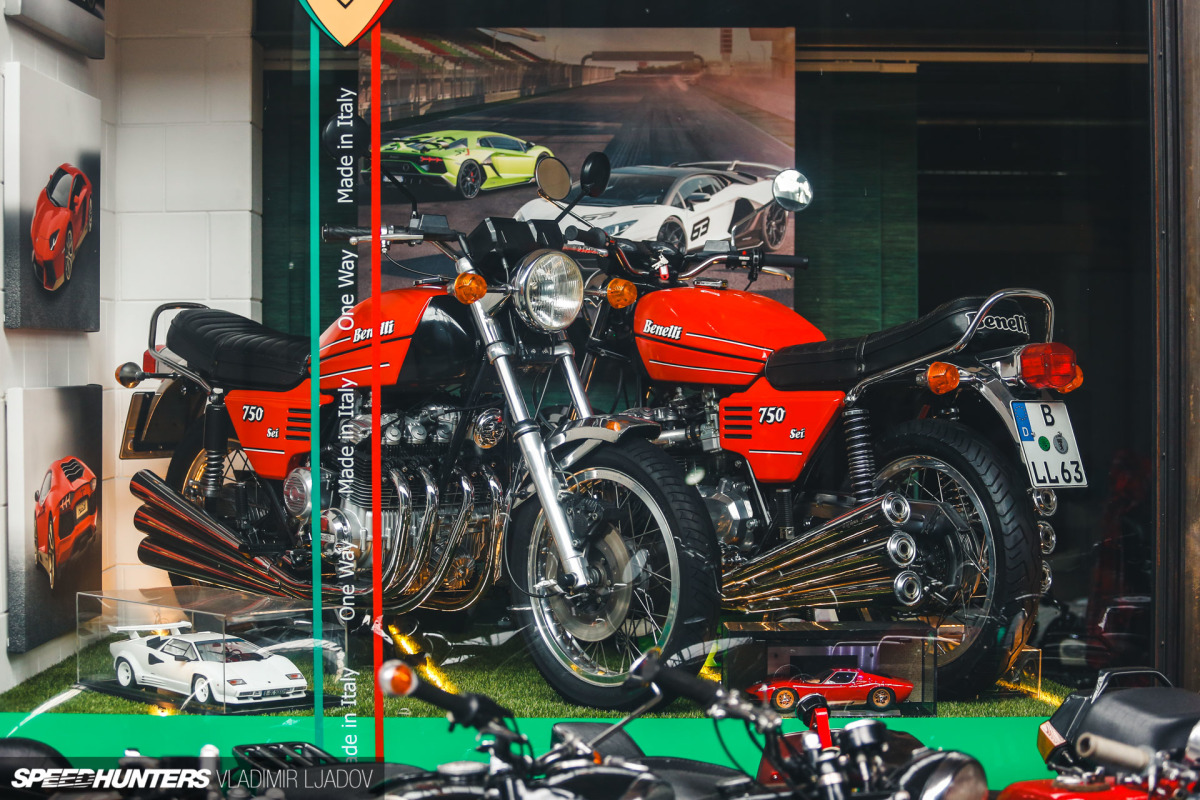 Germany is popular for these sorts of facilities. You have Classic Remise in both Berlin and Düsseldorf, Motorworld in Cologne and Stuttgart, and the Klassikstadt in Frankfurt, among others.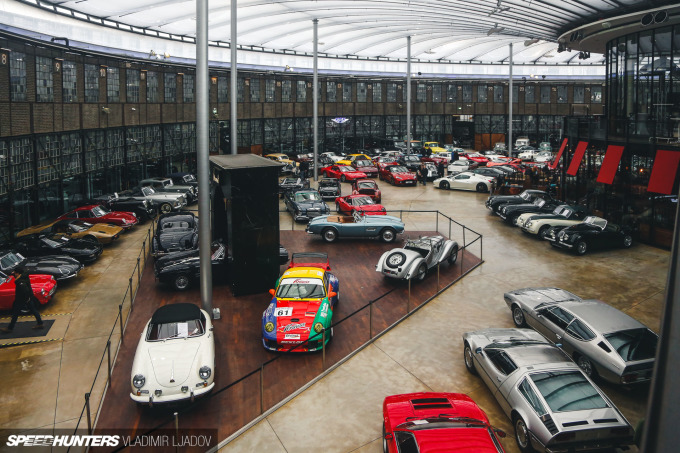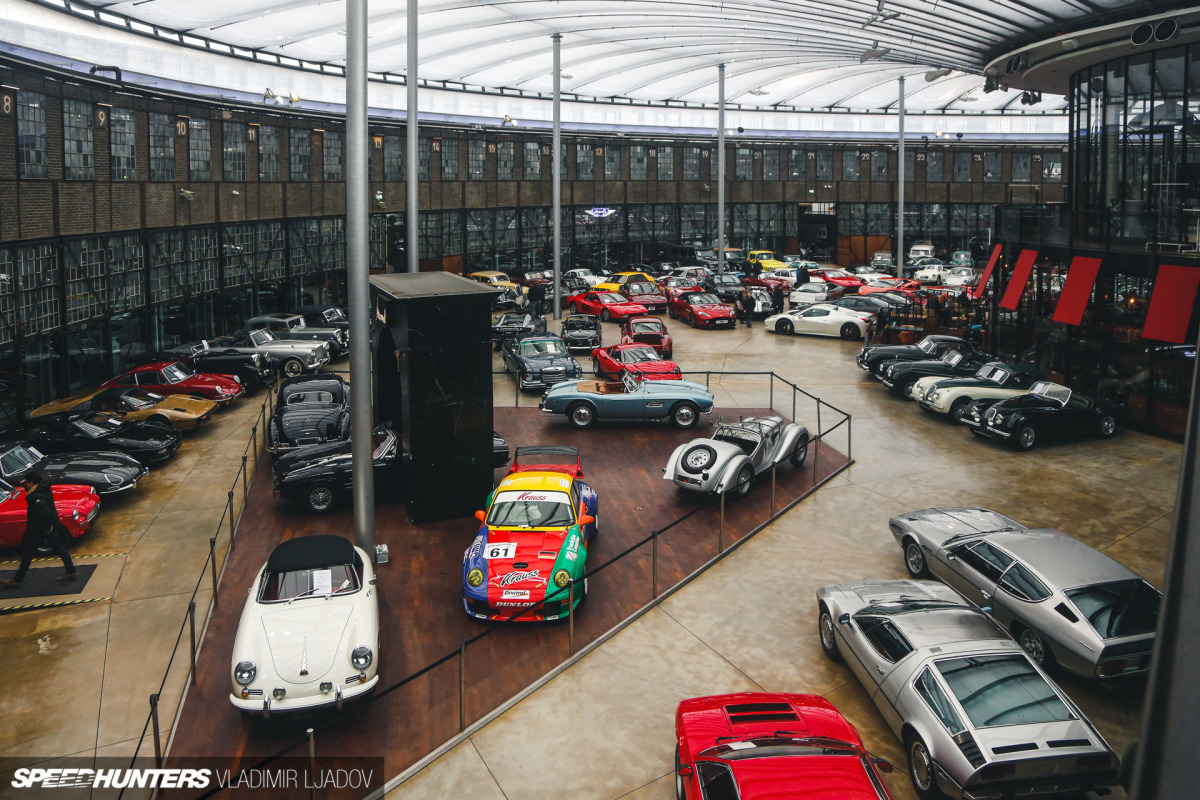 Classic Remise Düsseldorf is particularly striking. It's located in a beautiful historical locomotive roundhouse with a slightly translucent ceiling.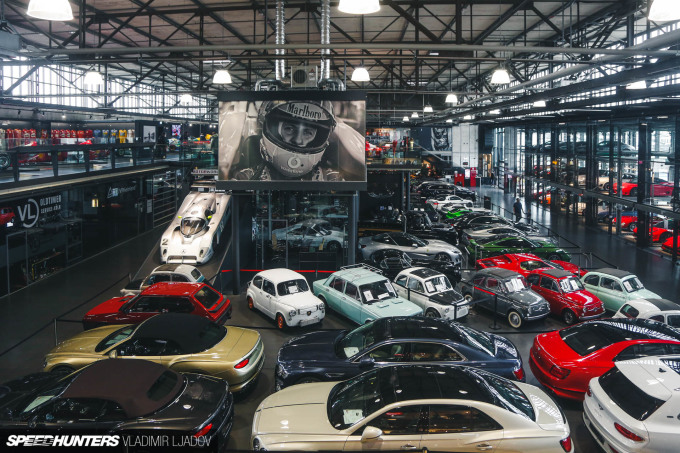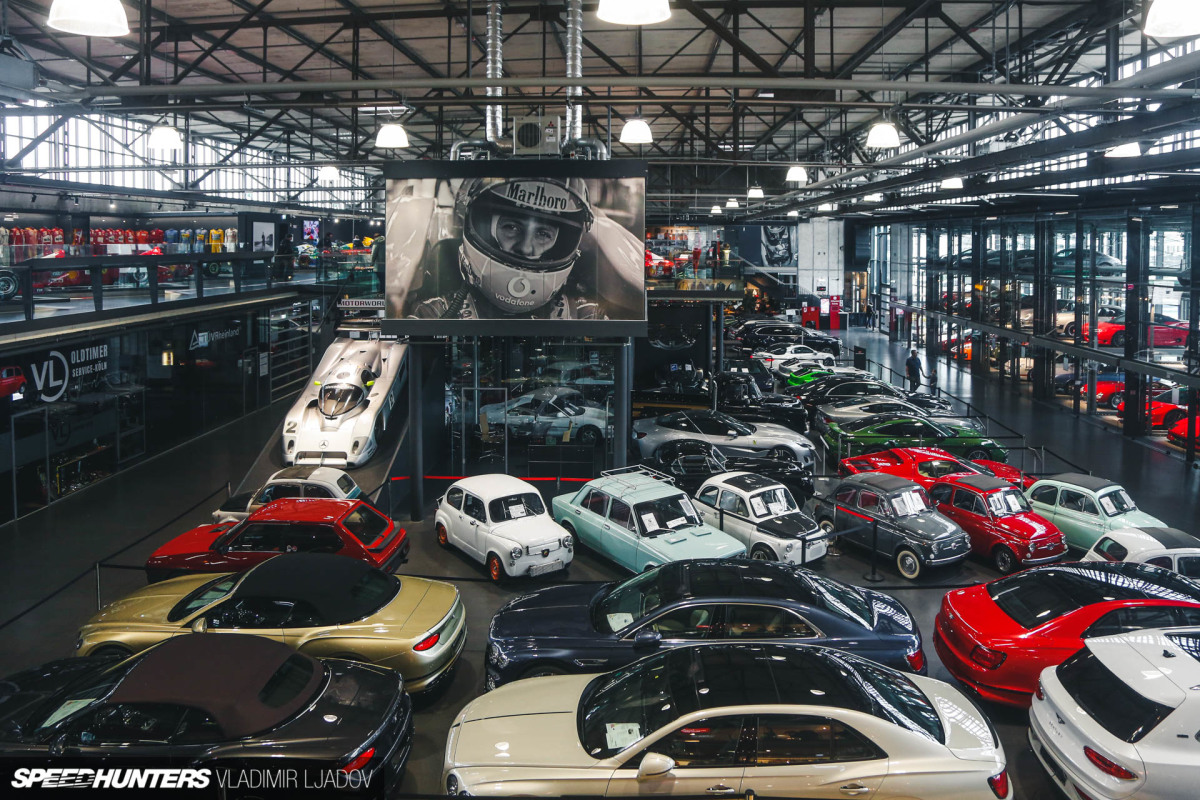 Motorworld Cologne has an ace up its sleeve, hosting a private Michael Schumacher collection on its second floor.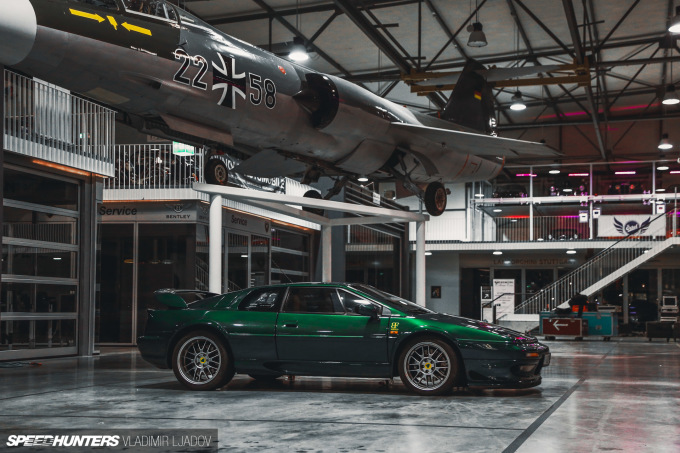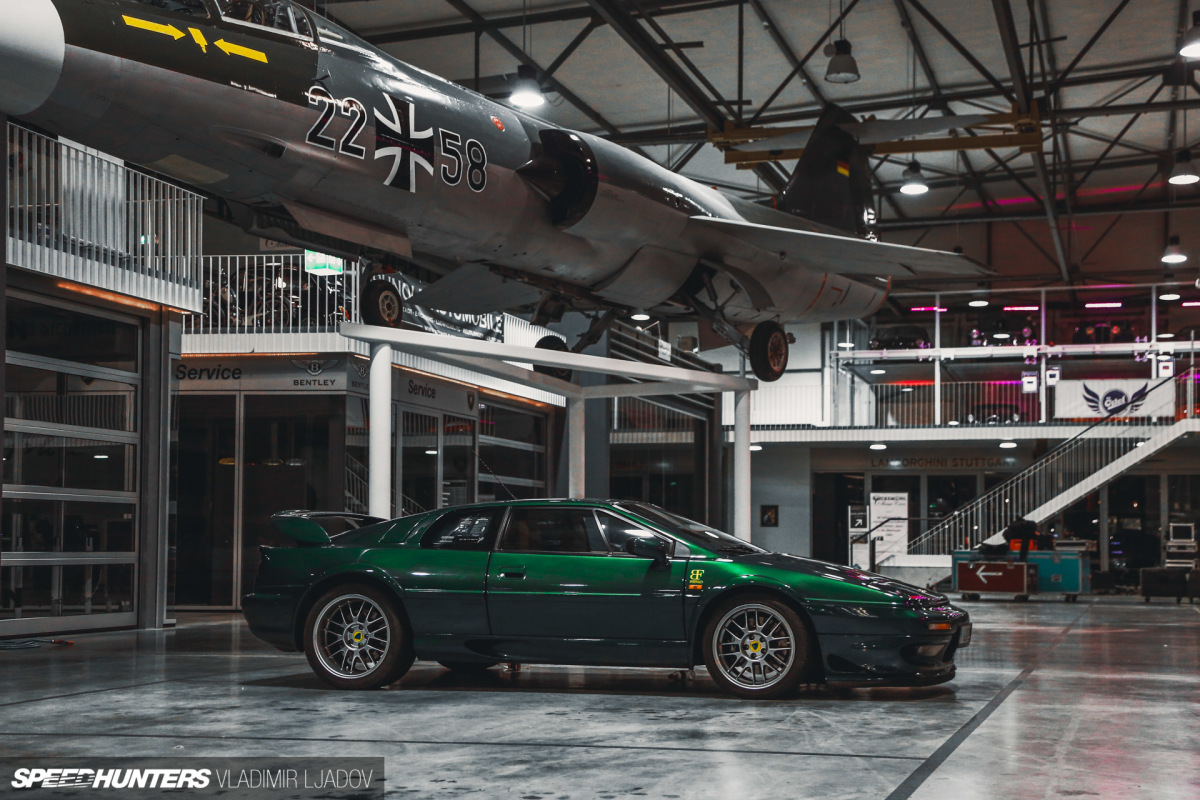 I haven't been to Motorworld Stuttgart for many years, but back in 2013 they had a fighter jet inside.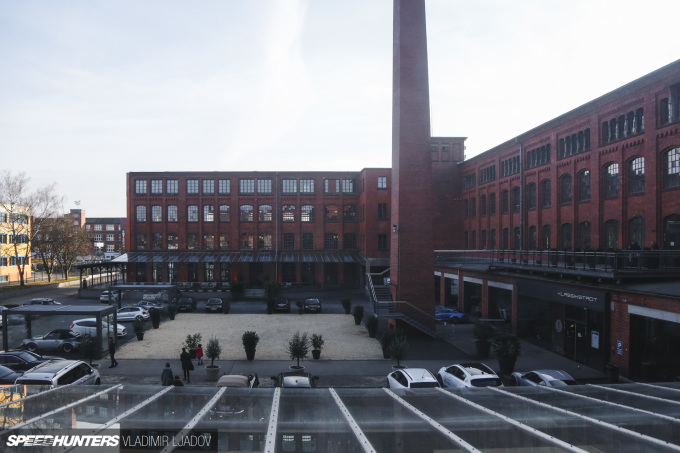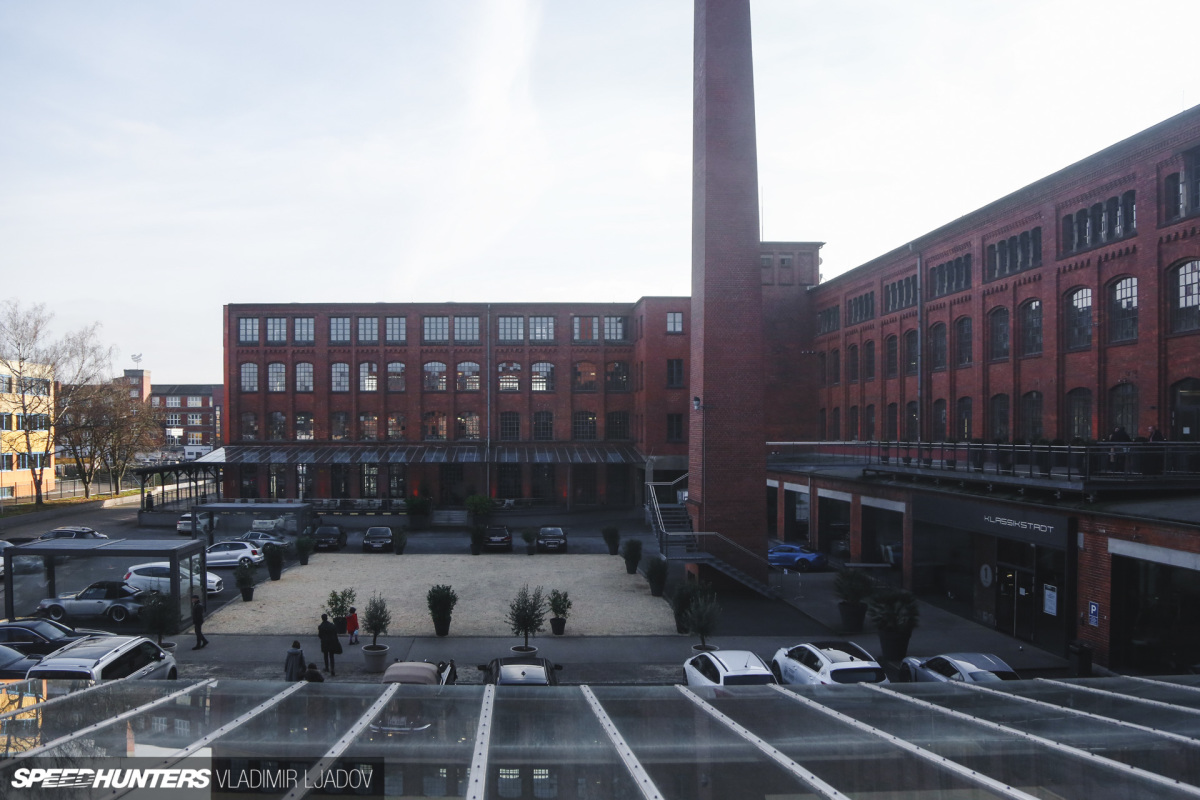 Klassikstadt in Frankfurt houses its cars in a four-story building that was previously an agricultural machinery factory.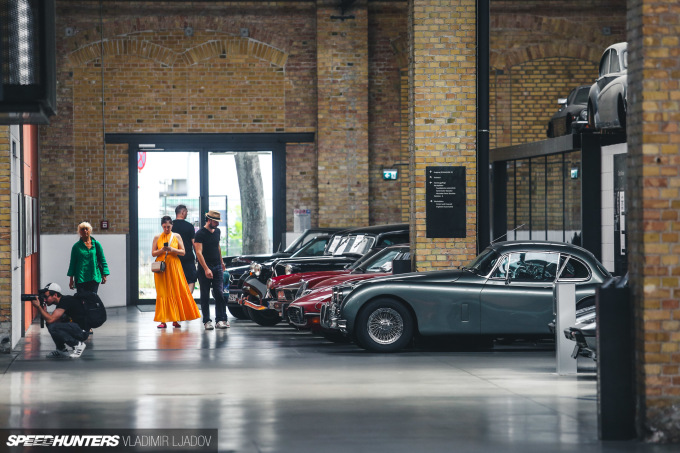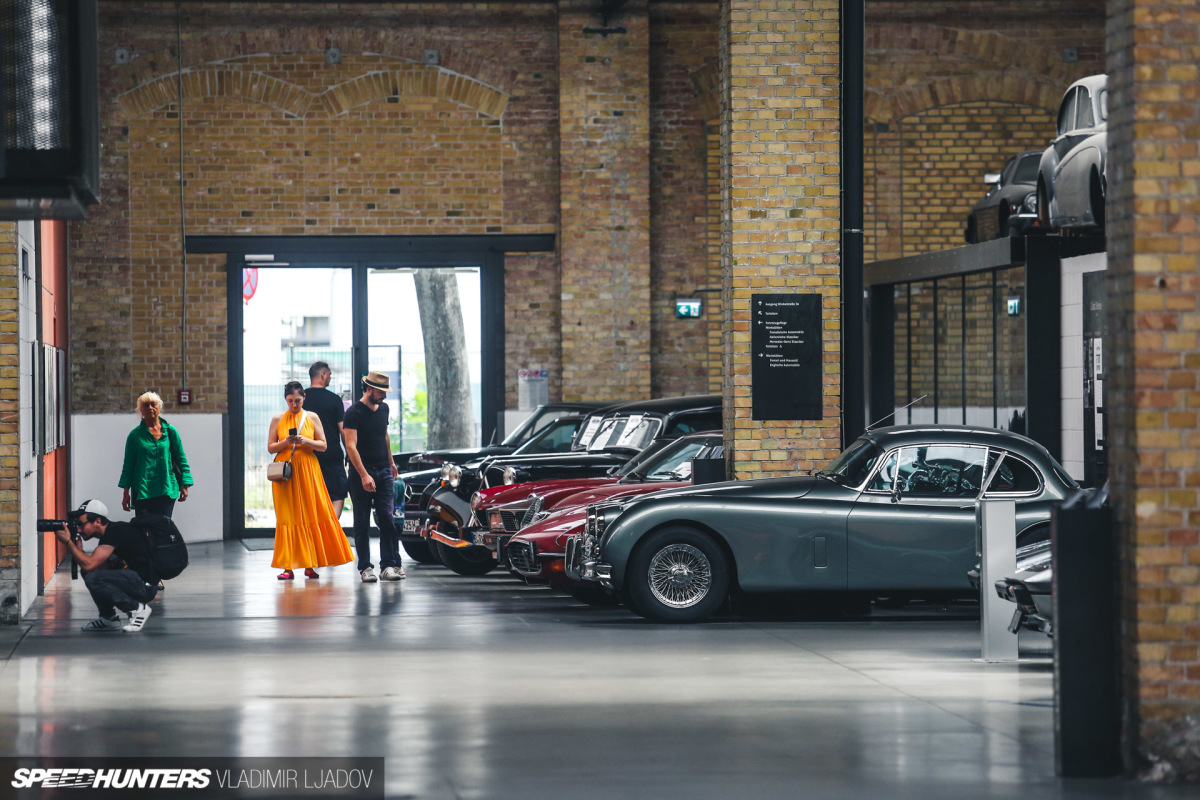 All these locations might feel a bit elitist initially, but opening them up to anyone with a passion for cars makes them feel more like museums or public libraries. The difference is that here, instead of traditional art, we can appreciate automotive art through the rarest and most interesting cars in the world. When they're not out cruising or being thrashed around a track that is.
Vladimir Ljadov
Instagram: wheelsbywovka
because@wheelsbywovka.com
www.wheelsbywovka.com