In the same same way I thought about Christmas as a kid, I wish Gatebil happened every weekend.
It's a nice dream I know, but at least I'm lucky to have thousands of photos from the two big Gatebil events this summer – Mantorp Park, Sweden in June and Rudskogen, Norway in July – to reminisce over until the 2023 season rolls around.
Earlier this month, I showed you some of my favorite engine bays from the Mantorp event, in which I also promised some final images from Norway. I still have a spotlight or two to come, but as far as my main coverage goes, let's wrap things up 'Under The Hood At Gatebil', starting with a Norwegian powerhouse.
Buldre Racing Team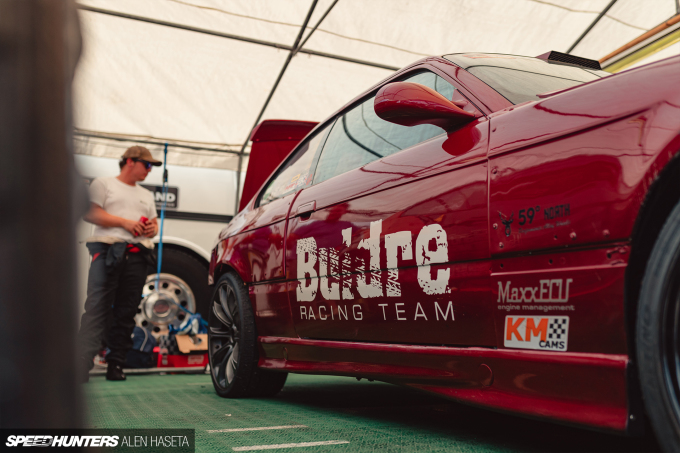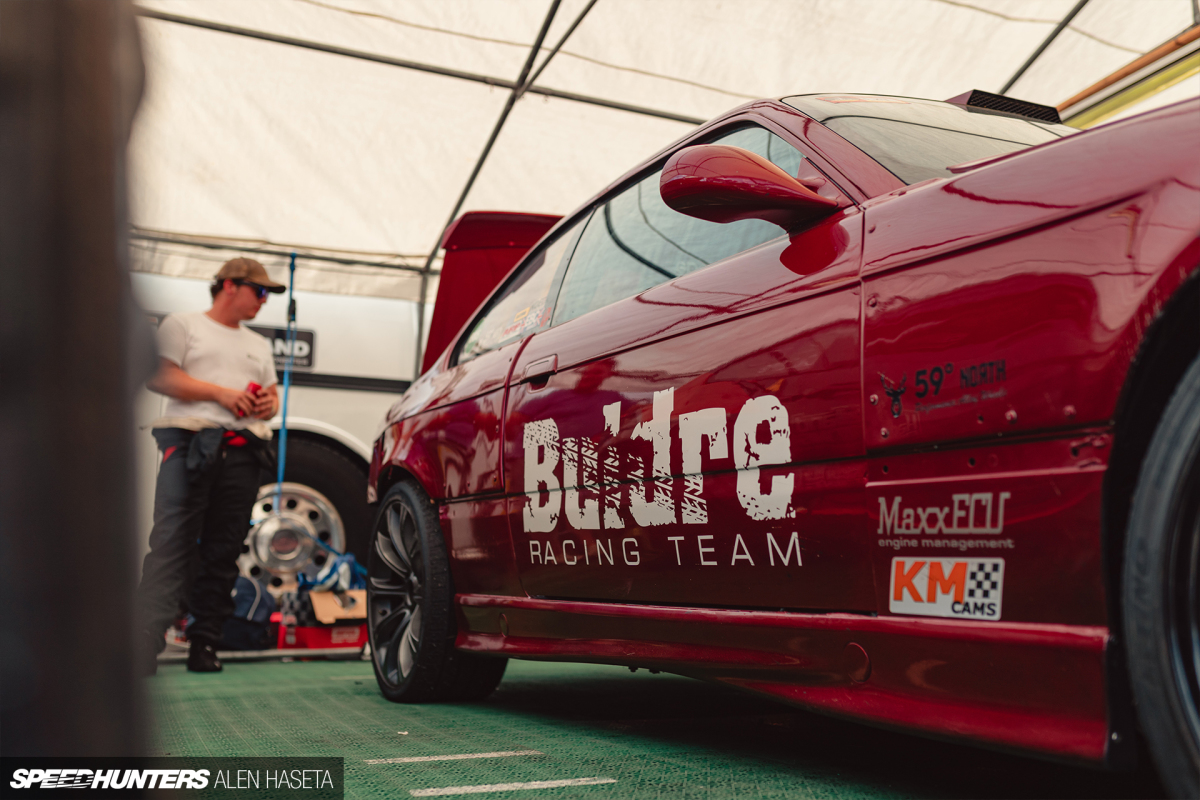 If you've experienced Gatebil Rudskogen for yourself, I definitely won't need to introduce you to the Buldre Racing Team. These guys can always be counted on for unique – and totally wild – drift car builds.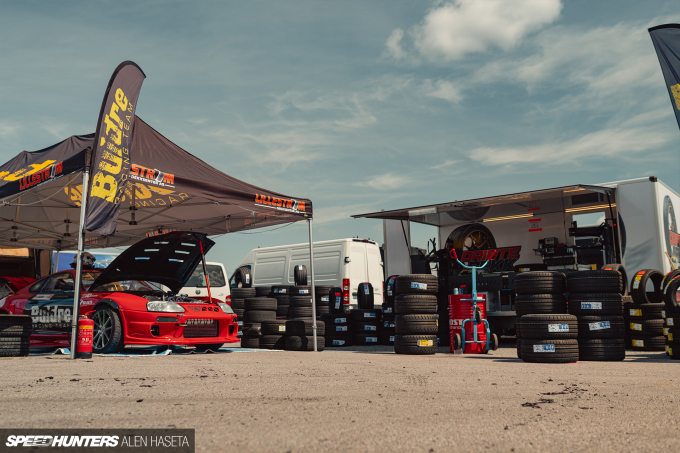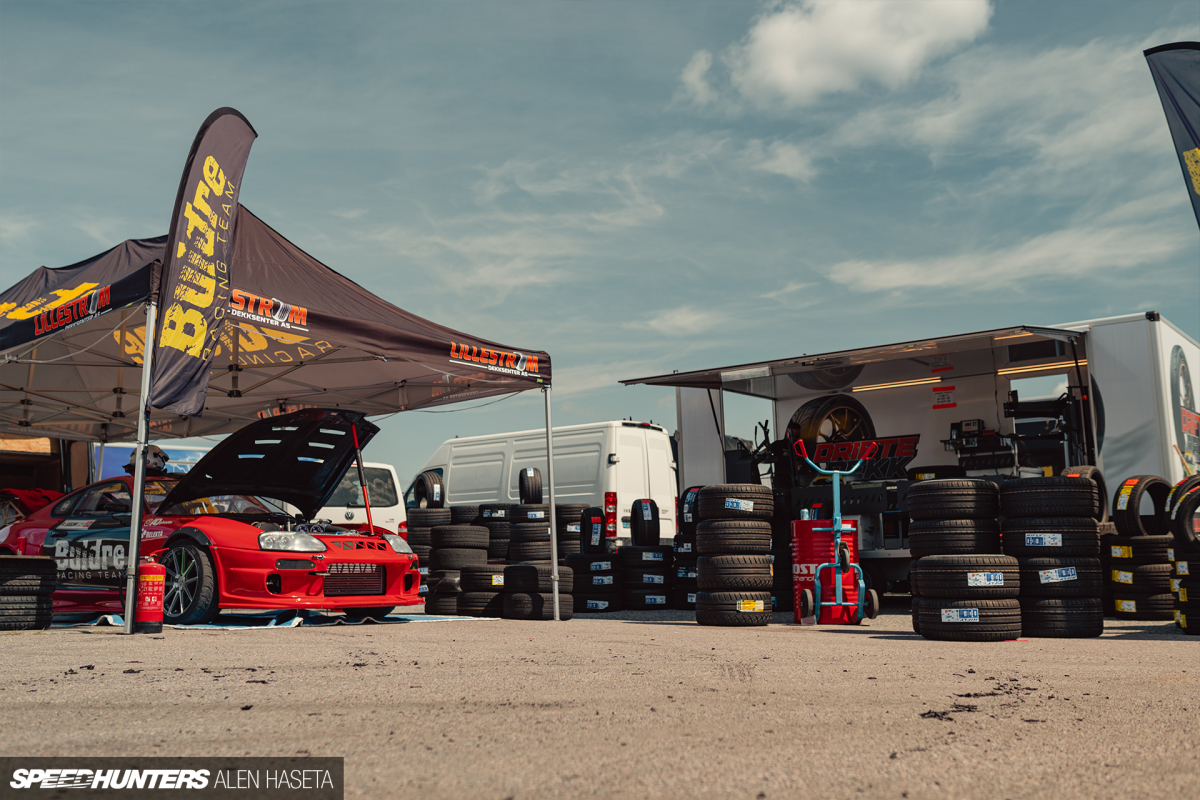 Before we dive into some of the Buldre cars, I want you to appreciate their pit setup, which had everything from tire-changing machines, to a full kitchen and large dining area where friends and family could party all event long.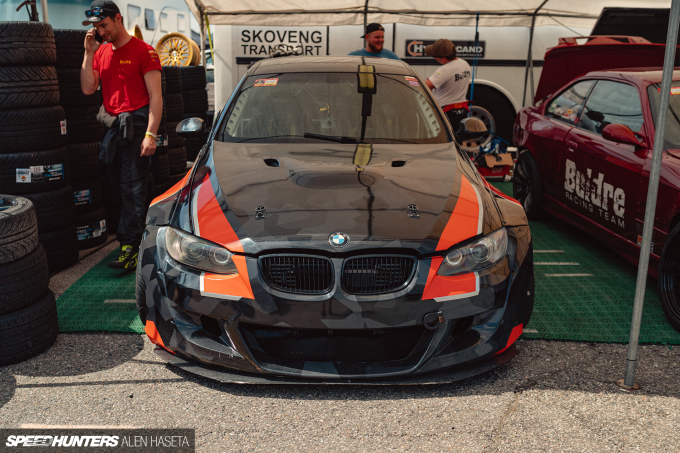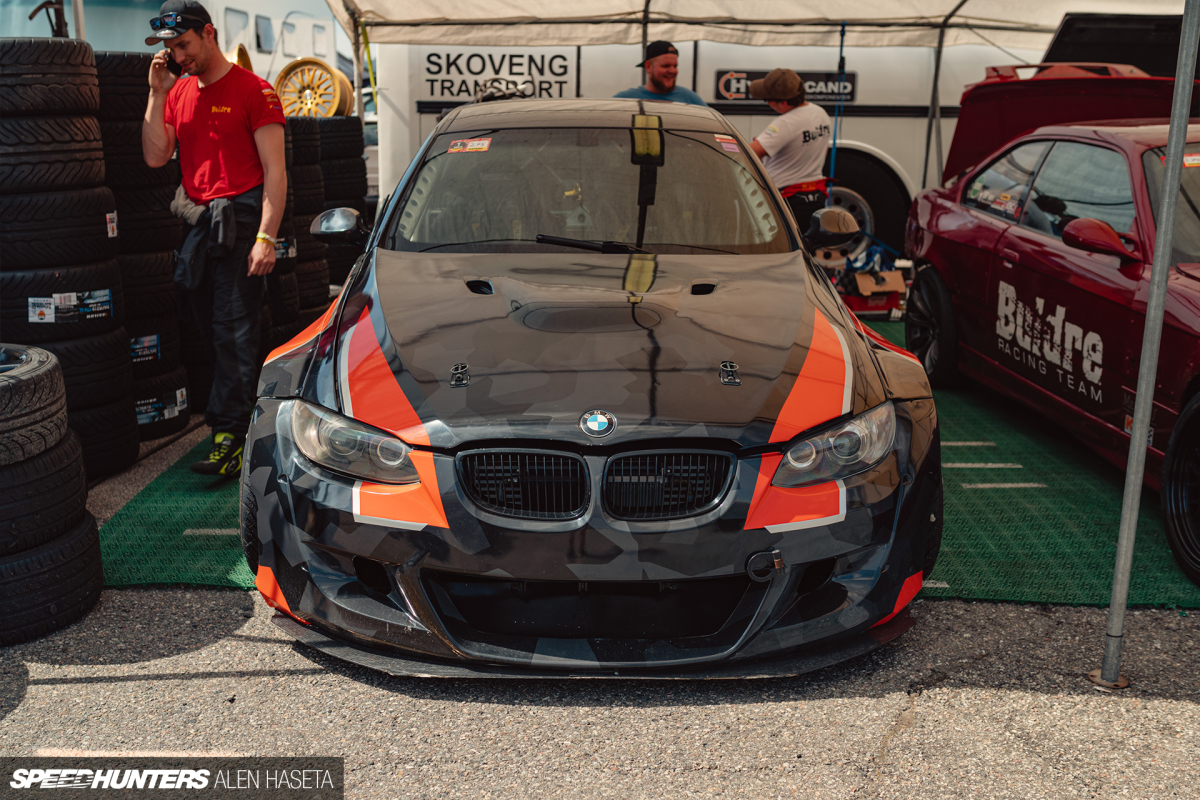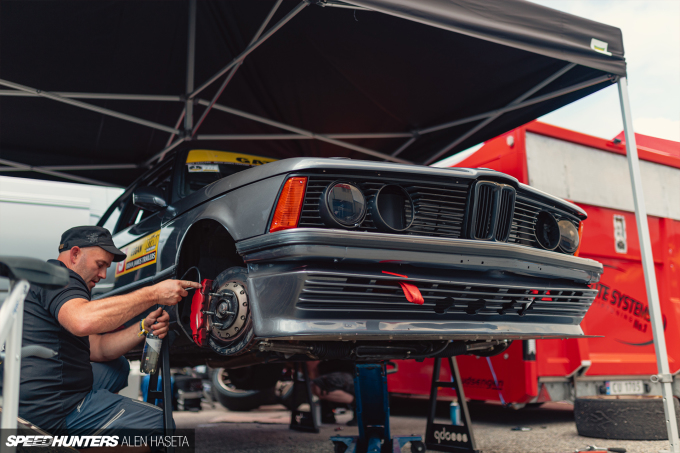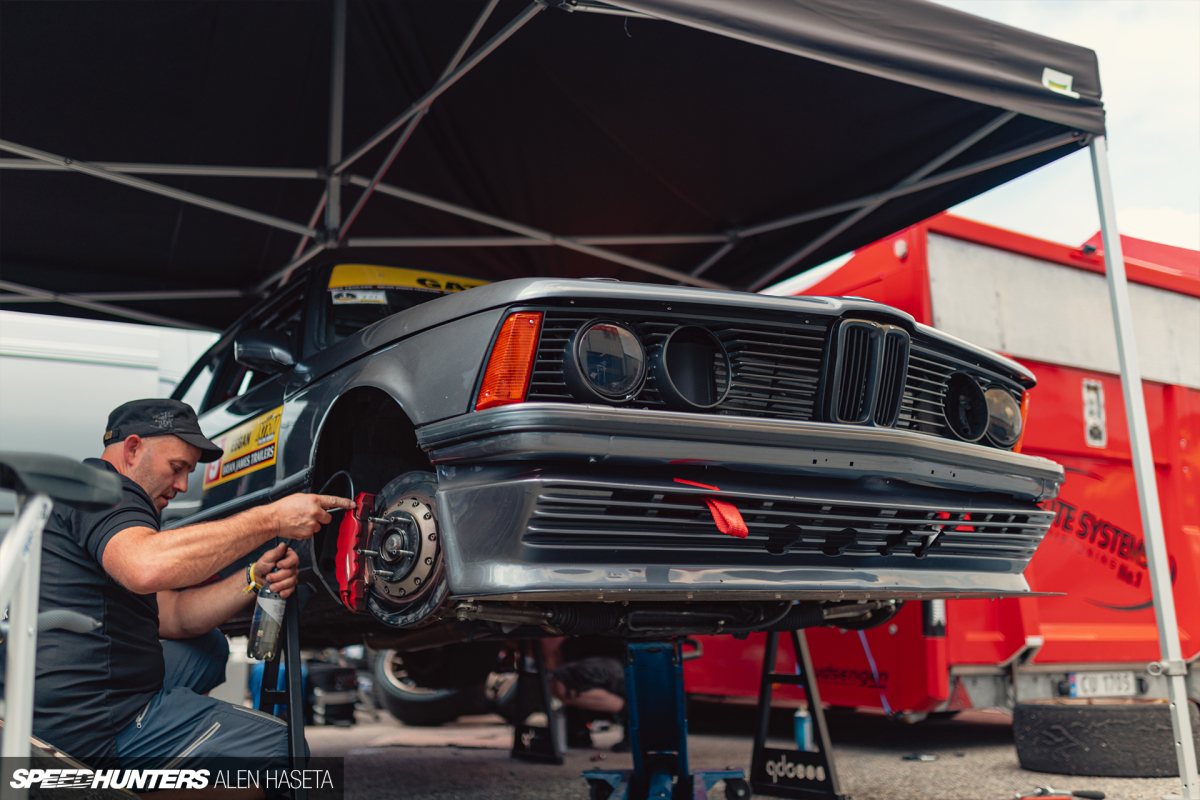 One thing lacking in the Buldre team pit, though, is natural aspiration. These guys love boost.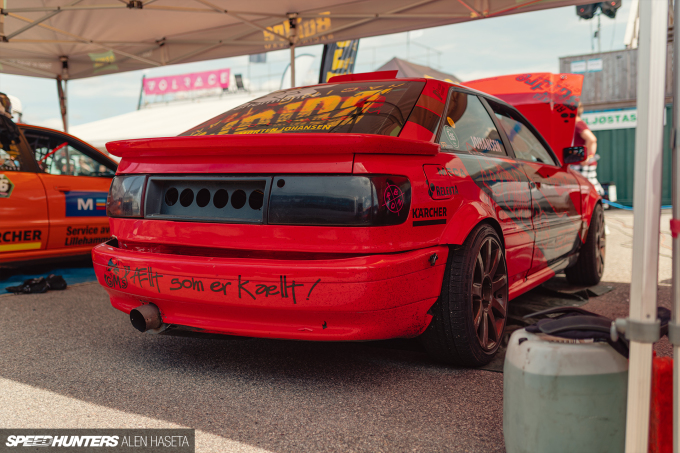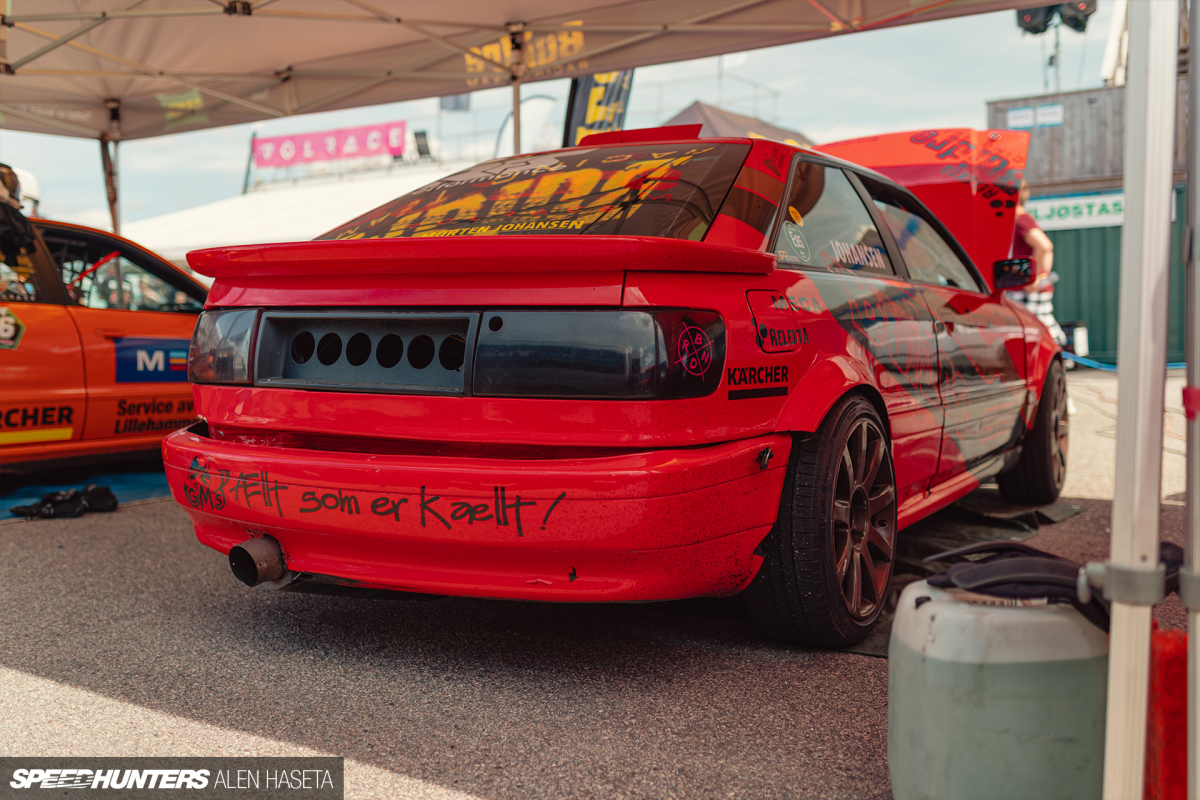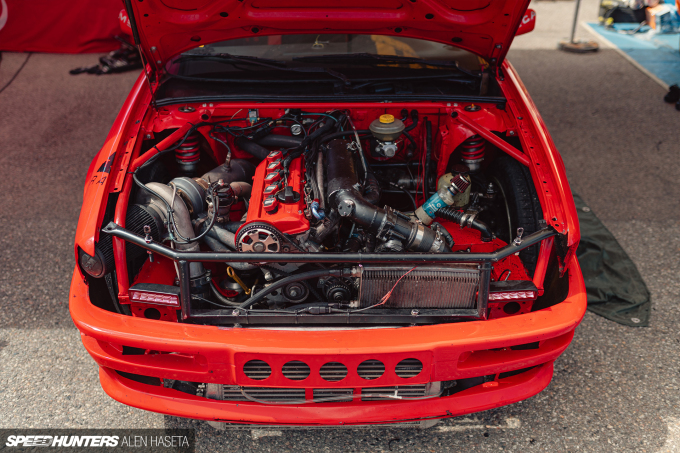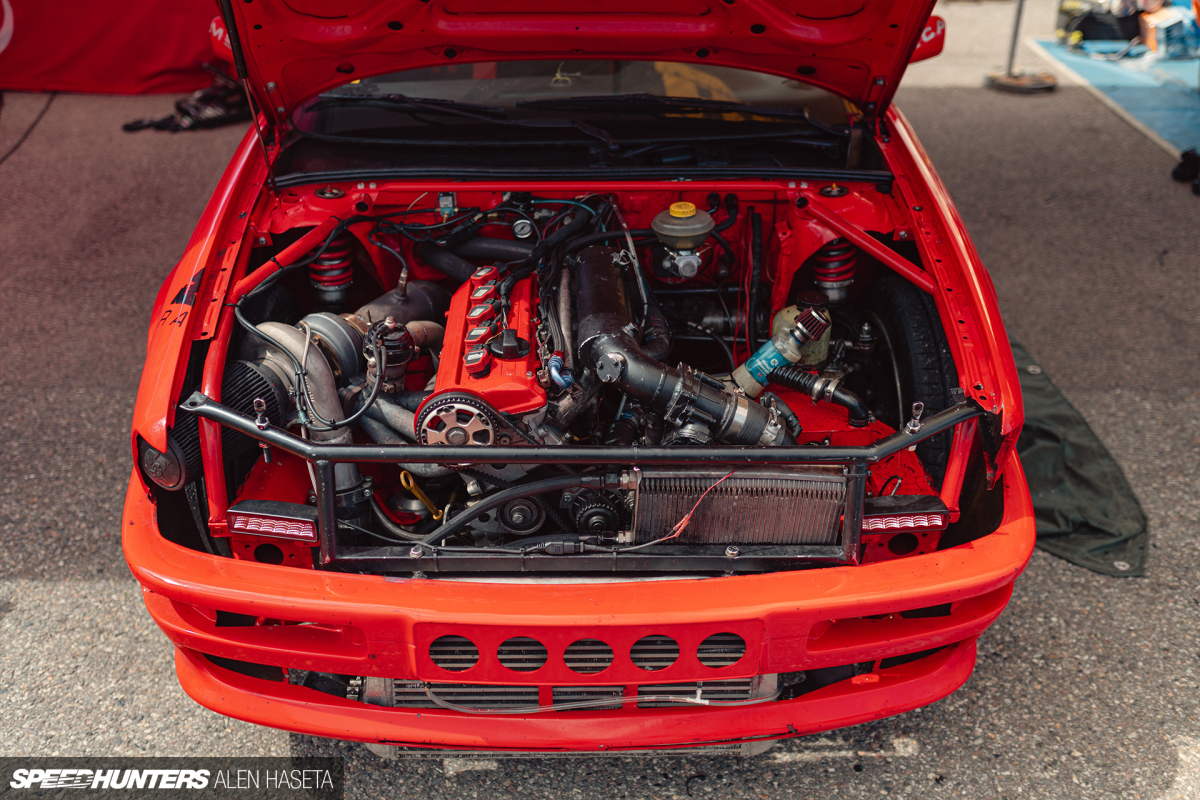 One of the team cars that instantly caught my attention in the pit was Anders Johansen's 1991 Audi S2 Quattro. The 2.5L 5-cylinder engine delivers 900hp and 1073Nm at 2.7bar boost thanks in part to a jumbo BorgWarner S300SX-E 8776 turbo. As you'd expect, it's a fully-built motor with JE 81.5mm forged pistons and RFS/Pluto Performance Special rods among many other things.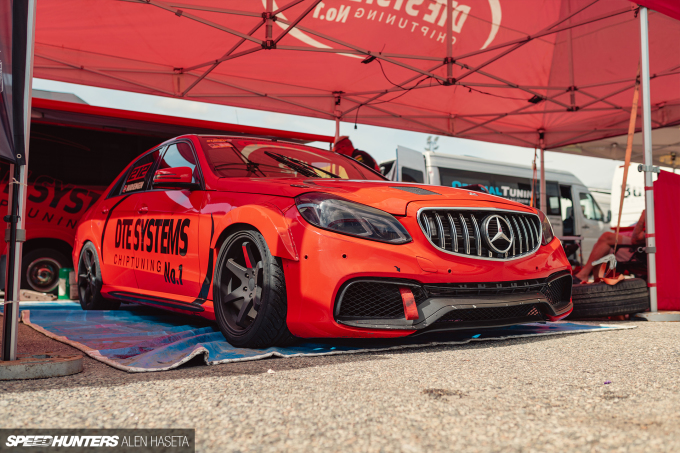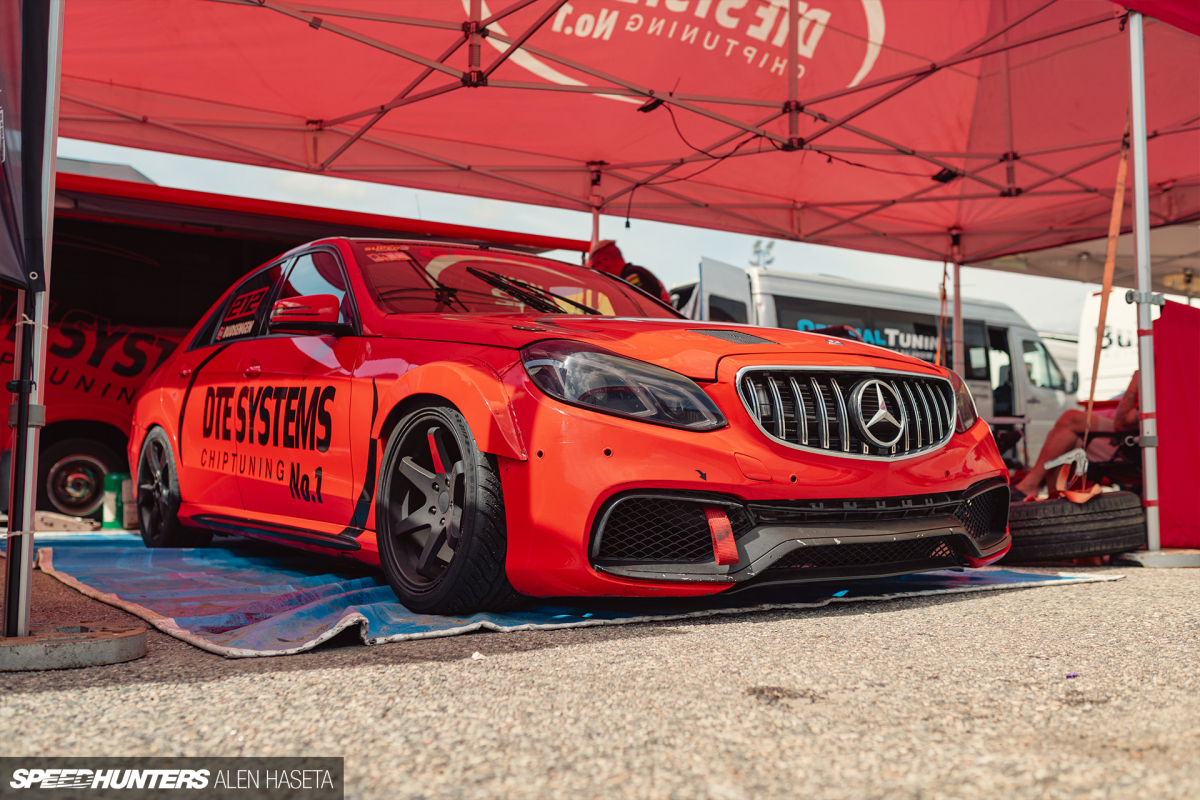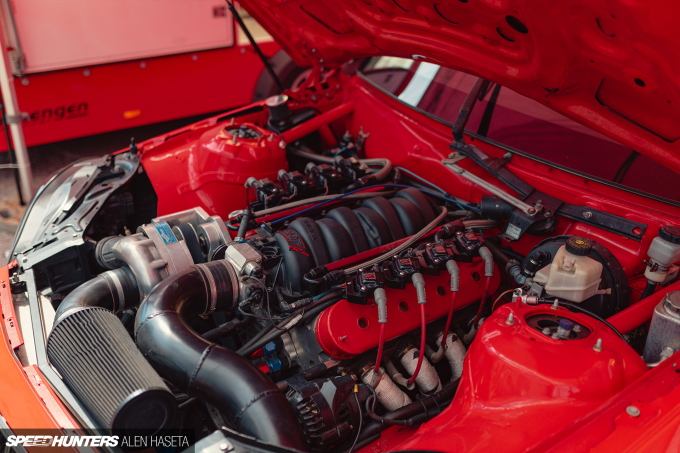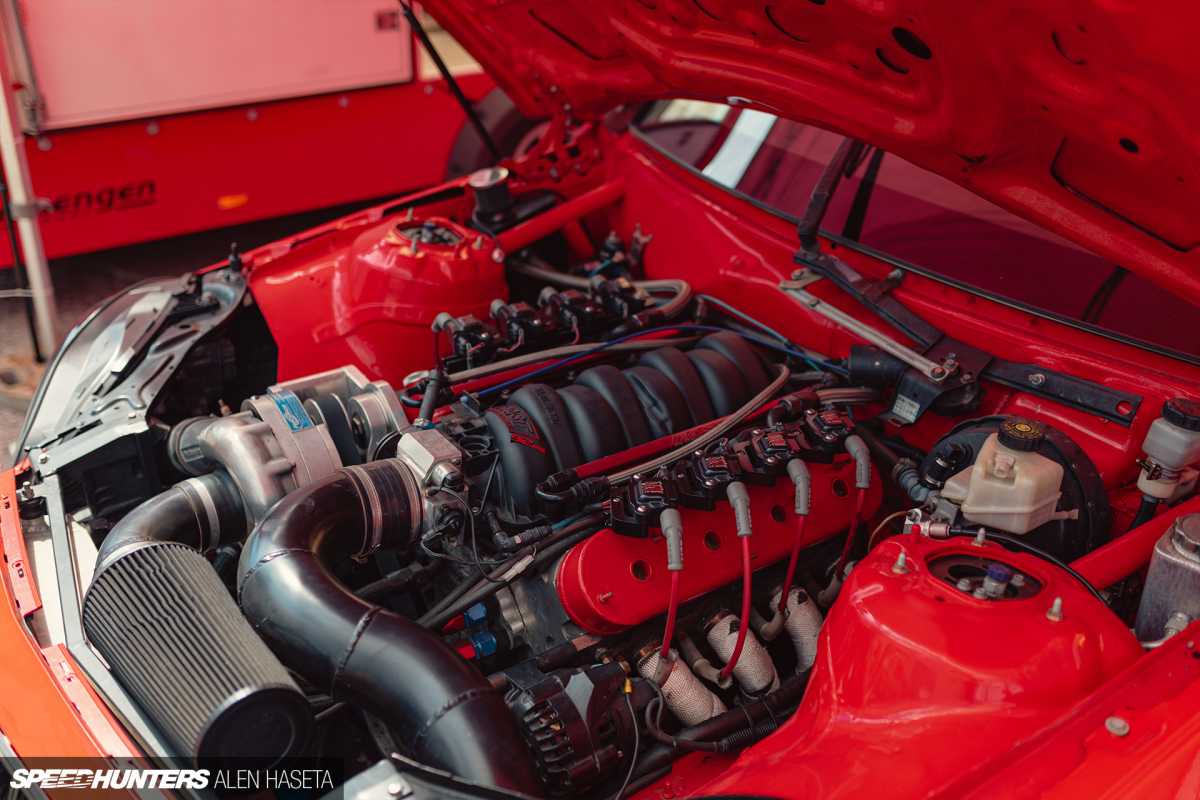 Another Buldre Racing Team build that stood out to me was Steffen Rudsengen's supercharged Mercedes E-Class, complete with a 650whp LS V8 swap. I wasn't expecting this at all, but it's Gatebil, so I probably should have.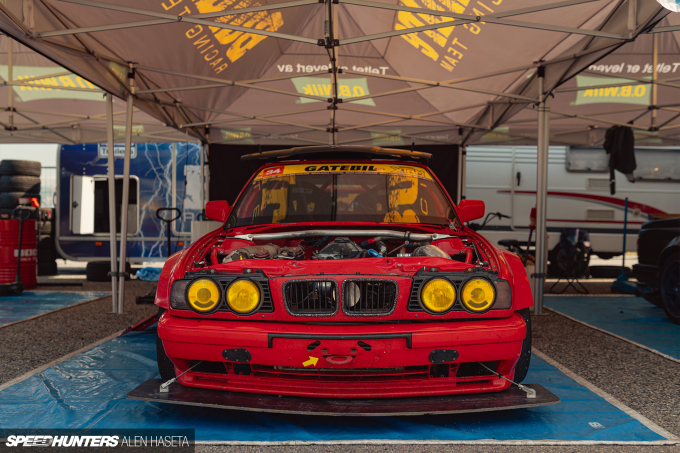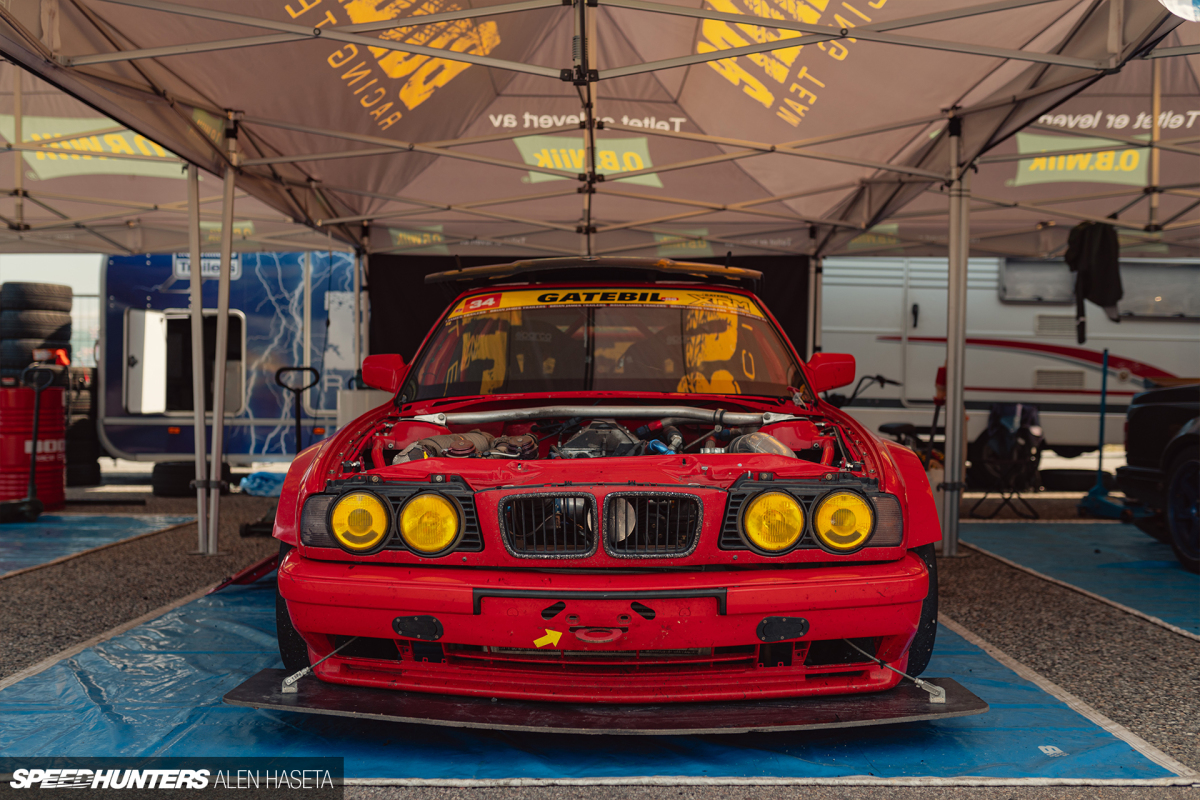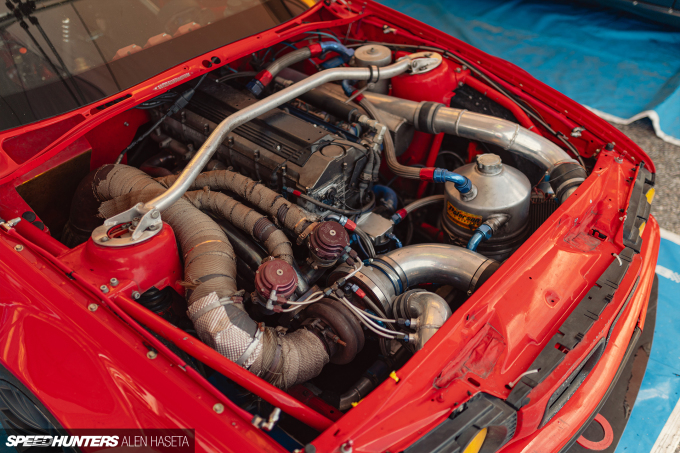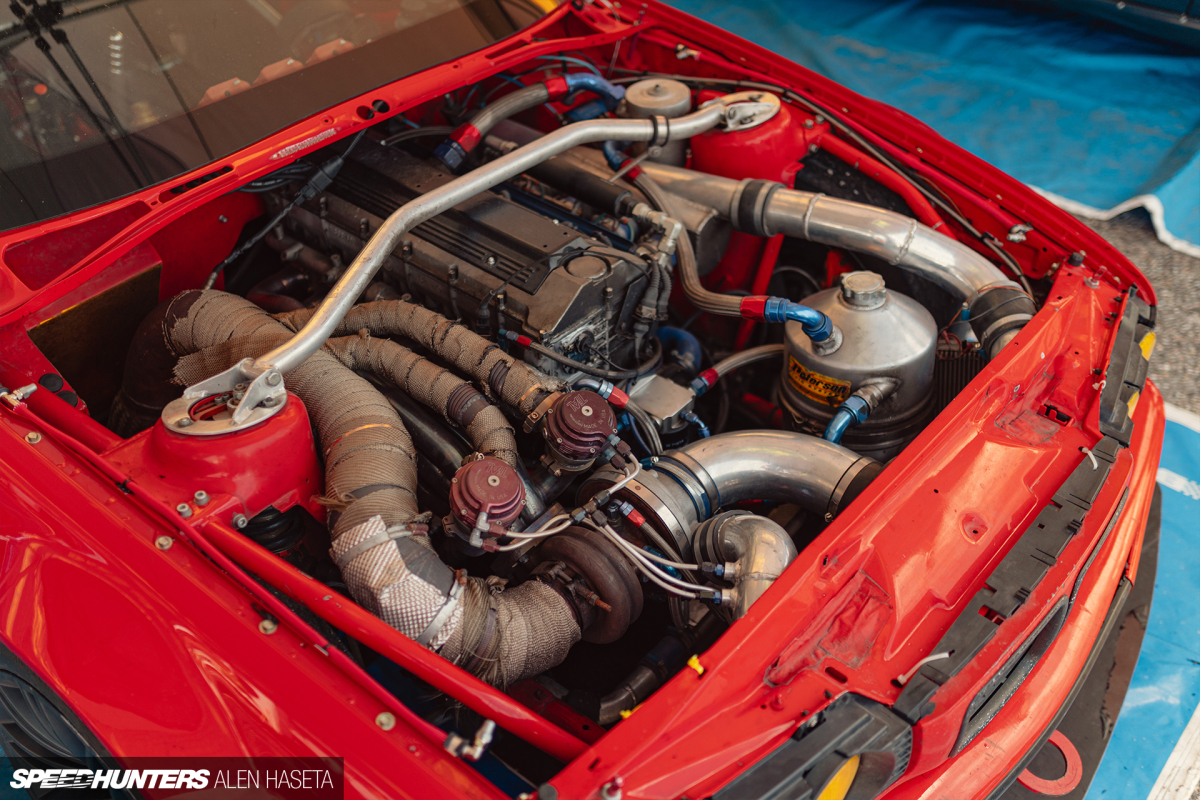 Here's a blast from the past, an E34 BMW that was first featured on Speedhunters nearly a decade ago! The current owner, Jarko Andersson, competes in Gatebil's Xtreme time attack series, and with 957hp under his right foot you can bet he's fast. It's always nice to see past feature car still going strong after many years, and in this case, further evolved too.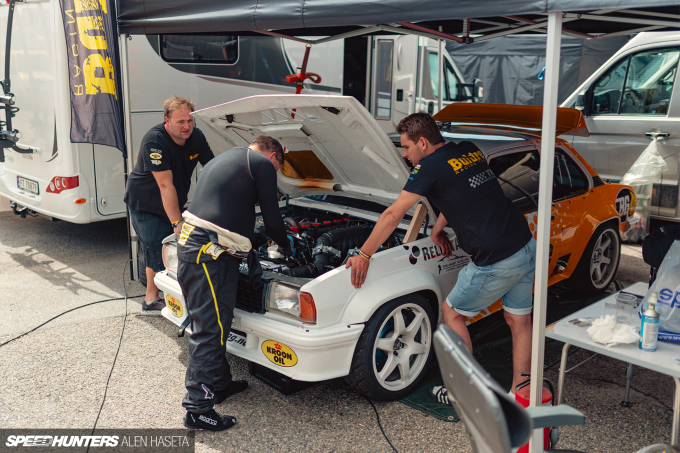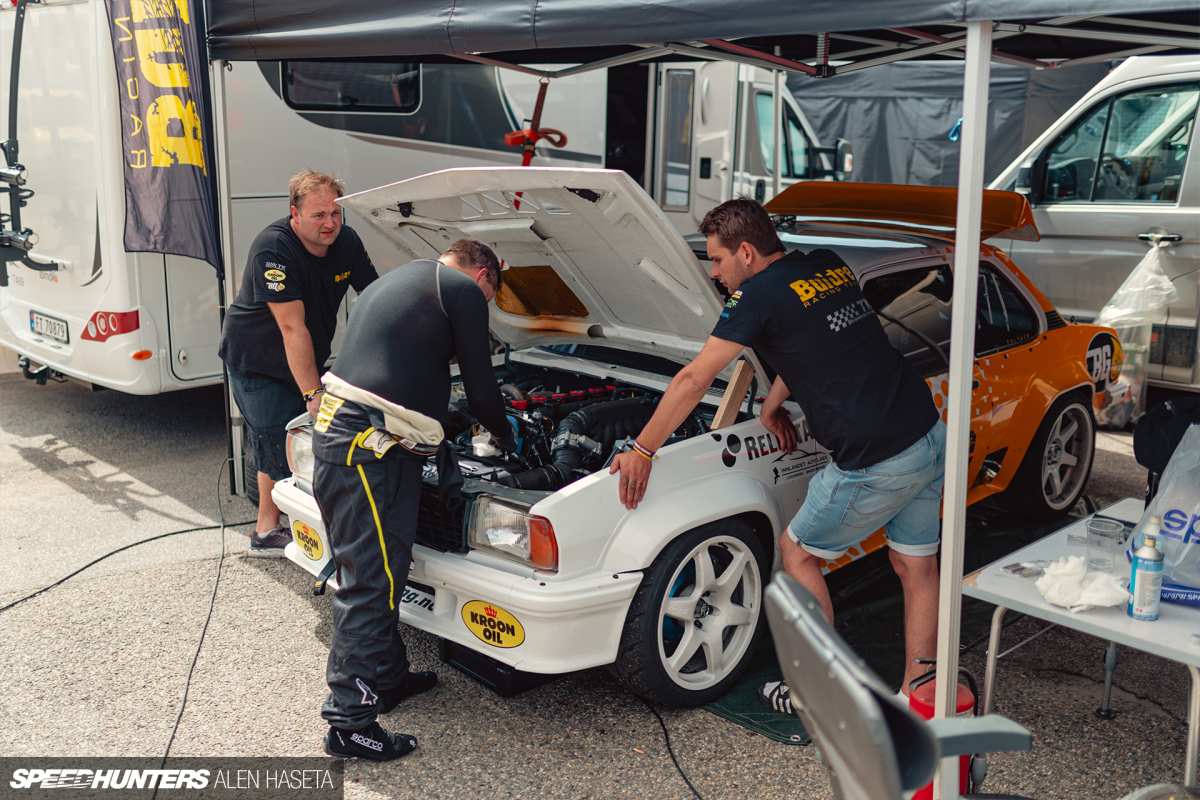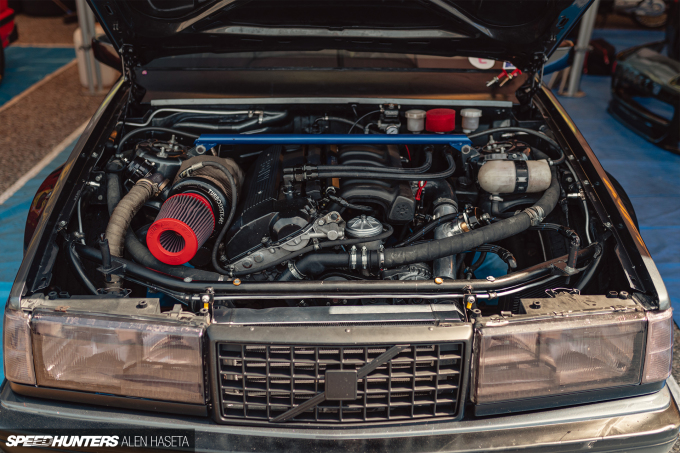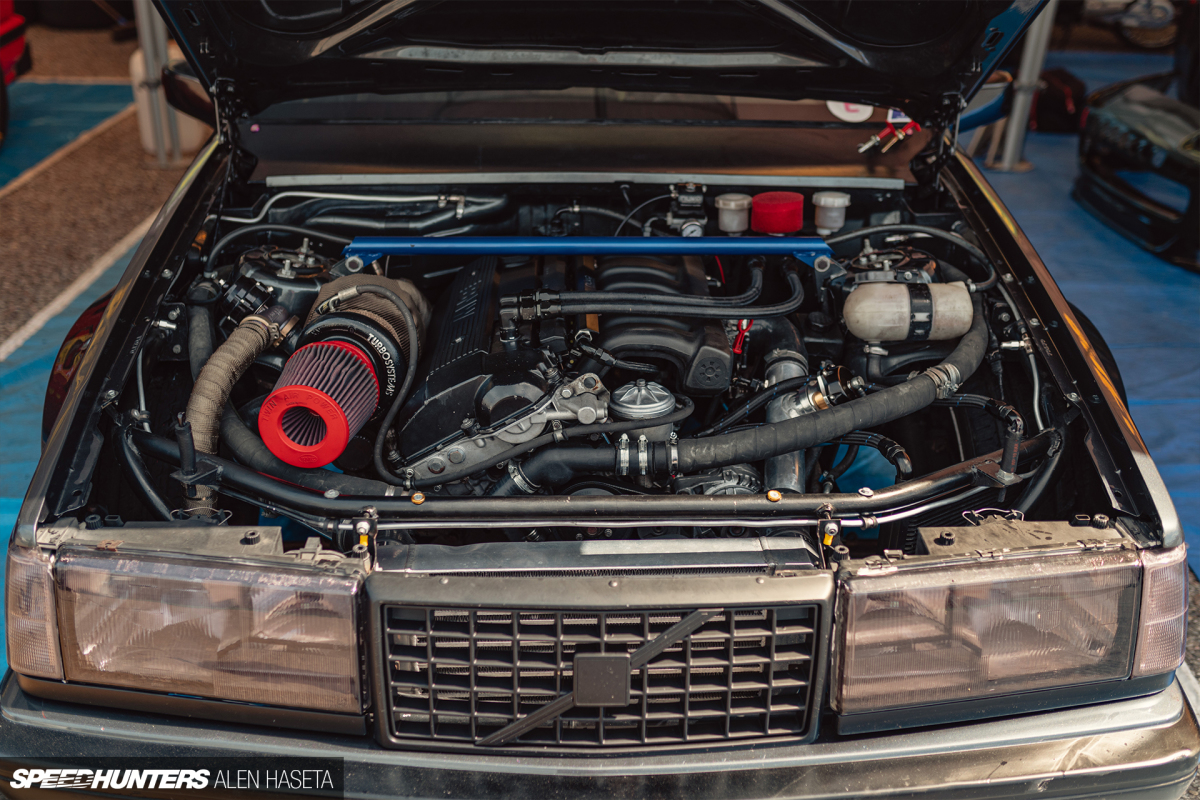 Buldre really are masters of engine swaps with huge turbos being a common theme.
Engine Bay Paradise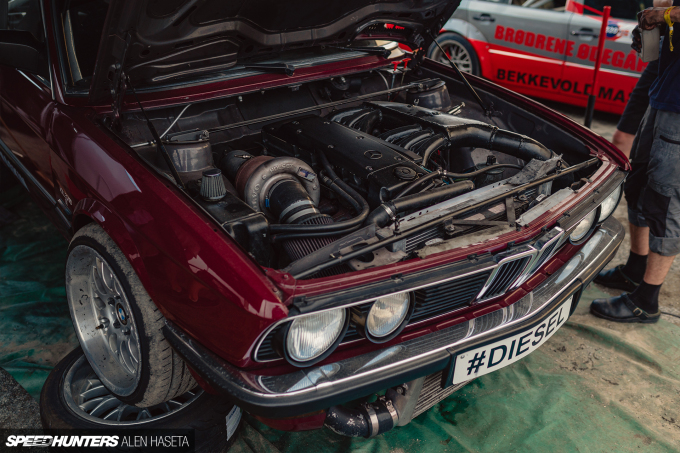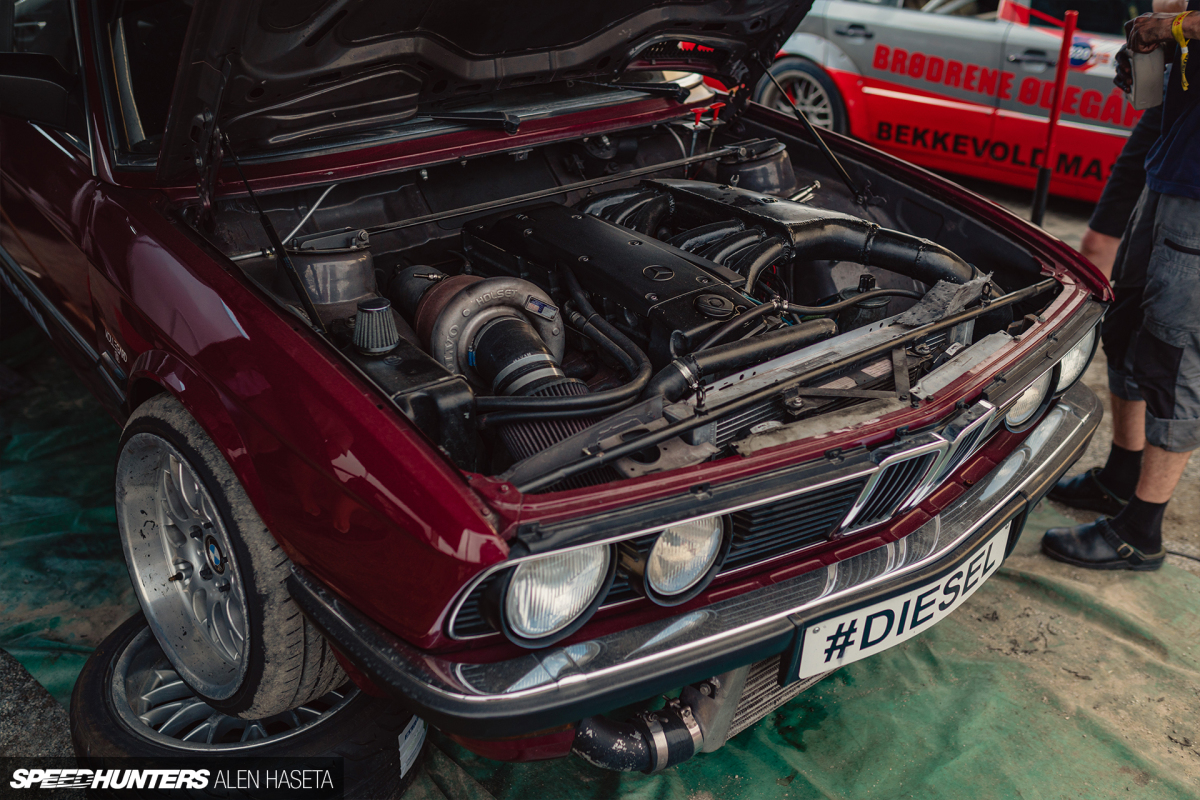 Engine swaps are fascinating to me, and I spent a good portion of my time in the Gatebil Rudskogen paddock soaking up as much as I was able to. Truth be told, I could've easily skipped the on track action, but the driving here is too insane to be missed. Gatebil problems…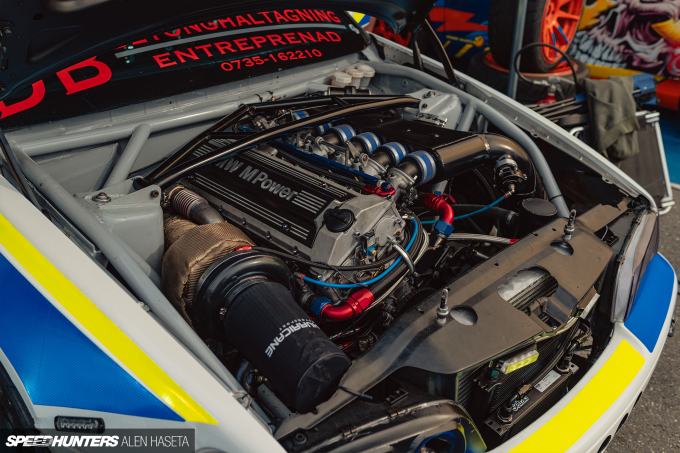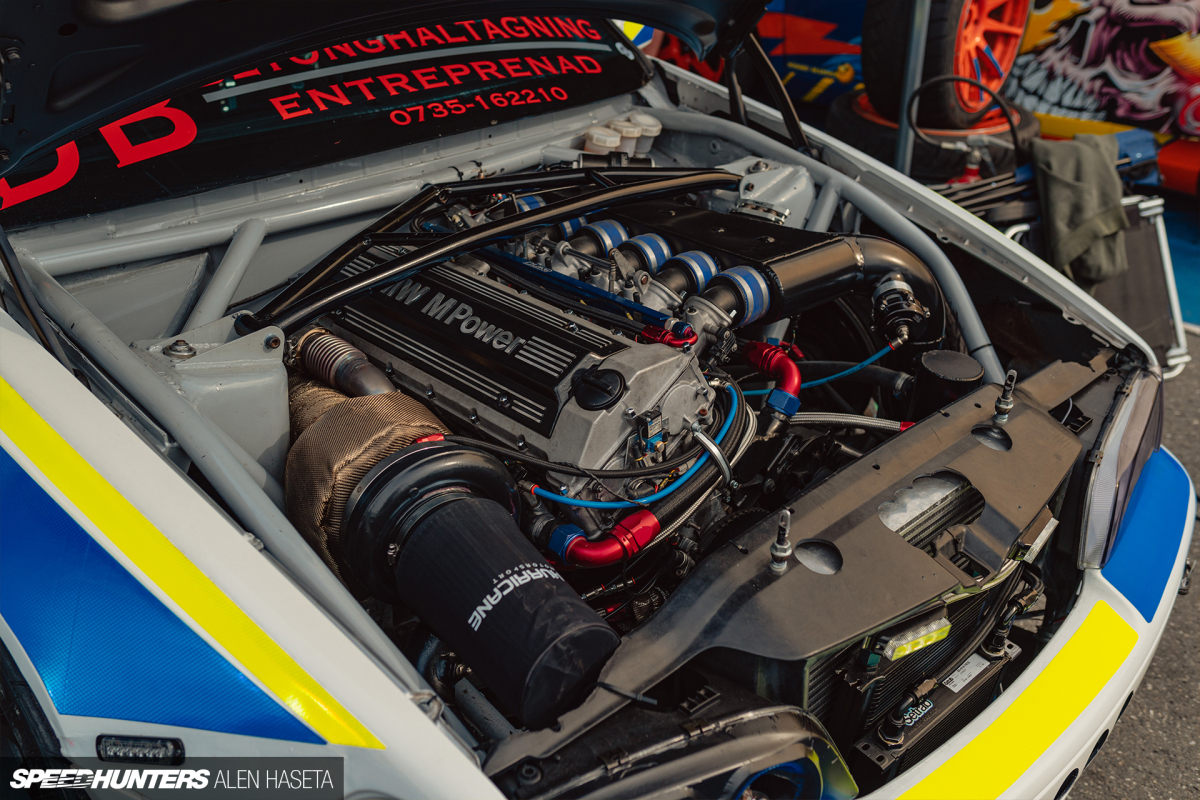 With so many hoods raised and engines on show in the paddock, it's very easy to become overwhelmed, but taking your time exposes you to some truly cool stuff. Like this Volvo S70 with a turbocharged 6-cylinder 3.8L BMW S38B38, reputedly good for 908whp on 1.8bar of boost.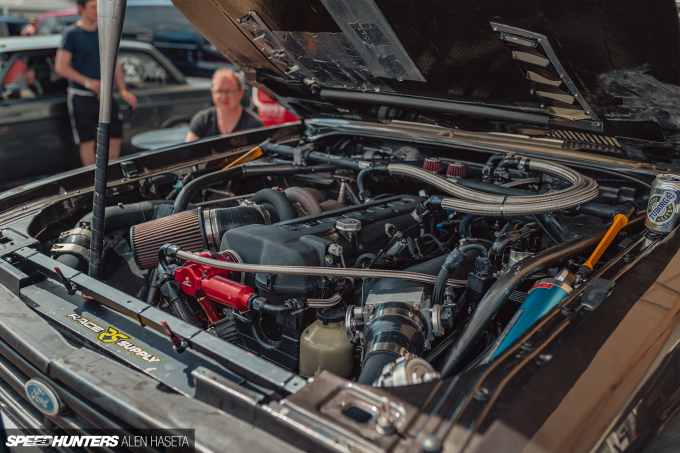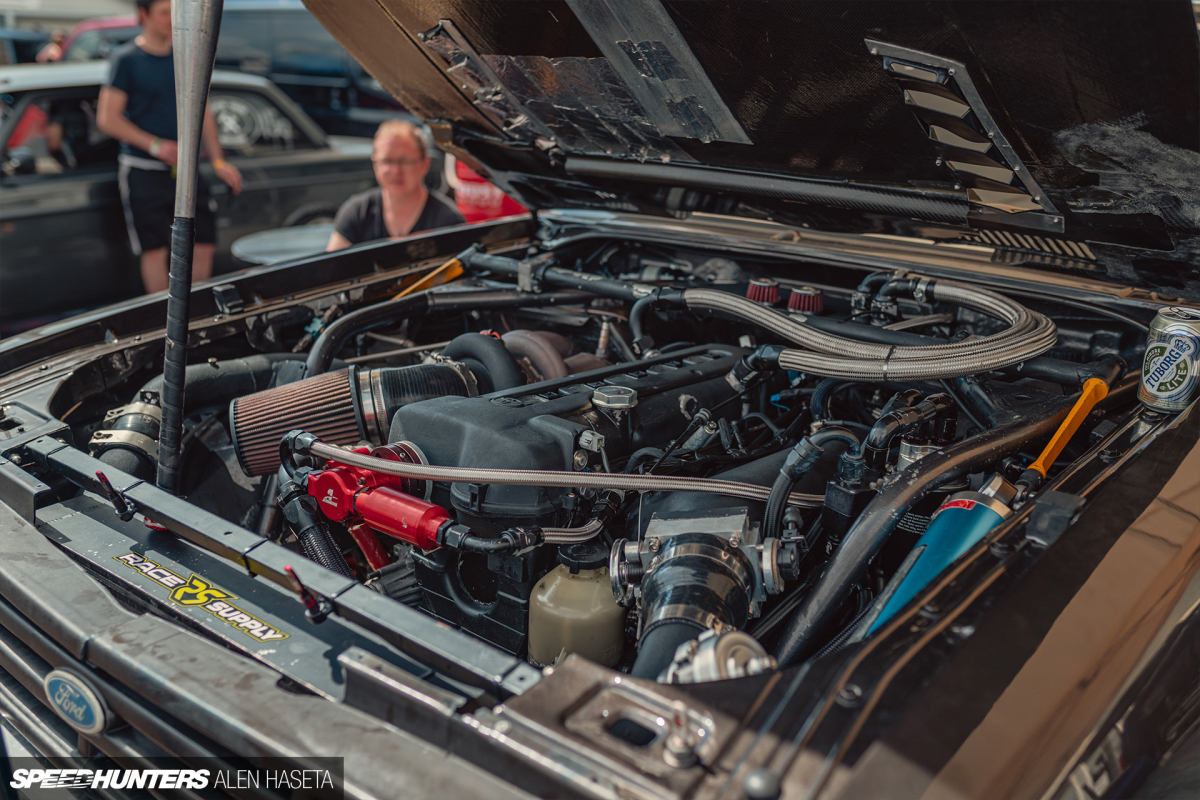 I was surprised to see this 1983 Ford Granada rocking a 920whp 3.0L 2JZ-GTE VVTi engine.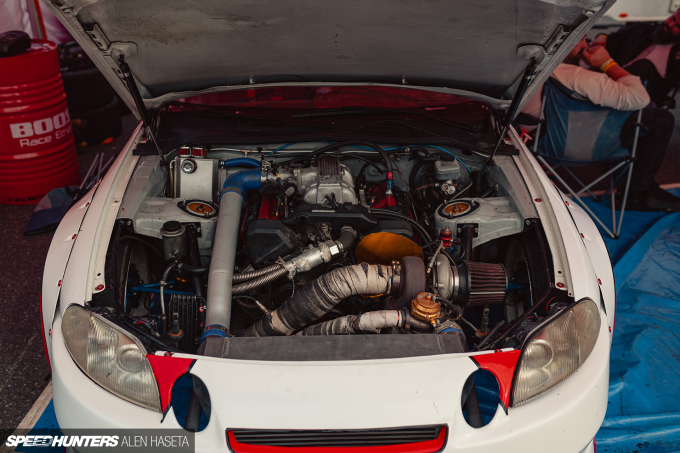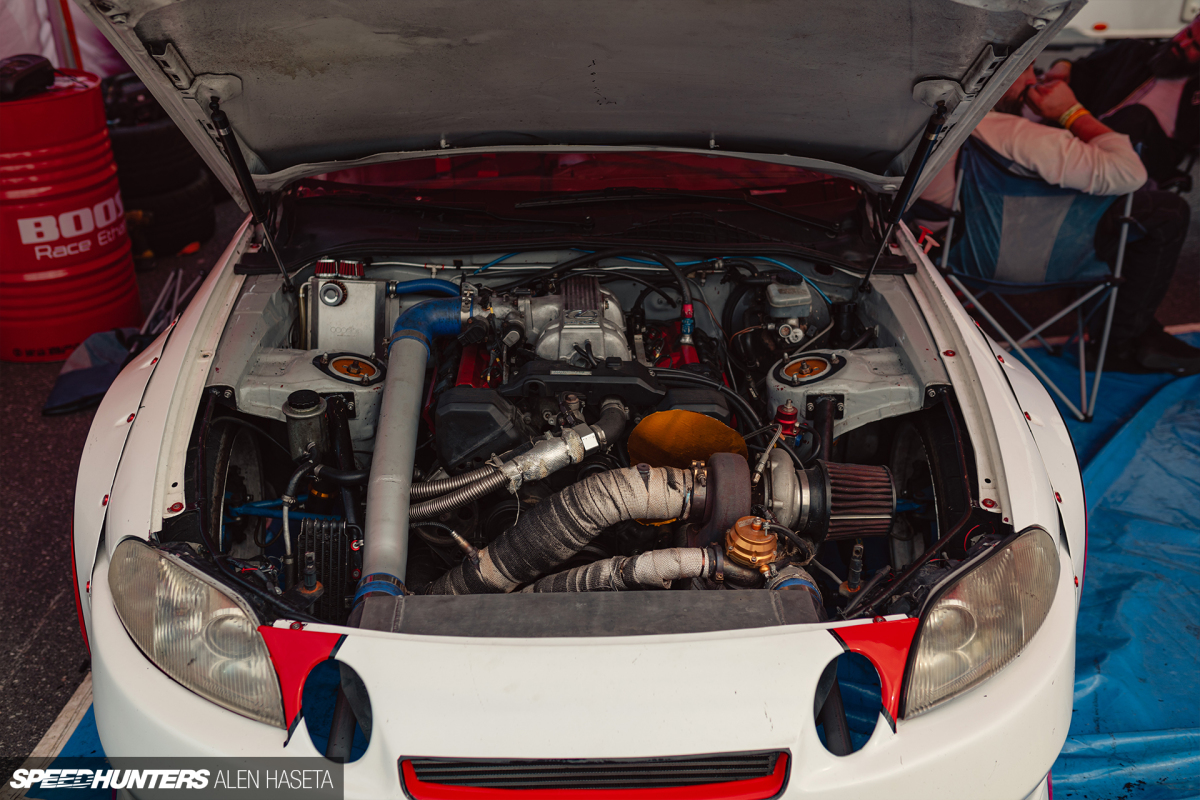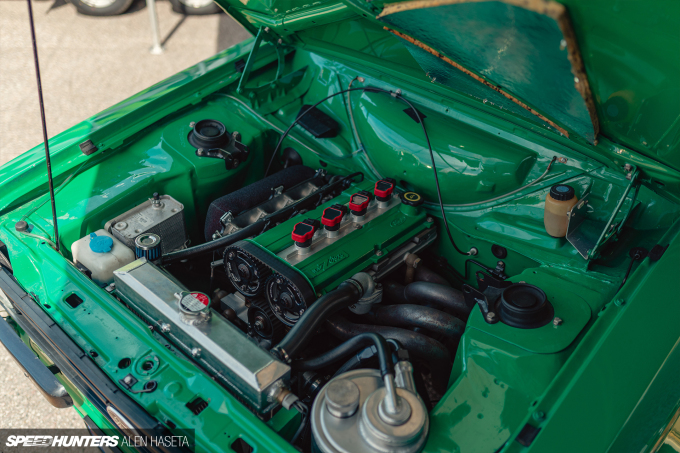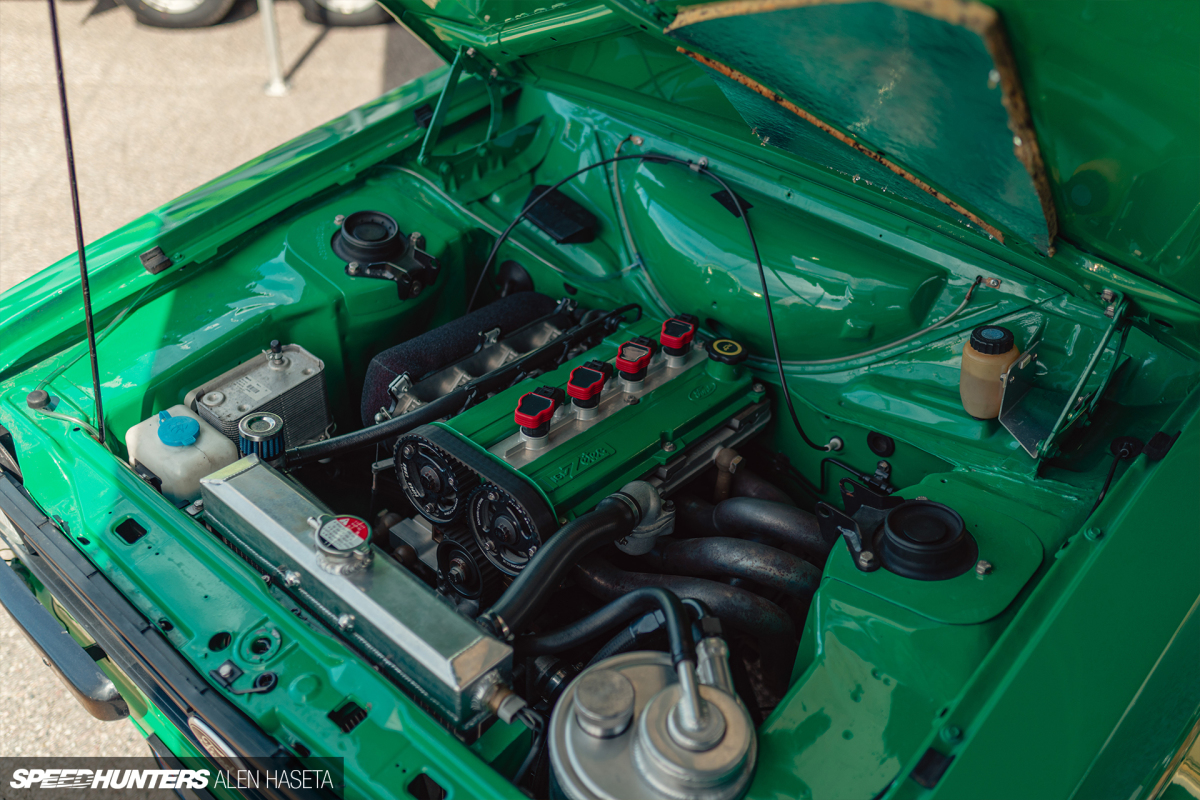 Sometimes though, you just can't beat builds that keep things in the family.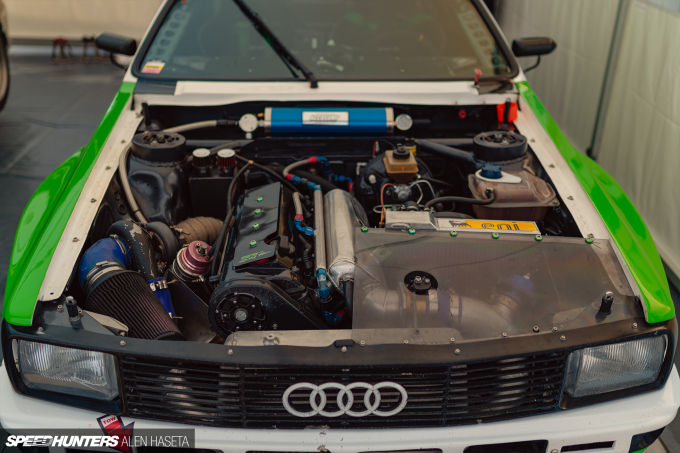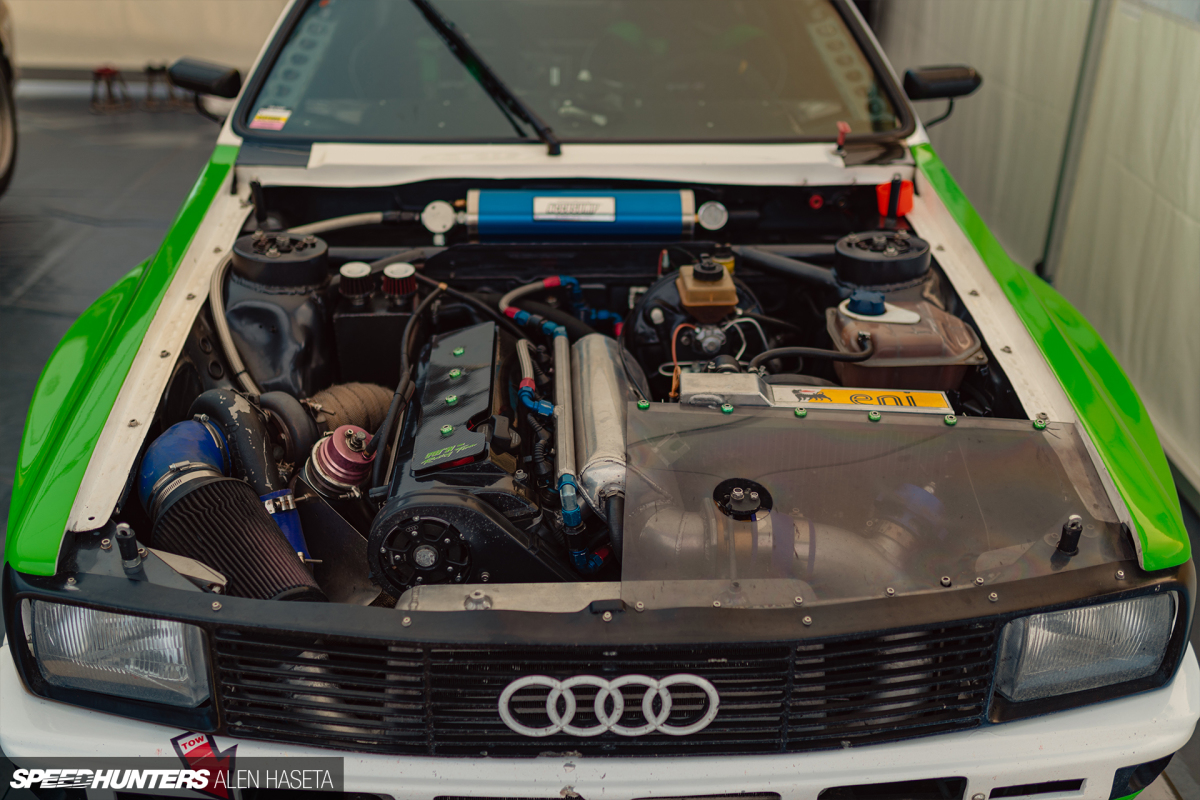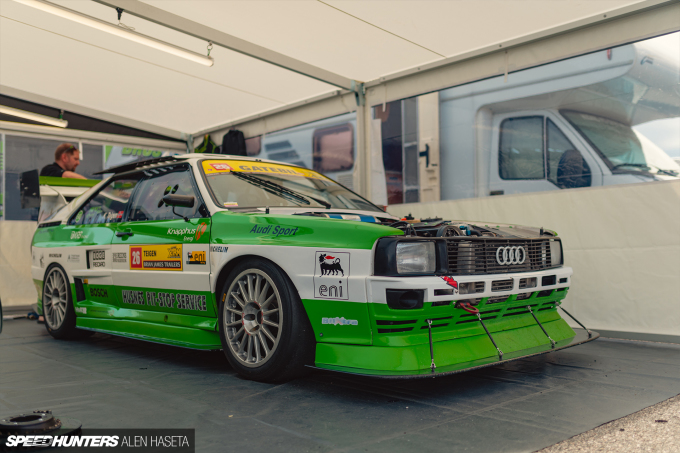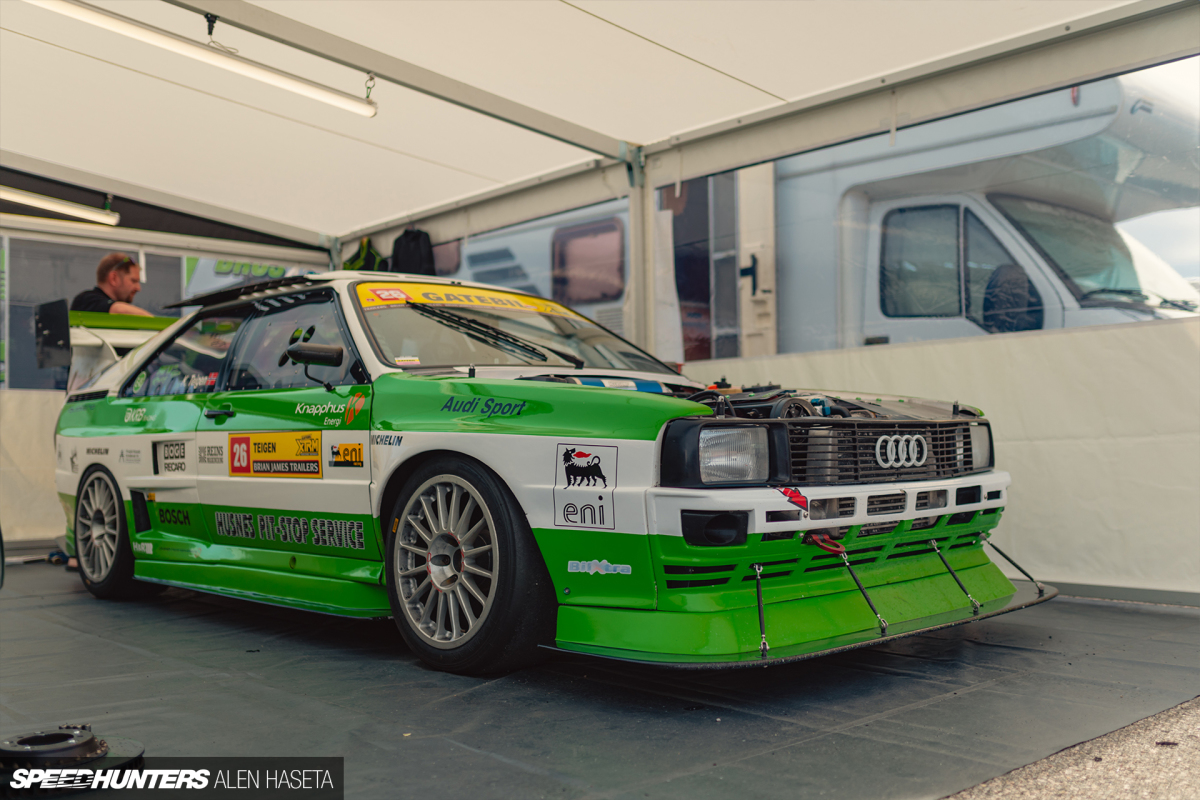 Take this Audi Quattro for example. Personally, I couldn't imagine seeing anything other than an Audi 5-cylinder engine in the bay, and this one packs a 2.5L 20V turbo mill with 650hp that sounded menacing on track.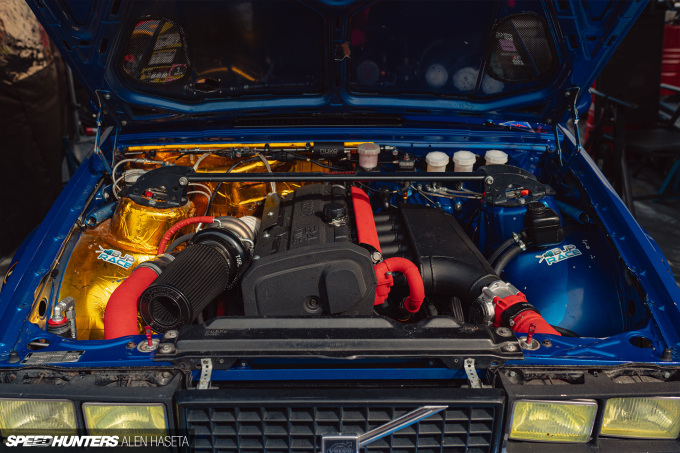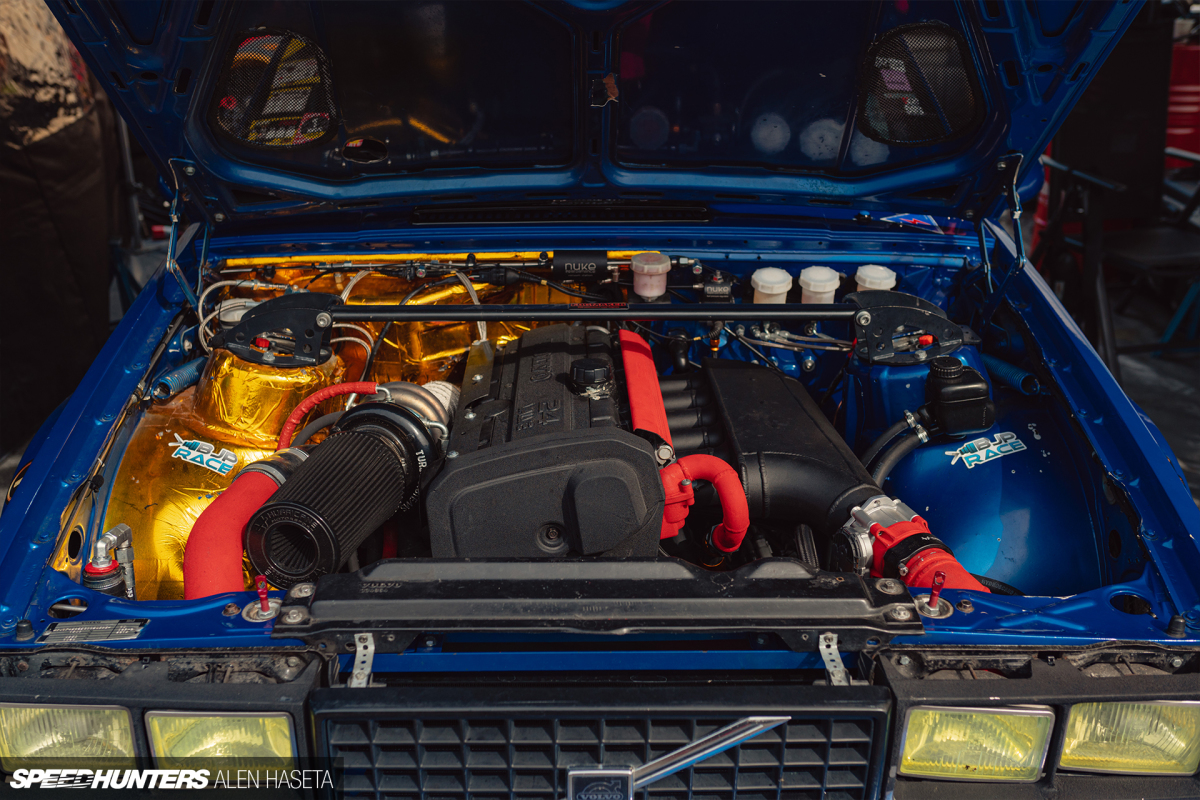 Kevin Brunberg's 1986 Volvo 745 drift wagon runs a fully-built 2.8L T6 motor that puts out 750whp and 950Nm. These cars were never meant to go fast, so to see his turbo brick tearing up the track was something special.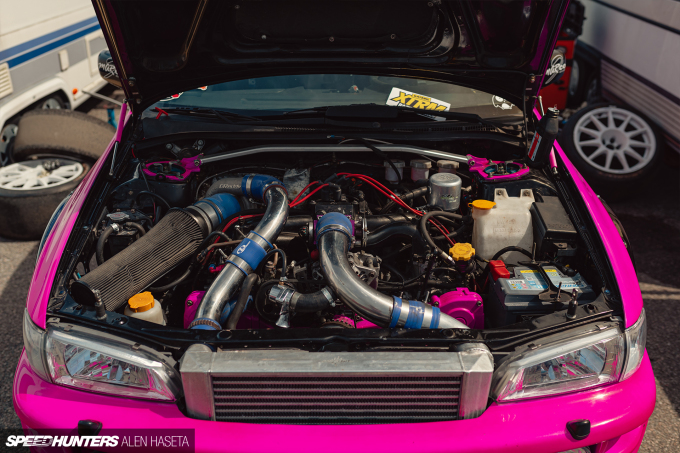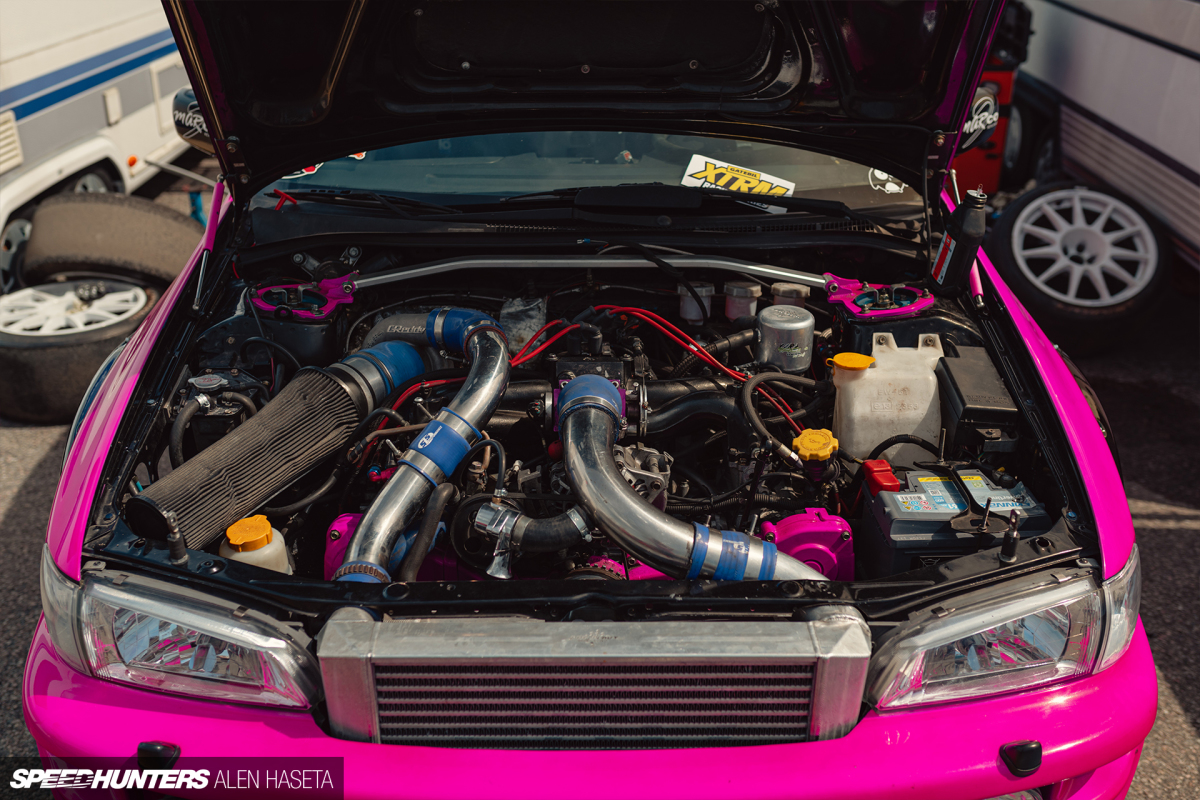 I often feel like Subarus don't get the love they deserve, but there was a lot to love about this track-focused build.
Carbon Delights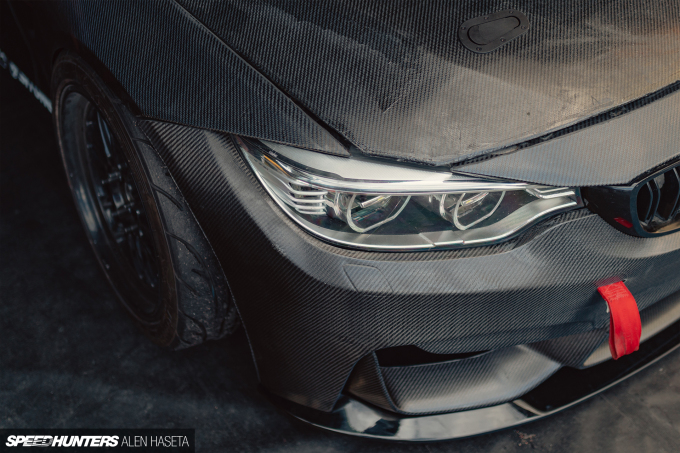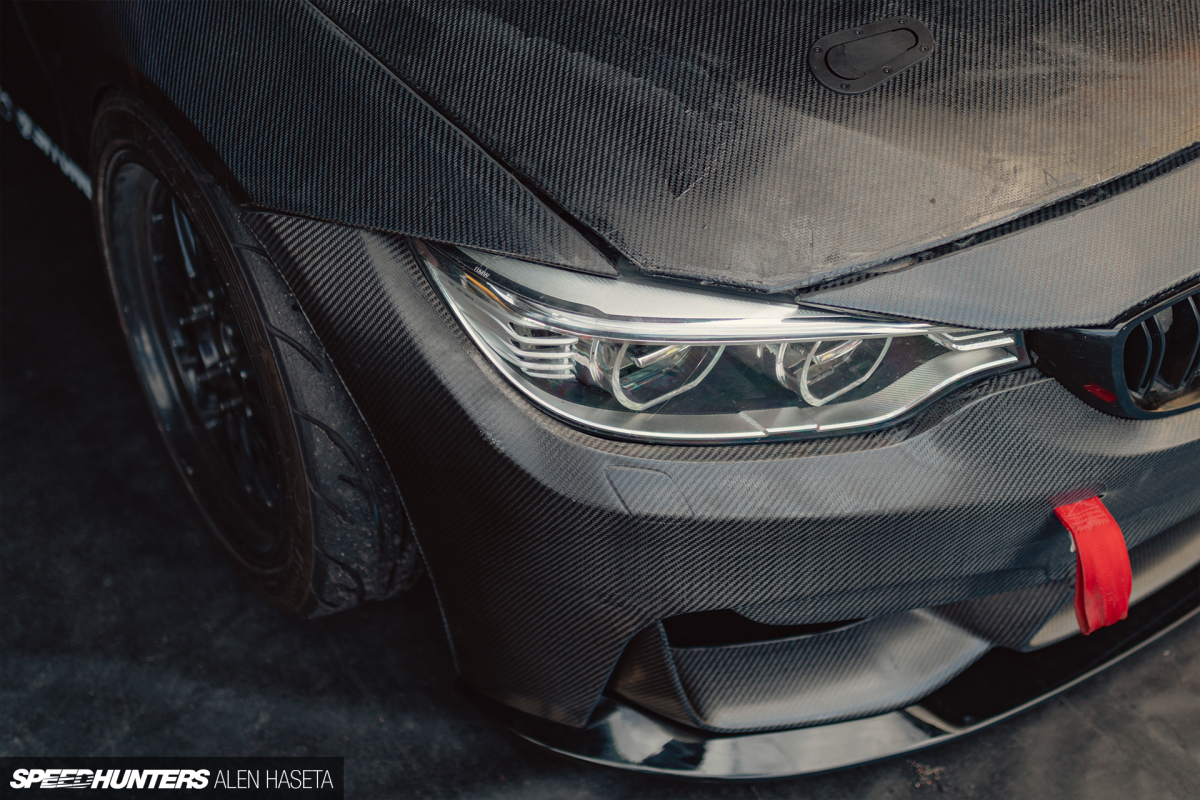 This post is all about engine bays, but I can't not mention some of the standout exterior modifications I came across in the Gatebil Rudskogen paddock.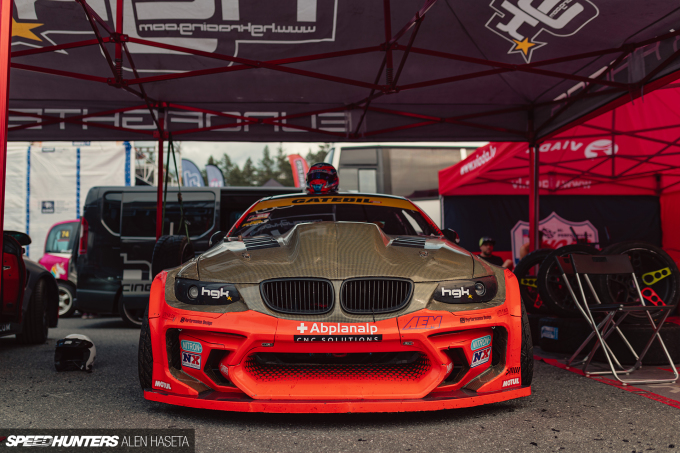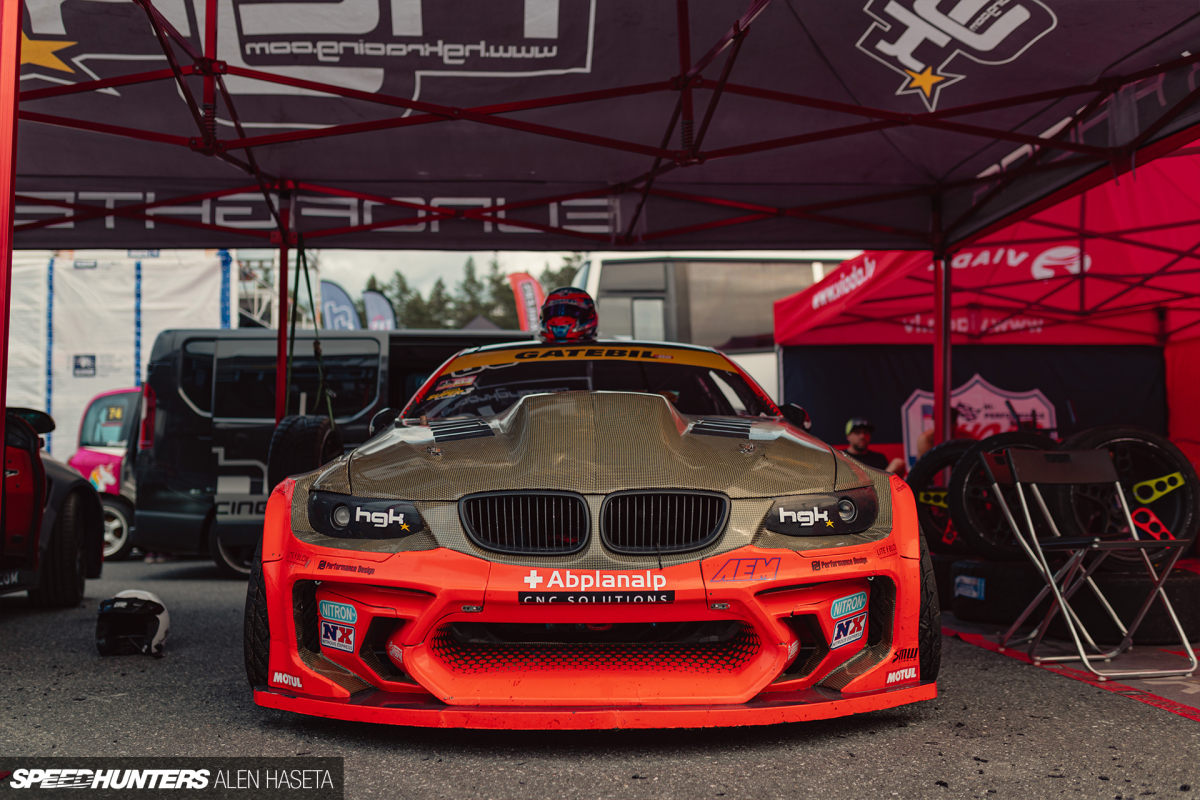 The guys at HGK have produced one of the most aggressive body kits for the BMW E92, and the best part is, it's made out of Kevlar.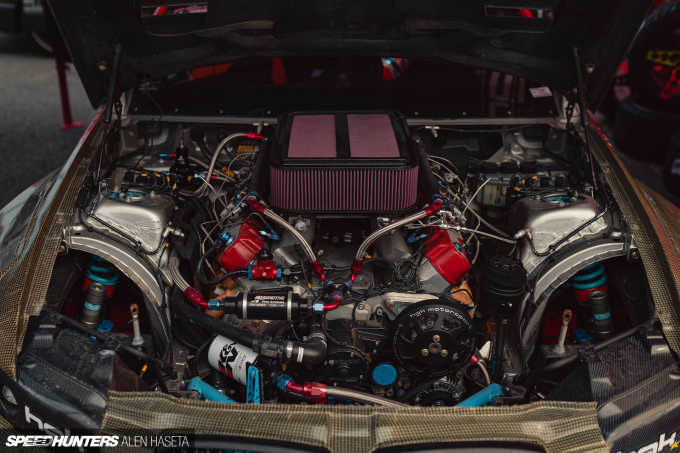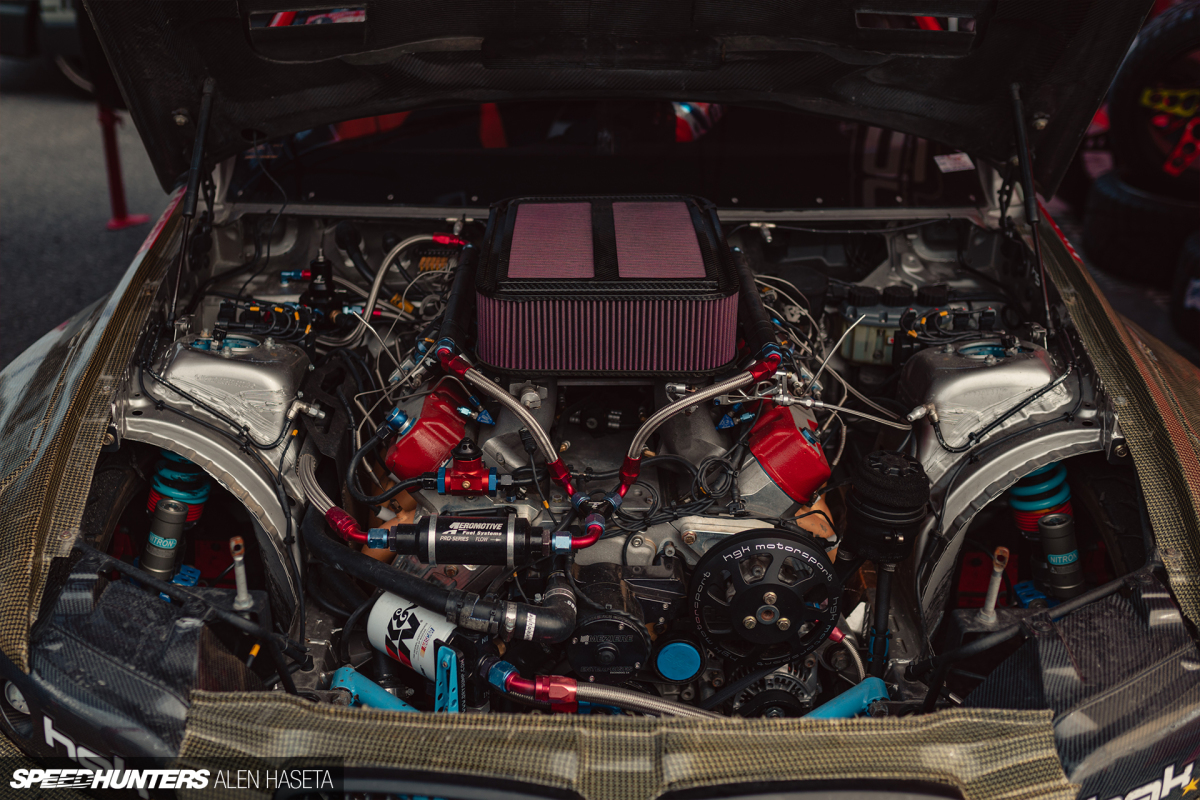 Although the BMW's exterior was what first caught me eye, just check out the engine bay! The high-compression naturally aspirated 7.6L LS V8 spits out 750hp all day long, with another 170hp available when the nitrous oxide flows.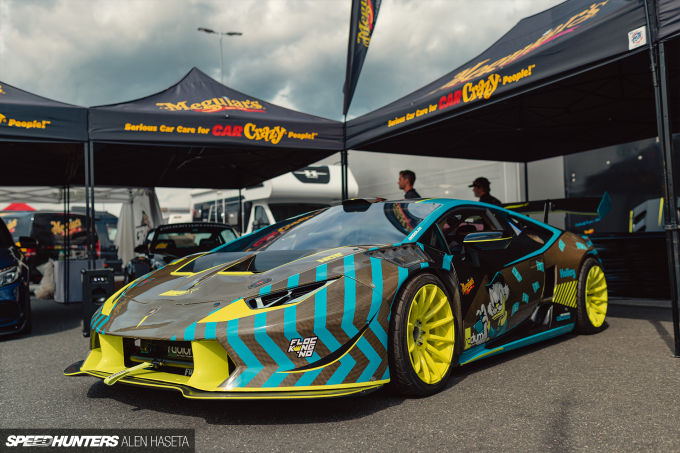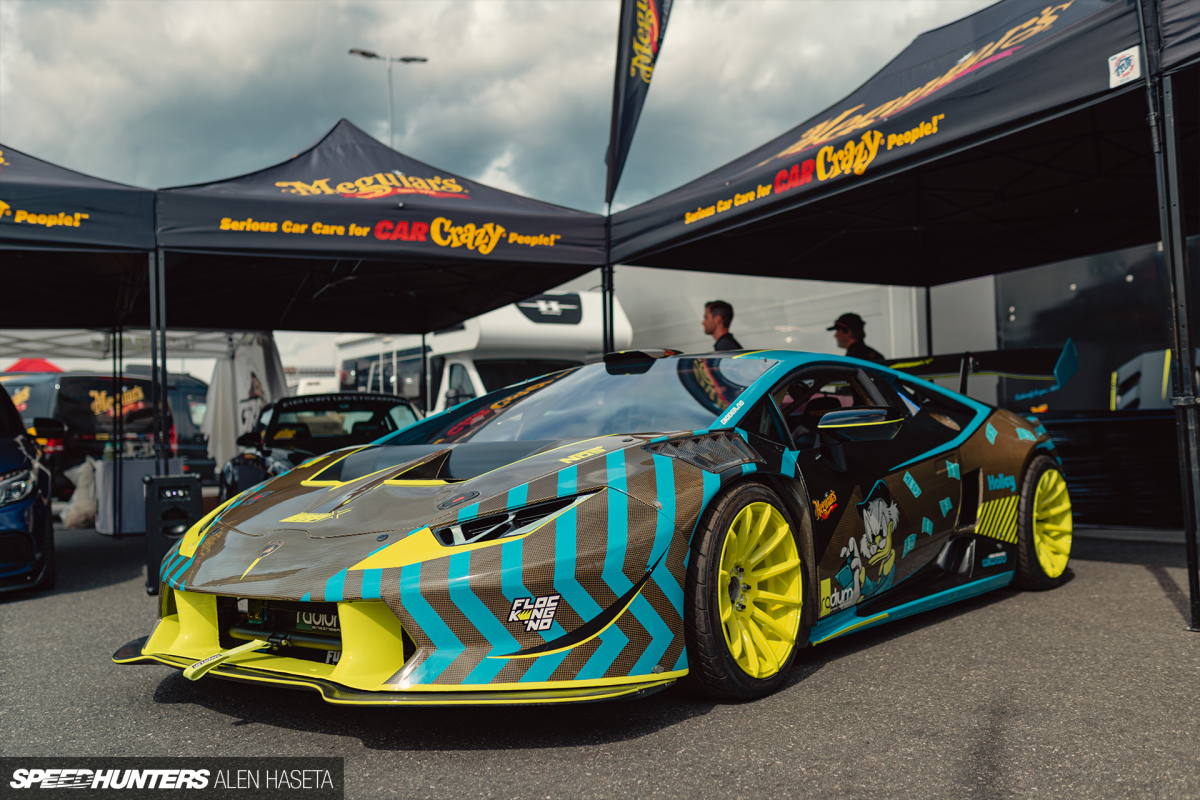 Here's something as bonkers as it sounds – a drift-spec Lamborghini Huracán Super Trofeo with a carbon-Kevlar bodykit and featuring a NASCAR-spec Dodge V8.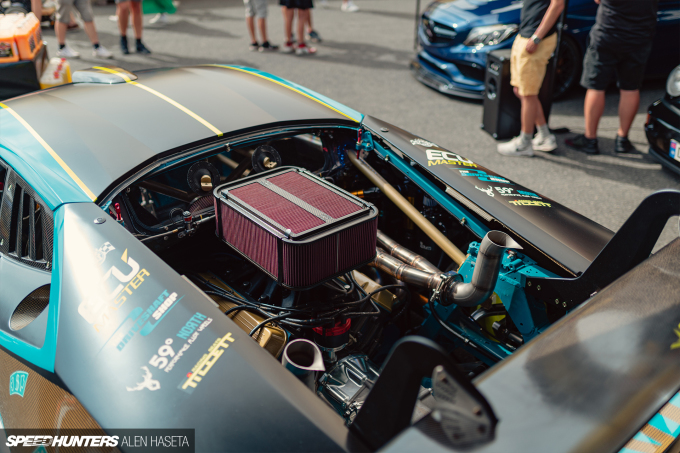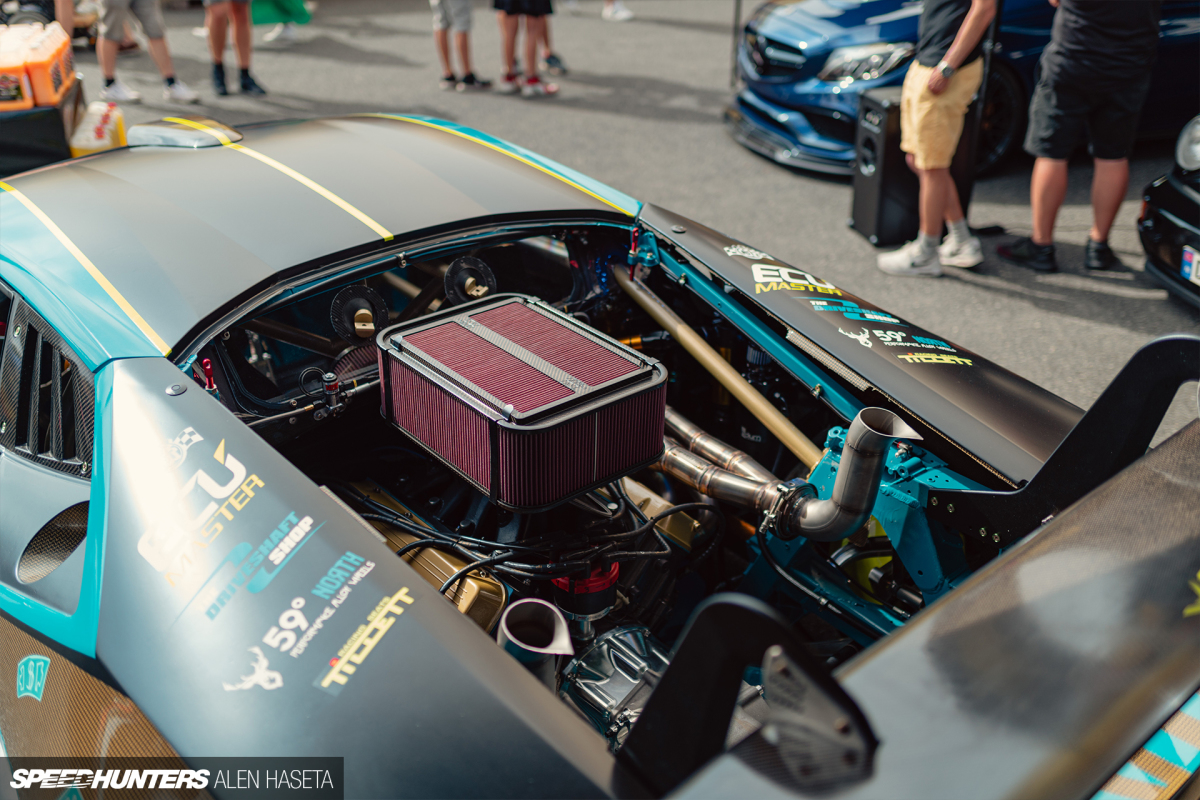 You'd think that extensive work would be required to fit this engine, but the car's owner, Joakim Johnsen, told me that no chassis modifications were needed, just a set of custom engine mounts. This insane drift monster produces 850hp and can rev out to 10,500rpm, and if Joakim needs additional power he too can flick the nitrous switch for some extra grunt – 300hp in this case. Testing and fine tuning should be completed this winter, in which case Joakim will hopefully have the Lambo on track next year. He's promised me a ride-along, so I'll definitely be taking up that offer and shooting a full feature too.
Gatebil, there really is nothing else like it!
Alen Haseta
Instagram: hazetaa
Gallery