If the internet has taught me anything, it's that many singles in my area are looking for fun, and many GT-Rs appear to have 1,000bhp.
This stereotype hasn't appeared overnight. In fact, it's websites like this one which have allowed it to become the norm. Because whichever way you dress it up, that kind of horsepower will always be impressive – even if it's not entirely sustainable.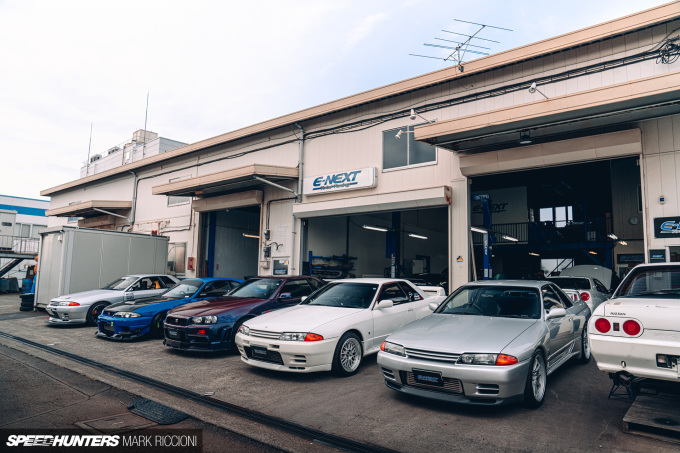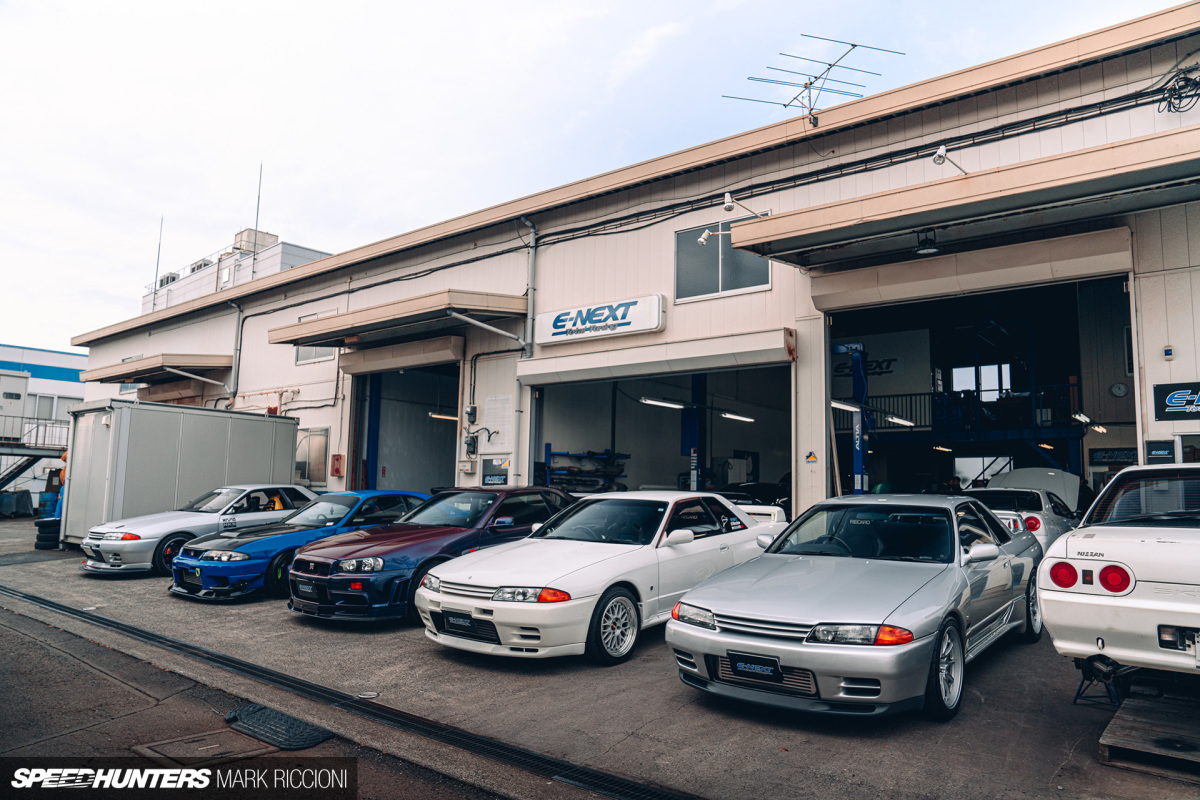 It's an infectious habit, one I've been struck down with for years now. Over the past decade, I've been lucky to run an R32, R33 and (currently) R34 GT-R, all of which have been heavily tuned. The most recent has undergone a full rebuild for 800+ horsepower, but we'll save that for another post…
As a platform, the Skyline GT-R responds brilliantly to tuning, so much so that you always end up chasing more – first 400bhp, then 500bhp and beyond. The limiting factor tends to be your bank account or patience, both of which rapidly decline during ownership.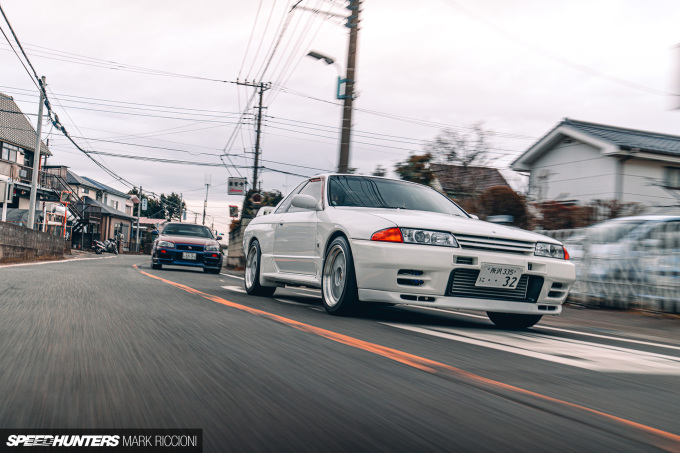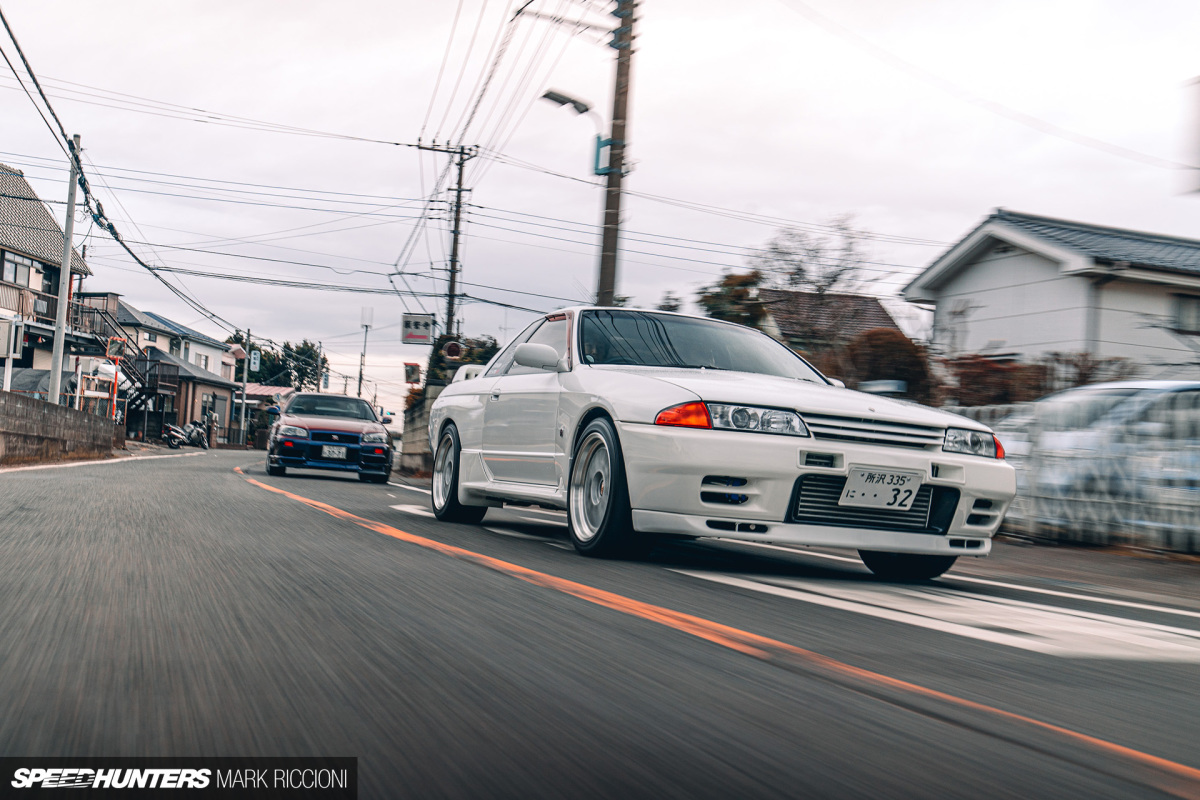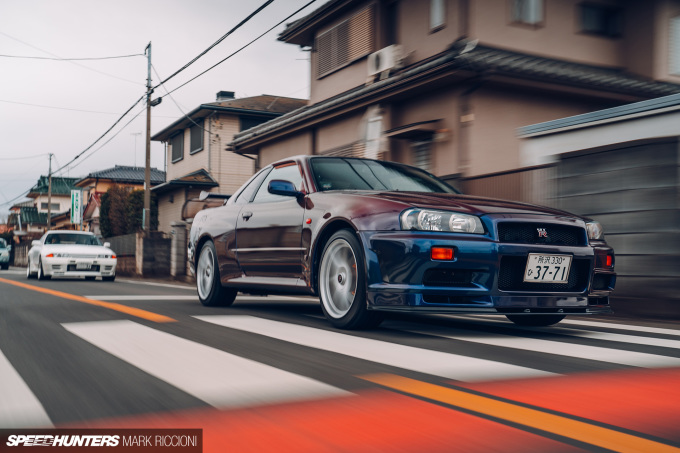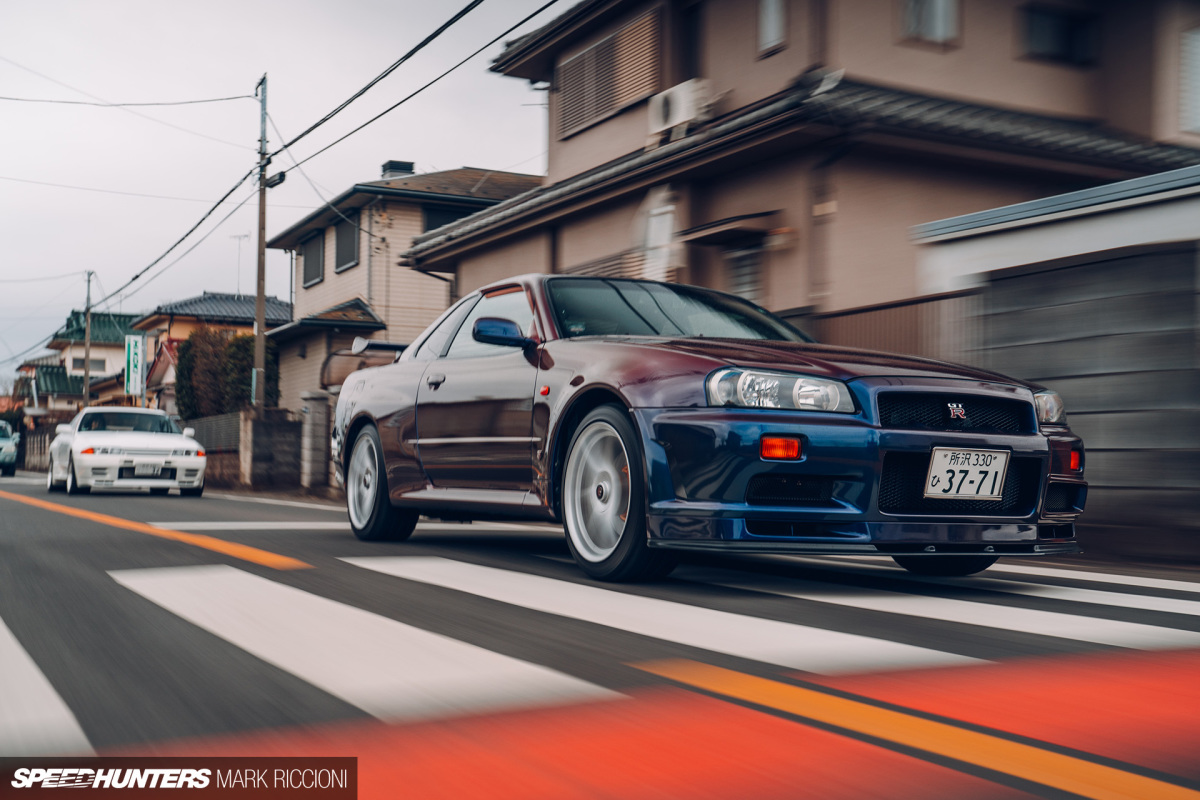 I've always said a GT-R is the world's worst sleeper. It's no longer the David in a world full of Goliaths; we've come to expect every example to run so much boost that seeing one stock is weirdly disappointing.
You'd be forgiven for thinking Japan was at the epicentre of all this, and throughout the '90s and '00s you'd be absolutely right. But these days the bulk of big-power GT-Rs come from 'Merica and Australia. Partly through legislation, and partly through territories simply getting the latest models in their showrooms. Yup, the rest of the world has finally caught up – and overtaken – the Japanese.
But here's the thing. While the rest of the world has been getting drunk on GT-R tuning, the Japanese have been busy rekindling their love for 'em the only way they know how: With obsession, a meticulous eye for detail, and operating completely under the radar. Power is no longer bragging rights here; it's all about quality and authenticity.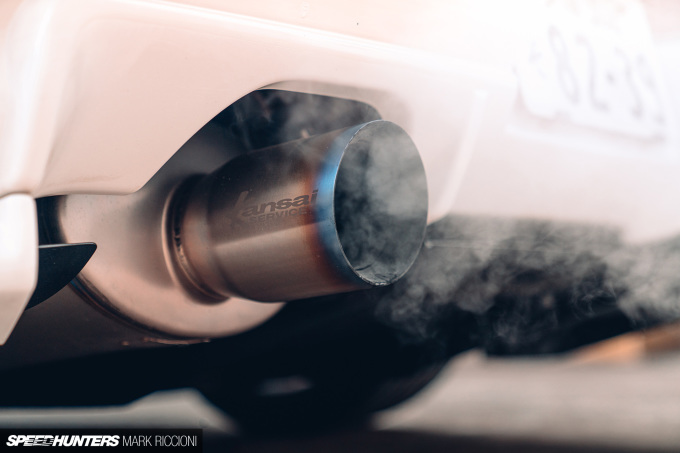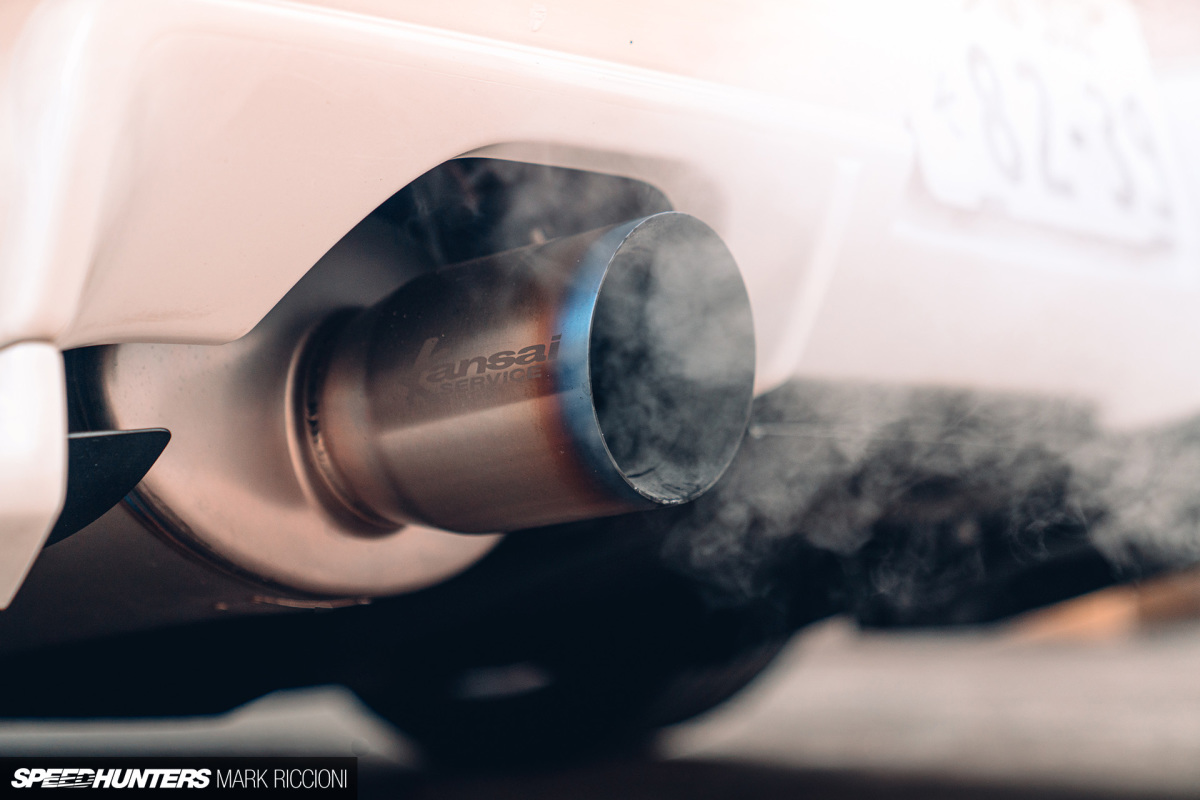 Now, for anyone visiting Japan for the first time, there are several key things which stand out.
Firstly – and most obviously – the language barrier is very real. Symbols don't resemble anything in the Western alphabet, and it's not like you can simply say the word and hope it sounds similar. Although I did later learn from Dino that by adding 'ou' (like you minus the y) actually works perfectly. Speedhunters? 'Mmm, sorry, I don't understand'. Speed-ou Hunter? 'Ahh! Speedhunters!'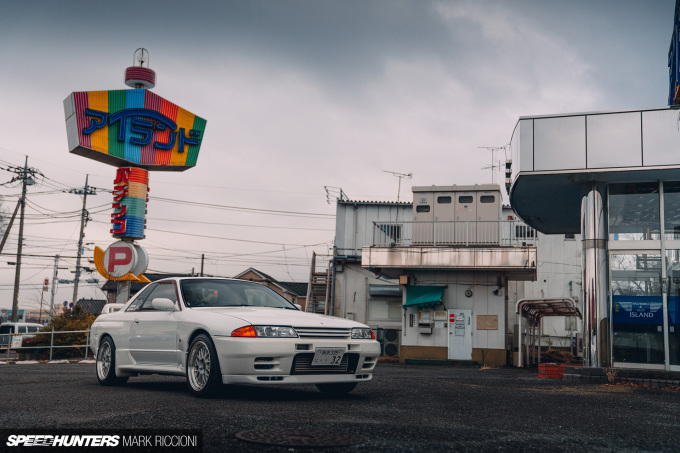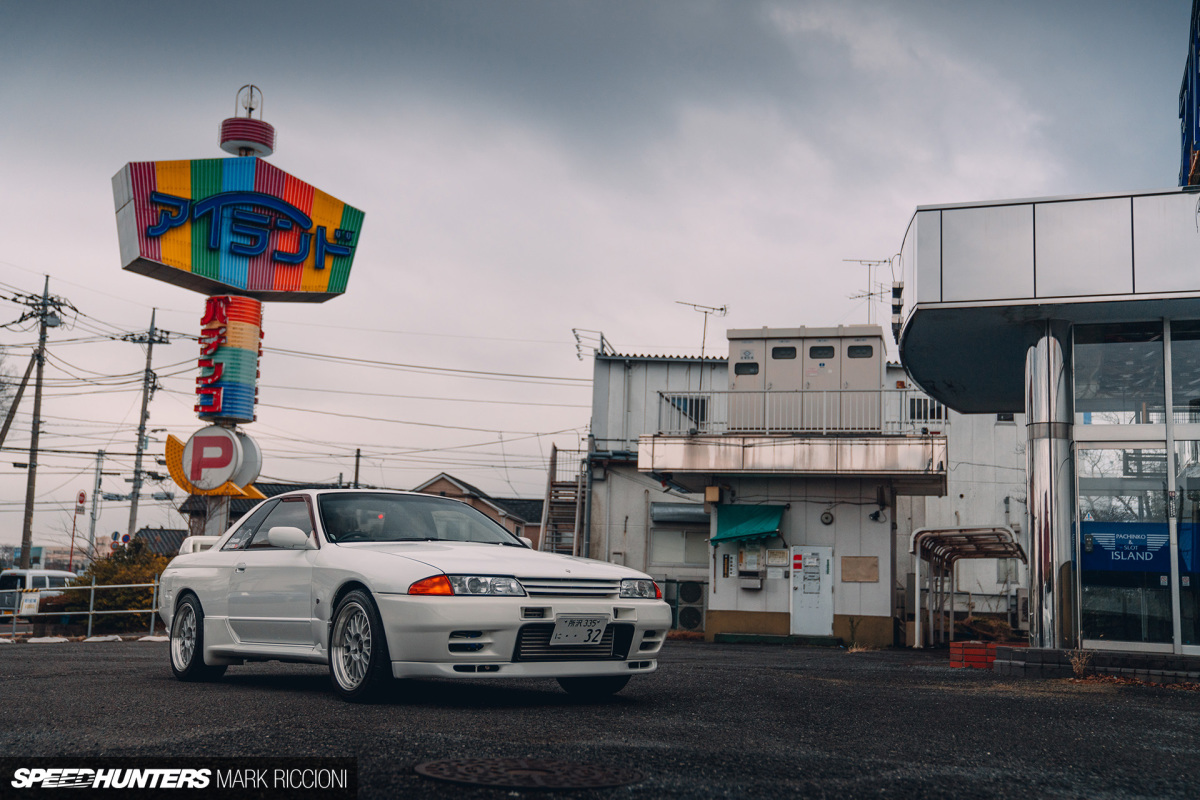 Secondly, it's a place that feels like everything was predetermined and designed before anyone actually turned up. Most cities seem like a compromise, especially when it comes to their structures and transport. Japan? Sure, the likes of Tokyo are packed tightly, but it all gels seamlessly together because people don't really take the piss. I've never known anywhere else to label an area 'please don't enter' without having any form of security or fencing to enforce it.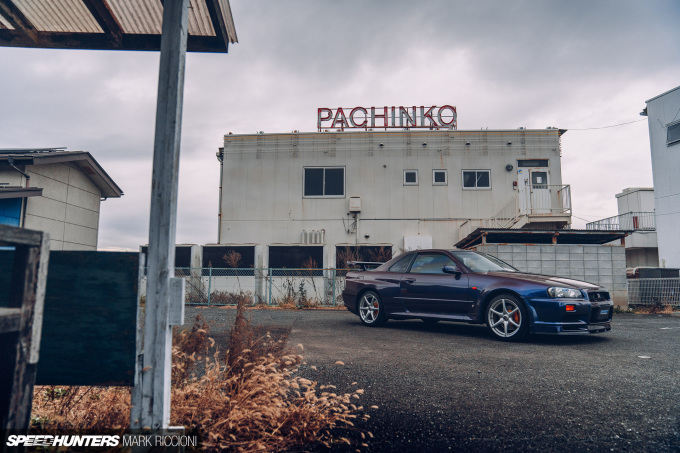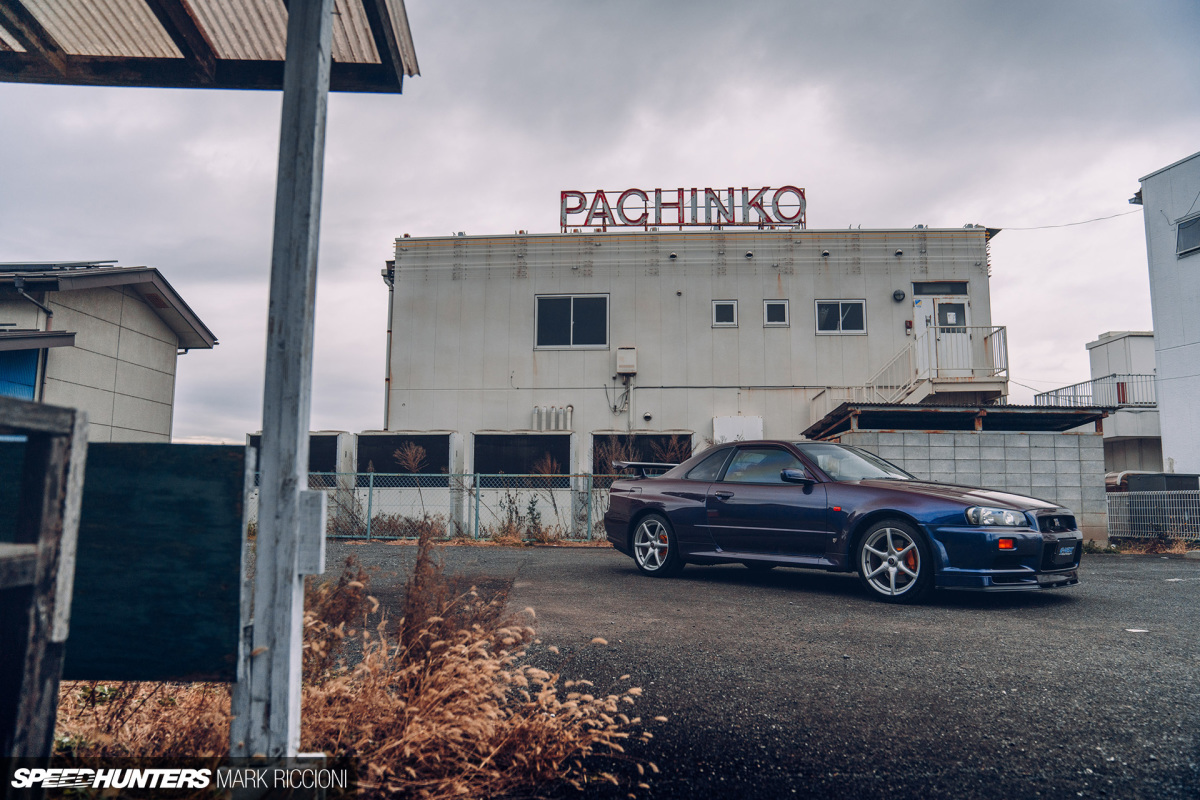 But the biggest learning curve will always be the culture. That's a fairly broad, sweeping statement, however I promise you it links back to the GT-Rs here very shortly. And if it doesn't, well you've got one more reason to berate me for being Japan-obsessed in the comments.
It doesn't take you long to pick up on the quirks, both good and bad. The most frustrating is the inability to simply say no. Ben and I stood in an electrical store and watched a helpful employee open no less than 12 packets of camera leads to see if any would work on a new Sony camera. There was no way any would, but 25 minutes later we finally threw in the towel before being awarded the biggest of big bows as an apology. I still feel bad even today.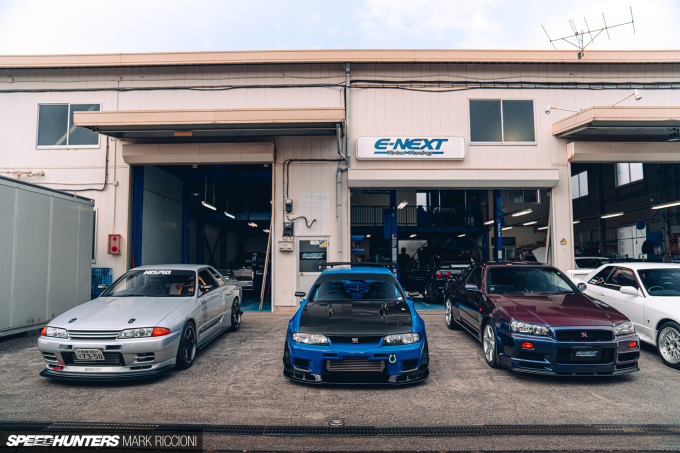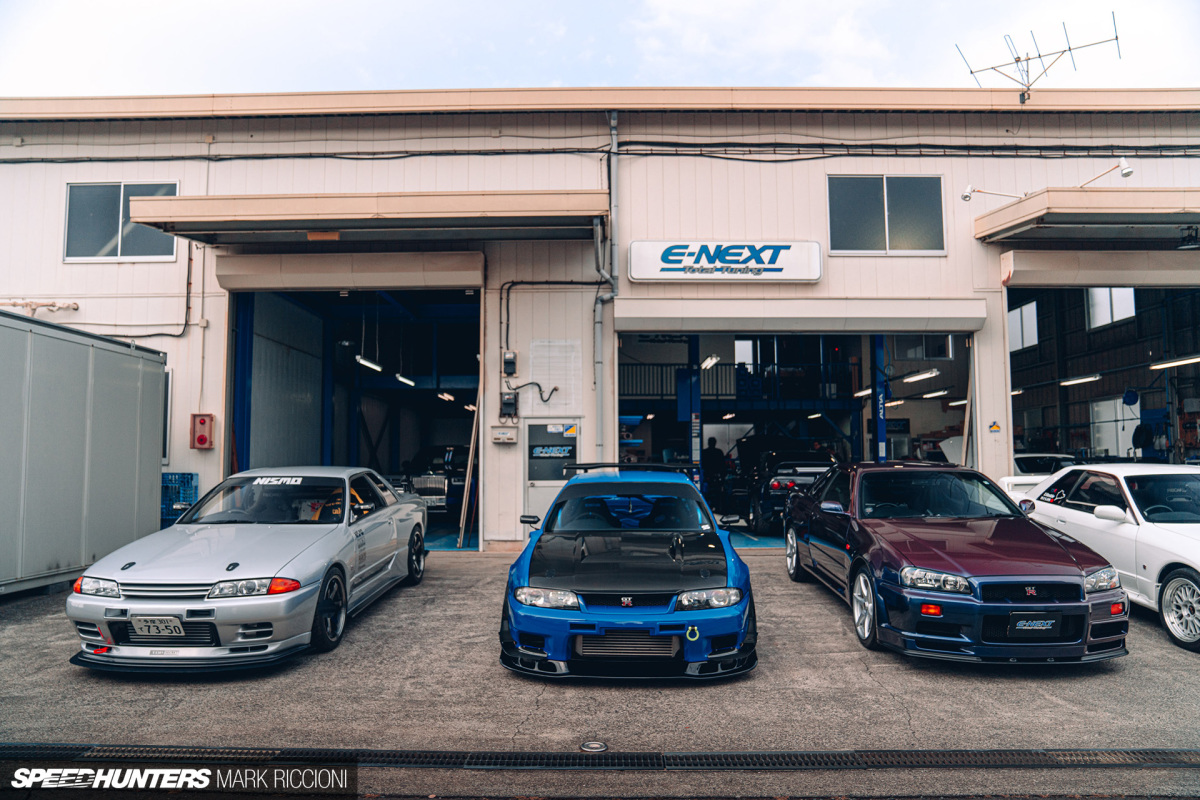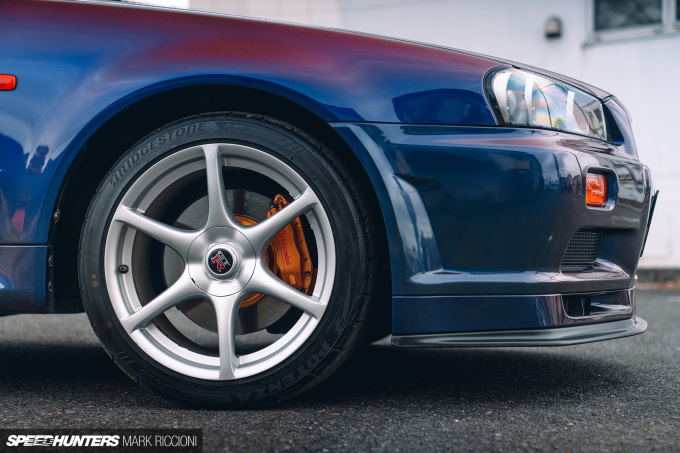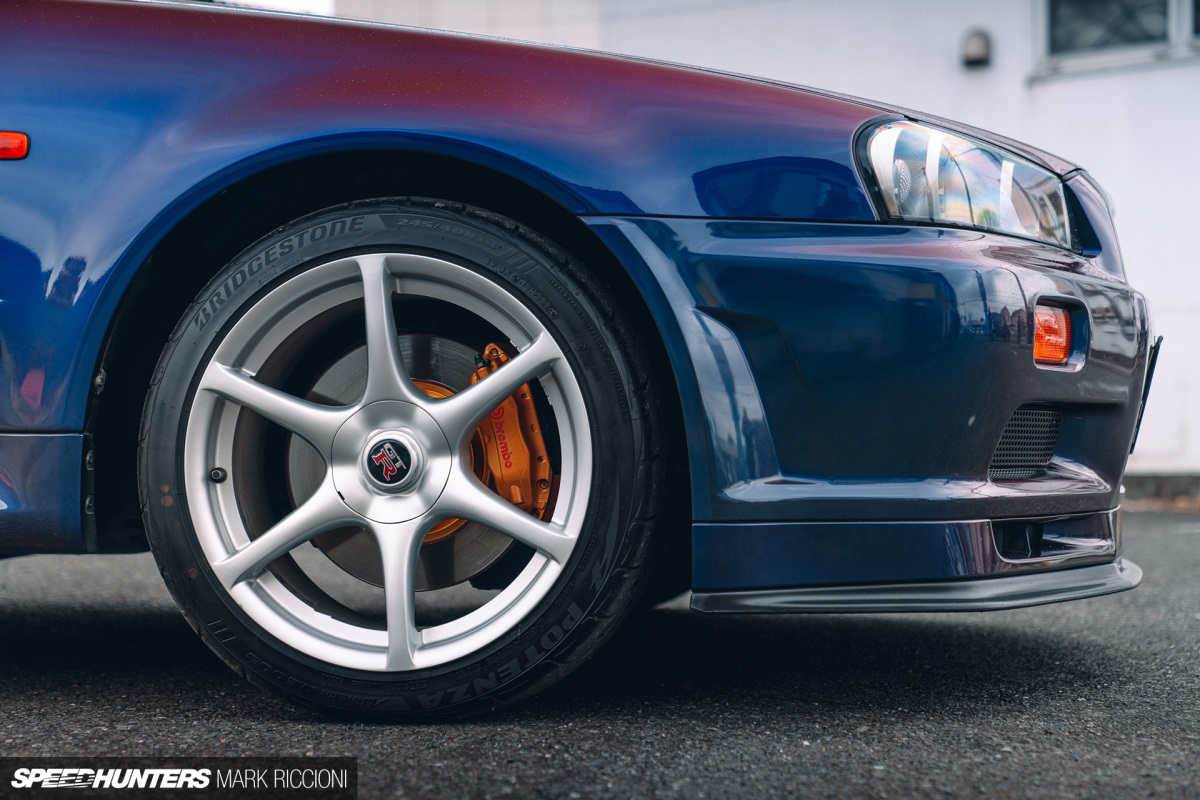 Then there's the opening and closing times. They are absolutely correct, but if you're in a bar and it closes at 12:00am, it really does close at 12:00am. Not last orders at 11:45pm followed by a wait until 1:00am as everyone finishes. We're talking lights off, much apologising and physical ushering off the premises by 12:01am.
All of these are easily overlooked when you witness how the Japanese approach anything automotive.
A few months back, I contacted a small GT-R tuning shop called E-Next. We'd be passing by the area and, as a GT-R fiend at heart, I thought what better way to feel inferior about my own broken R34 than to go and look at a couple of working ones instead.
Stuck in Western mode, I wrongly assumed two things: First, that every GT-R shop in Japan has a fleet of 1,000+ horsepower builds out back. And secondly, that we'd pop along for a few minutes just to say hello and take some pictures. Keep disturbance to a minimum, that vibe.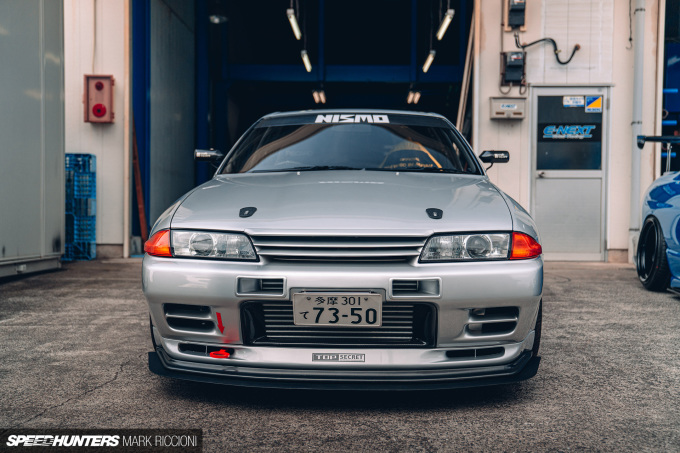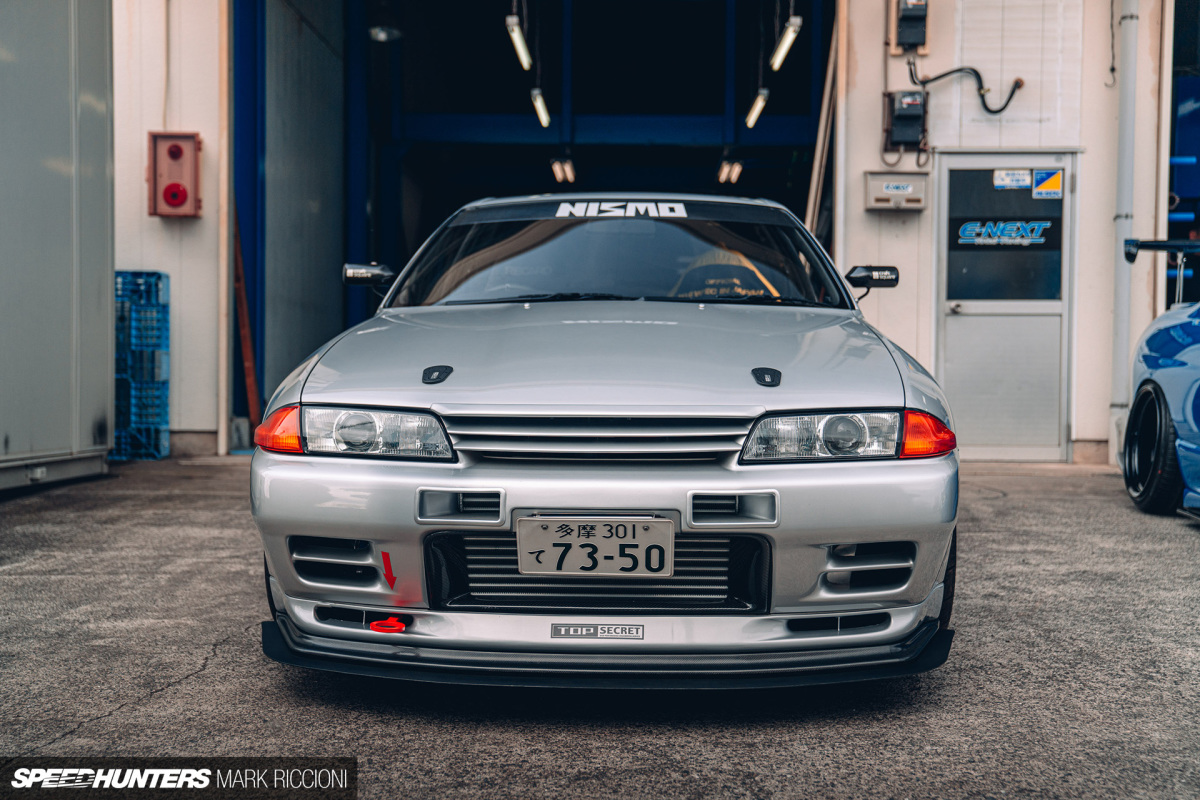 Cue arriving to the sight of many GT-Rs representing every generation, immaculately cleaned and parked in perfect unison complete with an additional space reserved specifically for us, 'Welcome Speedhunters' written on the notice board, and every owner and staff waiting patiently to say hello. Nineteen business cards exchanged later, it quickly became apparent that our passing visit would turn into a full day shoot…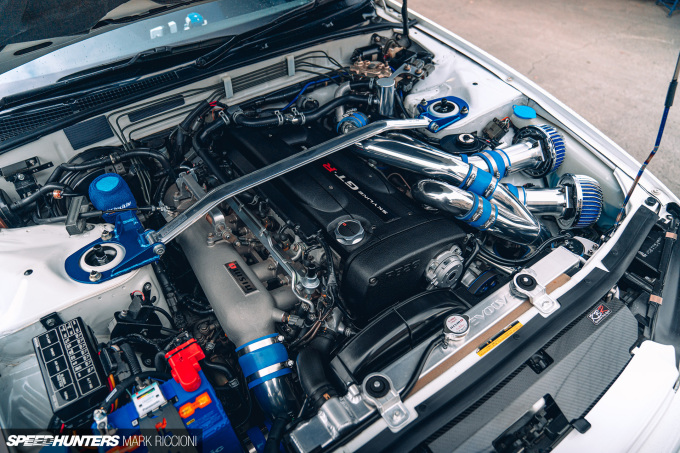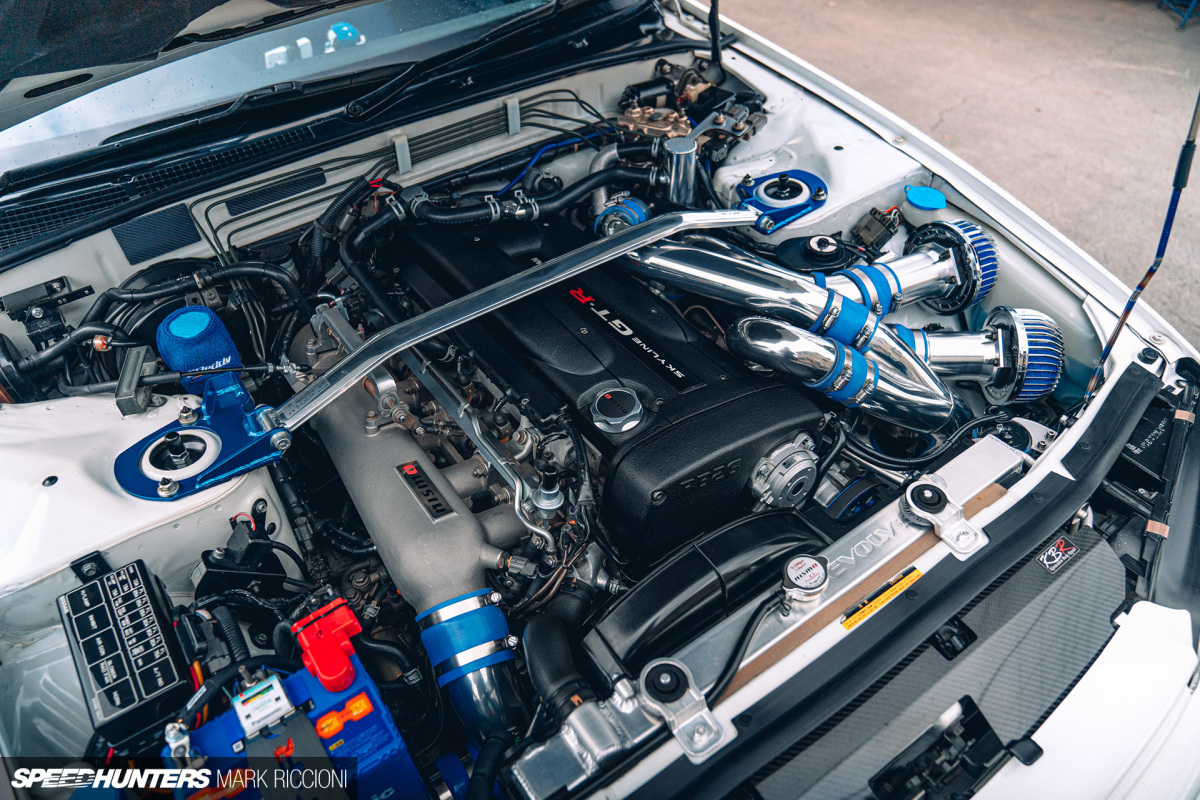 Shoji Torita is the man in charge of E-Next, and within a few seconds of seeing his relatively unassuming premises, it's fairly obvious this man takes pride in everything he does. Even opening his shop on a Sunday.
I'm guilty of being a GT-R owner swept away by giant turbos and badly placed gauges – my third engine build proves that. But Torita-san is different. He has, without a shadow of a doubt, one of the best-prepared Skylines I've ever seen.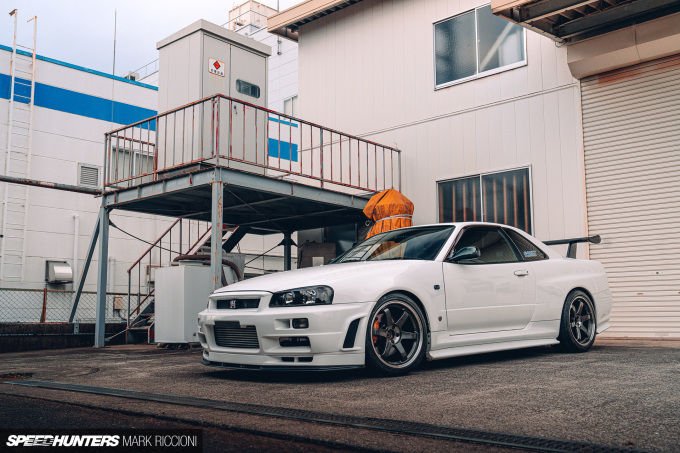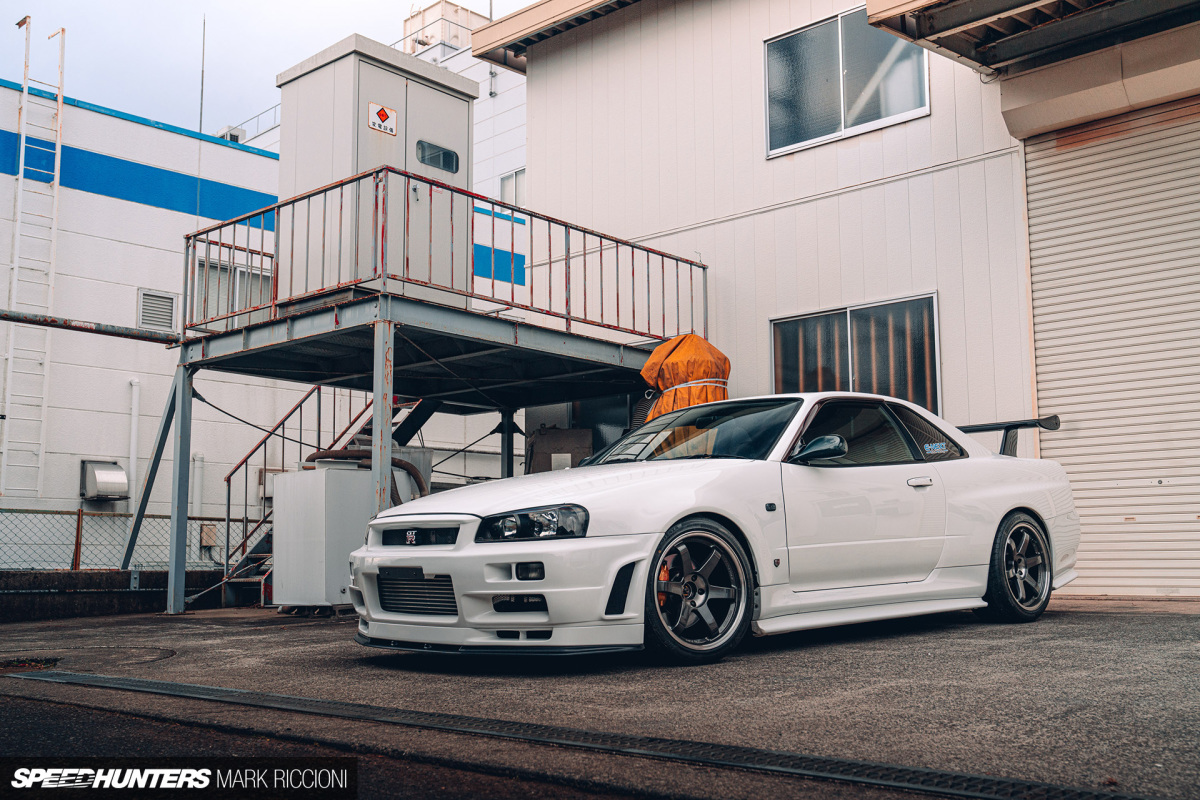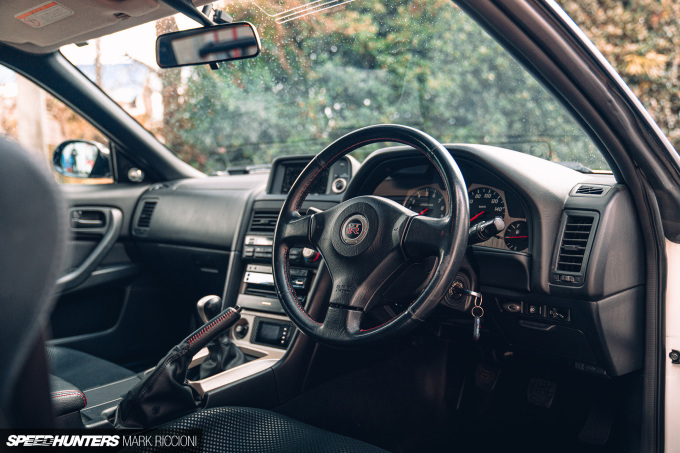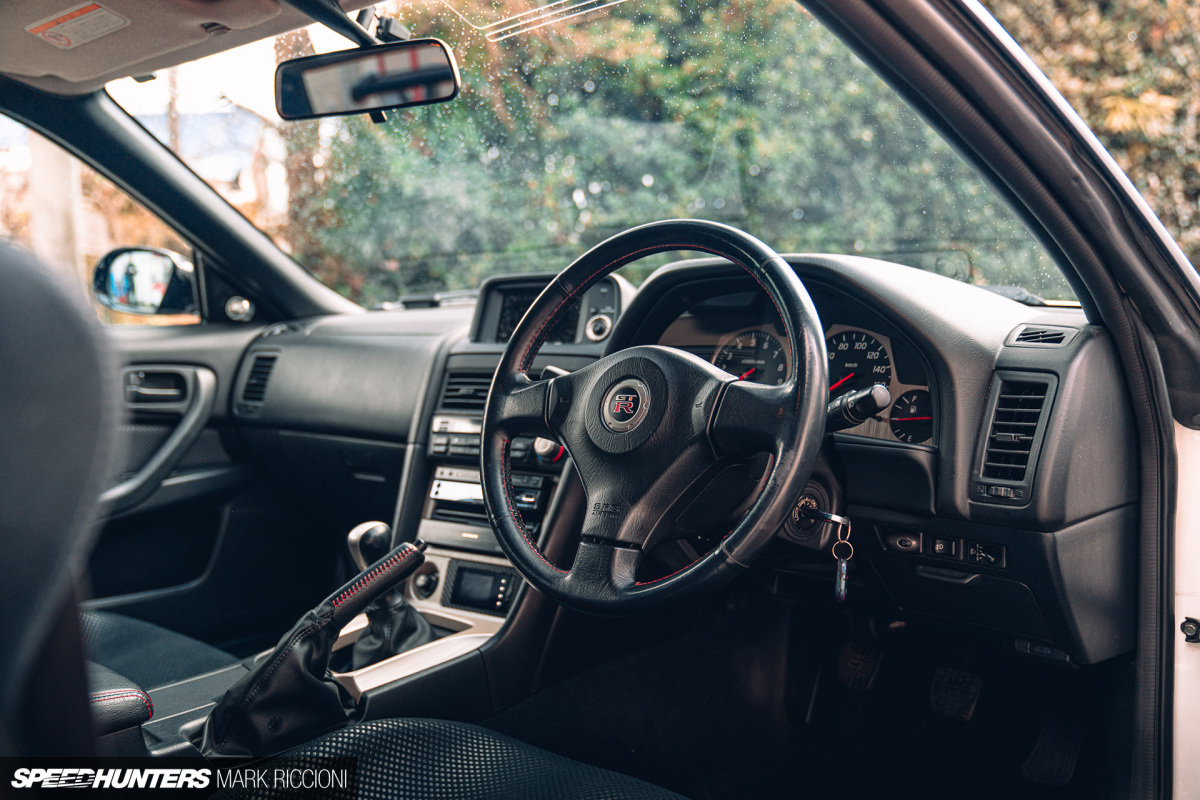 It's not the fastest, it's not the newest, it's not the rarest, nor is it boasting bespoke parts. The most accurate way I can describe it is like a stock GT-R refined to 11.
No detail has been missed. Look past the shiny parts on display and even the arch linings, loom and fittings have all been restored or replaced. Not in a tacky way, either. Torita-san is not trying to show off these components with 'look at me' finishes, he's just meticulous with every single detail.
As with a lot of these stories, just because I'd never heard of Torita-san and E-Next (until social media popped up) doesn't mean they're lacking in any history.
It turns out Torita-san bought his first GT-R, a BNR32, new from Nissan back in 1989. Ever since that day some 31 years ago, Torita-san became more and more fascinated by the appeal – and potential – of the GT-R. "At first, it was exciting. But as time went by, the heritage and history of GT-R became more and more impressive," he explained. "It has an appeal far beyond horsepower. The engine and chassis have so much soul, and the more you tune, the more you get from the car. It is addictive, and that has never left me. I have always loved GT-R."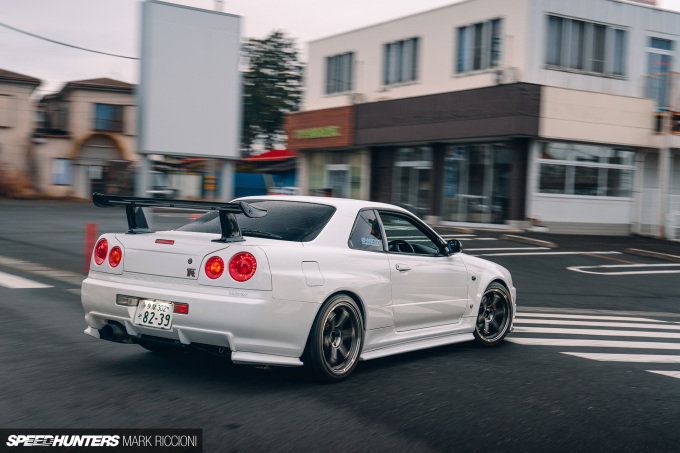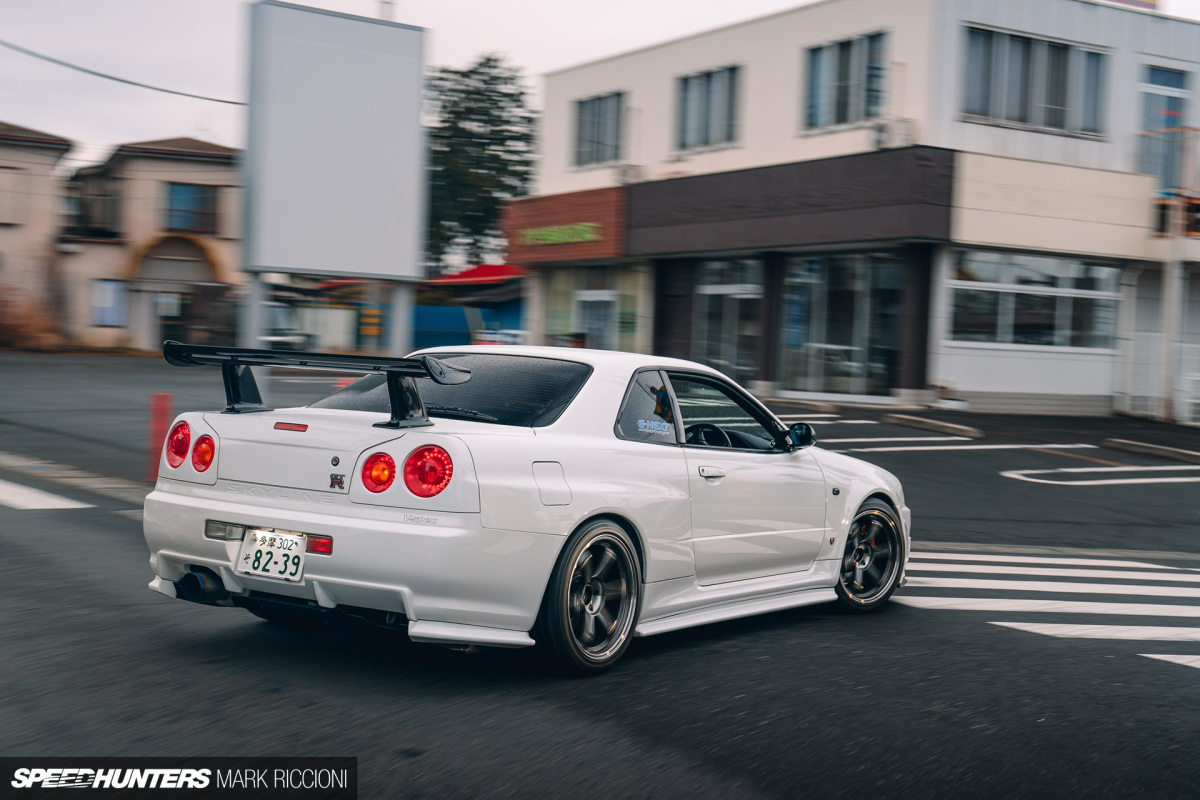 It wasn't until 2015 that Shoji finally had the chance to open his own store, E-Next, having previously worked at another tuning shop for 27 years prior perfecting his craft. Good things come to those who wait.
"I opened this store because I wanted to preserve the GT-R model for a long time," he adds. "To do this, you must always improve the condition and not just the engine or power. Every component is as important as the last. Of course, I love fast GT-Rs, and we build them here. But I want to enjoy ownership with peace of mind. That's why I opened E-Next. It is a car that deserves this approach."
And that passion isn't just shared by Torita-san; it's carried on by his customers who have joined us today for our 'brief' visit. Having visited many other GT-R tuners across the world, it's common to see open chequebook builds where a customer wants every upgrade imaginable – to be the fastest, most powerful or perceived best. At E-Next, the cars and clients are completely different.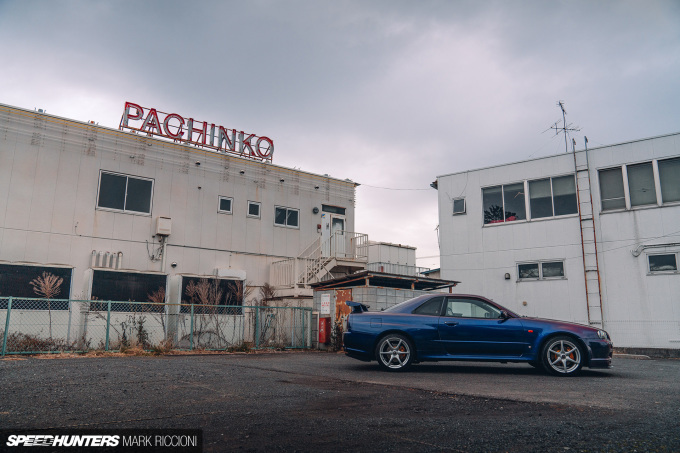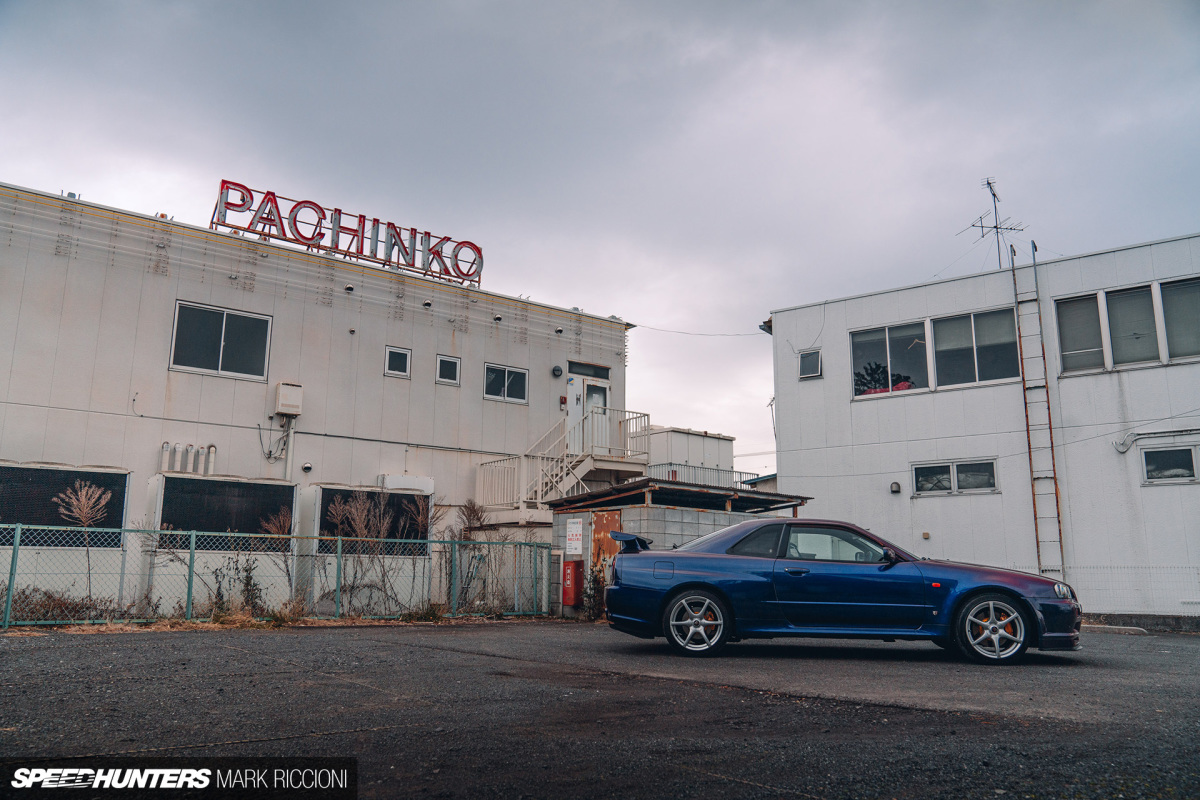 In some cases, you really have to dig deep to see any of the differences – such as Kumagaku-san's Midnight Purple R34 pictured here. I'd argue this car is in better condition than it left the factory almost 20 years ago, and the odometer shows it's had plenty of use throughout that time.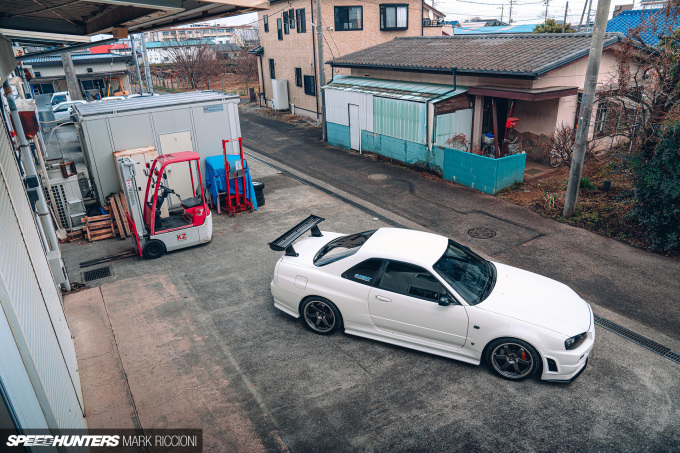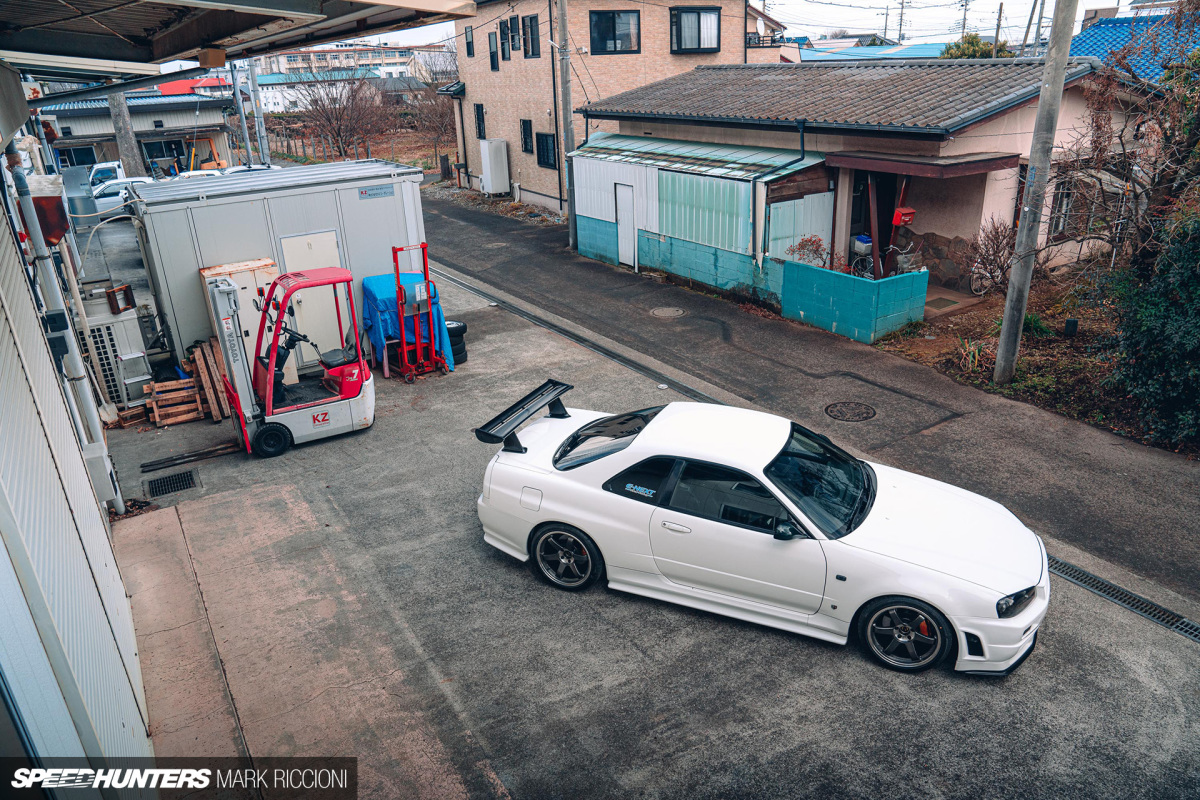 It's no coincidence Torita-san's customers share the same level of detail and commitment as him. These are guys who quite literally appreciate the finer details of a build. They're not looking at GT-R values and rubbing their hands; these cars are part of their lifestyle, one Torita-san is happy to encourage.
Truth be told, it wasn't until after our visit that I fully appreciated what Shoji is doing for the Skyline GT-R over at E-Next. We've come to look at these cars as legends in motorsport and tuning, but often at the expense of their history as a road car. While the rest of the world now jumps on the GT-R tuning bandwagon, Torita-san and his customers are ensuring these legends remain roadworthy and useable all year round.
Considering this was supposed to be a quick visit to see some Skylines, it turned out to be a whole lot more insightful. That's Japan for you.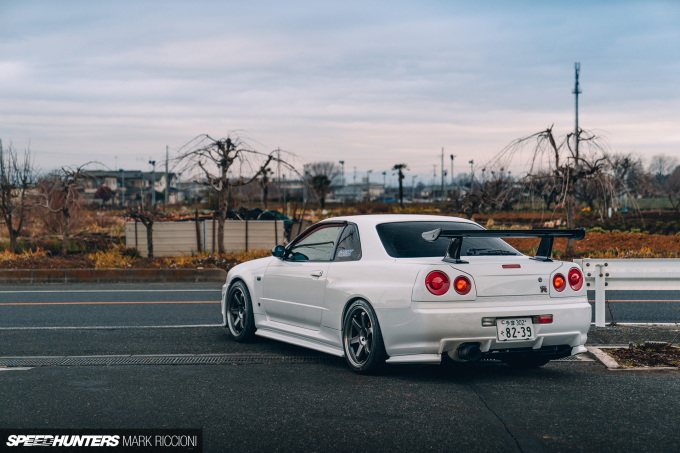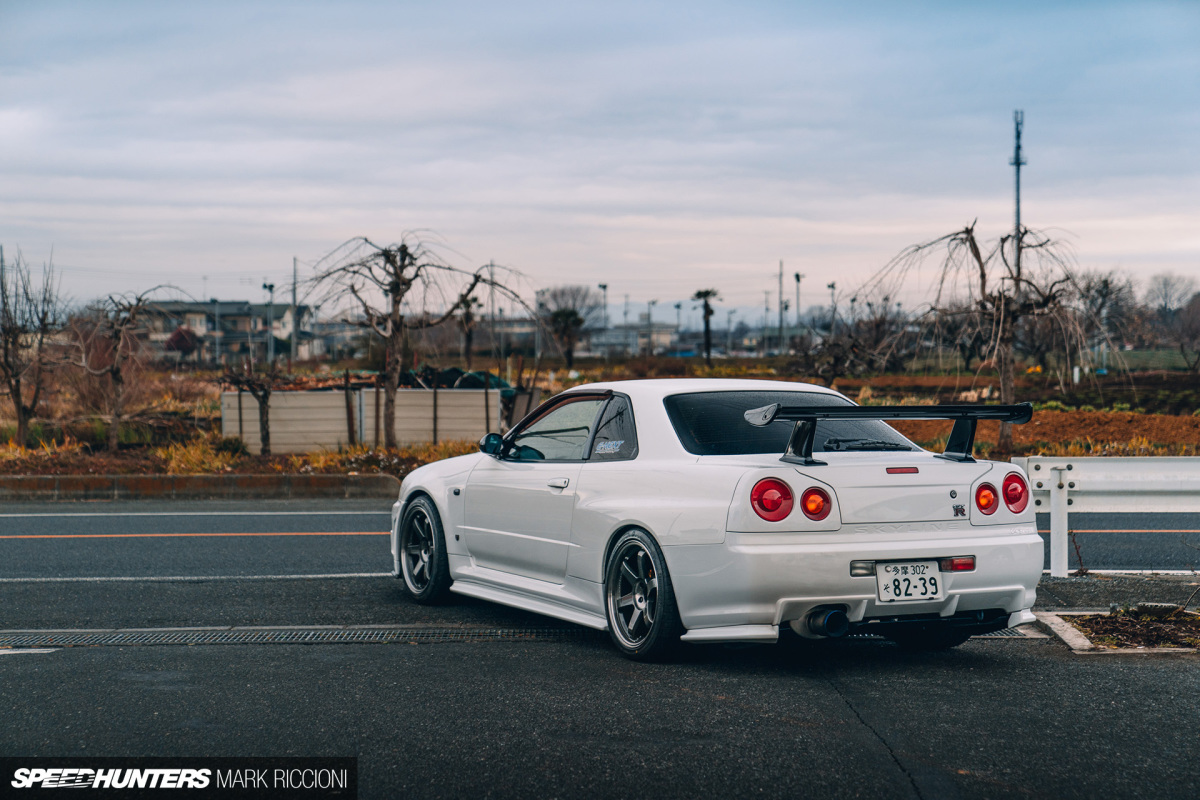 Eight hours, 1,651 photos and 13 bows later, we finally said our goodbyes. We may have sacrificed our only free afternoon in Tokyo, but we gained a new friend who – before we'd even got back to the hotel – had thanked us for our time.
"Next visit, we will go for some food!" Torita-san suggested. If his dinner etiquette is anything like his shop hospitality, I best start fasting in preparation now.
Mark Riccioni
Instagram: mark_scenemedia
Twitter: markriccioni
mark@scene-media.com