Once again, you find me in this winter scene surrounded by snow, ice and Ladas.
This weekend is the penultimate round of the Winter Drift Battle, or as the locals humbly put it: The World Championship of Winter Drifting.
This time it's a truly international affair. Two drift titans from different parts of the world will meet in Krasnoyarsk, Russia;  D1GP Champion Masato Kawabata and arguably the most aggressive Formula Drift driver, Kristaps Bluss.
Former Formula Drift competitor Charles Ng and D1 driver Daychapon "Pond" Toyingcharoen are also here, and they are no slouches either.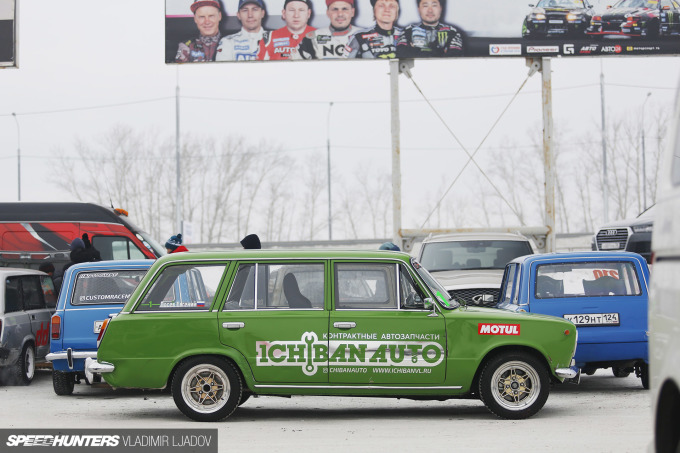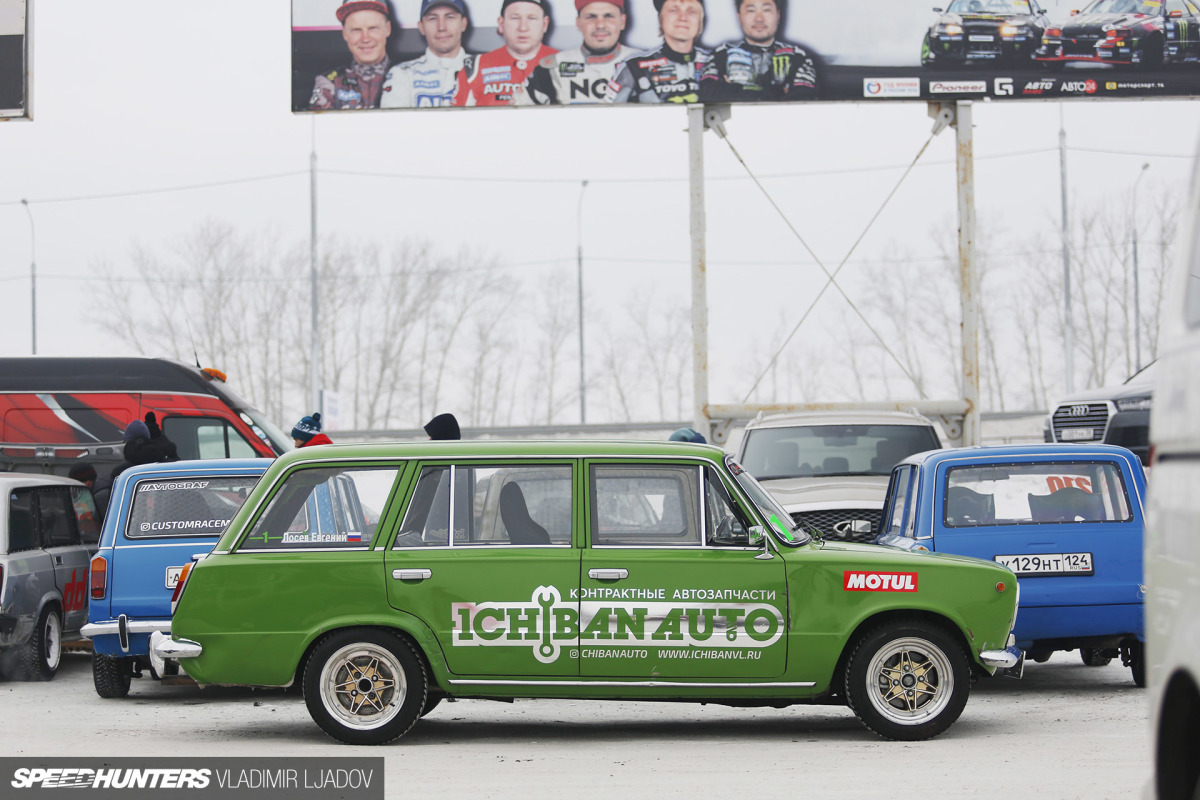 Jevgeni Losev currently leads the championship comfortably with 714 points, 81 point ahead of his teammate Maksim Grossman. I'll take a closer look at his championship winning LADA 2102 and share it with you shortly, as without any argument, it's the most sophisticated car in the field.
If you want to keep up with The World Championship of Winter Drifting, you can follow round five online this weekend. The live broadcast starts on Friday evening at 9:30PM PST / 05:30AM GMT  (Saturday) / 4:30PM AEDT (Saturday) and can be viewed here
On Saturday, at 10:00PM PST / 06:00AM GMT (Sunday) / 5:00PM AEDT (Sunday) you can also tune in for a round of Zimkhana (Winter-khana), a special winter event on a replica of the famous Ebisu Minami course.
I mean, of course you're going to watch it. At least it will be warmer from the comfort of your own home, right?
Vladimir Ljadov
Instagram: wheelsbywovka
because@wheelsbywovka.com