We've encountered this before; a VIP sedan that looks like it's ready to hit the track. Just visually that is, as the cars that usually belong to this branch of tuning sit far too low to actually retain even an ounce of drivability.
It's very much style winning over everything else, and as I type this, images of Bee Dragon built cars that I shot from 2011 and onwards start flooding into my mind.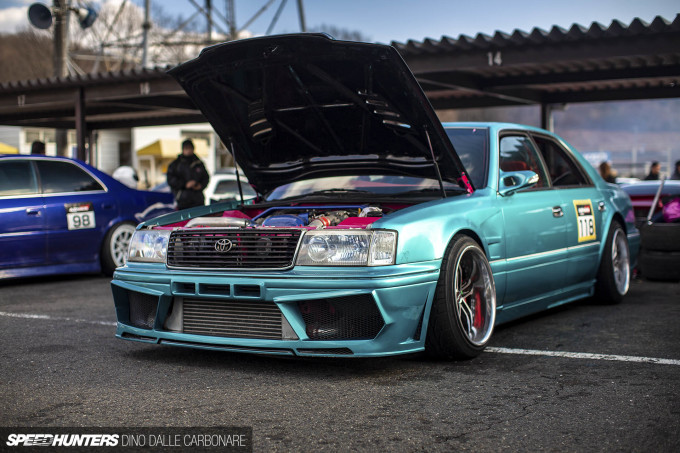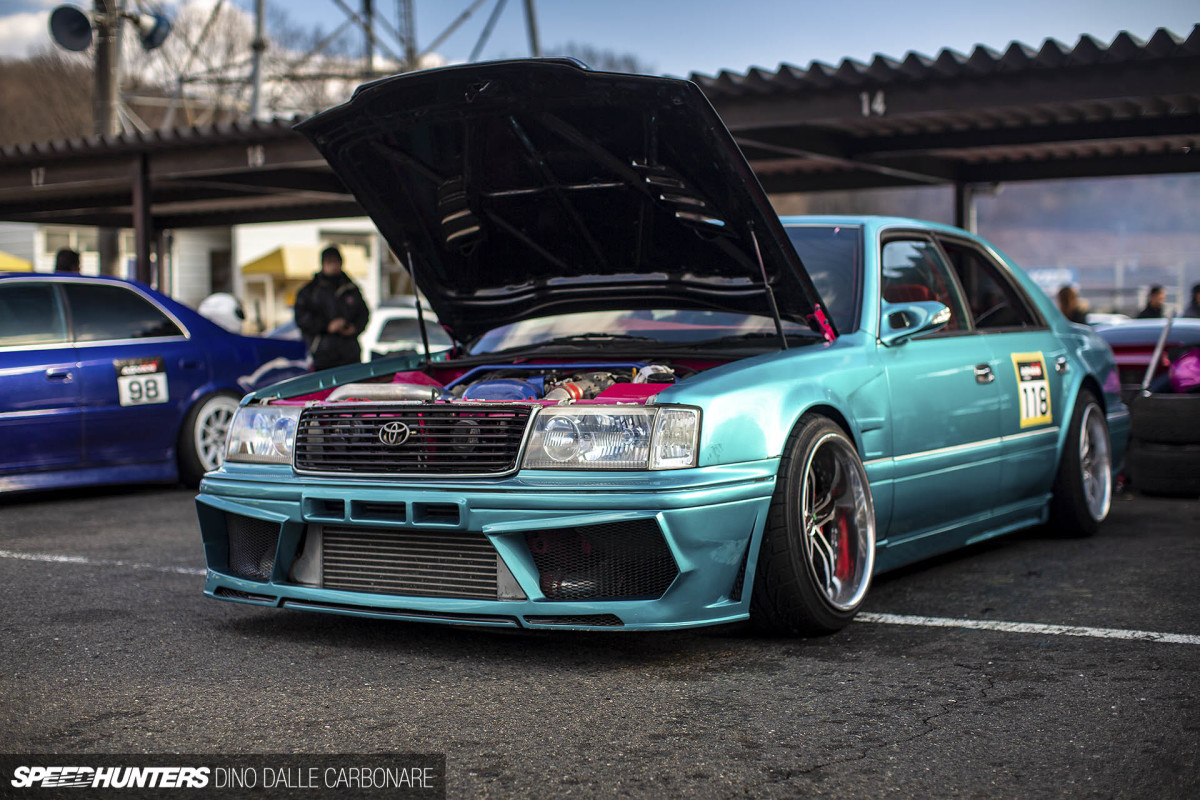 But at the Hardcore x Car Shop Wonder drift event in Nikko, I came across a real VIP JZS155 Crown Royal Saloon that actually drifts.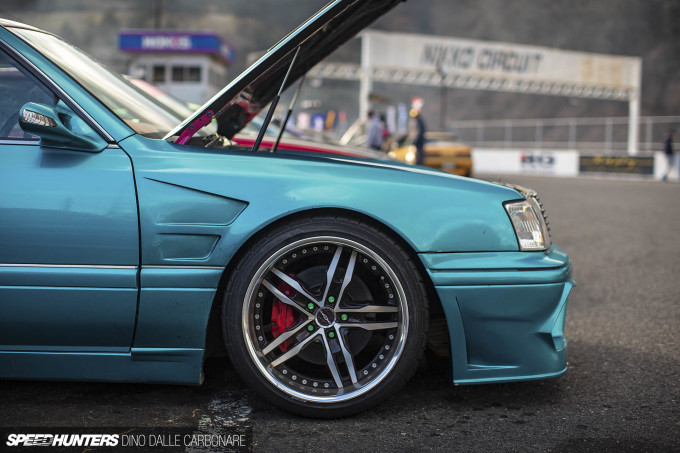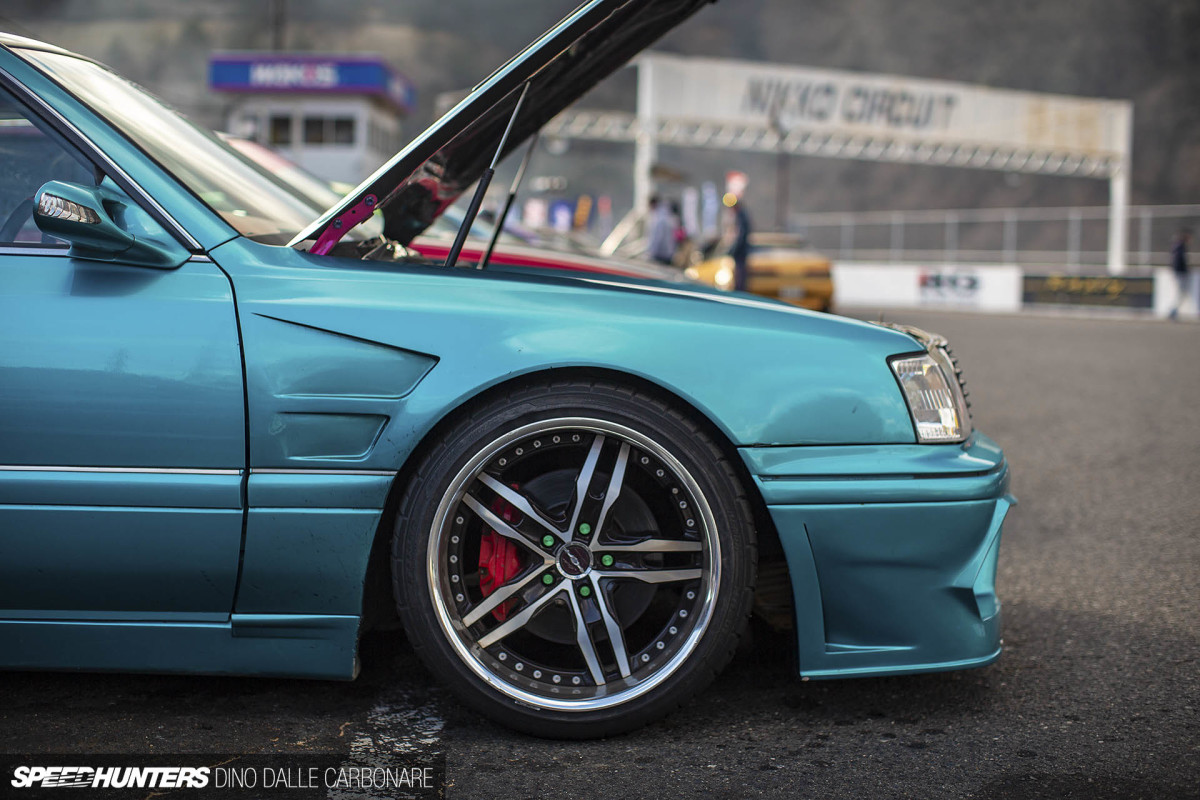 Or should I say, that has been transformed into a drift car. You see, the owner picked it up as an ex-VIP show car, but then decided to adapt it so it could drift. So, it's actually no longer a true VIP car as it's lost that dumped on the ground look.
For obvious reasons it had to be raised up, so the flush – tsuraichi – fitment has had to be sacrificed in order to introduce suspension travel and a little bit more steering into the equation.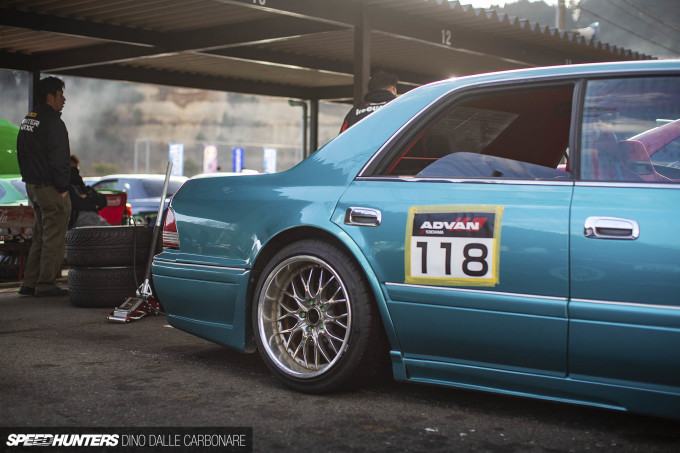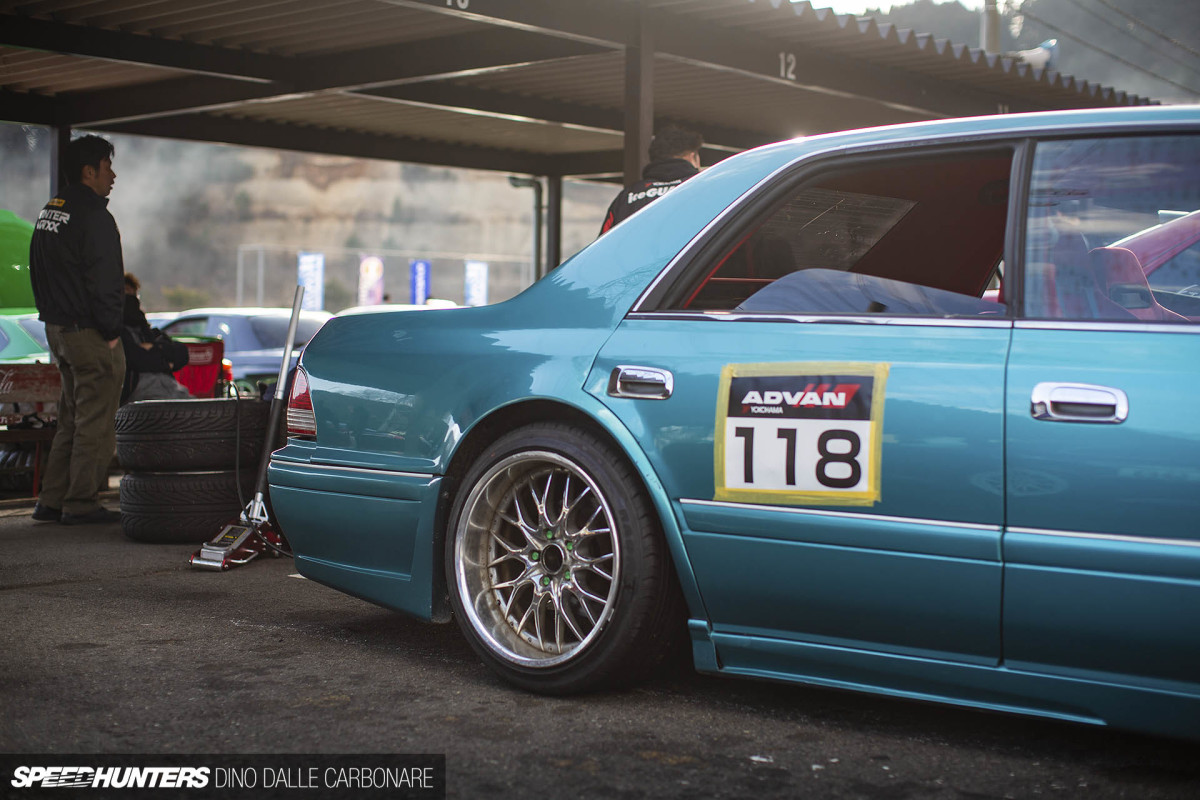 It still sits low, especially at the front, but one look at the rear and you'll know what's had to happen.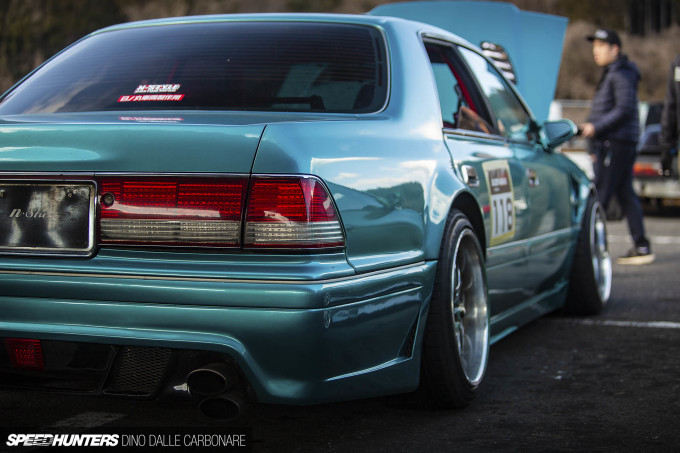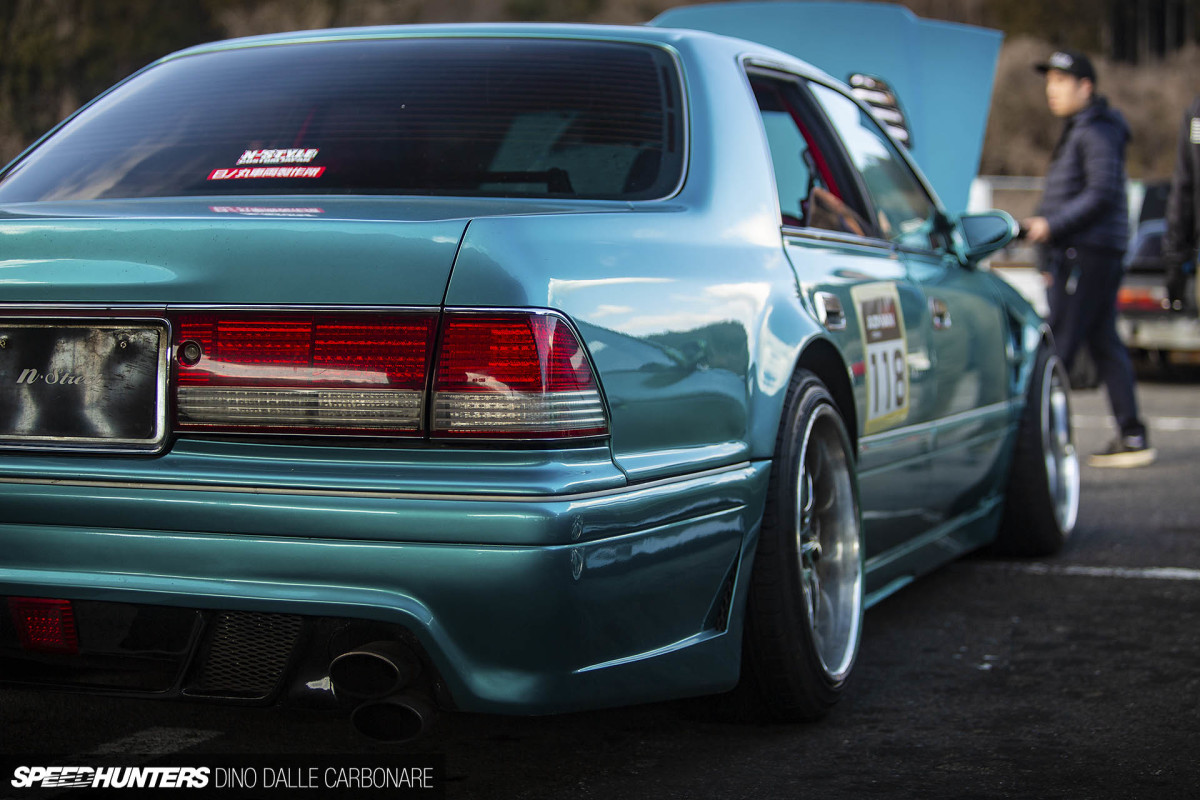 You can see how the custom and integrated fender flares that have been fabricated, welded and blended into the bodywork are ready to swallow up the rear wheel/tire combo. [One can only imagine how much of a larger wheel & tyre combination this used to run during its previous VIP life - PMcG]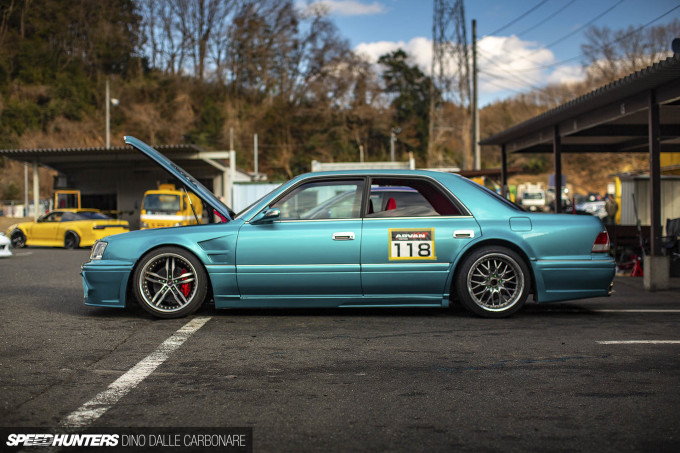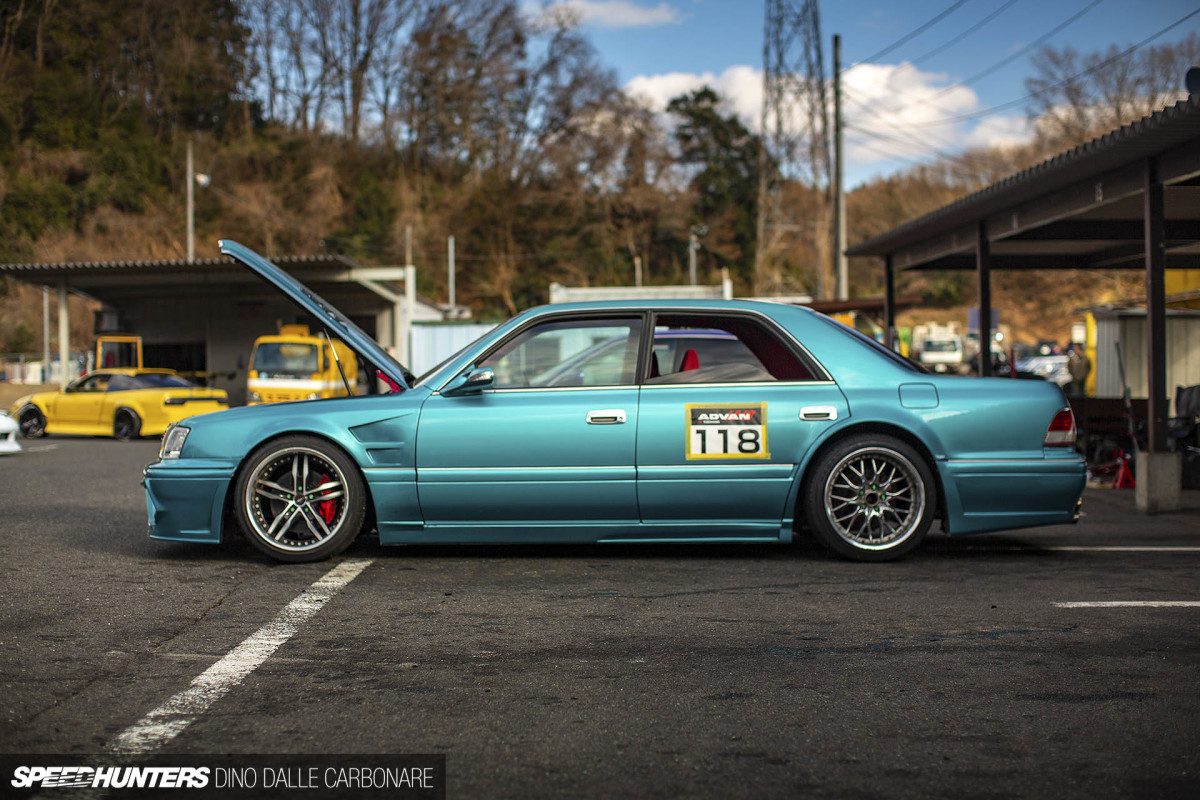 One look around the car reveals that the front and rear bumpers are custom jobs, hand sculpted to give it that one-off feel. The candy turquoise is very much representative of the more modern take on VIP tuning, where more daring colors and styling solutions are used compared to the far more conservative old-school way of doing these cars up.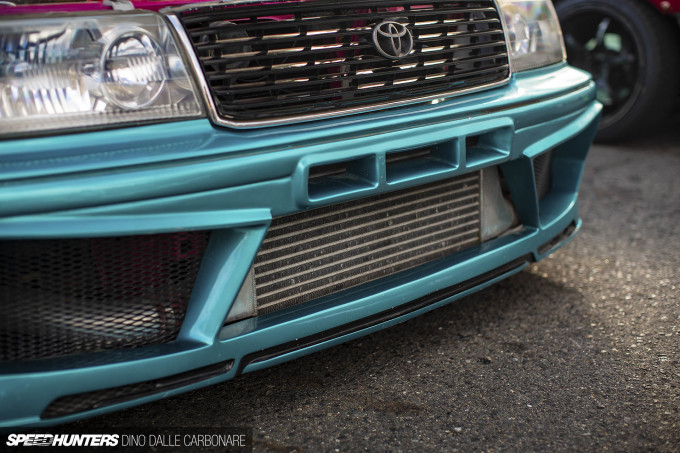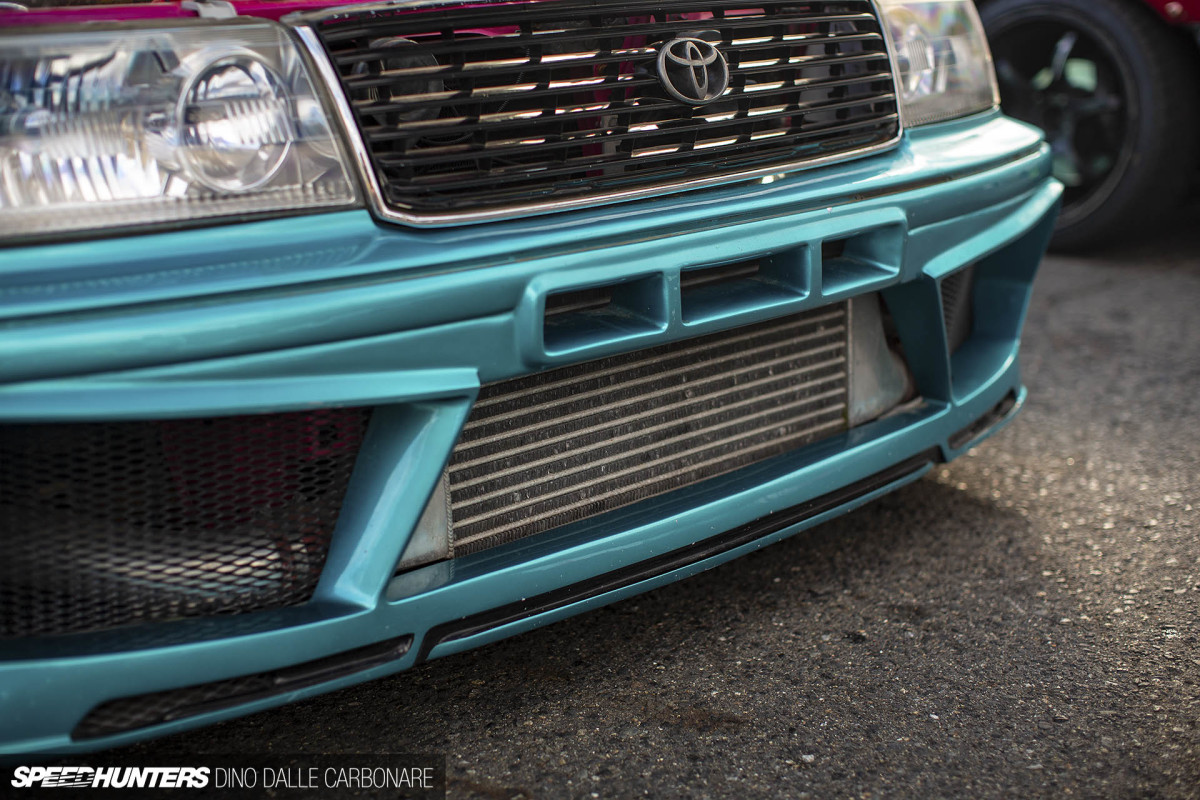 One thing that's usually a common factor with most VIP cars out there is how the engine never gets any attention. Sure, some like to color match and coordinate to spice the visuals up a bit, but mostly – and of course there are exceptions (but very, very few!) – nobody tries to boost power. It's only the exhaust note that is addressed, usually a move to make the most annoying and obnoxious sound possible.
Here, however, the 1JZ these Crowns came with has been lightly tuned with some simple modifications. Stuff like a full piping kit, intercooler and intake upgrades along with a bump in boost pressure while mated to a custom mapped piggy back ECU.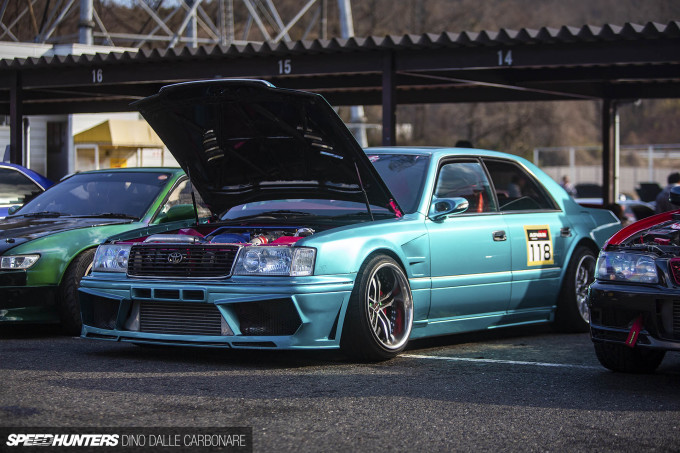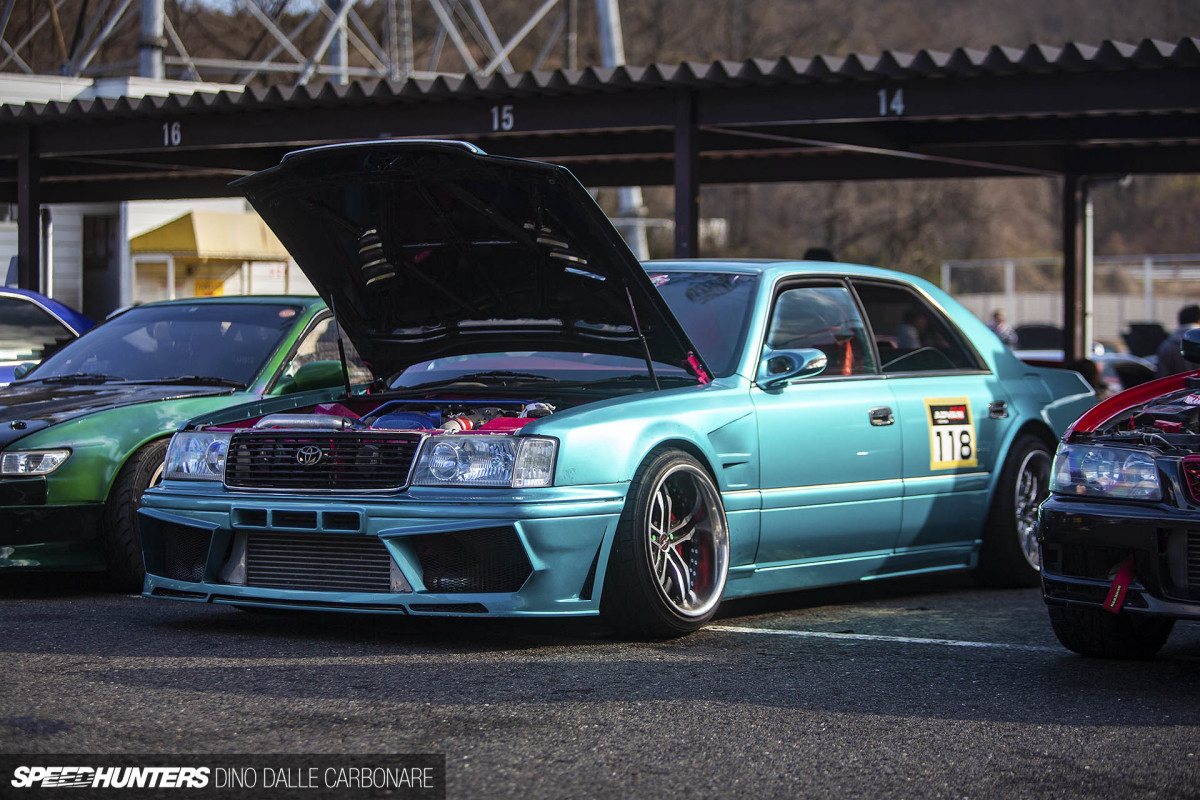 That liberates the 1J of its restrictions and unlocks some extra horses to help light up the rear tires.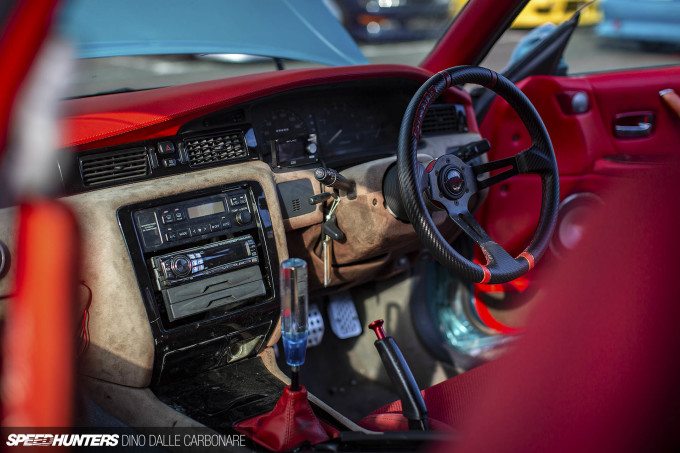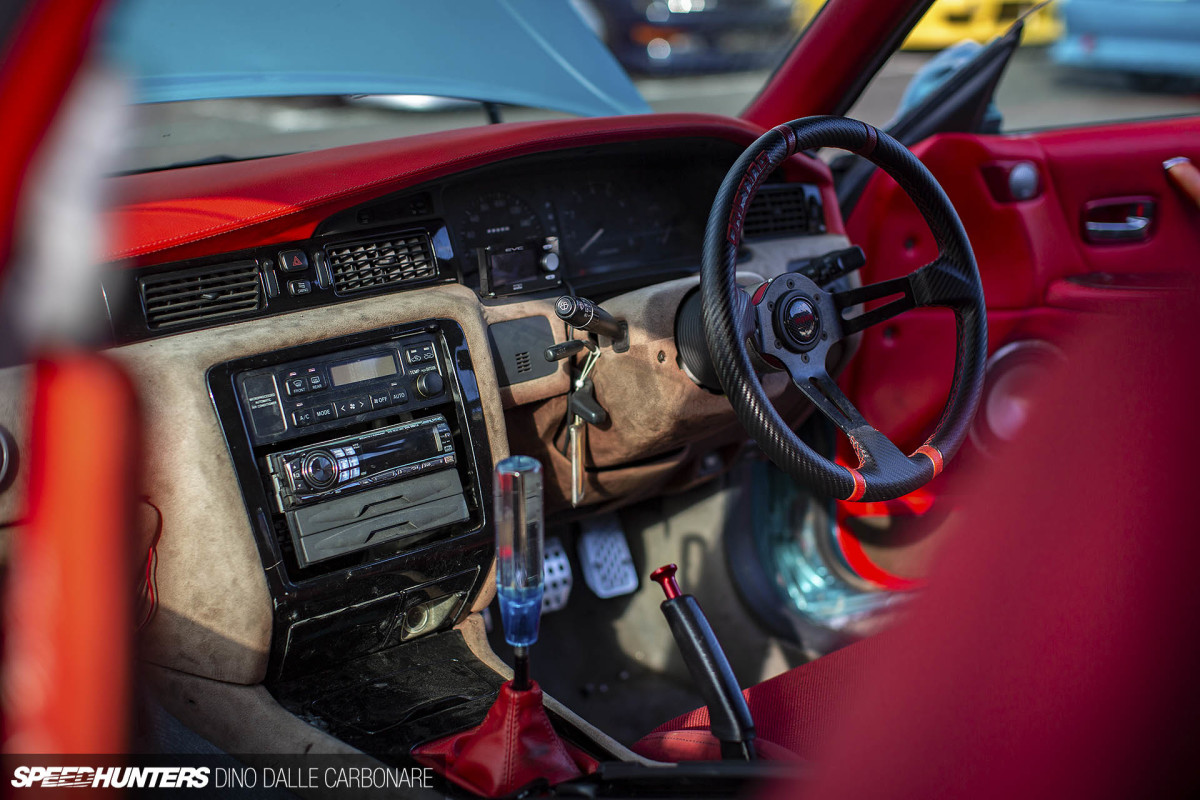 But, we're not finished yet. There's still the interior to look at, and there's so much red leather upholstery in here that it's hard to shake images of the elevator scene from The Shining from your mind.
The half-leather / half-suede upholstery even stretches to the doors, which also show off a serious looking sound system with a large crossover box integrated into the door panel.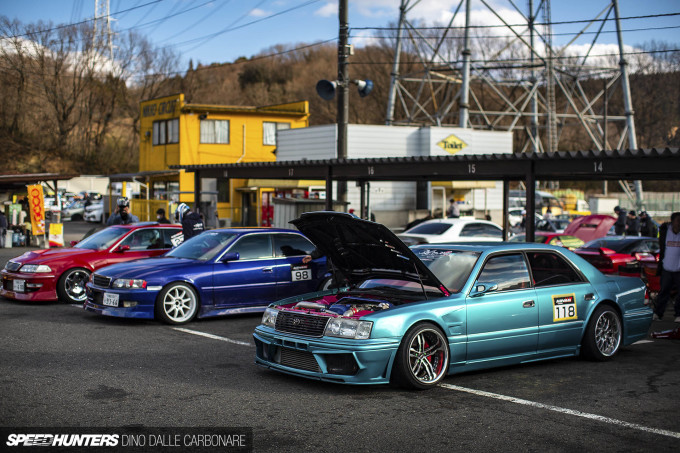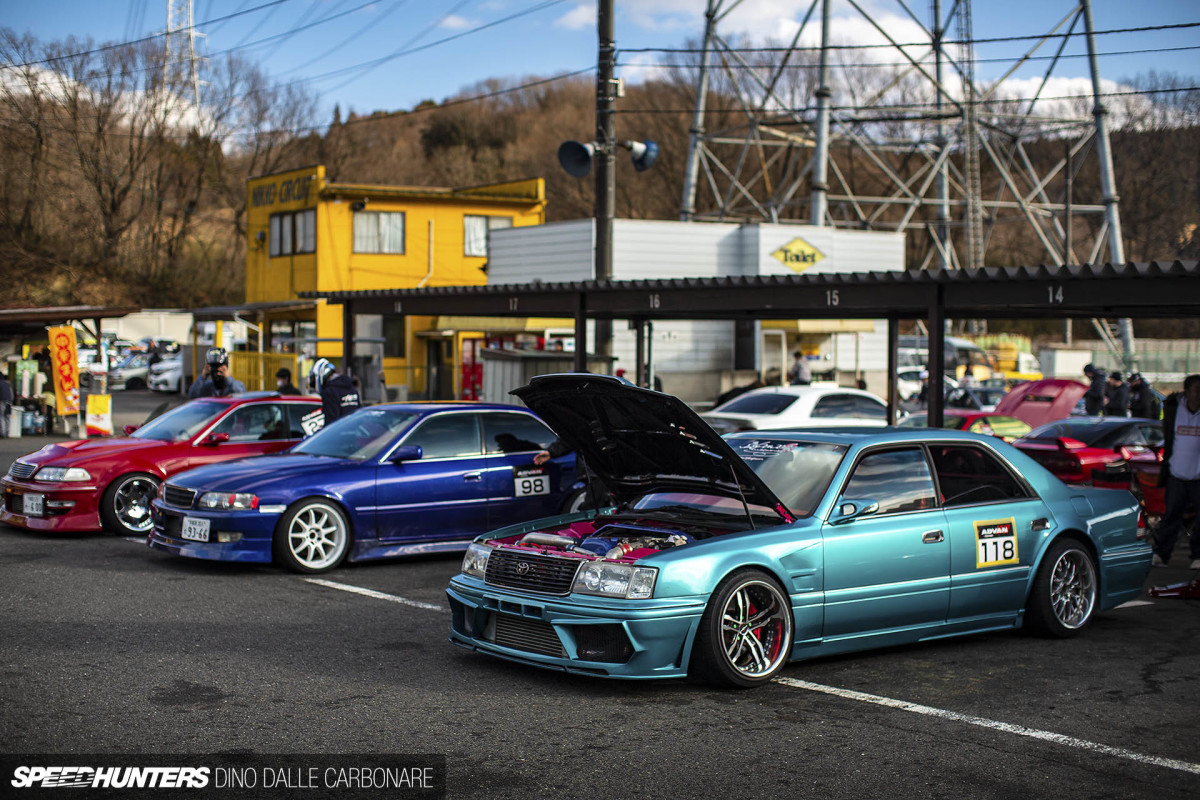 The car stood out like a sore thumb at Nikko, not just because it was the only Crown, but because of the extra ride height it's impossible not to notice its VIP origins.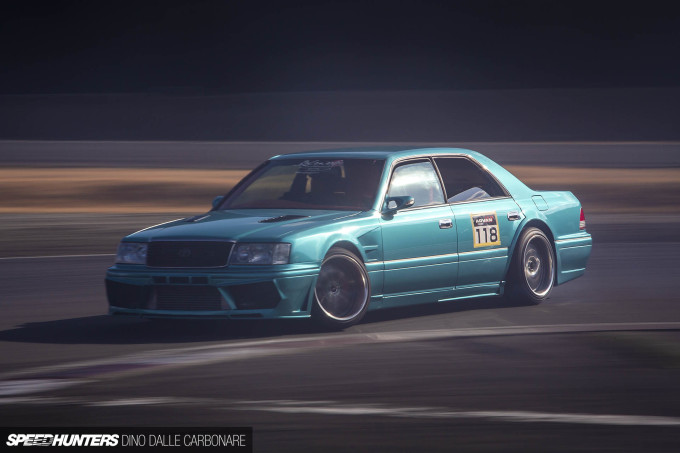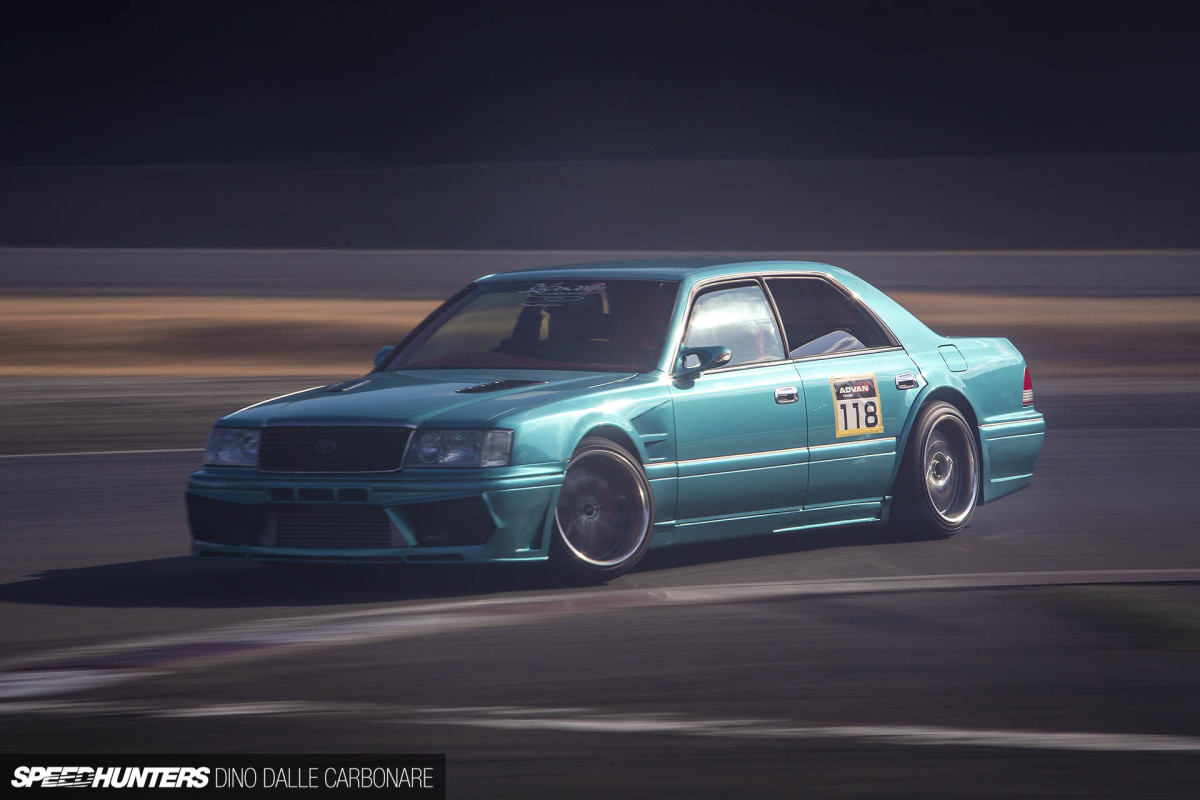 Needless to say it looked pretty sick out on track doing the last thing its original owners built it for…
Dino Dalle Carbonare
Instagram: speedhunters_dino
dino@speedhunters.com