Any Excuse…
What did you get up to last weekend?
It's been a few months since I visited Caffeine & Machine in a Speedhunting capacity. In fact, the last time I was there with my SH hat on, both literally and figuratively, was for the venue's opening shindig last November.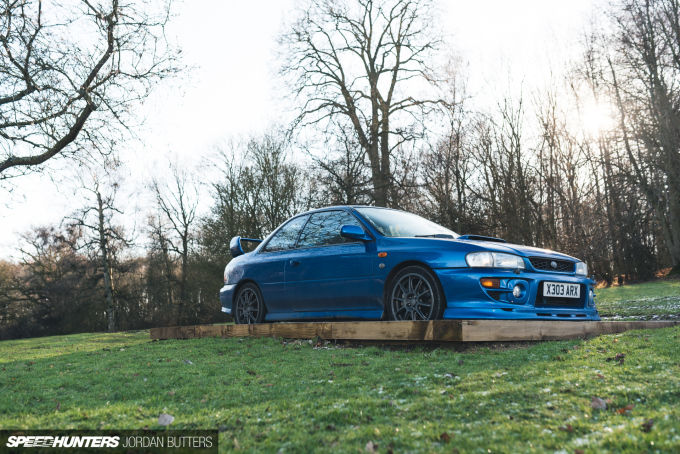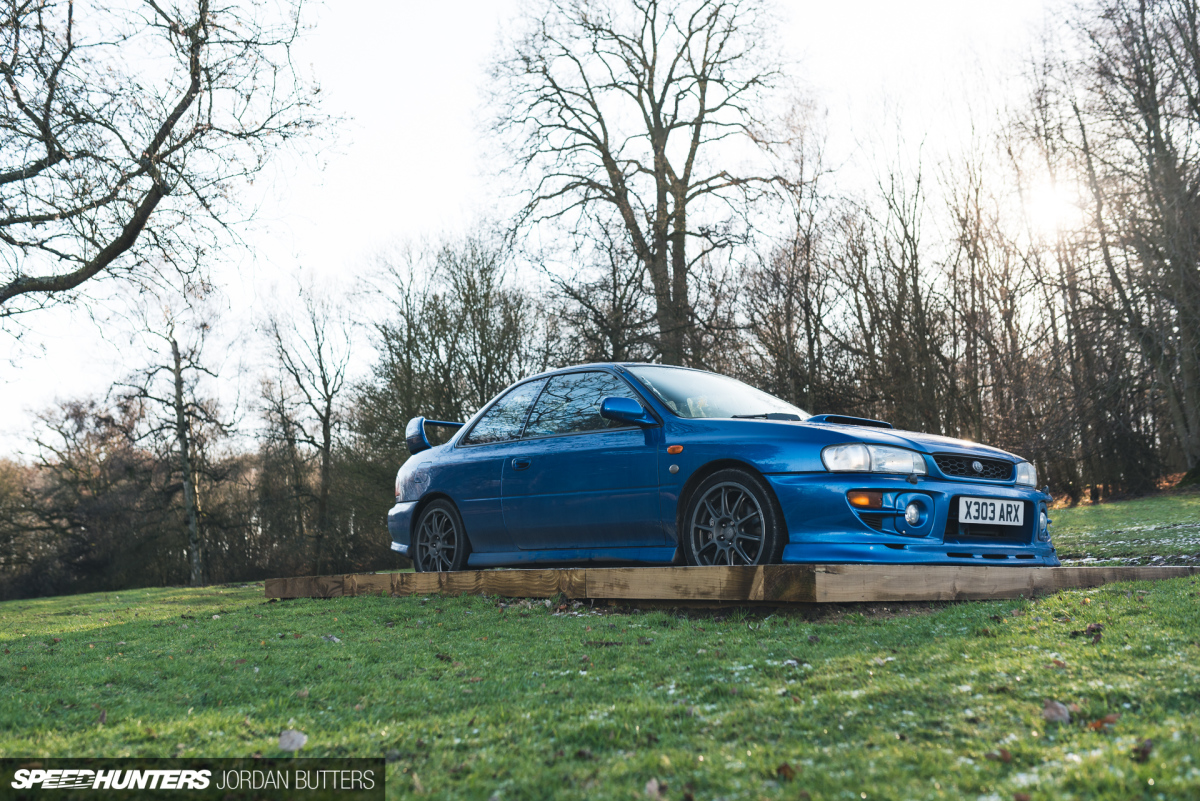 This past weekend I thought it high time that I paid another visit – the occasion? I was alive, and it was a Saturday.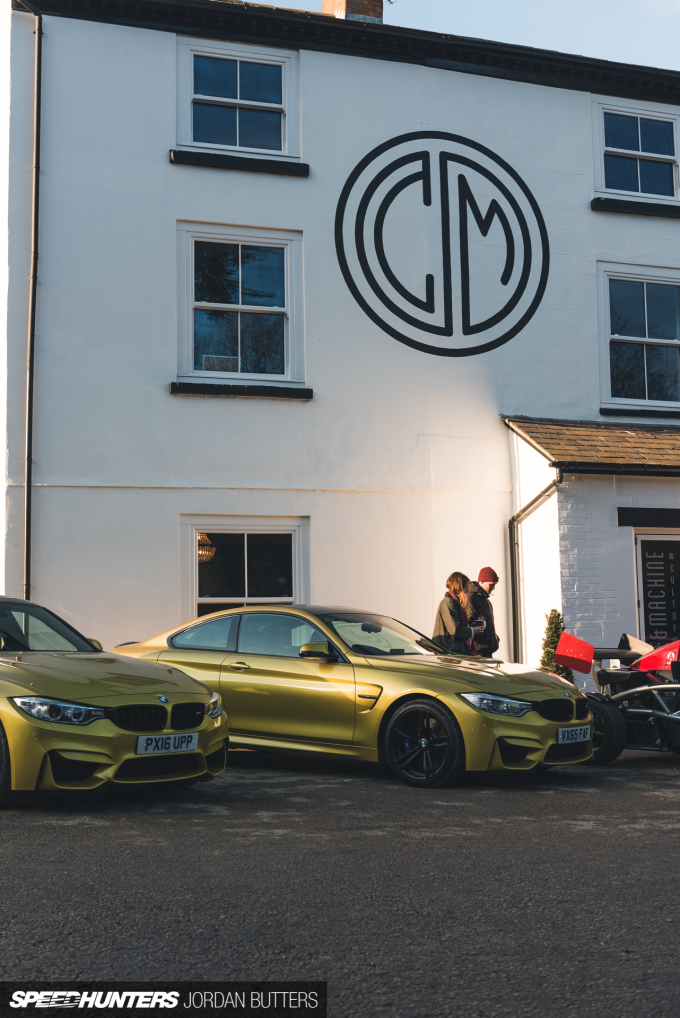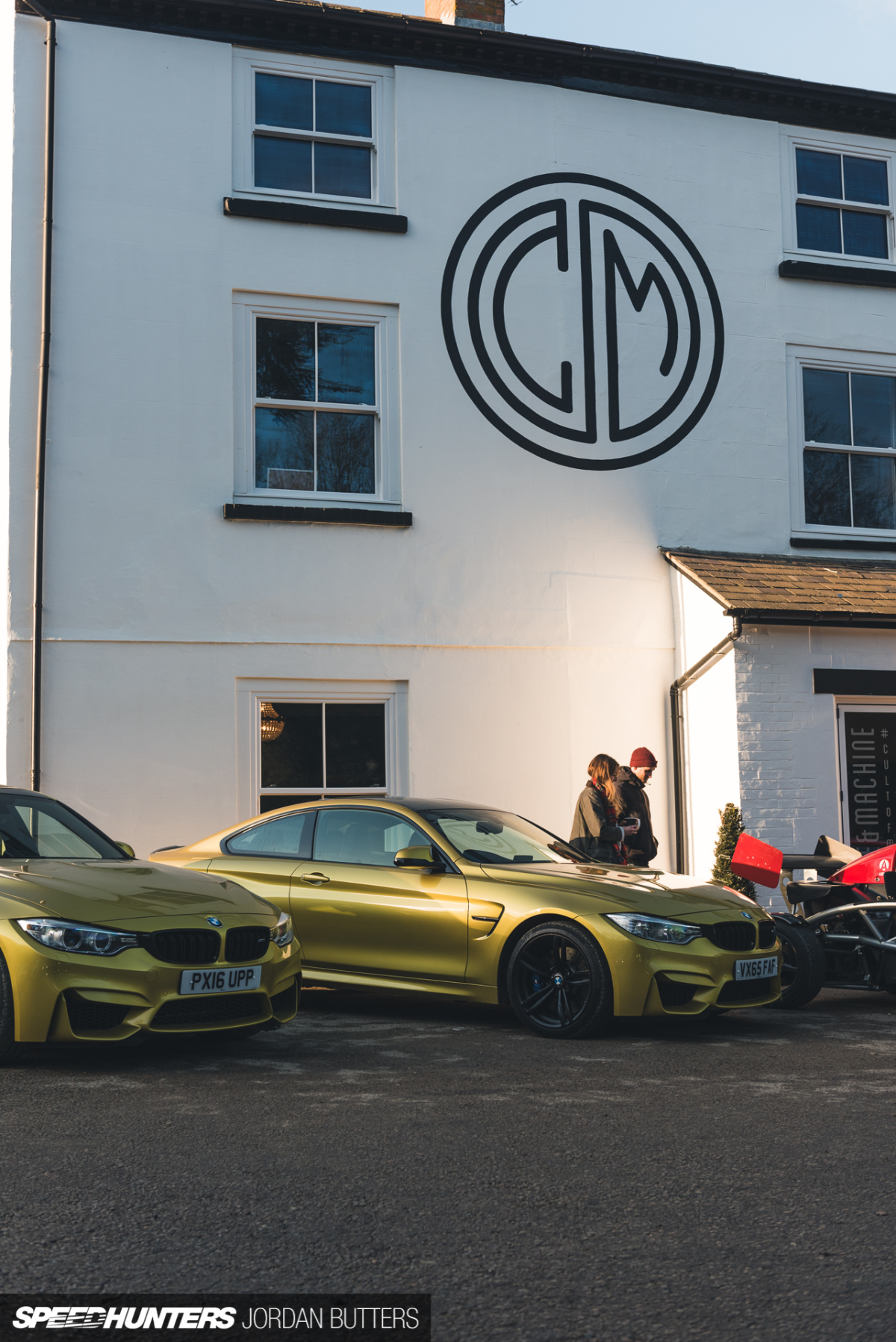 I also had a shoot booked for Classic Ford magazine not 20 minutes from C&M which looked set to wrap up around lunchtime. So it seemed rude not to swing by for lunch really.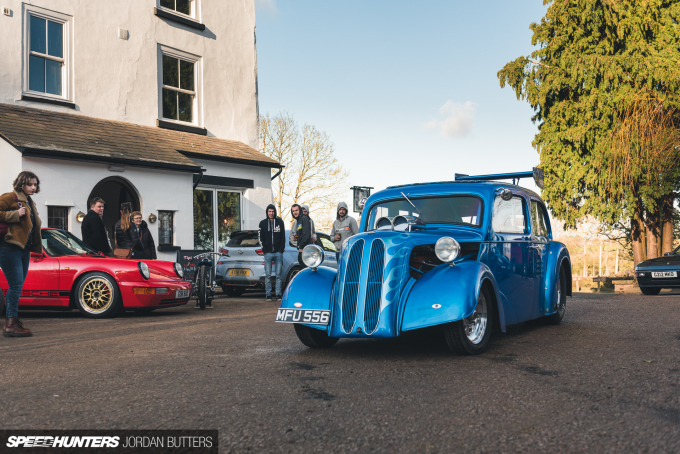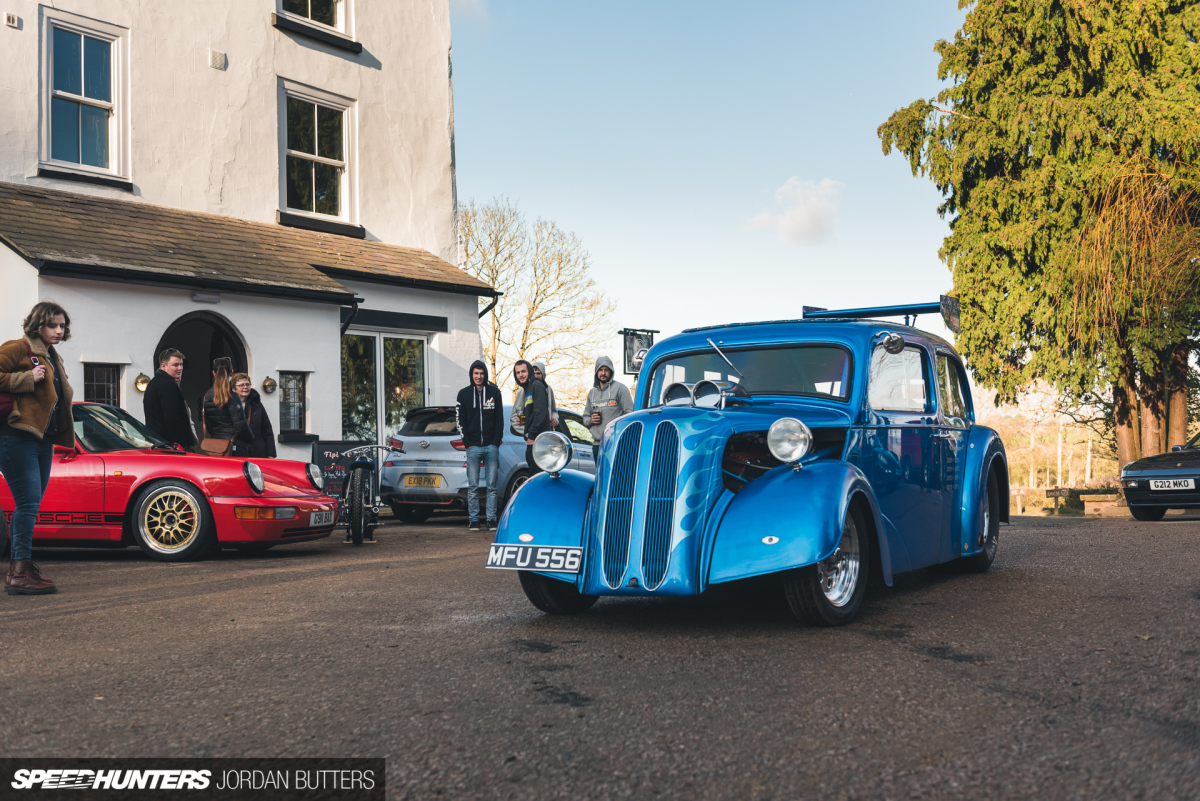 Since the launch weekend I've watched with intent on social media as seemingly every single weekend since Caffeine & Machine flung open its doors, the place seems to have been absolutely packed with all manner of interesting motors and weird and wonderful things.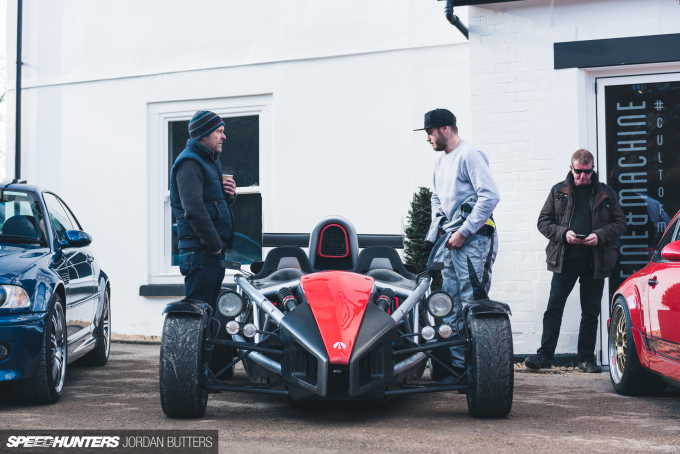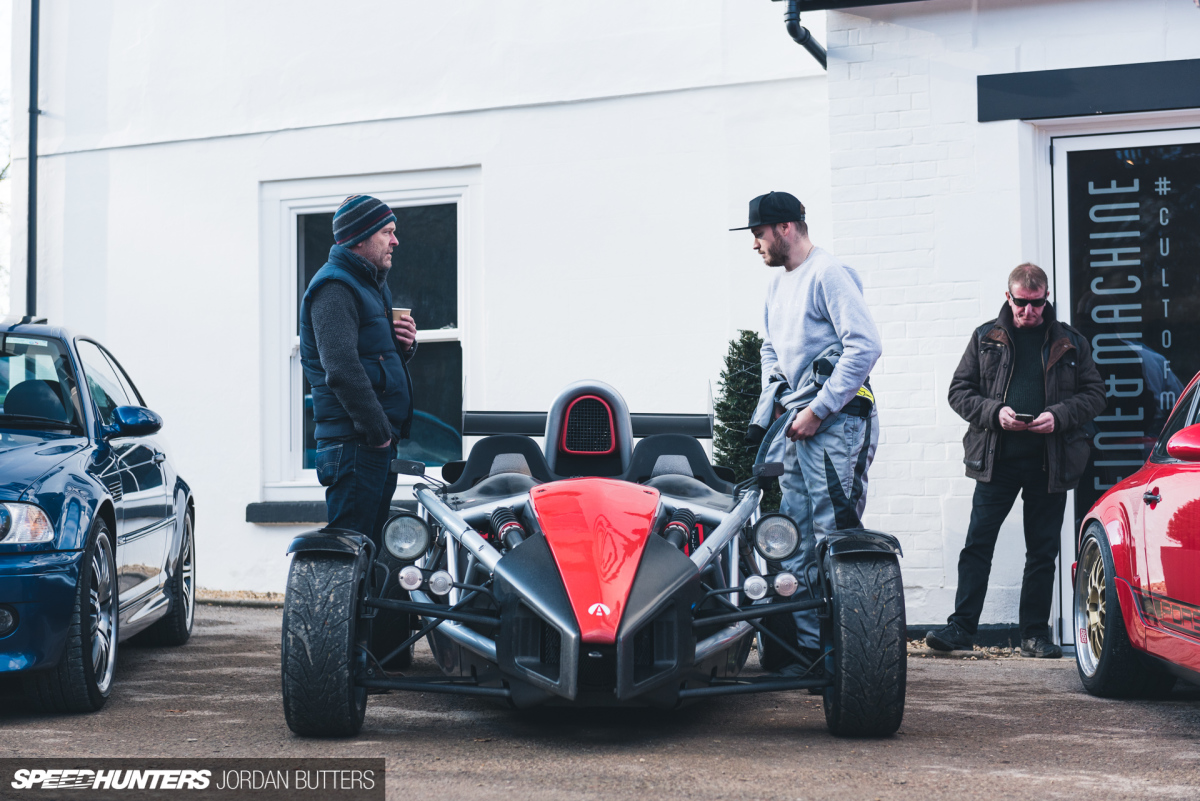 If you've missed the buzz here's your TL:DR – Caffeine & Machine is an open-to-all venue where you can eat, drink, meet with friends and hangout. Essentially it's an inn and restaurant geared towards those with a penchant for interesting motorised machinery. A permanent cars and coffee, if you will.
Part of the attraction is the carpark, and the other part is the stylish interior, designed with petrolheads in mind. A place to enjoy a coffee (or alcoholic beverage), scoff some food, sit down in comfort, chat to strangers, peruse some motoring publications or maybe try your hand at lapping Spa or the Nürburgring on the sim rig.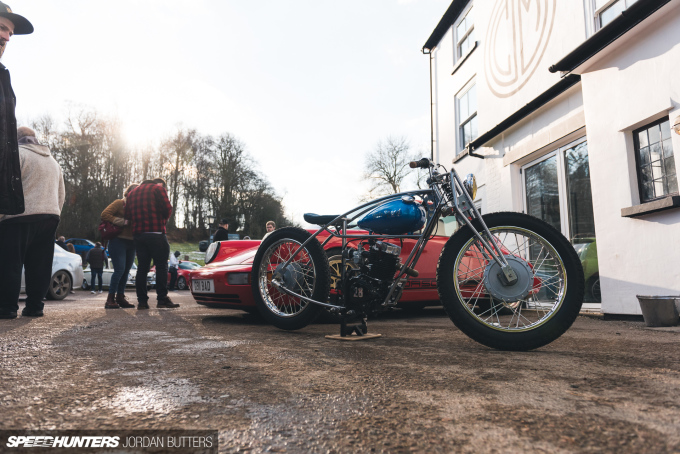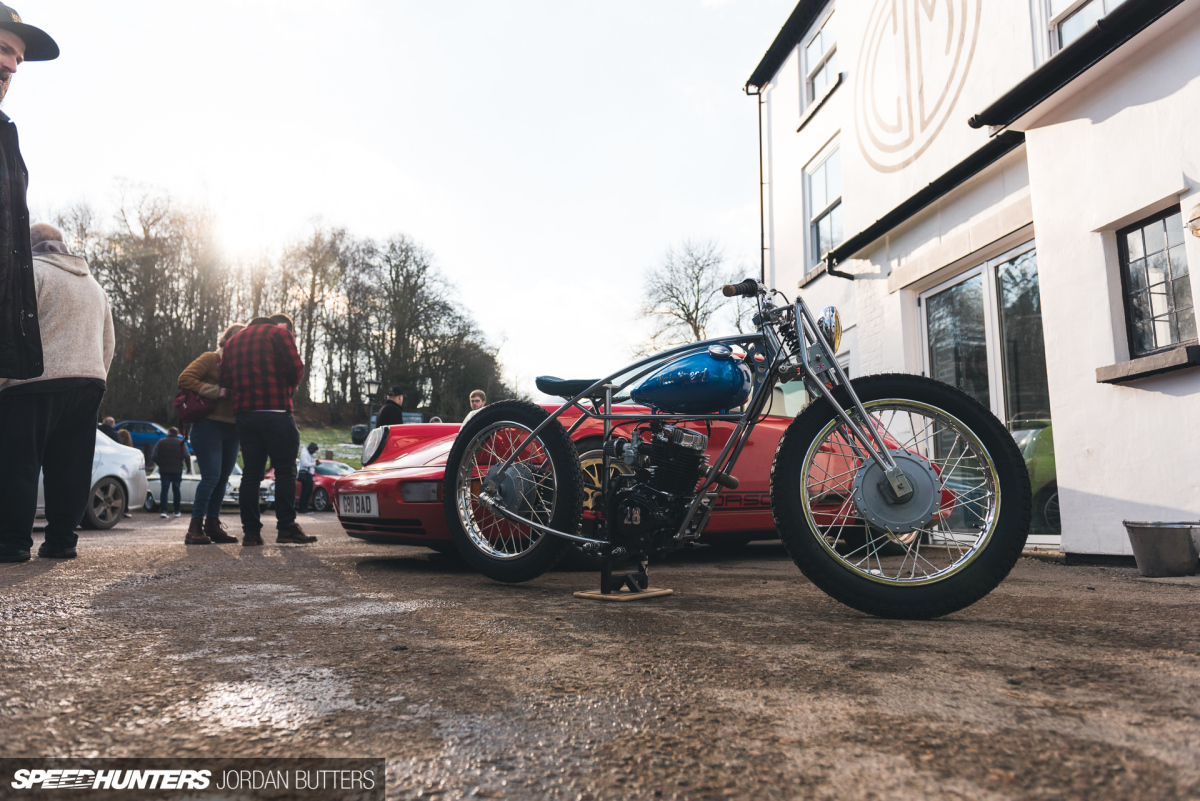 Since I was last here the team behind the idea seem to have really got into the swing of things, and have found their feet in the day-to-day runnings. What I really love about your typical day here is that hardly any of the cars and/or bikes on show here are staged, on display or part of the furniture.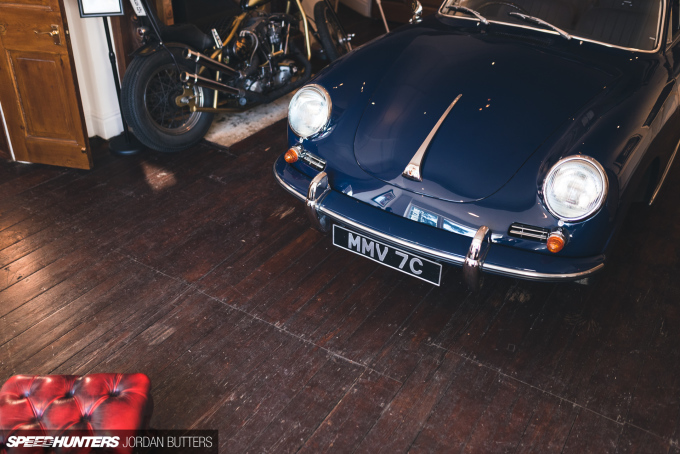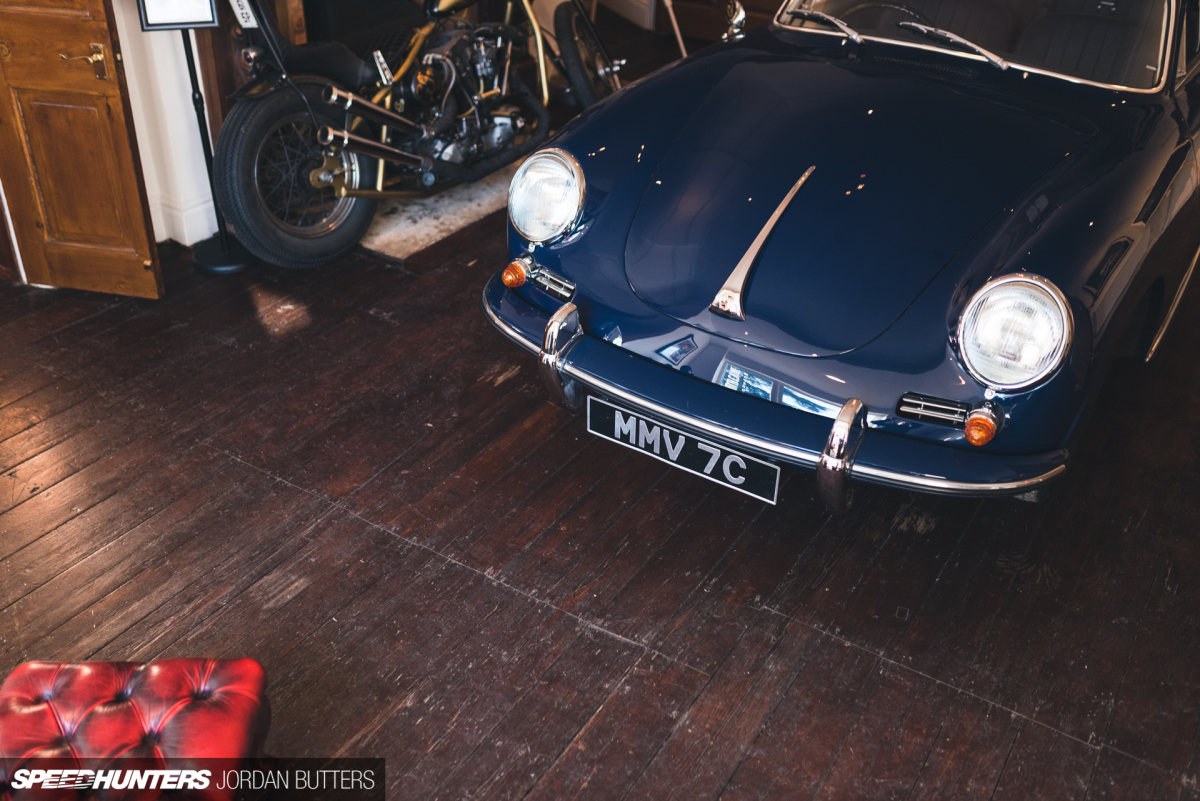 Well, except for the 356C in the living room, of course.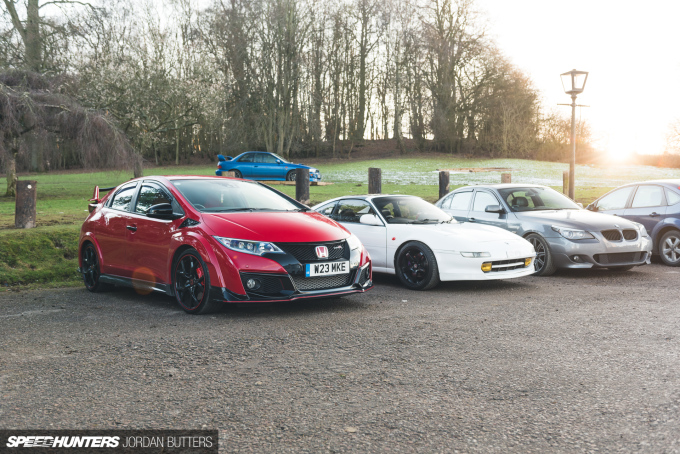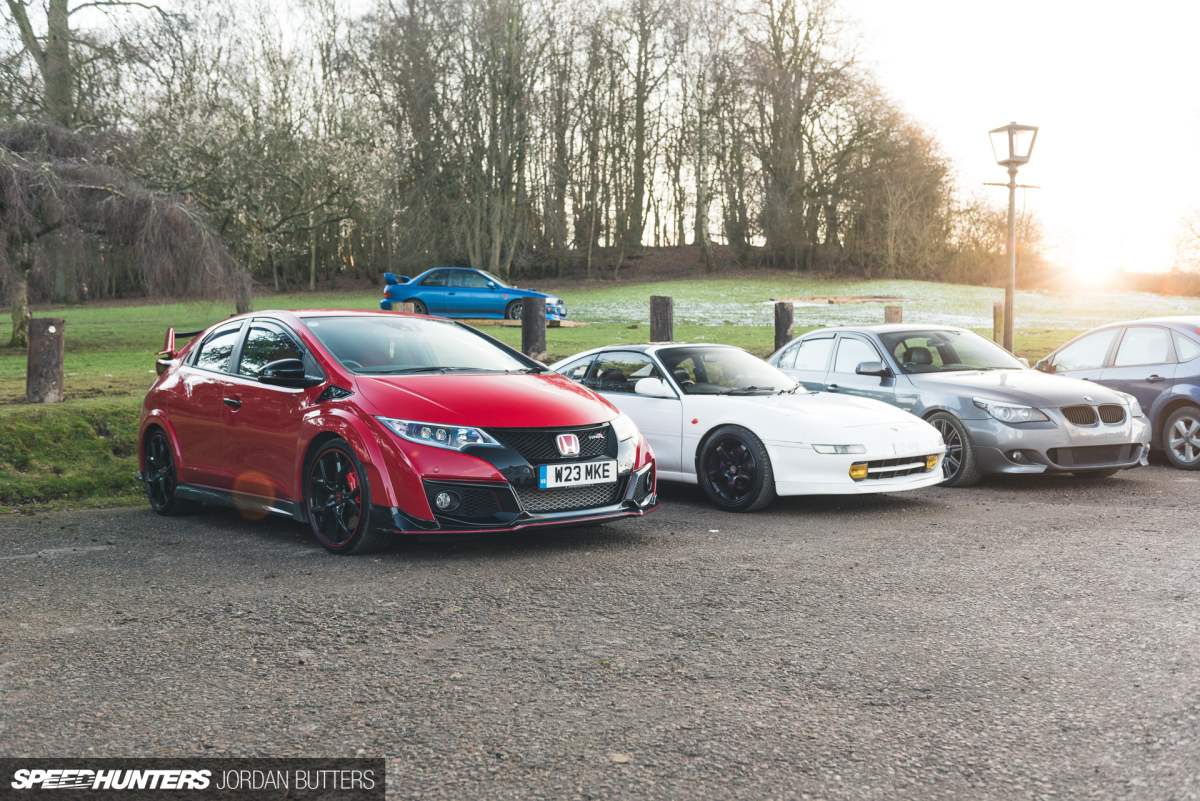 Everything else is either driven by someone who works here, or has been driven in by one of the punters. As a result the carpark and frontage never looks the same on any two given days.
That makes one of the best pursuits on a lazy weekend to just stand out the front and watch what rolls in and out. Have you ever been to a pub where more people stand out in the carpark than at the bar? Me neither, up until now.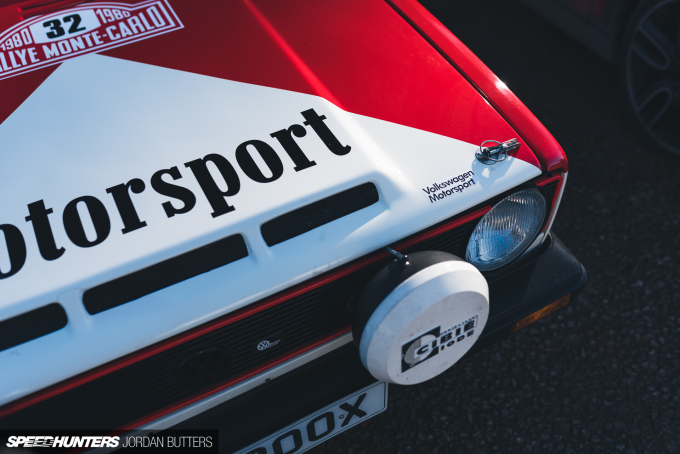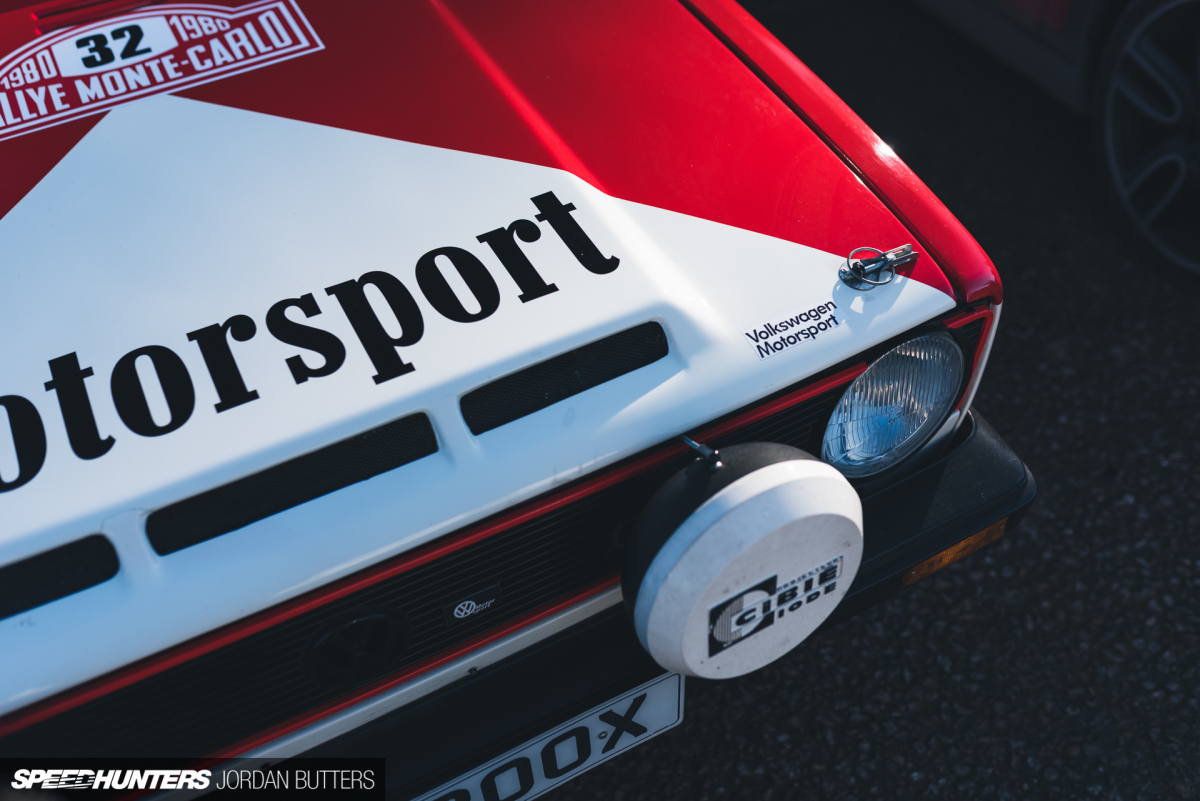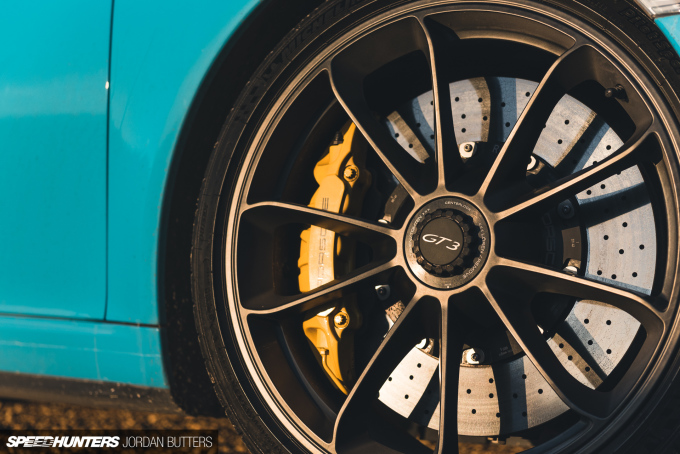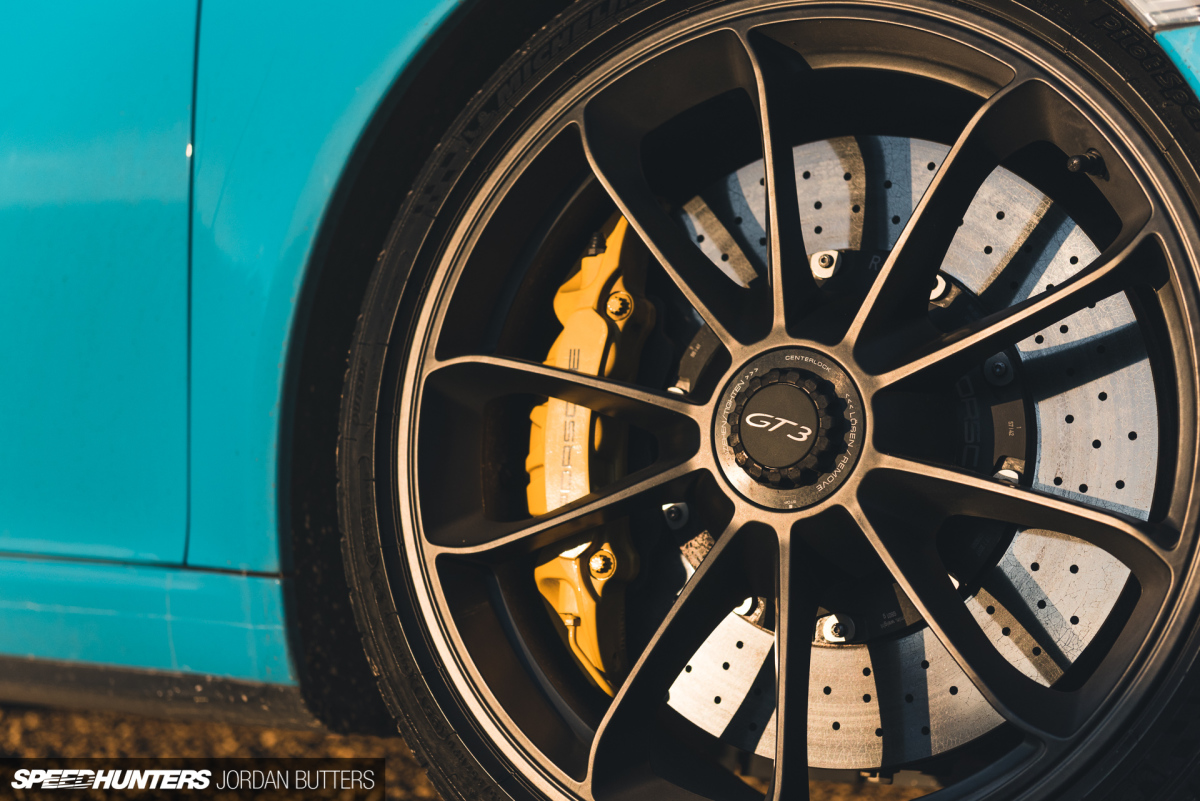 And you never really know what you're going to see, and the roster is down to pure luck; an old school motorsport-style Mk1 Golf sits next to a V8 Vantage. There's a highlighter-green Clio V6 dressed in road grime by the front door, a Lotus Cortina behind me, two flashy superbikes to the other side, a Miami Blue GT3 RS in the carpark out back and the eccentric lineup of metal just keeps pouring in and out all day long.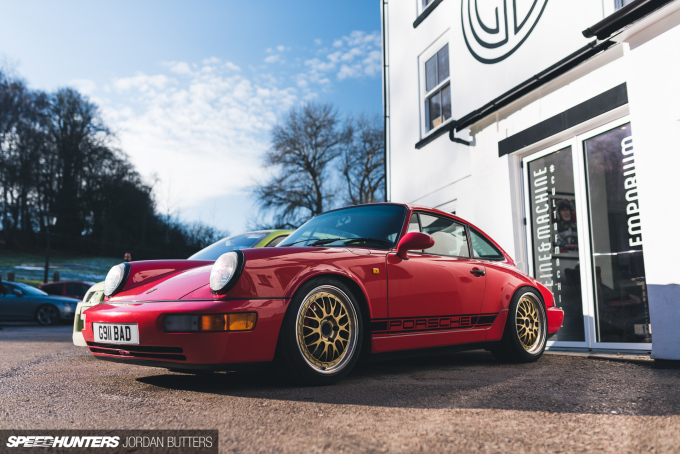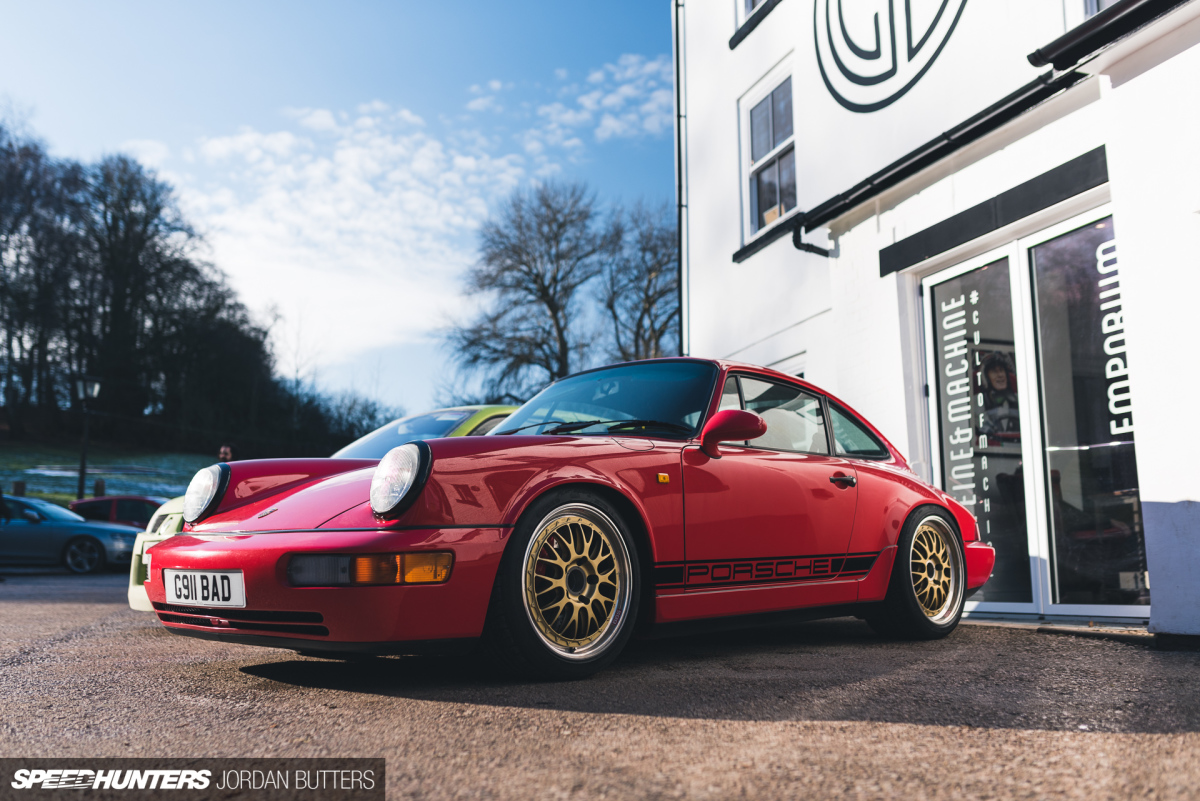 Car of the day for me? It has to be this 964 Carrera RS. Guards Red? Black interior? Gold BBS E88? Oh my. This is the stuff of dreams.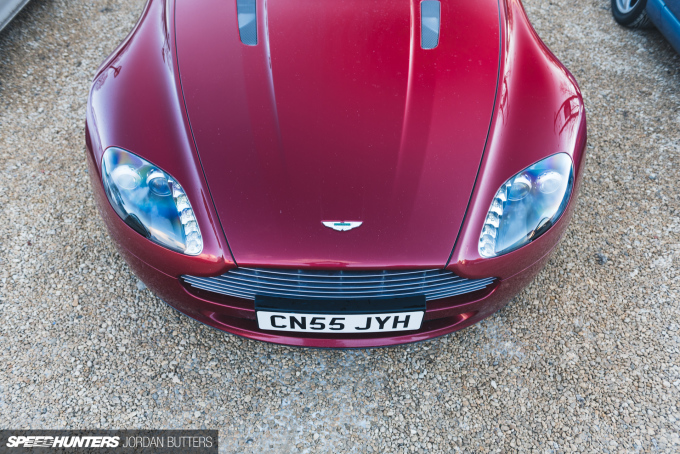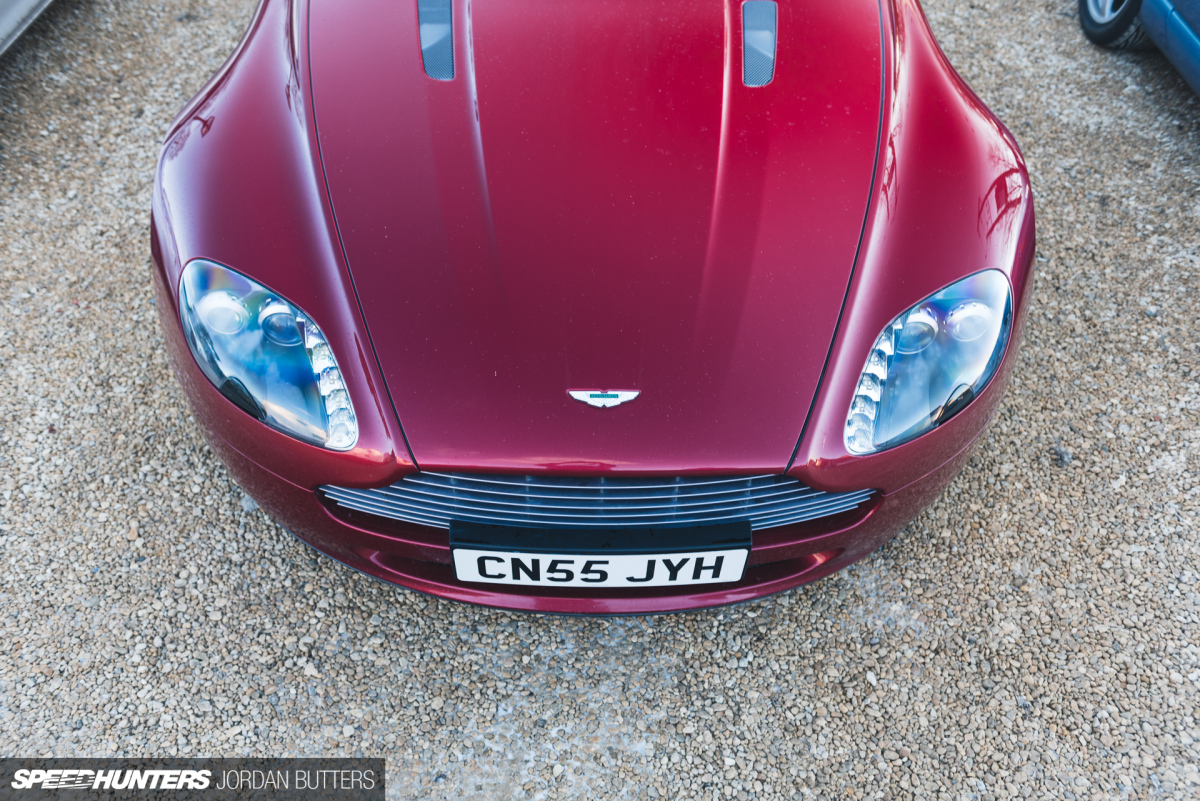 I also rekindled my admiration for how well the V8 Vantage has aged too. Can you believe this is a 14-year-old design? It still looks as good today as it always did.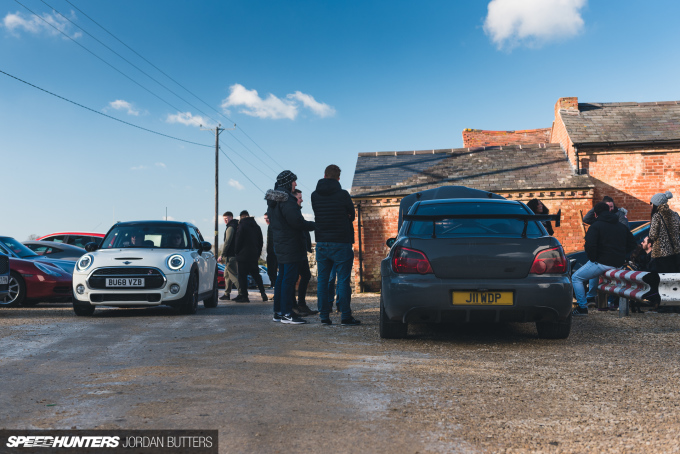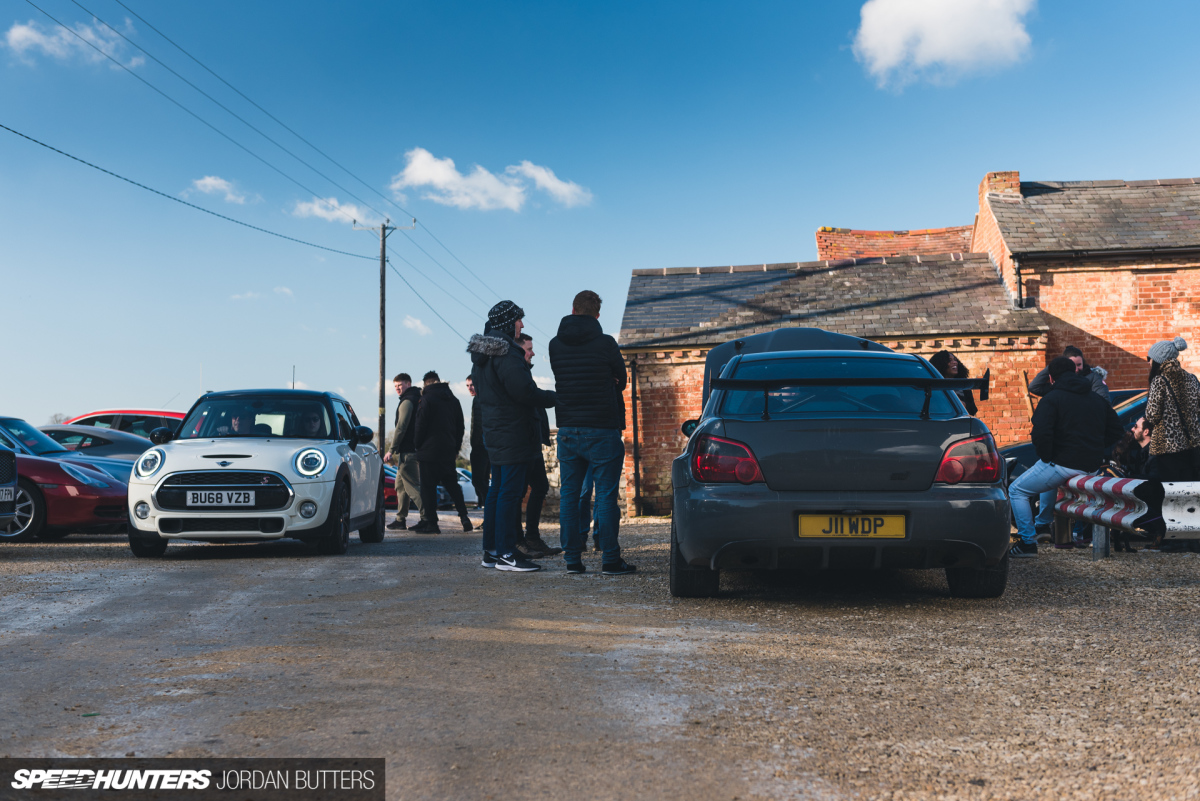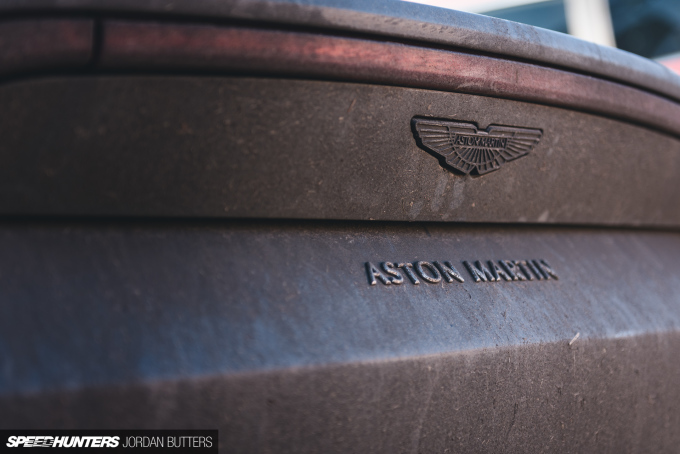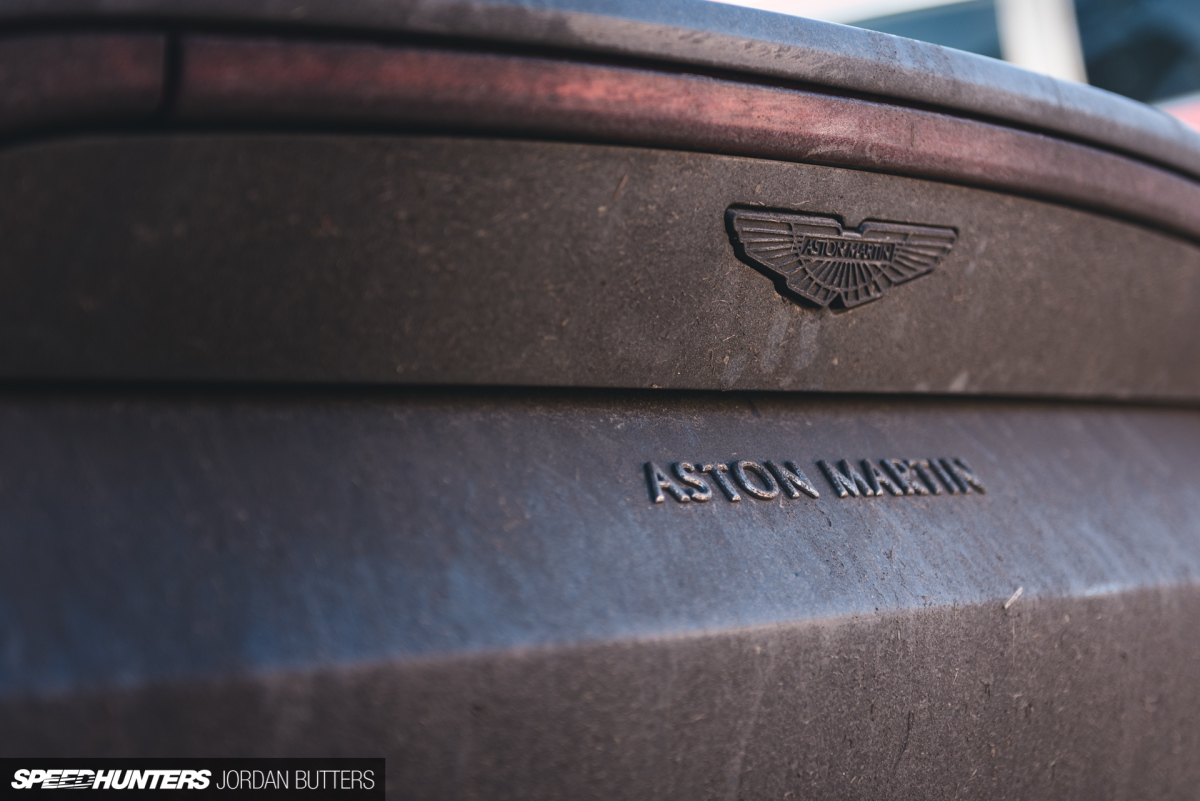 Wandering around the venue it quickly becomes clear that the people here today are the sort of enthusiasts that I'd like to think my ethos aligns with – it's barely above freezing, the roads are icy, disgustingly dirty, and coated in grime and salt, but the sun is shining and these people are here, enjoying getting their cars dirty and chatting to other like-minded weirdos.
I know plenty of people who wouldn't dream of taking their prized investment out of the garage when the conditions are like this, but that seems like madness to me.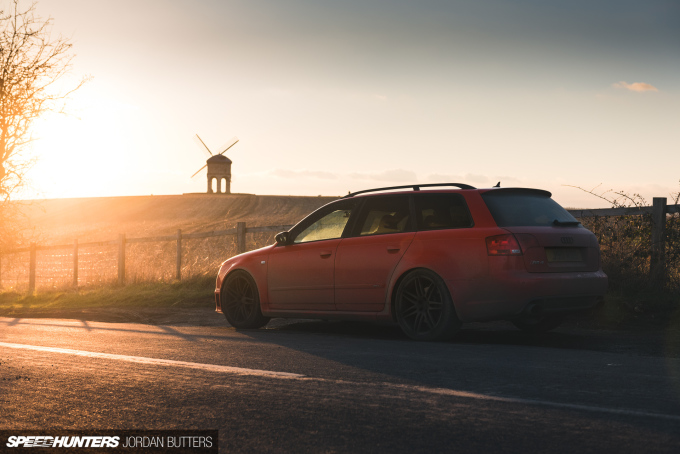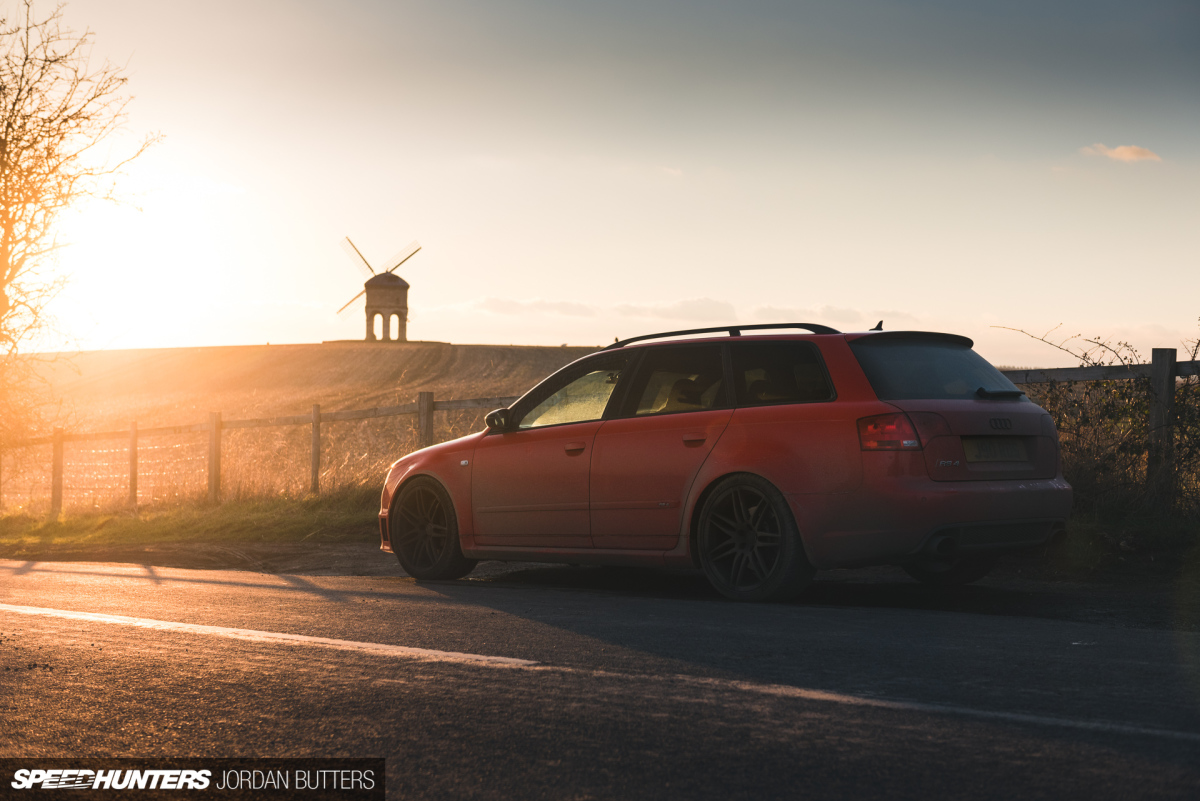 I don't know about you, but I'd much rather see something special completely caked in crap, streaks of dirty road water trailing down its flanks, the smell of warm components in the air and brakes still pinging from a spirited driving session than some immaculately polished and pristinely-presented pride and joy.
Cars are meant to be driven, and this is what weekends were made for.
Jordan Butters
Instagram: jordanbutters
jordan@speedhunters.com
The Gallery