In this day and age, it seems like a build needs to be really over-the-top in order to stand out.
With all the crazy body kits, flashing lights, and big horsepower builds that fill up the halls of Makuhari Messe come Tokyo Auto Salon time, it's always a treat when you come across a car that brings it all back down to Earth.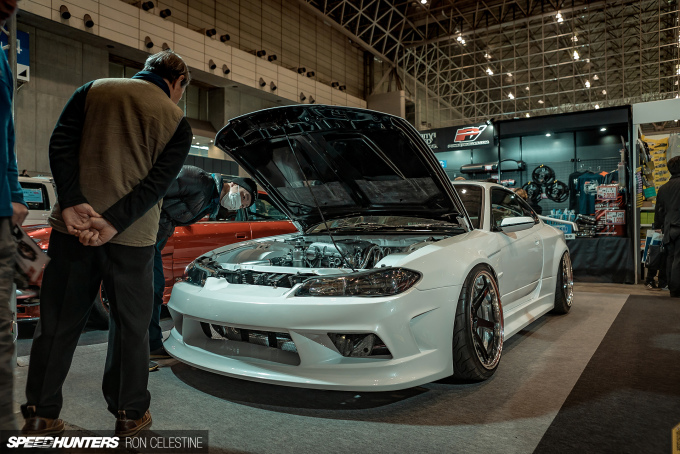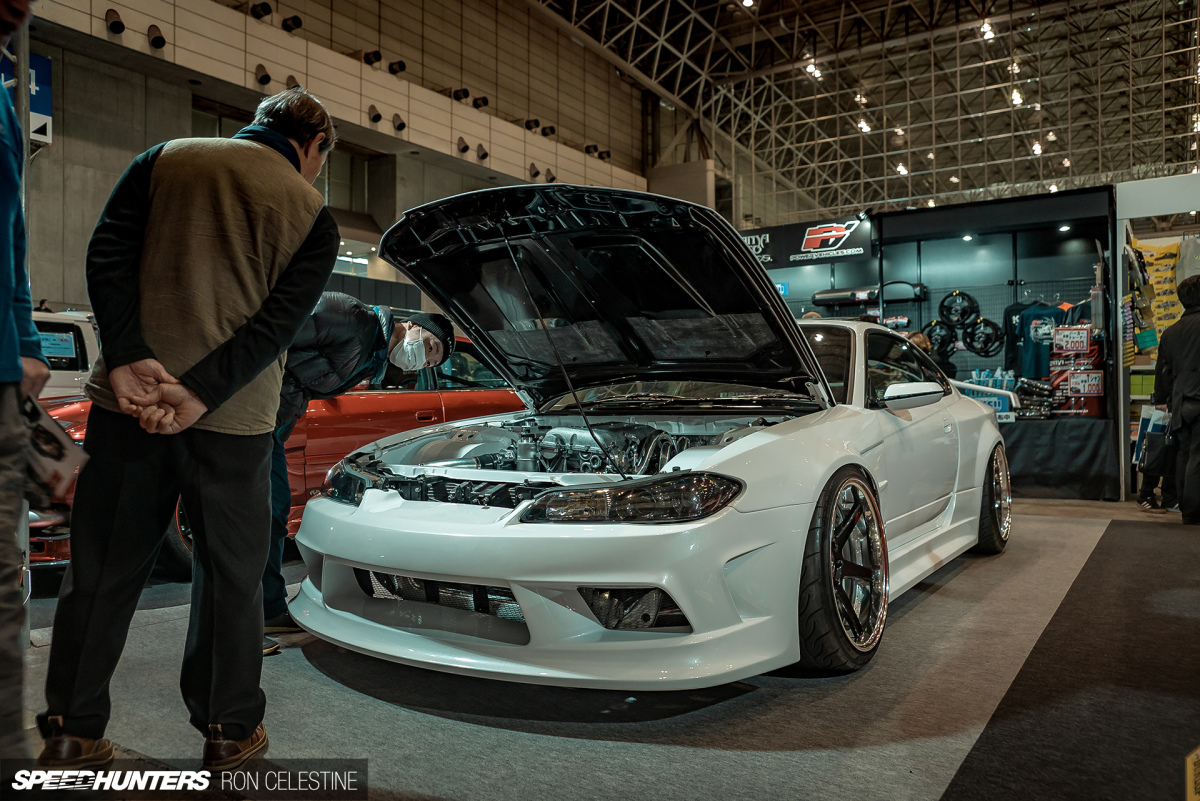 In the case of N-Stage's wide-body S15 Nissan Silvia, everything is incredibly well executed but not overdone.
The extra girth added by the kit has been molded back into the body instead of being riveted in place, and made to match the S15's original body lines. It's something that helps enhance the look of the deep-dish Work Zeast ST1 wheels and pulls the overall exterior image together.
The most extreme things are at the rear, thanks to a wide spoiler with added Gurney flap and a quad-tip Akrapovič exhaust.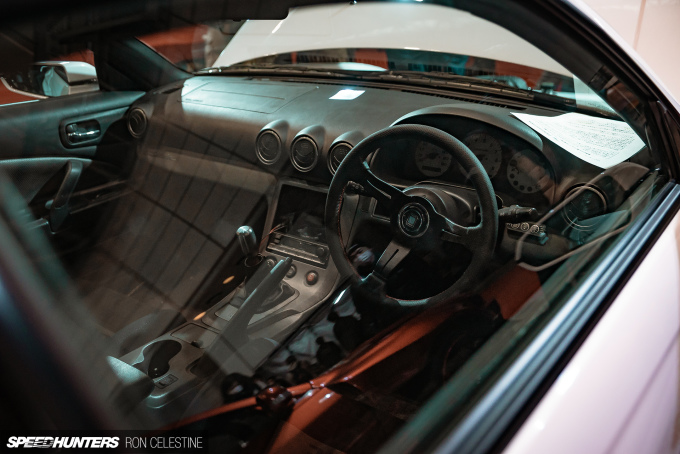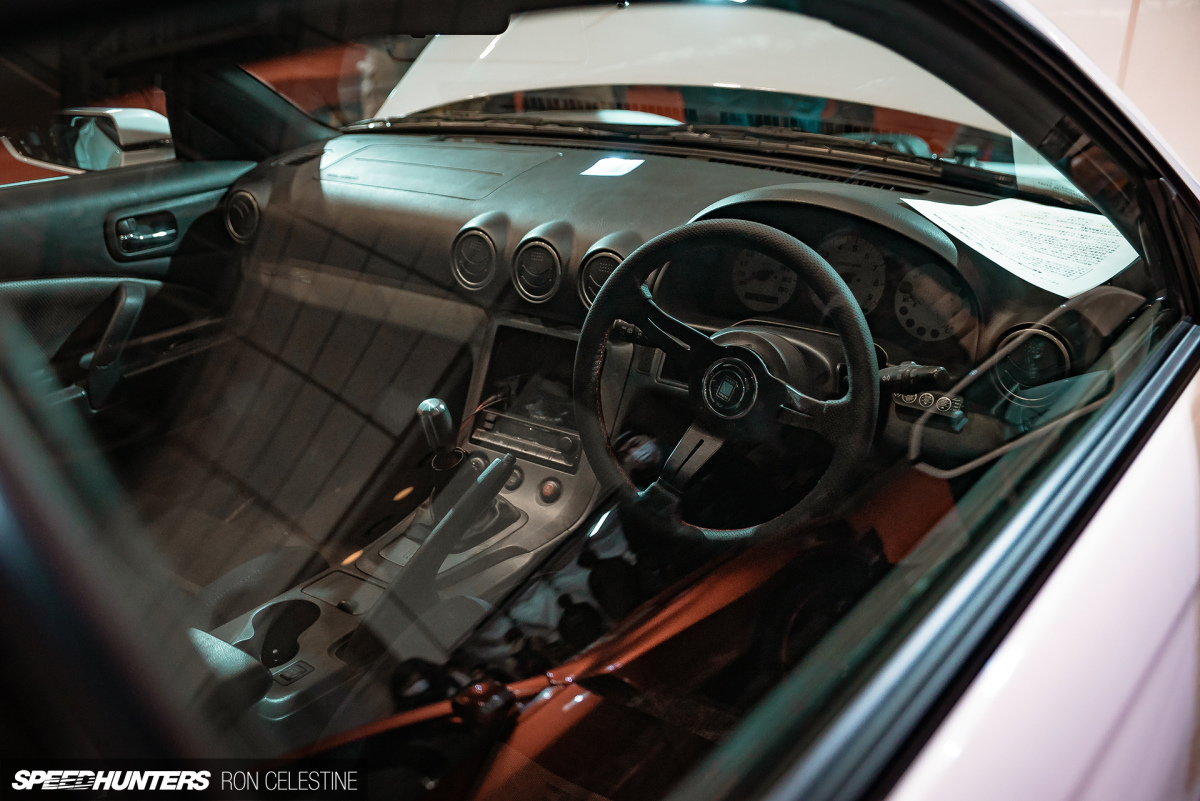 The interior also keeps it simple; aside from the driver's seat being changed and a Nardi steering wheel added, it's a pretty stock affair.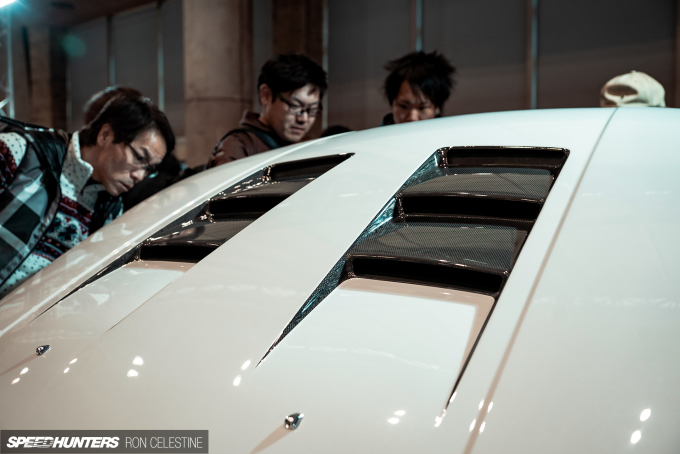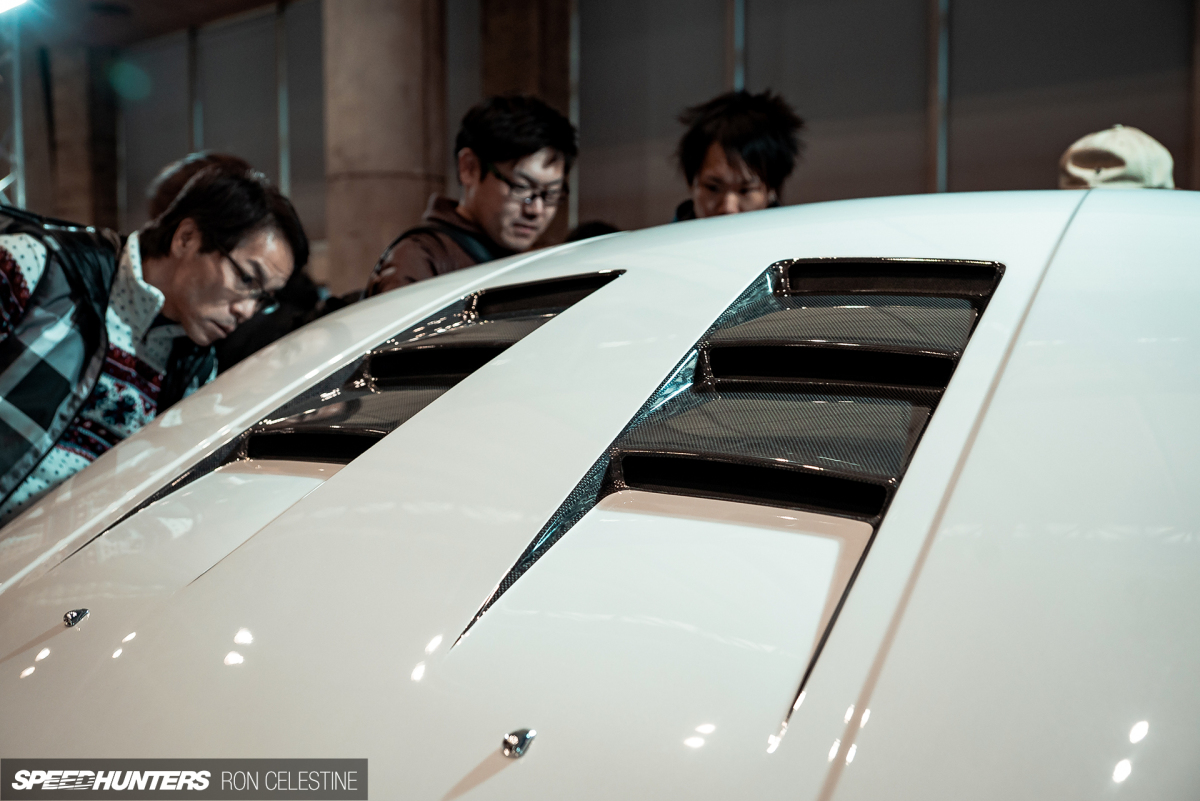 But the star of the show is most definitely what lies beneath the carbon fiber hood.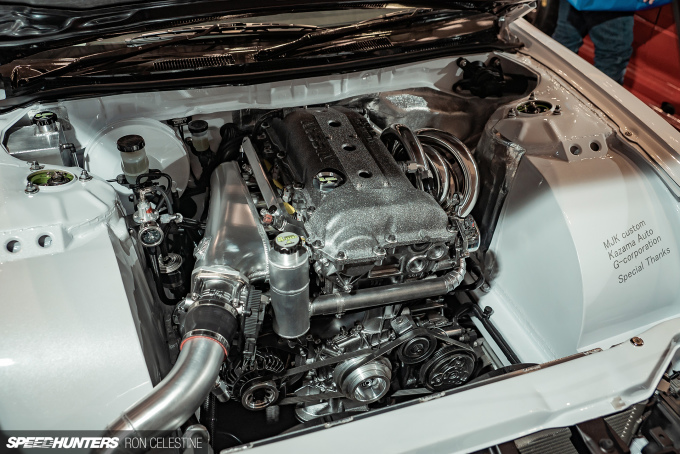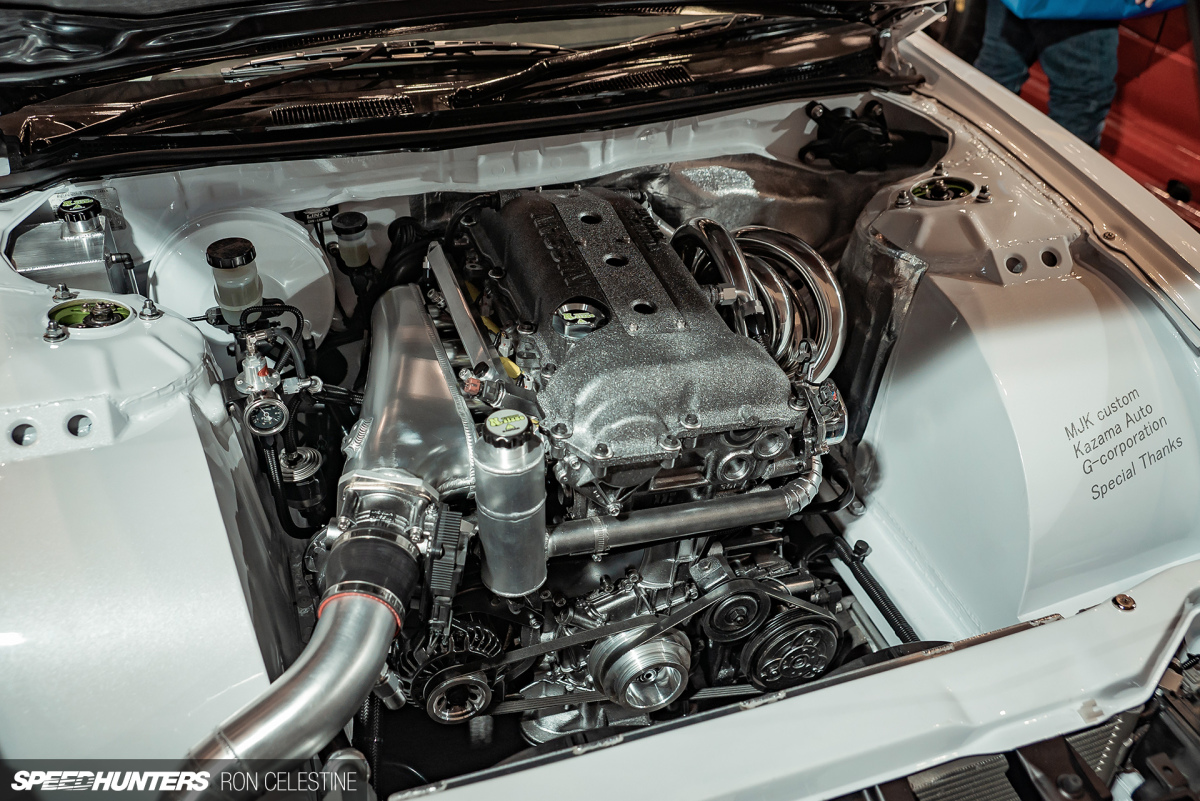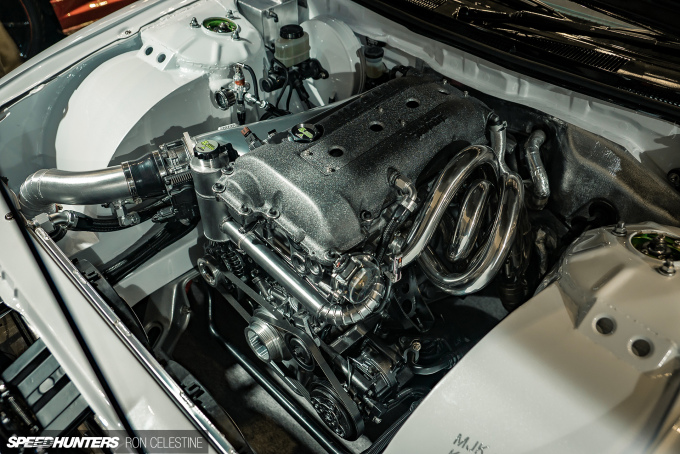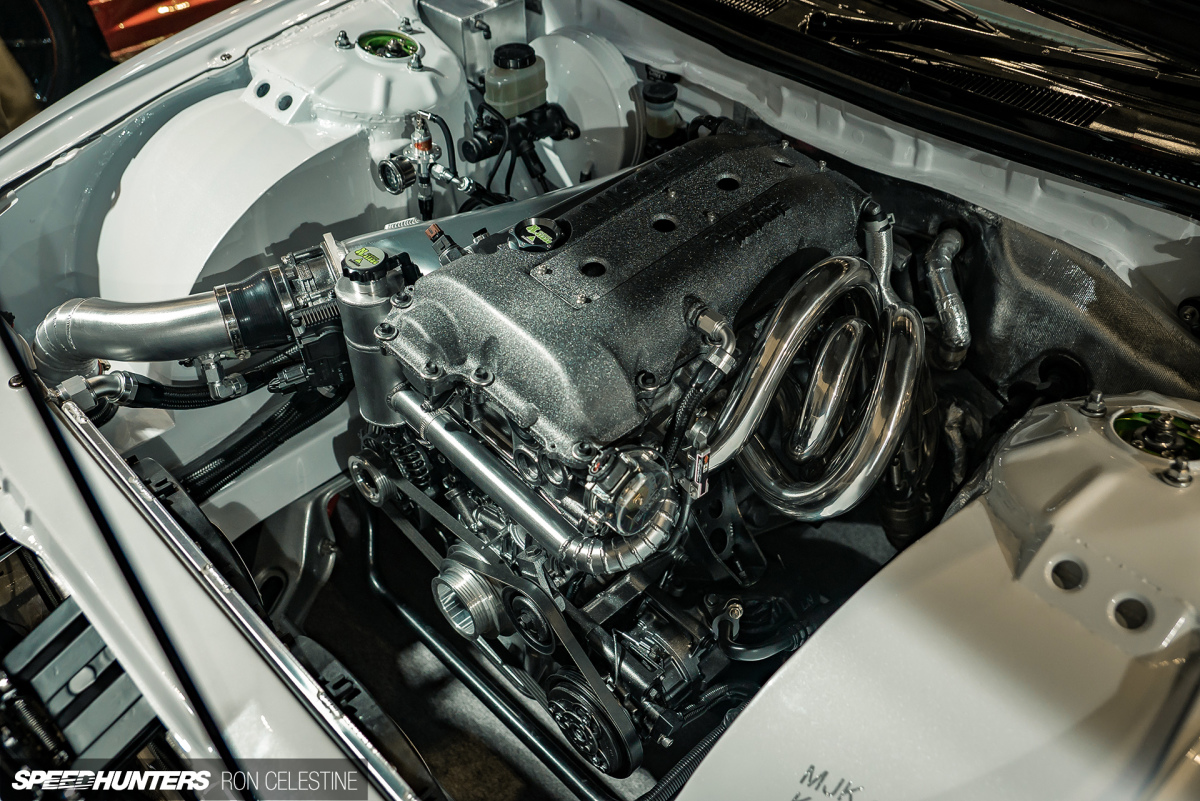 For a refreshing change of pace, the S15's original SR20DE has been retained rather than swapped out for an RB or JZ engine. The owner also shaved and tucked the engine bay (something that seems to be catching on in the Japan show scene) which makes the four cylinder power plant really stand out.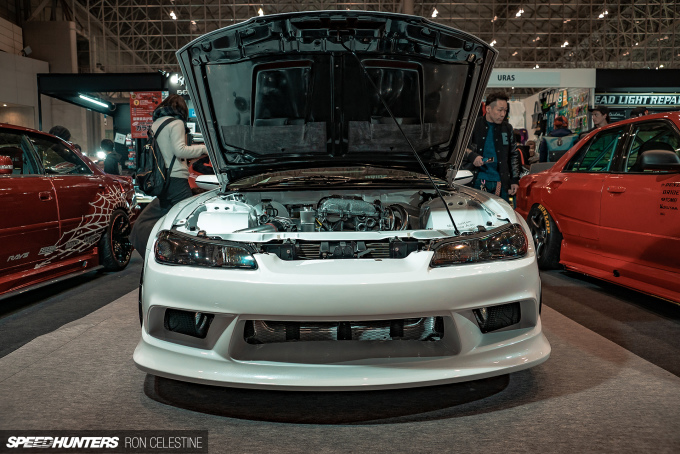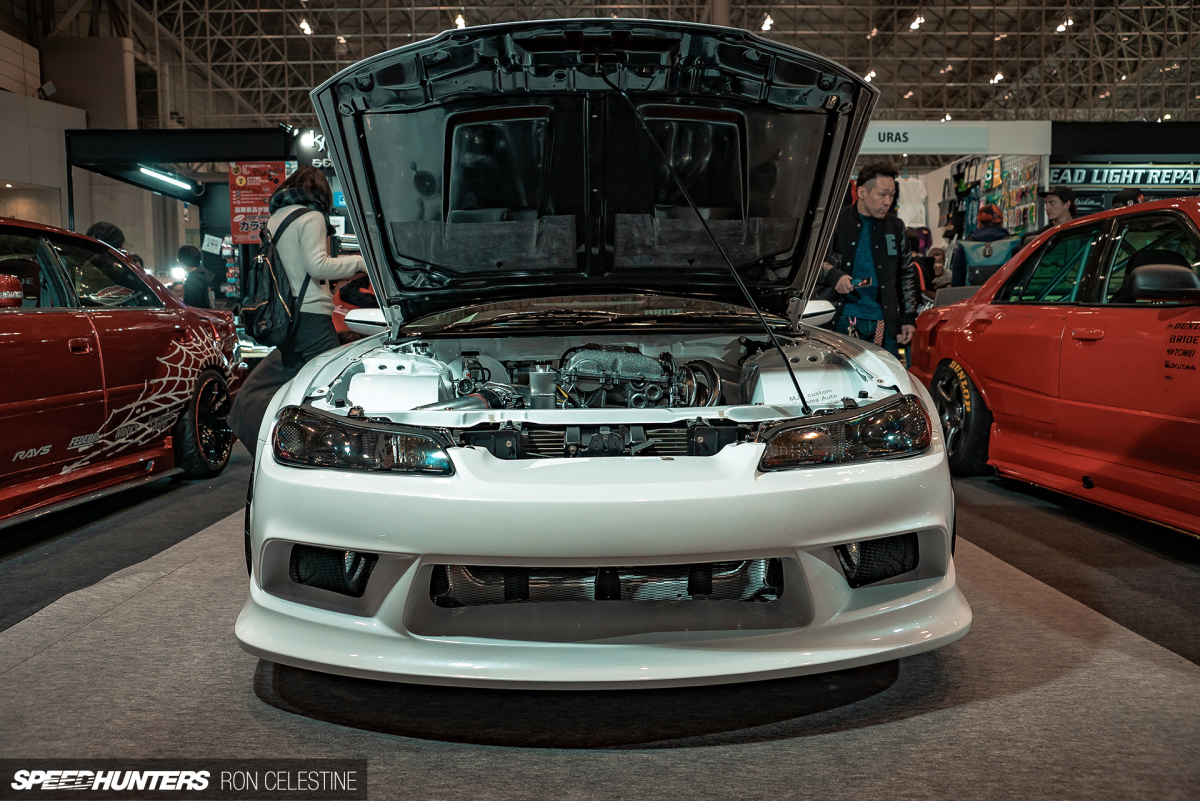 It just goes to show – sometimes simple and elegant really is best.
Ron Celestine
Instagram: celestinephotography