The auction house is one of my favourite areas at Autosport International.
In previous years it's been operated by Coys, but this year Silverstone Auctions debuted at the show. As I've mentioned previously, a little game I like to play is to go on an imaginary shopping spree and see what I can squeeze into a pre-set budget – this year my purse was limited to £750,000. That's the cost of a base-spec McLaren Senna, if such a thing exists, or several of these arguably cooler but definitely older cars.
Wandering around the Silverstone Auctions space with my fantasy purse in mind, I'd already earmarked a very cool 1984 Renault 5 Turbo 2 (£63,000), a much newer but utterly desirable Porsche 997 GT3 RS (£157,600), an ultimate-spec yellow Porsche 964 Carrera RS N/GT (£129,375), a 1975 Porsche 911 'Safari Spec' rally car (a bargain at £81,000) and a 1965 Studebaker Lark Daytona 500 (£115,000) which I spent far too long drooling over. Referring to their final sale prices, this had me knocking on the door of £546,000.
Then I spotted something very cool, and for a bargain price, too.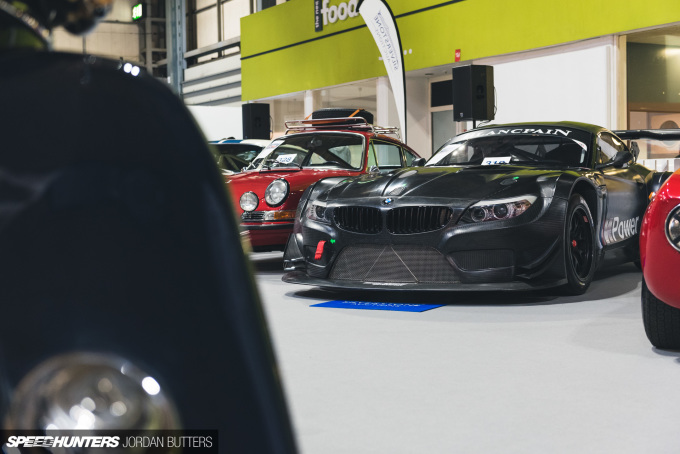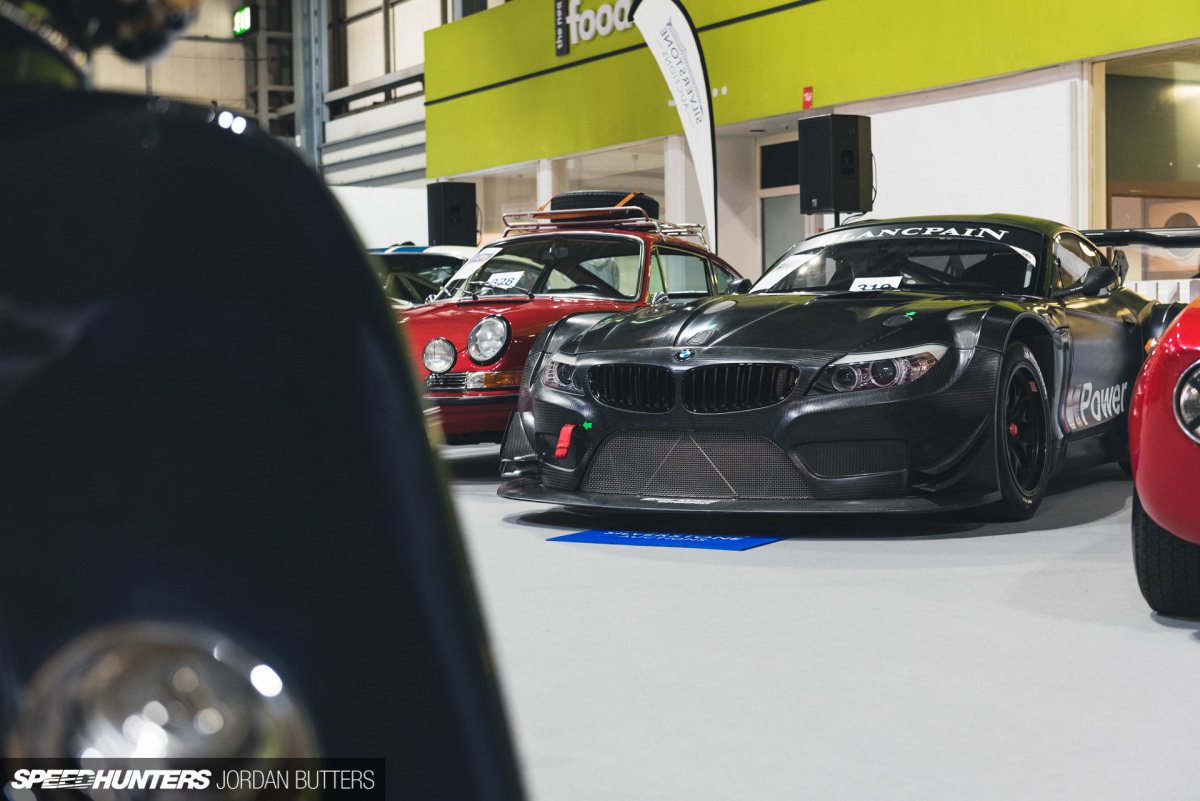 This BMW Motorsport Z4 GT3, chassis #1004, was built by BMW Motorsport in 2010 on behalf of Dörr Motorsport in Germany for use in VLN and the N24. Of course, it wasn't the only E89 that debuted that year; Schubert Motorsport's Need for Speed/Speedhunters-branded machines also broke cover in 2010. I wonder where those cars are now?
This car was later operated by the hugely successful Marc VDS team, and went on to take podiums in the Blancpain championship at Magny Cours, Silverstone, and Oulton Park, and multiple podiums in the British GT championship. Since the original build, Barwell Motorsport brought the Z4 up to 2015 specification with a full bare-chassis rebuild, and it remains undriven since.
In my opinion, the road-going Z4 Coupe is still a great-looking car, albeit one slightly tarnished by an association with people who might cut hair for a living. However in GT3 spec, with centre-lock wheels, aggressive wide bare-carbon bodywork and that huge wing, it looks truly insane.
That's without mentioning that there's a BMW V8 under the bonnet. And not just any V8 – BMW's P65B44 4.4-litre is the racing version of the E92 M3 GTS power plant, and just so happens to be one of the best sounding engines in GT racing. I can hear Speedhunters' technical editor Ryan's BMW-senses tingling from here.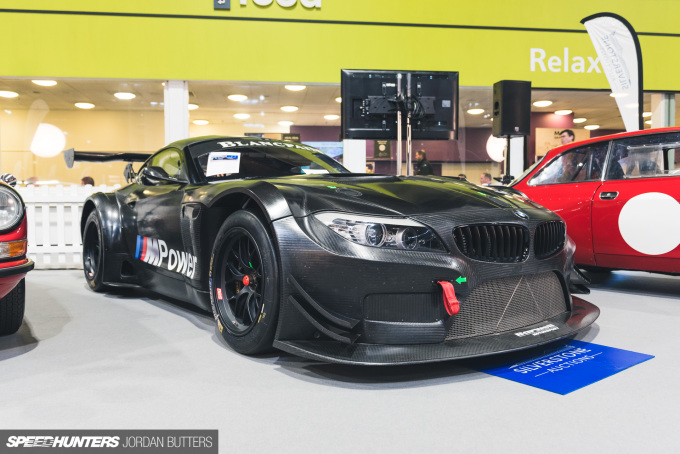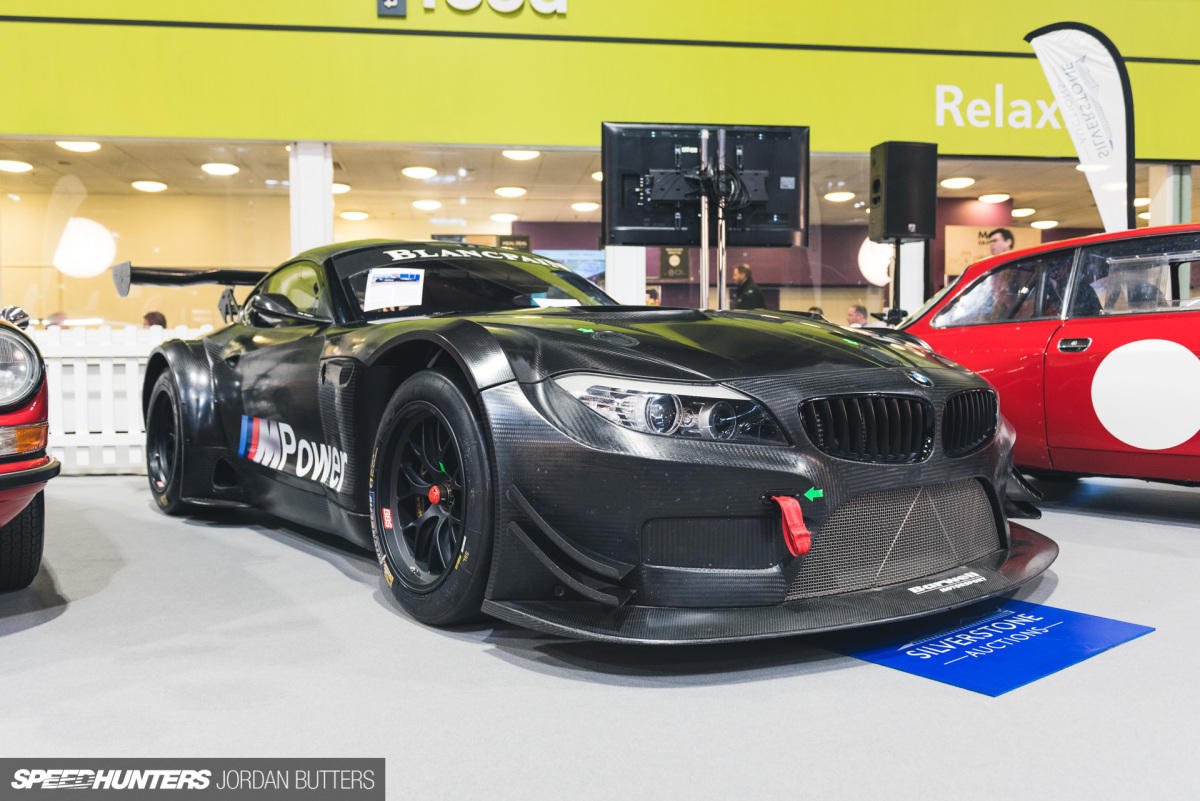 The good news? Well, brand new this car would've set you back €300,000. For a slightly-used race car, this Z4 GT3's sale price was just £118,125, including a spares package, taking my total imaginary spend to just over £664,000. That gives me a cool £86,000 to spend on getting this bad boy road legal.
Given the same budget, would anyone still take the Senna?
Jordan Butters
Instagram: jordanbutters
jordan@speedhunters.com