Welcome to 1996.
I'm sure it's hard for tuners to come up with fresh and interesting builds to showcase at events like Tokyo Auto Salon, but as HKS has proven this year, it doesn't mean a demo car needs to be brand new.
To launch its new range of engine components and turbochargers for the RB26DETT, HKS took its old BCNR33 Nissan Skyline R33 GT-R, as originally built to contest 0-300 km/h speed trials run by Option magazine at Yatabe, and gave it a complete refresh.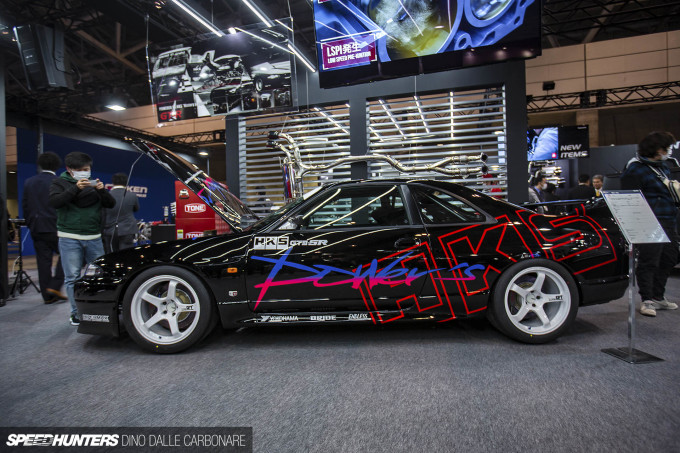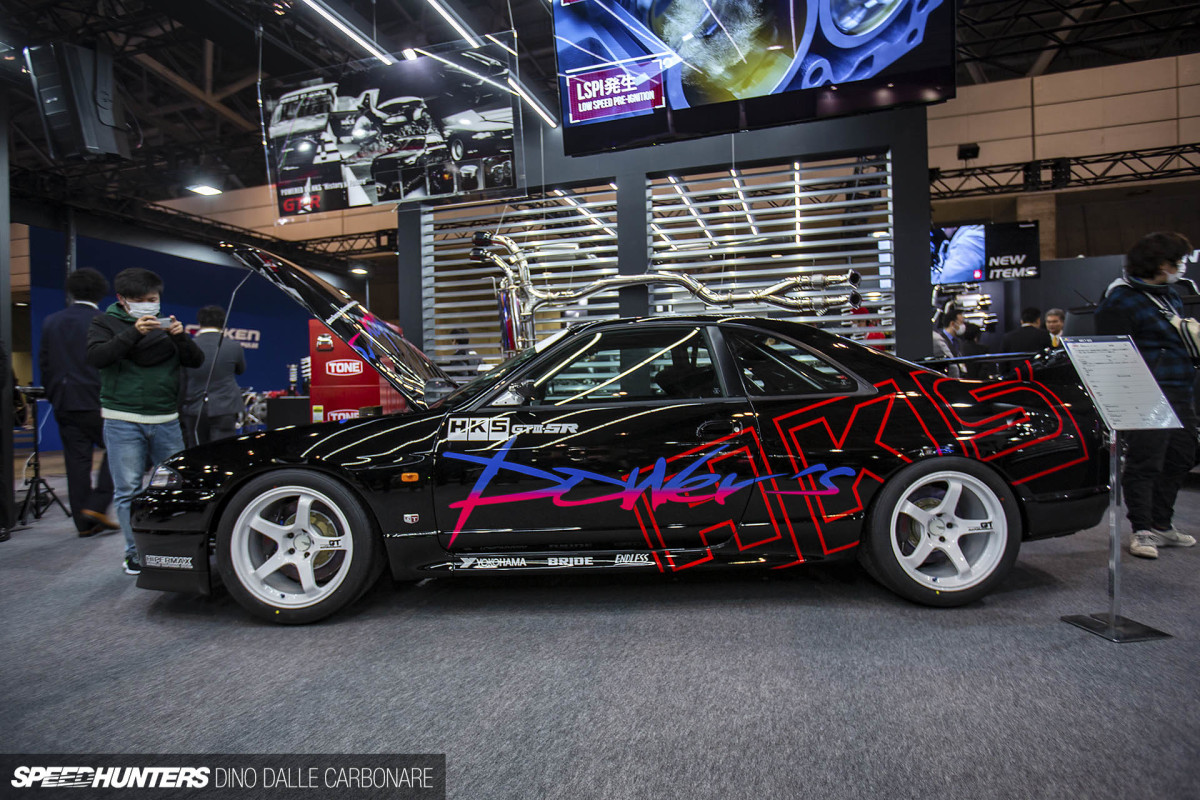 This is what they came up with. Oozing coolness, being simply a good old fashioned GT-R build spiced up with modern components and know-how, the R33 was easily one of the top cars at TAS 2019.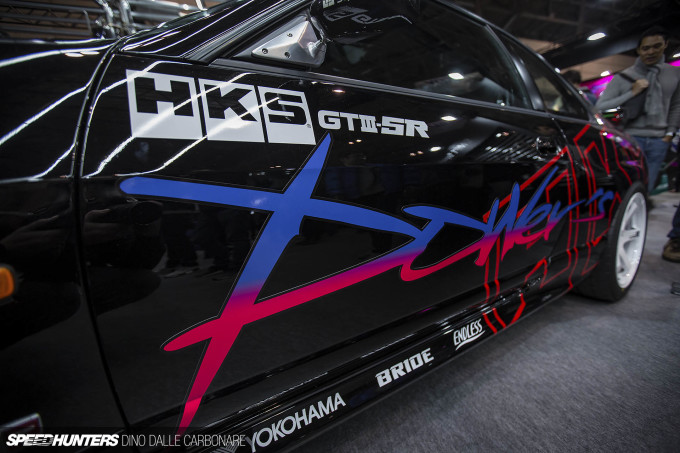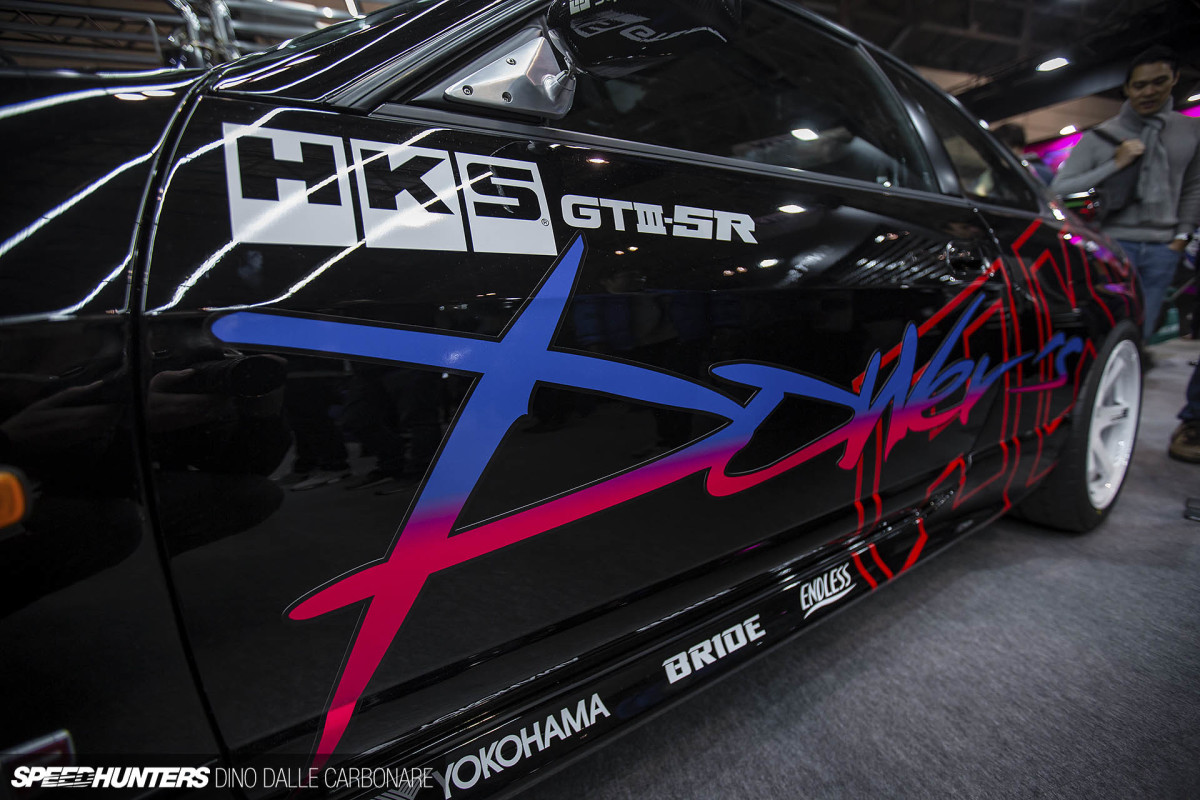 HKS event went right back and used their old colors and graphics.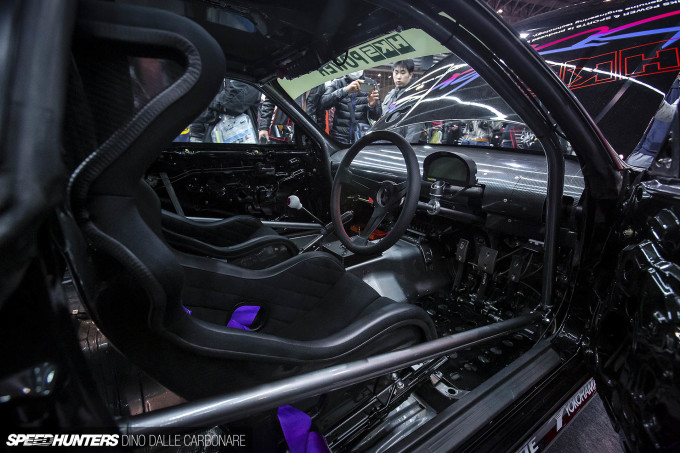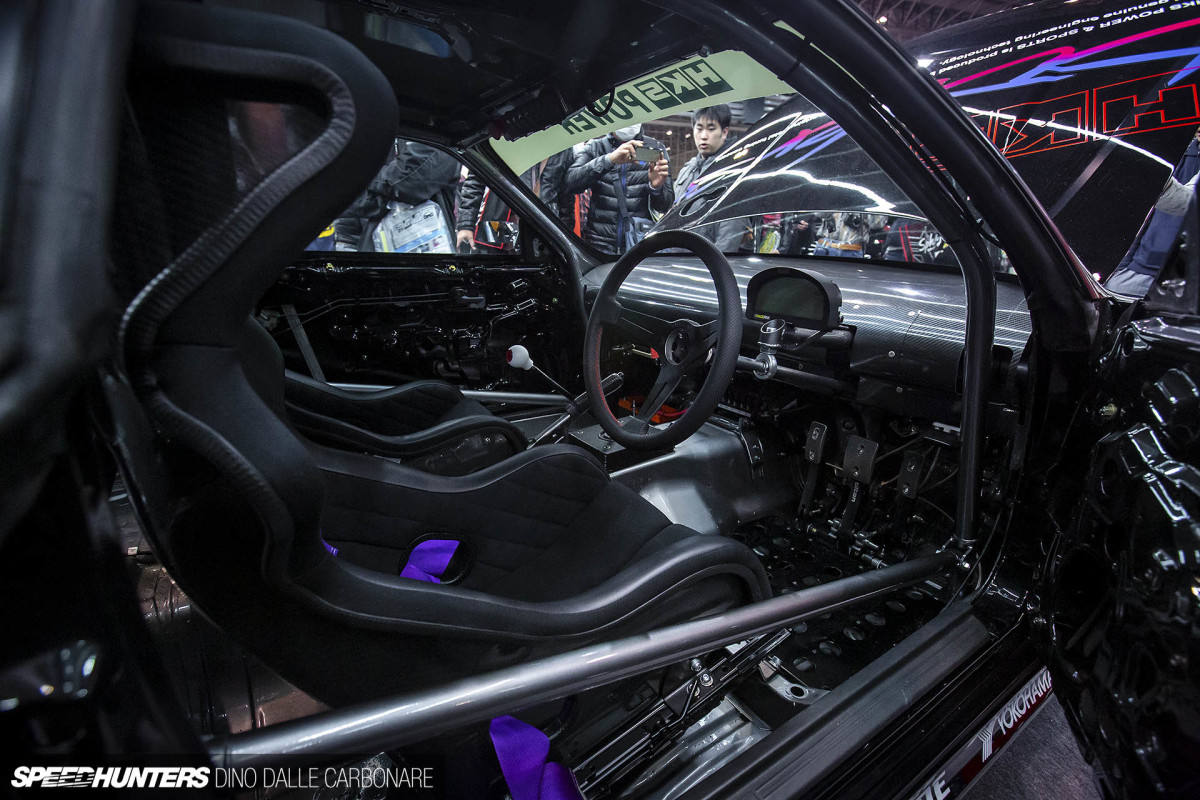 While a tuner car built in Japan around 25 years ago would have been a little rough around the edges, that's definitely not the case here. Not that HKS has ever done things half-heartedly, but here there's definitely a more polished feel to every area of the car.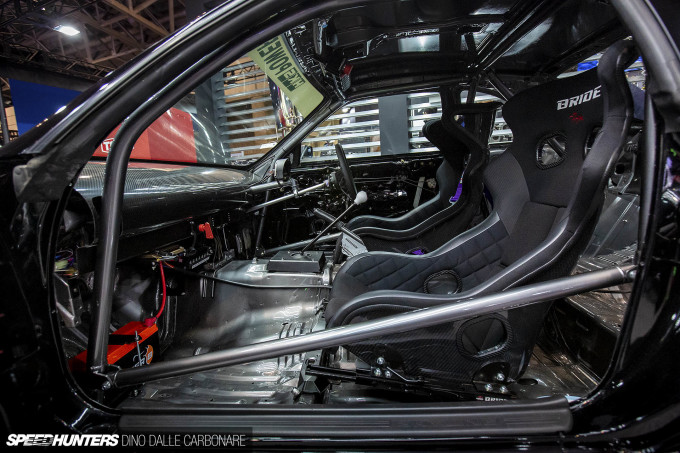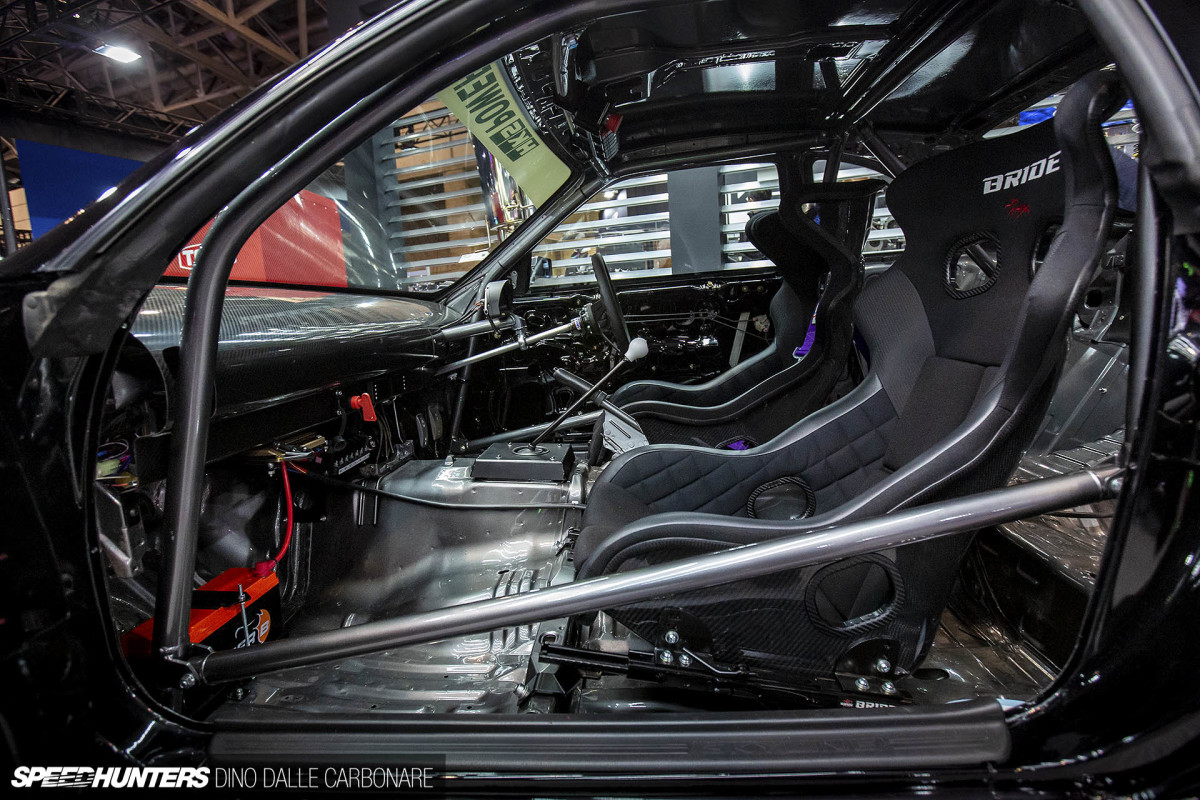 Take the interior for example. Resprayed in gloss metallic gray, it features a set of new deeply-bolstered Bride carbon bucket seats, a carbon fiber dash, and all modern electronics. The vintage JDM roll cage is a nice old school touch, though.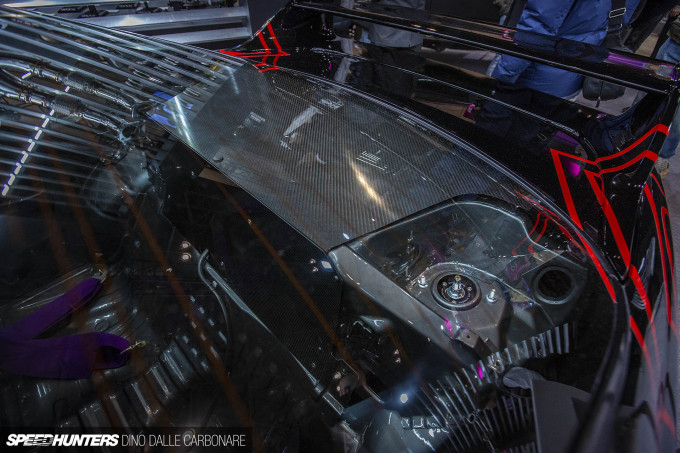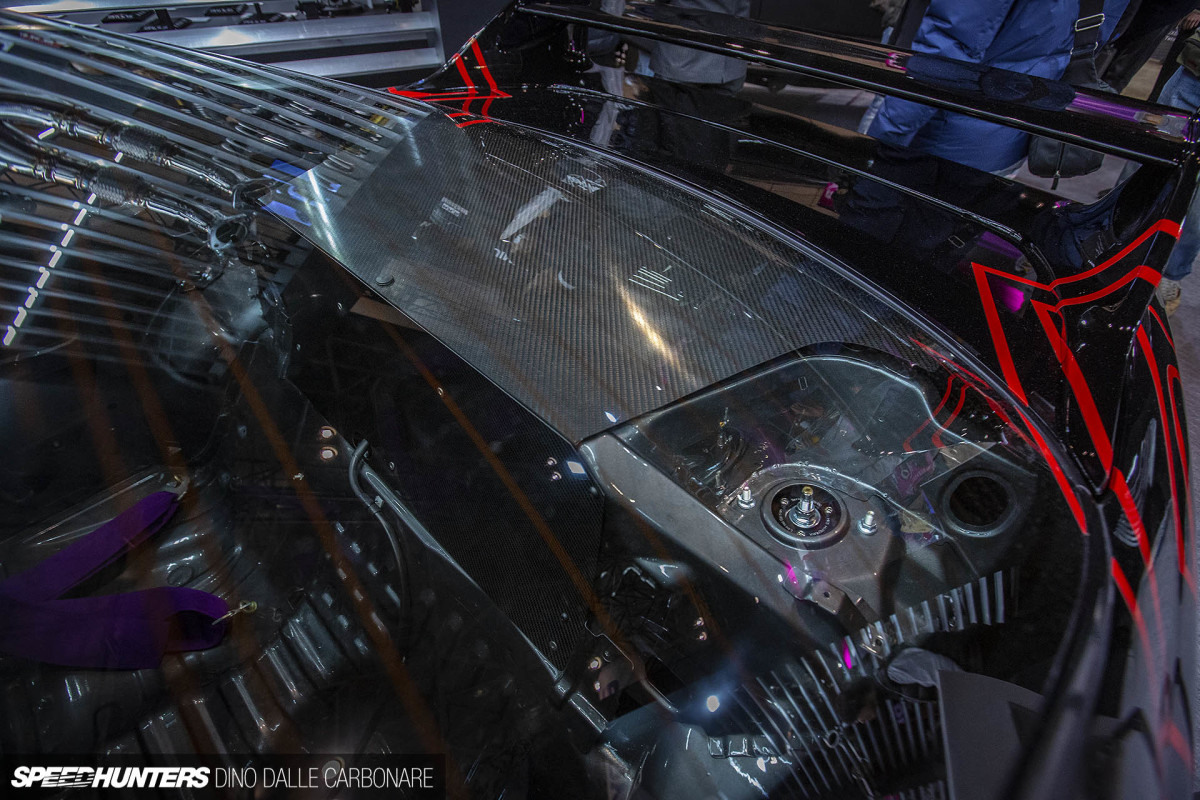 You have to love the simple way they finished off the parcel shelf area with a flat sheet of dry carbon that also provides easy access to the rear struts.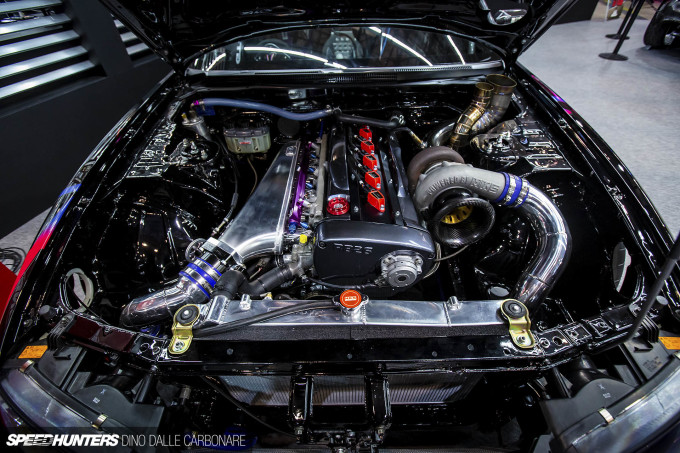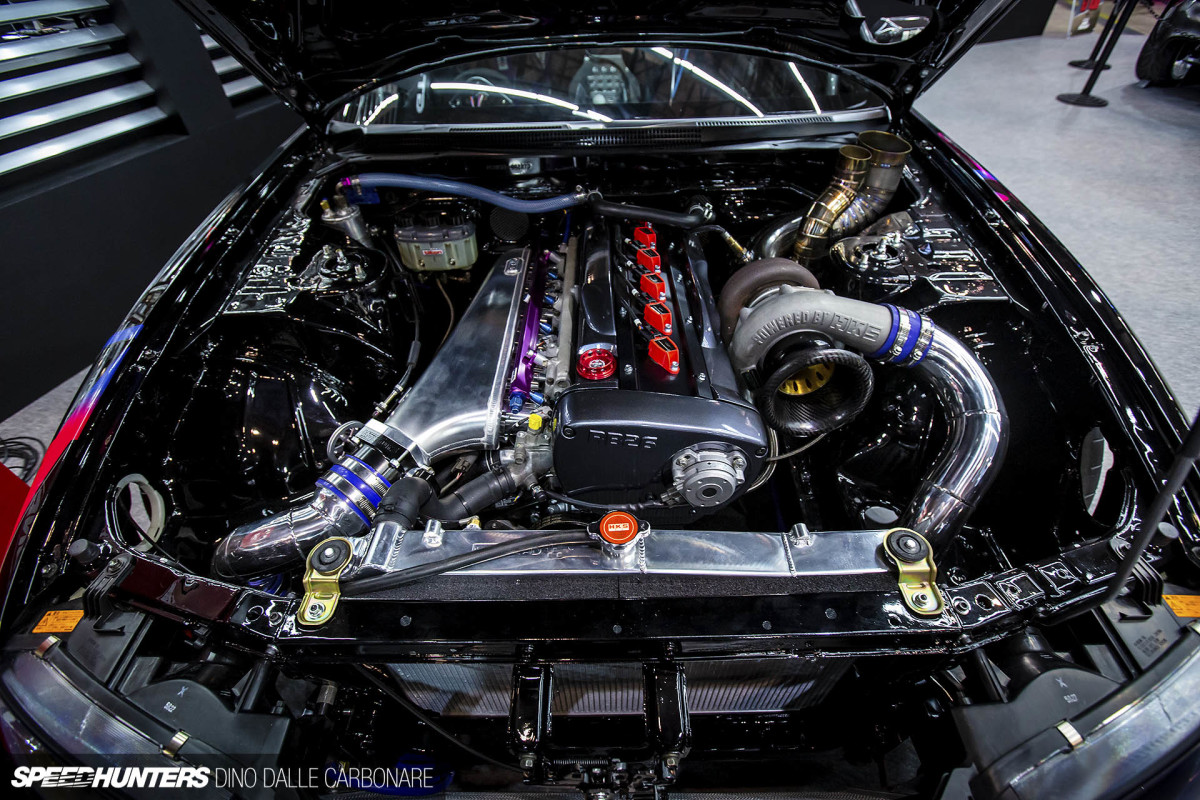 The RB26 under the hood runs HKS's new Step III 2.8L stroker kit mated to a rebuilt top end. There's also a new GTIII-5R turbo in the mix, introducing a more modern power and torque curve to the delivery.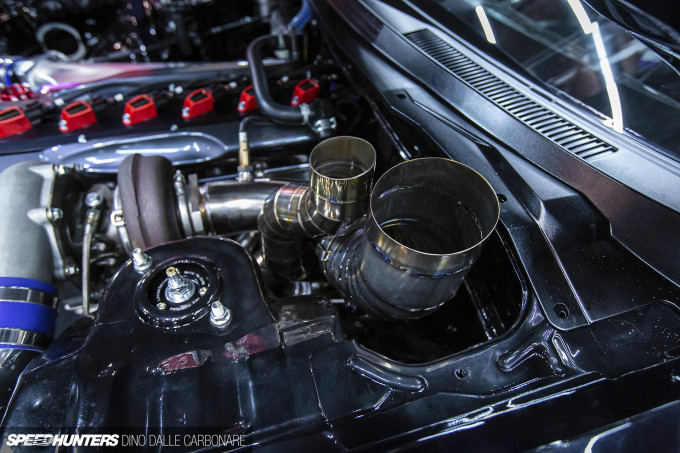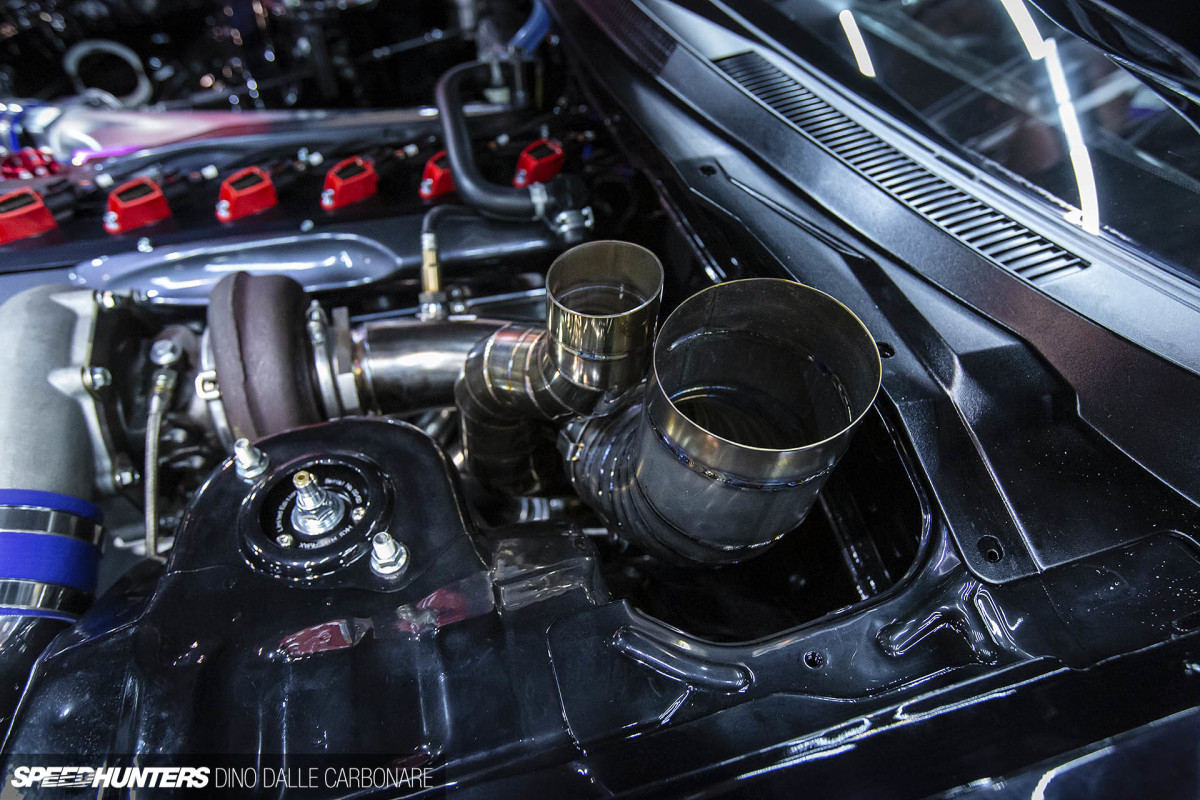 Now that's how we like exhausts – simple, pie-cut and to the point.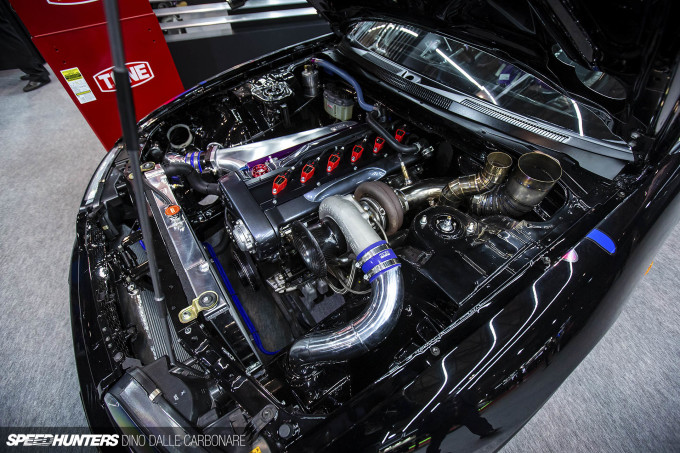 HKS has thrown on a Hypertune inlet manifold and some Ignition Project coils, the same I use on Project GT-R, to get the most out of the refreshed setup.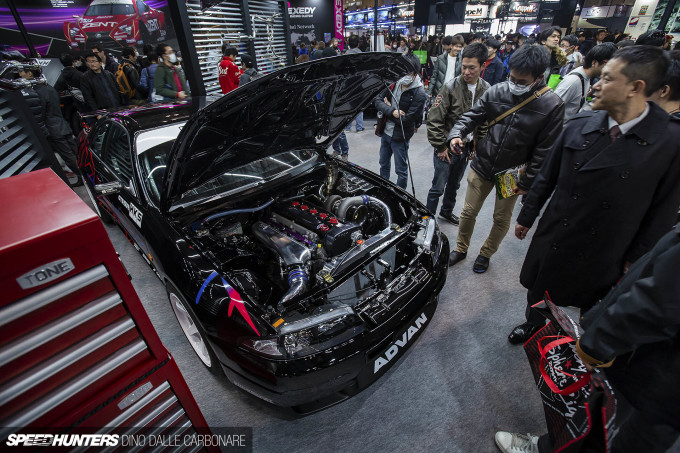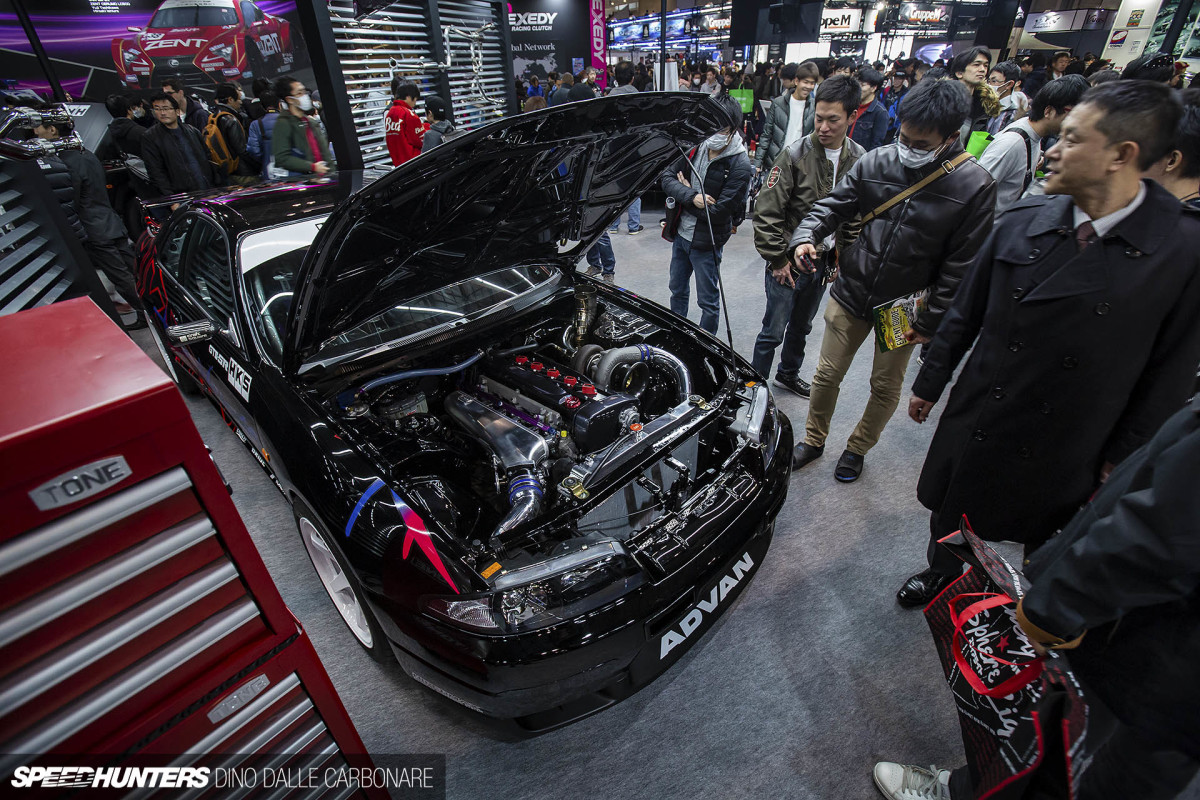 The retro lure of the car certainly won the crowds over, most people being really surprised when they got a glimpse of the engine package.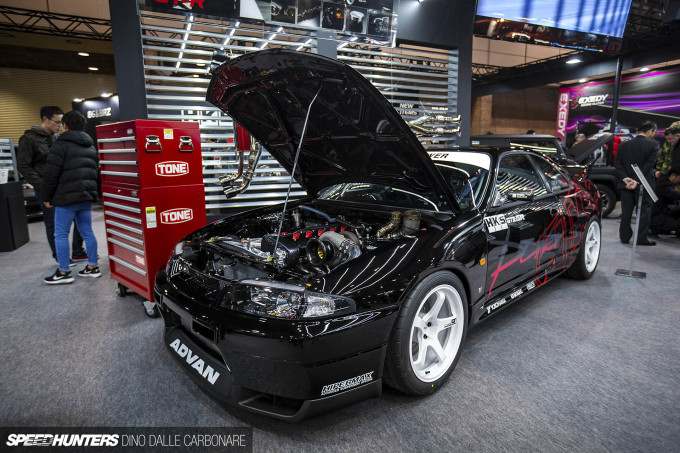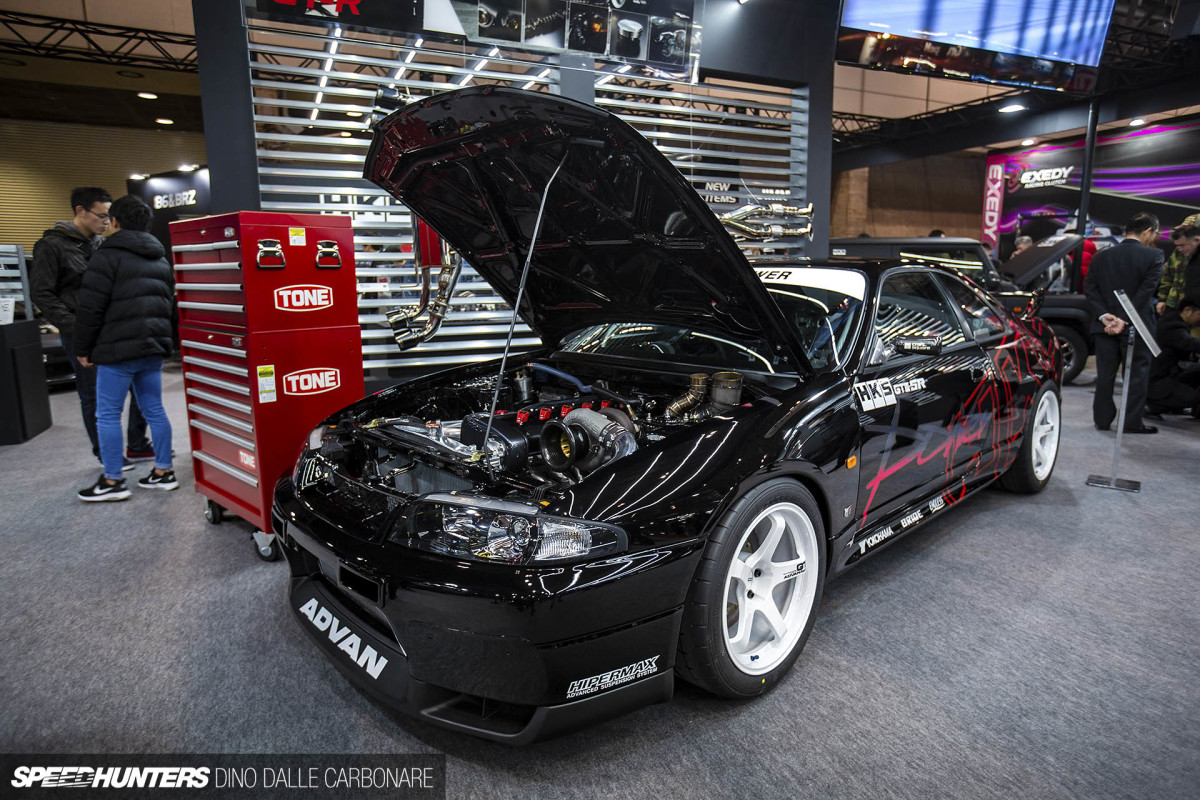 A set of white Advan Racing GTs are fitted in true modern-day GT-R sizes (and by that I mean R32/33/34 only, of course) – 18×11-inch and shod in Yokohama's hottest performance tire, the Advan A052, in 295/35R18 sizing at all four corners.
HKS, we love it. More of this please!
Dino Dalle Carbonare
Instagram: speedhunters_dino
dino@speedhunters.com