I don't think I've ever opened one of my posts with a picture of shoes before, but this image is so synonymous with Japan and the respect that is instilled into people at a very young age.
Even during the set up for the 27th annual Mooneyes Hot Rod Custom Show this past Saturday in Yokohama, people were taking their shoes off before walking around their cars. It would make total sense as it keeps dirt off the display carpet, but in a lot of cases it was just temporary plastic sheets.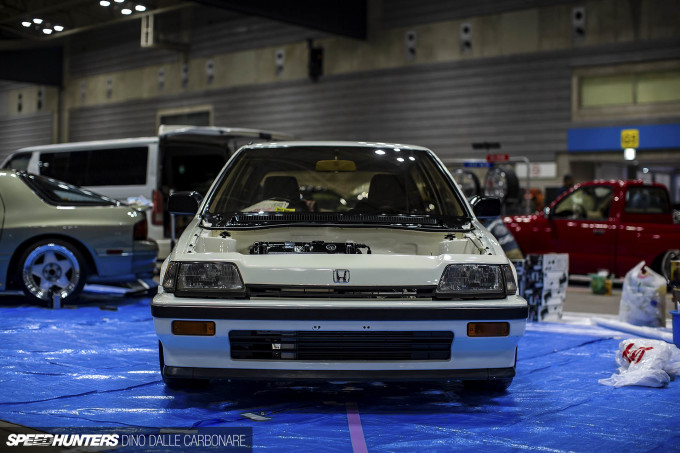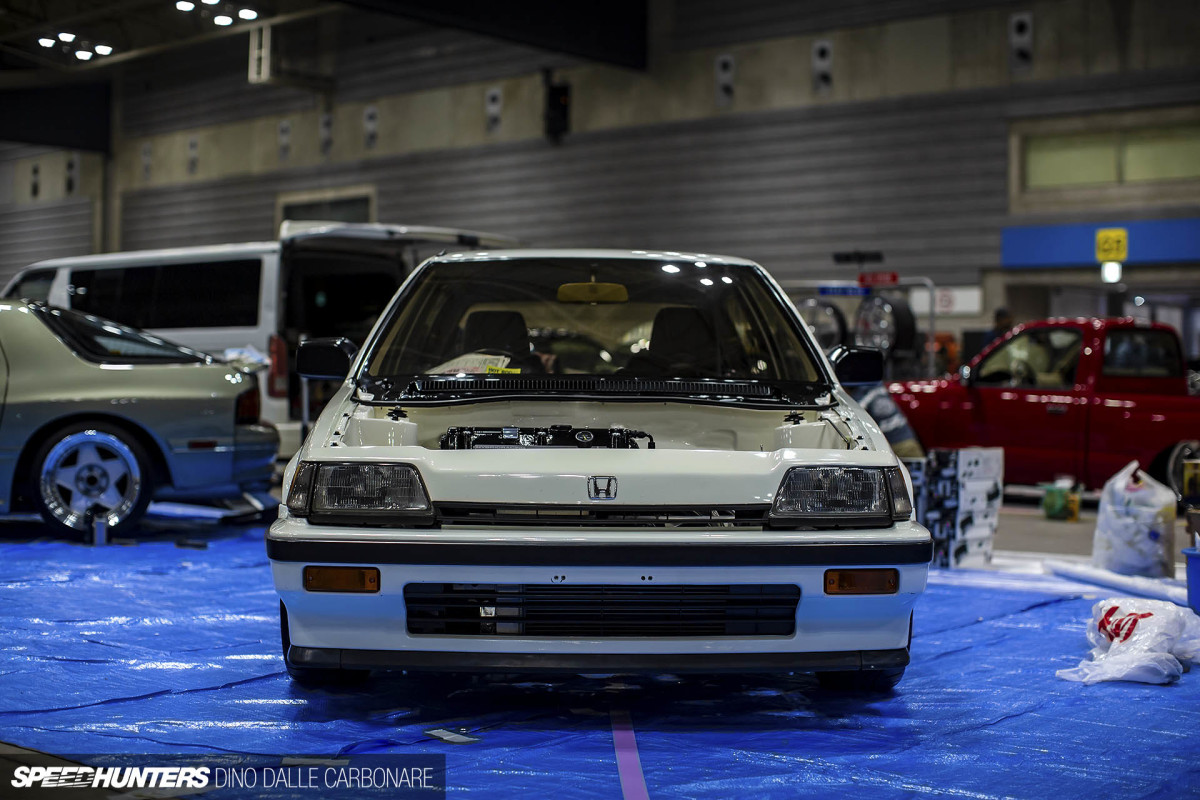 I like little things like these, small traits that make up a specific culture, a sign of respect, or just good manners. I also like little Japanese cars from the 1980s that have been given a lot of love and attention, much like the Honda Civic Si you see here.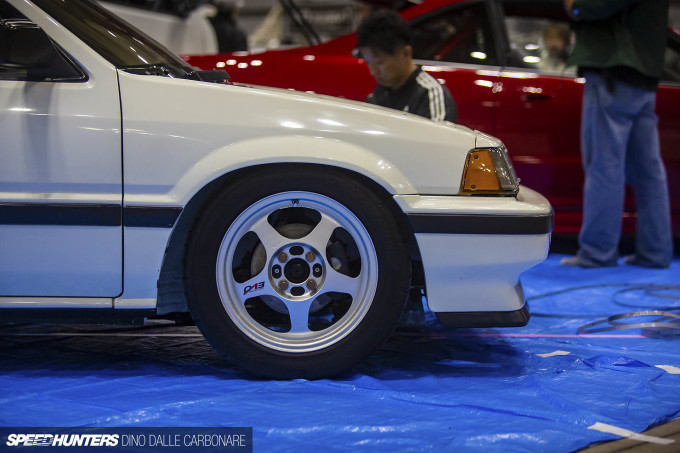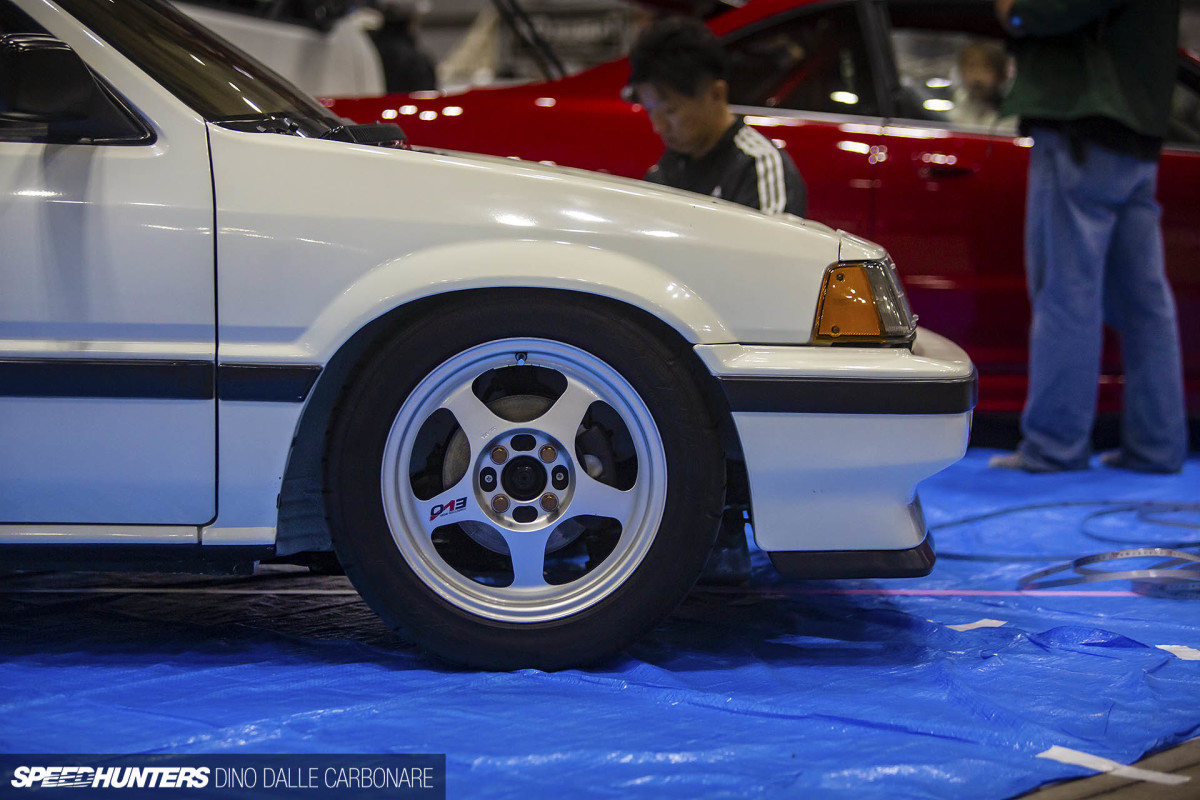 The clean stock body mated to classic Desmond Regamaster EVO wheels is nothing short of minimalistic perfection, something you also see a lot of in the Japanese way of doing things.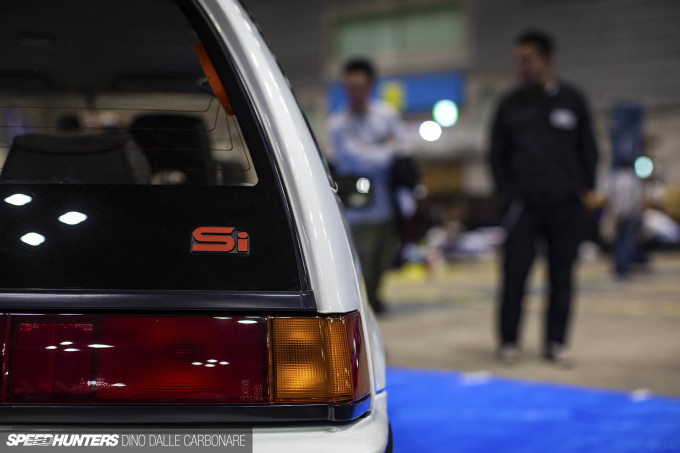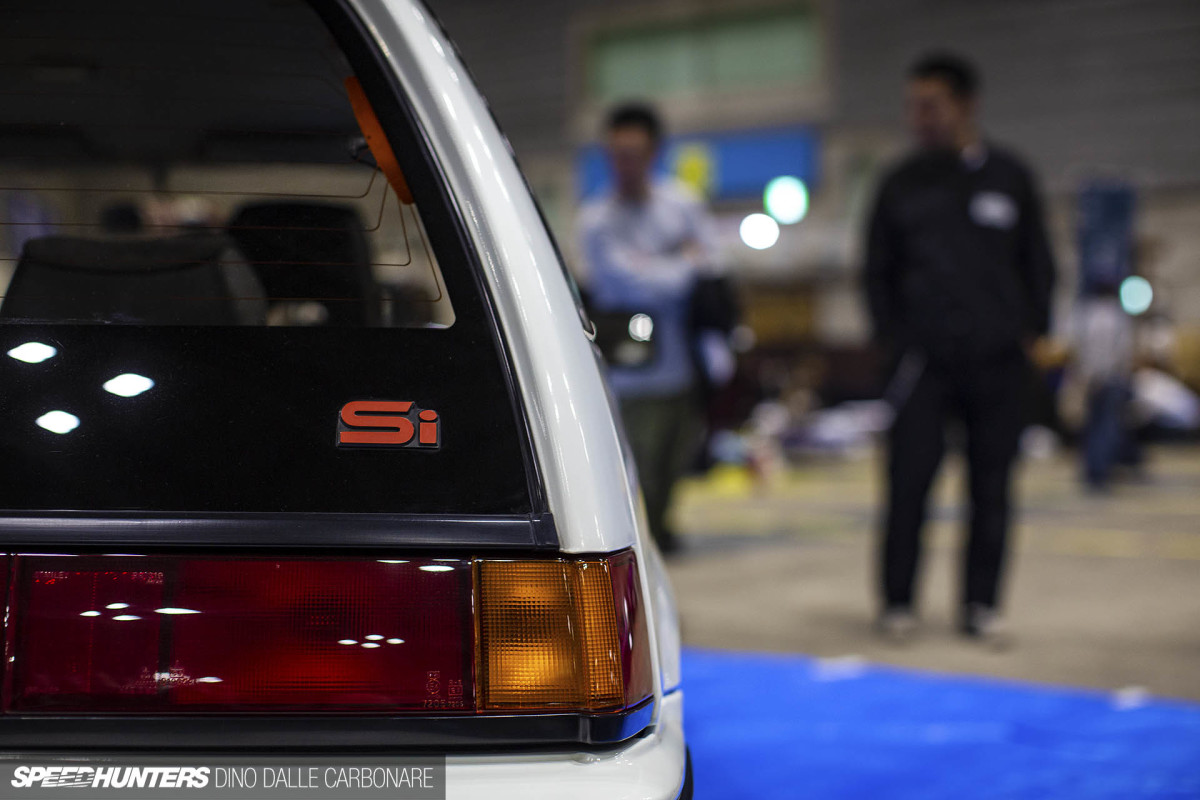 This car came two whole generations before the Type R moniker was applied to the Civic, yet the little 1.6-liter DOHC 16-valve Si had the fighting spirit living within it.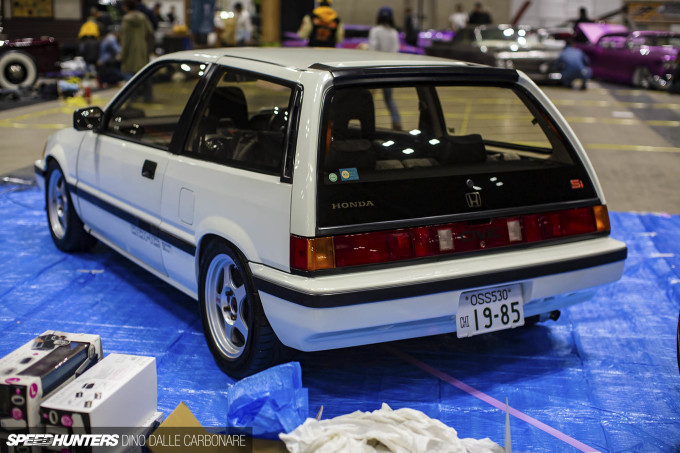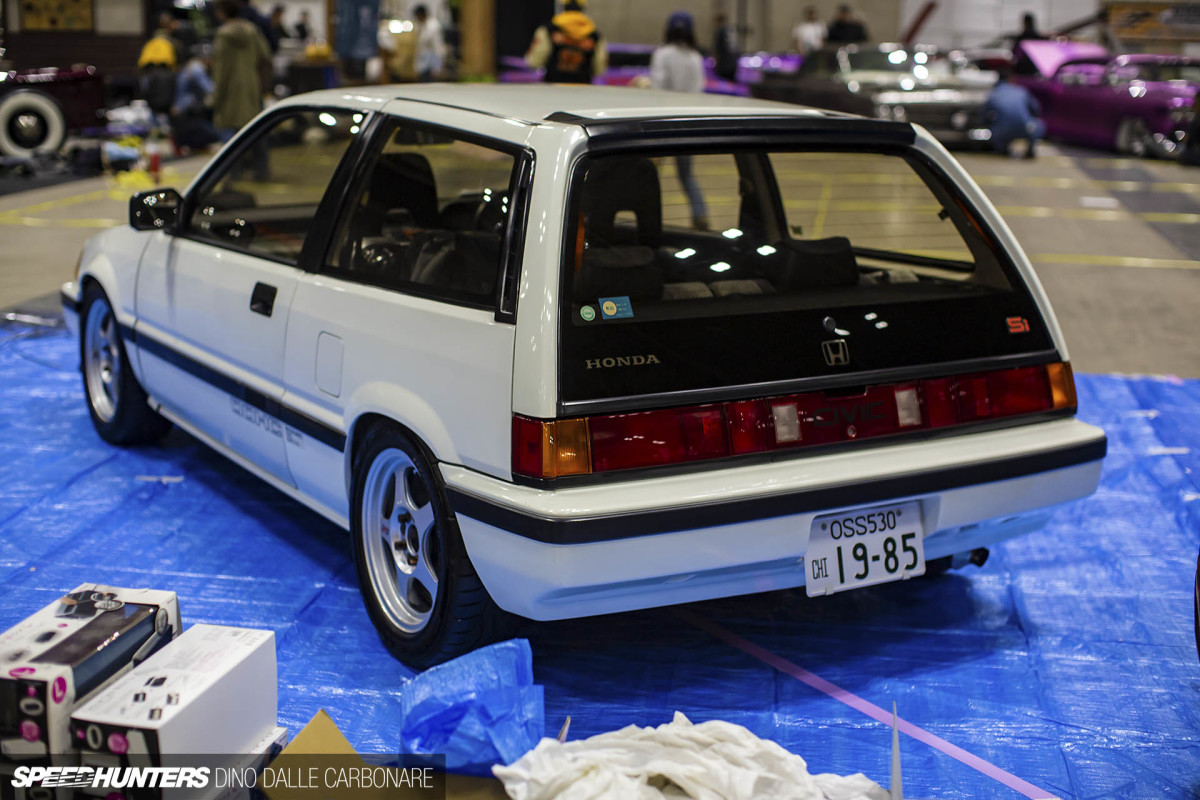 But over and above its twin cam engine, it wasn't really all that sporty; it was an uncomplicated and compact three-door hatch design penned more for practicality than anything else. Yet it had an extremely light weight, just like a lot of other similarly-sized cars from the '80s era.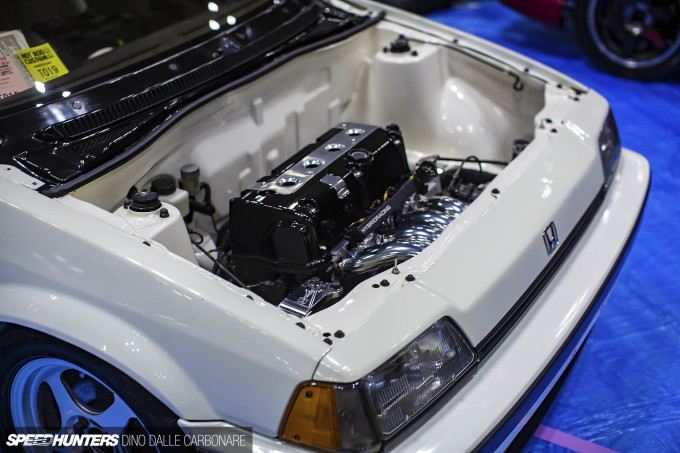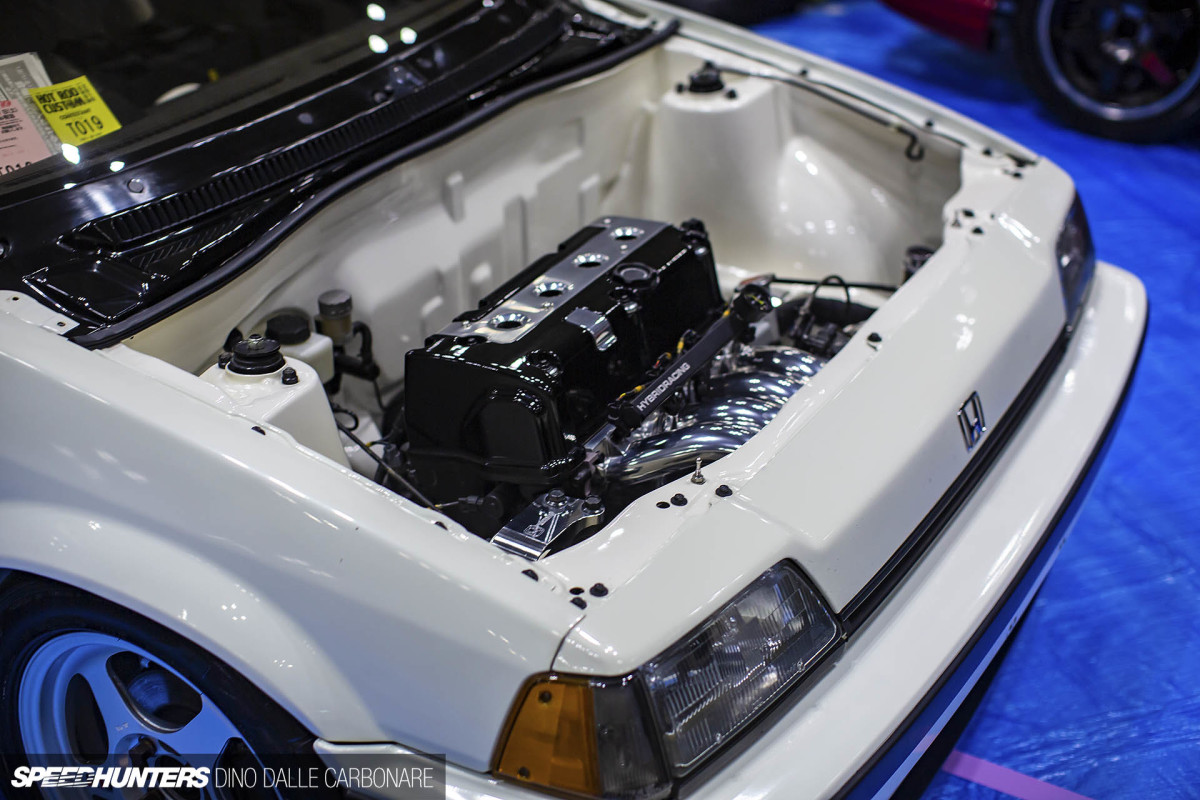 And where there's lightness there's always potential for performance – all you have to do is add power.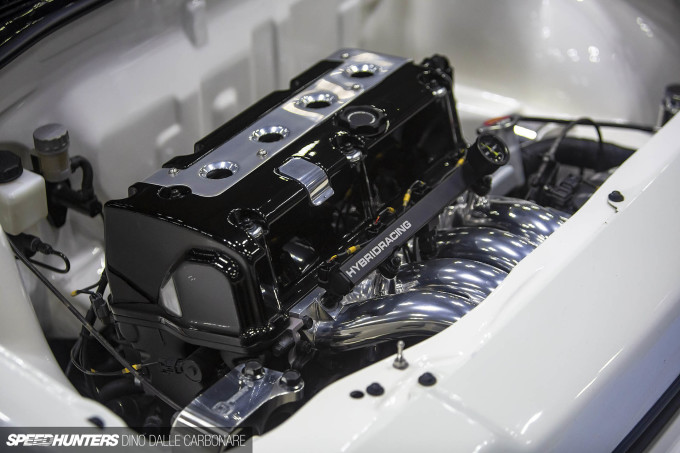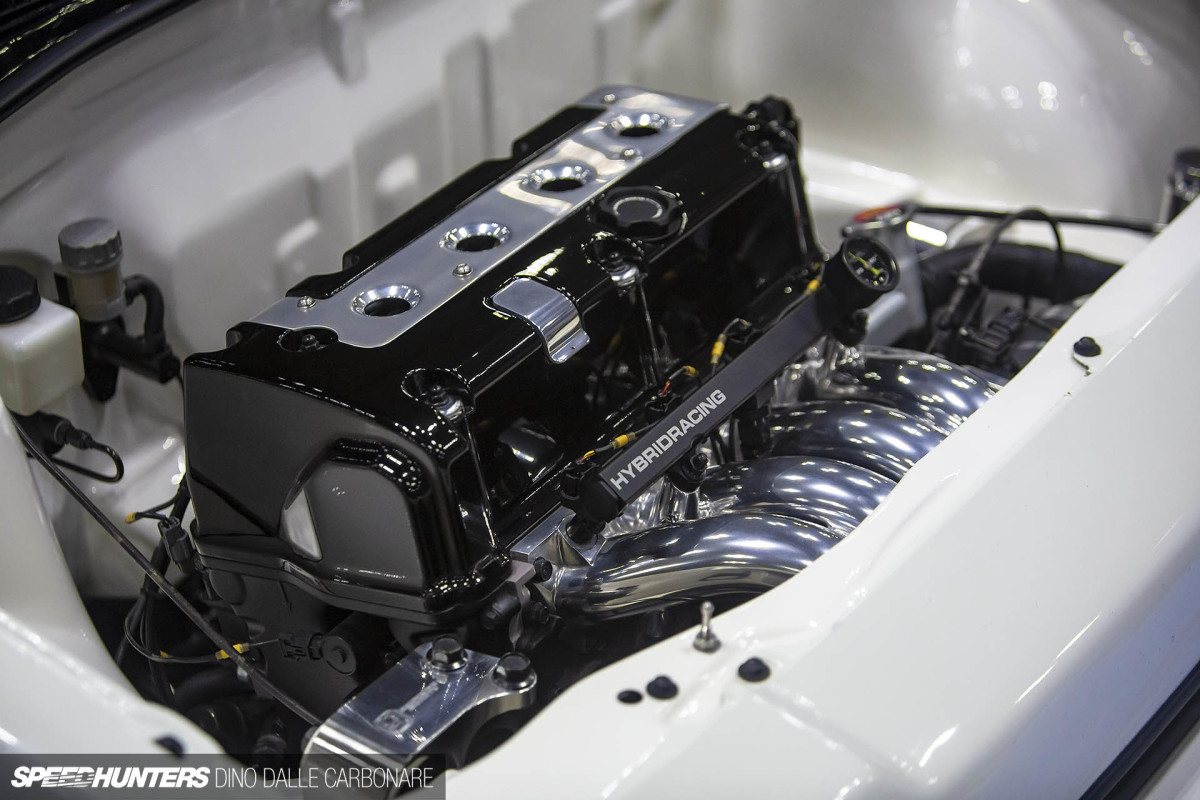 The beautifully executed K-series swap certainly takes care of that, the engine almost looking like it's floating in the shaved and wire-tucked bay.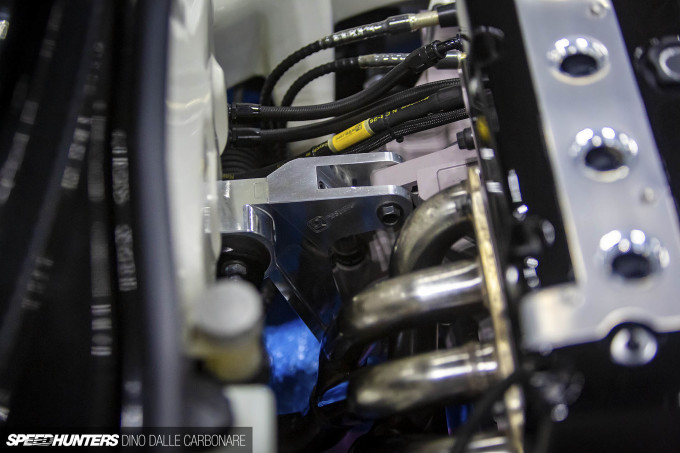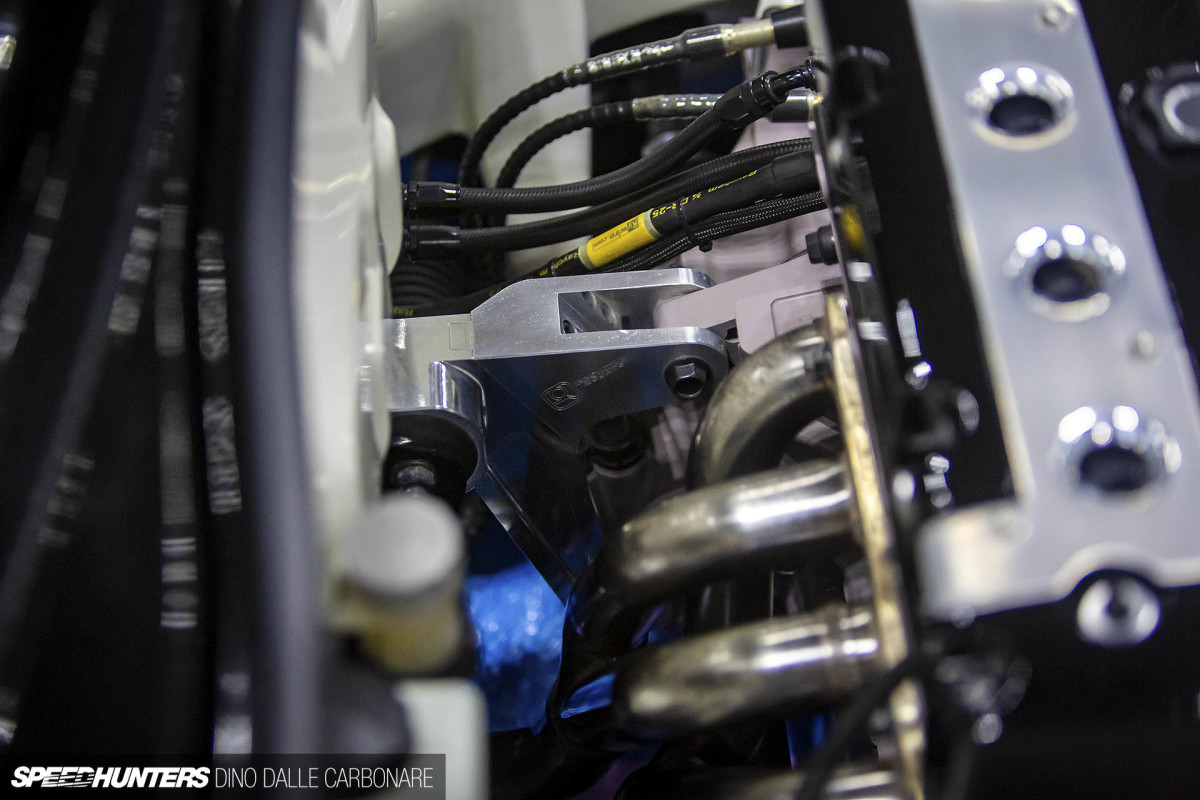 There's not much to look at, except for the billet mounts that hold the motor and gearbox assembly in place and the meticulously laid out wires and piping you see at the back.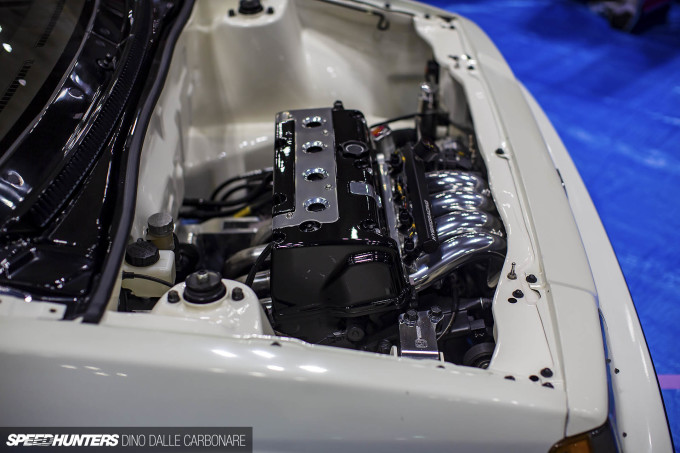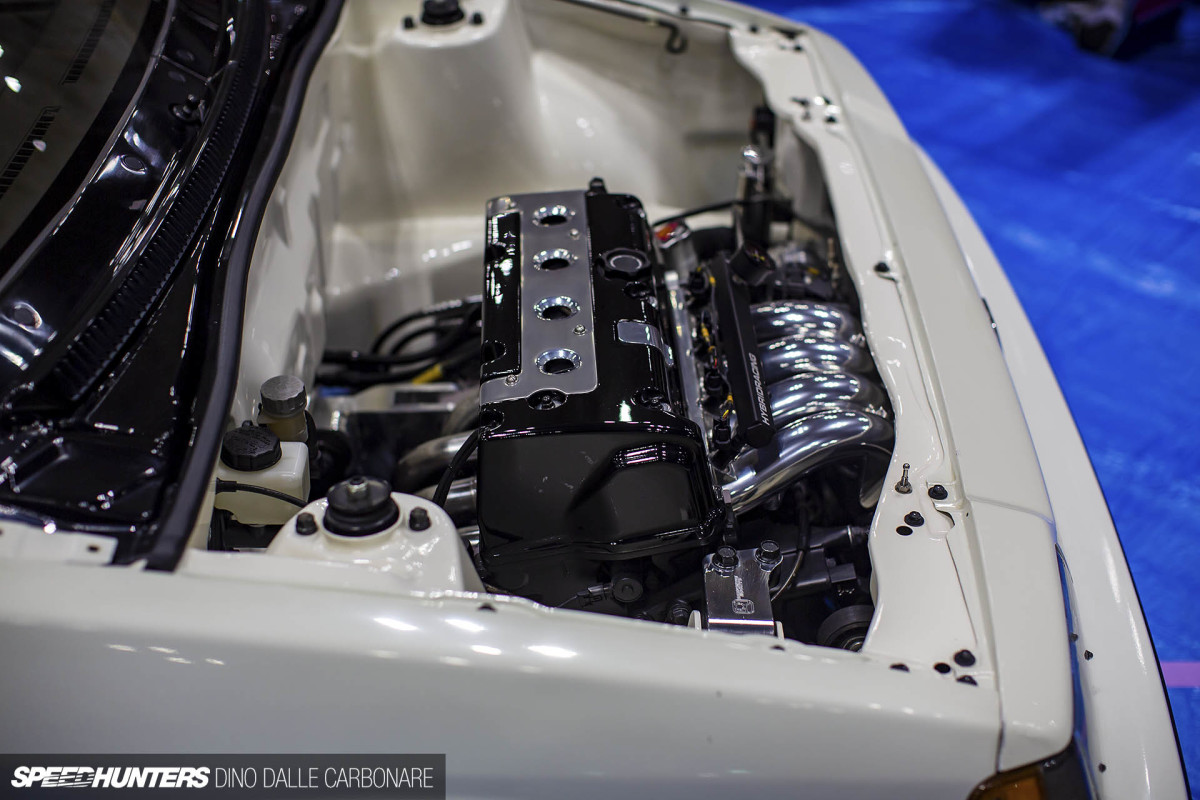 This is the sort of creation that gets my juices flowing; it combines the perfect mix of form and function, with heavy emphasis on the latter. It fills me with joy seeing the Japanese push presentation in this way, something that has been getting more and more popular over the last few years.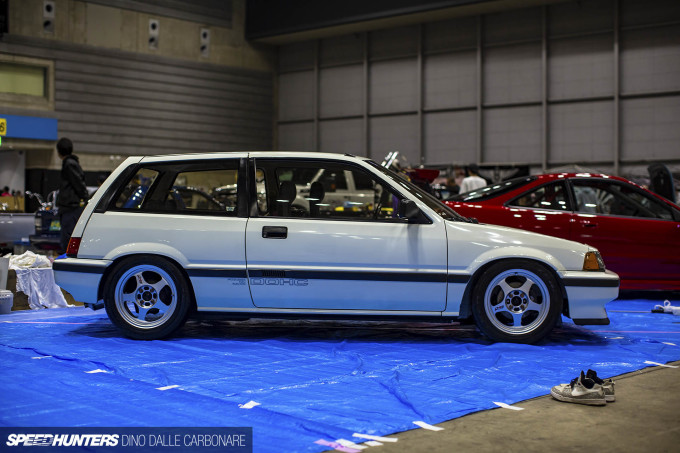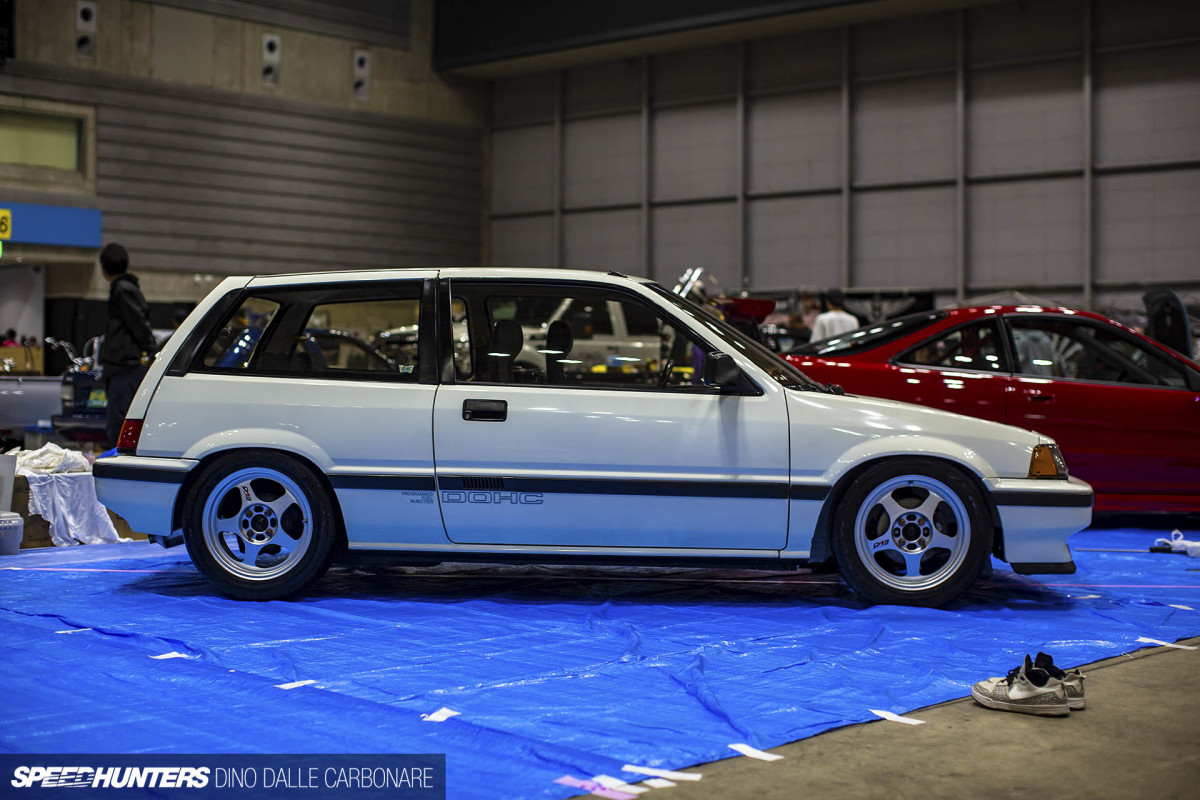 This Civic is the equivalent of a karesansui, a zen rock garden, a visually simple approach to creating something beautiful but comprising of so many well laid out and appointed details.
Japan, more of this please.
Dino Dalle Carbonare
Instagram: speedhunters_dino
dino@speedhunters.com