How Do You Like Your Eggs?
It's Saturday night in LA. Paddy is hopefully sleeping by the time I turn the words for this feature in.
This is good. It means that he can't immediately shout at me [I can, it was 5PM on Sunday before you actually finished this & sent it across - PMcG] for not following the rules of Speedhunters and writing this in an unconventional way, so I'm going to write out a few words and then you can enjoy the photos, and comment about how you hate 996 headlights.
First of all, I'm sorry that this is a little different. I'm British, so we apologise for things that we're not really sorry about all of the time. This is just that type of situation.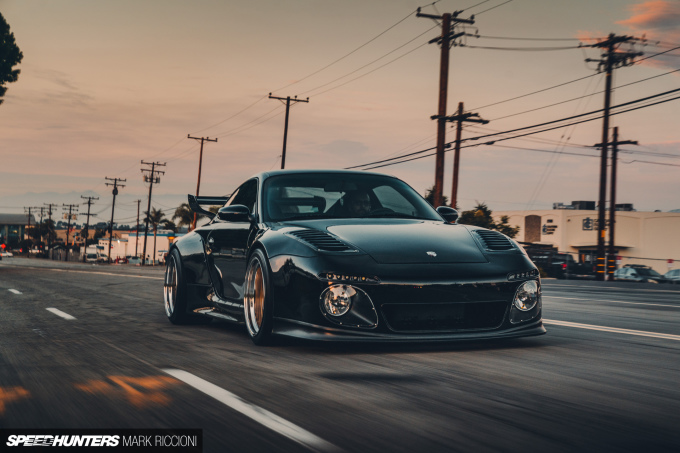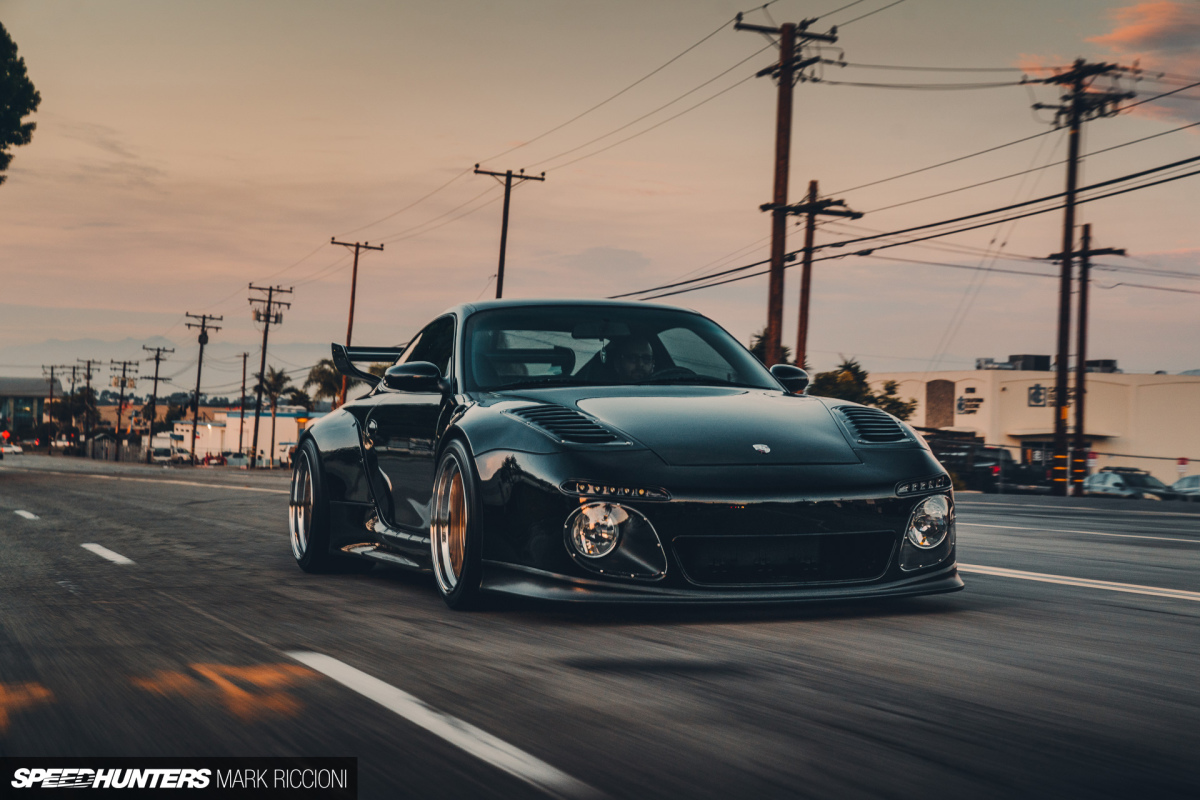 Why am I in a rush to share this feature? Because it's CSF x Players Select tomorrow morning [yesterday morning - PMcG] and I need to sleep. Yesterday, [Friday] we arrived in Los Angeles and immediately met up with Jason from Rotiform. Mark wanted to get a few photos of the Old & New Porsche that Jason Whipple put together for this year's SEMA Show, and so it was straight from LAX to Jason's storage unit to pull the car out.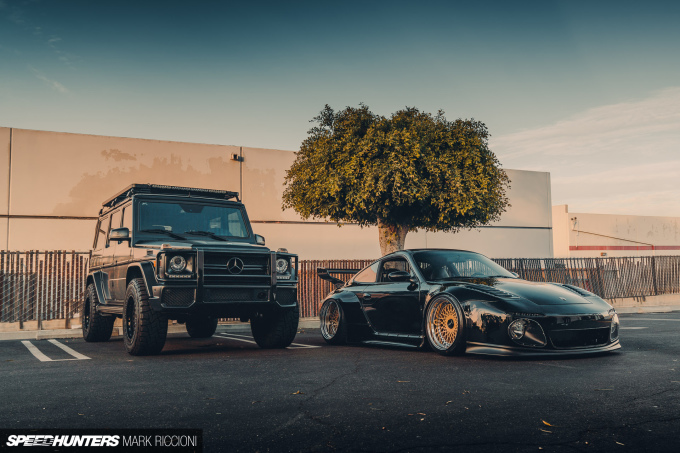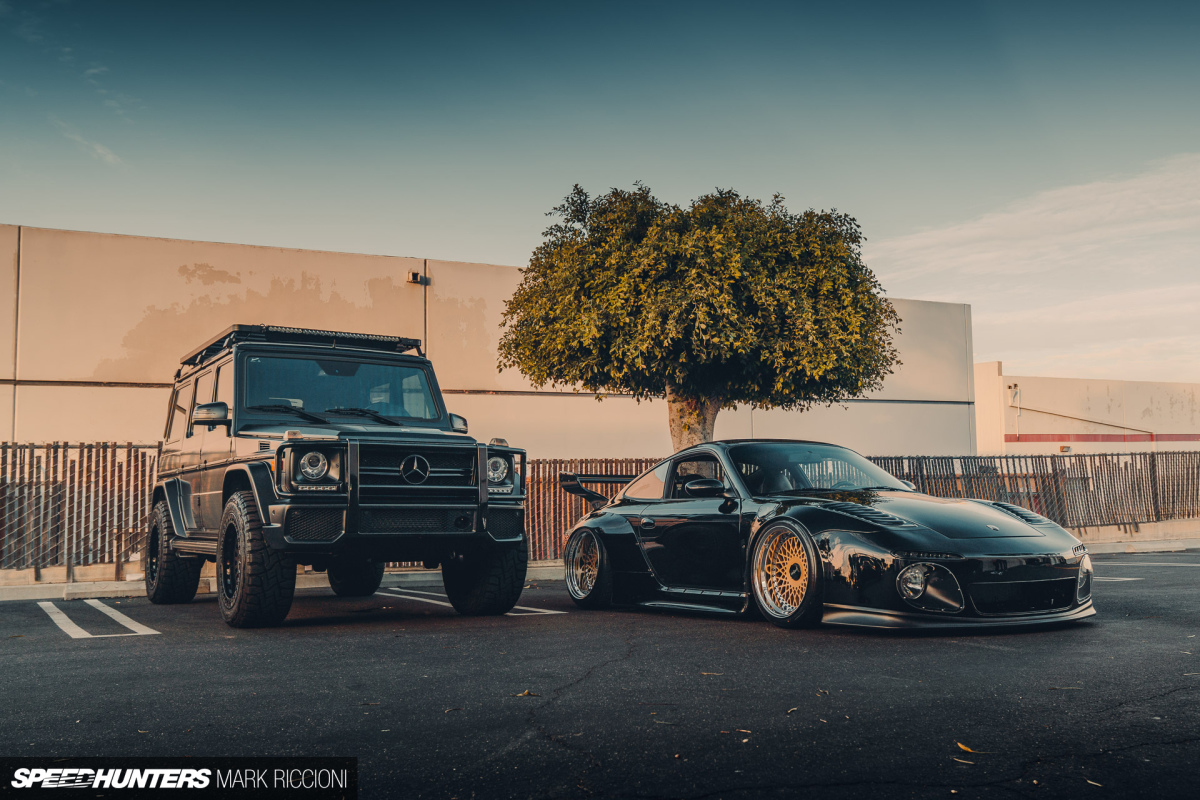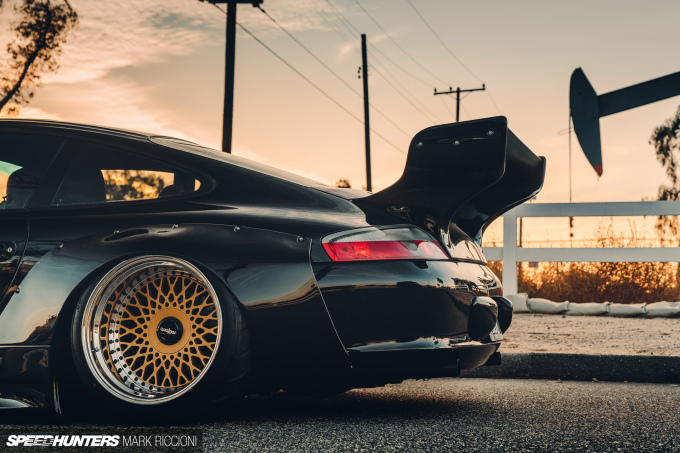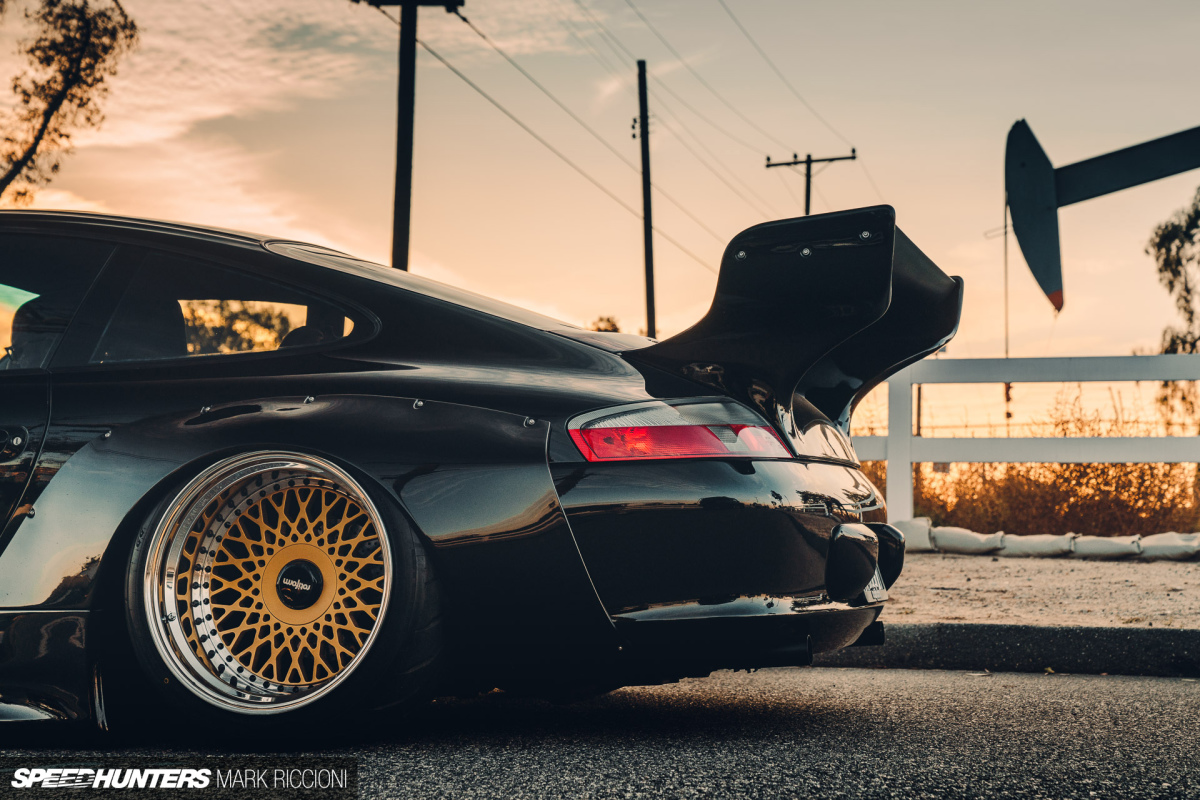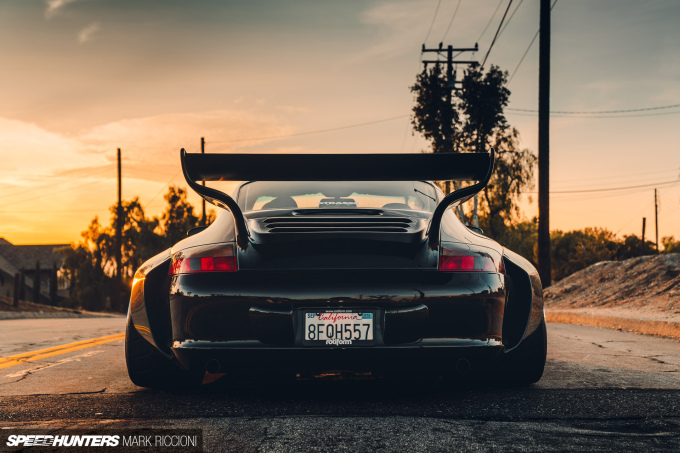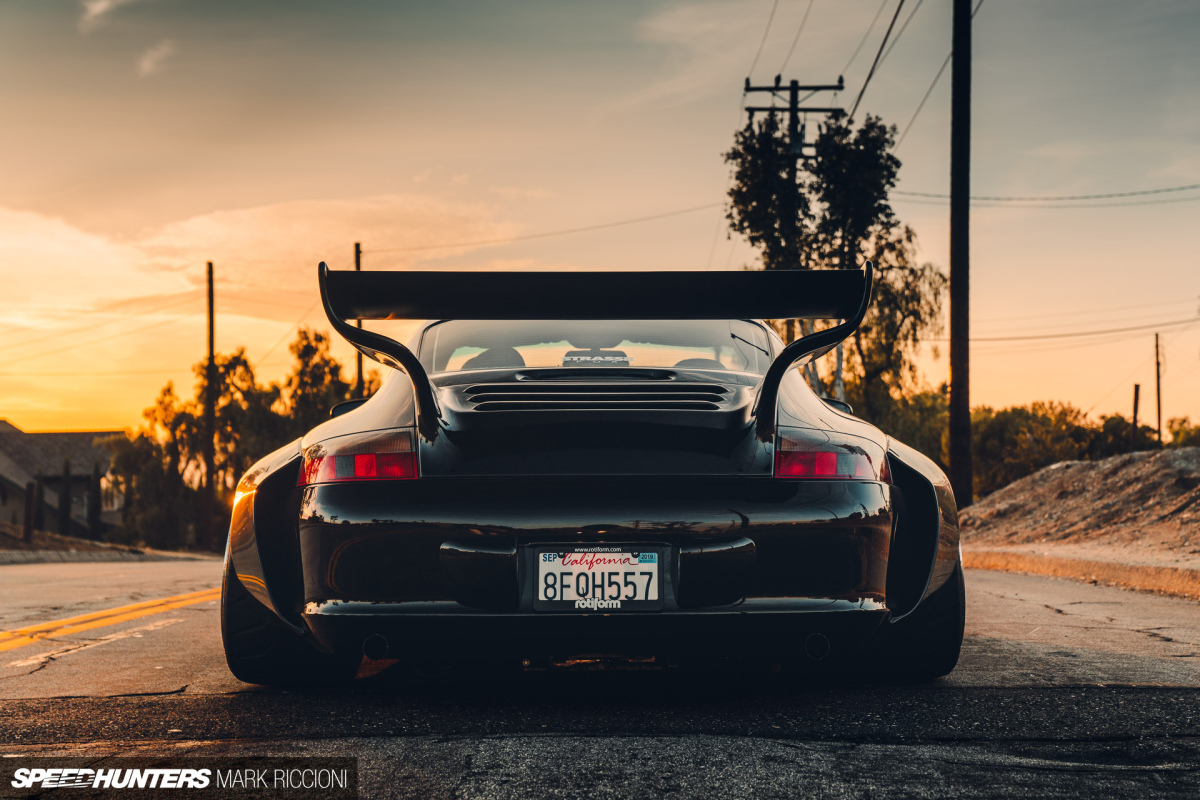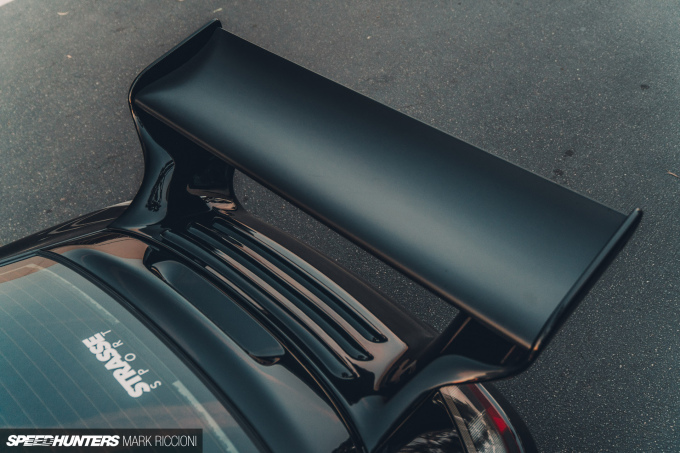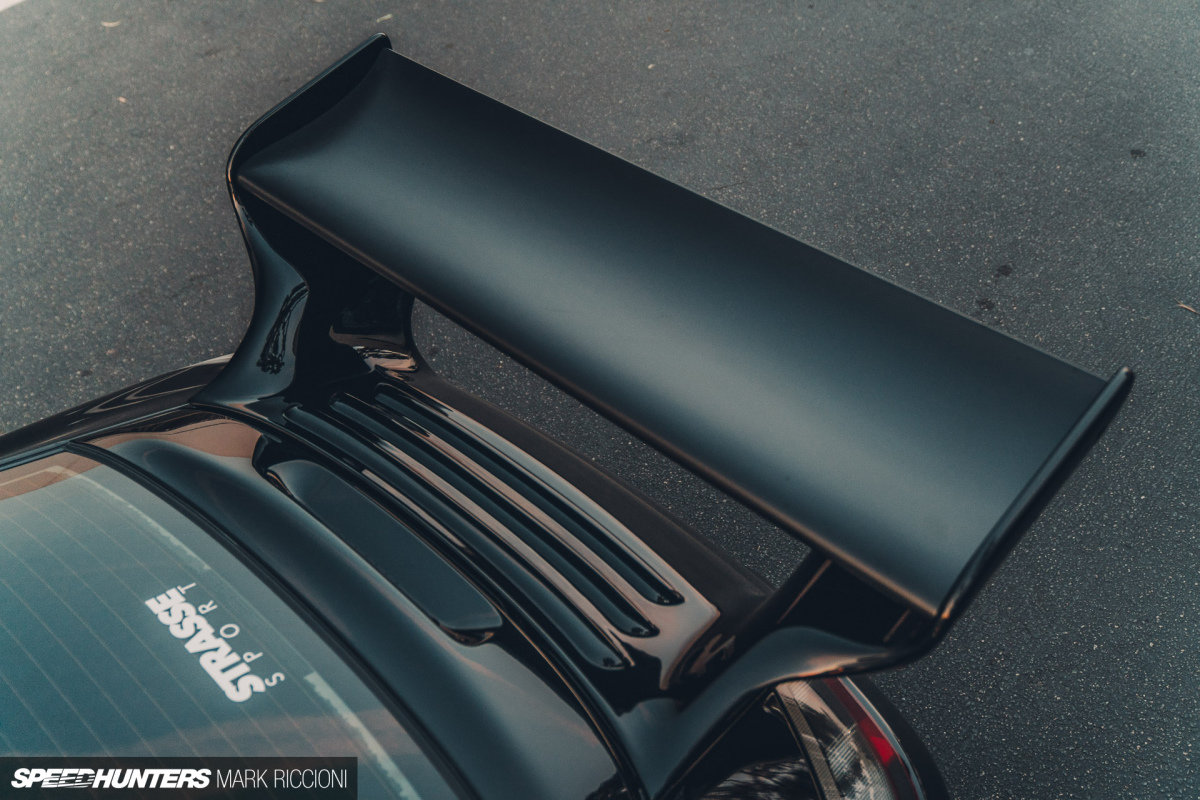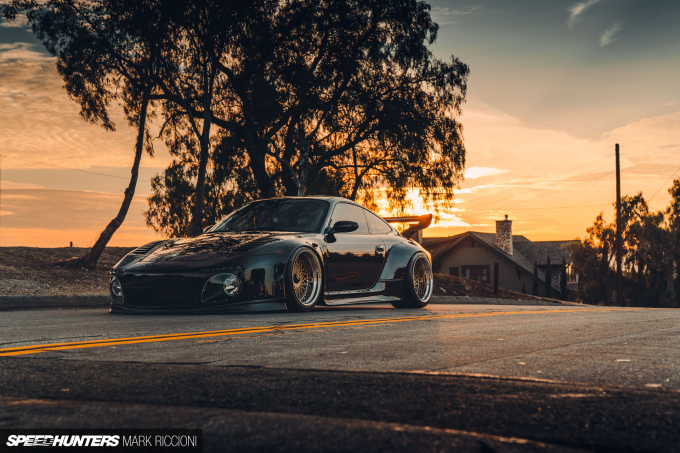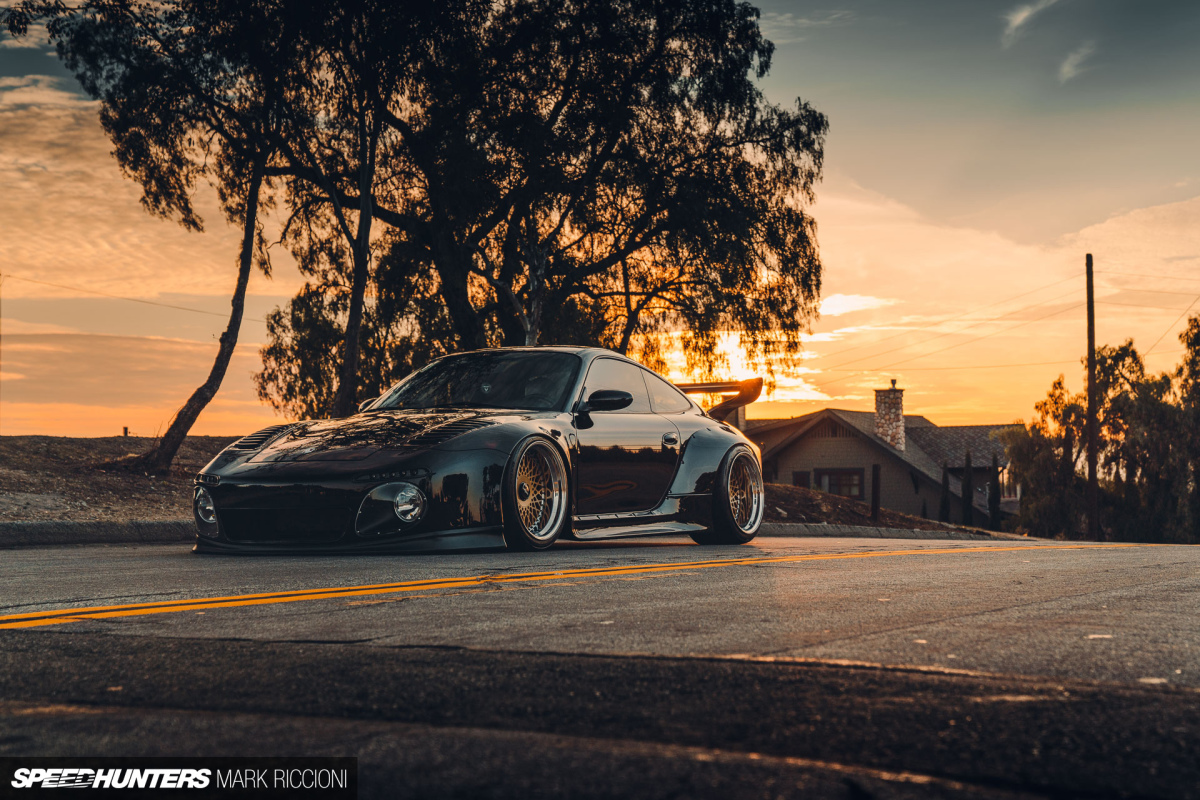 Never in my life have I seen so many cops on a photoshoot, so this was a short and sweet affair. The kit is the first one to be installed on a car here in the US and all the work was undertaken by Strasse Sport last minute in the run up to SEMA. The bespoke Air Lift Performance suspension by Sadistic Iron Works allows for the car to be street driven and then lowered over the 19-inch Rotiform LHR wheels, measuring 10.5-inches and 12.5-inches wide at the front and rear respectively. Toyo Proxes R888R tyres have been wrapped around the 3-piece wheels and, as you'd expect, the wheel fitment isn't bad at all.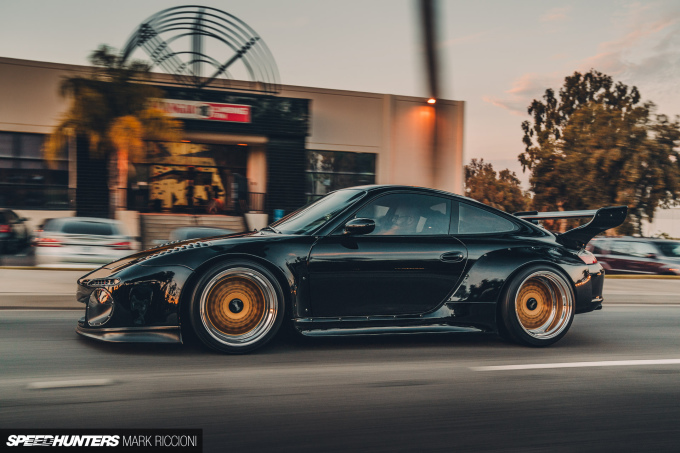 For some reason, Jason sourced a low mileage 996 in Chicago as the base for this project. His friend Richard Fisher, of Risky Devil [and THE best car reviews on Instagram-PMcG], checked it out before it was shipped to Strasse for the plastic surgery. What does the car look like in person? It's wild to see these cars driven in real life to be honest. At SEMA there's so many things to look at that you almost take these cars for granted. Millions of hours have been put into the builds, but it's difficult to really appreciate the cars because there's so many.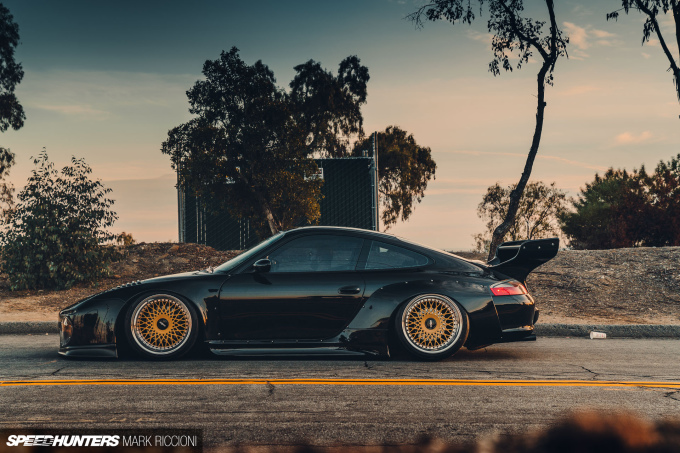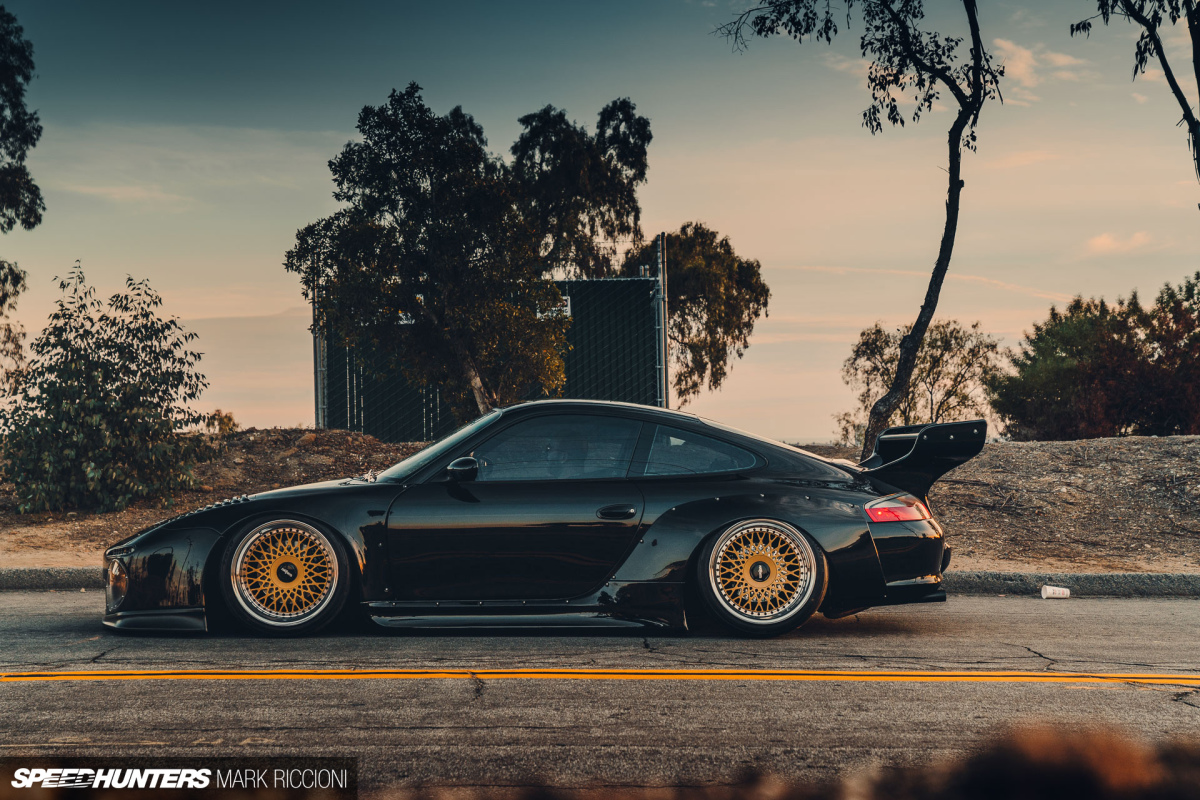 This is why CSF x Players Select was one of my favourite events of last year. It provides a chance to see all of these wild as heck SEMA builds being street driven, rolling into CSF's HQ, and you can have a proper look around the cars. We'll be bringing you more car features and coverage from the event, but in the meantime, what do you think of the Old & New kit on the 996?
I'm glad the 996 headlights are no more and the car is finished in black paint, so it's a yes from me.
Ben Chandler
Instagram: ben_scenemedia
ben@speedhunters.com
Photos by Mark Riccioni
Instagram: mark_scenemedia
Cutting Room Floor