Composite bottom-end components? This is something that has blown my mind ever since first hearing about it a few years ago.
Hopefully, I'm not the only one.
As I was landing in LA for my connecting flight to Haneda, I saw an image pop up in a SEMA press email I received which I thought would make a nice little story to nerd out over. I mailed Keiron and told him to grab some shots of the carbon connecting rods AWA Composites had on display back in Las Vegas.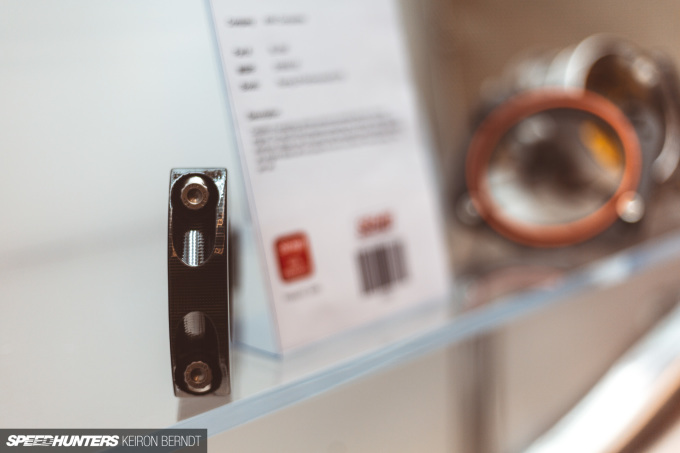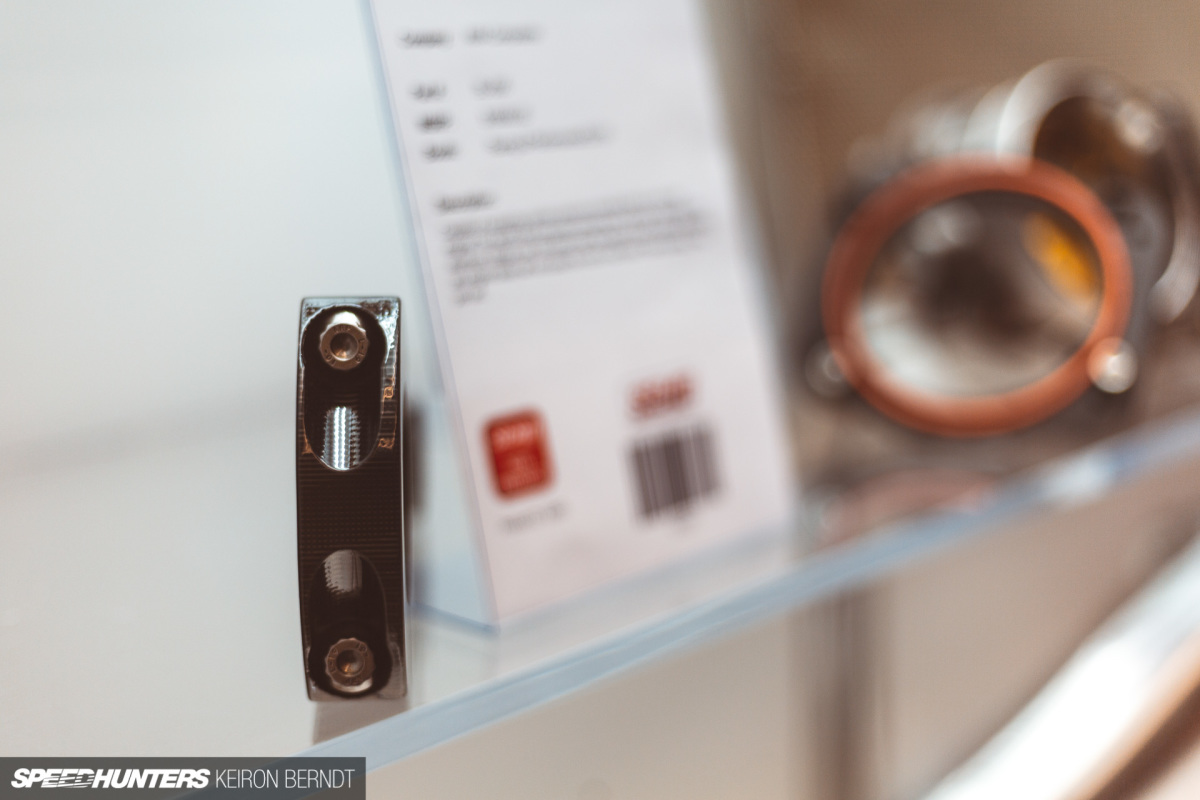 At times, away from FRP overfenders and air suspension, nerding out on the latest technology is something I enjoy doing. It brings balance to the fashion-driven nature of car culture these days. It resets us back to the stuff that matters. Does a set of $18,000 carbon connecting rods for Top Fuel drag racing really matter? Of course not, but when it's this cool and has the potential to trickle down, how can we ignore it?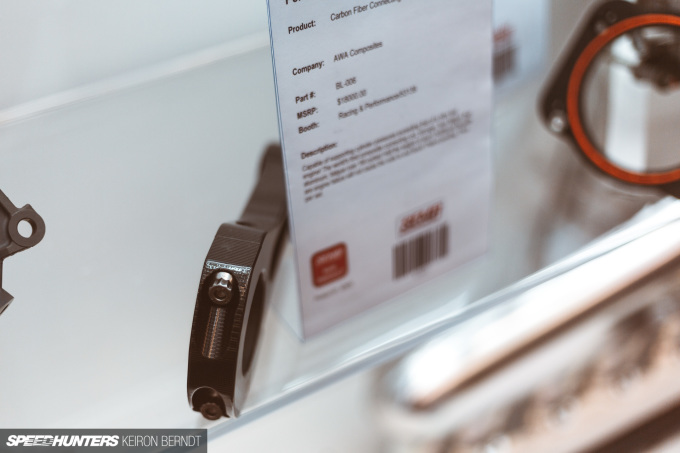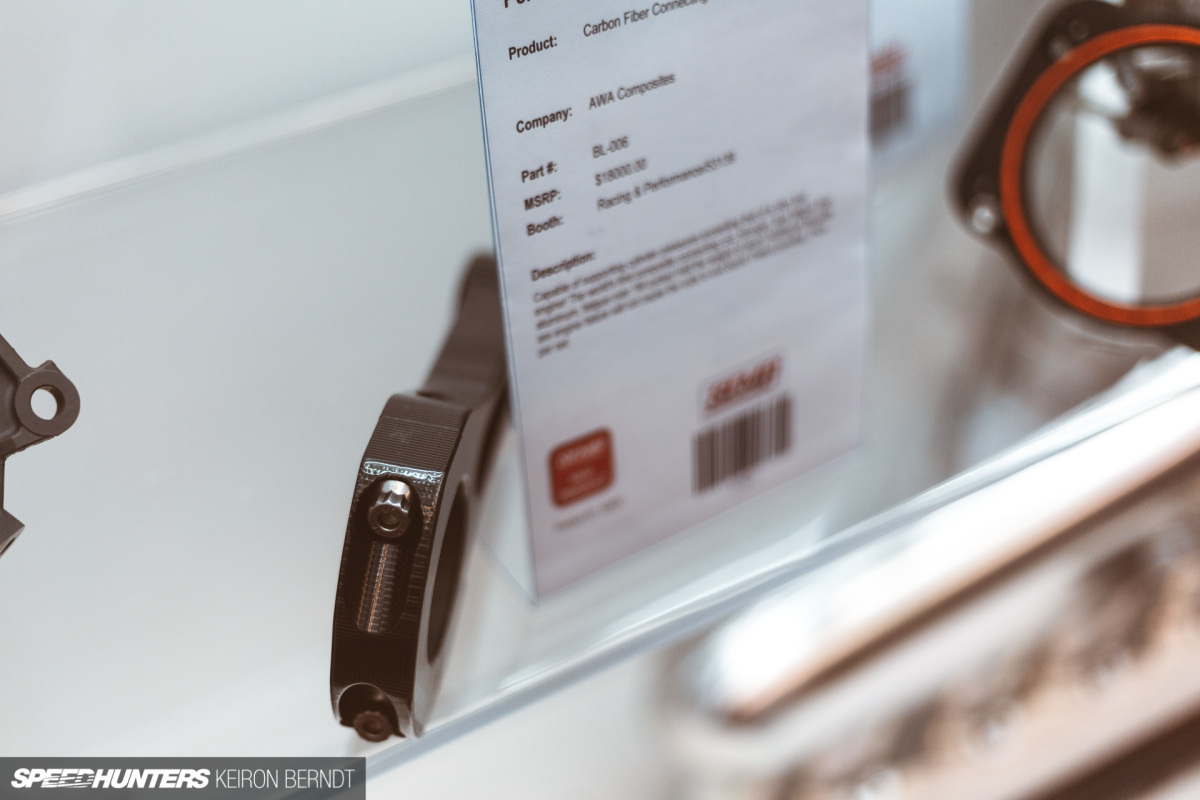 I mean, we aren't that far away from 2021 when Lamborghini is planning to have their interpretation of composite connecting rods in the next evolution of Sant Agata Bolognese's V12 engine.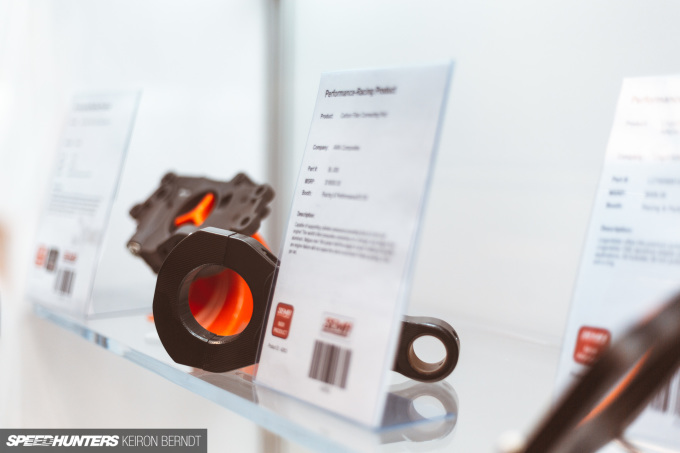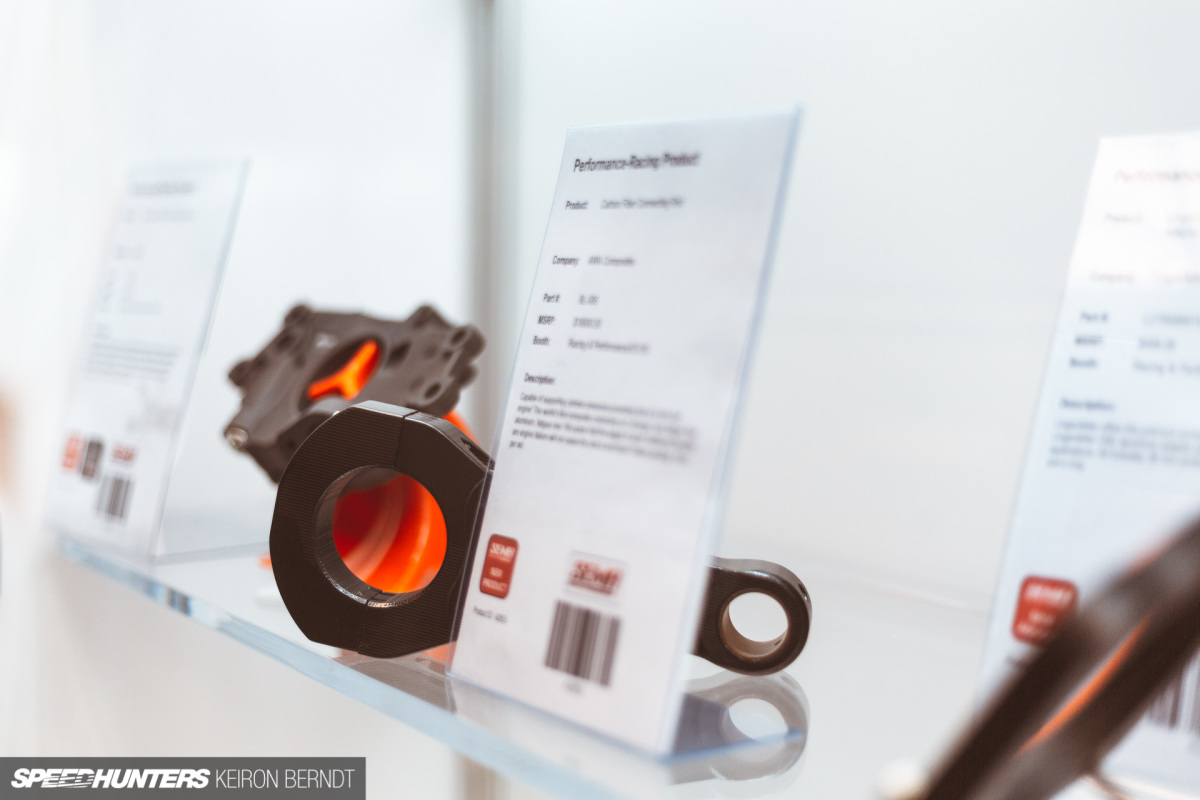 Then again, that's a little bit different. Lamborghini jumped into the whole 'Forged Composites' (a term they copyrighted) thing a decade ago and are now invested heavily. They saw a viable way to evolve car componentry into the future, and they were not wrong. I'm sure in a decade from now a lot suspension, driveline and engine parts will be created carbon production method which they've leaned on.
For Lamborghini, forging carbon is a way to work with this material at an industrial level. They basically create pre-impregnated sheets of whatever thickness carbon fiber sections are needed, immerse them in resin, place them into molds and then forge them by applying heat, pressure and time. The resulting forged carbon fiber piece can be then be trimmed and machined without impacting its structure.
When talking about connecting rods, this is the most viable way to mass produce them, as the underlying forged carbon strength has the ability to take the abuse of a naturally aspirated engine without issue. It's weight with which Lamborghini is really concerned with, as the forged carbon connecting rods can be half the weight of  an aluminum connecting rod, allowing their engines to be more responsive due to less inertia.
One look at these AWA Composites rods and you can tell they are all about strength. These things are developed to take serious abuse ,and at the same time being impressively light. Again, approximately half of what a corresponding aluminum rod would weigh. We've seen alloy rods used in a lot of cars at WTAC this year, but for how light and strong they are, they have a very short life. Under repeated heat cycles and use they end up deforming and engine builders swap them out after a set time.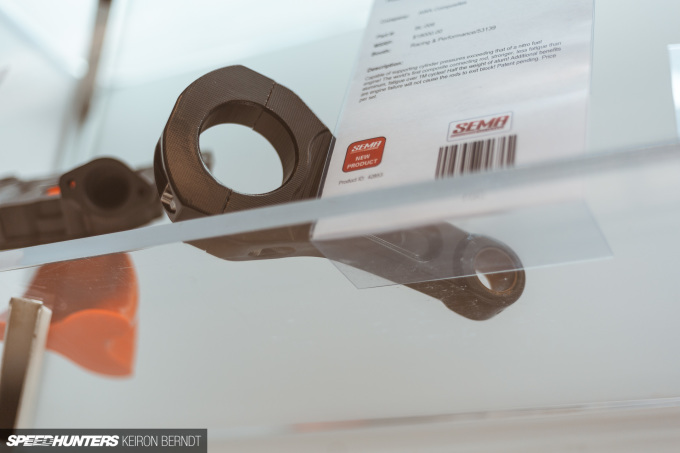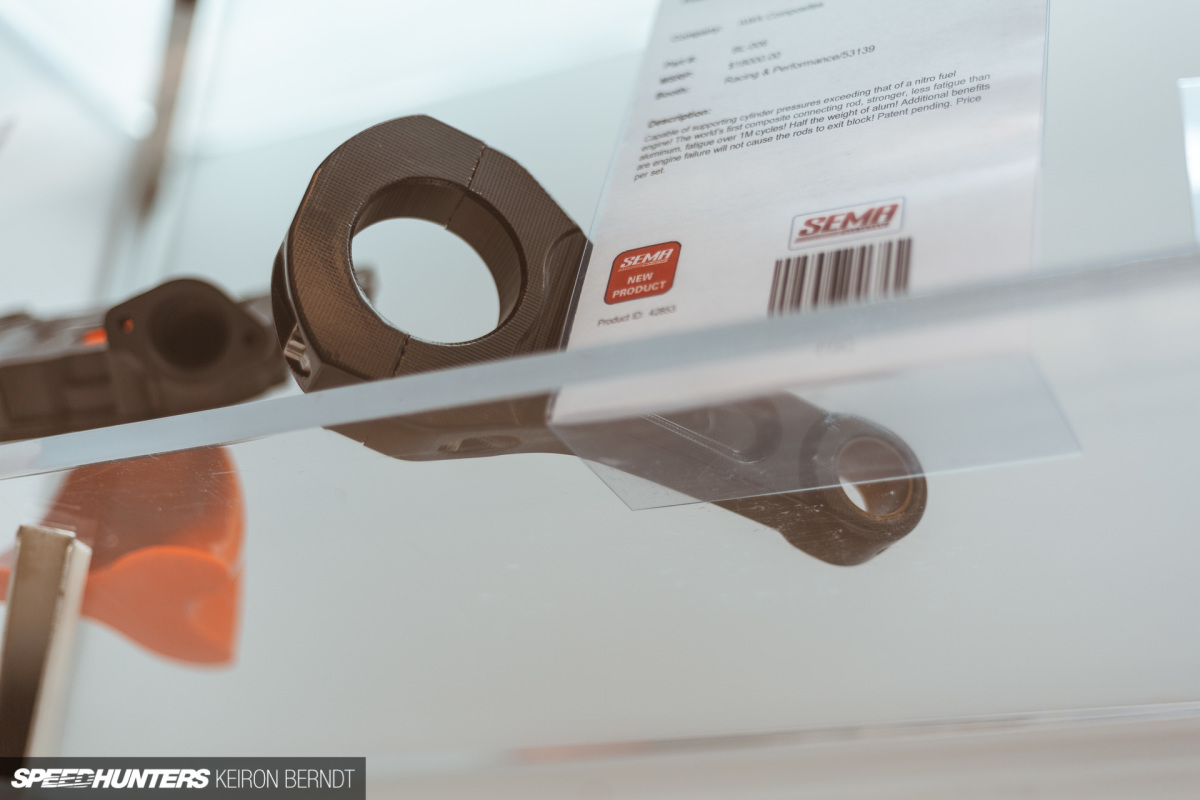 Carbon fiber rods, while expensive for now, will not have these sort of issues and can support even more power. And when they do let go, they won't take a chunk of the engine block away with them. AWA Composites are even working on carbon fiber pistons which are set to be released next year. Talk about exciting times!
We may be edging ever closer to the dominance of electric power, but it's so nice to see that companies out there are still pushing the internal combustion engine to new extremes.
Dino Dalle Carbonare
Instagram: speedhunters_dino
dino@speedhunters.com
Photography by Keiron Berndt
Instagram: keiron_berndt