Deriving from the Latin root word coelica – meaning  celestial – the Toyota Celica was truly a gift sent down to us from the majestic heavens of Japan.
It was designed to be a featherweight version of the iconic 2000GT, and was deemed Japan's pony car of the era, sharing aggressive American muscle car-like styling and capabilities. Perhaps the most notable aspect of the Celica was the wide range of configurations available for consumers, ranging from a simple ET model, which was pretty basic and utterly slow, to a more thoroughbred 2T-G model which came from the factory with upgraded suspension components, additional monitoring gauges, and was even lighter in overall curb weight.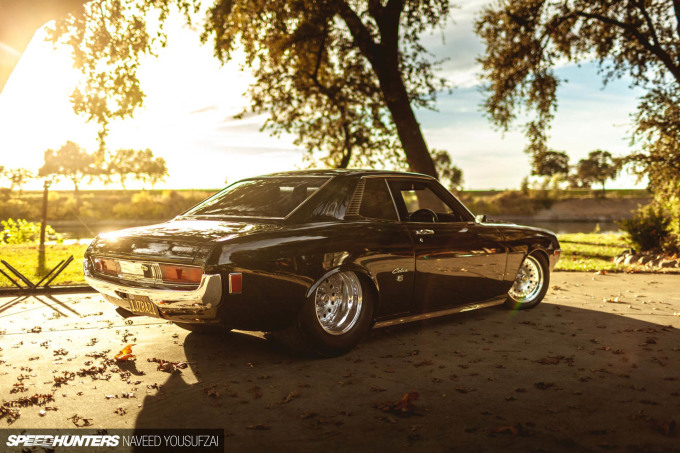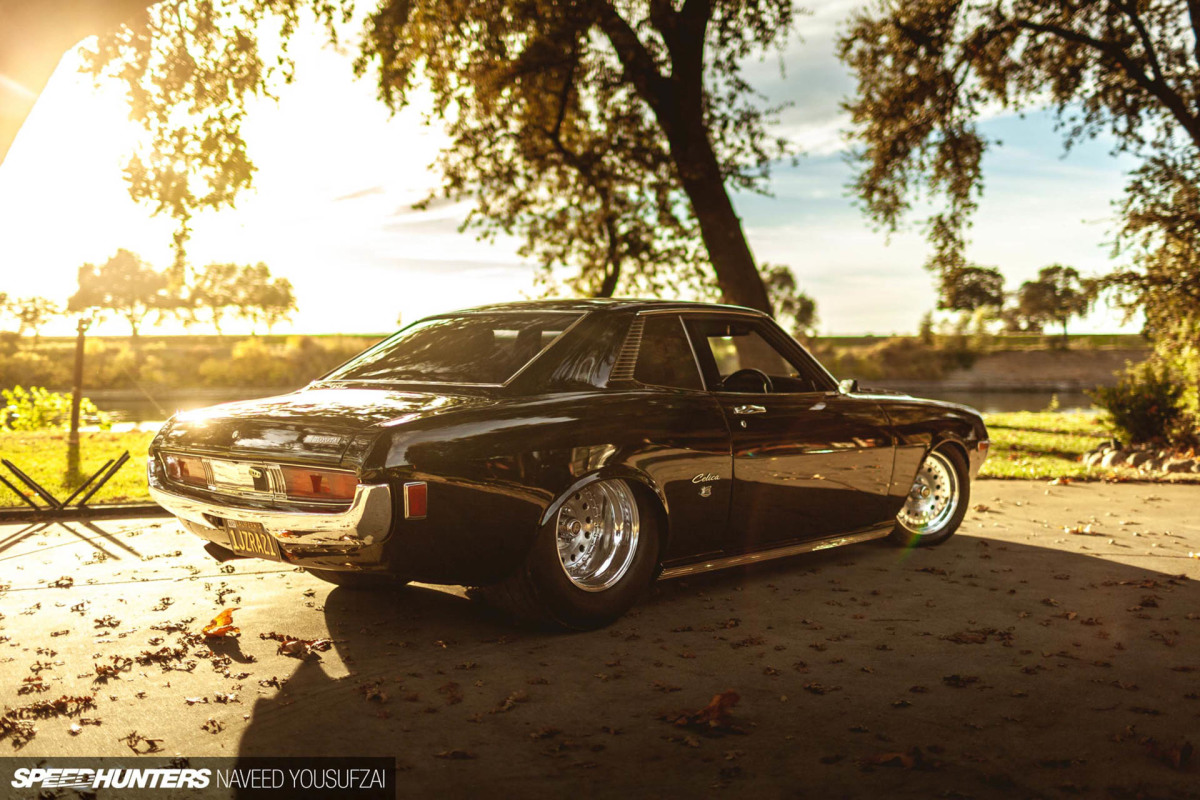 Toyota was clearly aiming to reach markets far beyond Japanese soil with the development of the Celica, and to say they were successful in doing so would be a shameful understatement to the brand in my humble opinion.
The Celica lived on for 35 years, consistently, and managed to secure the hearts of enthusiasts all across the globe. We saw successful rally builds of the fifth generation All-Trac 4WD turbo models, Shakotan inspired vintage cruisers of the earlier RA20 and RA25 models, and even IMSA winning circuit demons with the Celica GTU and GTO driven by icon Dan Gurney.
With that in mind, enthusiasts had a wide range of different paths to take when deciding the direction of their builds. But for Cary Miller, the theme was to think outside of the box… way outside.
Pro Street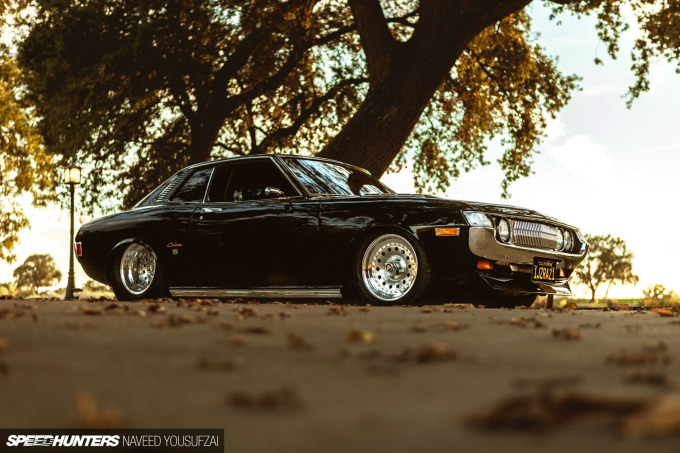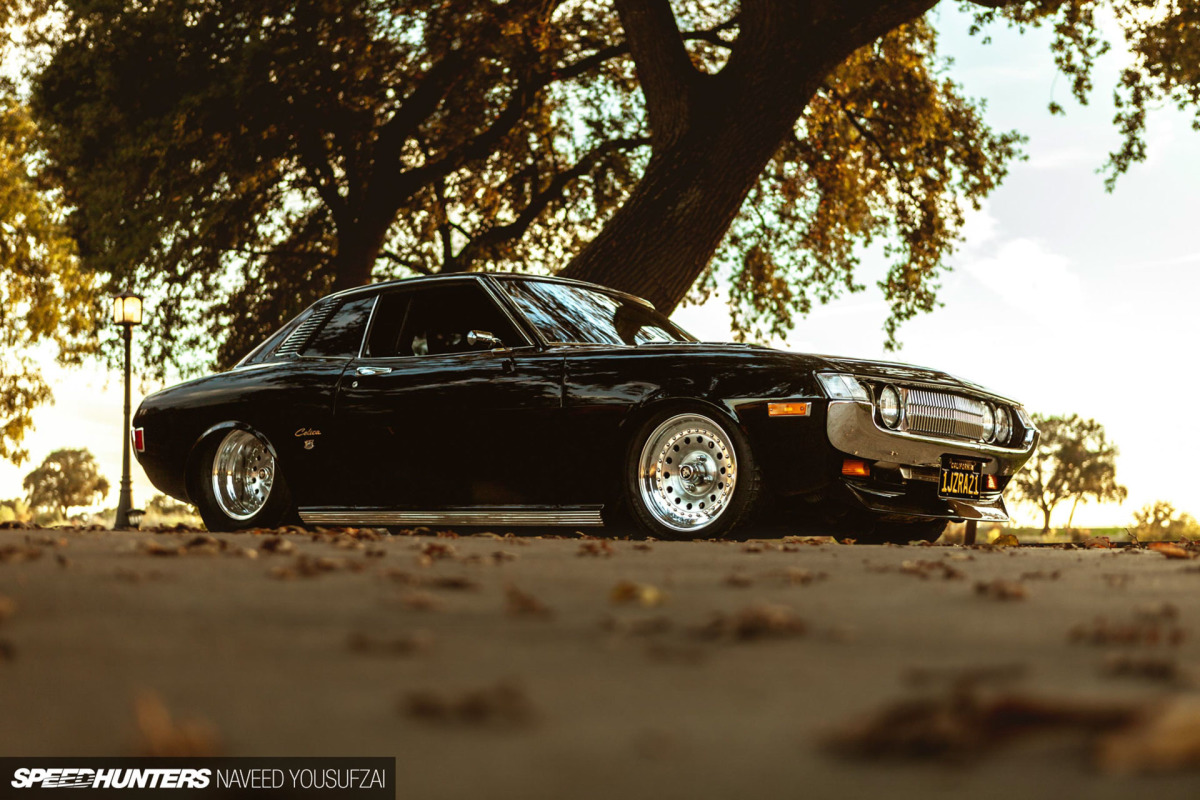 In 1997, after owning a handful of other Celicas, Cary came across this rare early model 1972 RA21 that had been mostly disassembled by the previous owner, who had initially planned on restoring the car. The body was straight, the interior was intact for the most part, and the seller would be including a truck load of extra parts and engines to get the car up to spec for drivability.
It was a no brainer type of purchase for Cary, and soon after he managed to turn the car into a weekend track warrior. He gutted the interior, built and dropped in a supercharged 18R-G motor, and tracked it for a few years. He could've easily left it at that, but he found himself wanting more.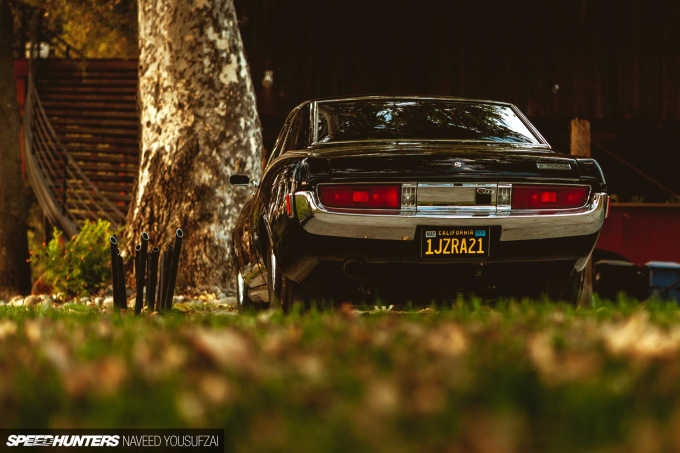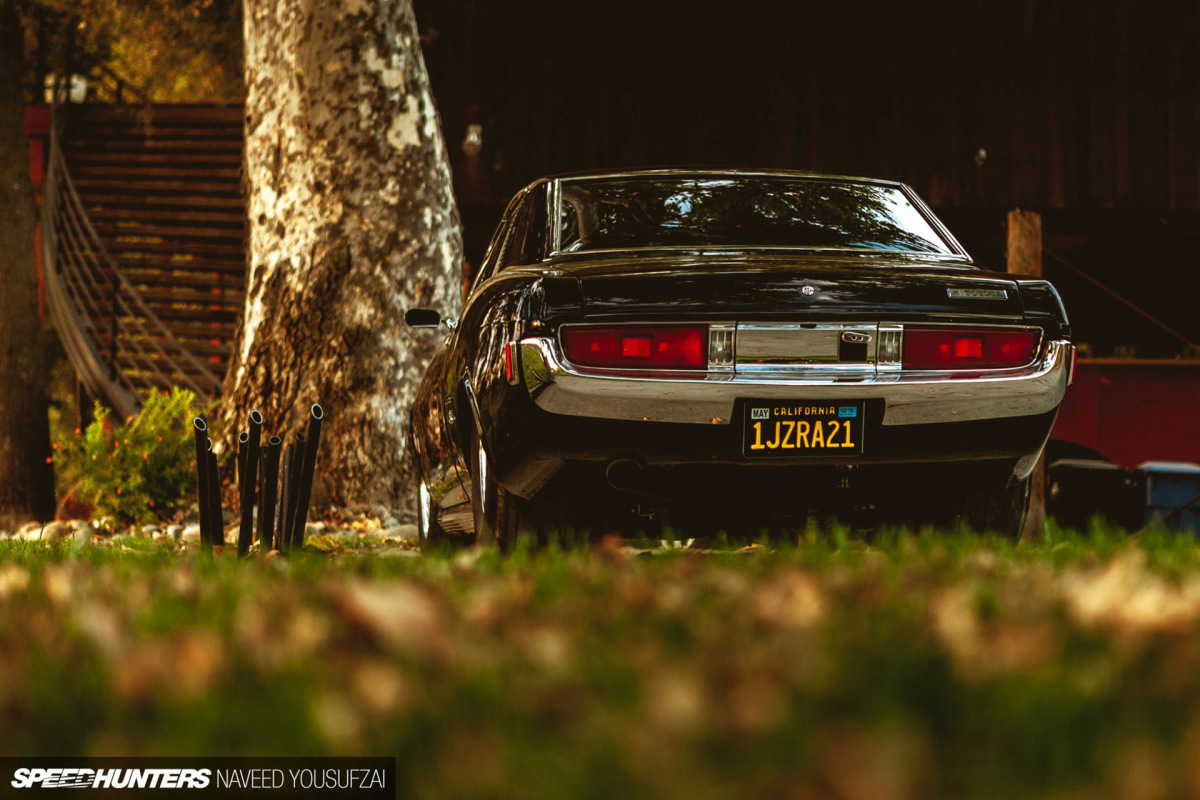 For years, Cary was surrounded by American muscle cars turned 'Pro Street' – which is a term used to classify a drag car that was still street legal and drivable on the road. If you haven't looked into this before, I strongly encourage it, as it still is a huge demographic in the world of drag racing, most notably in the USA and Australia.
Custom Everything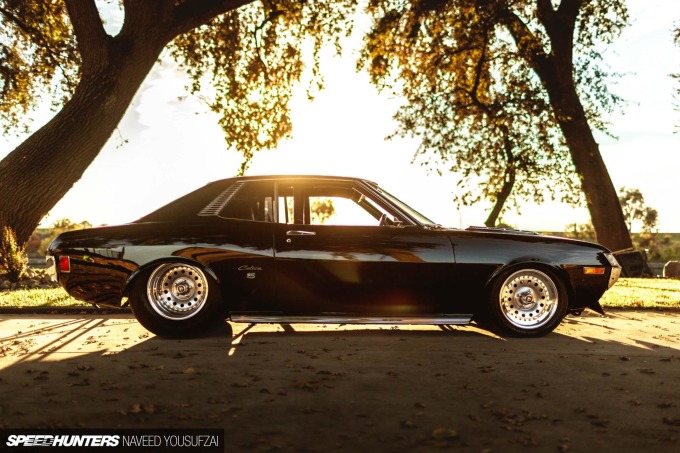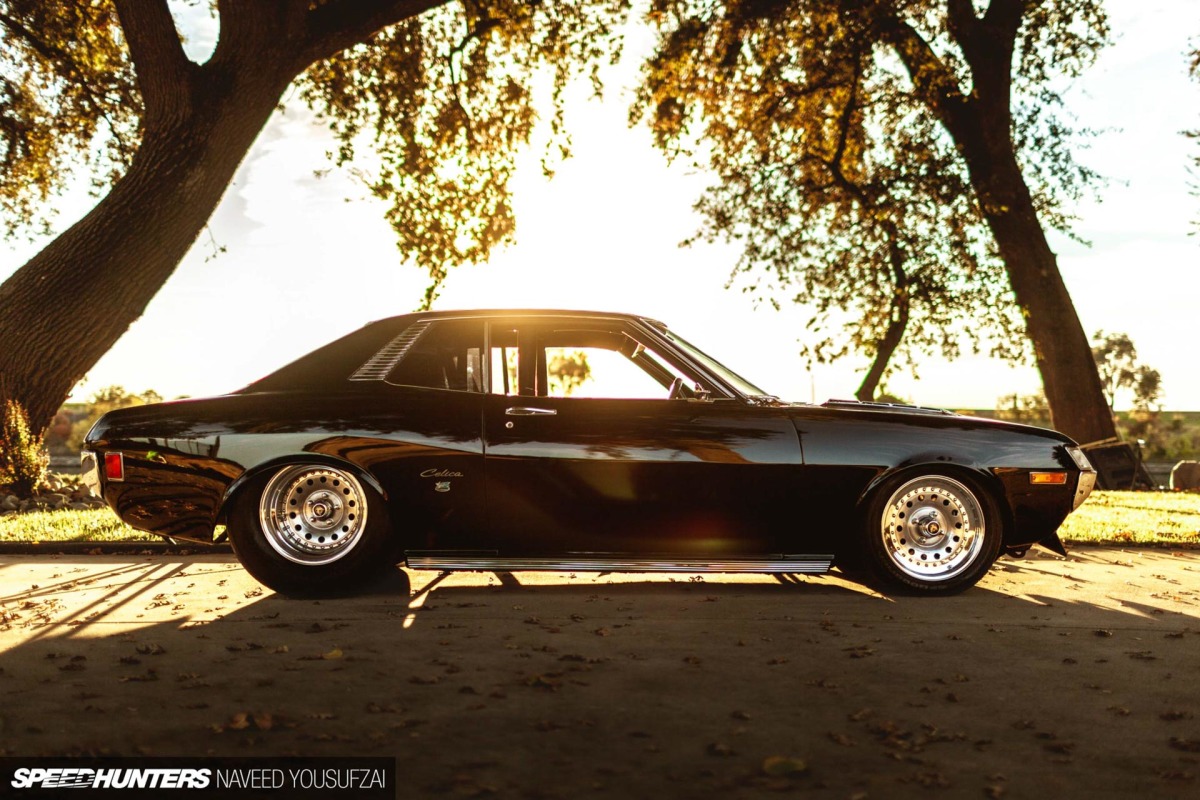 2003 marked the year of the overhaul. The entire car was completely disassembled all over again, and the vision of showing up the American Pro Street cars at the drag strip was all he could think about. The motor was pulled, the interior was stripped (even more than it already had been) and the custom fabrication began.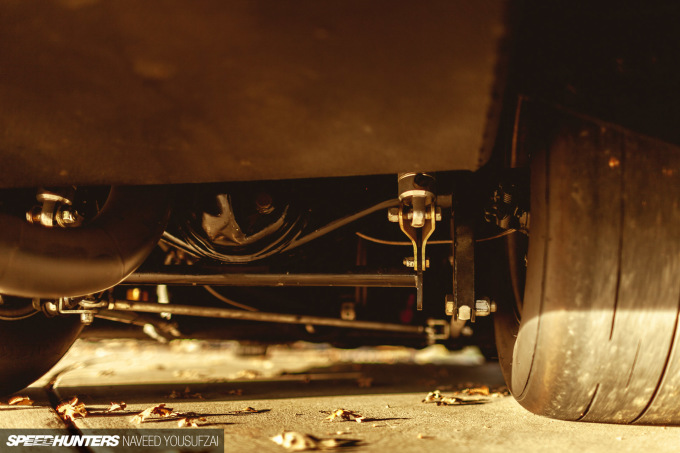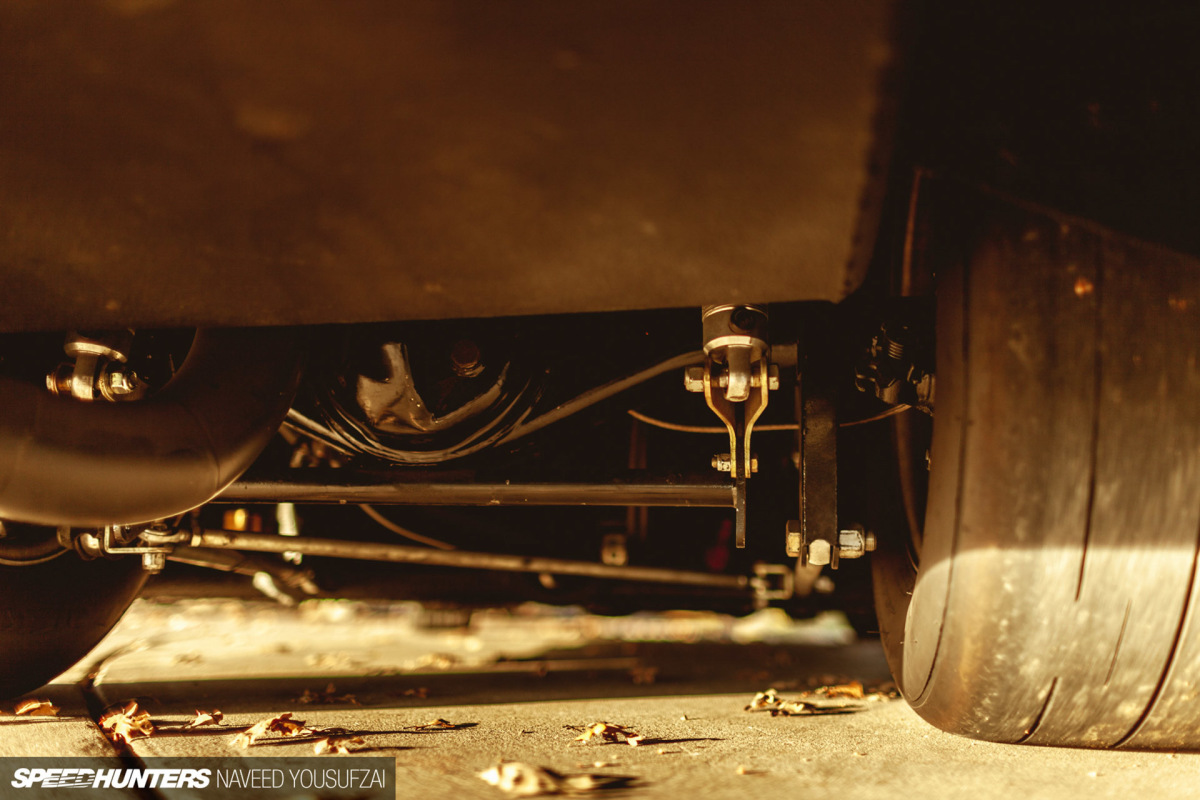 With plans to stuff a 1.5JZ motor into the car, Cary figured he had no other choice but to start making room for the Celica's new heart. The firewall was cut and pushed back, the trans tunnel was cut and widened, and all of the sheet metal, including floors, were cut and replaced with new material after he finished making the ¾ tube chassis for the car.
Of course, it wouldn't be a Pro Street car without an insane rear tub, so he narrowed the Toyota 8-inch rear end as much as he could, and fit the widest set of rear drag radials available for this application.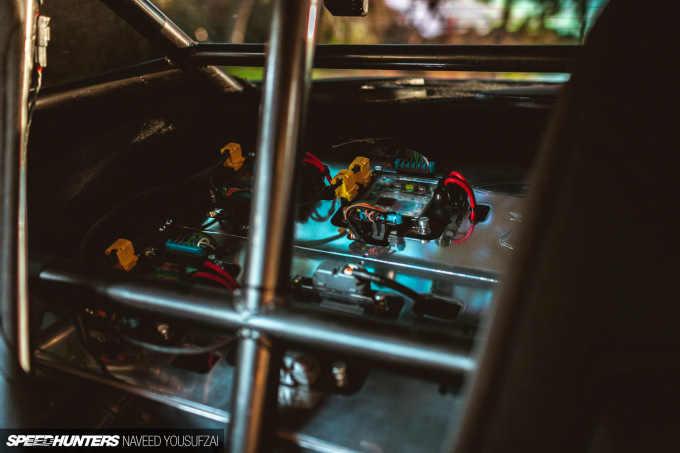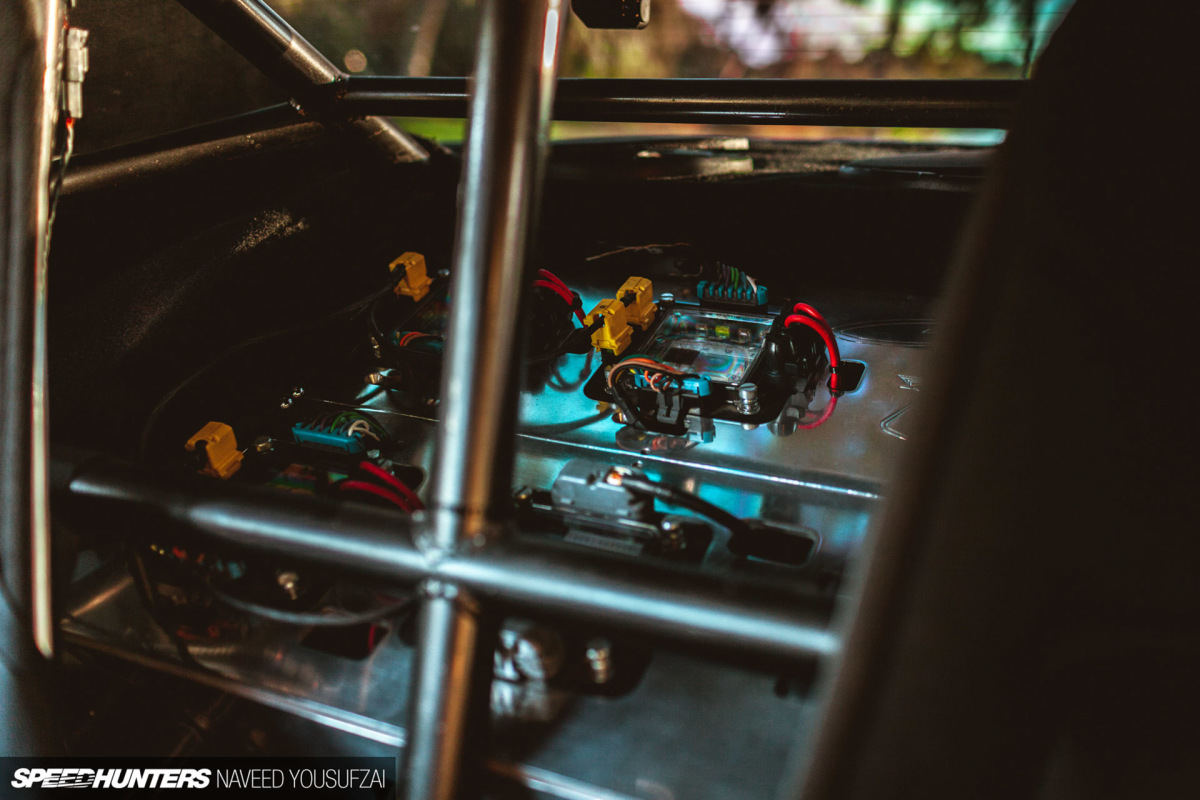 Moving along to the custom interior fabrication, the driver and passenger seats were pushed back 6 inches, putting the seating position directly in front of the rear tires. The purpose here was to get as much weight onto the rear wheels as possible, ensuring optimal traction on those massive drag radials mentioned a moment ago. Cary then fabricated a replacement panel where the rear seats used to be, which houses the ECU, fuses, and miscellaneous electrical components on the car.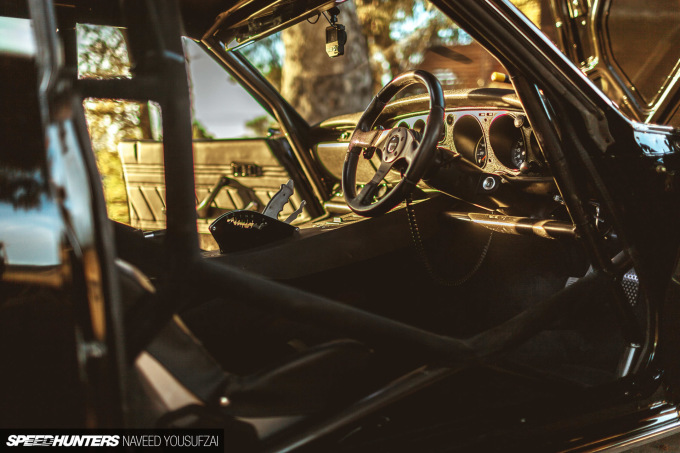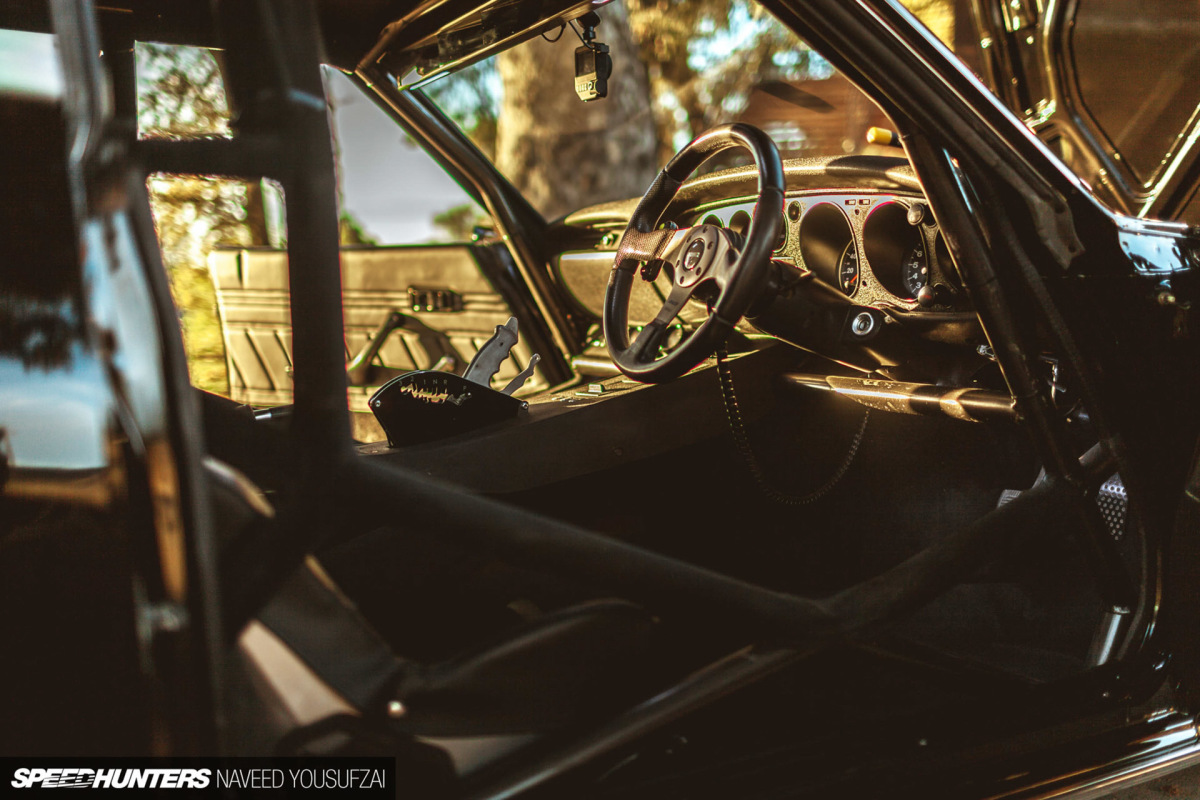 As everyone knows, the US version of the car was originally configured in left hand drive, but Cary being Cary, wanted to one up himself by doing the right hand drive conversion, and even taking it so far that he extended the entire center console to make it look as factory as possible while still retaining its functionality. Everything is within the driver's reach, which comes critical when making passes at the track for various safety reasons.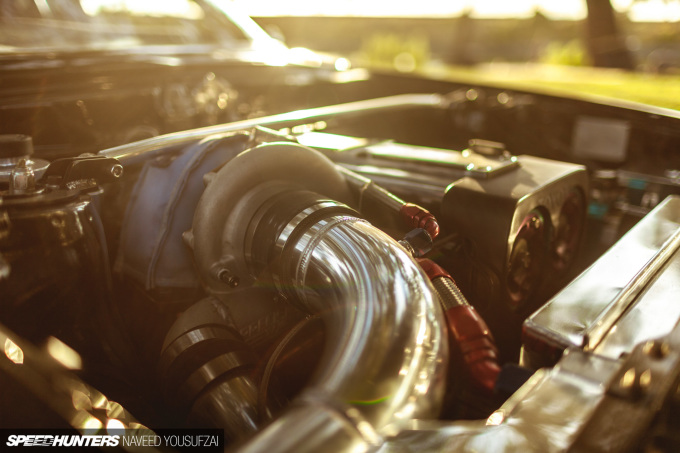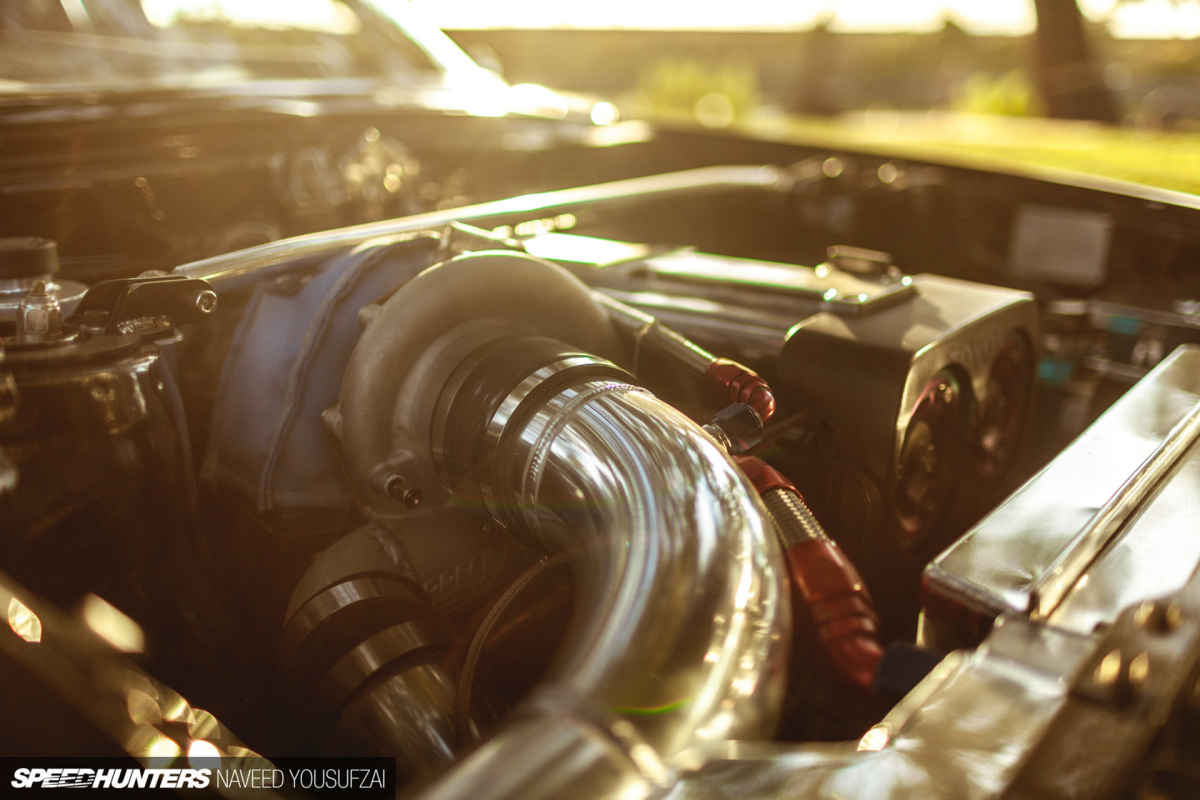 The motor and drivetrain also saw their fair share of custom goodies. One of my favorite pieces on the car is the custom made aluminum intake manifold, since most usually divert to the HKS or Greddy set up. A Chevy TH350 3 speed auto with high stall was mated to the 1.5JZ and Toyota 8-inch rear end, and a line-lock transmission brake was incorporated to allow for optimal tire warming sessions while on the strip.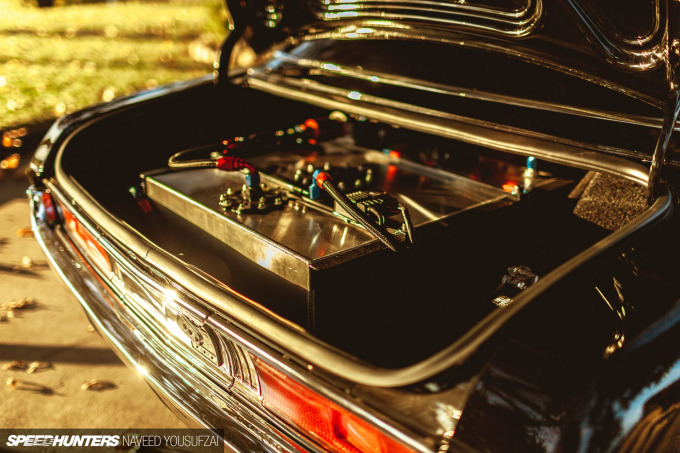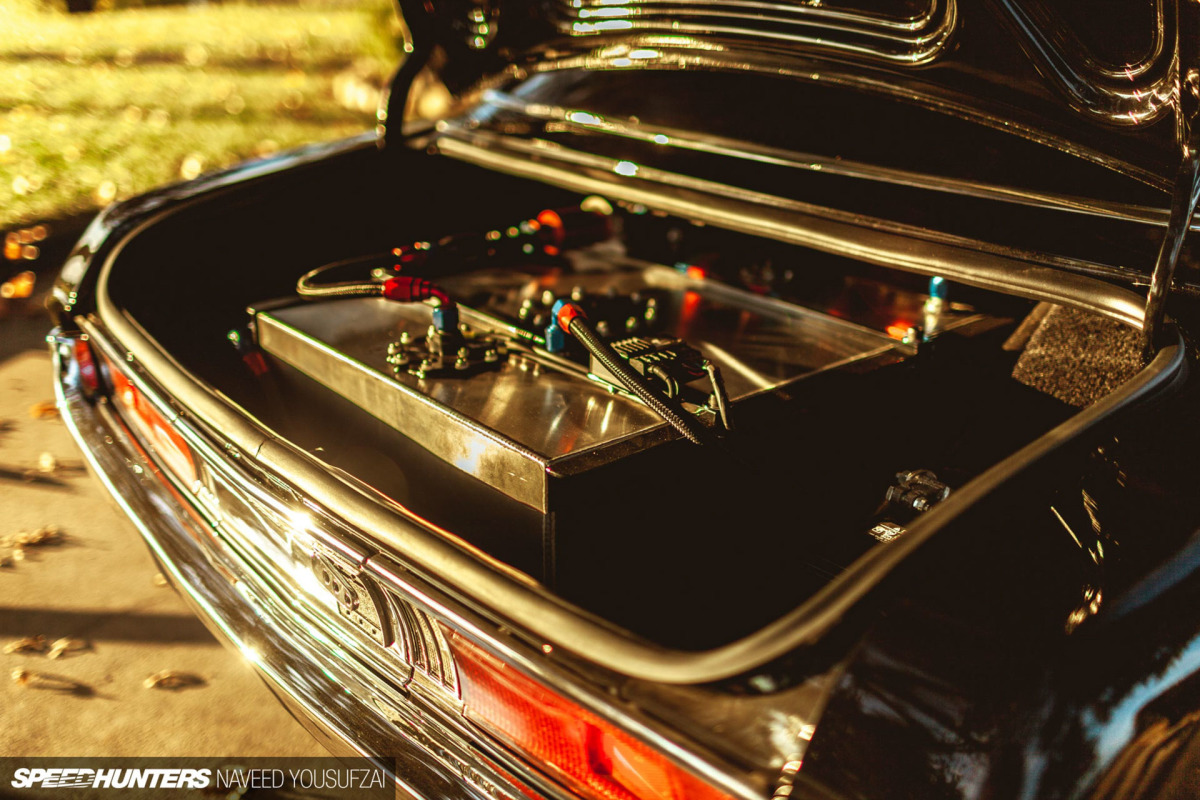 Fuel is delivered through an A1000 fuel pump, mounted out back in the trunk above an Aeromotive 20-gallon fuel cell, all connected with gorgeous -8 AN and -6 AN fittings. Convenience is utilized with a custom flex fuel sensor, allowing for easy switches between pump gas and E85.
The wheels of choice are from Centerline's drag pack series, sporting 15×12-inches in the rear, and 15×5.5-inches up front, with 325 section Mickey Thompsons and 195 BFGoodrichs respectively.
Show Worthy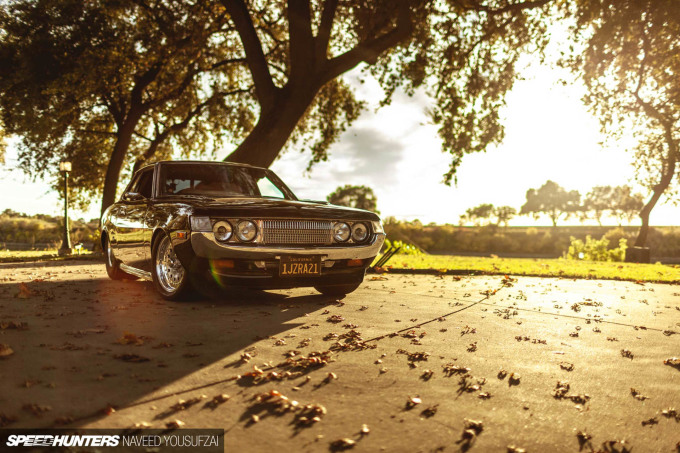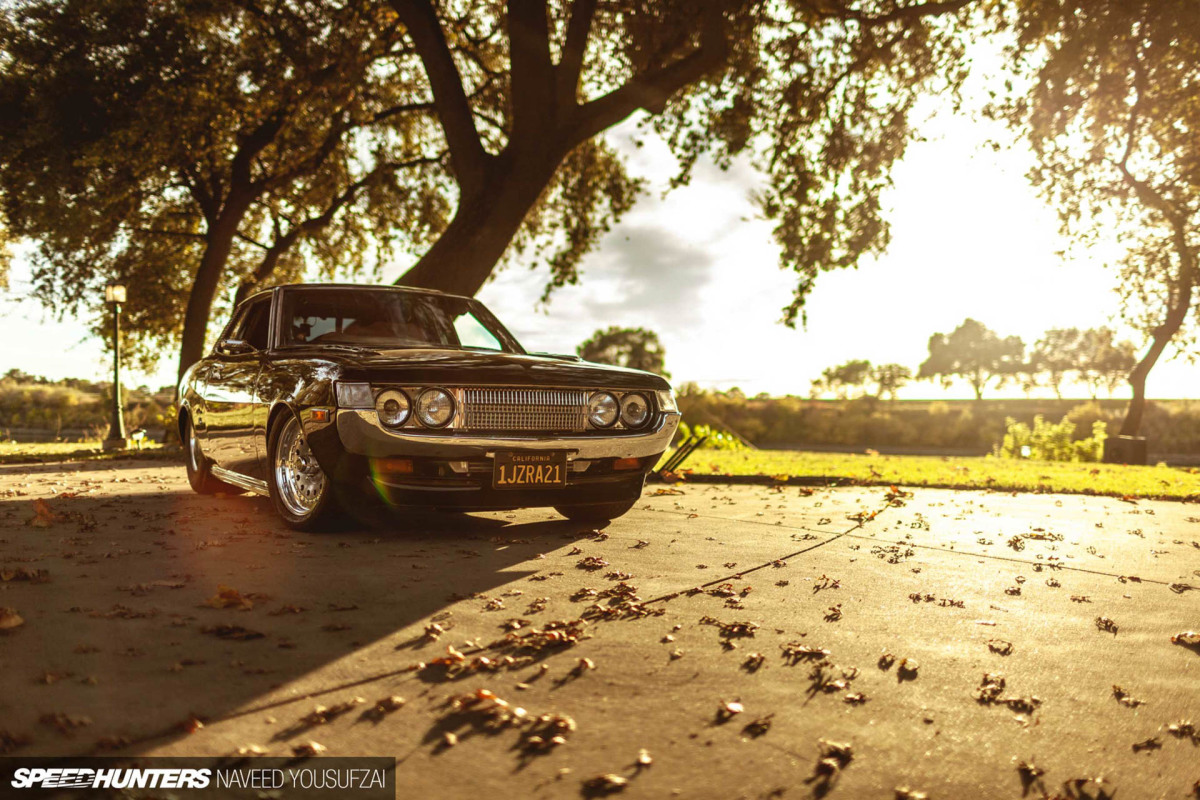 With custom fabrication clearly being a recreational therapy for Cary, it would've been easy for him to veer away from the original shape of the car. But instead, he found himself wanting to retain the factory design and styling of the car as you would've seen it in the '70s, which I find rather noble of him.
He stripped the car back down to bare metal, fixed all of the body imperfections, and had a two stage deep black paint job applied on the car. The chrome bumpers, the stainless trim pieces, badges, tail light bezels, hood vents, and so forth were all restored back to their former glory.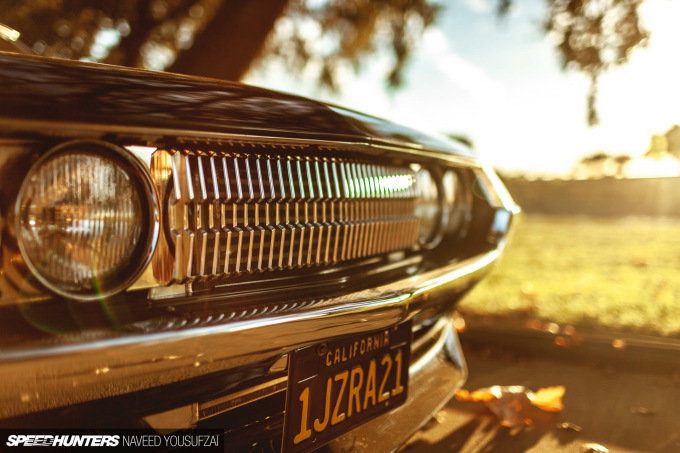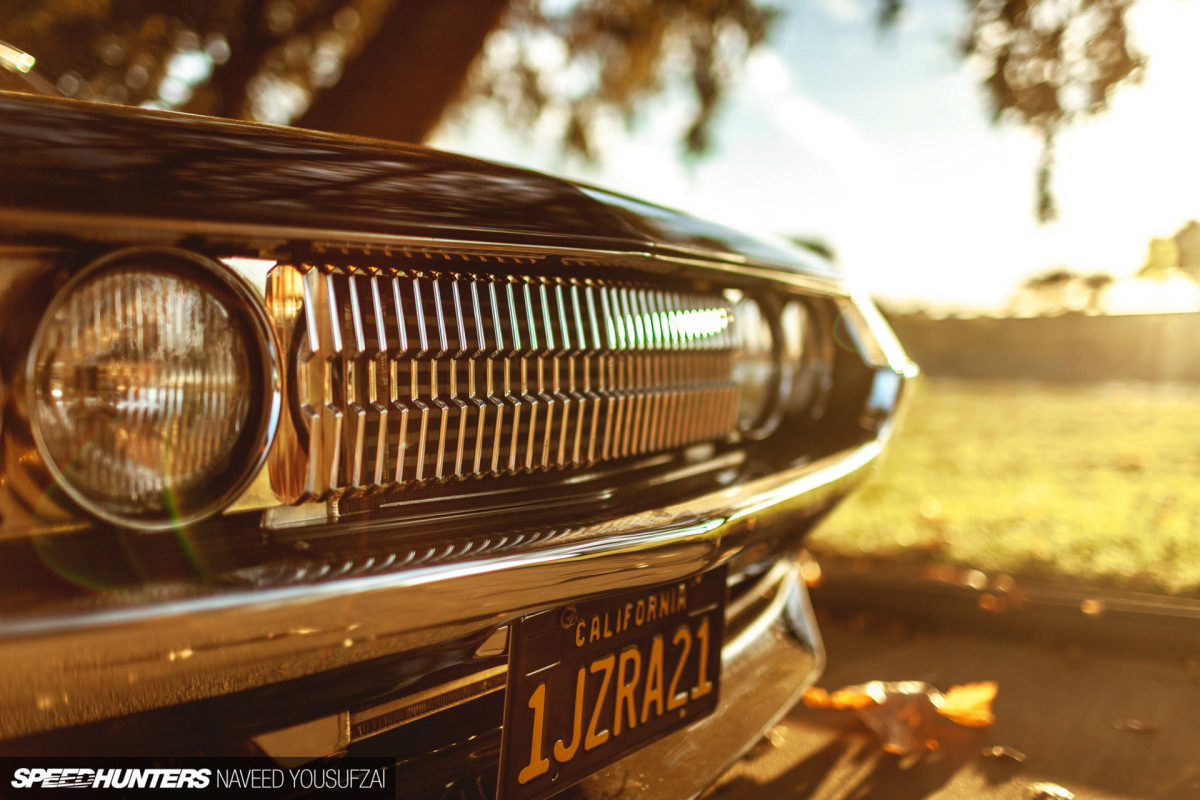 The only custom piece you'll find on the outside of the car is the machined grill, which started off as a 45lb (20.4kgs) block of 6061 T-6 aluminum. He spent about 130 hours on this piece alone, designing, coding, and machining it to where it sits now at 3.8lbs (1.7kgs).
A finished trophy piece, as one would call it.
Future Plans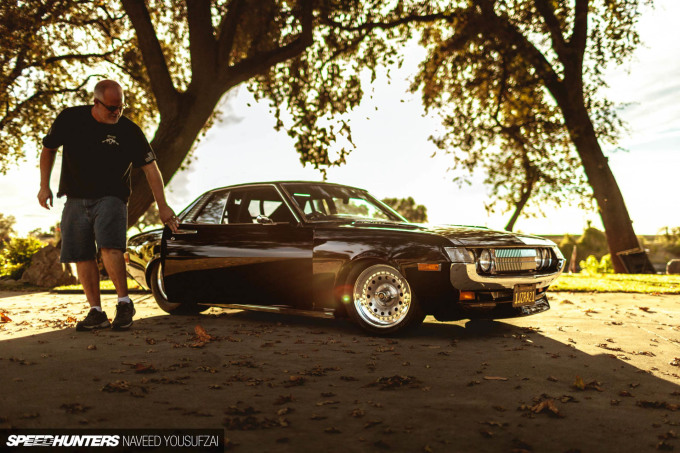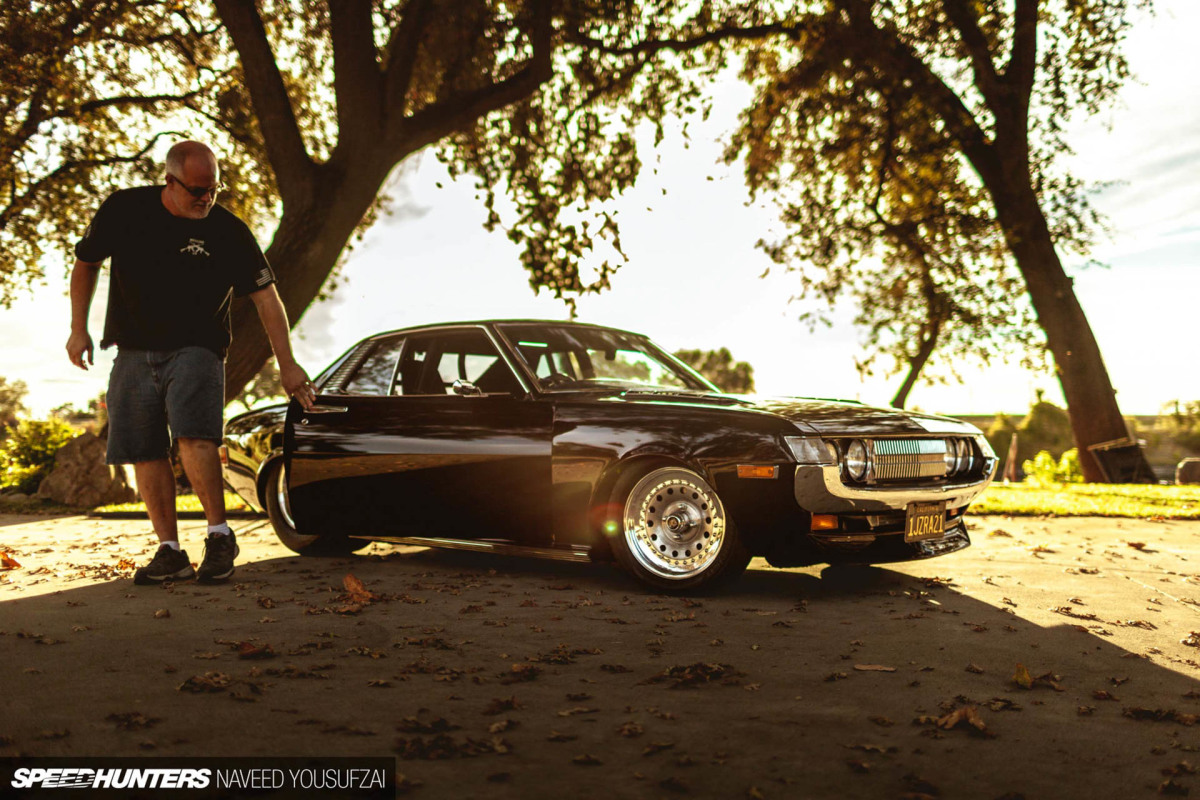 For most of us, seeing the car in its current state would mark the completion of the build process. But for Cary, there are still a few steps left.
He managed to score an even better ball-bearing version of his current turbo setup, so he is going to replace the old turbo with the new and finally tune the car for the track. After that, it's all about getting seat time.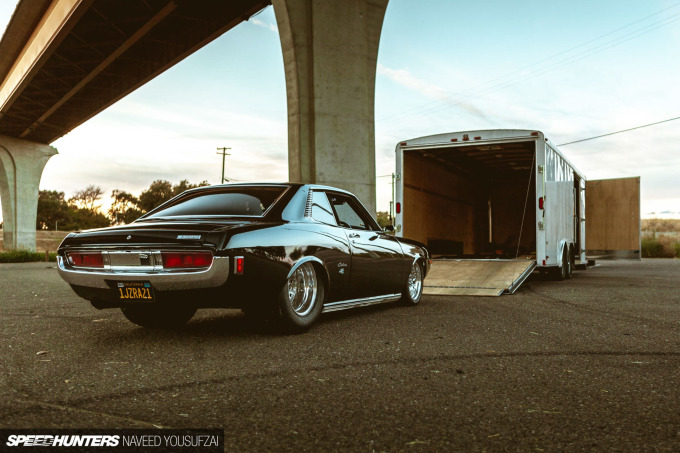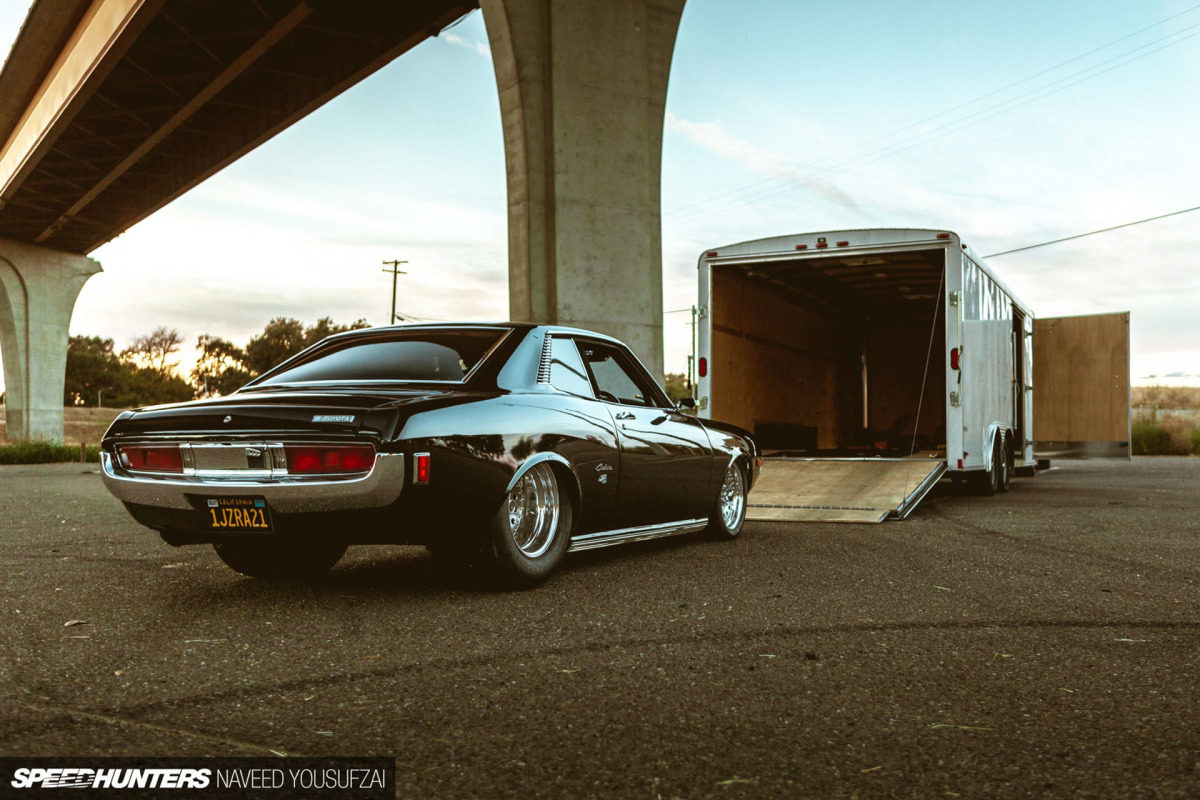 He will be making passes, bettering his time over and over until he gets to a point where he can't go any faster, and from there, he'll be going right back to the drawing boards – with a new platform that's already in the works, and far crazier than anything you can imagine.
I'll give you guys a hint; it involves splitting a car in half…
Naveed Yousufzai 
Instagram: eatwithnaveed
Cary Miller's Toyota Celica
Engine & Drivetrain
1.5 JZGTE (1/2JZ Hybrid), Crower 268/276 stage 2 cams, ARP head studs, Precision 6766 ball bearing turbocharger fitted to 3.5-inch mandrel bent exhaust with Flowmaster muffler, ID1700X injectors, AEM 30-6100 ECU, Late model Toyota smart coils, HKS adjustable cam gears, custom fabricated aluminum sheet metal intake manifold with 100mm throttle body, 3.5-inch in/out intercooler and 3.5-inch custom intercooler piping, 2 HKS blow off valves before and after intercooler, 60mm wastegate with stinger pipe to atmosphere, TH350 Chevrolet transmission with ATI full reverse valve body and trans-brake, Toyota 8-inch truck rear end narrowed and fitted with a 4.10 gear set and a spool carrier, Chris Alston 4-link bar system
Fuel System
Aeromotive 20 gallon fuel cell, A1000 fuel pump built in with inlet filter and sump, fuel supply line is -8 AN & -6 AN, Flex-fuel alcohol sensor, Aeromotive fuel regulator
Cooling Systems
Custom 3-inch thick 27×15-inch wide radiator, 14-inch Spal cooling fan with custom fan shroud, 16 row heavy duty transmission cooler with thermostatically controlled 10-inch fan mounted under car
Brake System
11.5-inch x 22mm brake rotors front and rear, 4 piston aluminum calipers, custom fabricated brackets, late model Toyota short housing 15/16th master cylinder on custom machined booster delete bracket, custom fabricated fluid reservoir, Supra MK3 four wheel disc brake proportioning valve, line lock brake valve for front brakes, steel braided -3 AN brake lines through the car, custom fabricated master cylinder aluminum heat shield
Wheels & Tires
Center Line 15×12-inch with 325/50/15 Mickey Thompson drag radials (rear), 15×5.5-inch with 195/50/15 BFGoodrich Comp TA tires (front)
Suspension
Front coilover converted front struts with Koni short race inserts, 12-inch long QA1 2.5-inch springs (225lbs), Techno Toy Tuning (T3) front adjustable camber plates, T3 lower control arms box kit with adjustable length control arm ends, RHD KE70 rack and pinion, T3 adjustable tie rod kit, T3 lower control steering arms, T3 RCA mounts, custom fabricated 'cradle' cross member that incorporates rack and pinion steering conversion, Chris Alston 4-link unequal bar attached to a custom fabricated mount, QA1 adjustable coilover shocks, 12-inch x 2.5-inch springs(120lbs), Chris Alston rear anti sway bar, Chris Alston diagonal track bar
Chassis
Custom fabricated tube chassis from firewall to back of car, custom floors, frame, tubs, cage, all tied into the stock front frame rails and strut towers
Lighting
Headlights have been modified to accept BMW 3 Series style projector headlights with HID lighting, all other lighting has been replaced with LED bulbs throughout, additional lighting has been added to light up rear of interior as well as front floor boards, additional lighting in trunk area
Interior
Kirkey aluminum seats with Kirkey padded covers, custom lengthened center console to retain a stock appearance, full carpet and floor padding (black), RHD dash, instrument cluster and glove box sourced from Australia, full complement of Autometer gauges mounted in stock locations, additional gauges mounted in a custom bracket under glove box, Precision Performance ratchet shifter, 5-point harness belts, Momo Race wheel, custom four button control panel for steering wheel (line lock, trans brake, bump box controls), custom cloth headliner.
Interior was reconditioned to new and retained original look where possible, RHD conversion with custom steering column and pedals and fabricated firewall, engine side is covered in an aluminum firewall cover, Kenwood stereo mounted in dash with 4-way 6×9 speakers in rear package tray, 2x dash-cameras with front and rear views
Paint & Body
Black 2 stage color (entire body was stripped to metal and prepped from there), retained all stock lines and lights, bumpers were reconditioned to new condition, tail light bezels and gas door re-chromed, front head light buckets re-chromed, long hood vents re-chromed, door handles re-chromed, bushings reproduced on 3D printer, stainless trim straightened and polished, battery kill switch fabricated through badge on gas door, custom front grill
Cary would like to thank: John H, Joe P, Omid L, Rick S, Floyd F, Greg B, Wille, Joe, his wife, Chris Carlino for allowing the use of his property, and everyone else who has been a part of his build progress.
Cutting Room Floor