Sense Of SEMA
The 2018 SEMA Show was a wild ride, to say the very least. There's always enormous variety and countless cars worth a feature, but this year it seemed like we had to dig just a little deeper to find those that stood out in the right ways.
We've already published 21 stories from the show itself, plus the six I put together during the week leading up to SEMA. And, just between you and me, it looks like there are a couple more on the way as well. I hope that's okay, because with over 2.2 million square feet (or 204,000 square meters, whatever that is) of show space, you could craft an infinite amount of stories from this few days in Las Vegas.
In fact, one day I walked over 16 miles (which equals some 2.5 million centimeters, since that's how Americans think the metric system works), and I swear none of it was down Las Vegas Boulevard for some casino hopping. All I did was work the whole time…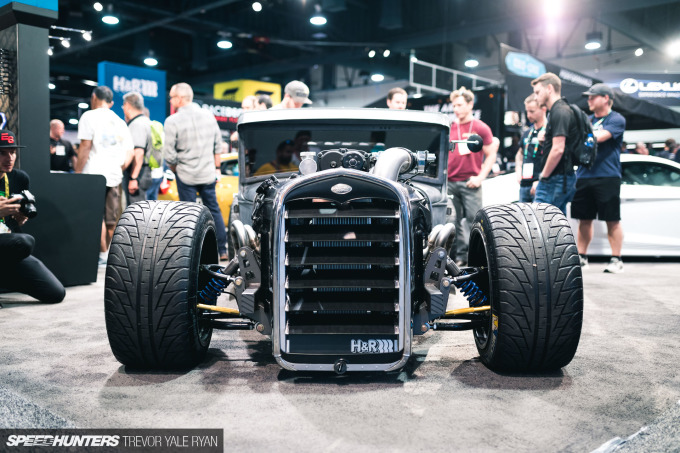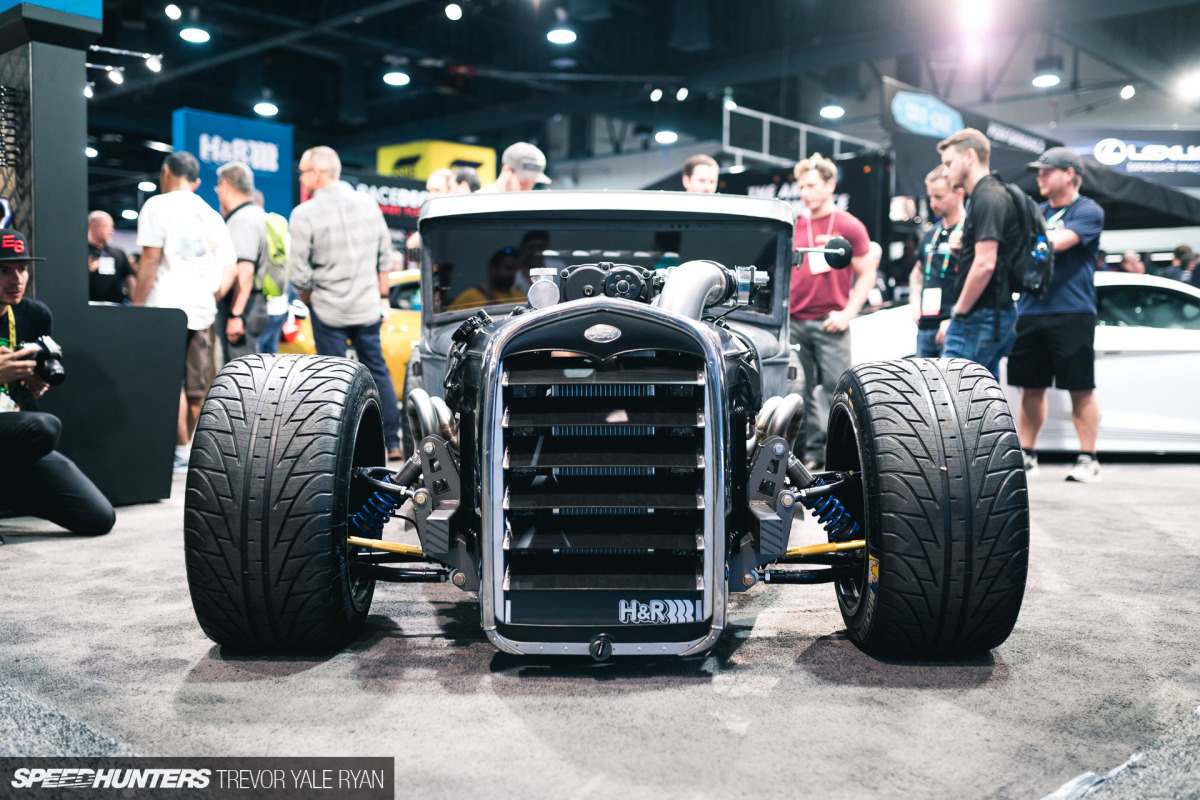 Really though, it is a more than full-time ordeal to bring you coverage from the show as it unfolds in front of us. Everyone wants to have the first story up on a new build or some new tech, and we certainly weren't the only ones scrambling around the convention center to uncover our favorite cars.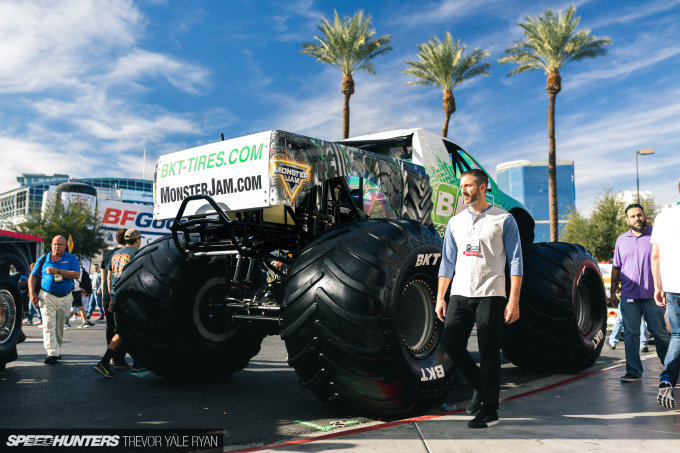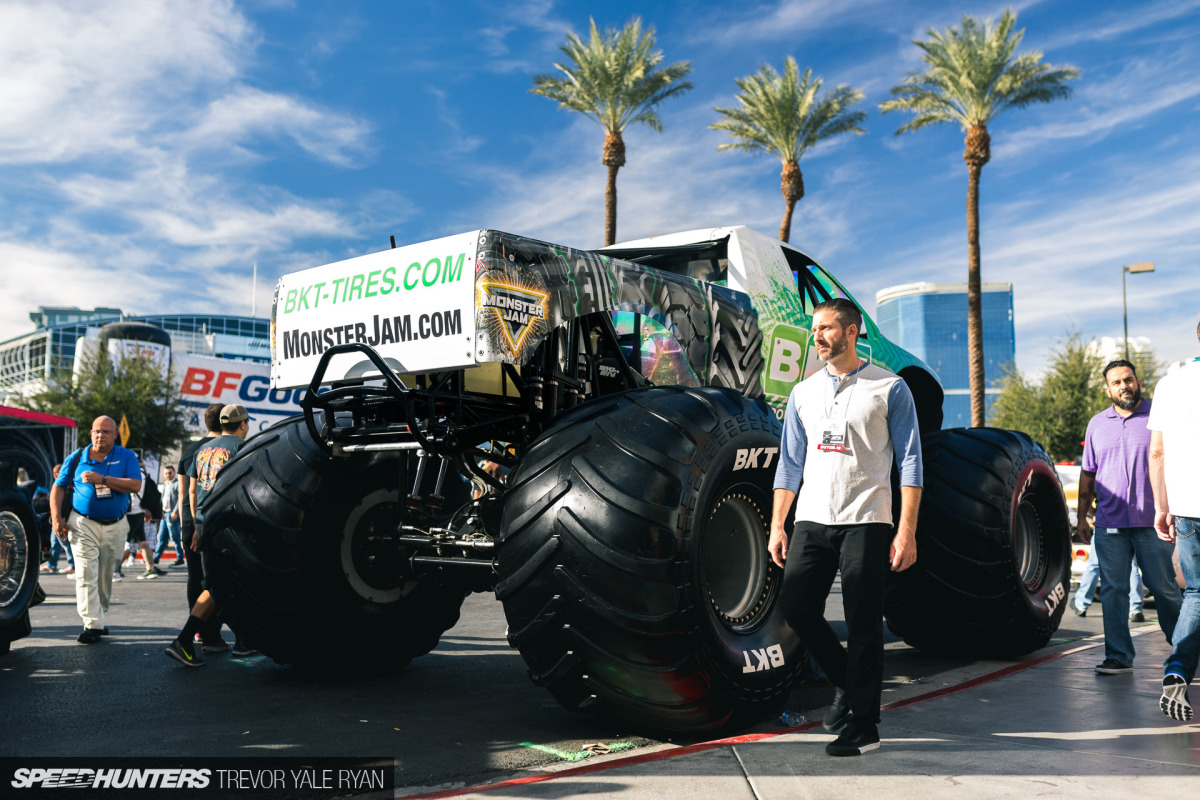 More than ever, trucks were a major focus of the show. And by trucks I really mean monstrous brodozers. I kid, and the secret is that sometimes — sometimes — I think they're sort of cool. I mean, who wouldn't want the ability to drive over an entire city?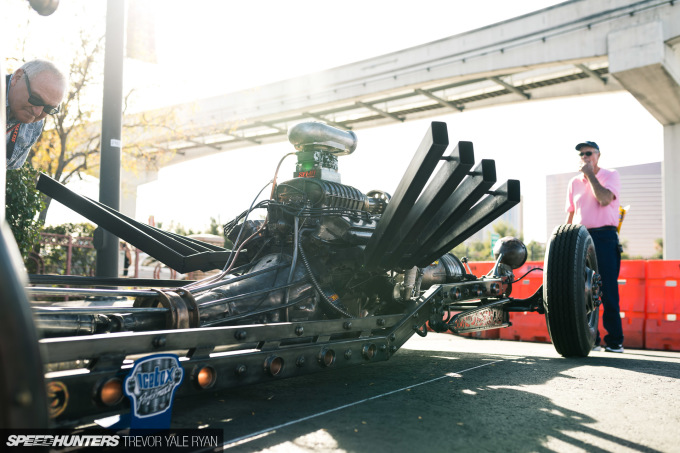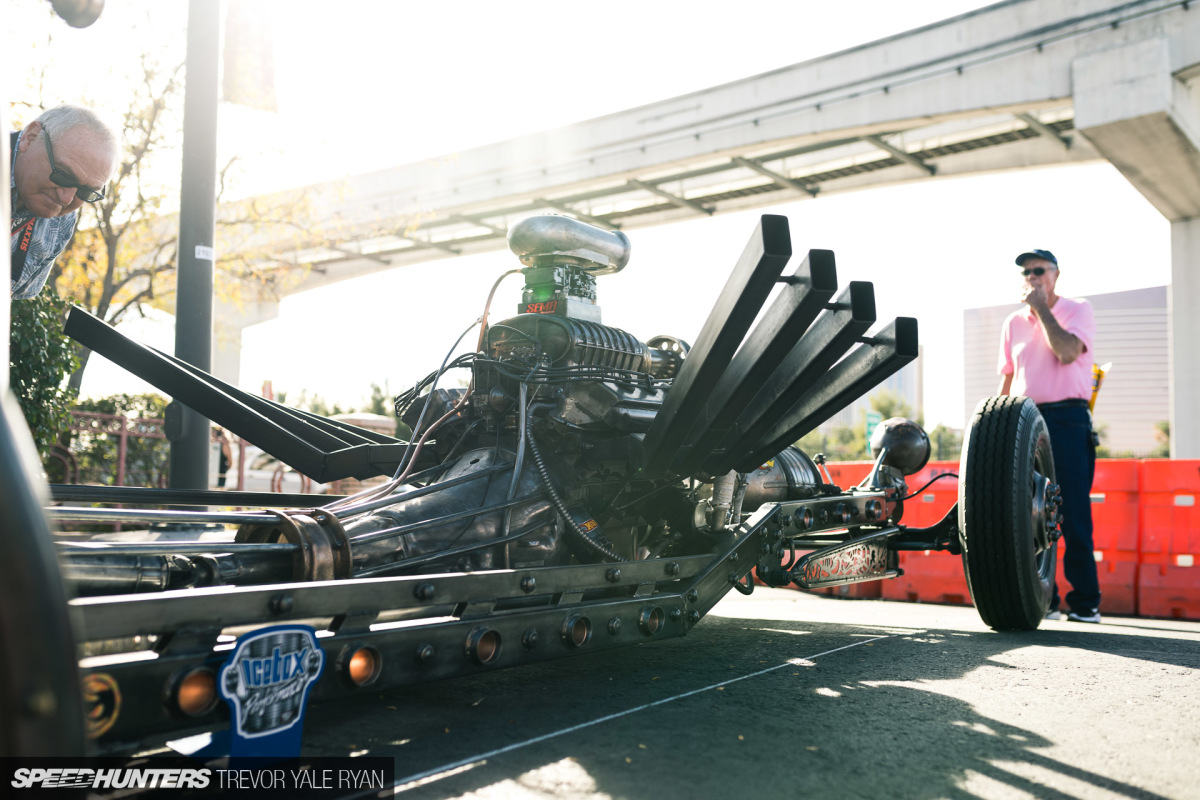 If you aren't convinced but still crave for a bit of Americana, for every lifted pickup there's always something insane with a V8 lurking around the corner.
Naturally, high end exotics are a huge part of the event as well. It makes sense given that SEMA really is a trade show, not a car show, and at the end of the day everyone here is ultimately looking for a way to grow their business and make more money; the more expensive the cars, the more expensive the parts. It might not sound so nice when I say it like that, but it's this commercial drive that launches the SEMA Show into its own league. It's really not a bad thing at all.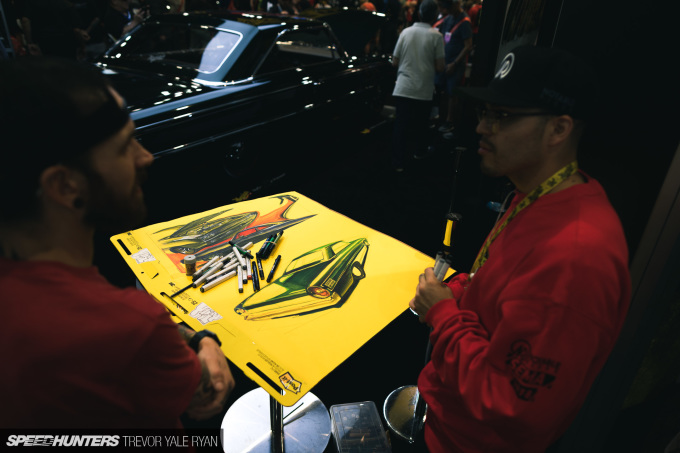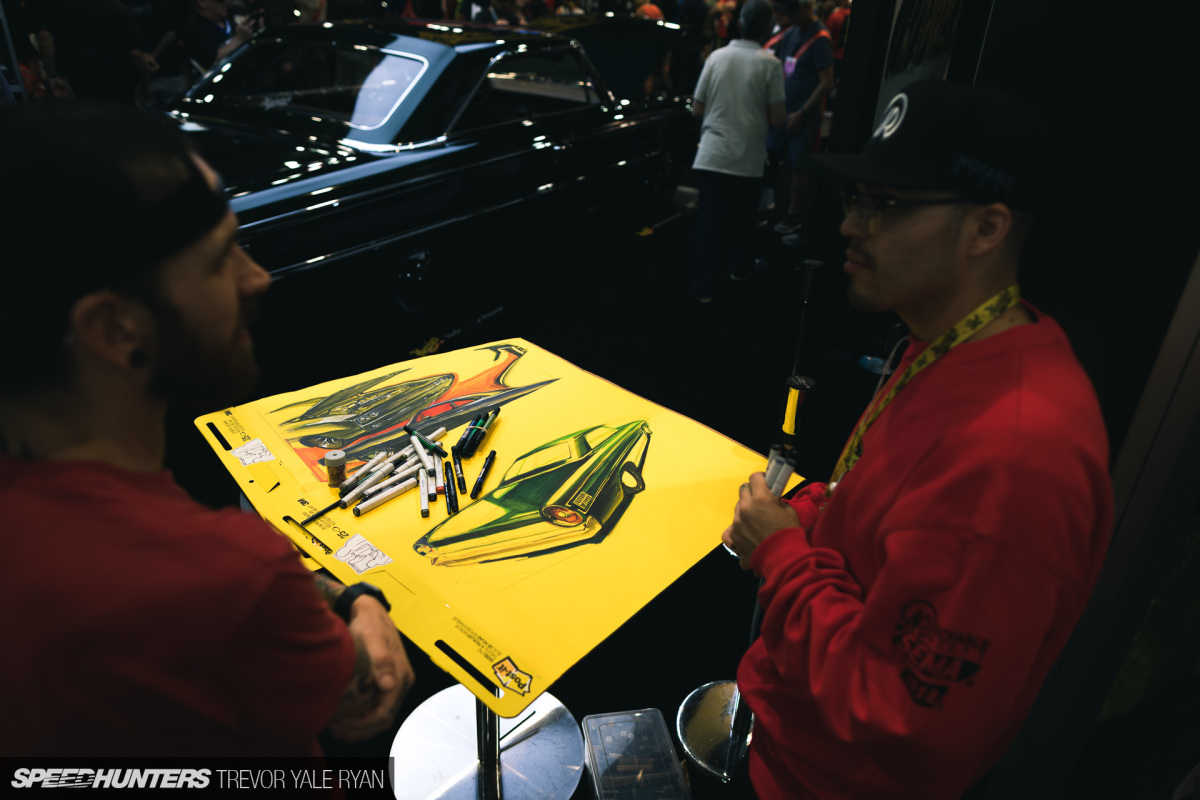 Besides, the people at the show are really what make it what it is. Getting to talk to owners, builders, fabricators, designers, artists, and the lot; that's what makes the event worth attending.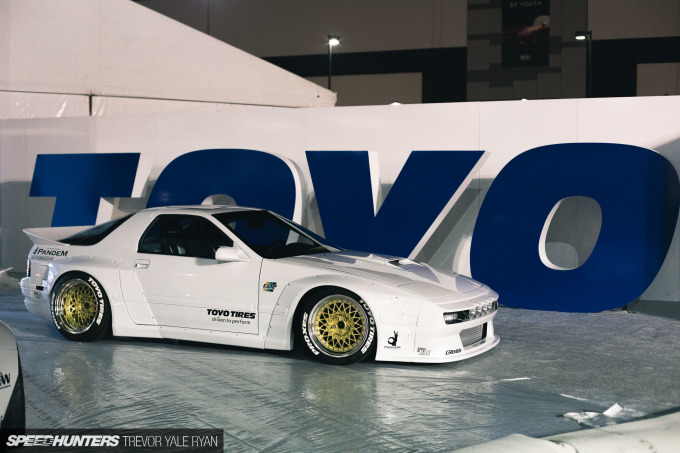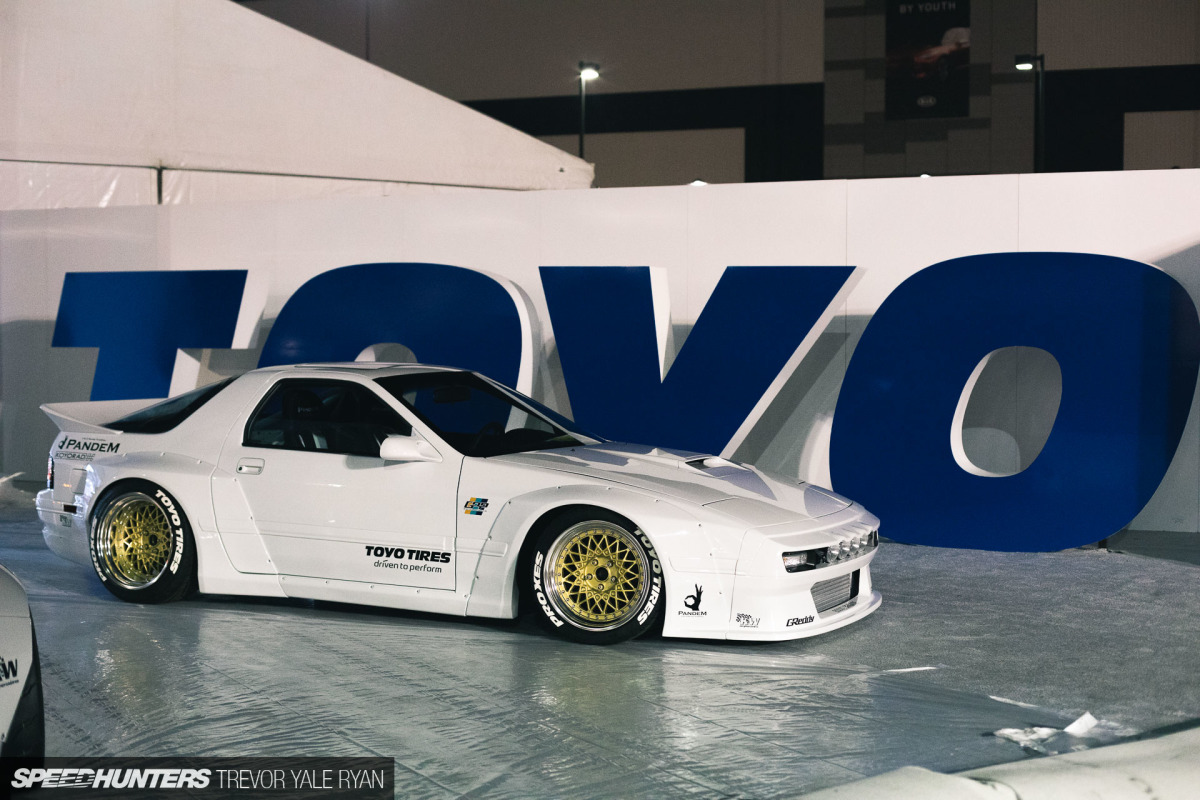 This isn't to mention the countless number of people working behind the scenes to literally build the show itself, transforming the Las Vegas Convention Center into a modified car mecca. It couldn't be done without loads of planning and manual labor alike, so thanks to everyone involved on that front.
Welcome To The Desert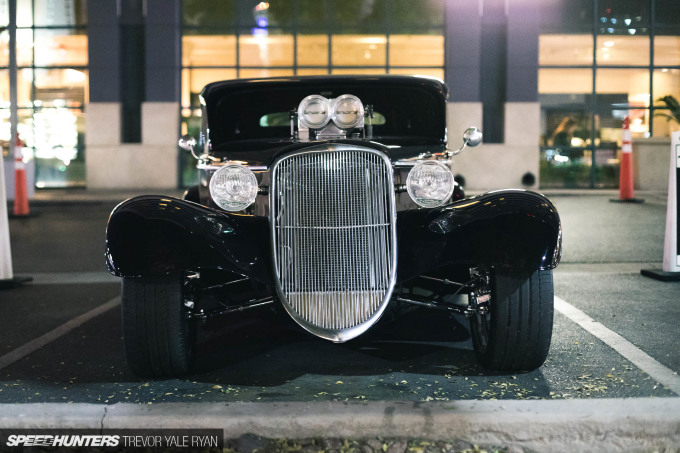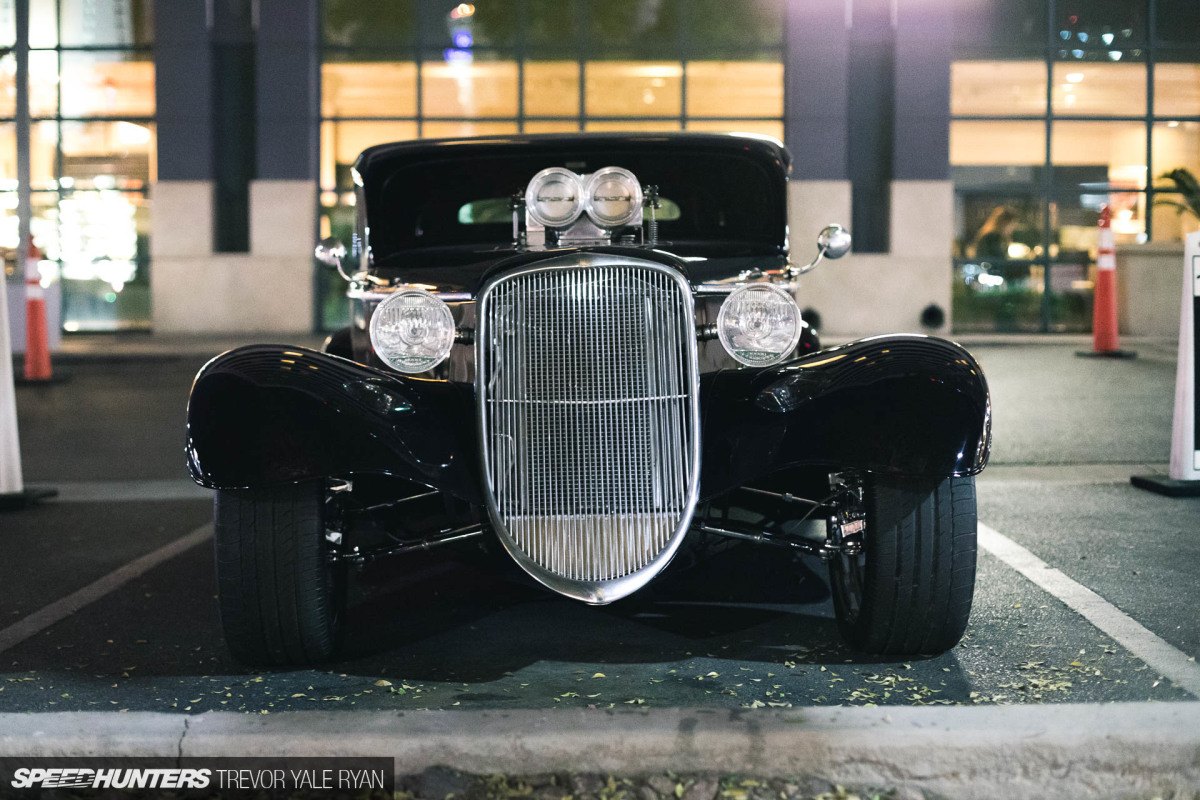 Outside the show, there's just as much automotive activity alive in the streets of Las Vegas. Surely an influx for the event, but much of it is indicative of the local leanings.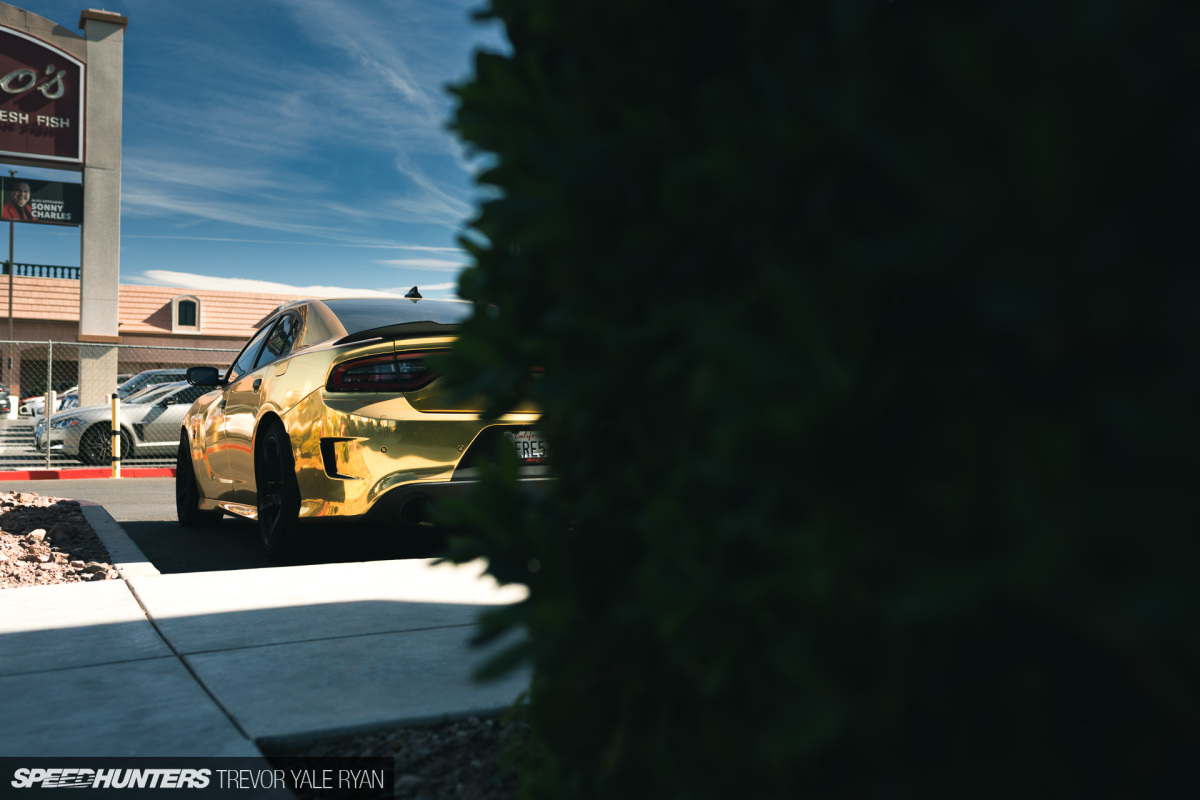 Exotic cars for rent and chrome-wrapped muscle cars; this is the transformation of the undiscovered American Frontier, the wild west in 2018.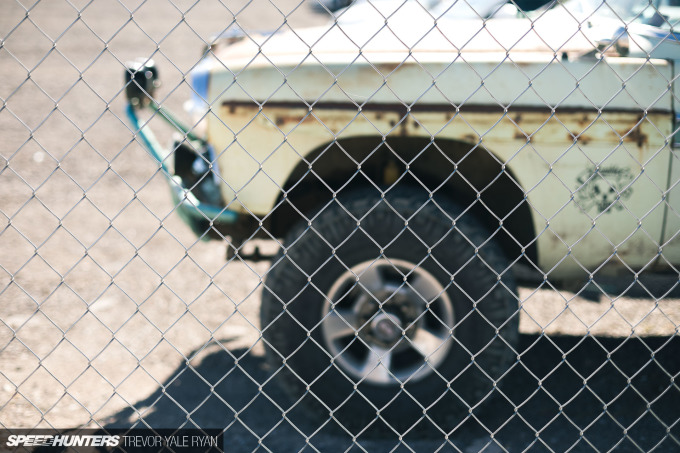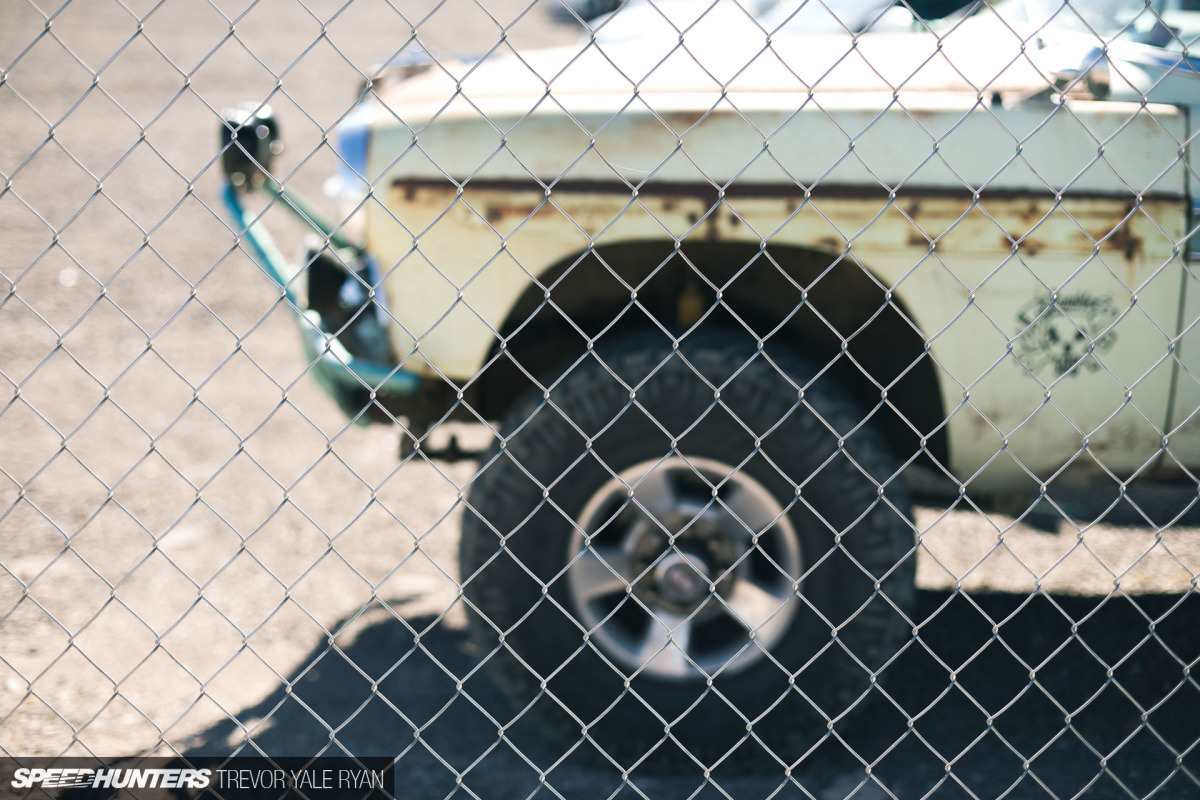 Just along the walk into the show itself I came across a number of genuinely cool and interesting cars. Here's to hoping this Frankendesoto really made the trek from Washington State as its plates suggest.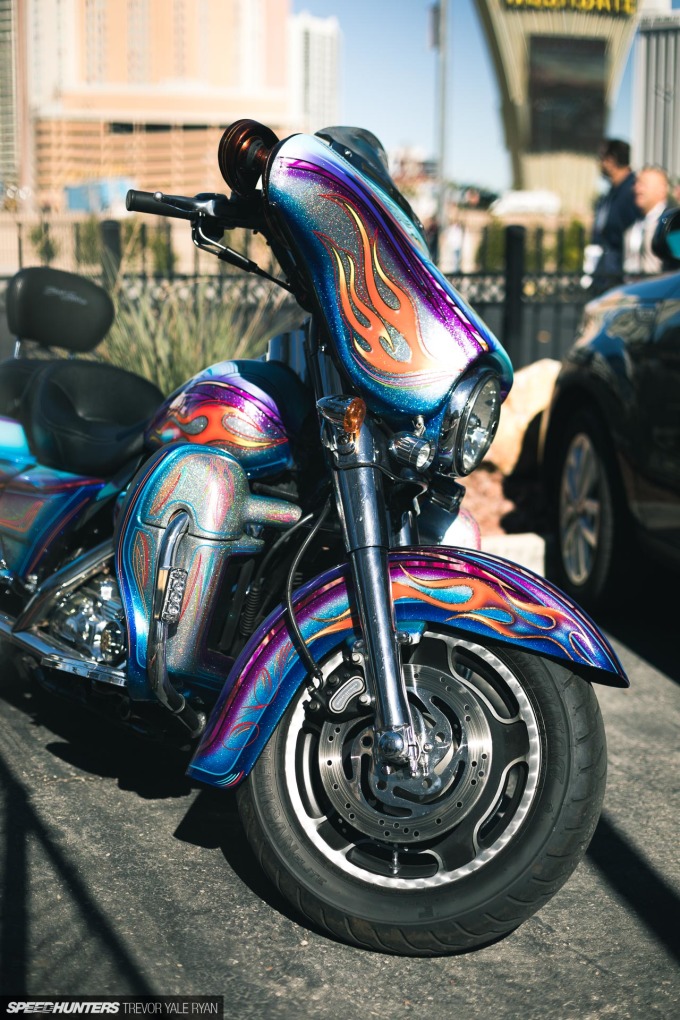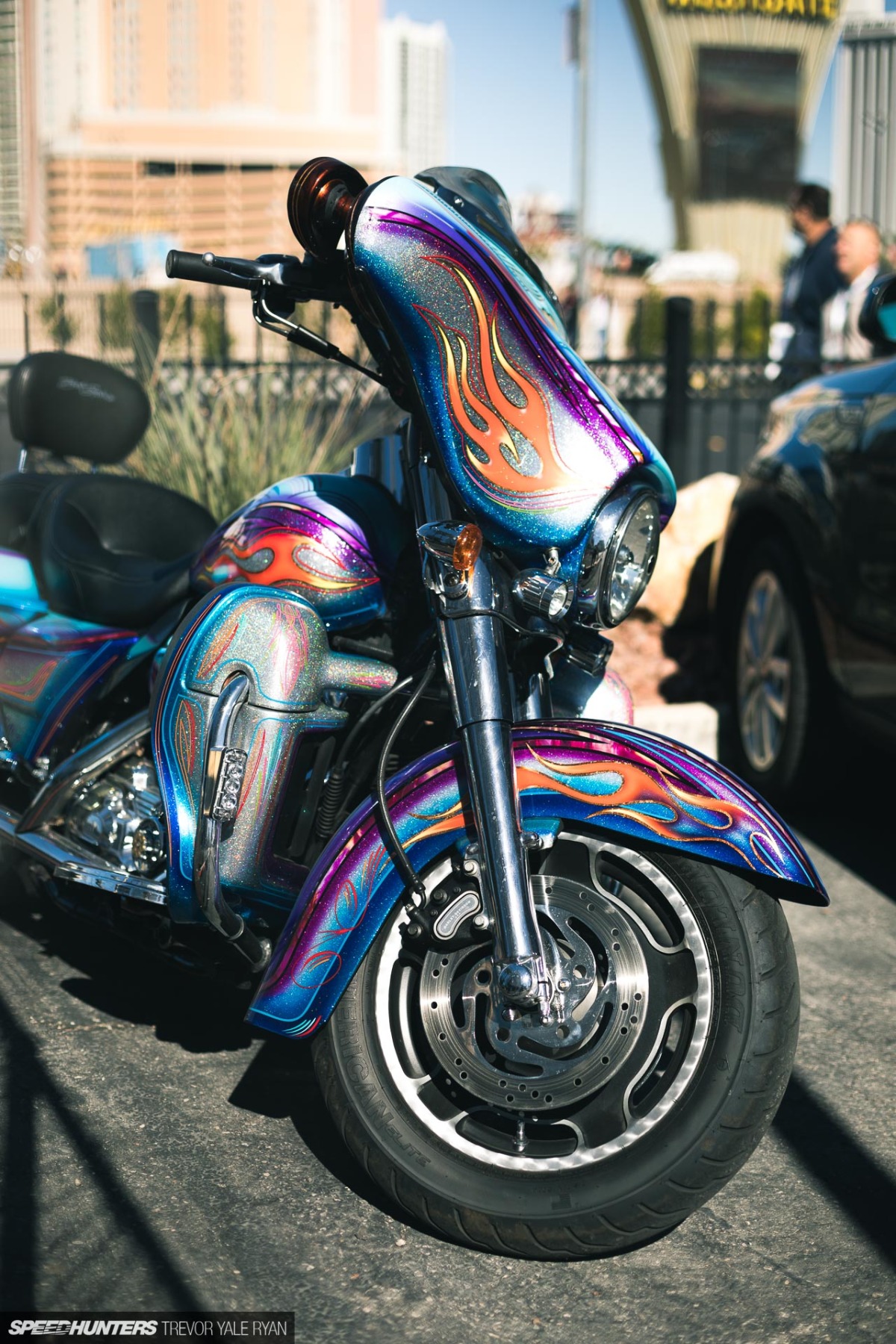 When it comes to Vegas today, and in recent decades past, motorcycles have ruled the scene. Established motorcycle gangs don't have the stronghold over the city as they used to, but they still maintain their power in areas that they can. In fact, you can't ride together in an organized group with any scheduled frequency without express permission from a certain crowd in town. Anyway, if this bike doesn't have enough metal flake for you, don't worry – I've got you covered.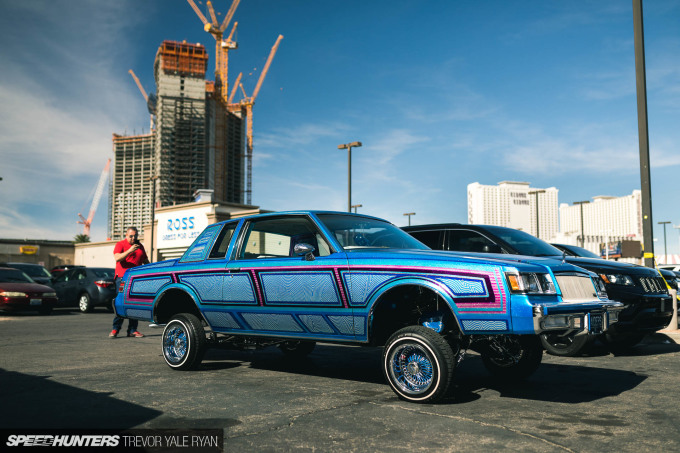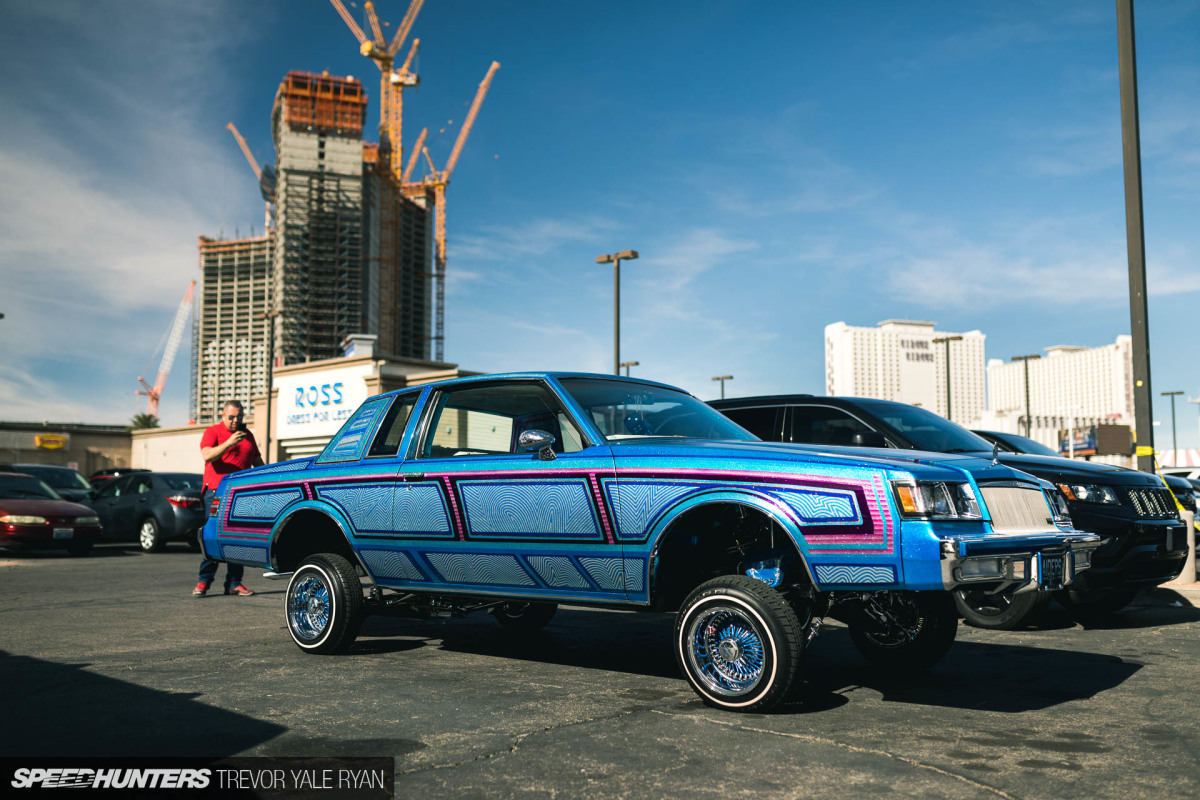 In reality, this car is why I was driven to make a post about a couple things I spotted outside the show. It's just so far from what we ordinarily cover here, and yet, in its own way, serves to be the quintessential car of Vegas.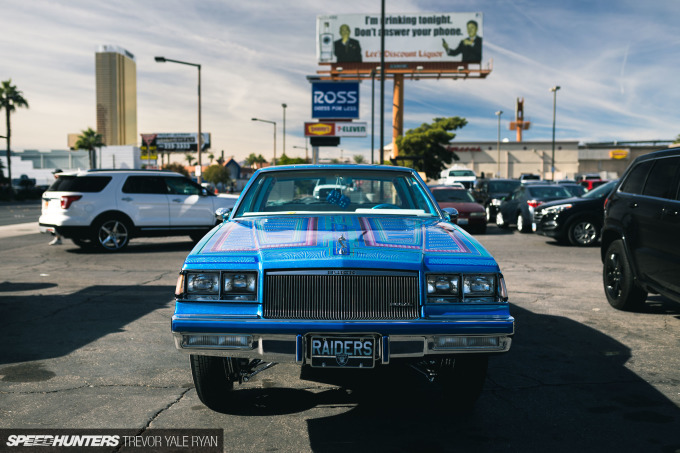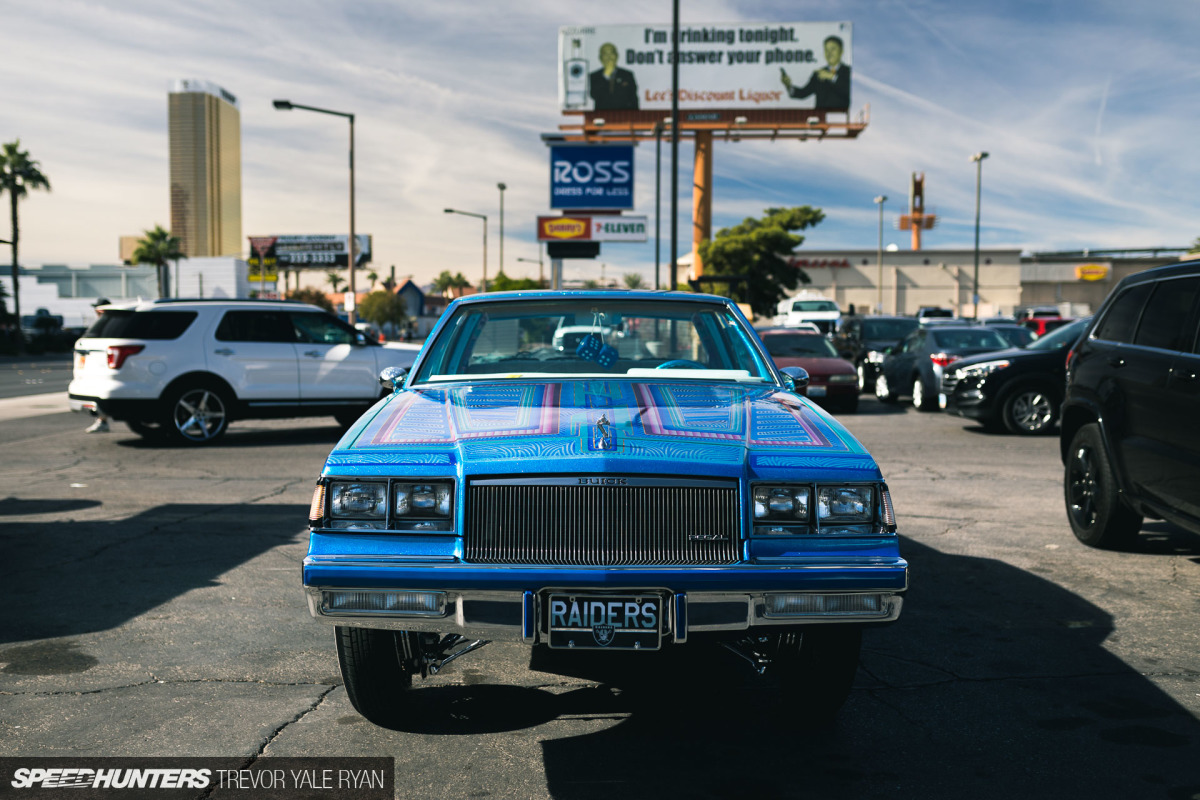 Unmatched excess in every corner of the car, it's amazing to see just how different two Buick Regals can be.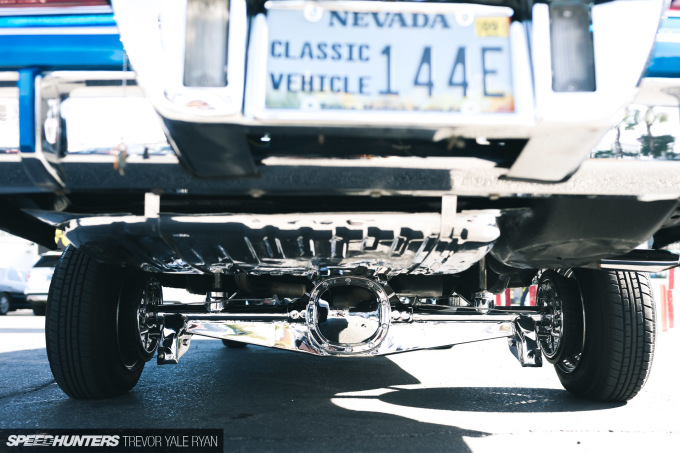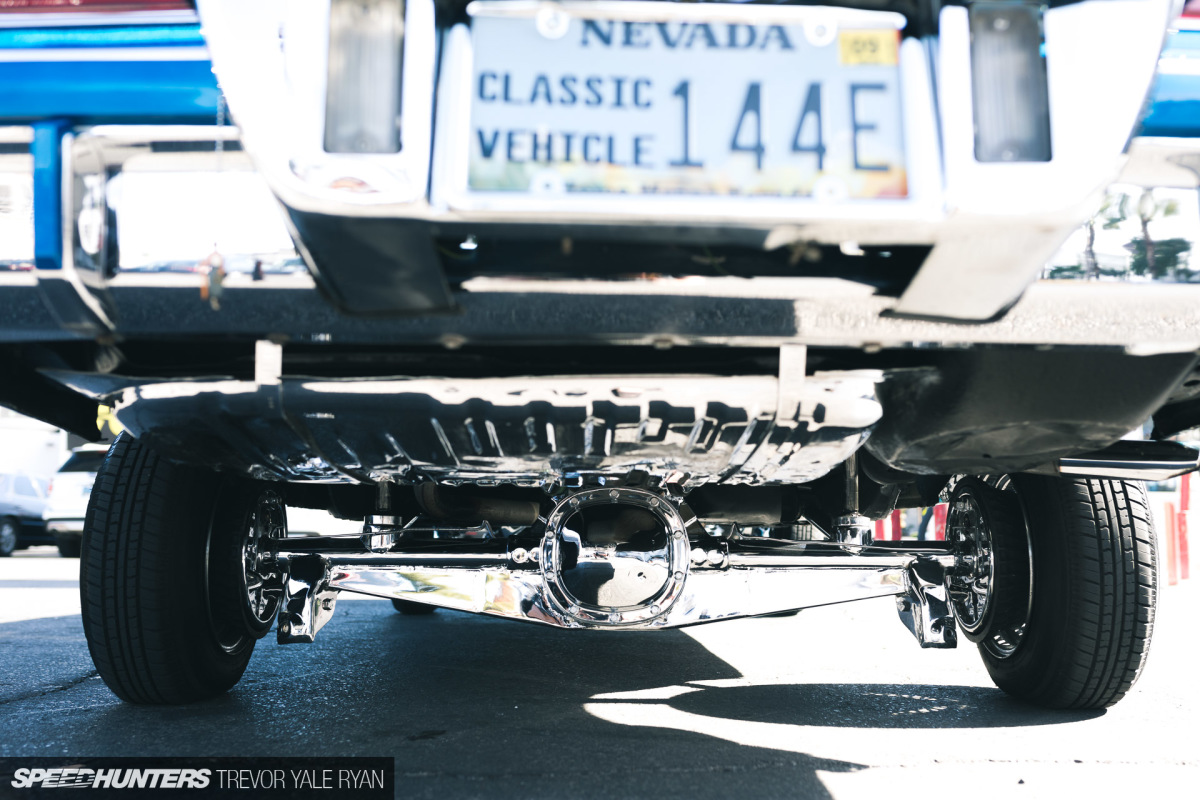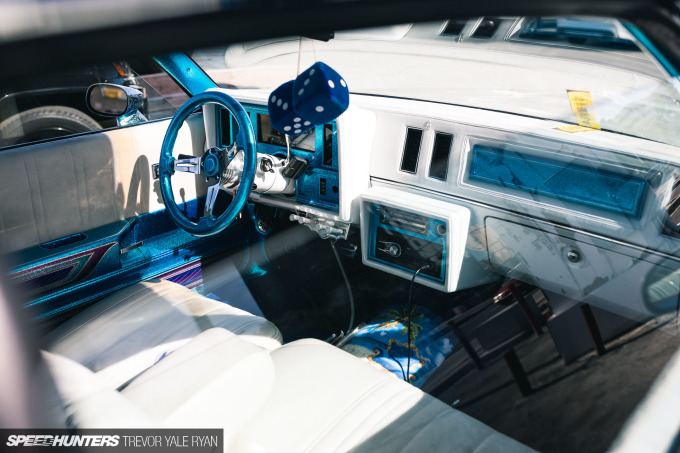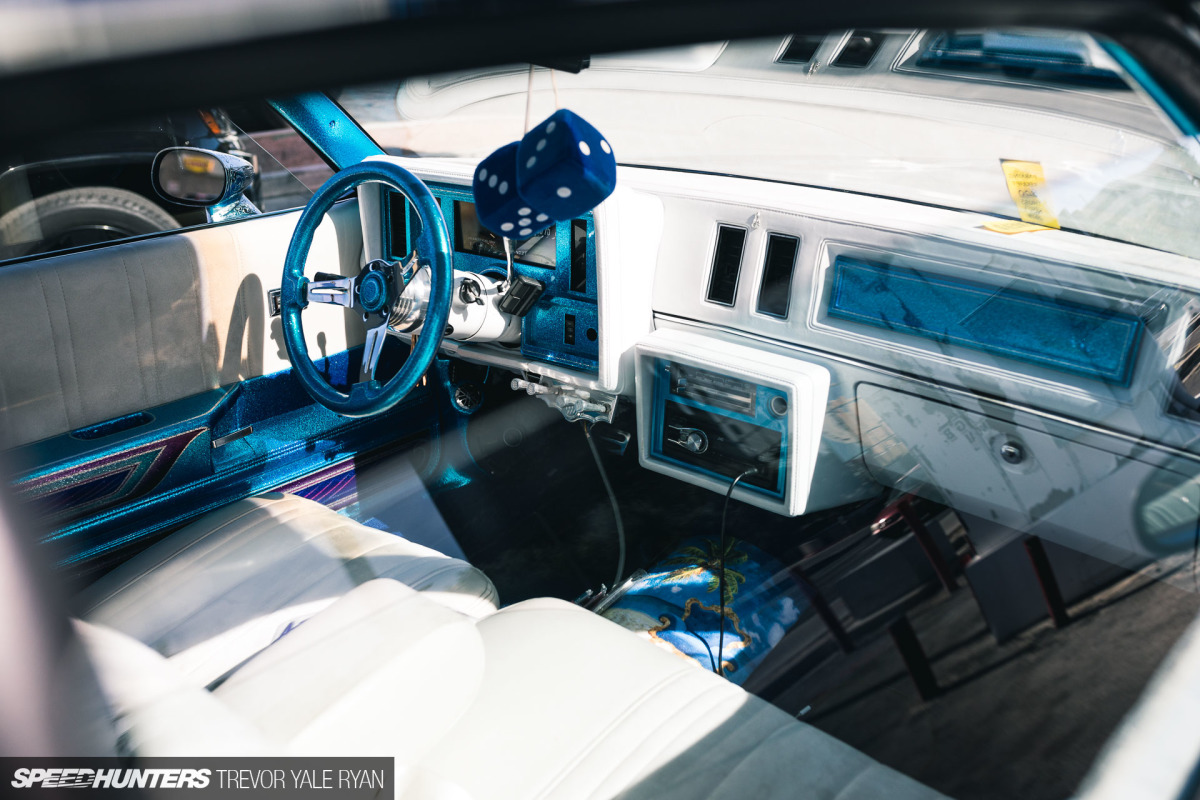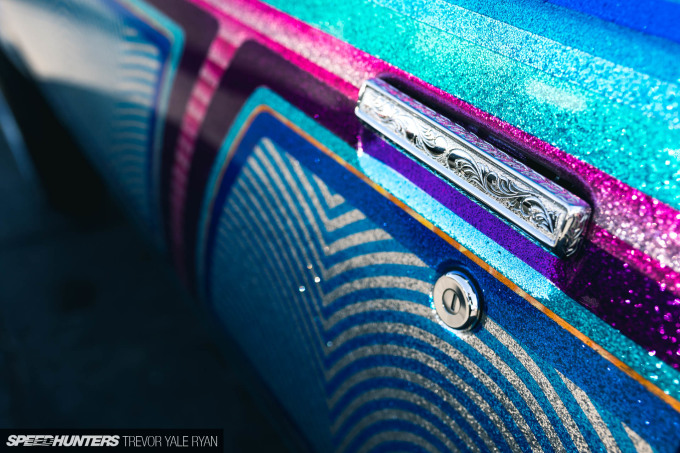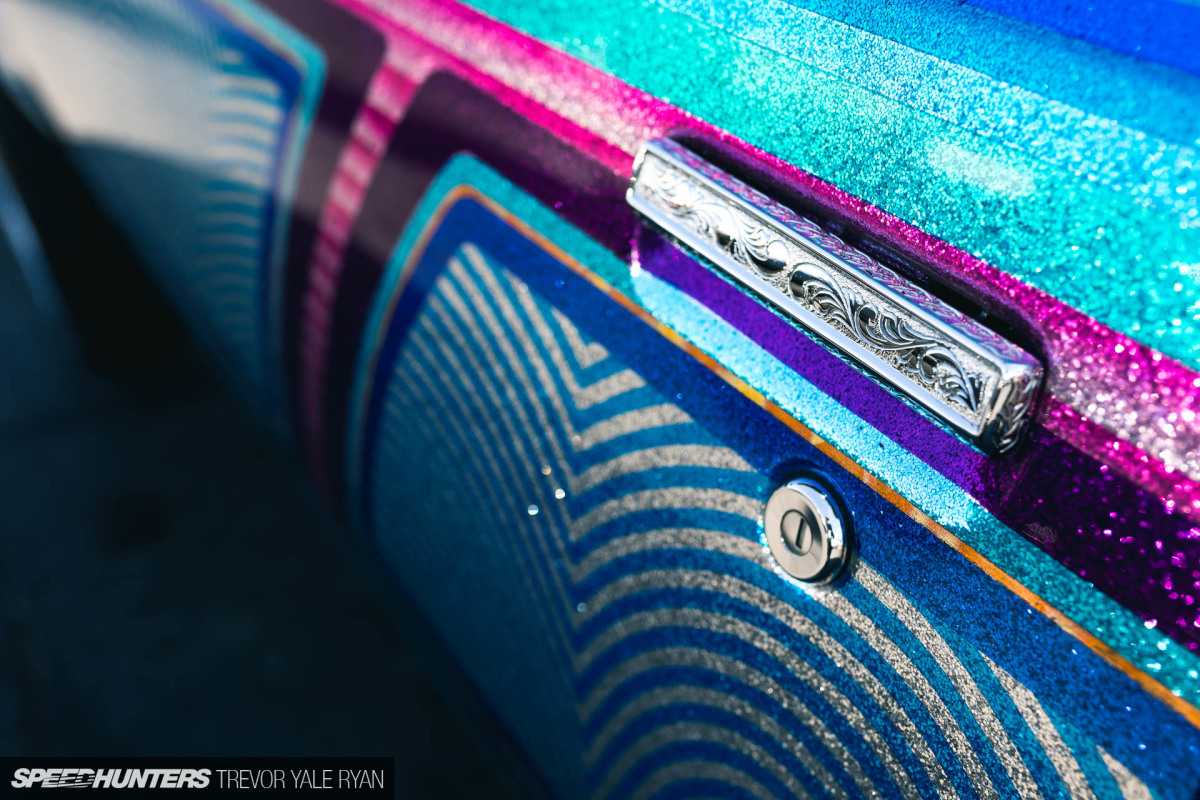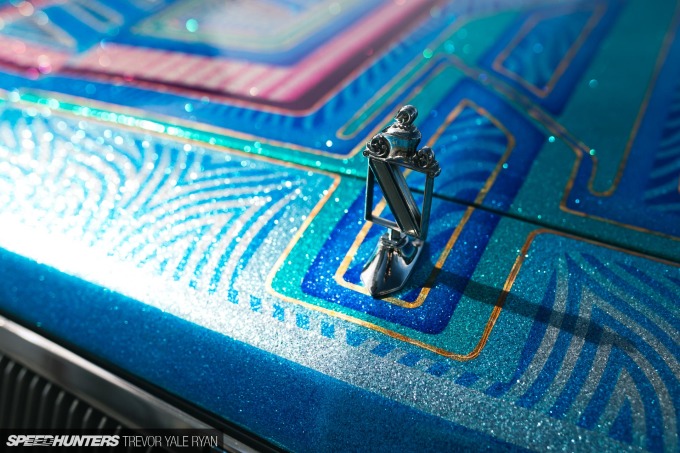 Inside and out, it's all completely transformed. Everything is plated, engraved, and just a little bit insane in one way or another.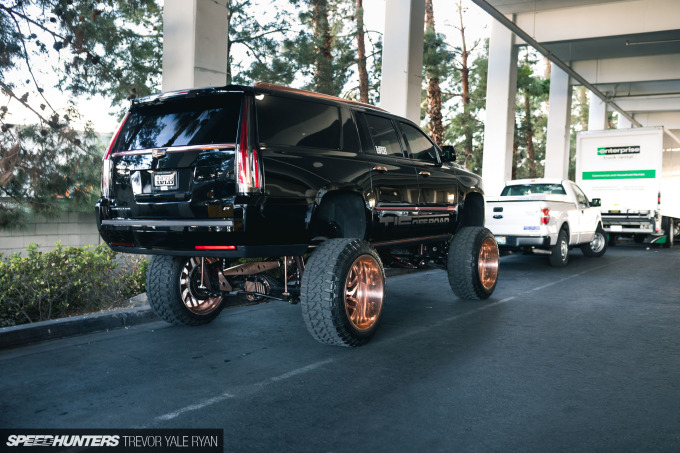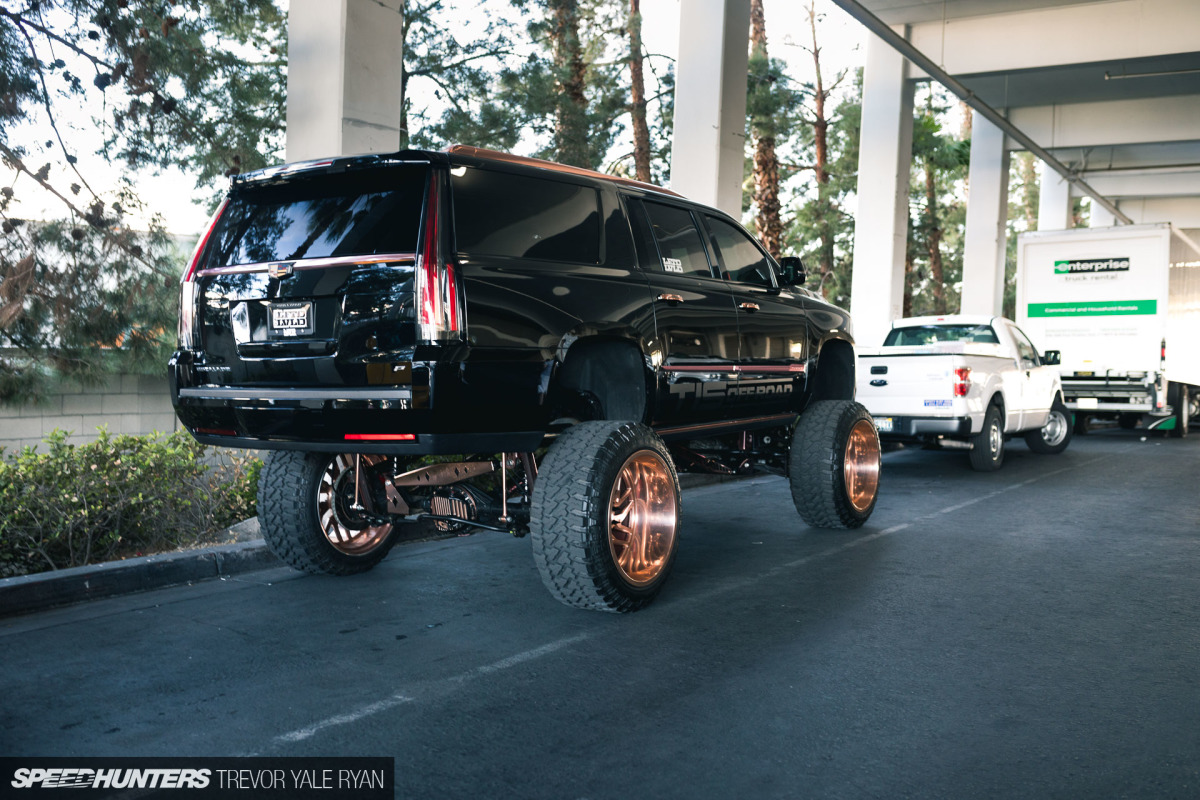 I had time for one proper shoot in the desert right before I had to catch my flight out of Nevada, but not before one final casual encounter with what used to be a normal SUV. Just wait til you see what Dino and I took out of town, though; we don't have much room to poke fun…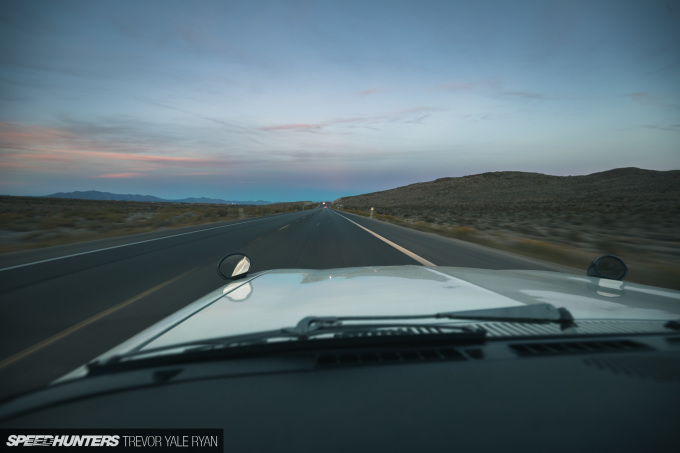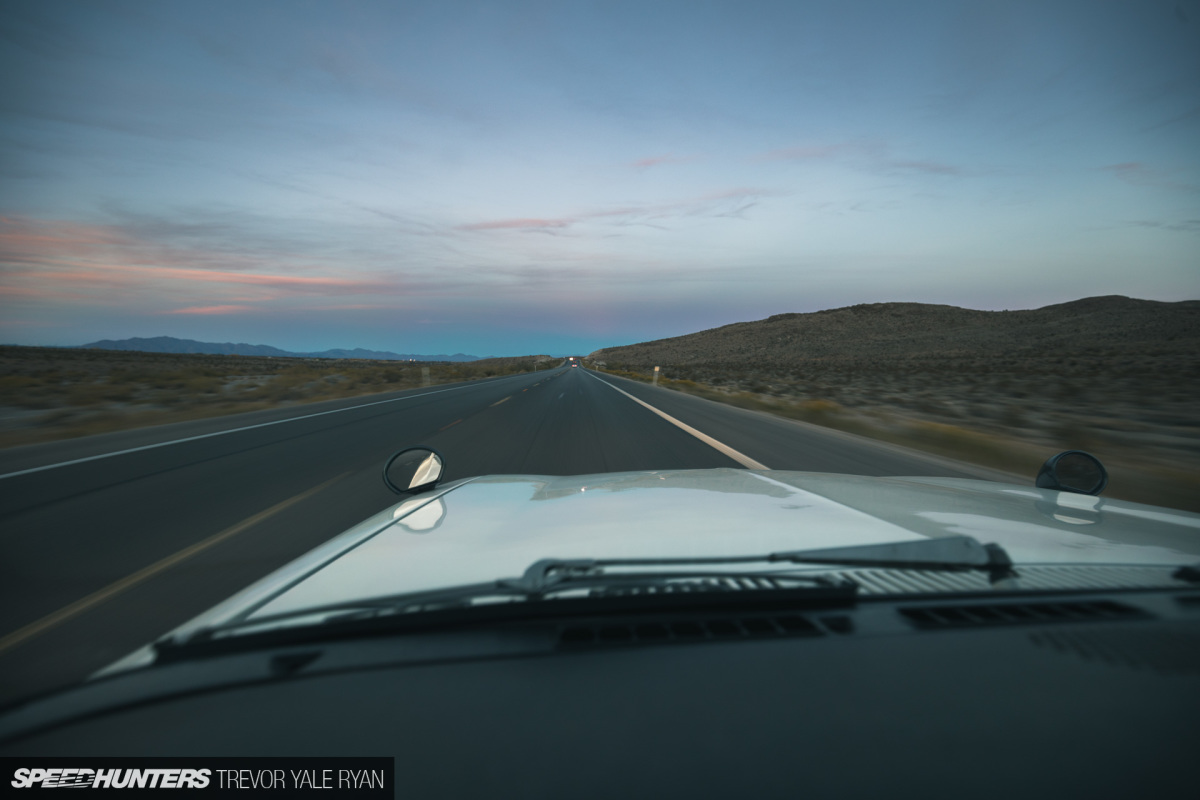 As for that shoot, it'll be coming soon, along with the 40-odd stories I've stacked up and need to plow through over the sort-of-slow winter months in California. I'm doing my best to shoot as little as possible to dedicate time to writing and editing, but looking over these photos and remembering the madness that is SEMA, I already can't wait to go back and shoot the show next year.
I'm thinking I'll have to take my camera for a stroll down the Strip and give you a better taste of Sin City itself, too. In retrospect I really should dedicate more time to the local builds and scene here as well. Car culture in the desert is very much alive and, of course, Las Vegas itself really is a place like no other.
Trevor Yale Ryan
Instagram: tyrphoto
TYRphoto.com