The (Forgotten) Element Of Suprise
Imagine the day when a Clubsprint car attracts as much attention as the Pro Class at World Time Attack Challenge.
Welcome to WTAC 2018.
Traditionally speaking, the quicker lap times, higher profile drivers and wild looking aero of Pro Class racing are where the majority of attention is focused.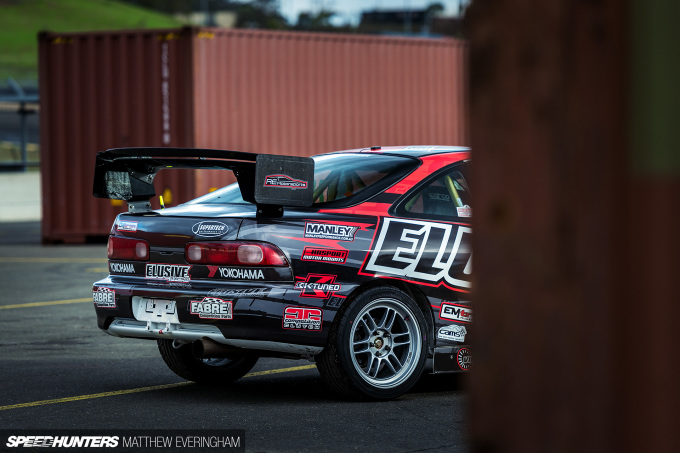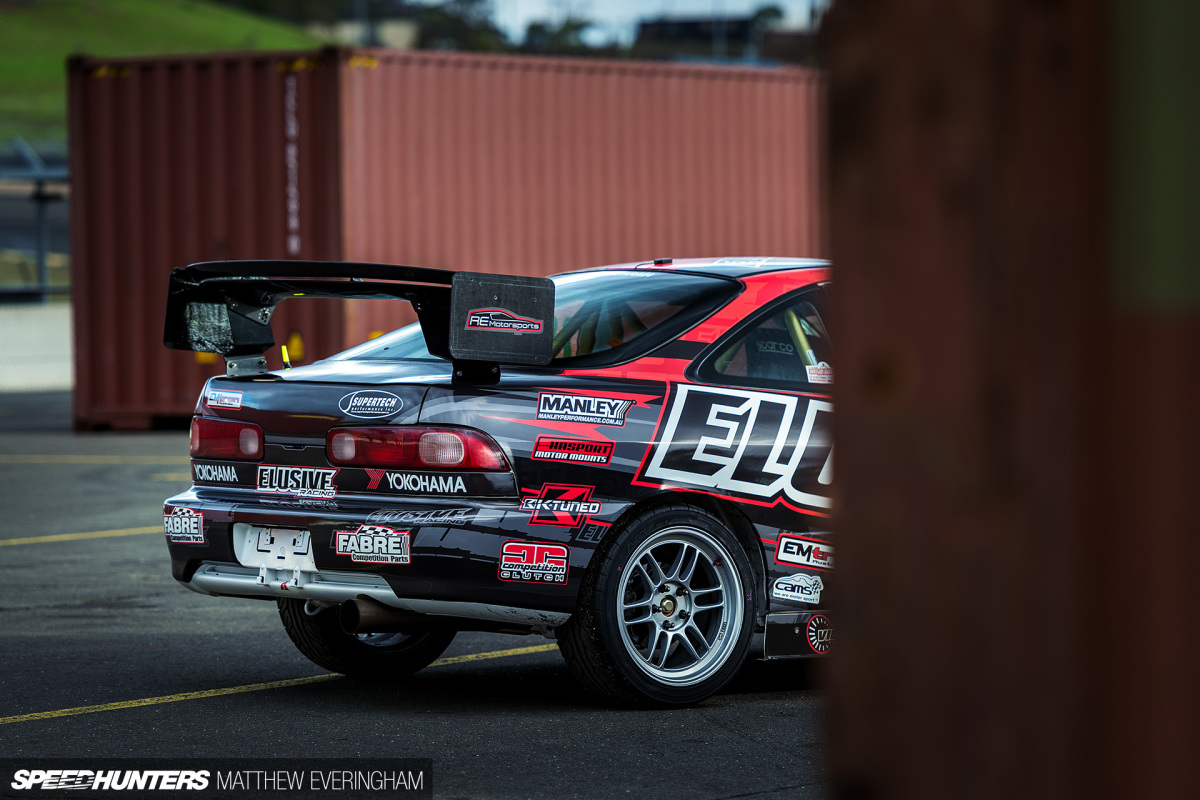 This year, however, one of the most divisive and discussed entrants was racing at the opposite end of the field in the in the V-Sport Clubsprint Class; the entry tier to World Time Attack Challenge.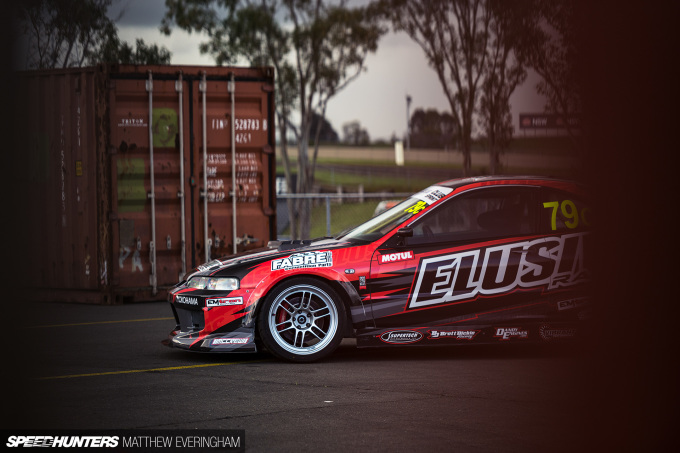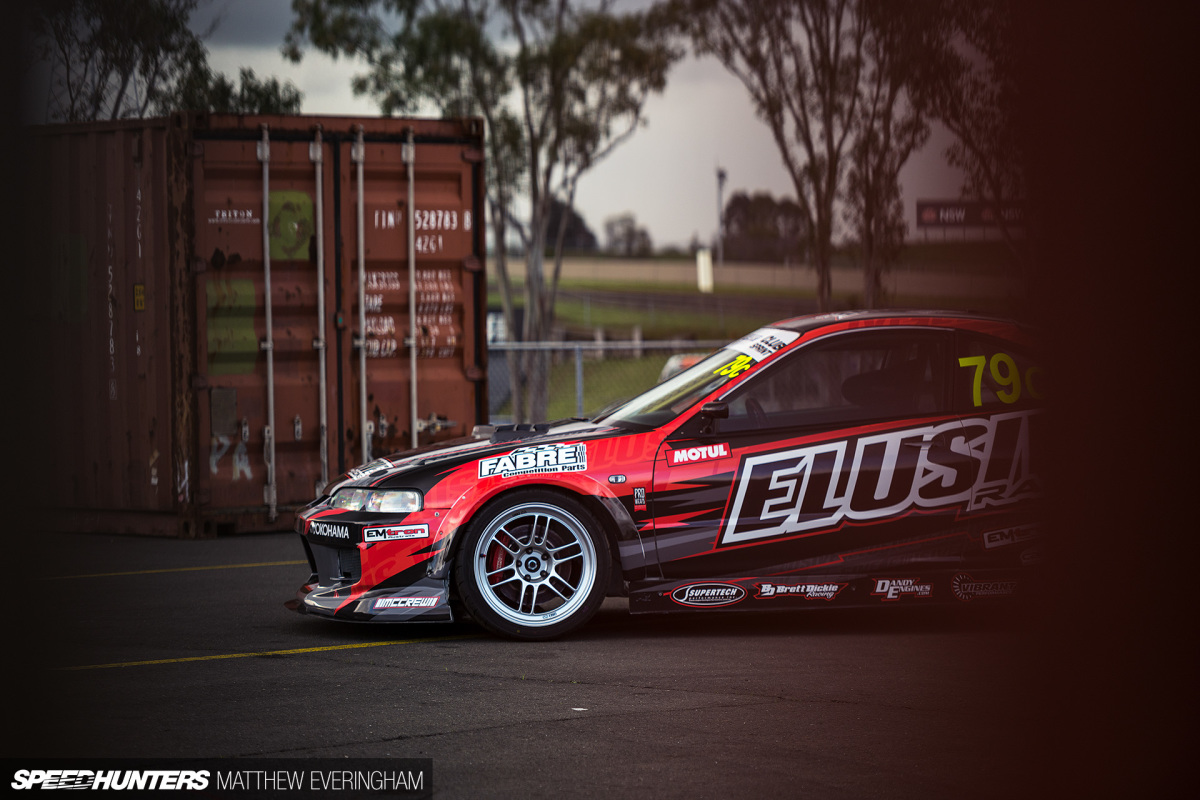 Not only did this 600hp conversation piece take the outright victory in its class, but this local entrant also generated a level of conversation which I've never encountered outside of an international guest or outright winner before.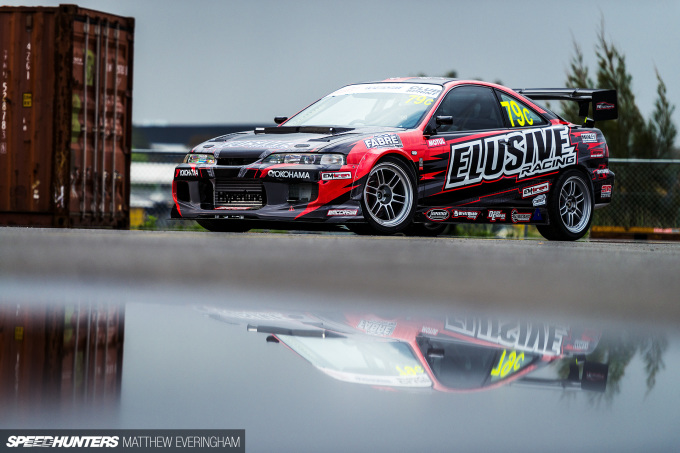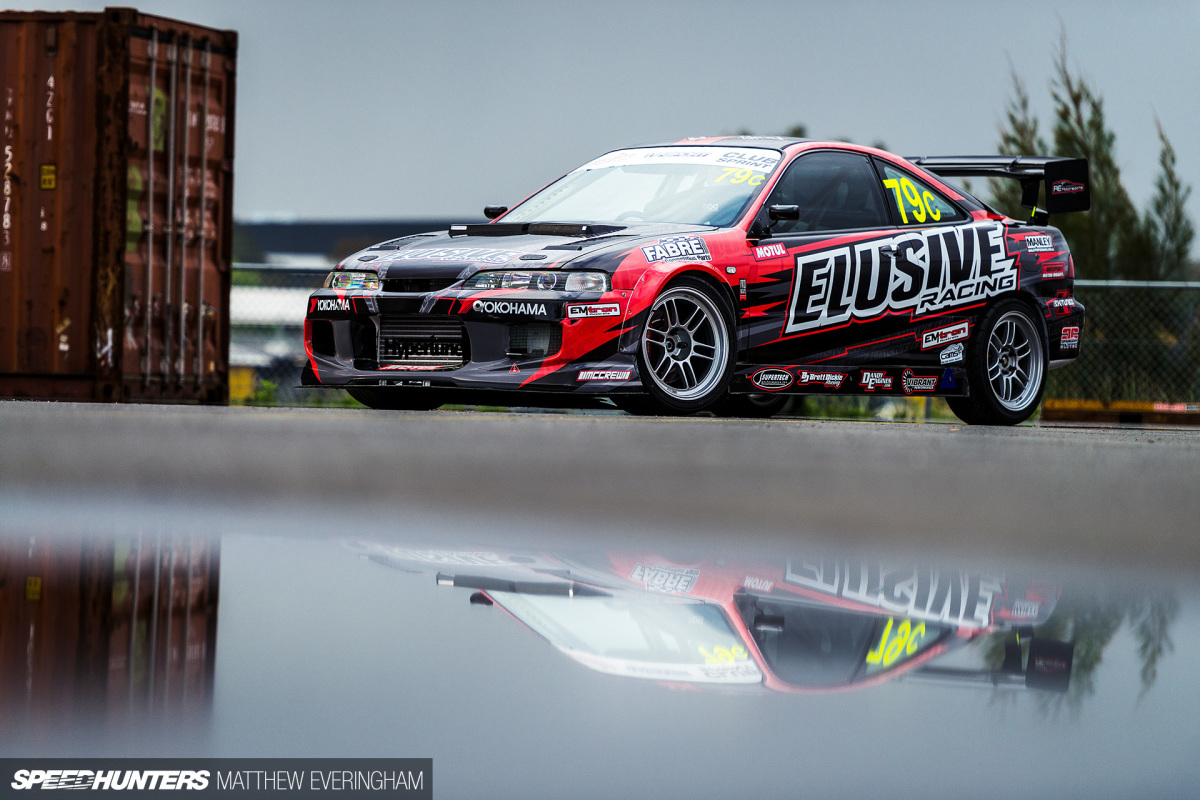 The 'teg even managed to win our first Social Showdown battle on Instagram. This DC2 represents just how much Time Attack has changed in the past few years, and I'm not just talking about broken records.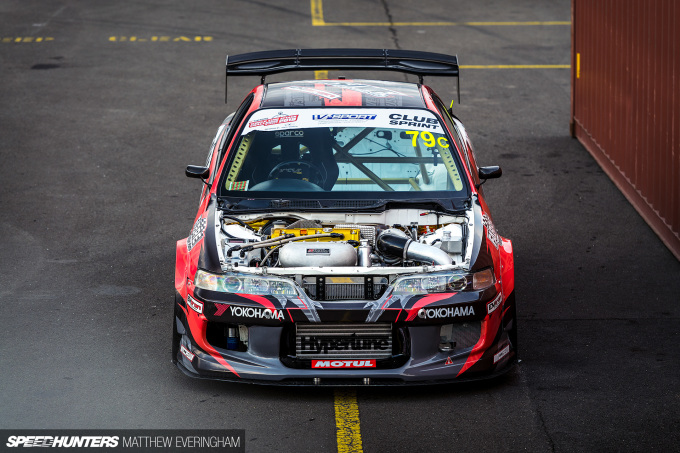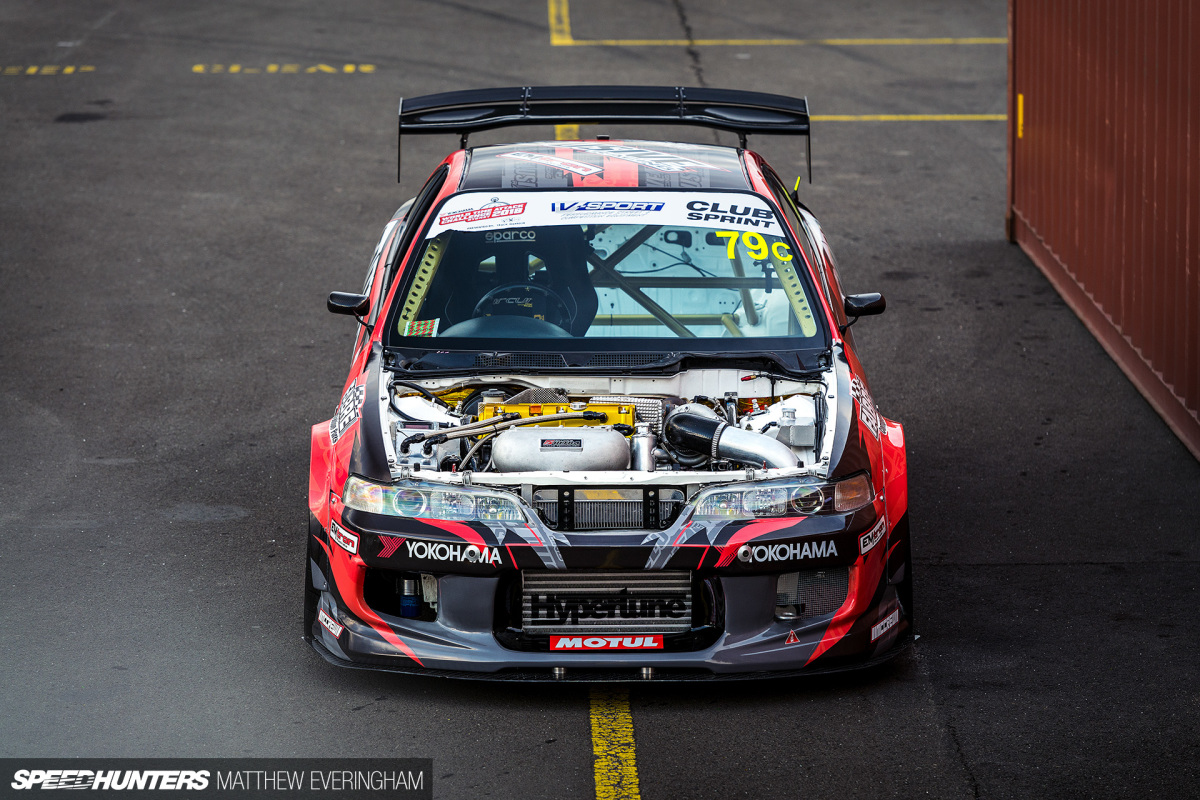 I won't lie, Elusive Racing's fully race prepped Honda Integra DC2 did look out of place mixing it up with a class predominantly populated with street-based cars sporting mild DIY aero packages with 'Average Joes' behind the wheel. You know, real grass-roots racing.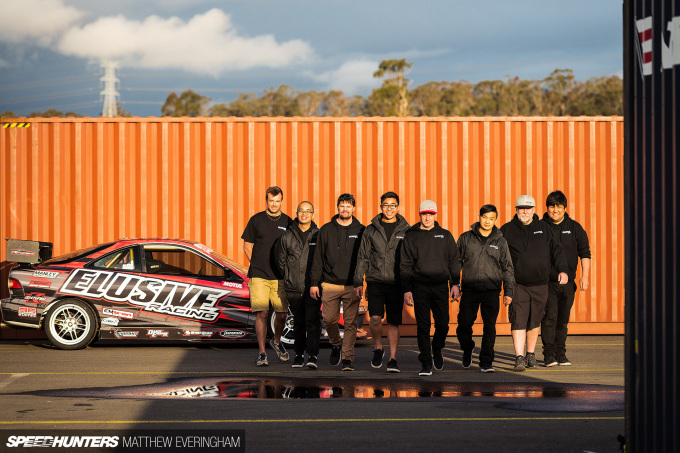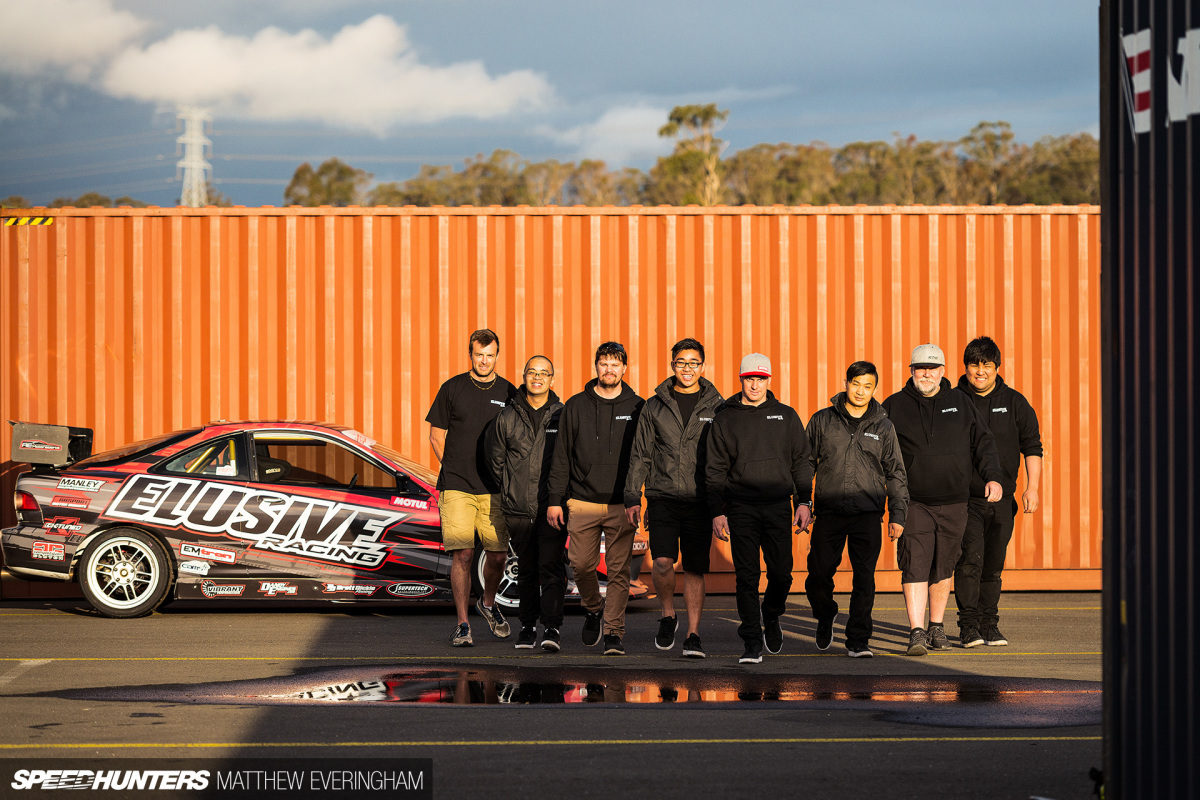 The amount of effort, expense and team dedication in the Elusive garage closer resembled what I would have expected to see in a Pro Class garage.
They're not alone though.
There are always a few teams that take their preparation to the next level, such as BYP Garage, but what set the fire was Elusive's element of surprise.
In our 'social age' where the majority of people are completely incapable of keeping anything remotely exciting to themselves, the power of surprise held by those with tight lips has in recent years multiplied by an almost incalculably high factor.
Built To The Book
Before arriving in pit lane, very few people knew how serious Elusive's entry was, or even that the Integra project existed at all. The secrecy was rewarded as just as soon as the trailer was unloaded, the chatter began.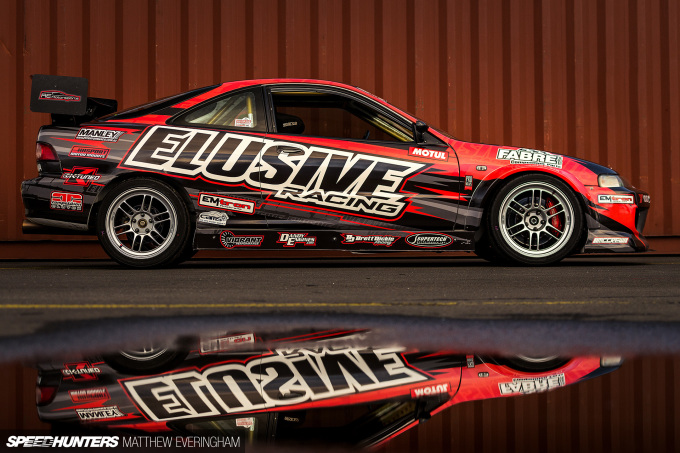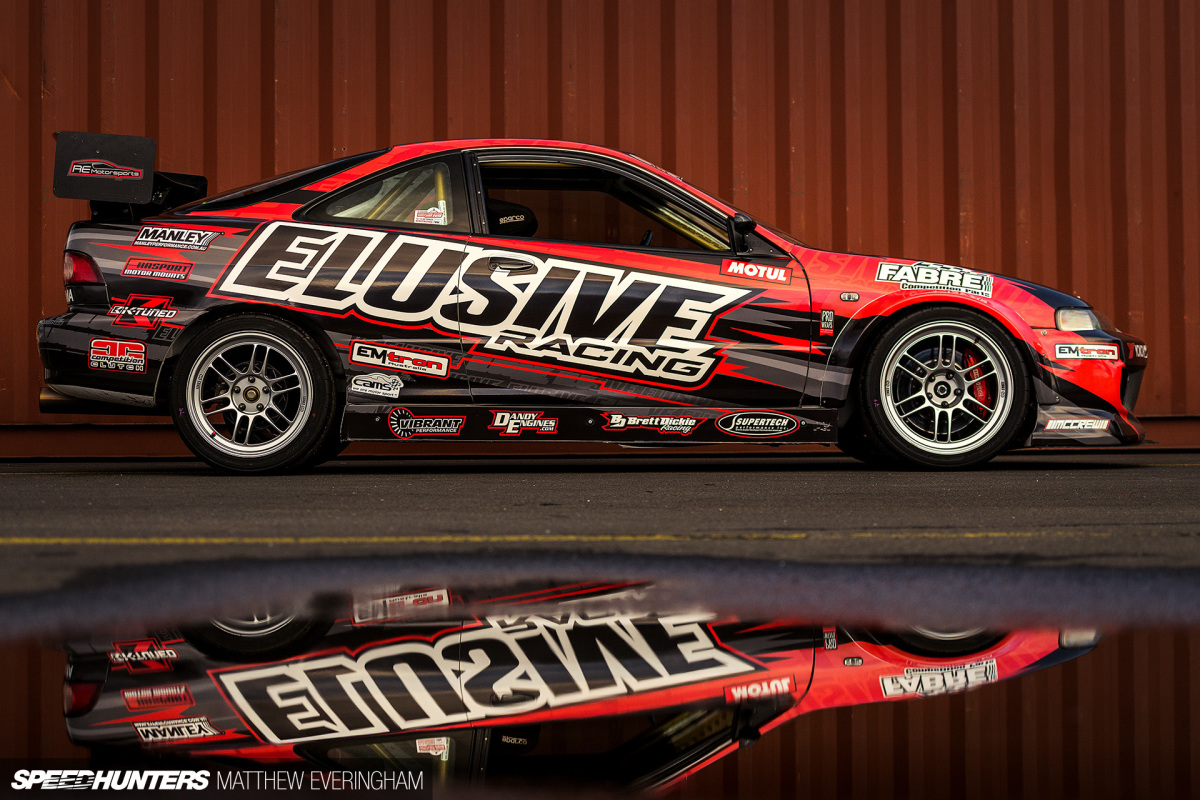 Some good, some bad. Amidst the awe stirred by this previously unheard of build, accusations of non-compliance and even outright cheating were rife throughout pitlane and even the grandstands.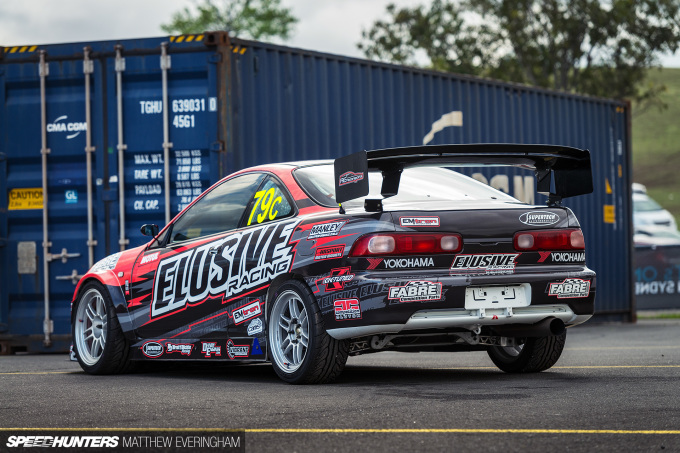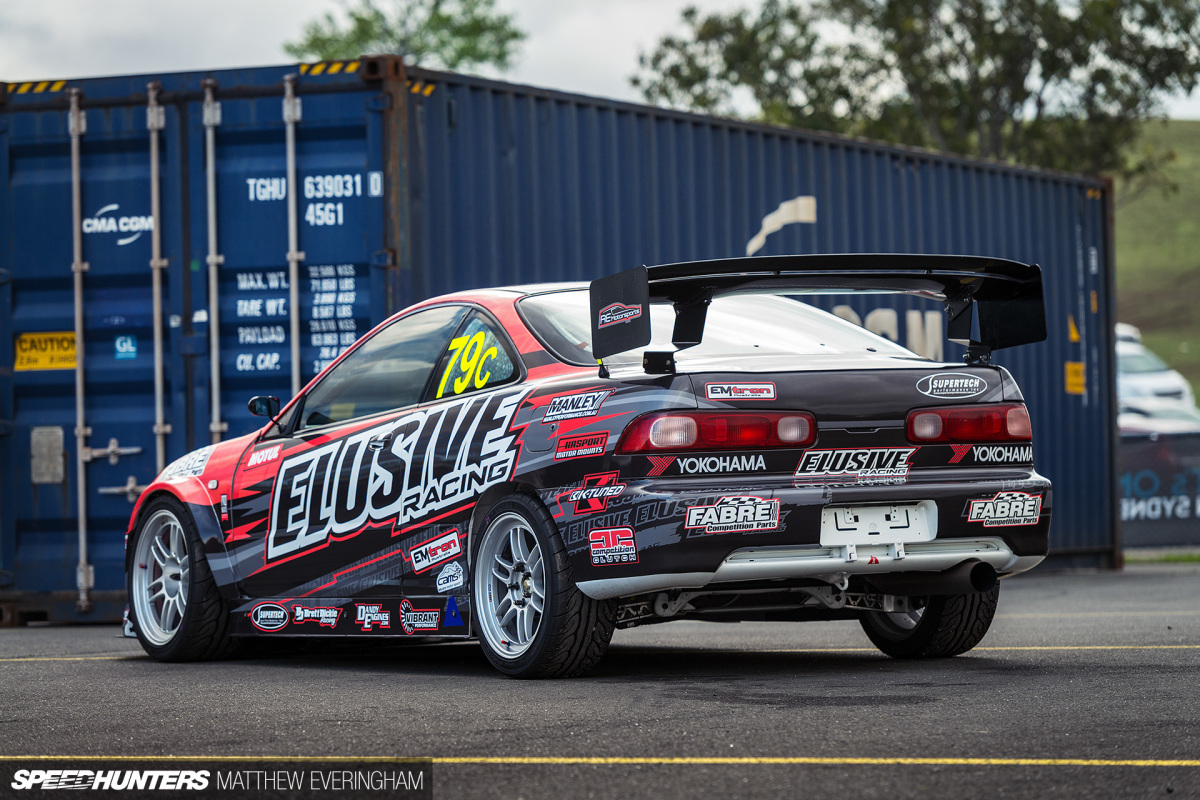 Apparently, both WTAC officials and CAMS (Confederation Of Motor Sport), Australia's governing body, had heard the rumours too, and took them seriously.
Each entity sent multiple delegates for a number of inspections, including WTAC bossman Ian Baker himself, to verify if the turbocharged K24 powered DC2 did indeed comply with the class' guidelines.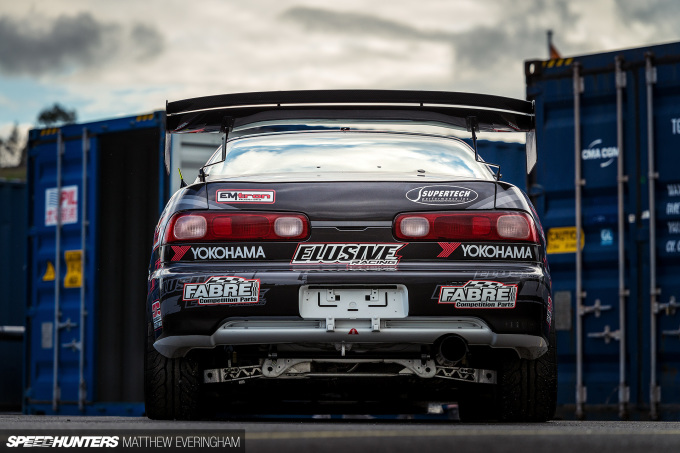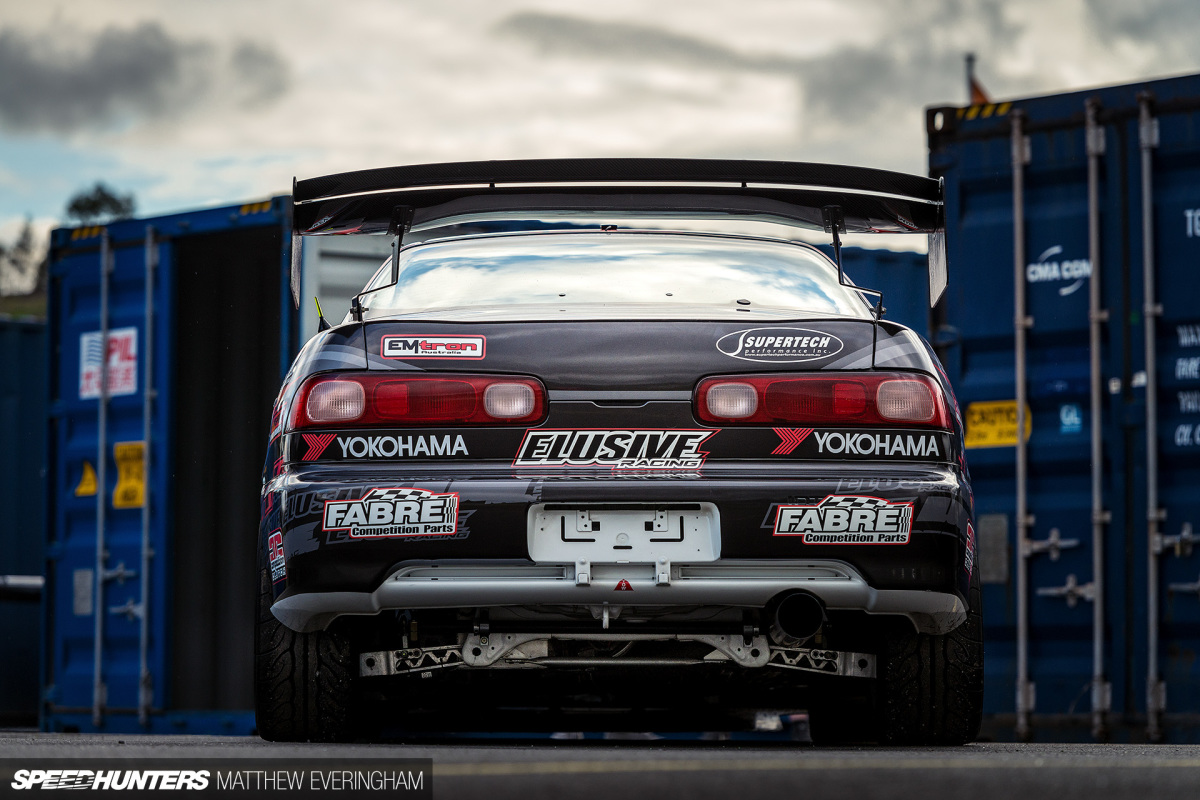 During four separate inspections, only one issue crossed the line; both doors had been lightened by cross-drilling out holes. Officials enforced a 10kgs (22lbs) penalty to compensate for the weight loss. Every other aspect of the car was within (or just on) the definition of the regulations.
The team added closer to 20kgs (44lbs), both as an act of goodwill and also to silence the negative chatter.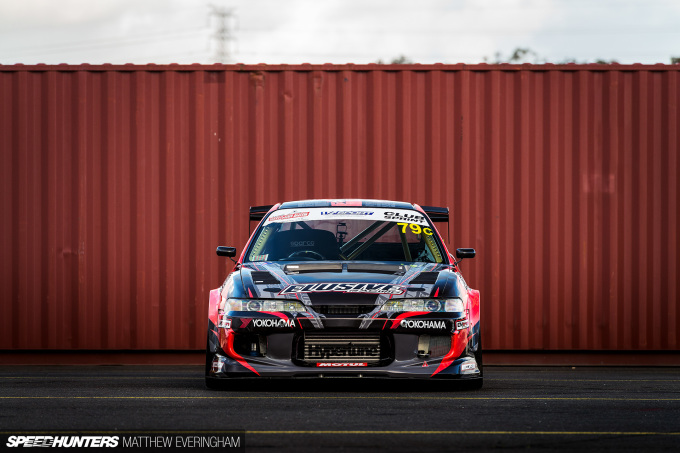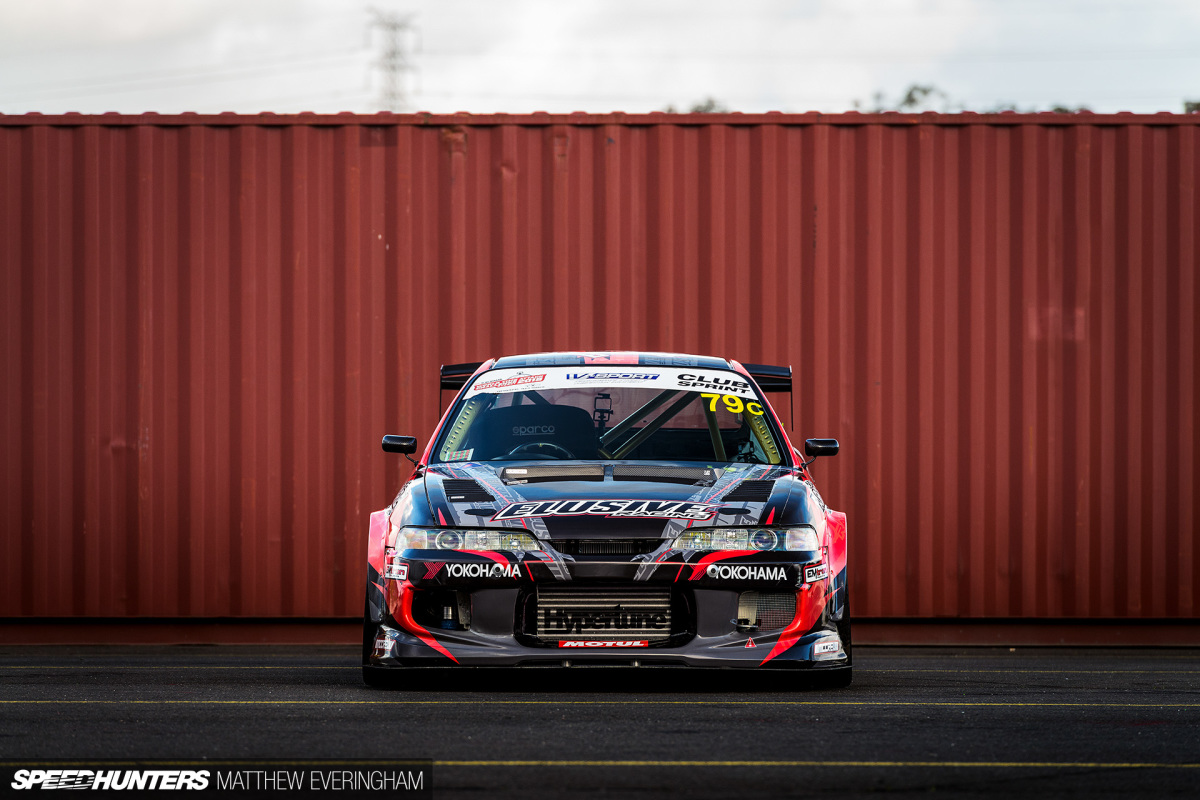 The team made no secret that the entire build revolved around what was and wasn't eligible for entry in the class. Every clause, bullet point, and reference double-checked and considered before a single tool was raised or part purchased.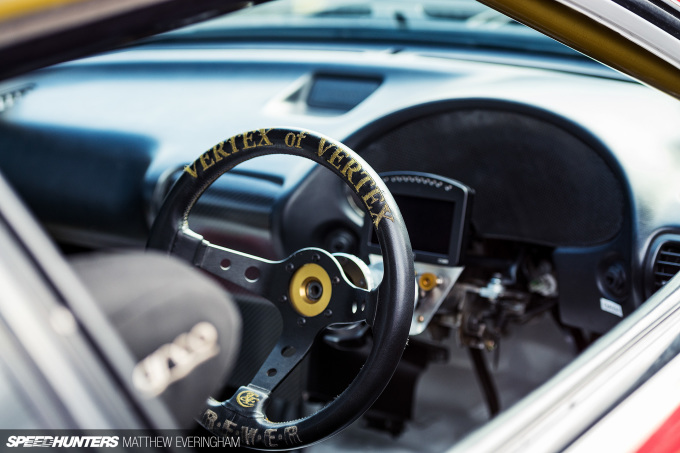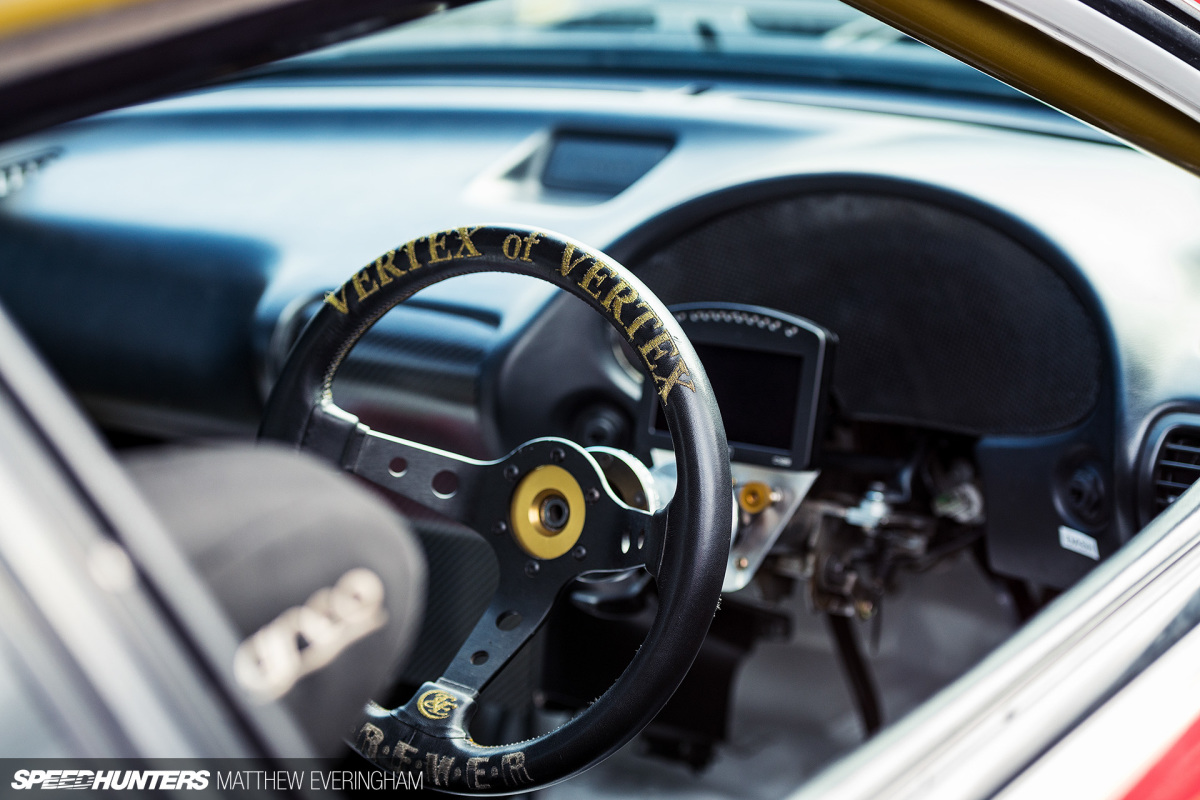 Now, I've come across two different schools of thought on this book-spec building in such a low tier, and both sides of the argument make some strong points that I have trouble disagreeing with.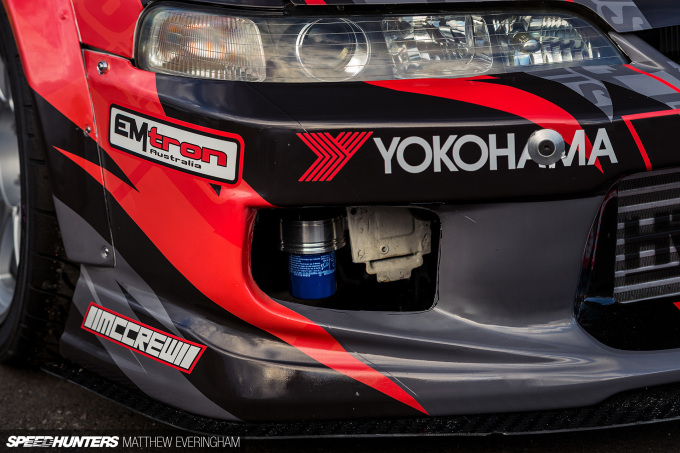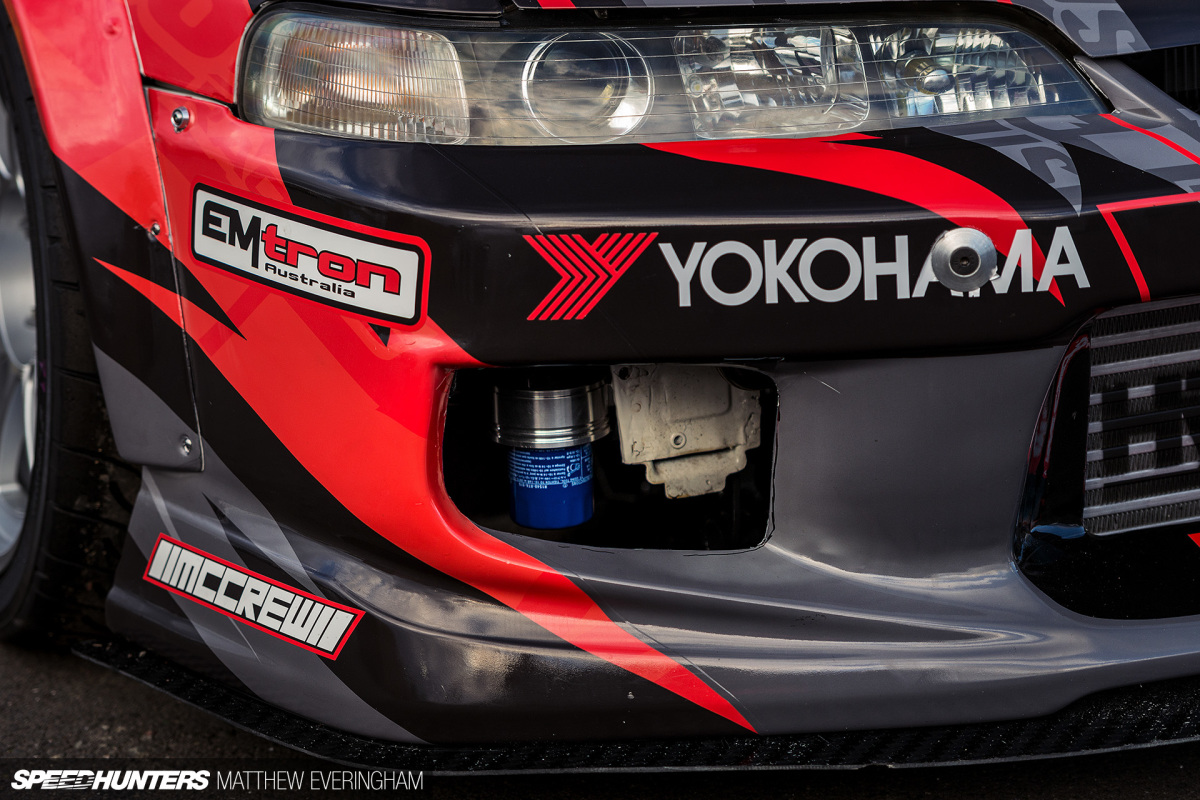 Half the people I've spoken with applaud the team's commitment to breaking records and pushing forwards, while the other half's counter to that argument is that Clubsprint should be a place for low budget racers to get that first taste of real competition against other grassroots blokes and gals. Something of a motorsport incubator.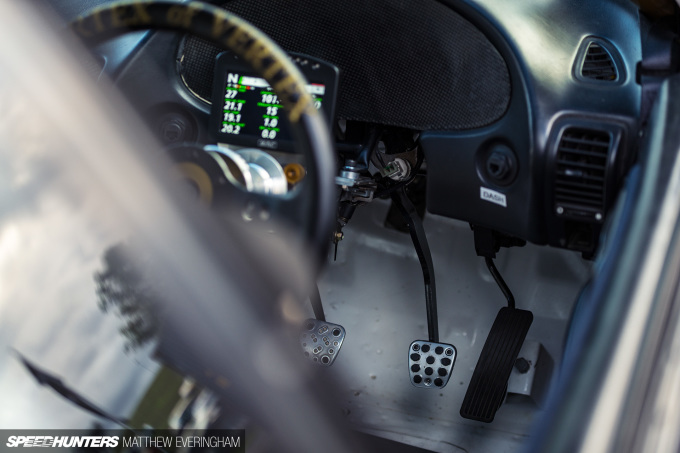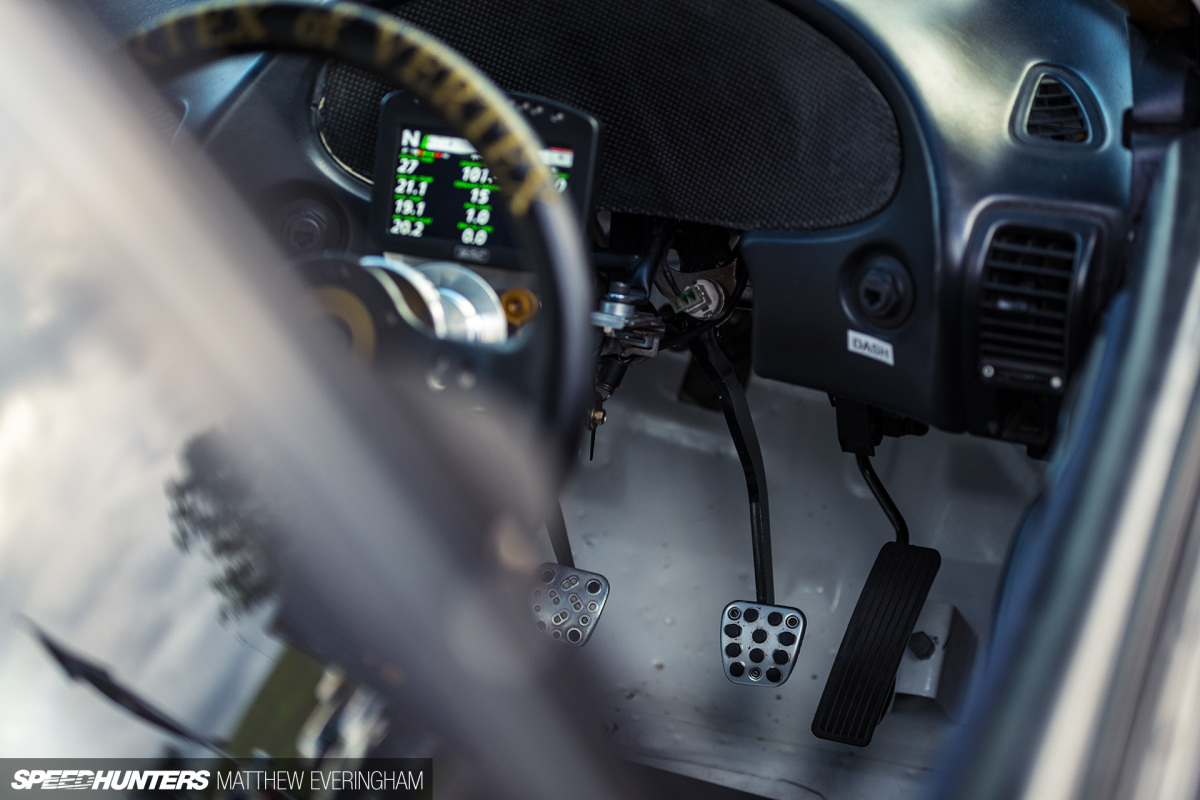 Rules were meant to be broken. Well, not broken in this case, but pushed. I know it sort of goes against the spirit of Clubsprint class, but to use a road rule metaphor; if the speed limit on a road is 100km/h, and your car is capable of 100km/h, would you slow down and drive at just 80km/h if that's what most other drivers are doing?
While it's a slightly obscure and very different scenario, your answer will pave the way to the truth in how you would build your class car. Do you chase maximum speed at all costs, or does racing what you own enough to leave you satisfied? I don't believe there's just one right answer.
Outright Speed Vs. Fierce Competition
It's a double-edged sword. Let's get all 50 Shades of Grey and role play for a minute. Imagine it's your event, and you are calling the shots.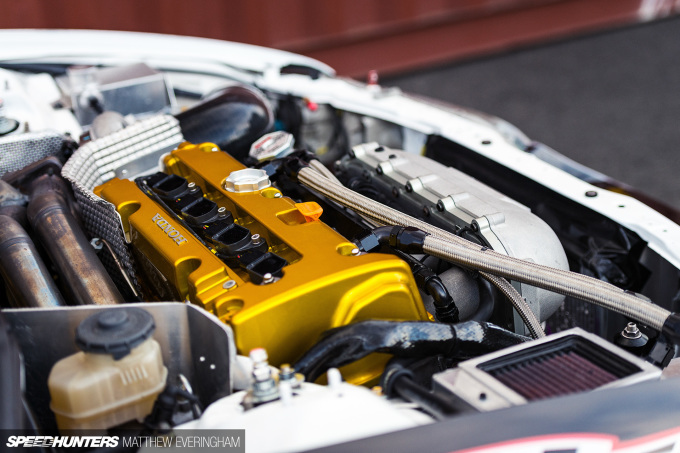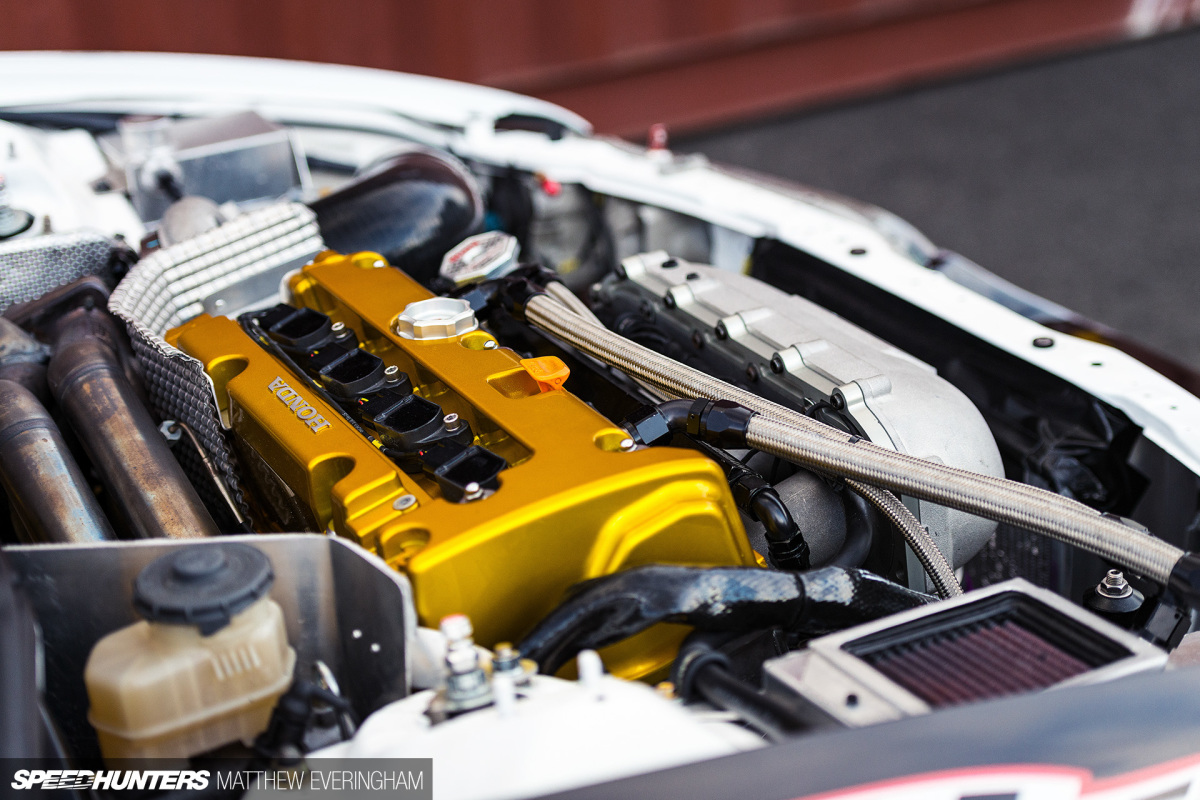 Would your regulations be geared towards encouraging teams of all classes to spare no expense and wage a total war against each other – and the lap timer – even at the possible expense of generating less competitor interest and a smaller category in years to come?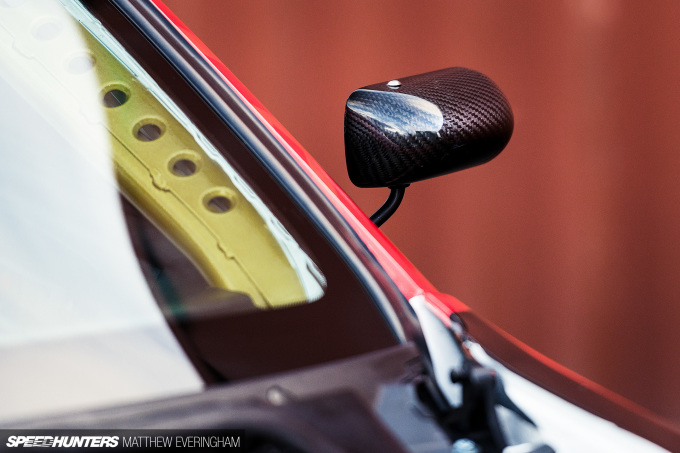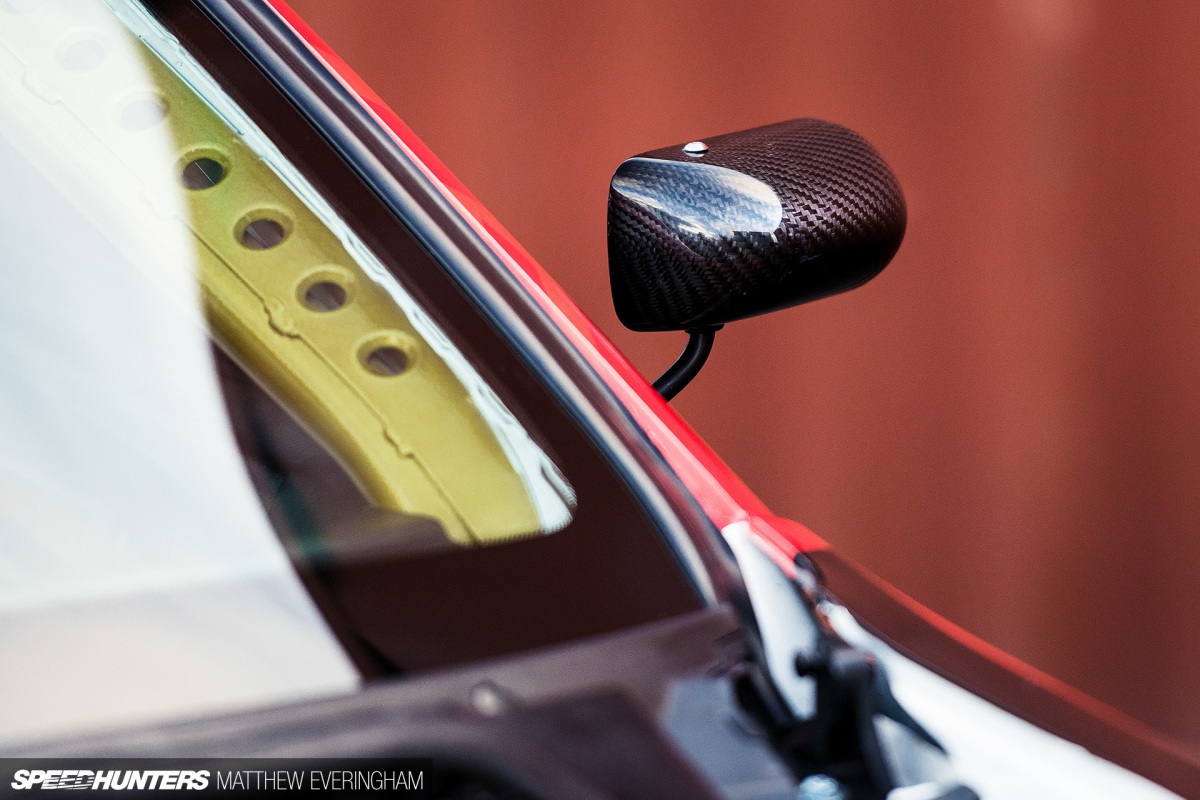 Or would your entry classes be more, well, entry-level? By introducing heavy restrictions that not only limit lap record potential but also, by proxy, limit the expenses required for teams to be competitive enough to be satisfied by their first (and hopefully not last) taste of Time Attack competition?
Of course, the hope of growing the field spurs an additional benefit in the long term.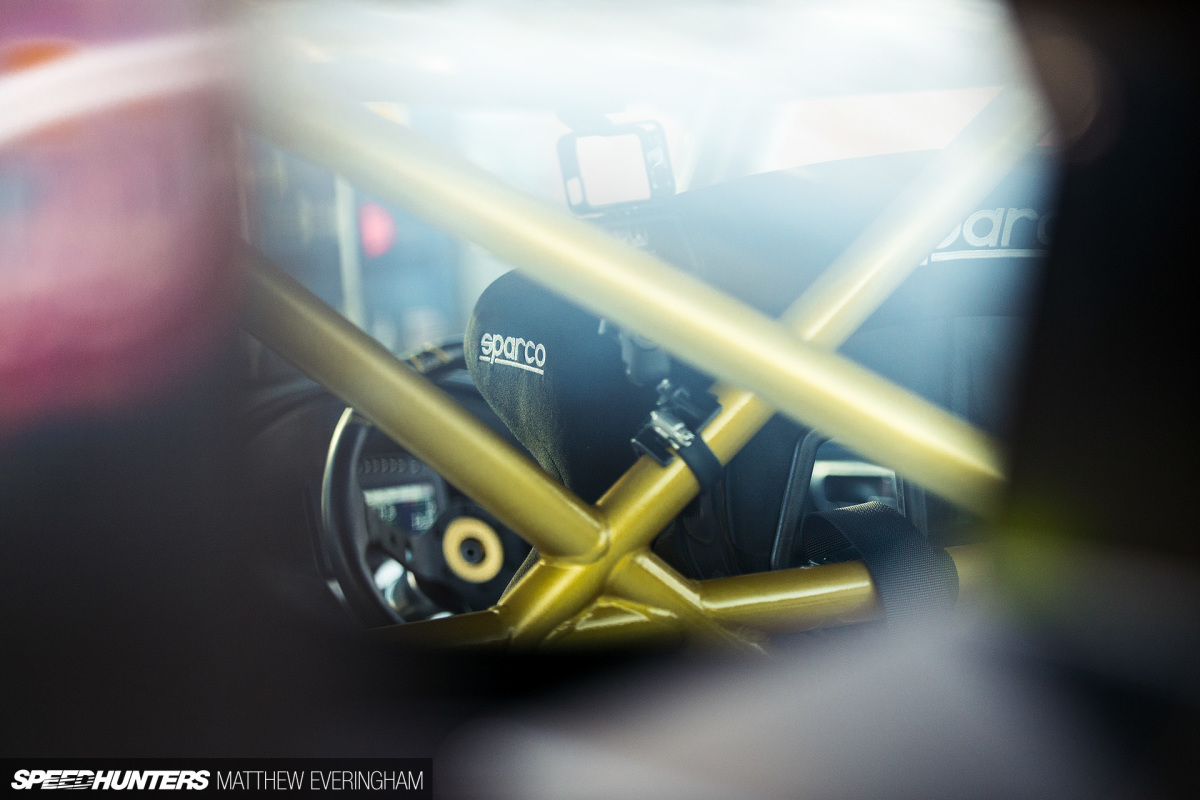 I'm not envious of those that need to revise the rulebook each year with the aim of striking the perfect balance. One thing that you'll get me to agree to is that I'm glad I'm not the one responsible for making such decisions.
Should we encourage a no-holds-barred approach with a sole focus on progress and faster times? Or should we strive to find a balance that promotes fierce competition between a more significant number of entrants, with less emphasis on outright speed?
I am very interested to know where you stand.
Matthew Everingham
Instagram: matthew_everingham
matt@mattheweveringham.com
Elusive Motorsport's Honda Integra DC2
Engine:
Power: 600hp @ 20psi (1.4bar)
K24 block and in-house K24 head ported, Manley custom pistons, Manley turbo tuff rods, Supertech valve train, Darton sleeves, ACL bearings, ARP head studs, custom camshafts, Skunk2 Ultra race centre-feed intake manifold, Hypertune / Bosch 82mm drive-by-wire throttle-body, custom 4-inch dump to exhaust system, K-Series T4 divided dual 44mm turbo manifold, Borg Warner EFR9180 1.05 T4, Tial 44mm MVR Wastegate, Tractuff external AVI aid wet sump oil system, Moroso oil pan, Motul oils, Hasport solid mounts, 4x Pierburg external fuel pumps, 8x Bosch 1650cc fuel injectors, Emtron Engine Managment, MOTEC C125 DASH, Hypertune custom intercooler, PWR custom radiator, Tractuff swirl pot & catch can, Meziere water pump, Vibrant HD quick release clamps, fabrication work by RE Motorsports and Daryl Dickie
Drivetrain:
PPG 5-Speed dog box, OS Giken LSD  differential, Driveshaft Shop level 2.9 475hp, Triple plate competition clutch, K-Tuned billet shifter & shifter cables
Suspension:
MCA Red coilovers with spherical bushings all round
Wheels/Tires:
Enkei RPF1 Front:18×10.5-inches with Yokohama AD08 R 295/30/R18, Rear: 17×9-inches Yokohama AD08 R 235/40/R17
Exterior:
Elusive Racing Front bumper, Elusive Racing front splitter, Voltex Type 3 wing, PCI Side skirts, APR mirrors, Top Stage bonnet vents, Wrap Design by AWS Graphics & wrapped by Pro Wraps & Graphics
The Leftovers