Disconnected
The 2018 World Time Attack Challenge will be long be remembered by both teams and spectators for its surprises and challenges. It was amazing that so much drama was compressed into just two days, and at one location no less.
It's never been easier to stay up-to-date than in today digitally-connected world. Real-time updates, breaking news, and even broadcast-quality live streams are all but a thumb slide away. The hardest part of staying updated is choosing from the overwhelming number of sources.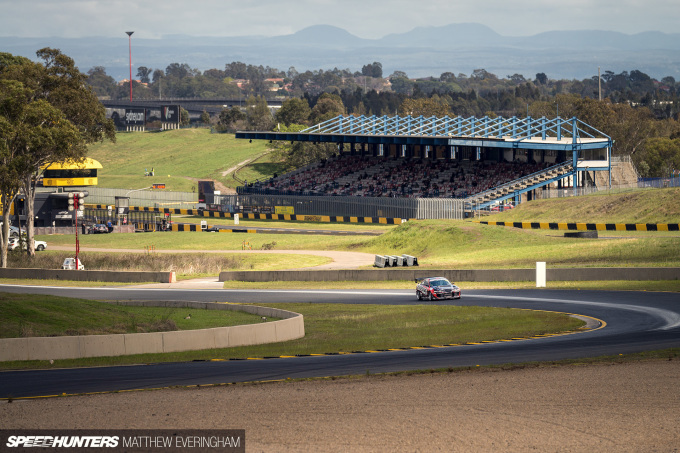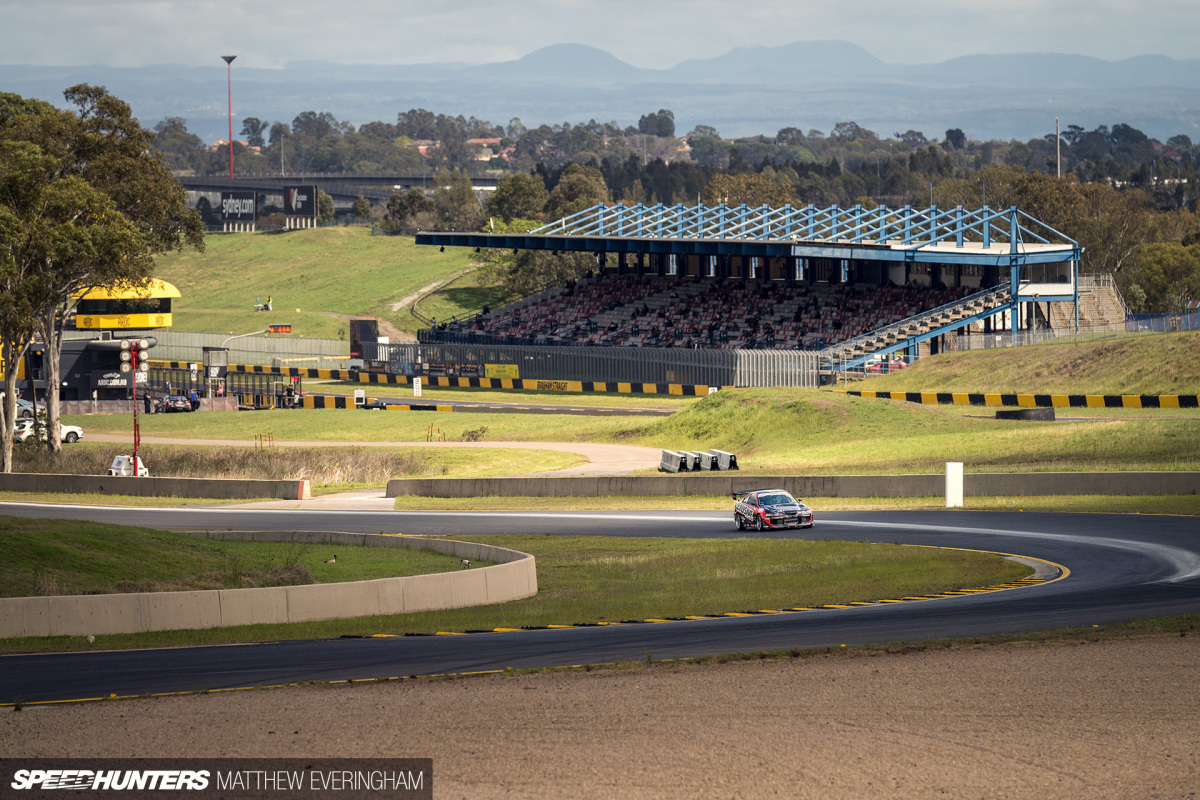 Those luxuries disappear when you're marching on the front line, though. But being so close to the action at a motorsport event like WTAC is a double-edged sword. Sure, you can witness a lot of things first-hand, but there's lots to be missed elsewhere when you're staged at some obscure and remote part of a race track.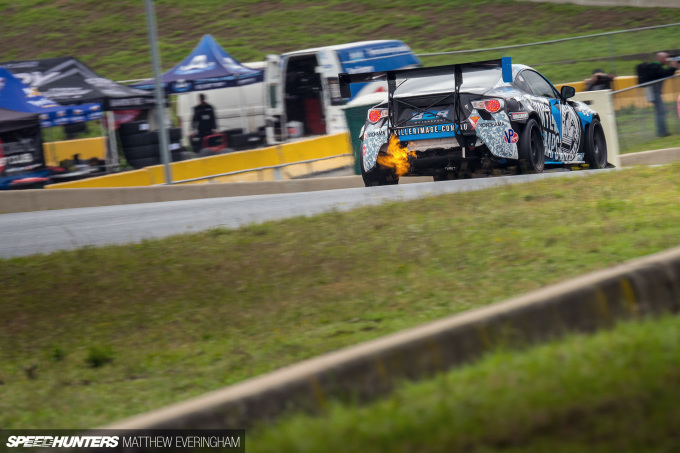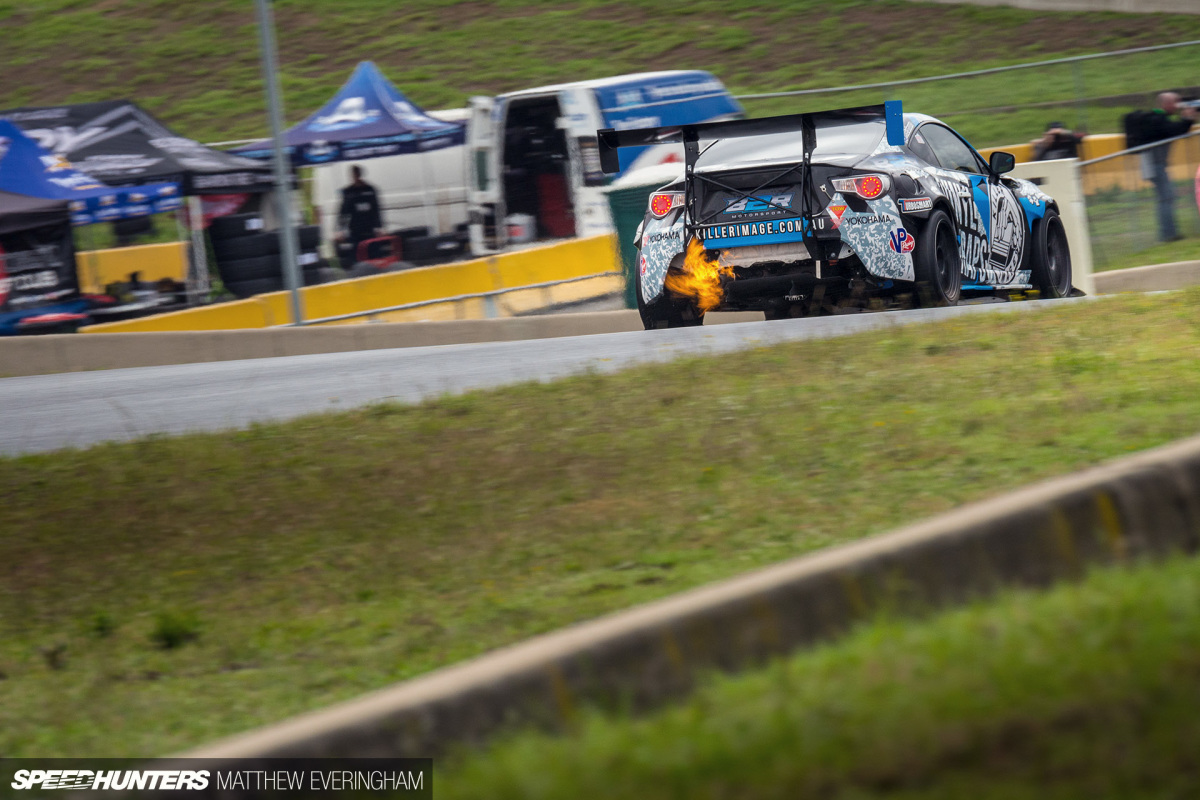 Once you've made it to the middle of nowhere, it seems pointless to waste that time staring at a screen. Instead, you'll find the majority of photographers scanning the environment, focused solely on capturing whatever mayhem is about unfold right in front of them.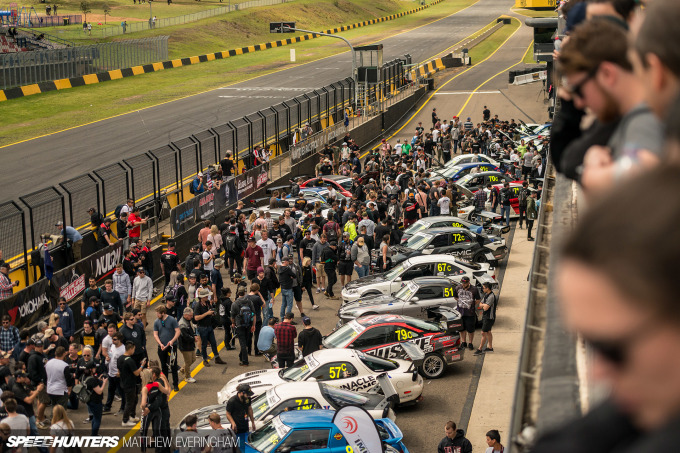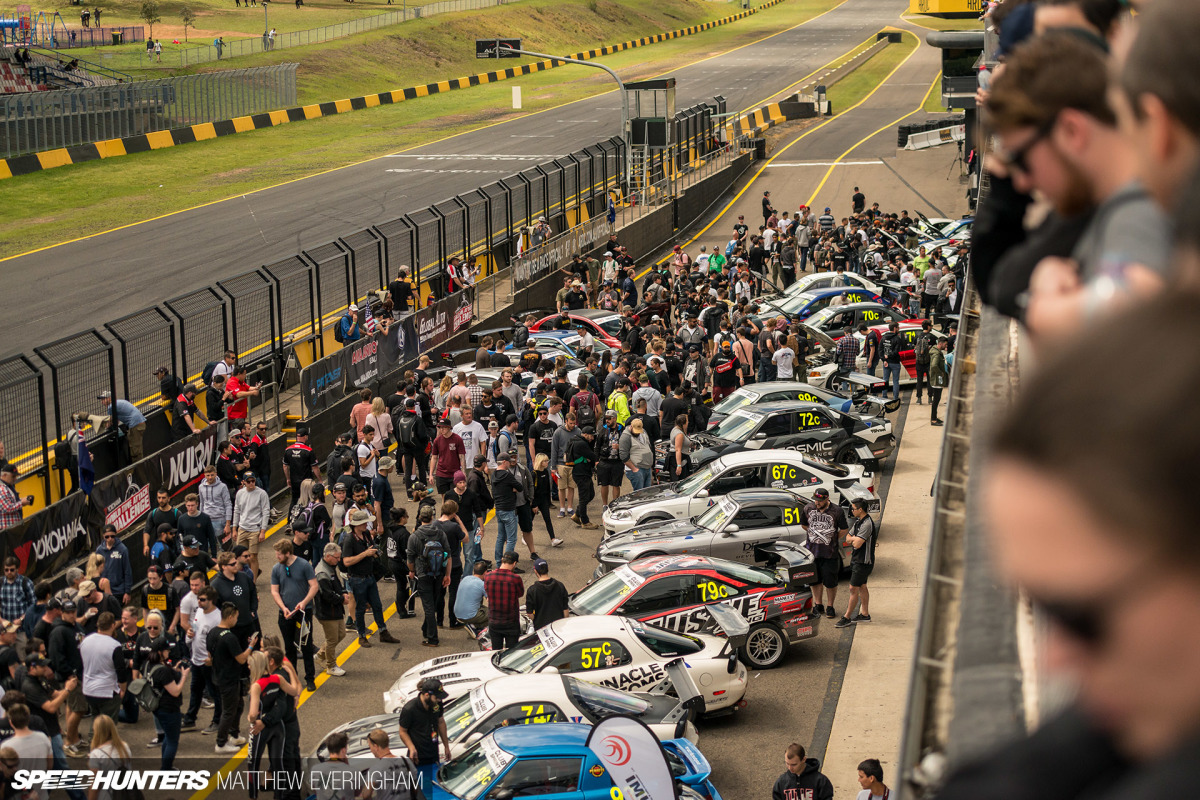 Quite often, it's only after you've returned to base and caught up with the rest of the team – or the newsfeeds – that you can put what you've just seen into the context of the wider event.
Come With Me
The 2018 World Time Attack Challenge has been won, and those of you who are avid time attack followers are probably still coming down from the information high. There are still plenty of great stories to surface from the weekend, but for now, let's refresh with a different approach.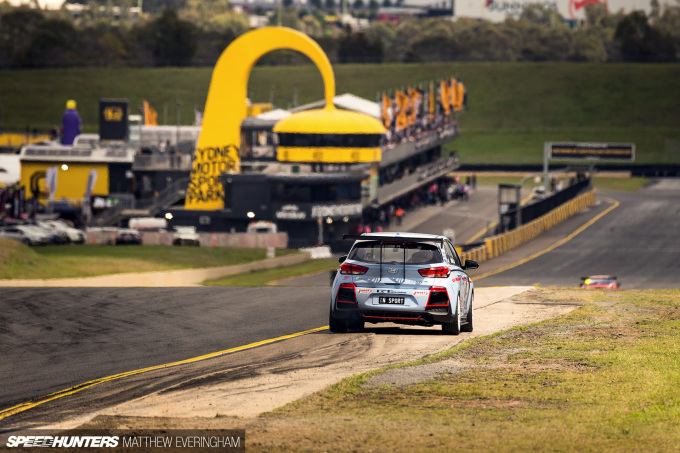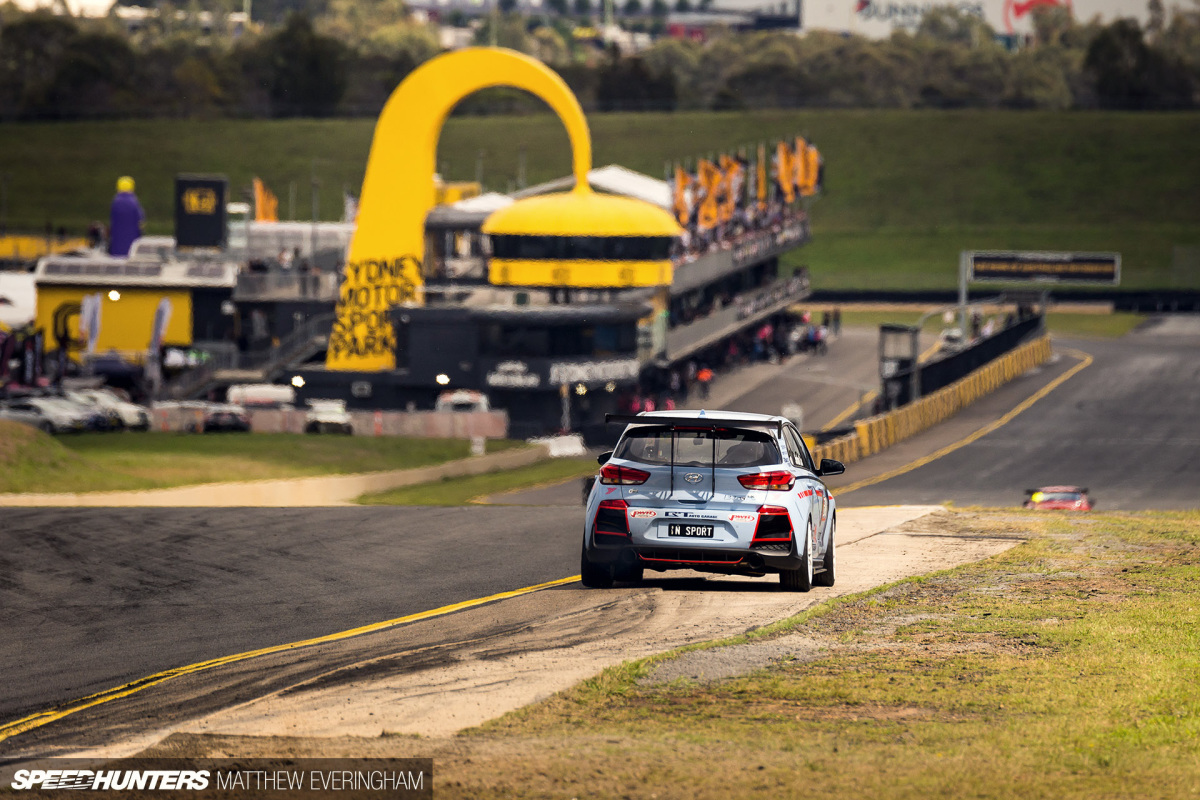 I'm about to shake things up a little. Let me give you an insight into my weekend on the move – and often disconnected from the main story – by sharing some of my highlights, low points and memorable moments of WTAC.
Perhaps you'll gain a new perspective to events you've already seen unfold, learn something new, or at the very least be entertained by how unglamourous trackside life can be.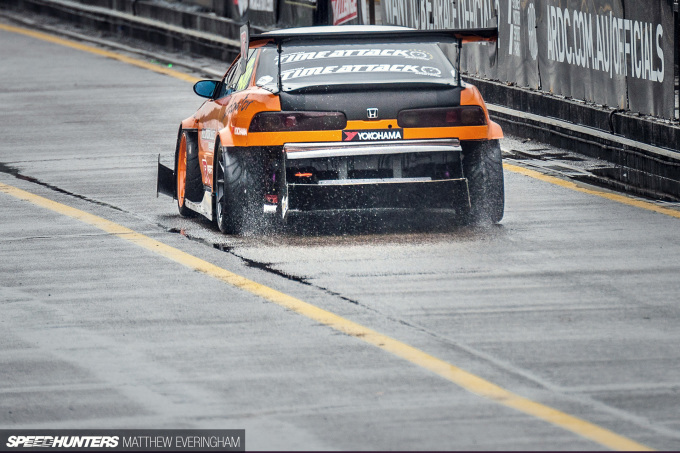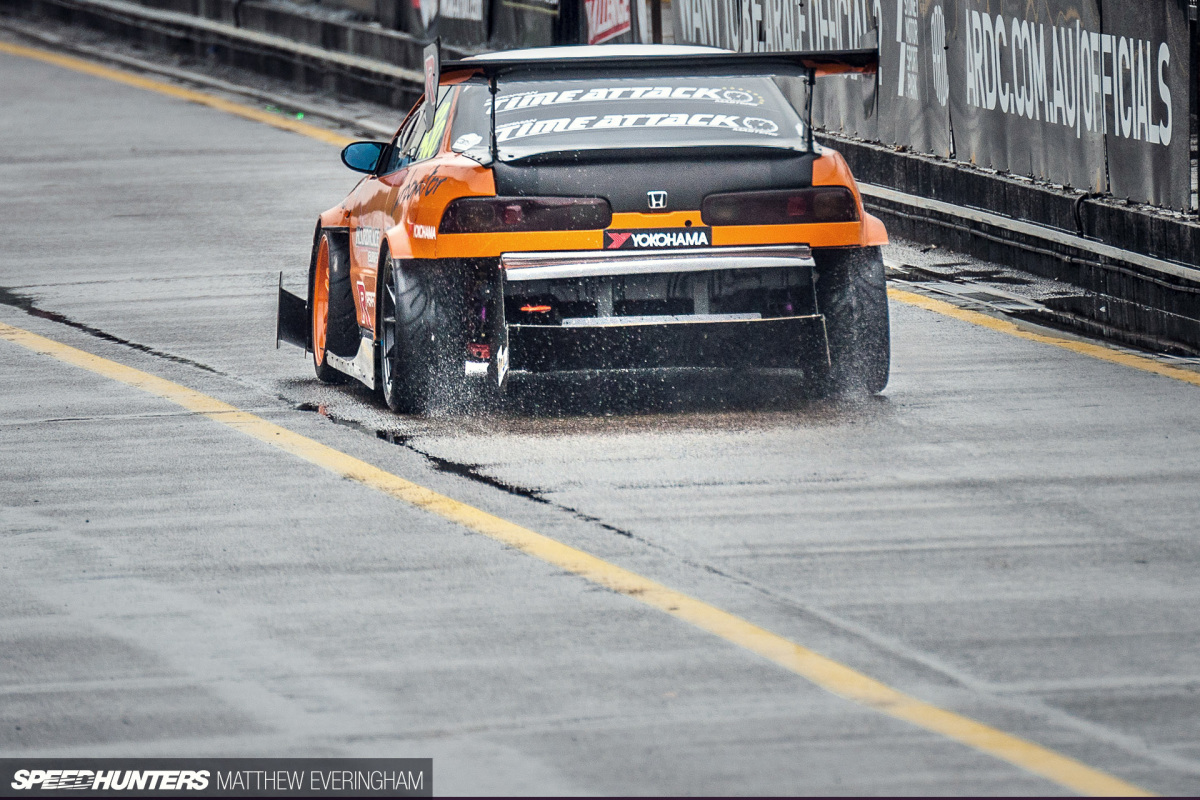 Either way, you'll get to experience WTAC in a way that very few do – on the front line.
The Rain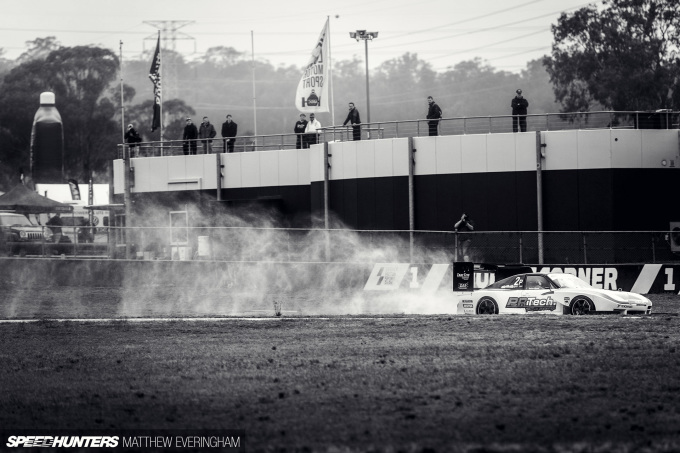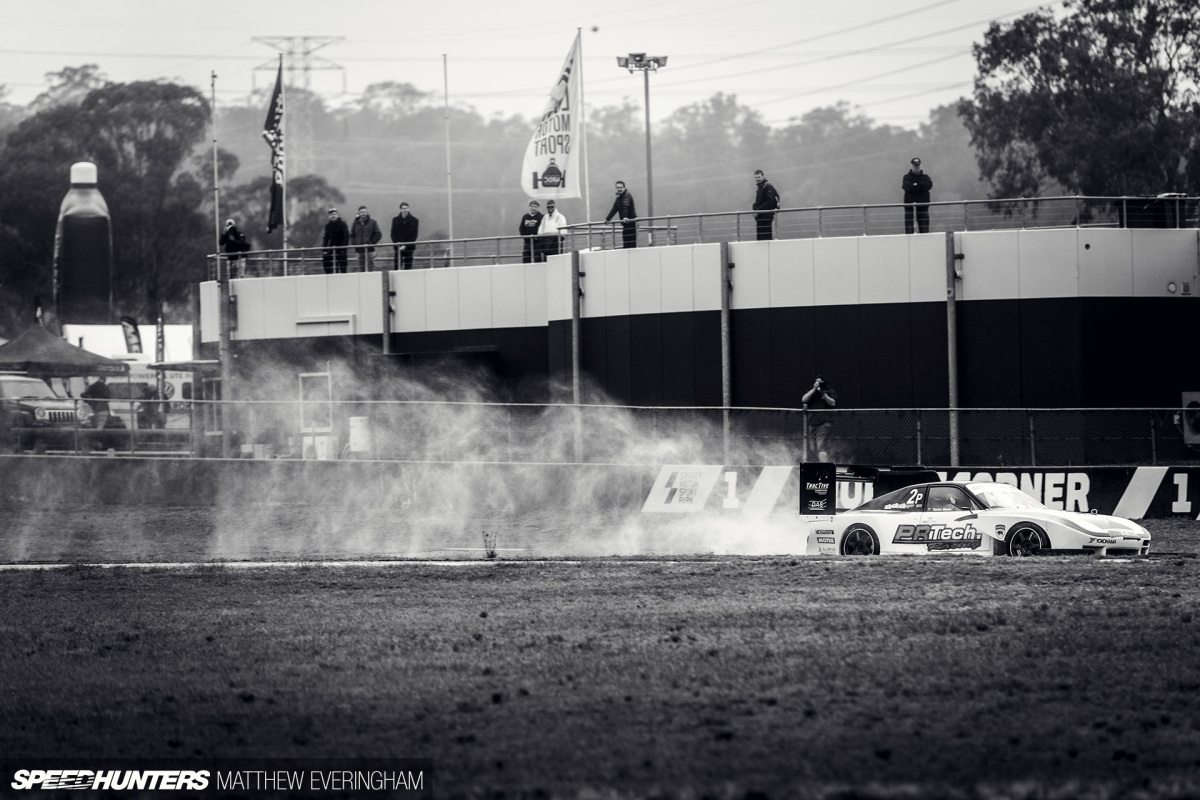 It was early Friday morning when I began the trek across Sydney Motorsport Park to an often forgotten corner. I wanted to see if I could capitalise on the enormous water rooster tales following in the wake of cars as they cracked on down the main straight.
I got completely soaked the bone, each shoe and sock feeling like they were an extra kilogram heavier thanks to the rain. I was slightly worried about my now-saturated gear too, and framing each shot was a struggle through my foggy viewfinder.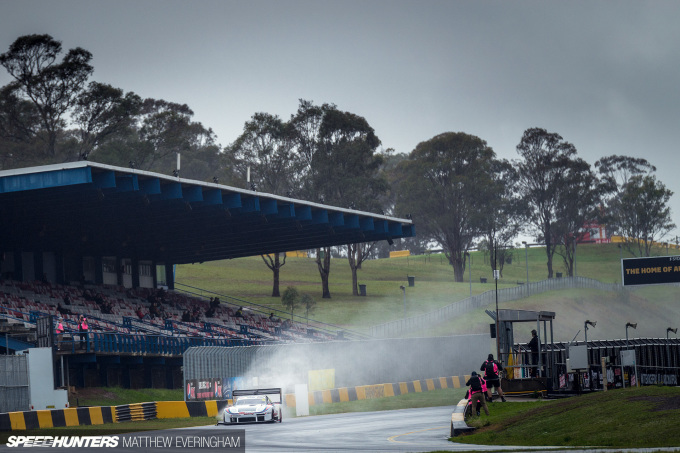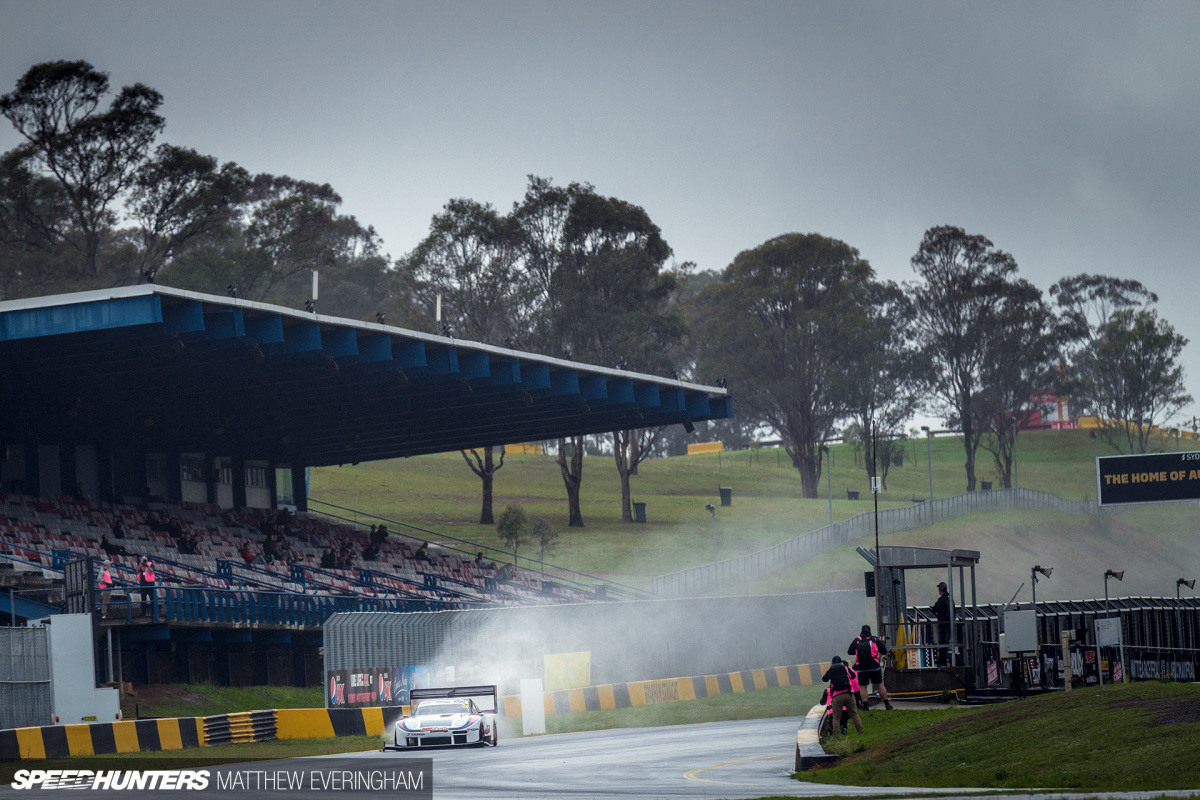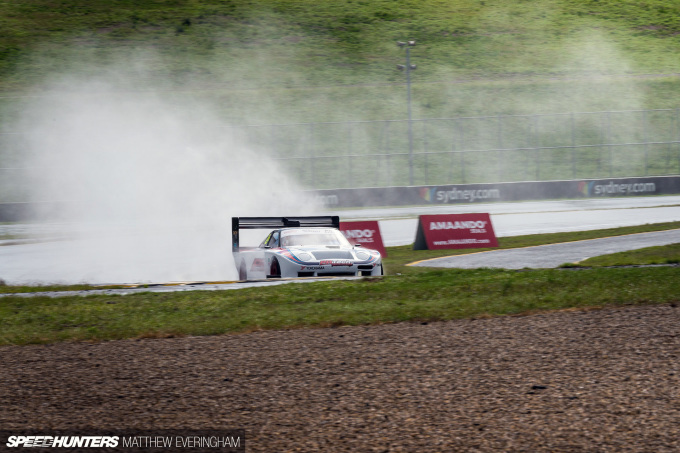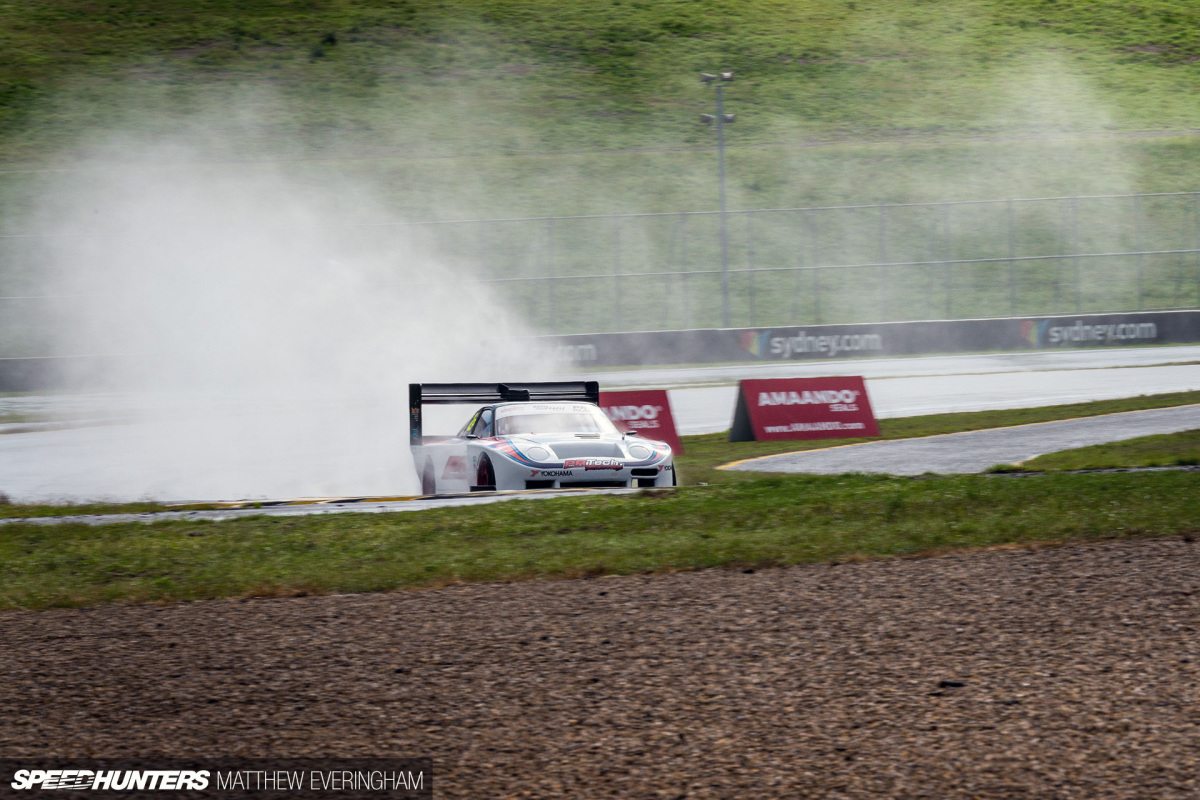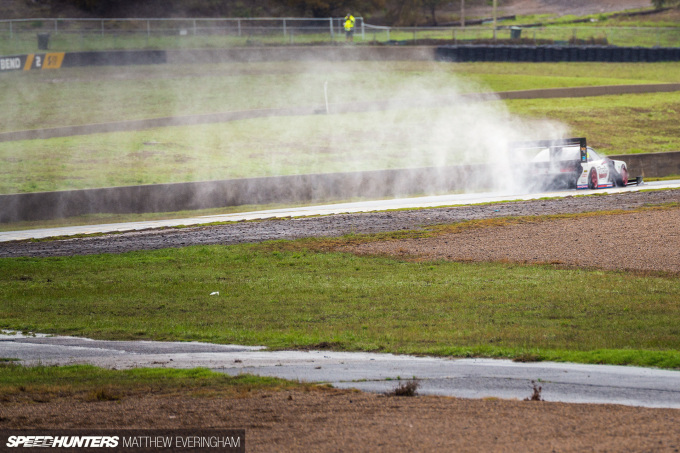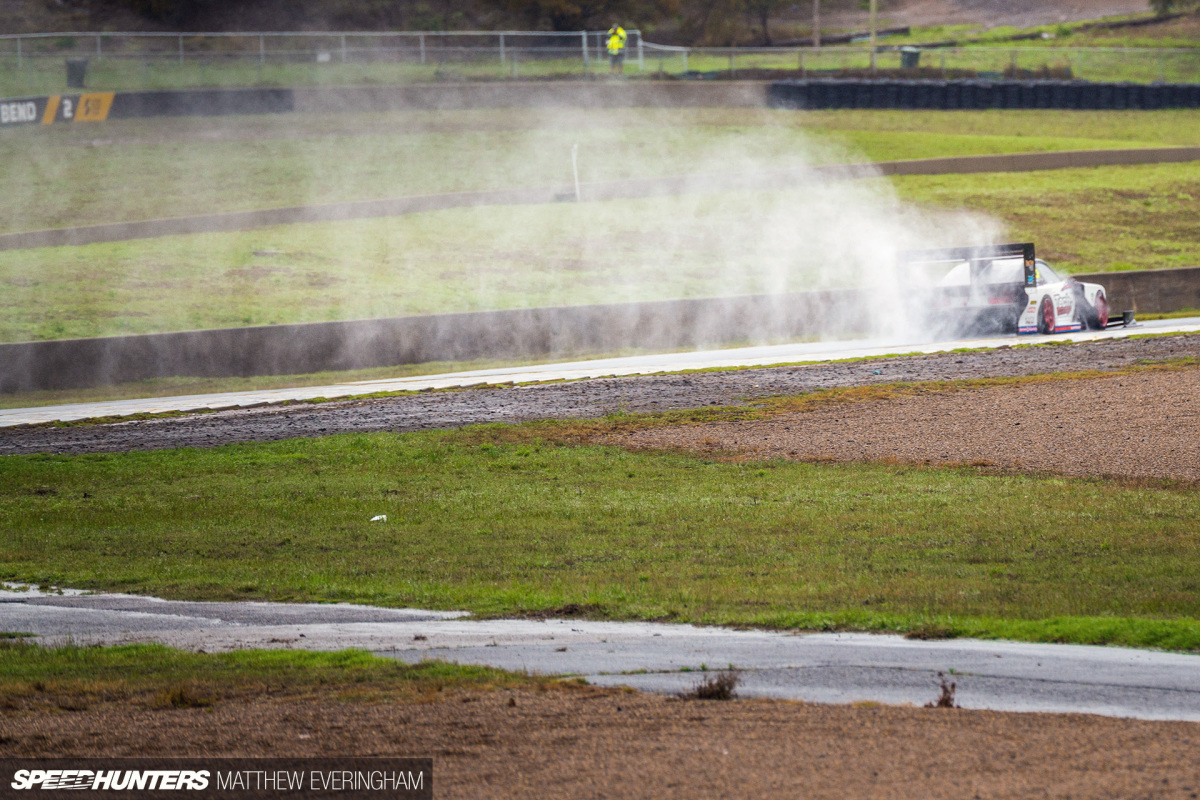 I heard Thor, RP968's 1,400hp billet 4.0-litre monster's throaty roar echo down the straight. Just when I thought I'd seen everything WTAC had to offer, the Porsche blasted through turn one at close to 250km/h. Suddenly, being drenched seemed like a fair trade for the spectacular show on offer – you could see the aero compress the water droplets in waves as they danced along at 200km/h. I almost felt guilty being the only person here enjoying the show.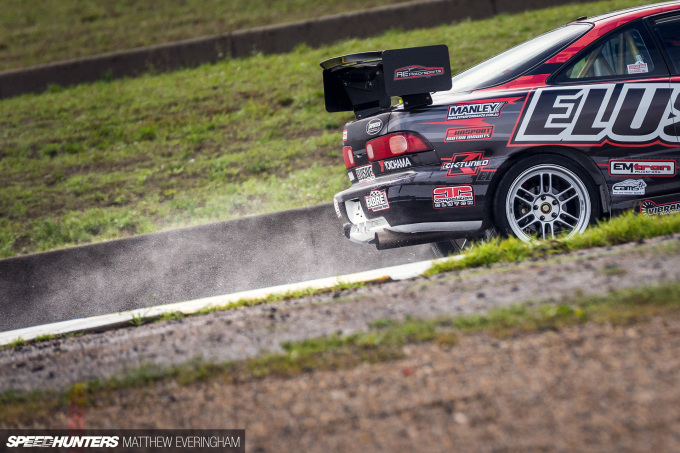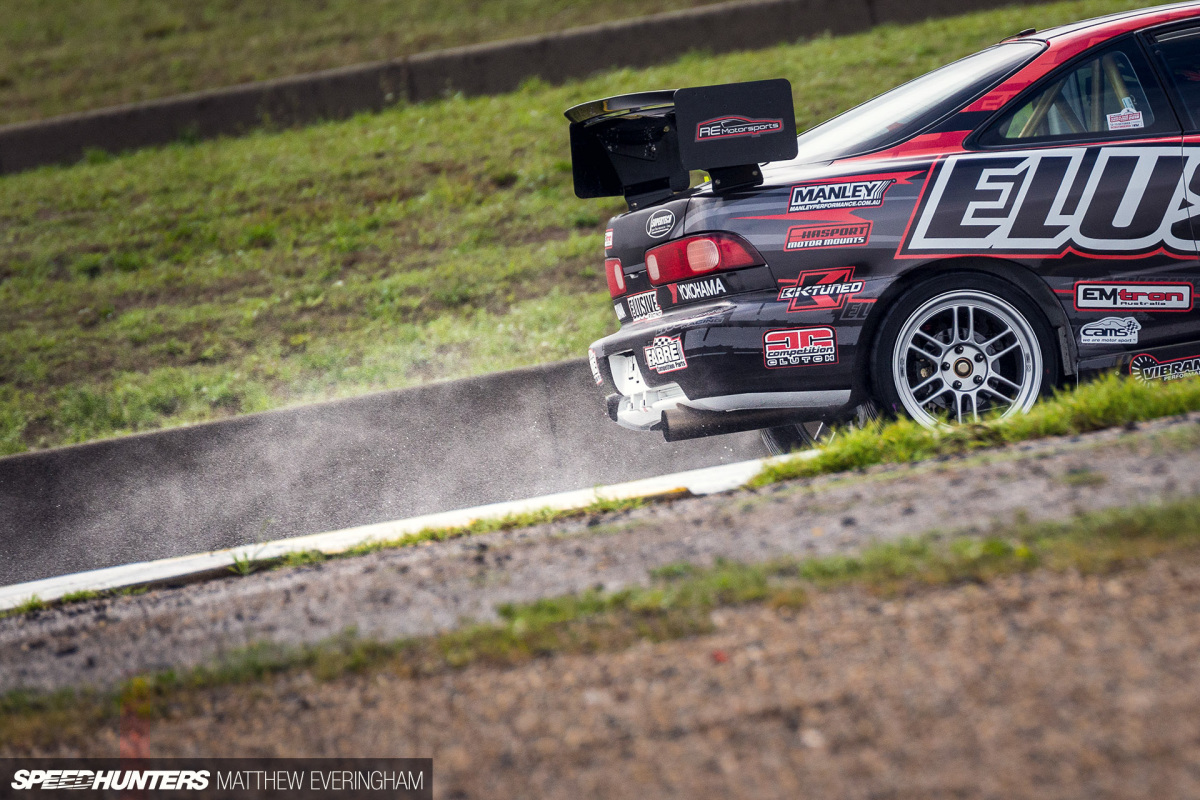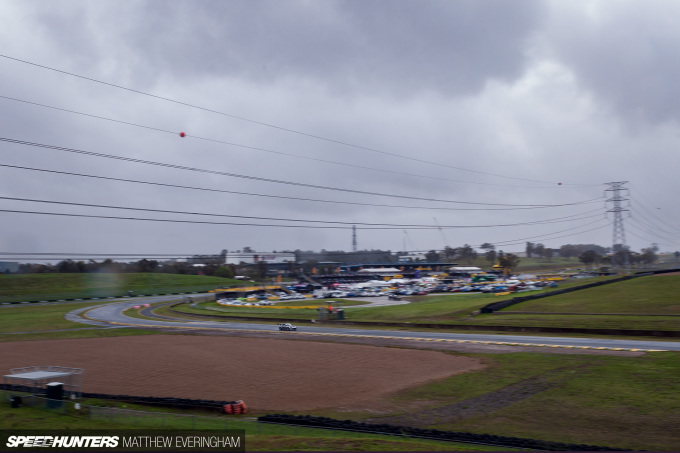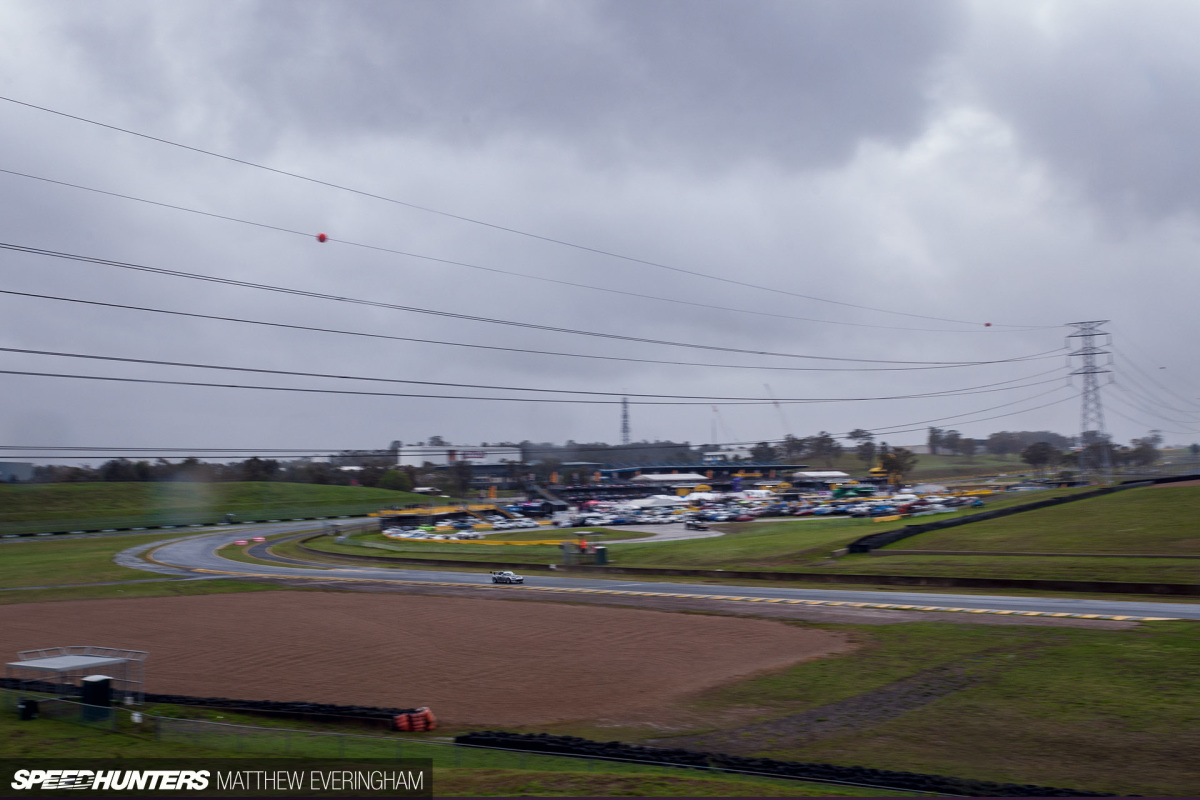 The problem with photographing at your local track is just how easy it is to become complacent. You grow comfortable utilising the same old 'safe spots' over and over again.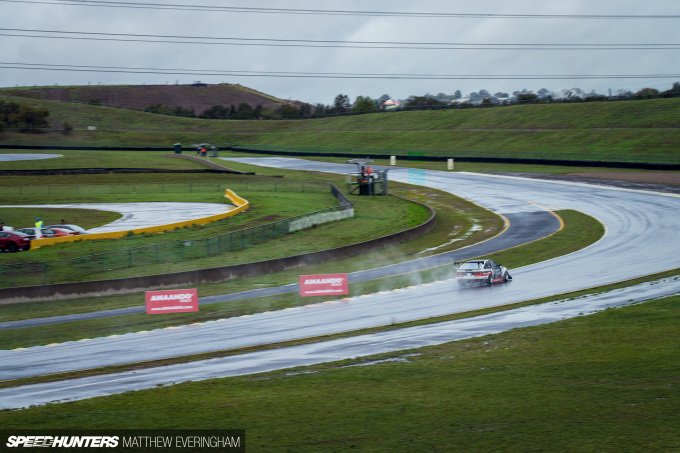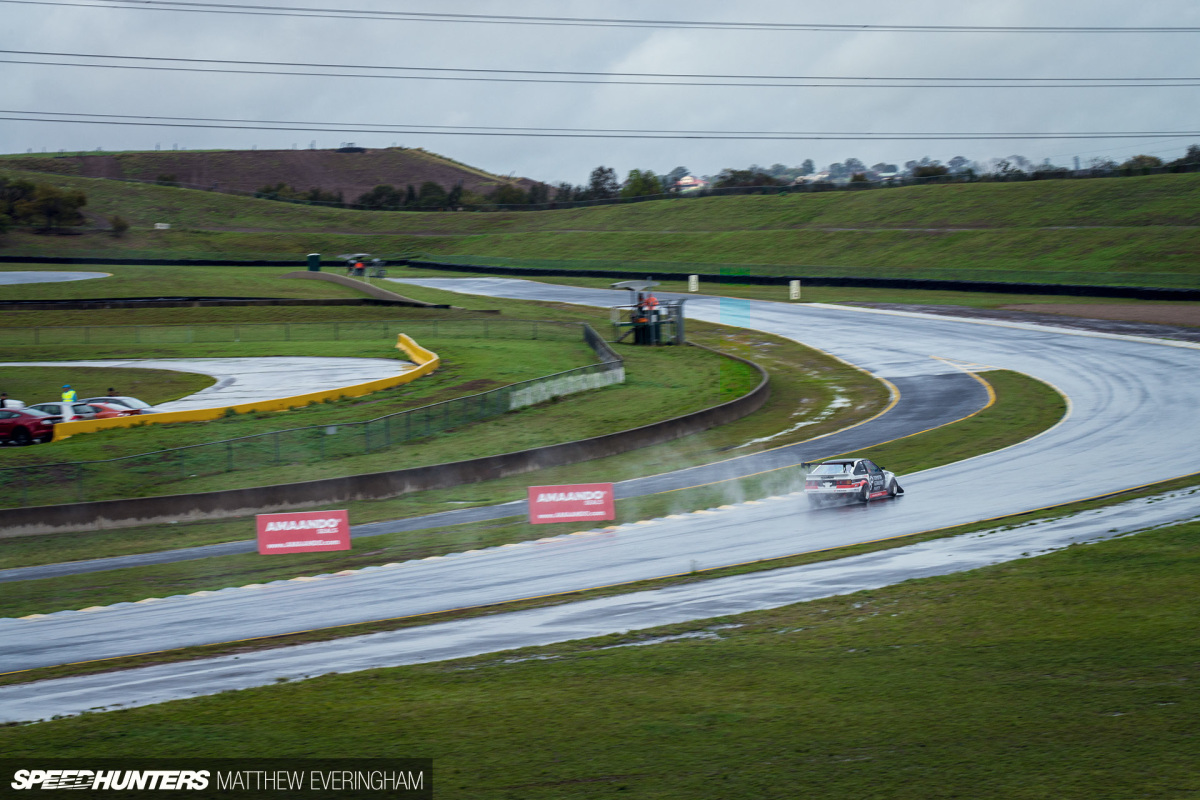 To avoid the repetition, I made a point to venture and explore a few corners I often ignore, and the additional hike was worth it. If you're also camera inclined, set yourself a challenge next weekend to find a brand new vantage point.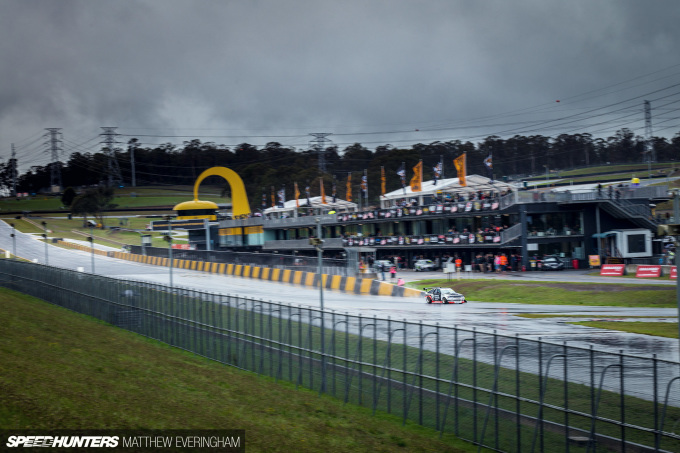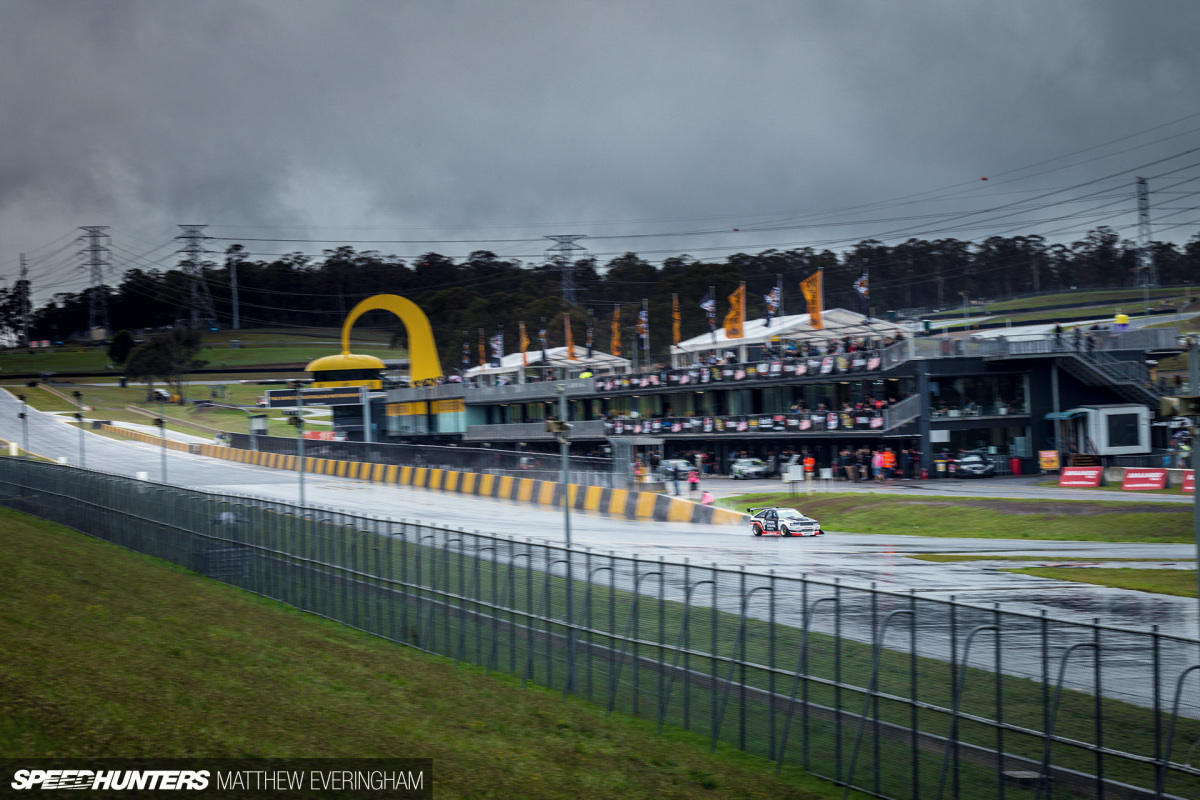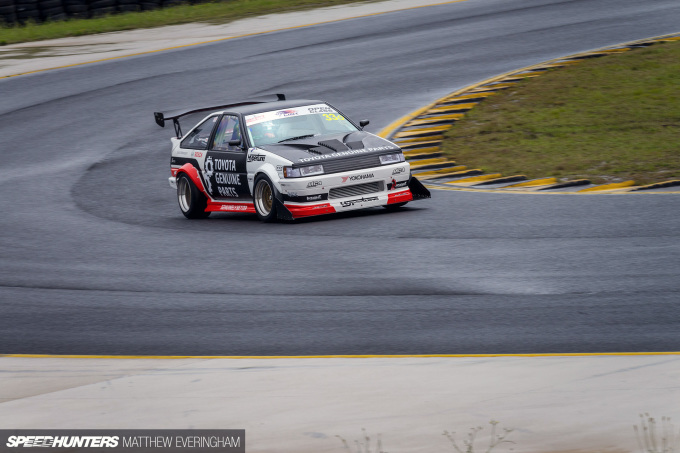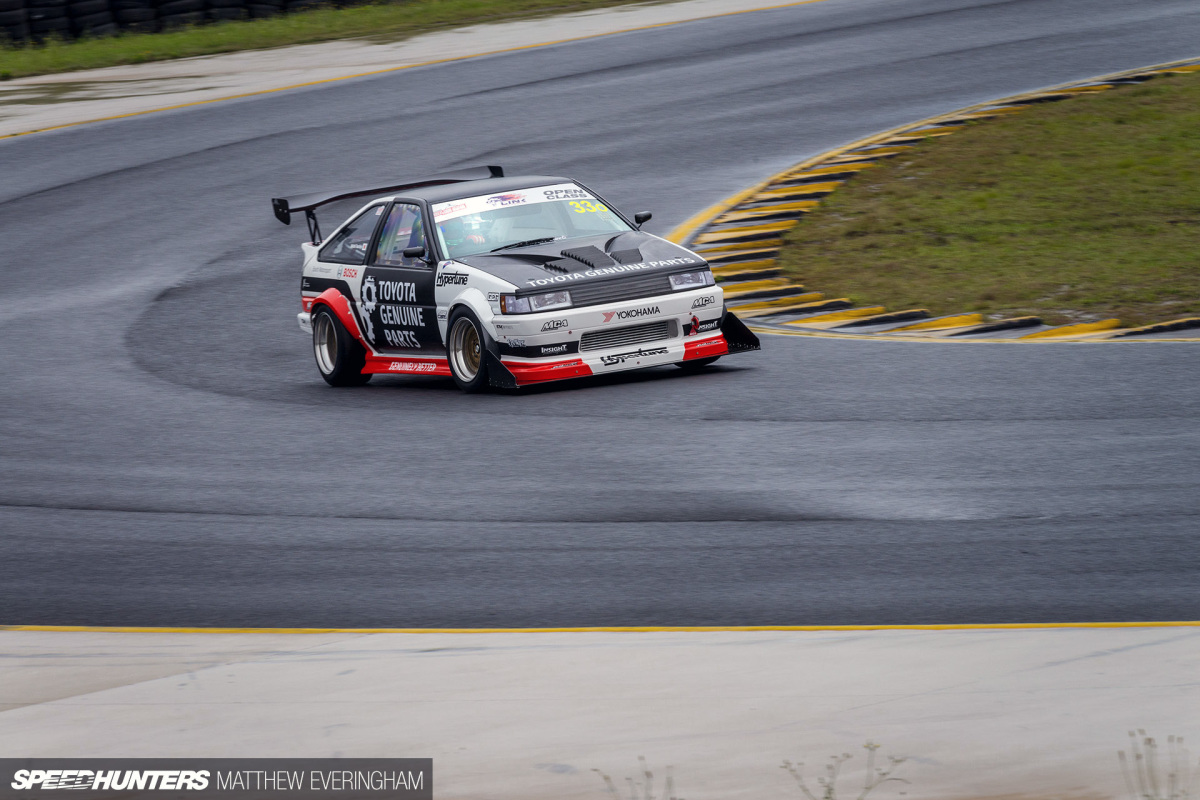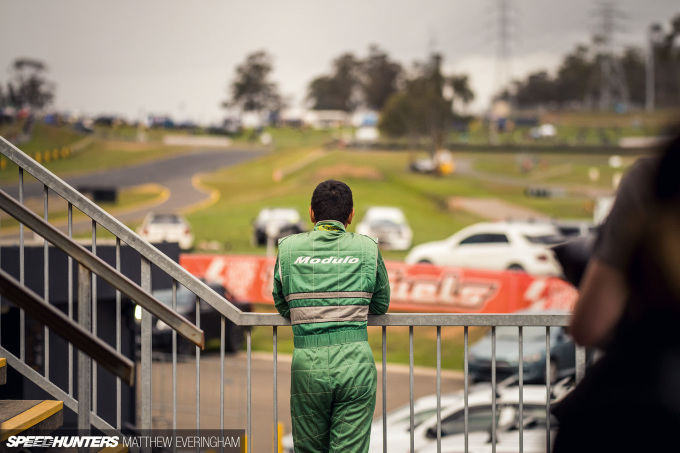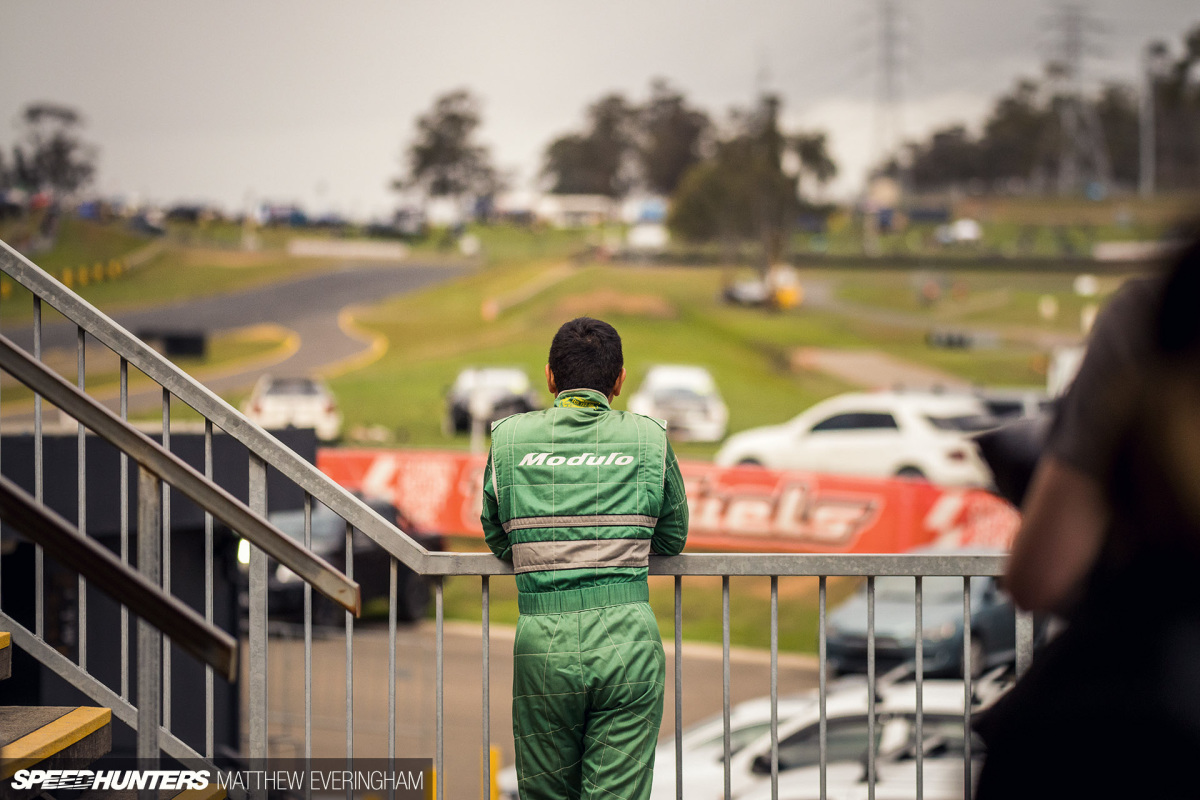 Keiichi Tsuchiya looked to enjoy the rain as he pushed Aussie drifter Beau Yates' freshly restored AE86 to the limits, and Blake has a more in-depth look at that machine hitting Speedhunters shortly.
Not only was this the best-finished AE86 I'd come across in years, but an automotive demigod was also behind the wheel. Seeing Keichi-san's iconic green and silver helmet in the heart of a car with so much local history was a simple experience I'll treasure for a long time to come.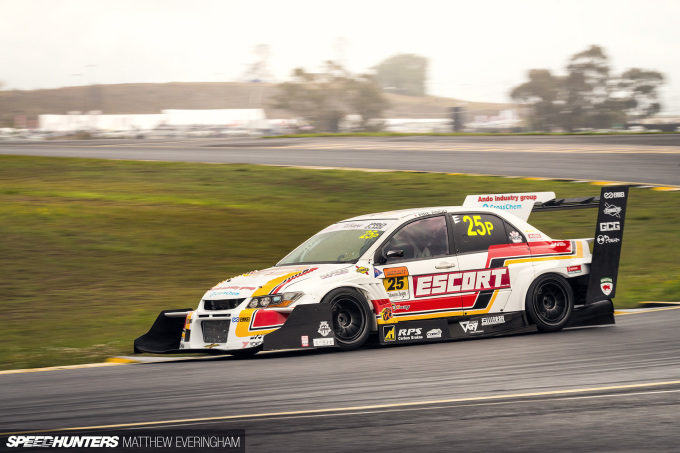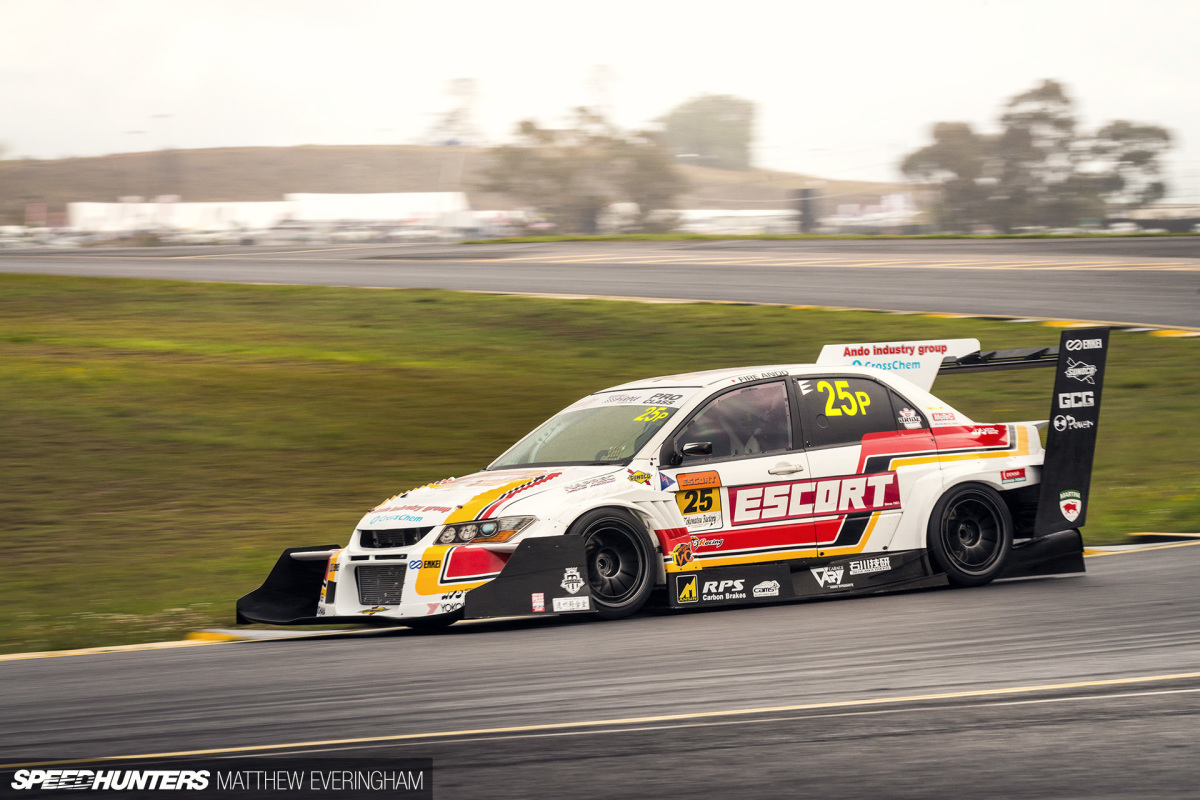 After Friday's morning downpour, precipitation was limited to light showers across the rest of the day. Nothing too heavy, just enough to ruin the track surface. Finally, the thick clouds grew sick of empty threats and decided to empty themselves just in time for Saturday's Superlap Shootout. Seriously, the downpour happened within minutes of the Shootout commencing. You couldn't plan for this if you tried.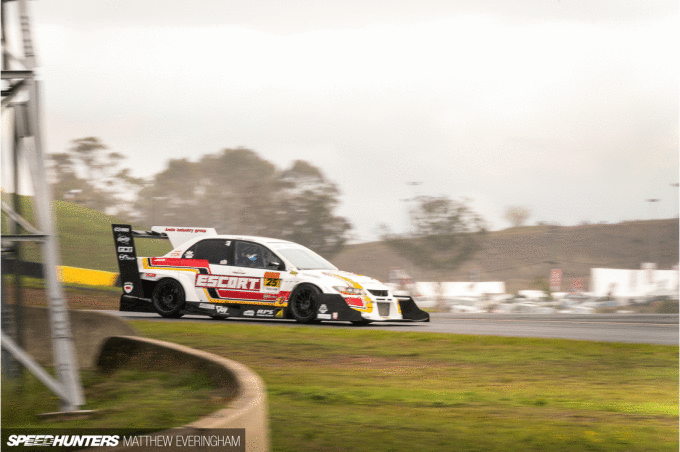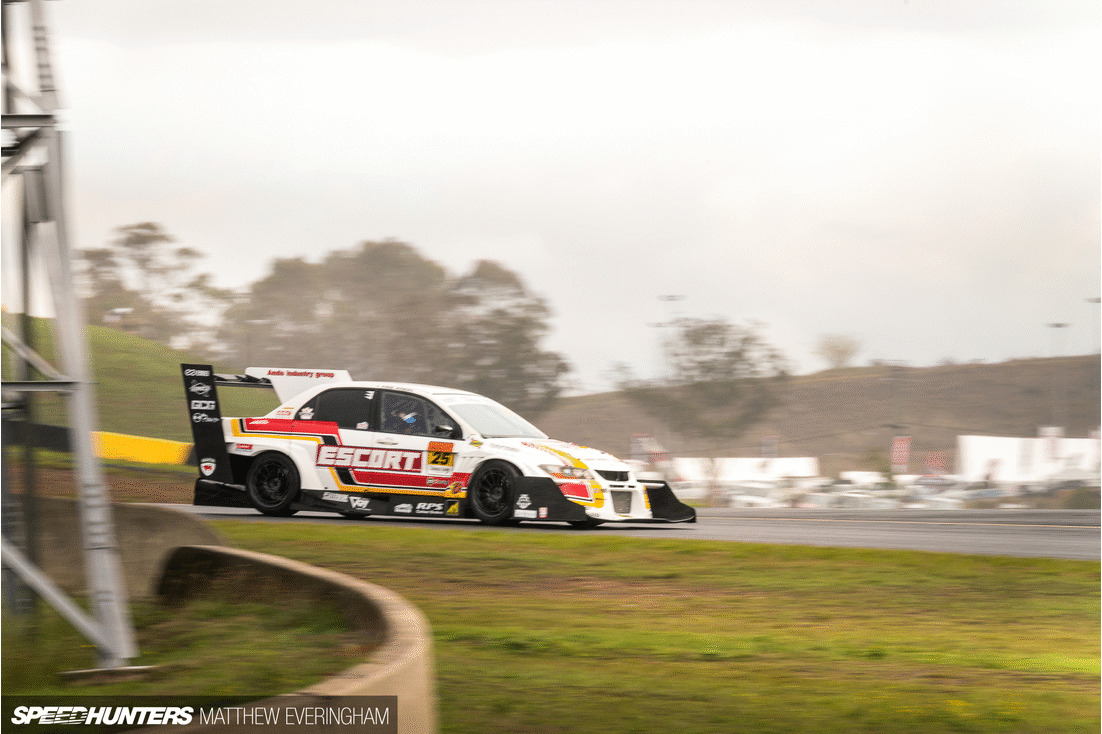 The slippery surface did create a couple of memorable moments, like Under Suzuki oversteering in Ando Fire's Escort Mitsubishi Lancer Evolution IX. Wait, did I just say Under Suzuki was driving Fire Ando's car during the Shootout? Why yes, I believe I did. Allow me to elaborate…
Team Japan
I'd mentioned that we as photographers are often quite disconnected while out on the track, but back in pit lane it's a different story. Rumours were swirling that Fire Ando was unable to compete in the afternoon Shootout due to a pre-existing condition with his hands. As best I could find, it was something along the lines of tendinitis.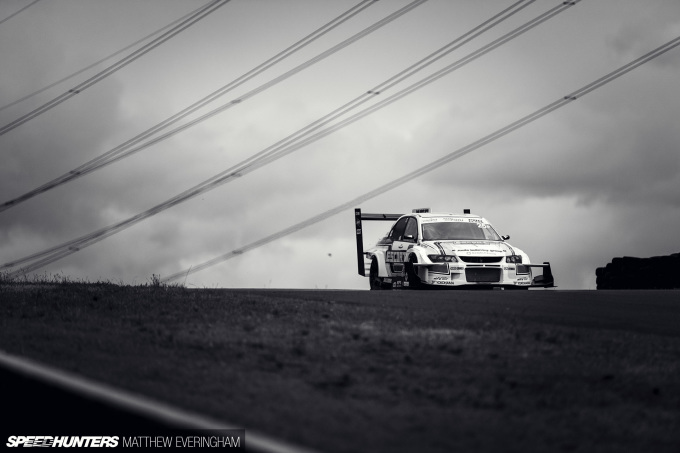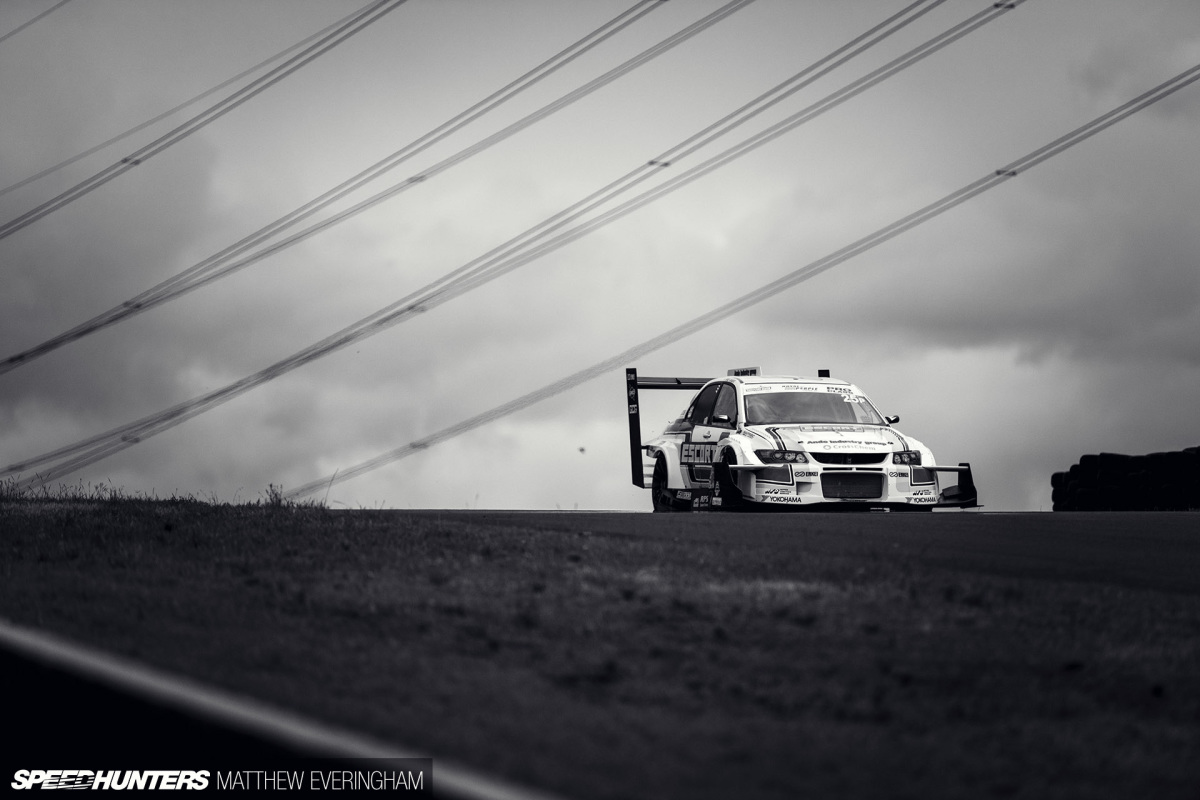 The second half of the rumour involved a replacement driver: Under Suzuki. If this was true, you guys needed to see the change over, and if I'm sincere, so did I.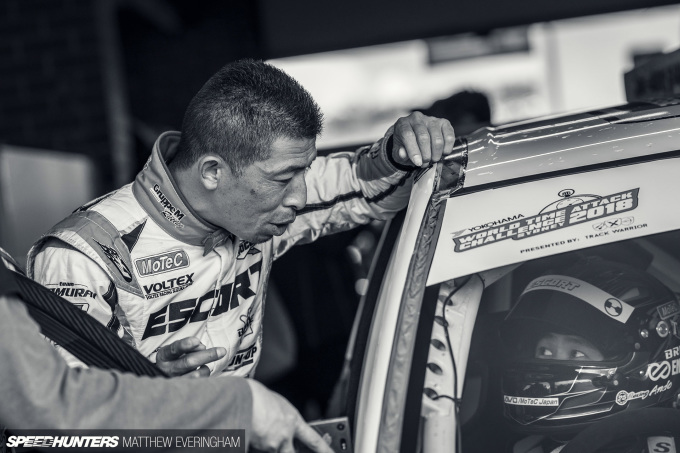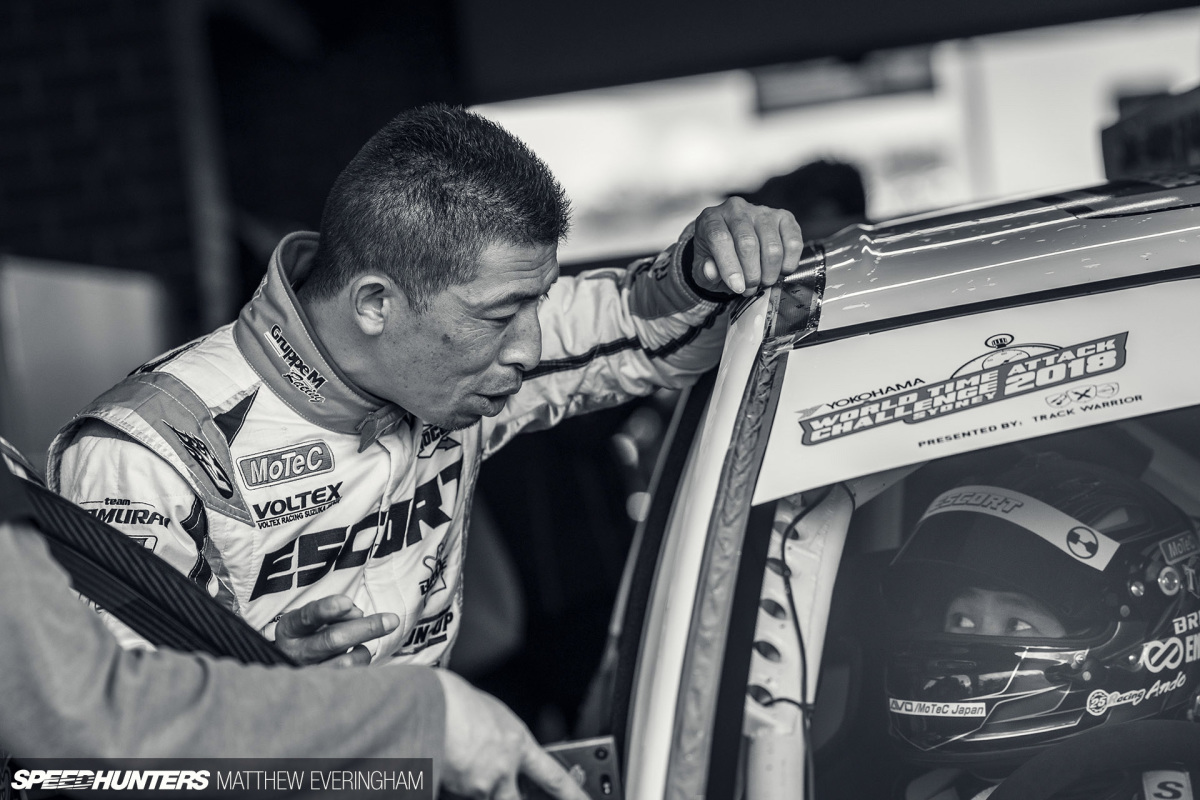 My Japanese linguistic skills are quite poor, but I'd imagine the Australian equivalent of this conversation consisted of 'you better not scratch my car, mate.'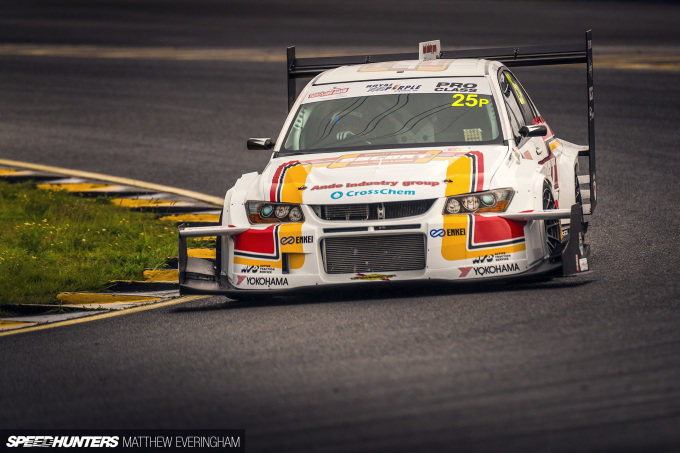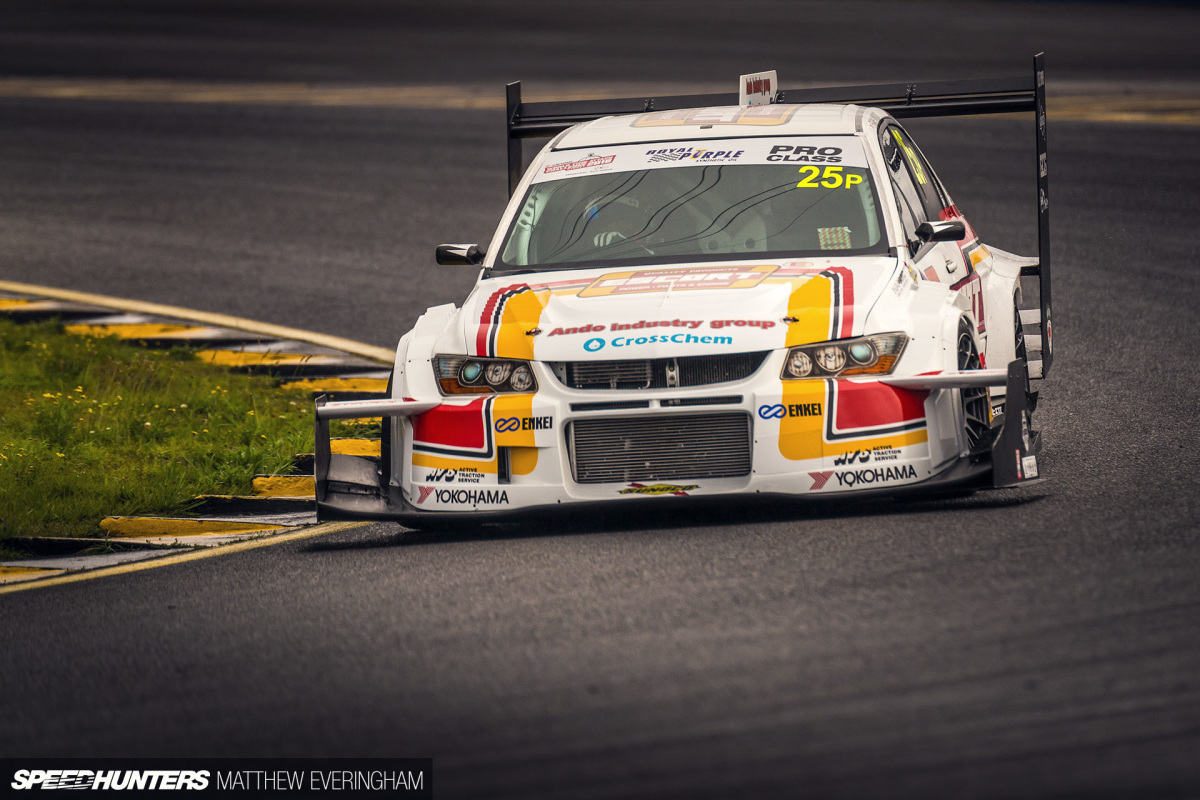 The crowd was euphoric. Seeing two time attack heroes band together was the highlight of the weekend for many of the folk I spoke to.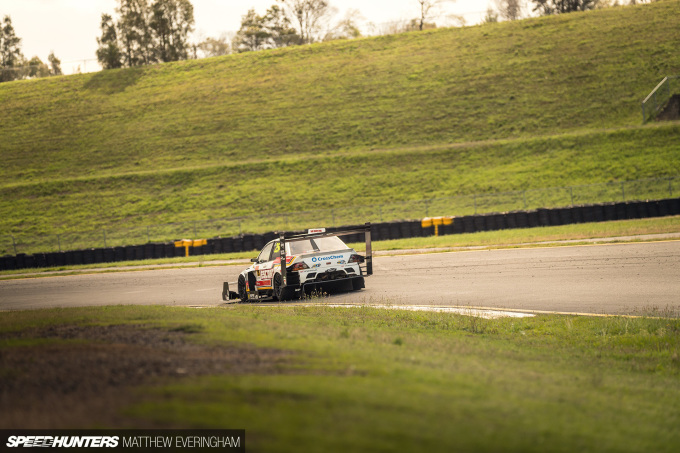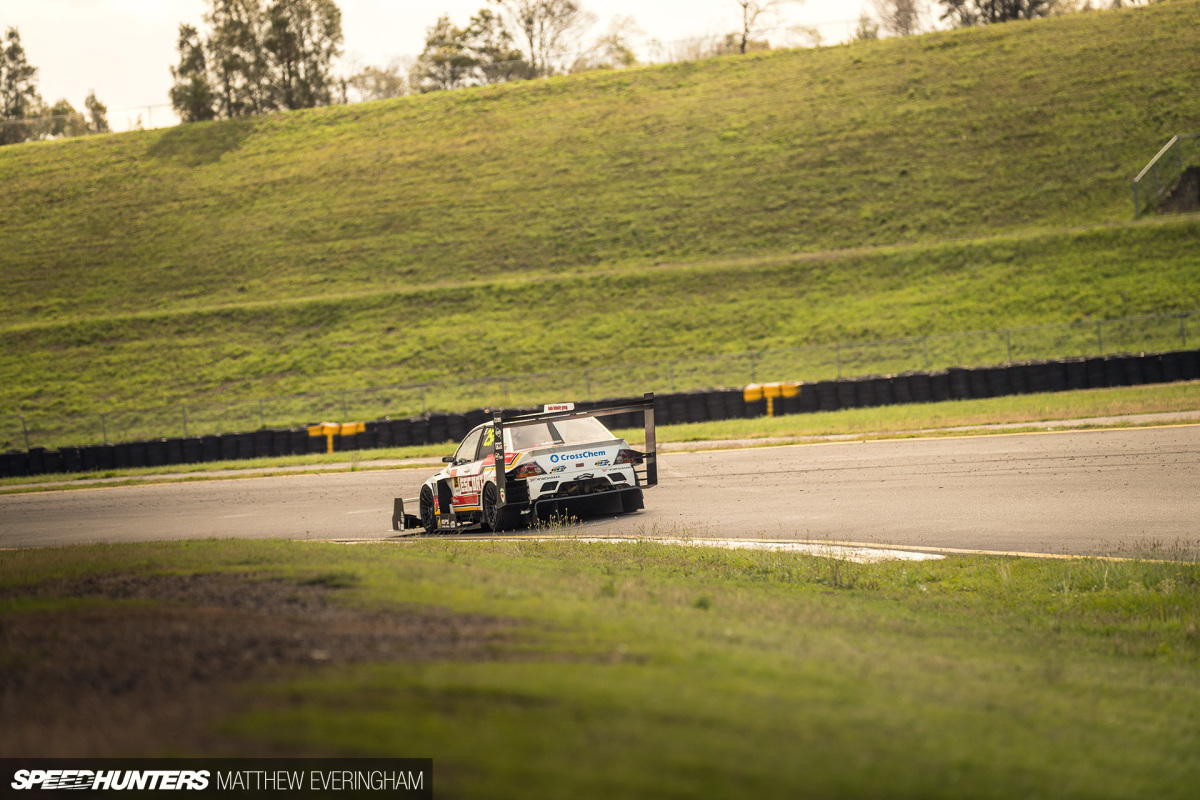 The Crashes
Victory is the ultimate reward in motorsport; destroying your vehicle, or worse, is the ultimate defeat. Twice I was reminded just how dangerous motorsport can be. Two times too many.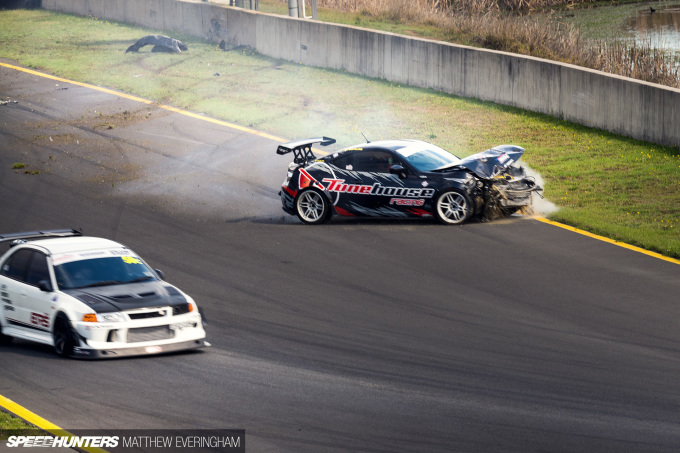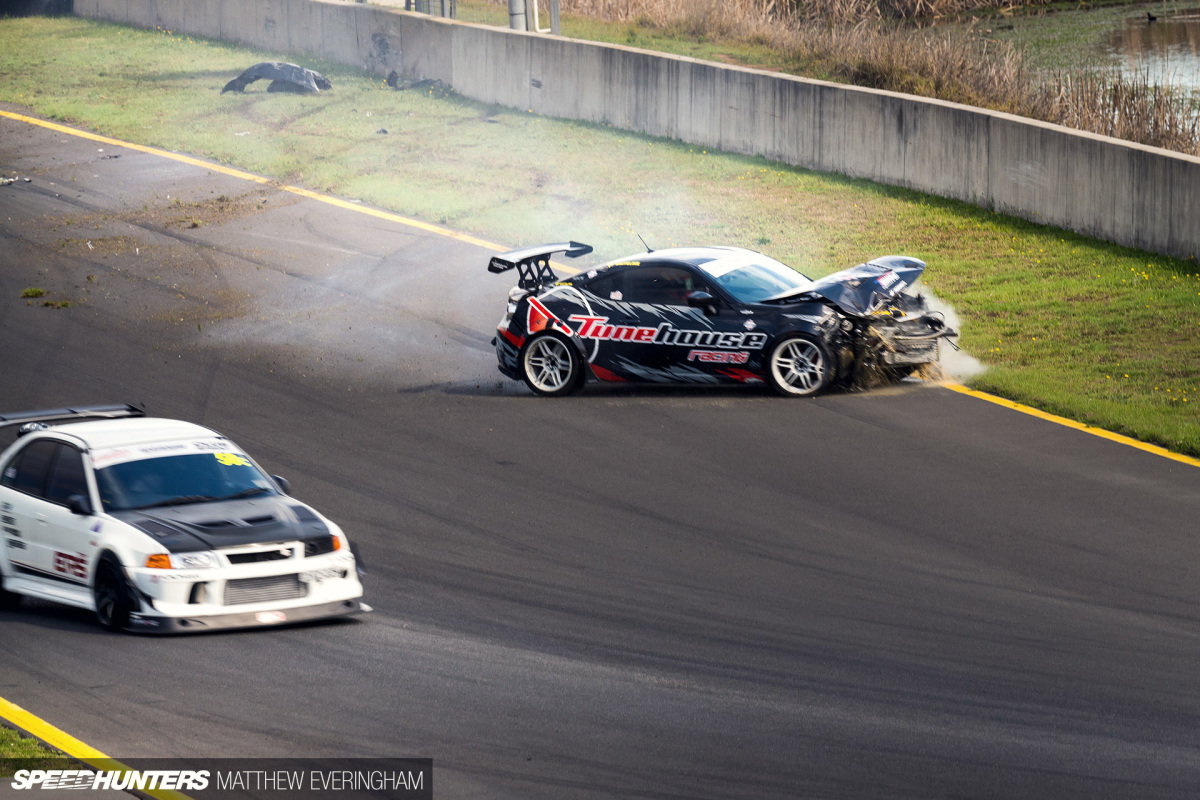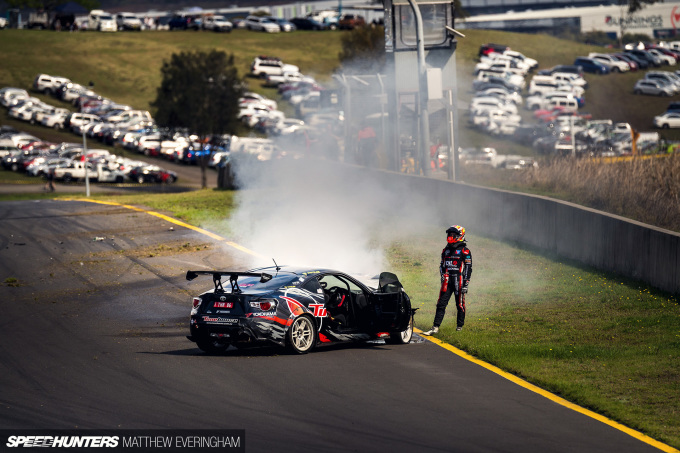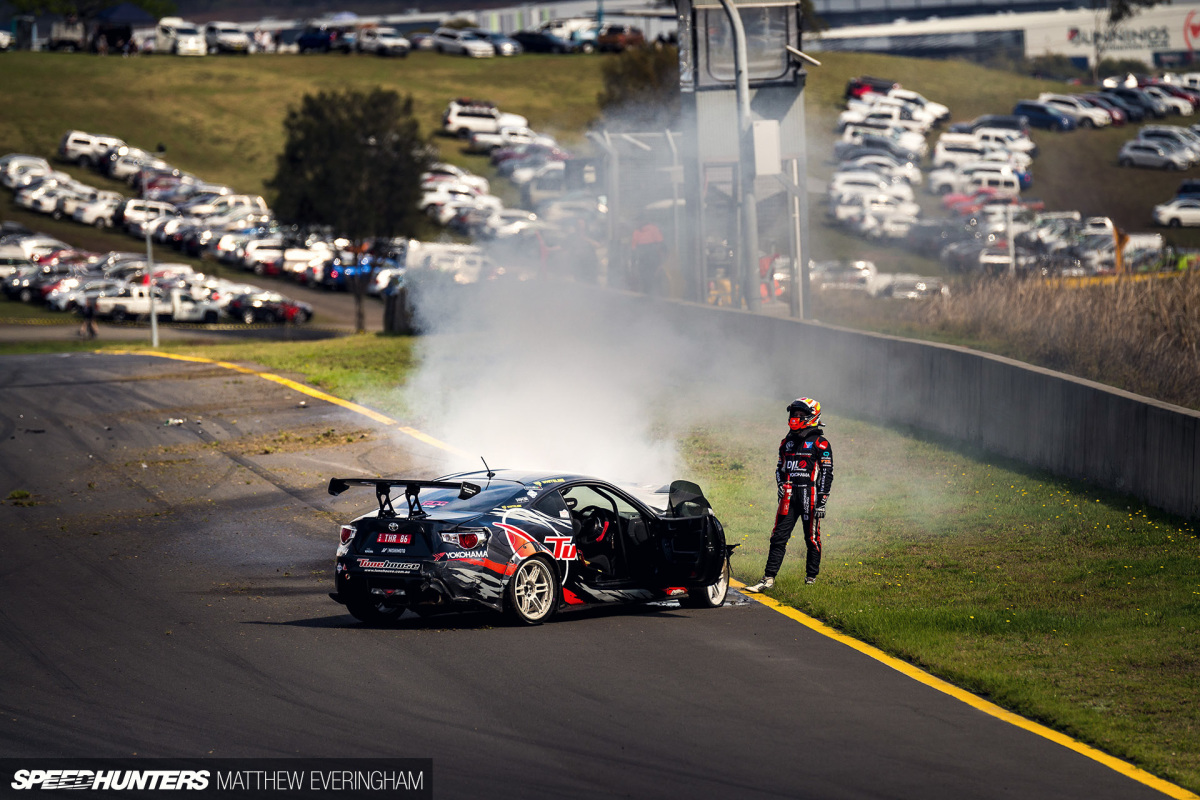 The first impact saw the Tunehouse Toyota 86 pump a wall at somewhere around 150km/h. Ouch.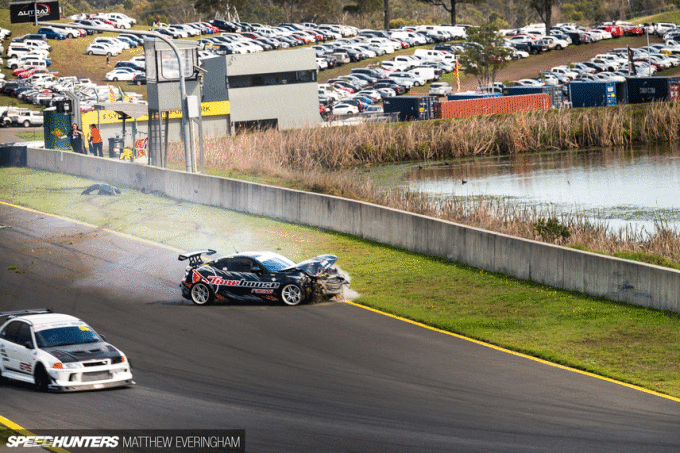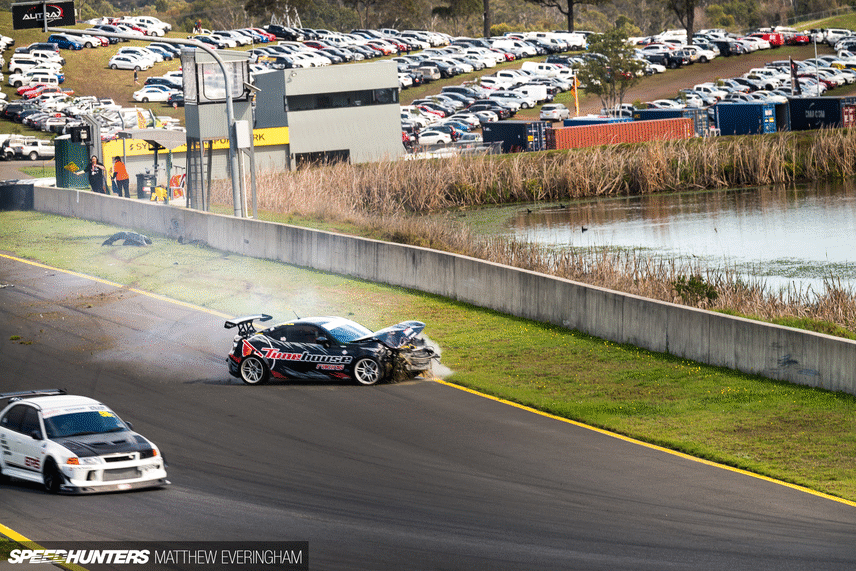 I'd missed seeing the actual impact, but I've seen the on-board footage since and it looked completely unavoidable and certainly not caused by driver error.
During the lengthy red flag while the track was cleaned up, another photographer and I noticed an oil spill right at the exit of a corner: The crash had happened through no real fault of the driver or the team. While I'm not saying this is conclusive evidence, I did notice a car smoking and burning oil on the turn after the impact just a lap before it all happened. Either way, that's racing. Motorsport can be heartbreaking.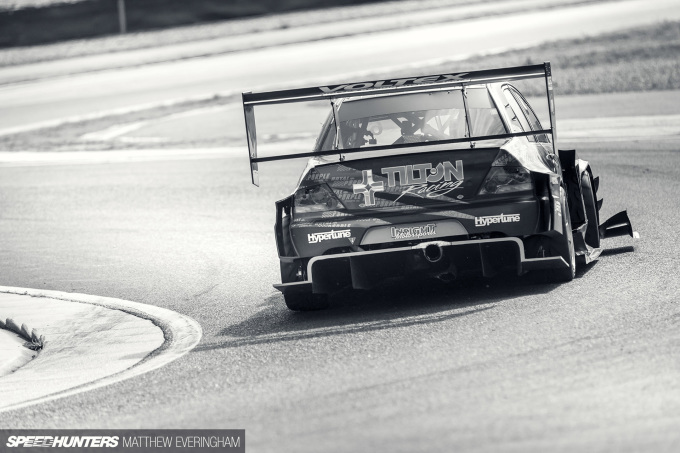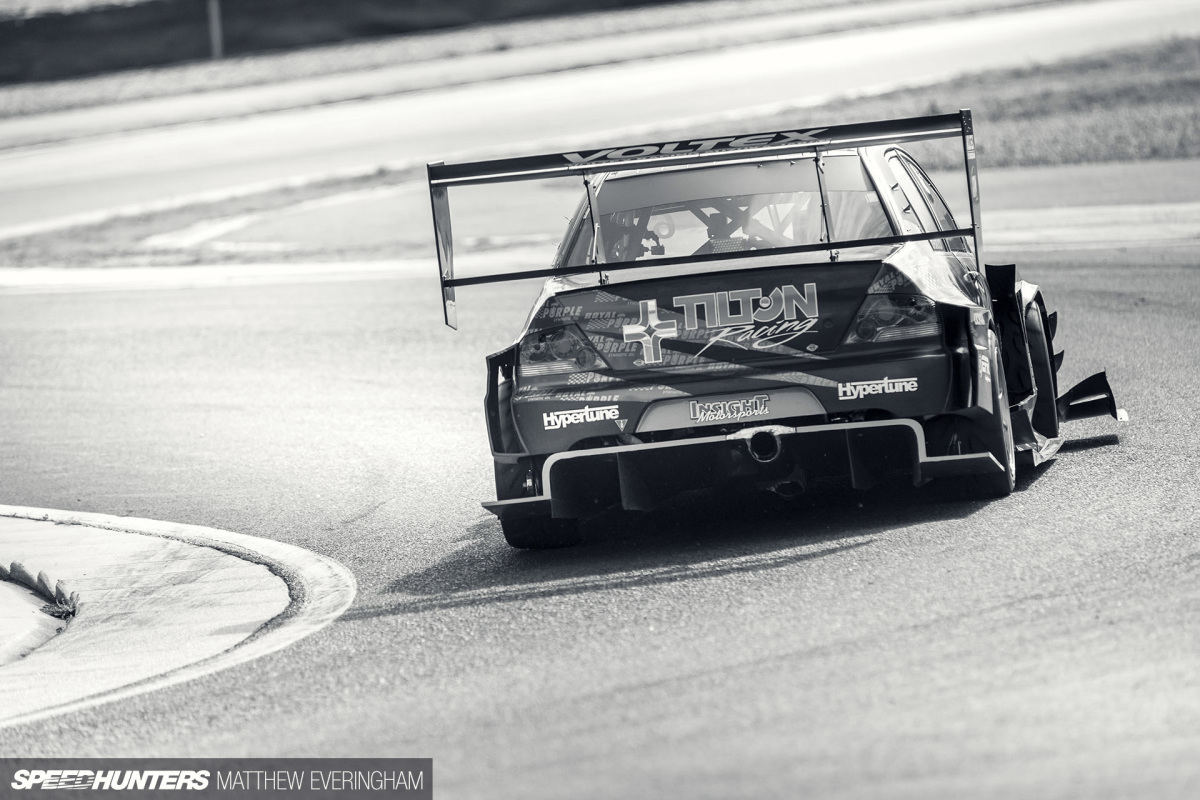 The second impact is one I only saw through the event's live stream as I was on pit lane. Time attack's poster car, the invincible, triple-winning Tilton Racing Mitsubishi Lancer Evolution IX was no more. It met its demise on turn one in quite possibly the most brutal impact I've witnessed during time attack.
The championship-winning car had returned with a new pilot, professional driver Garth Walden stepping aside for the Mitsubishi's owner Kosta Pohorukov to race in the Pro-Am class.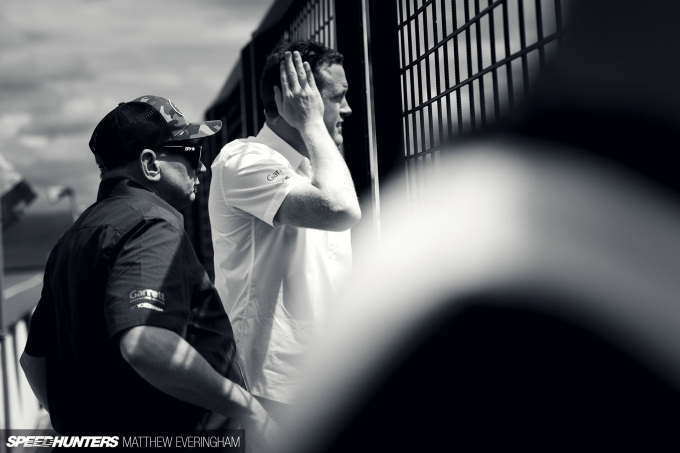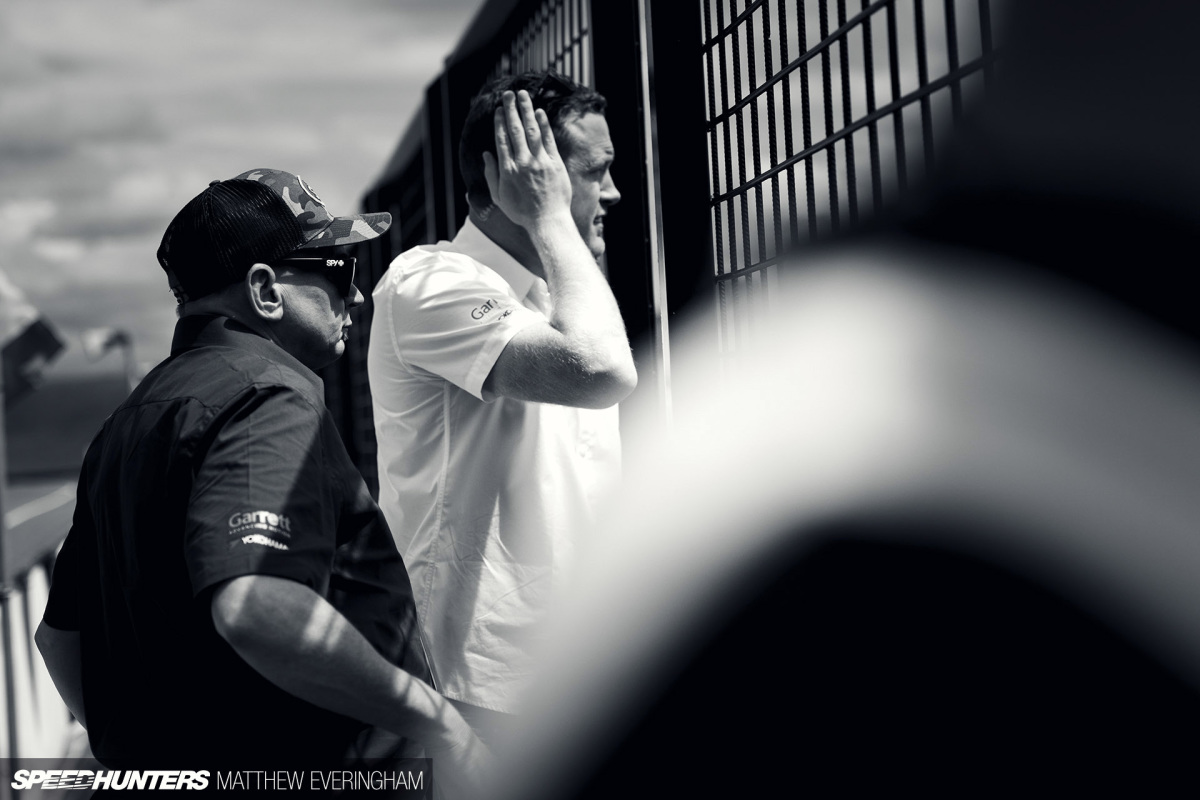 Pit lane was eerily silent. Not only was the car a living legend, but Kosta had also poured a great deal of time and energy into the sport, too. All eyes were glued to the live stream camera feed, nervously waiting for a sign that Kosta was OK. After what felt like five minutes, the door swung open and a driver hobbled out by himself. Instantly, the crowd relaxed, and chatter resumed in front of the pit garages.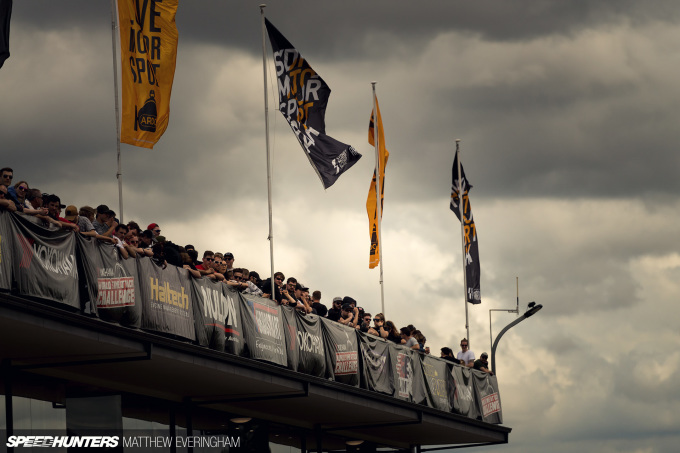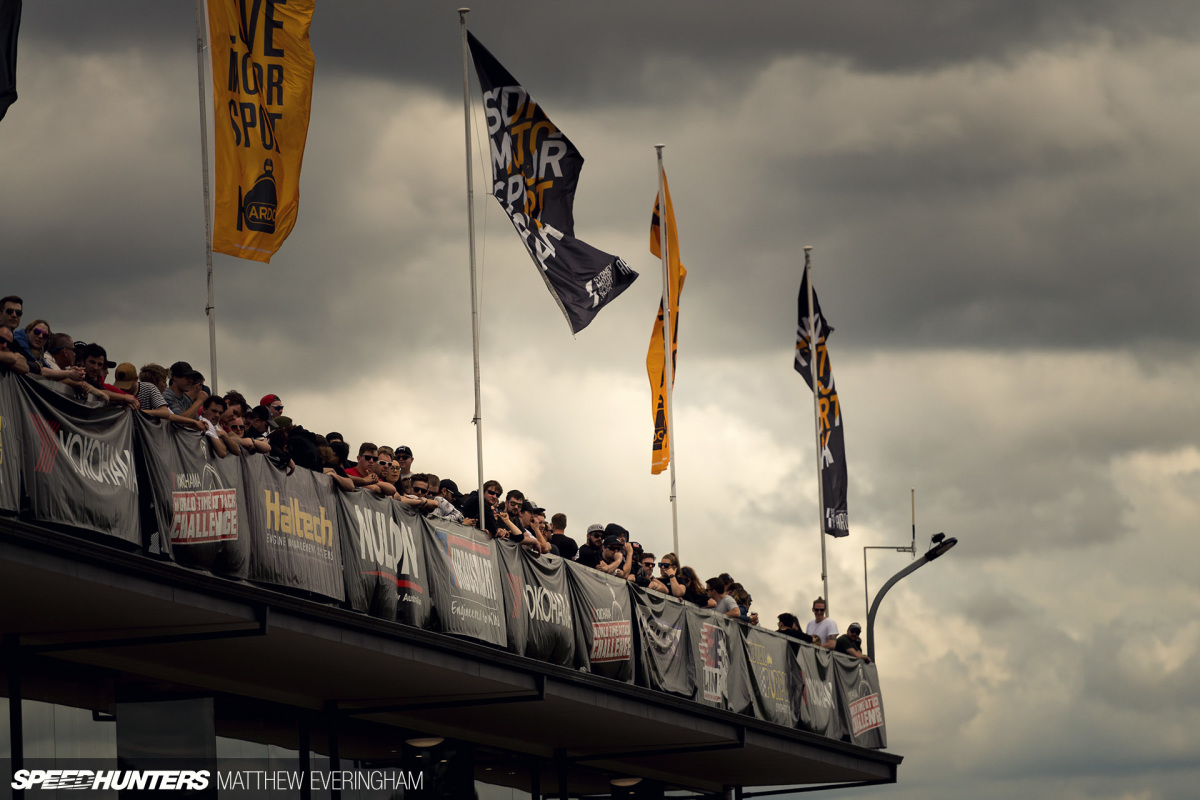 Late afternoon and a bruised and battered Kosta received a hero's welcome as he reemerged on pit lane. Broken ribs and car aside, the near miss had highlighted his true value within the tight-knit time attack community.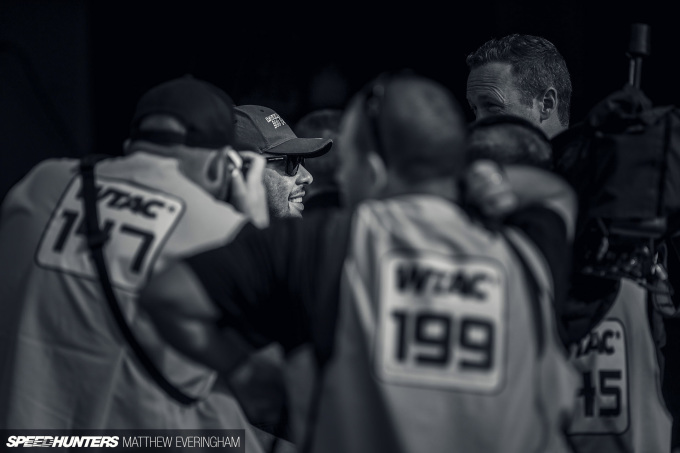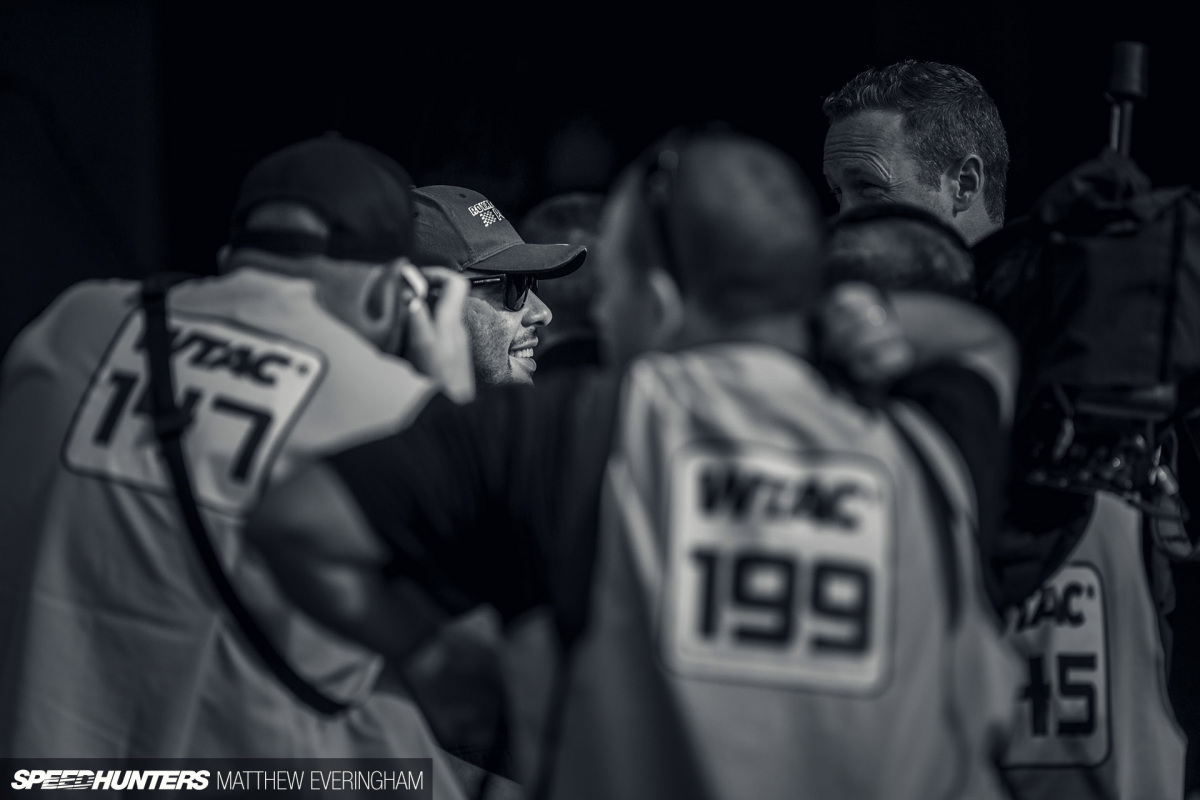 It's that family vibe that keeps so many people coming back year after year, regardless of whether they're photographers, mechanics, drivers, officials, or spectators. And in my mind at least, I think that a healthy community is why we've seen the exponential growth in both the sport itself and the development of its racers. Marching on the front line of such an event brings out a similar level of satisfaction and camaraderie.
So there you have it, a micro view into a very different World Time Attack Challenge. It might not be glamourous, but I wouldn't have it any other way. Given the choice between insect repellant with a front row seat or an air-conditioned suite with a live stream, I'd pick the flying ants every single time. What would you choose?
Matthew Everingham
Instagram: matthew_everingham
matt@mattheweveringham.com
WTAC 2018 In Pictures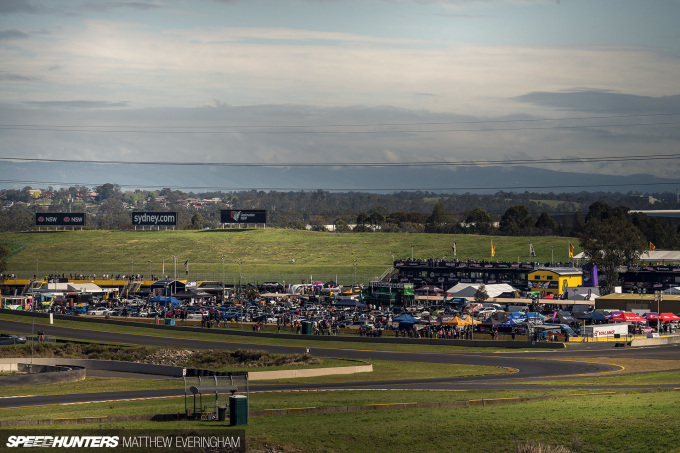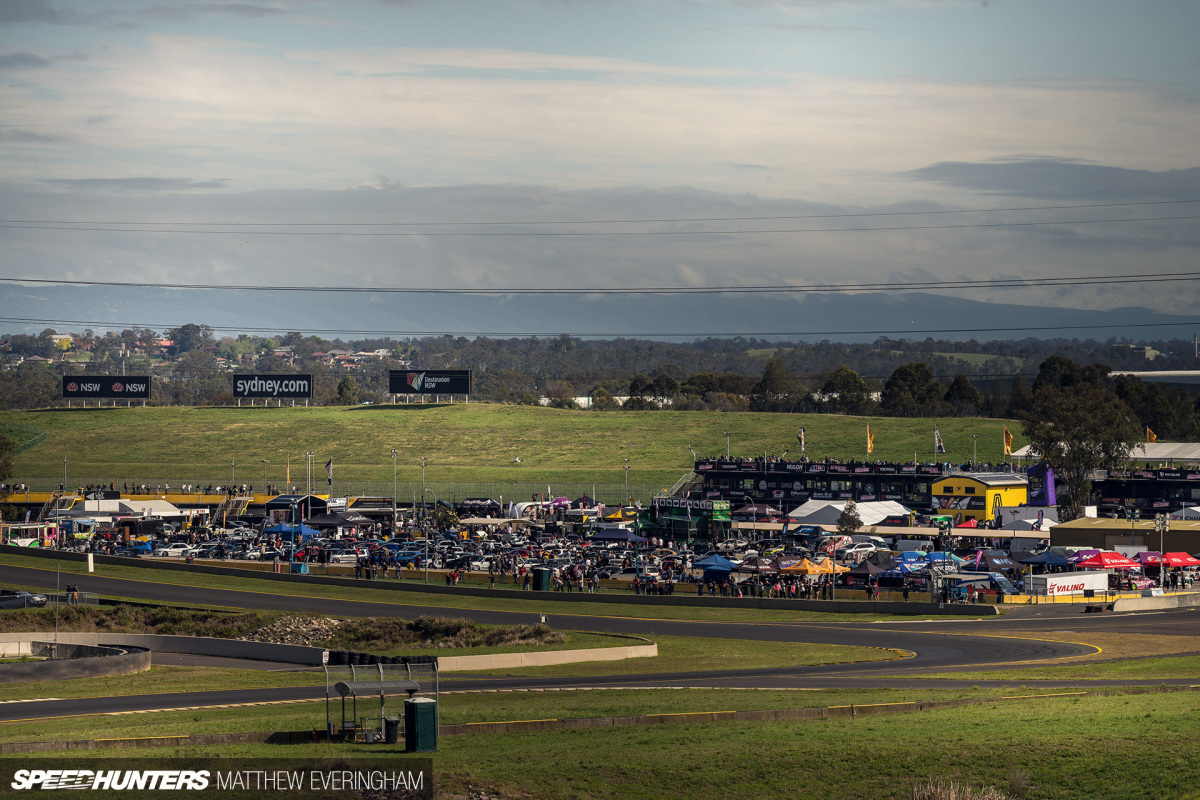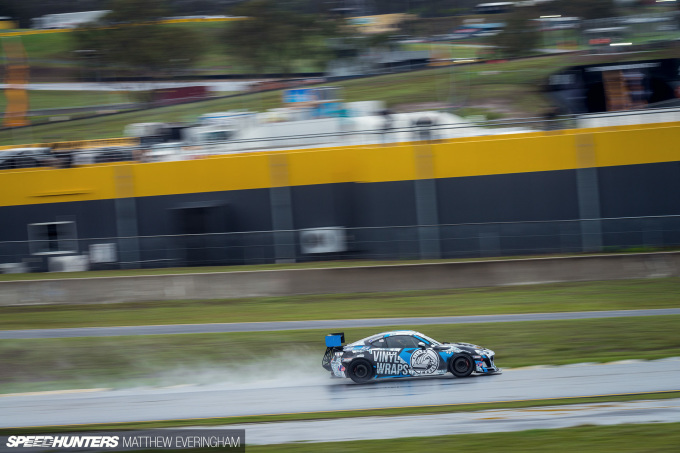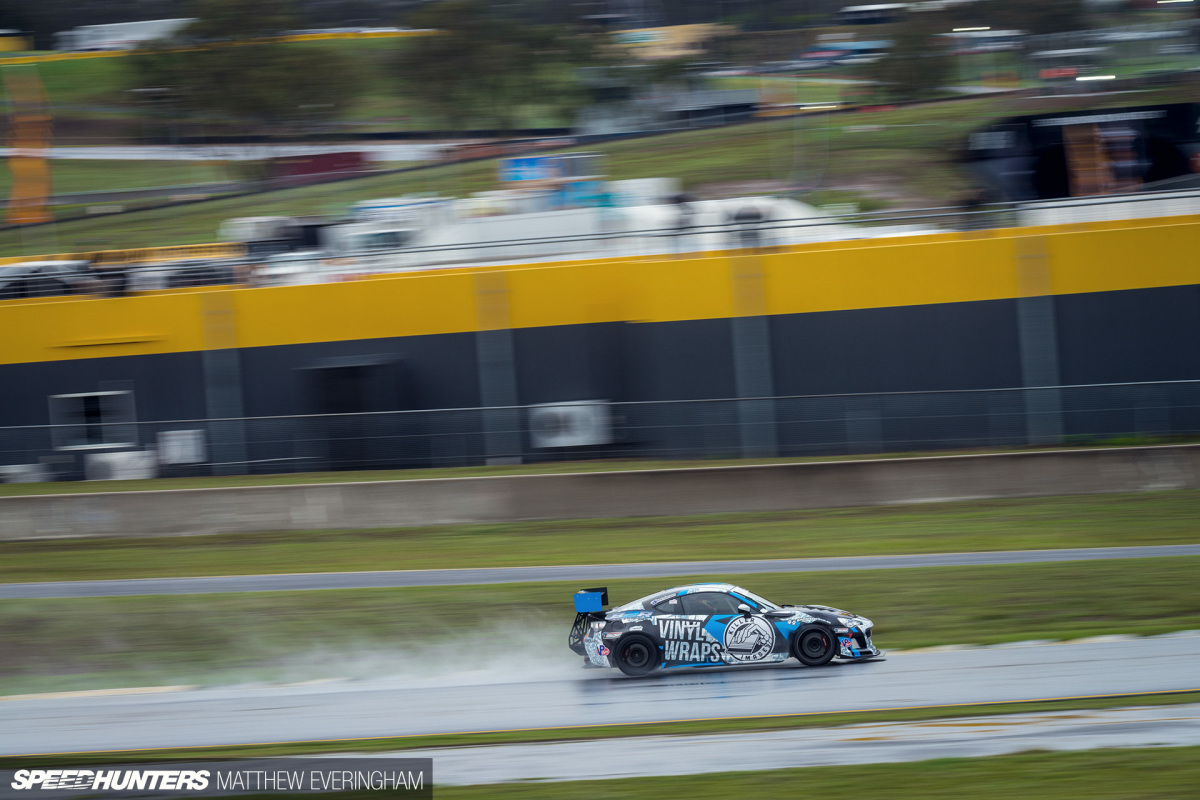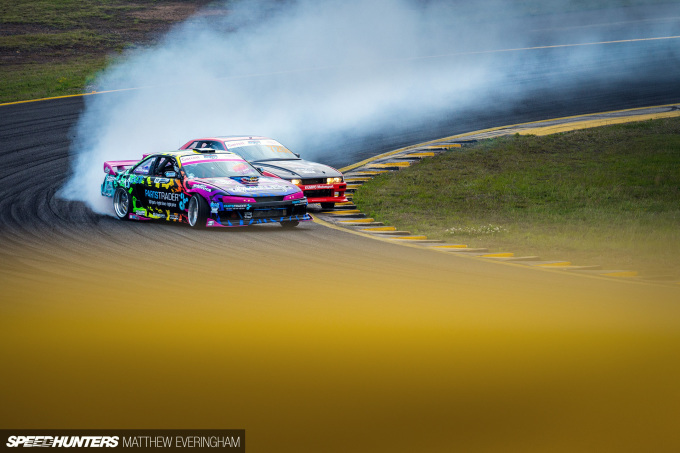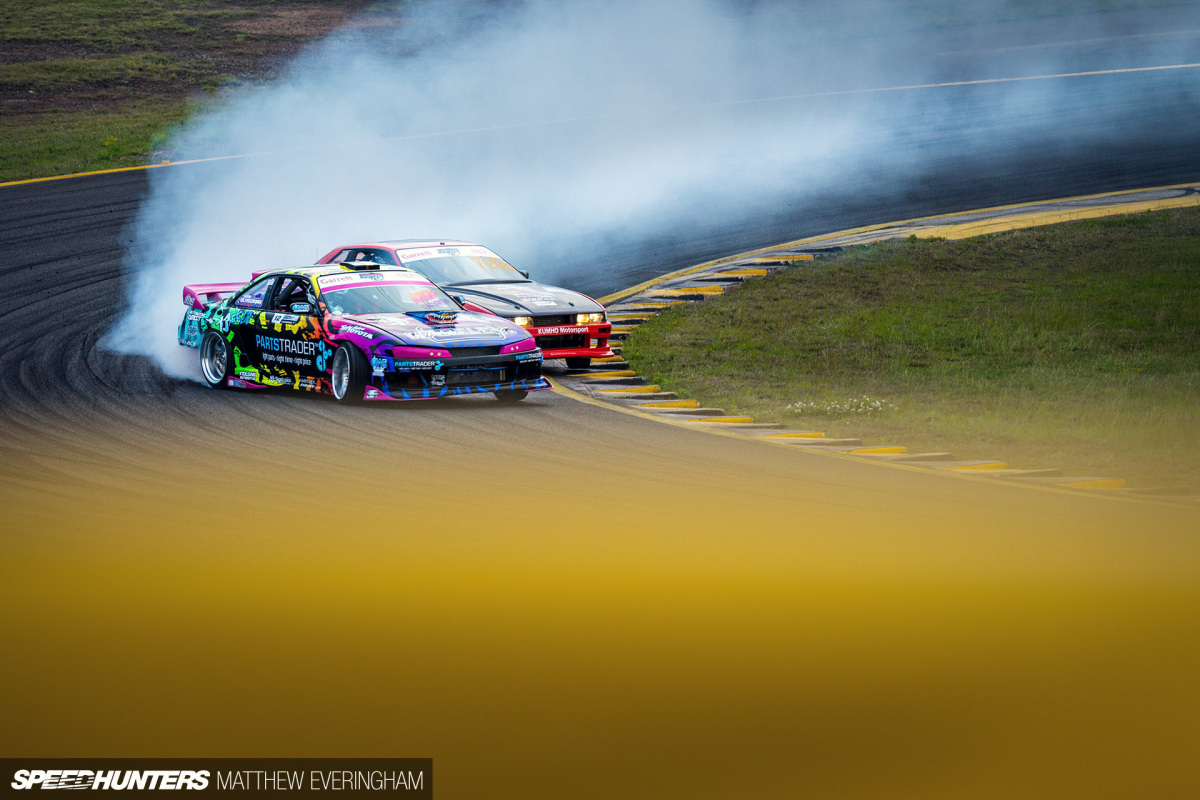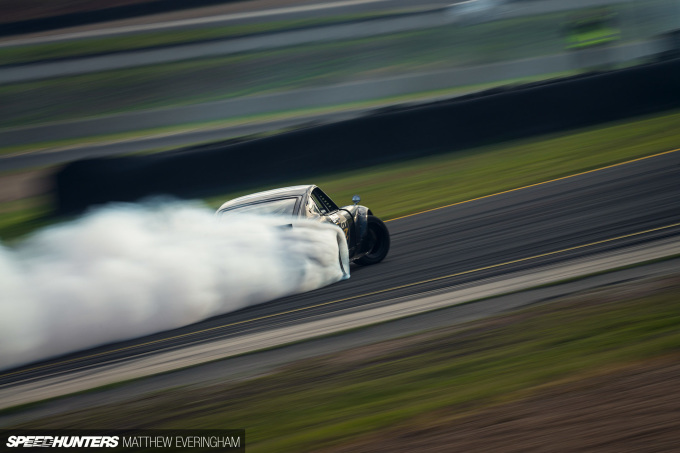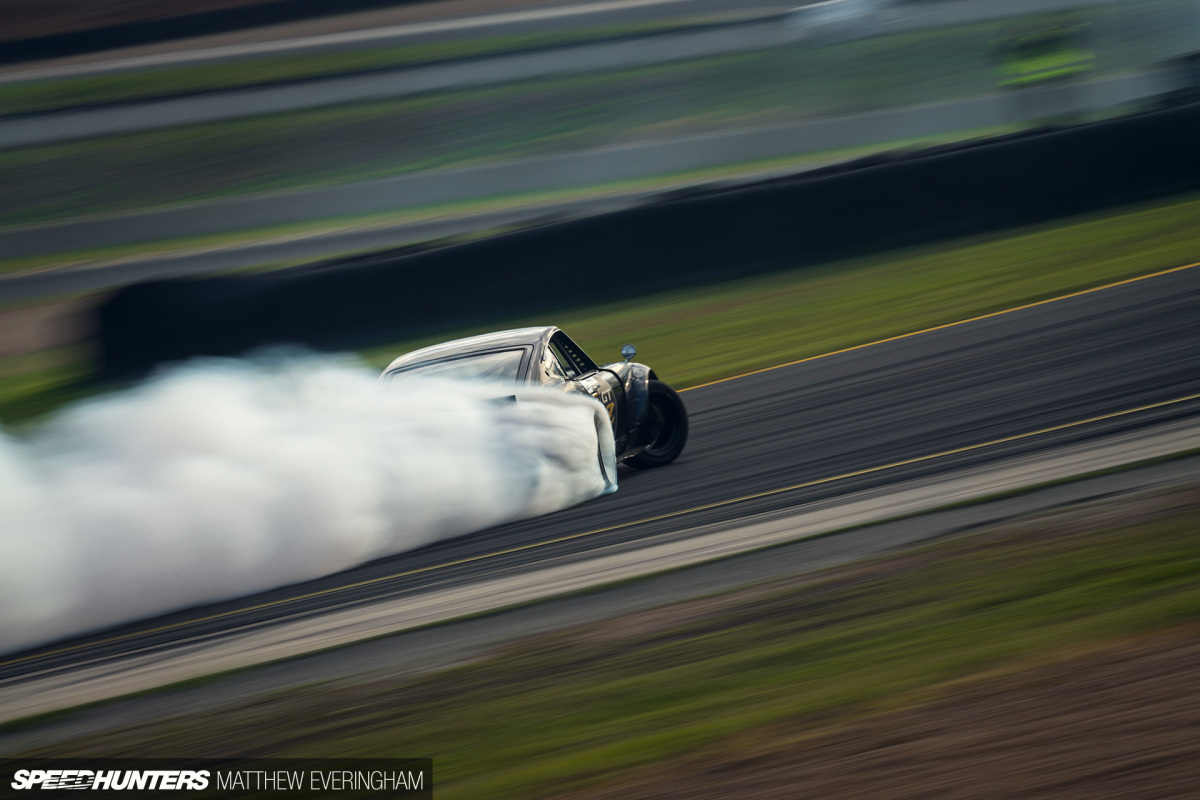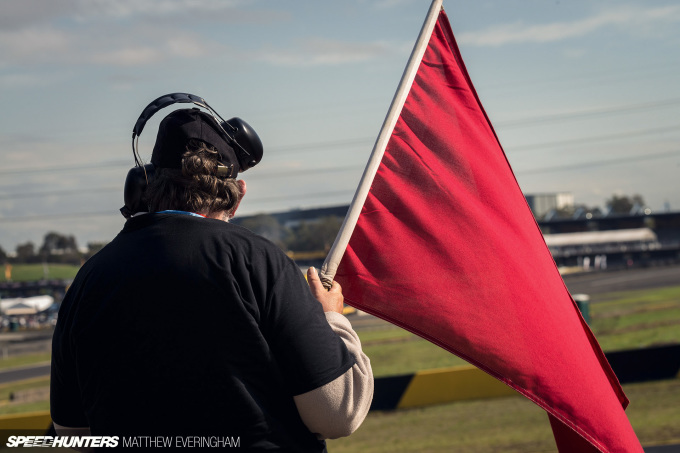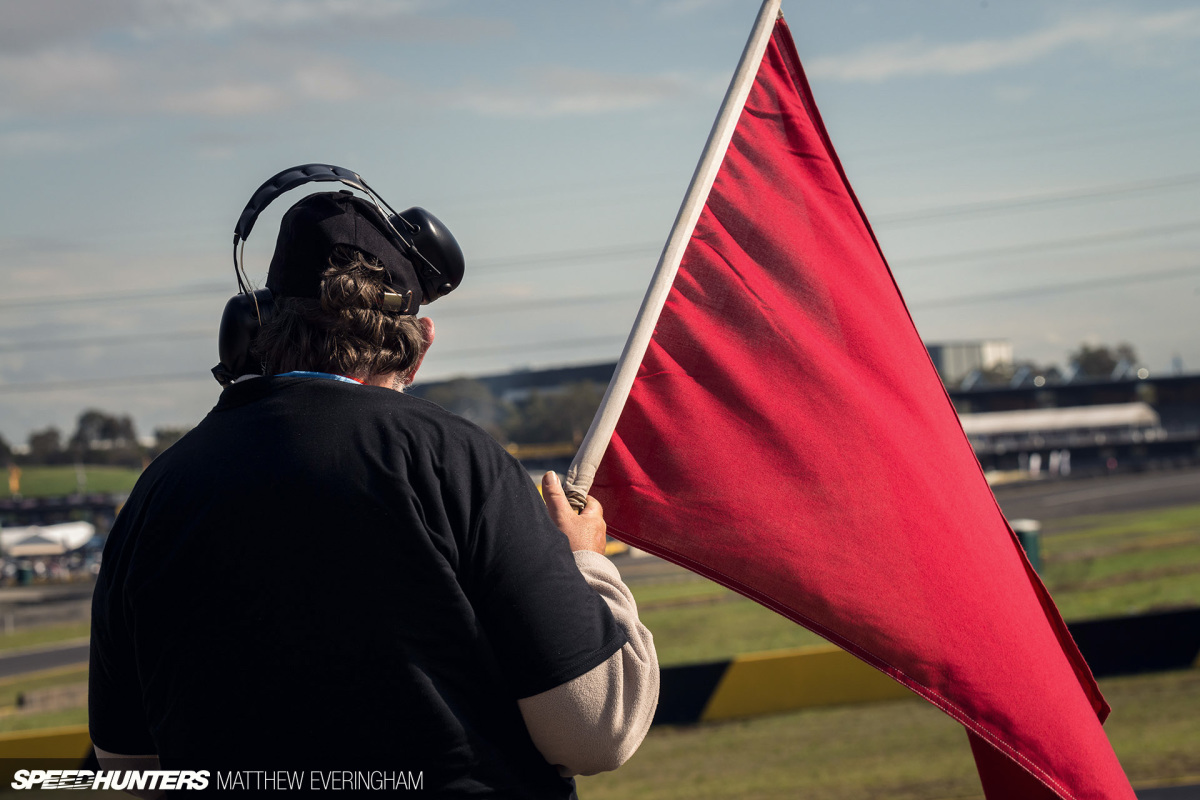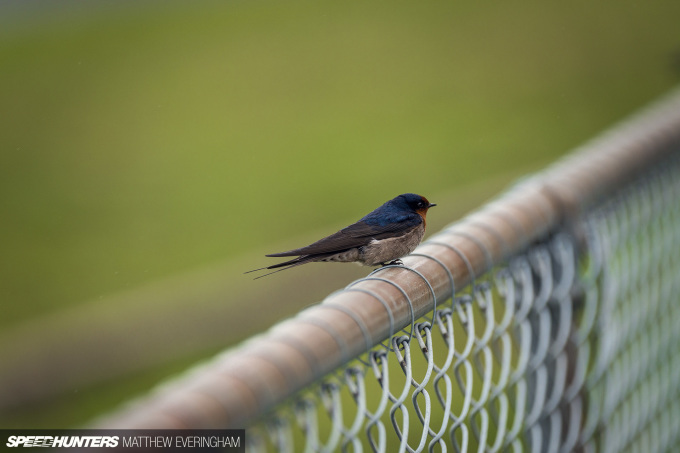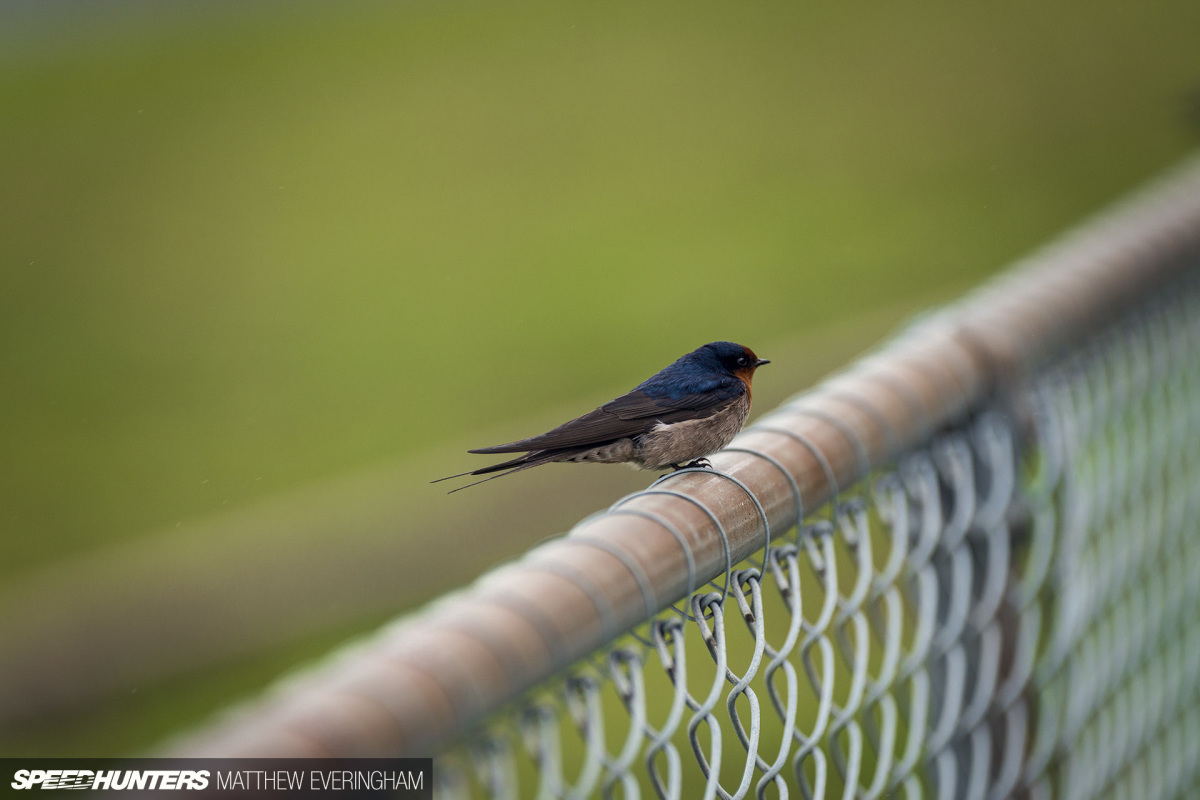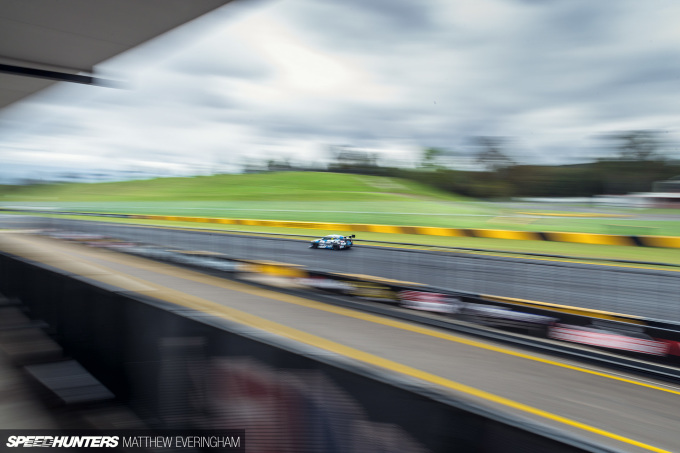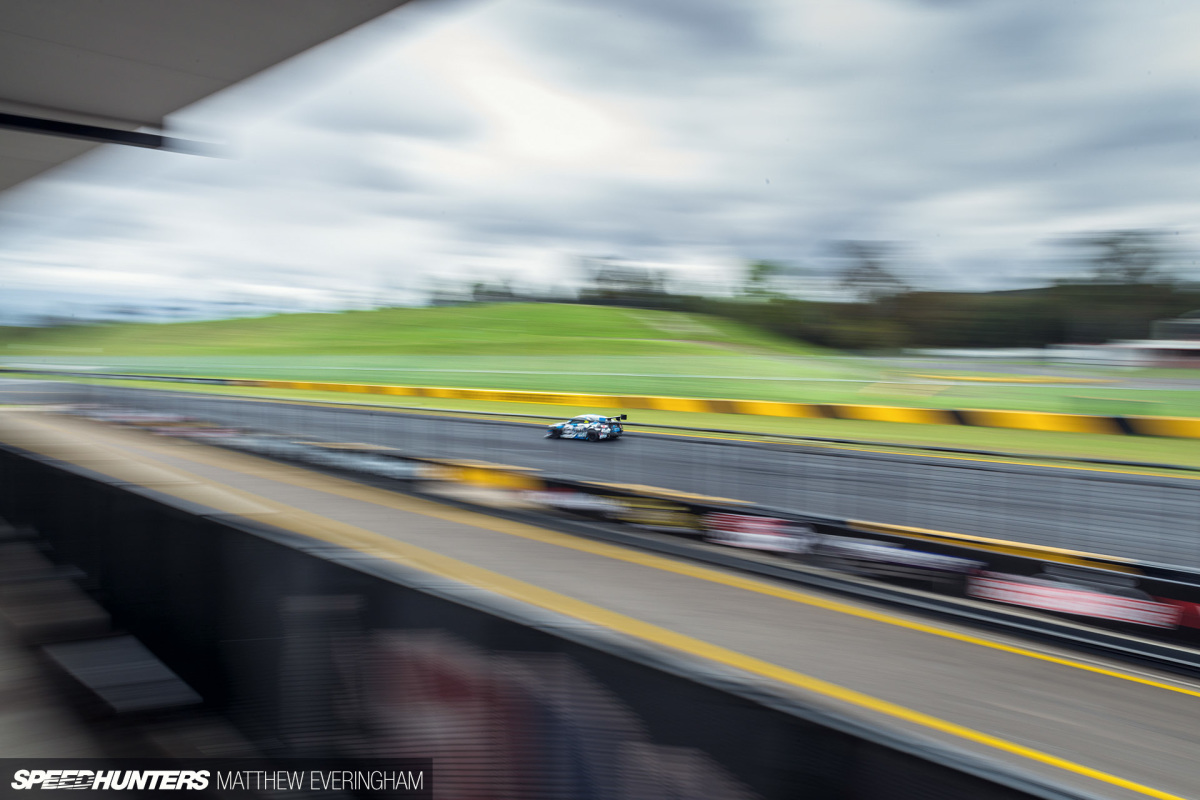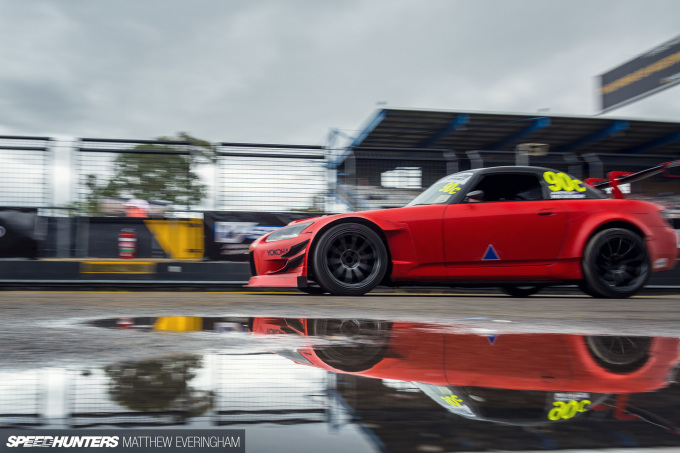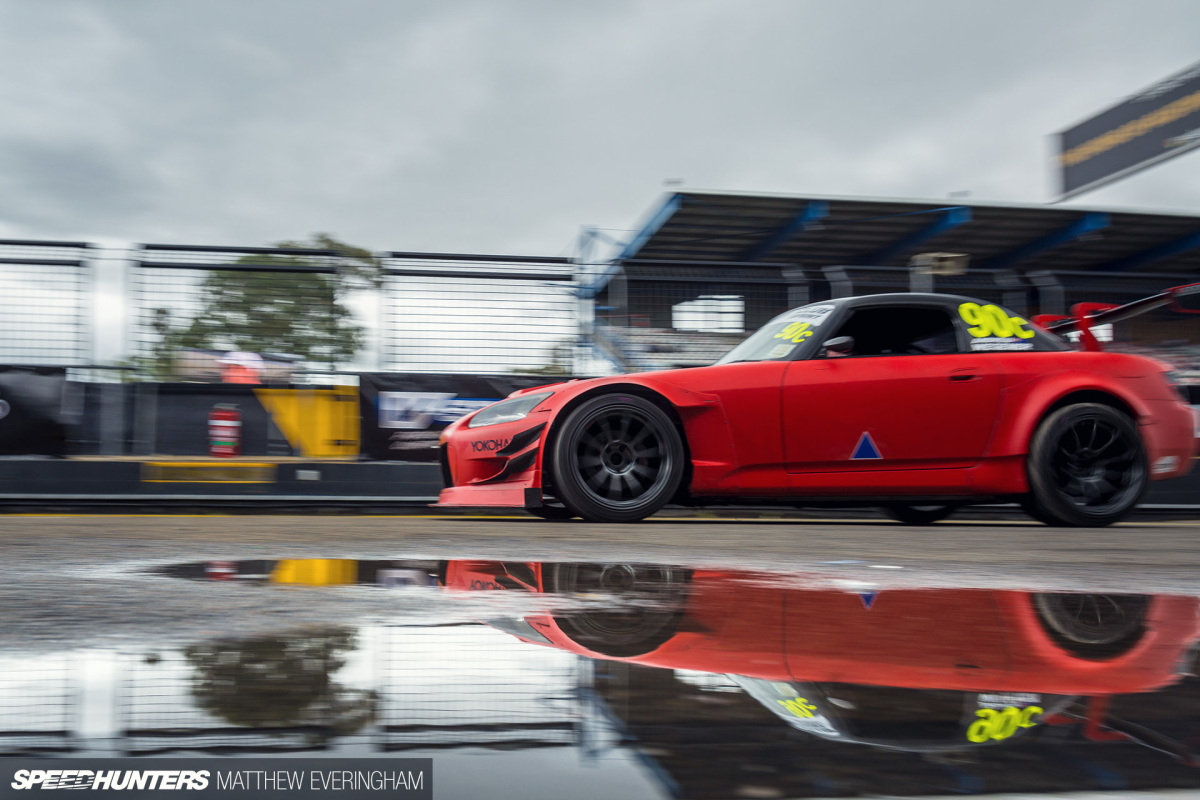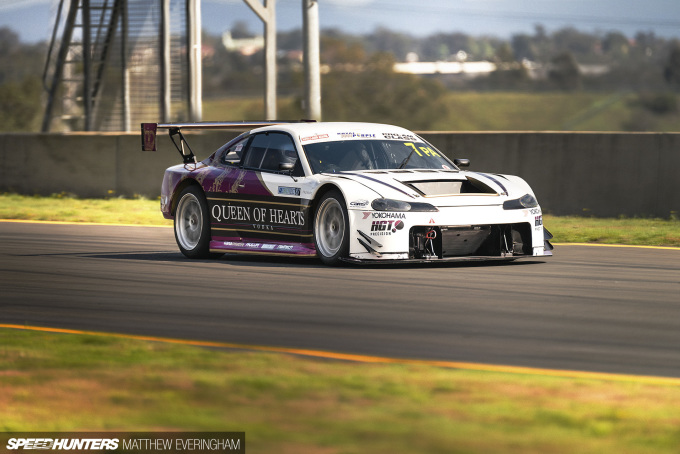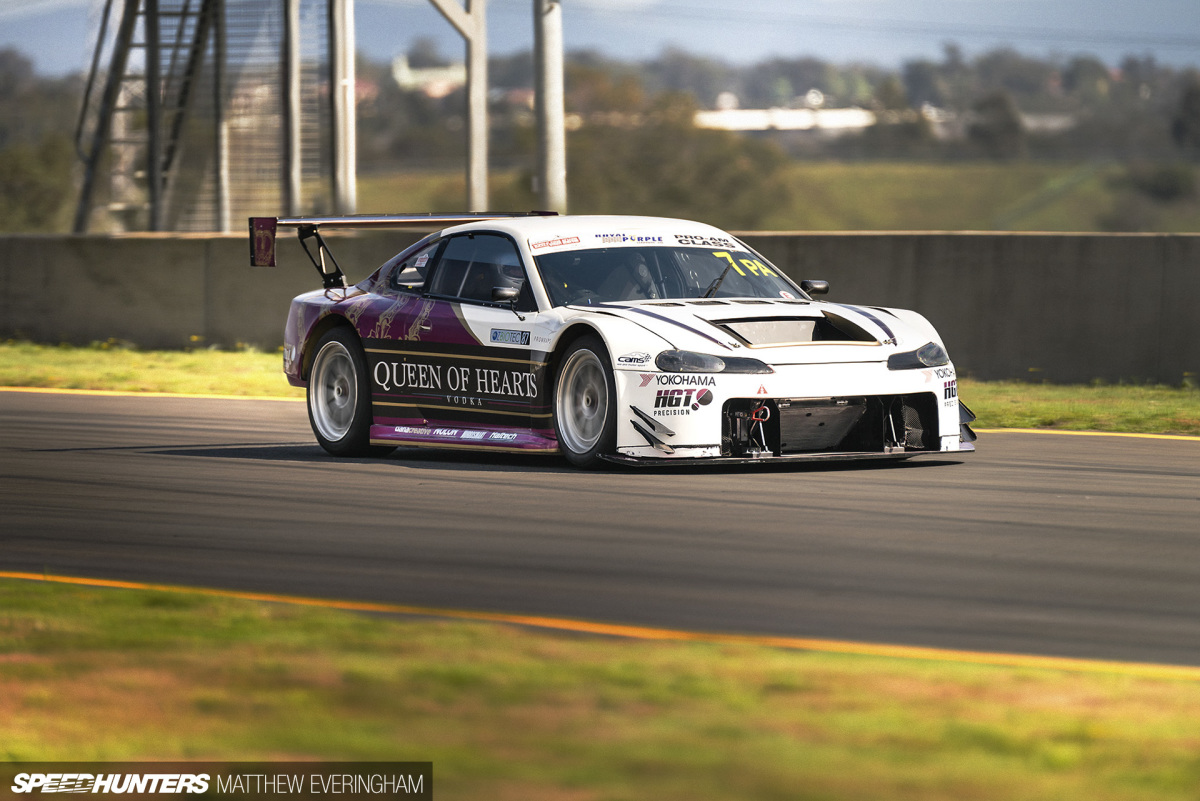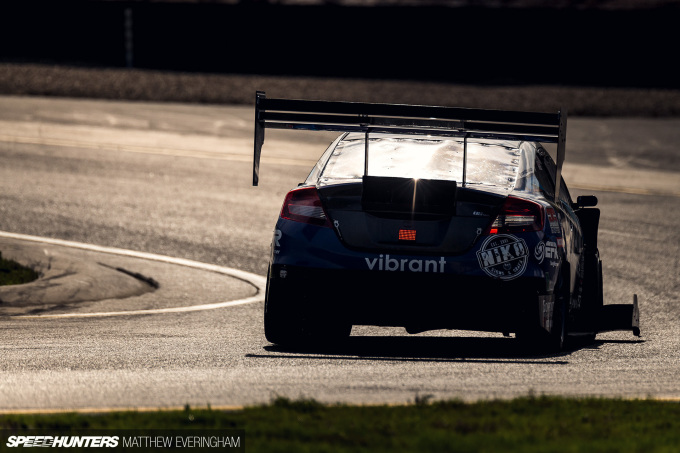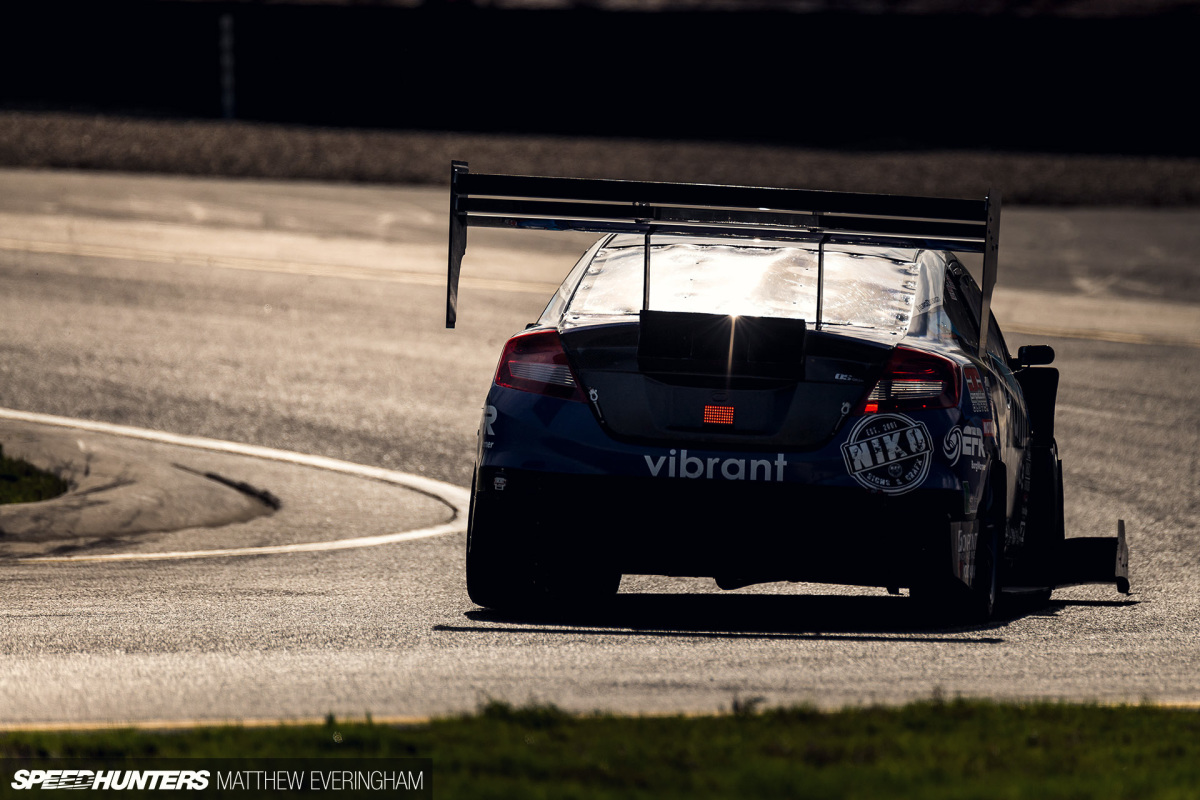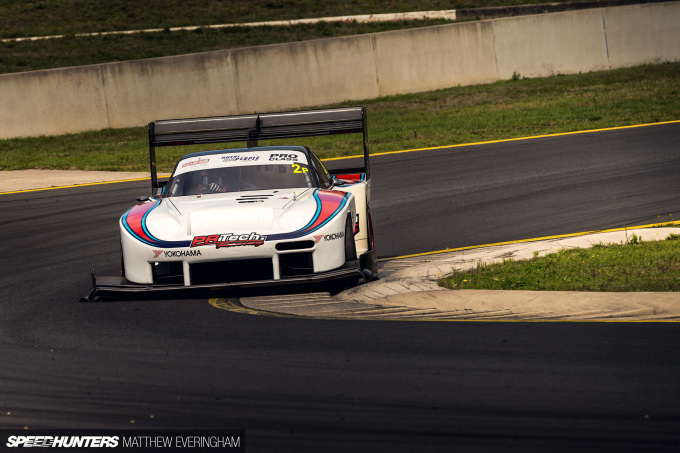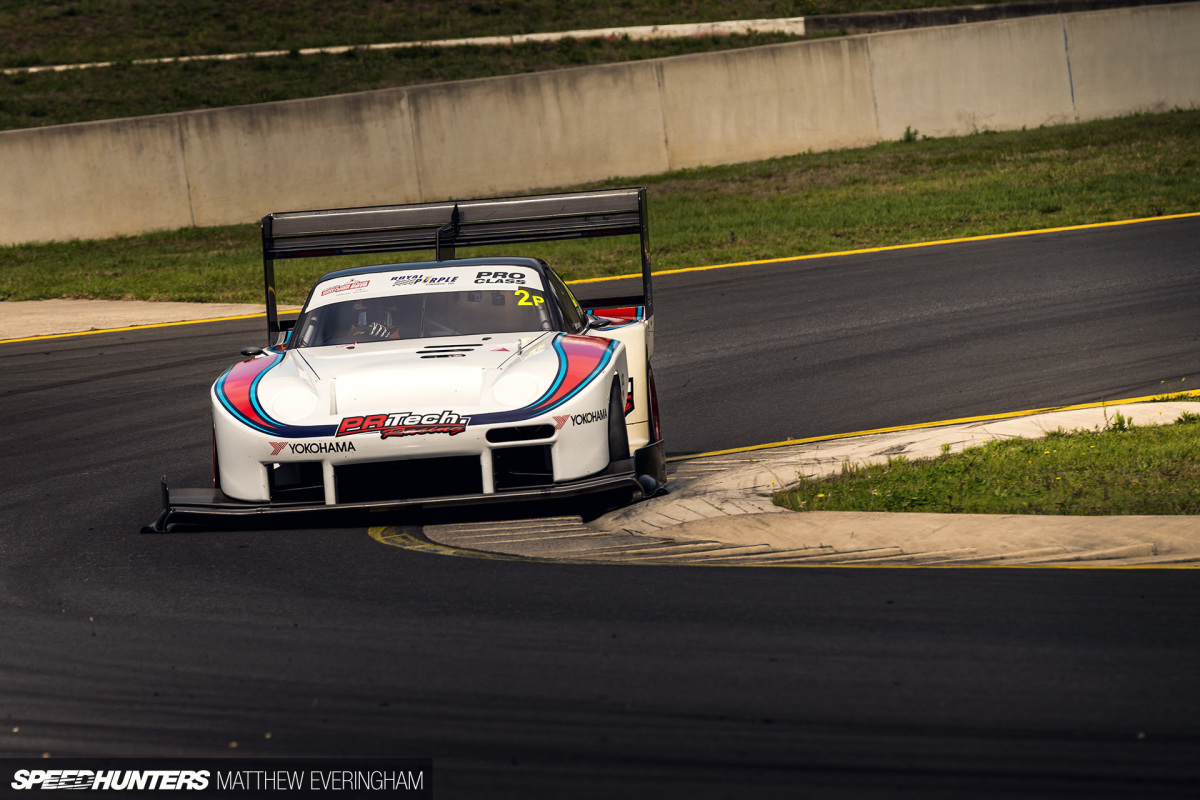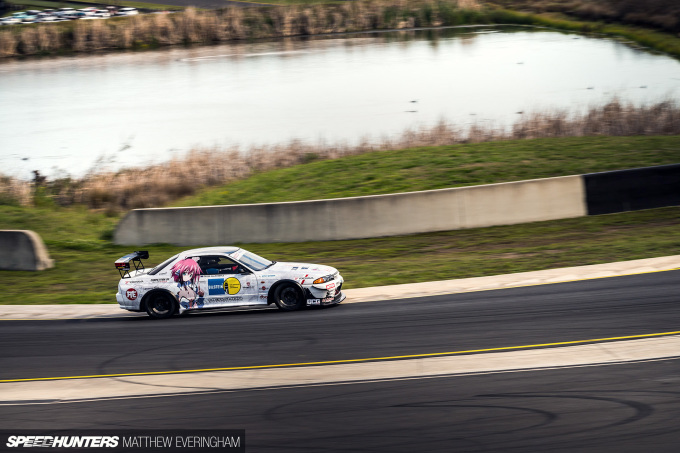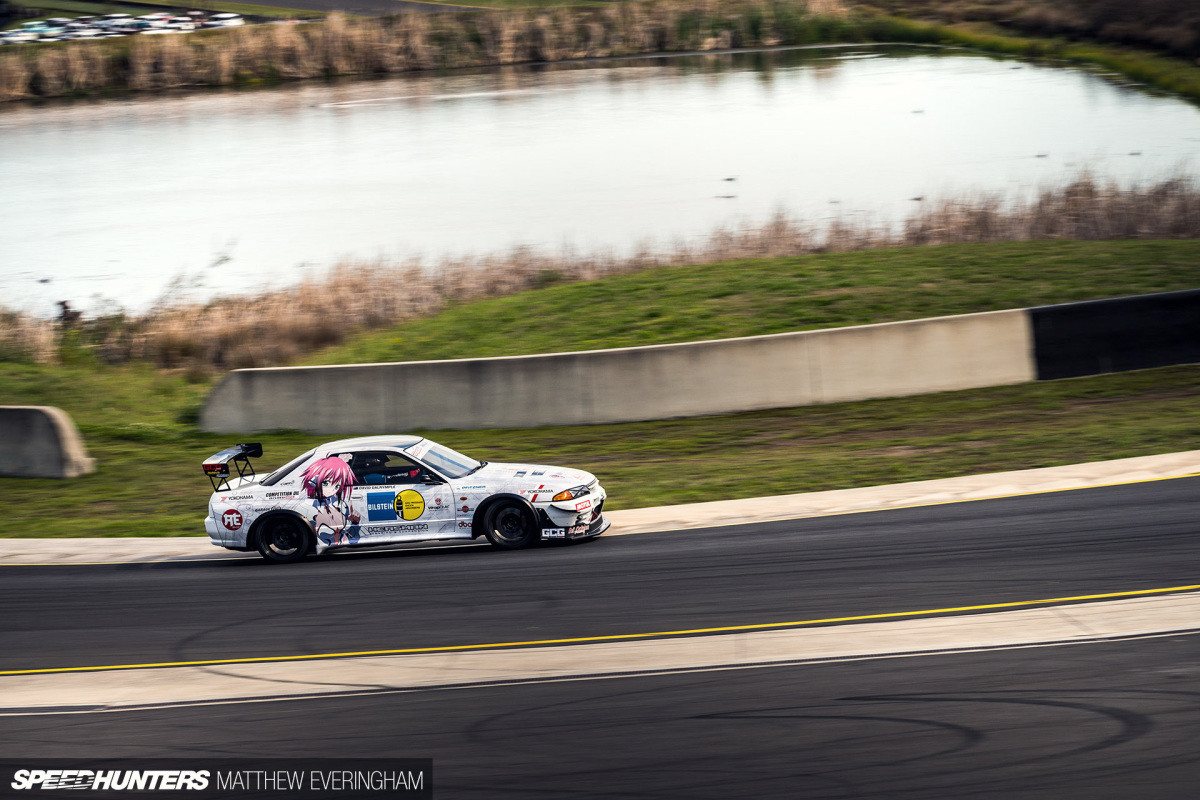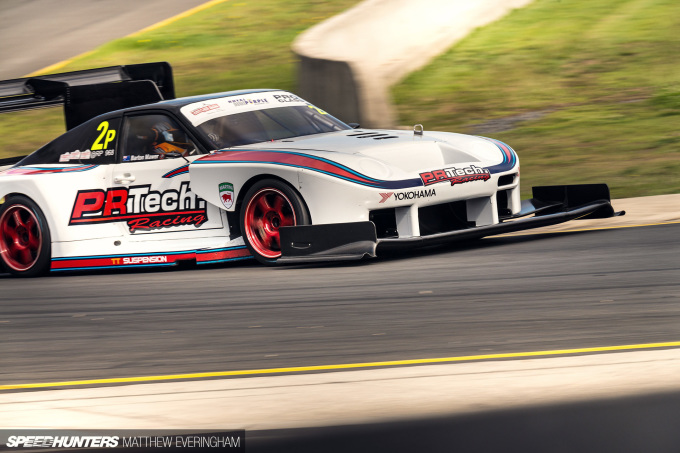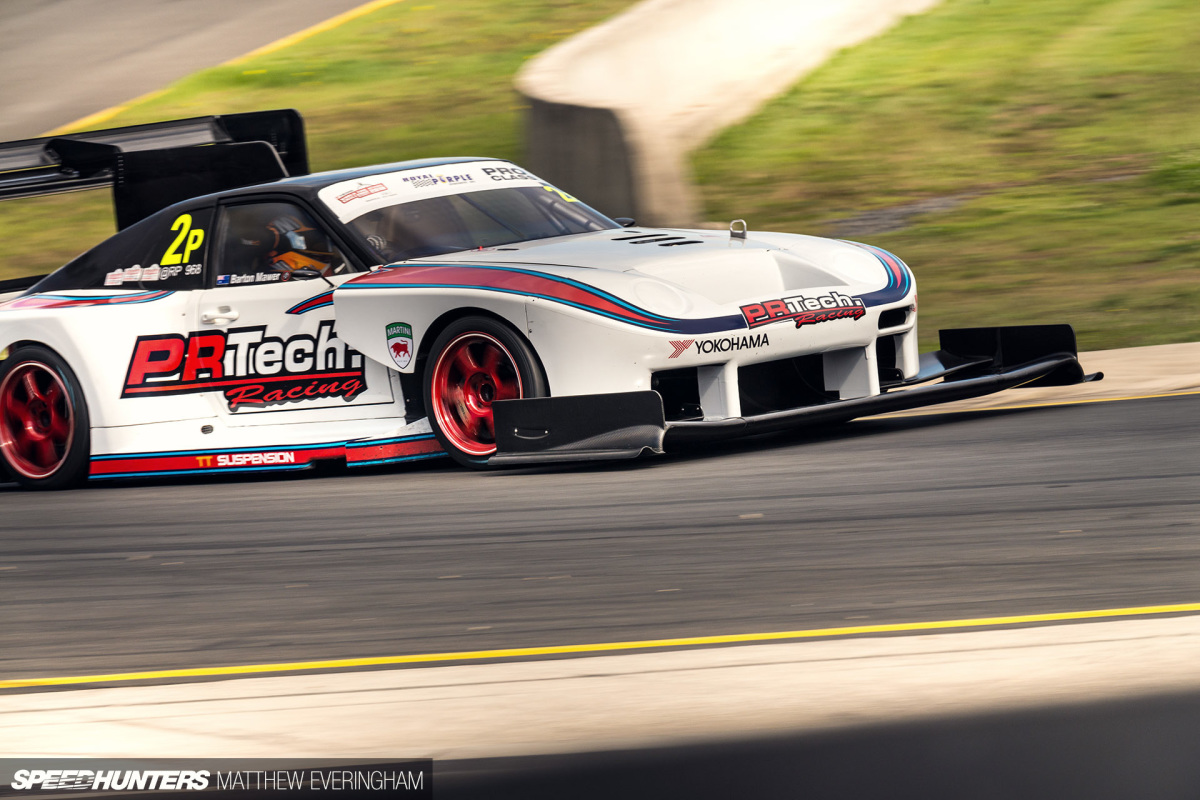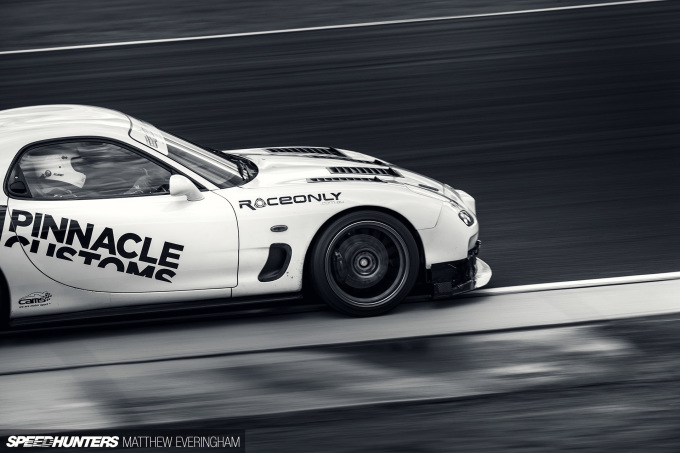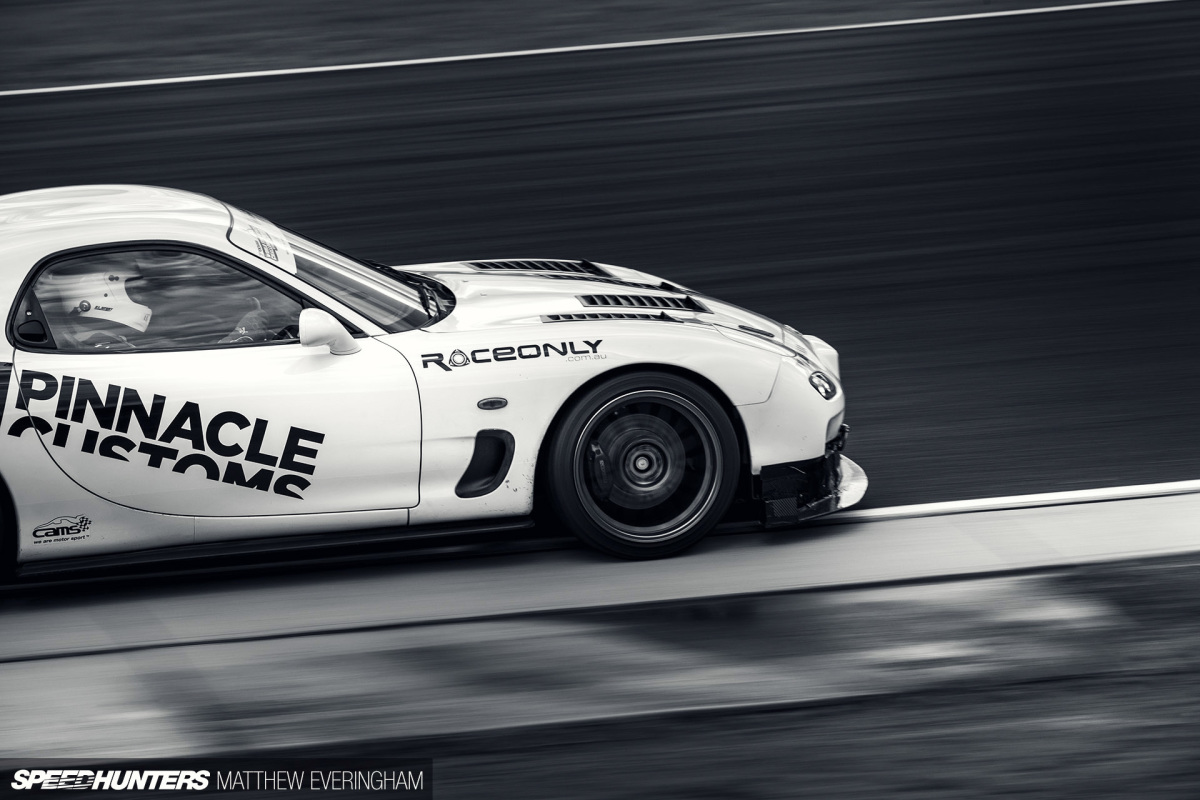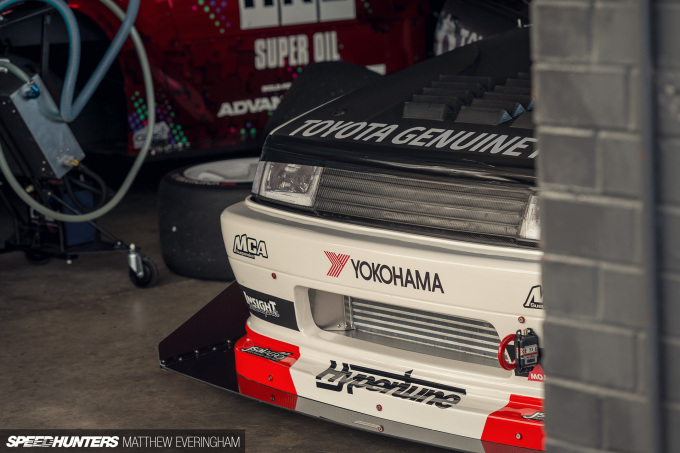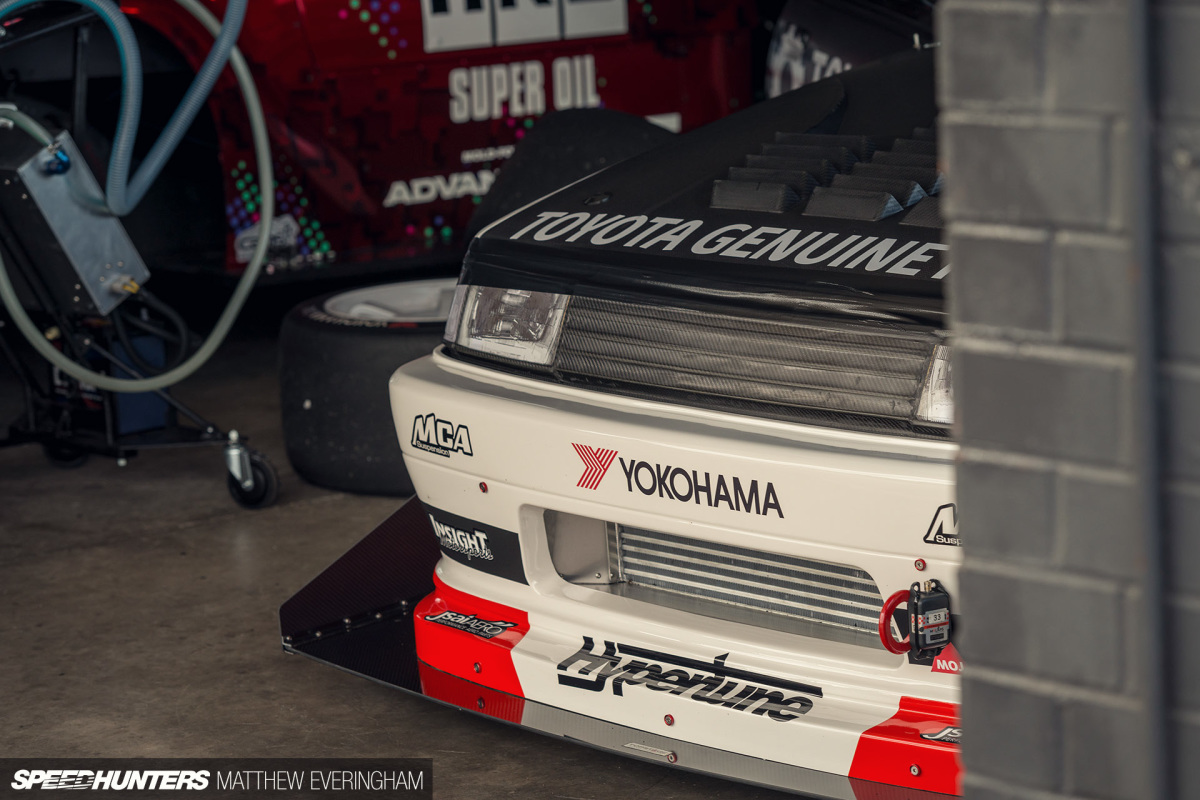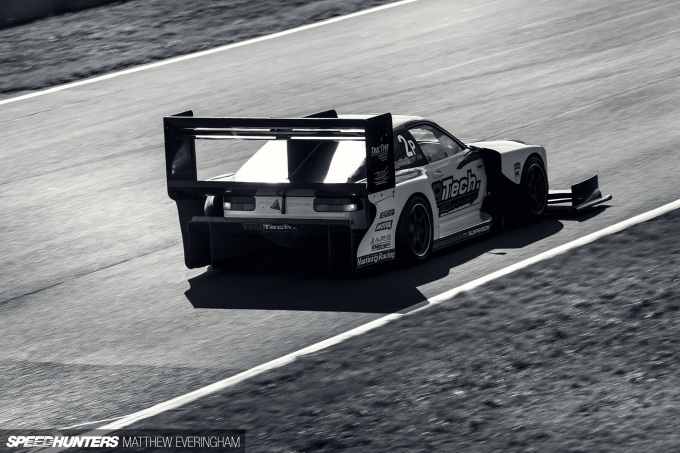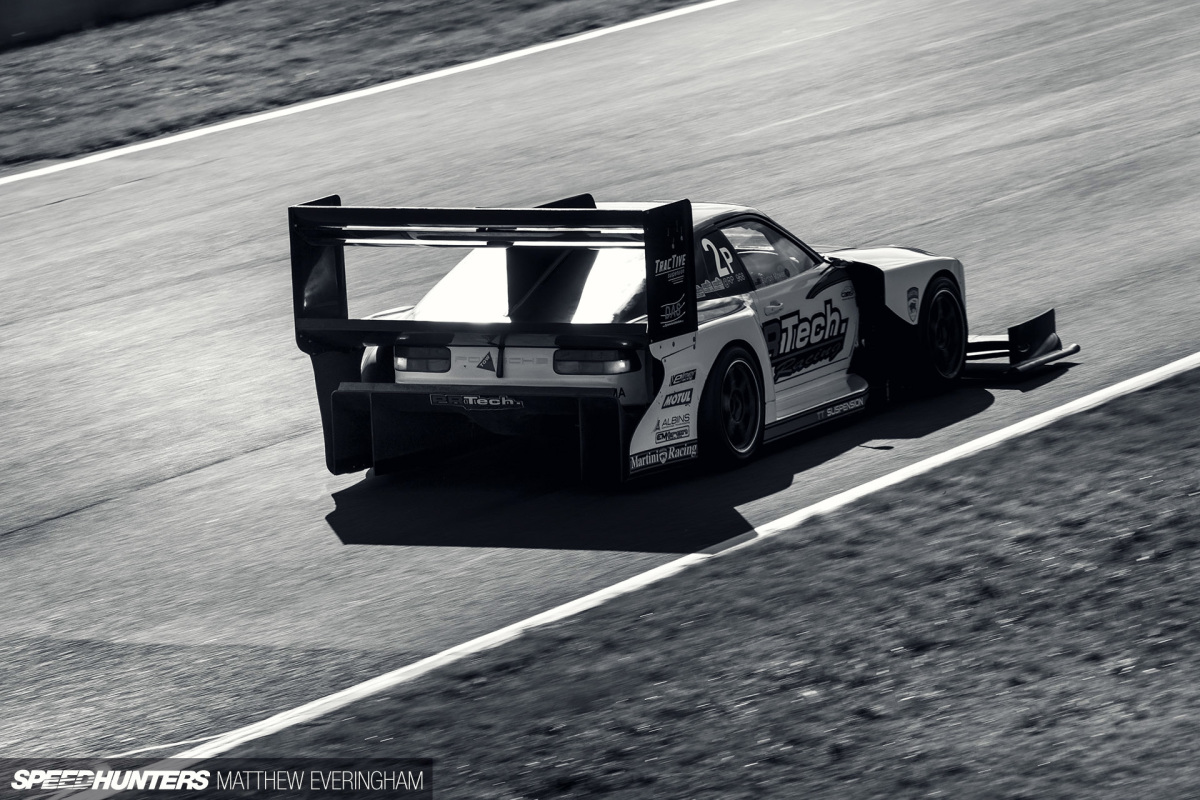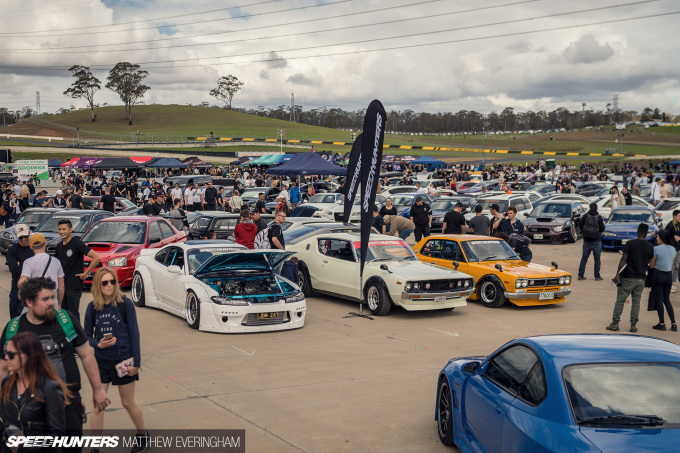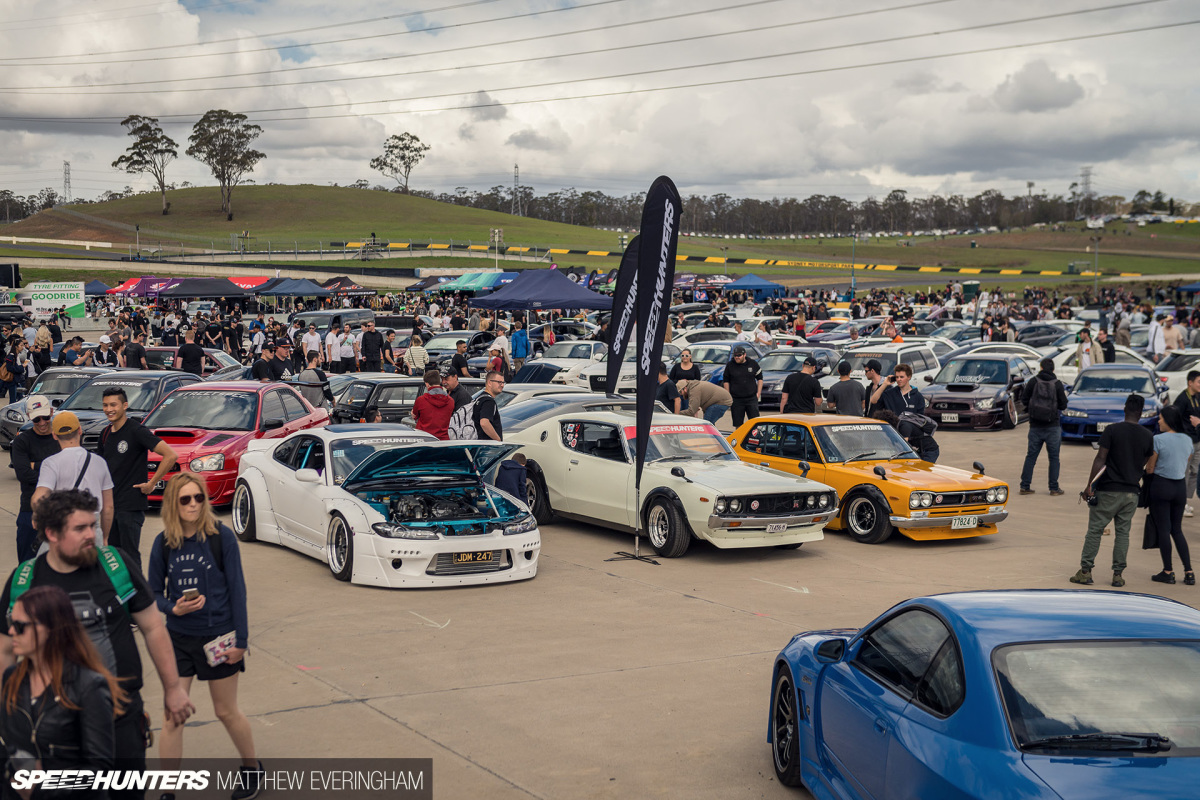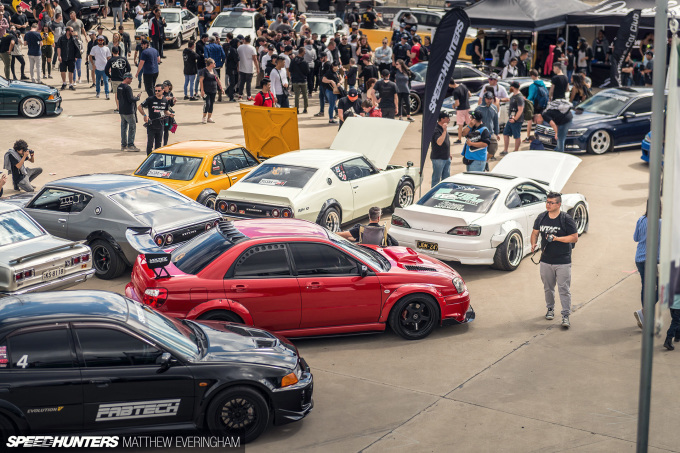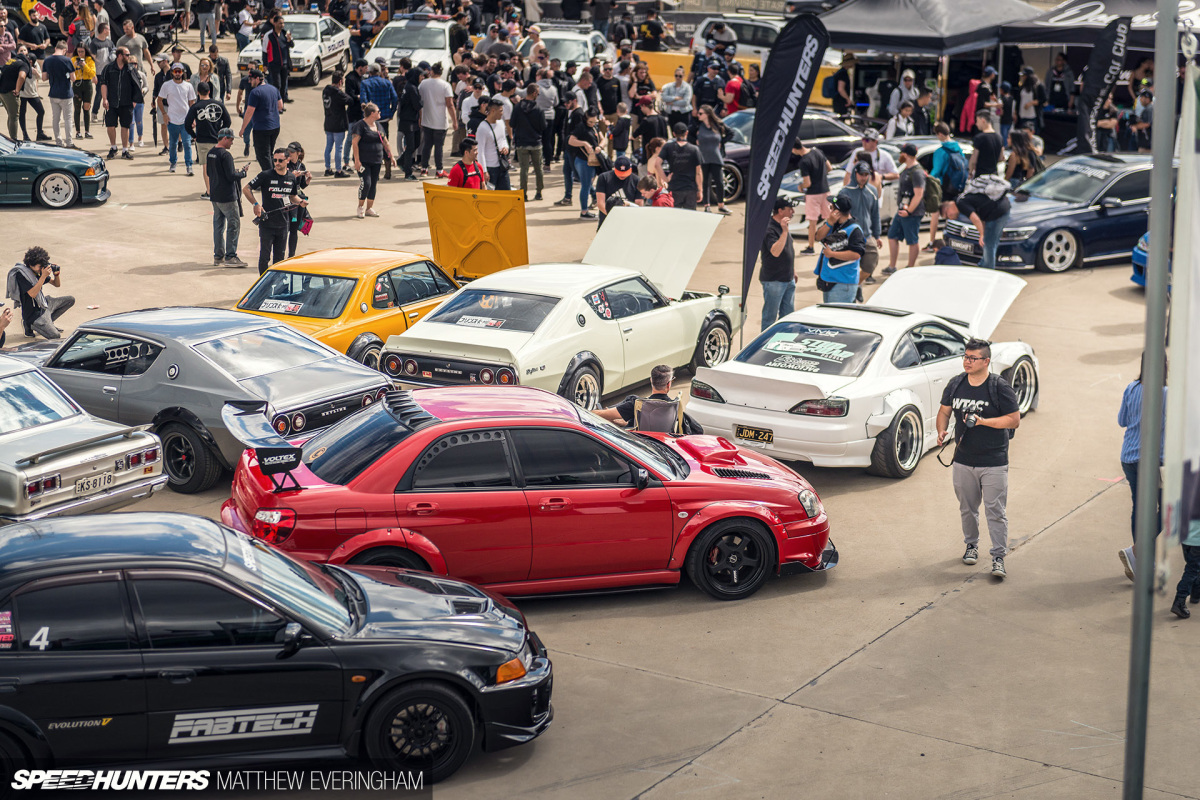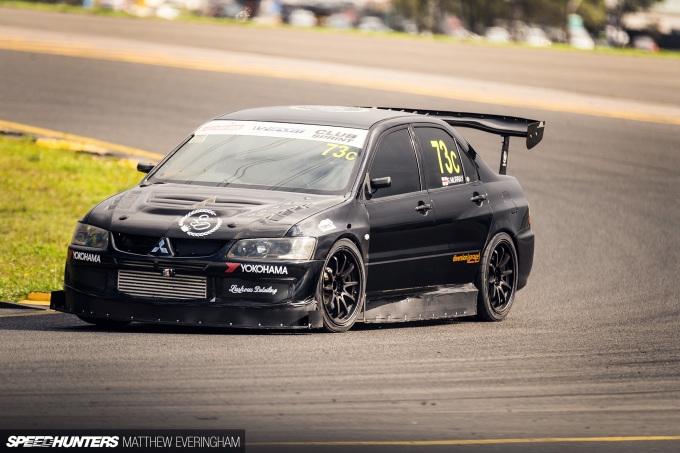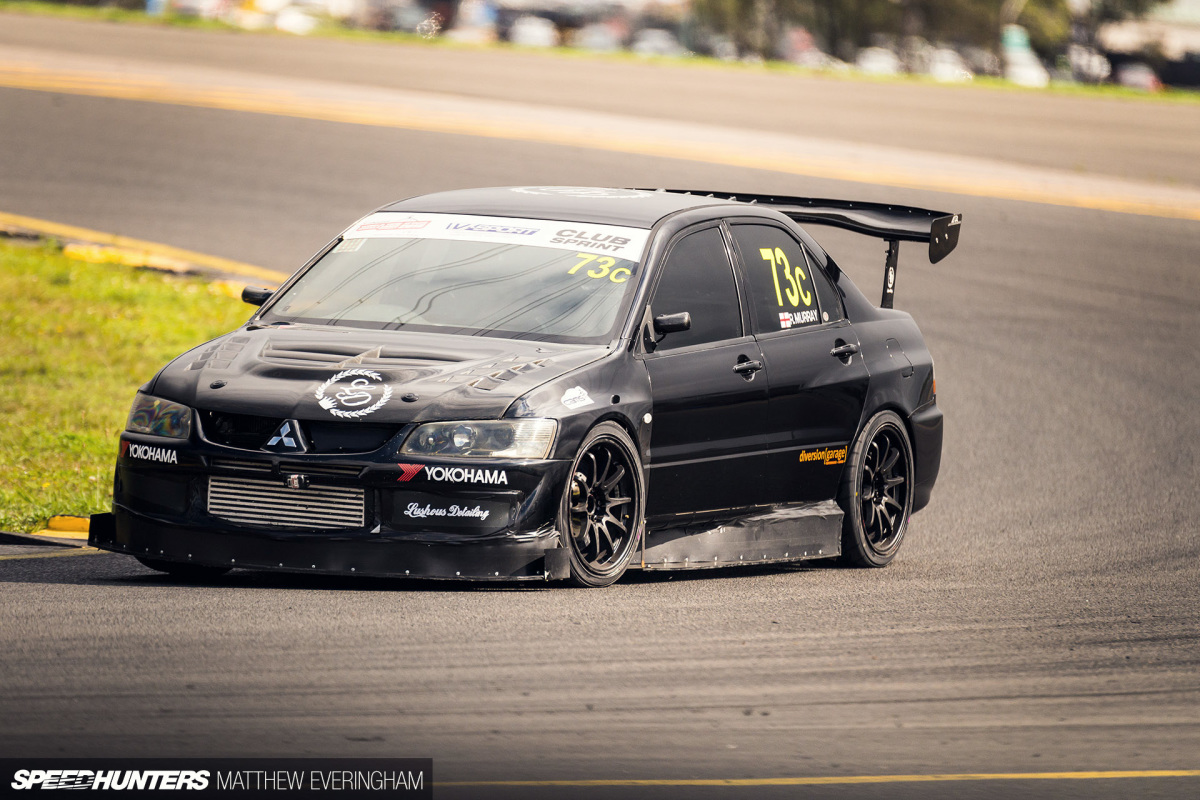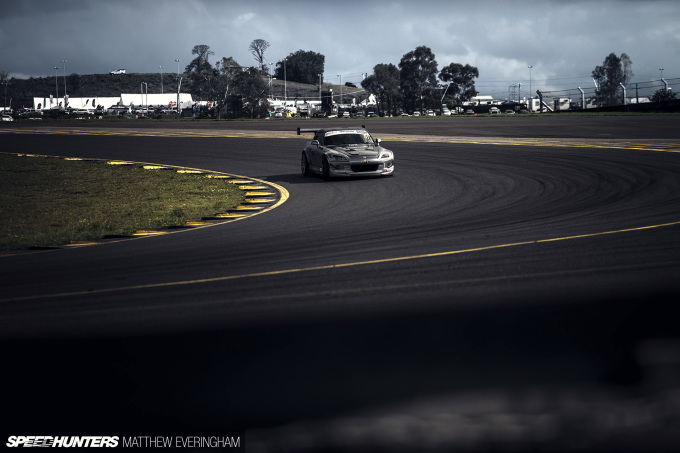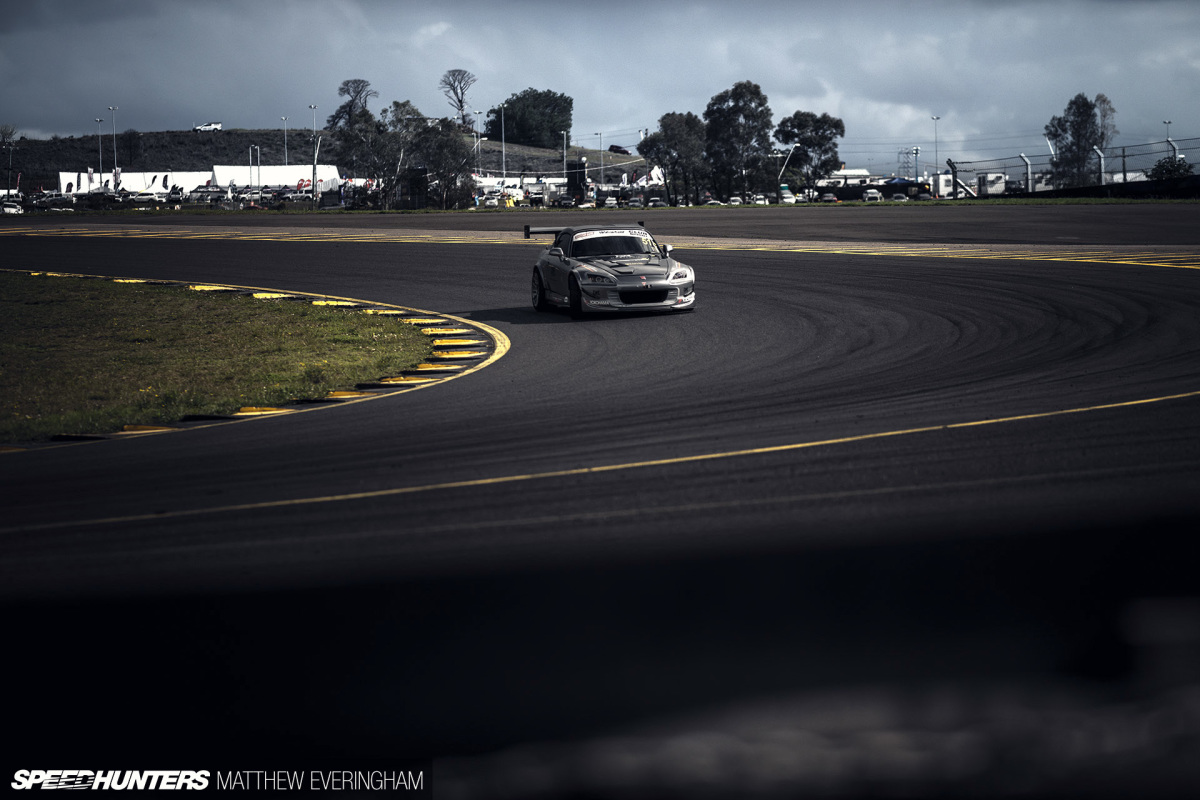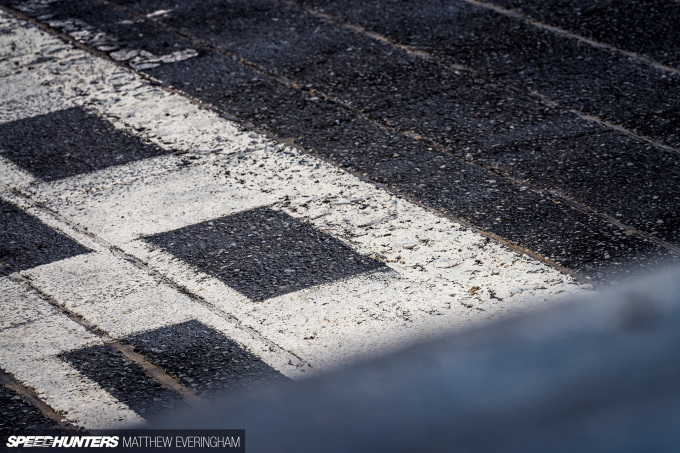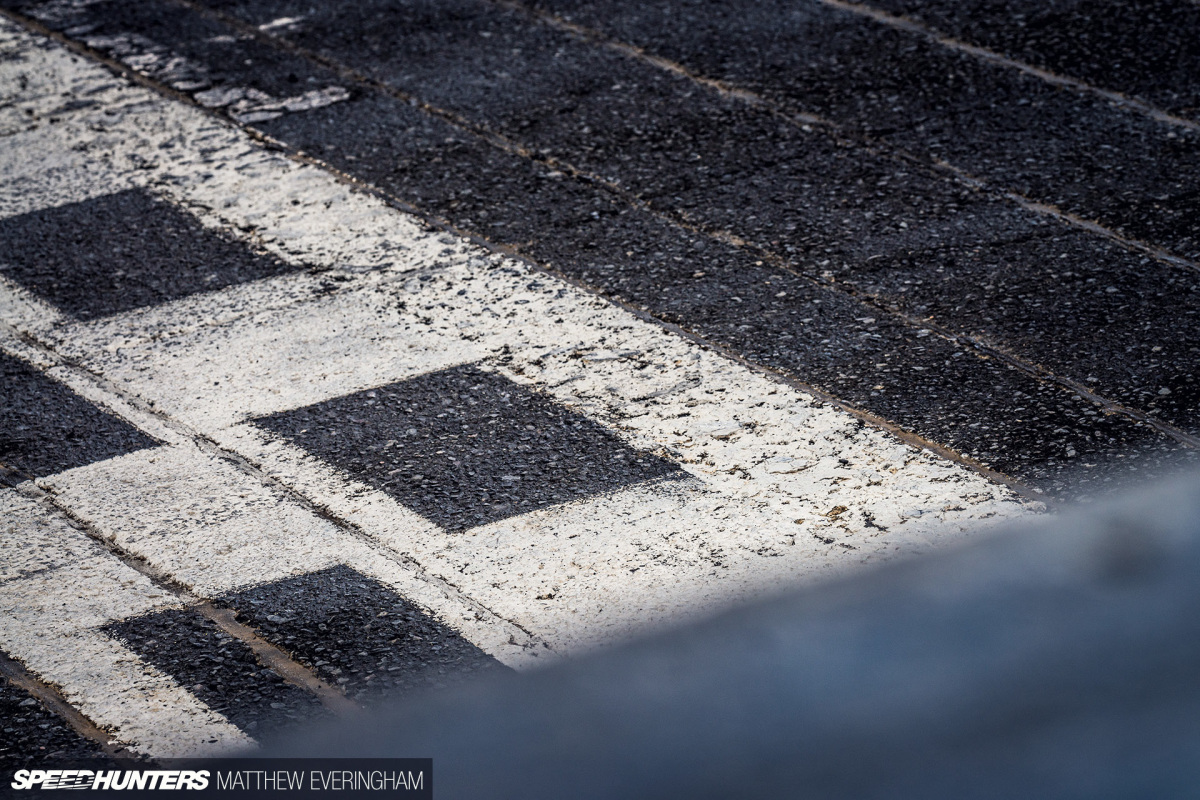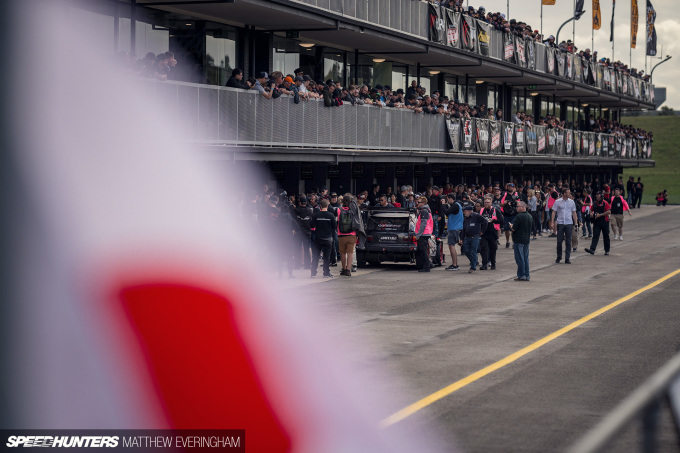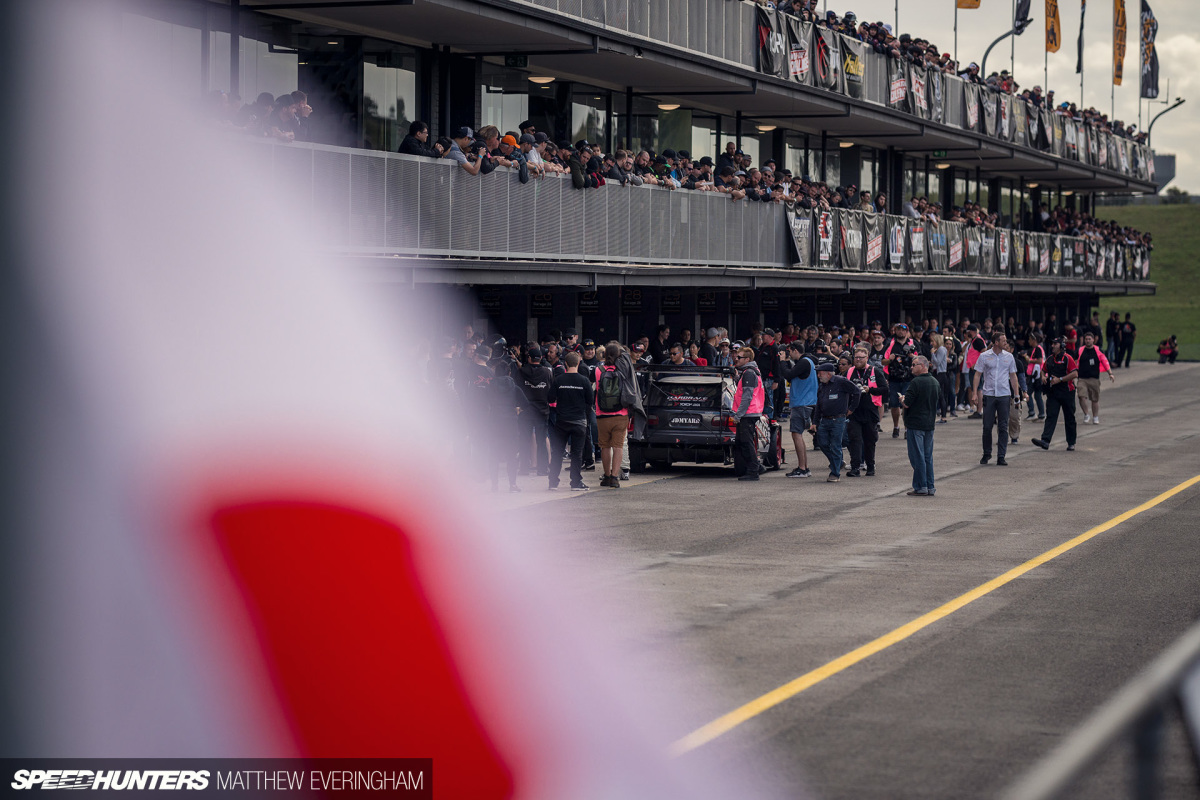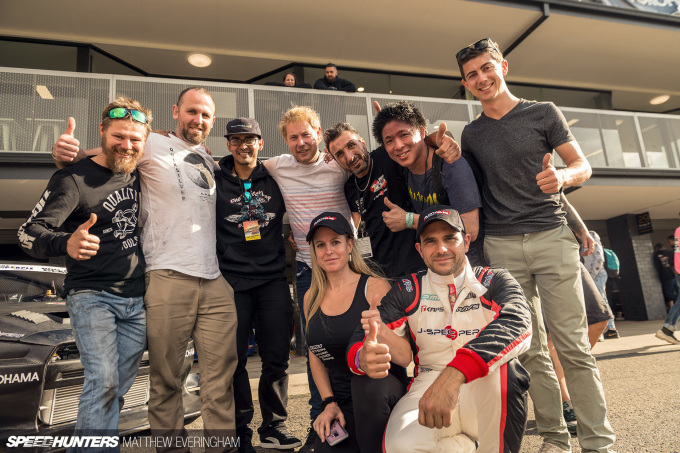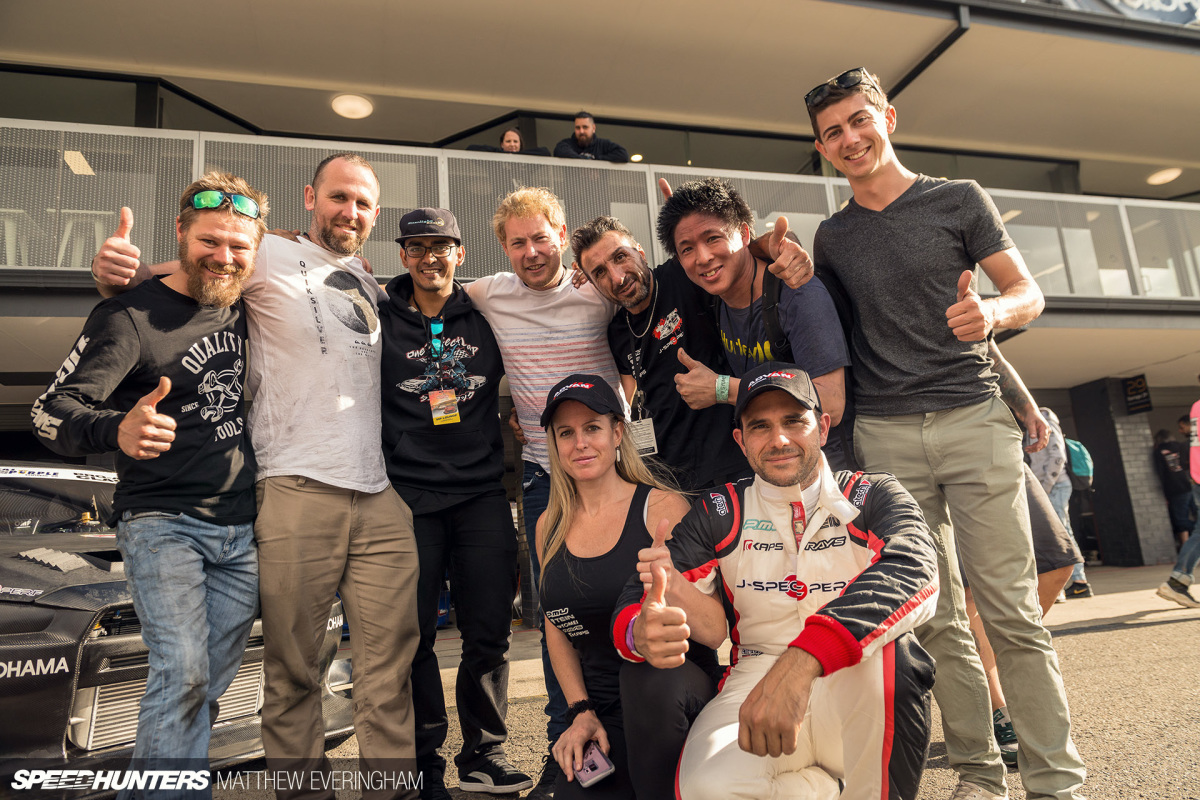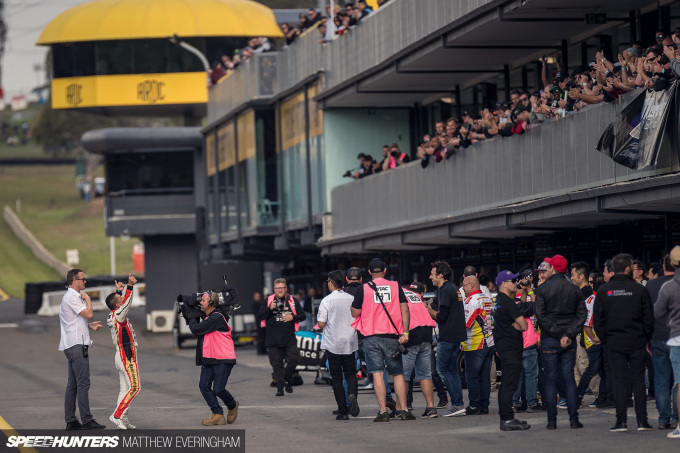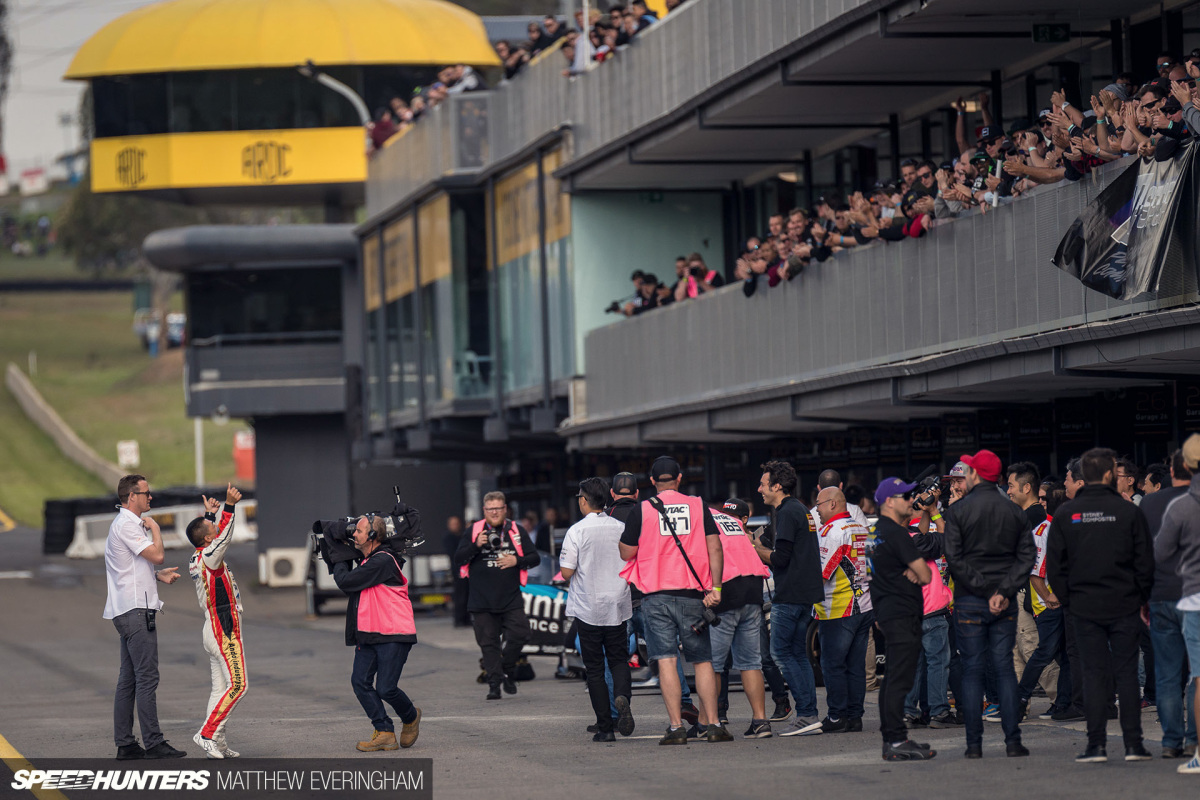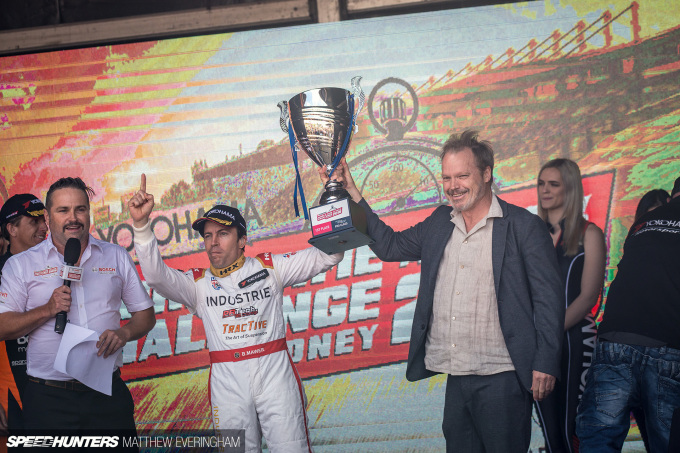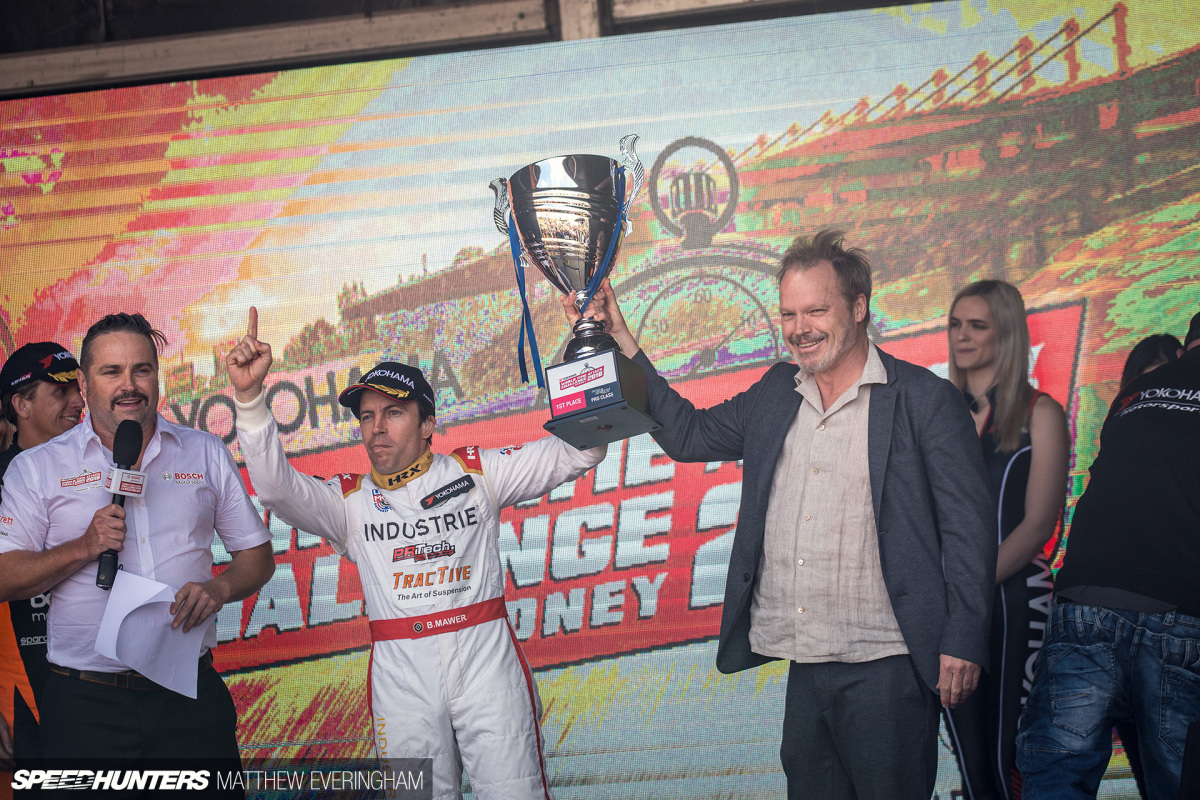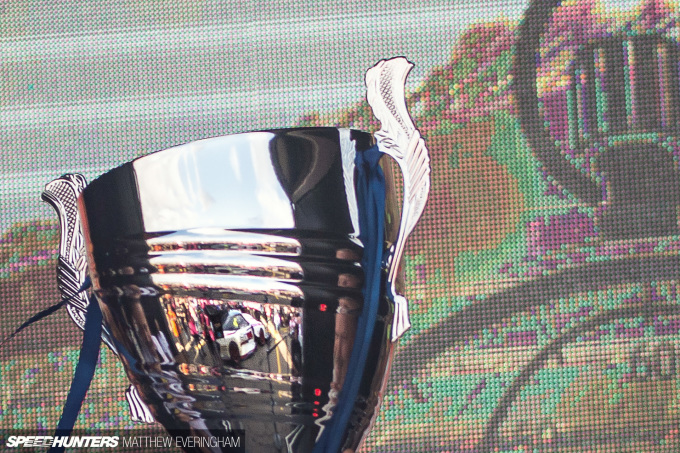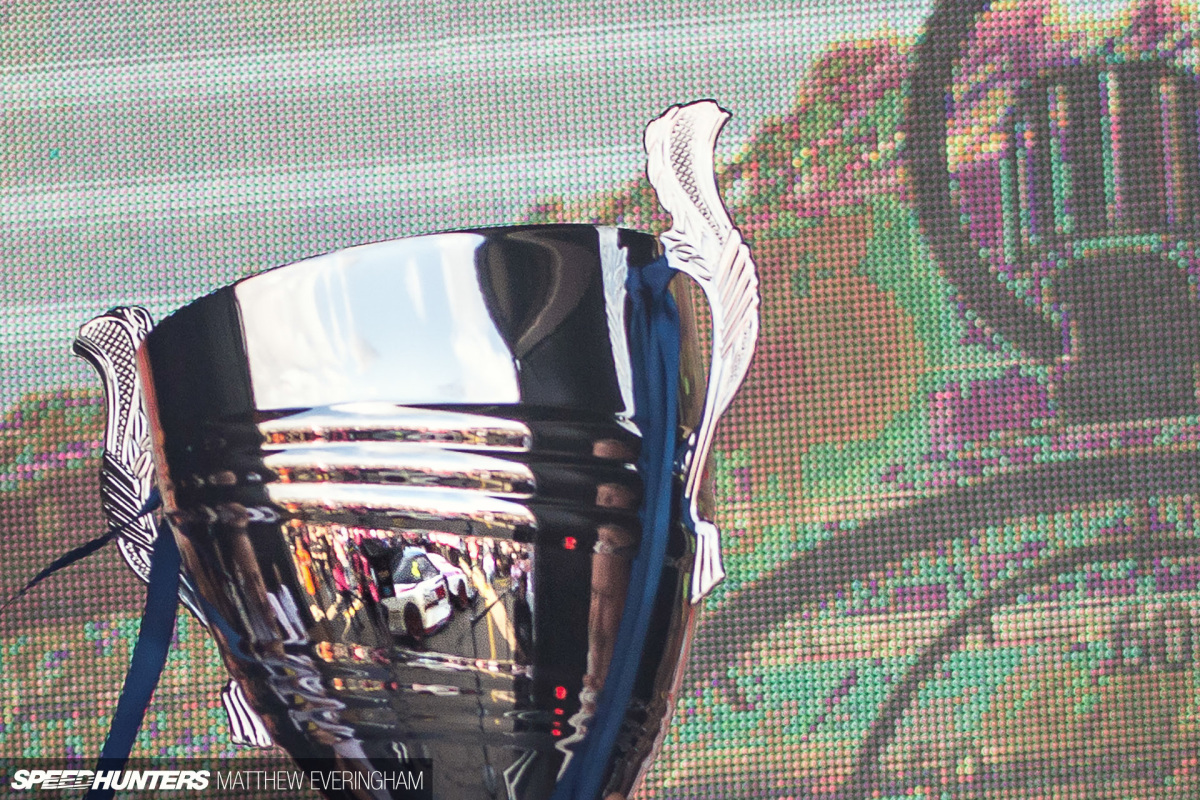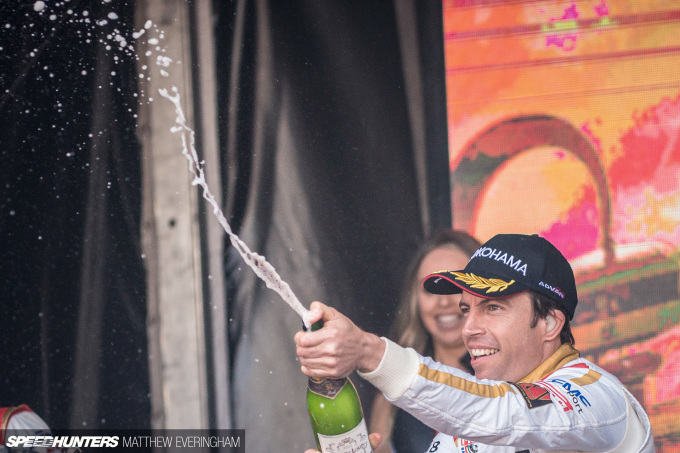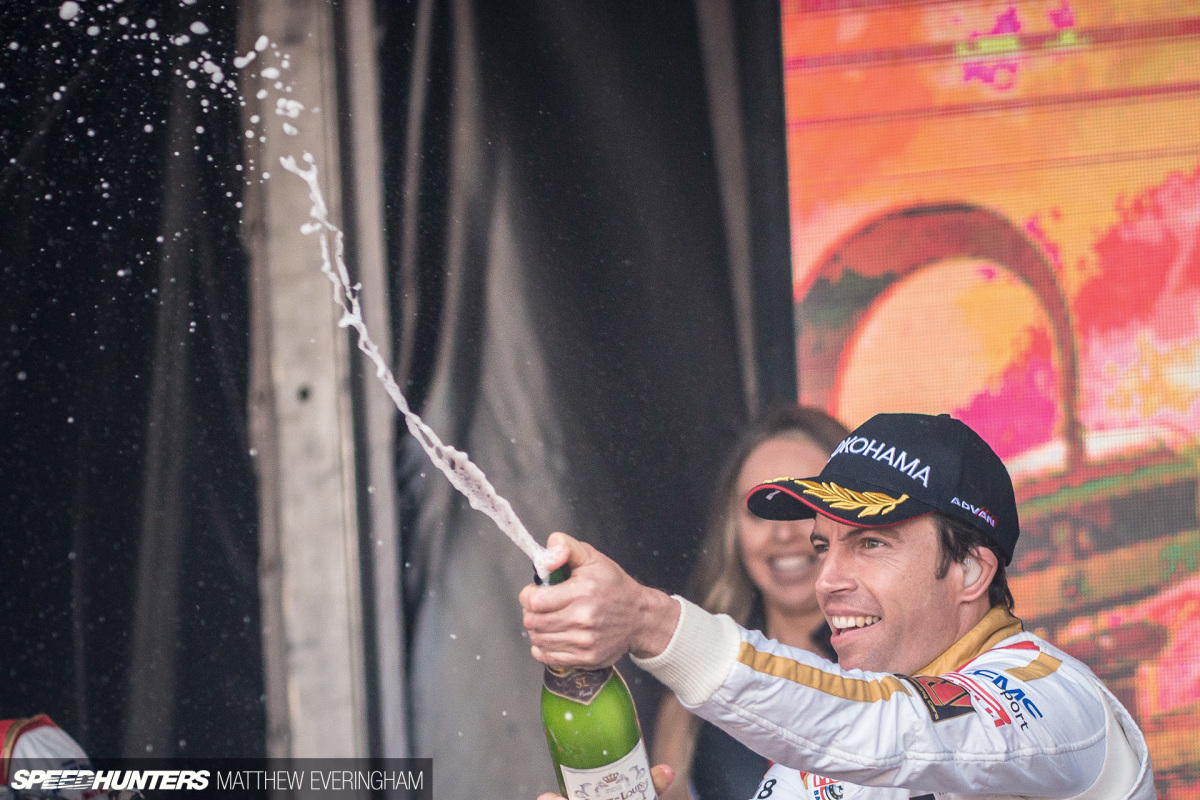 [/image_gallery]