Hello, Australia
It seems like just the other day that I was running around Fuji Speedway for Speedhunters Live.
Today, I've been subjected to car awesomeness overload of a slightly different variety, located in a totally different part of the world.
Welcome to Australia, where Blake, Matt, Richard and our latest addition to the team – Jordan Leist – and I will converge to join forces to tackle one event we've always loved: World Time Attack Challenge. This is one of the biggest teams we've had converge on this event, and I'm sure that will translate into a comprehensive and fresh take on this amazing event.
The event starts on Friday morning local time, with Thursday being the day people arrive at the track from around Australia, and the world. After flying in yesterday and being subjected to constant rain, today at least kicked off on a slightly more positive note…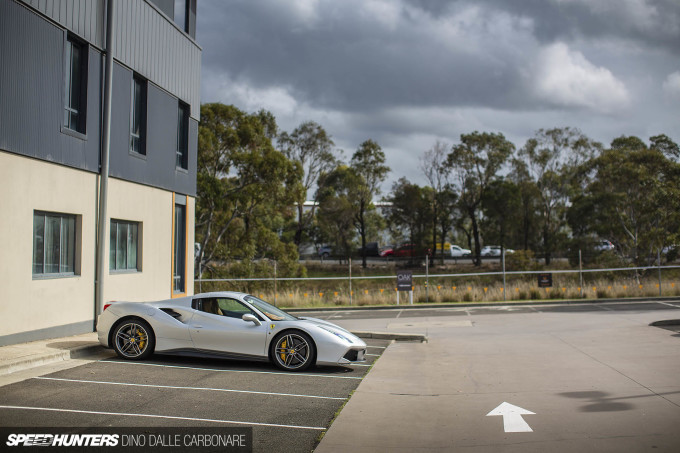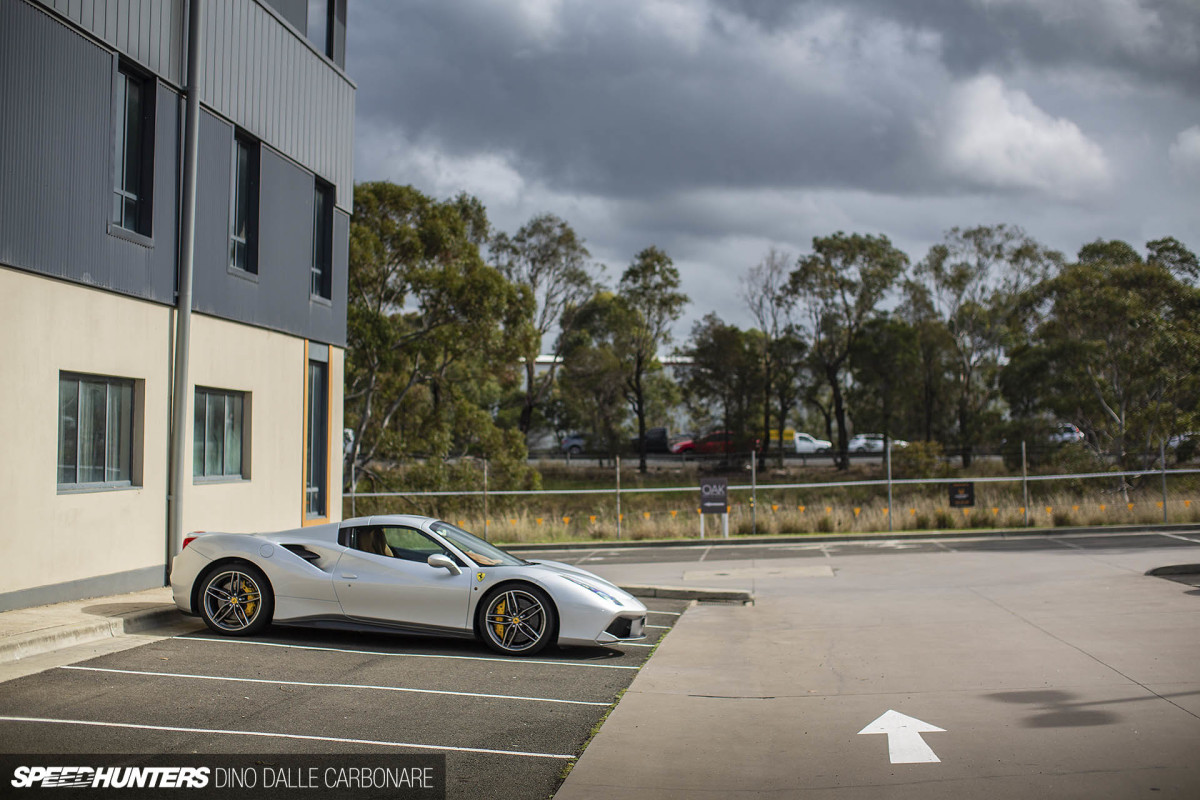 First of all, I had some time to spend with a special press car that Ferrari Australia was kind enough to organize for me. Welcome to Maranello's latest mid-engined beast, and one that offers both the very best driver and ownership experience that Ferrari has managed to fine tune into its cars.
I'll go into more detail once I've had the chance to drive it properly after the event, but what I can tell you already is that modern day supercars are able to do the impossible; they can be ballistic and docile at the same time via a quick change of the driving mode.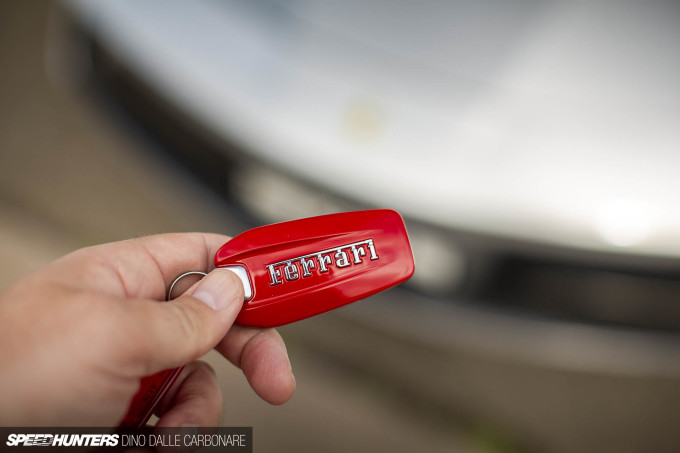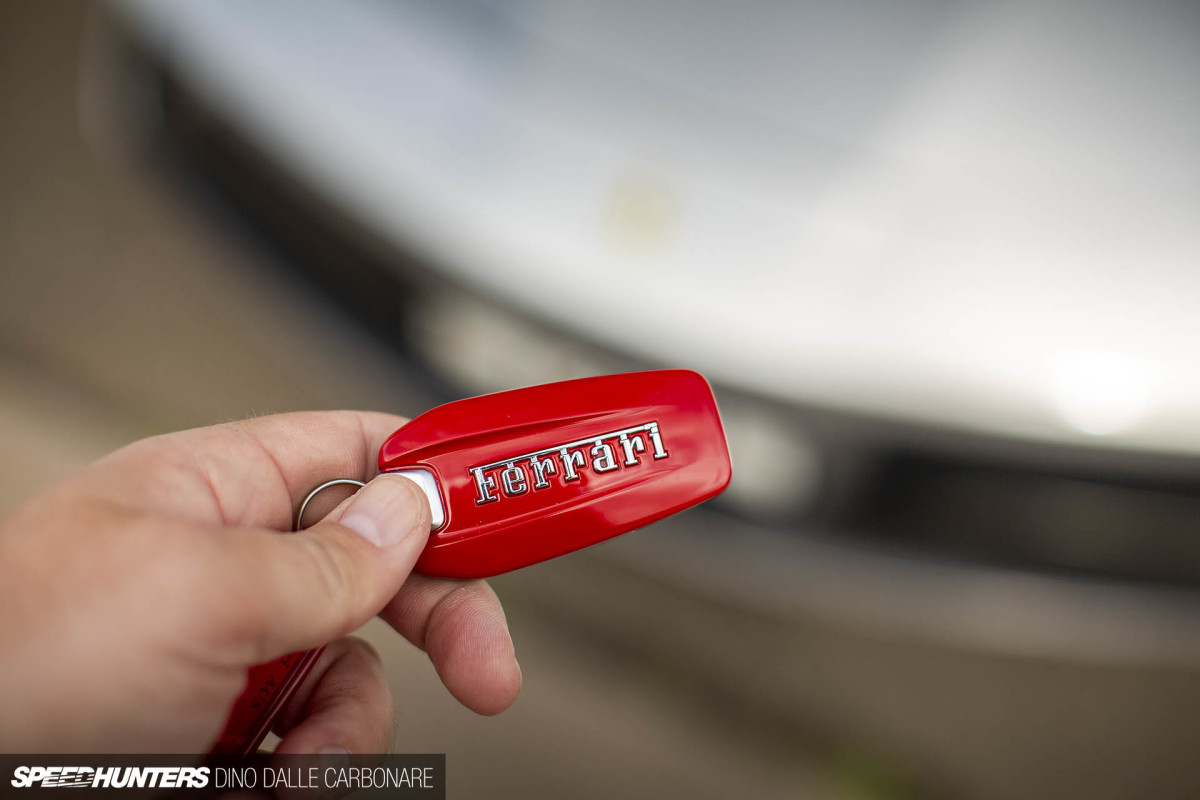 This little red key fob will allow me to enjoy that ownership experience up until the end of the week.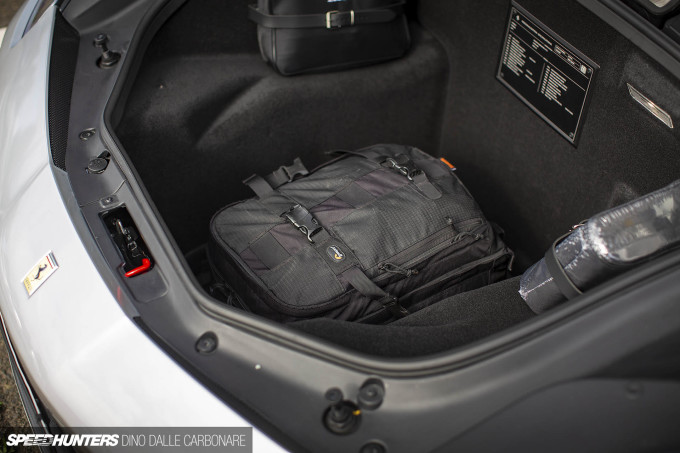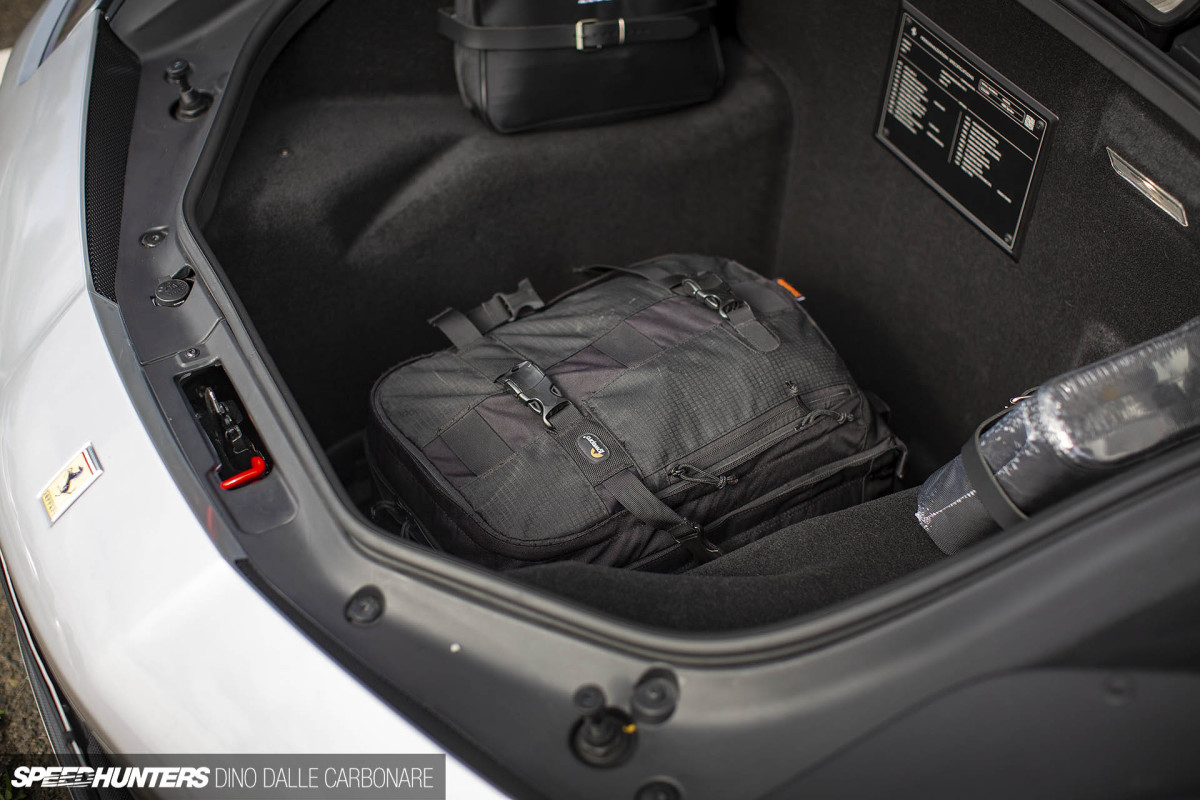 With my travel camera bag safely stowed away in the frunk, I had one place to visit before I dropped by Sydney Motorsport Park.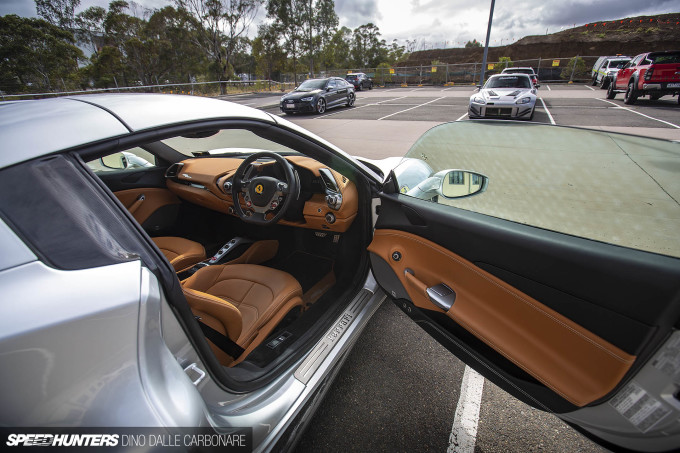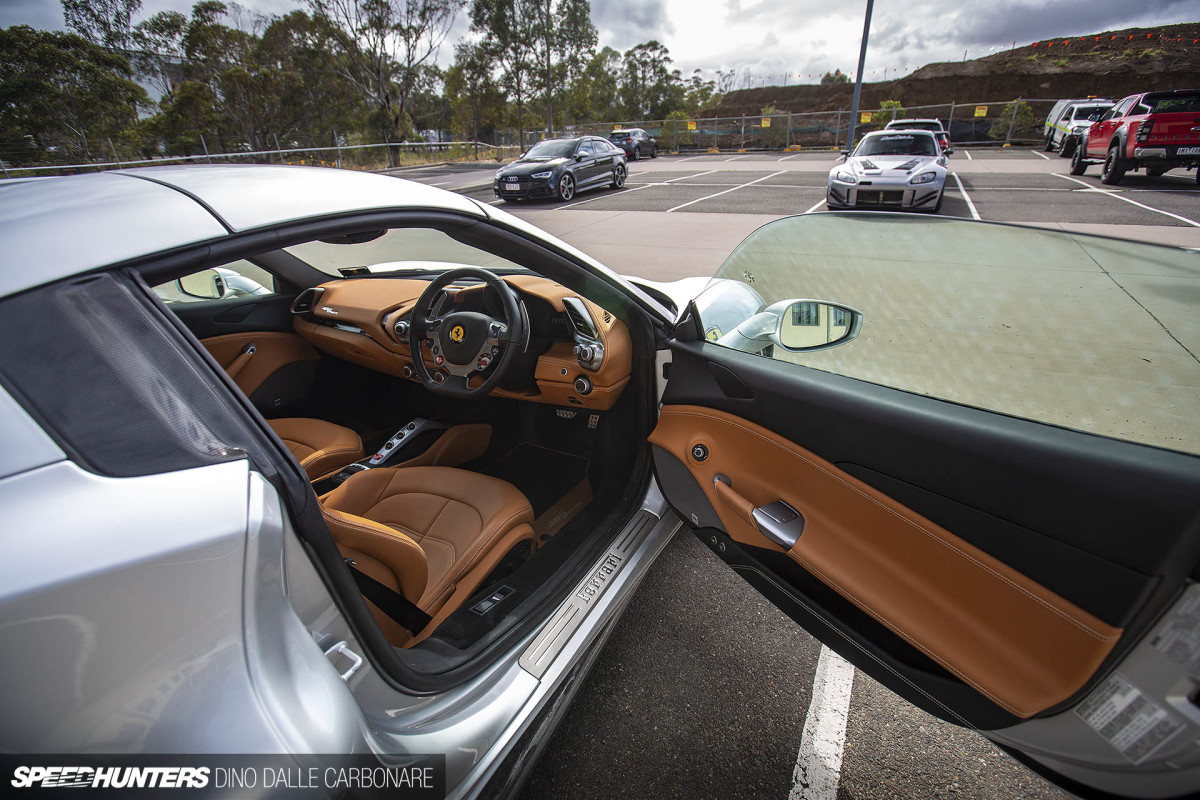 I was quite happy to see that the car I was given was bright metallic; I've always been of the opinion that Ferraris look that little bit more special in hues that aren't the usual red which people expect.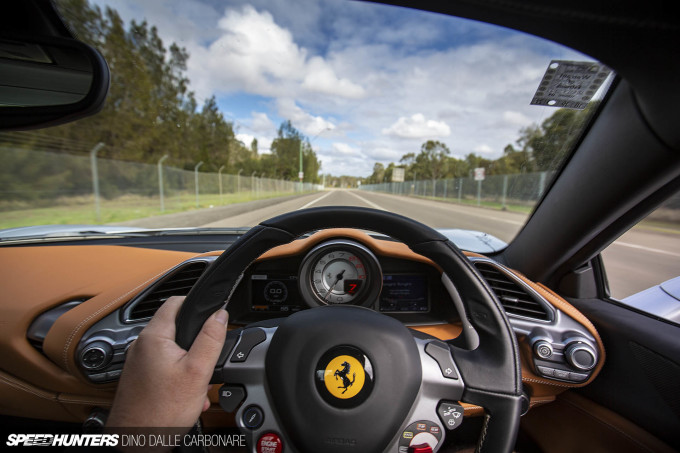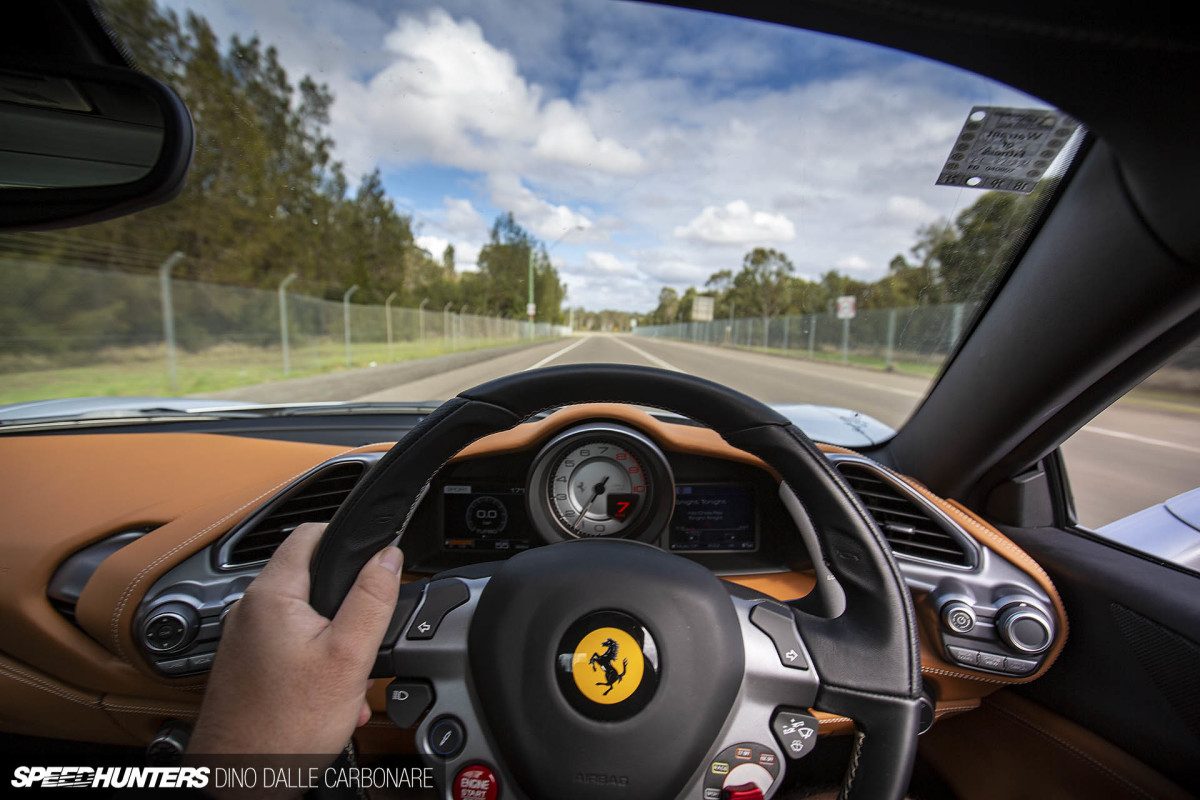 Once I parked my rear into the comfortable yet supportive electrically adjustable seat, and warmed up the twin-turbo V8 for a minute, I put the twin-clutch transmission into auto mode and let it do its thing.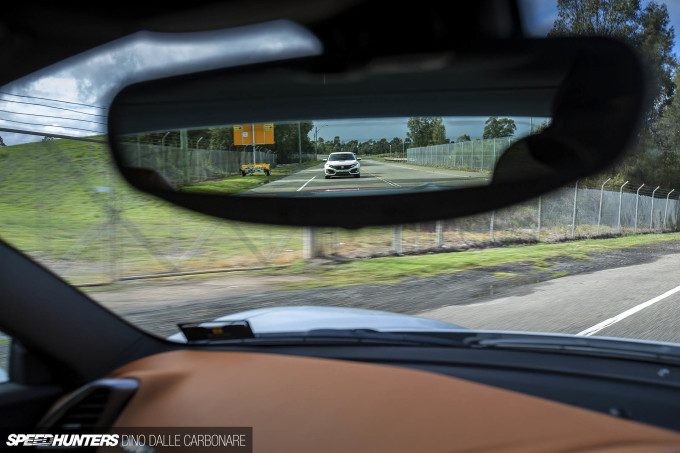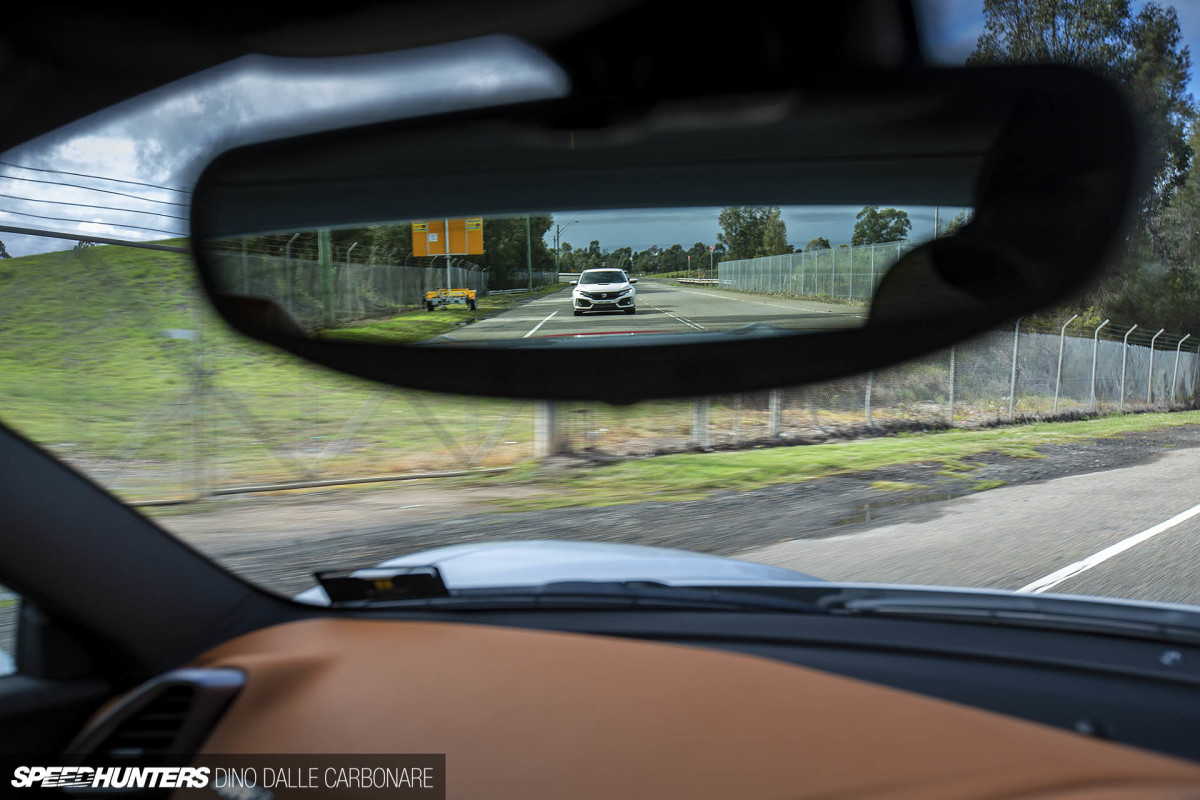 With my hotel located right beside the track, I noticed that there were already some cars heading into that way, including this new FK8 Honda Civic Type R, which I later found out was the JDM Yard demo car, a shop we featured during our second visit to WTAC back in the day.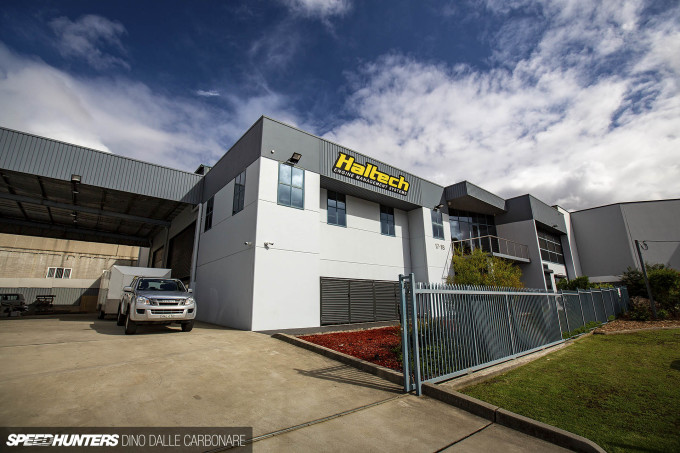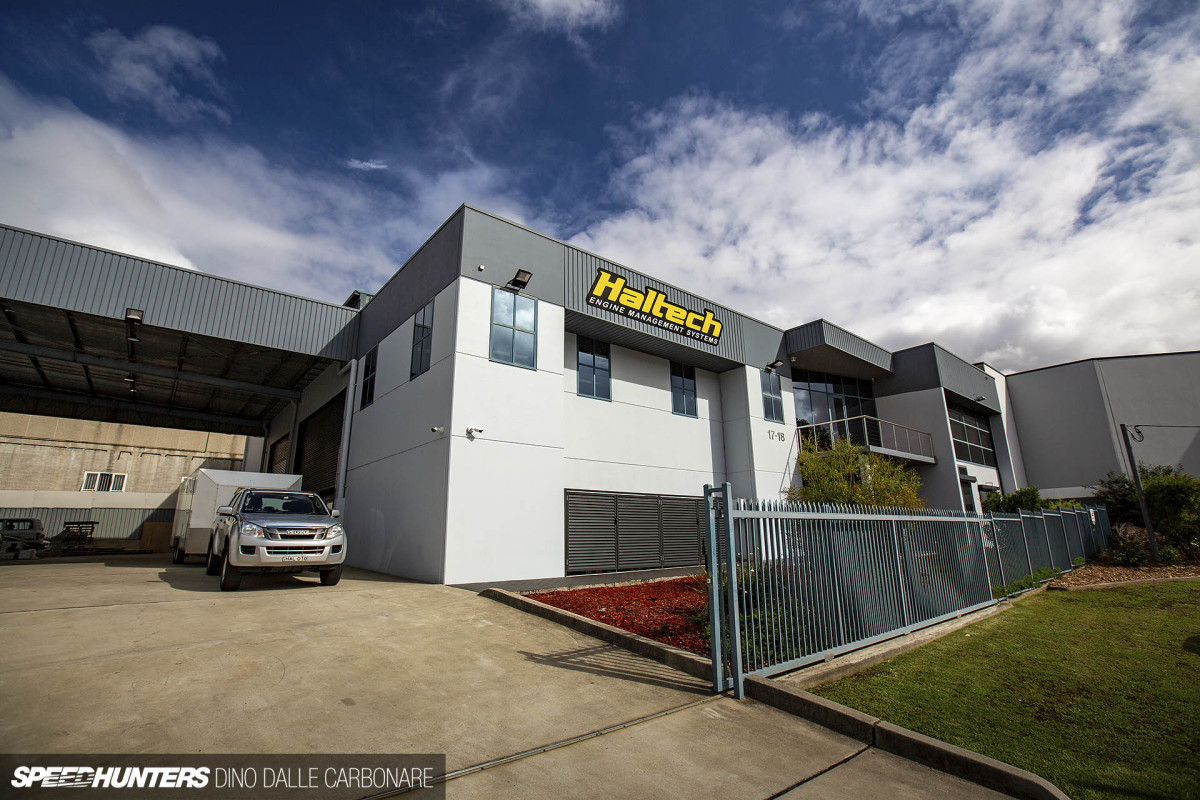 I wanted to take a quick look at Haltech's new facility now that they are all set up, and with it only being a short drive away I couldn't pass it up.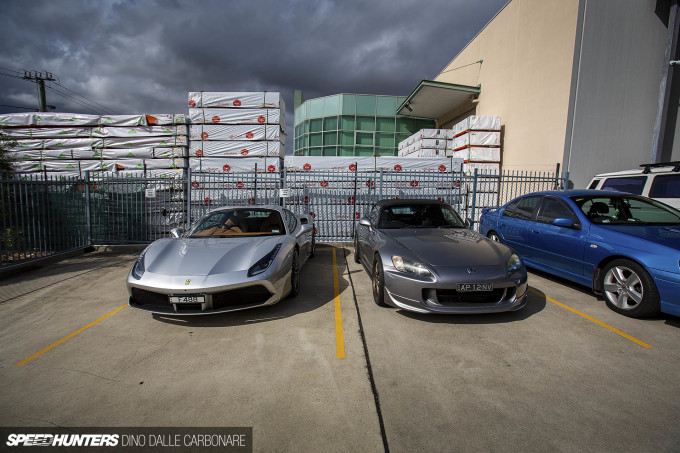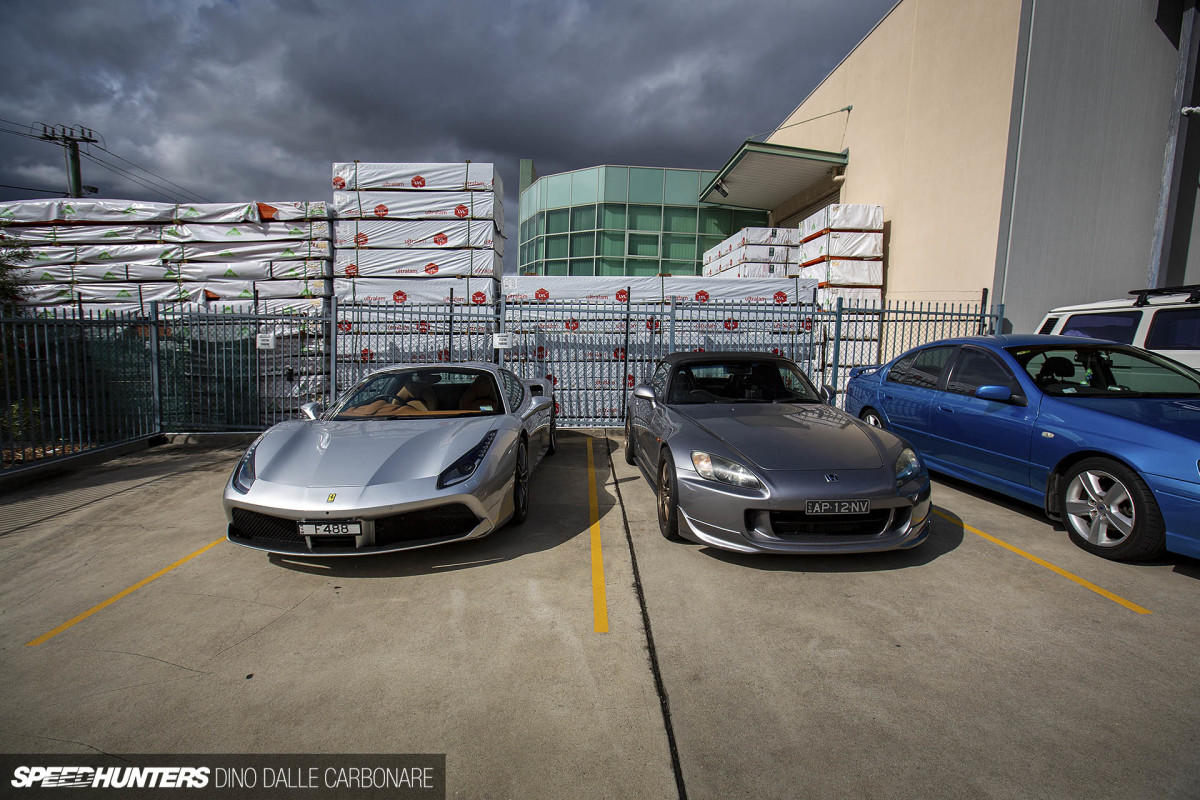 I reversed the 488 next to a tight looking S2000 in the car park and prepped my camera gear.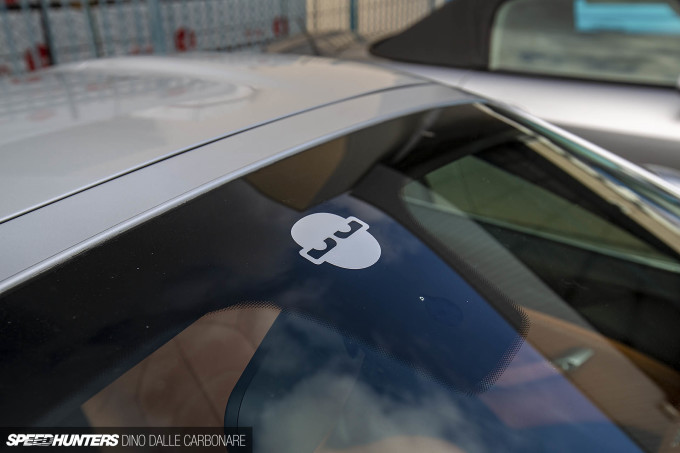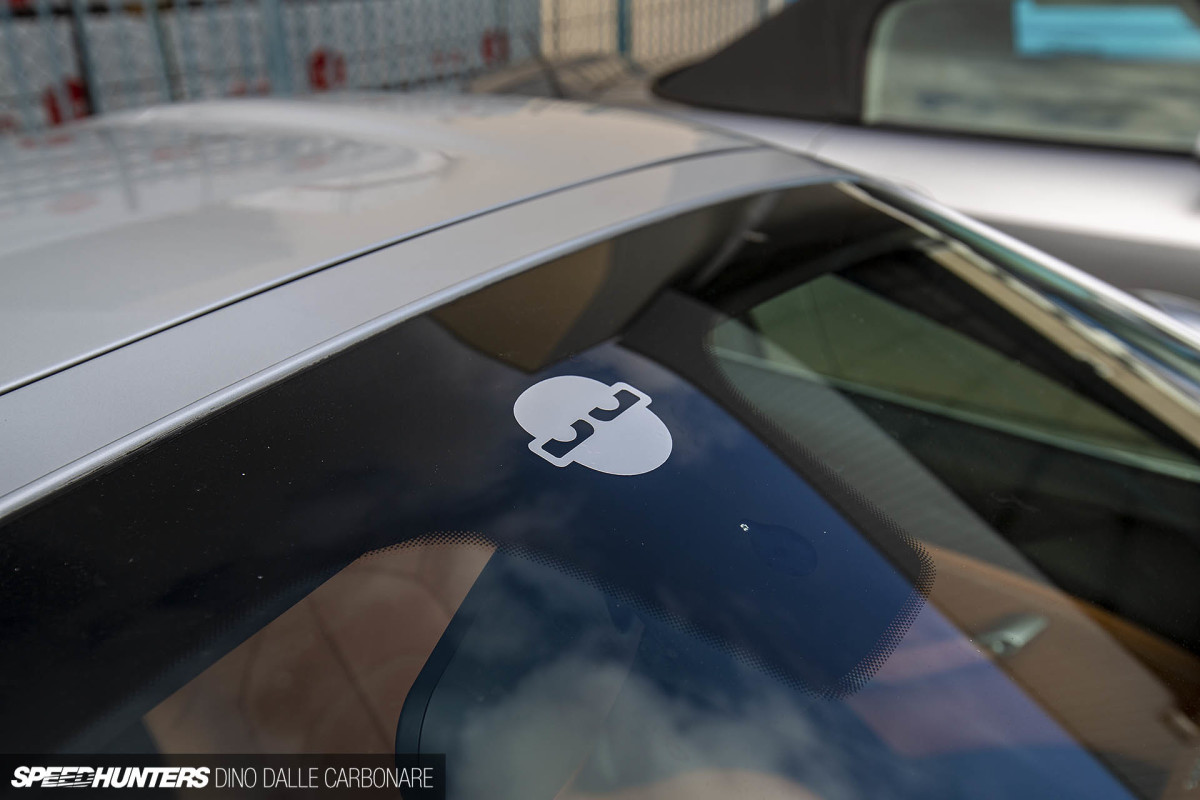 I thought I'd add a touch of personalization to the front of the car. Do you think this looks like somebody?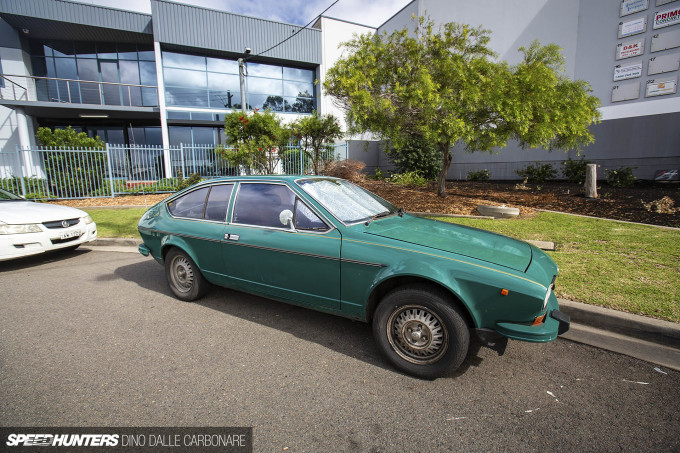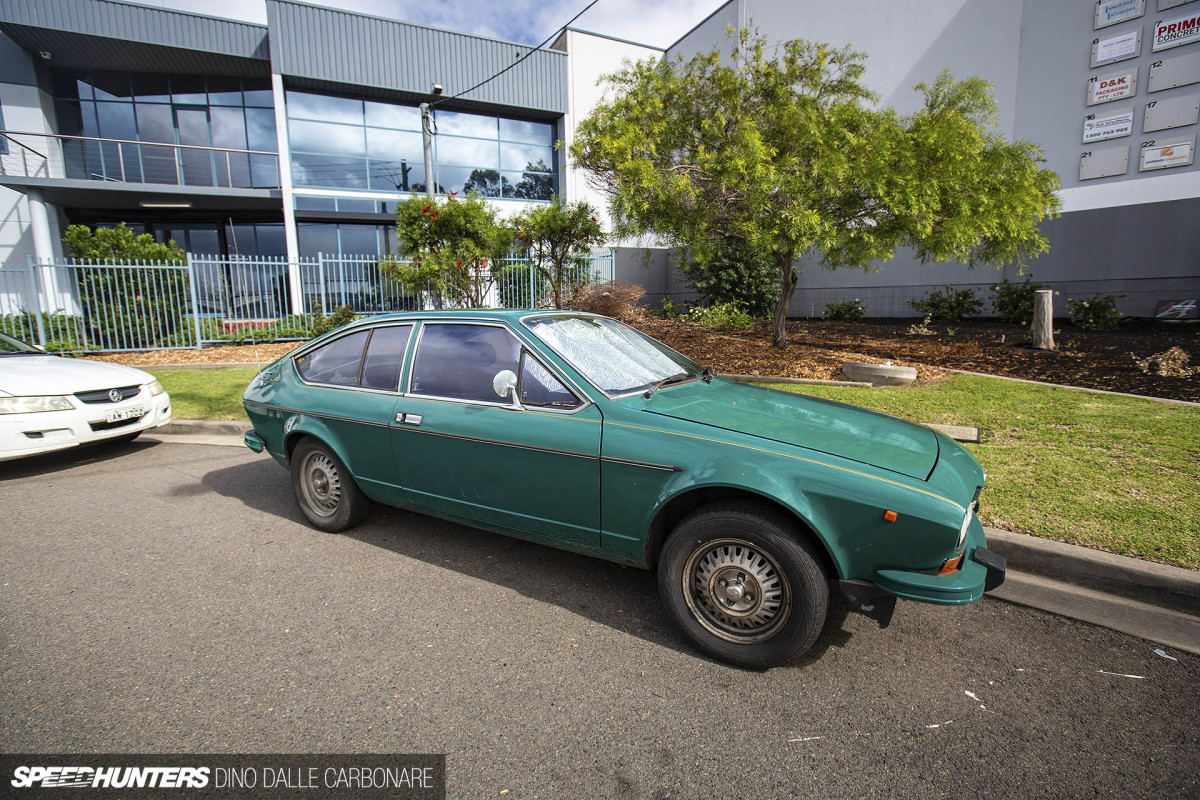 Before I headed inside, I spotted a familiar silhouette parked outside in the cul-de-sac; an emerald green Alfa Romeo GTV that was looking positively well used, but at the same time beautifully functional. I particularly loved the pin striping.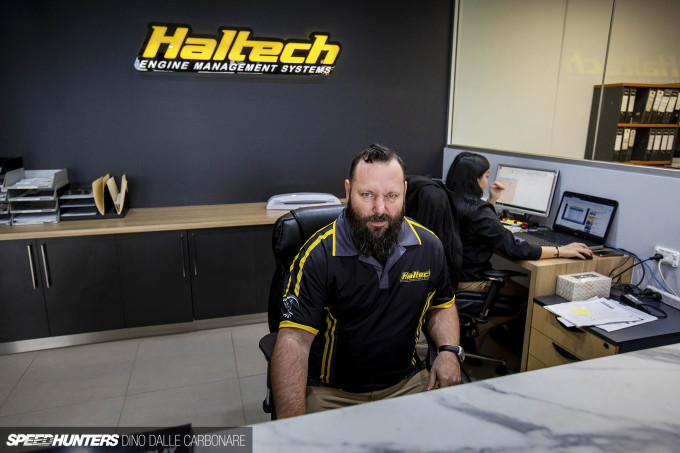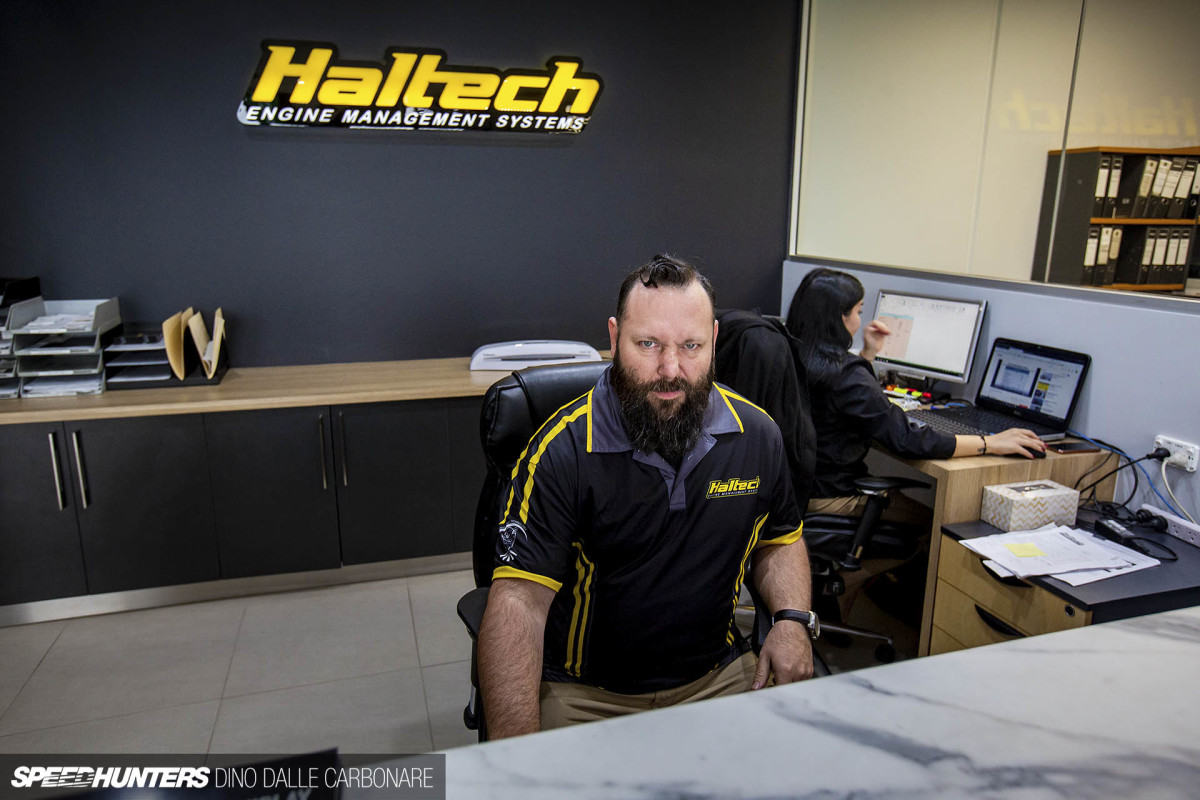 My point of contact at Haltech was Richard Shumack, who at the time was sitting in for the receptionist and putting on his most welcoming expression for incoming guests.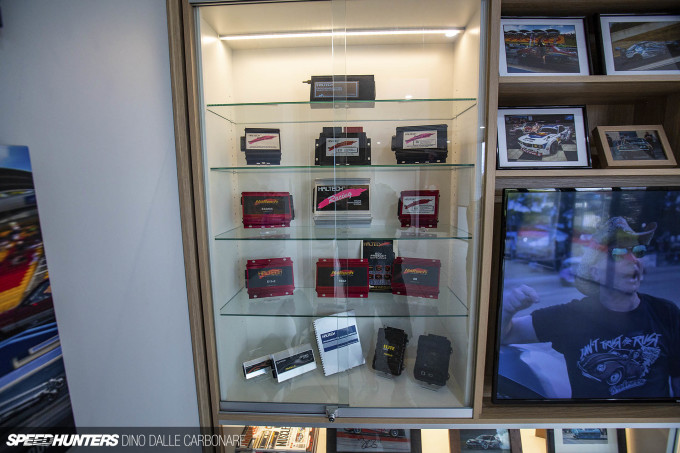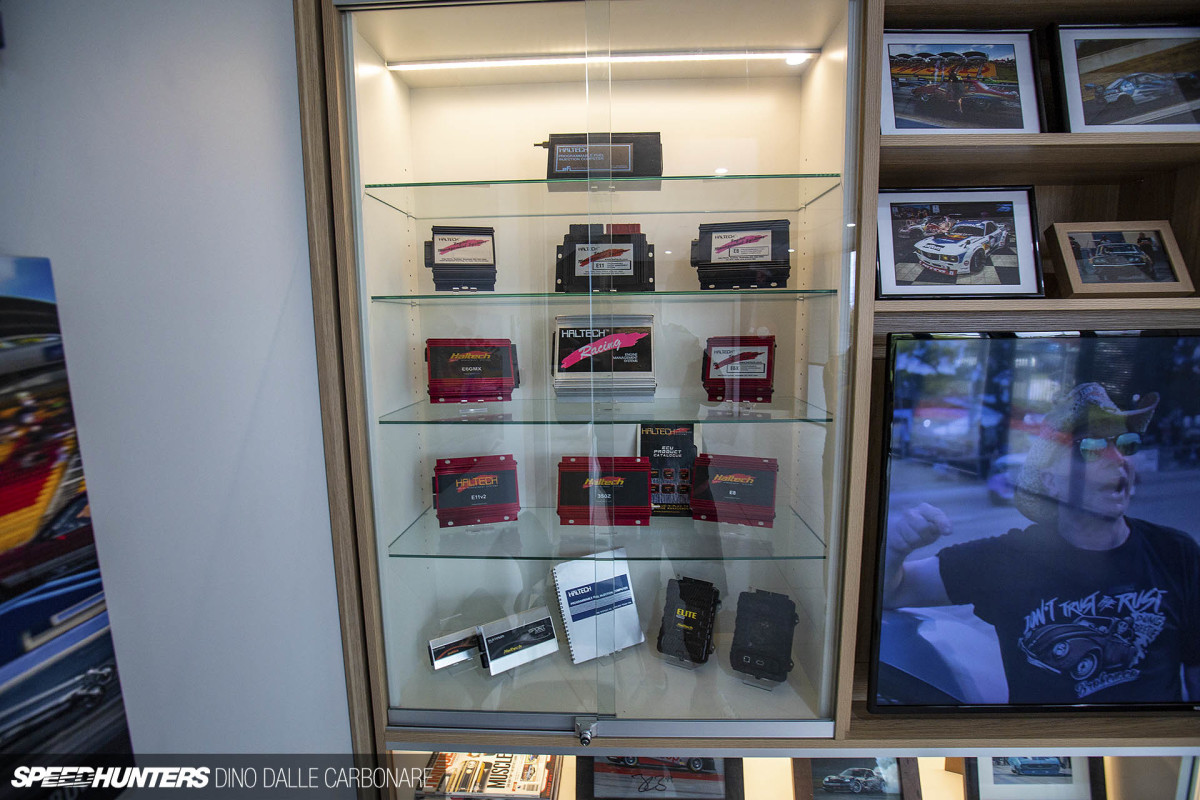 Richard took me for a quick look around the new – and far larger – premises to see how they've set themselves up and how the operations are run now that they have so much space at their disposal. These guys have been awesome at supporting Project GT-R, and are always just a phone call away to answer any questions when it comes to the engine management side of things on the Elite 2500 which I run.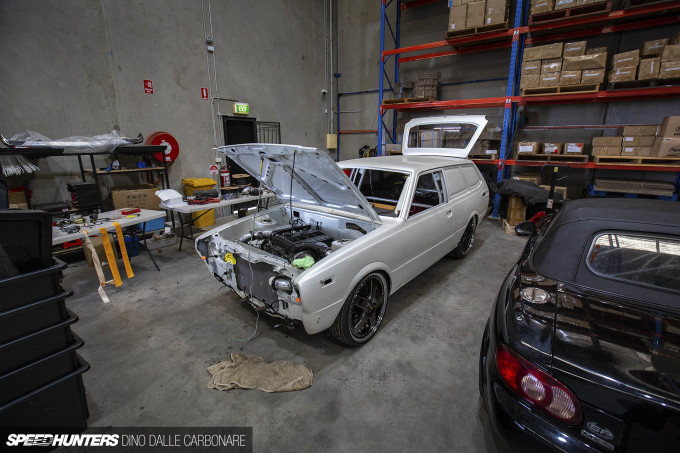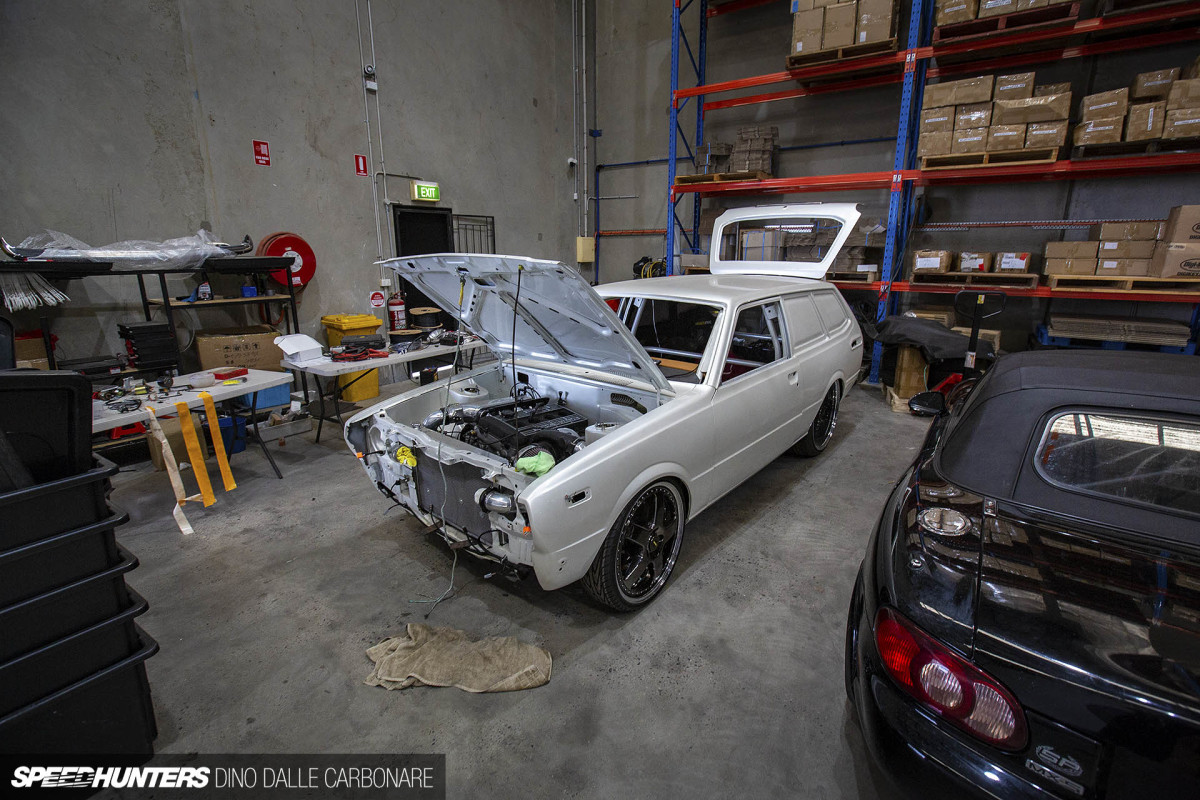 When we went around the back of the building, I spotted something quite unique looking. I had to do a spotlight then and there, which I'll post up quickly for you guys to check out. But first, can you guess the car, and more importantly, the engine?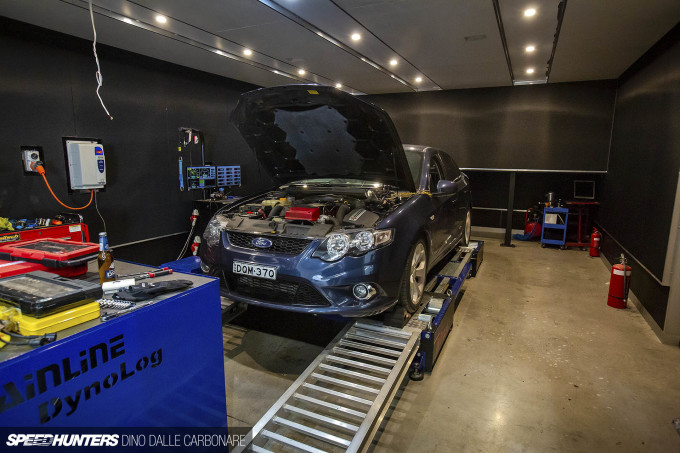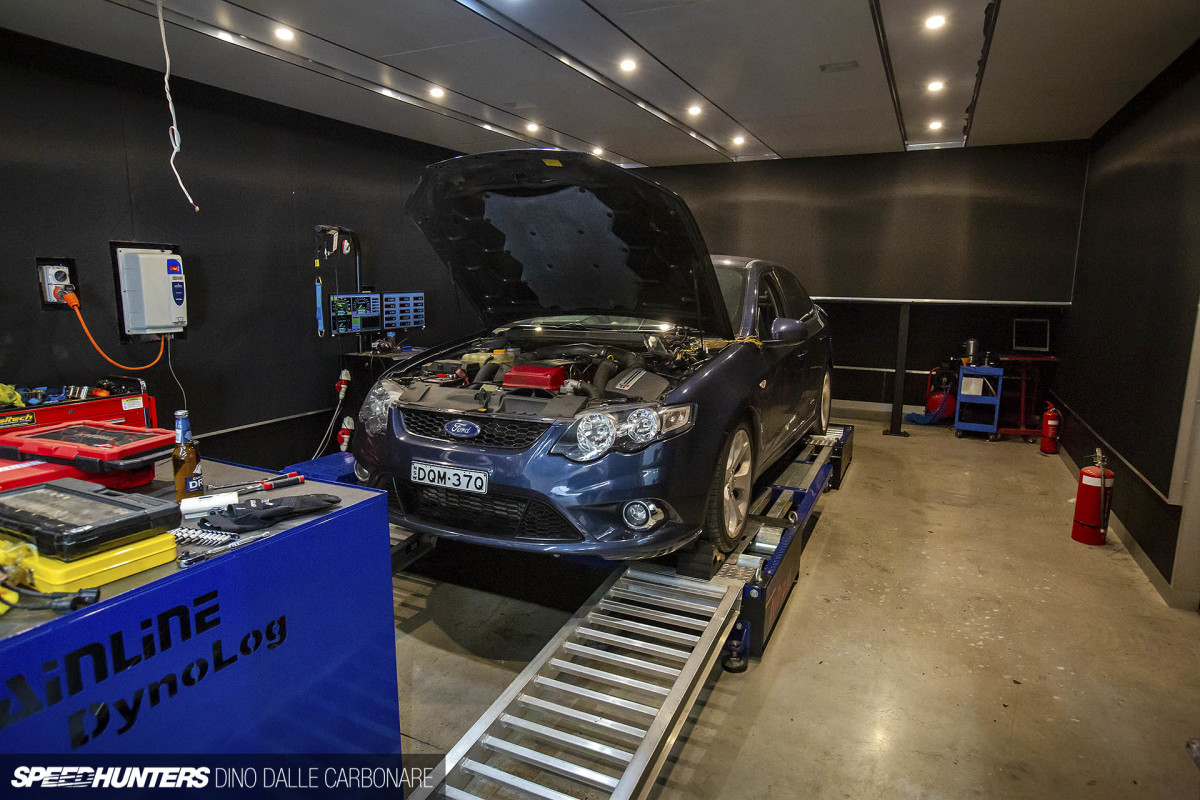 This is Haltech's dyno room and there are always some interesting cars here which they are working on or developing hardware and software for. This time it was the most Aussie car ever: a Ford Falcon powered by the mighty 4.0-litre turbocharged Barra.
They had a display Barra they wanted to show me in their studio room where they film and photograph in. It's such a special motor, and with so much potential people outside of Australia are really taking an interest now. I won't talk about this much more as it seems Australia wants to protect its finite supply of these in-line sixes.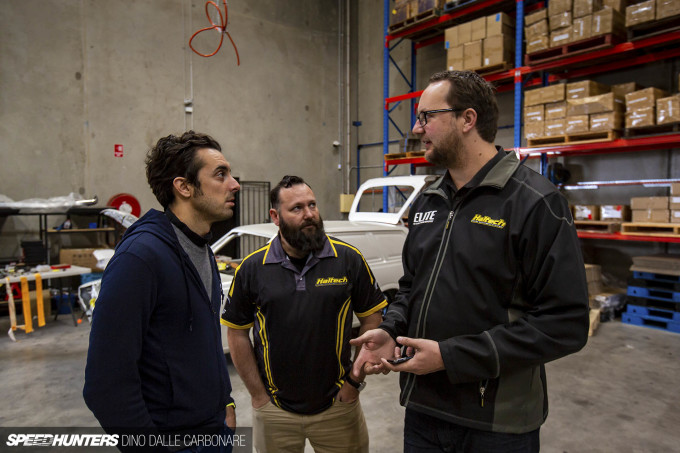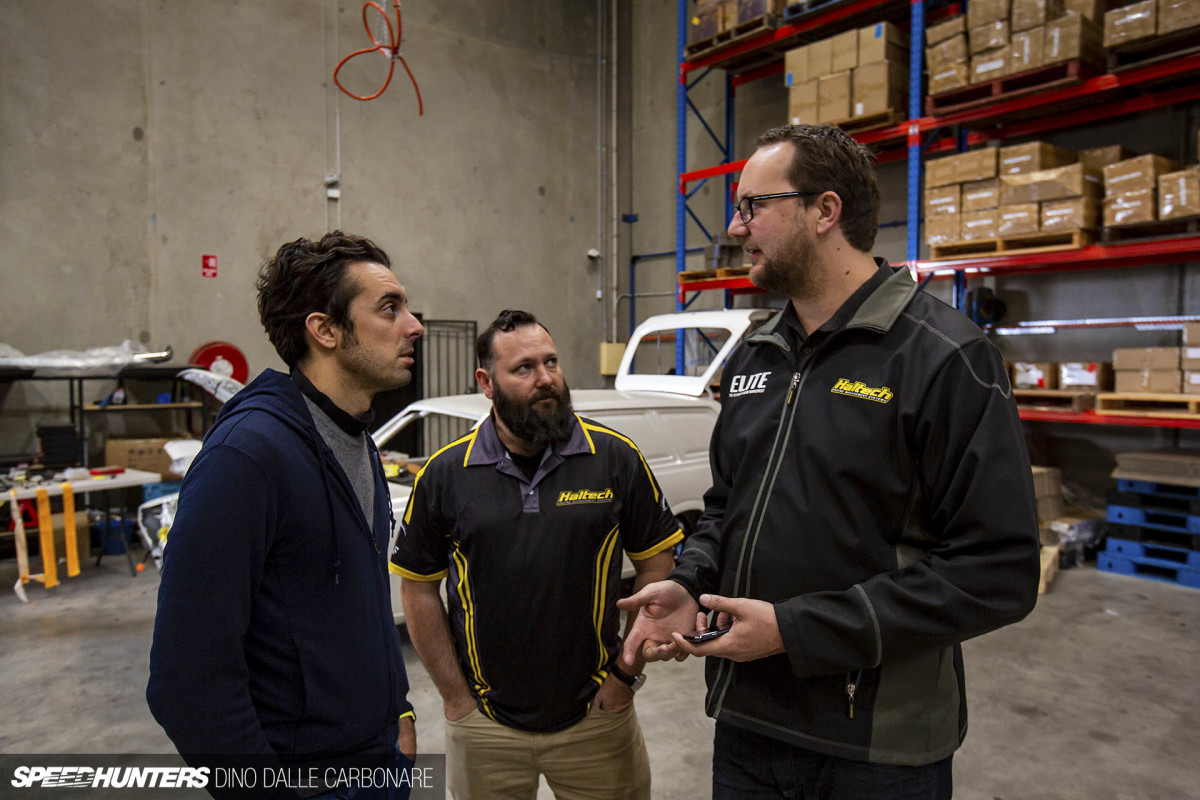 When I came out, I found Haltech's master mapper Scott Hilzinger chatting with Ennio Rancati, who is also over for WTAC with the Ando/Escort team. Ennio is actually the guy that's currently mapping Project GT-R, when he's not busy fitting MoTeC solutions to high-end bikes at Ducati Japan.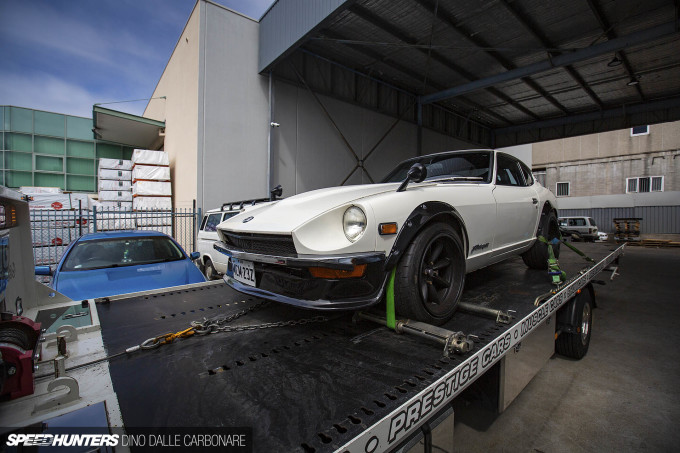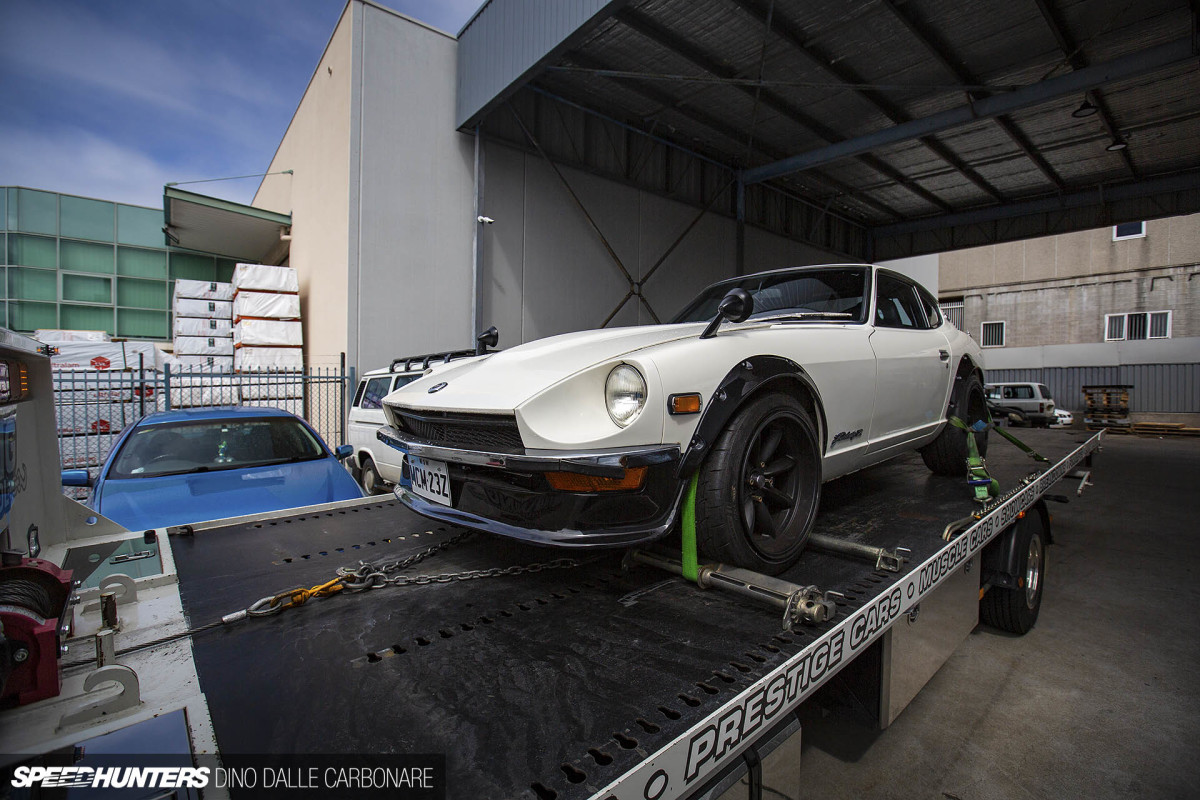 Right about then there was a special delivery: an RB26-powered S30 Fairlady Z that the guys at Mighty Car Mods built.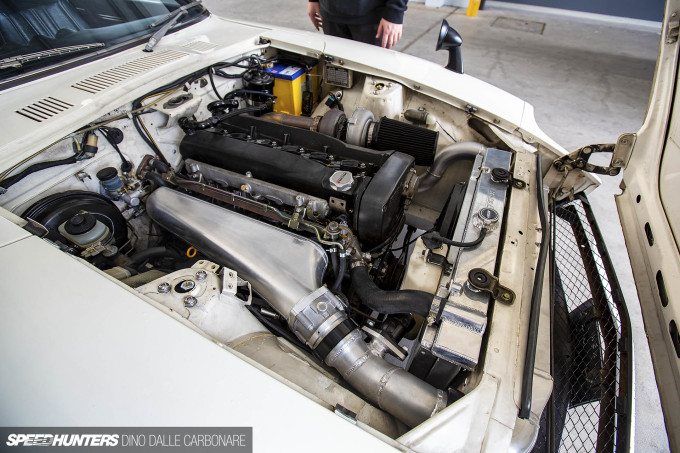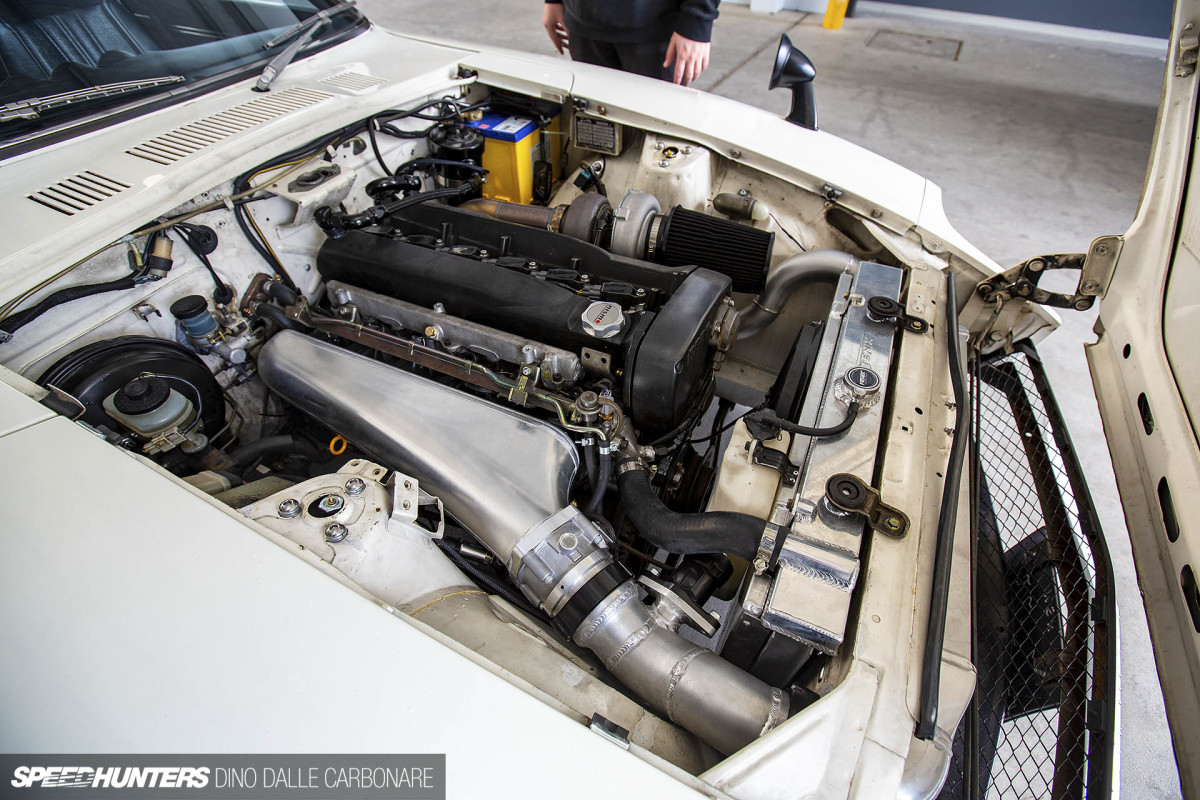 While there's nothing new about an RB-swapped Z, this car hides some very nice suspension modifications under its clean and simple exterior. We'll see this car on display at Haltech's booth over at WTAC.
WTAC Begins To Unfold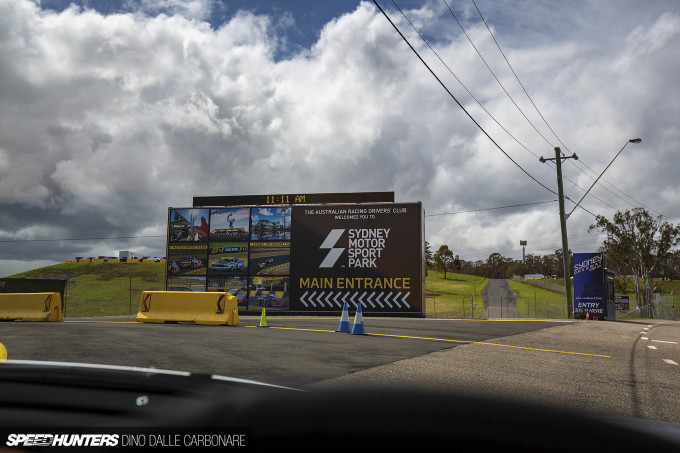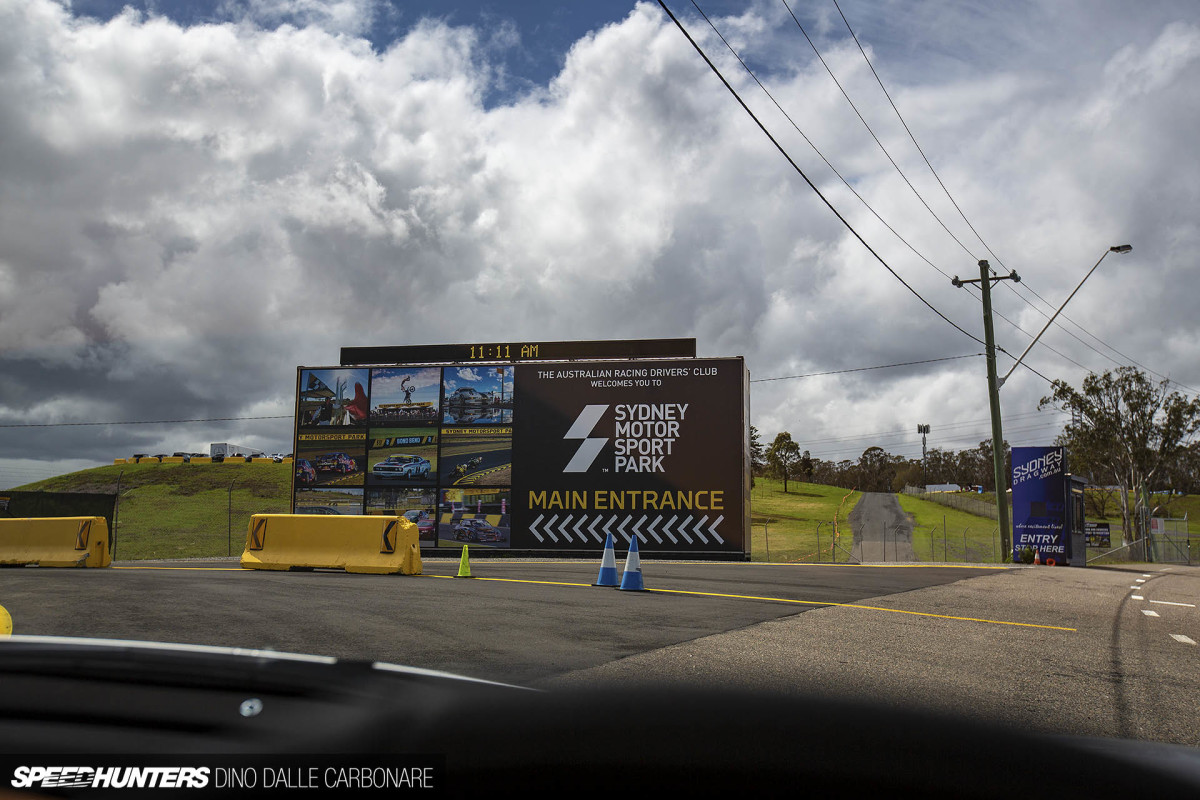 Not wanting to miss any of the activities at the track, I quickly packed up, said goodbye to the Haltech guys, and drove to Sydney Motorsport Park.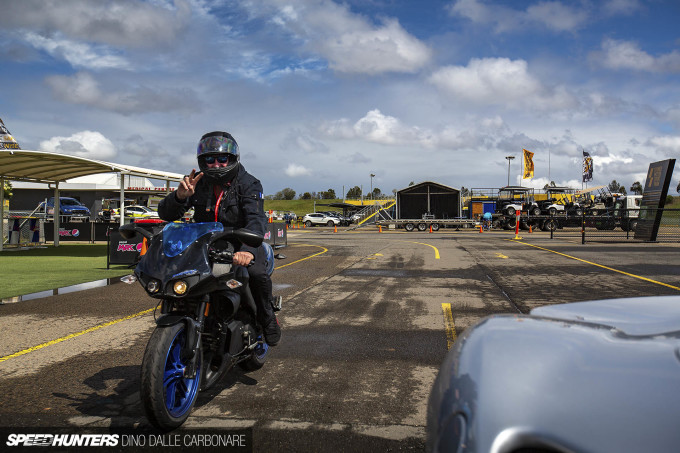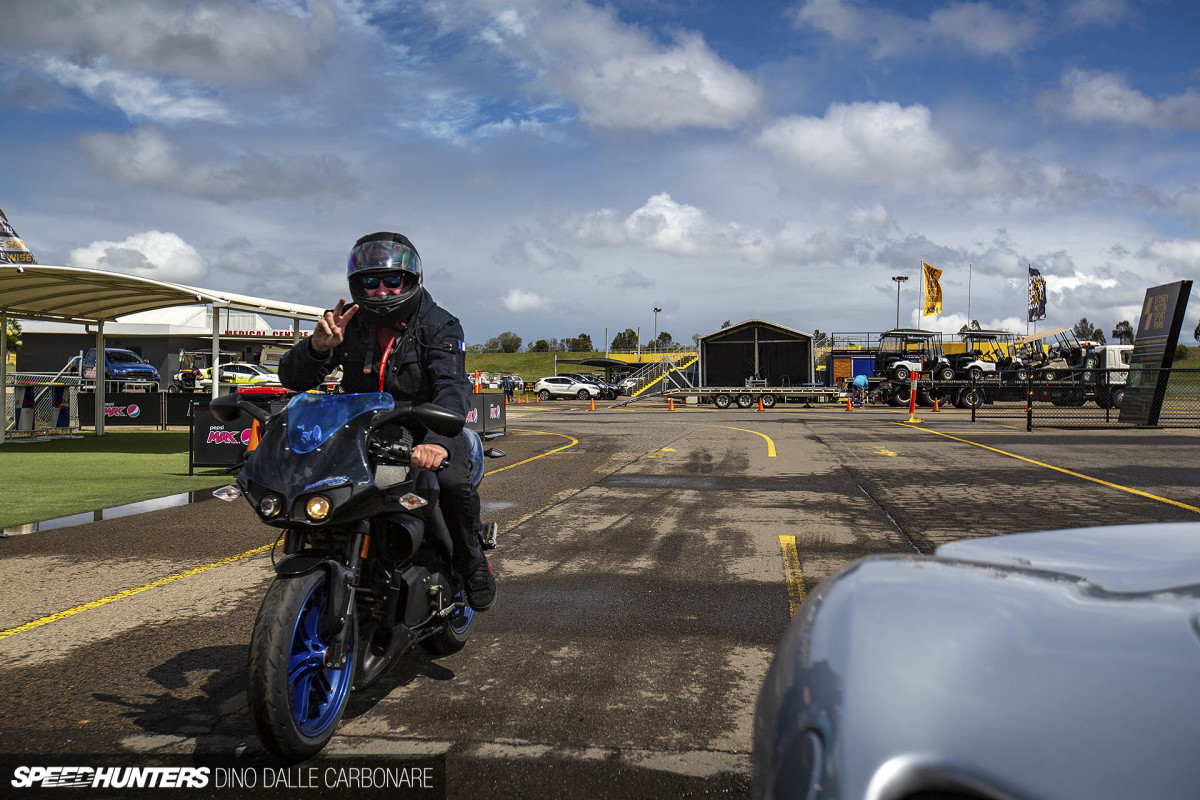 As I was making my way into the paddock, I noticed someone on a bike was waving me down. It was Ian Baker, the man behind WTAC, on his new toy which he picked up just so he's got a set of – fast – wheels to get from one end of SMSP to the other.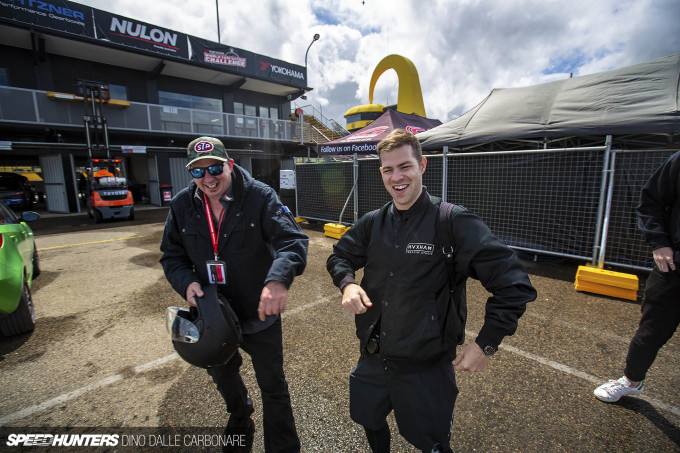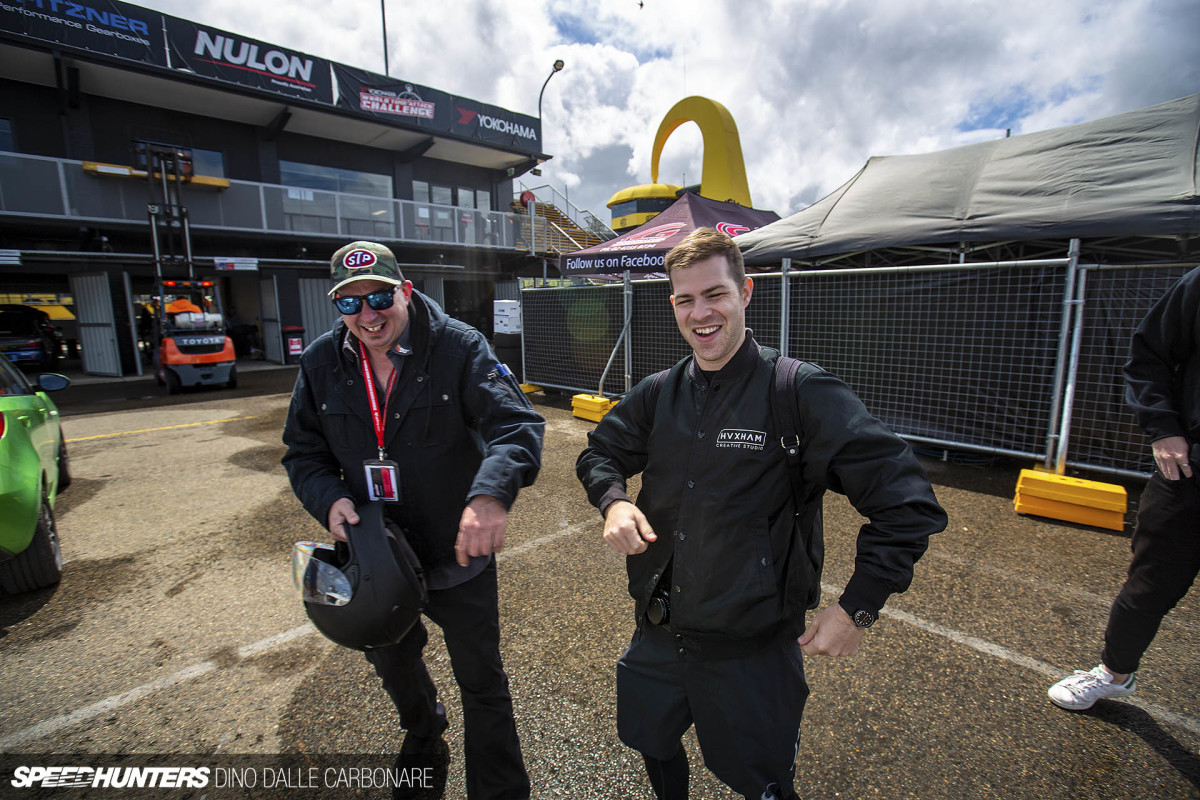 After gathering my camera gear and starting towards to the main press area, I bumped into another familiar face, Luke Huxham, who was having a good attempt at imitating Ian. Luke is over with the HKS team and will be putting together a short film about their trip. Mind you, that's if the cars get here…
With multiple typhoons having delayed the ship that ultimately departed from Yokohama at the beginning of last month, the HKS cars, Ando's Evo and Naoki Nakamura's S15 have yet to be delivered as I type this at 6:30pm on practice day. We shall see how this situation unfolds.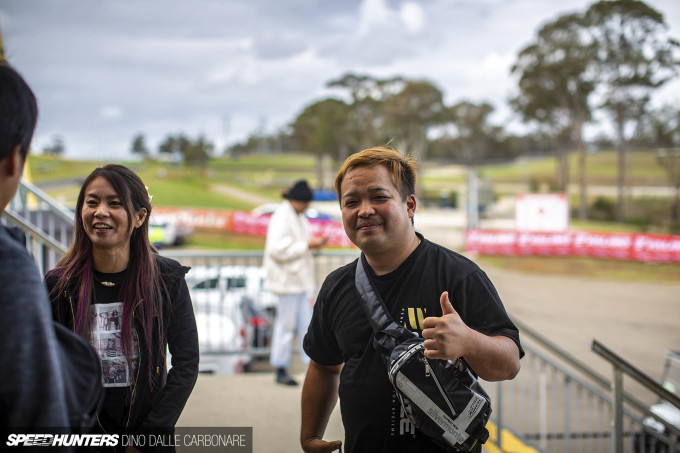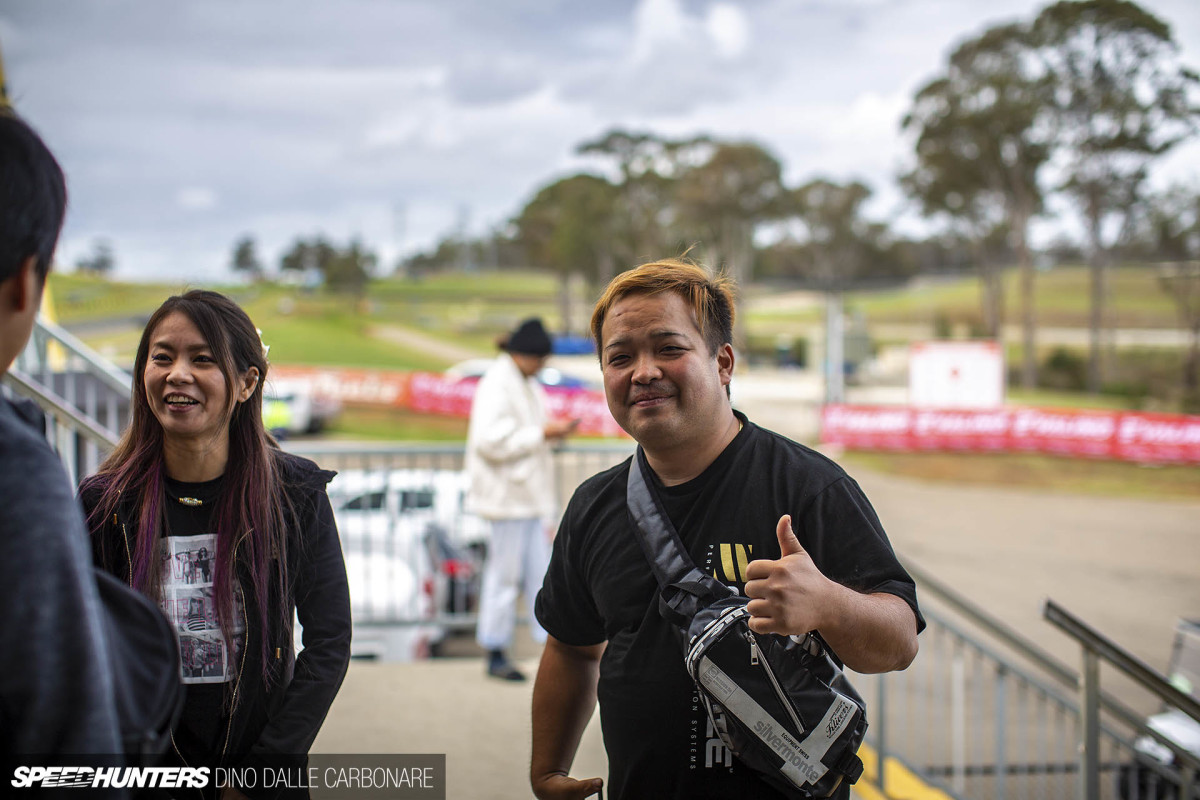 One of the things I'm really looking forward to seeing this time around has nothing to do with actual time-attacking, but rather tire-shredding.
I've sat next to Naoki Nakamura in one of his street cars while he proceeded to blow my mind, so to see his talent and driving style applied to a high-powered setup like that which his new S15 offers, will be something pretty special. As I type this, he's also still awaiting the delivery of his car.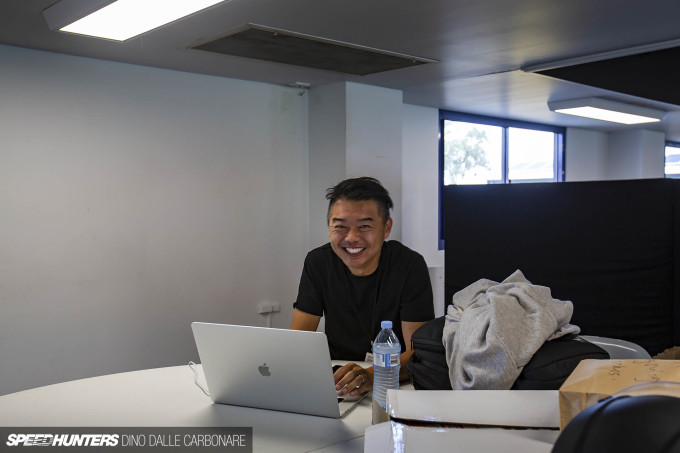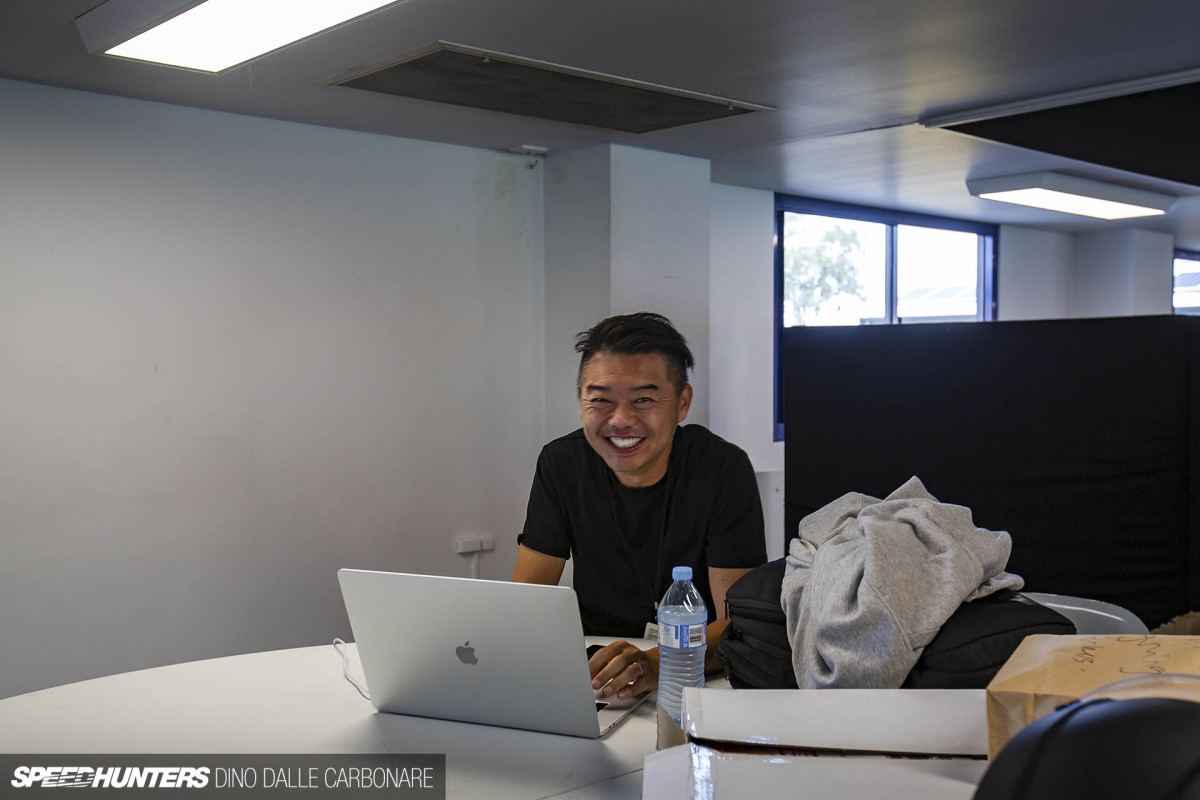 As I headed into the offices next to the control tower to drop off my camera bag, I spotted another familiar face, Toshi Hayama. Toshi is back again this year to take car of live reporting from the pit lane, along with doing instant translations for WTAC's most special guest, Keiichi Tsuchiya. Toshi will also be judging the drift competition that will go down each day after the timed sessions on track.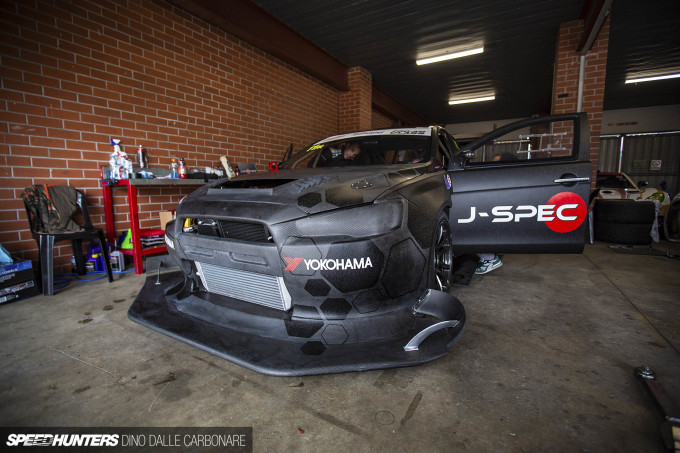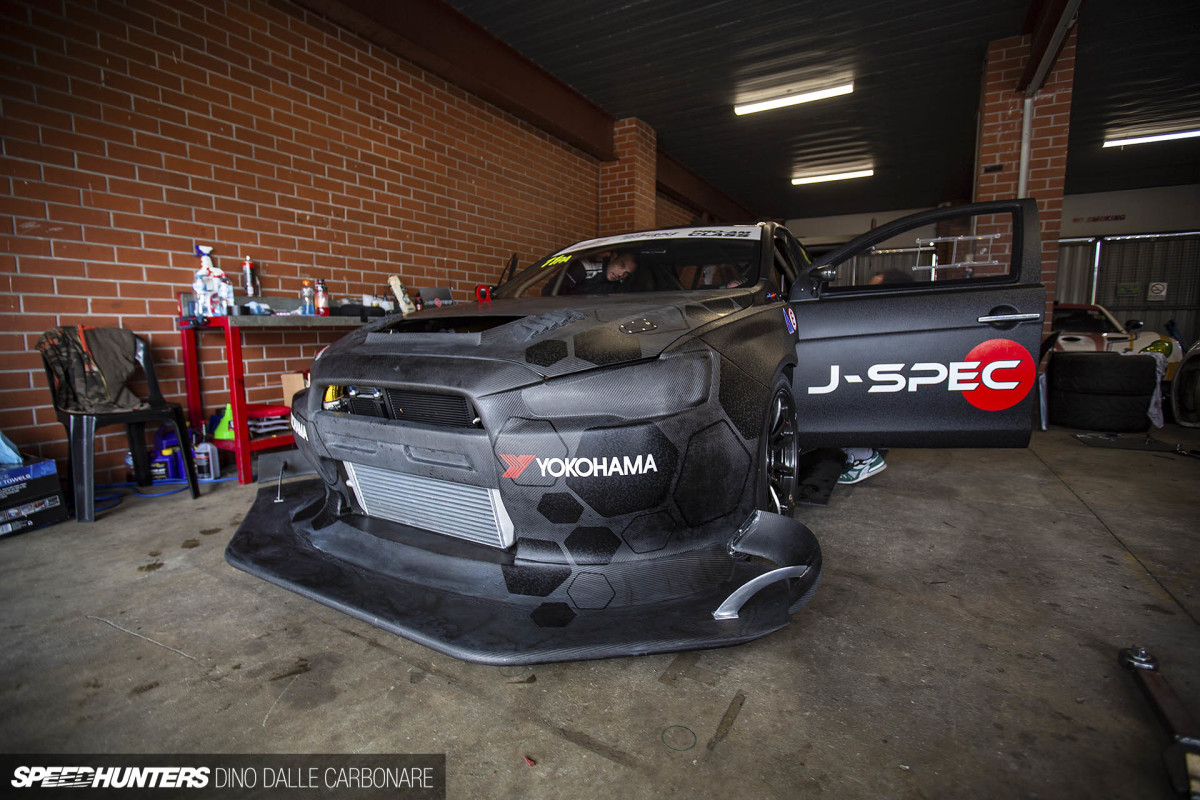 With the rain finally stopping, many of the teams that were already set up in their pits started to go out for their first practice runs. One car in particular I wanted to see was the J-Spec Mitsubishi Lancer Evo X that has come over all the way from Switzerland. This is one of two cars that J-Spec run, and it sports Andrew Brilliant's 'Infinity Wings' at each corner of the front splitter.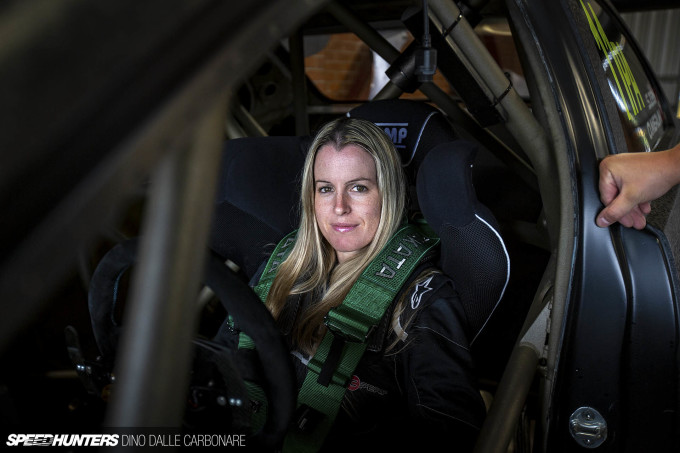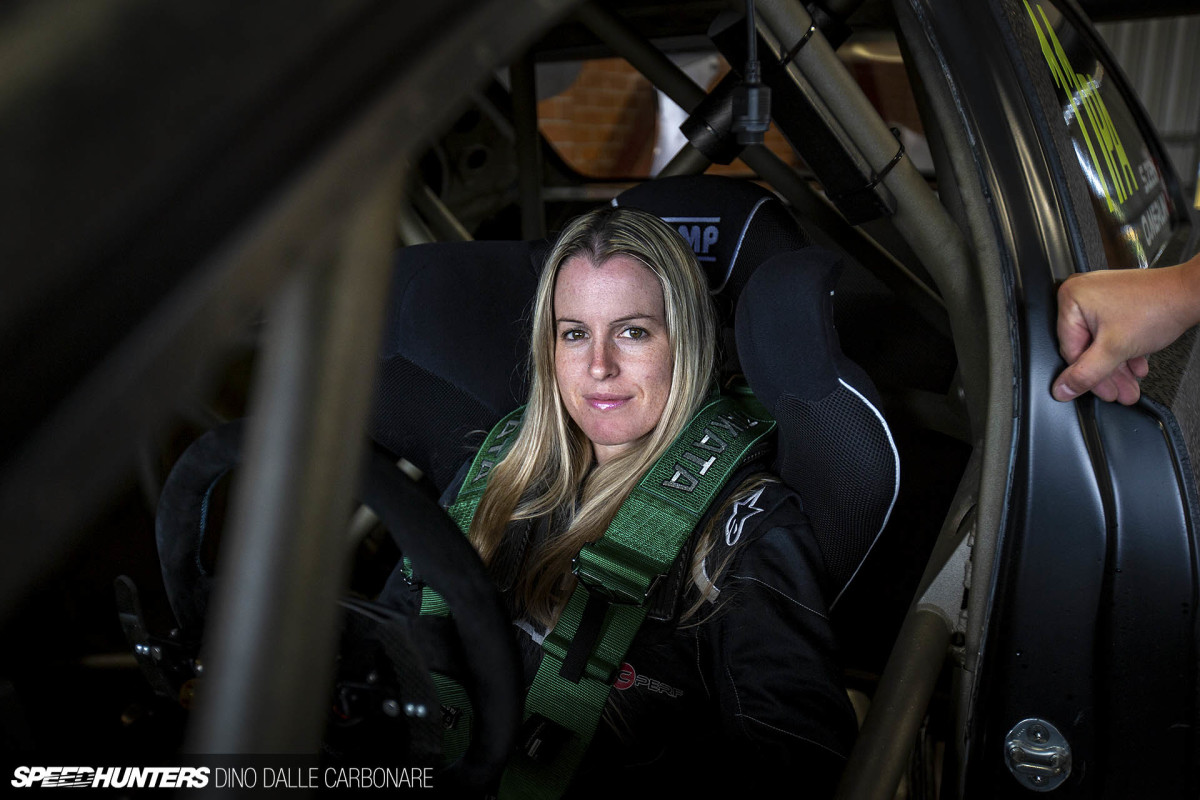 The driver, Olivia Merlini, spent most of the afternoon testing. I just heard from Andrew that their splitter ended up cracking under the immense downforce that the aero package develops. It seems even the high-end carbon structure was unable to cope with the stress. They will be trying to fix it overnight with the help of a local carbon fibre specialist who is making his way to the track right now.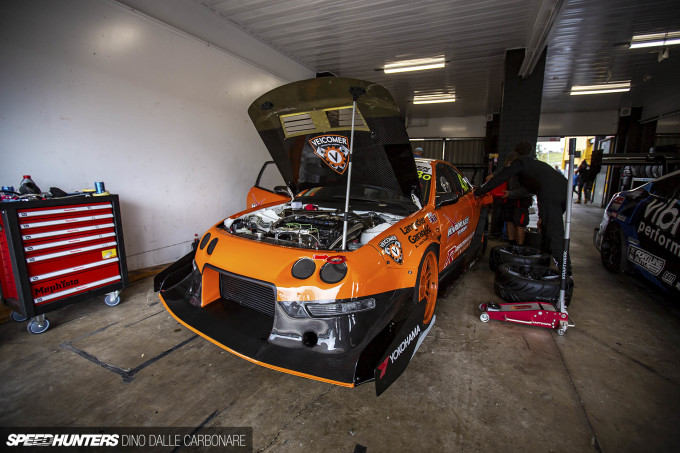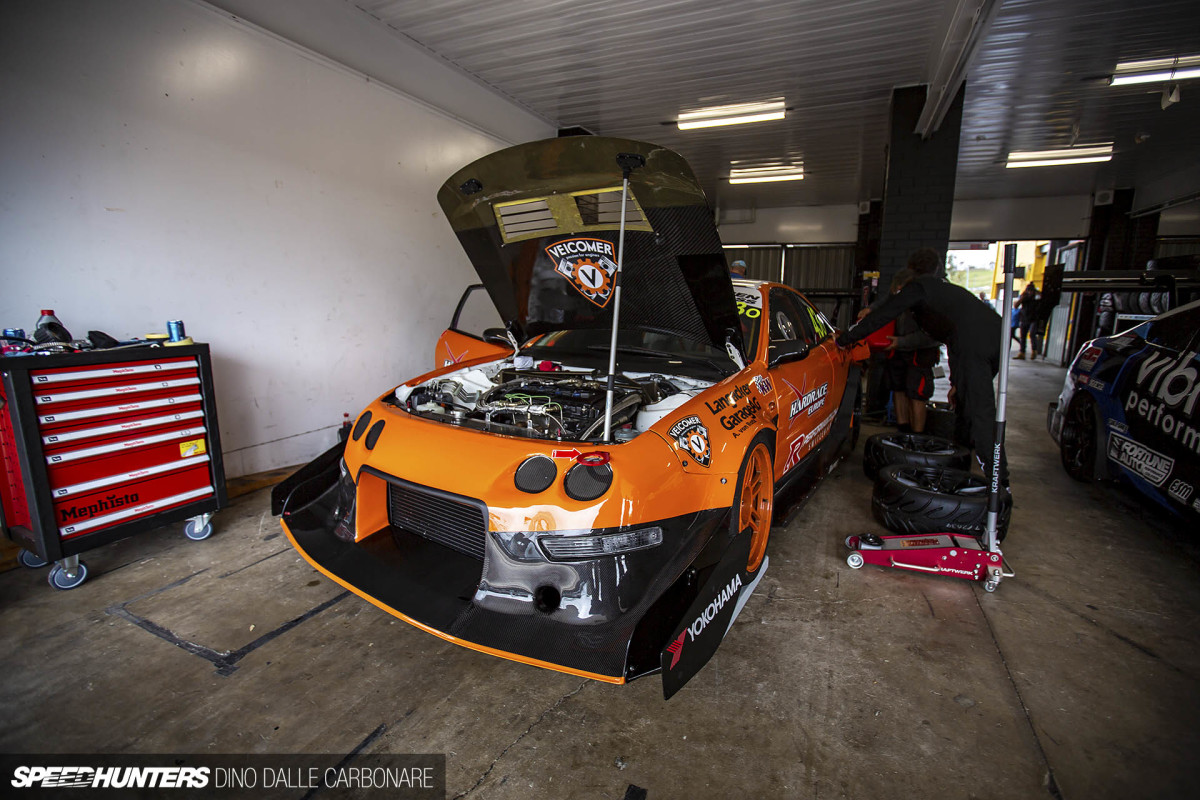 Not too far away was another entry from Switzerland, the R Performance DC2 Honda Integra entered in the Open Class.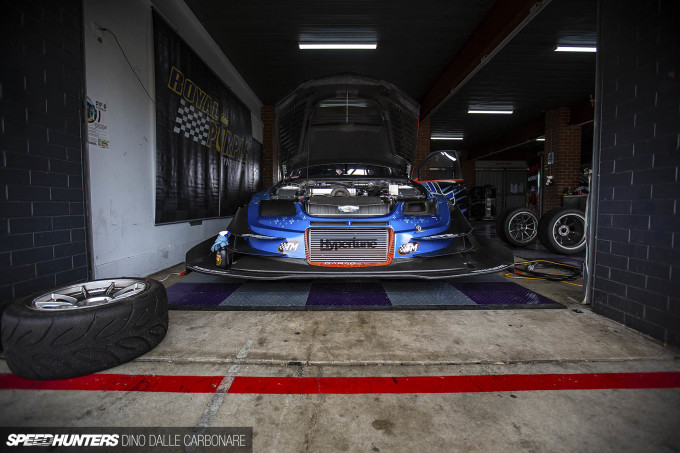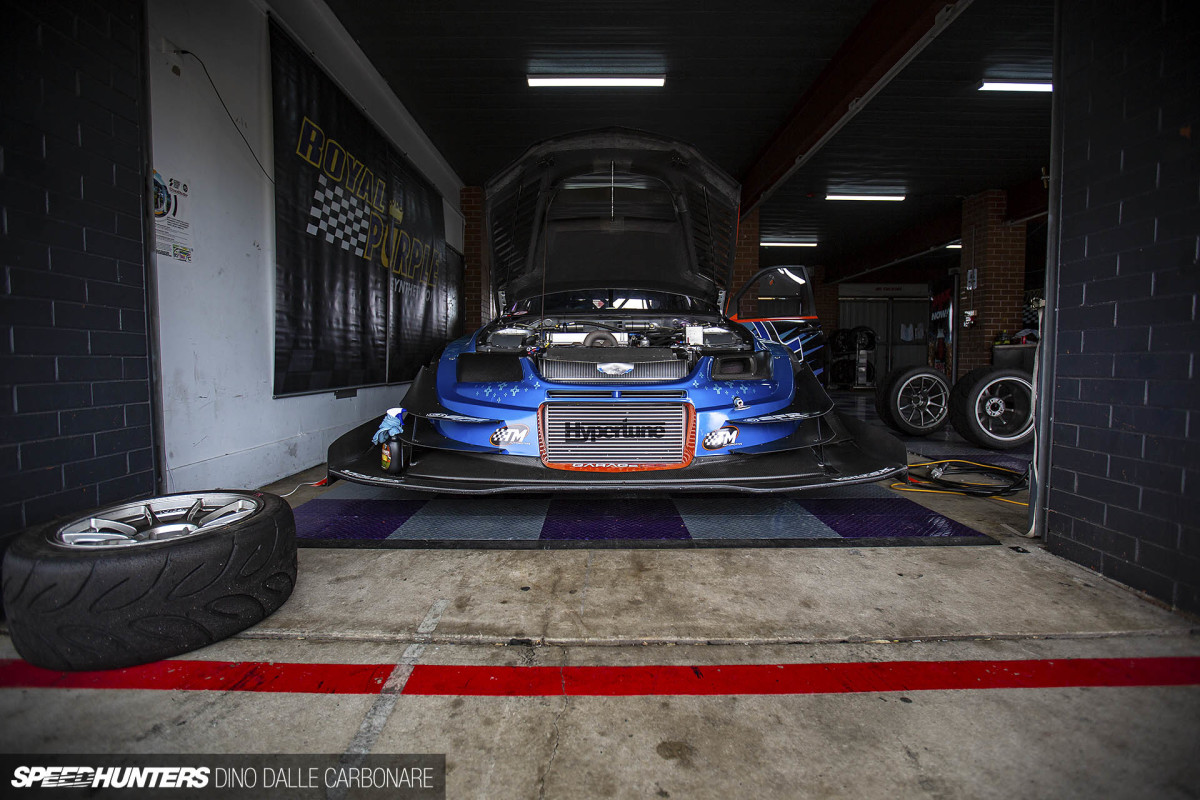 The first time we covered WTAC, Tarzan Yamada was driving the Tomei/Cusco Impreza. For me, that has always remained the image of WTAC.
It's pretty cool that he's back out at this event and behind the wheel of another legendary JDM build: the JUN twin-turbo Z33 that Tanaka-san built over a decade ago. It will be interesting to see what sort of lap time Tarzan will be able to get from it, and how he will place in the Open Class.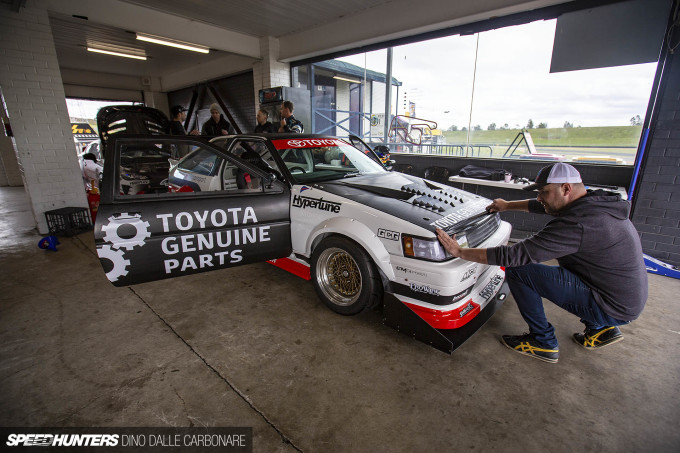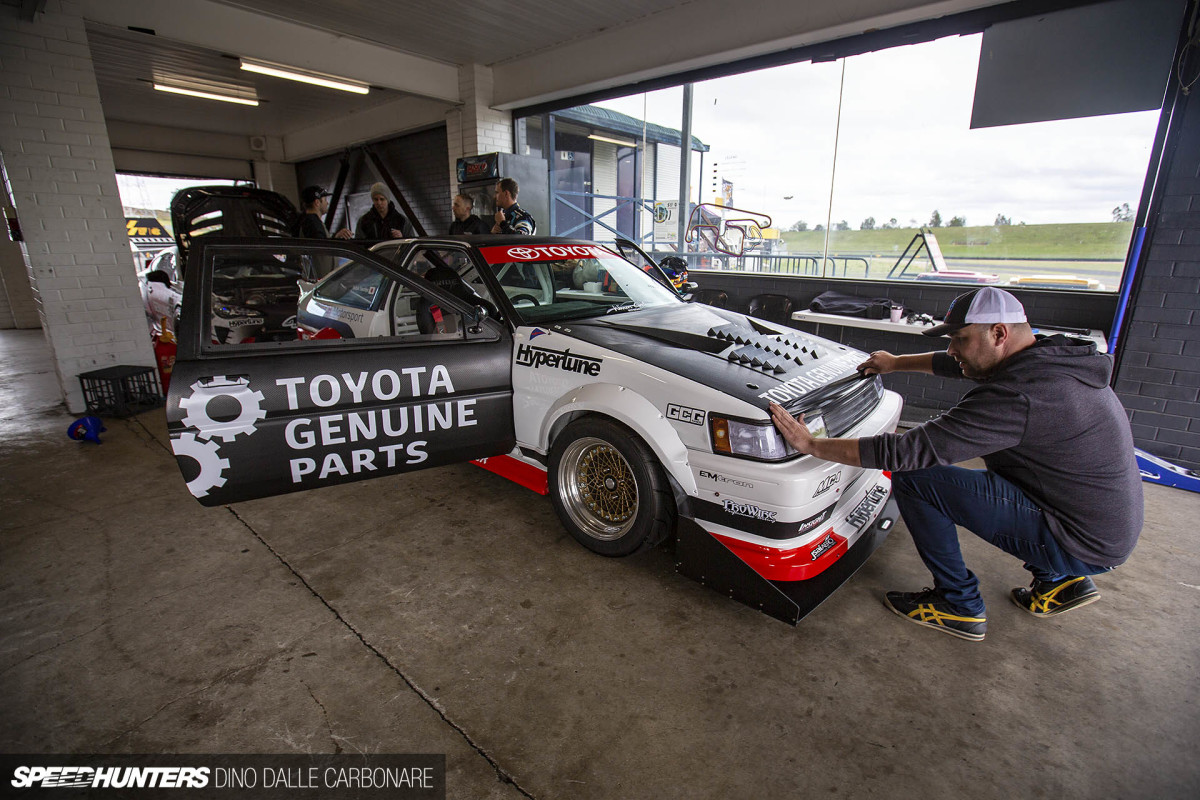 Speaking of special Japanese guests, this will be Keiichi Tsuchiya's ride for WTAC 2018. He's actually racing Beau Yates' AE86 which has been refreshed for the legend himself.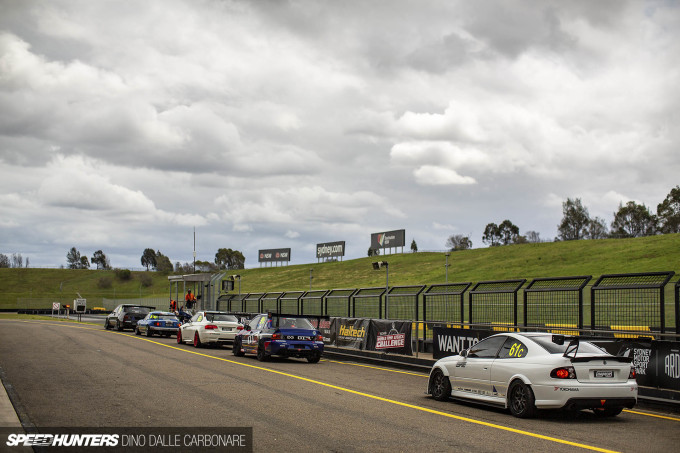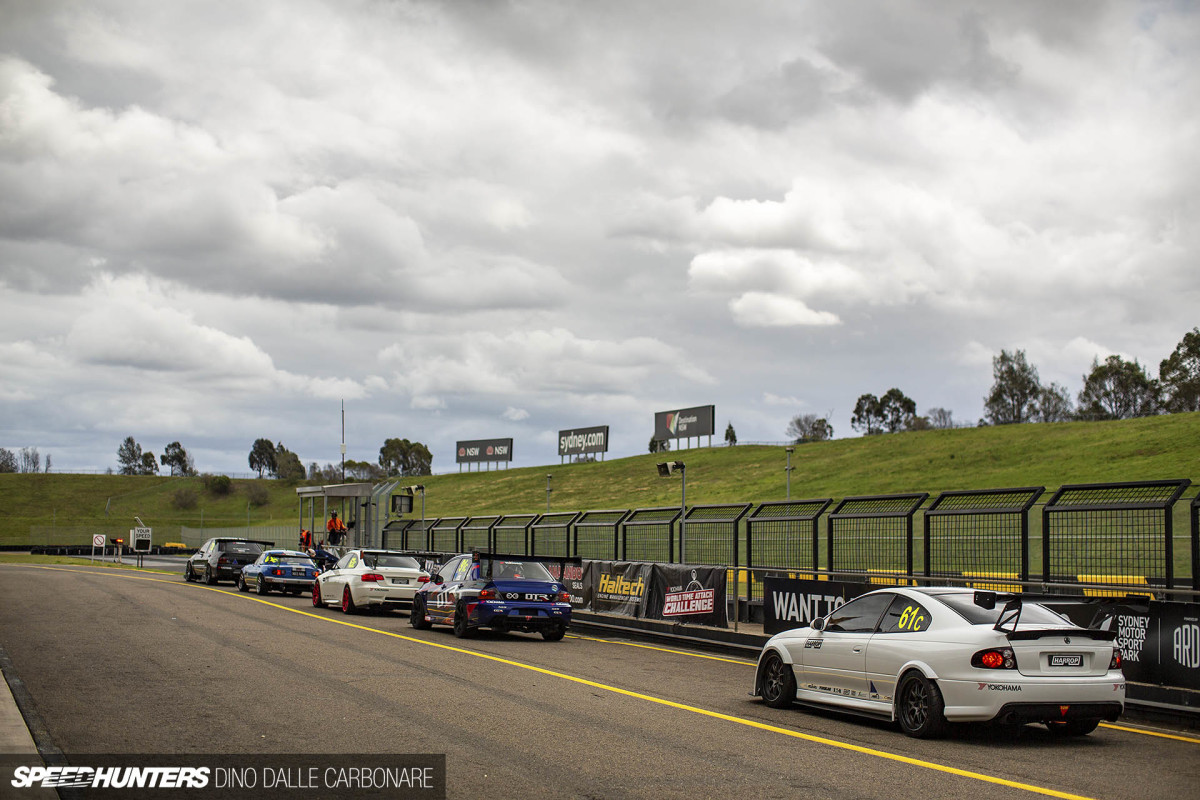 It will be so cool to see him driving competitively again.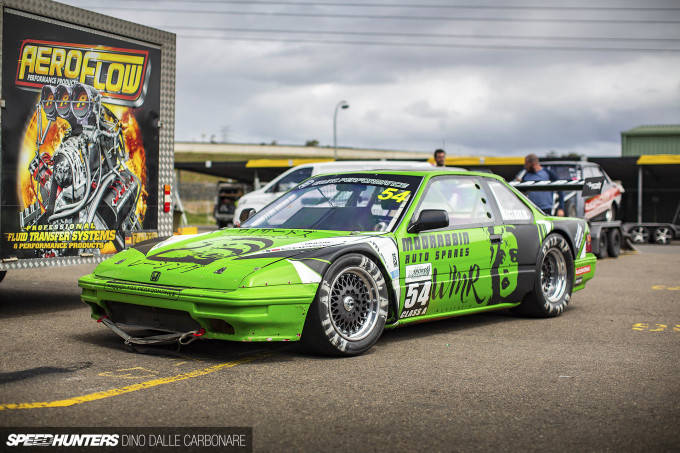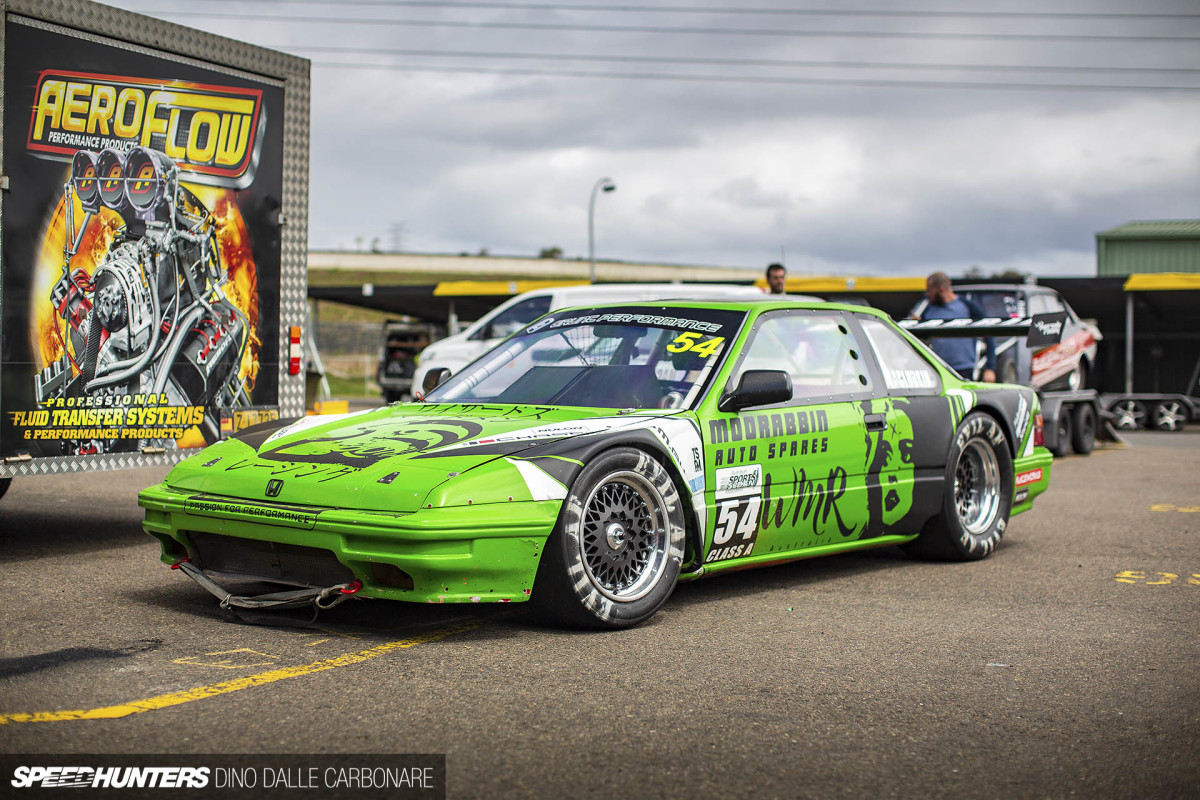 The paddock was quickly getting interesting as more display cars arrived. I shot another spotlight of one of the sweetest MR2s that I've seen in over a decade. More on that soon.
Let The Real Party Begin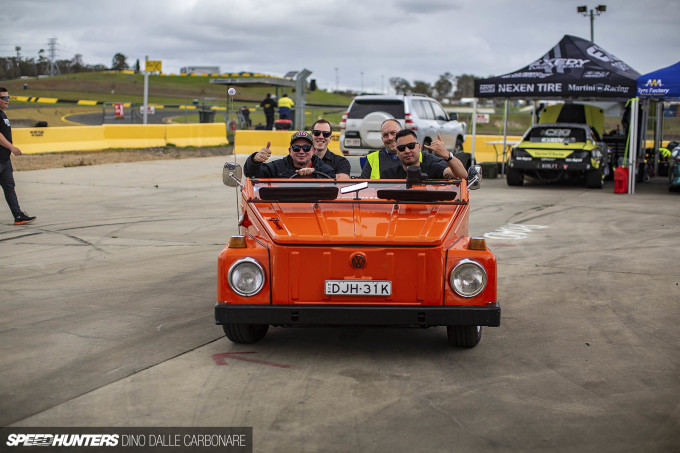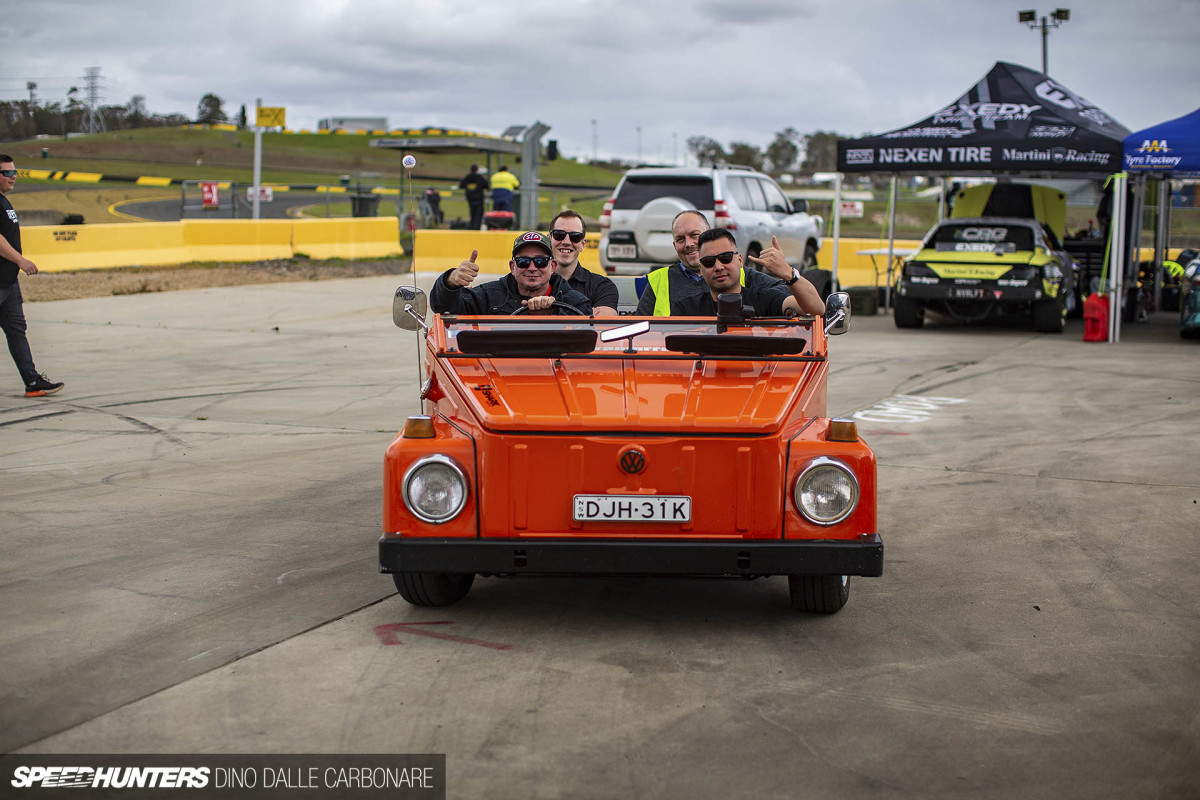 After hearing that the drift teams had set up on the skid pad, I got a quick ride on Ian's orange 'The Thing' – another set of wheels he prepared for in-event transportation – and made my way over as there was one specific car I wanted to check out.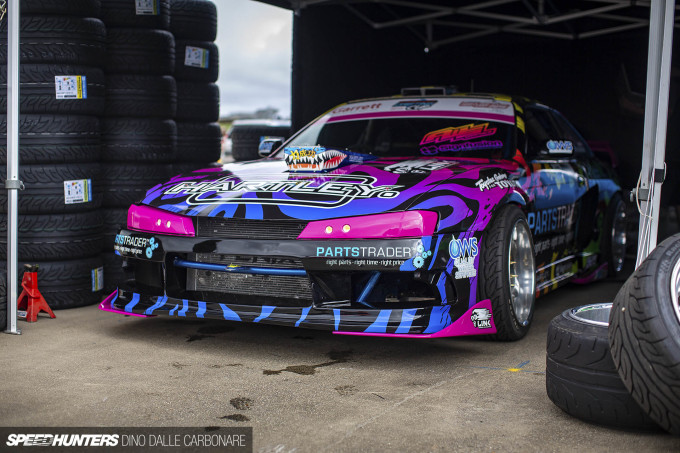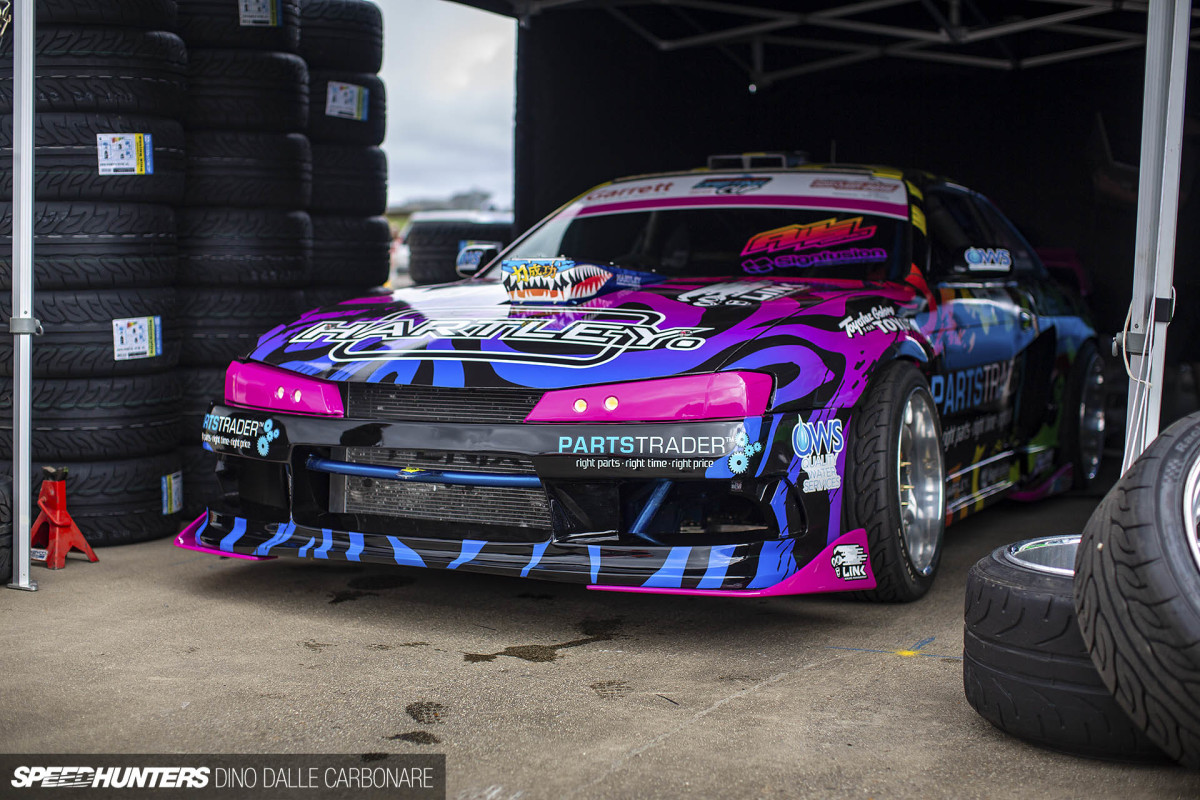 That would be Jaron Olivecronia's S14 which Richard featured some months back.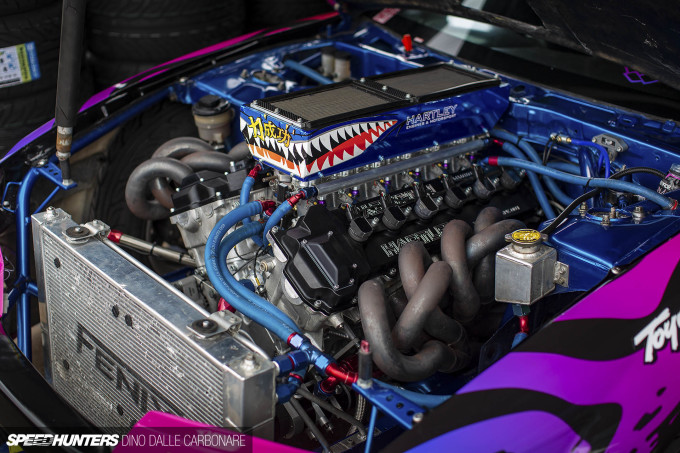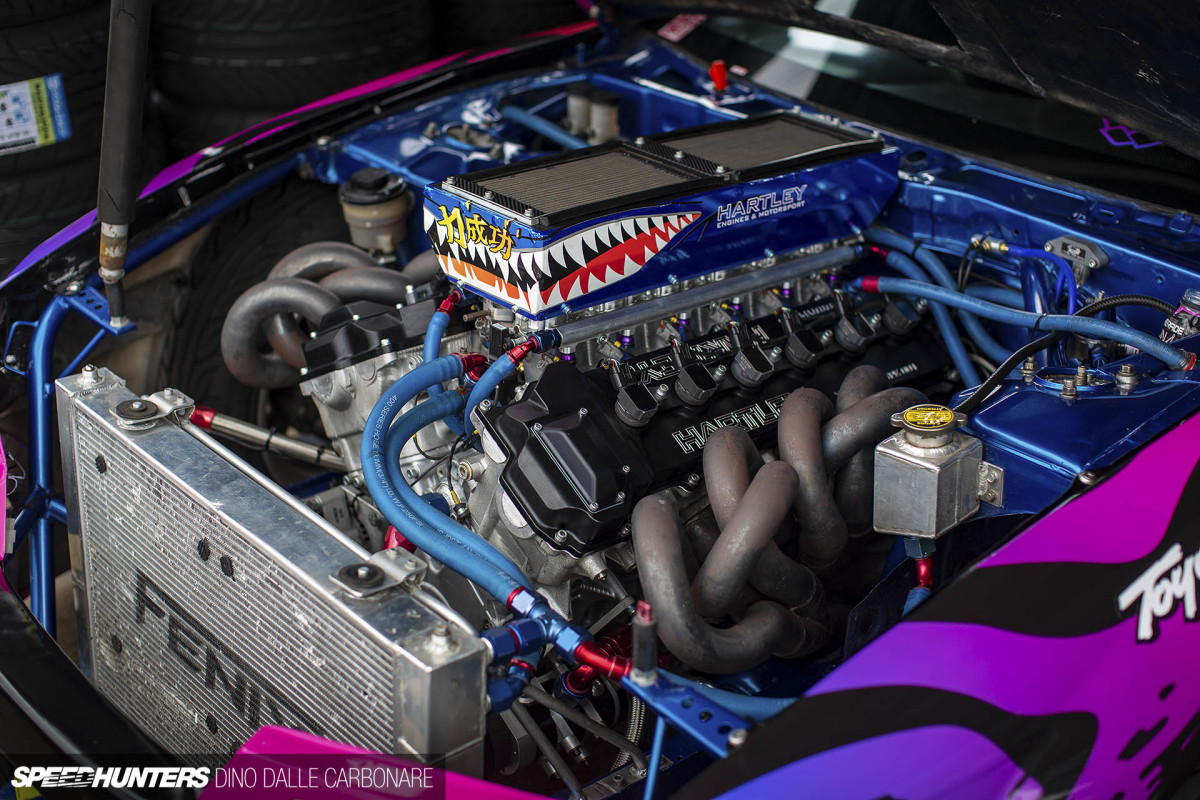 I just had to see the Century-based V12 setup in person, and more to the point…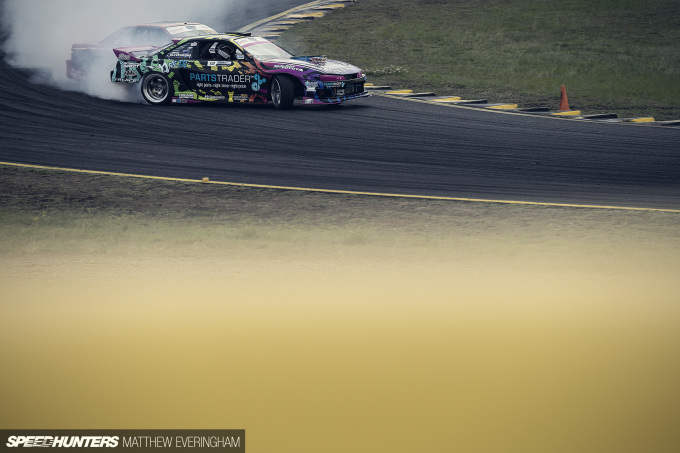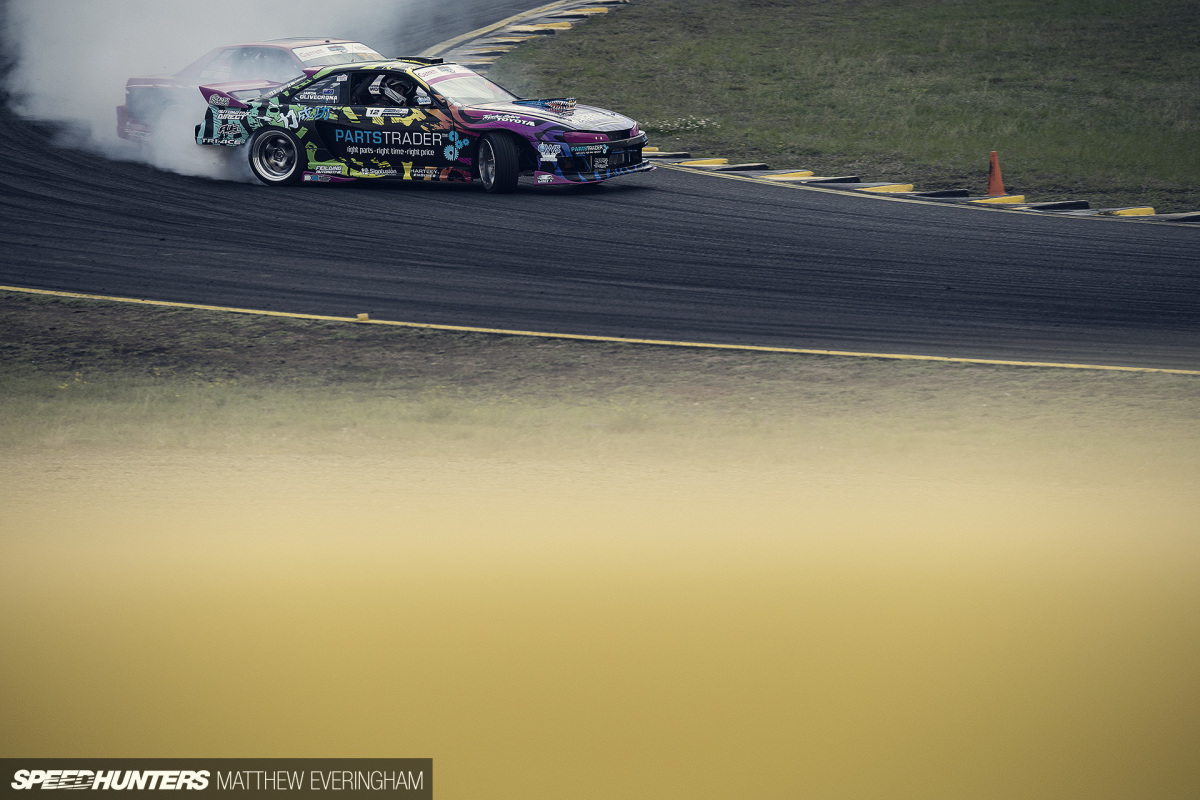 …hear it in action.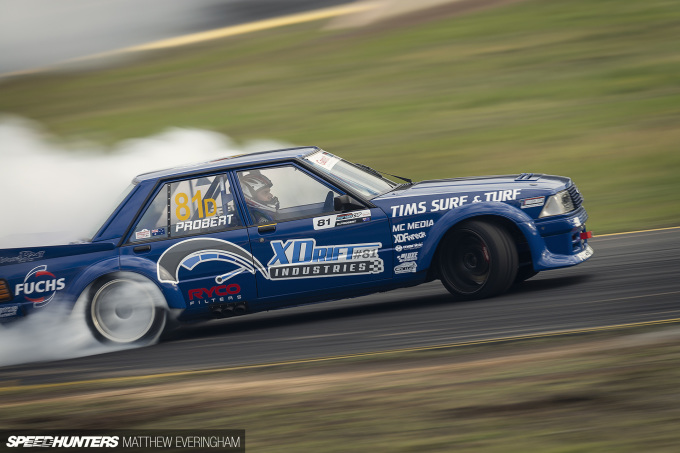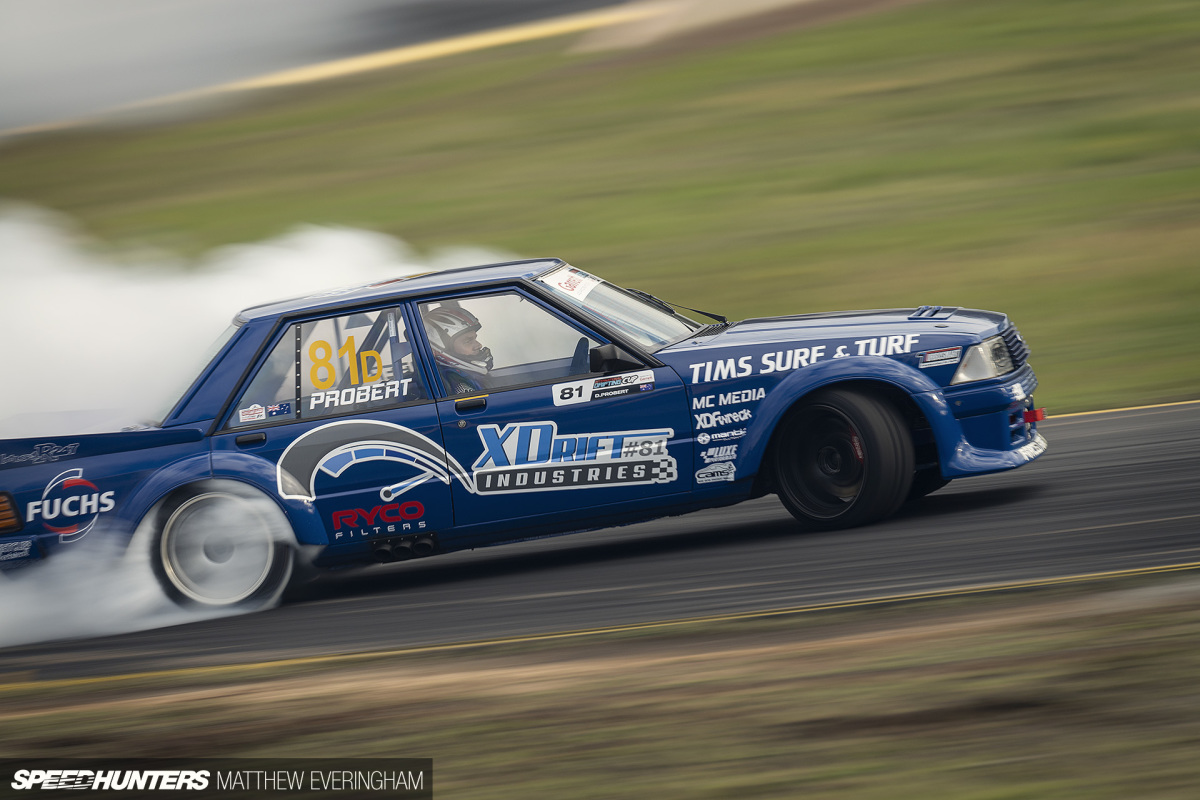 Barra all the things.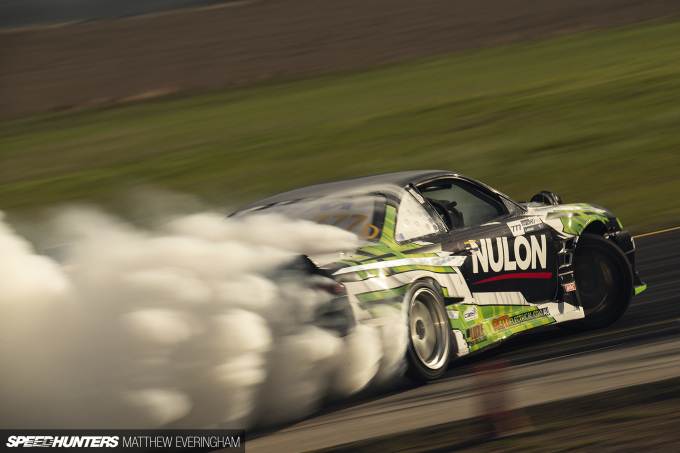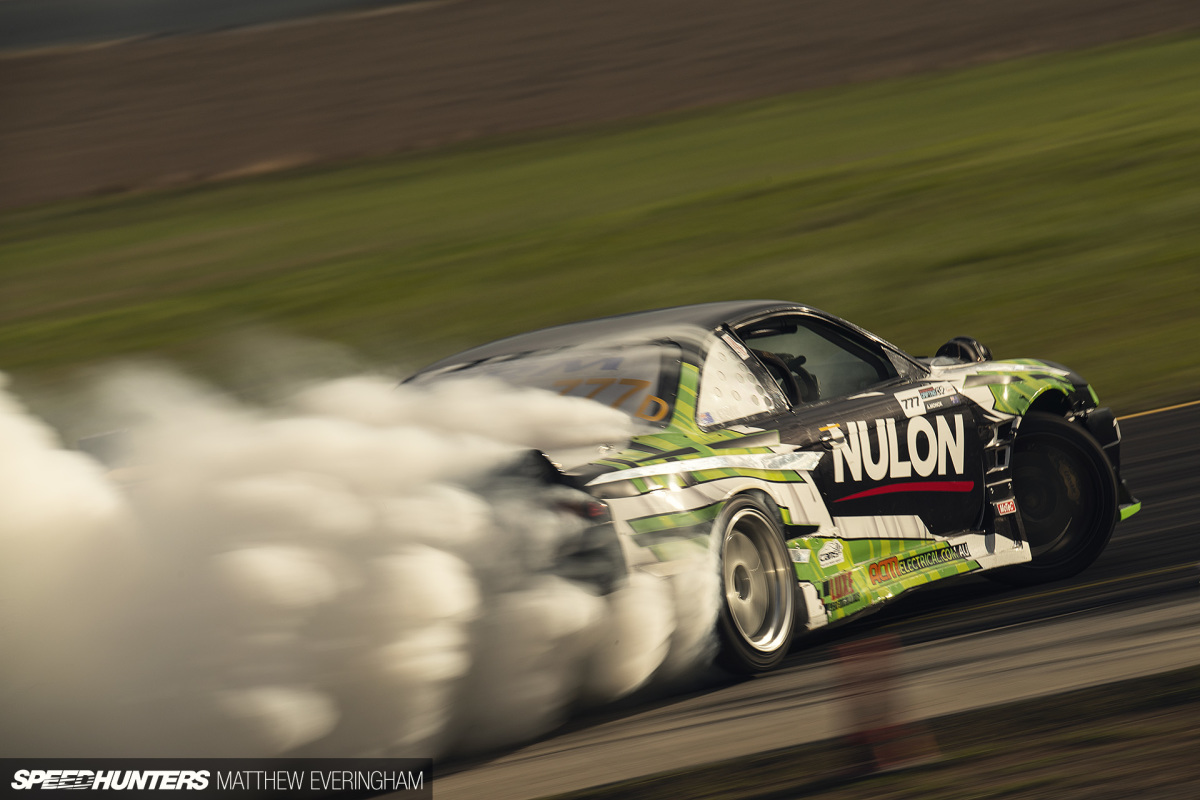 After shooting the above shots of the first drift practise over the last few corners of the track, Matt has just come into the media room and handed me some shots of the Japanese cars arriving and unloading.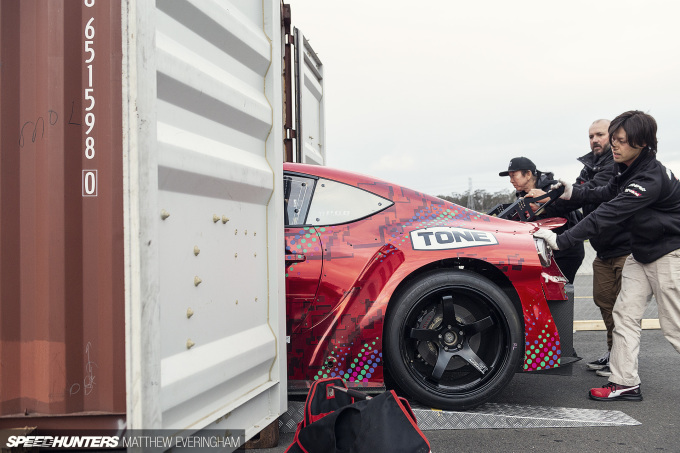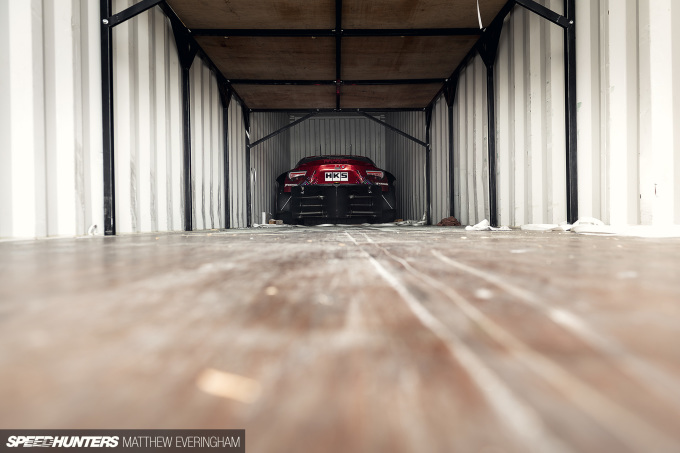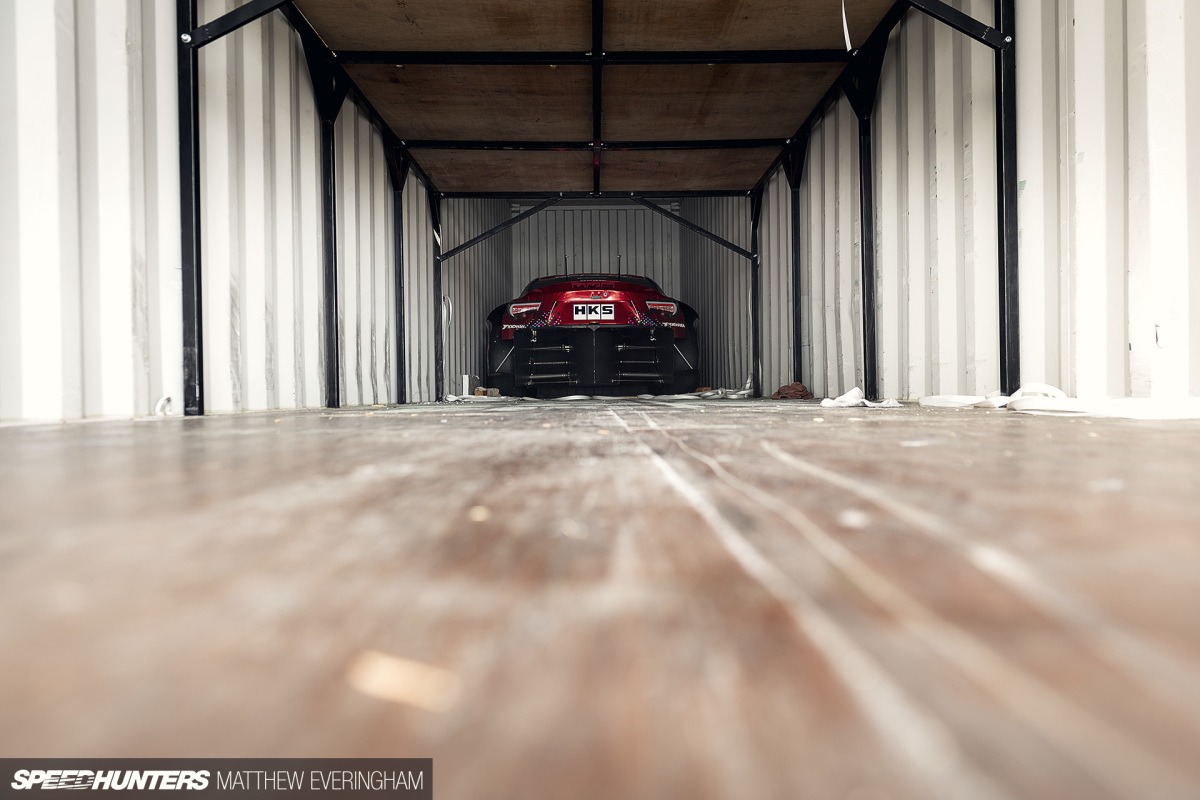 The teams were able to pull them out and push them into their respective pits, but due to the quarantine period not being over until tomorrow, they are unable to touch them.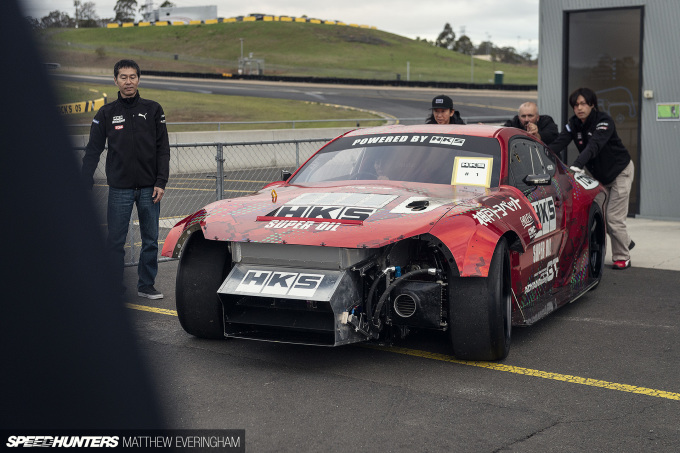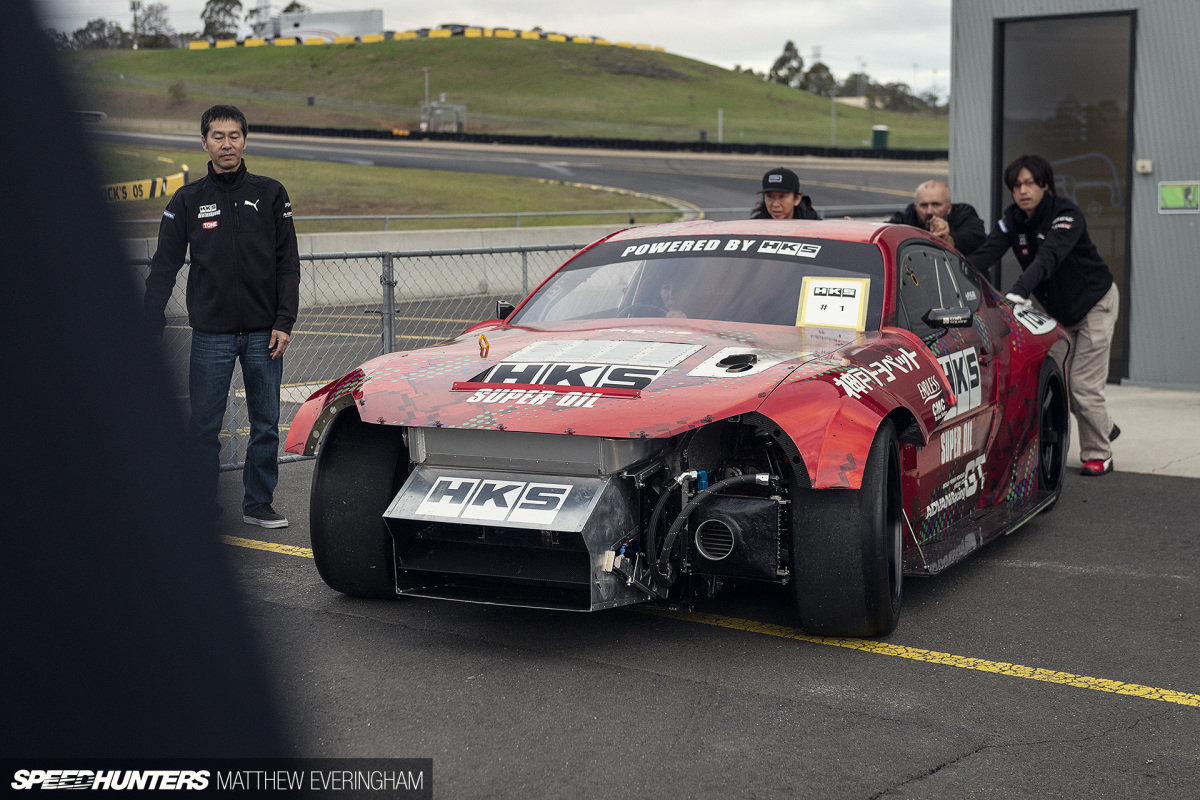 Darkness has set over the track now and I think I should probably wrap things up here. This has been a day to whet our appetites on what's to come over the next two days. In the morning, the Japanese teams will be able to finally get to their cars and will be scrambling to get set up and ready to go.
We'll keep you fed with posts and 'In The Moment' updates as things unfold, so make sure you check back to see how it all unfolds.
Also, don't forget to keep a watchful eye on our Instagram Stories for impromptu live streams and updates from the event all weekend.
Dino Dalle Carbonare
Instagram: speedhunters_dino
dino@speedhunters.com