Los Angeles & Rotiform
When most people think of California they think of Los Angeles. And when they think of Los Angeles, people seem to have a whimsical version in their heads: artistic, progressive, and modern.
Whatever this picture is for you, let me tell you that Los Angeles is very much a different world from the little beach town outside Santa Cruz where I live. People from outside of California seem to lump the whole state together as one big thing, but this is far from the truth. At any rate, this event on Friday night could only really happen as it did in Los Angeles itself.
Right, cars. When it comes to car enthusiasts, we seem to think of our surroundings in terms of the automotive culture around us; what kind of style do the builds have and what are the reasons they are this way? Given the number of car culture stories that run in publications around the world that focus on the Los Angeles area, the immense car culture that lives here certainly is no secret.
The Rotiform pre-SEMA send-off at Race Service was a marriage of these two ideas at their best: the idealistic SoCal art scene hand in hand with the grittiness of the automotive world.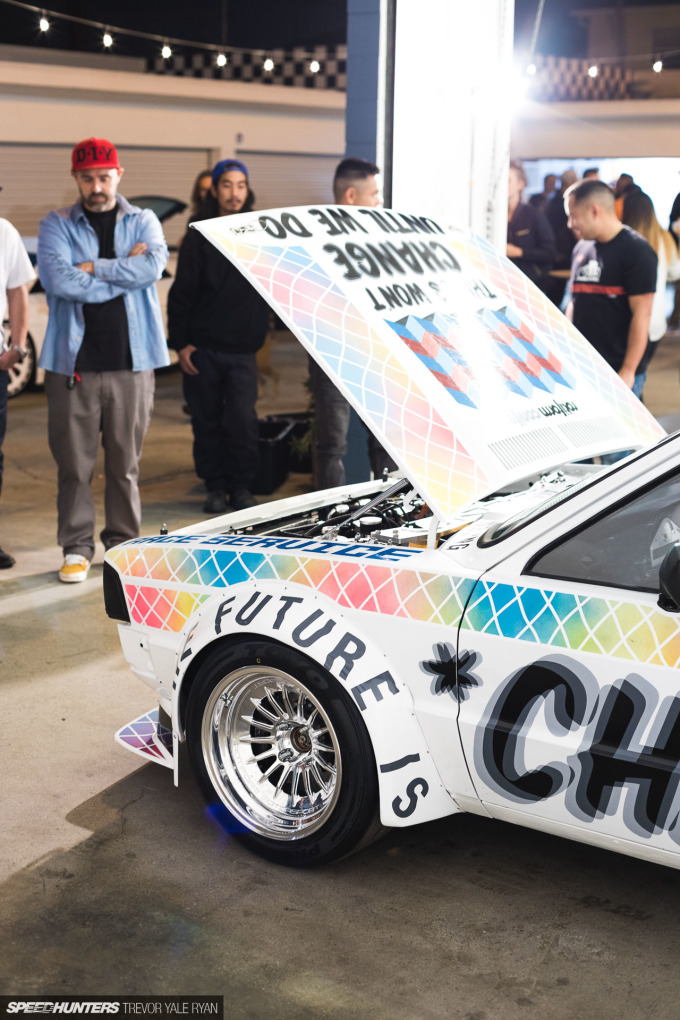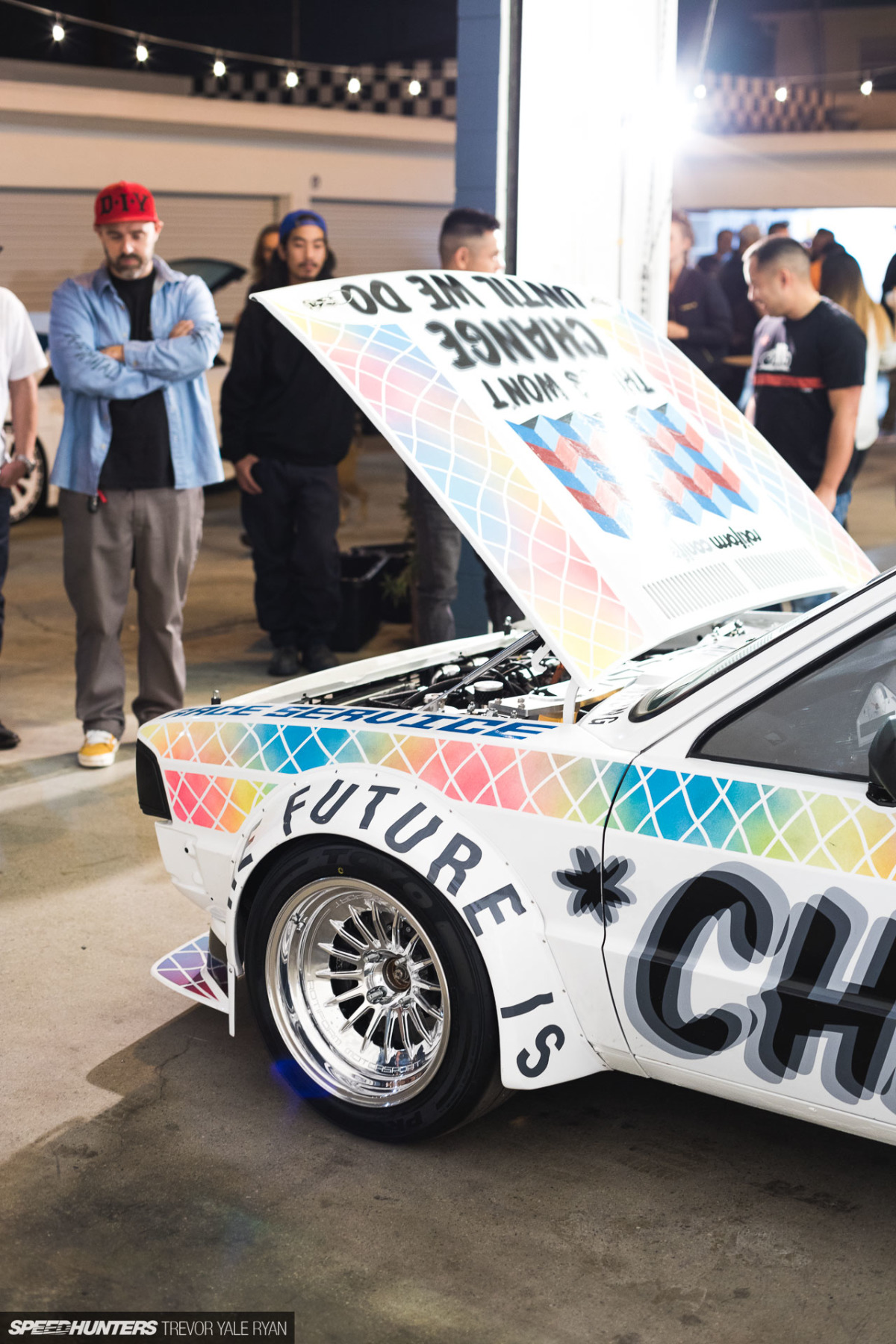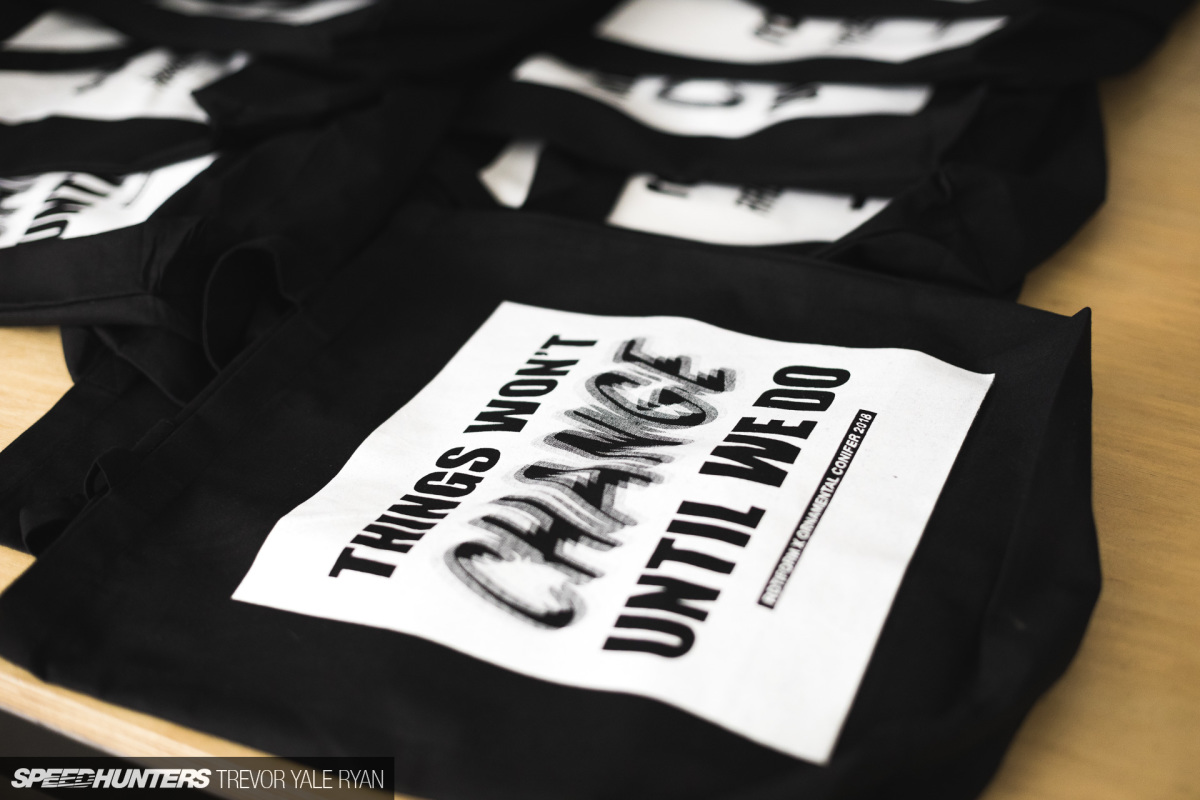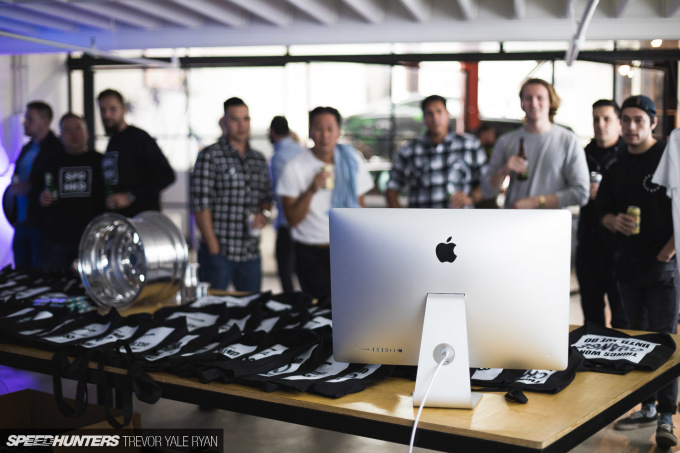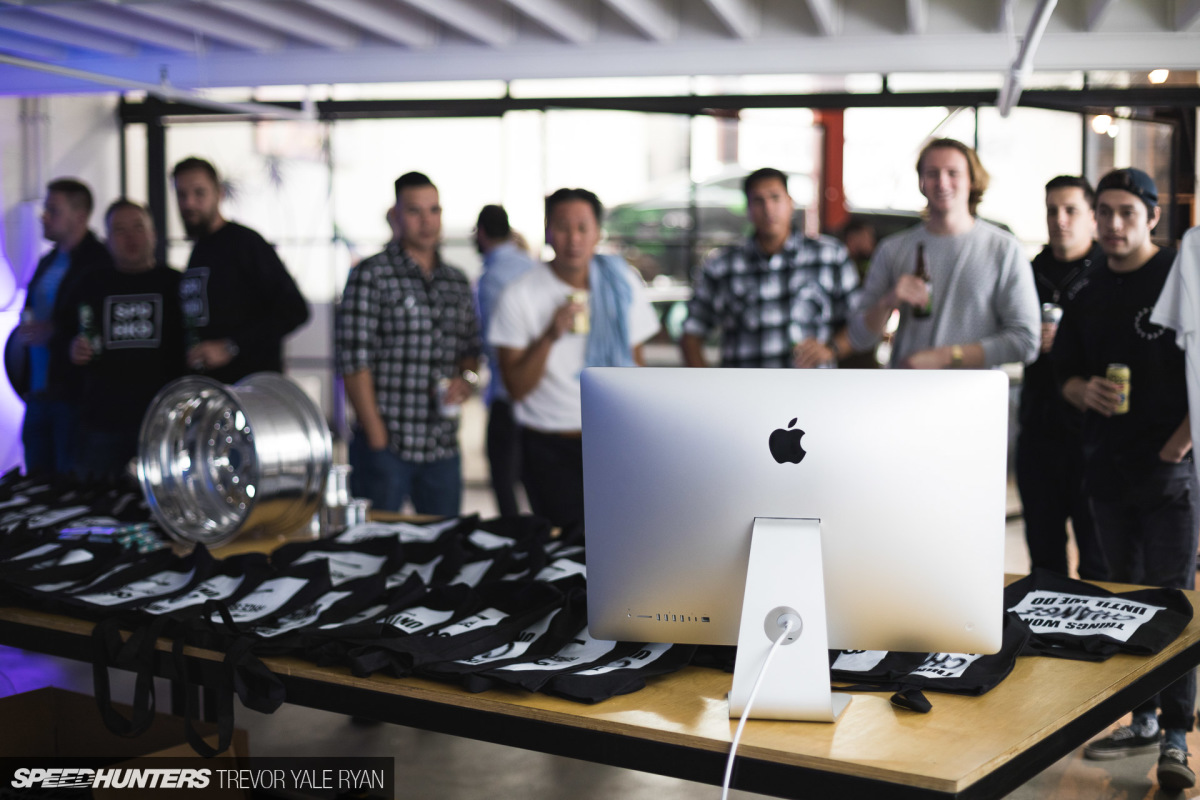 The party was reminiscent of an art exhibition more than a car meet, and the good people at Rotiform opted to play the Dodgers World Series game — which ended up being the longest ever World Series game. A nice touch for California natives, for sure.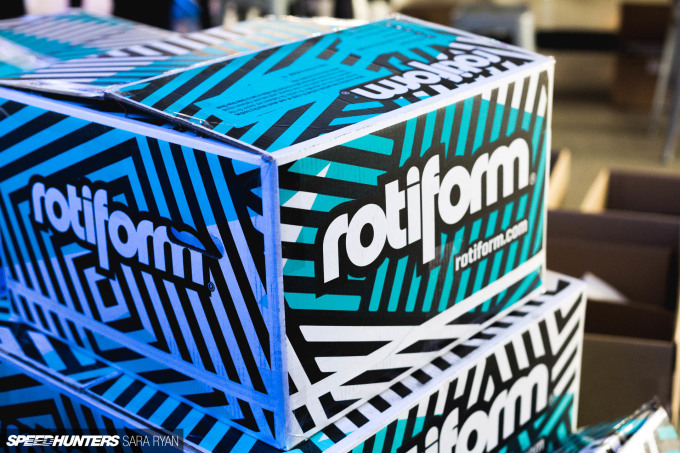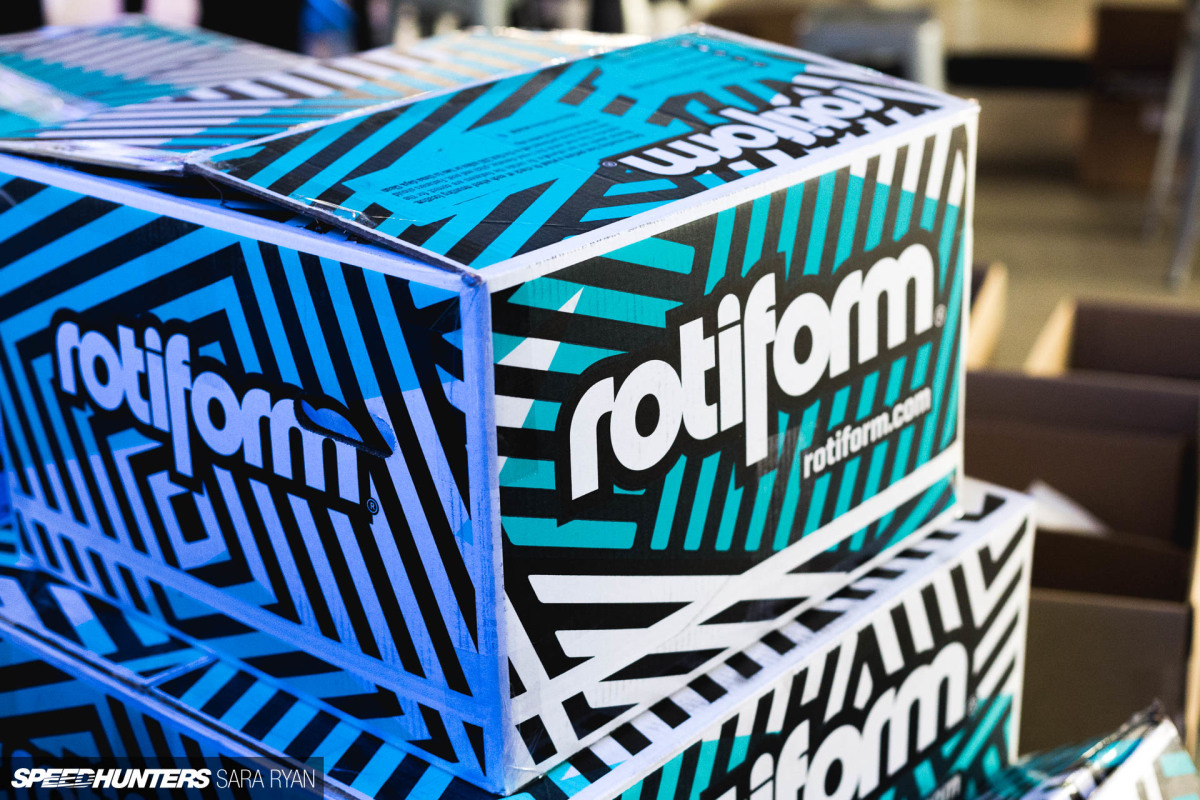 As Rotiform does not have a physical booth at SEMA, instead opting to scatter the show with cars wearing their wheels, this was the perfect opportunity to release a few rad designs. When I say rad, I mean rad. They debuted six all-new motorsport-inspired designs, along with the revolutionary new thread-on AERODISC wheel fans with fully customizable graphics packages.
Race Service x Ornamental Conifer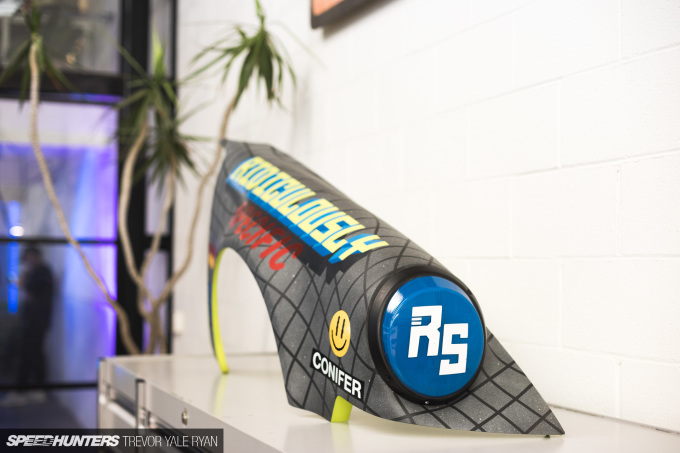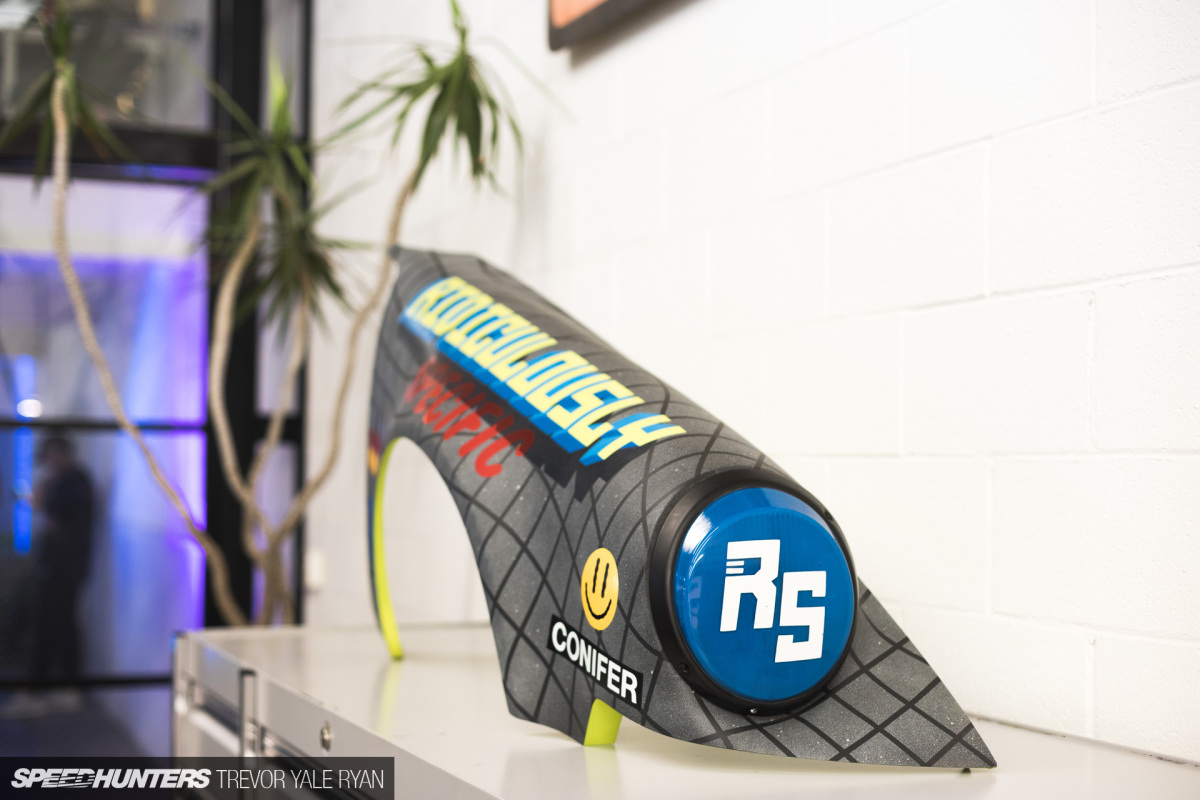 Located just outside of downtown LA, Race Service itself is more of a compound than anything else; a creative collaboration between artists, designers, photographers and, of course, motorsport.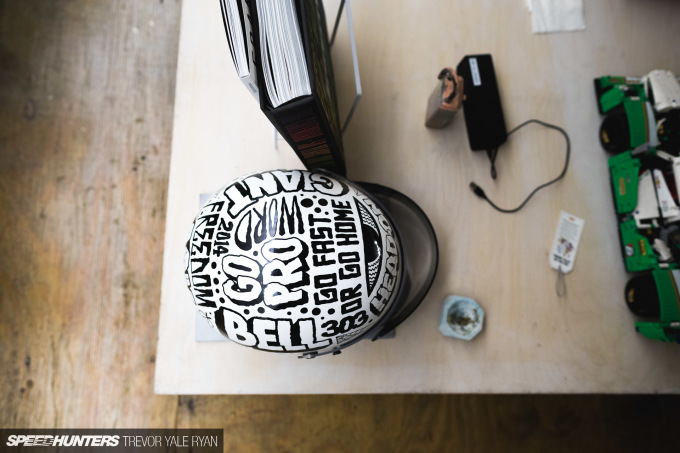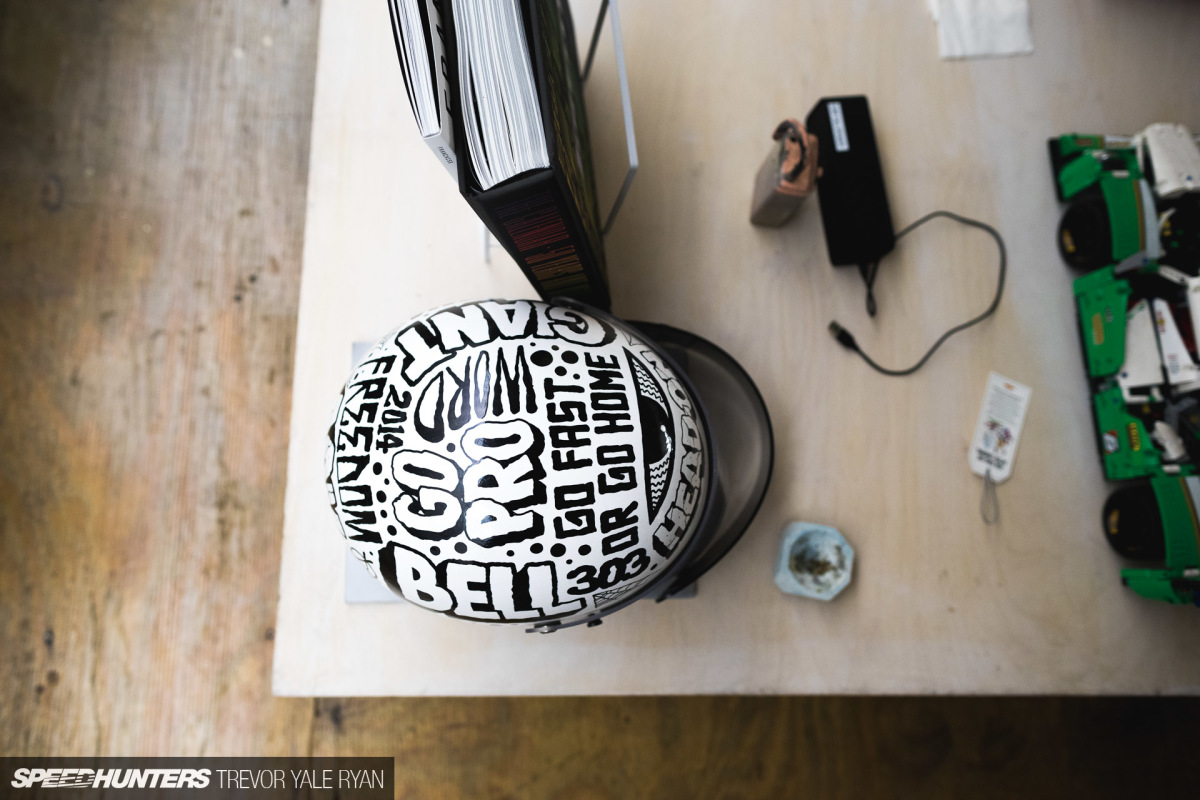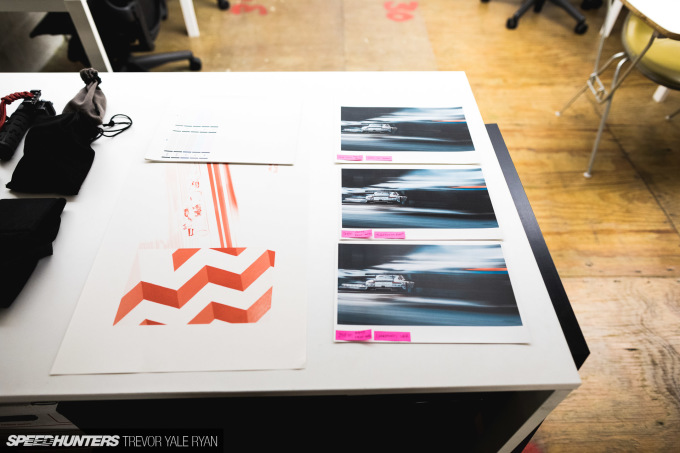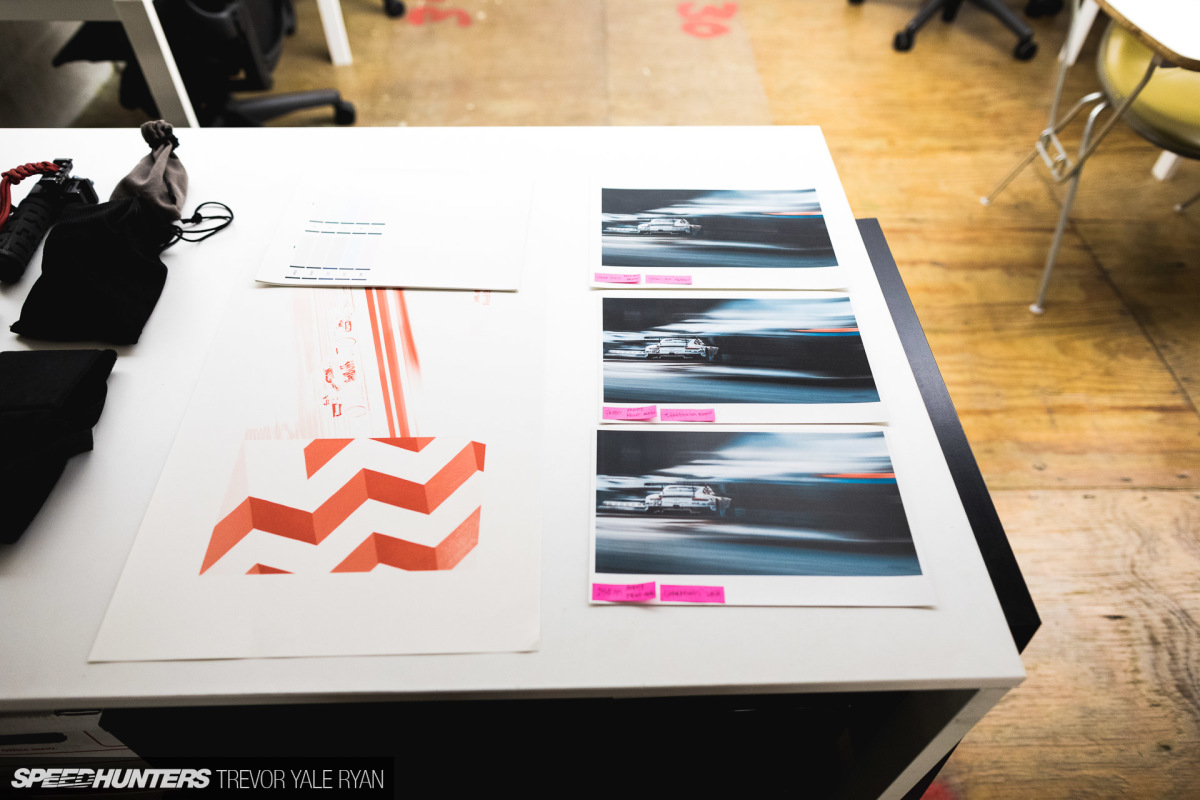 Considering the workshop launched earlier this year, Race Service are making huge leaps in content creation. Young and ambitious, the team oozes the LA dream, and they're making it a reality.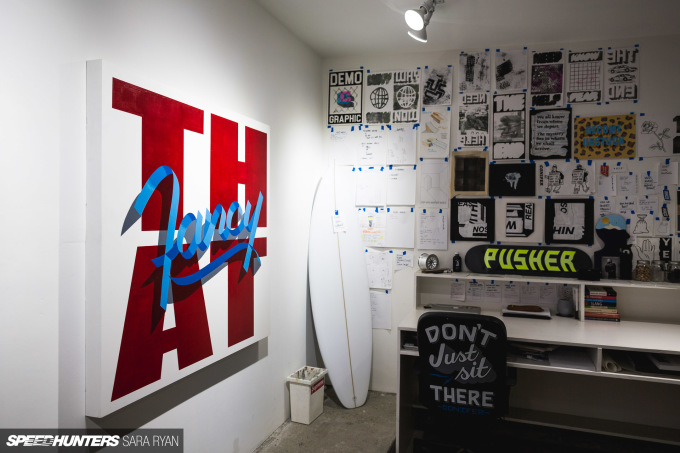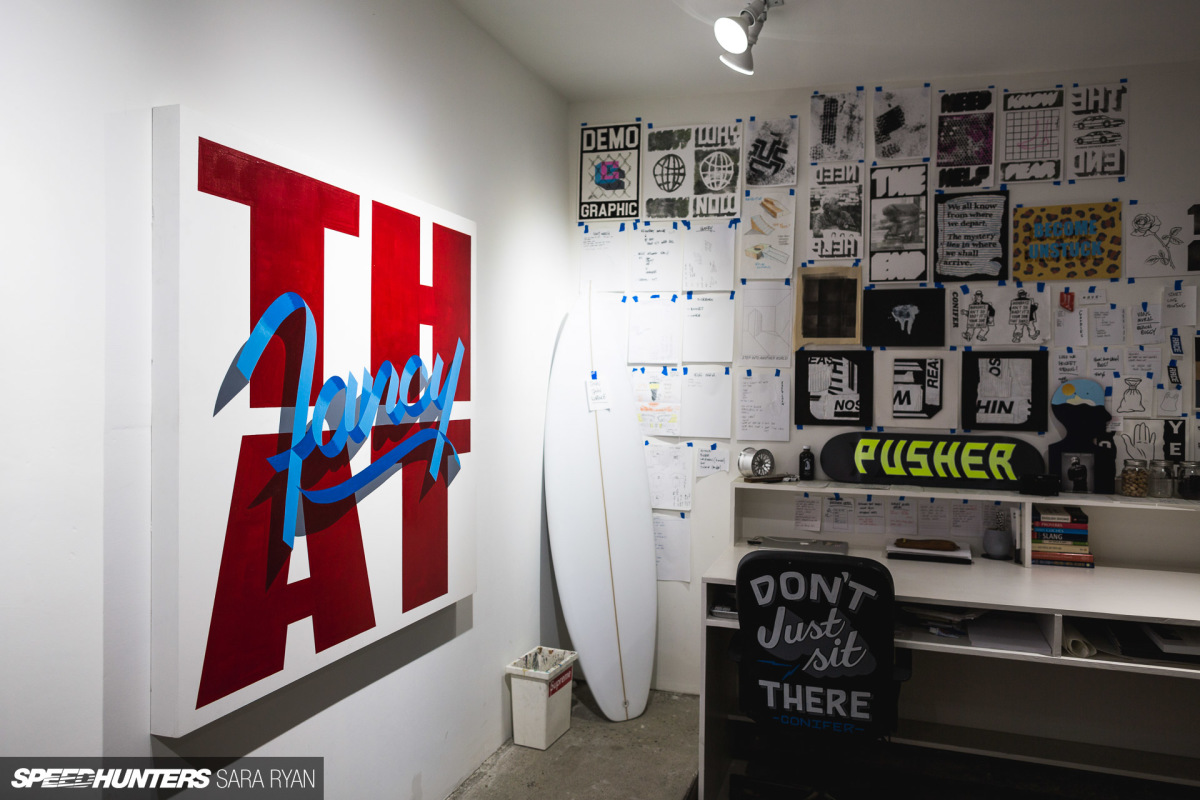 On the art side of this, Ornamental Conifer works out of a small garage at the Race Service compound. He's turned it into a design oriented and organized studio; akin to any good body shop, all of his tools were organized and clean, but in his case the tools happened to be paint brushes and canvases.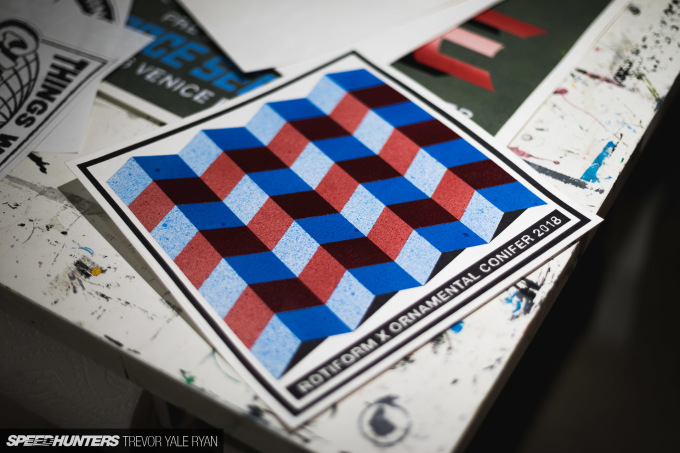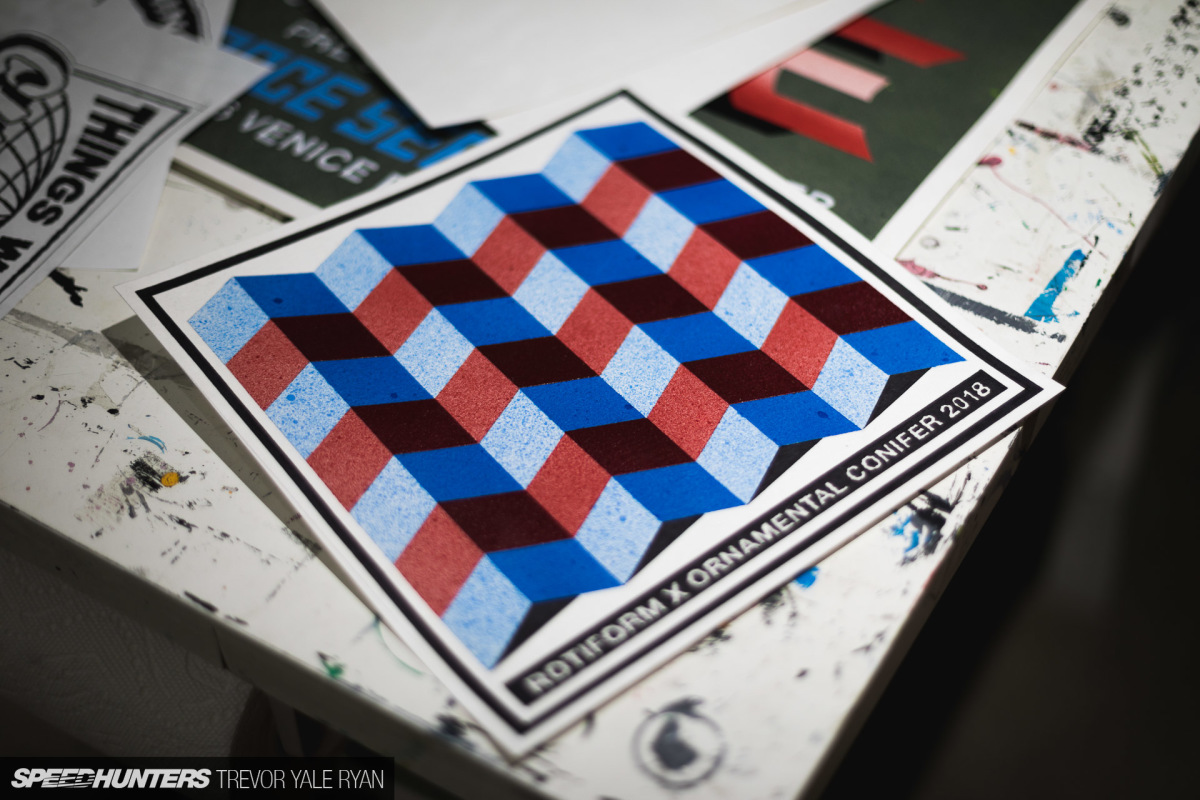 CONIFER does all the lettering, graphics, and design for Race Service. Given that the event was a collaboration between Rotiform and Ornamental Conifer, he was arguably just as much the centerpiece of the Rotiform party as Rotiform was.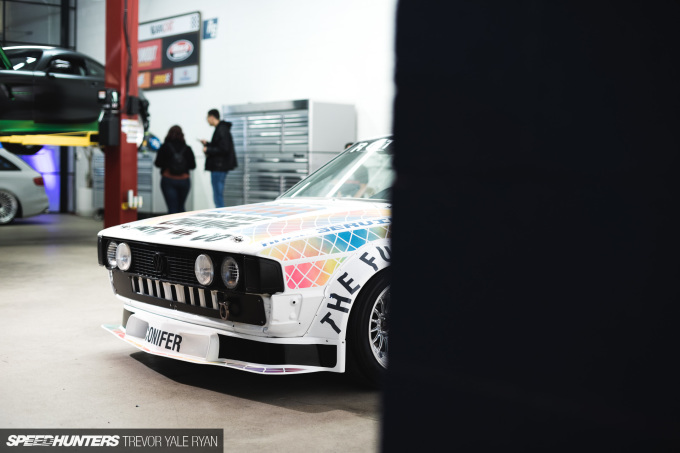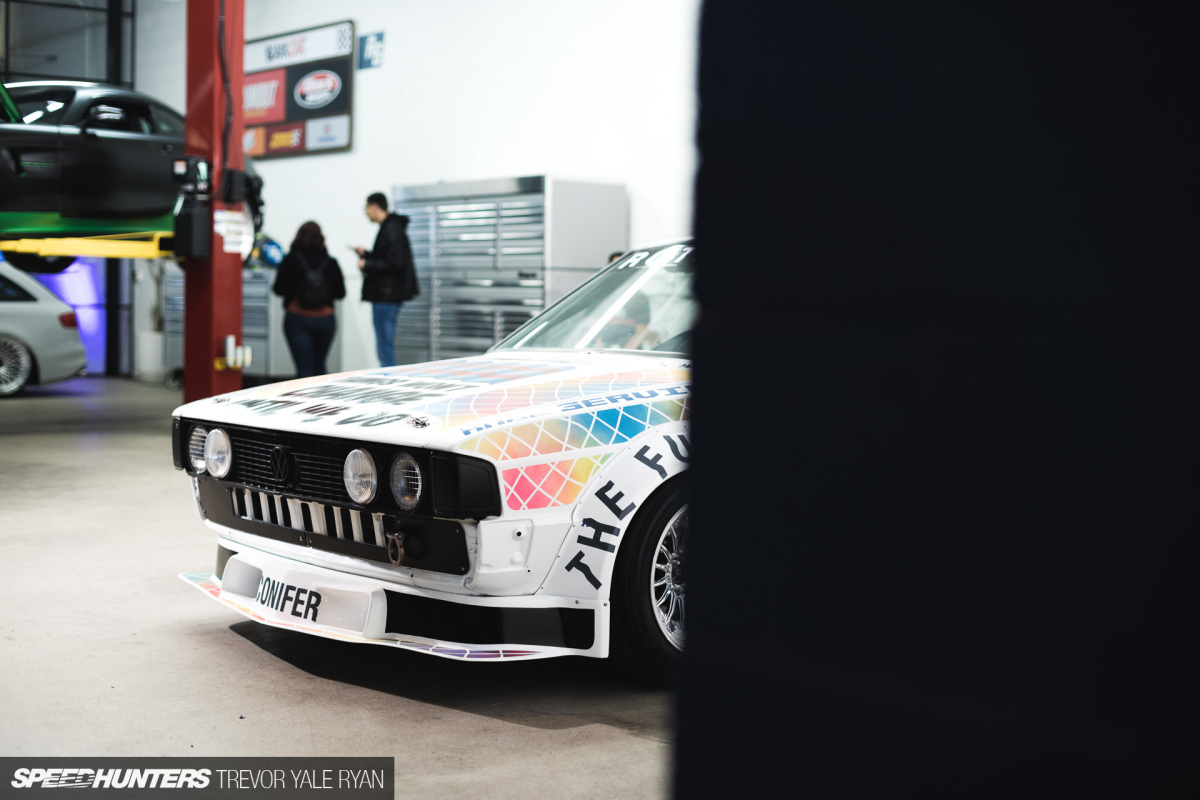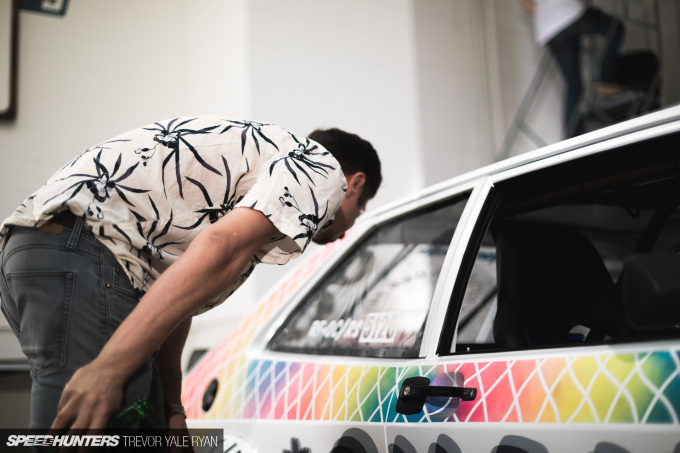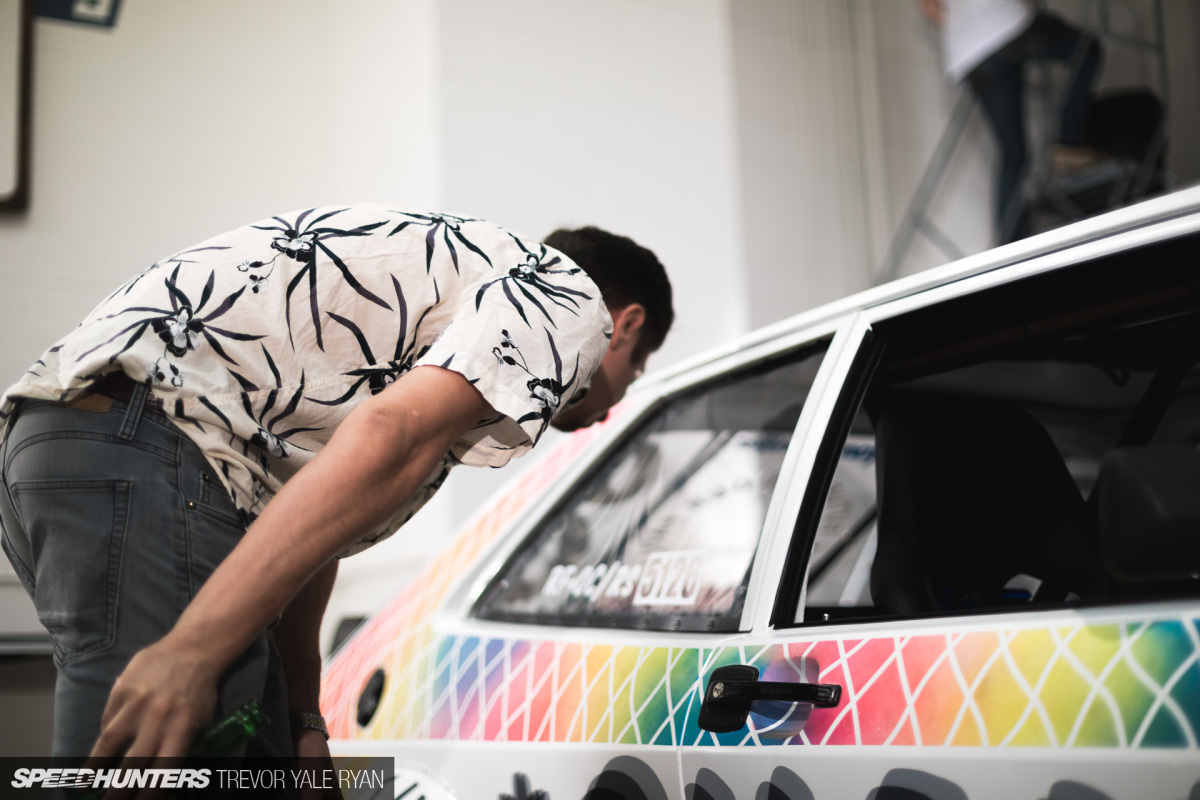 Of everything at the party, the car that commanded the most attention was Jason Whipple's 1980 Volkswagen Scirocco S, one that CONIFER had just finished painting by hand. It's no surprise why, either.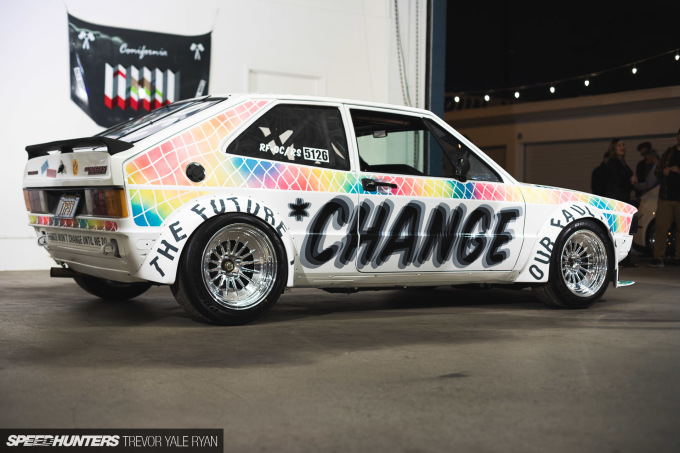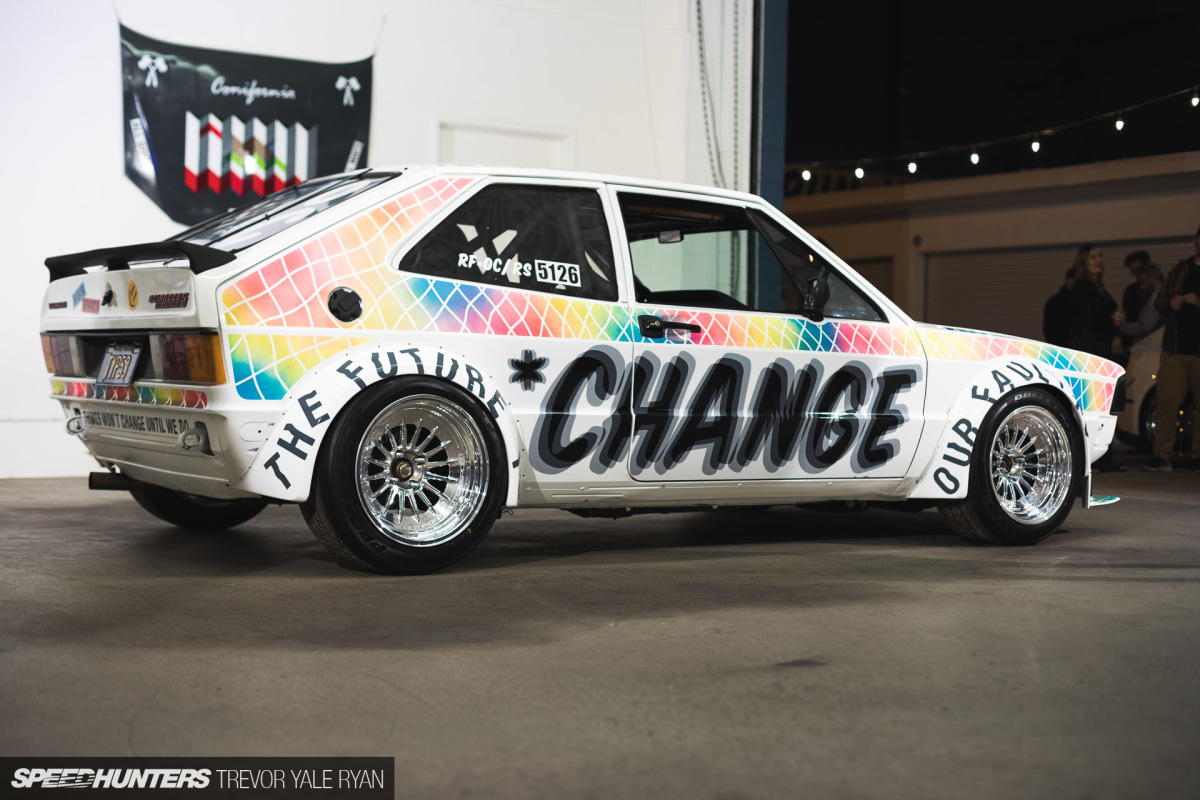 Sporting a progressive manifesto featuring bold colors and blurred lettering, it was no doubt a very original take. With artists of all kinds overflowing out of Los Angeles, separating your work so clearly isn't something that's easy to do here. But it's quite clearly been done.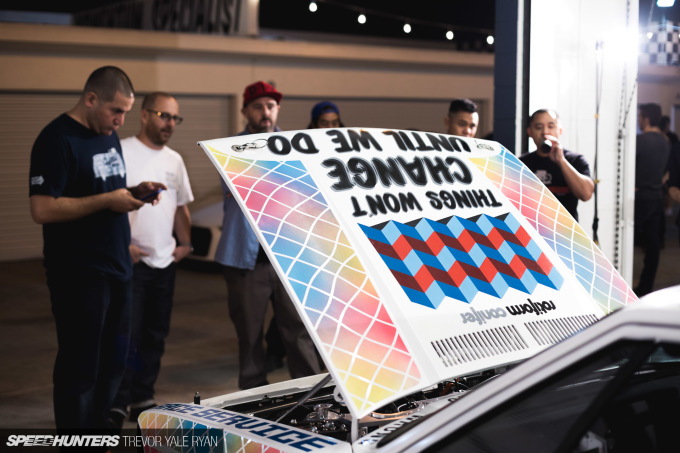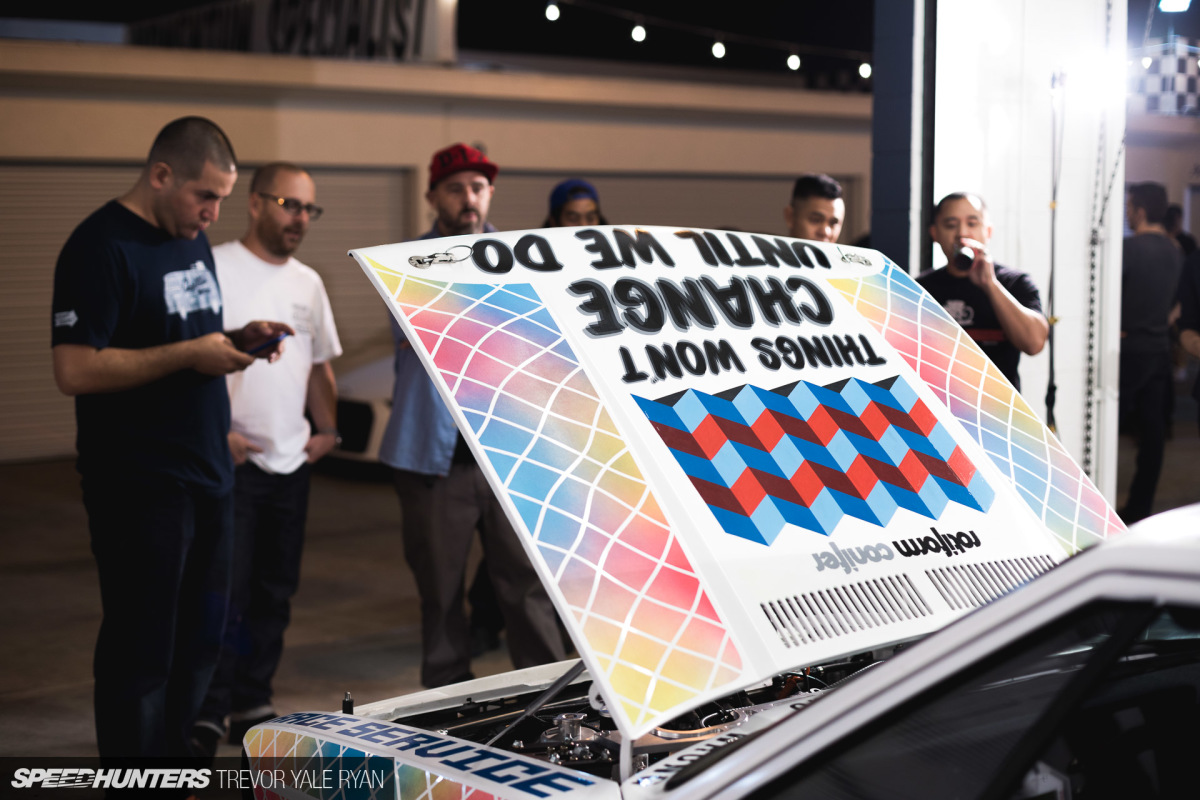 CONIFER says he opted for blurred lettering so people would stop and look for a little longer. "These days everyone scrolls through their phones so fast they rarely take time to digest the meaning of art. So, with such an important message to convey, I felt it necessary to hold people's attention for a little longer. Luckily, I was given absolute free reign on the car and it evolved organically into this finished piece."
In a sense, it's about "Instigating a revolution," he continued. "After all, the future is our fault and things won't change until we do.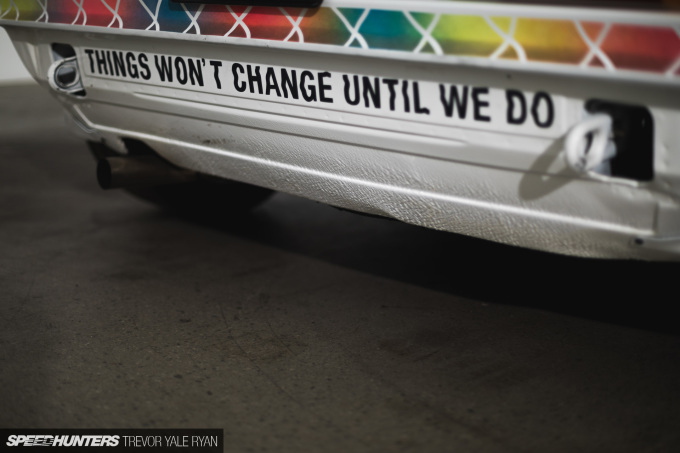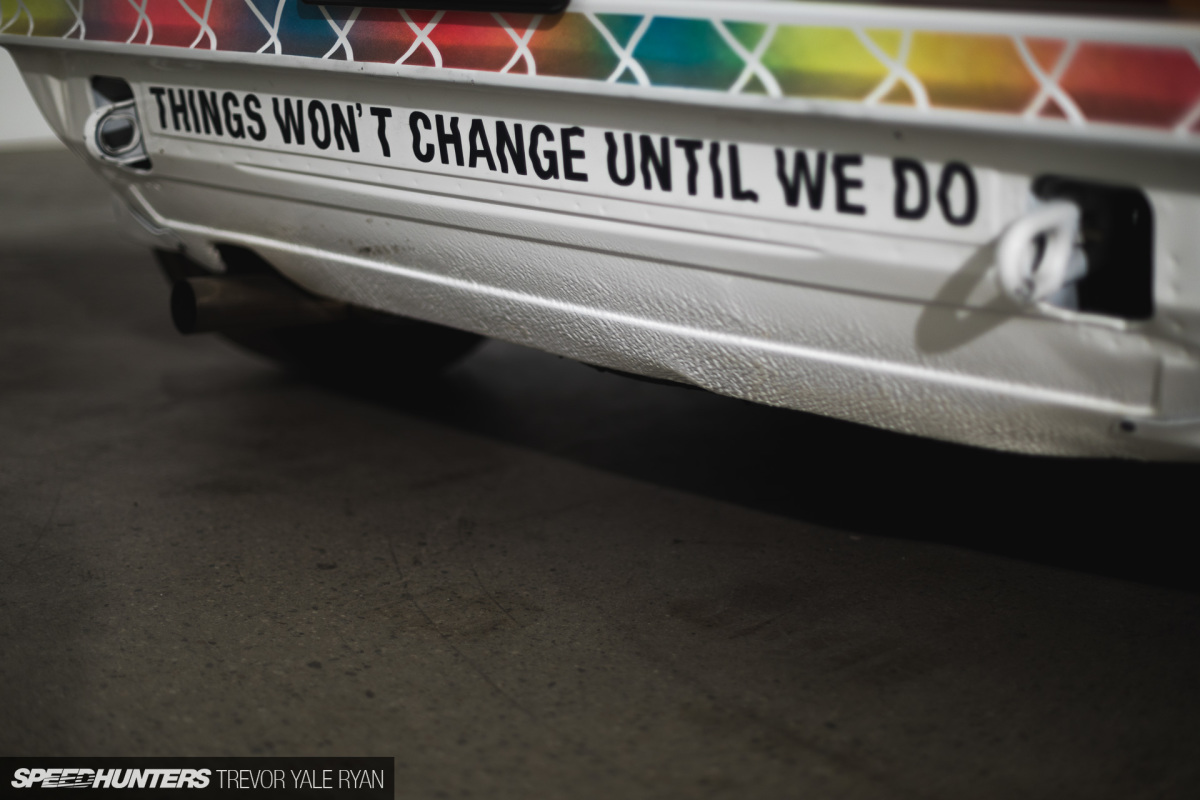 "If we all got together it might just work." CONIFER is pushing the boundaries of what a car can mean, and it goes without saying that it's a welcome sight to the automotive scene.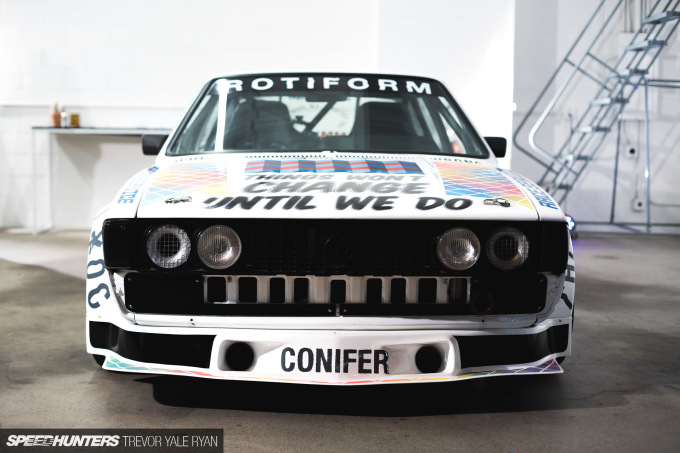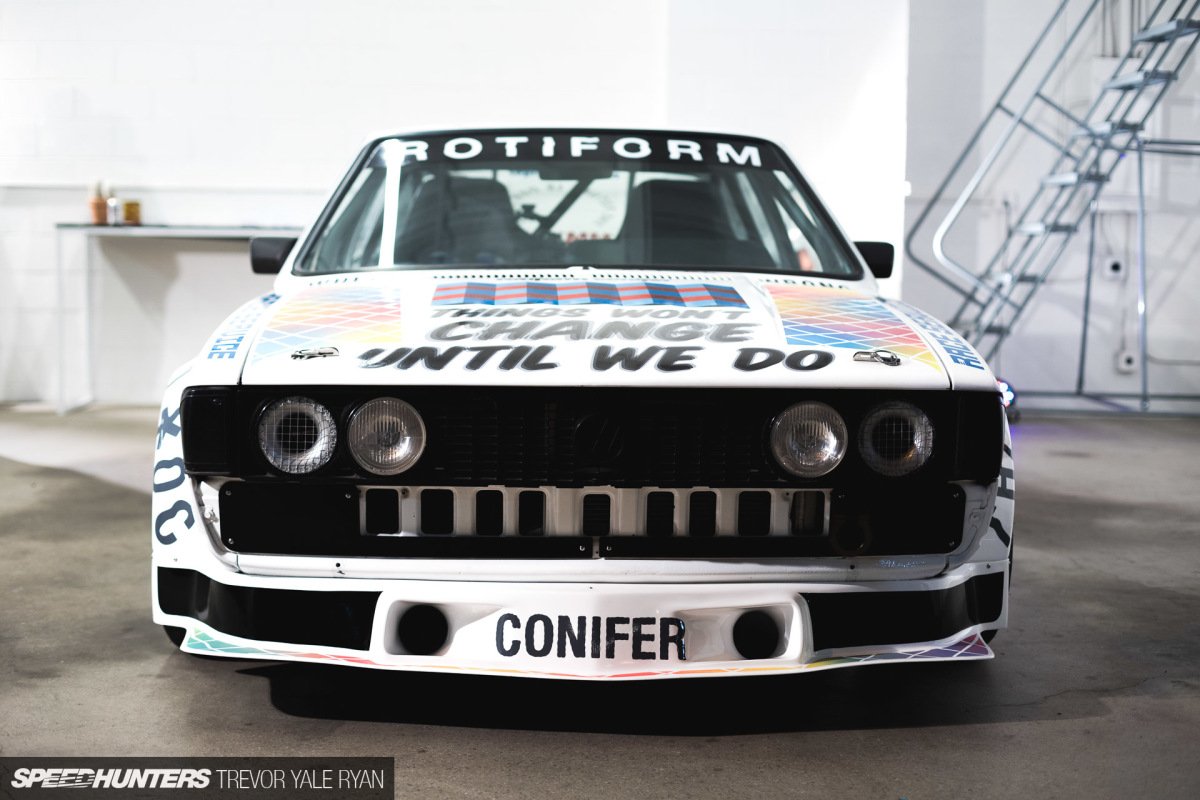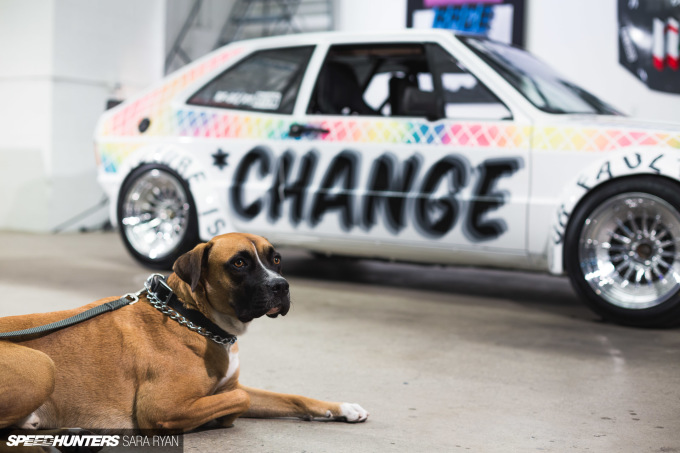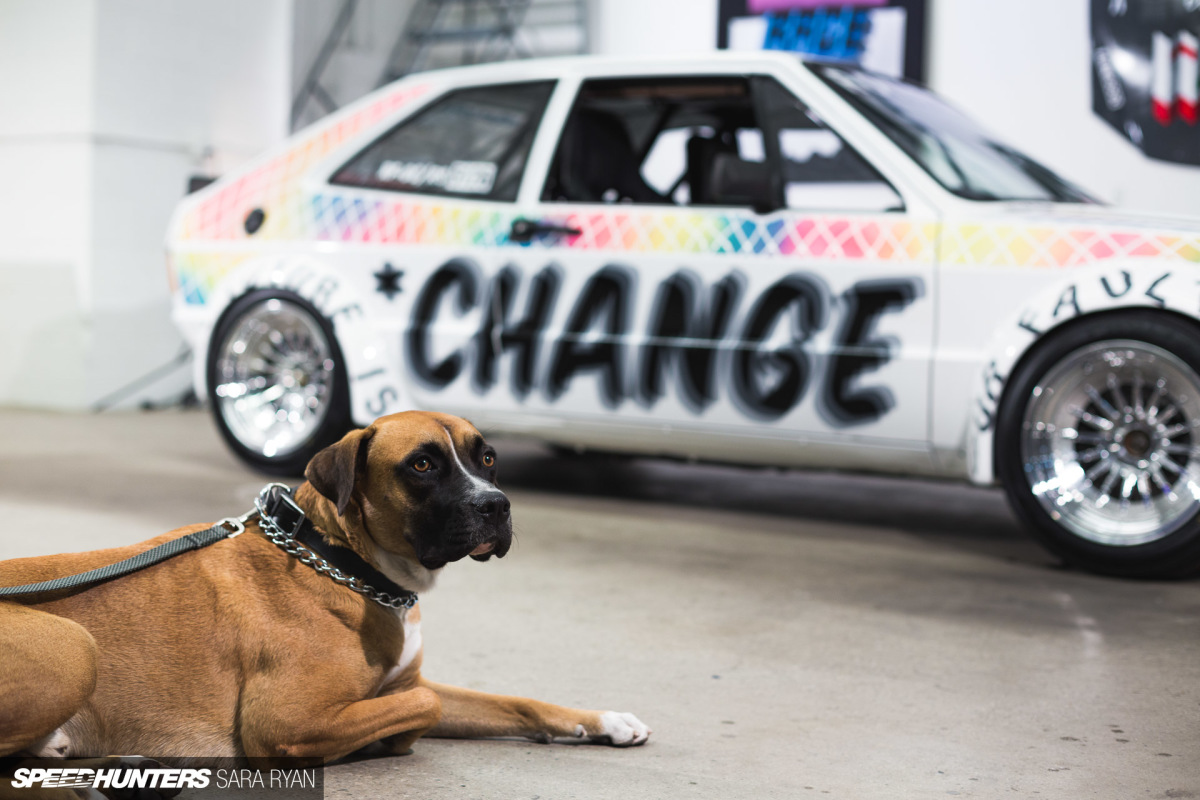 In a world dominated by greasy hands and messy shops, the Rotiform x Race Service get-together was a nice change of pace. In a week filled with last minute touches on SEMA builds, this was doubly so for me.
SoCal Vibes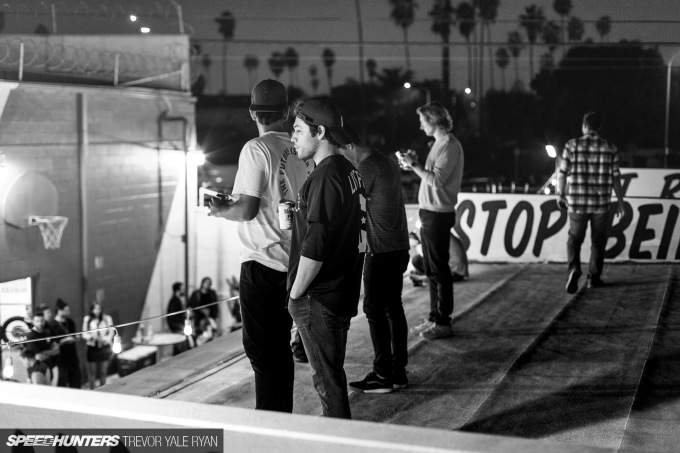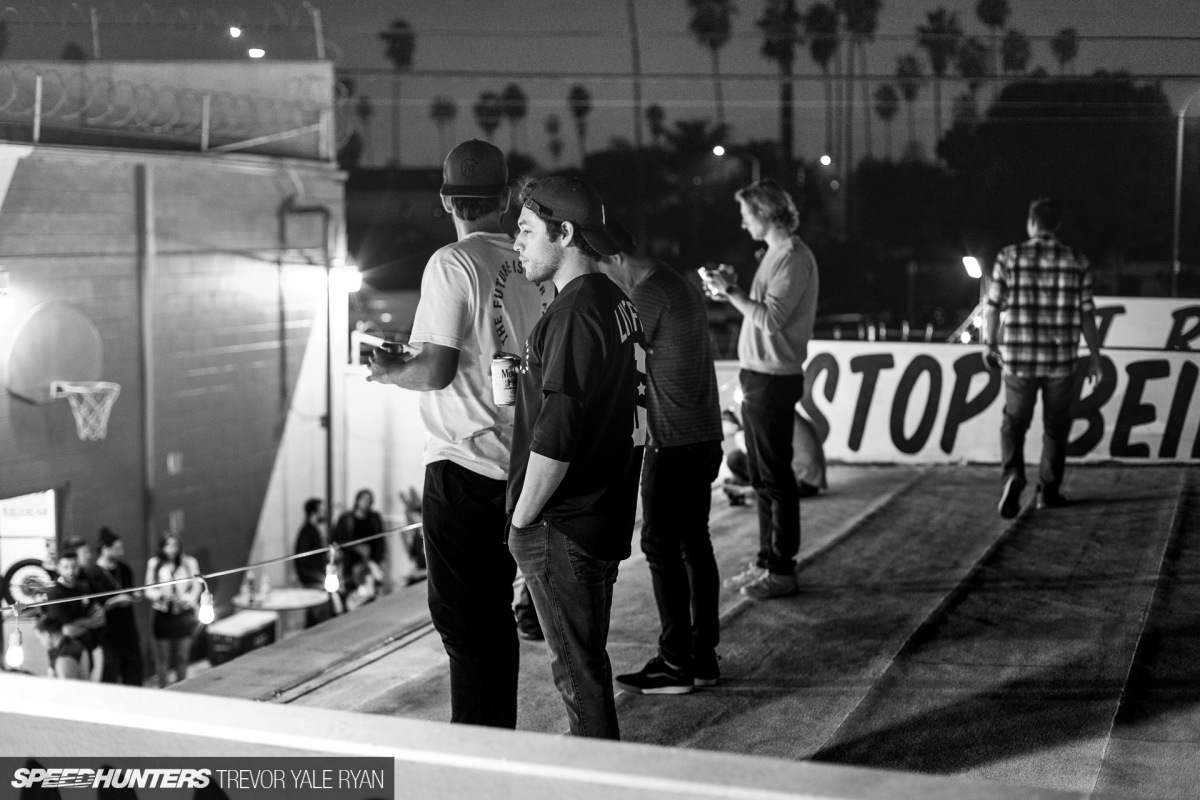 It's not often enough that I get to kick back and relax when I have my camera out, but that's exactly what I was able to do last Friday. Race Service being such a cool place to shoot at, I met a number of other photographers, explored the rooftops, and had an excellent time.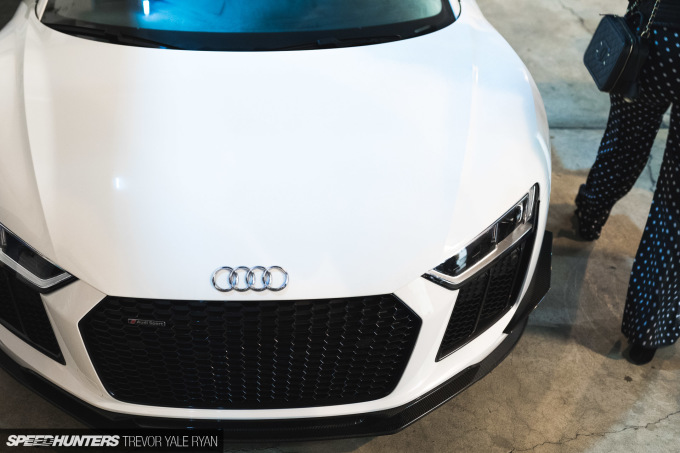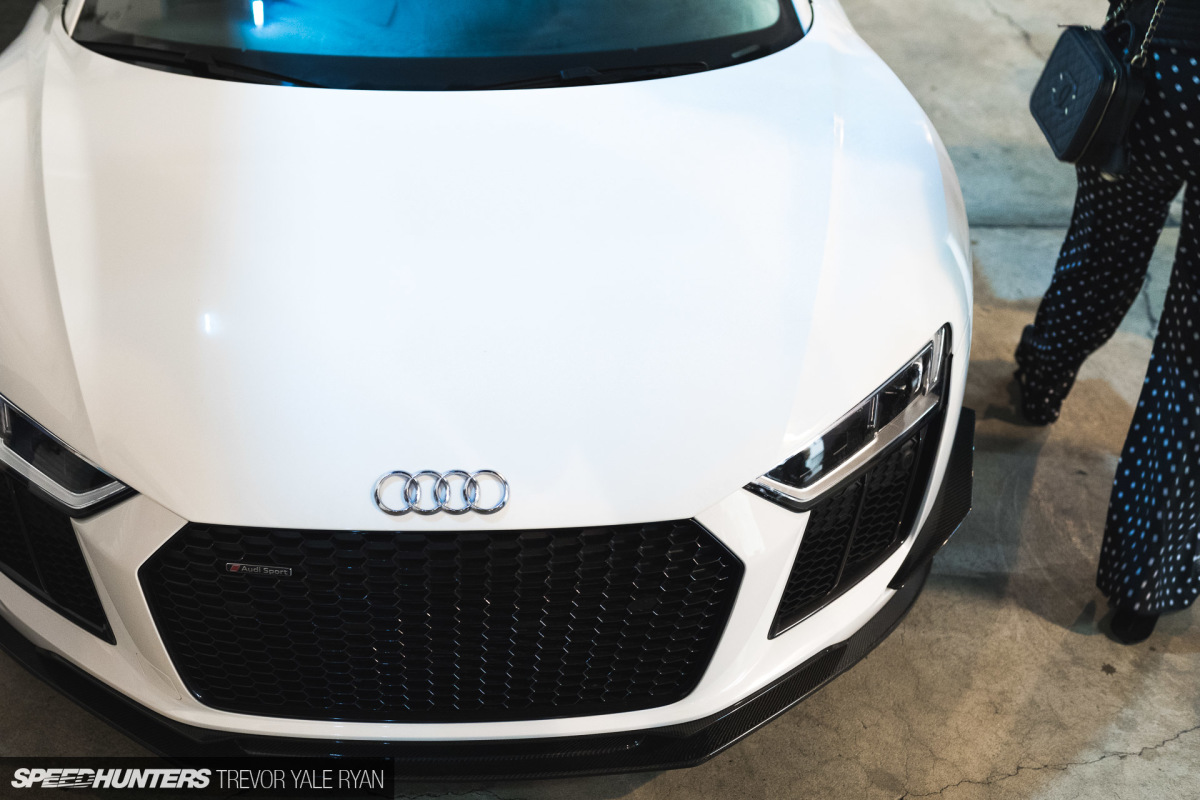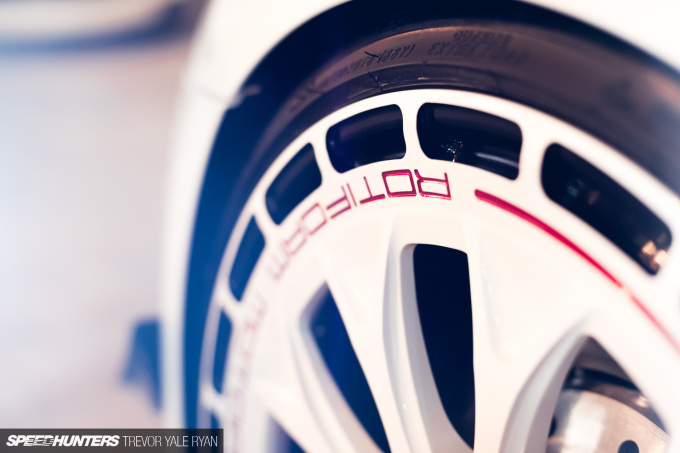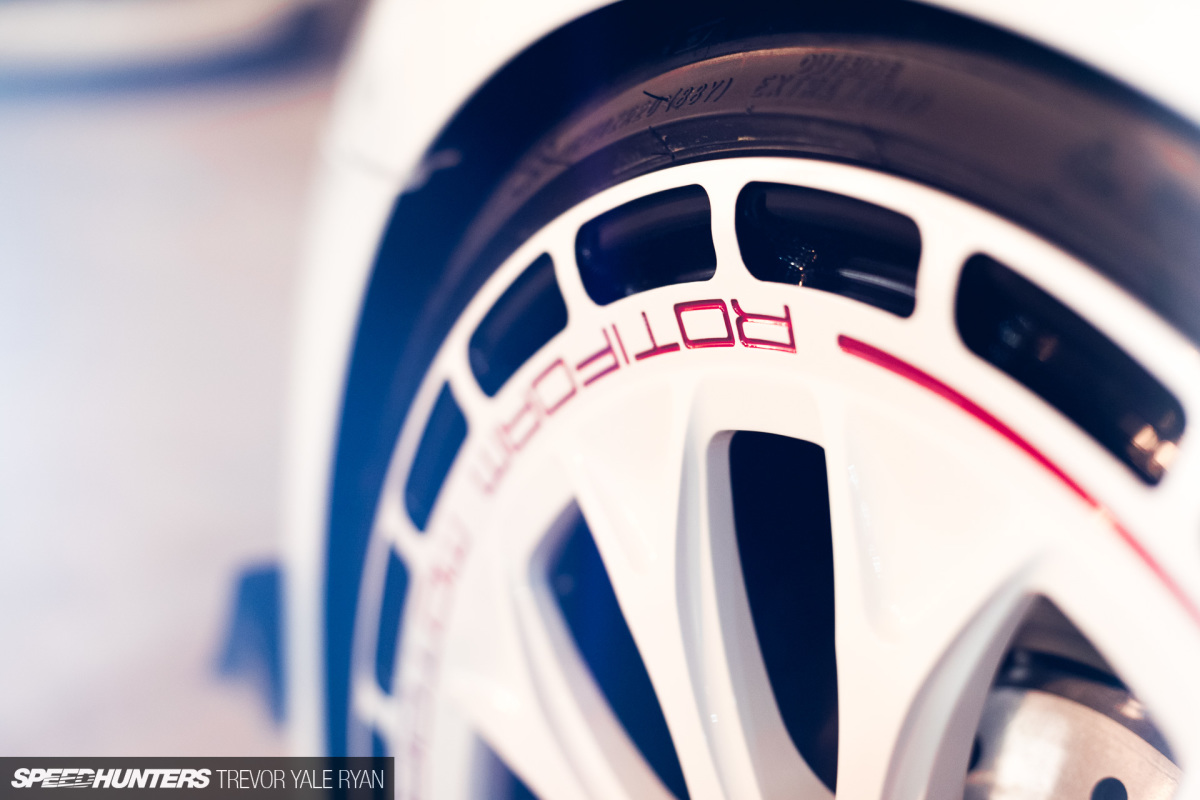 A number of the cars here would be shipping off to Las Vegas shortly afterwards. Who knew a SEMA Show build could be finished entire days before it absolutely had to be?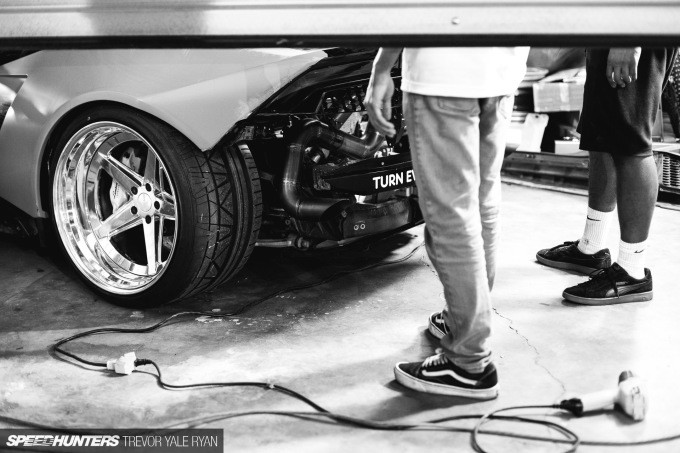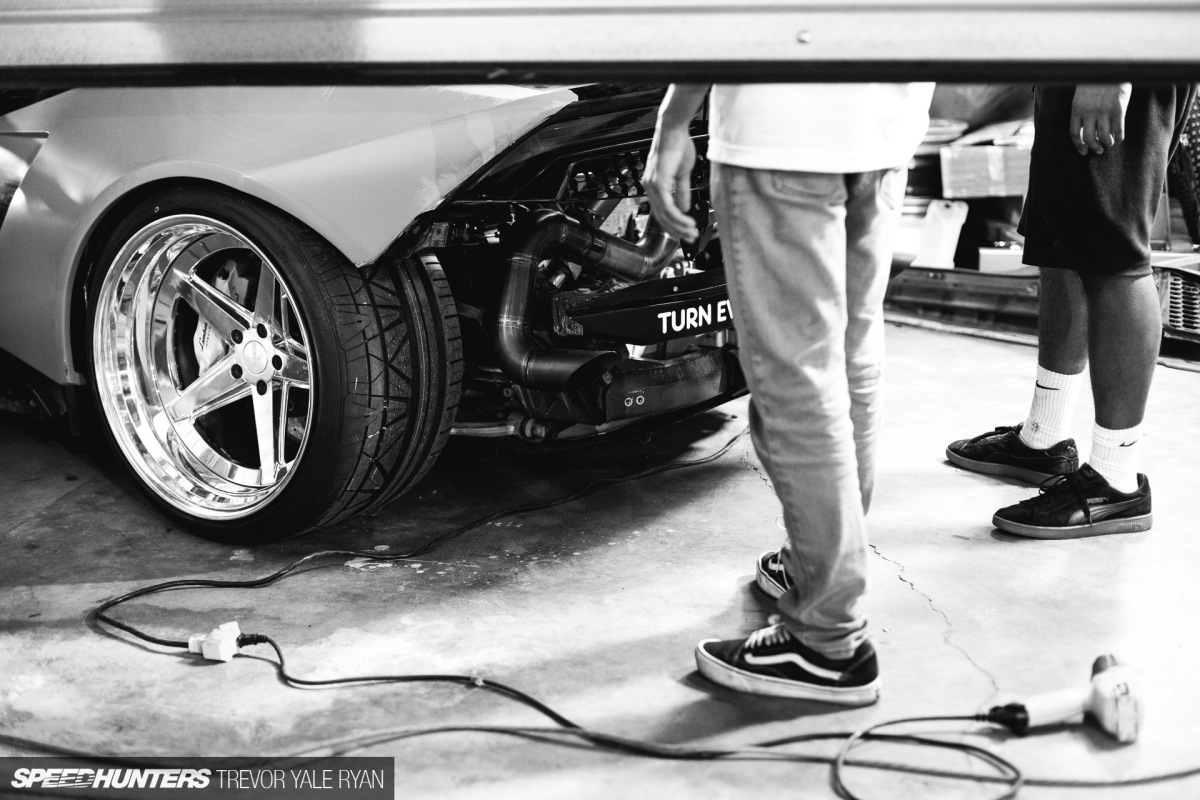 That wasn't true of everything at the compound, but I stayed far, far away from whatever was going on in this cracked-open garage.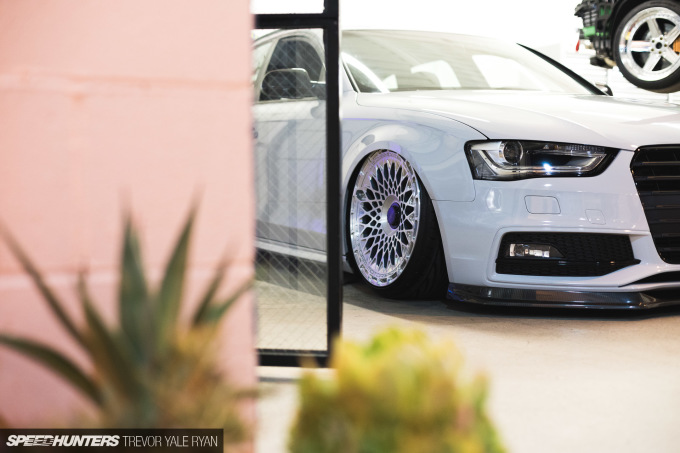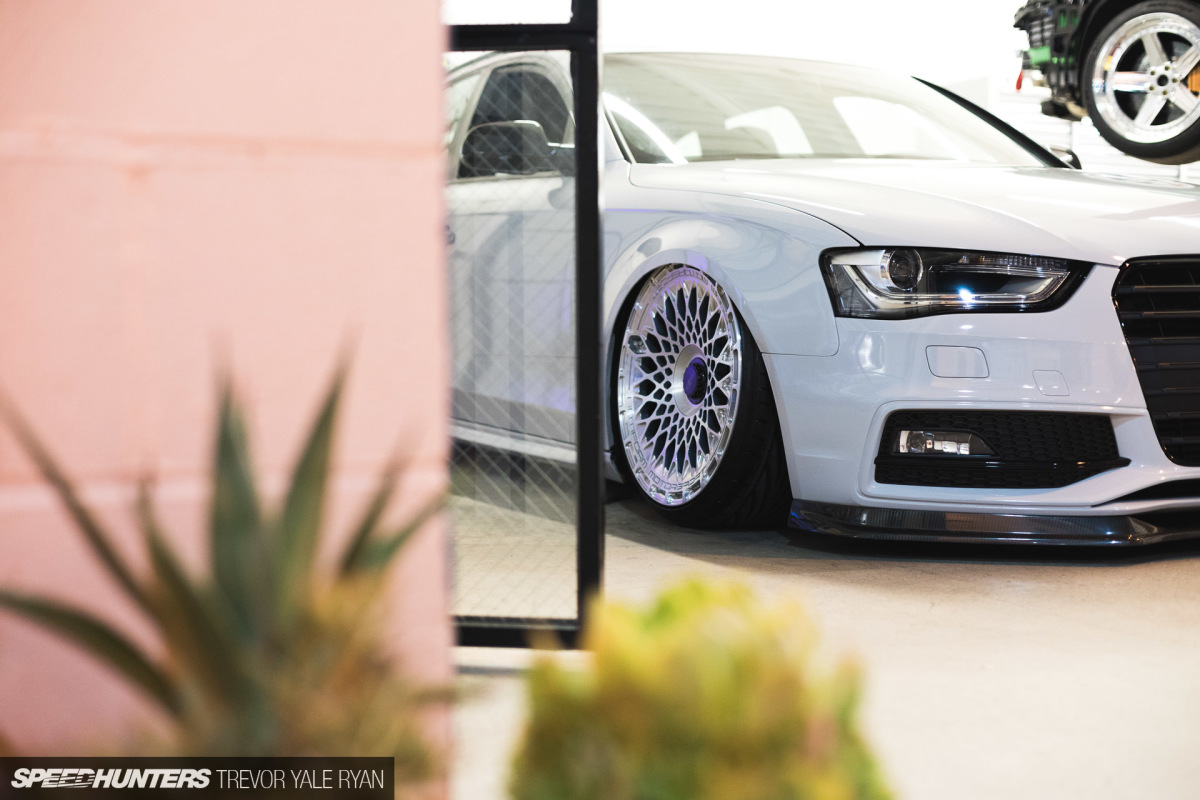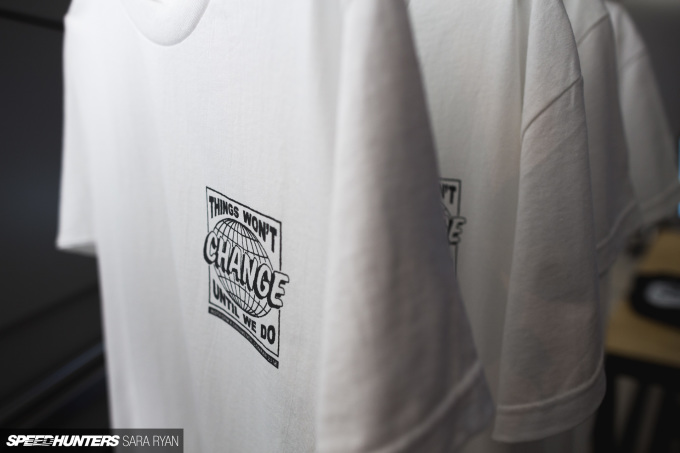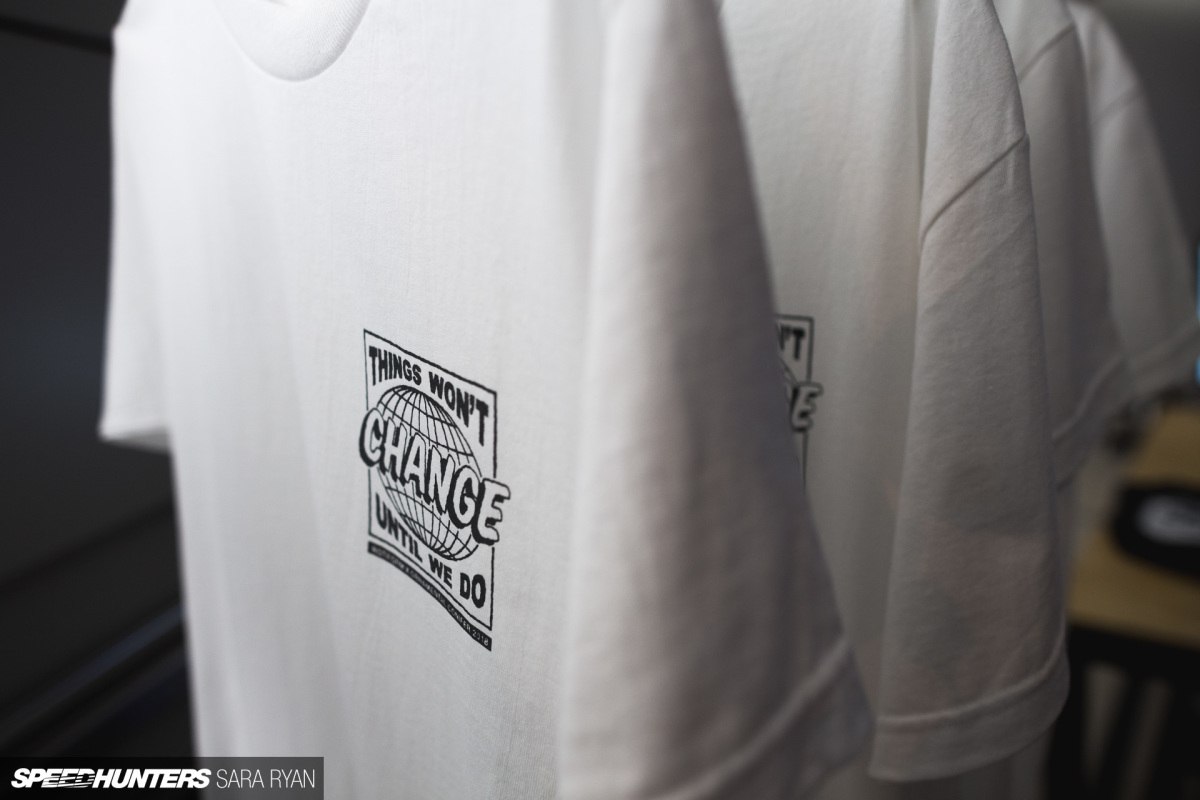 I was here for the people first and cars second. It was very much reminiscent of McCall's Motorworks Revival, only this gathering actually made sense to me. One part automotive, one-part art, the Rotiform party had something for everyone.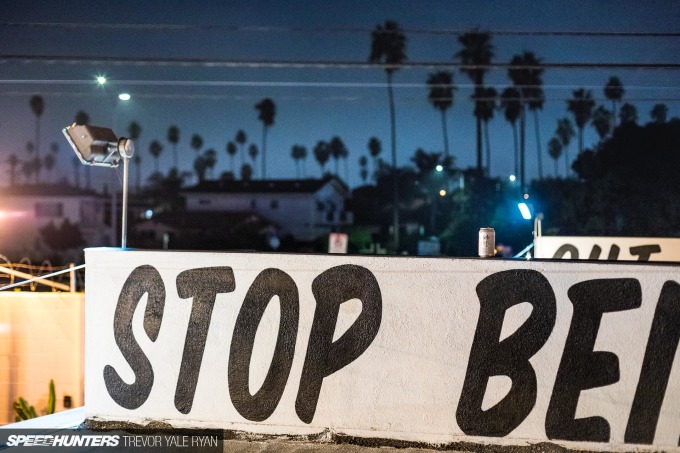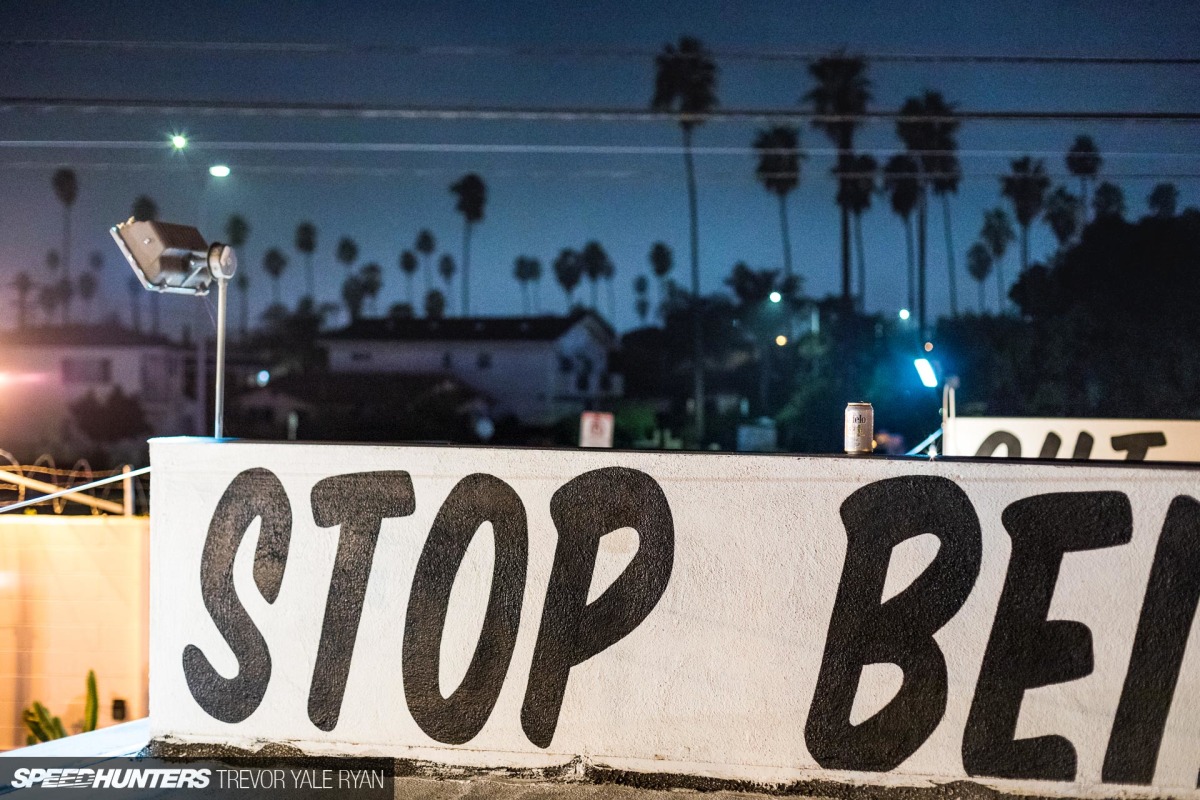 Considering how harmoniously these guys are blending behind the walls of Race Service, I can only fathom what next year will bring.
Here's to hoping it's more of this.
Trevor Yale Ryan
Instagram: tyrphoto
TYRphoto.com