It wouldn't be Ocean City without the tickets or shenanigans.
That being said, some people have a really rough go of things from the get-go, either due to their own actions or the actions of others.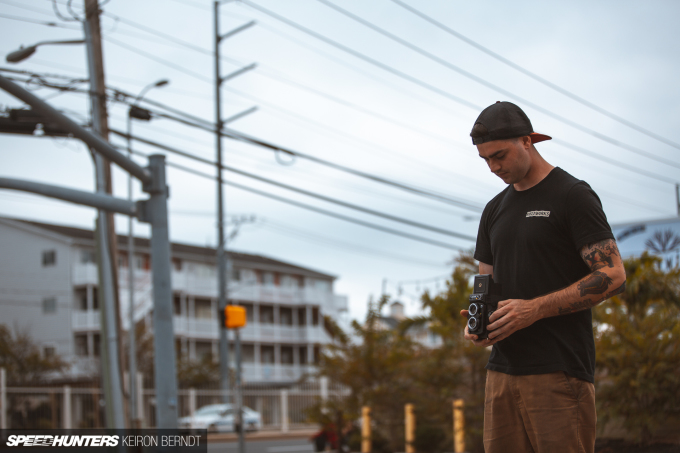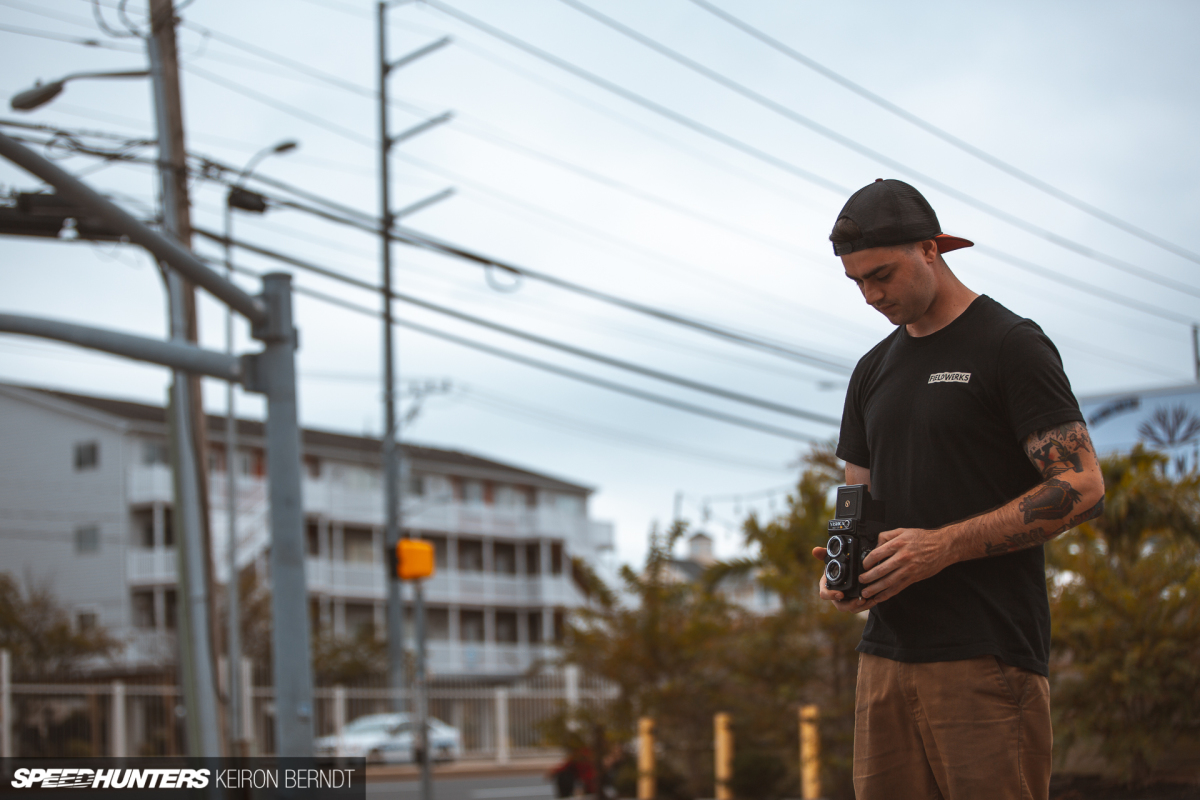 It was Thursday morning in Ocean City and the unofficial H2Oi 'show' was just getting started. The influx of modified cars followed by an increased law enforcement presence was pretty easy to spot. At this point of the week, a handful of cars had already been impounded and dozens of tickets and countless warnings had been cited.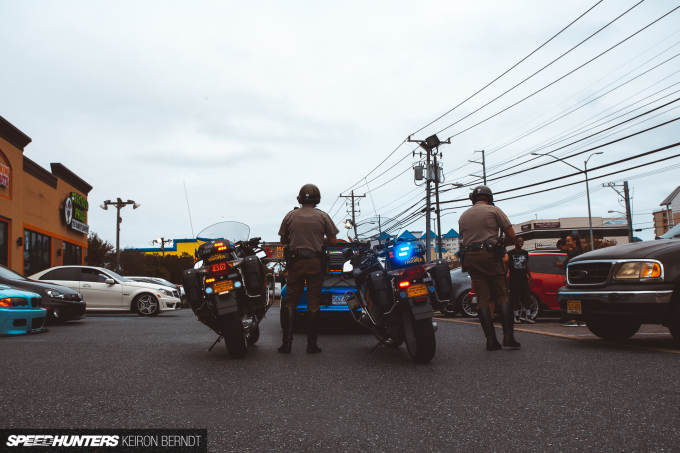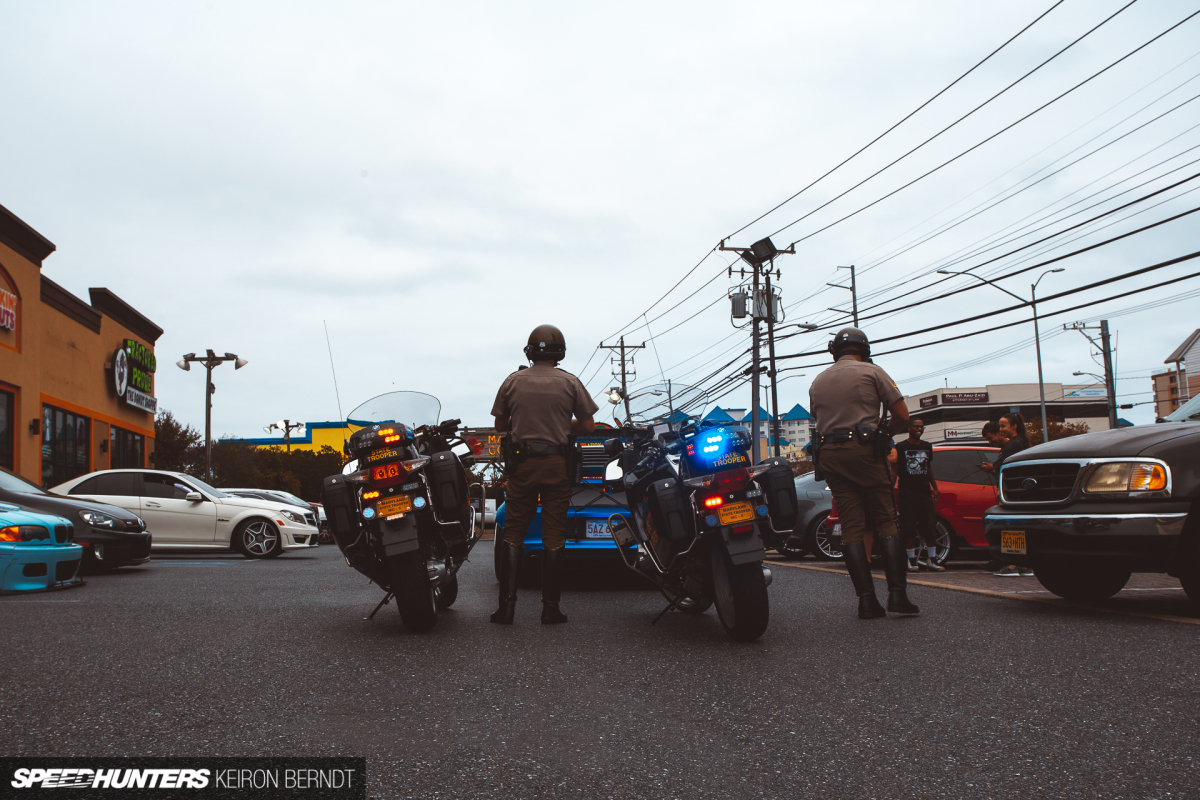 For Ryan and his Mustang, Thursday was not off to a good start. Now before I get into the details, I just want to be clear that I am not endorsing illegal modifications or shenanigans. Do I need to say it louder for the people in the back, or those who will skim the story just to rage in the comment section? This is just me trying to document what happens at this event, warts and all.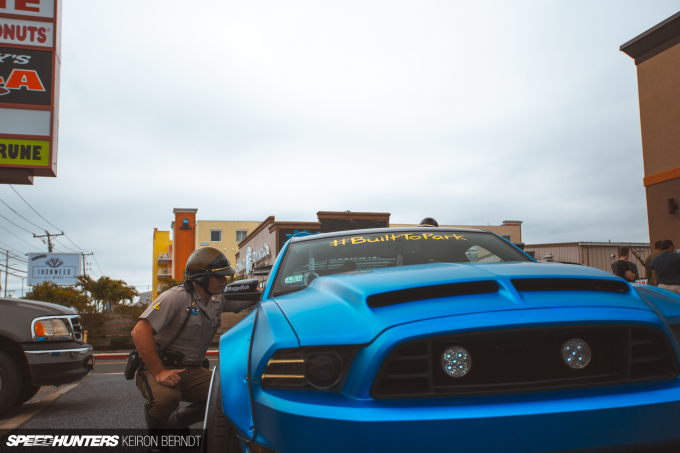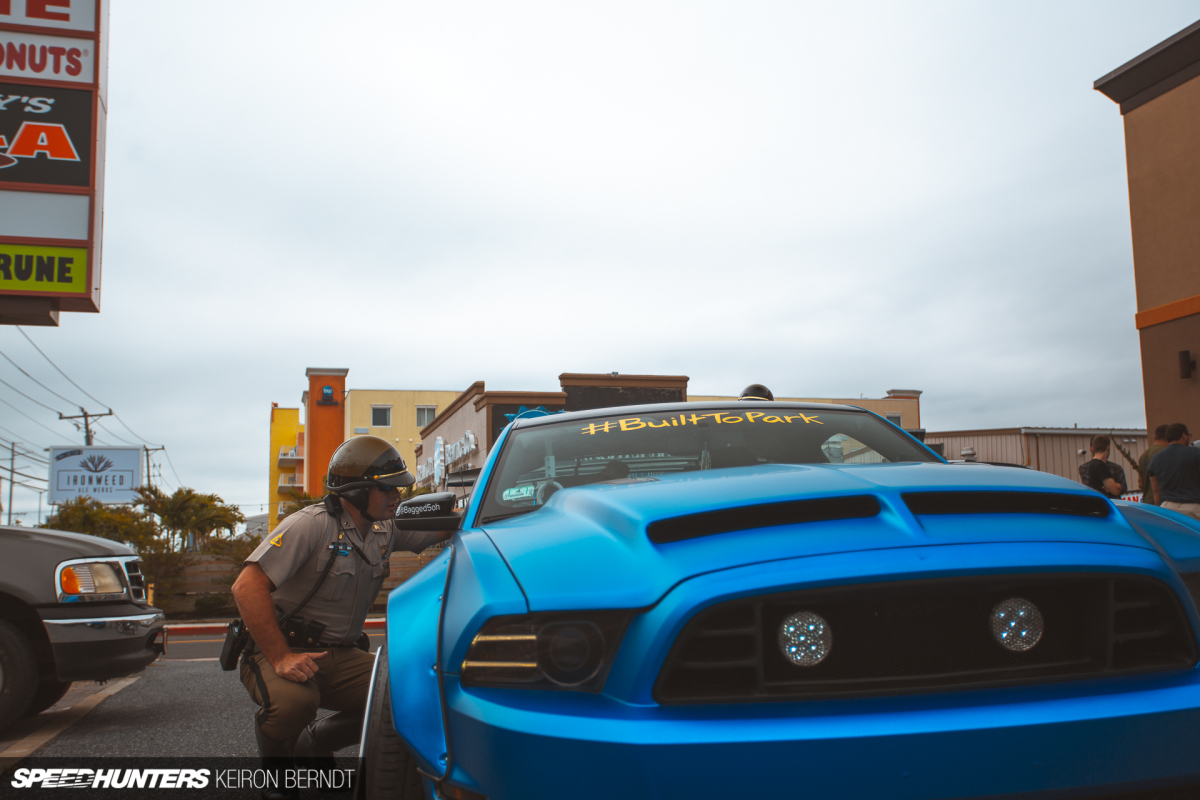 Ryan and his bagged Mustang had just arrived in town and it didn't take long for him to draw some unwanted attention from two troopers on his first cruise down the strip.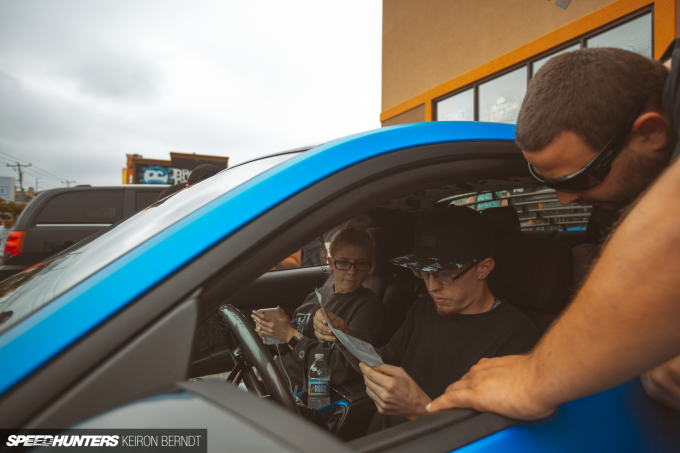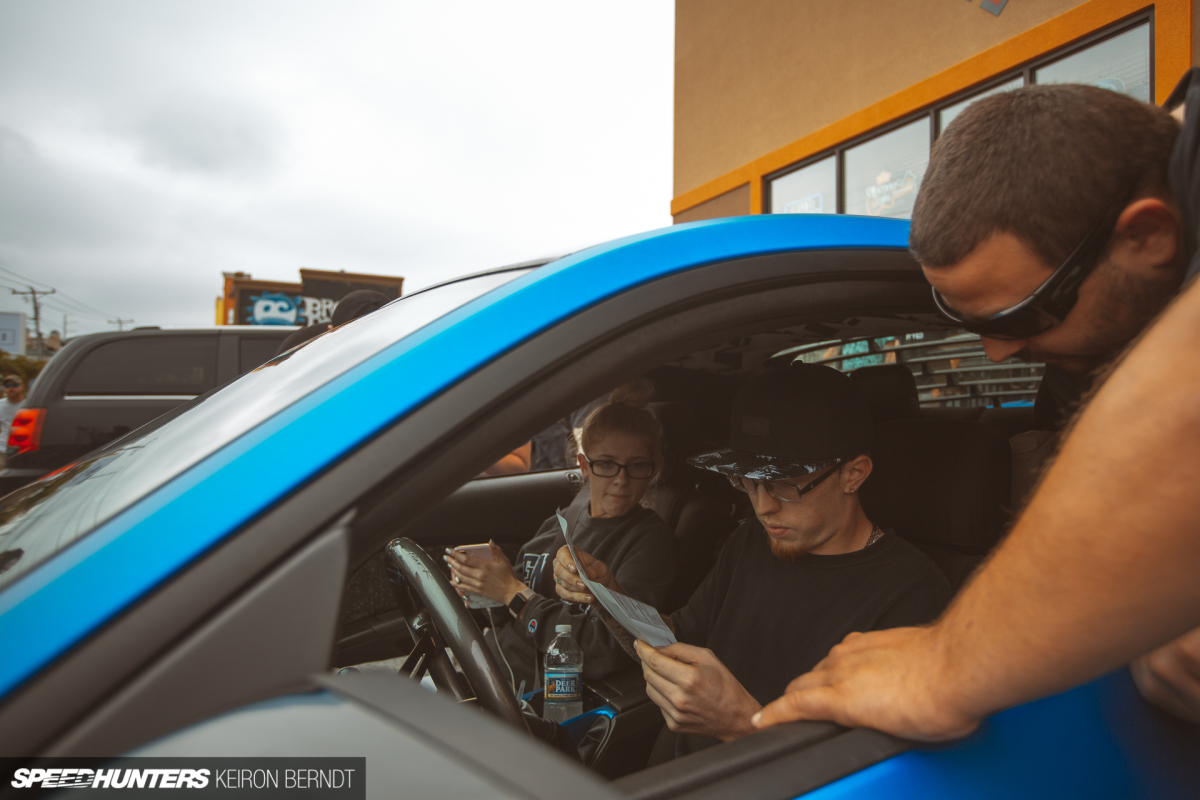 He received a few tickets on the spot including one for an expired license (it had just lapsed), one for an unsafe vehicle due the Mustang's front camber, and one for his license plate being covered.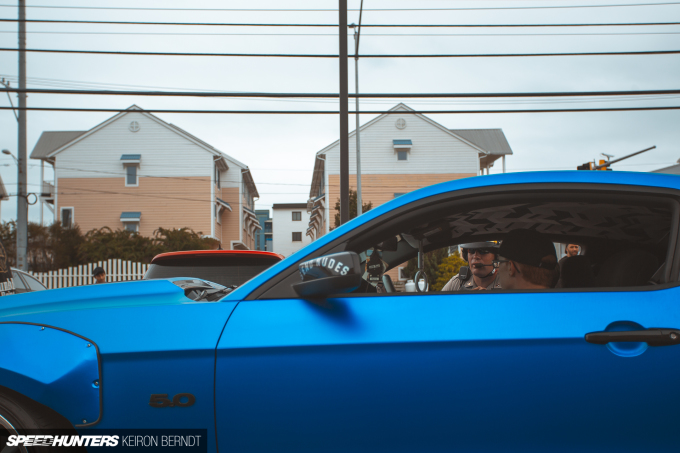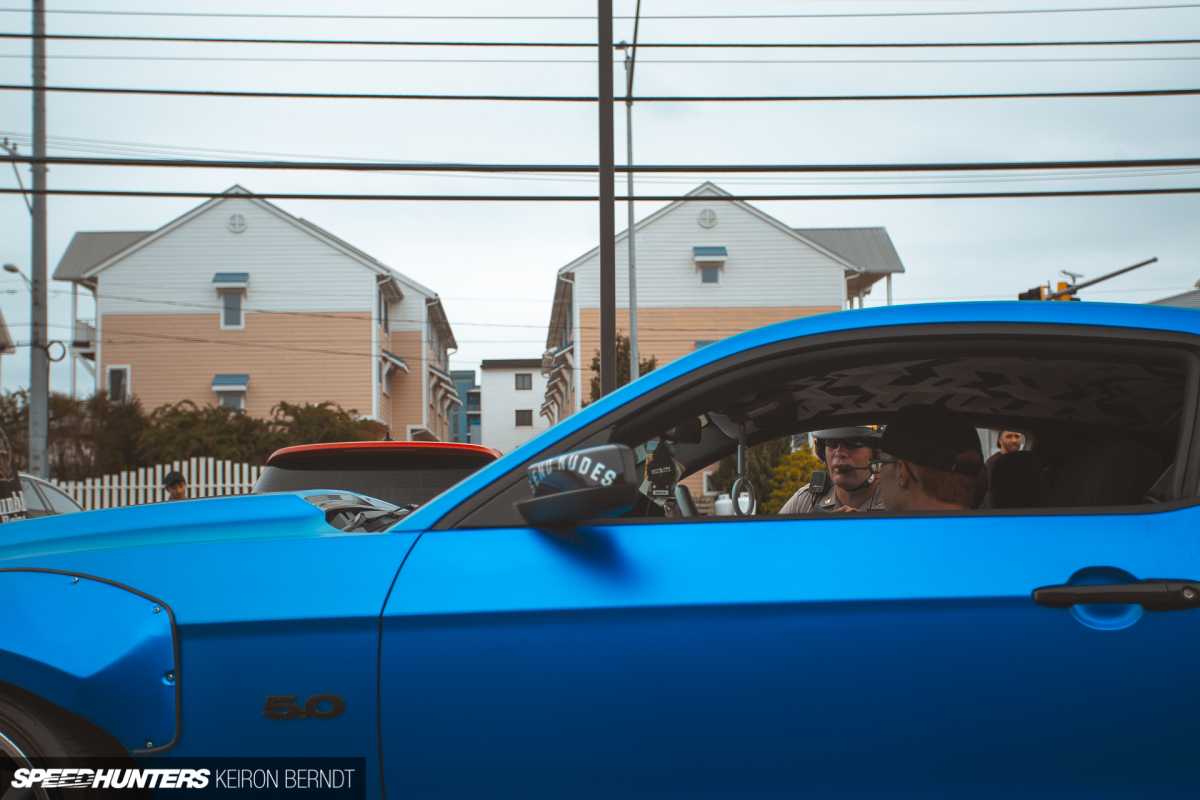 This wouldn't be the last time that he would be pulled over that day. In fact, it was only just the start. Ryan ended up being pulled over four times over the course of three hours and was separately ticketed each of those times.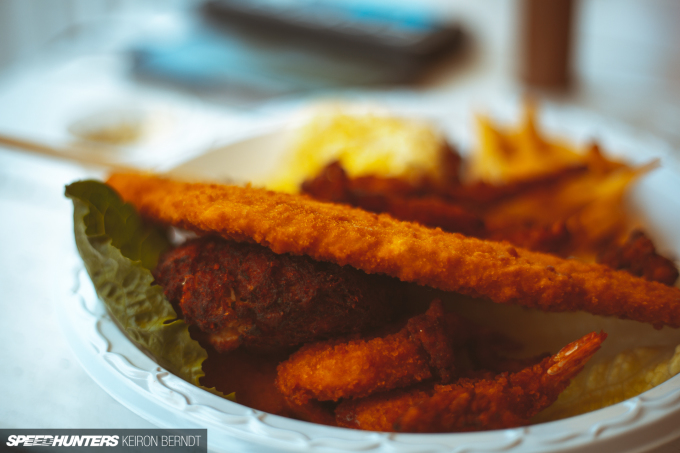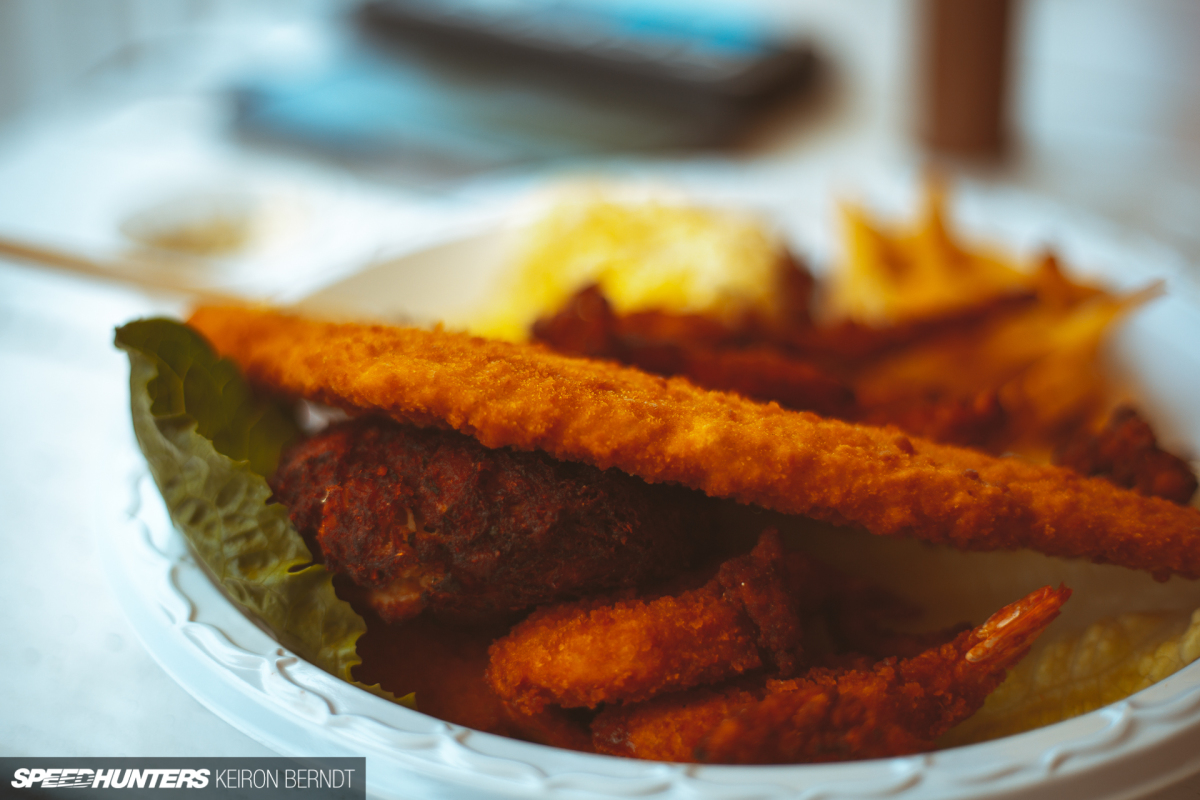 I was sitting down for some of what I was told was some of the best eats that Ocean City had to offer – a large seafood platter at Belly Busters (legendary crab cakes included) – when I spotted Ryan being pulled over (again) just across the strip.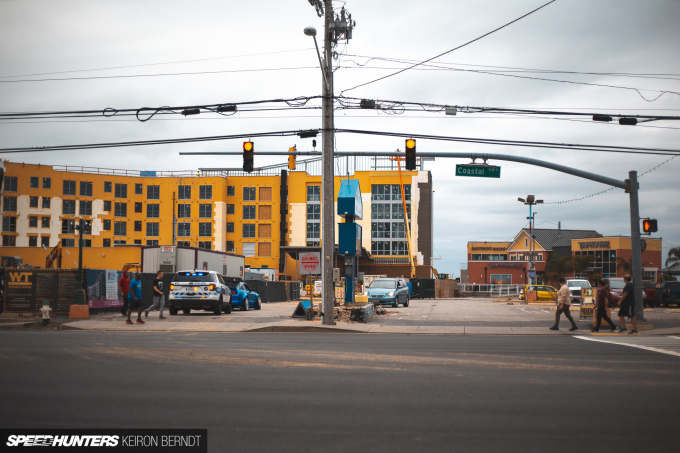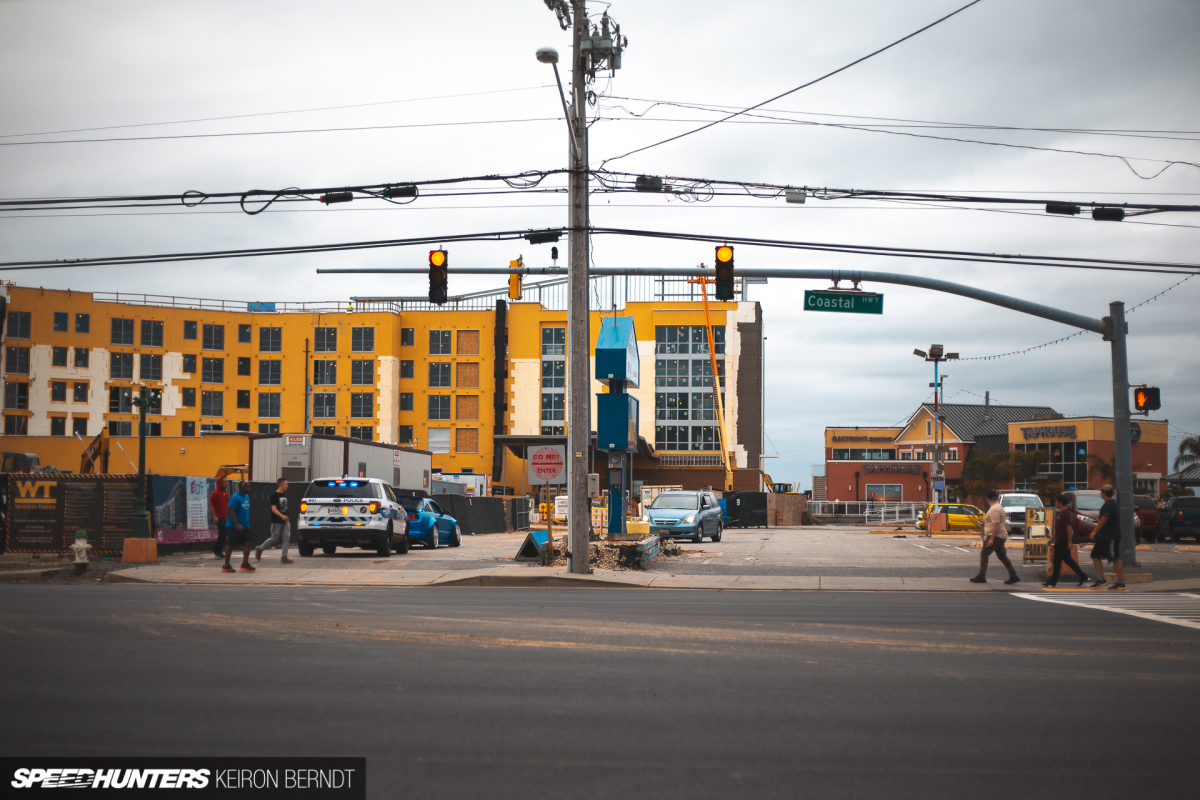 He pulled into the Tap House parking lot with a few police cars behind him. All I could do was watch while chowing down the remaining bites.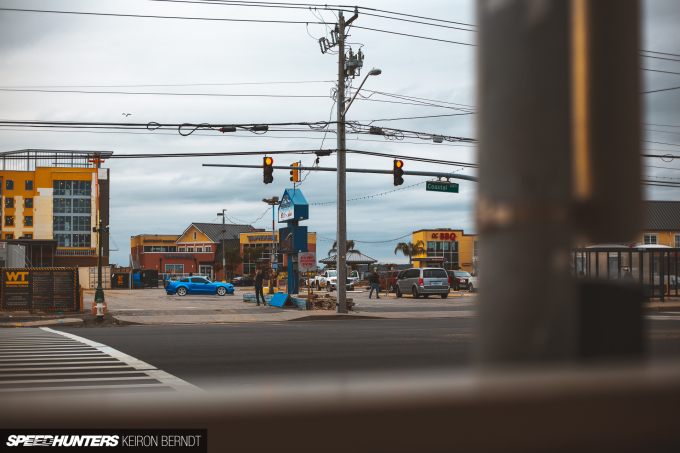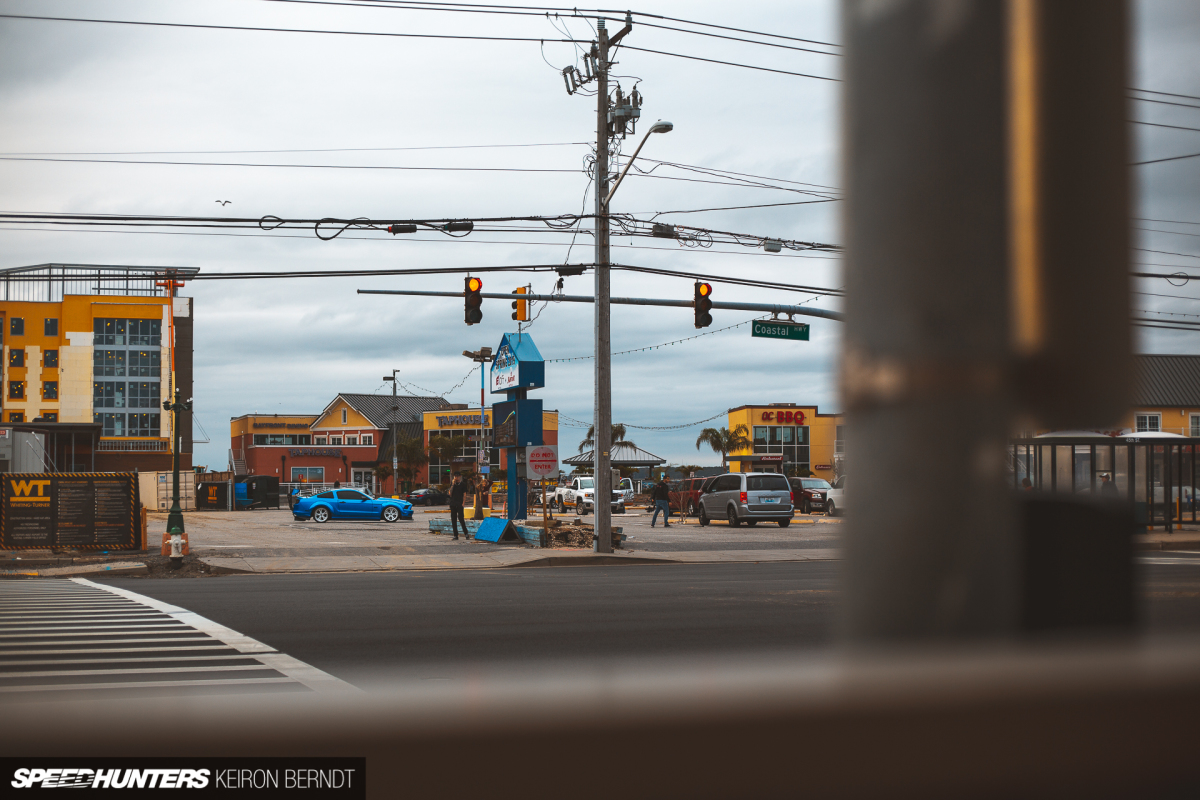 I hastily paid the bill and jogged across the street to see what all the fuss was about, just as the cops were leaving.
As it turns out, Ryan's luck had just run out and he was set to be impounded. However, because he pulled onto private property the officers could not have him towed.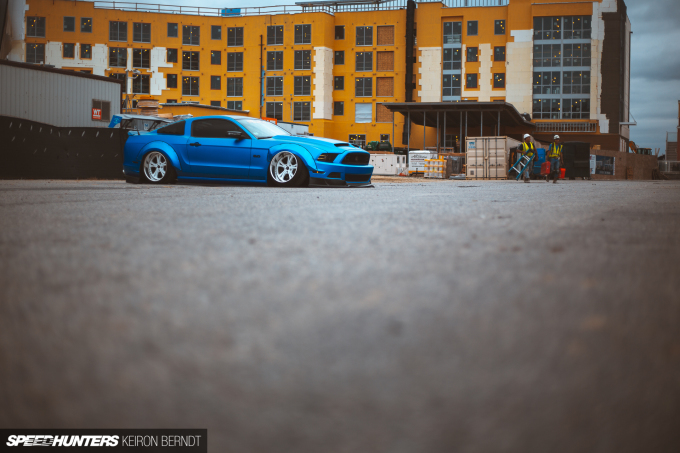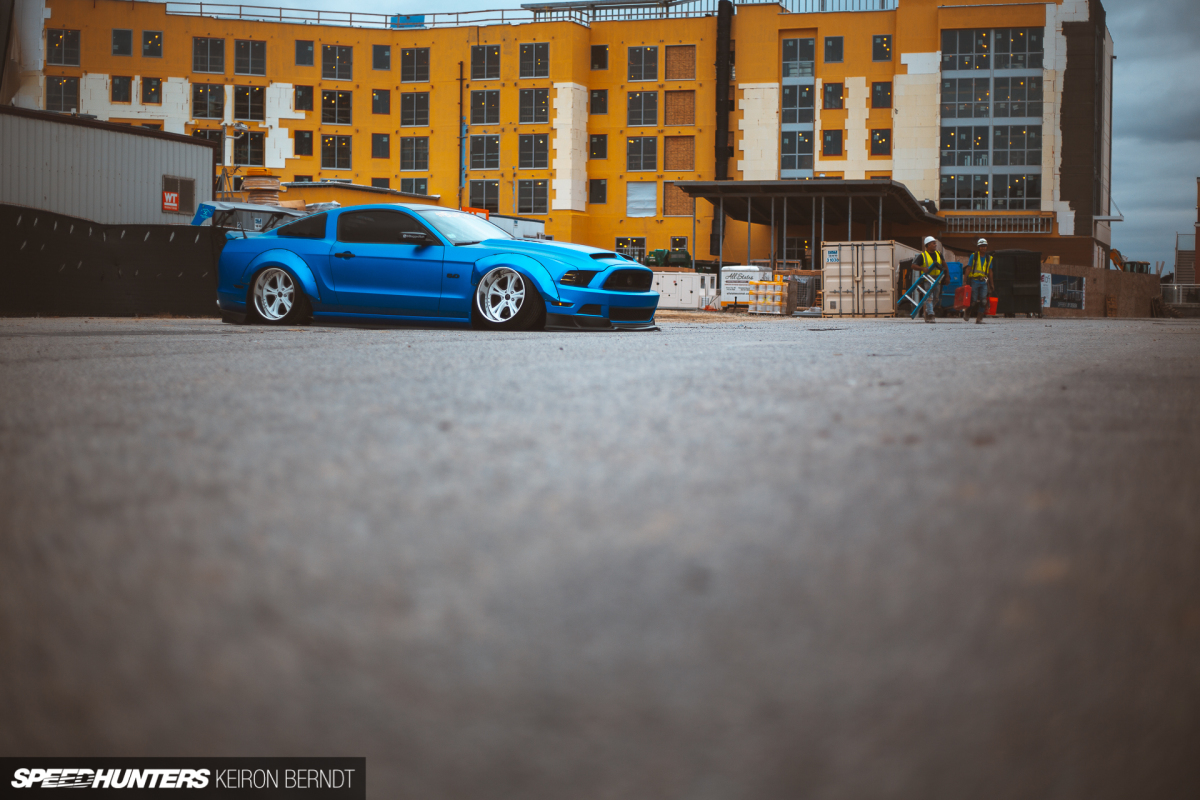 If the police caught him driving down the road again, they would seize the vehicle and that would be that. Ryan's hotel was just four blocks down the street which left him with an interesting decision to make: break the law, drive there and hope not to be caught, or hire a flatbed to transport him the four blocks to his hotel. I think you can guess what happened next…
After flagging down a few other Ocean City guests, Ryan laid out a plan for each car to take a lane behind him in order to box him in, so that anyone behind the row of cars wouldn't have a clear view for those four blocks back to his hotel.
With the order of cars set and who would be in each lane, it was time to give it a go. While I would have snatched the opportunity to shoot rollers of this procession, I ended up driving a rental Dodge Caravan so my good friend, Sam, could video the show for his after-movie.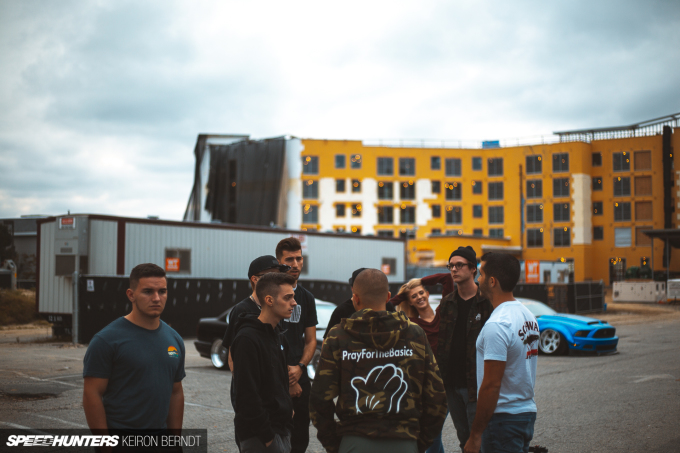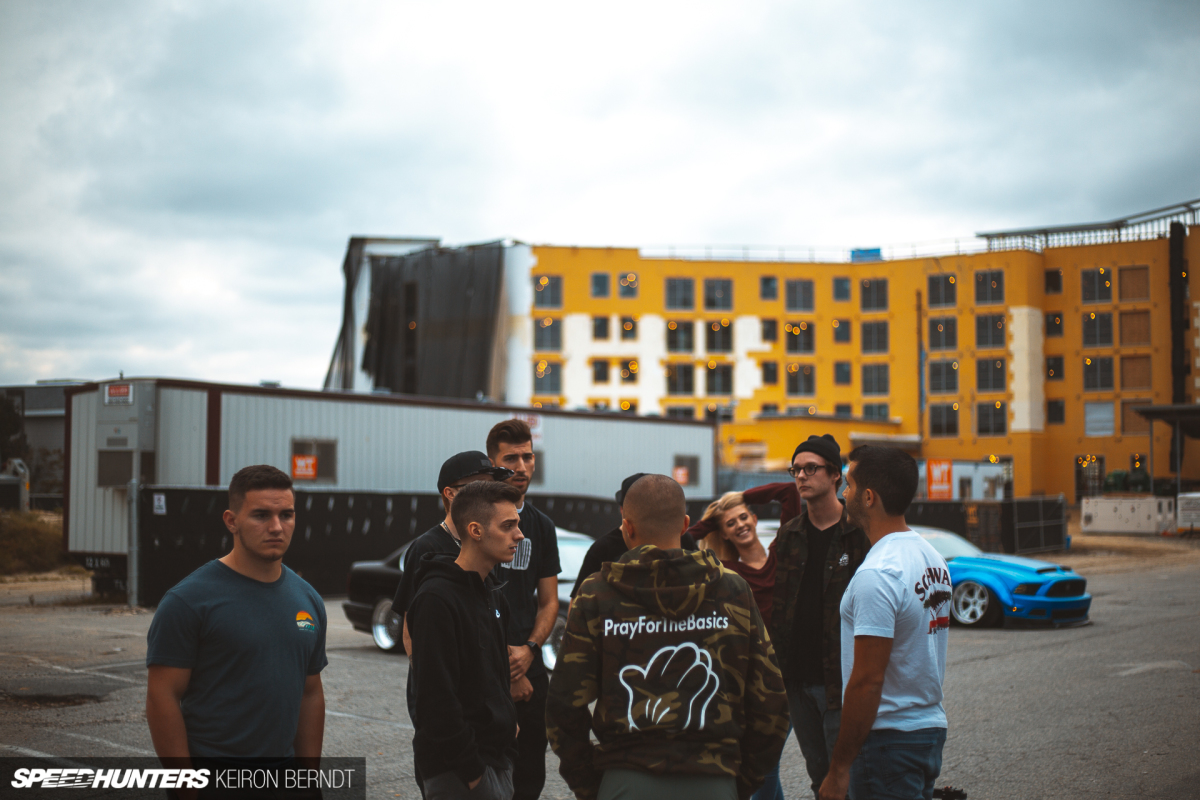 As we came closer to Ryan's hotel, we spotted a few police cars on the other side of the strip heading in the opposite direction, and watched our speedometer creep a little faster in order to make haste.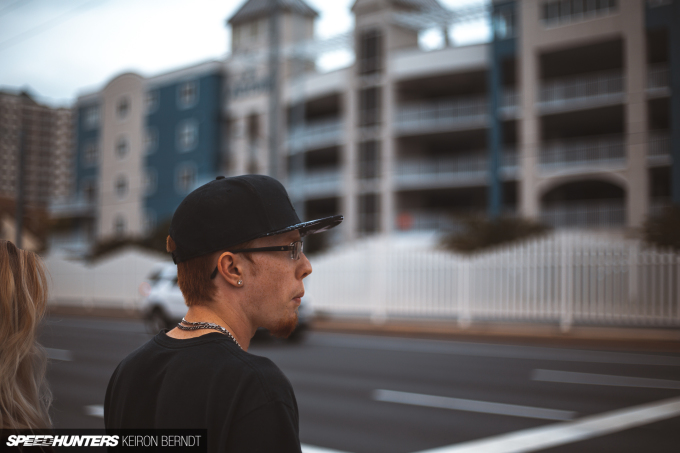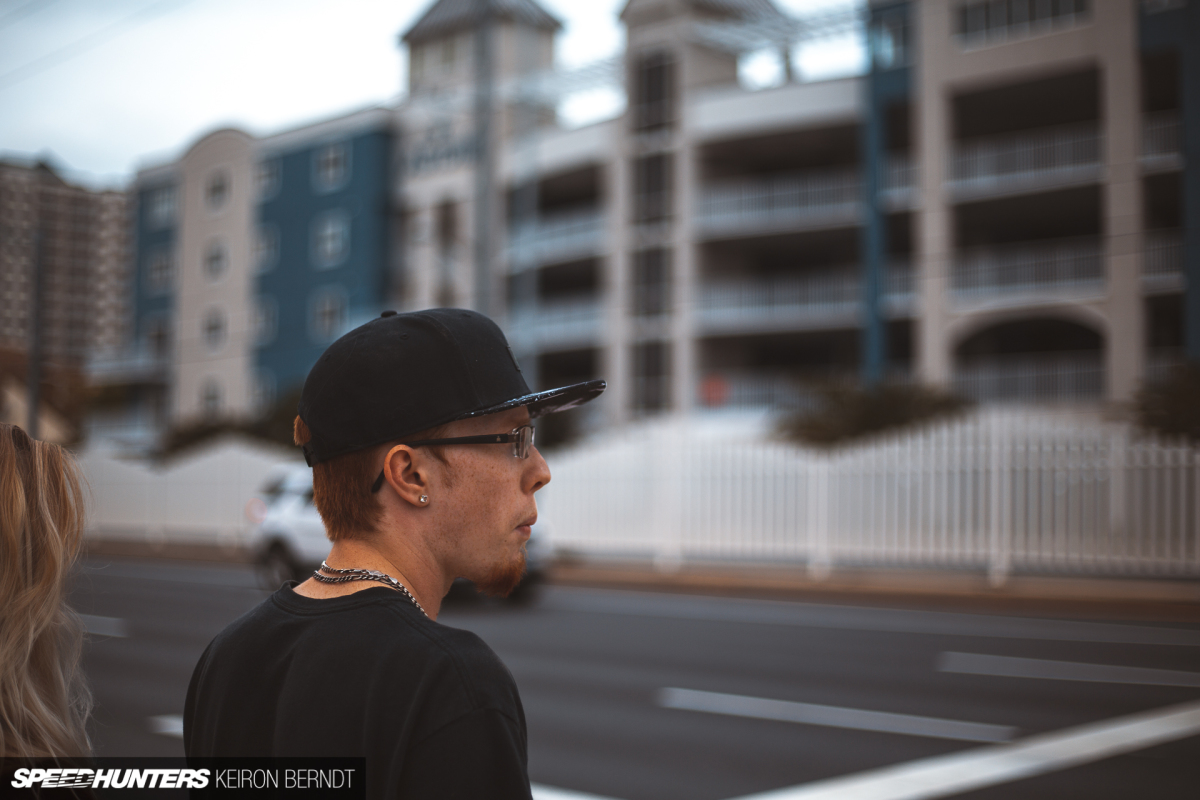 We followed Ryan into his hotel parking lot as the others honked as they blasted down the strip. He had made it.
It was just the beginning of the week for him and he was already sitting close to $500 in tickets alone, along with a guaranteed impound if he was caught driving on the strip again.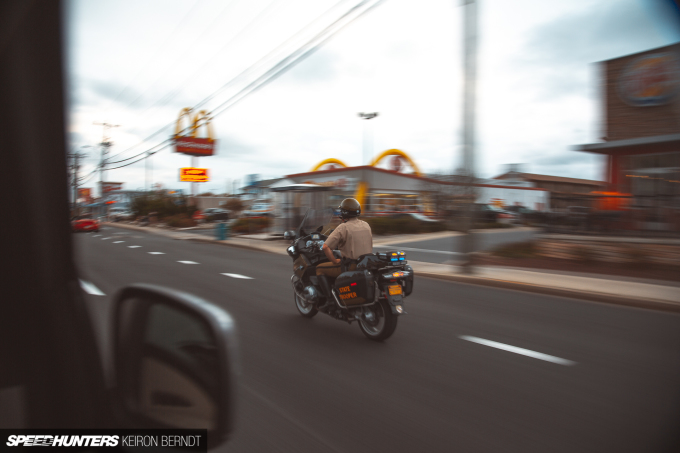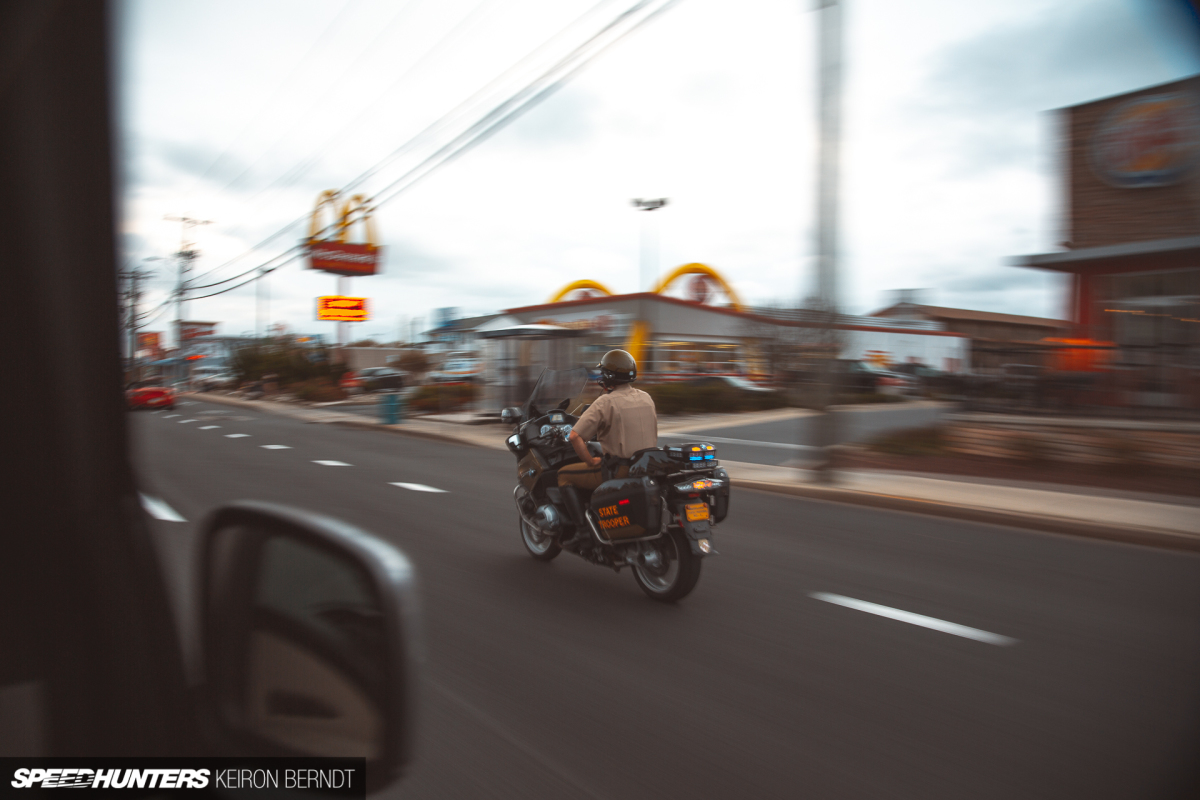 I asked him if he regretted it and if he'll back next year and his response was the same as many others who had been on the wrong side of Johnny Law: "It's 100 percent worth it… H ell yeah, I'll be back next year."
That's the beauty of Ocean City, regardless of the ticketing and police presence, the ruckus will continue. In this case, it was only Thursday…
Keiron Berndt
Instagram: keiron_berndt