Exhausting
Are you old enough to remember the magic of the Trans-American Series in the 1960s and '70s?
Full disclosure, I'm not, and neither is car builder Riley Stair. But there's plenty of literature on the topic and highlight reels are still bouncing around today; tales of long nights in a small garage followed by the sweat and tears of race day are still told in racing families. There's evidence enough to know that this was an era where privateers could wrench on a project and reasonably compete on the world stage of carburetor-fueled, wheel-to-wheel madness.
Looking at Trans-Am racing today, it's completely different ball game. Full tube-frame chassis compete in the top classes, and even in the production-based groups the barrier to entry is exponentially higher than it was some 50 years ago. The racing is more clinical and the cars lack character. While we always like to think that things were better before, especially when it comes to racing, sometimes it really is the truth.
But there have definitely been some advancements, particularly in terms of safety, that make race cars today much more appealing; what they lack in personality they make up for in reliability and driveability. So, what if you were to mash up a bit of today's tech on a built-from-scratch tube-frame chassis with the magical nostalgia of a 1970 Ponitac Firebird Trans Am?
Months ago, Riley wondered exactly this.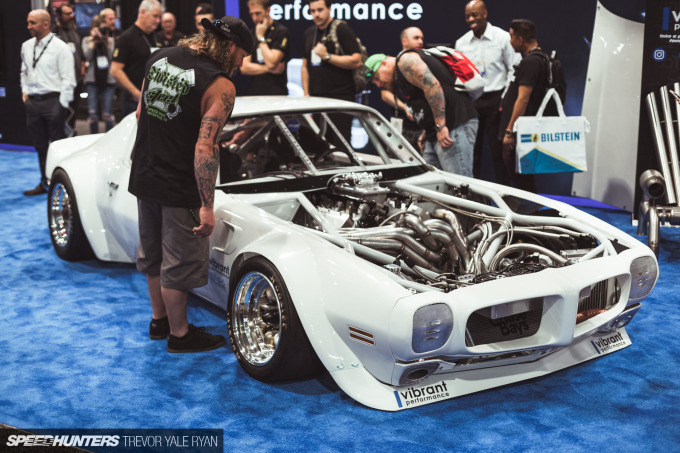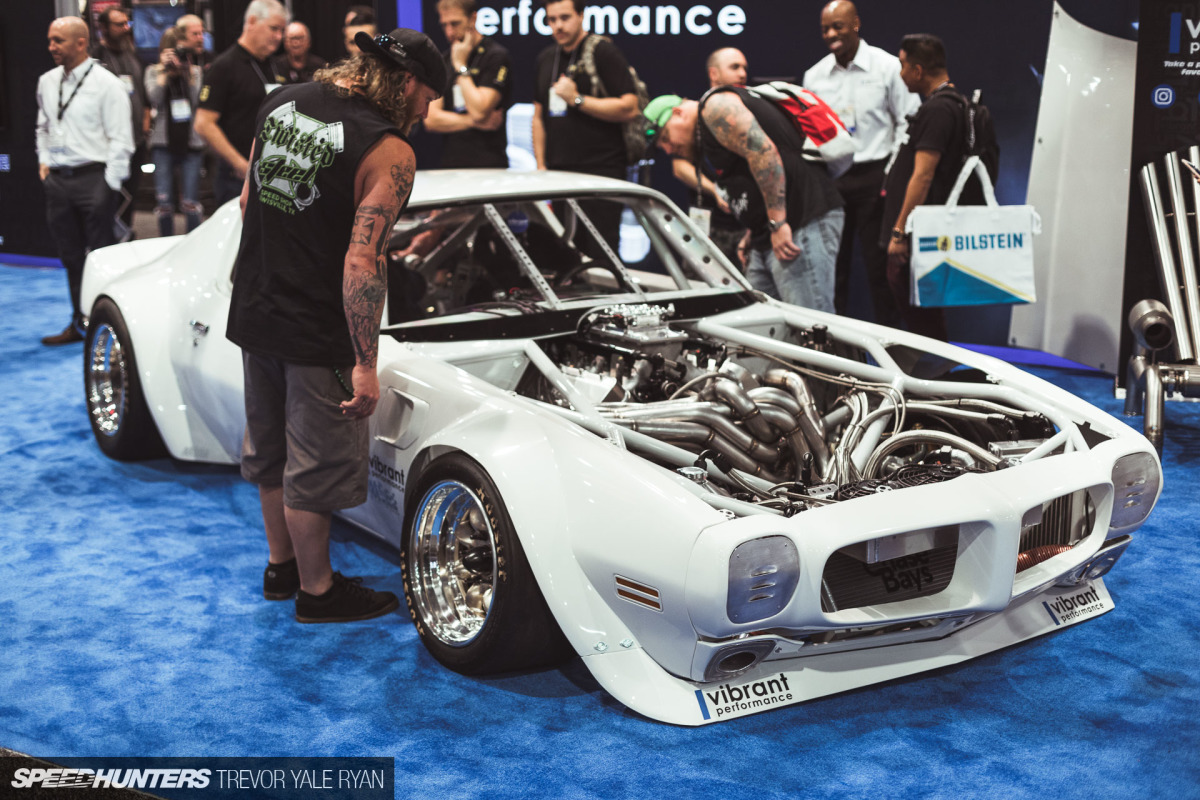 The results of his work, all of which took place on the side yard of his parents' house, is nothing short of stunning. The only work on this thing that Riley didn't do himself was the paint and powder-coating. It's simply amazing, especially considering that after the show the car will go straight to the track for a good run at wide-open throttle.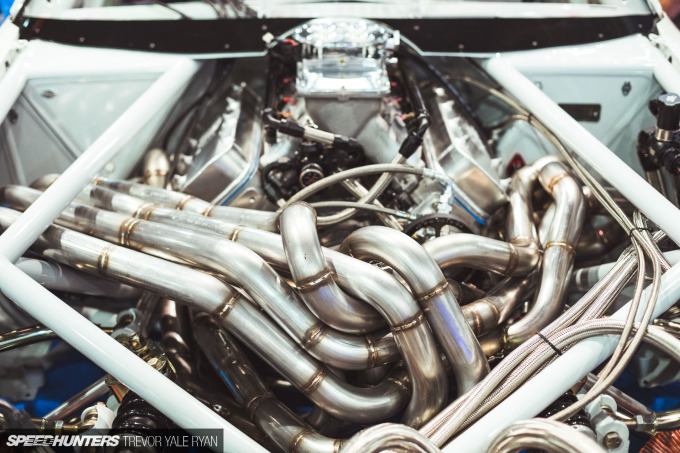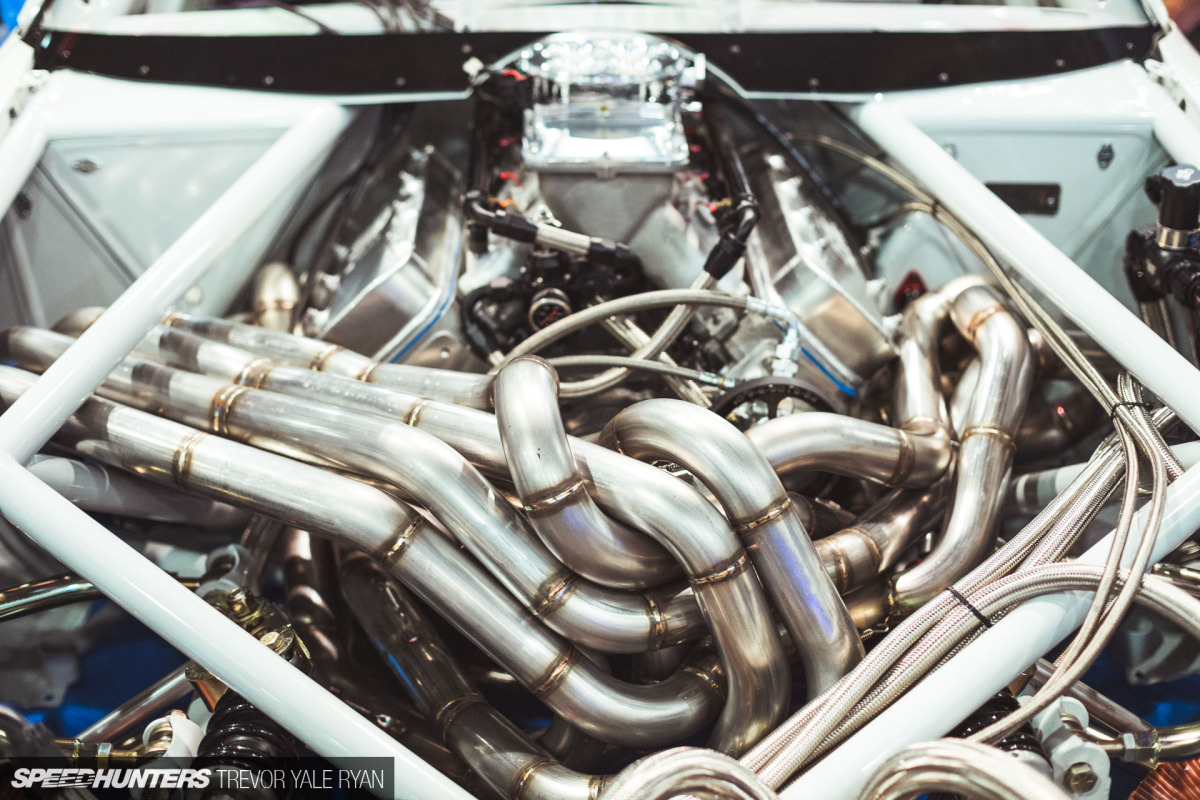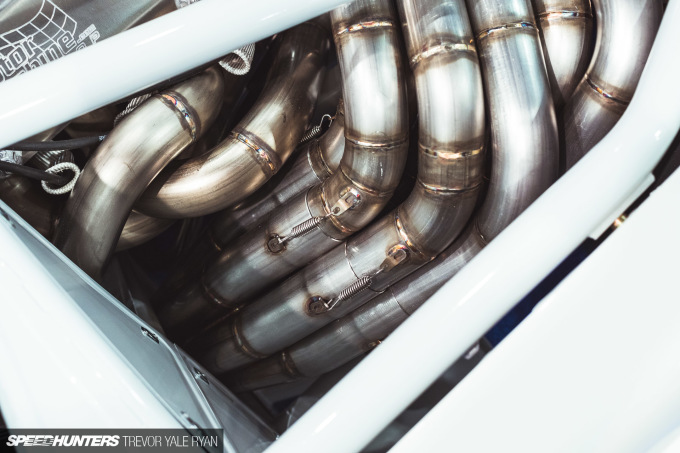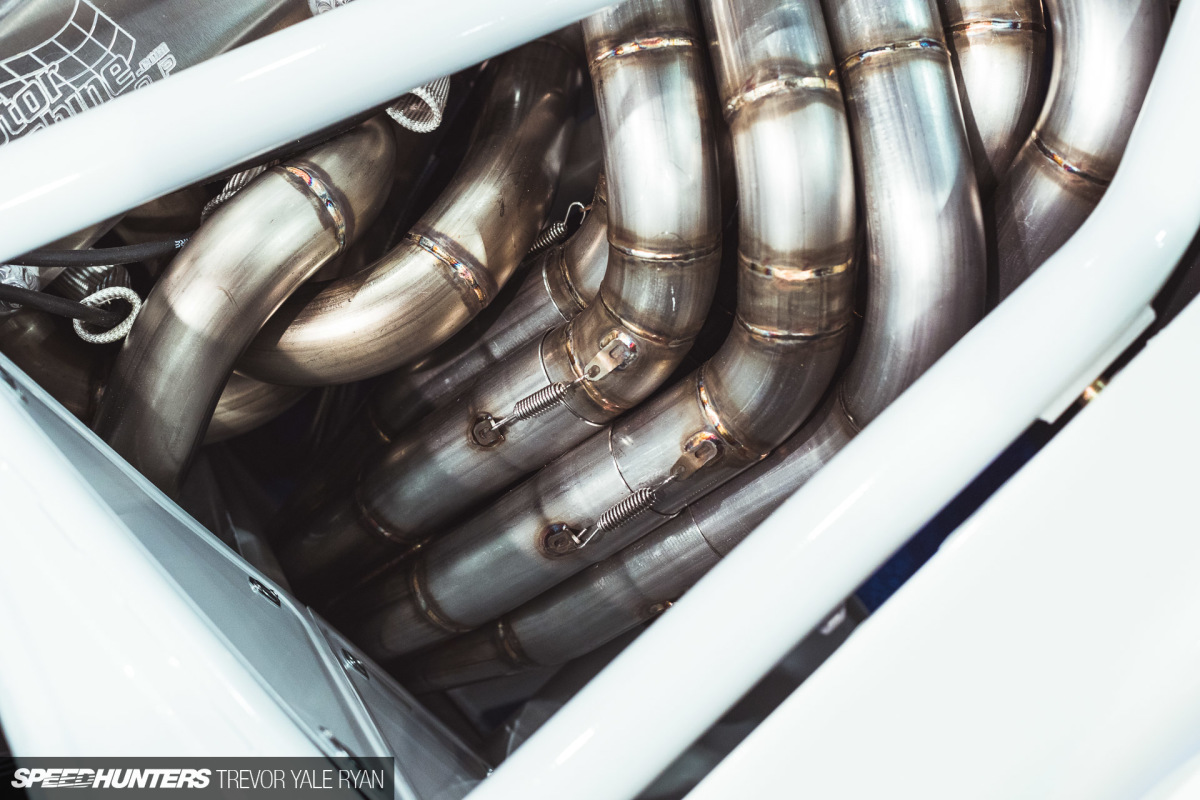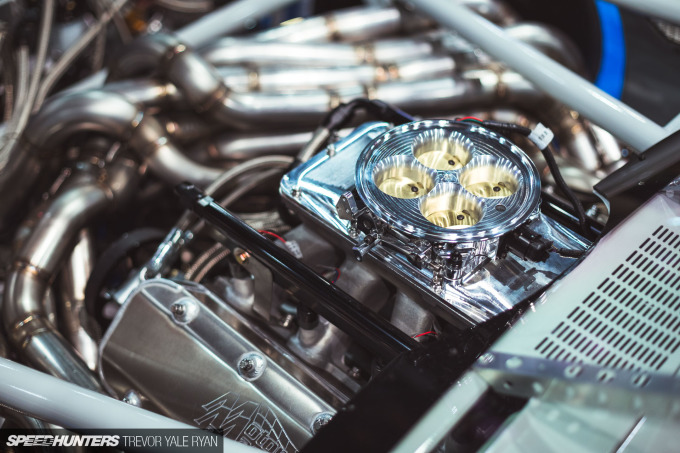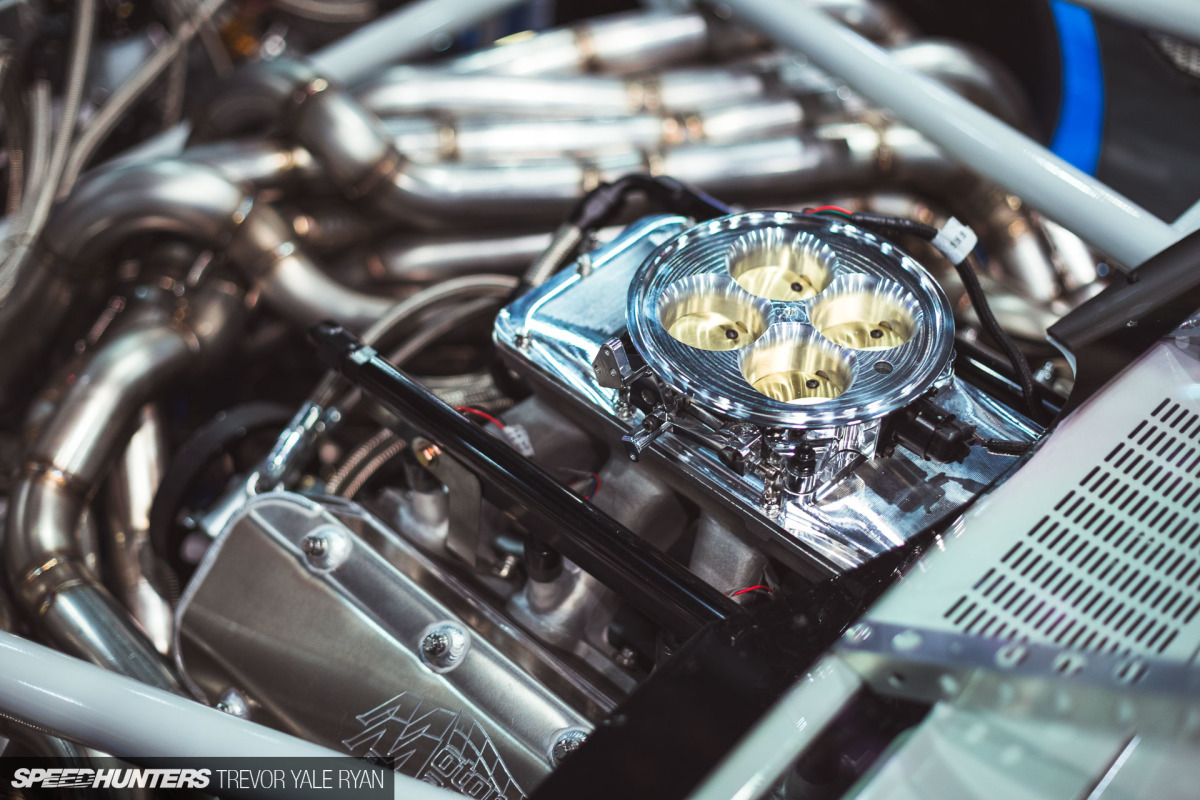 Of course, the centerpiece of this wild build is that rowdy exhaust. Instantly I started looking for turbos, but with a straightforward FAST throttle body setup I realized there just wasn't one. Instead, the long, snaking exhaust work culminates in a wicked 8:1 header. How do you even do that?
Riley's managed, and he's also managed to build up the naturally aspirated Dart LS Next block to withstand 10,000rpm, the goal for the build. While power came second to the high-RPM target, he's guessing the mind-boggling 16.25:1 compression ratio in the 400 cubic inch V8 engine should be good for somewhere in the neighborhood of 1,000 horsepower.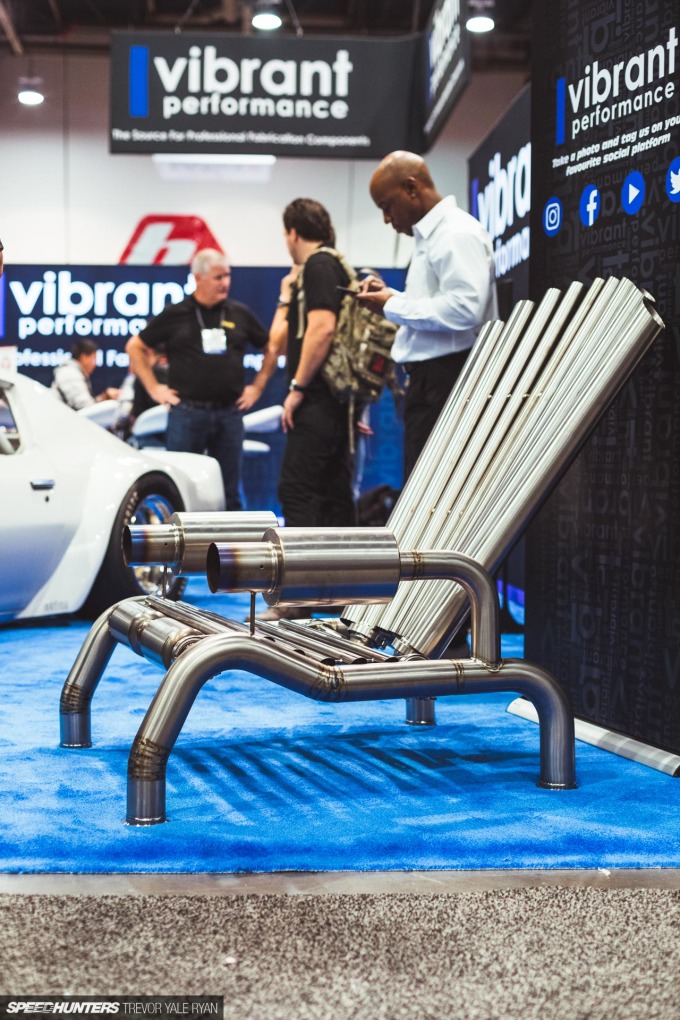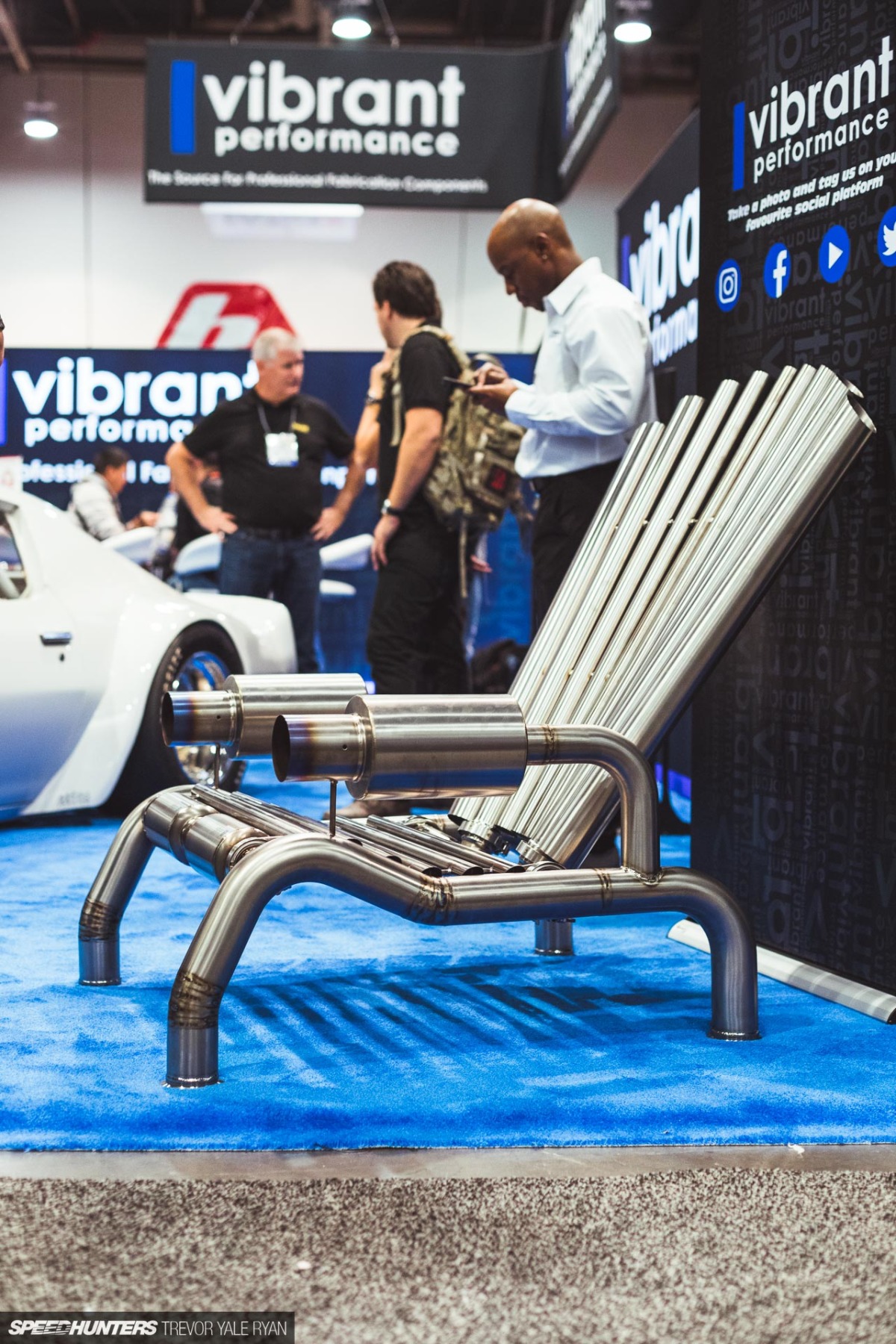 With all the crazy fab work up front of the Trans Am, not to mention around the chassis, it makes sense that Vibrant Performance — a massive source for prepped and universal fabrication components, particularly for motorsport applications — picked up the build for SEMA. Art Malczewski from Vibrant mentioned that the car was one of the very last to enter the show (if not the last), finally rolling into location at 1:00am on Monday morning. It was well worth the wait to get what Art calls "an art piece" in their booth, though.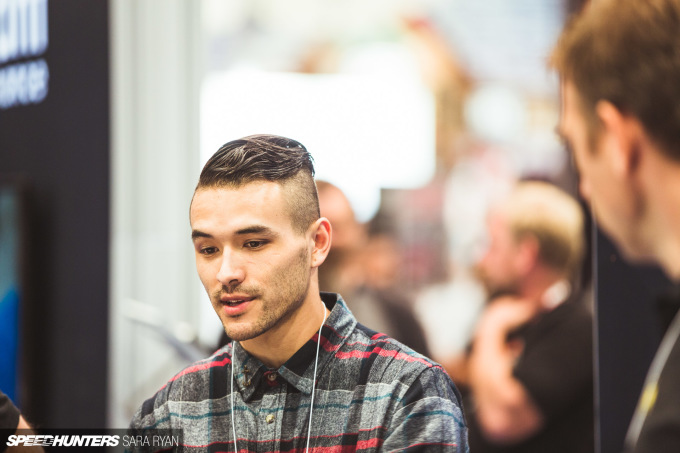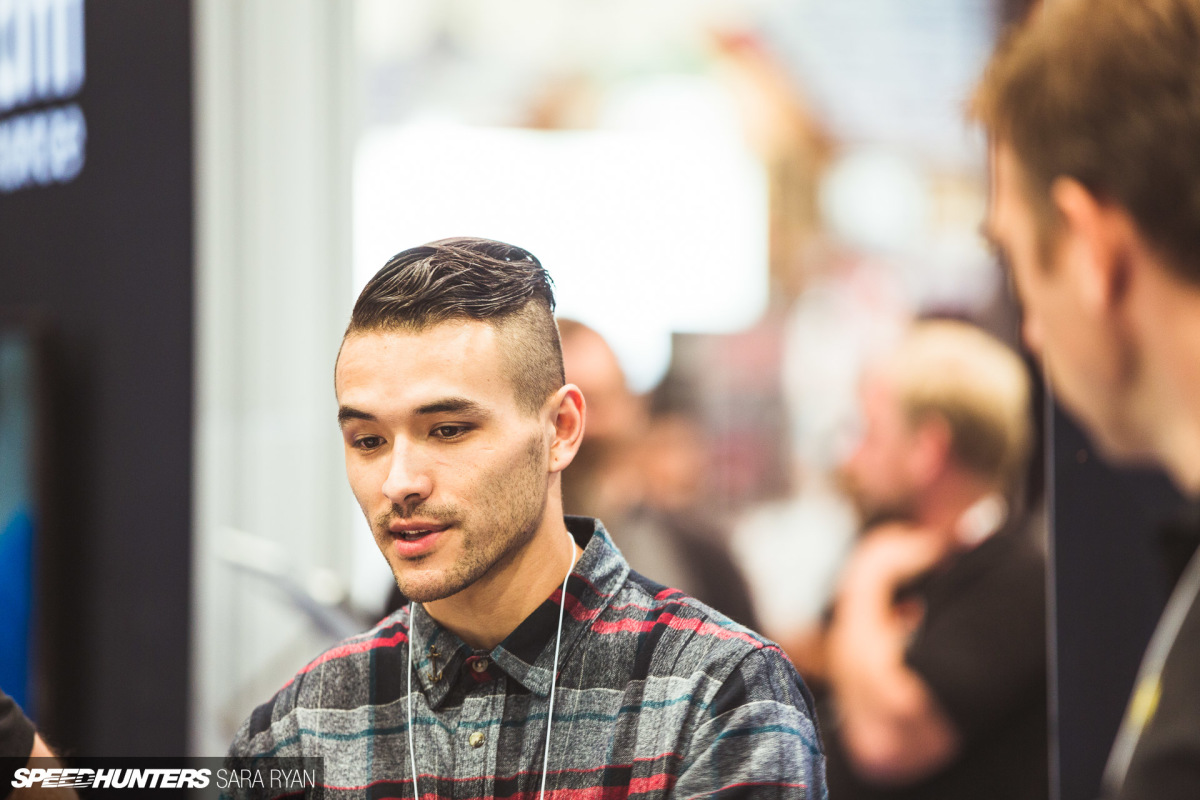 Riley even tells me he went so far as to quit his job to make this build happen in time for the show. It's awesome to see people in the car community putting everything towards their passion.
All Around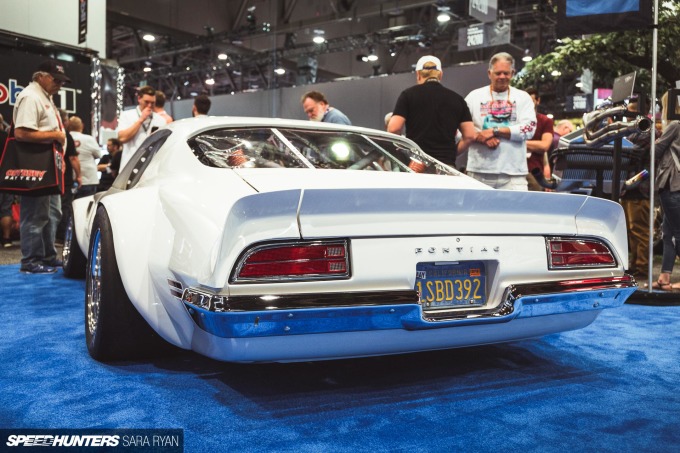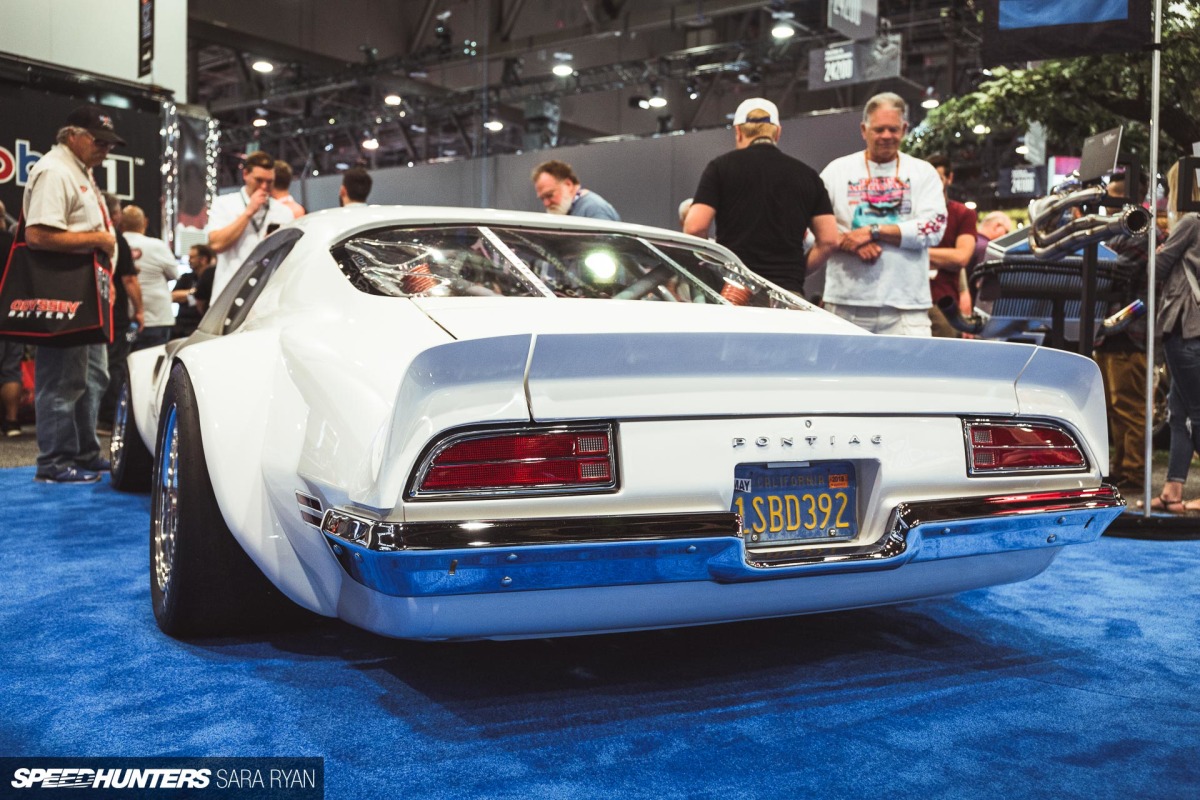 You've obviously noticed this is no longer your run-of-the-mill Firebird body, and that's thanks to Riley hand-building the swooping metal wide-body.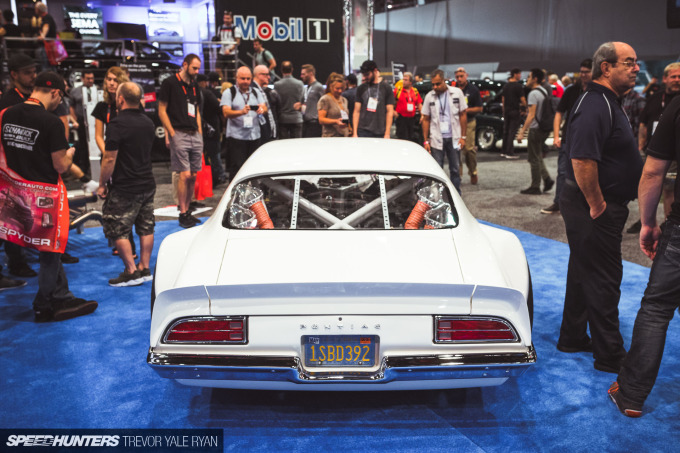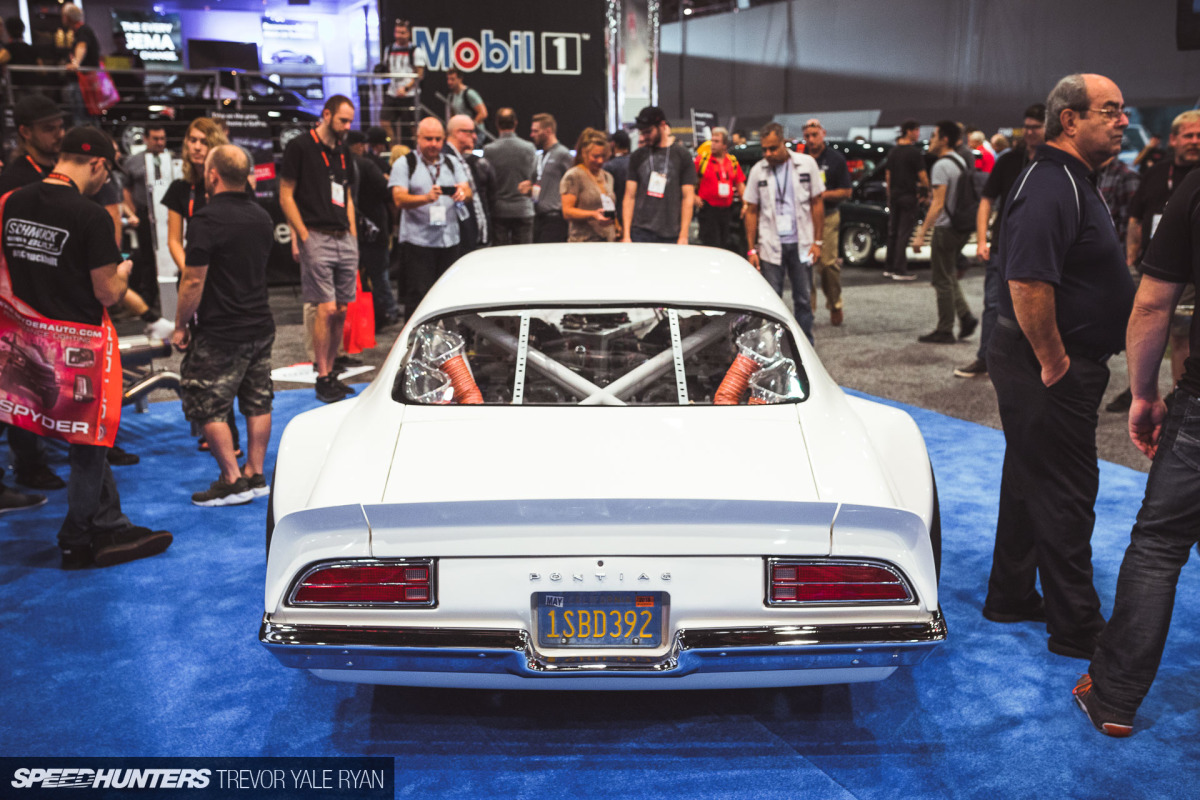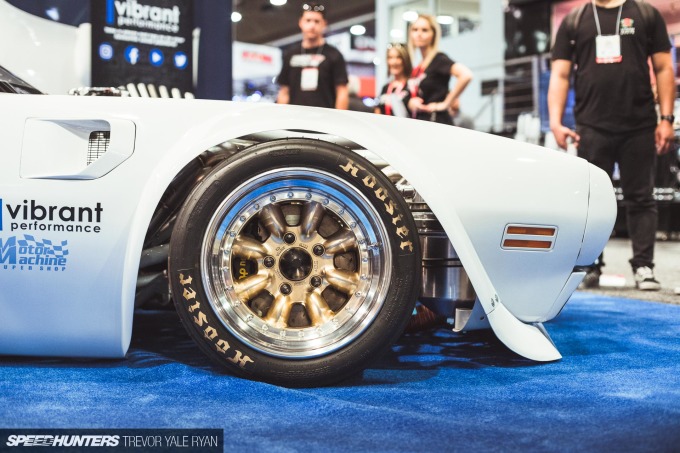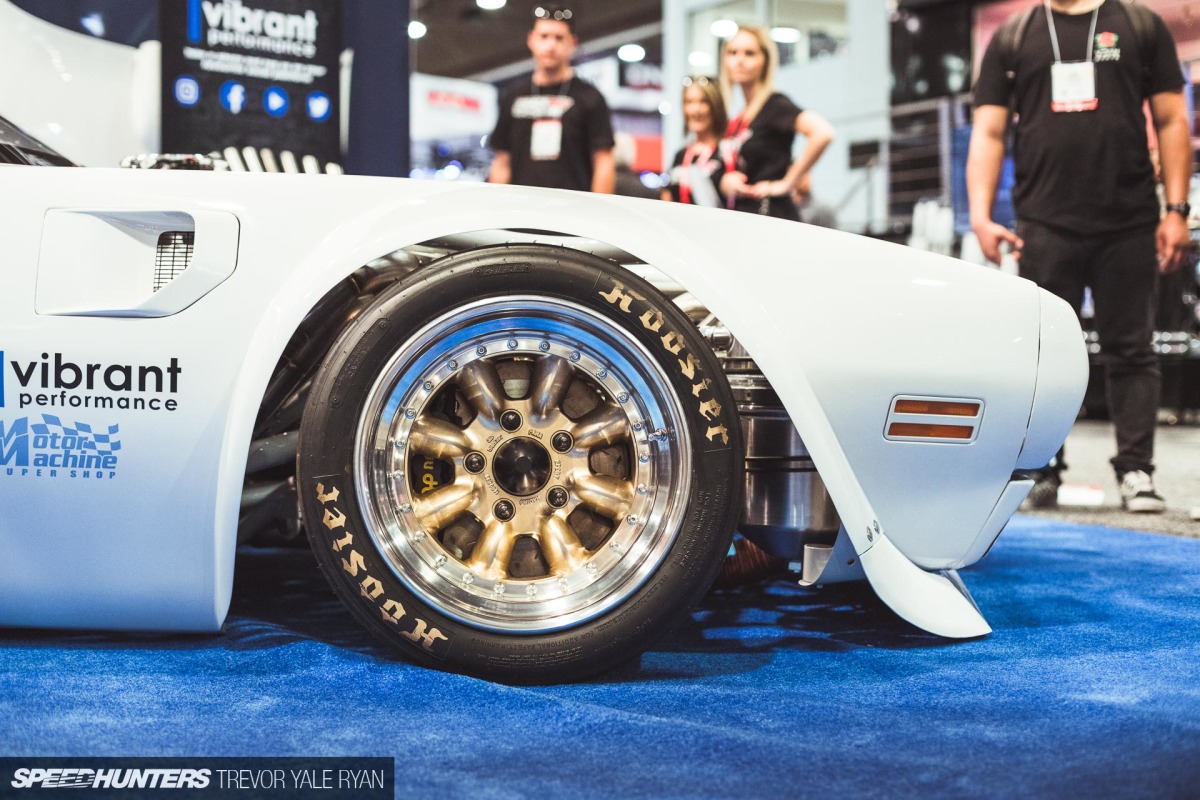 With the aluminum air dam rounding off the front end, it's properly aggressive from every angle and nicely complemented by 16×12-inch Panasport C8 3-piece wheels at all four corners.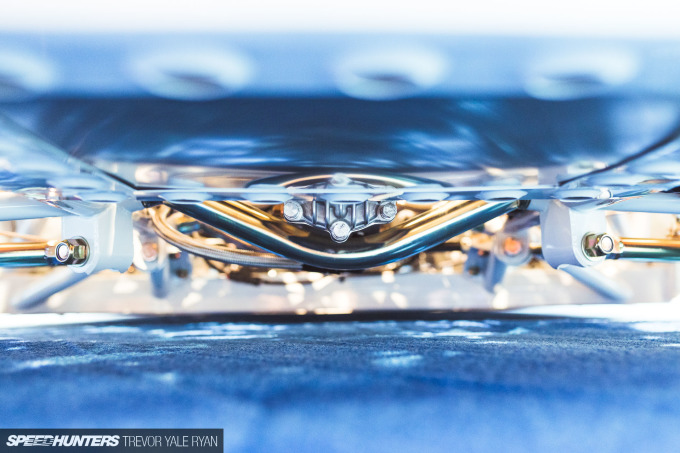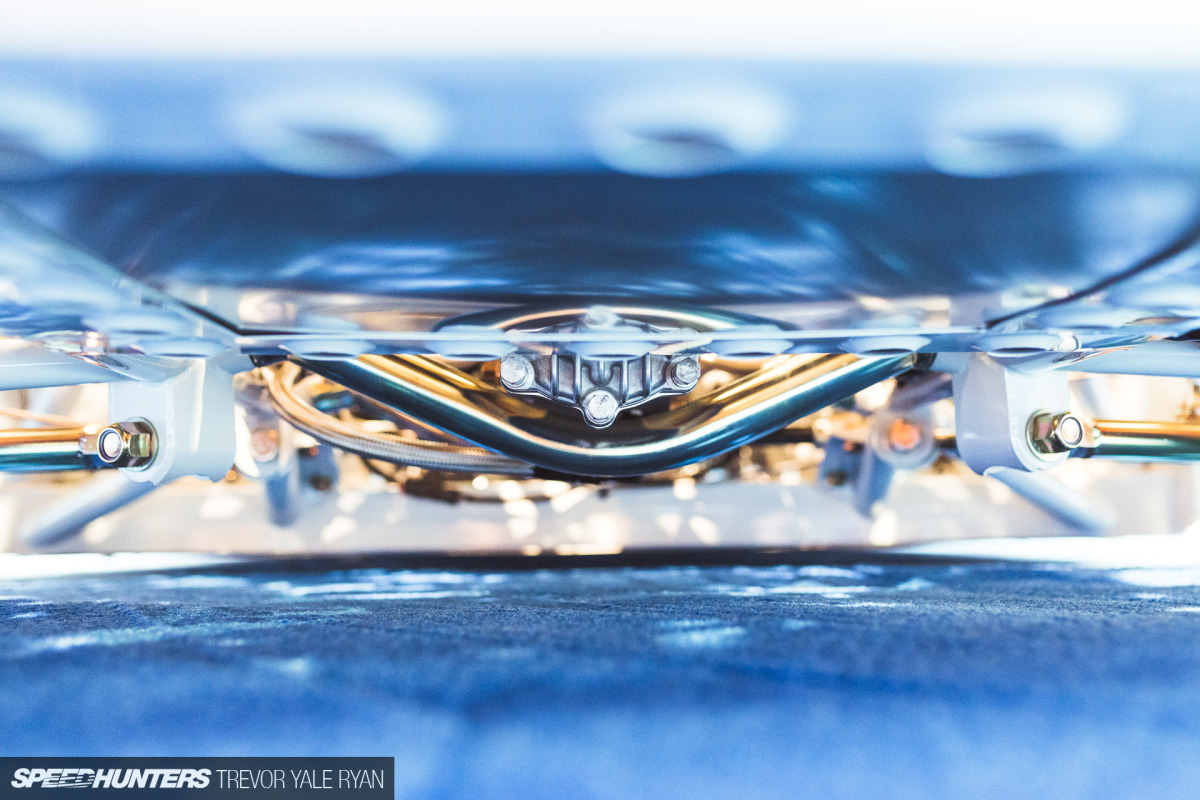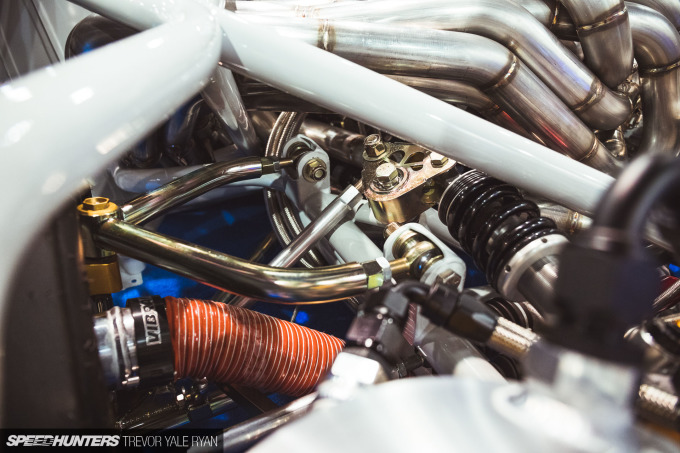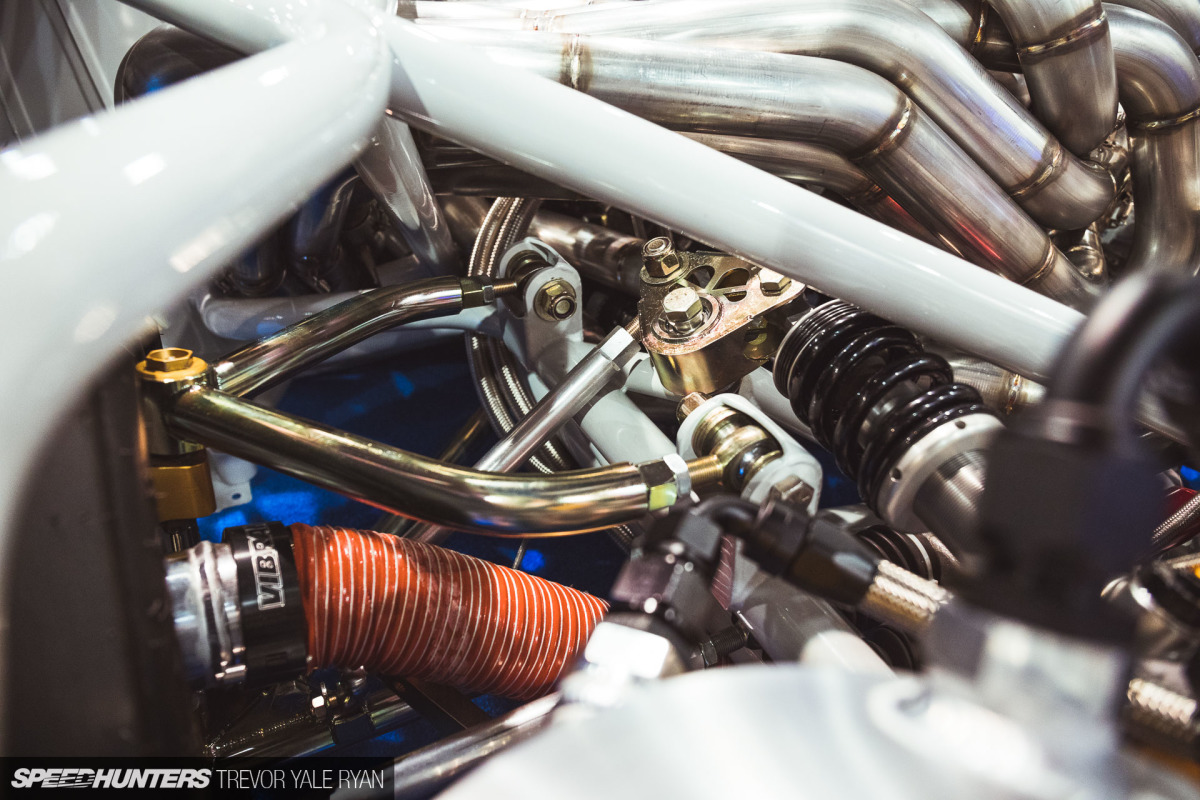 Underneath the chassis the car is equally impressive. Nothing's been left unturned or unimproved, and with the custom pushrod IFS and IRS setups I can't wait to see what this thing is capable of around local California road courses. The Öhlins suspension will undoubtedly need a bit of tweaking to go from SEMA mode to track mode, but that will be a simple matter.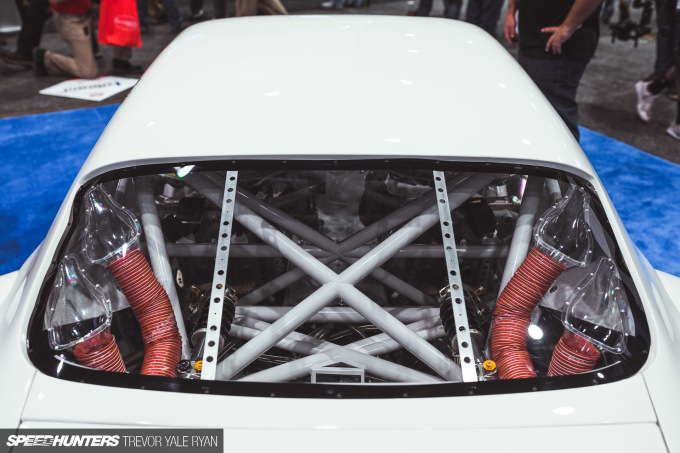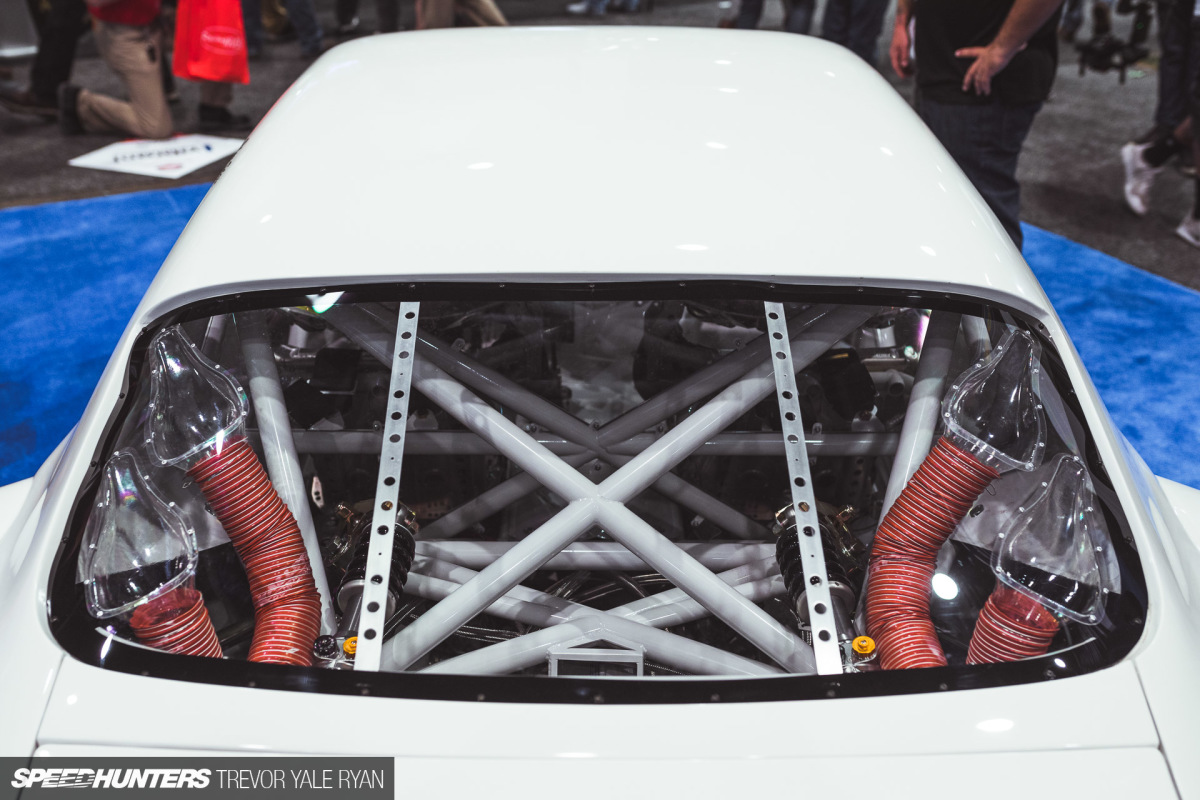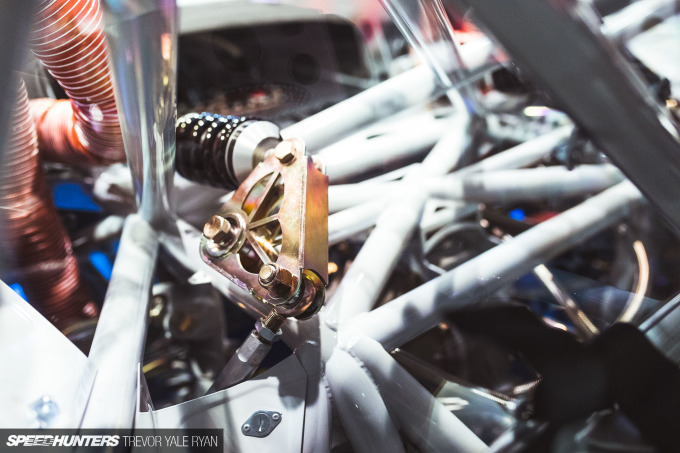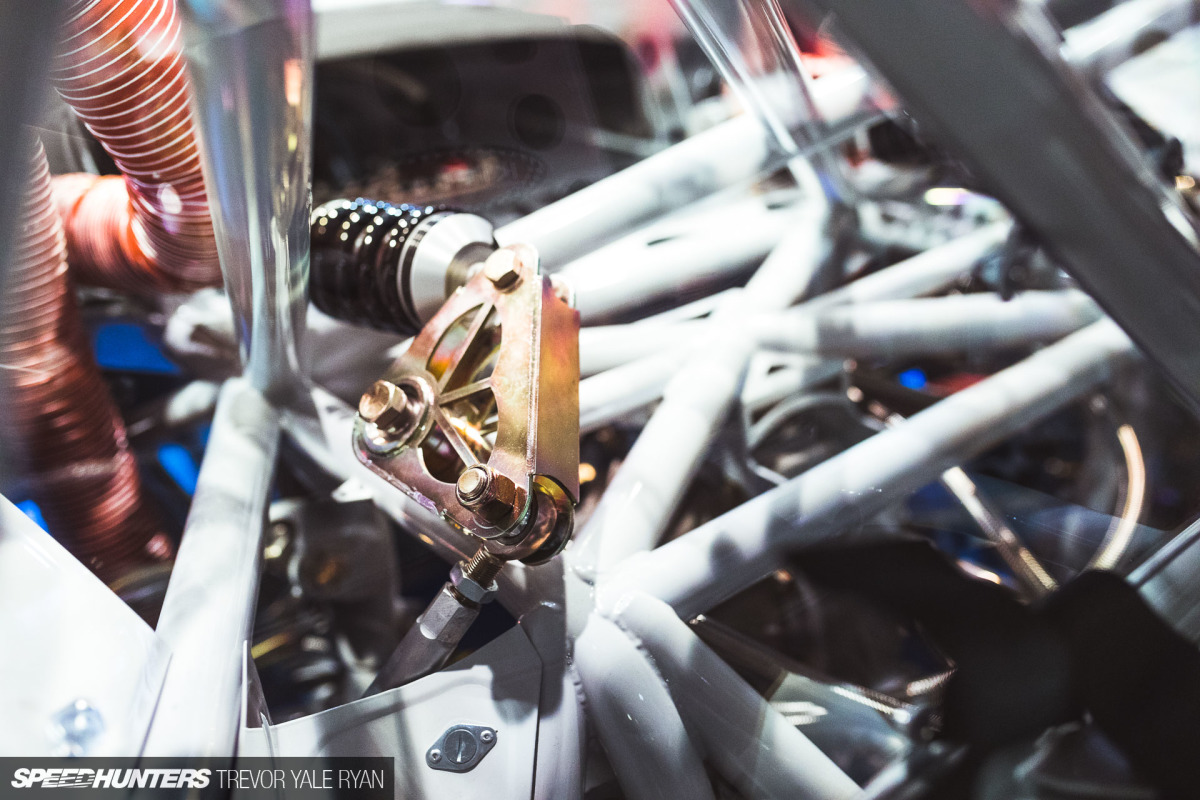 I asked Riley if he had a background in CAD design, but he says this was "all pen and paper. And my brain. I just like to build cars." He started building with an American truck as the base, a project he took on with his dad. From there he became a lot more Euro-centric as he felt the quality-per-dollar ratio was a lot better. In a sense, this car was a return to his roots, bringing over everything he's learned along the way.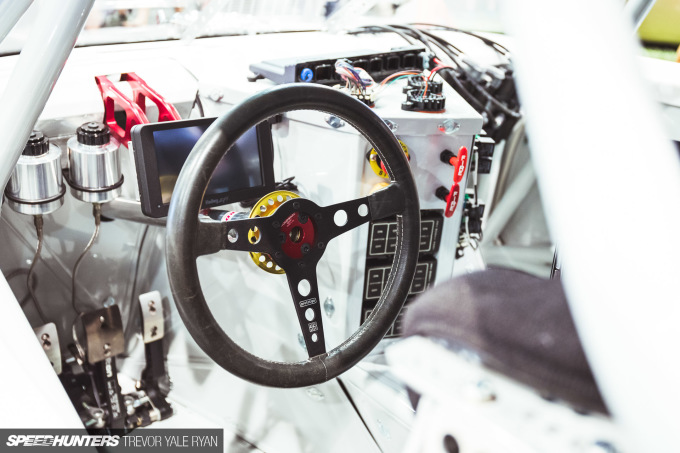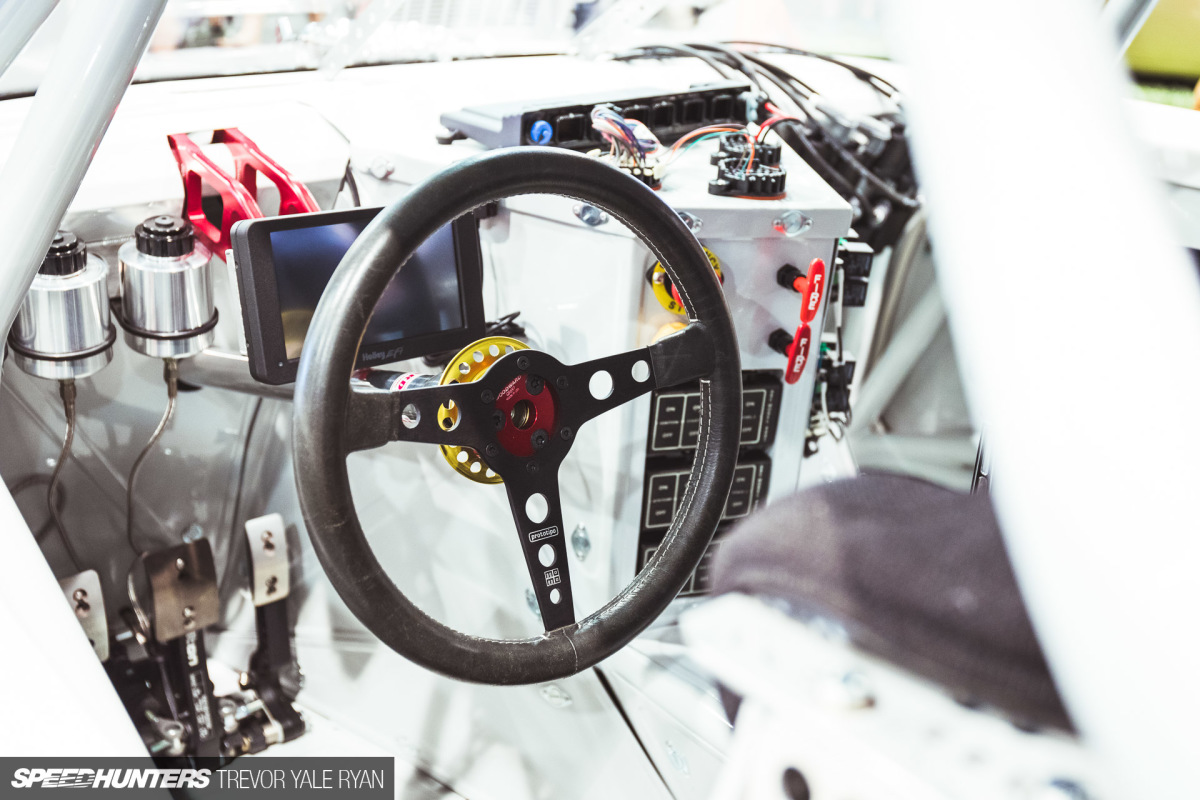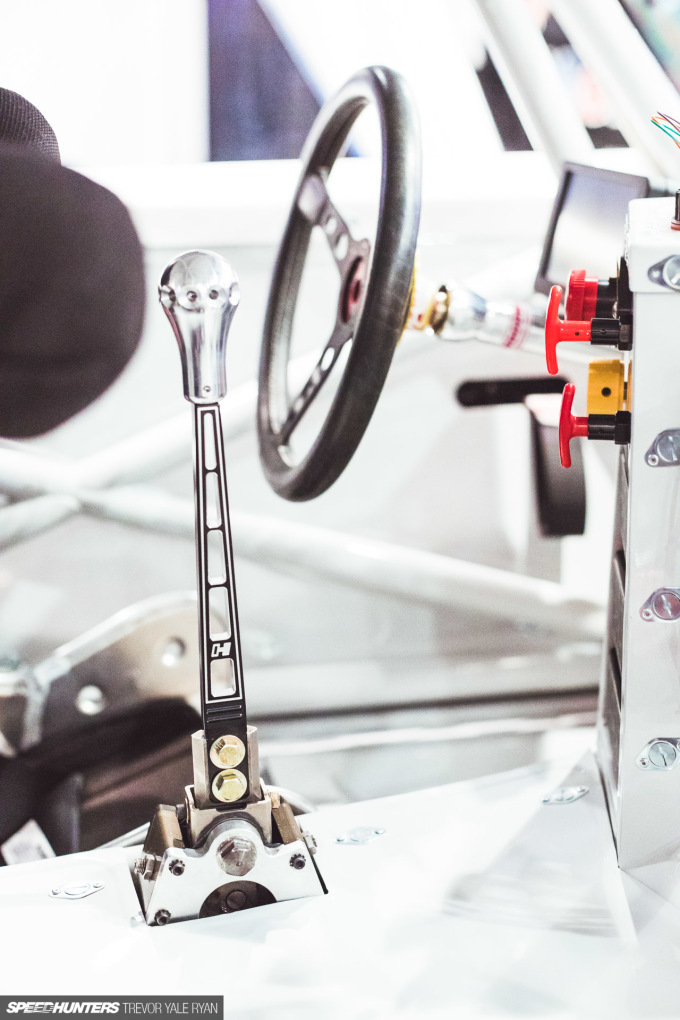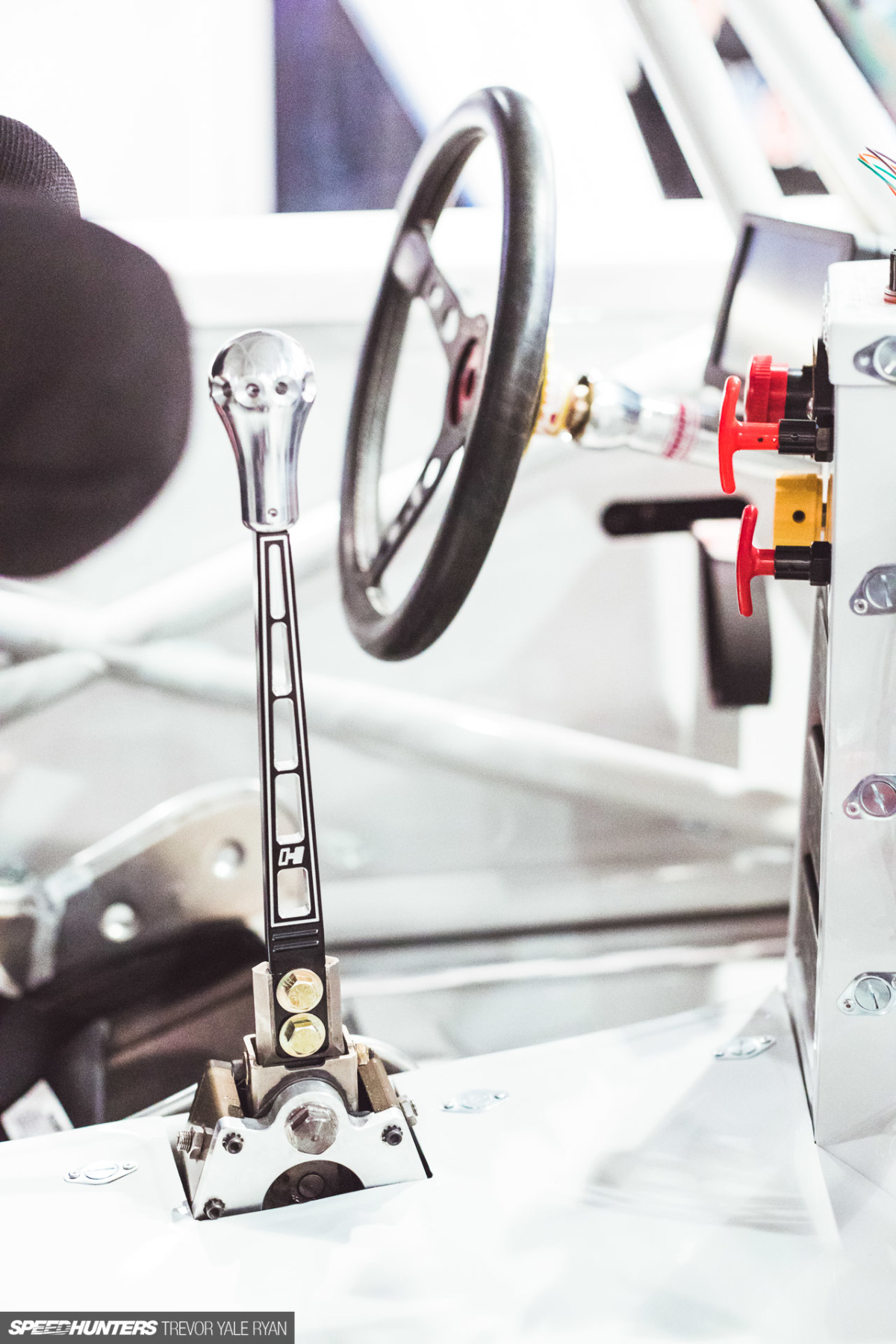 As this car is destined for hard driving, safety has been vastly improved over what you'd find in a '70s racer with a transformed cockpit. I missed what gearbox Riley is running, but this is all the more reason to follow up at a track day and take in some of the finer details. After all, I'll definitely need to hear what that insane side-exit exhaust sounds like.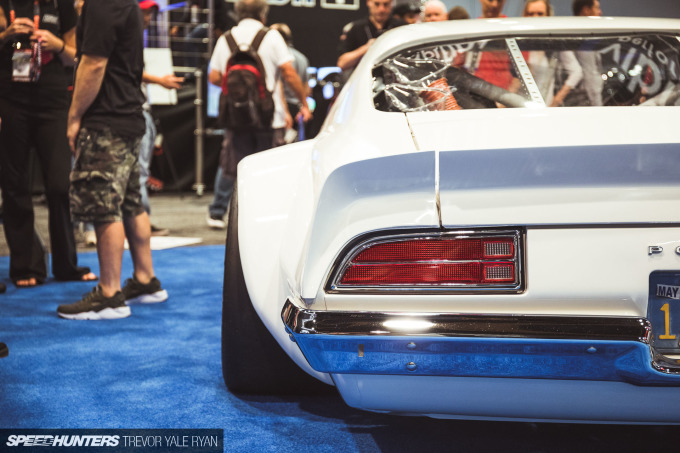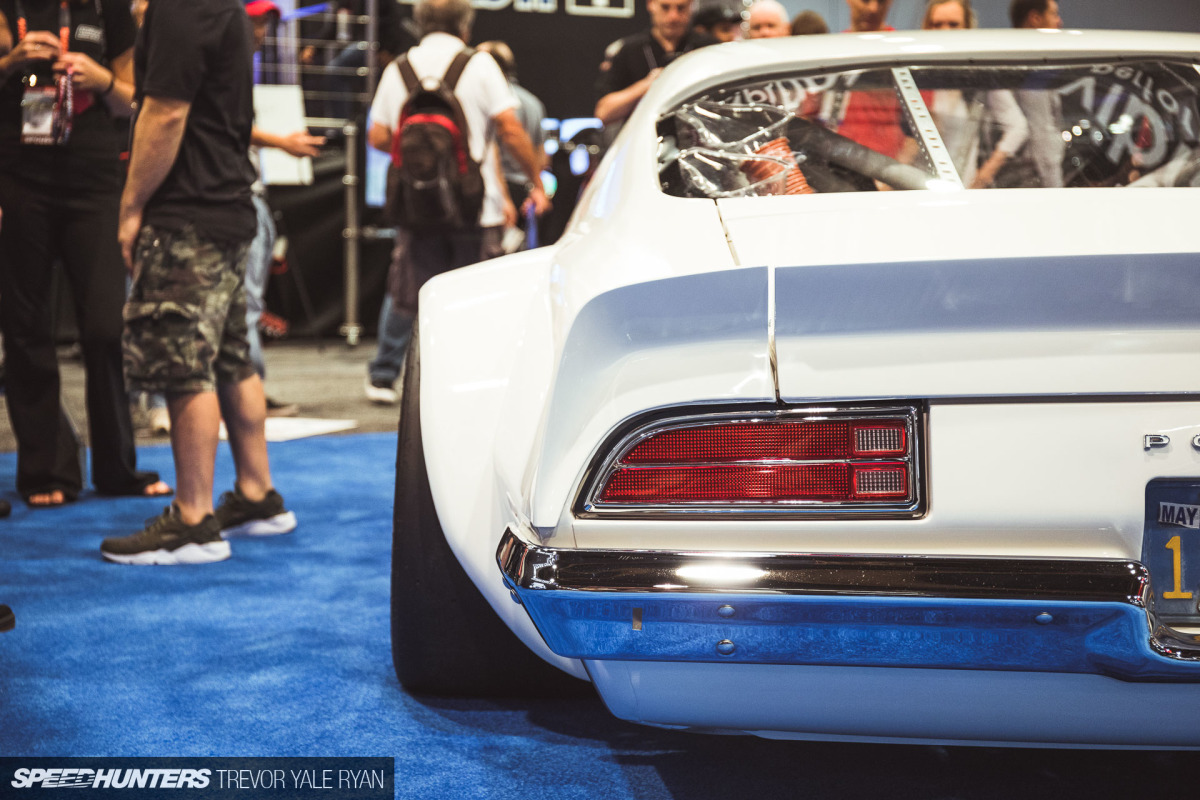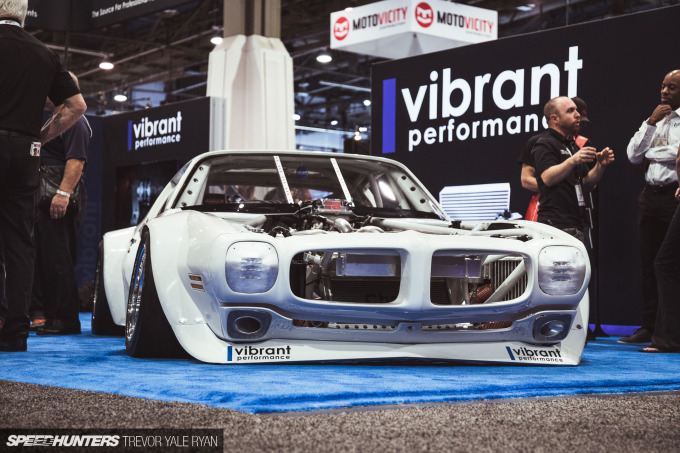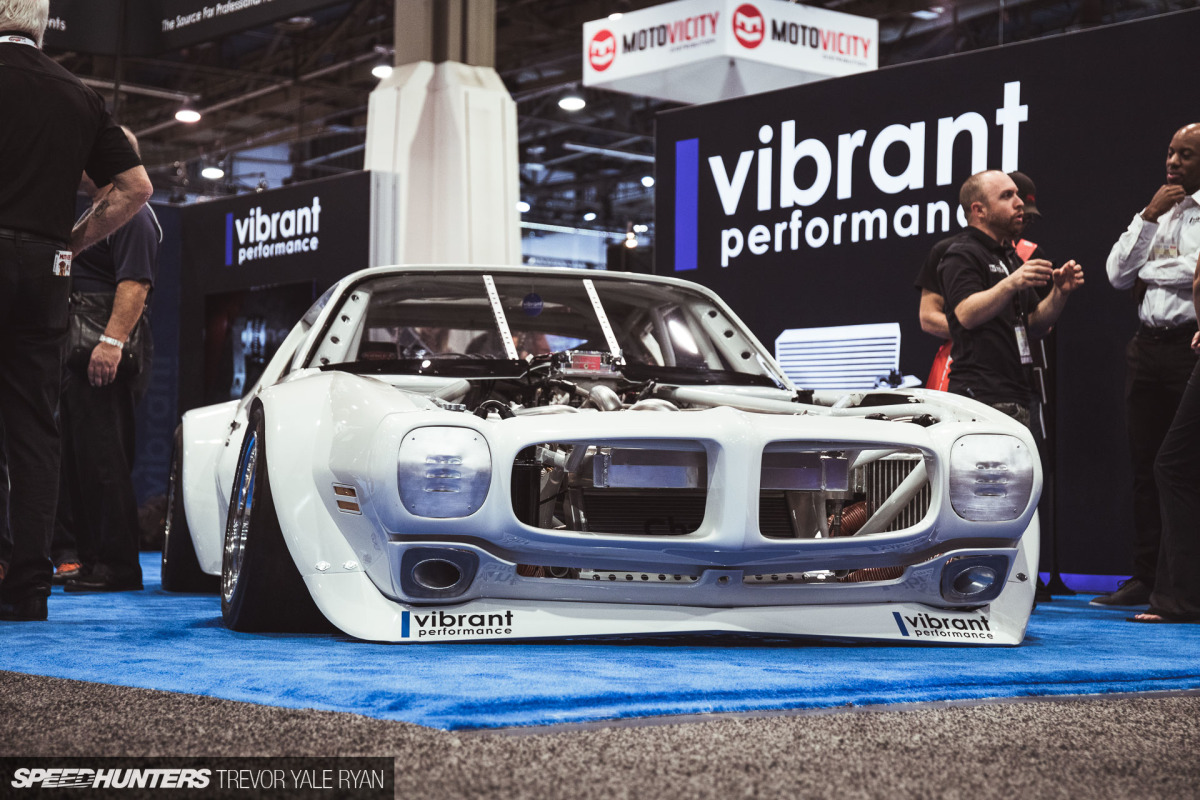 Even now, standing still at SEMA, from inside or out this car looks like it wants to go fast. Really fast. Riley set out to marry the charisma of old school Trans-Am with the possibilities of what the series has turned into, and he's done exactly that.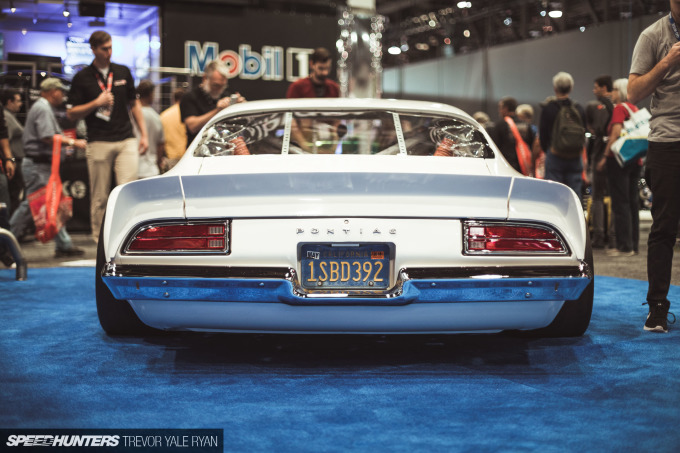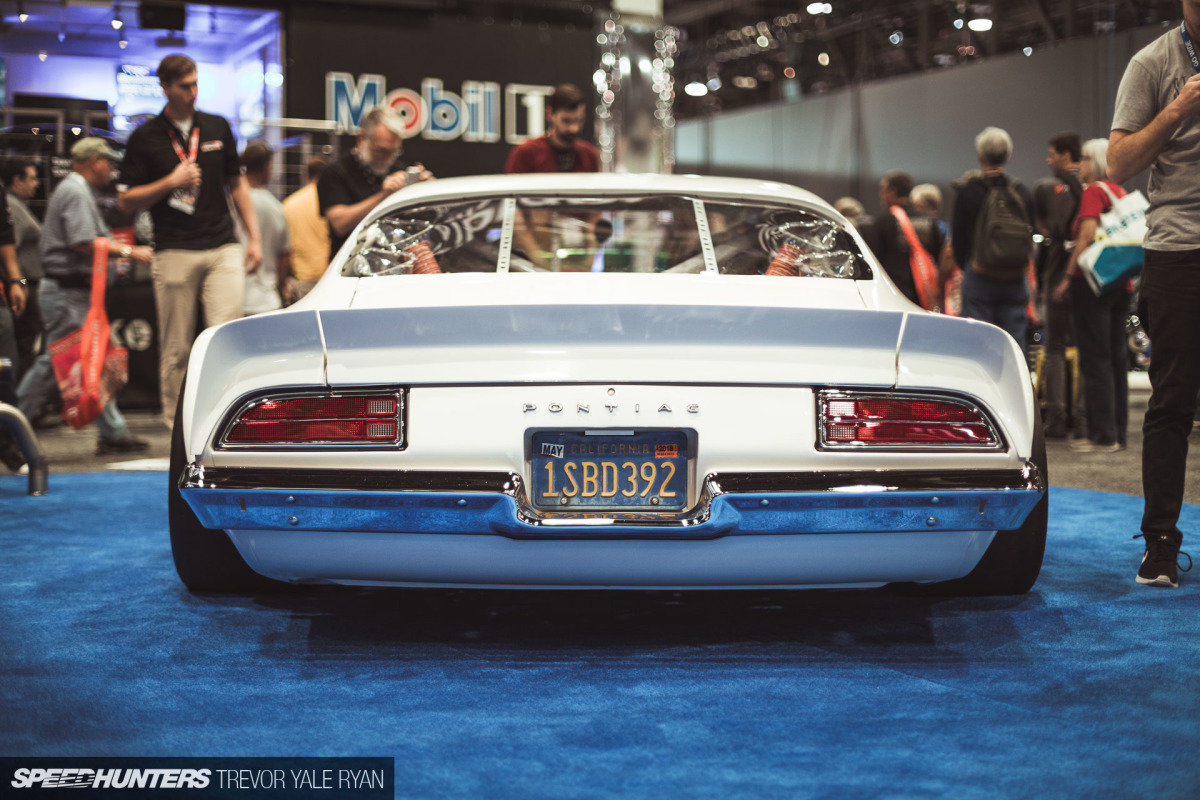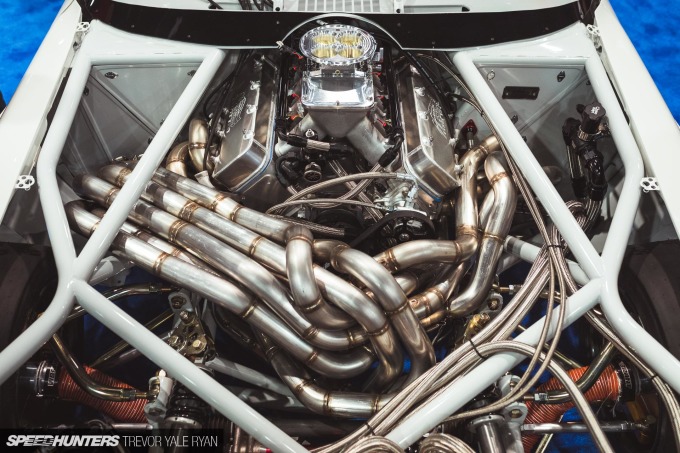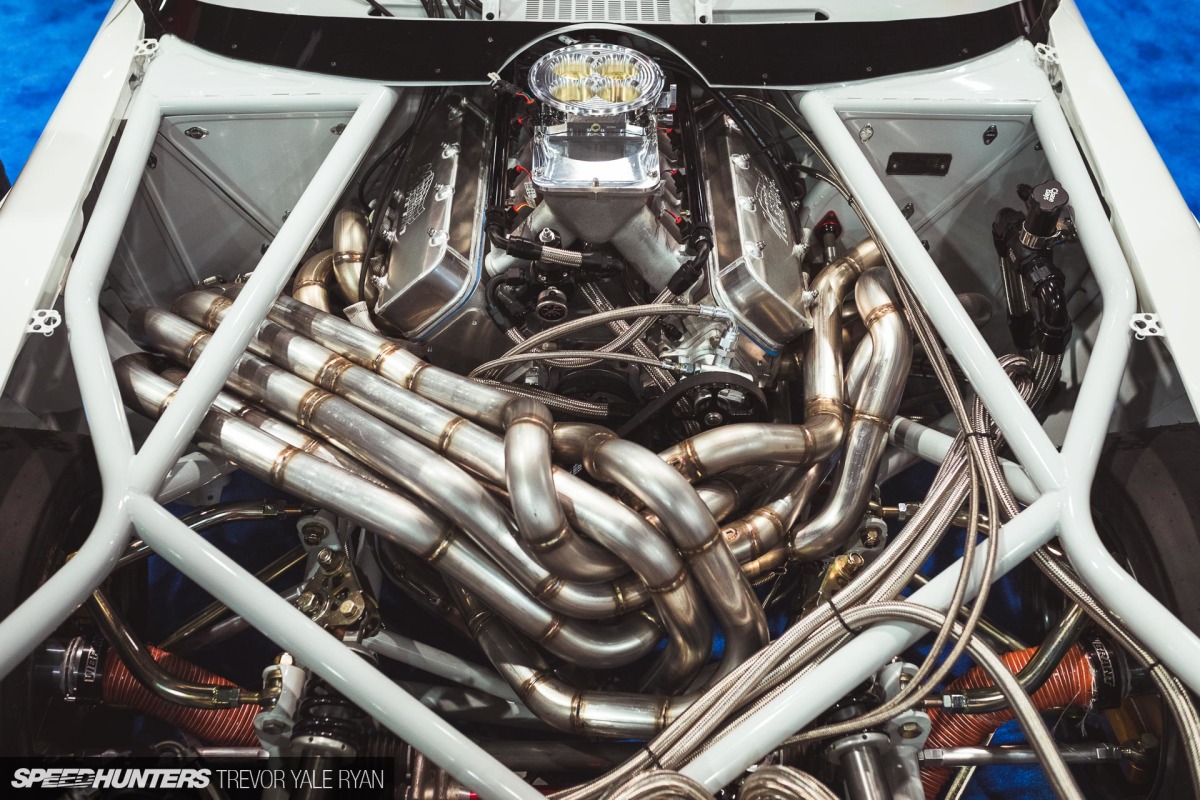 I had to get moving, but not before one last look at that incredible engine bay.
Riley should be immensely proud of what he's accomplished and I'm genuinely excited to see this car down the road, wound up to 10,000rpm at blistering speed.
Trevor Yale Ryan
Instagram: tyrphoto
TYRphoto.com