The Latest From Japan
World Time Attack Challenge 2018 is just over a month away, which means if you are an international entry the deadline to get your car ready is pretty much up. And that's especially true for those shipping their cars in from the Northern Hemisphere, as the Japanese contingent are. The cars will spend a month at sea, arriving a week before they need to be at Sydney Motorsport Park.
However, when you scroll down through this post you'll see that one very important car is missing…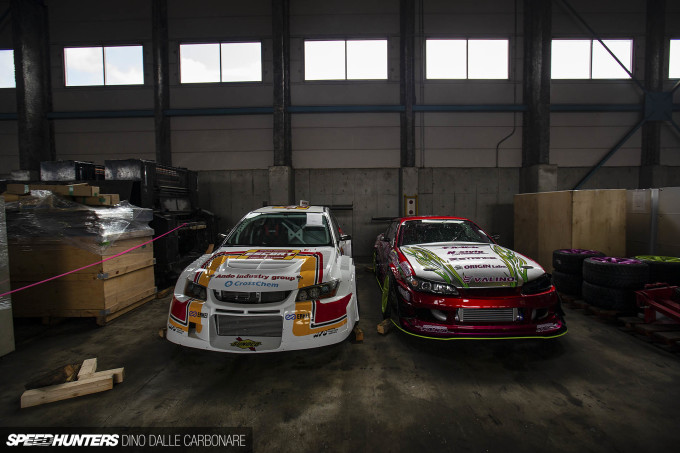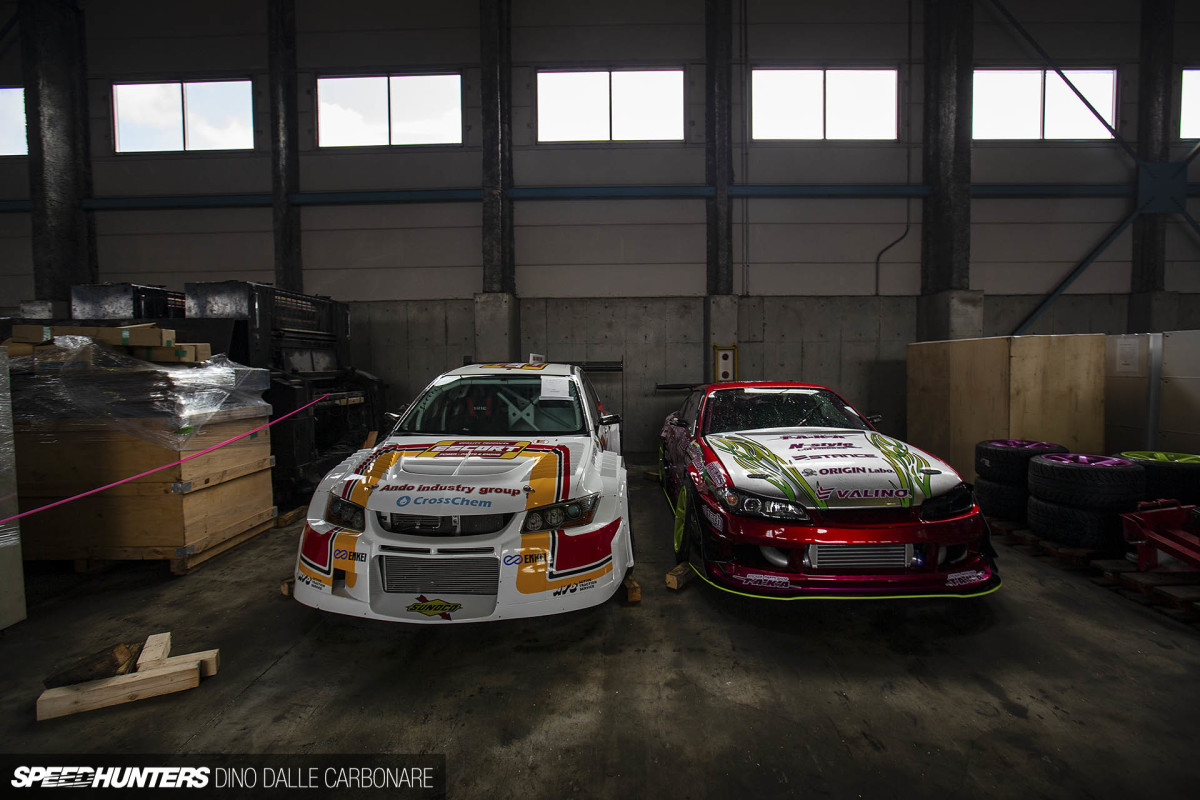 I made it down to the Yokohama port yesterday just in time to get a quick look at four of the five Japanese entries for this year's event before they were locked up inside their respective shipping containers. Luckily, the typhoon that's just wreaked havoc across Japan has now passed and won't effect the cars' departures.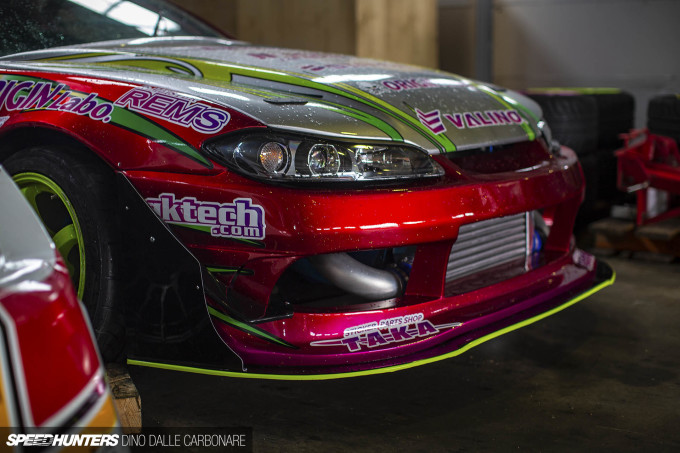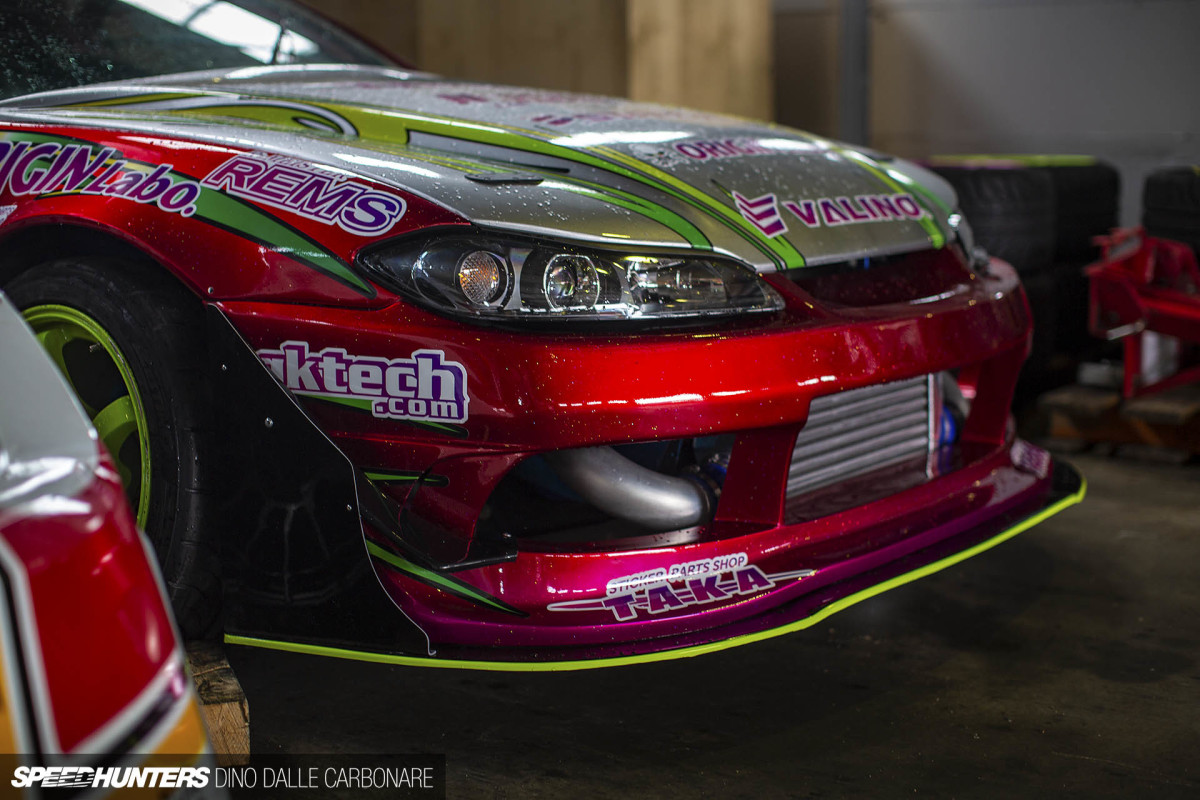 As I ran into the warehouse camera bag in tow, I came across these first two cars. My eyes locked straight on Naoki Nakamura's brand new Nissan Silvia S15. The mix of candy colors and graphics made it instantly recognizable as a Pink Style build, but boasting a newfound freshness about it.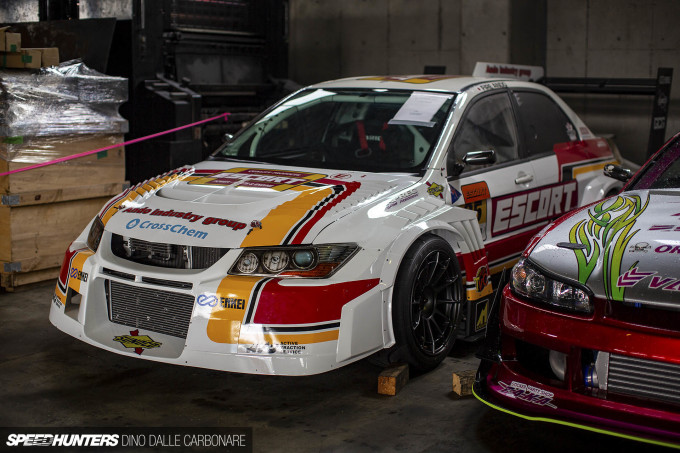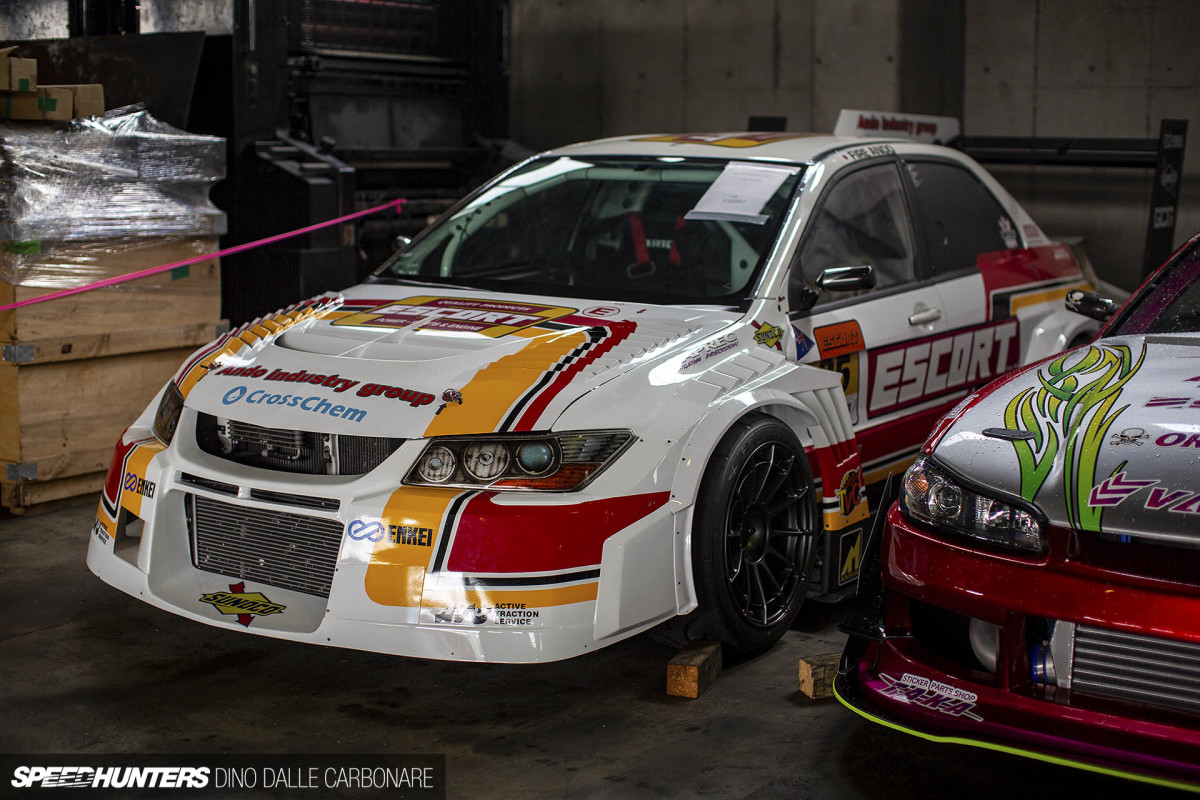 Next to it was Ando-san's wild Lancer Evo built by Escort, now sporting a revised aero package since they split away from Voltex. What I personally love about this car is the new livery; it's a throwback to Escort's old school drag racing days and a vinyl package fitted by Narita-san and Nakamura-san from Tokonatsu factory, the same guys that wrapped Project GT-R earlier this year. I'm so happy to see these guys recognized for their awesome work.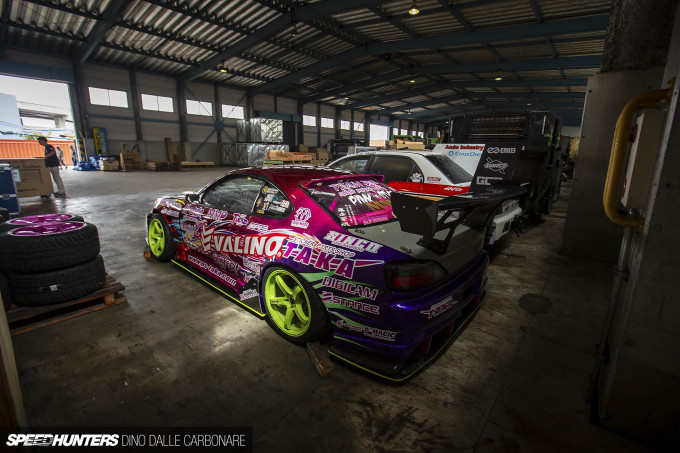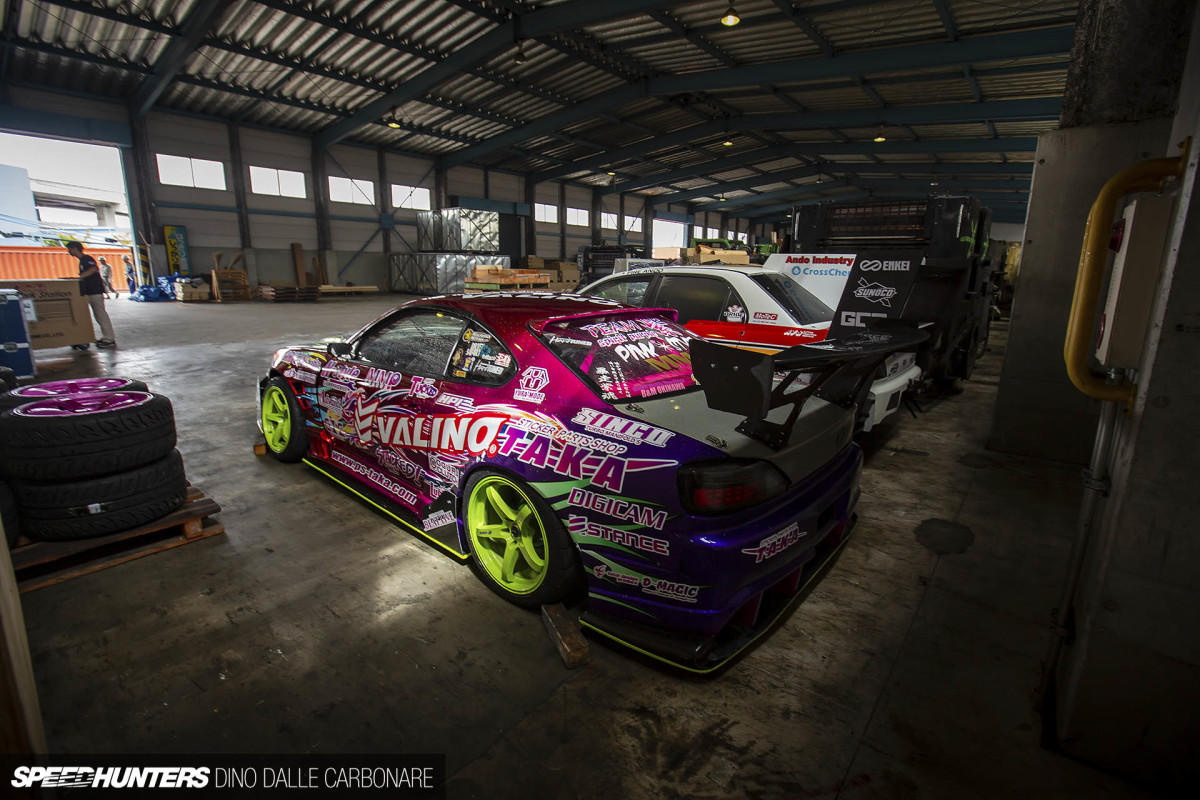 As I was checking out Naoki's car, I spotted two familiar guys walk into the warehouse.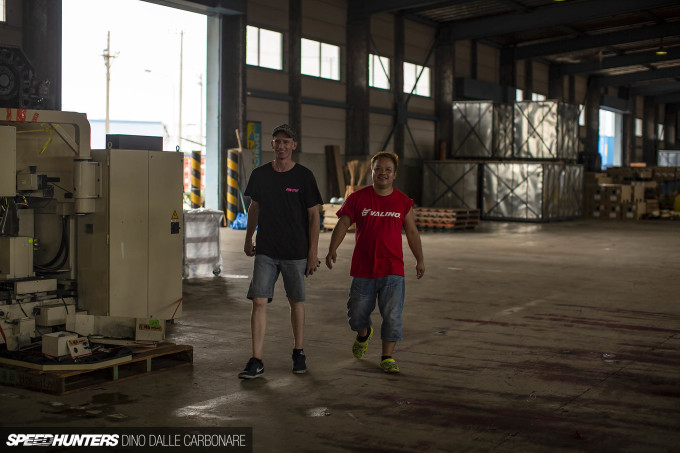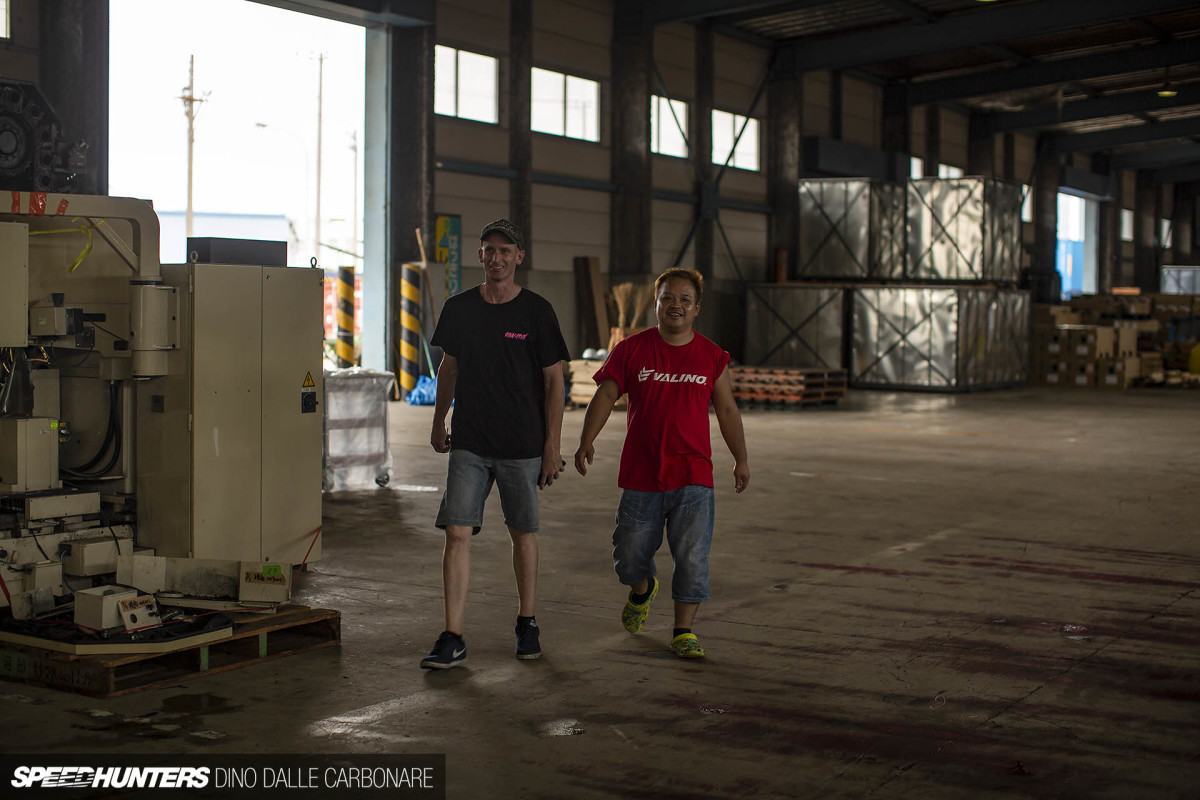 The man himself along with Shane Bingham of Stacked Inc., someone many of you will know for his skills behind the wheel as well as the parts he sources and ships globally from Japan.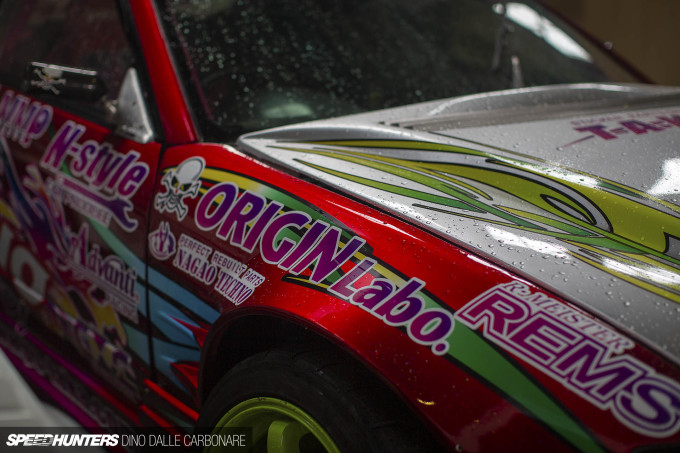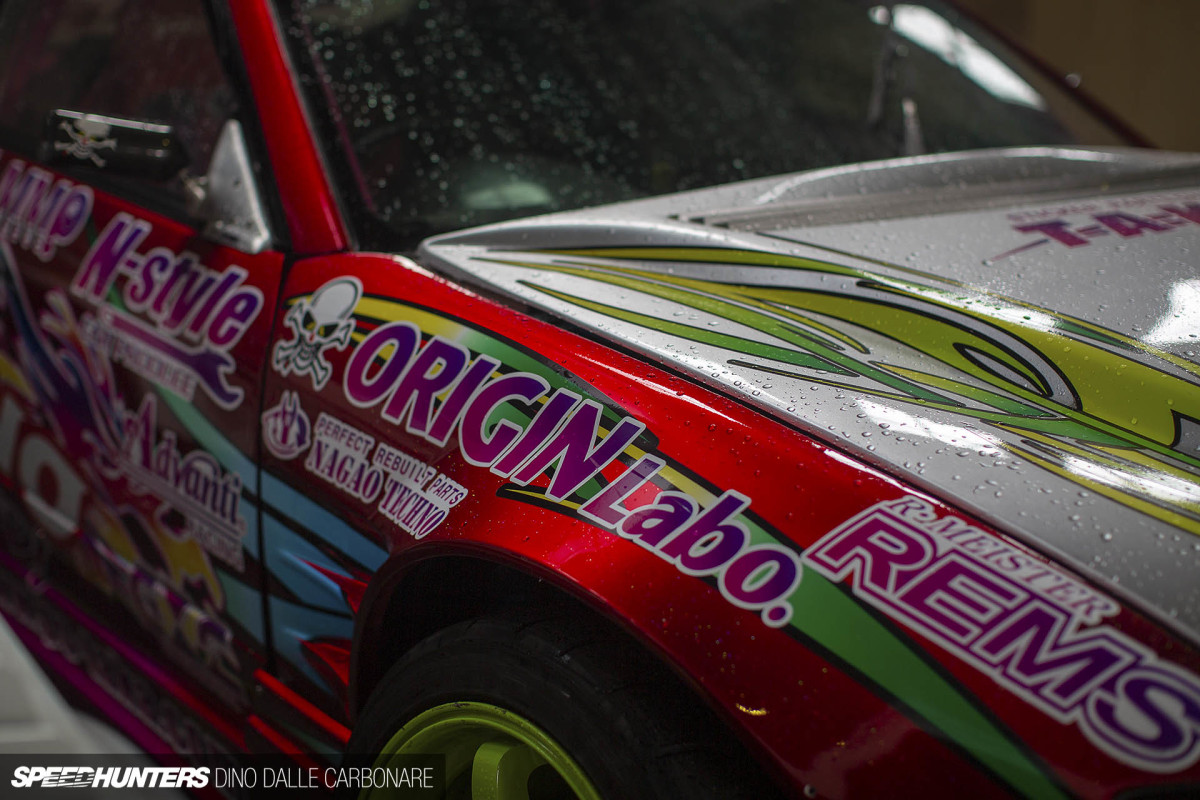 Taking a closer look at the S15, while the visual style remains it's a very different car than what we've come to expect from Naoki.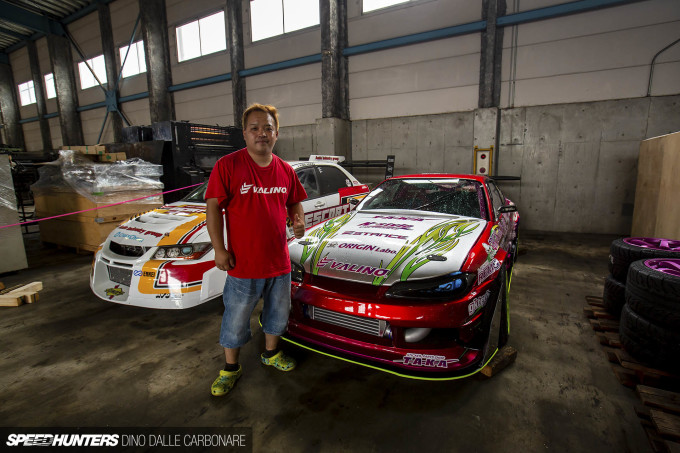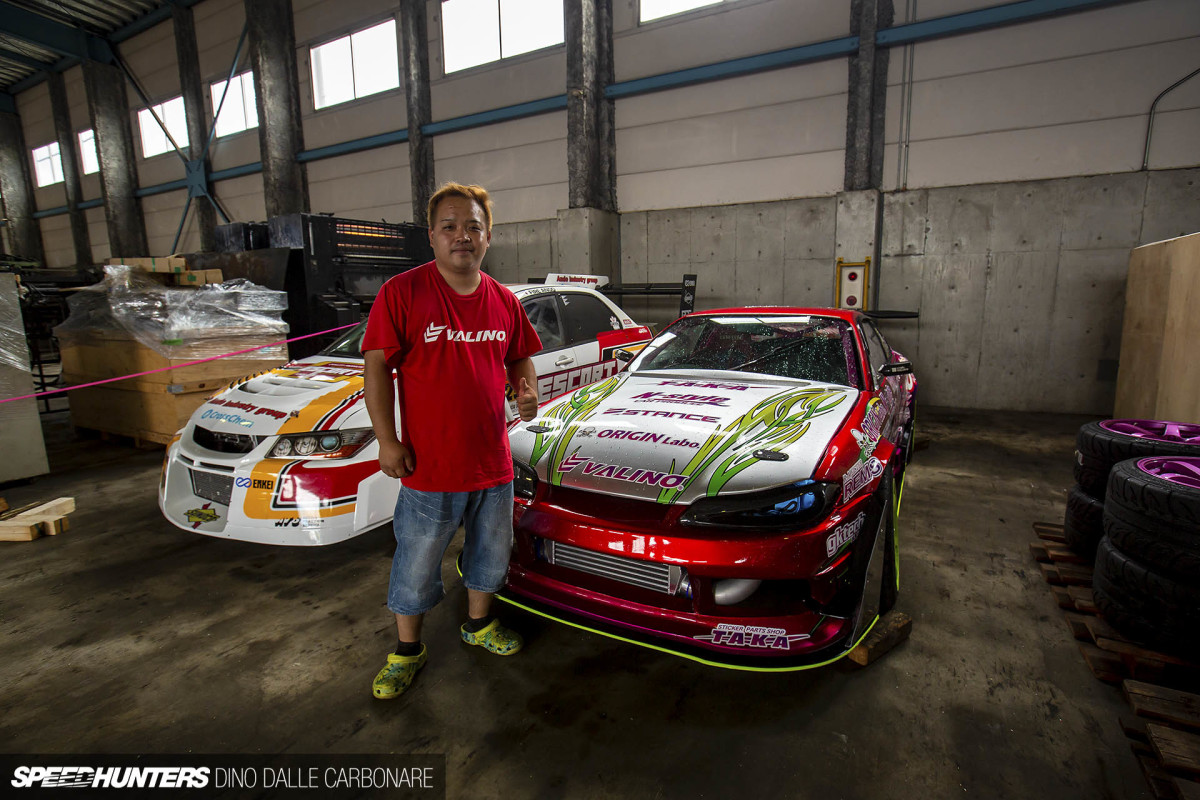 This time around there's no SR20DET to be seen, rather a 3.4-litre Toyota 2JZ running a single Trust T88-38GK – the biggest of the T88 turbos – and backed up by a Holinger Engineering sequential transmission. With 1,100hp on tap, Naoki says it's way faster than what he's used to so it will be a ton of fun. Get ready to seeing the S15 tailed by monster-sized Valino tire smoke clouds.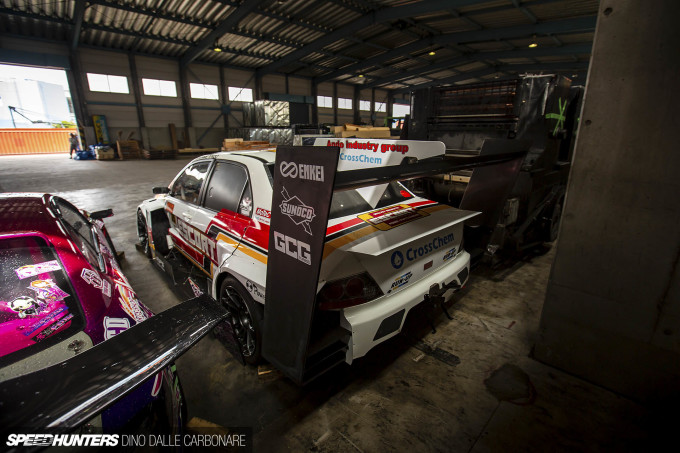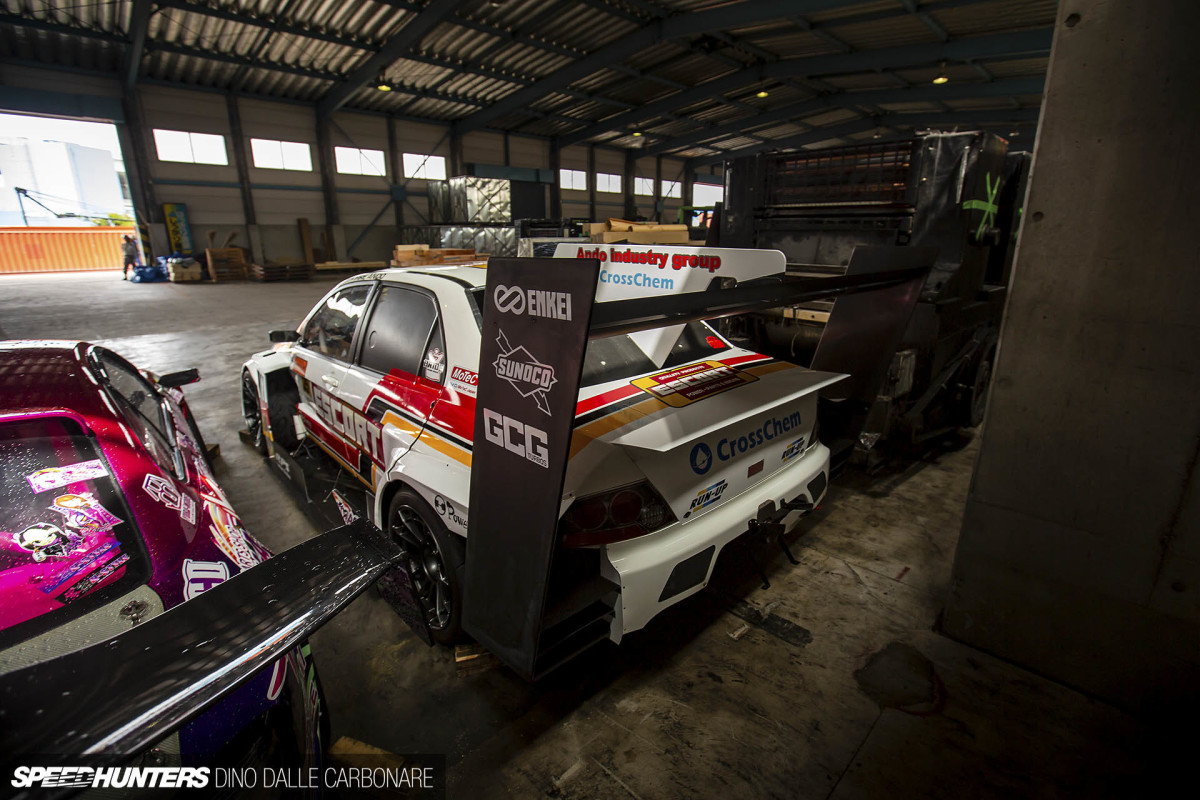 From the rear, it's plain to see how different the Evo's aero now is with a pair of wild wing end-plates that extend down to connect with a series of winglets on the corners of the bumper.
There's also a fin that runs off the edge of the roof, down the rear glass (which is not glass but a dry carbon cover) and bolts up to center of the wing. I even spotted a series of vanes above the center-exit exhaust; I'm not sure what they would be for, but maybe they have discovered a way to tap into exhaust gasses to increase downforce… I'm kidding, of course, but it's a curious addition nonetheless.
Along with each car is a ton of spares. I spotted six sets of Enkei NT03RR wheels shod with Yokohama's finest and softest S-tire for Ando's Evo, along with other parts and tools. This guy is so serious on bettering his time around Sydney Motorsport Park that he's even bringing two fully-built billet block 4G63s with him, just in case.
HKS & The TRB-03 86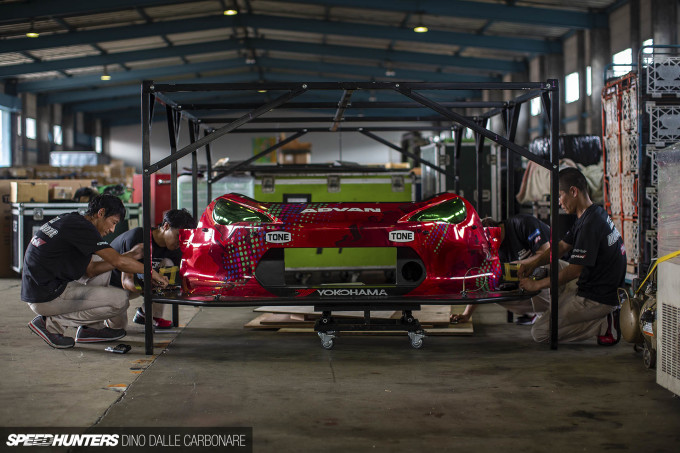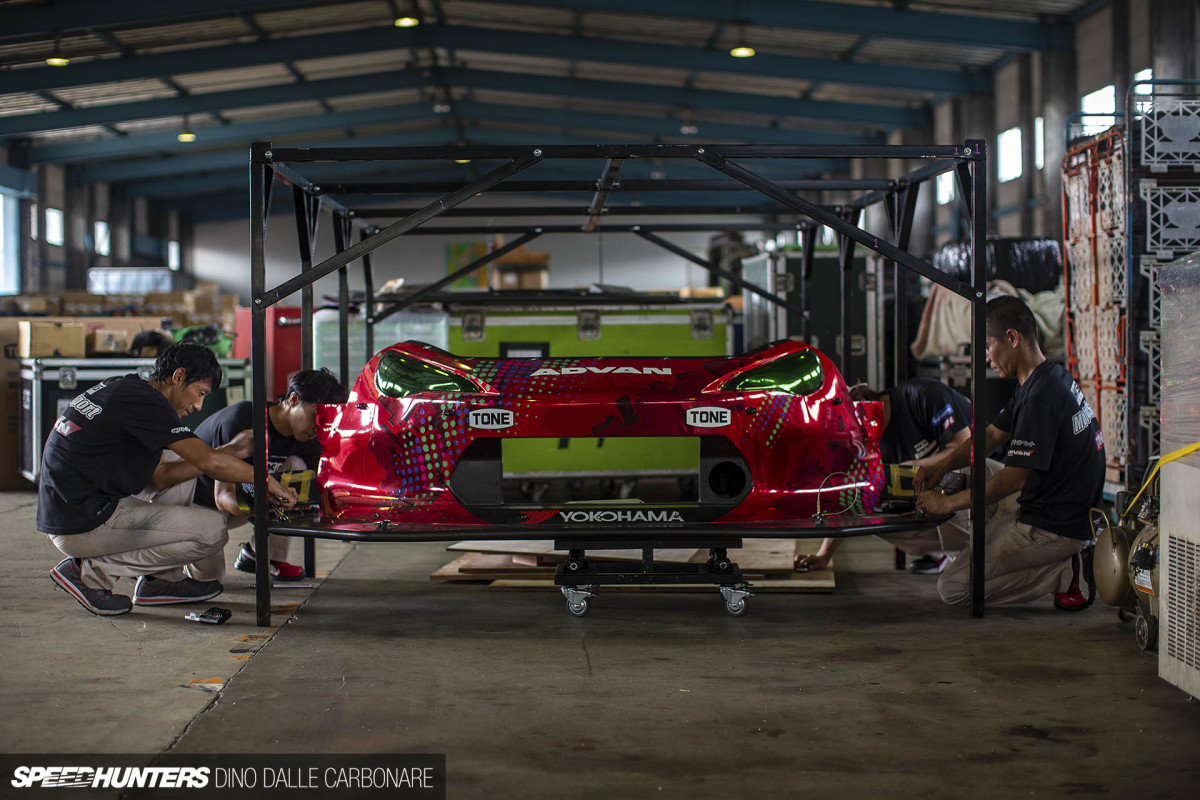 If you've been following the WTAC 2018 entry announcements, you'll know that HKS is bringing down their latest Tsukuba Record Breaker – the TRB-03 Toyota 86.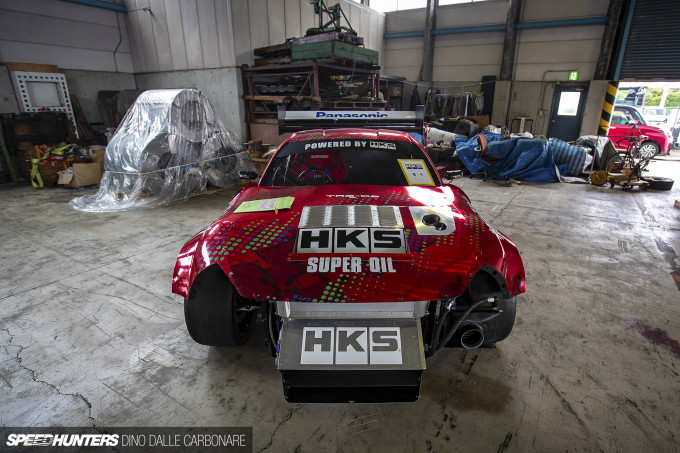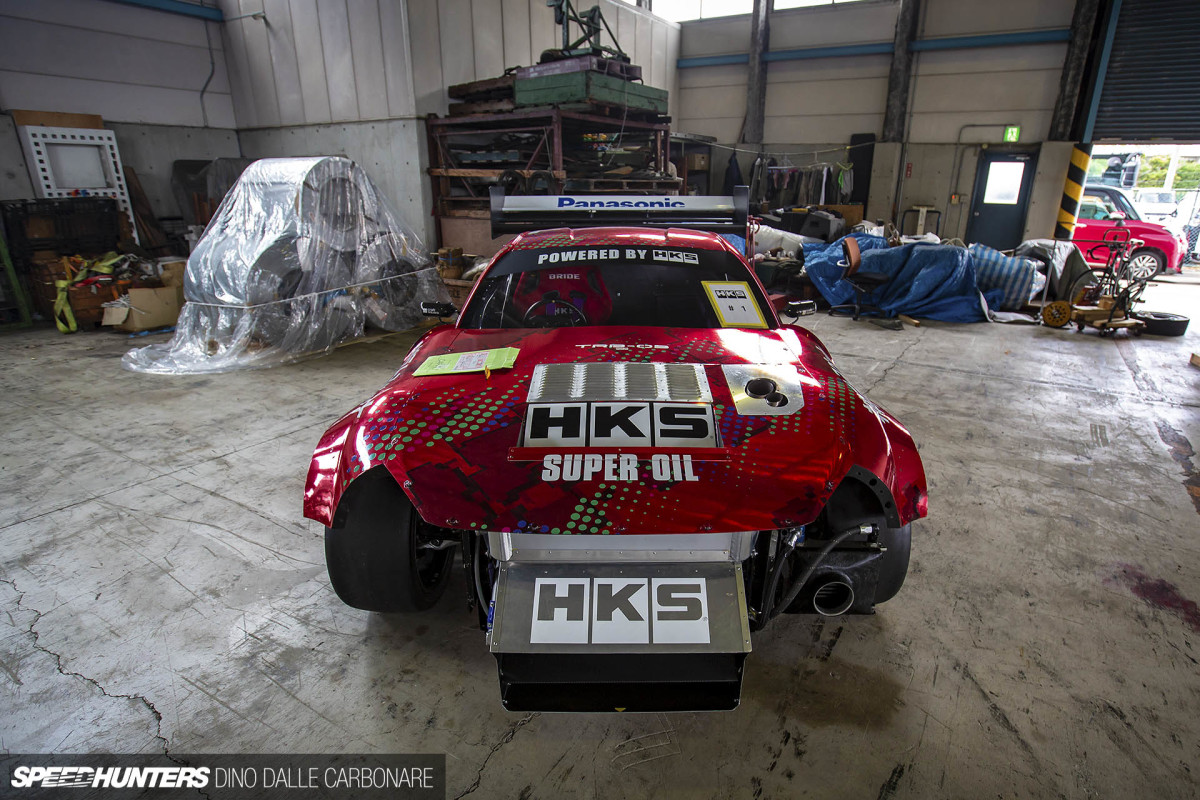 The front bumper had already been removed, providing an unusual view of the car's front end.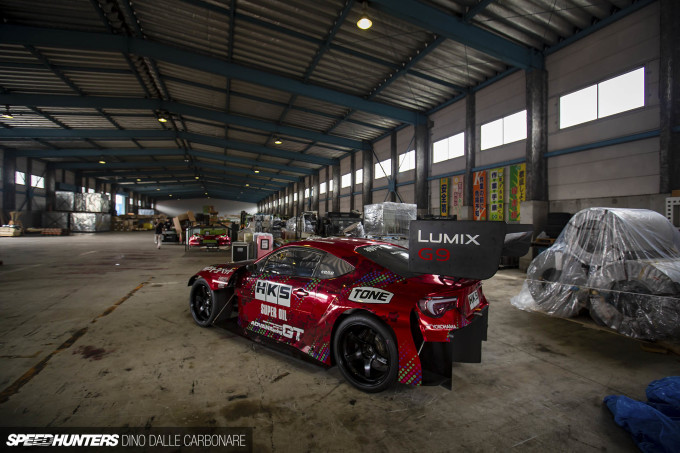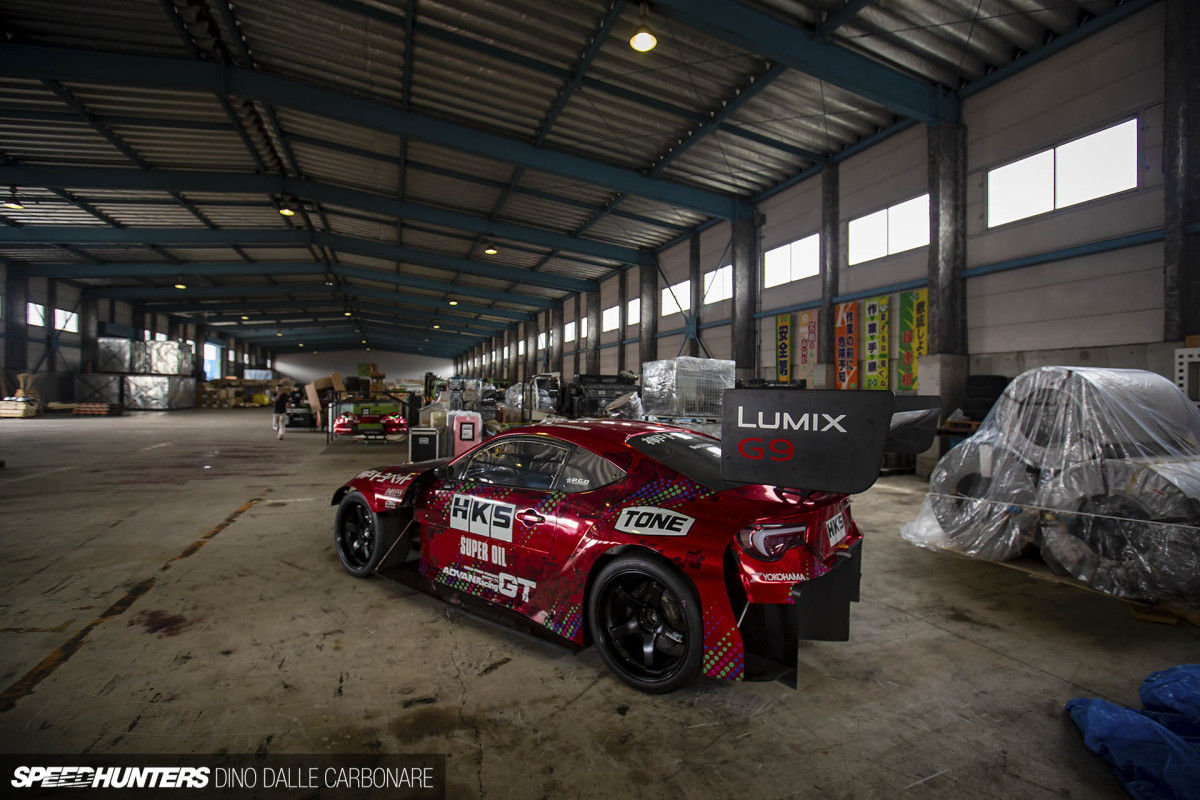 It's absolutely crazy how secretive HKS have been with this project; we've seen it before at events and throughout its evolution, but we're still waiting to get the nitty-gritty on the car and learn all the secrets of the Andrew Brilliant-designed aero package.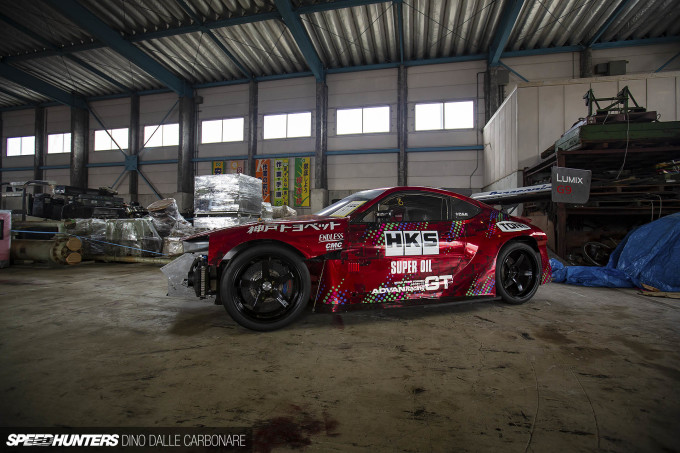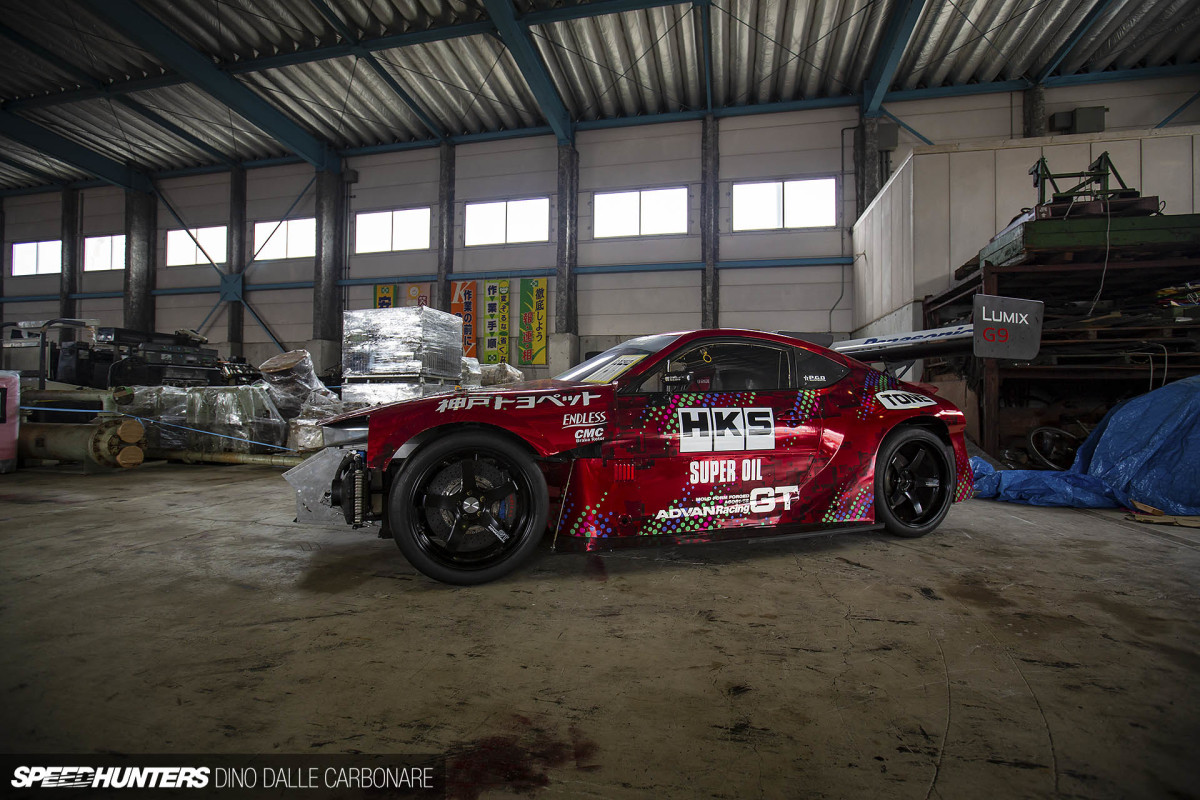 Maybe after this outing in Australia, HKS will give the media a bit more access into what may well be a WTAC title challenger.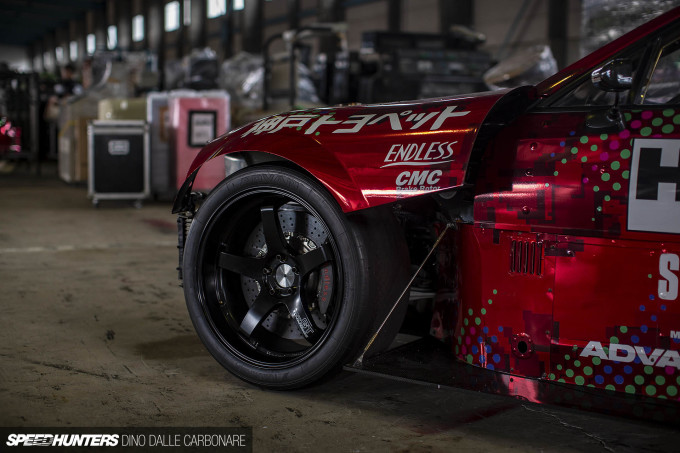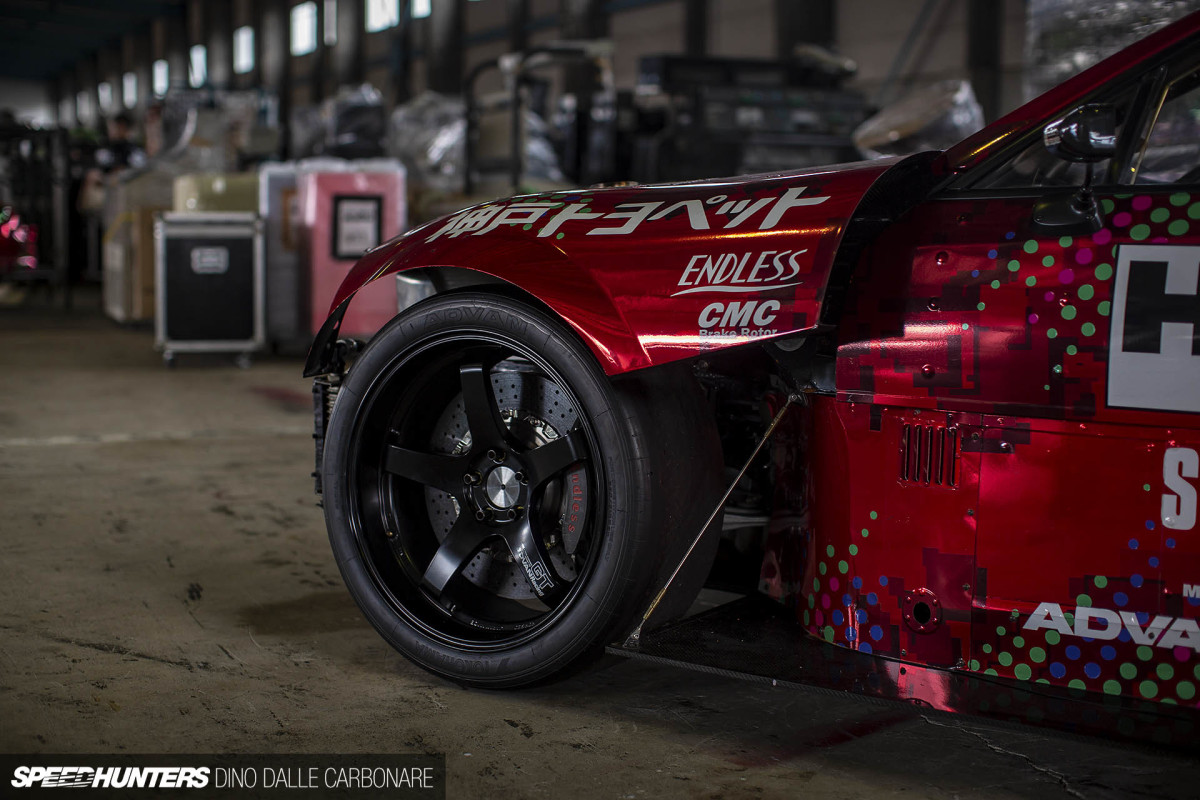 Mind you, the car is entered in its own demo category as HKS has pushed to run the car on custom Yokohama slicks, as opposed to S-tires.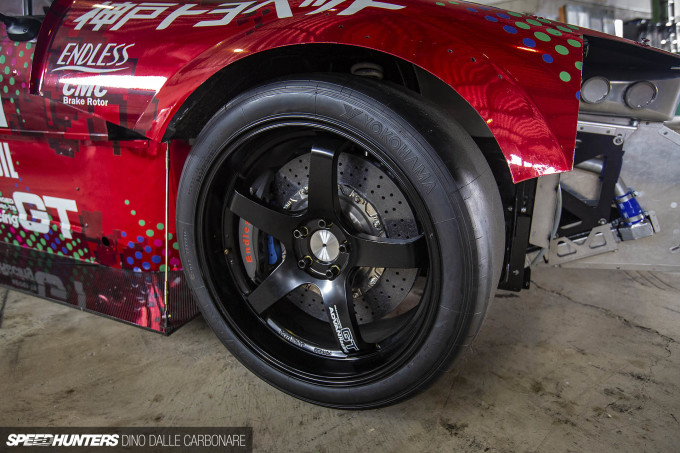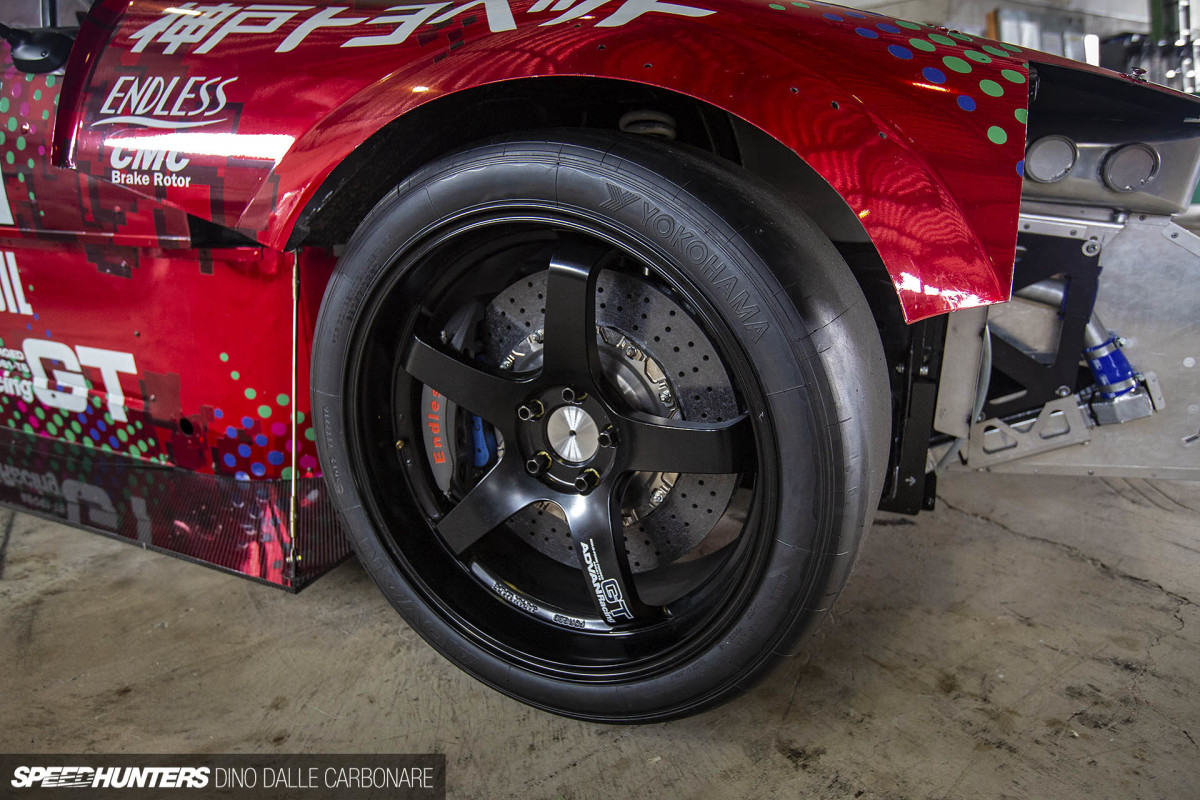 I was pretty surprised to see 20-inch Advan GTs fitted at each corner, as these are the same wheels (and slick tires) HKS used on the R35 GT-R GT1000 time attack car. Apparently these were thrown on to allow for a bit more clearance during transportion, as moving race cars in and out of containers and around ports usually results in unwanted damage.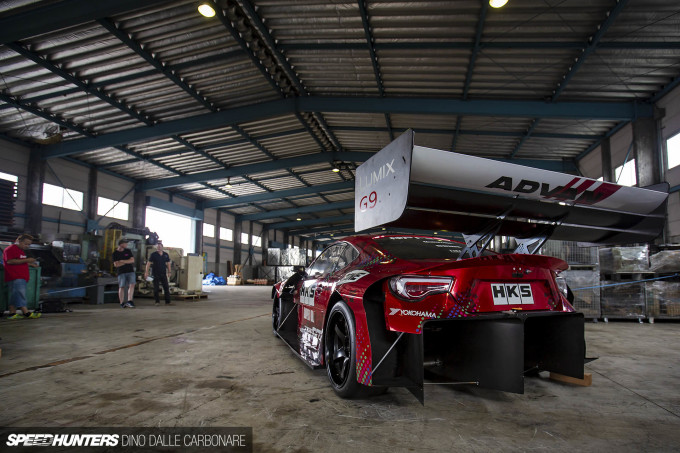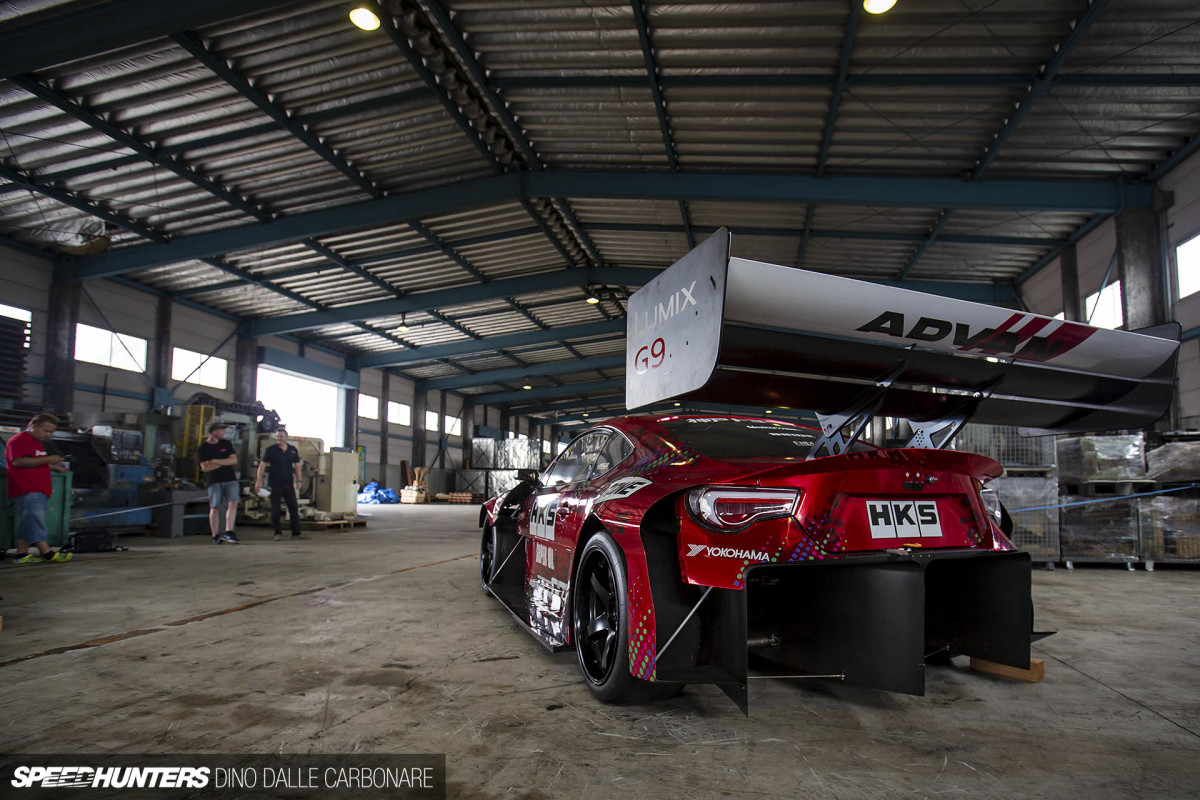 I still can't believe how far pro-spec time attack cars have evolved in the last decade or so.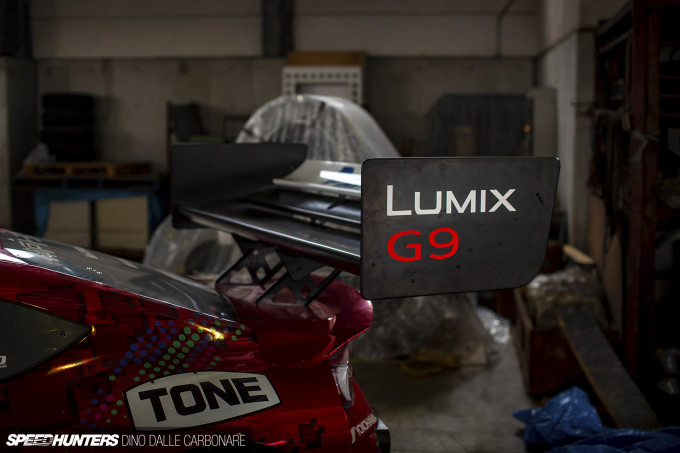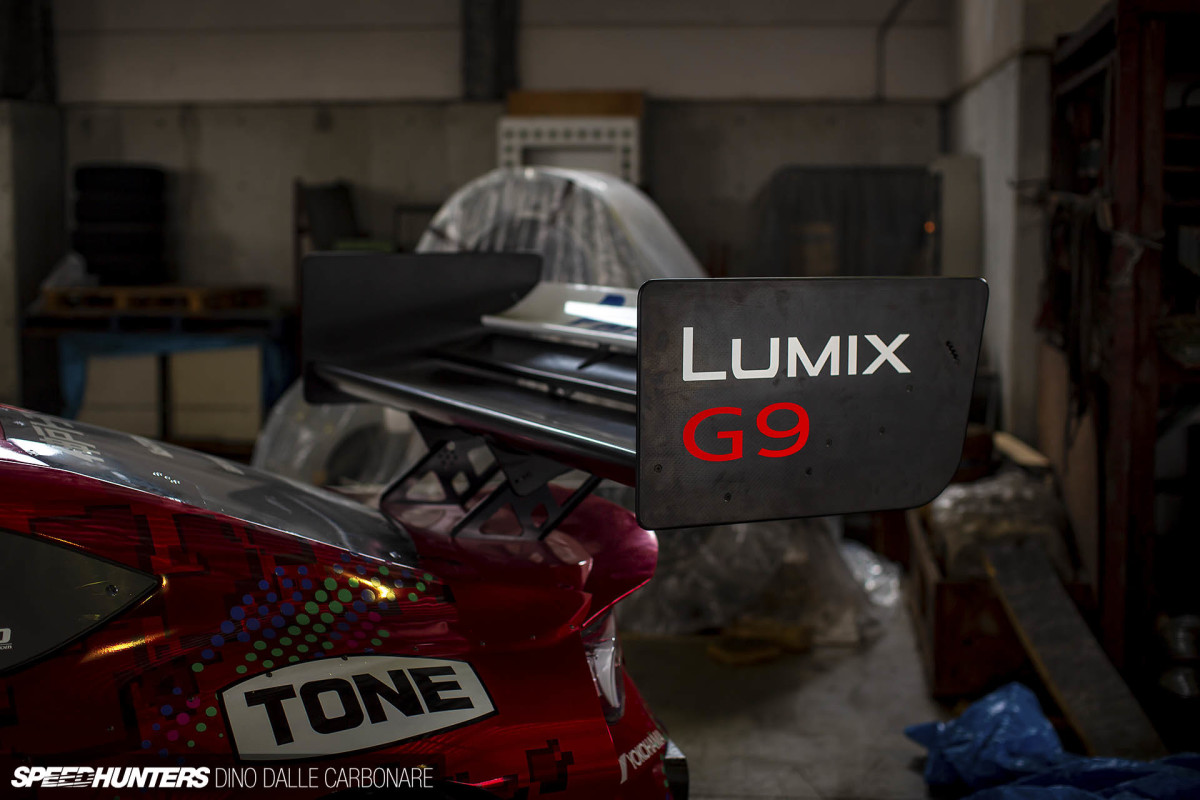 Simple things like wings have been borrowed straight off of prototype racers, and the sizes are hard to believe.
But Where Is Under Suzuki?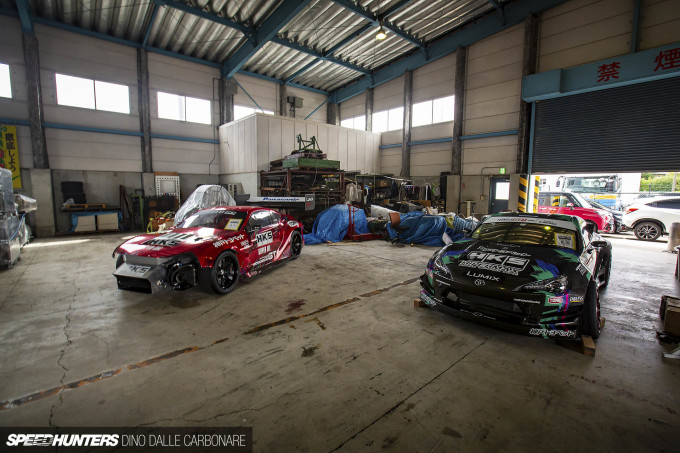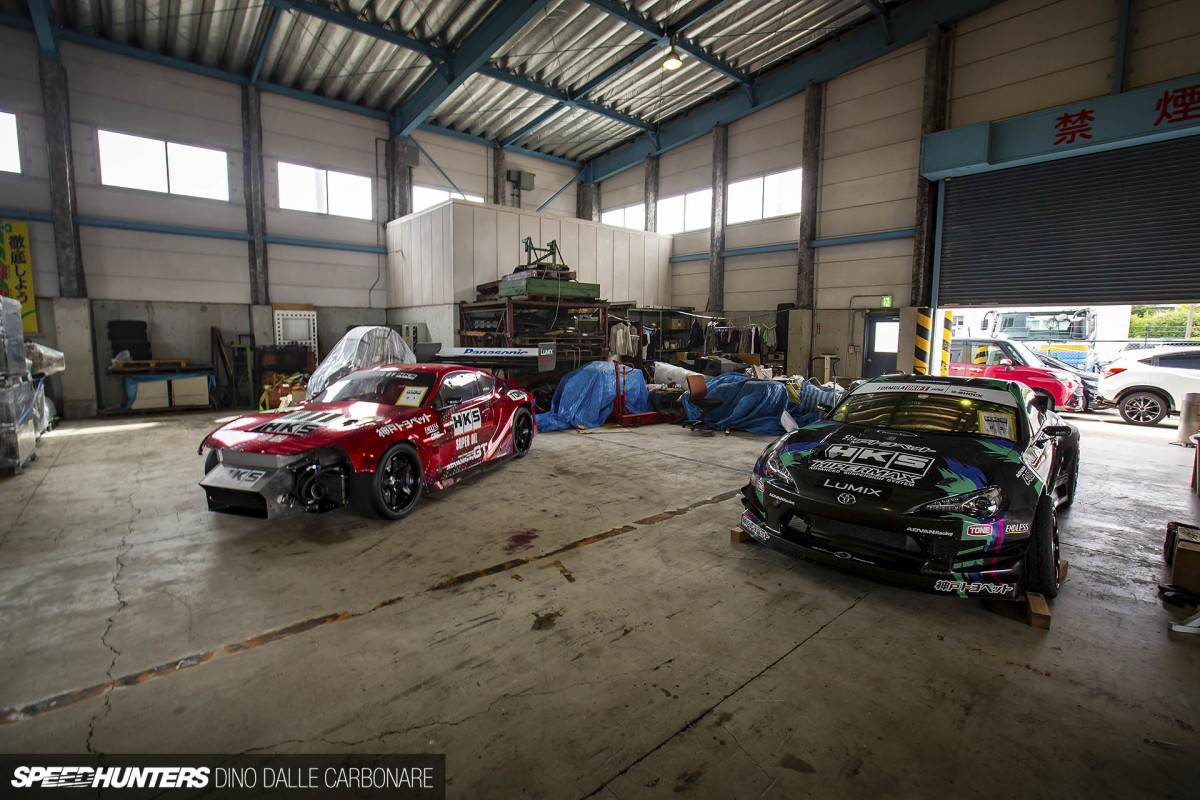 Along with the TRB-03, HKS is also bringing out their Drift 86 to compete in the International Drifting Cup side of the event with Nobuteru Taniguchi at the wheel of both cars.
With Nob and Naoki early headliners of the sub-event it's going to a real spectacle, and there are still entrants to be announced.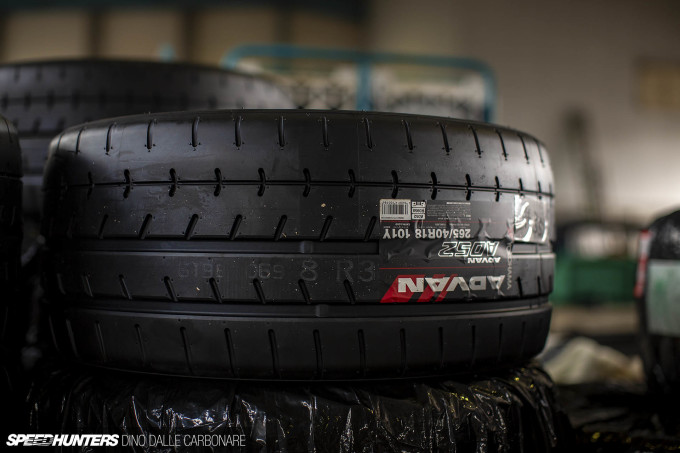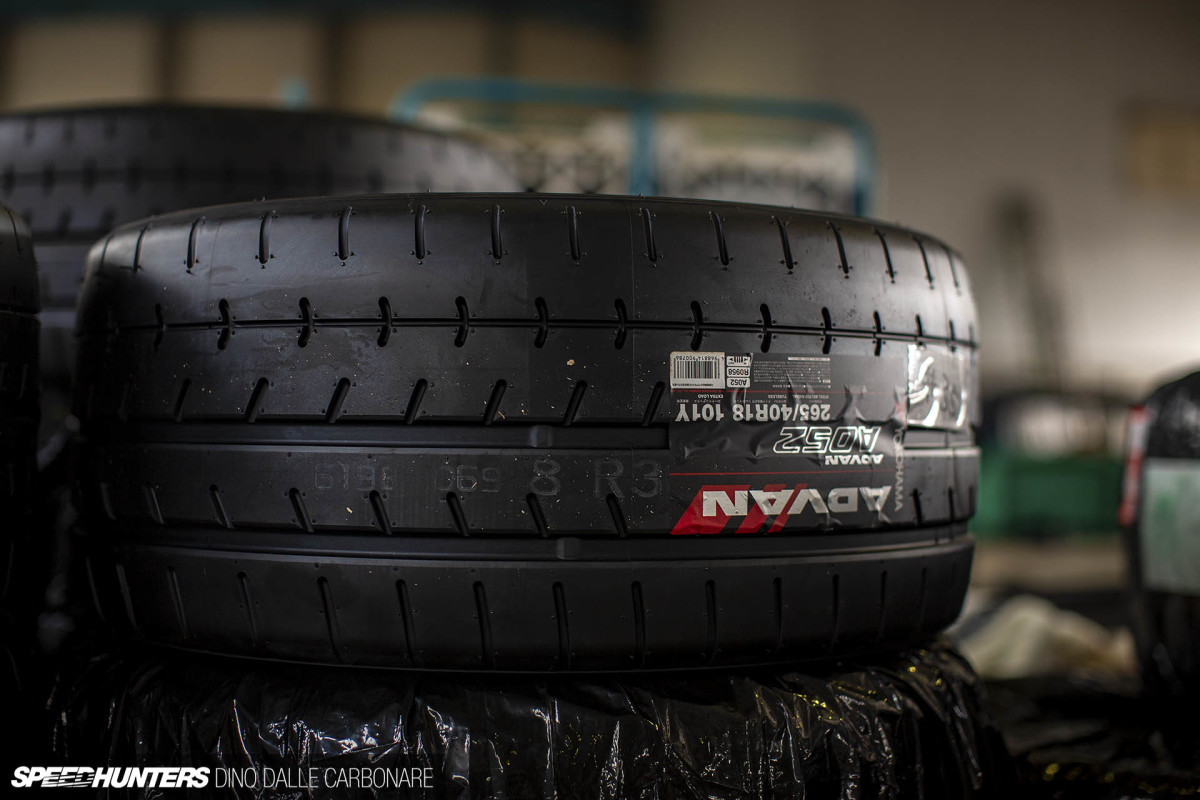 With pro drift cars demanding time attack levels of grip and control these days, I'm not surprised to see the HKS Drift 86 running on Yokohama Advan's A052. I wonder if we'll see cars drift on slick in a few more years…
And speaking of slicks, I'm guessing the wrapped wheels/tires that the HKS guys unloaded are the ones the TRB-03 will use.
But wait – what happened to Under Suzuki? The word on the grapevine is that he's currently finalizing the build of an all-new S15 which has taken longer than expected to put together. Right now, Suzuki and the Scorch Racing guys are working around the clock to try and get the car ready in time to air freight it over to Australia a few days before the event. Talk about cutting it short!
With so many new cars, so many surprises, and still so much up in the air, WTAC 2018 is promising to be the best one yet.
Dino Dalle Carbonare
Instagram: speedhunters_dino
dino@speedhunters.com