To Modify Or Not To Modify
The Ford Focus RS has been on the road in North America for the better part of a few years now. The performance-bred Focus has completely taken over at amateur track days in California, and loads of differently-optioned examples can be spotted in the wild. Loads.
They're cheap up front — especially in base trim — as well as affordable to maintain and run. It's now safe to say that the Focus has fulfilled its excellent potential as the hot hatch America secretly wanted for decades.
Last year, when it came to the RS, Justin Banner's question was: Do New Performance Cars Even Need Modifying? The word need is perhaps a bit strong, but the aftermarket has clearly had its say, particularly when it comes to the top-spec RS.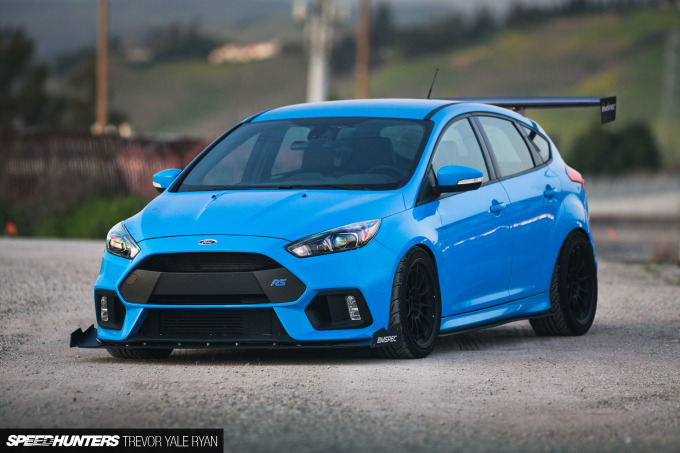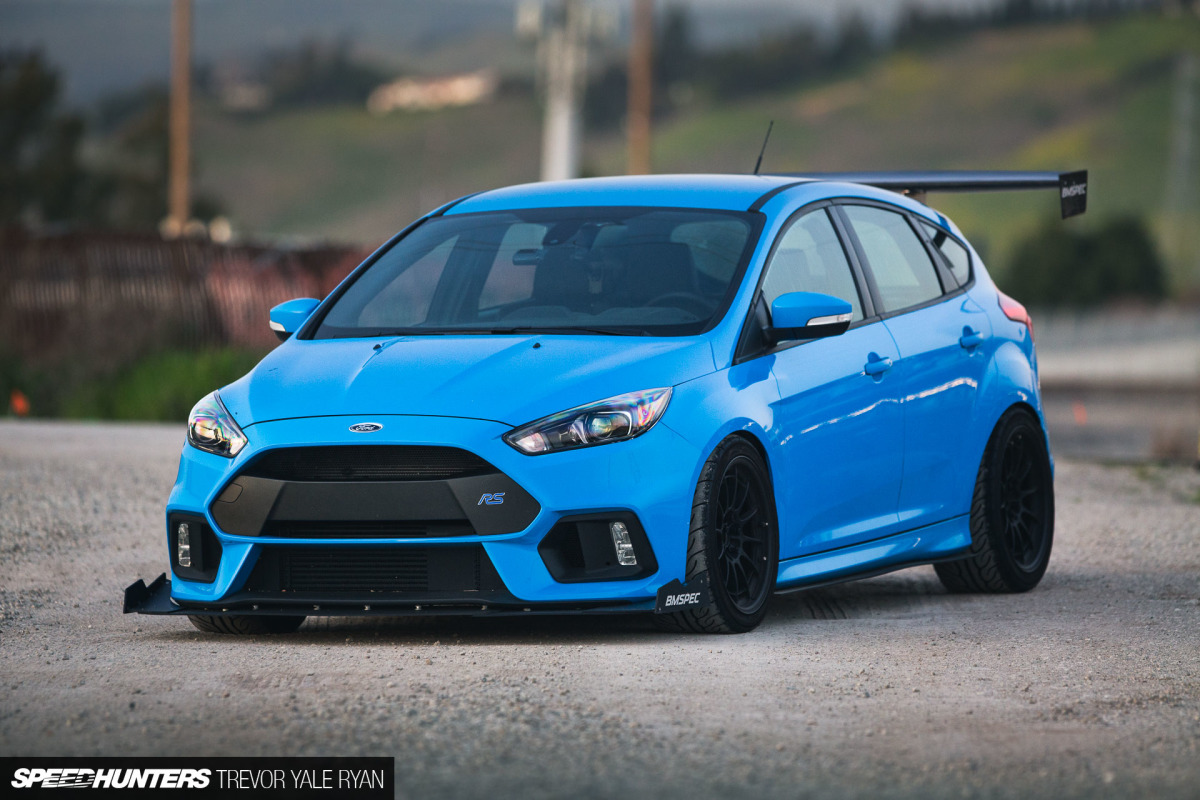 There's no doubt that the RS is a good-looking car that serves as a super-fun grocery getter and canyon carver alike. As already covered, it's great from the factory and handily deals with emissions regulations while still delivering a comfortable and exciting driving experience.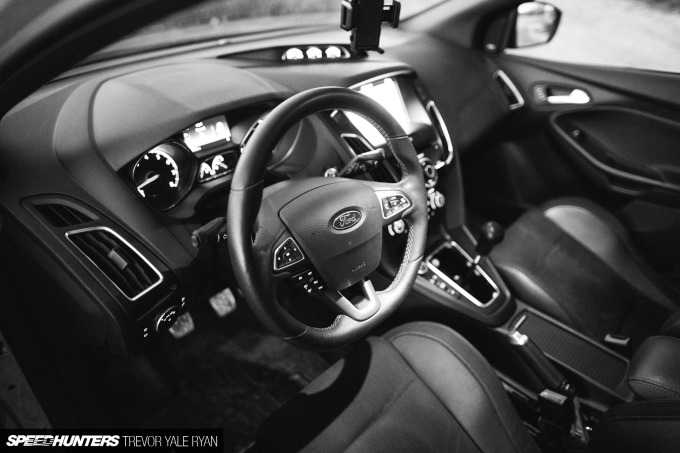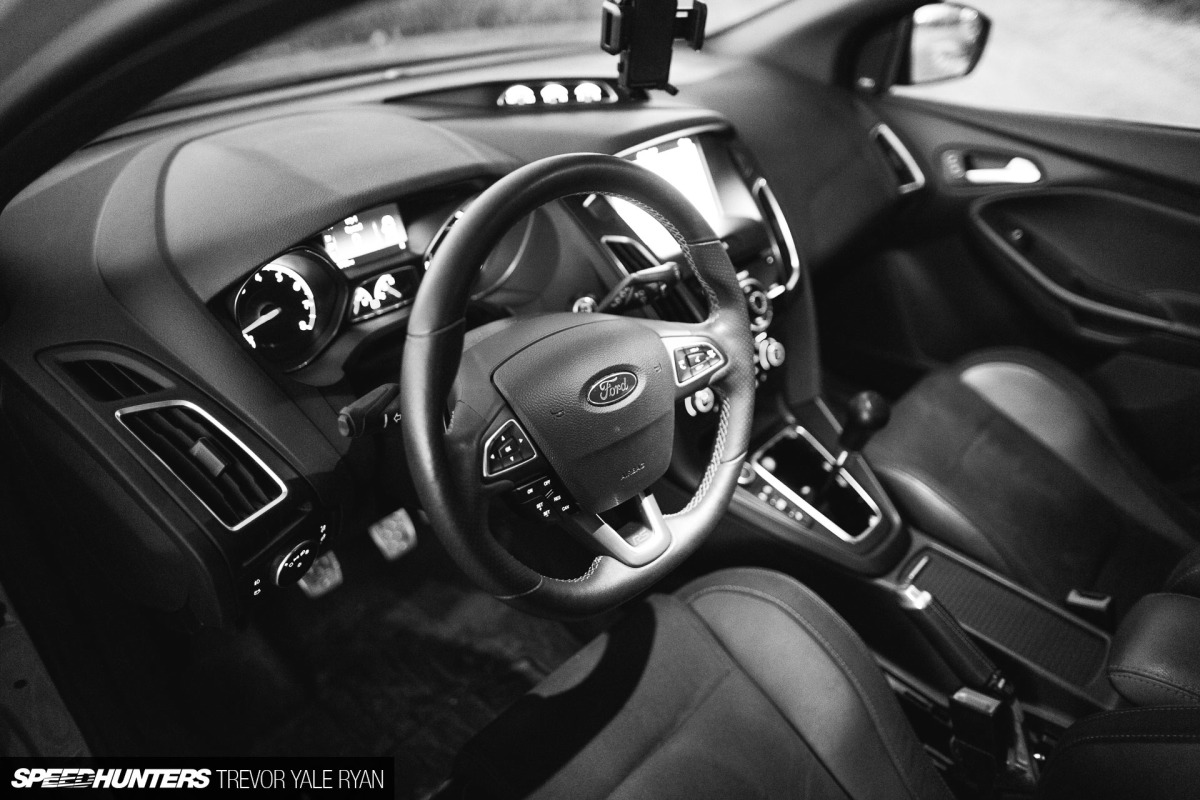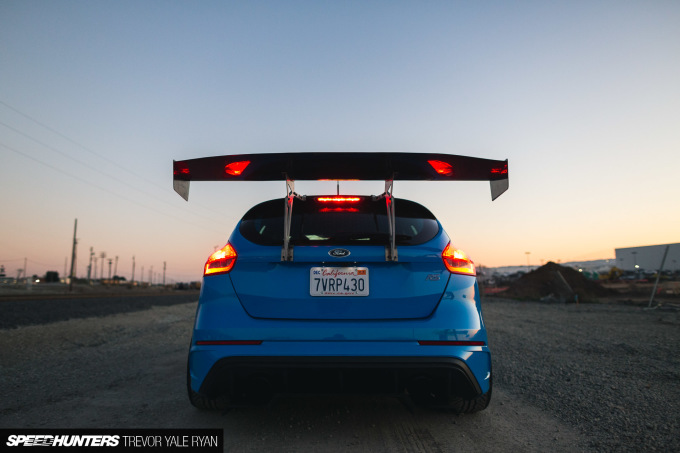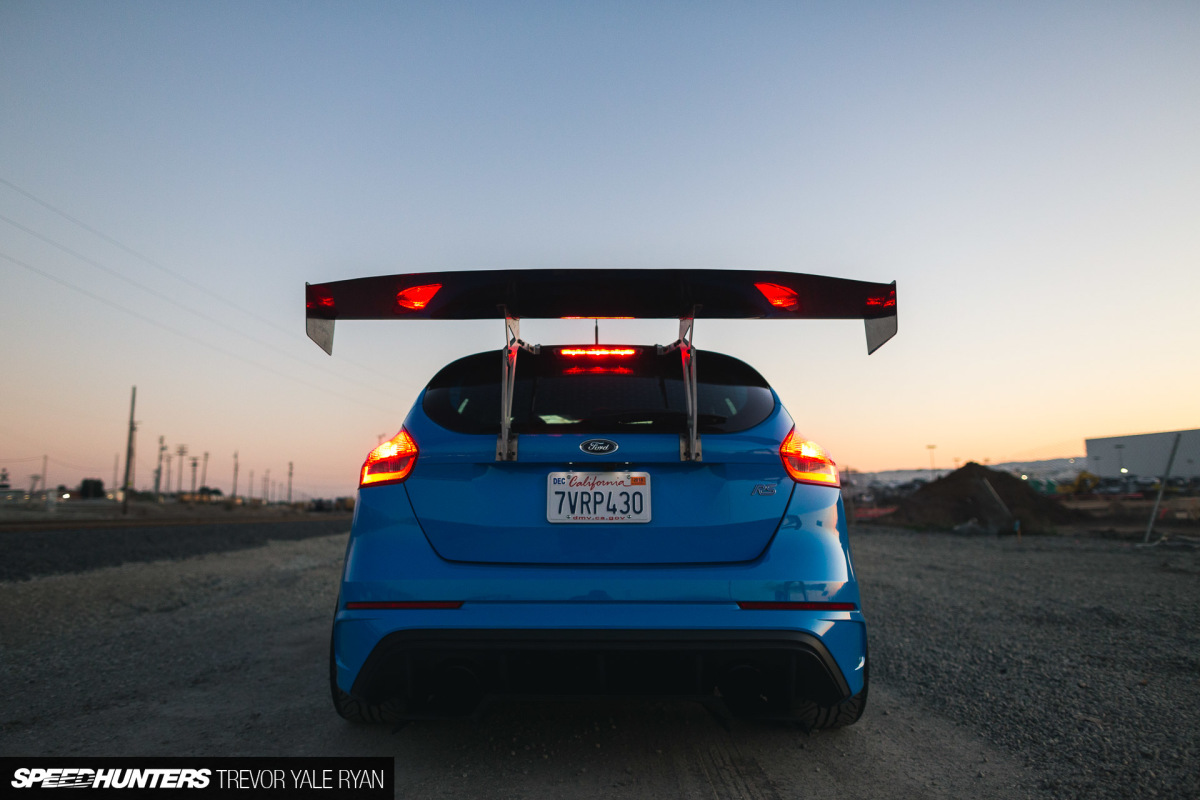 With this comes a full interior and every sort of life-bettering feature you'd expect from a car in 2018. But on this particular example you've probably noticed the aggressive styling has been further complemented by some aero. Big aero, at that.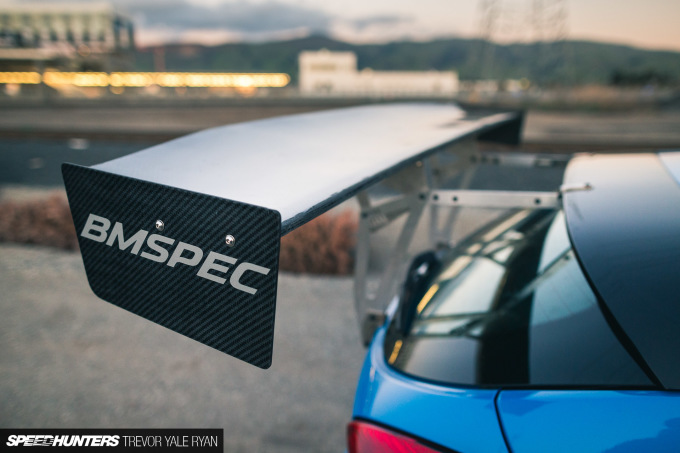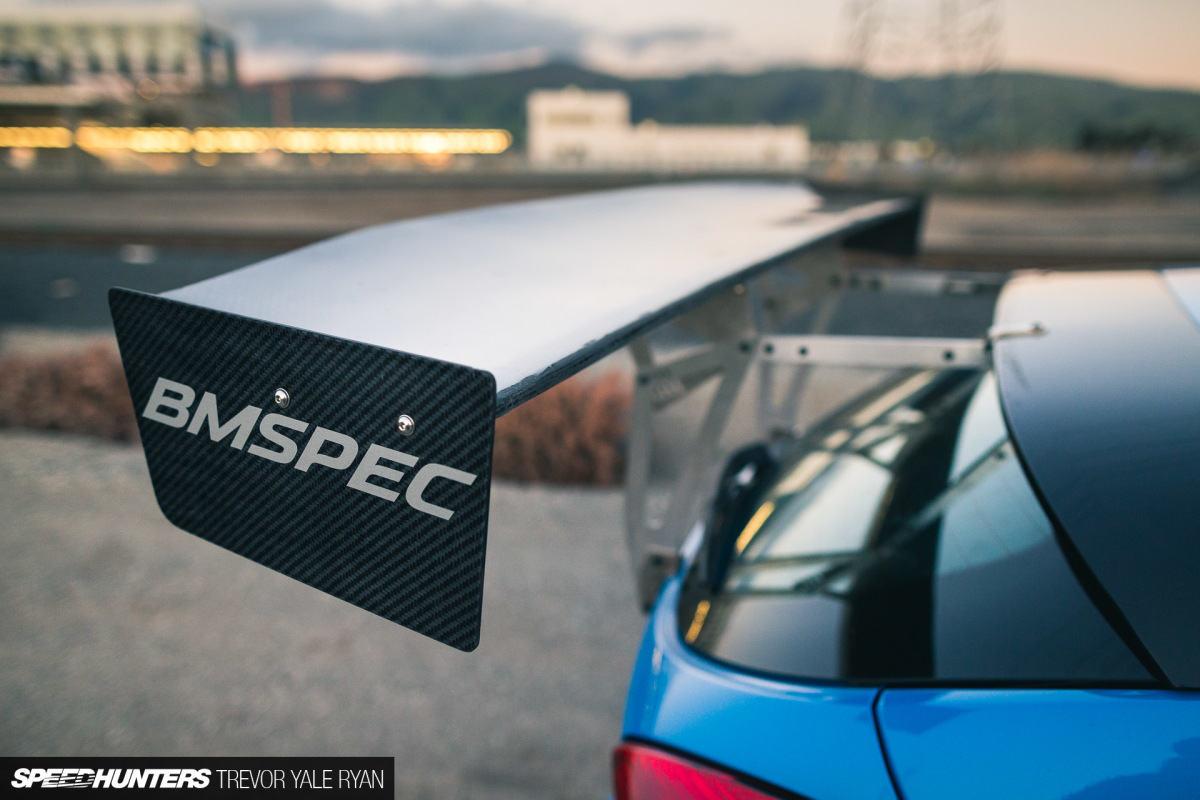 Even though I first saw the car at a Laguna Seca track day, my initial guess was that these parts were mostly aesthetic upgrades. I couldn't have been more wrong, though.
So, who is this BMSPEC and what exactly is going on here?
Brian Ma started BMSPEC with the idea that "you shouldn't have to give up practicality or aesthetics to enjoy racing products on your car." He agrees with the idea that "OEMs are making cars better than ever, but from an enthusiast's point of view there's always something you can improve."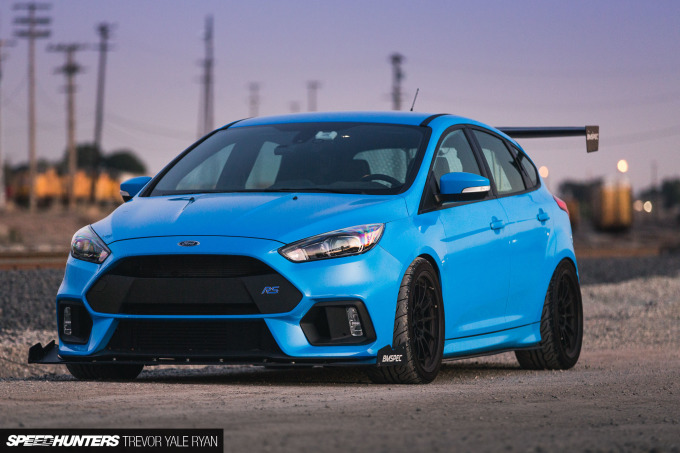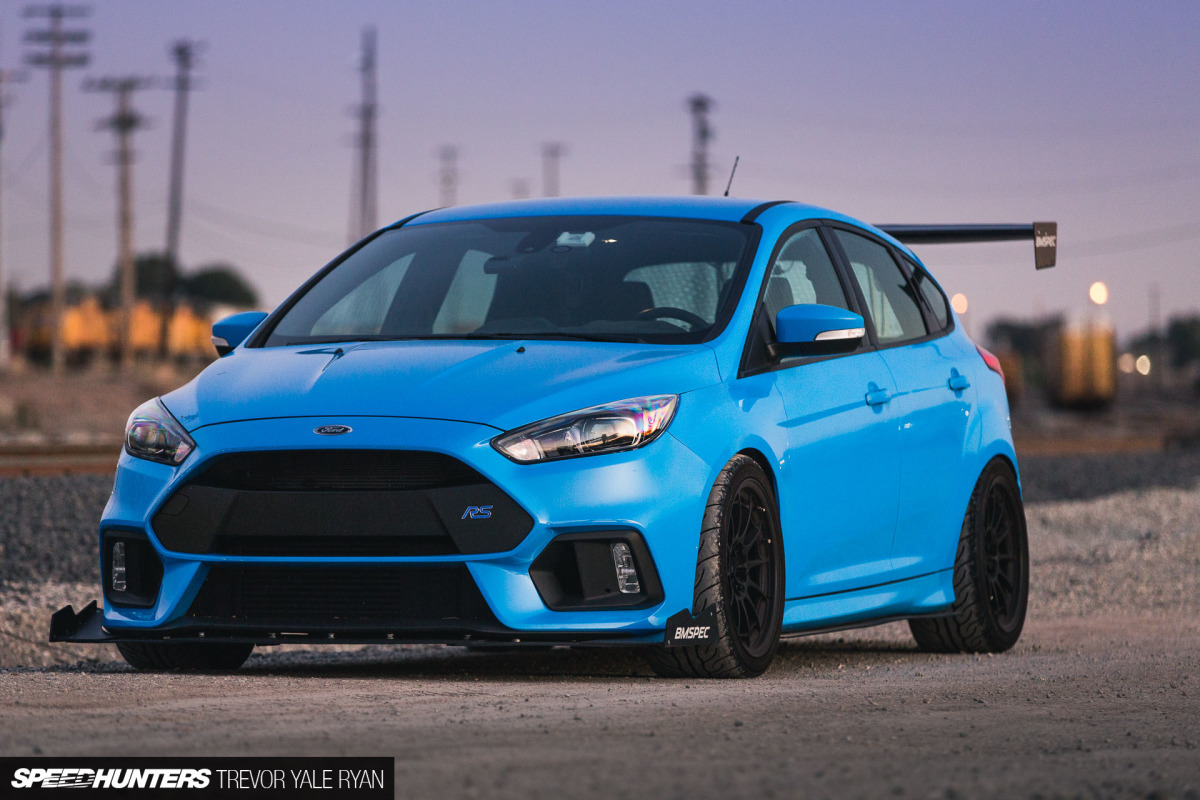 As much as the performance of a car matters, there's also the fascination and pride that comes with tinkering on something that you already own. This, of course, includes aerodynamics. From the racetrack to design meetings in the offices of OEMs, the aerodynamic performance of a car is a huge consideration. The same is true in the aftermarket as well.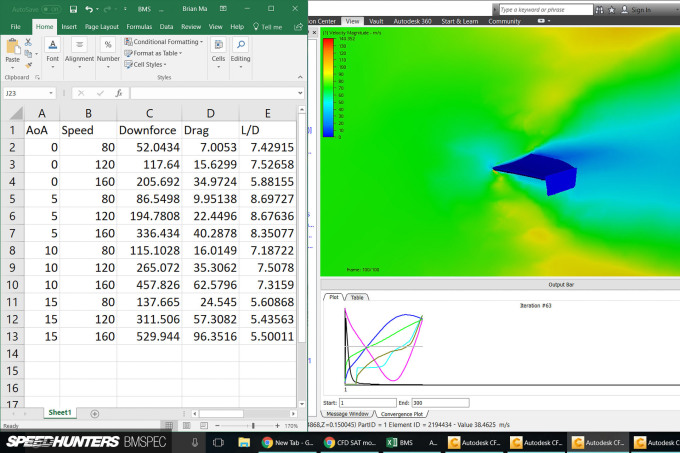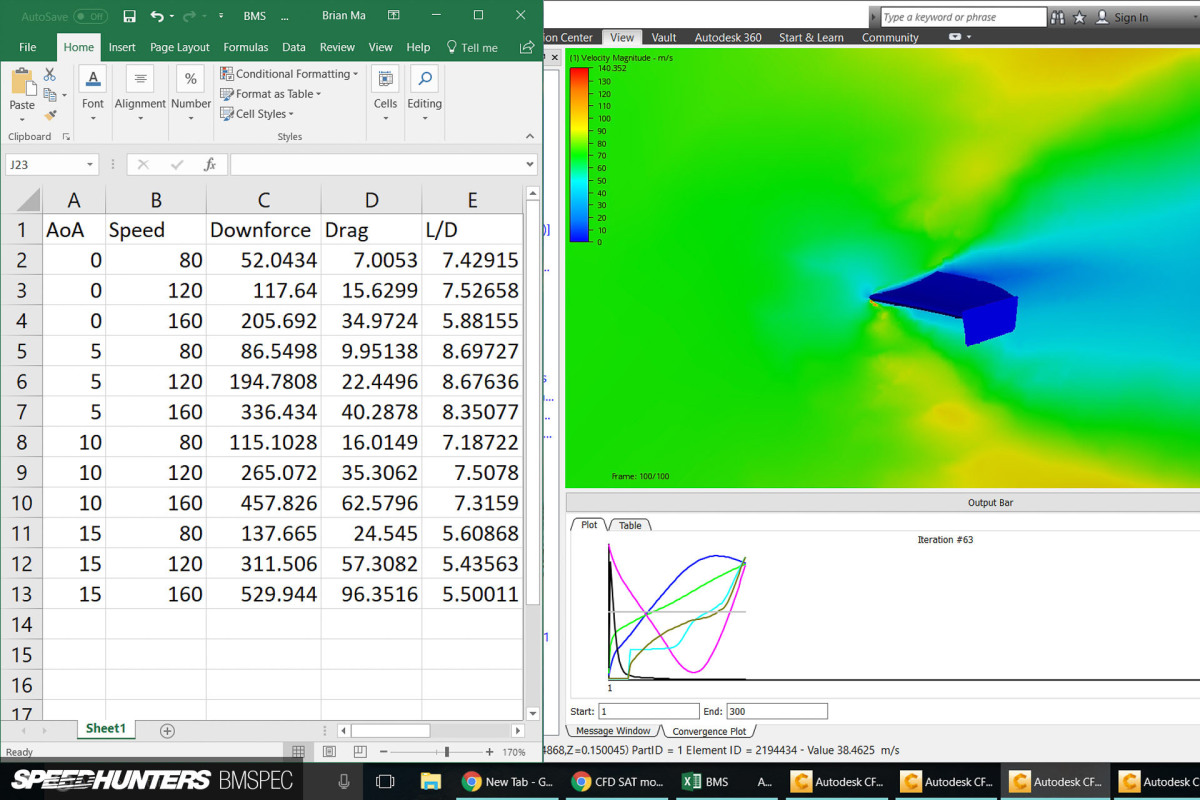 While race teams search for grip and Ford tries to find better fuel economy, Brian asks: "Why can't we have both?" This is where BMSPEC comes in, and Brian's shared a few screen caps of various development work with us.
He explains that "lots of people do one CFD simulation to get some pretty pictures and call it a day," but it's really in the iterative process of virtual optimization that makes computational fluid dynamics software so valuable. The goal is to achieve what Brian calls "free downforce" which is to say that you're increasing downforce without increasing drag (which sucks up horsepower and, ultimately, fuel). After months of prototyping, it was time to actually make some parts for a guinea pig RS.
Seat Time & Track Testing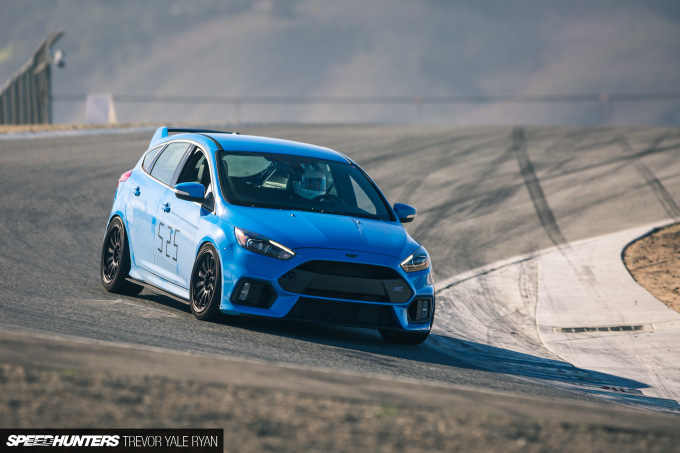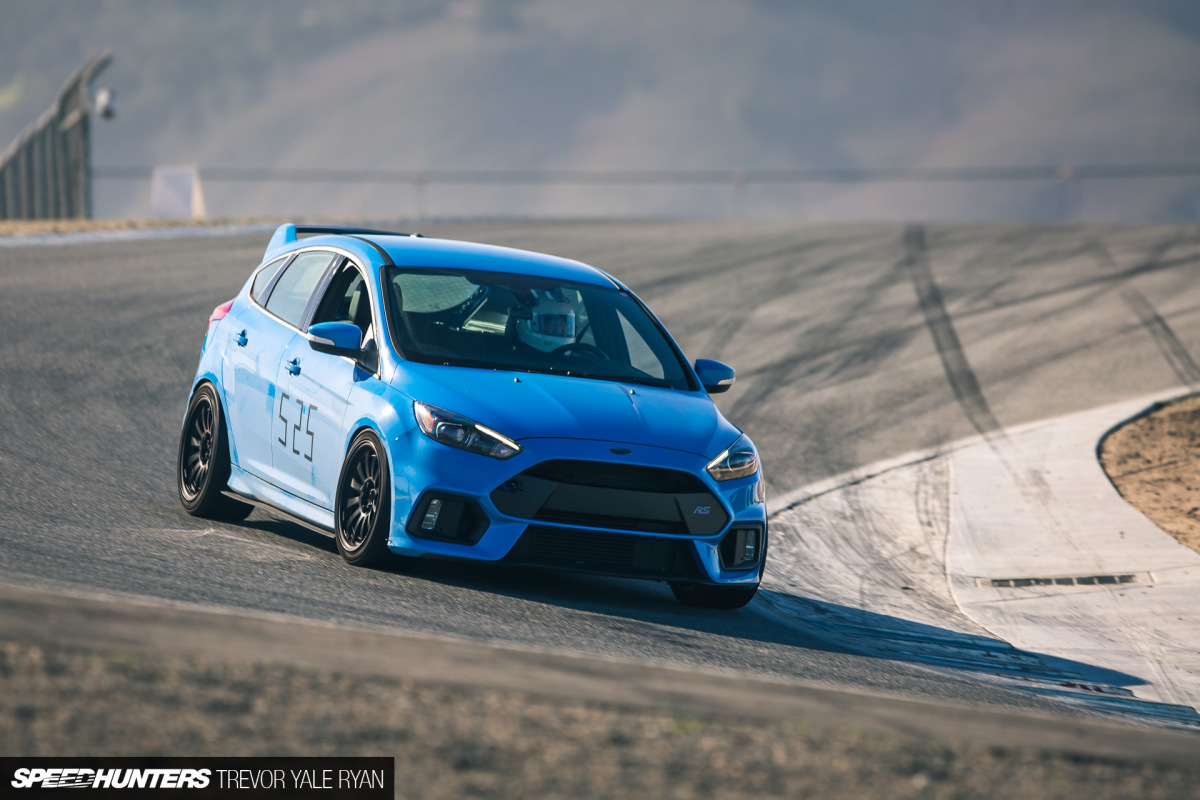 The first thing to do was lay down a base lap time without the aero bits. With Brian at the wheel of David Chen's 2016 Focus RS, he was able to run consistent sub-1:50 laps at Laguna Seca.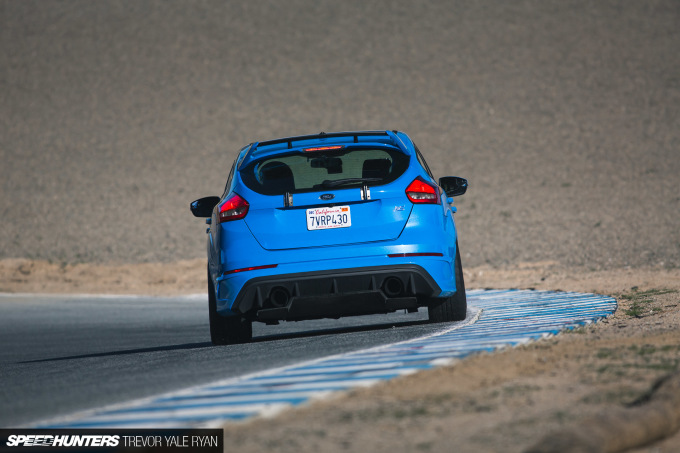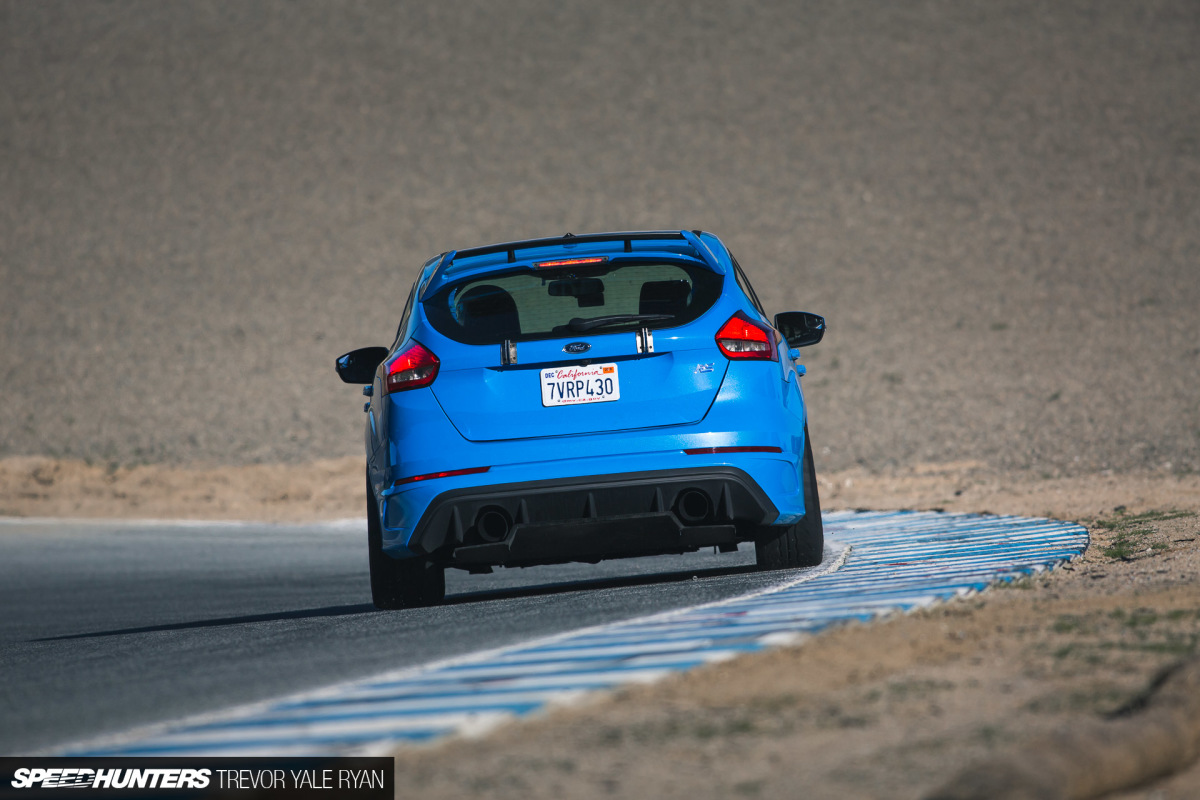 David's car features Feal 441 coilovers paired with 9kg/mm Swift springs, an upgraded shifter mechanism, and Enkei NT03+M wheels wrapped in Yokohama Advan AD08R rubber. There are a few other modifications, but less the stock brakes it's a plenty capable setup. It's also worth noting that not much has been done under the hood, as Justin also predicted in his story.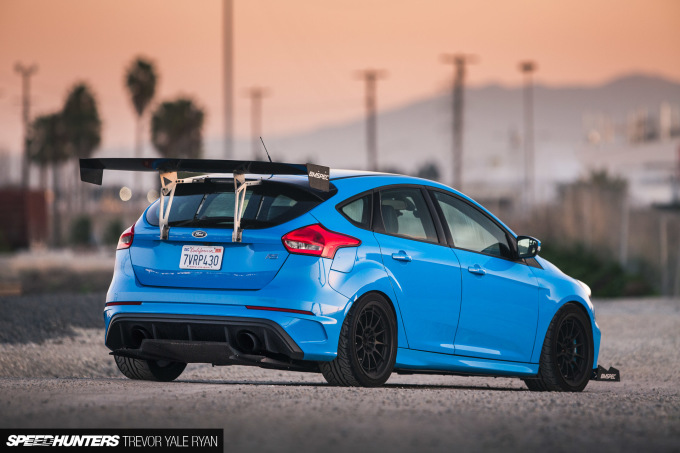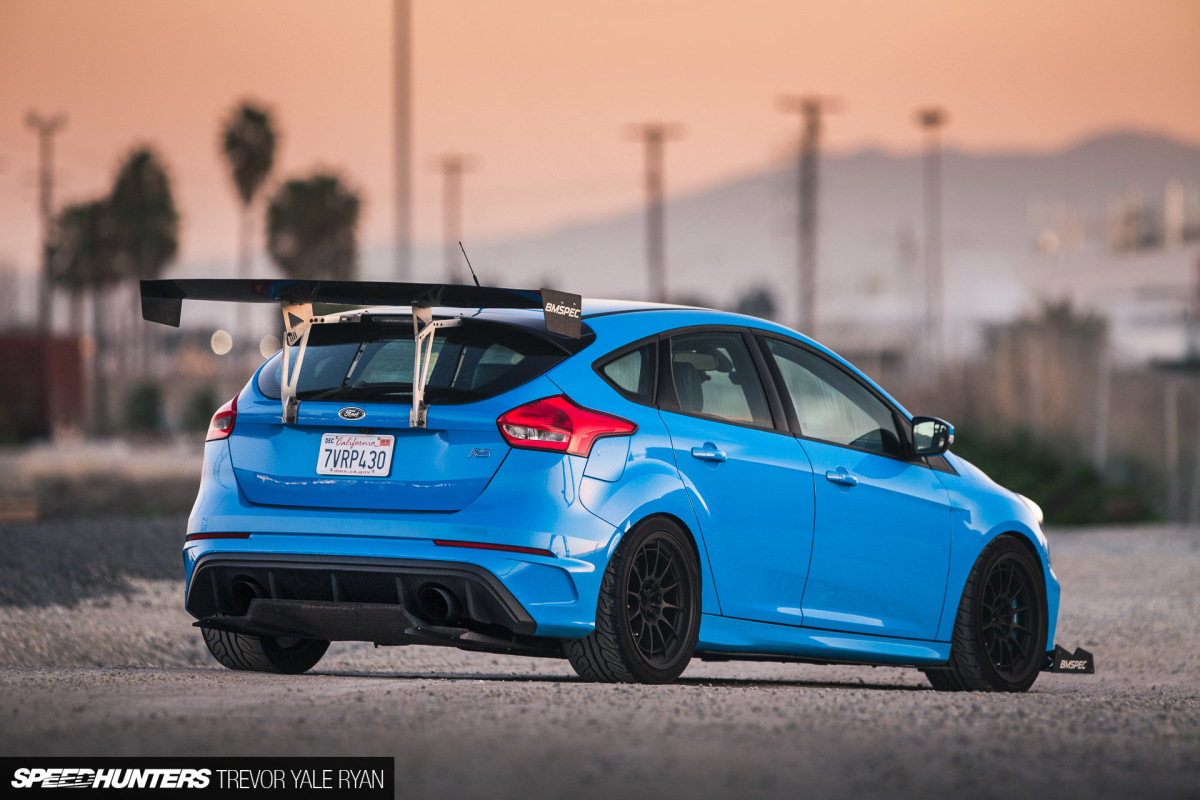 Next, on went the BMSPEC prototype aero which includes the GT wing, front and side splitters and carbon diffuser along with a Focus SE OEM spoiler to replace the stock RS wing.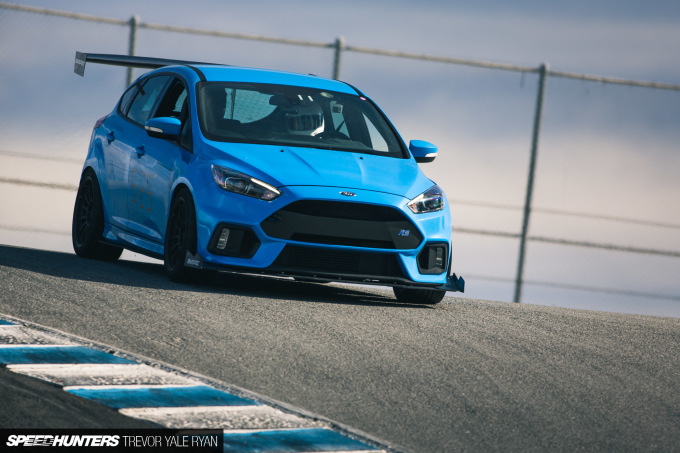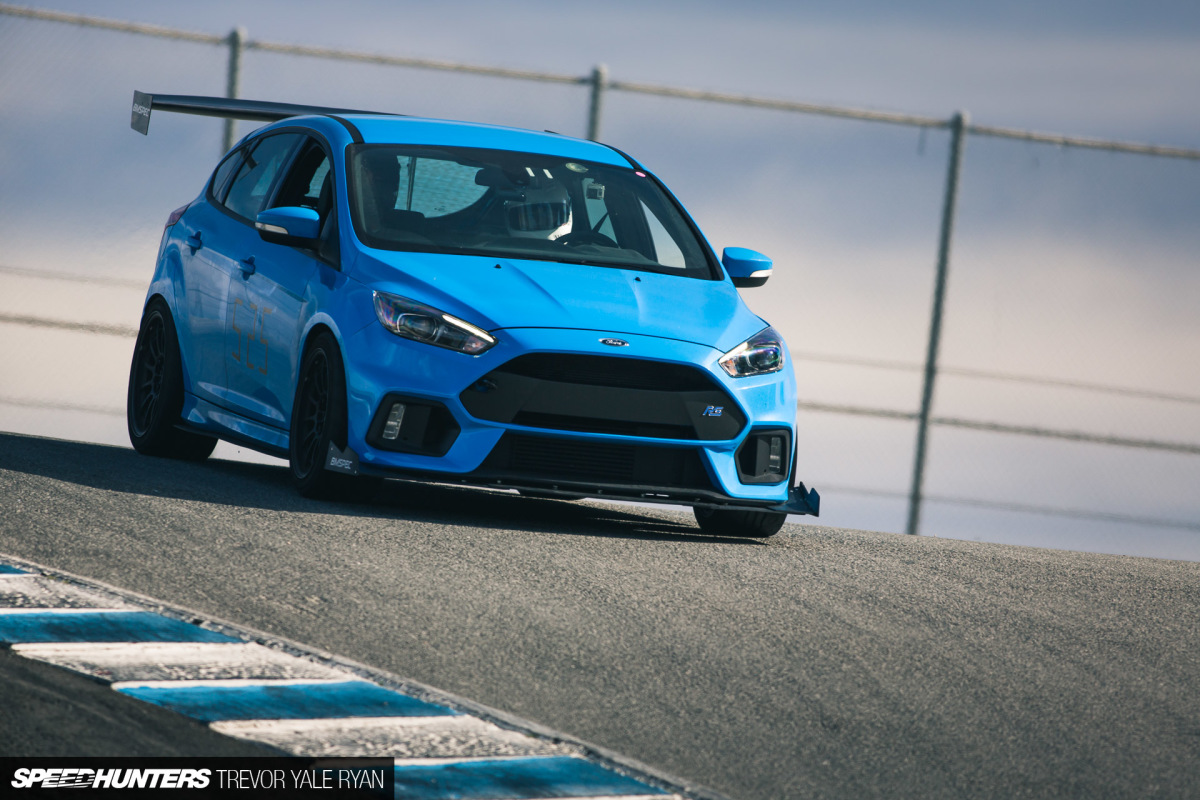 The results? During the same track day the car was up at least 2mph in every corner, with some apexes consistently seeing an extra 5mph. This added up to lap times that, over the course of four sessions, averaged out to no less than two seconds quicker around the course. A good first outing with the new test parts.
After months of street driving — you'll notice the local toll tag in the windshield of some photos of the car — the long term MPG also checks out with a slight increase in efficiency. So, BMSPEC has succeeded in producing a quicker car without any adverse side effects (read: drag).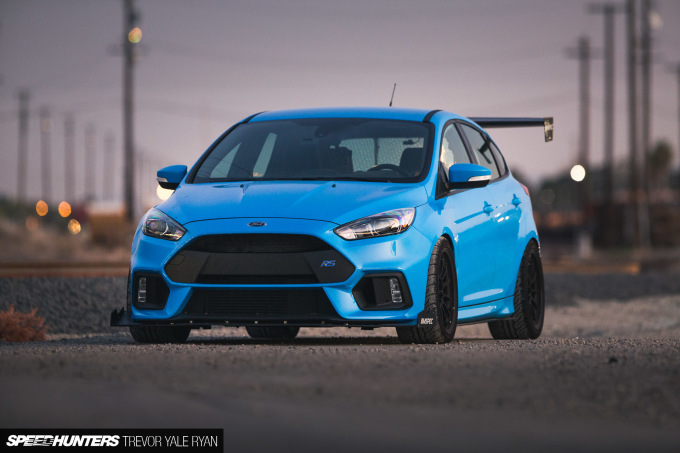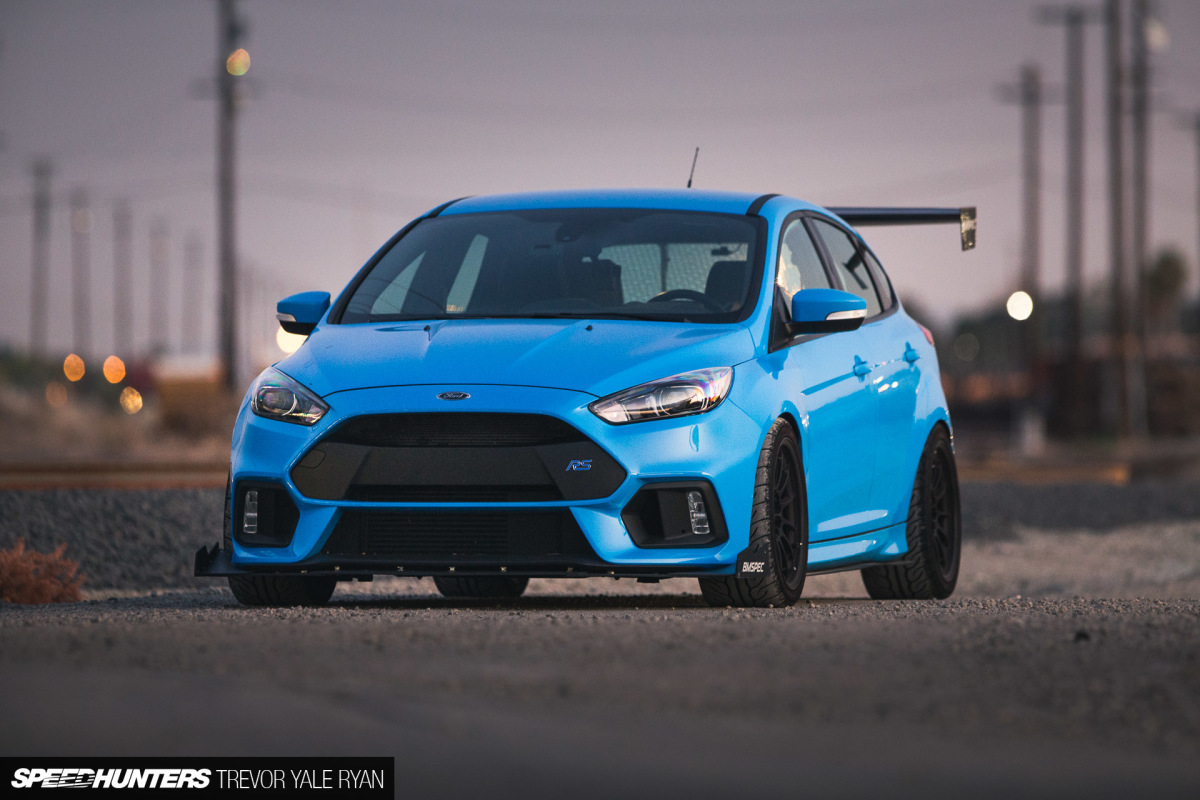 In this sense, it's free, but Brian is quick to share that these parts do indeed cost money (along with loads of time) to produce and develop. But, in his own words, "if we weren't okay with that would we ever be enthusiasts to begin with?"
I think not. And, so, while we might not need to modify the current generation of performance cars, especially when it comes to power, there's still quite clearly plenty to be done and it's thanks to guys like Brian that this is happening. I've since spotted Brian with an all-new, chopped up Civic ready for aero — another car which is quite capable out of the box — so I'm thinking I'll need to pay BMSPEC a visit in the near future.
Trevor Yale Ryan
Instagram: tyrphoto
TYRphoto.com
Additional Images by Brian Ma
Instagram: BMSPEC
Facebook: BMSPEC