There's nothing more American than drinking cheap beer and screaming at the top of your lungs as a literal monster truck drives over wasted econoboxes that carry us to work each day.
It's a strange past-time, but one that hundreds of thousands of Americans have been enjoying for decades. It's been spreading around the globe, too, and maybe even you have been to an event where these gargantuan machines stunt around an arena.
Personally, it' doesn't appeal to me. Actually, let me back up; when I was five years old, monster truck literature was the only thing I was bringing home from the library. I was obsessed; the photos of the trucks in the air, the drivers, smashed cars, and flames shooting off from unknown sources. It was incredibly stimulating to even read about, and I can't imagine how obsessed I would have been if YouTube existed then. But somewhere along the way I grew out of it.
Surprising, I know, but I didn't really think about them again until early last week when I was walking through downtown Reno for Hot August Nights. I went around the corner, and all I really could say is 'what the hell?'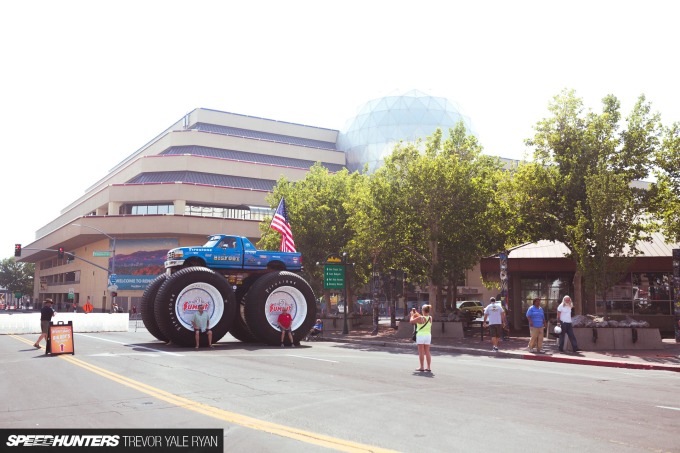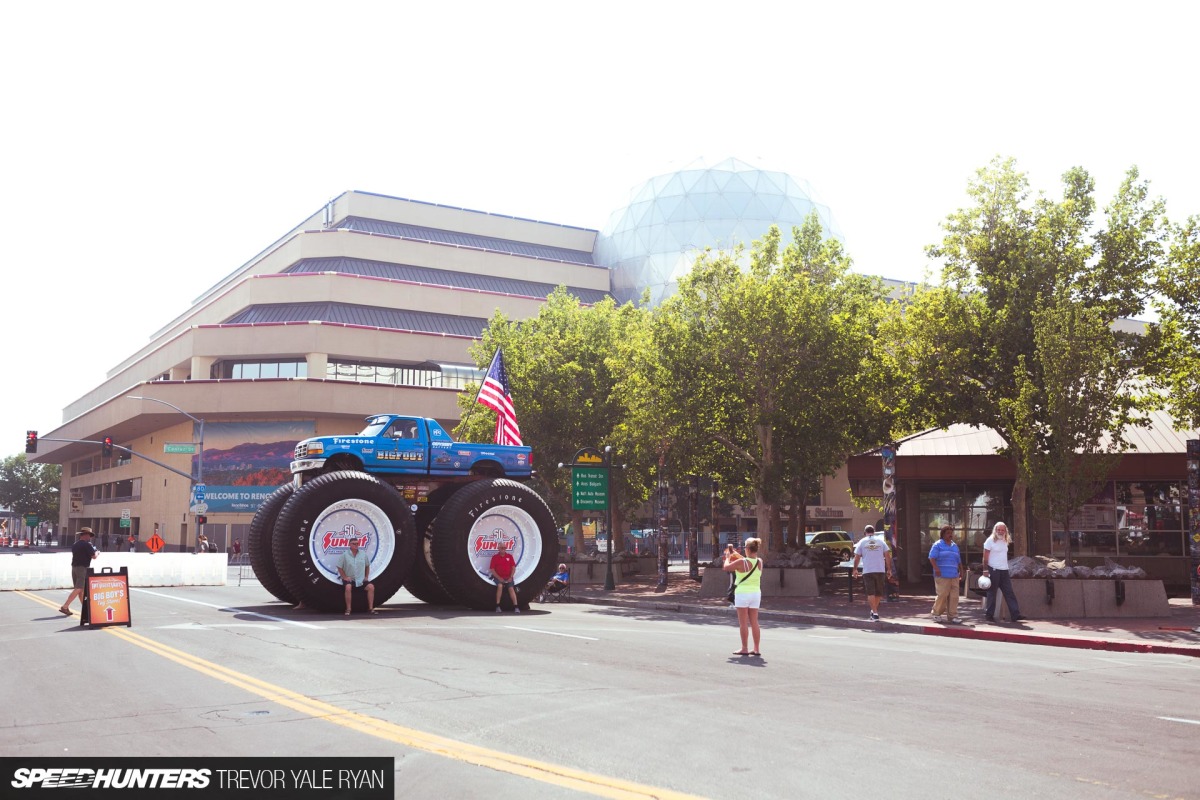 Right there on Center and Fourth Street sat Bigfoot #5. A couple guys were sitting casually in the wheel wells, and five-year-old Trevor came alive.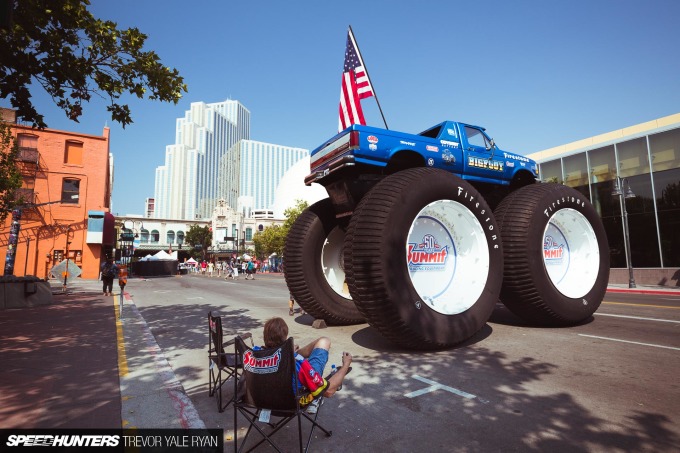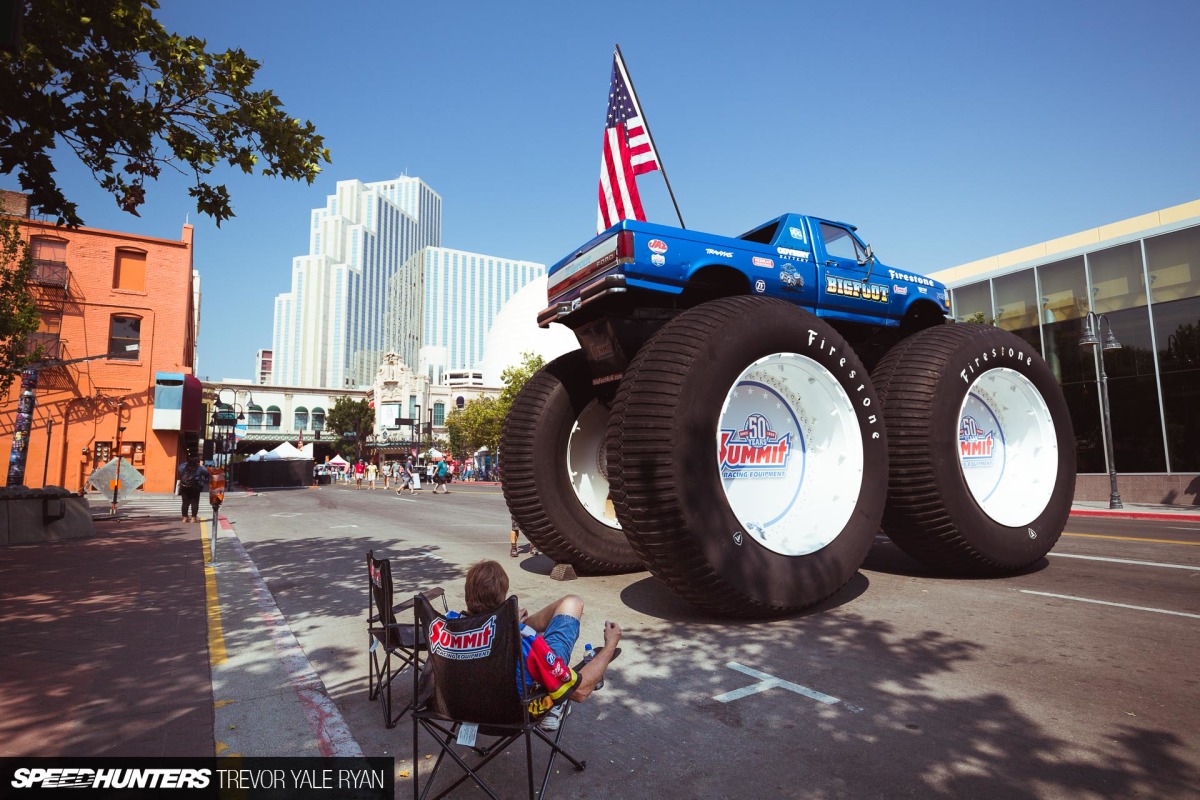 I rushed over to inspect the disgustingly large machine. How did we ever arrive here? How is this a thing? So many questions flooded my mind that had never occurred to me 20-odd years ago when I took an initial interest in monster trucks.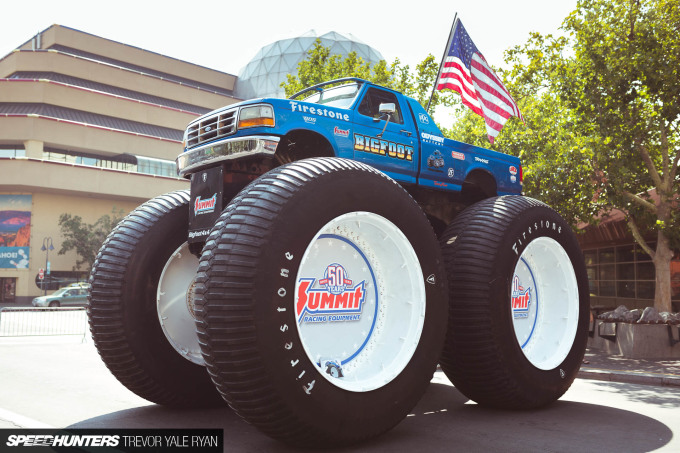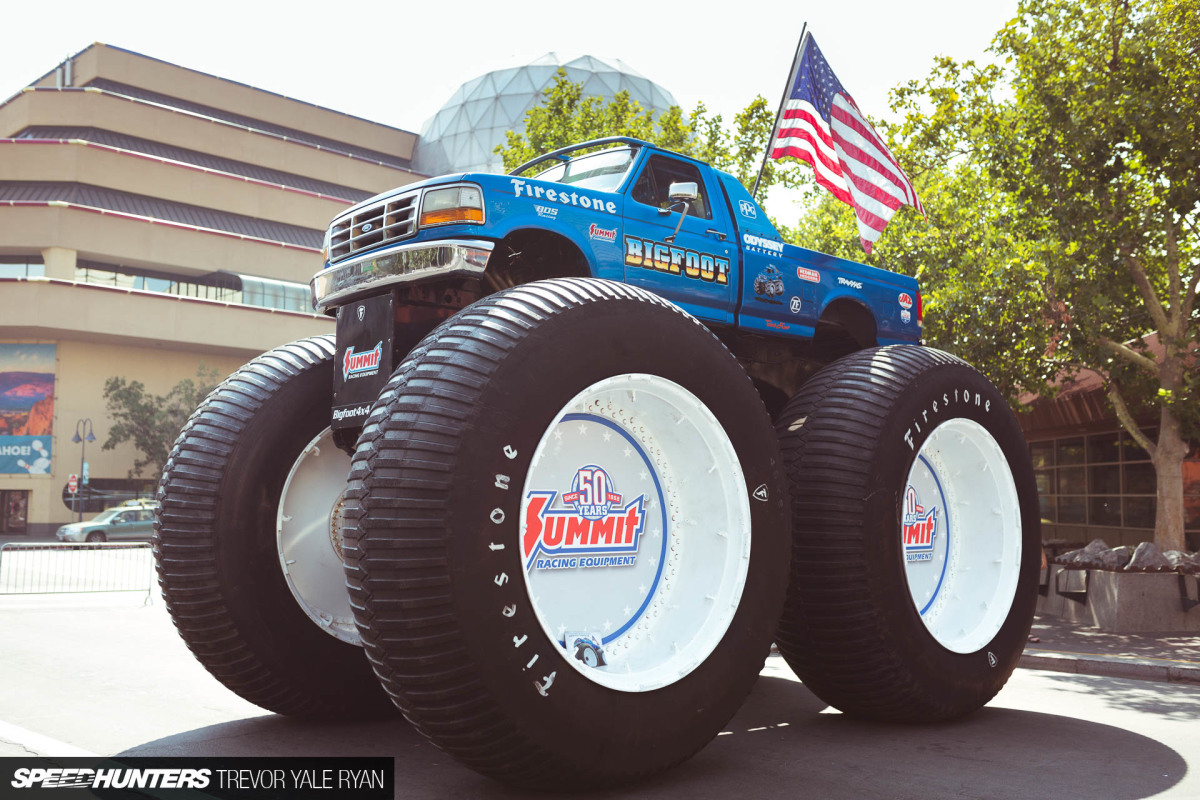 It all started when Bob Chandler, owner of a 4×4 off-road shop, drove over a couple of cars to show off his work in a promotional video filmed in 1981. Apparently, smashing cars brings satisfaction like nothing else and it snowballed into an entire industry of its own.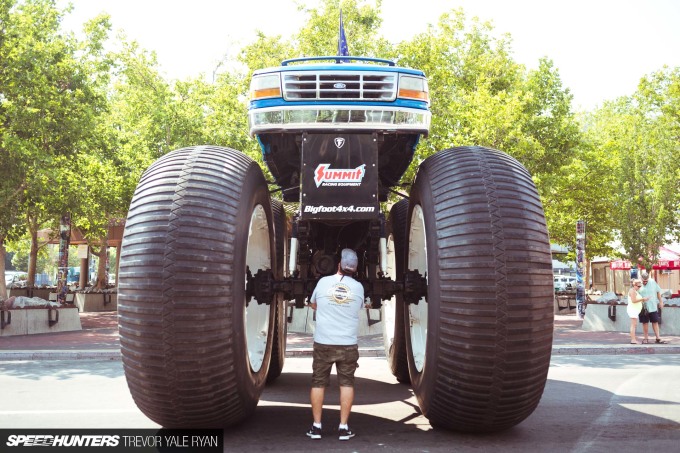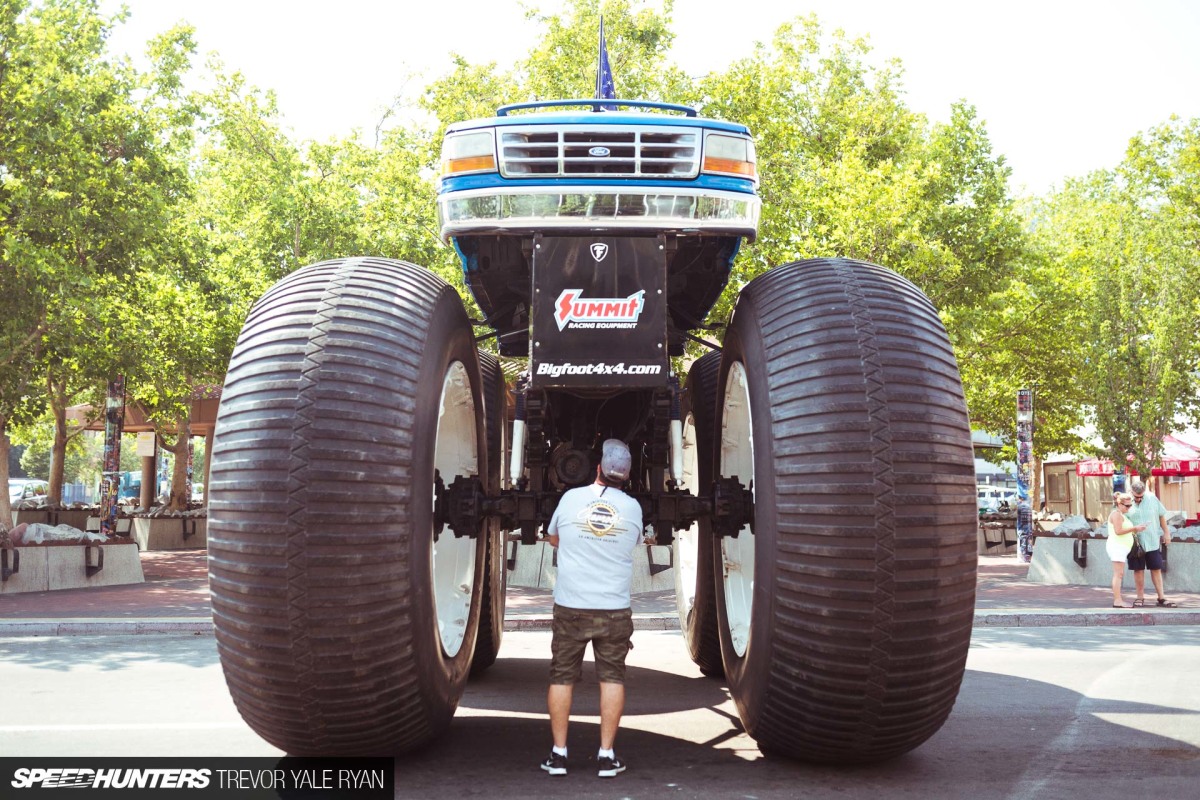 Silly or not, with 10×4-foot tires, you can't say it isn't at least a bit impressive.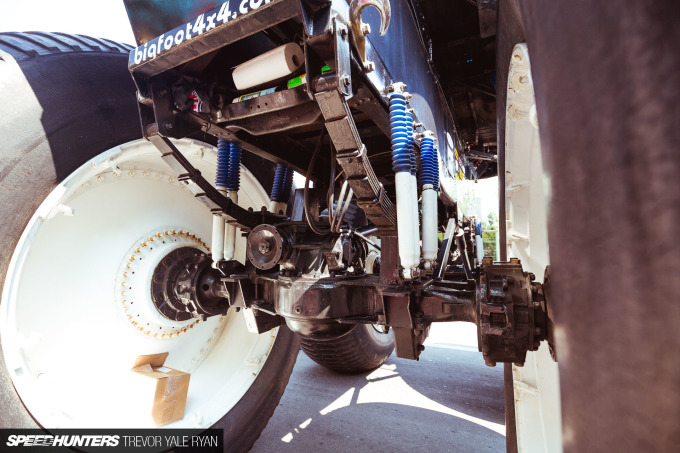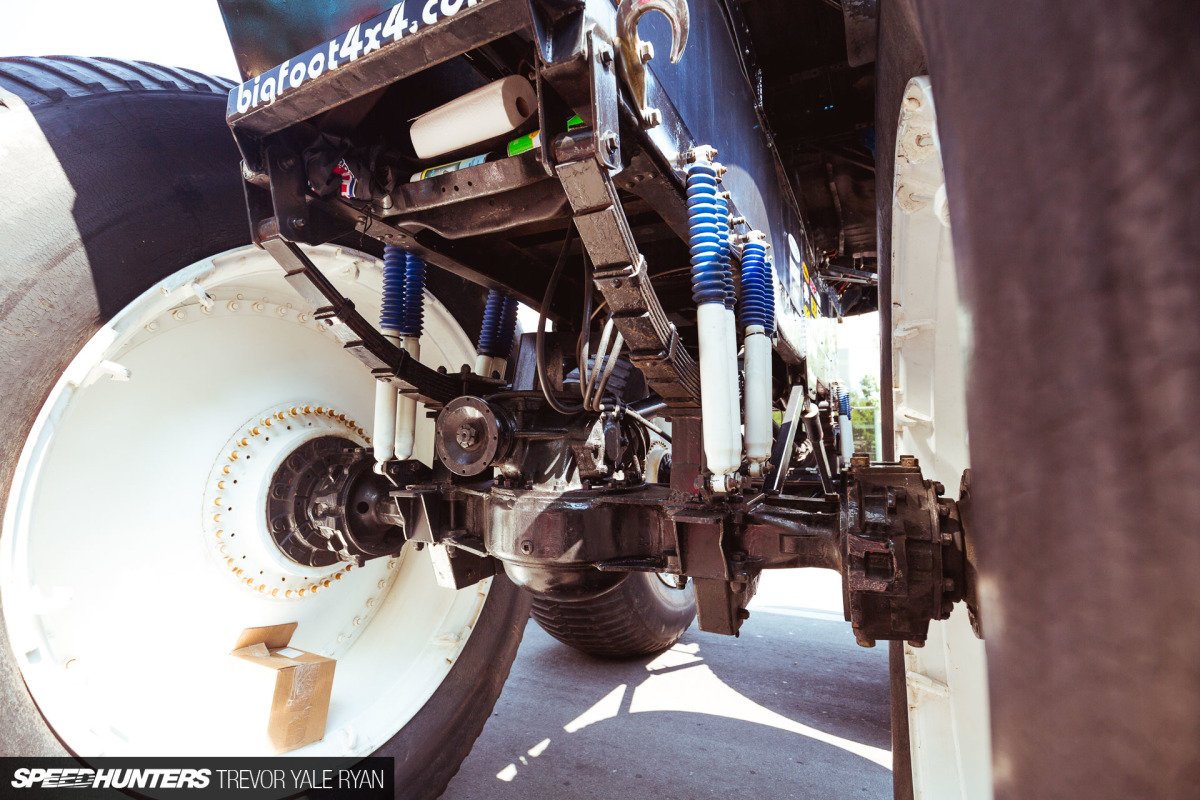 To move the 14 tons around (yes, 28,000lb or 12,700kg) a simple 460ci Ford V8 is at the heart of the thing. This makes more sense when you consider that this truck was built in the '80s. Rotating the giant wheels are 5-ton military-rated axles attached to 16 gas shocks around the truck.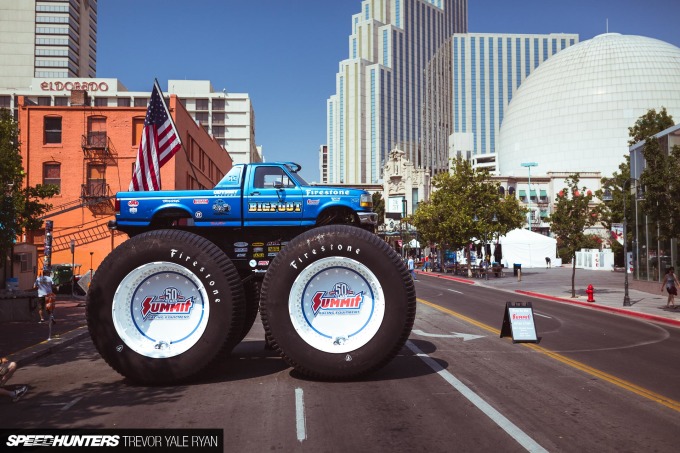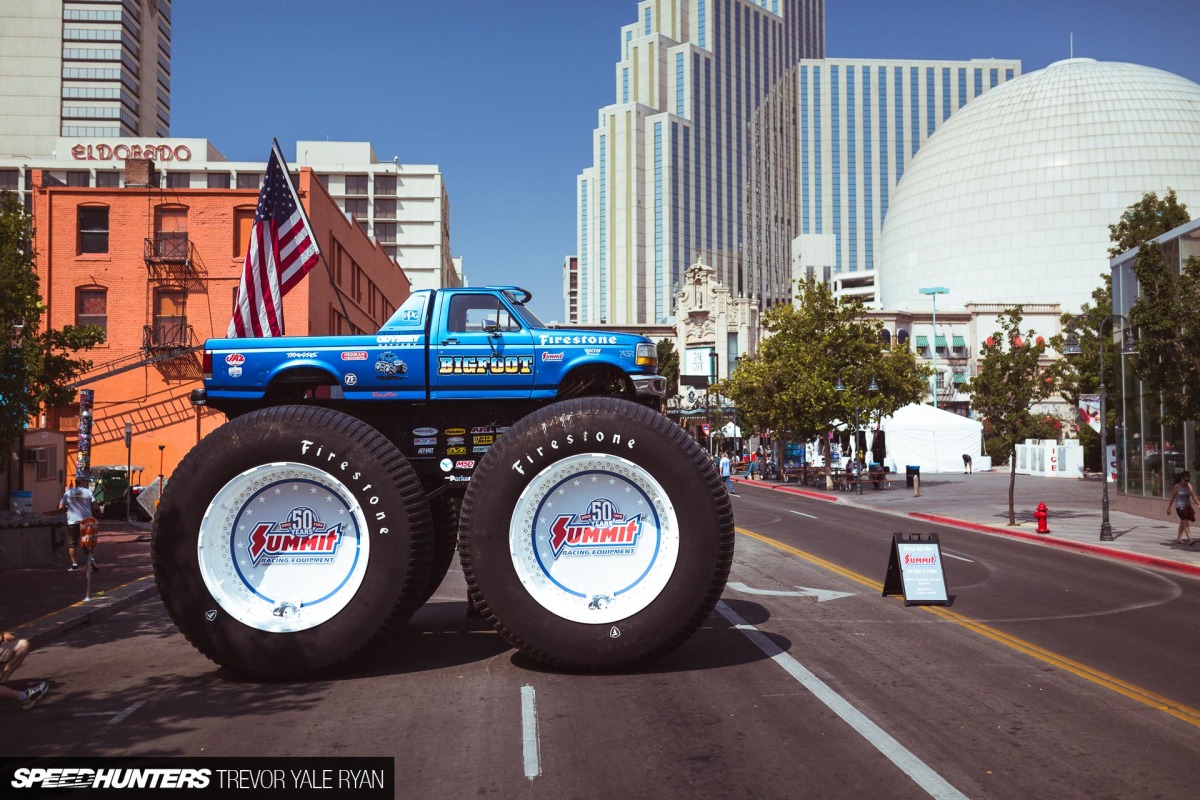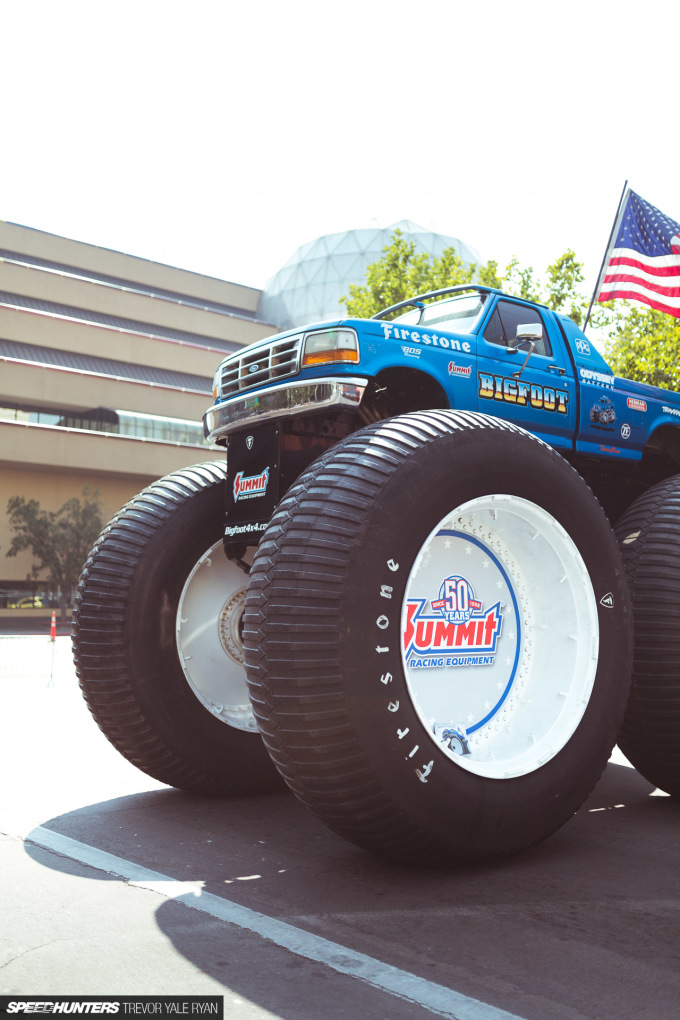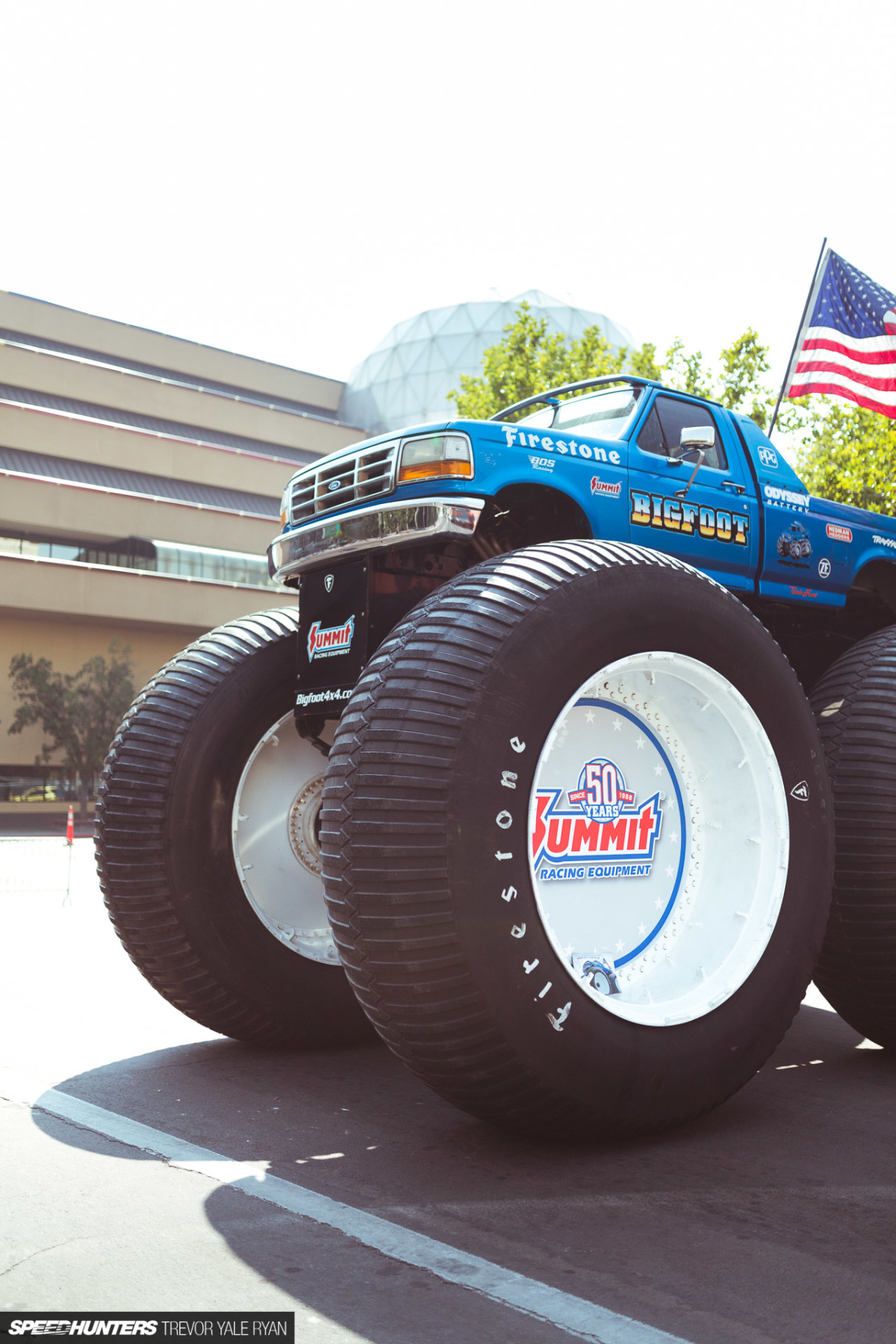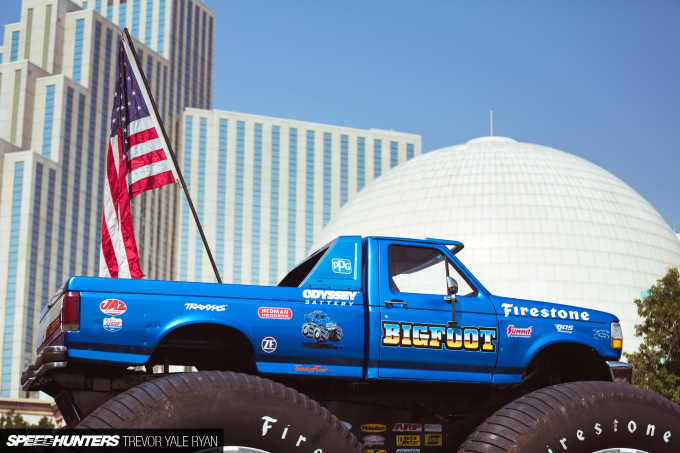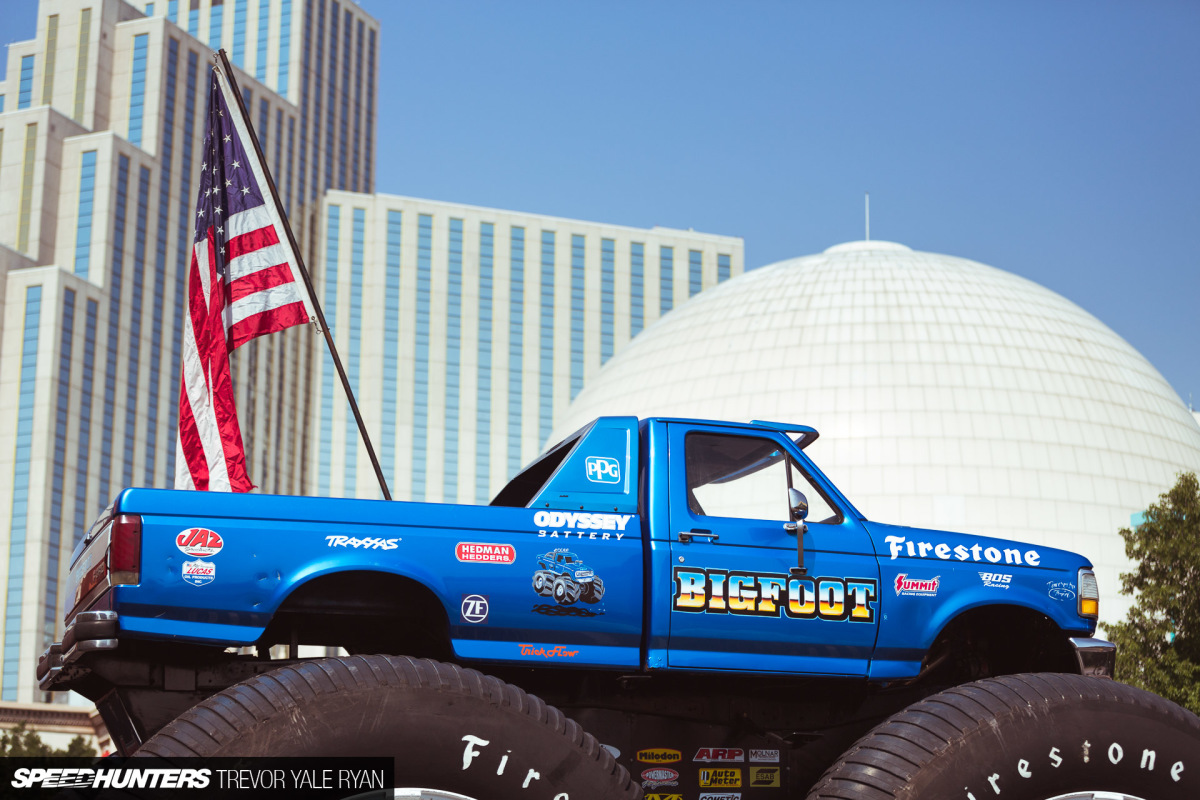 In the middle of downtown Reno, taking up nearly three whole lanes, Bigfoot #5 is inarguably the most massive truck I've ever seen.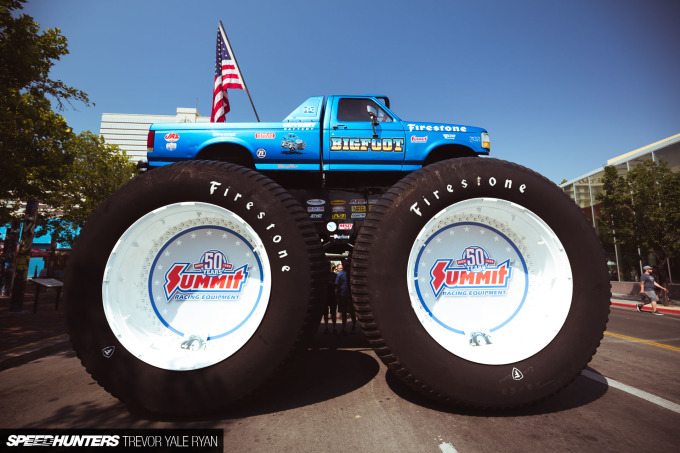 It is quite a thing to behold, and just so silly, right? Who wouldn't want to see this thing going off jumps and smashing over the top of cars?
I know for sure that five-year-old me would and, if I'm honest, I'm pretty sure 28-year-old me probably wants to now as well.
Trevor Yale Ryan
Instagram: tyrphoto
TYRphoto.com