It seems like there's a common theme among car enthusiasts. A theme that during our formative car-loving years (typically somewhere around middle school and high school) revolves around one car that stands out to us. A car that has such a powerful impact on what we think is cool and exciting that we never really let go of the emotions it created in us.
For me it was a light blue S13 240SX with a turbo SR20 and 6-speed from an S15 swapped into it. This S13 sat just up the street from my house; I walked past the car everyday on my way to high school and ogled over every aspect of it, even the giant purple replica wheels – a questionable choice now, but an exciting statement to uninformed, 13-year-old me. Over a decade later the impact this car left has remained, and it comes across my mind more often than not. Perhaps it's one of the things that led me to import a turbo Nissan a few years ago.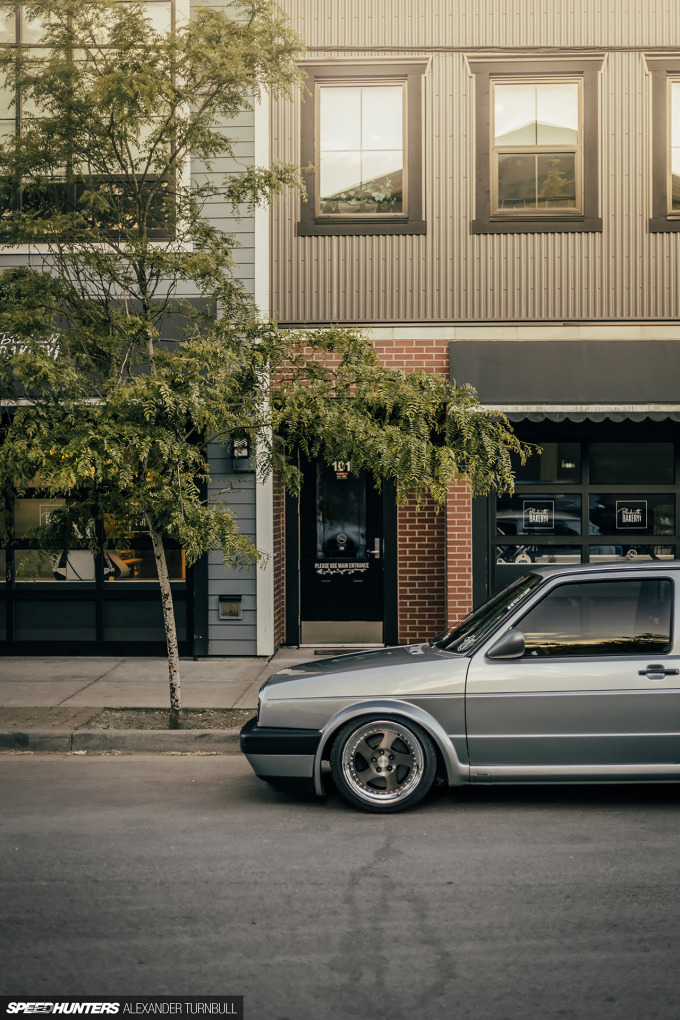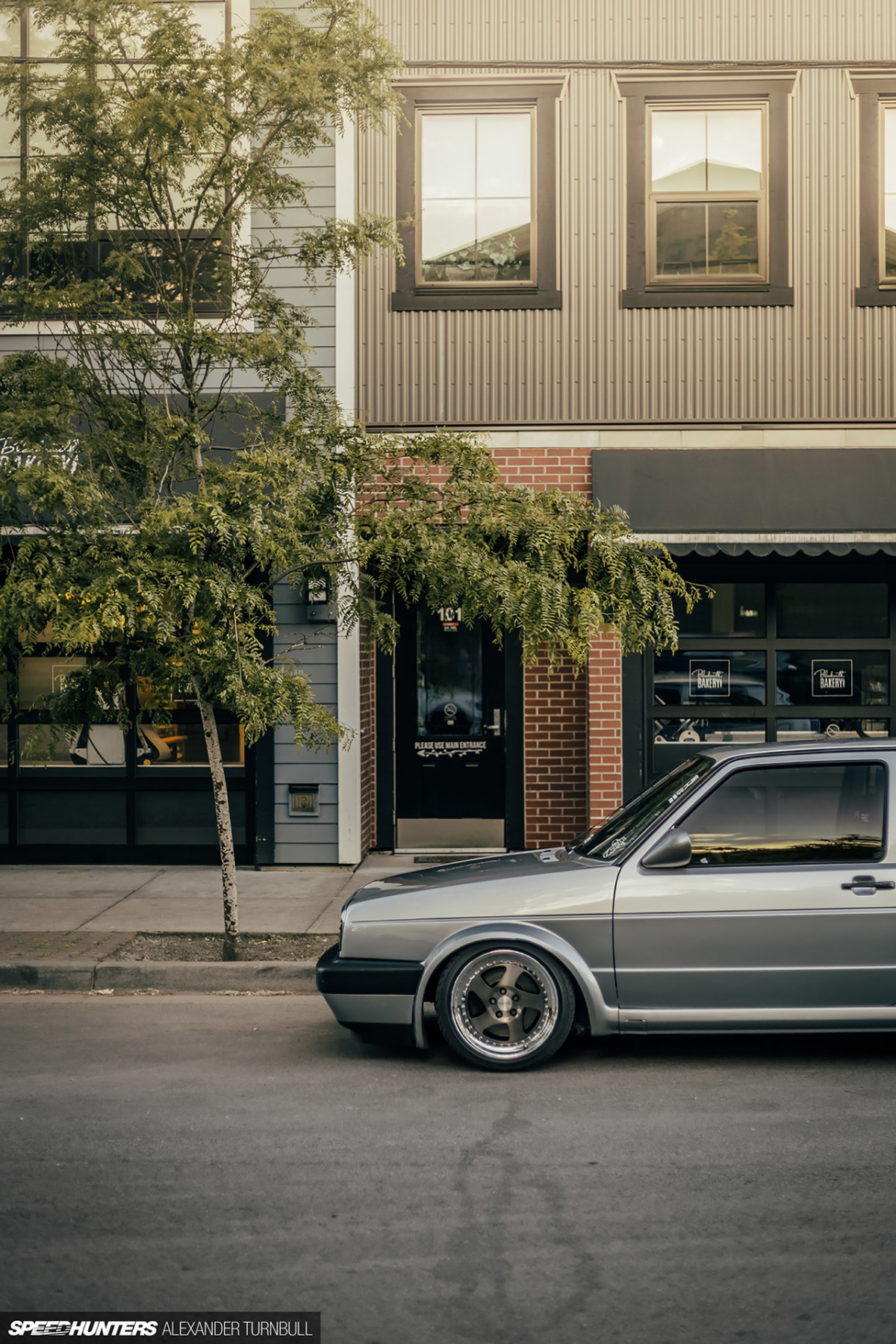 For Joe Simon and his 1992 Volkswagen GTI, the story of having a car that forms your idea of what's cool goes one step further. Joe belongs to the rare class of people that ended up actually buying the car that left such an impression them.
After seeing this interesting, Porsche 993 Polar Silver-painted Mk2 GTI almost everyday that he went to high school, Joe promised himself that he'd make an effort to purchase the car after he graduated as a reward to himself. What perhaps started as a useful incentive to succeed in his studies and make it through the trials and tribulations of high school, ended up becoming a reality. Nearly 10 years ago Joe became the GTI's owner.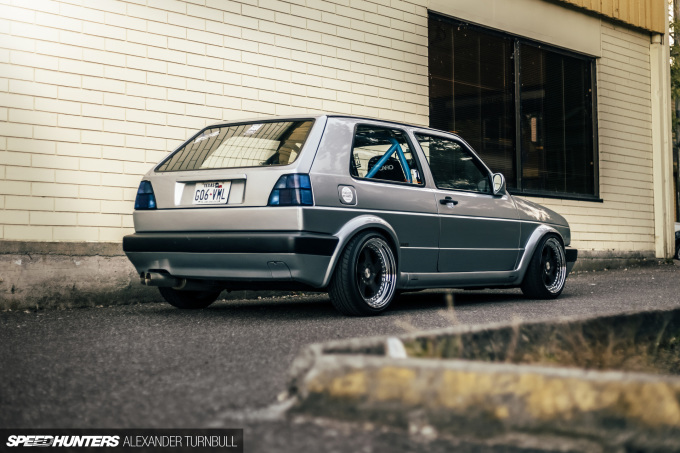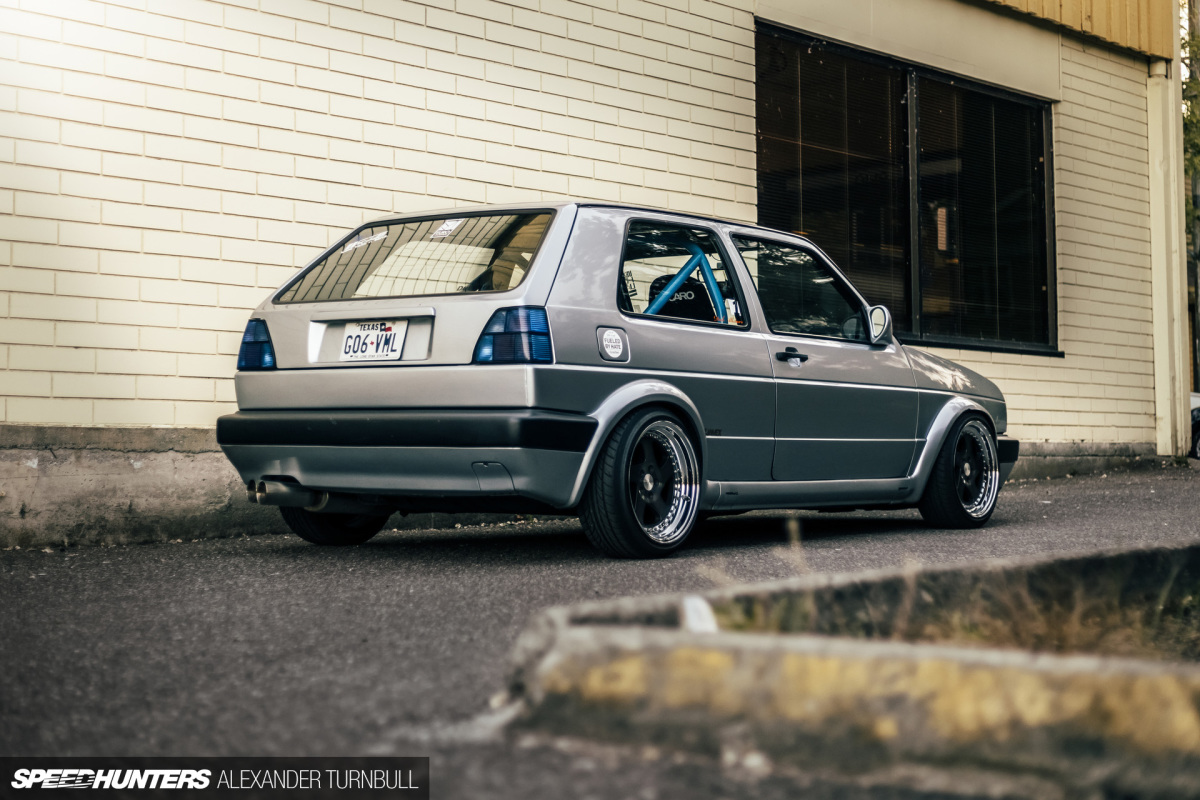 Like any passionate automotive enthusiast that has owned the same car for a decade or more, Joe's level of commitment to the GTI is outstanding and truly bleeds into every aspect of the car. Every part used is well thought out, and decisions were clearly made patiently and thoughtfully.
The rollcage, Recaro Pole Position seats (with Nakai-san's very own signature as a nice touch), harnesses, Sparco steering wheel and CAE Shifting Technologies shifter assembly begin to give the impression that Joe's little VW might be more serious than it appears at first glance.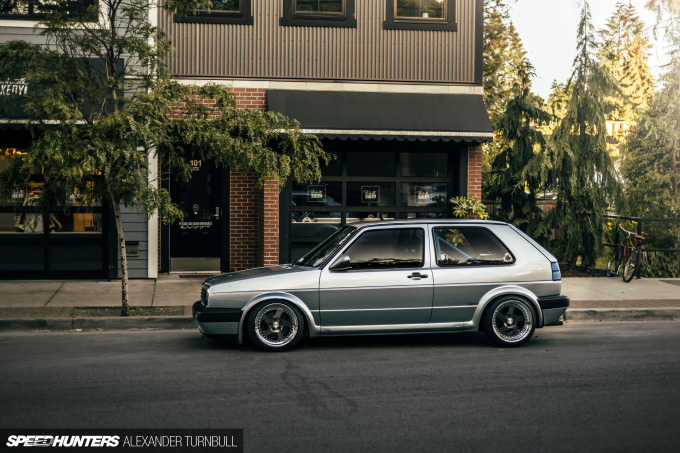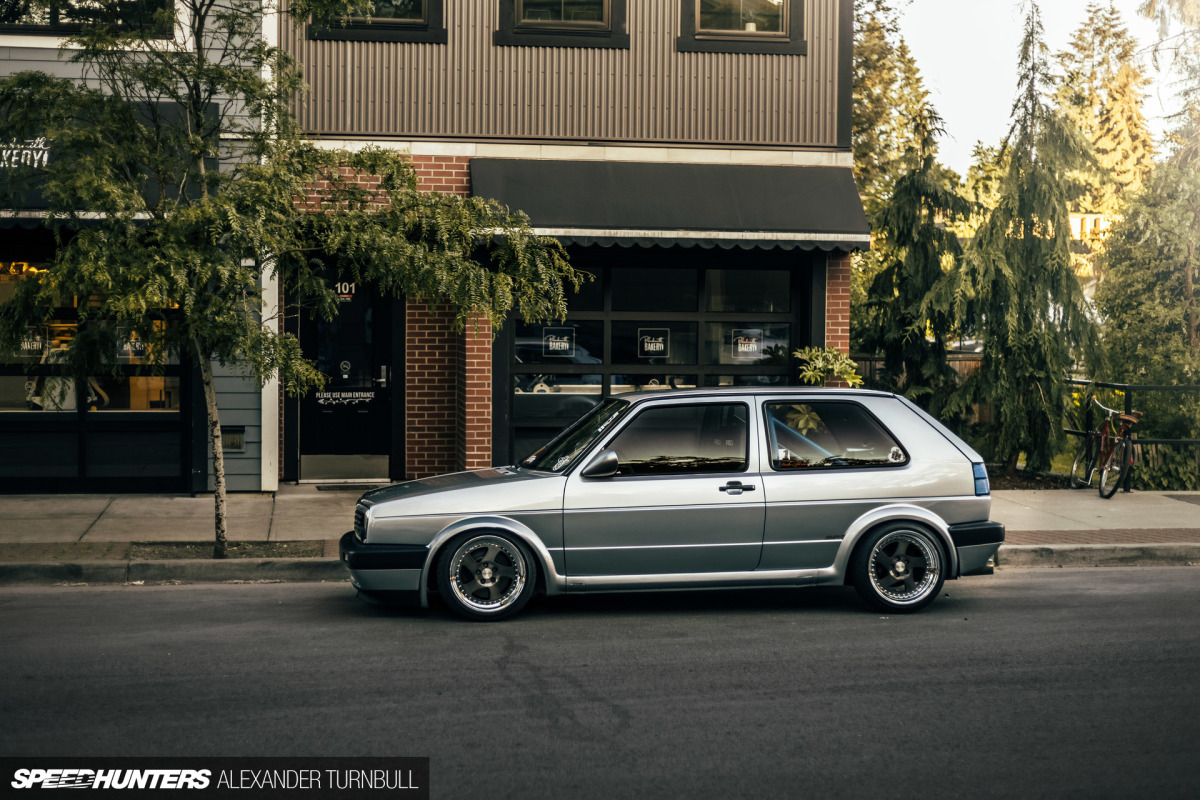 The race-themed interior hints at what might be living beneath the hood; the Rotiform TMB wheels are specced to fit the car perfectly; and the adjustable ST Suspensions coilovers give the GTI a perfect stance and the ability to rail corners.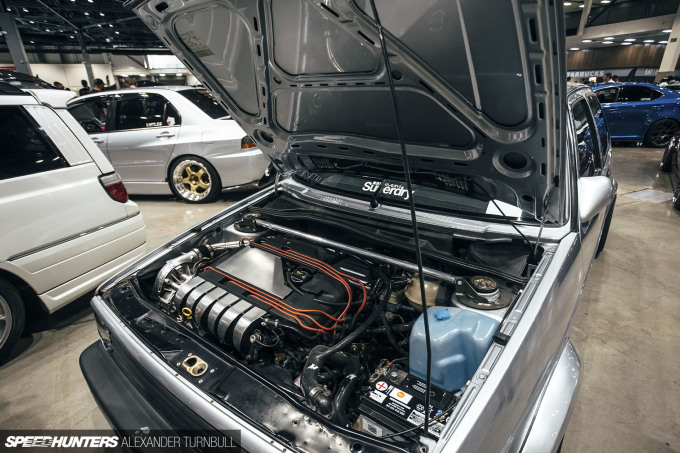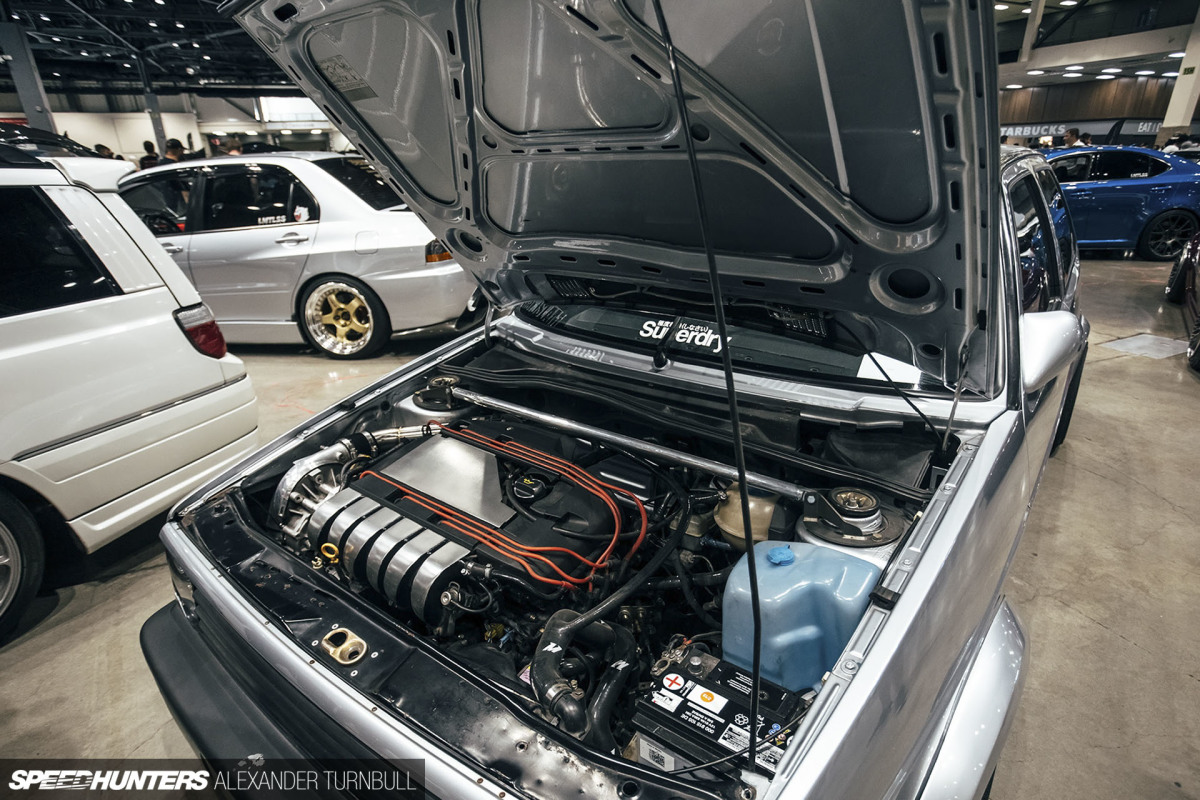 If that wasn't enough to get you excited, the real party starts when you open the hood. As I hinted at before, Joe's GTI is packing some serious heat as far as the powerplant is concerned. Not only is there a 2.8L VR6 swapped in from a newer VW, but Joe has supercharged the six cylinder engine as well. In doing so he's successfully turned his retro '90s hatch into a fast street car, and one that definitely punches above its weight class.
The supercharging comes from a Vortech V-9 blower running a healthy 15psi, and with this setup Joe estimates that the GTI makes around 315whp. I estimate that that's enough to make such a lightweight car properly frightening at full throttle.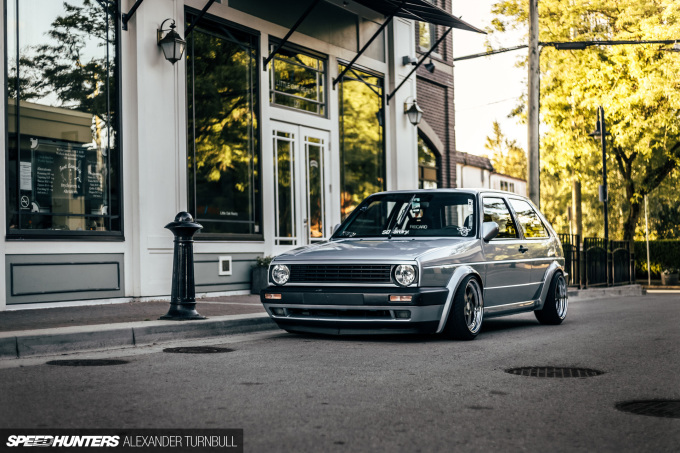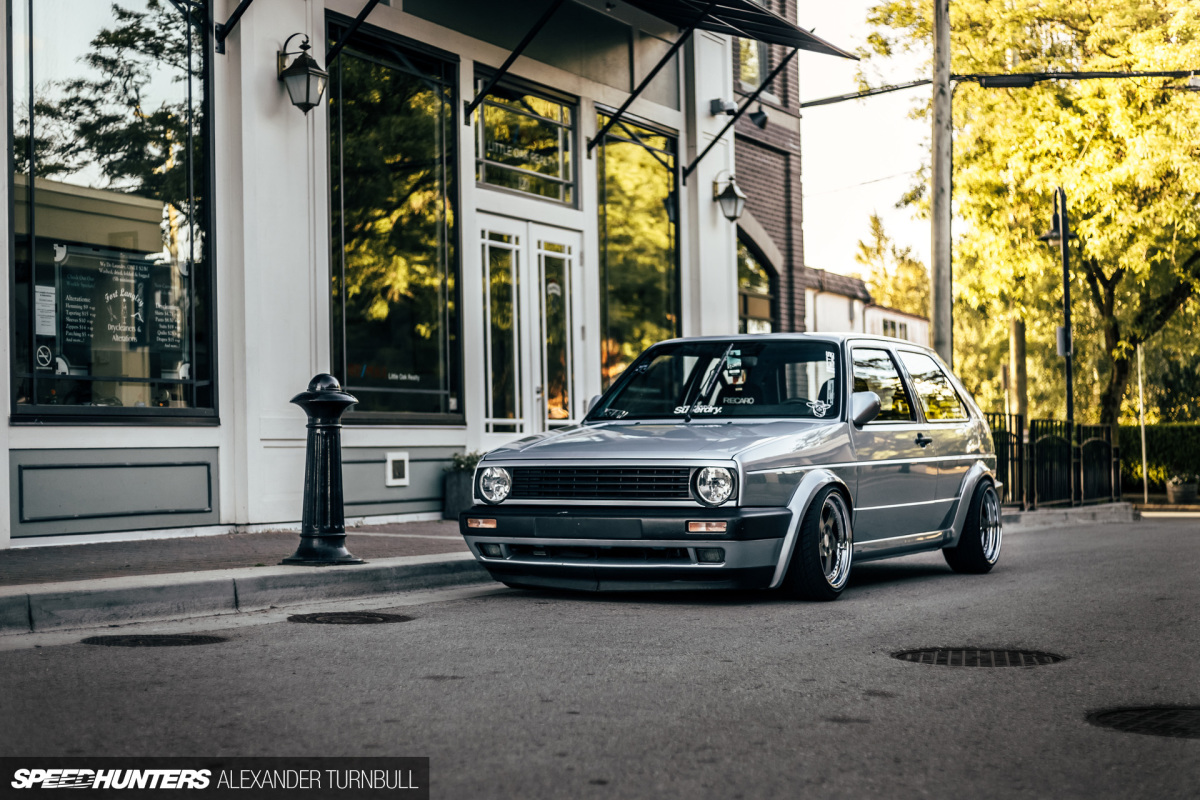 Joe and his GTI have gone on many adventures throughout the years, from backroad driving to wowing people at countless shows, and he never intends to part ways with the car.
So in the end this begs the question: what car started it all for you?
Alexander Turnbull
Instagram: gregboat / b.road.official
How To join the IATS program: We have always welcomed readers to contact us with examples of their work and believe that the best Speedhunter is always the person closest to the culture itself, right there on the street or local parking lot. If you think you have what it takes and would like to share your work with us then you should apply to become part of the IAMTHESPEEDHUNTER program. Read how to get involved here.