Dead Batteries
Carmel-by-the-Sea is an interesting little place. Home to less than 4,000 people, the design of the buildings and the town itself were supposedly inspired by children's fairy tales. The annual Concours on the Avenue is, of course, part of the greater Monterey Car Week extravaganza that takes over Monterey Bay, California every year.
The intent of this event is to host a gathering of cars which you don't normally see during Car Week. While I'm certain that many of the cars I saw here I'll be seeing elsewhere this week, the event was definitely more diverse than others nearby. This also meant that a lot of American cars were present; however, I mostly overlooked these examples as I find that 100% factory versions of American classics don't interest me as much as I initially thought they did. This could also in part be due to the fact that I've just come home from Hot August Nights, and I'm a bit saturated in that regard. Whatever the case, the reality of Concours on the Avenue is that 18 blocks downtown are shut down and filled only with interesting cars.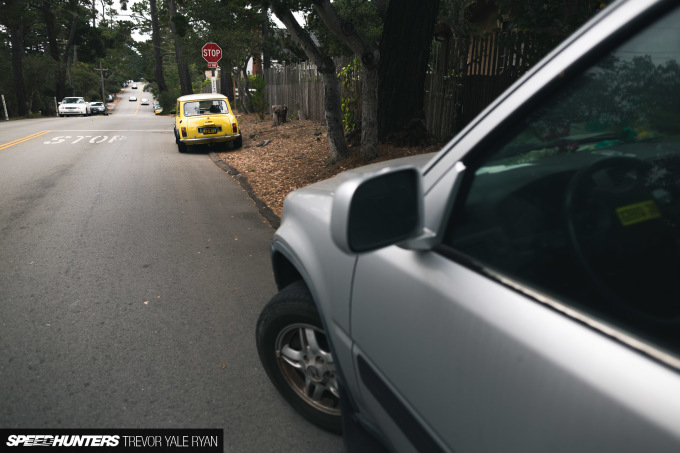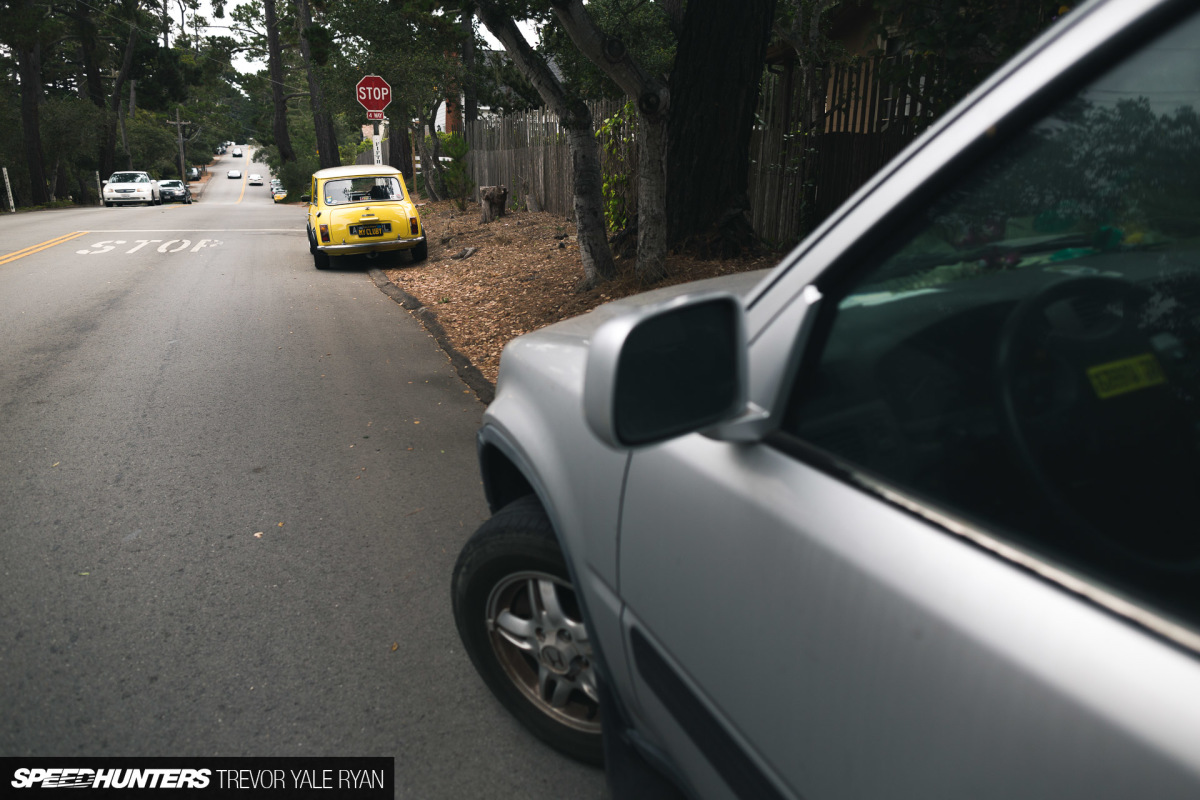 Finding parking for the show proved a difficult task and I'm fairly certain we ended up at least twice this far away. Parking a couple small hills and a right turn off Ocean Avenue left me plenty of opportunity for some proper Speedhunting around the neighborhood. It started with this Mini, and there were so many interesting cars parked around the place that I'm saving them for their own gallery.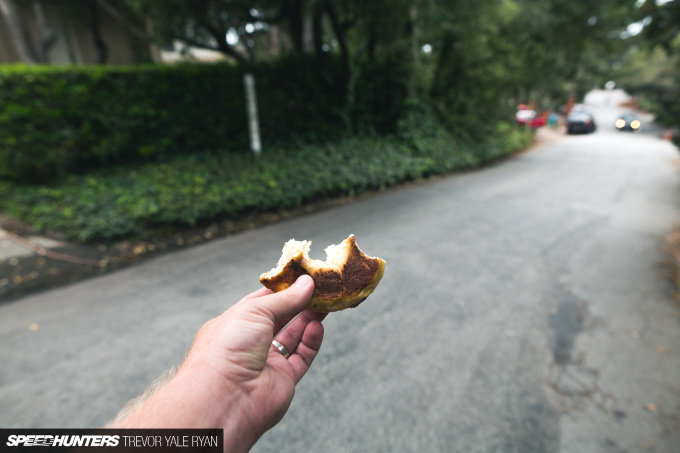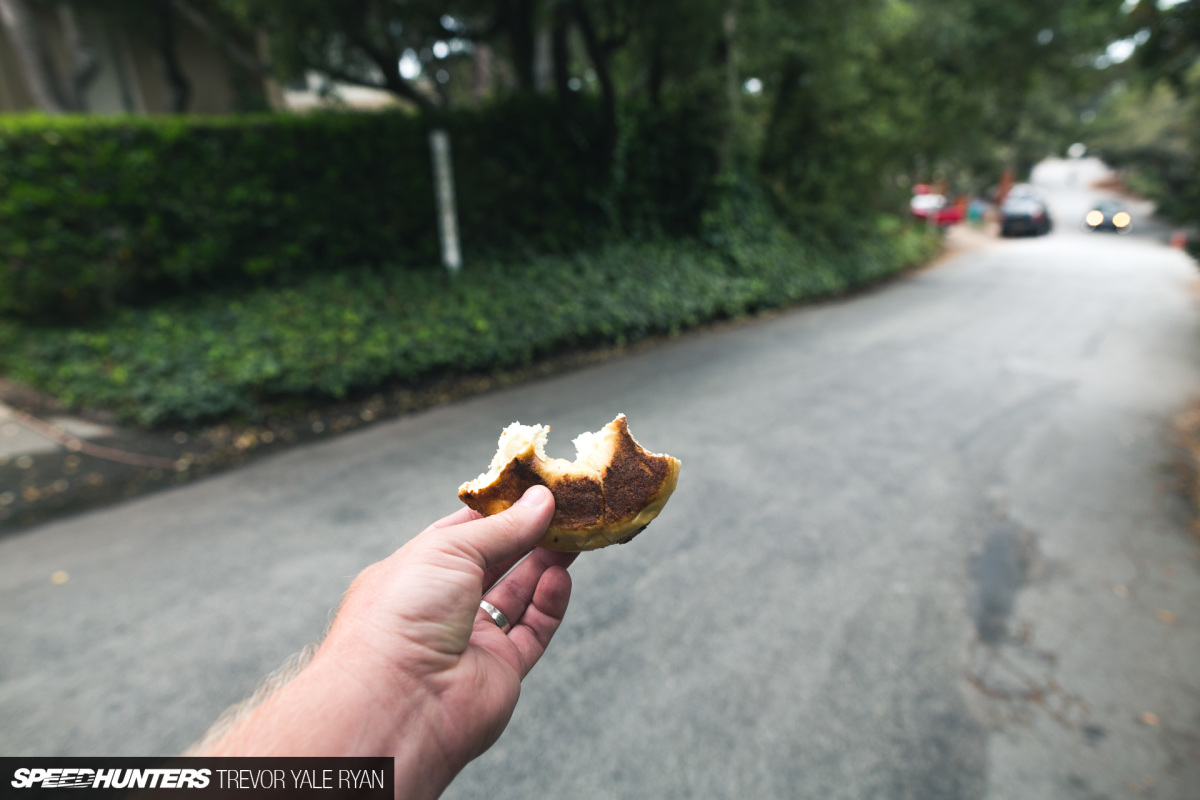 Making it down the hill I began to get hungry, so I had a snack. It was a really long walk.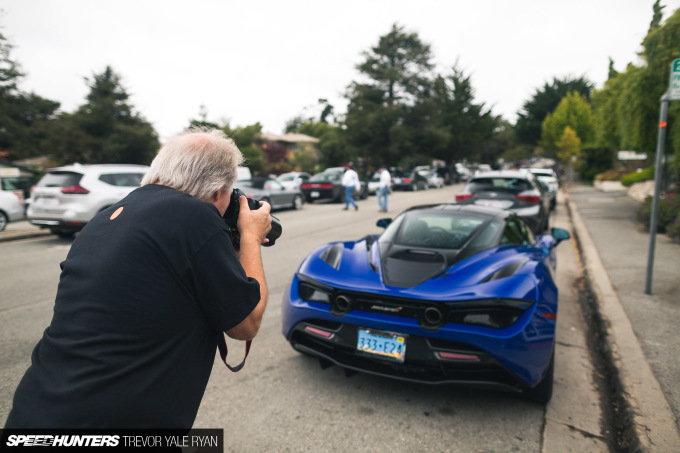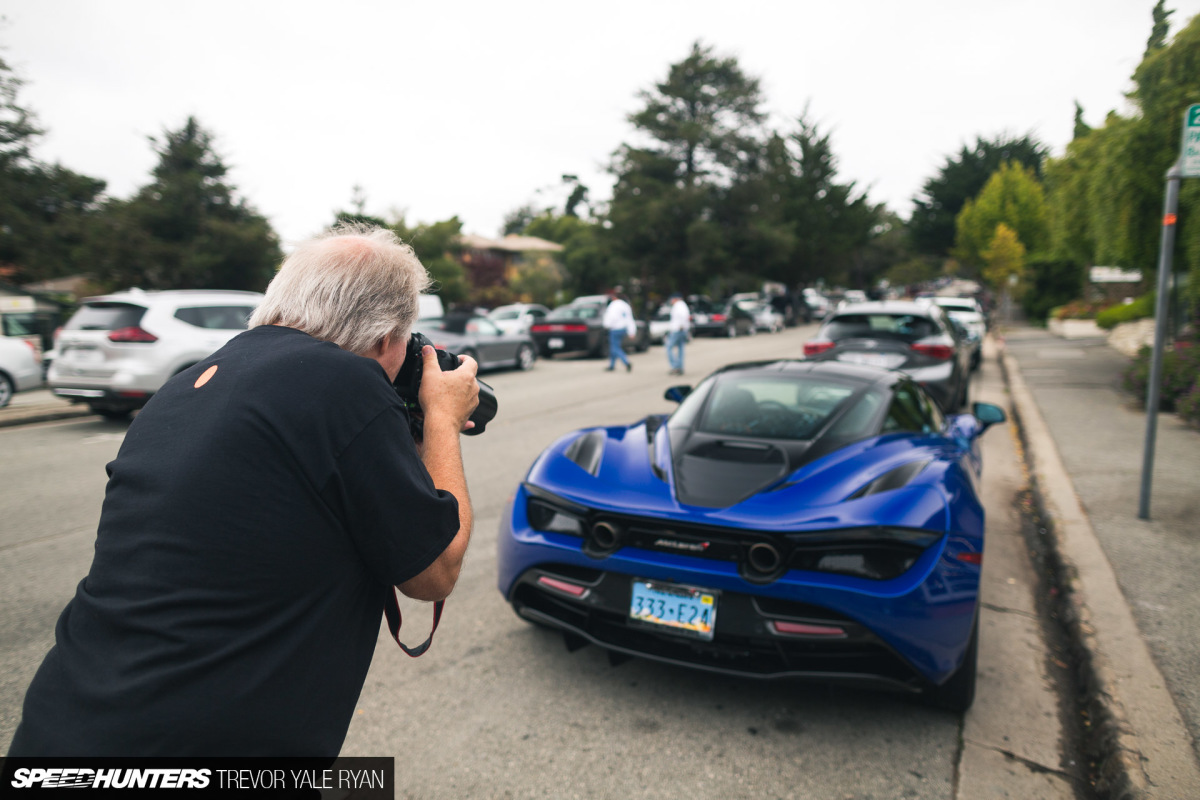 I could tell I was on the right track as I started to see Porsche after Porsche, until it turned into the sort of thing where everywhere you looked was another performance vehicle. Or someone getting a parking ticket, which made me thankful for my 20-odd block walk.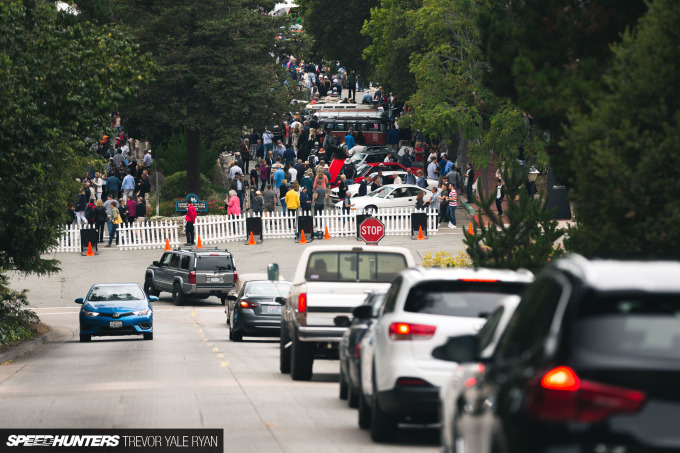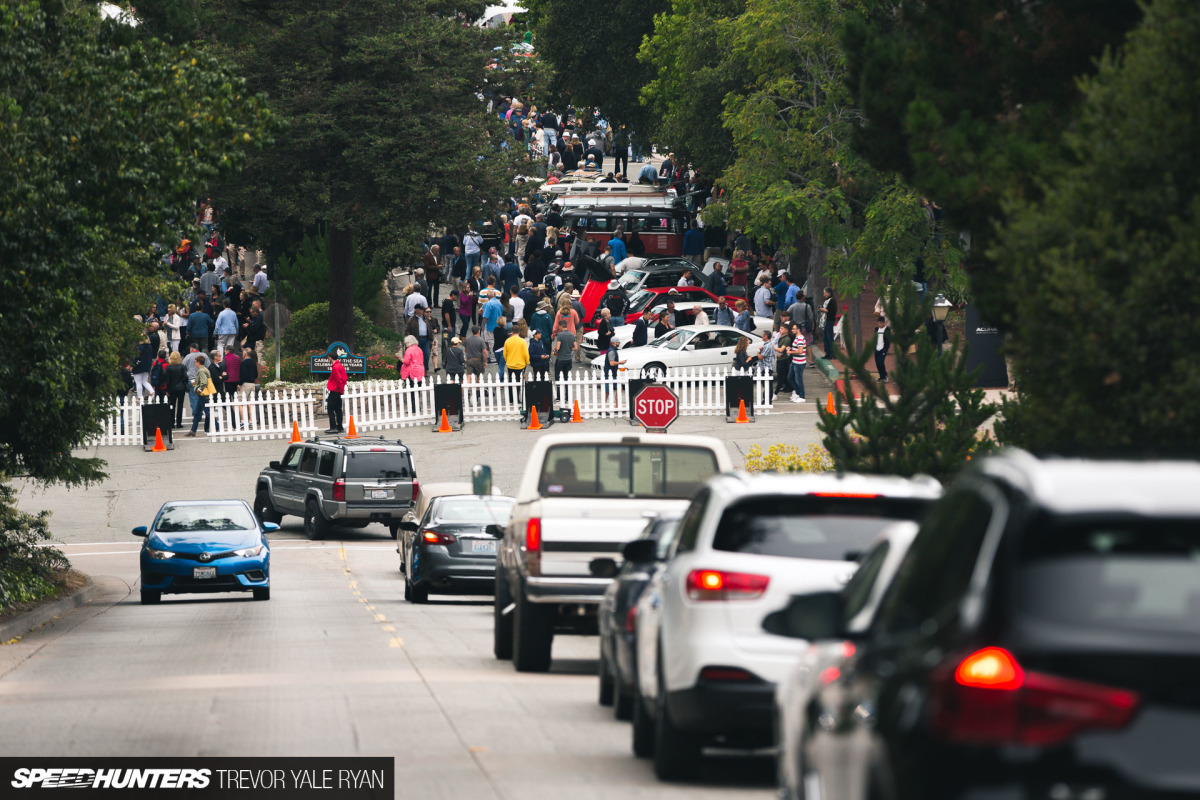 It was around this point that I realized my second camera body didn't have a battery in it, so I had to walk back to my car. There was good news and bad news. The bad news was I didn't have any extra batteries with me; the good news was I didn't have to carry both cameras back.
This didn't really matter as it was the only event I was shooting on Tuesday, with most of the rest of my time being spent assembling stories. Taking a different route down the hill, I was finally rewarded with my first real view of the show.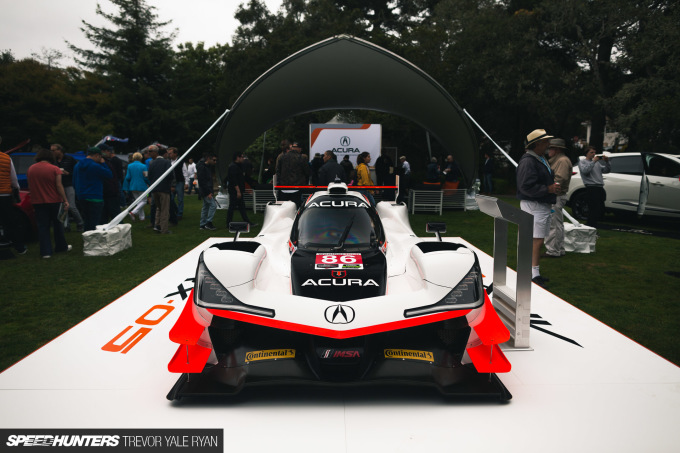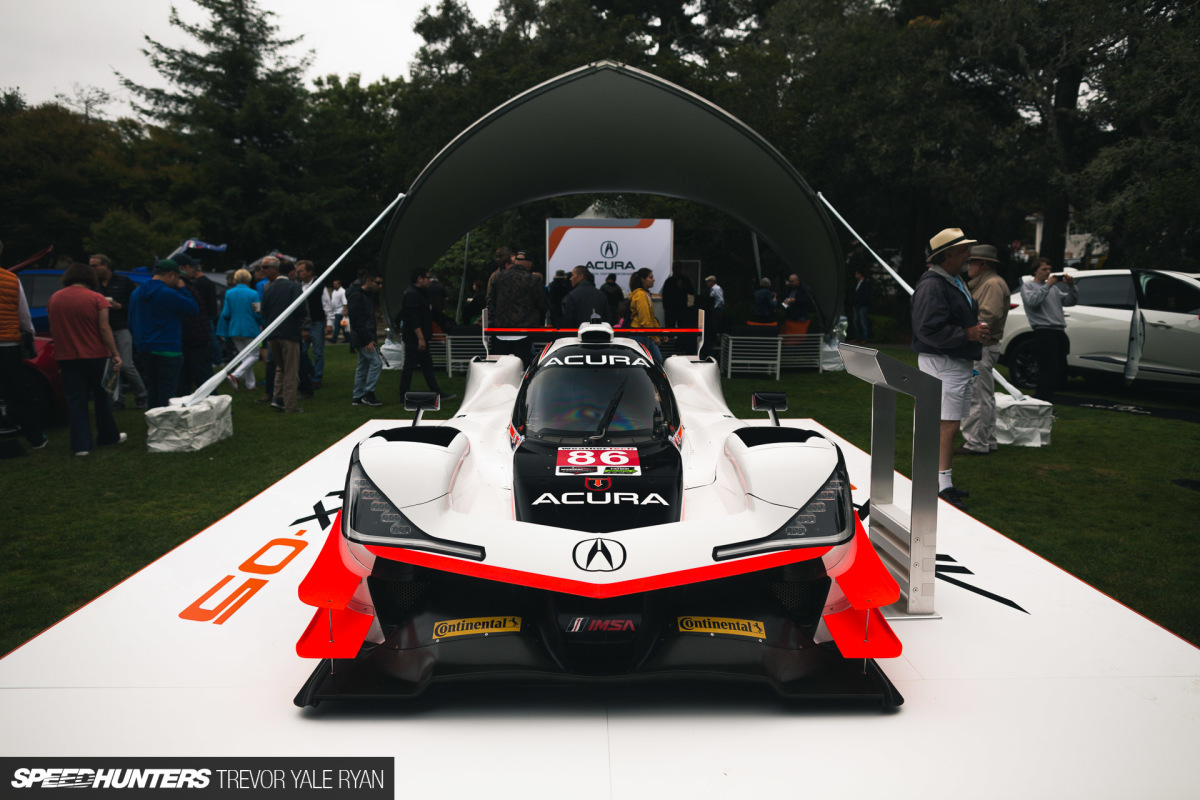 Being that the event was sponsored by Acura, I wanted to take a look at the ARX-05 Daytona Prototype that I knew would be on display. Actually, I didn't know it would be here and I'm not even sure if that's what this is.
Since I hadn't had any yet, I really came for the coffee, as did this couple wearing fancier jackets than mine. But, it was definitely a good stop to make. Finally, I headed into the show.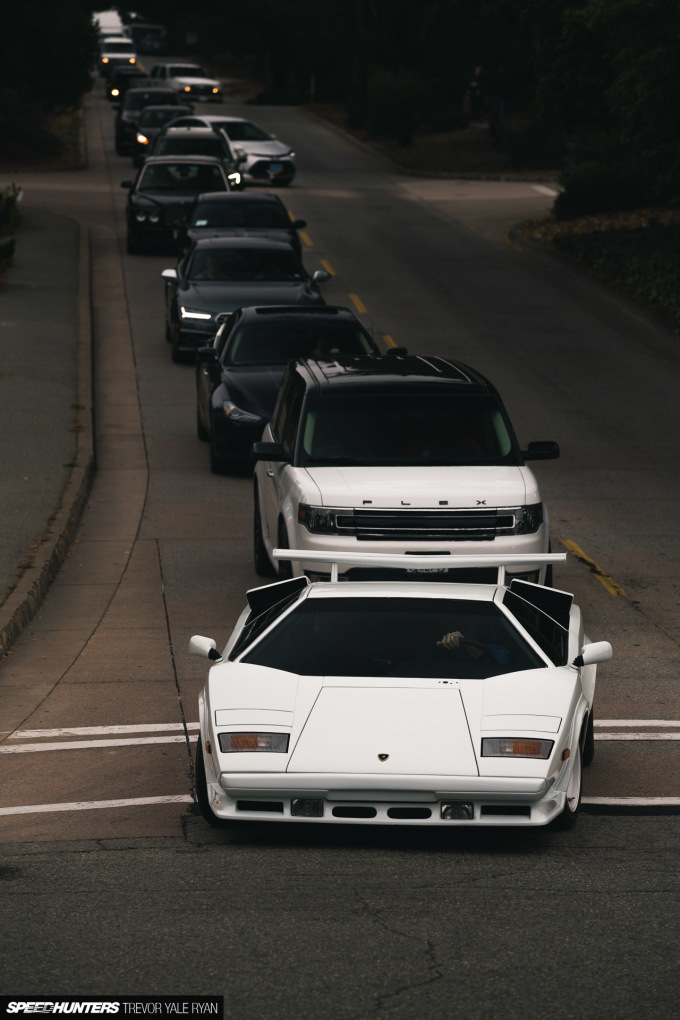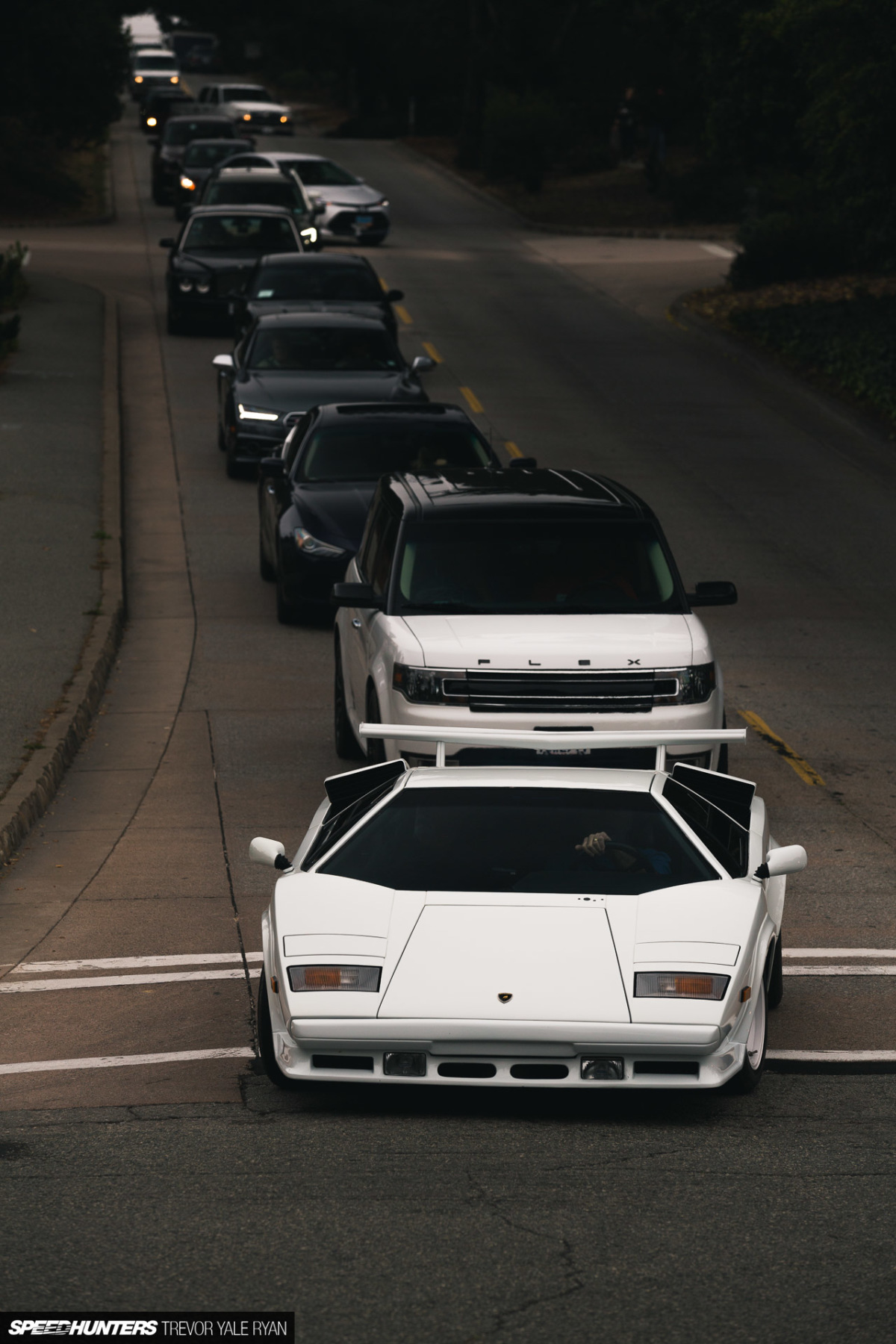 But not before a casual Lamborghini Countach sighting.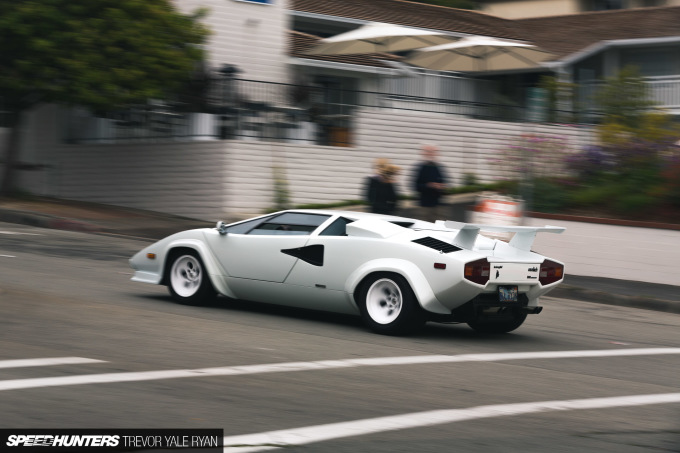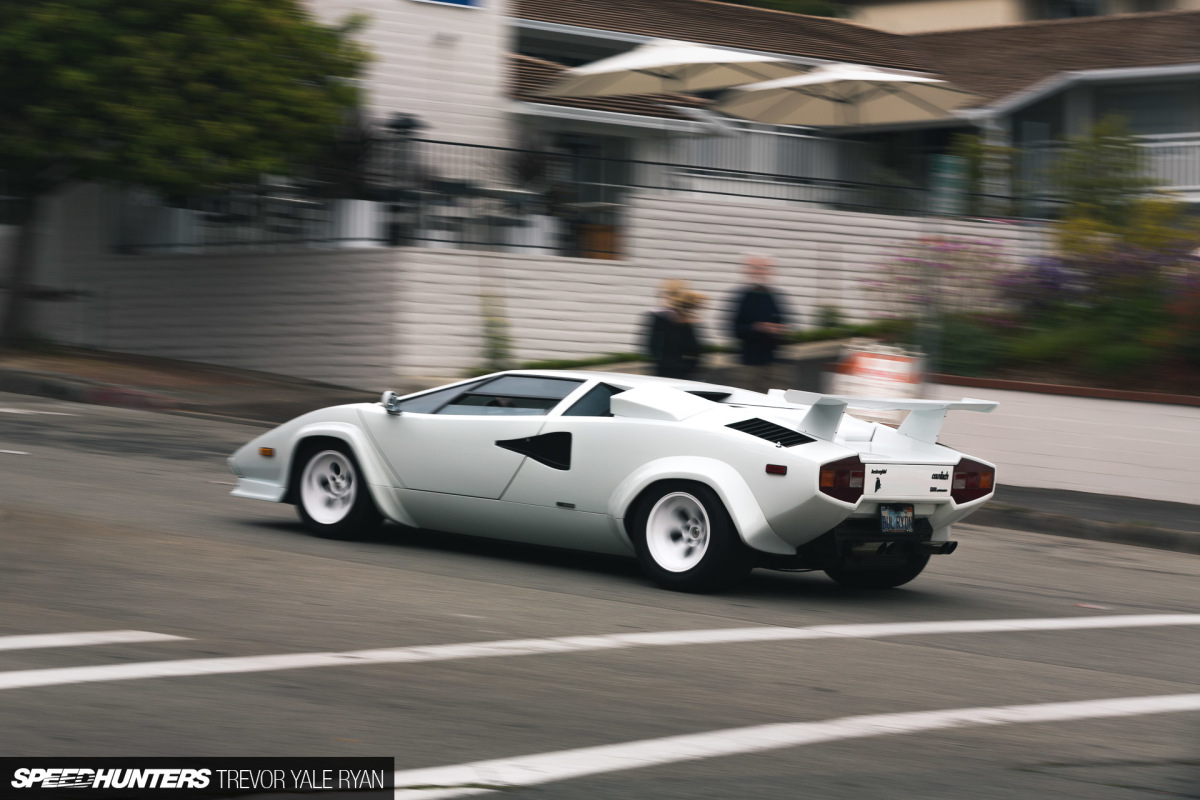 At first I was hoping for a 25th Anniversary Edition, but alas, it appeared instead to be just a US$600,000 5000 QV instead. It sounded incredible.
Mix It Up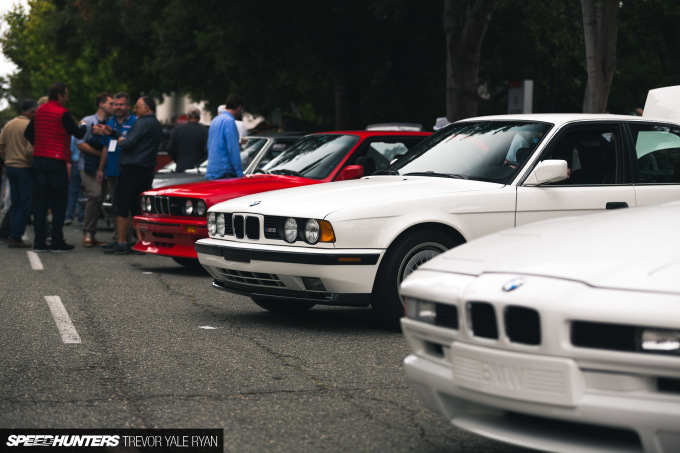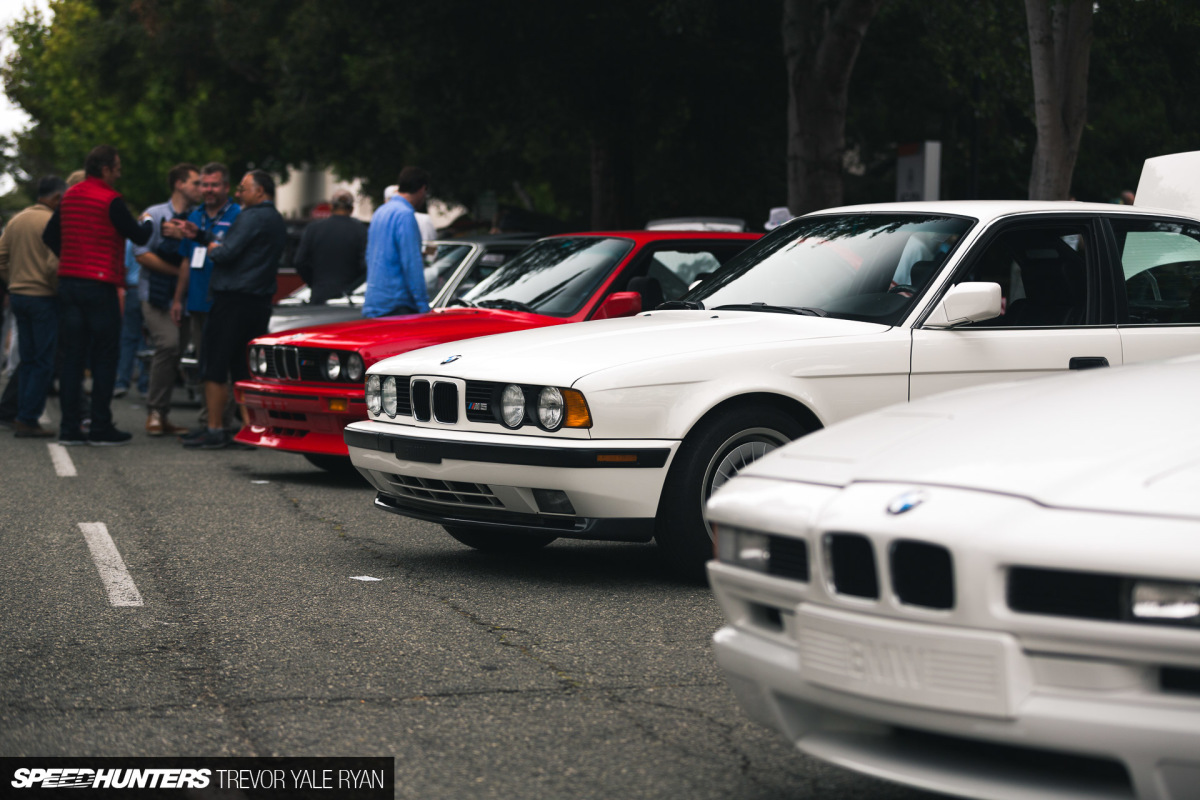 Okay, Concours on the Avenue…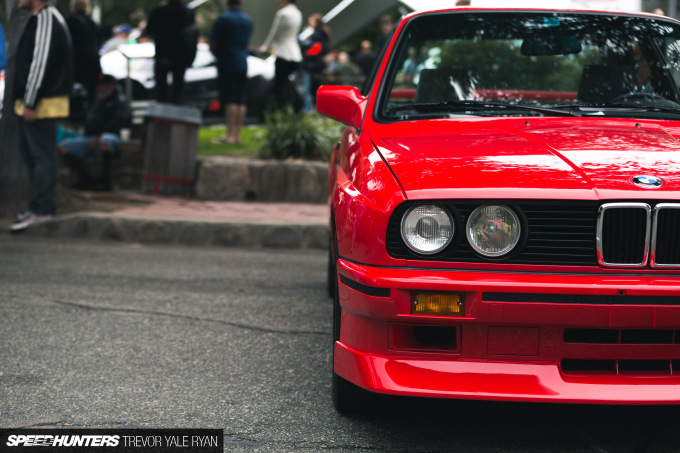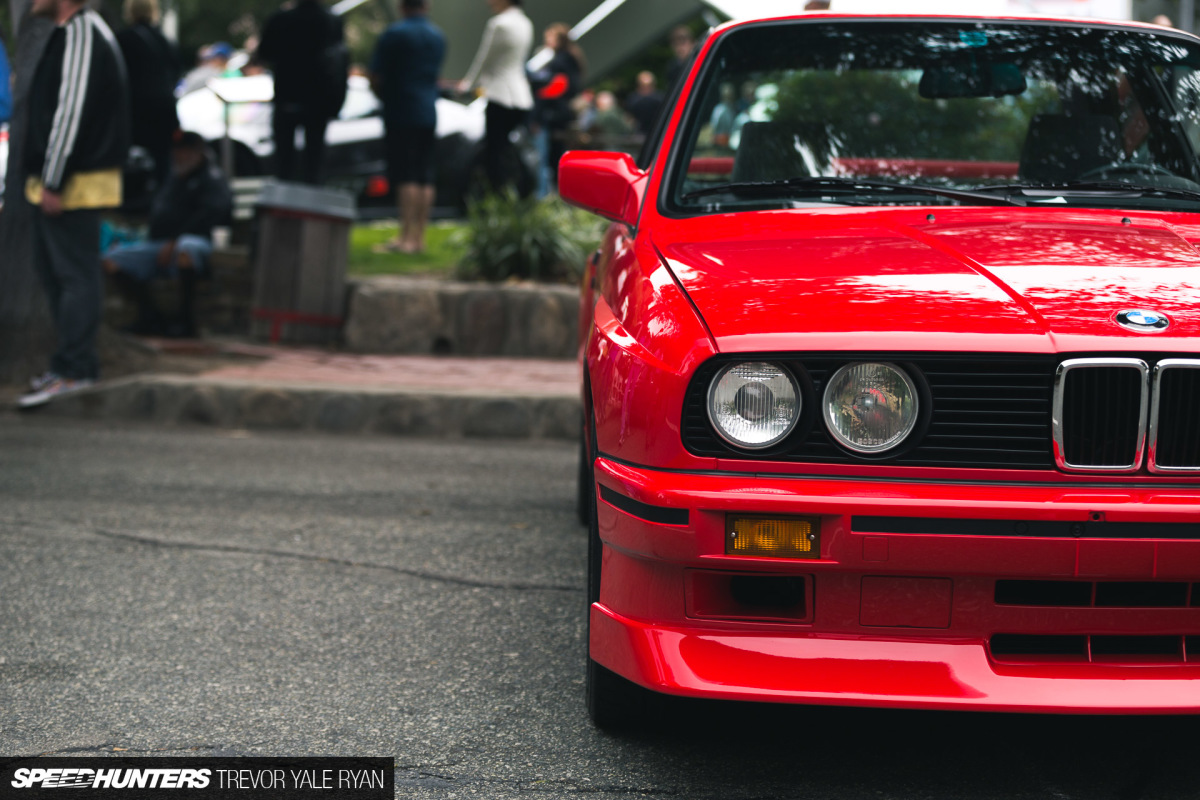 Immediately I was met with a trio of very desirable '90s BMWs. I chose red, but not because I know what I'm talking about; there were far too many cars assaulting my senses for me to really take in what I was seeing.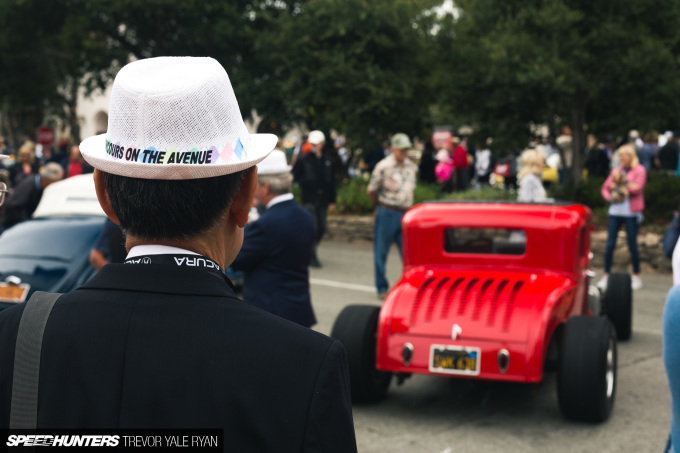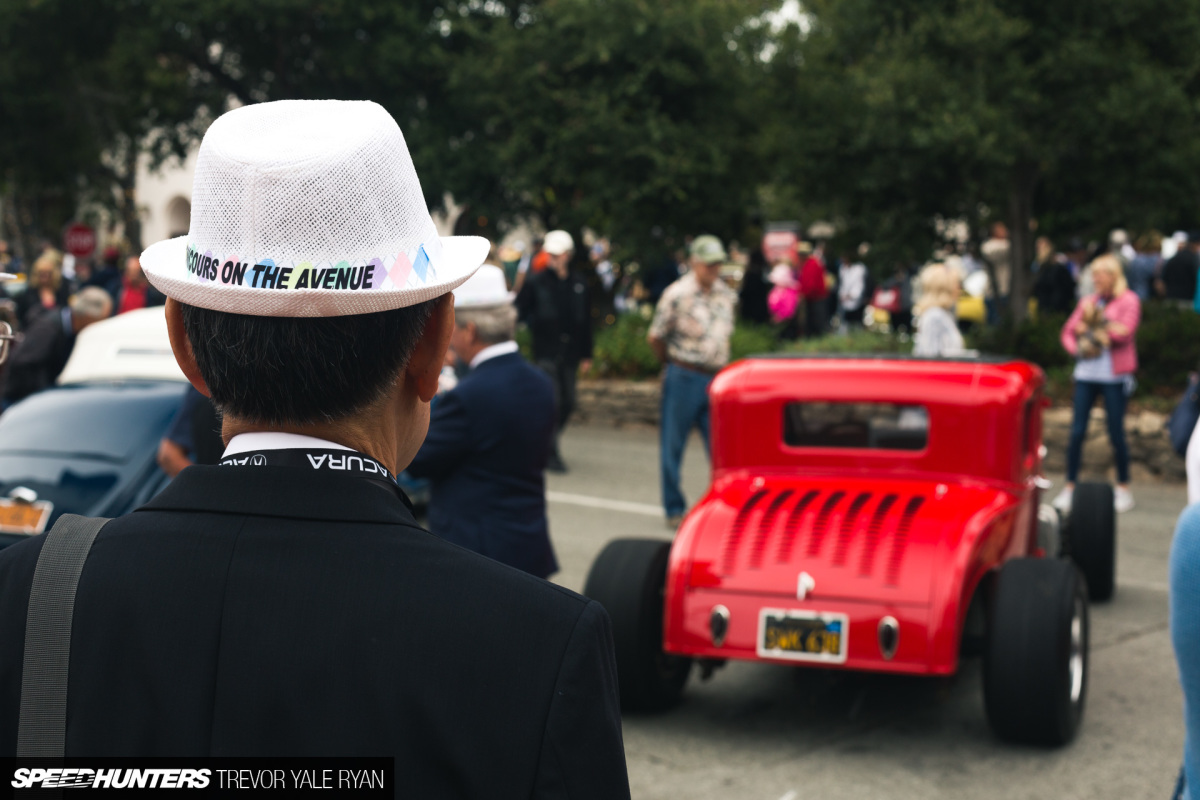 As much as this event was about every last little detail being correct, I was happy to see a number of completely modified cars out on display. After the '50s, very little excites me if it's factory.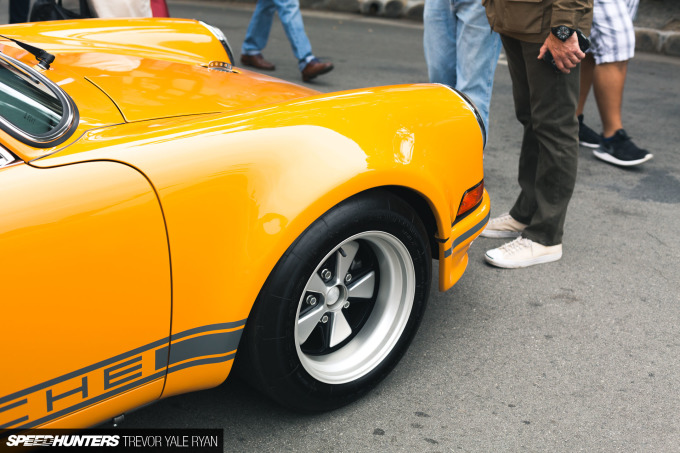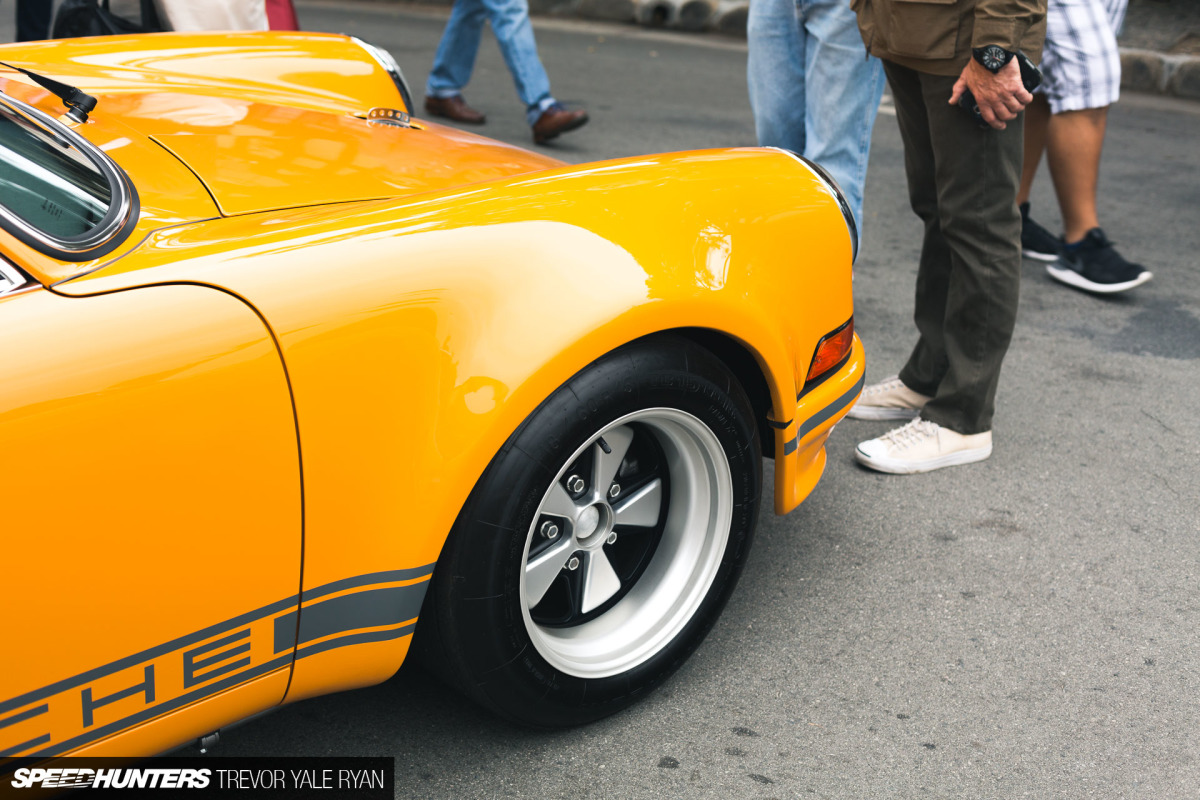 And while I would have liked this 912 either way, it had a bit of a surprise when you went around to the back end.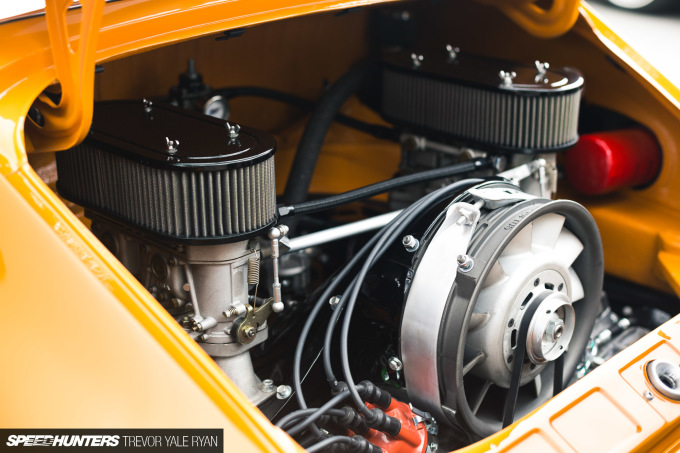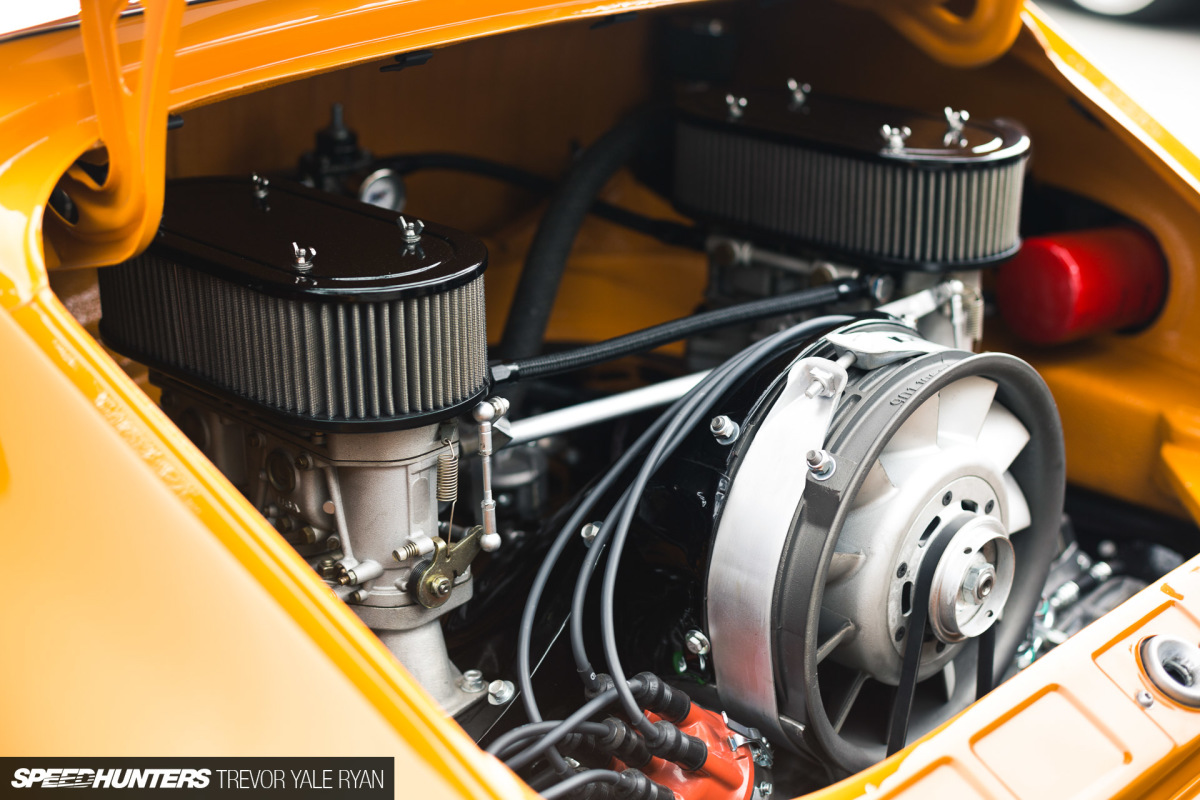 Now packing a six instead of a four, I'm sure the almost-50-year-old car is phenomenal to drive.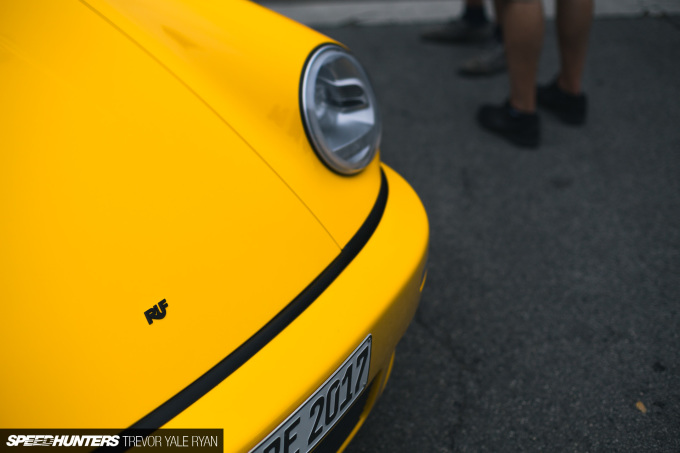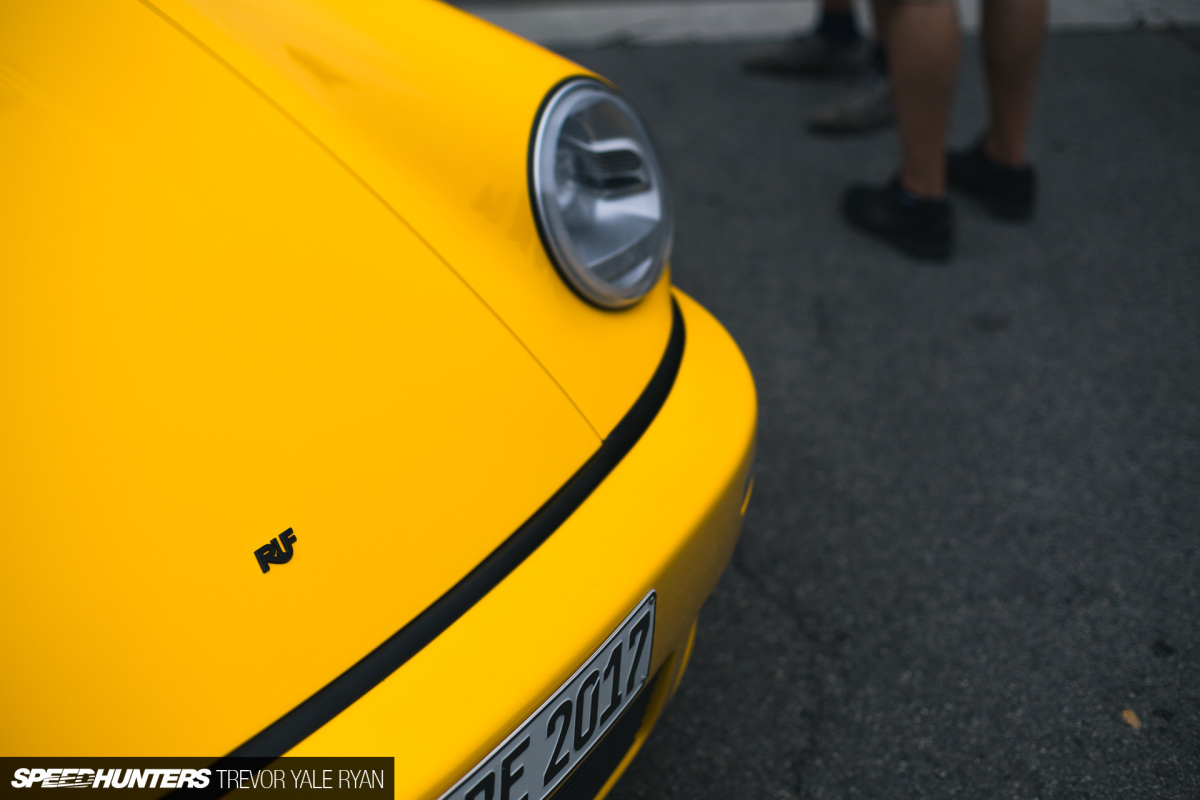 Naturally, there were loads of other rare and special Porsches out on parade, but what makes this particular RUF Yellowbird special is who owns it.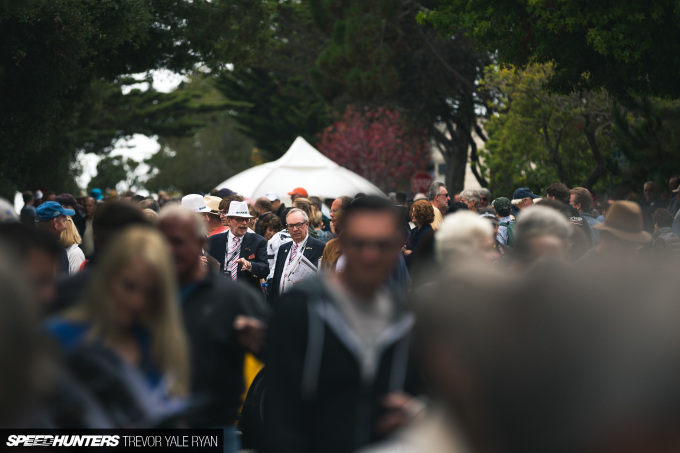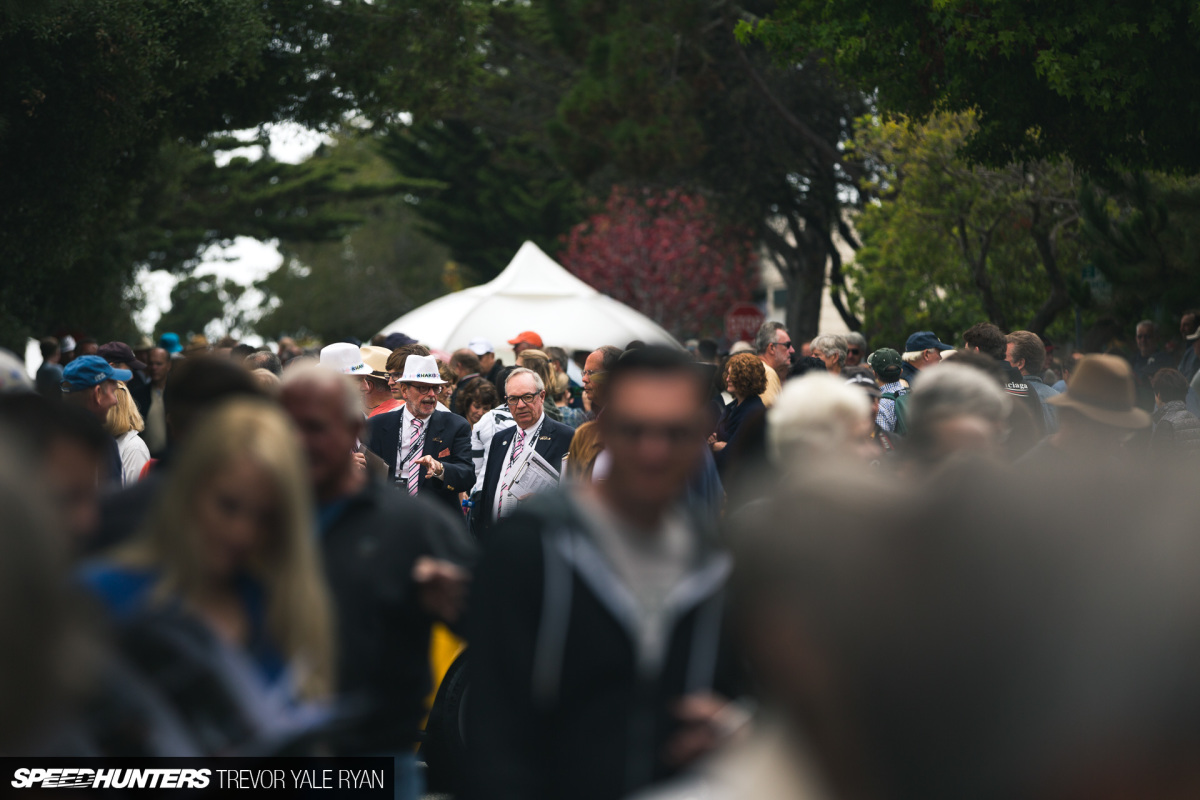 We'll get to that in a minute, as I was busy fighting the crowds down the busy blocks.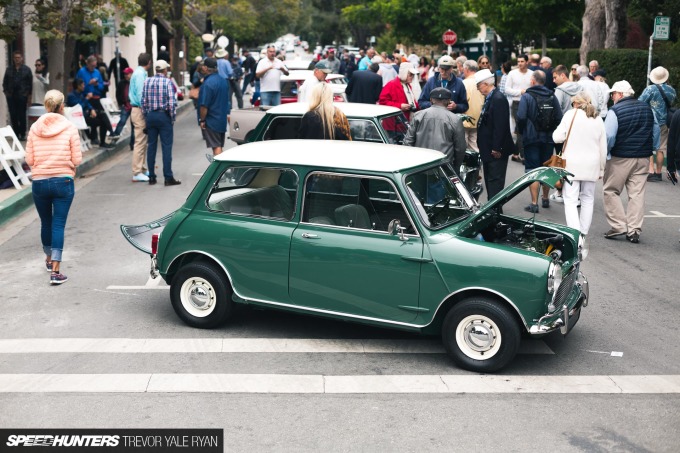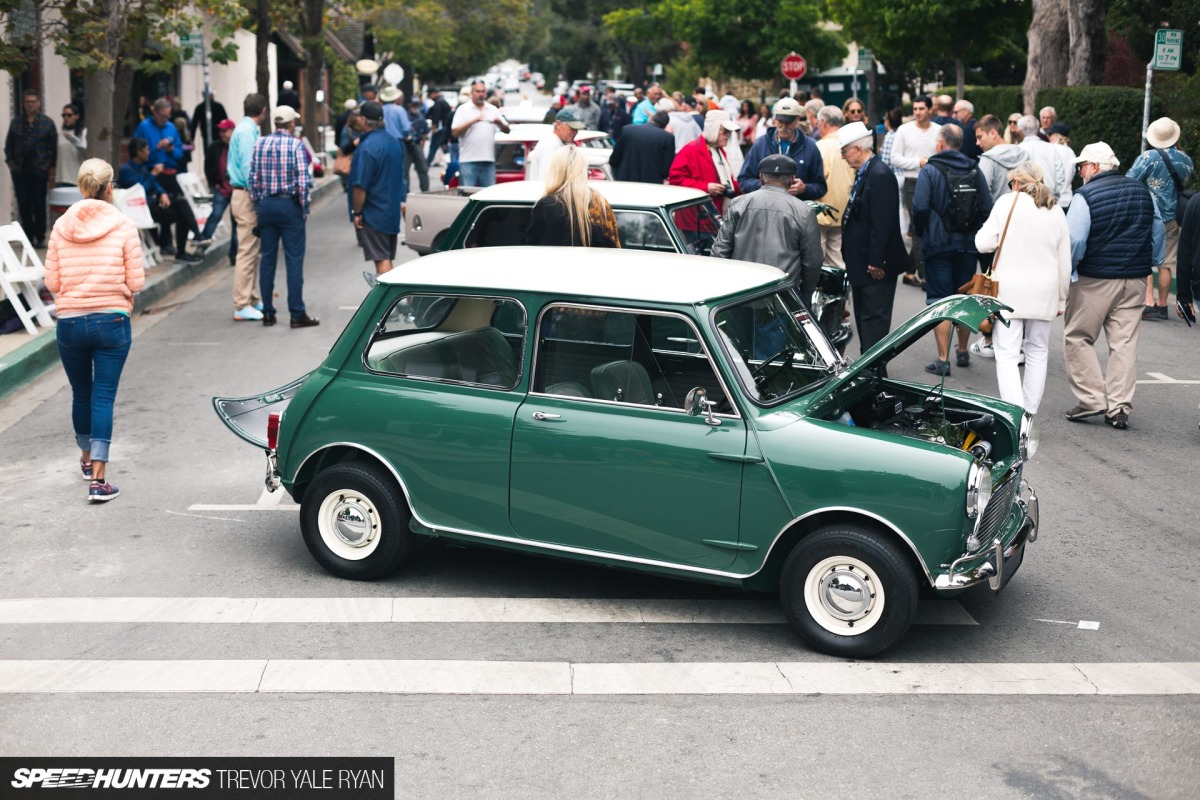 There was definitely a good mix of vintage Euro rides, and I took a particular liking to this row of Minis. I've already done a small feature on my favorite one.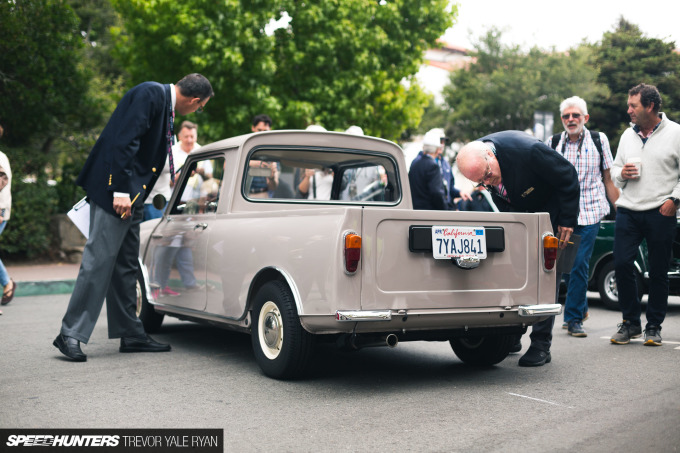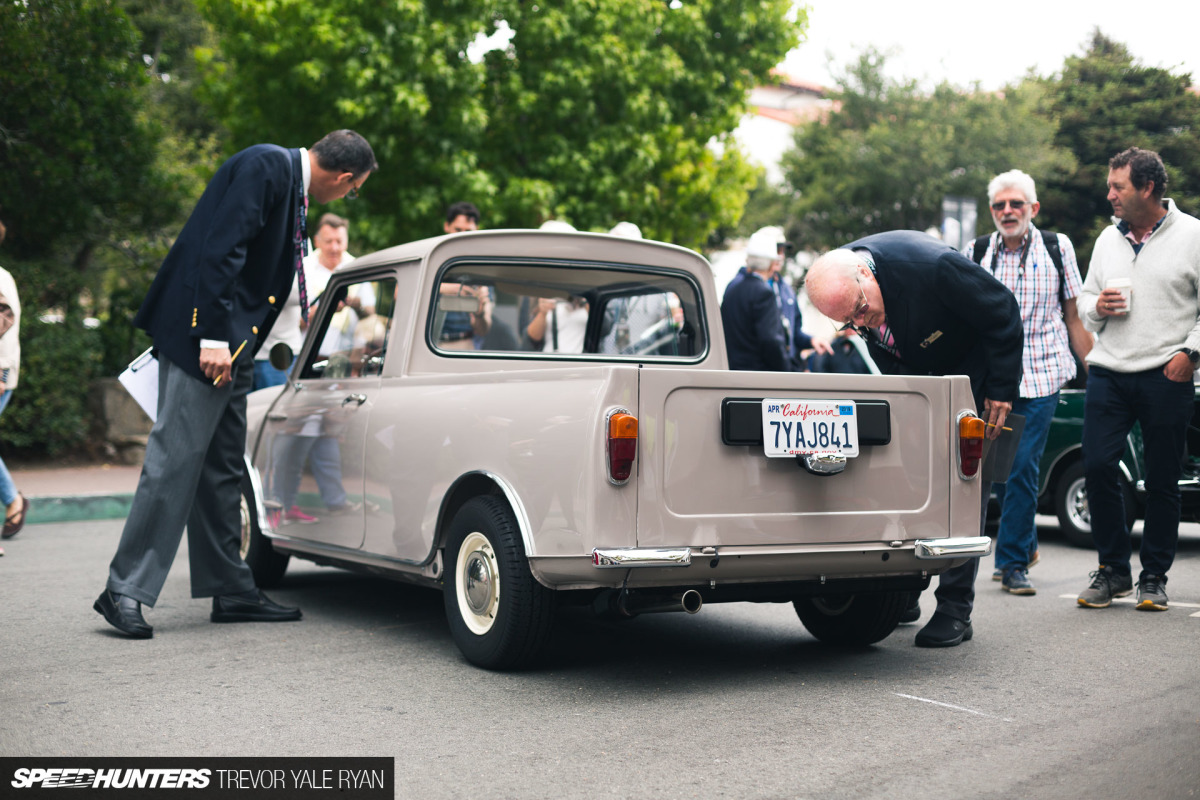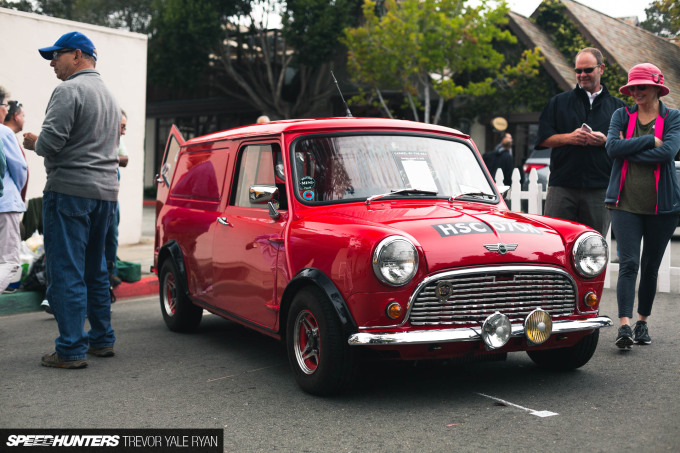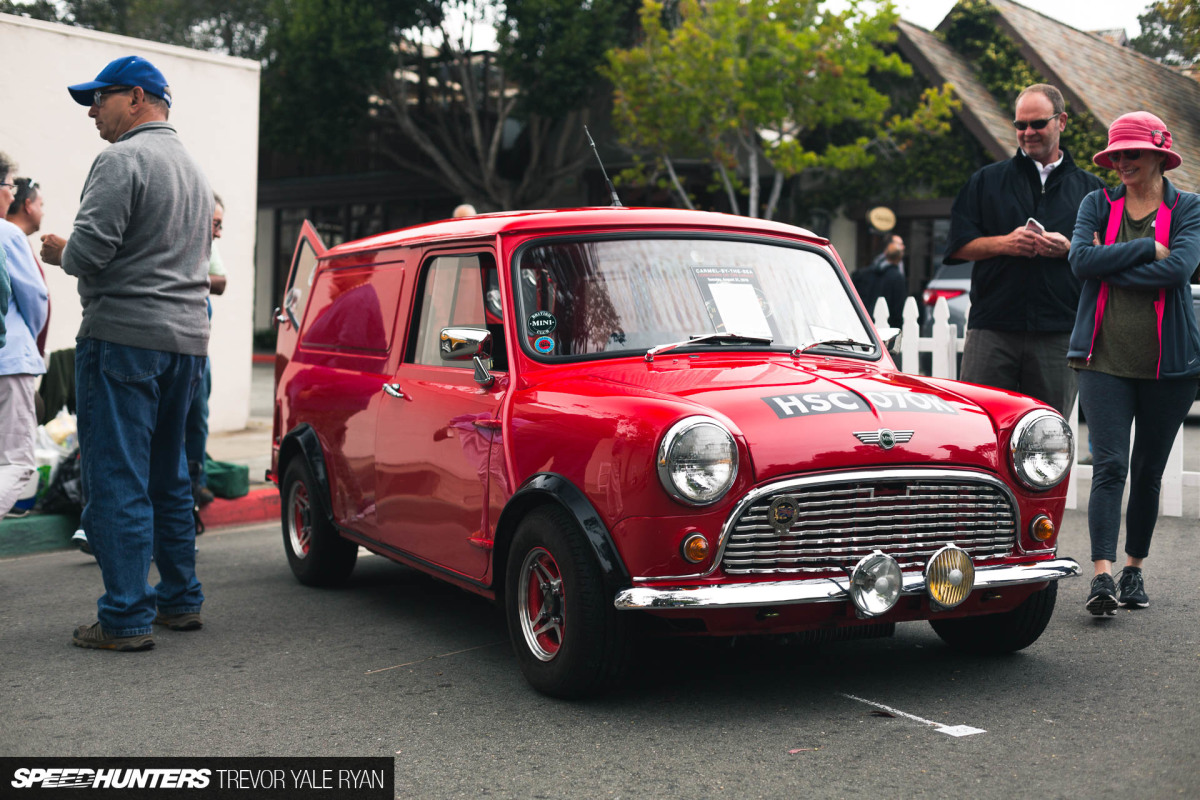 They're such good-looking tiny cars. I've never driven one, but after seeing so many fantastic different versions in one place I really want one now. I should probably check if I fit first, though – anyone have one they'd like to loan me?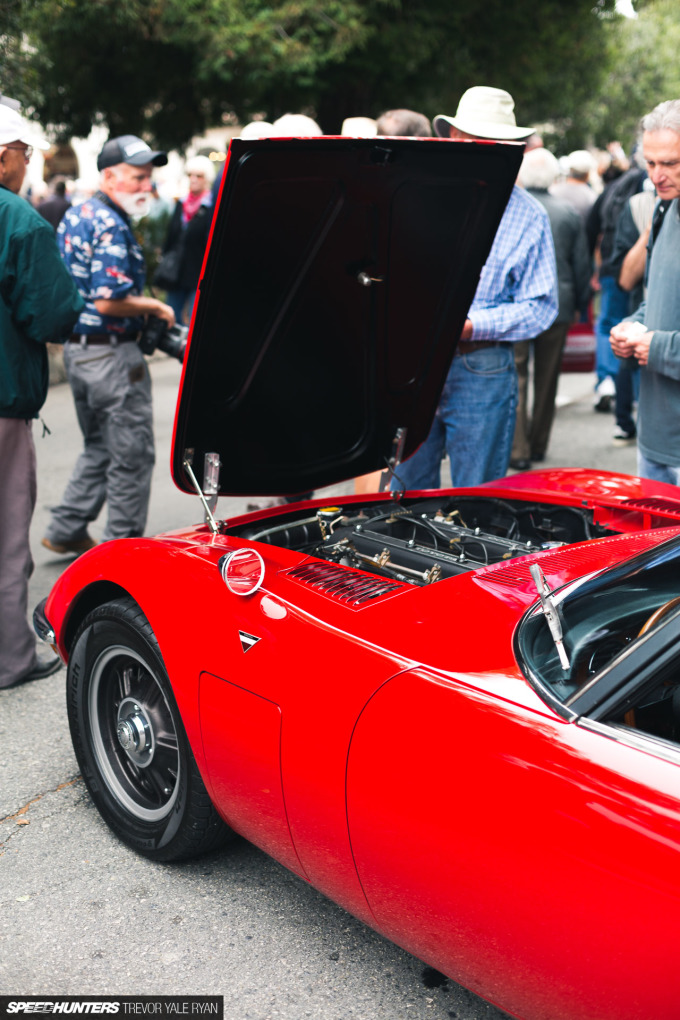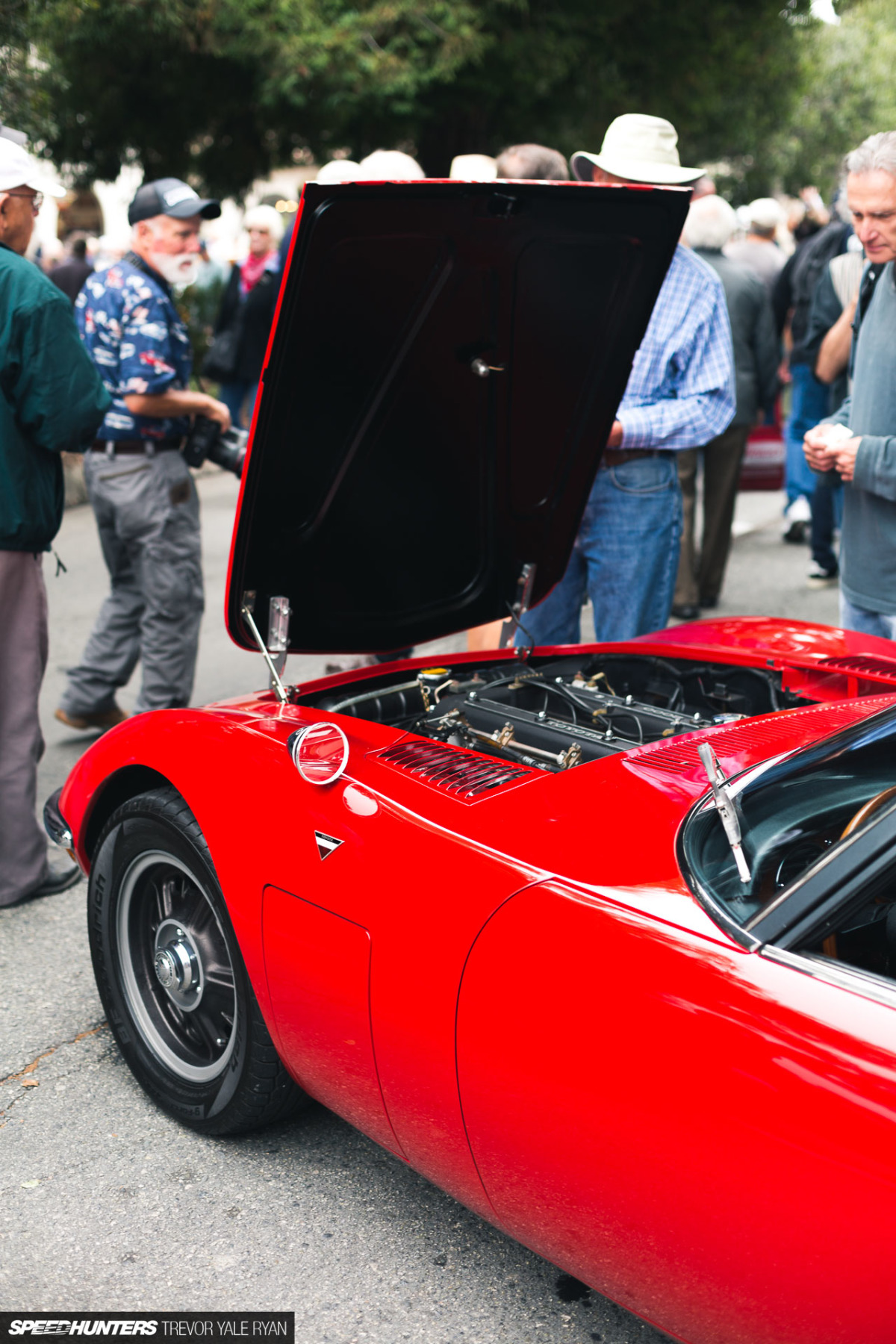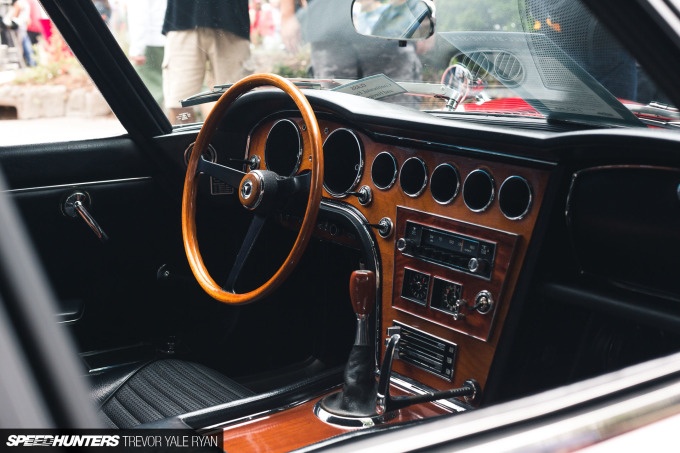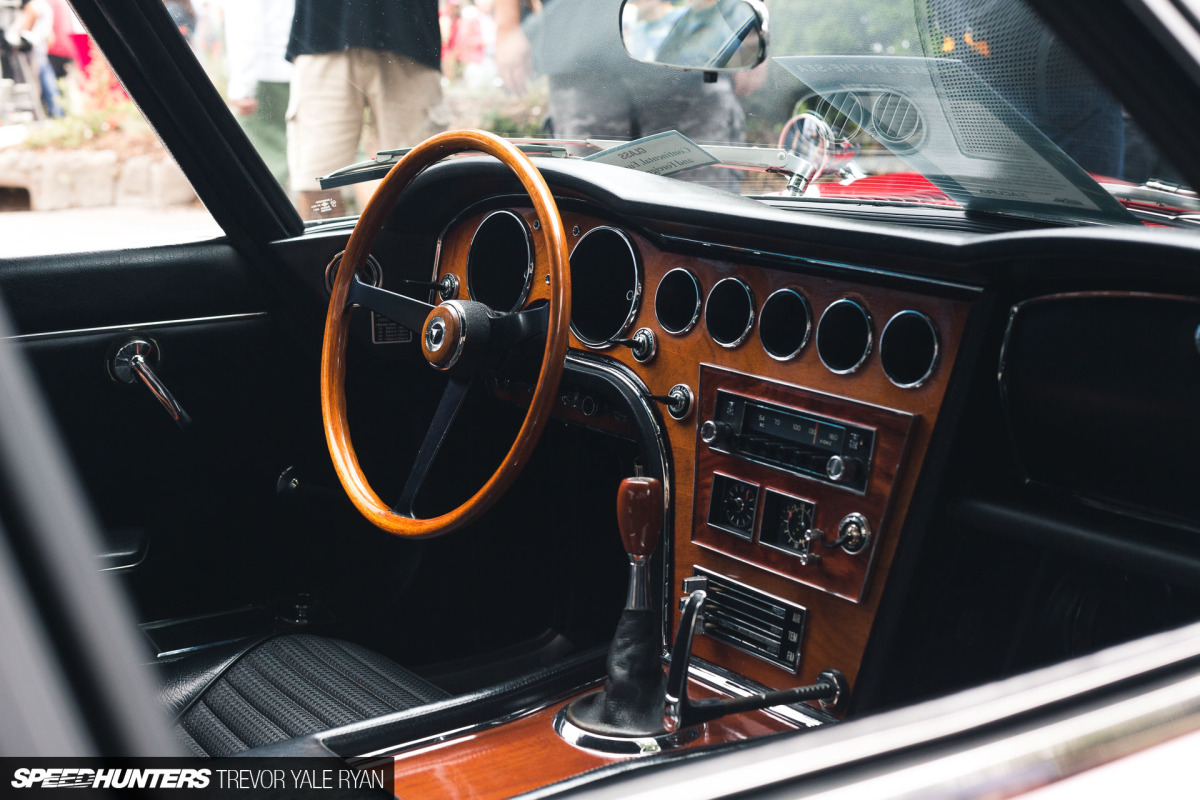 Another favorite was this left-hand-drive Toyota 2000GT. Looking at recent sales, this car could be worth around US$1,000,000. It was absolutely gorgeous.
Yellowbird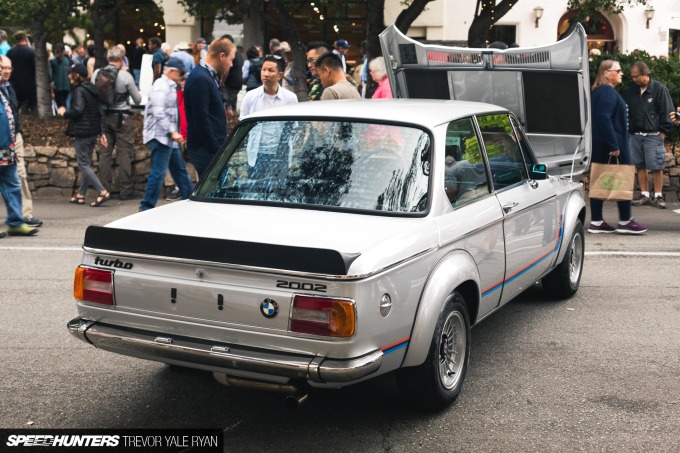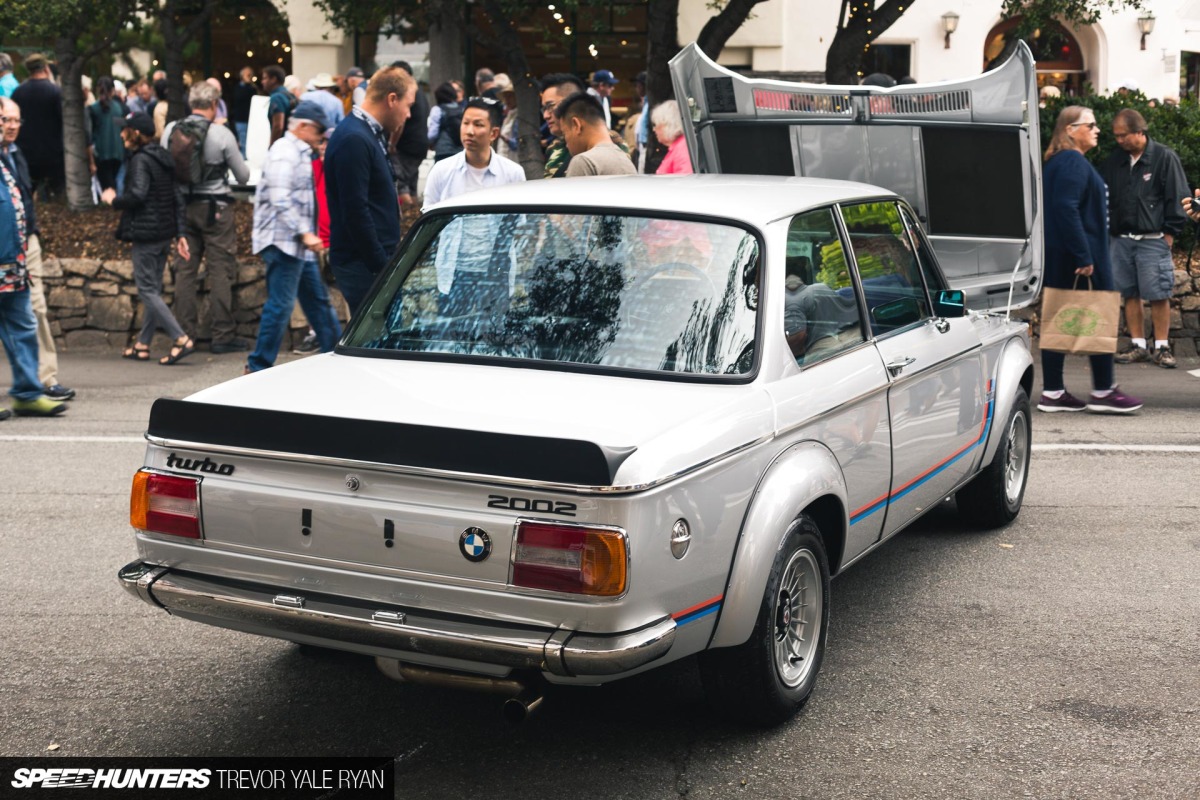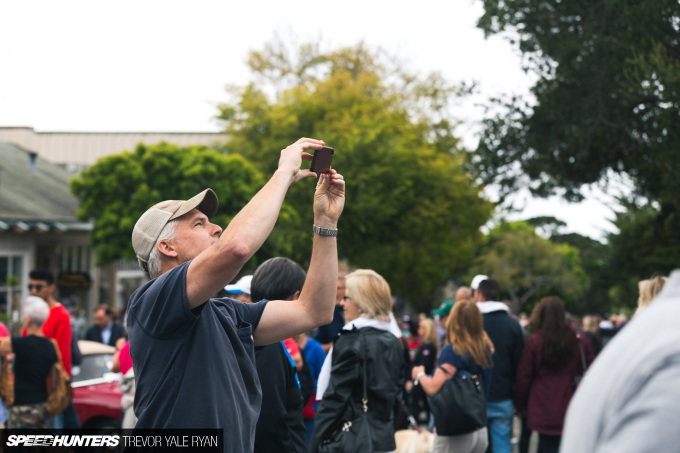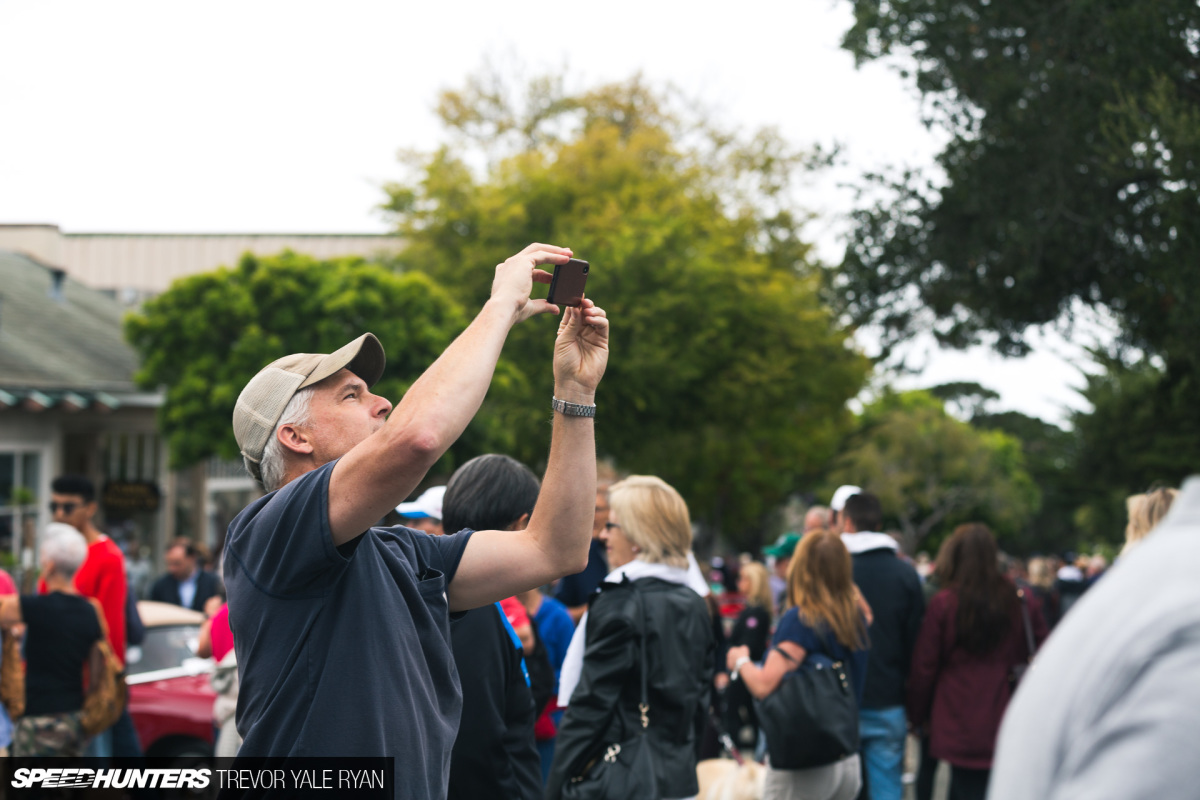 I continued down Ocean Avenue, sneaking off to nearly every side street, continually impressed by both the variety in attendance and the level of execution. An hour in I'd taken over 600 photos, and I can only begin to guess how many shots were snapped at the entire show while I was there. At least 100,000, I'm sure.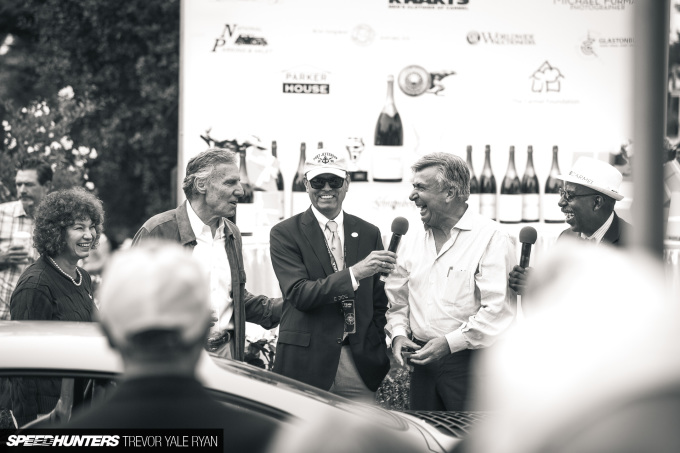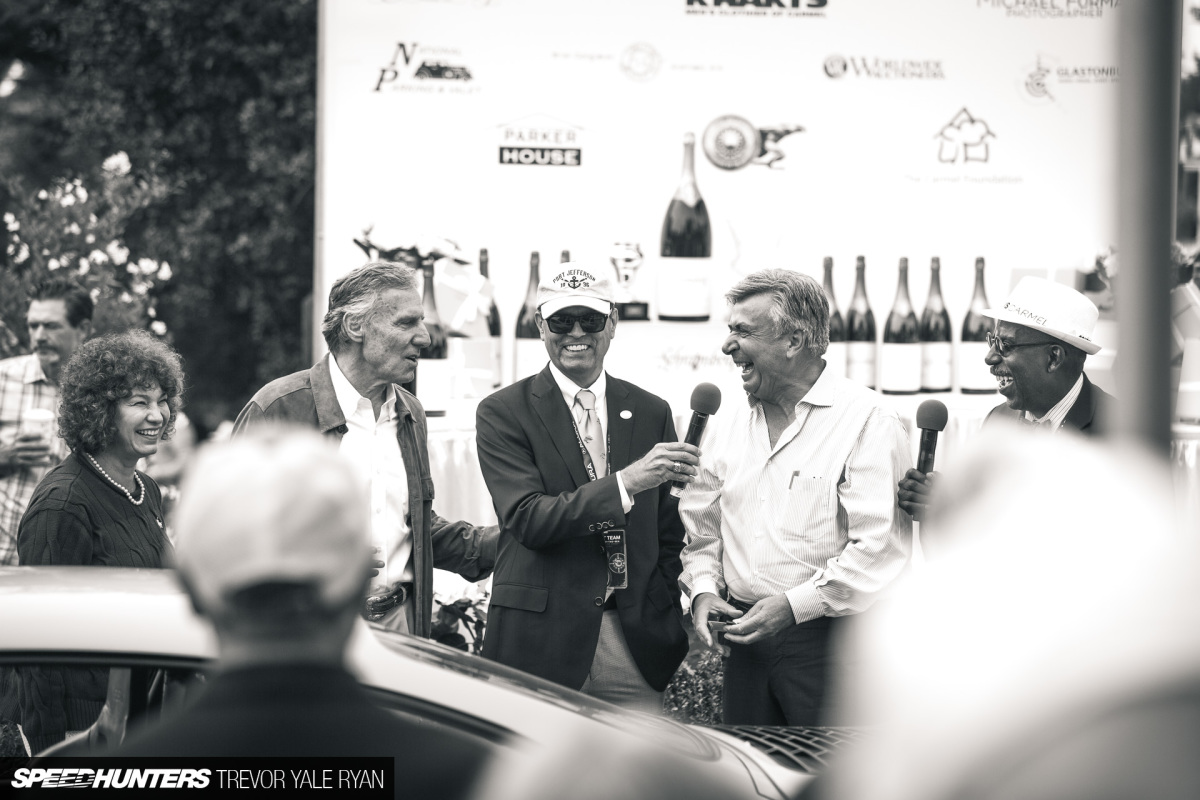 I arrived at the stage to find Bruce Meyer and Alois Ruf Jr. being interviewed. The two were having a nice chat about what makes the twin-turbo RUF CTR so special.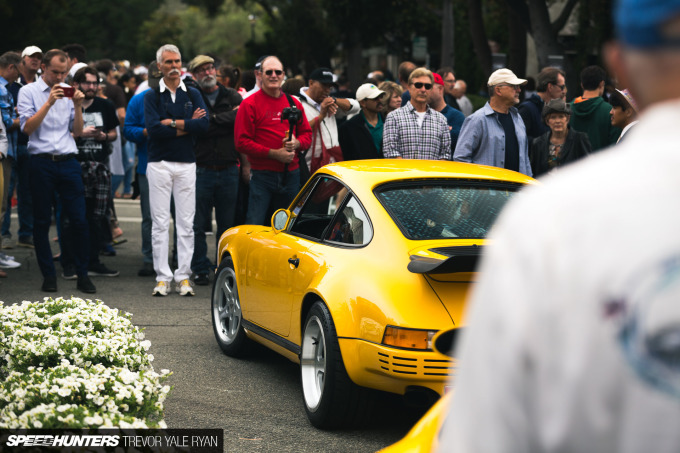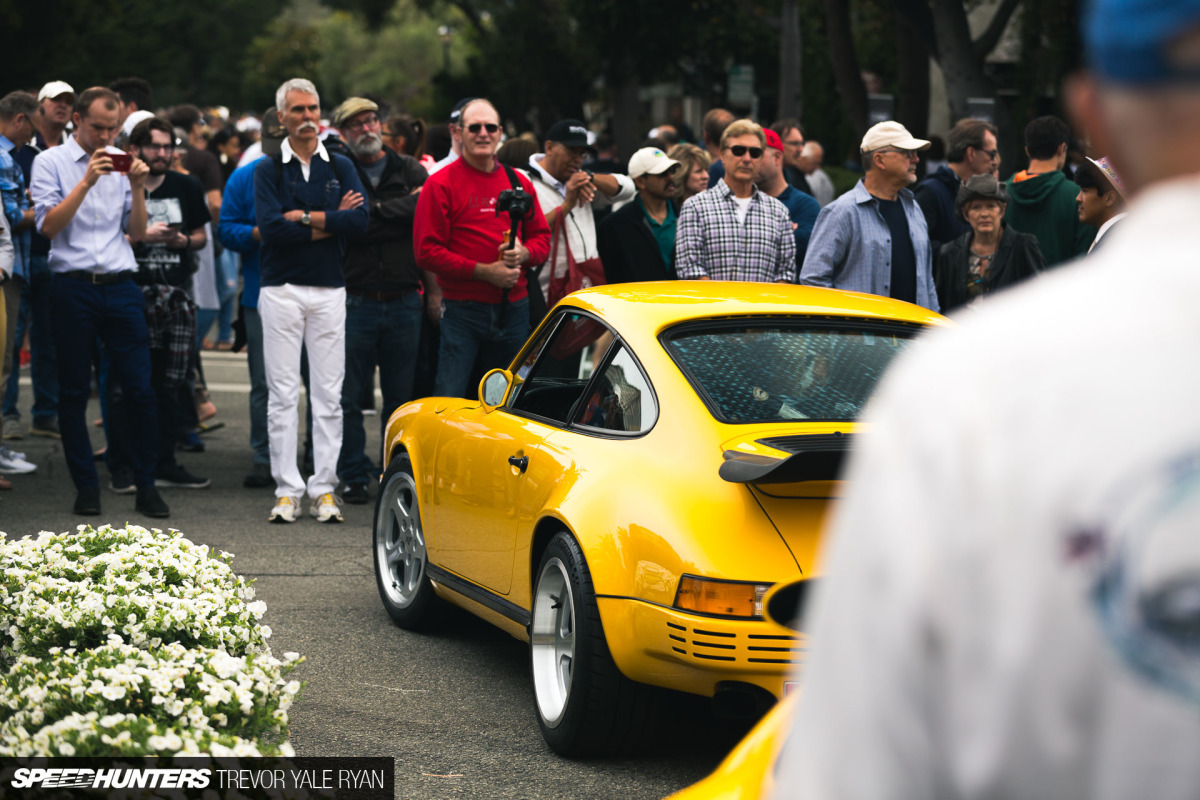 That 964 I spotted earlier on is, in fact, owned by Bruce Meyer himself. The man has an eclectic history with the automobile and, after being introdued to Robert Petersen, became responsible for the birth of the Petersen Automotive Museum in Los Angeles.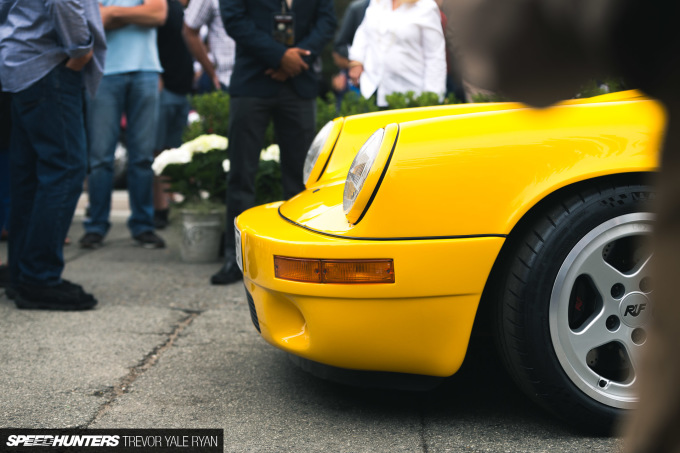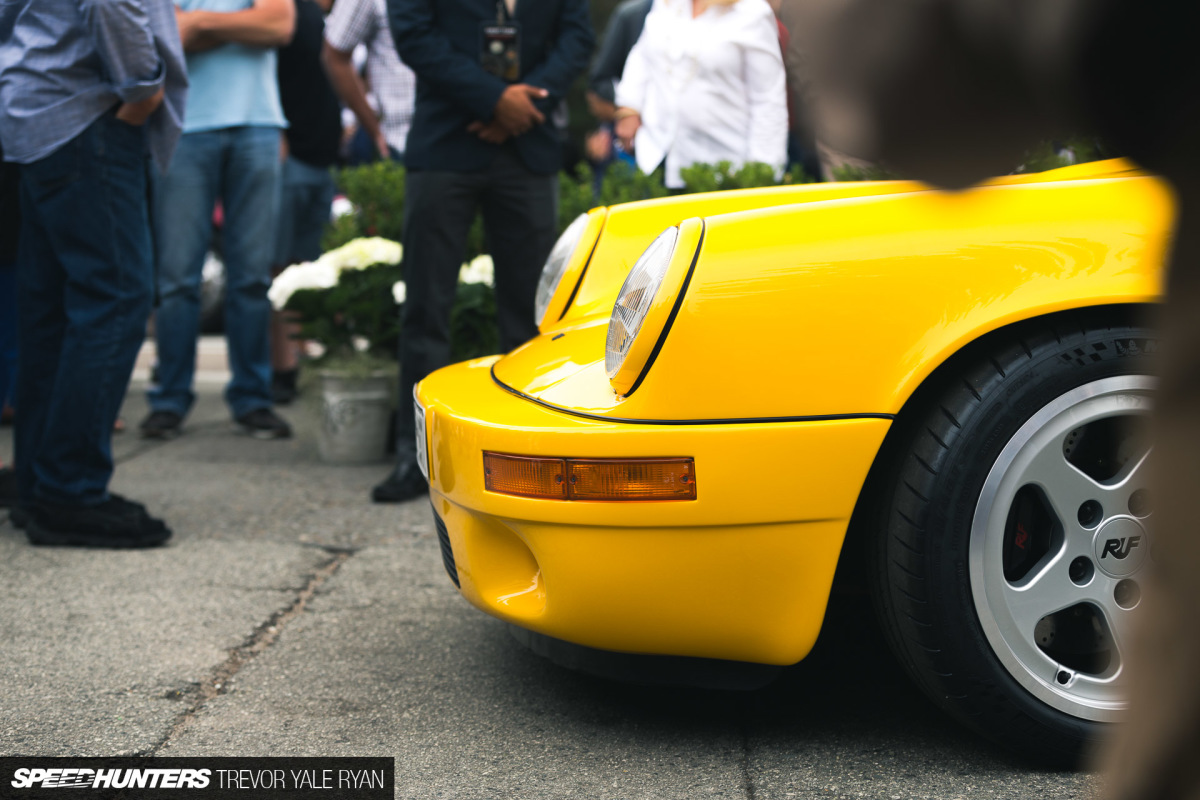 Alois suggested that the Yellowbird is as great as it is due mostly to the fact that they removed so much weight from it. He says that engineers today "must not believe in gravity" anymore.
With a top speed of 213mph (343km/h) it was the fastest car in the world when released. Even at little more than idle speed, you can hear that it wants to go fast.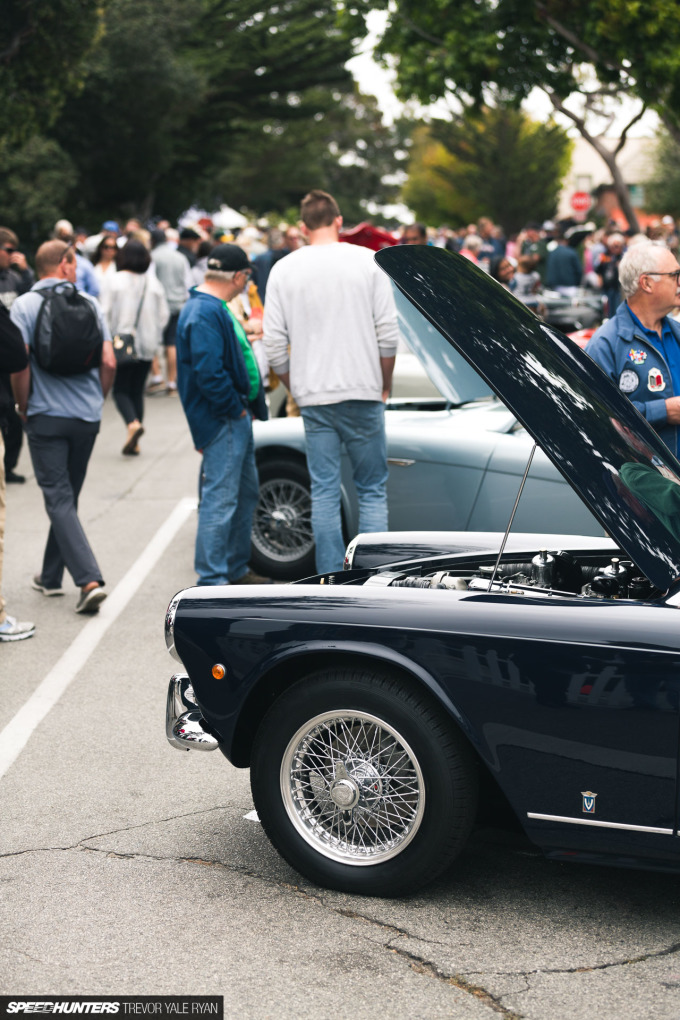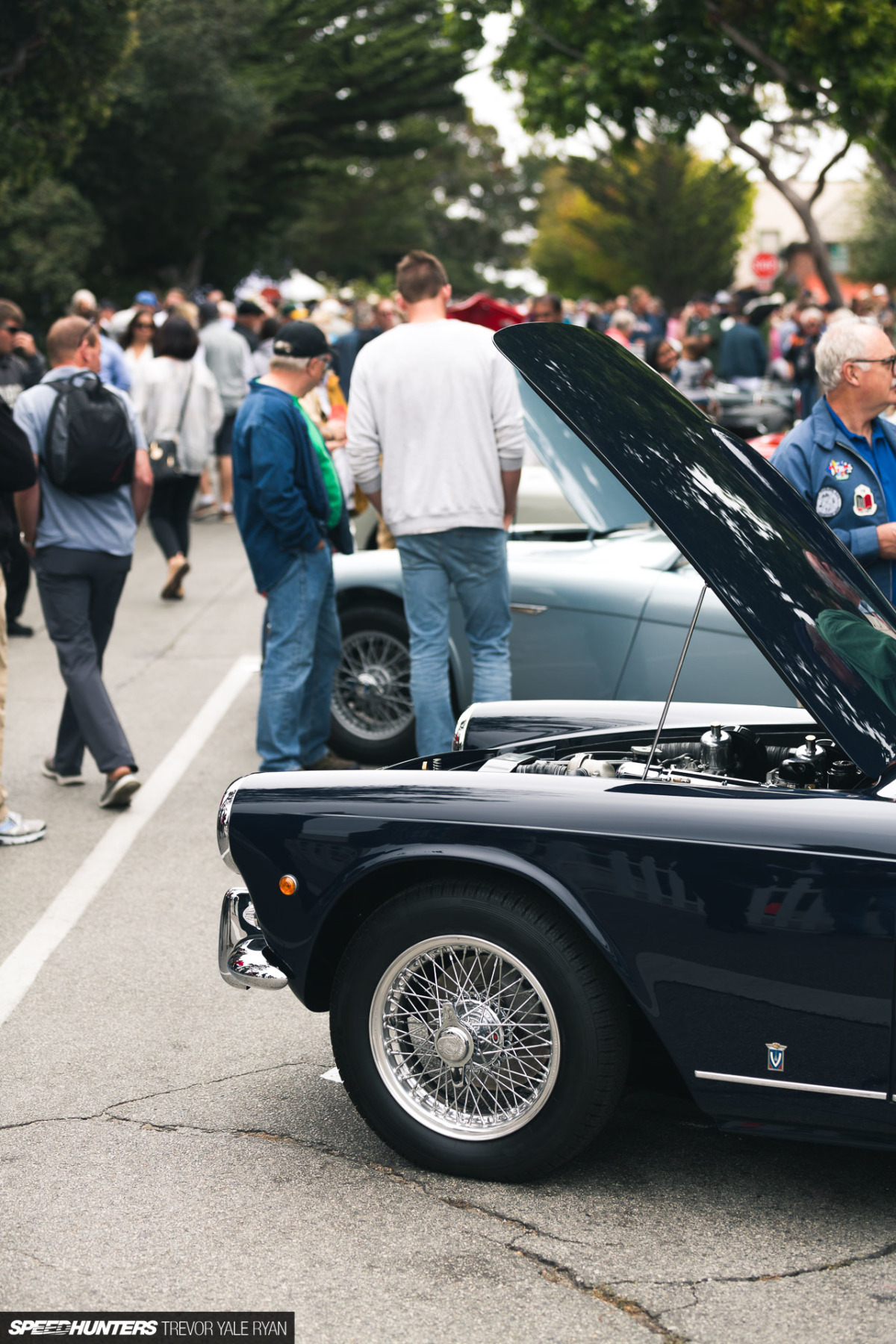 Finally, I reached the end of the blocked off section of Ocean Avenue.
Hearing the sound of engines starting up in the distance, I ran around in a frenzy trying to locate them. Success was mine, although in my excitement I didn't take any photos of this 964 being started for the judges to have a listen. You can have a listen, too, though, and I hope it's enough that you forgive me.
Of course, these images so far only represent one small slice of the show. There's too much to even begin to talk about, but having given my camera a good workout I have loads of extras below. Be sure to hop on a desktop and go into full-screen mode to enjoy them properly.
A personal favorite there has to be the built-from-scratch twin turbo Tucker.
Trevor Yale Ryan
Instagram: tyrphoto
TYRphoto.com
Cutting Room Floor