'Concours on the Avenue' in Carmel-by-the-Sea was an impressive event, to say the very least. I will need some amount of time to properly go through my photos and figure out what's what, but I don't want to leave you hanging for another taste of Monterey Car Week.
People I've talked to who haven't ever attended Car Week often think it's just a drawn out hoity-toity week on a golf course looking at Ferraris. I suppose that is one way to look at part of it — a part I'm very much looking forward to, mind you — but there's so much more to the annual festivities in Monterey than the ultra-exotic and super-rare. In fact, the variety is immense.
In a lineup of rad Minis, one was too good to pass up. Naturally, it's the one that's been built to go fast.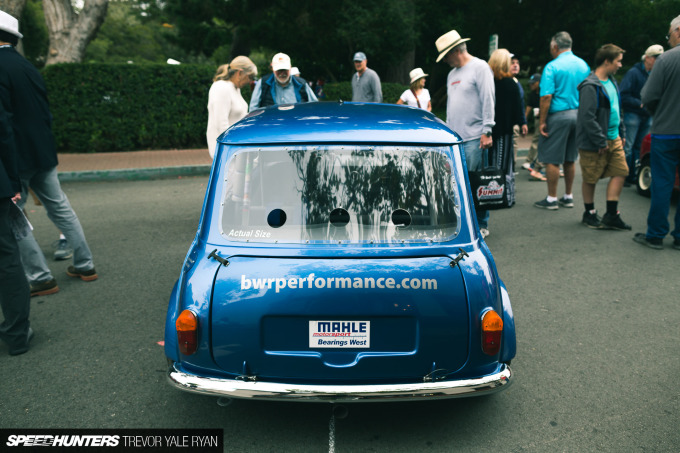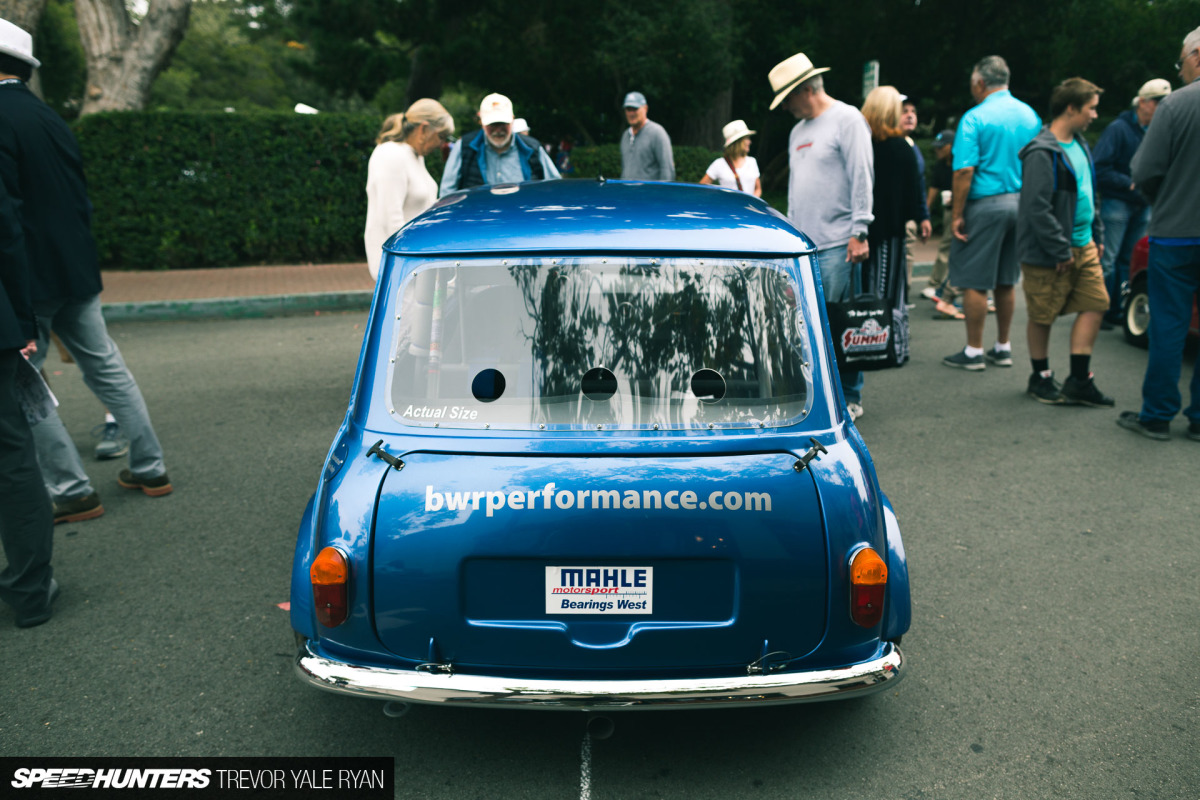 First off, no matter how many times I get next to a Mini, the size of these things always surprises me. I think I've gradually become used to the BMW remake, which, while very well done, is far larger than the original. Judging by the sticker in the rear window, the owner, Steve Phillips, is aware of this effect.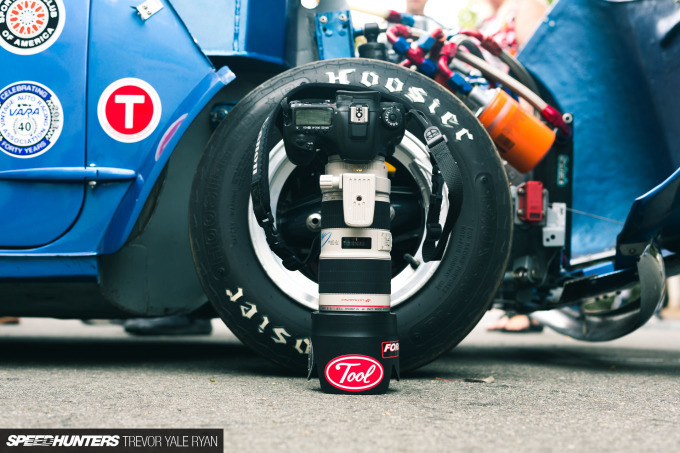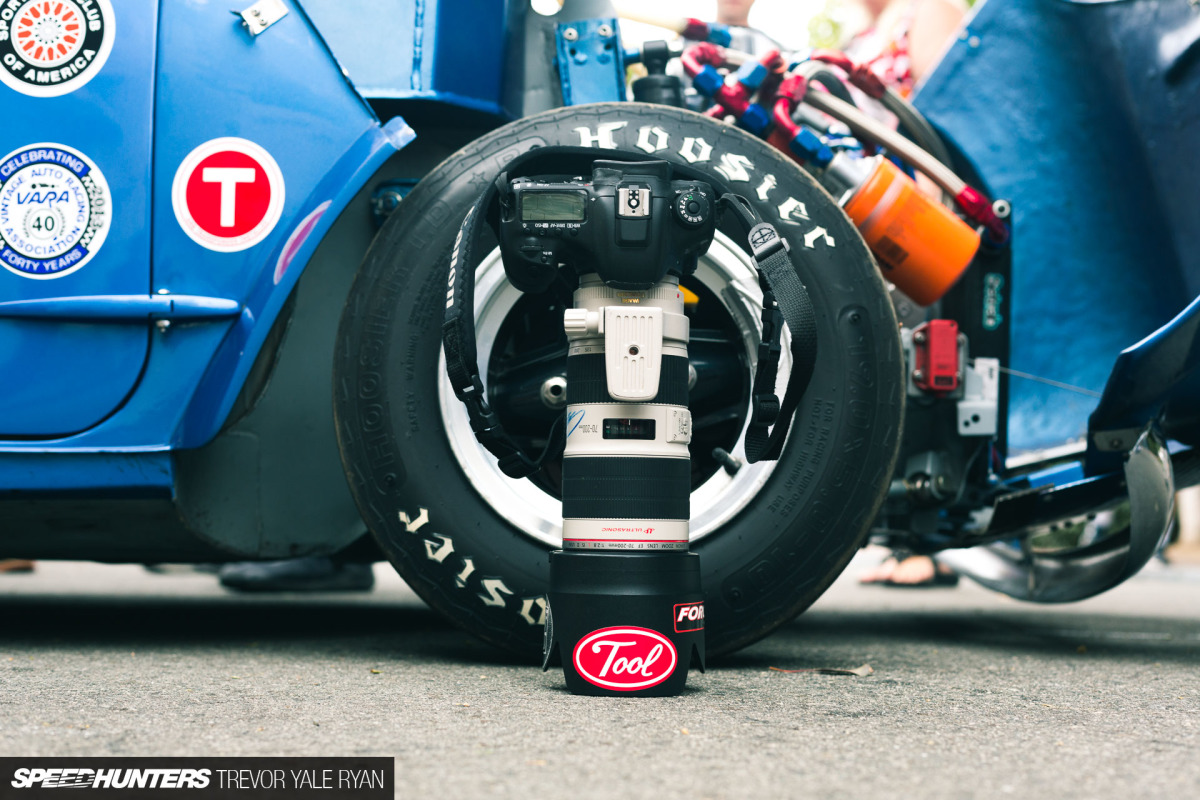 On that token, here's a sense of scale for the 10-inch wheels this Mini is wearing.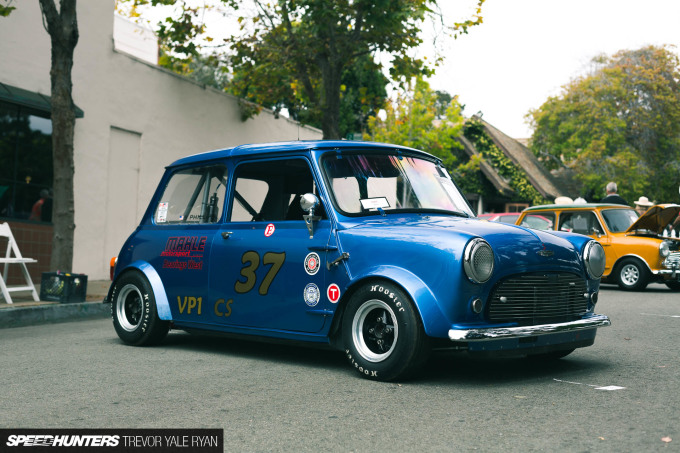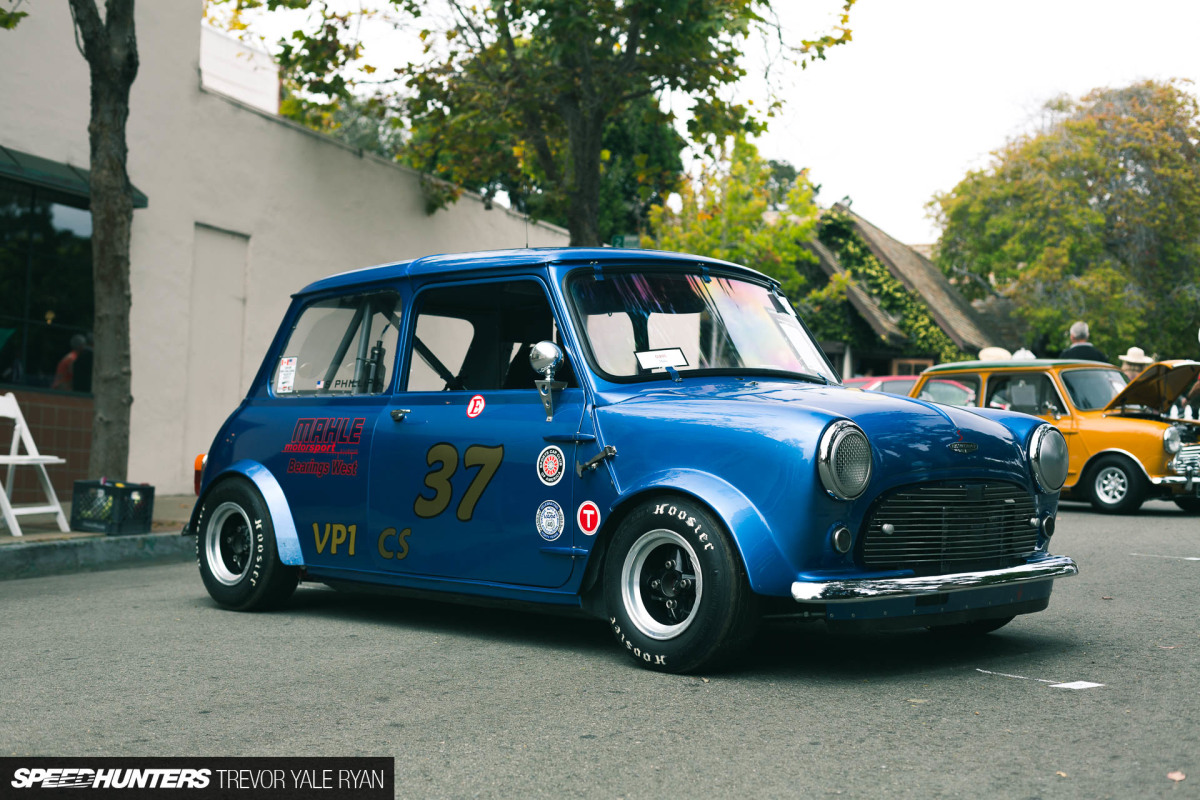 Piloted by Brian Waters, the '66 Cooper S took home first place in the SCCA's Oregon Region VP1 class three years in a row, and since Steve picked up the car he has won no less than 16 races and two VARA championships.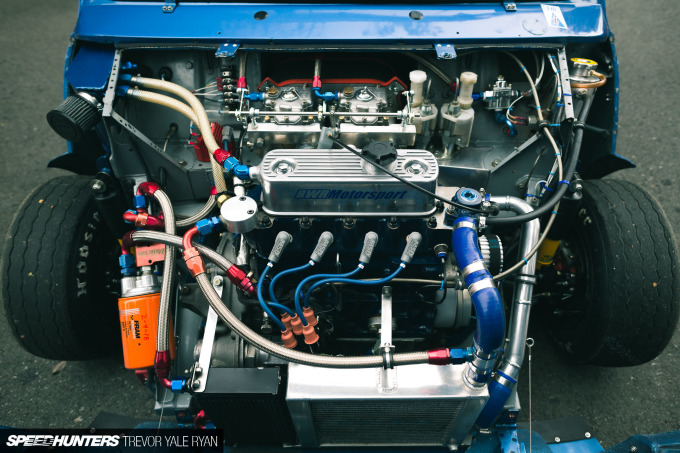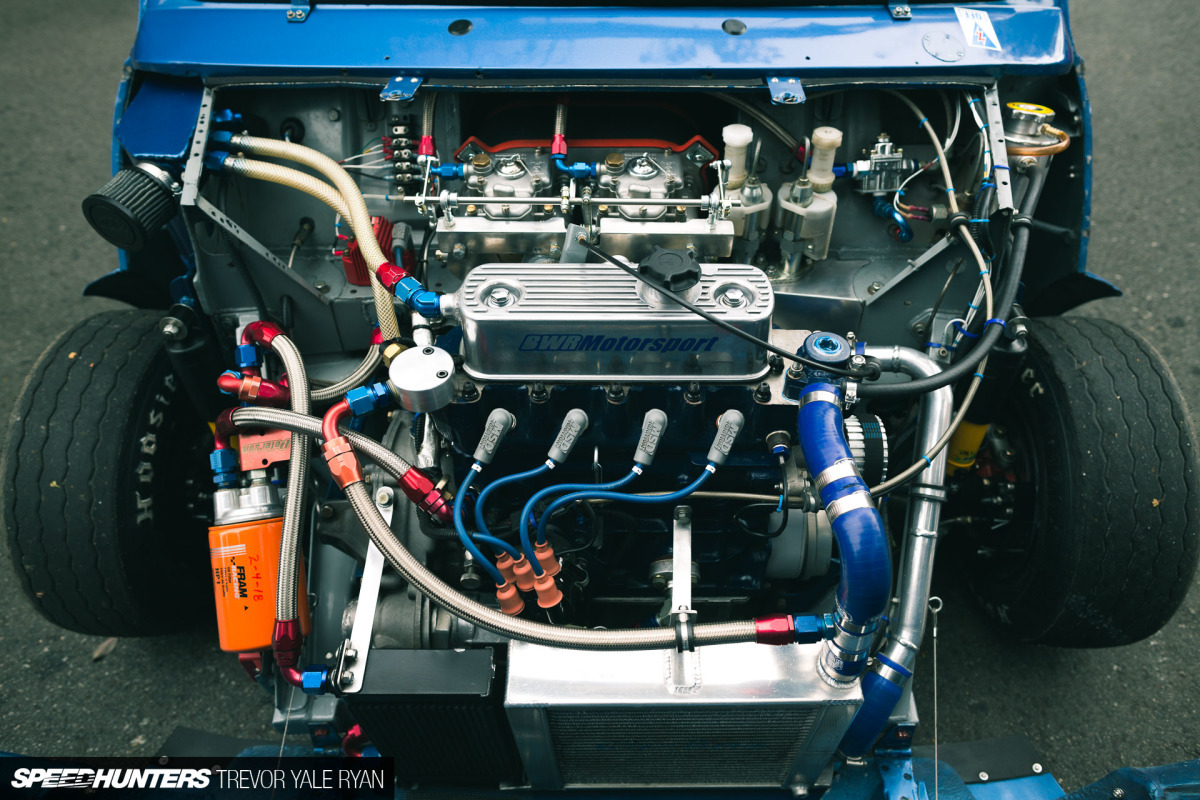 Built in 1998 by BWR Motorsports out of Beaverton, Oregon, the car is a well-sorted affair. A pair of Weber carbs fuel the 1,360cc motor to produce 146hp through a MED Engineering 4-speed dog box. While that might not sound like a lot of horsepower in the bigger scheme of things, keep in mind that the most basic BMC A-Series engine that Minis shipped with was only good for 28hp.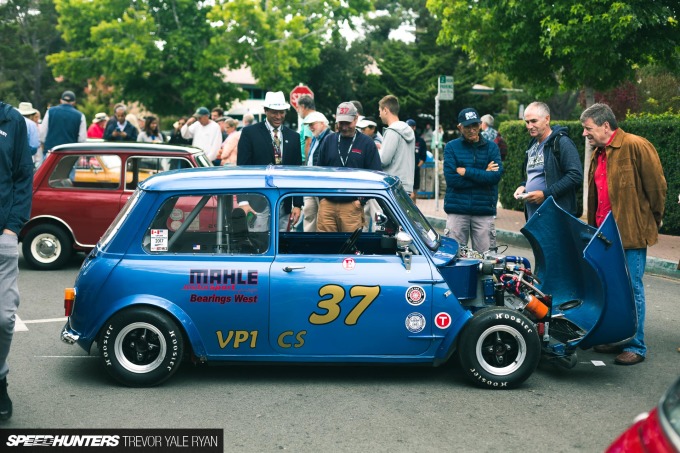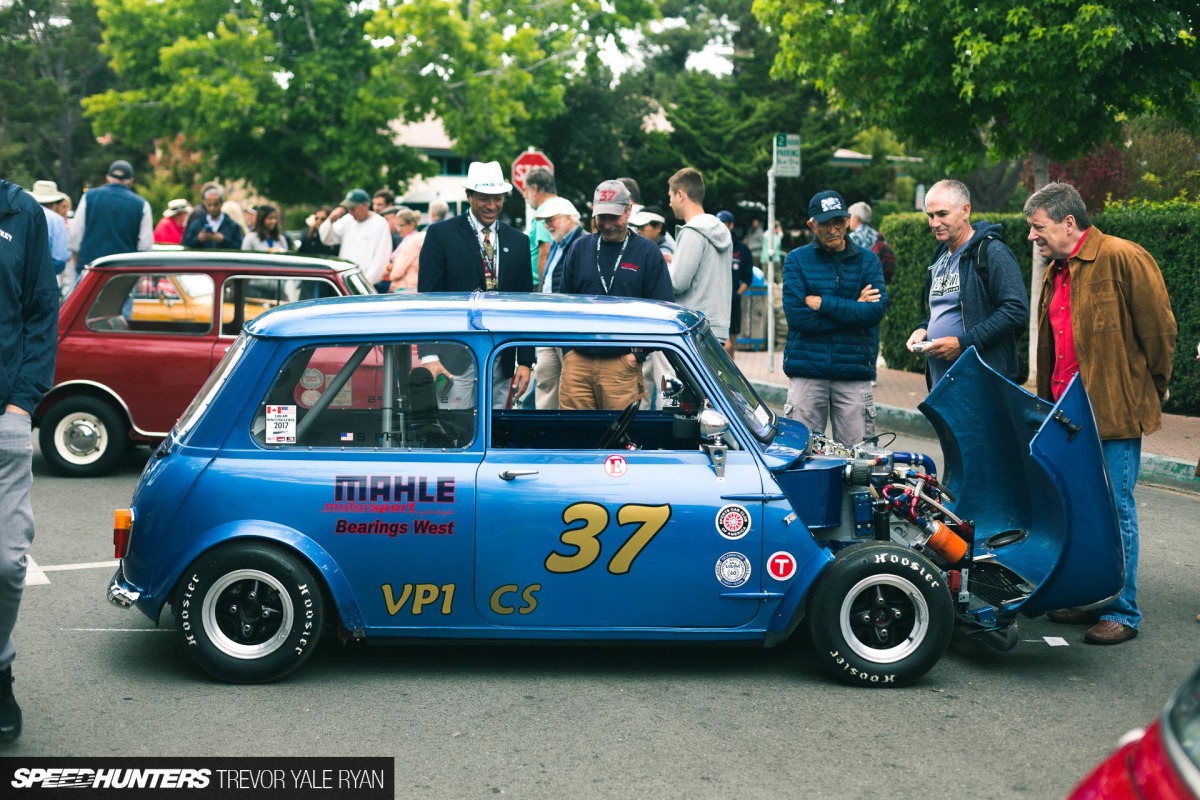 The car's weight also needs to be taken into consideration. Partially thanks to a fiberglass front and aluminum door skins, this Mini tips the scales at just 1340lb (608kg) dry, meaning 143hp is plenty.
Featuring fully adjustable suspension with Spax shocks and hand-built sway bars, this little Cooper S is the ultimate canyon carver.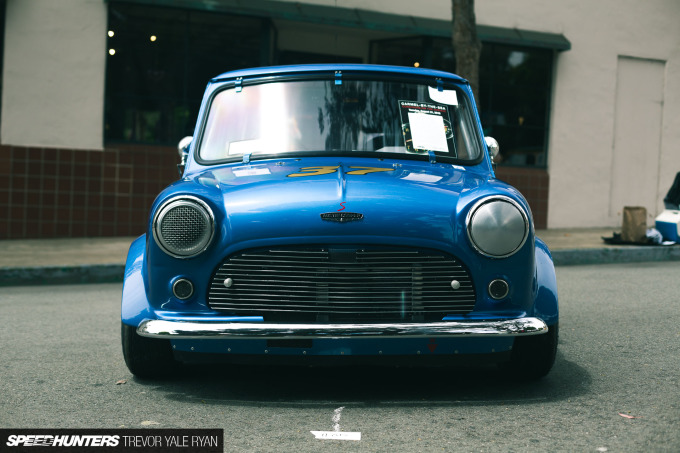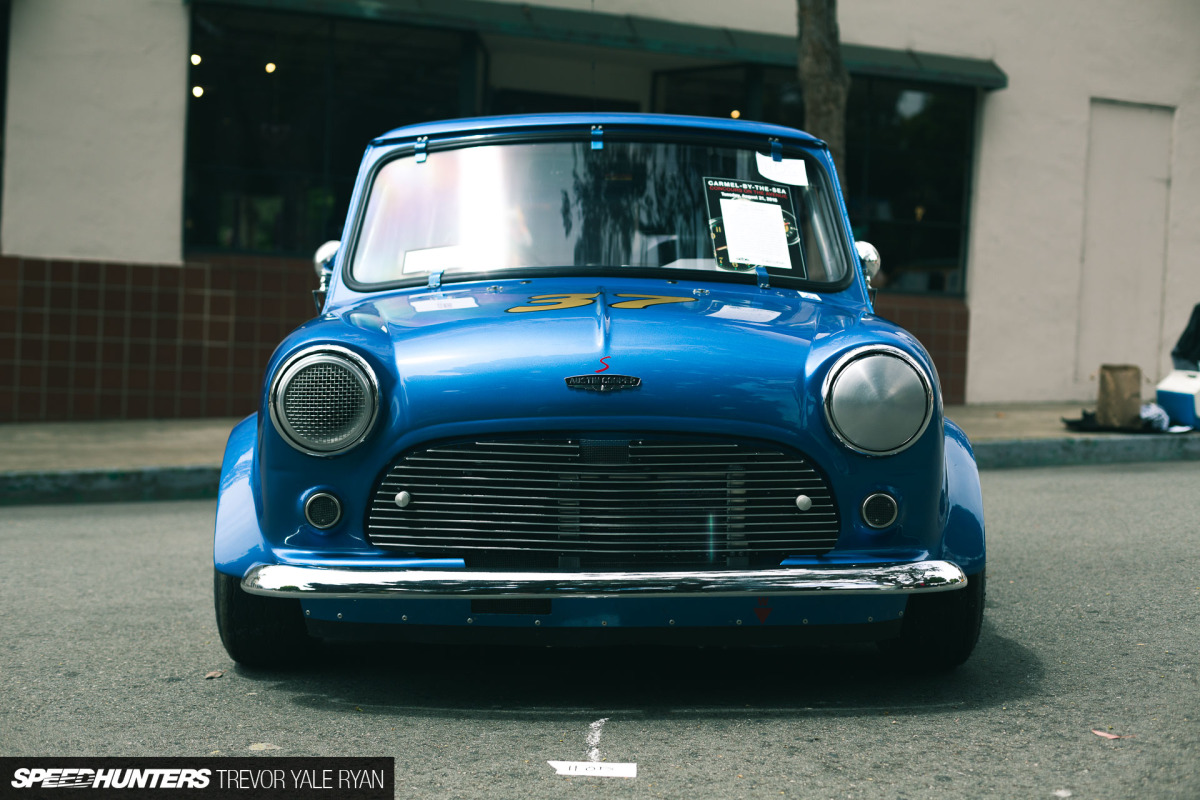 I'd probably break my back at speed in it, but out of all the cars on display at Carmel by-the-Sea on Tuesday, this might be the one I'd take out to hit up the backroads. Keyword: might. Given that Concours on the Avenue was a jam-packed 16 blocks' worth of vintage race cars, exotics, and classics, it's a bit hard to choose just one.
Don't worry, I'll give you a proper walk through downtown soon…
Trevor Yale Ryan
Instagram: tyrphoto
TYRphoto.com