Old But New
In 2017, the organisers of Time Attack in the UK took the concept and stuck it right under the noses of the motorcycle racing industry with the slogan 'it's not racing, it's Time Attack'.
A move that at first was seen to be a little bit confusing or even a little bit underwhelming, but as a grassroots first event, it totally went off. Sure, there was the detractors as there was and still are with car time attack saying stuff like 'so it's just a track day with timing' or 'it's just a bunch of qualifying sessions, but with no race', but that didn't matter, because those who attended and took part in the competition loved it.
Let's rewind a little bit and look at how traditional Time Attack works, then see how it translated to bikes. Obviously a good percentage of Speedhunters regulars know the concept, how it works and see the passion behind the teams and drivers involved, but let's for a minute assume that new readers and bike people are here too, so feel free to skip ahead a bit if this is something you already know.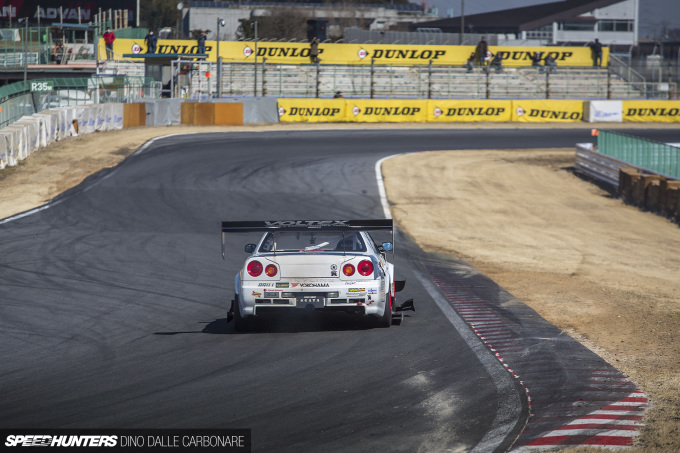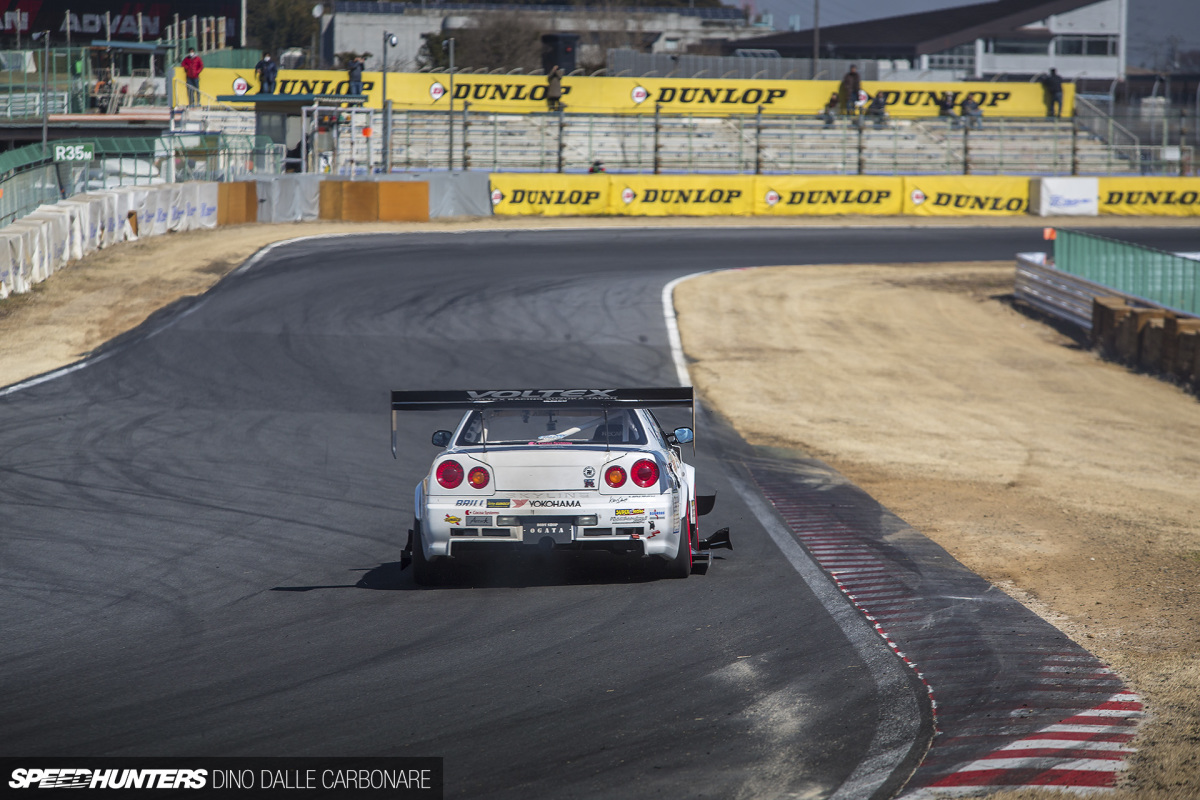 Time Attack for cars stems back to Japanese tuning shops battling it out to see who could be the fastest around a track, trying to figure out who could build the best car. The track mostly being used for it was and still is Tsukuba Circuit, which is roughly an hour north of Tokyo.
They didn't race, it was purely a test of man and machine to see who could put down the fastest lap time. As it grew, different classes emerged, other countries adopted it and motorsport governing bodies have even listed Time Attack as a new motorsport in their regulations. The MSA in the UK being one of those.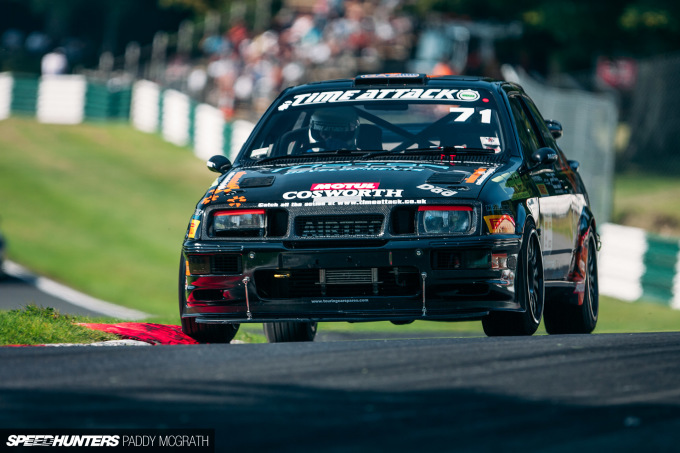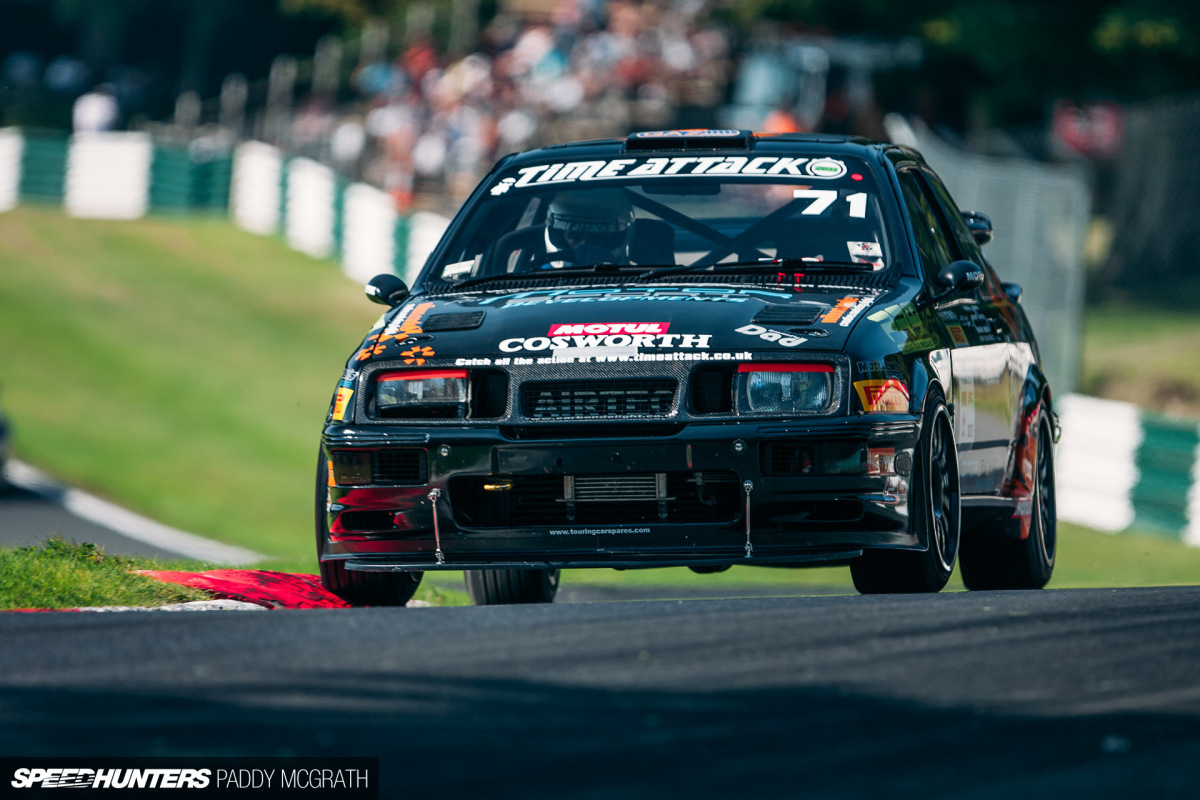 Having run for 13-years now in the UK, the following and loyalty to Time Attack is very strong and some of the rounds held at circuits such as Brands Hatch, Oulton Park and Cadwell Park are some of the biggest events on those circuits' calendars every season.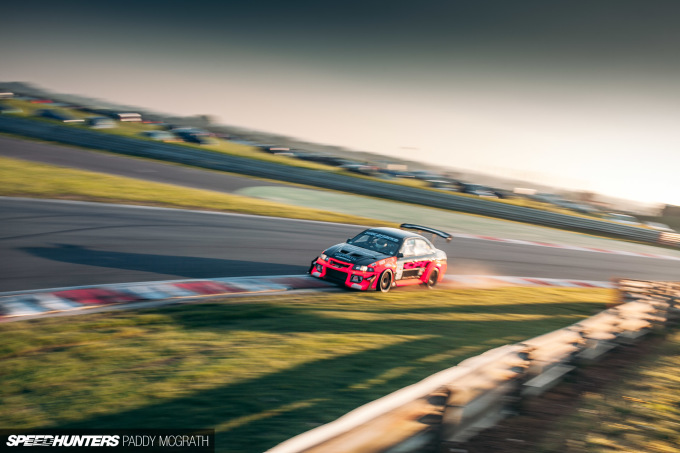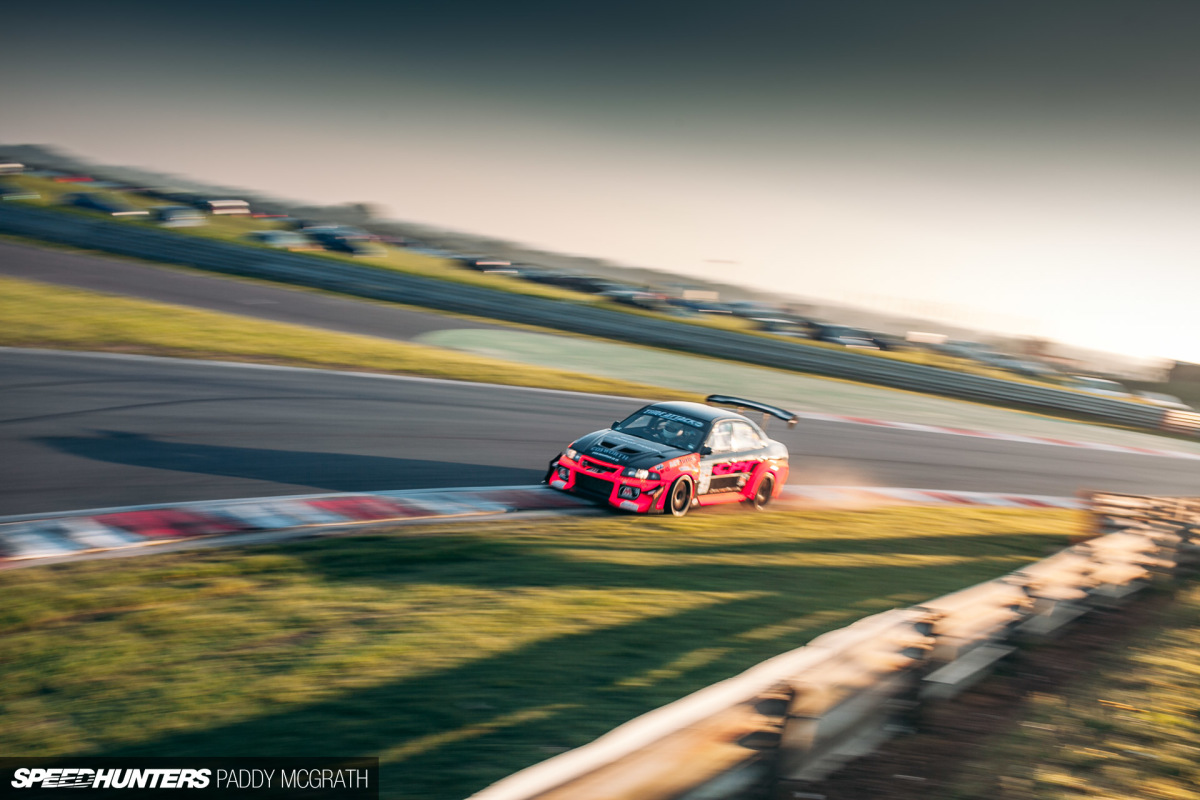 The beauty of Time Attack is the liberal rule set when it comes to modifying vehicles and from this, some of the most mental cars have been built around the world to compete at these events. 1000hp these days isn't really that uncommon, and professionally designed aerodynamics that give some cars as much downforce as an F1 car is one of the reasons why these car need so much power.
Obviously there's scope for some wild and amazing dedicated Time Attack bikes, too, in years to come. There's definitely plenty of bike builders who are more than capable of it…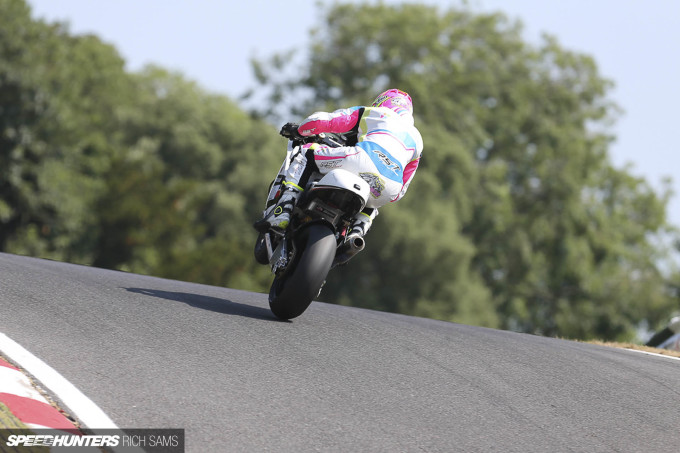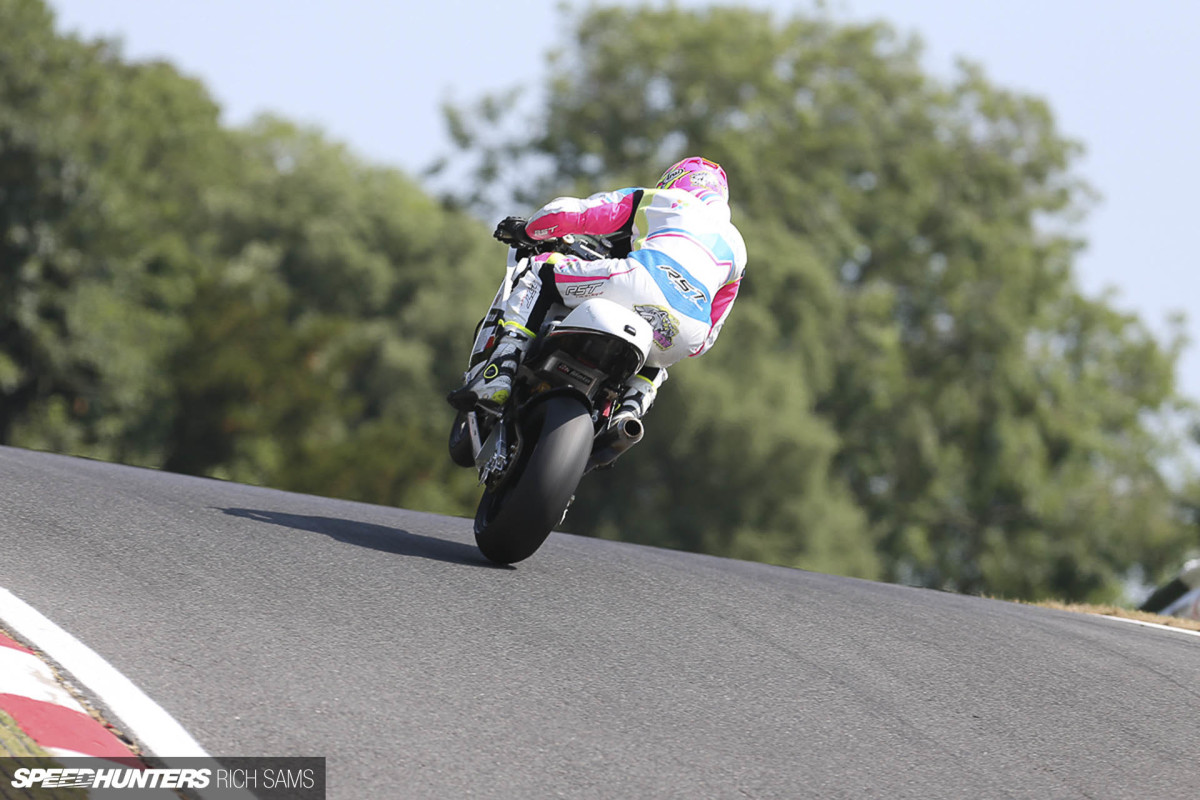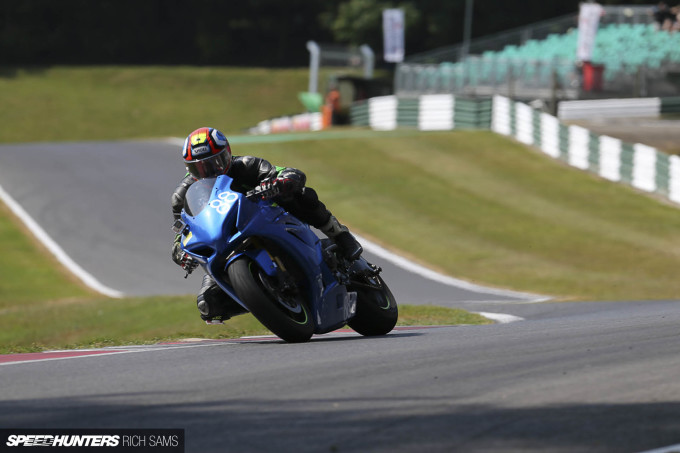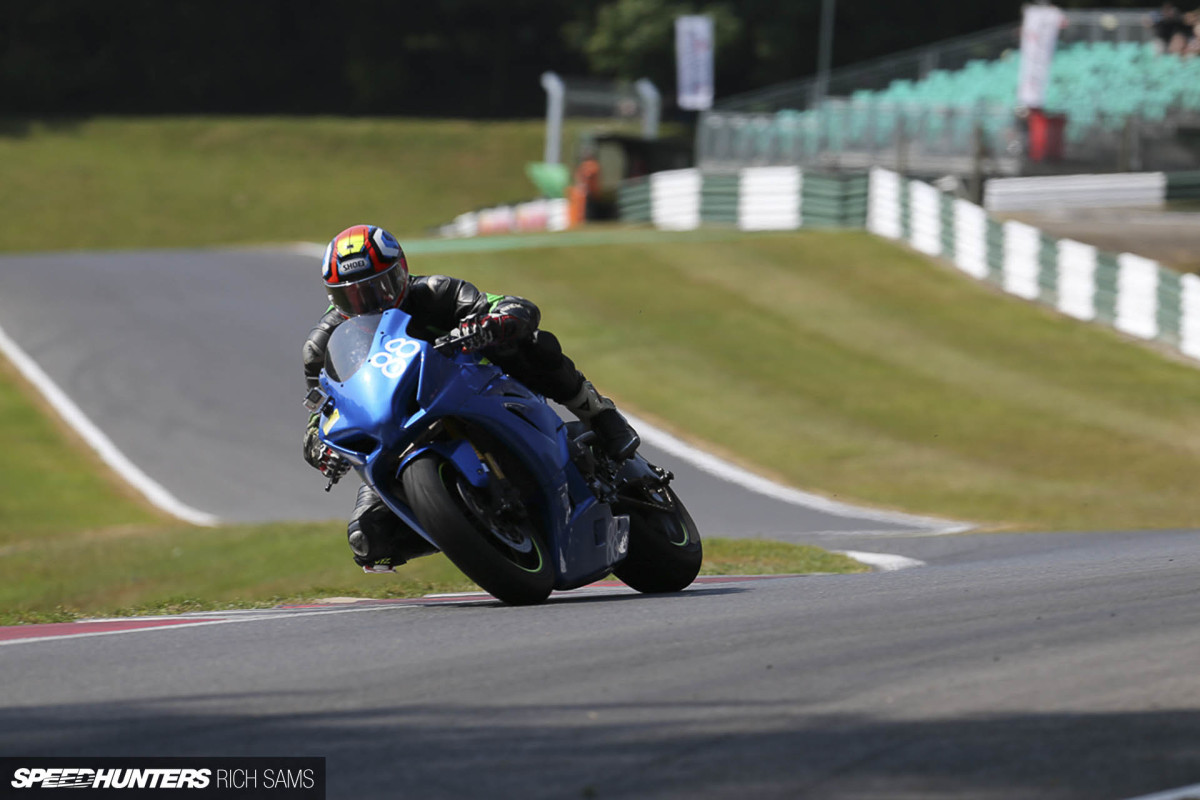 When it comes to bikes, and especially late model sports bikes, most are already quite fast. Aside from getting a perfect setup of tuning, suspension and tyres, it all comes down to the rider putting together the perfect lap. Every apex needs to be right, every time the throttle is twisted it needs to be not too soon, or too late, and the delicate art of hitting every braking marker needs to be absolutely spot on.
This is something many people say about the legendary Irish road racer Joey Dunlop who was always perfect everywhere with his riding. In fact, we were lucky enough to have one of his amazing bikes on display at the event, the Castrol RC45 he rode at the Isle of Man TT.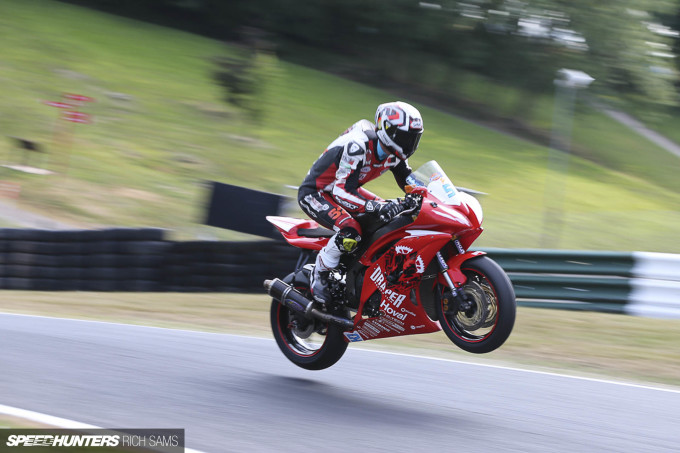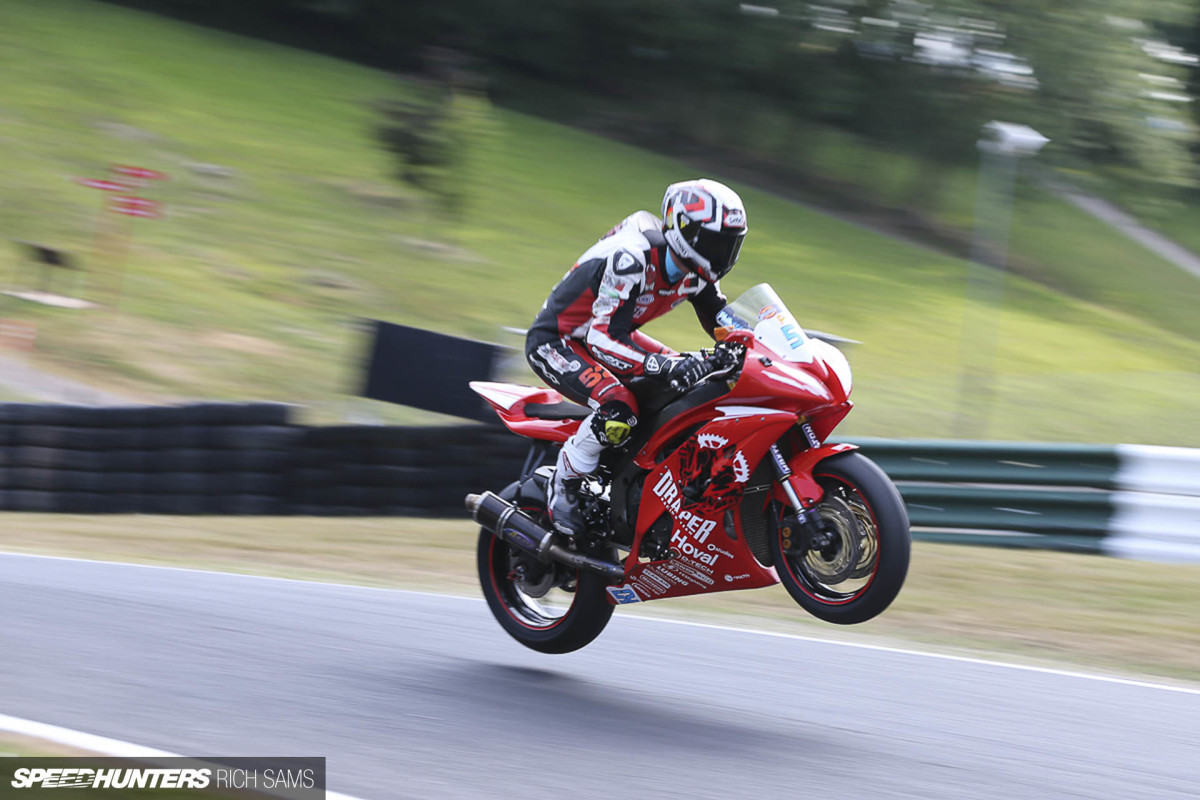 In 2017 Moto Time Attack ran for the first ever time at the iconic Cadwell Park circuit, which is nestled in the Lincolnshire Wolds just outside of a medium sized village called Louth. Other than being a definite favourite for motorcycle riders and car drivers, Cadwell features the famous 'Mountain', a section of track with rapid elevation that gives riders and drivers a chance to hum a line from the song 'I Believe I Can Fly' as they accelerate over it, sometimes getting a rather impressive amount of air. The spectators certainly love it.
The format featured three classes which were Club, Club Pro and Pro, each also spit by a sub-600cc and over-600cc class. So effectively 6 classes in total. As a single day event with 5 sessions throughout the day, riders had the first four timed sessions to get comfortable whilst perfecting the setup on their bikes and logging lap times, but the competition wasn't able to be won until the finals where it was a "fastest lap wins" scenario.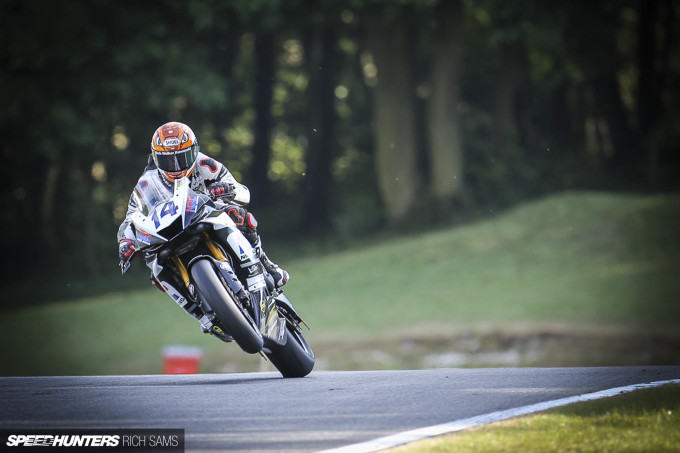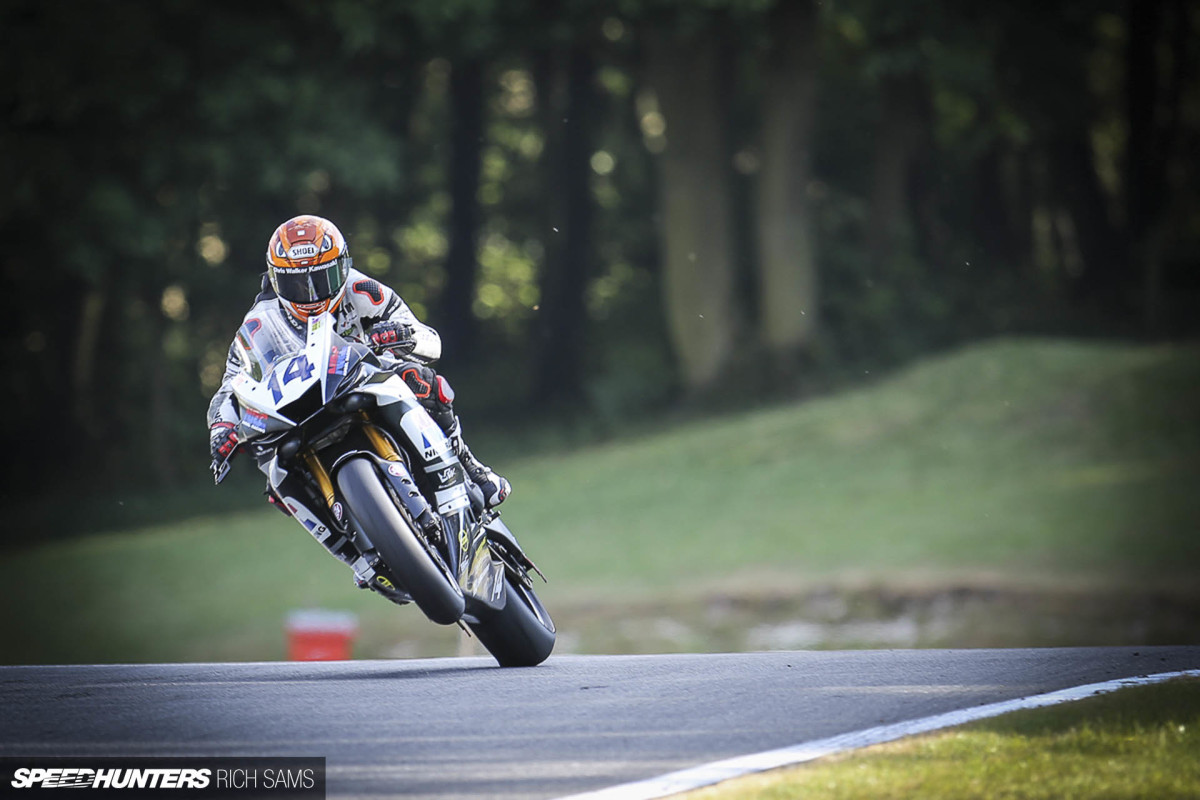 In 2018, things were changed up a bit and it became a 2-day event with a multiple heat competition. By doing this, points were earned in 4 of the 10 sessions and excitement grew on day two as it got closer to the final session which was a make-or-break double points earner.
Much like regular racing, session points were scored with the fastest rider scoring 25-points and the others scoring less based on where they finished. You can read more about the class system and regulations here.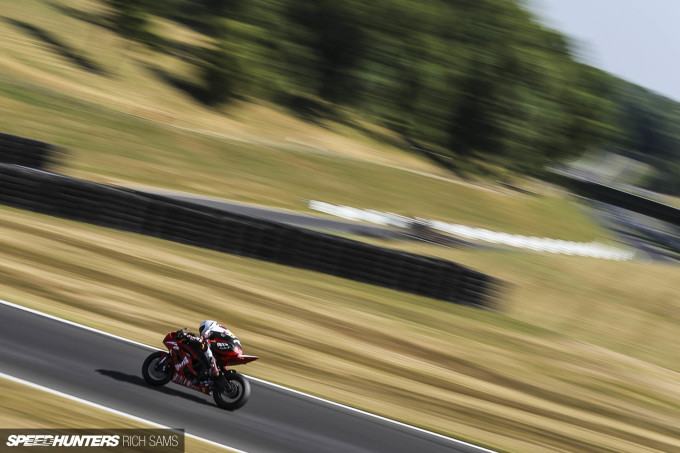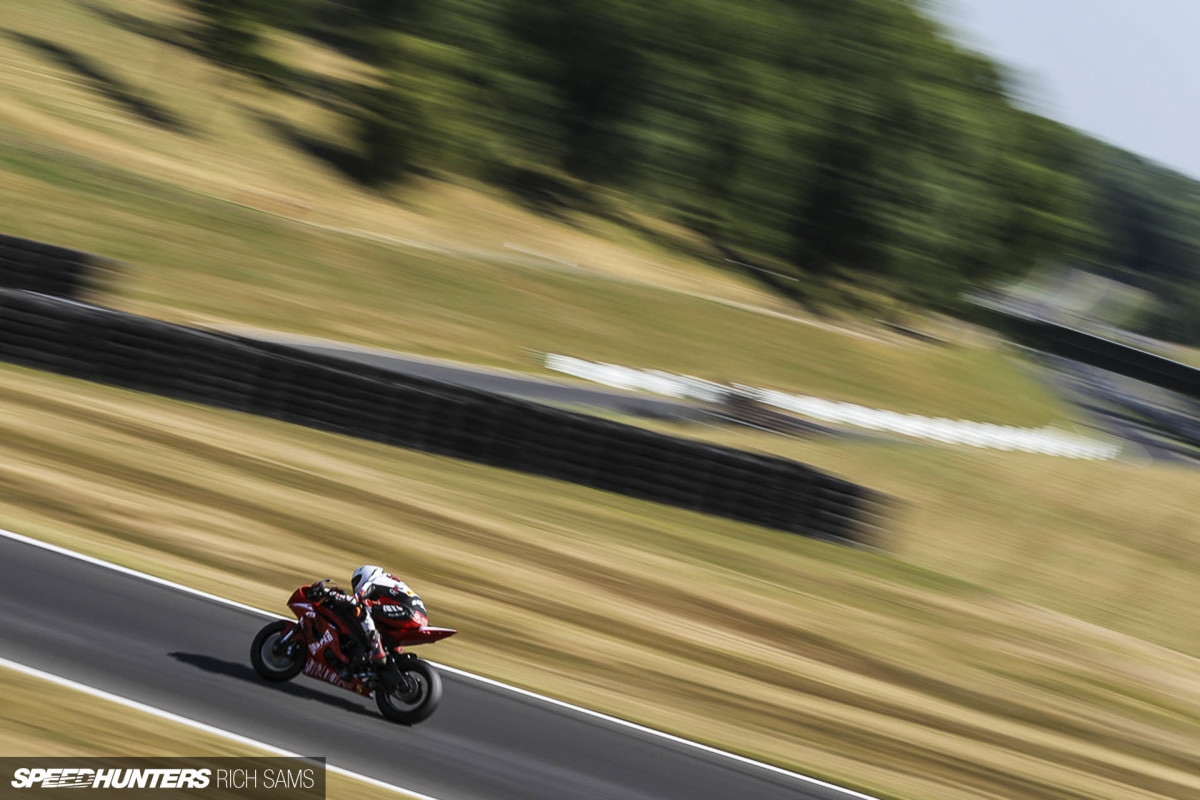 Points were scored on the Saturday in the 5th and final session of the day, then again on the Sunday in the 8th, 9th and 10th. As the finals grew closer, it turned out to be quite nail-biting and exciting to watch as podium positions were at stake, and it all came down to riders nailing a perfect lap. In some cases there was traffic to deal with, other times a rider would make a mistake, thus messing up a lap, but when they got it right, they scored the points.
In a lot of cases riders went faster than their own personal bests, and as an event it was great because all but one of the class records from 2017 was broken.
So what's next for Moto Time Attack and what direction is it headed in?
With such a huge motorcycle market in the UK, a hole clearly exists for riders who are competitive, but don't really want to race or don't want to just circulate on tracks where they're not officially allowed to time themselves.
Regular racers have definitely embraced this new sport and are eager to do it again, so with a combination of racers, track junkies and all types of motorcycle enthusiasts wanting to get involved, the possibilities are endless and the spectacle which is Moto Time Attack is definitely on a path to becoming a motorcycle sport with a big following.
Story by Mark Boxer
Instagram: hoontv
Photography by Rich Sams
Instagram: richsamsphoto
The Gallery