It's surprisingly dark in here.
Away from the bright lights of the factory floor, not a stone's throw away, there's a discreet door which leads to a large, undecorated concrete room. I've been here once before. Then, like now, the space was being used to store KW's current and former project cars, along with some customer cars for safekeeping. There are Porsches, a Corvette, some Kadetts collecting dust in the corner, and a pair of almost identical Lotus Carltons, amongst others.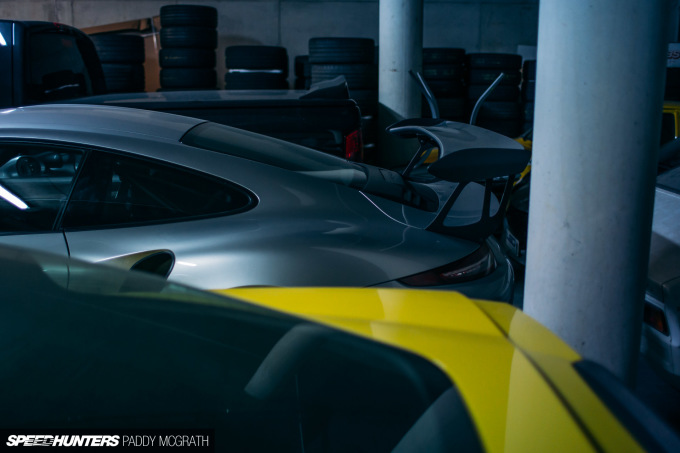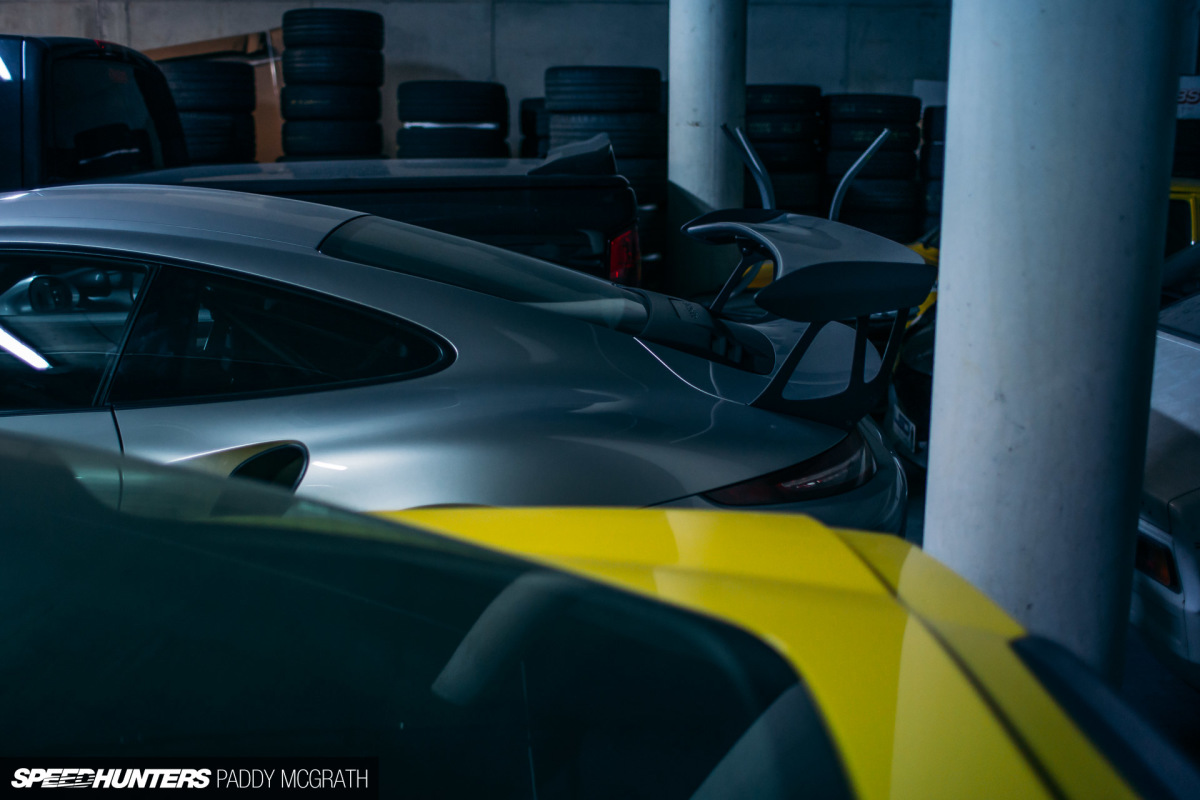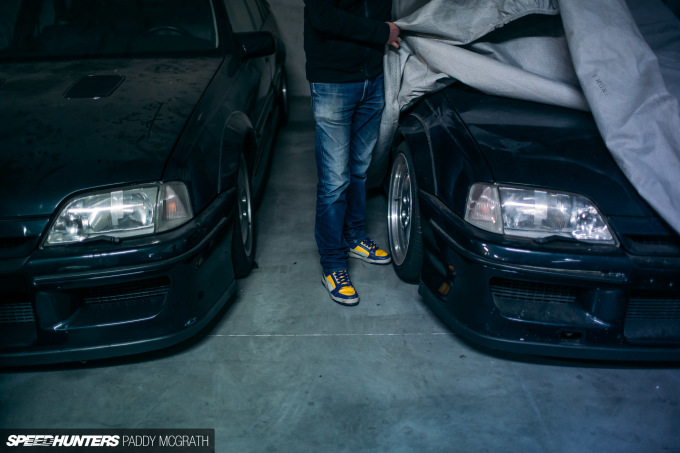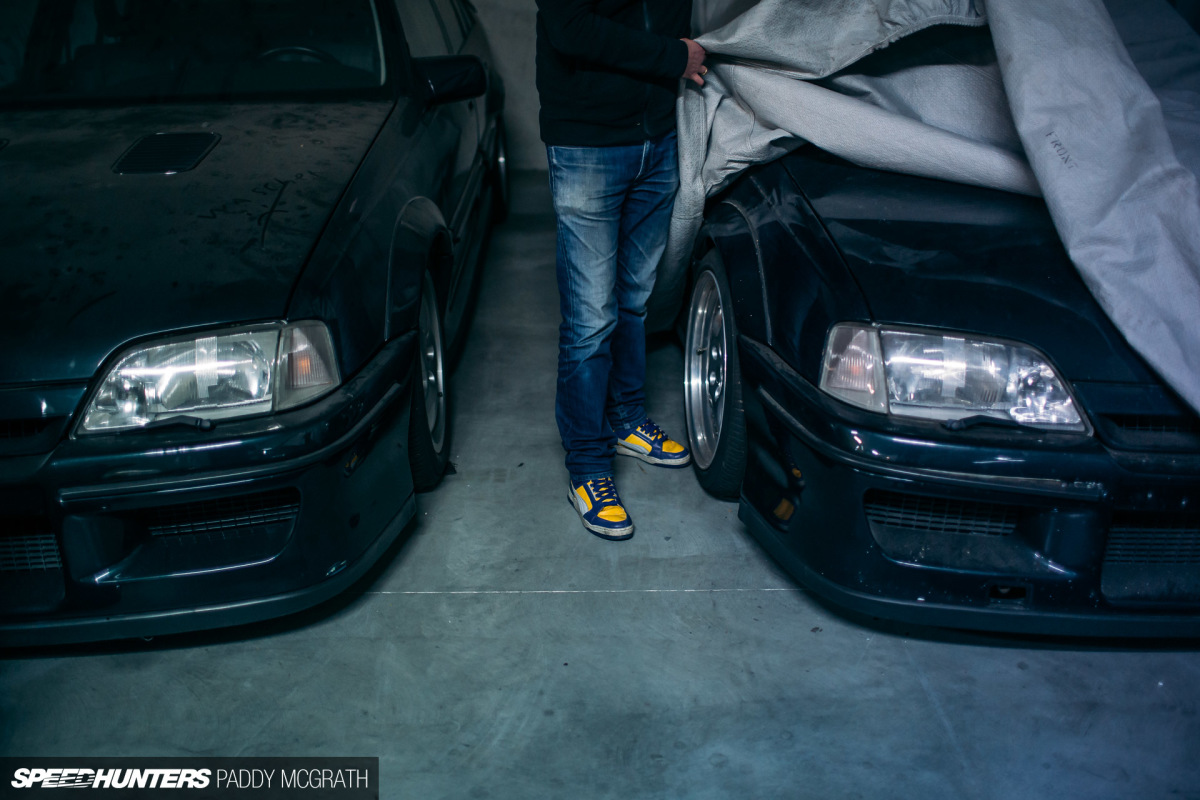 These aren't the source of my curiosity, however.
What was once a large open space has been made noticeably smaller by the addition of a large, heavy-duty curtain around one corner of the private garage. A private space within a private space? This isn't an area that's accessible to the public, so I found the need for even more privacy out of the ordinary. We were aware that this curtain had been installed and for several years we had been asking if we could see and shoot what was behind it, but were always met with a polite, but firm, 'no'. This was unusual, as KW for years would go out of their way to help us get access to places we otherwise couldn't.
It was only when we learned what resided behind the wall of grey that we understood the need for discretion. Then, in December last year, access was finally granted.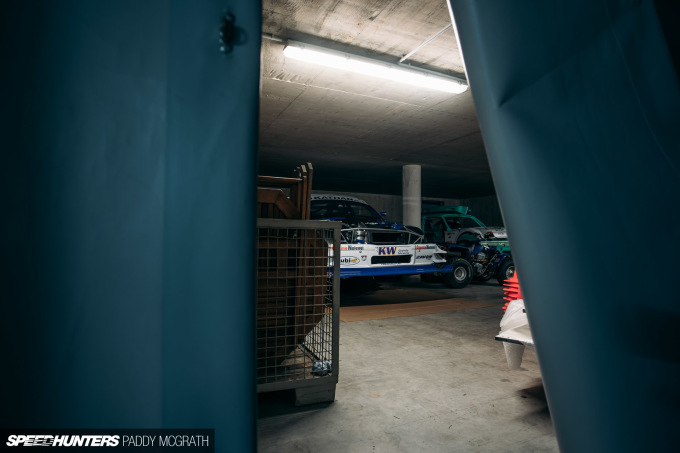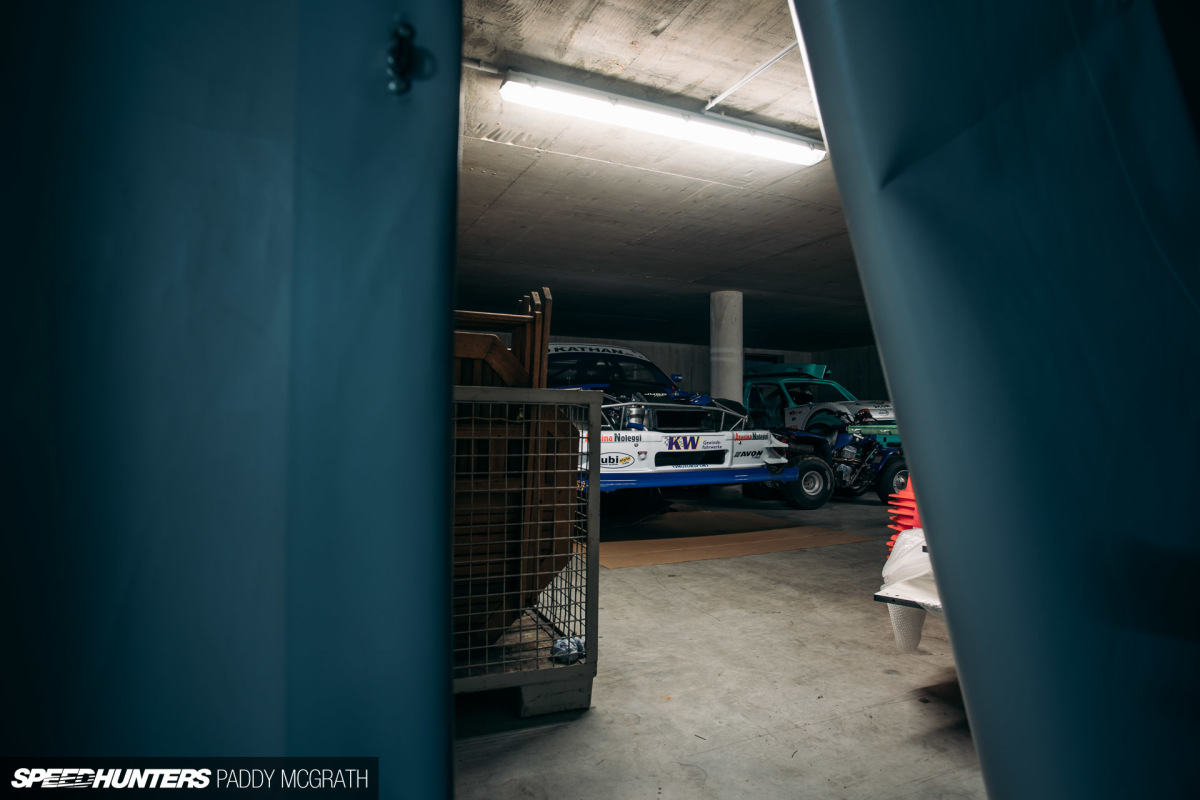 With the flick of a switch, an overhead light switched on behind the makeshift wall, spilling a modest amount of fluorescent light across the ceiling and floor, while simultaneously highlighting the one vertical opening.
With the curtain pulled back, I stopped and took a breath, not really believing the car that I was seeing in front of me.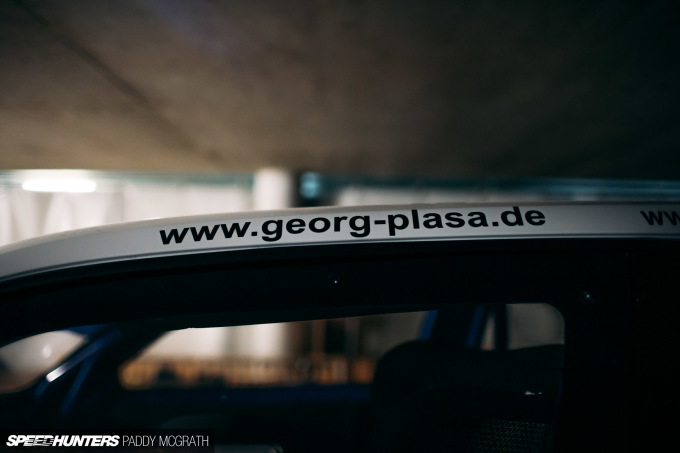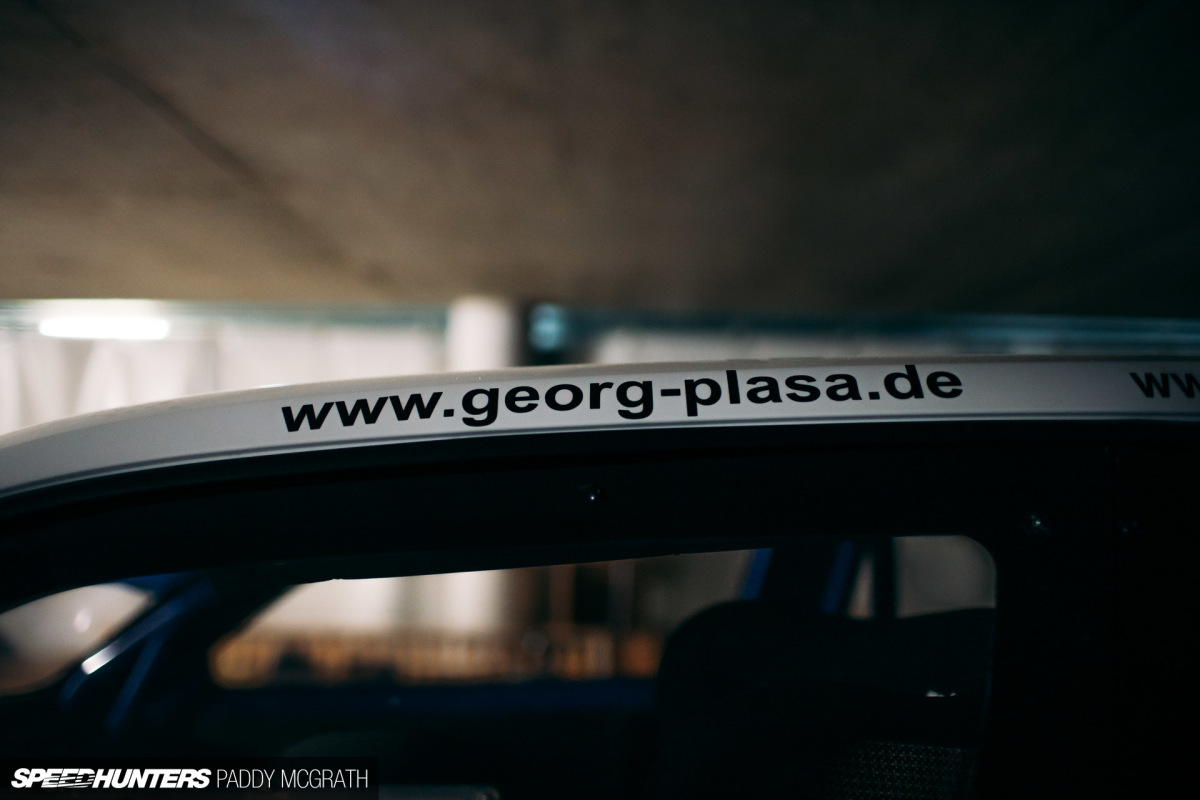 For the best part of two decades, there was hardly a more recognisable name in European hill climbing than Georg Plasa. He essentially defined the entire sport on the continent and dedicated his life not just to promoting his own programme, but to raising the profile of the sport as a whole. Georg would famously advise his fellow competitors as to what changes he was making to his own car in order for them to remain competitive, and offer setup advice for his closest rivals.
If you know the name, you'll also know that Herr Plasa lost his life in 2011. He was competing at an event in Italy when his Judd V8-powered BMW 1-Series left the road and collided with a rock face.
Georg was a close friend of Klaus Wohlfarth, the founder of KW, and his death had a huge impact on him, as it did on Georg's family, friends and the European hill climb community as a whole. Most involved with motorsport will know the vacuum that occurs following a death in this manner. Your thoughts are dominated with memories of the deceased, which you know will never be recreated or bettered again. Some people cope better than others in the aftermath, or they at least can wear that mask better. Time is a great healer, but preserving a legacy is also another option which can be pursued.
Following his death, Georg's brother contacted Klaus because several race teams were offering to purchase Georg's four-time, back-to-back FIA European Hill Climb Championship-winning E36, along with its full spares package. Klaus knew that if another race team bought it, it would be re-painted and put into competition, potentially destroying its legacy. Instead, Klaus quietly acquired Georg's other BMW from the family, which was stored in this private garage. For several years, the car sat here while Georg's friends and family continued the grieving process, before they decided on a plan for their friend's beloved race car.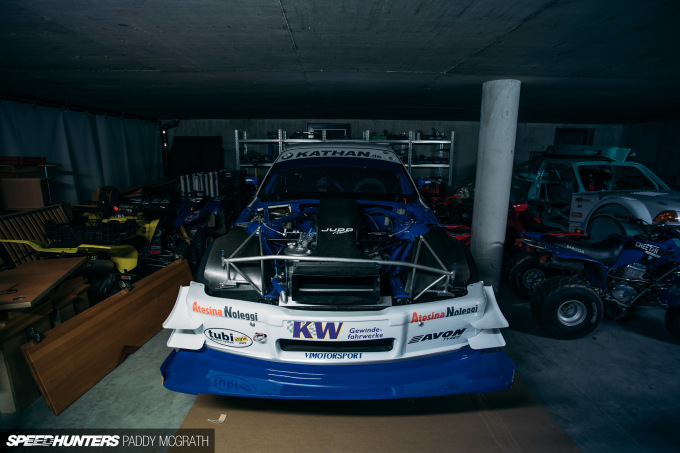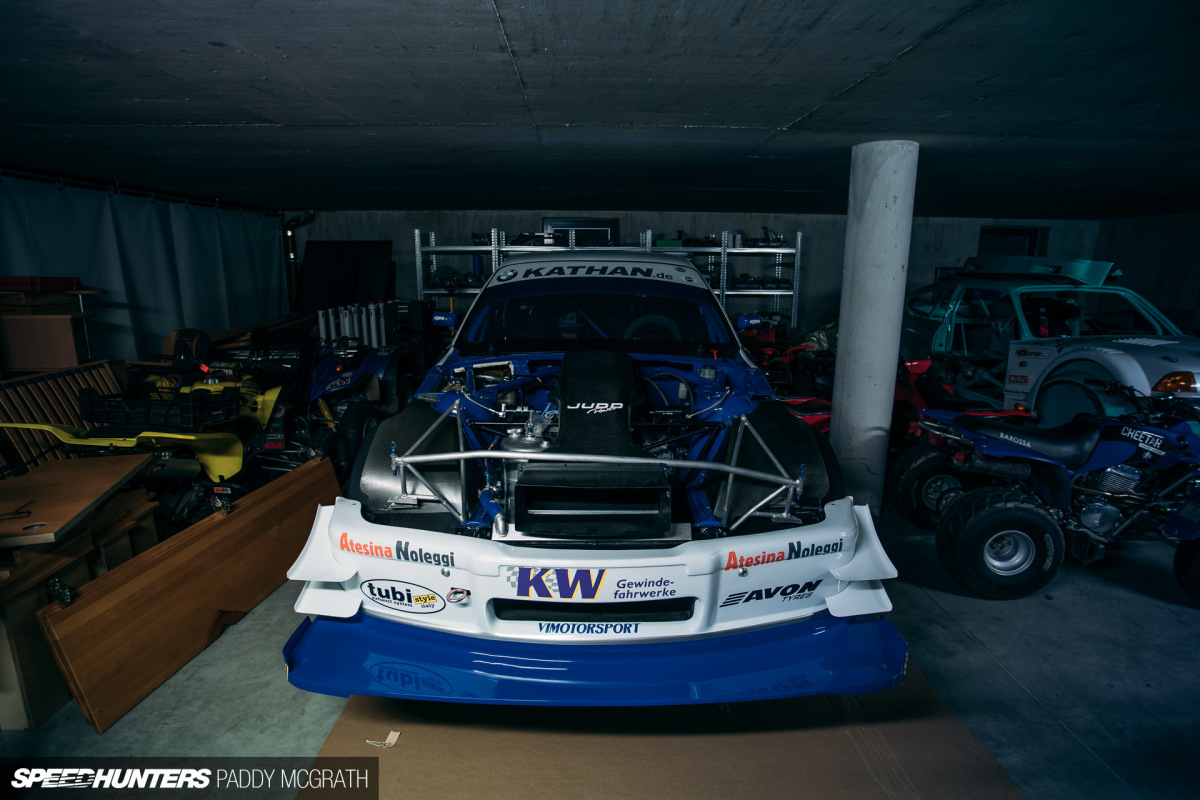 This is a car which 'special' doesn't even begin to cover.
Even the numbers of 895kg/1,973lb in weight with a 10,200rpm, 560hp Judd V8 don't do the car justice. It's a car that in Georg's hands not only won those aforementioned championships, but also set multiple course records, some which still stand today.
Along the wall behind the car, I use the torch on my phone to look through the neatly organised boxes containing numerous spares and alternate parts. To the side, a collection of composite bumpers and body panels. There are two single piece hoods, carefully rested nearby. For a car and package that have been here for some time, there's no evidence of neglect.
The car in particular is completely dust free, both inside and out, which demonstrates that a level of considerable care has been shown to it over the years., just as it was treated in Georg's own hands.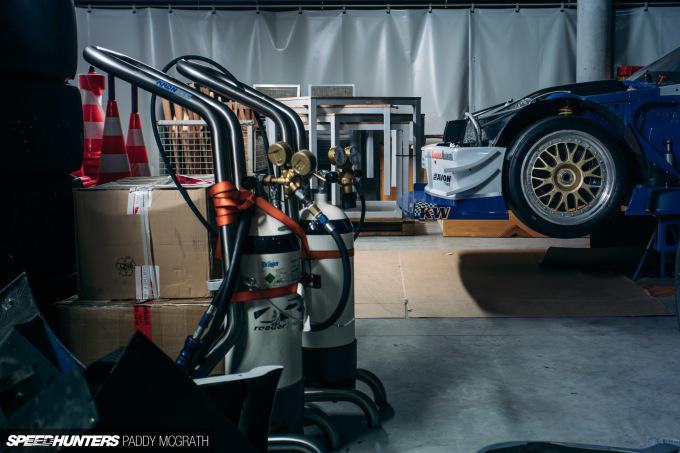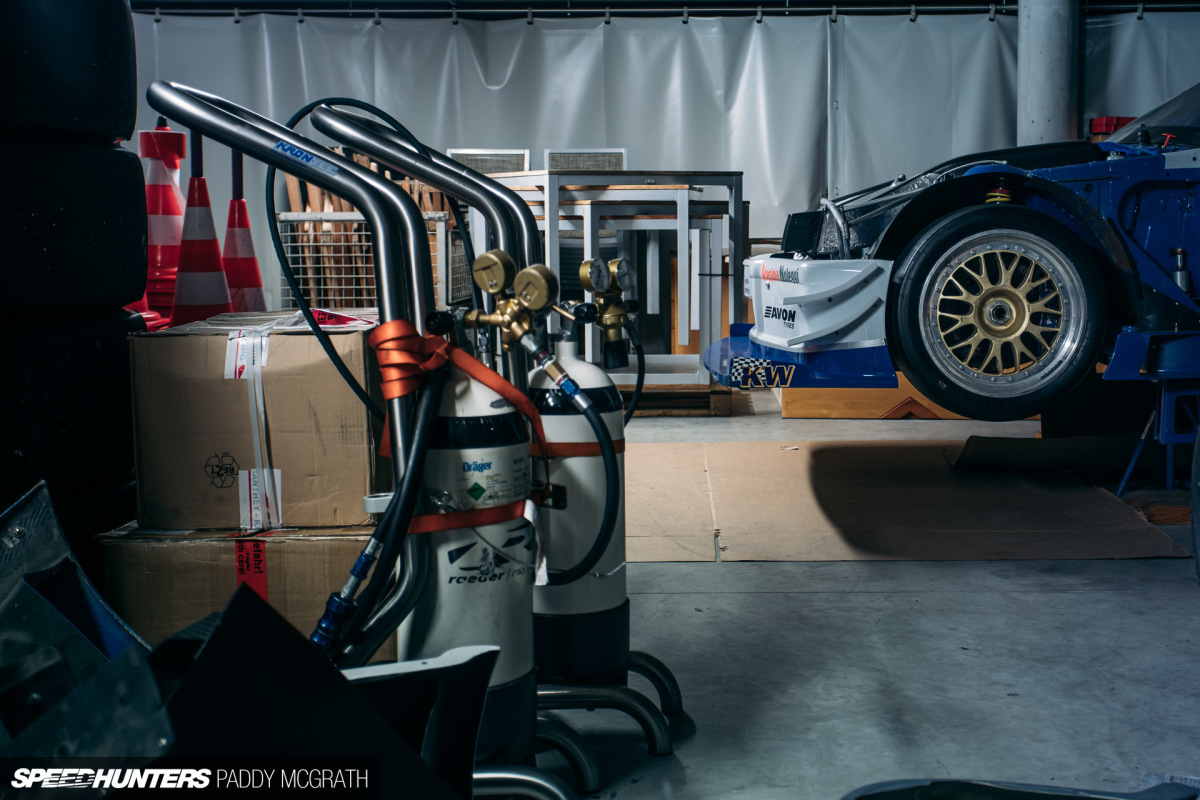 Over the course of several years Georg perfected this E36, which started life as a 1990 production model 320i street car. It still remains all BMW between the strut towers, and isn't just the silhouette of an E36. The development of the car was all carried out by Georg himself, in his own garage. He was one the first to introduce Formula 1 technology into a European hill climb car, and encouraged others to do the same so as to reap the same benefits and create a more competitive and exciting motorsport series.
Originally, the car featured a highly-tuned BMW S14 engine which would eventually be replaced by a Le Mans-derived 3.4-litre Judd KV675 motor, which the car became renowned for. The aerodynamic package is fully functional, too, with a lift coefficient of 0.396-0.829 and a drag coefficient of 0.36-0.51. I add this detail not because I fully understand it, but to demonstrate that the aero was developed in a wind tunnel and has the accompanying numbers to prove it.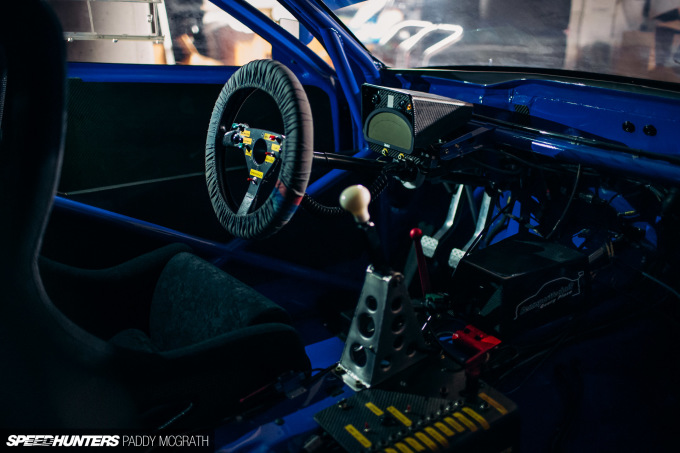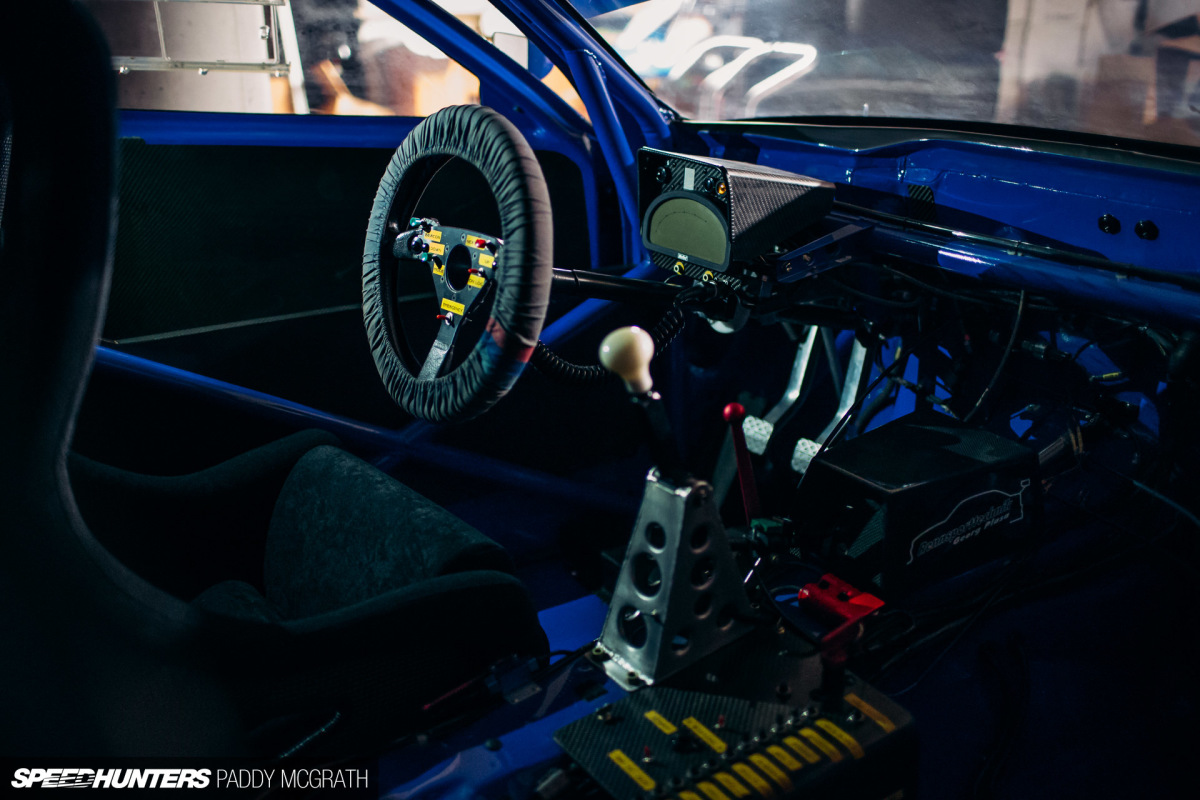 There are other details, too, of course; the 6-speed Hewland sequential, MoTeC M800 engine management with traction and launch control, Teves 4-channel race anti-lock system, CTG TORWline carbon driveshaft, AP Racing brakes, and KW Competition 3-way race suspension with various other suspension components made from magnesium with titanium centre-lock spindles.
But these are just details; the important matter is what the future holds for Plasa's E36. I'm happy to say, good things.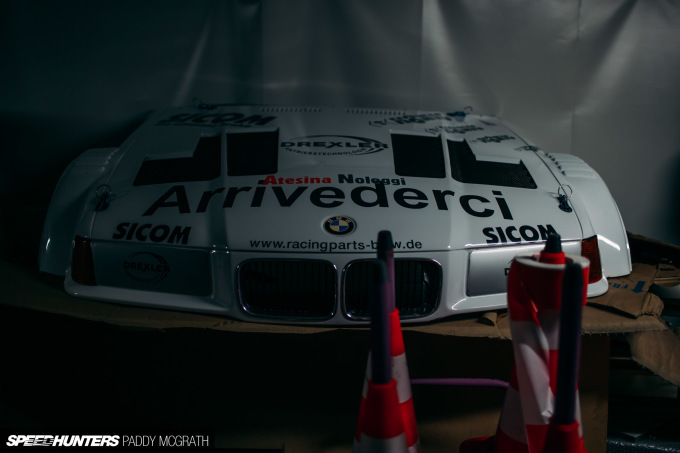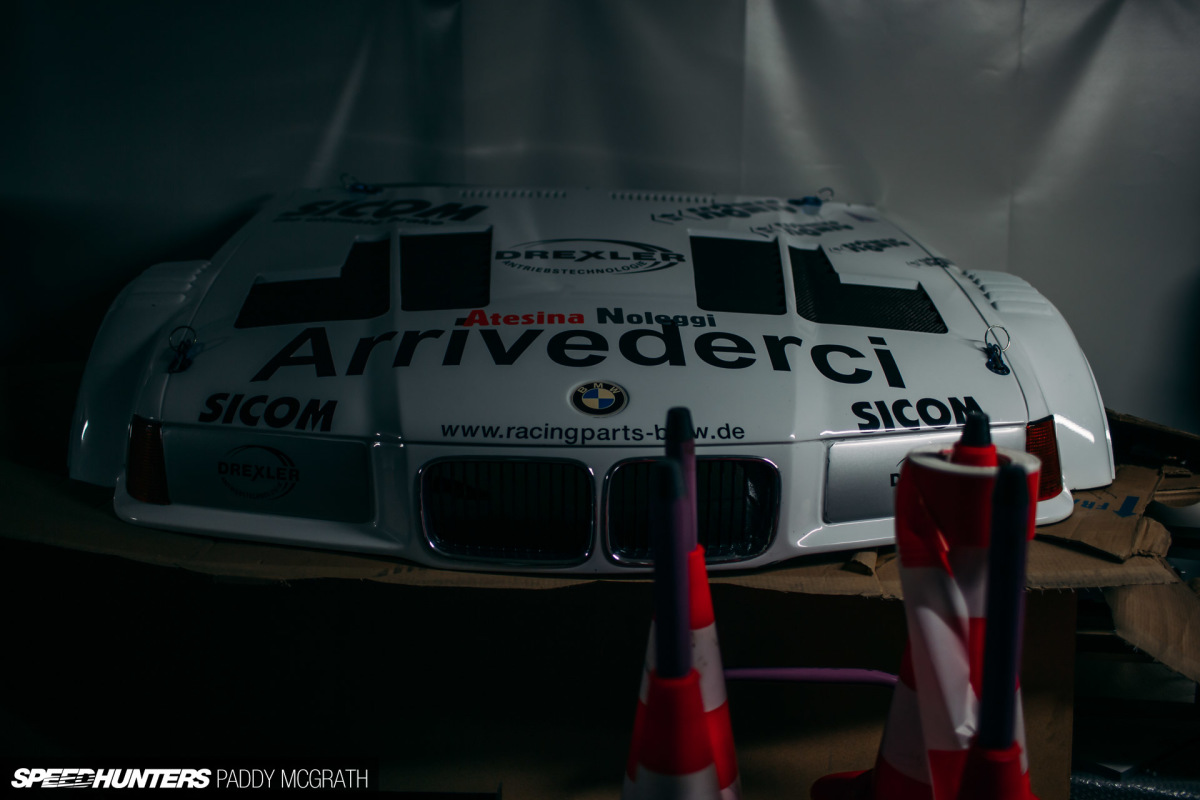 Since I visited in December, KW, along with some of Georg's friends and his former team members, undertook a restoration of the car in order to get it race ready. Their goal was to keep the car as close to original as possible, which they achieved. The only modification or change of note was to remove Georg's expired FIA seat and replace it with a new Recaro item so the car could be eligible to run at an upcoming hill climb event.
With the help of Georg's friends and industry partners, the car came together in record time and is currently waiting in the paddock in the United Kingdom to run at this weekend's Goodwood Festival of Speed.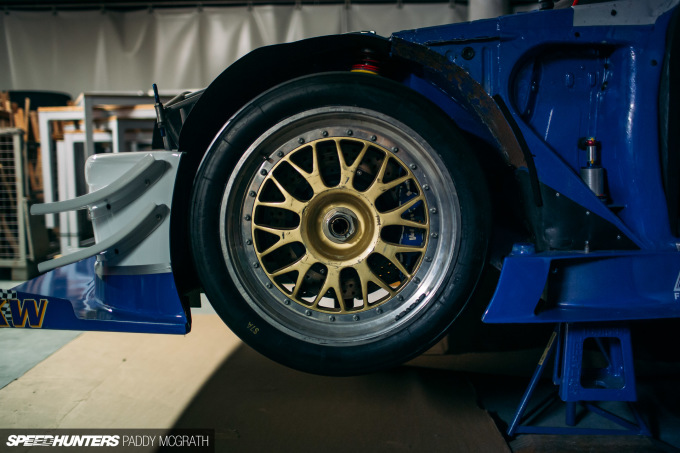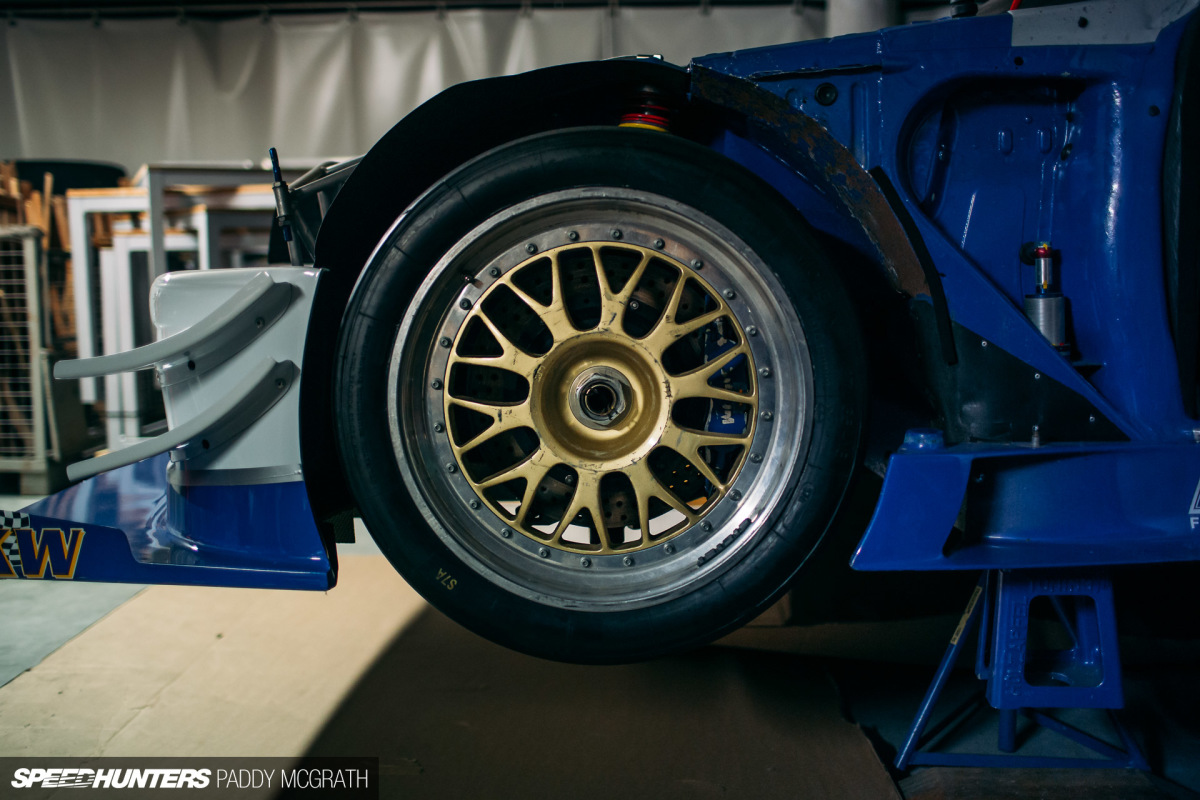 To give you an example of the lengths they went through, take the tyres wrapped around the BBS wheels. A replacement set in the correct sizes and compound that Georg used couldn't be found as they just weren't available anymore. KW contacted Georg Plasa's old tyre partner AVON Tyres, who then put on a limited production run of the tyres using the old factory machinery and compounds, just for this project.
Another example; the majority of the people involved with the restoration were KW's own trainee technicians, who worked in their spare time to restore the vehicle. They offered their time and talents not for financial gain, but to have the honour of working on this car.
When people go to such lengths for something, it should demonstrate the effect that Georg Plasa had on people.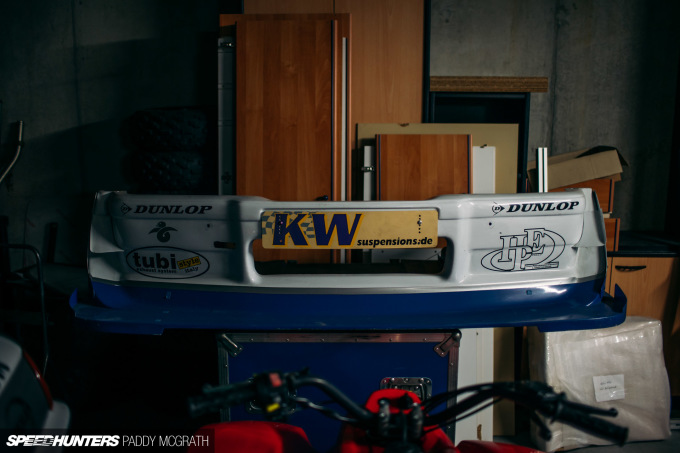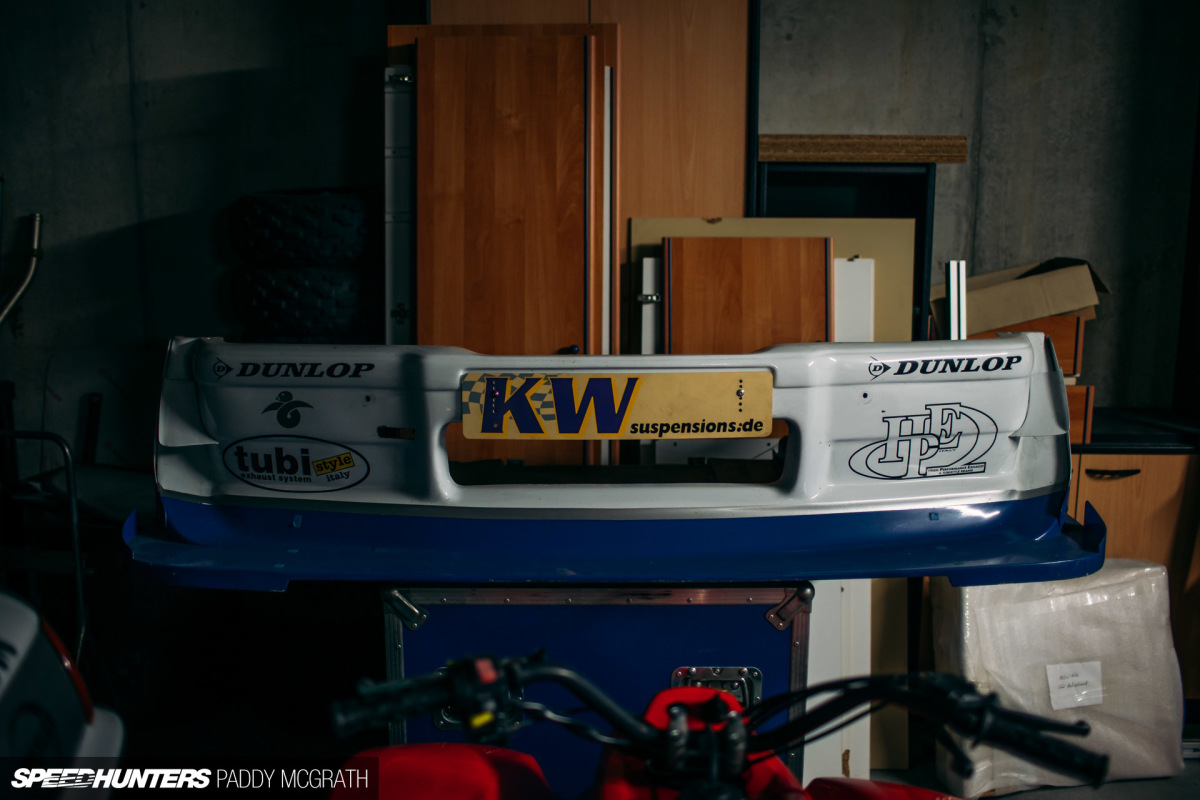 For the first time since his death in 2011, one of Georg Plasa's cars will once again fill the air with the distinctive sound of a Judd V8. It seems fitting that behind the wheel will be BMW M GmbH's Jörg Weidinger, a close friend of Georg and an accomplished hill climb competitor in his own right.
With that, Plasa's legacy will continue forever.
Paddy McGrath
Instagram: pmcgphotos
Twitter: pmcgphotos
paddy@speedhunters.com