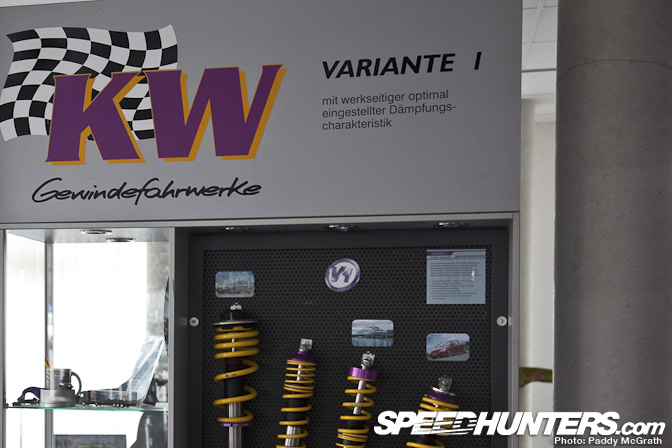 Following a simply epic weekend at the Nordschleife our hosts whisked us away to a small village in the German countryside called Fichtenberg. Fichtenberg is the home to KW Suspension, probably one of the most reknowned suspension manufacturers and developers in the motorsport world. As an example aided by KW's expertise, Team Manthey cruised to four successive 24HR Nurburgring victories with their 997 Porsche. Before I met any of the KW guys, I imagined them as a big, faceless corporation and how wrong I was.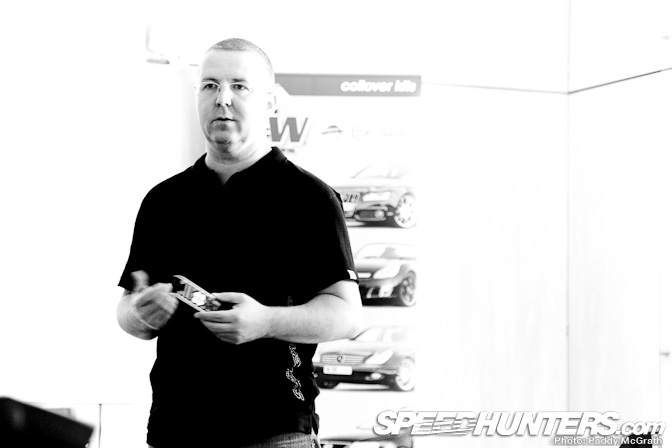 Our host of the factory tour with be Mr. Klaus Wohlfarth aka Mr. KW. I can't imagine their being too many companies in the world where the founder and CEO would personally be on hand for nearly a week to ensure we were having a good trip. An absolute gentleman and a true car nut I ever did meet.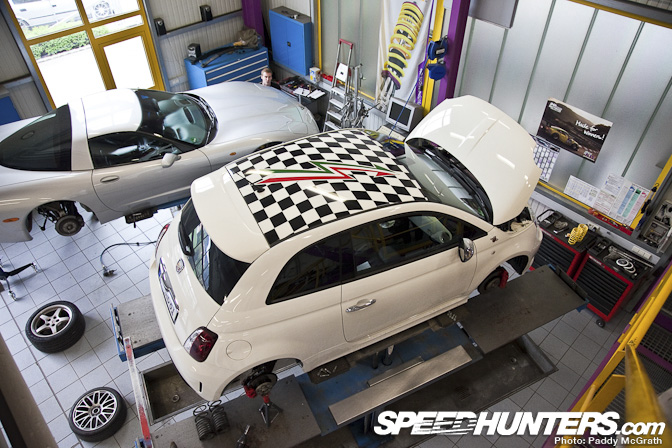 The first part of this story will give you a quick look around the premises and what hidden joys we can find about the place. For the second part I'll take you on a tour of the creation of a full suspension unit from raw material to finished product. Here we have the first workshop where a Fiat 500 Abarth and a Corvette get a final check over by the KW Suspension mechanics.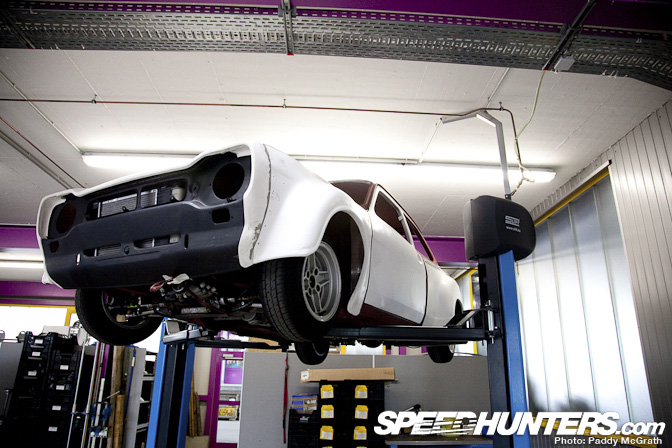 In the next room I spied this MK1 Escort, which is being built as a hillclimb car by one of the staff working at the factory. It features a 2.0 NA YB Cosworth with around 275HP at 9250RPM.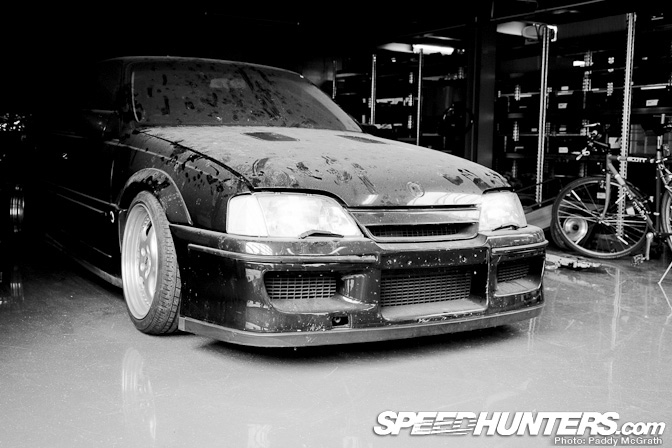 It may be under a layer of dust and tucked away in a dark corner of the workshop but can you guys identify this ? It's one of the original hot four door saloons capable of 177MPH in standard guise …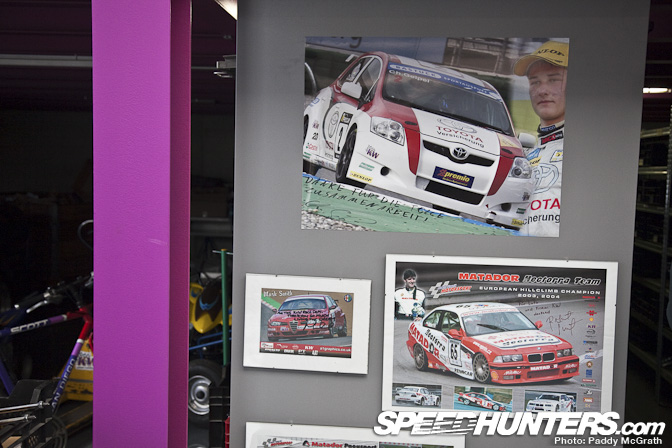 The engineering workshop walls were filled with posters and memorabilia of successful KW collaborations.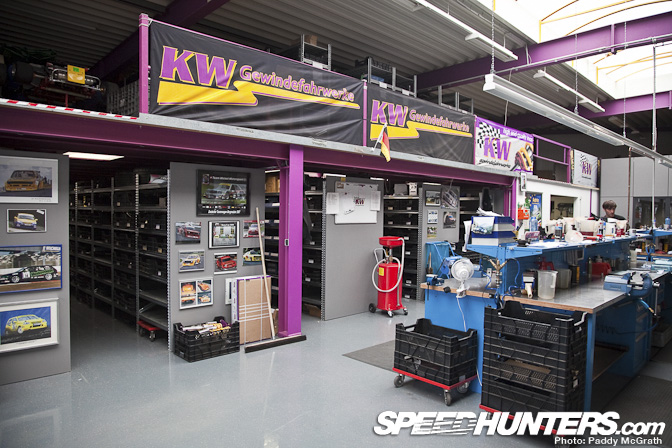 This room is where KW develop their new suspension technologies and strive to improve upon current designs.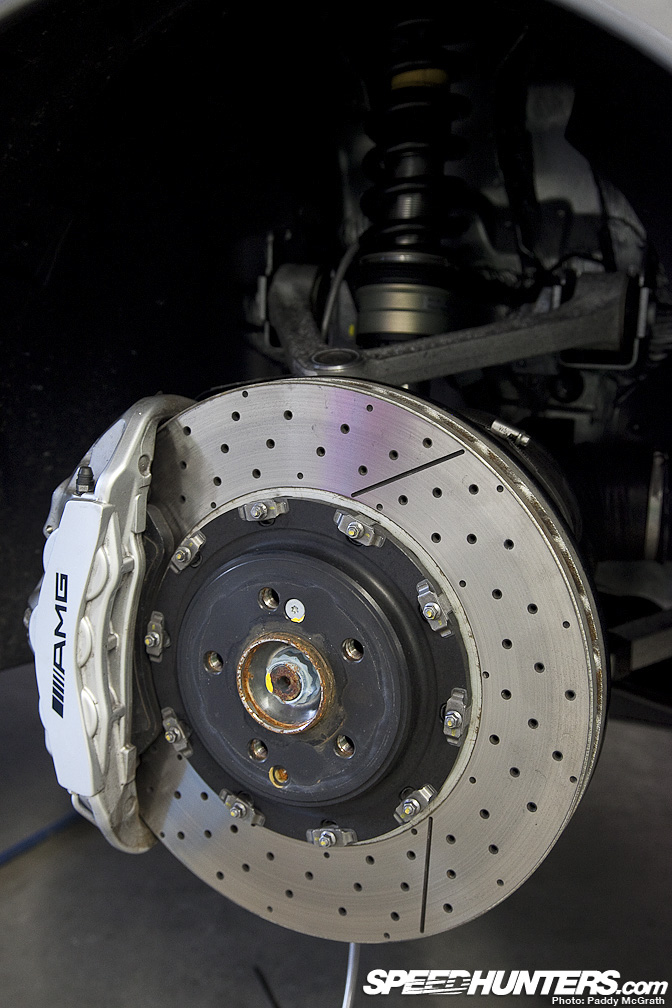 KW's partners spread far and wide around the globe, AMG being one of these with whom they work very closely with.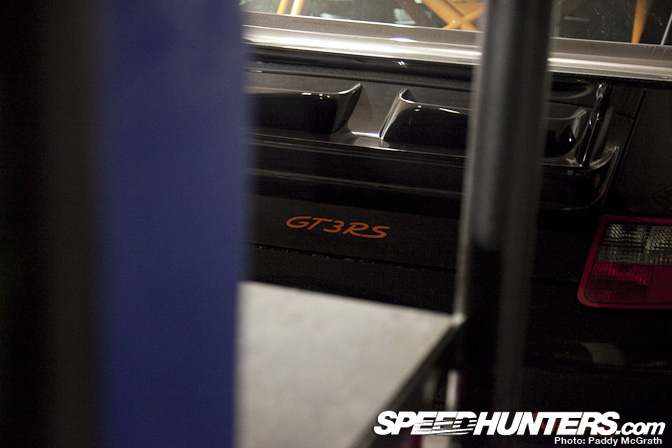 This is Klaus' personal garage. It features this 997 GT3 RS demo car with KW HLS suspension which raises the car by an inch or so to clear speedramps with the flick of a switch.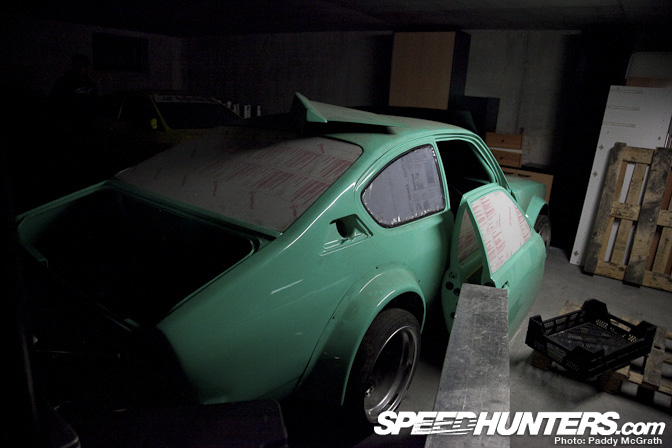 Here we see Klaus' personal racecar which he campaigned during the 1980s. It's an Opel Kadett and it's not alone in here …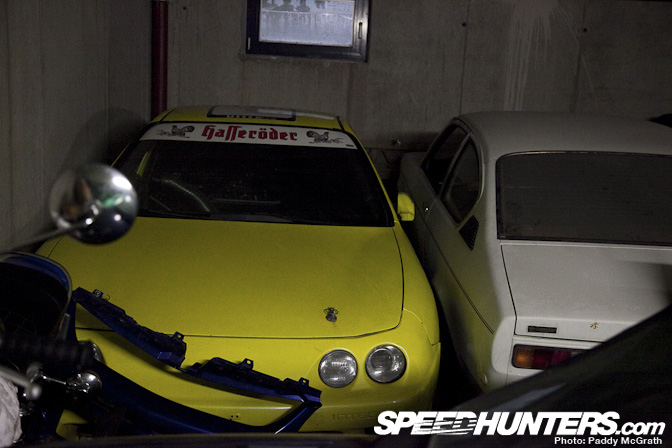 This is one of two Integra Type R DC2s that were out of sight in the garage. Both cars competed at their respective level in German Touring Car racing.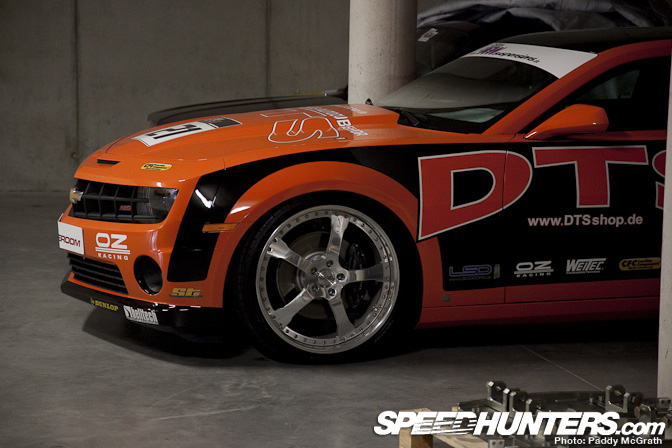 I'm often asking you guys about cars you don't get in the USA but for a change this is one we don't get here in Ireland. I love the size and proportion of the new Camaro SS, it's porbably my favourite of the new era of reborn muscle cars from the USA.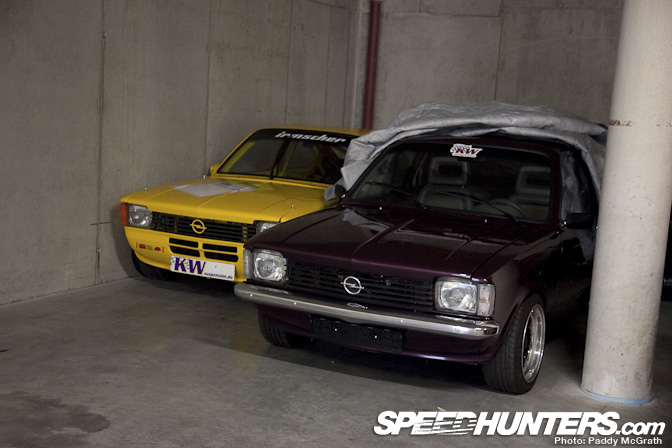 Some more Kadetts …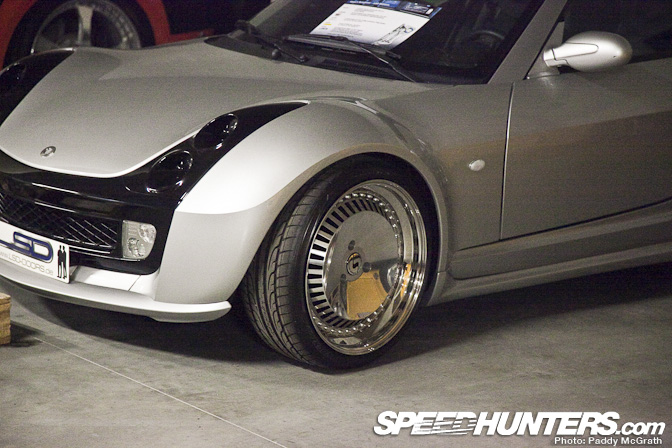 This Smart Roadster was running on Schmidt wheels with LSD doors. The Lamborghini Style Doors may not be to everyones taste but there was no faulting the solid constuction of the hinge and lift unit.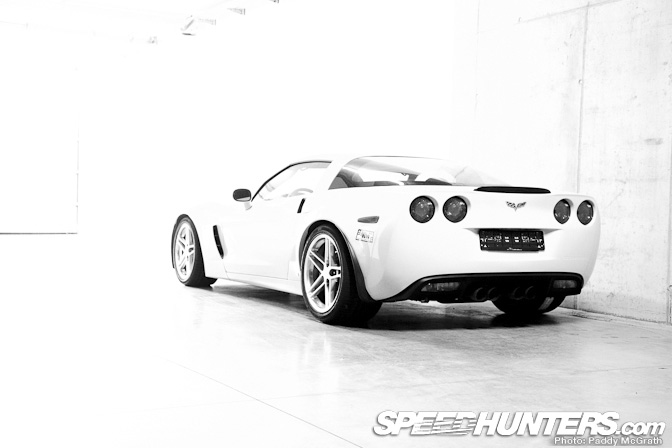 Klaus' own Z06 Corvette. For a guy with a lot of pretty cool cars, he's also a humble sort of guy. He has no heirs or graces about him and would sit talking the *** about cars 24/7 with pretty much anyone.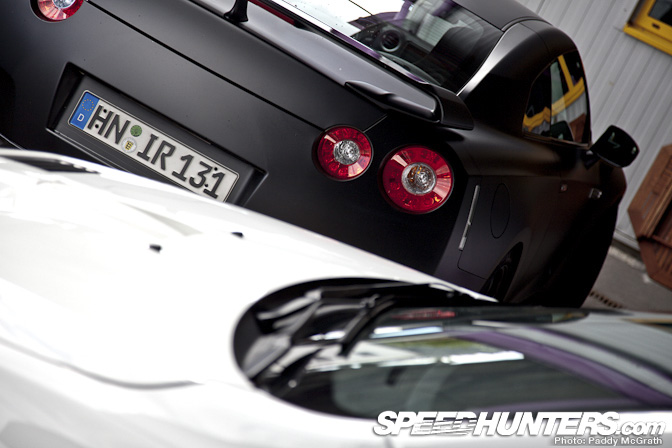 Before we were to take our factory tour, KW had arranged for us to test drive two Evo X's and a beautiful and subtly fettled matte black GT-R running around 600HP. I'll be running that story later in the week.
Part 2 is coming soon …
Paddy