What the hell is a tunnel attack?
The question tumbled around in my head for hours on end. All I'd been told was that someone would pick me up from my hotel at around midnight, and that this 'tunnel attack' was being hosted by a group called the 'Back Wheel Bitches'. I'm always up for a Speedhunting adventure, and this definitely had all the hallmarks of one.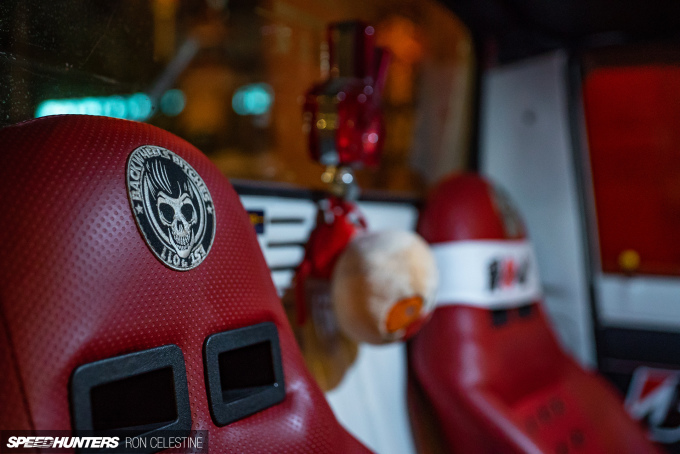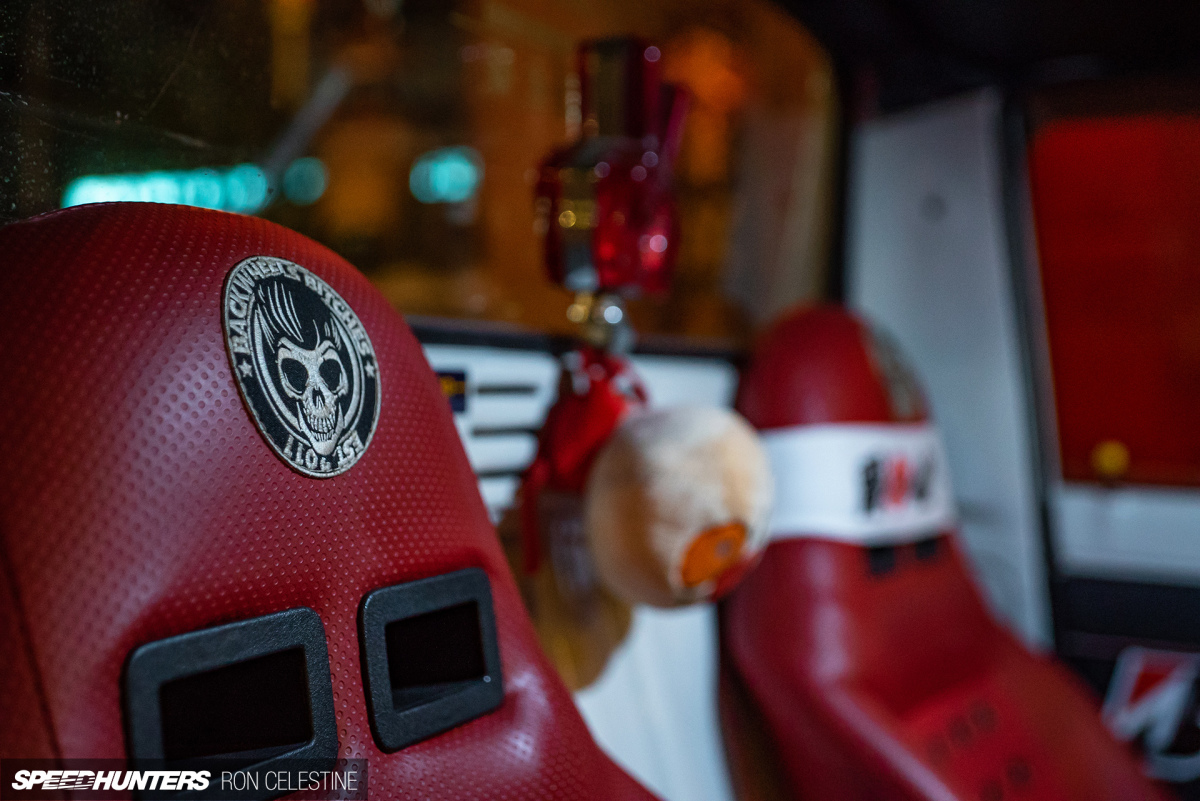 The only thing my mind could conjure up was some sort of underground time attack session, run in the middle of nowhere and utilizing a lot of tunnels so as to minimize interactions with the local police. Was I right? I was about to find out.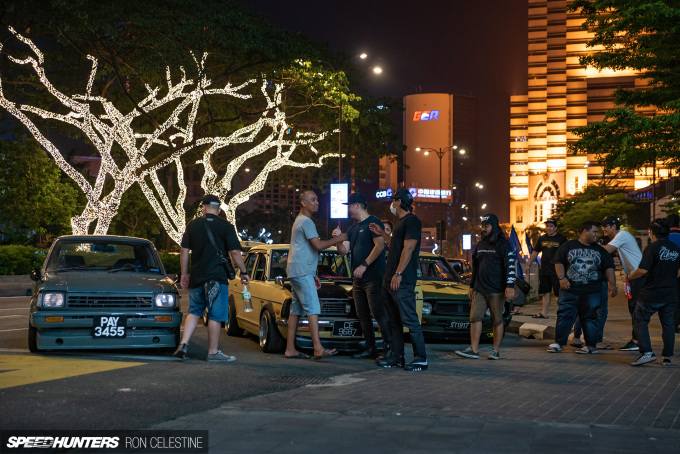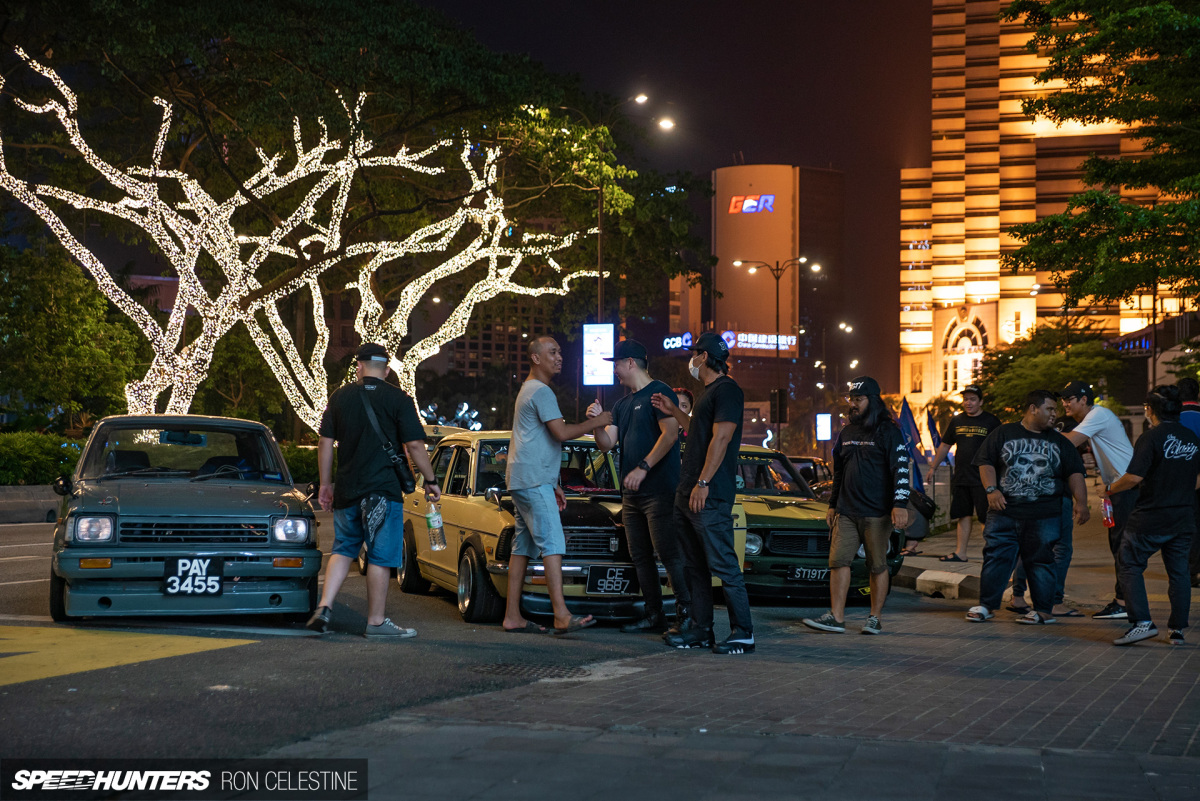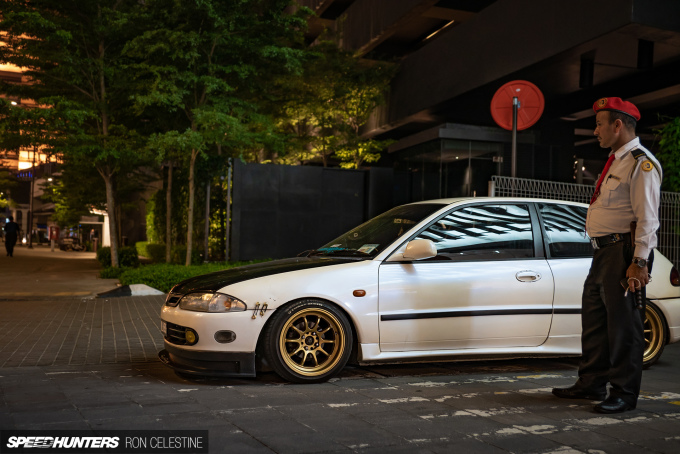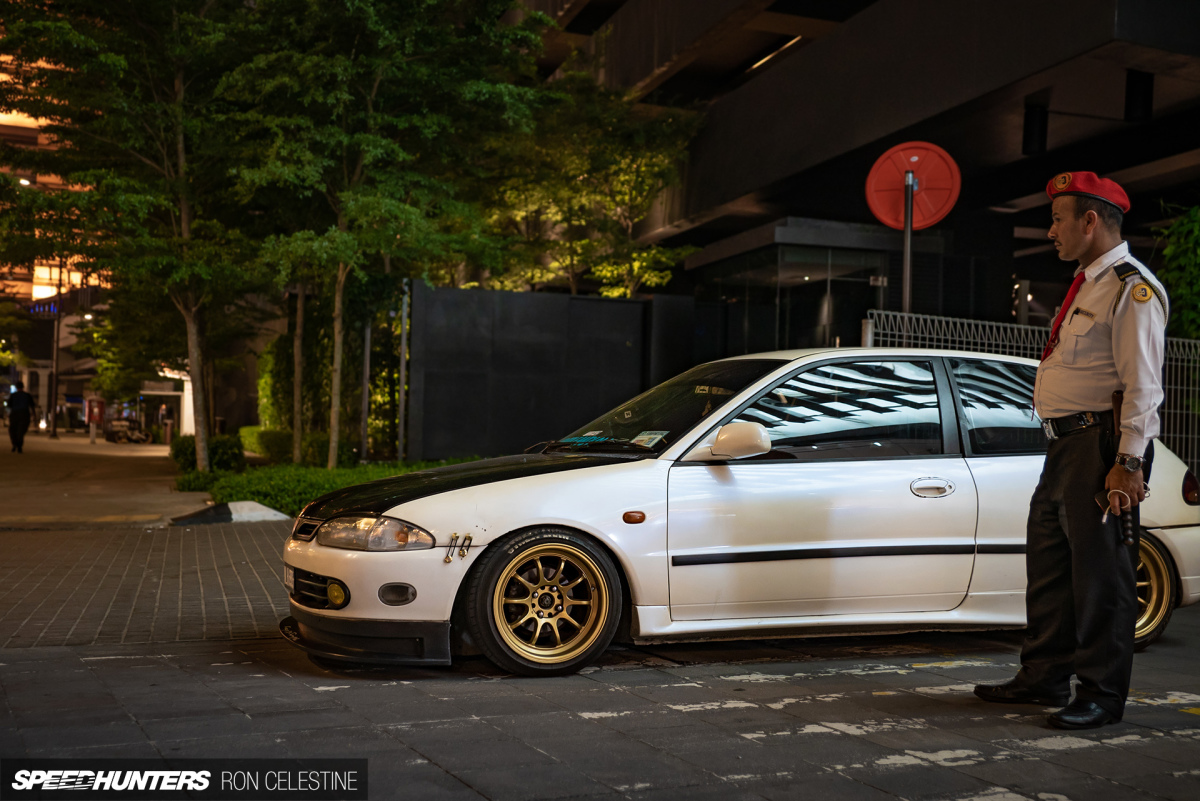 After being picked up by my host for the night, we made our way across town to the meeting location in front of Kuala Lumpur's iconic Petronas Towers. As a wide variety of cars began to arrive at the location, I quickly realized that my original guess had somewhat missed the mark.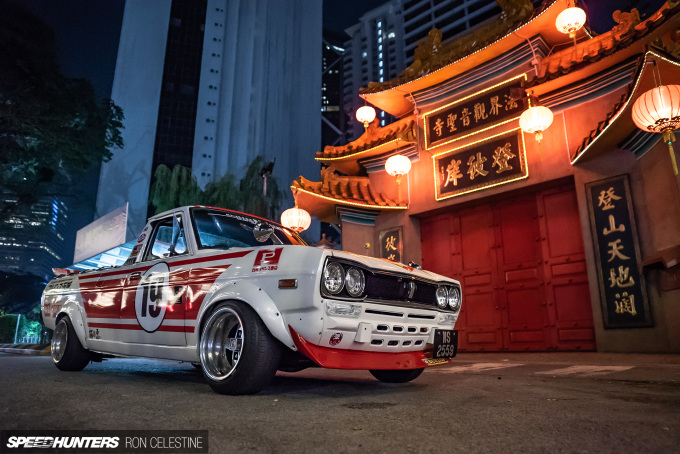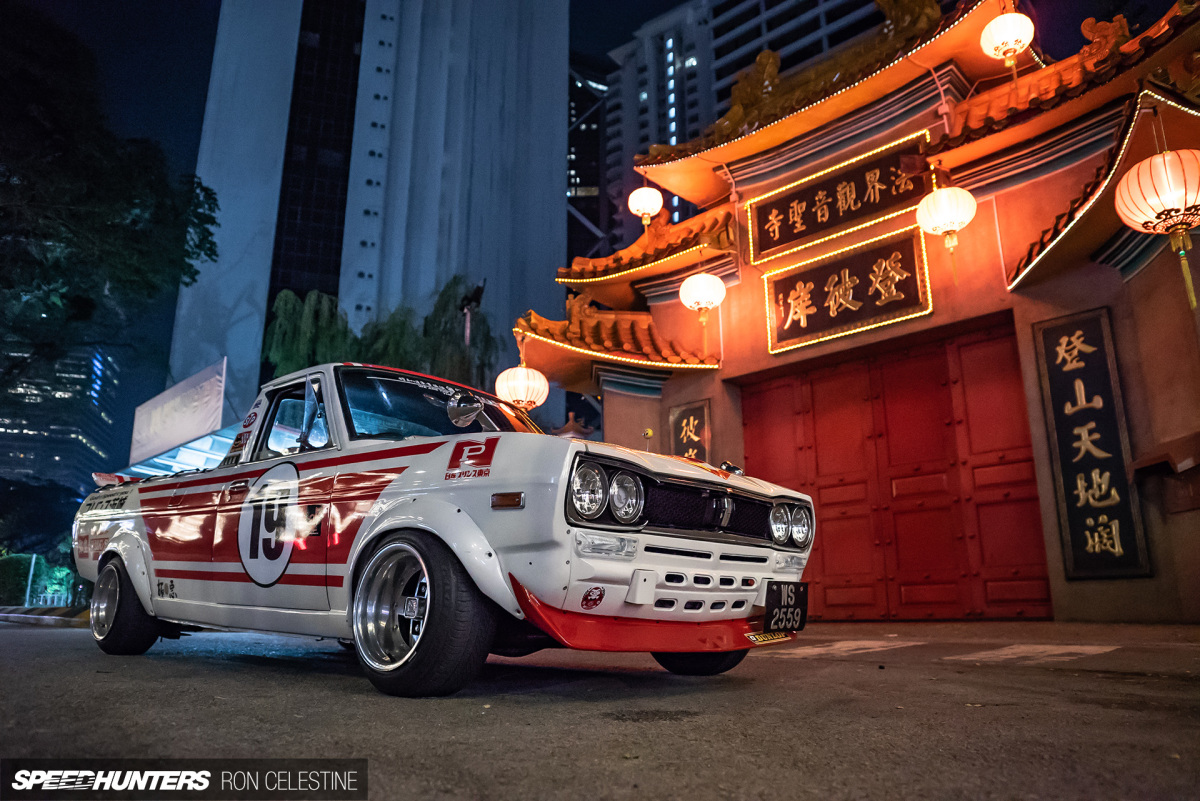 One of the assembled owners saw me eyeing up his Hakotora and promptly asked if I would like to go for a quick ride while the rest of the crew turned up. It's not everyday an opportunity like this presents itself, so I quickly accepted the offer.
What I soon learnt is that the inspiration for this build had actually come from the pages of Speedhunters. A few years back the Datsun's owner spotted the 09Racing Hakotora in our Tokyo Auto Salon coverage, and he knew straight away that he had to have something just like it. The problem was, at this time, 09Racing's Michi-san wasn't offering the conversion as a kit to purchase.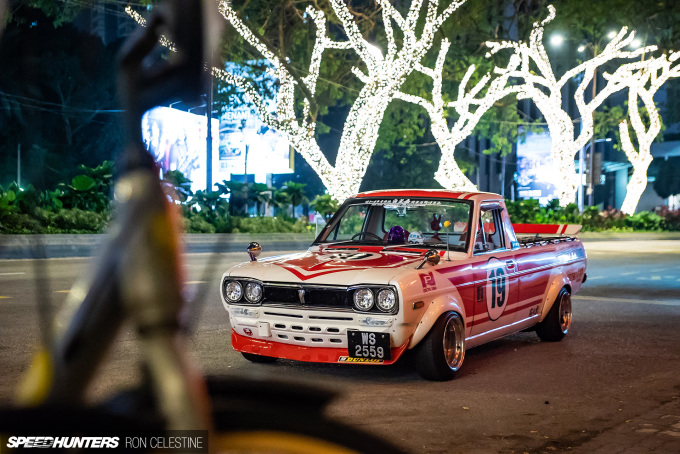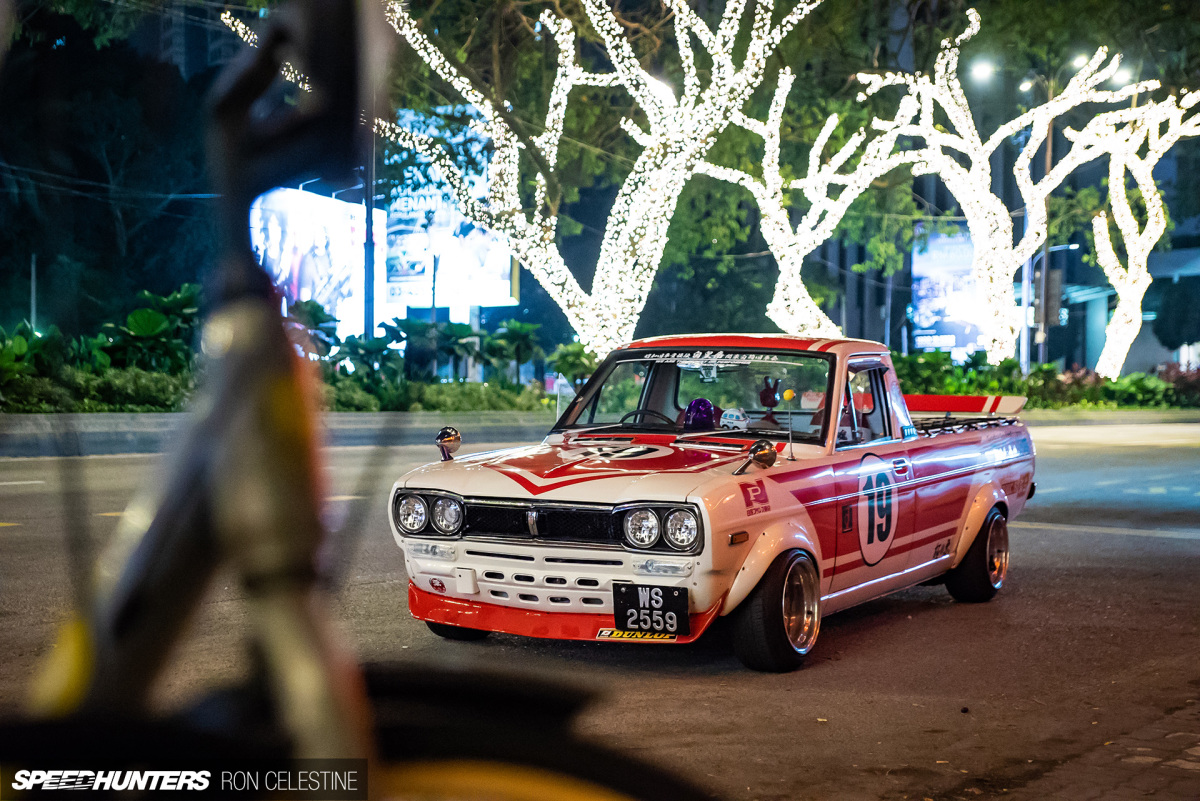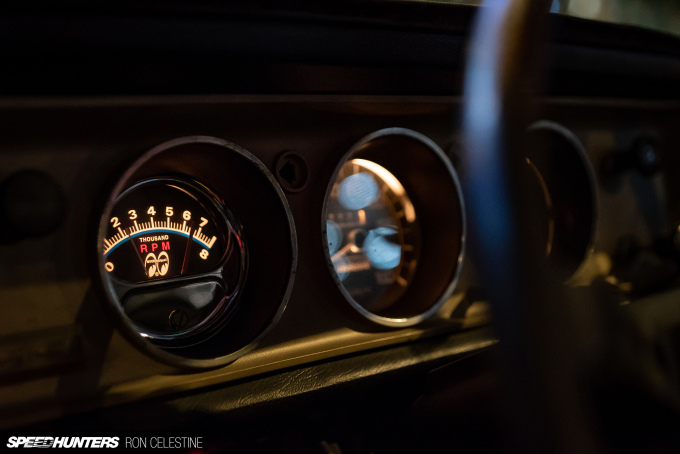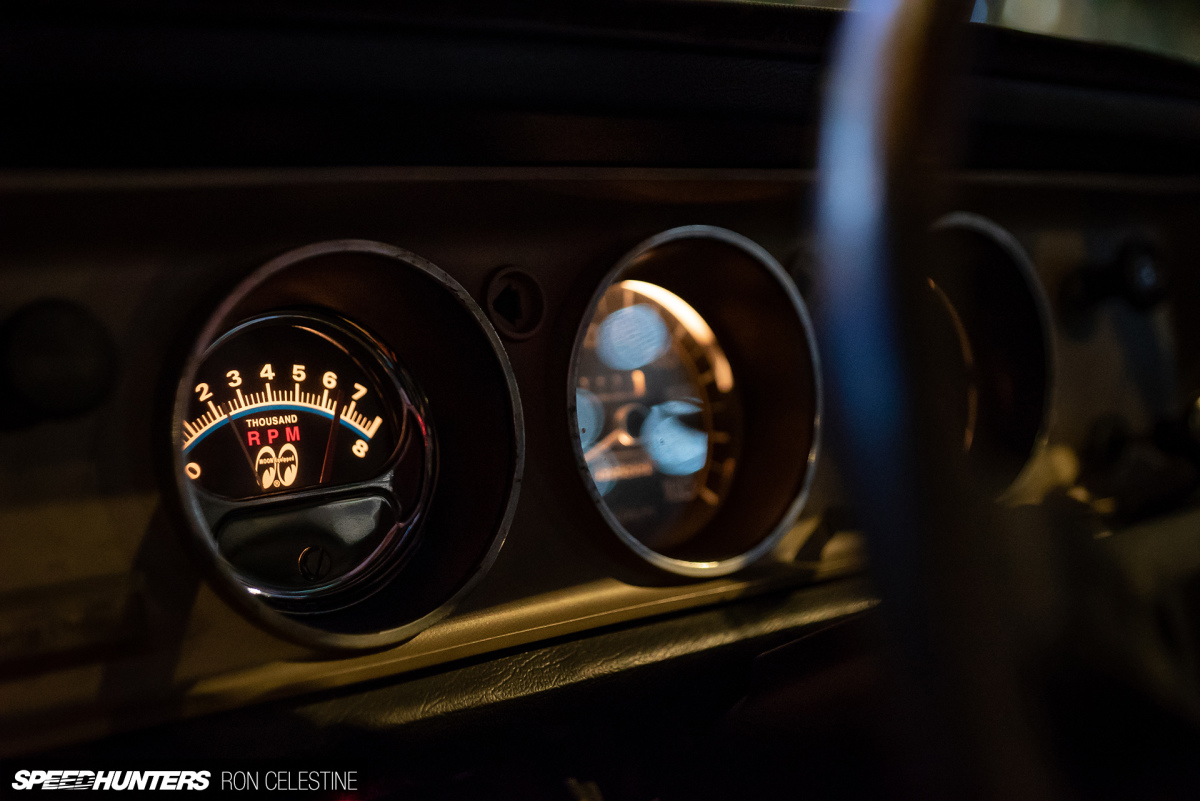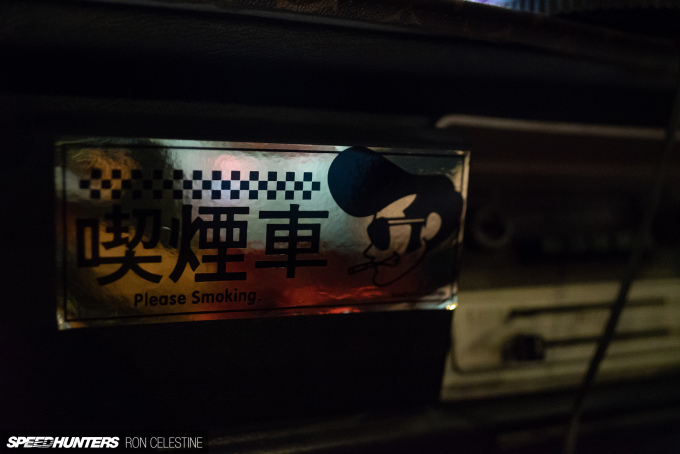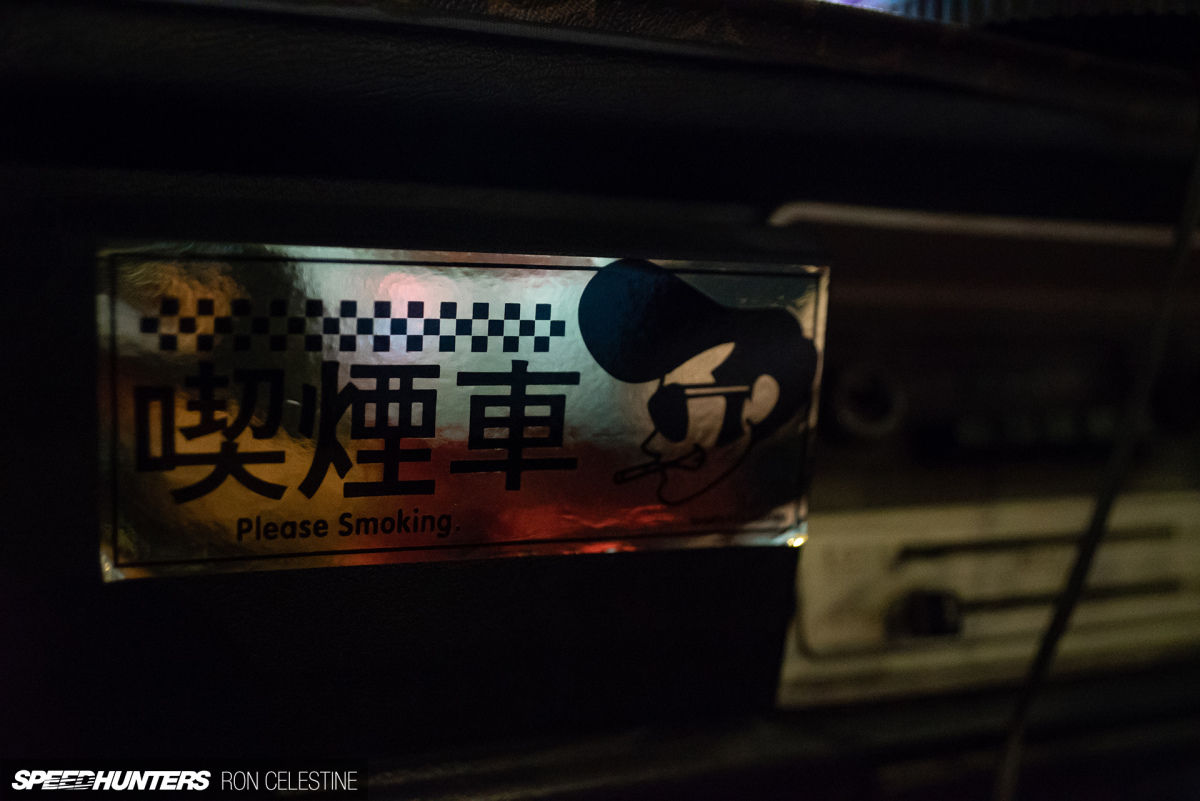 That left the owner with no choice but to make his own. With a rusty Sunny 1200 as a base, he spent the following couple of years manipulating the metalwork to get as close to Michi-san's look as possible, while adding some of his own bosozoku-inspired style to the mix.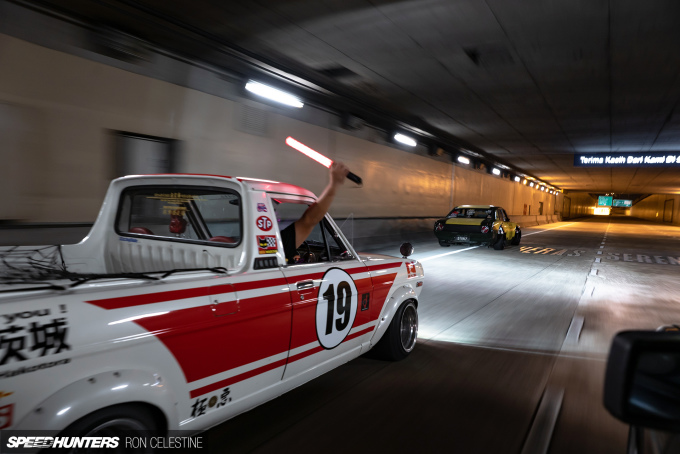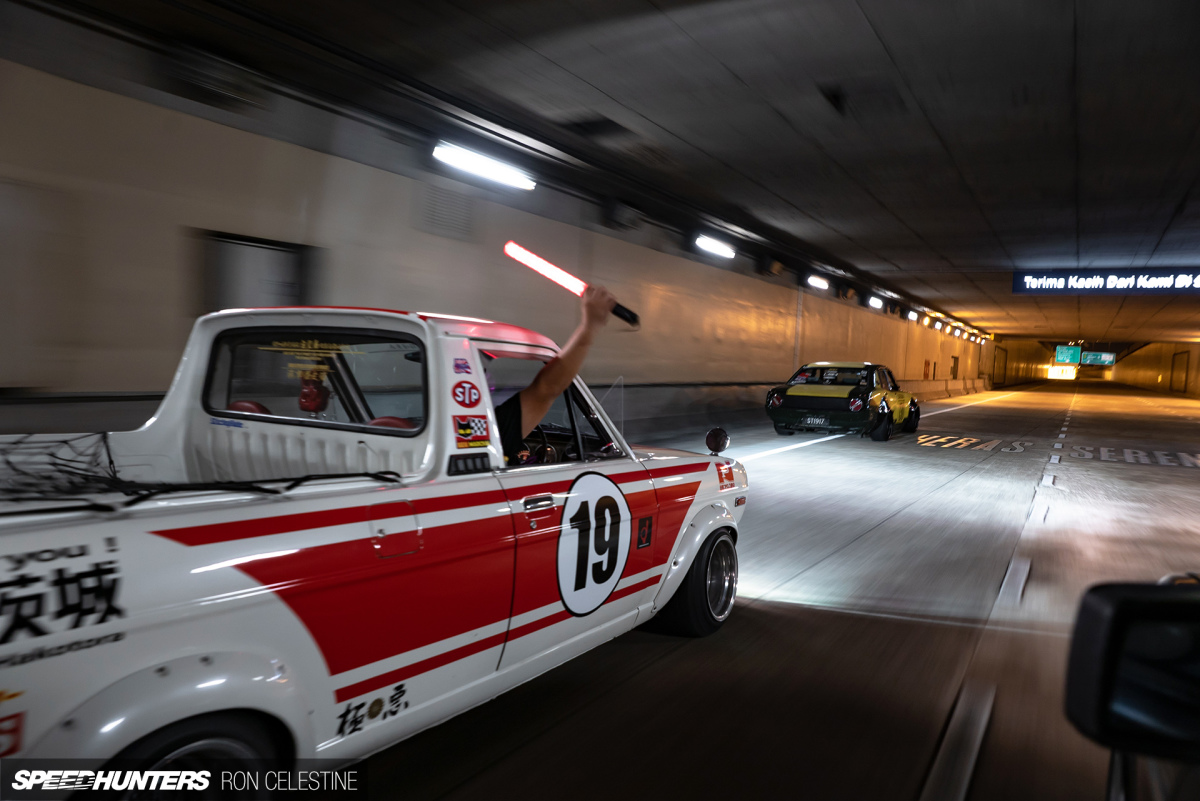 And therein lay the answer to what the Back Wheel Bitches' tunnel attack is all about. It's Malaysia's interpretation of Japanese bosozoku roaming the city and causing visual and aural chaos.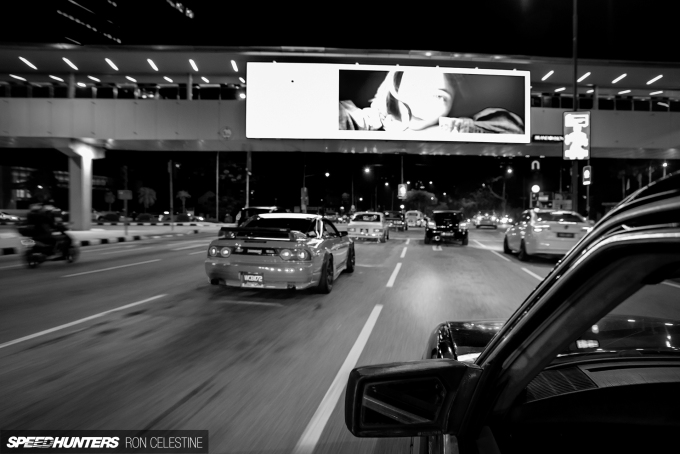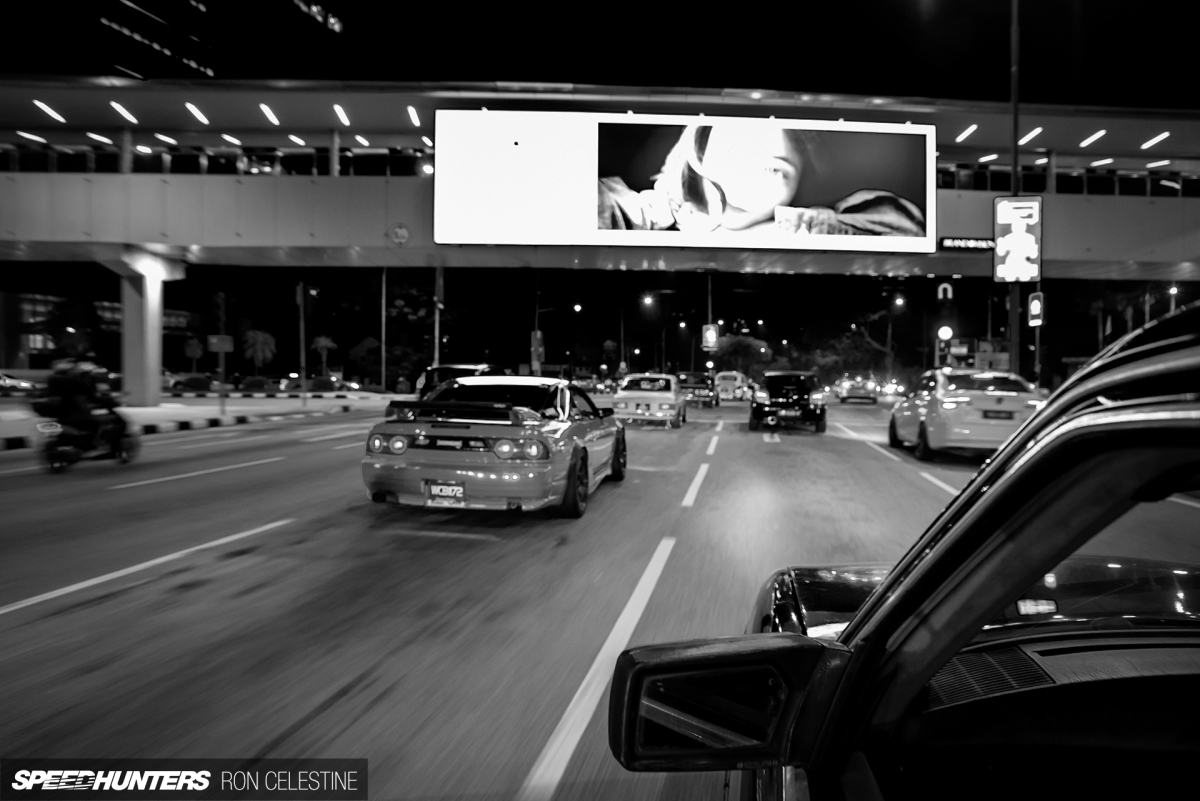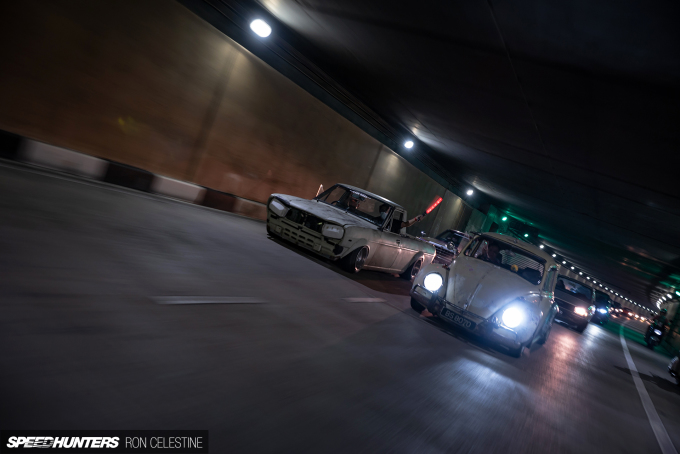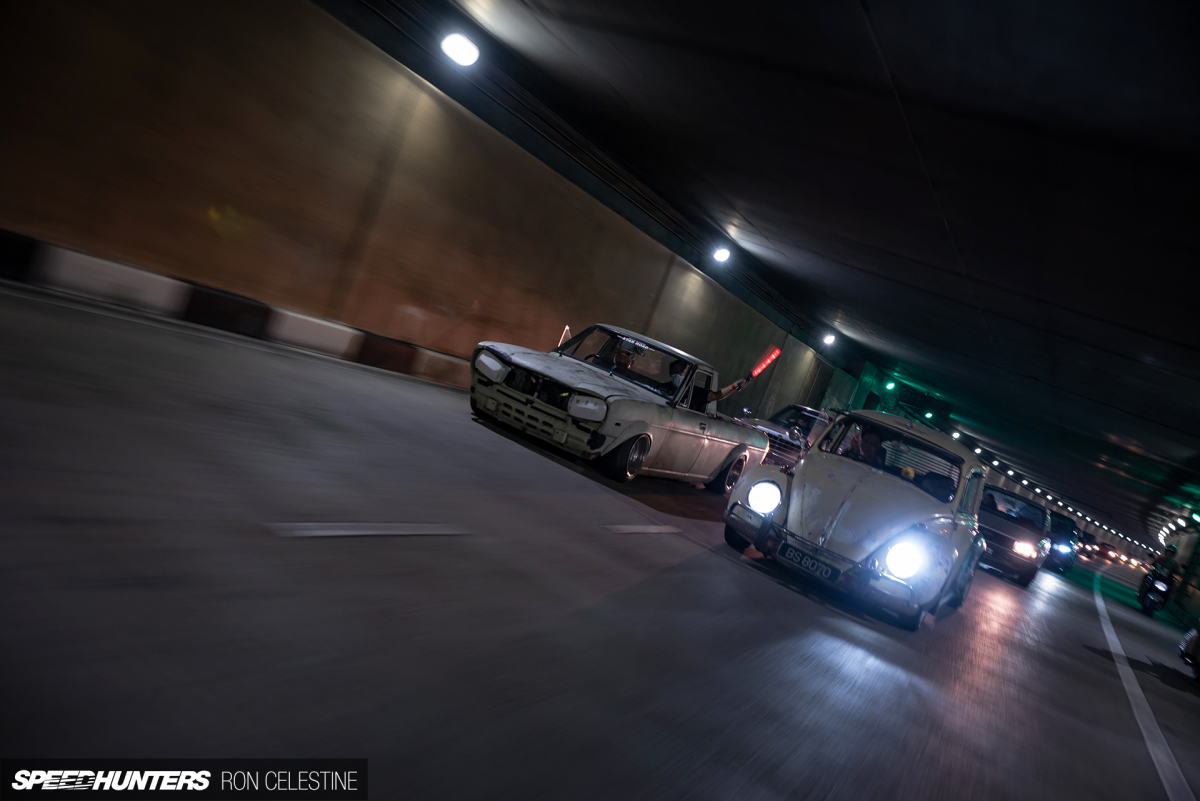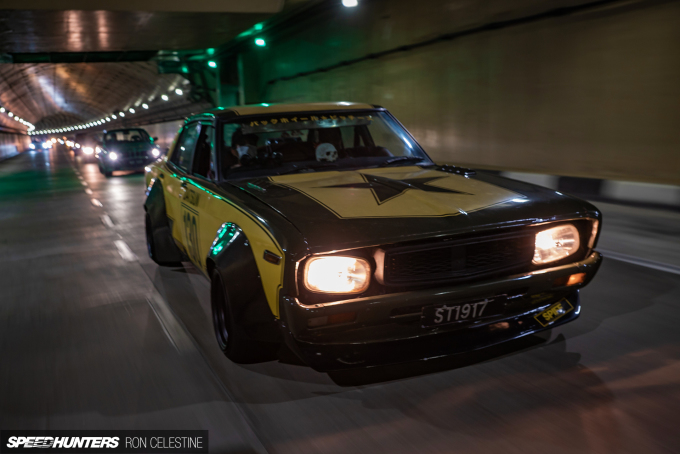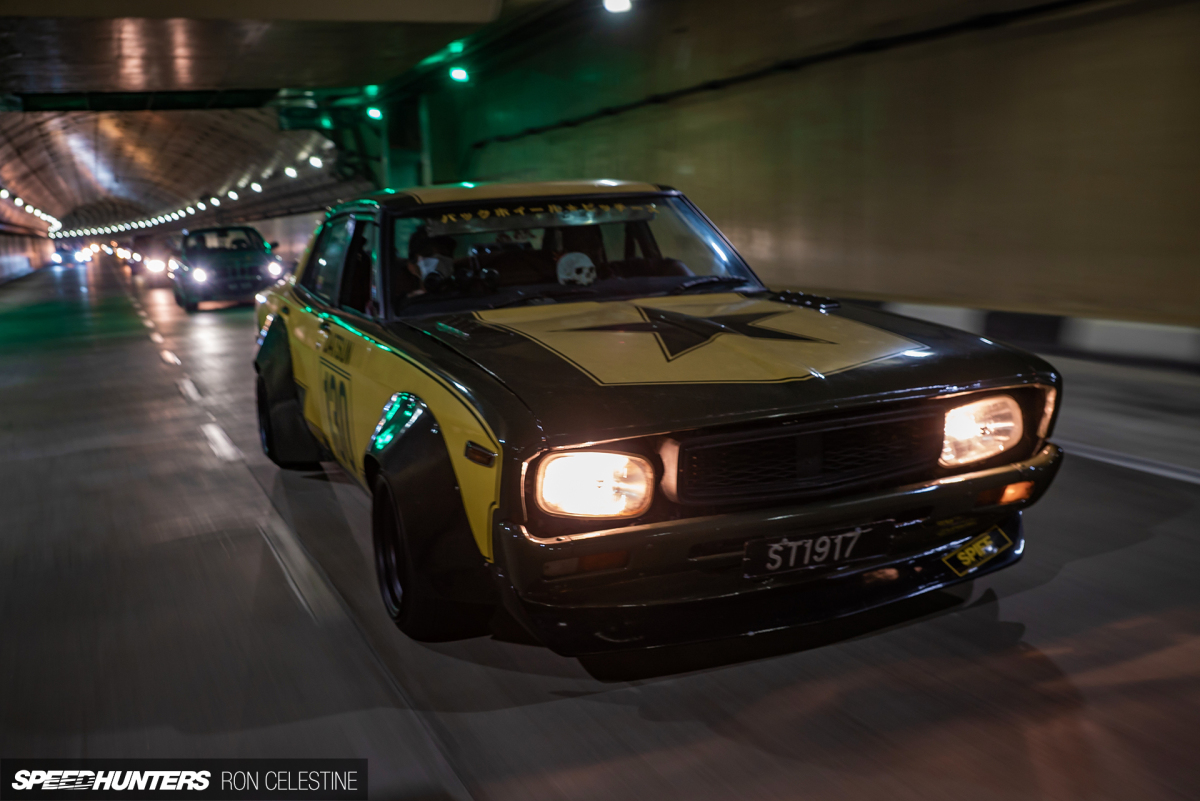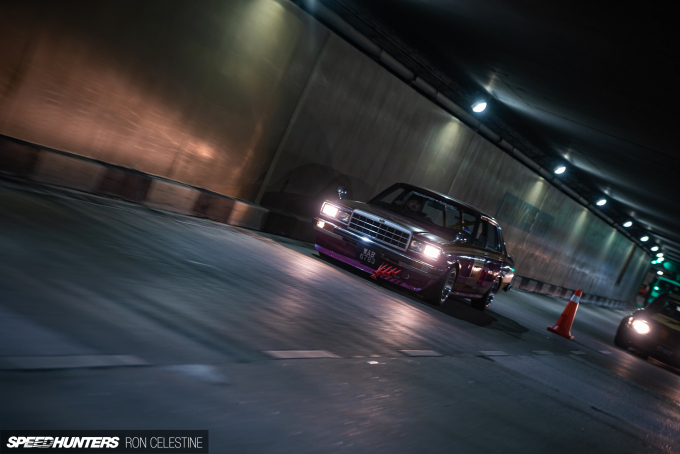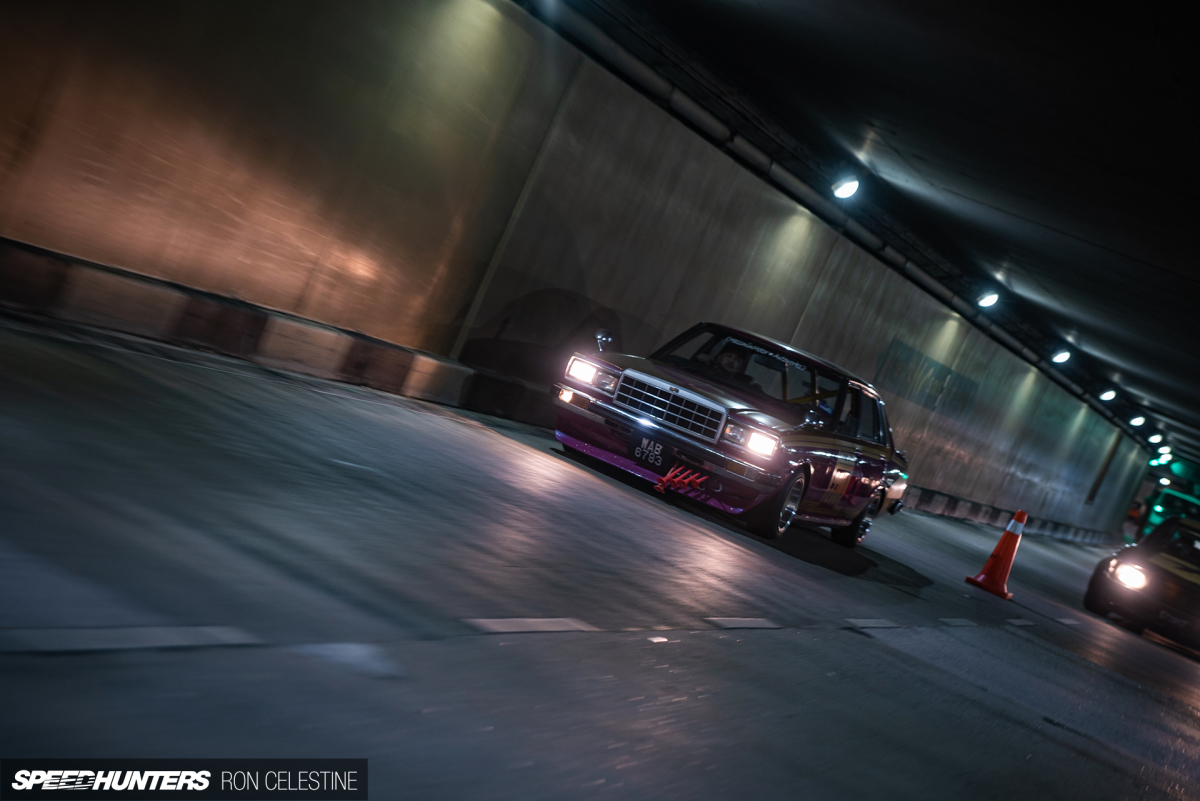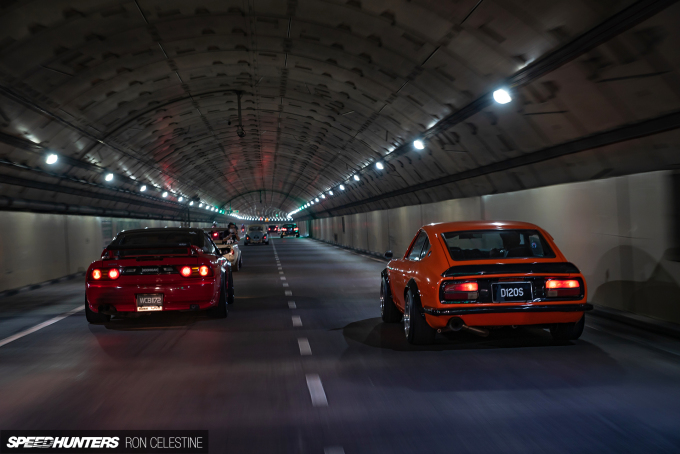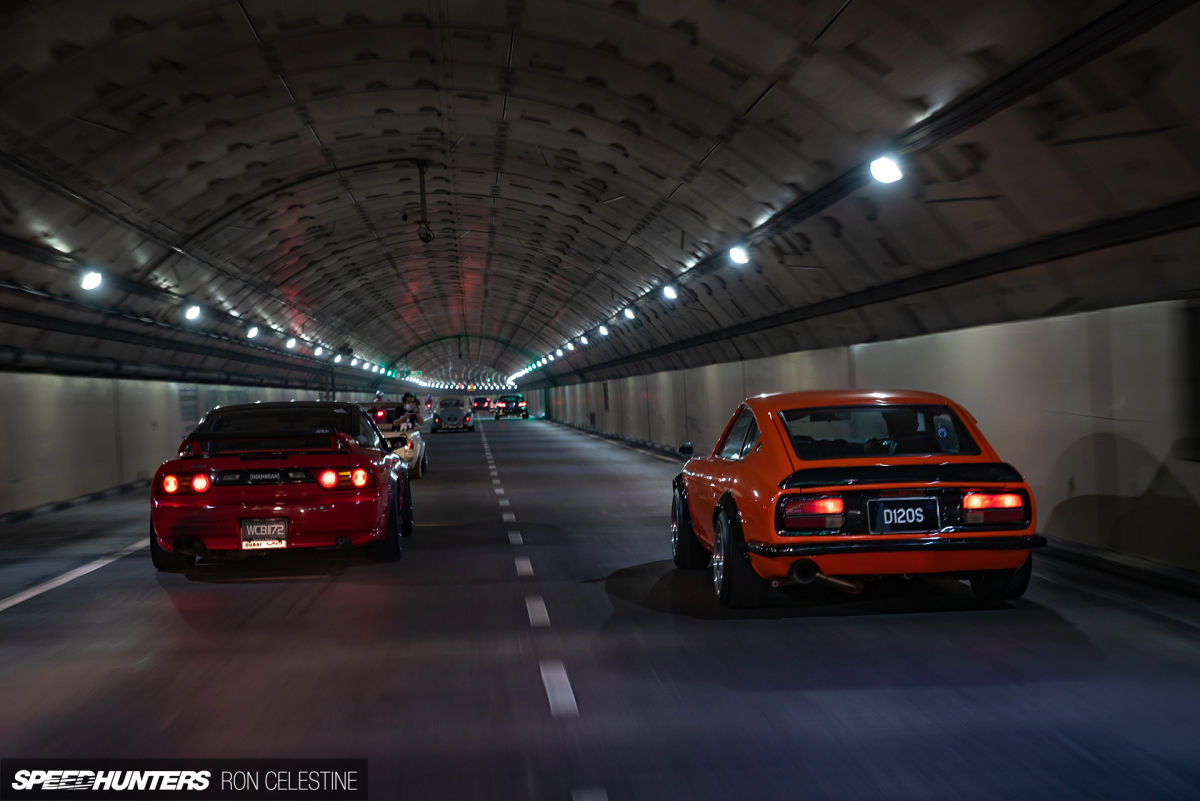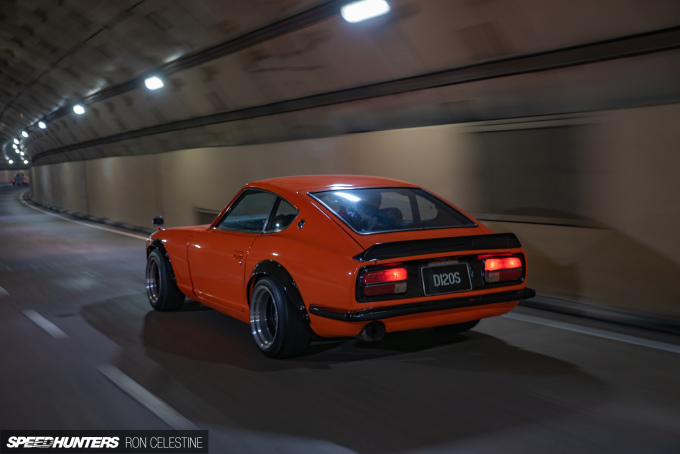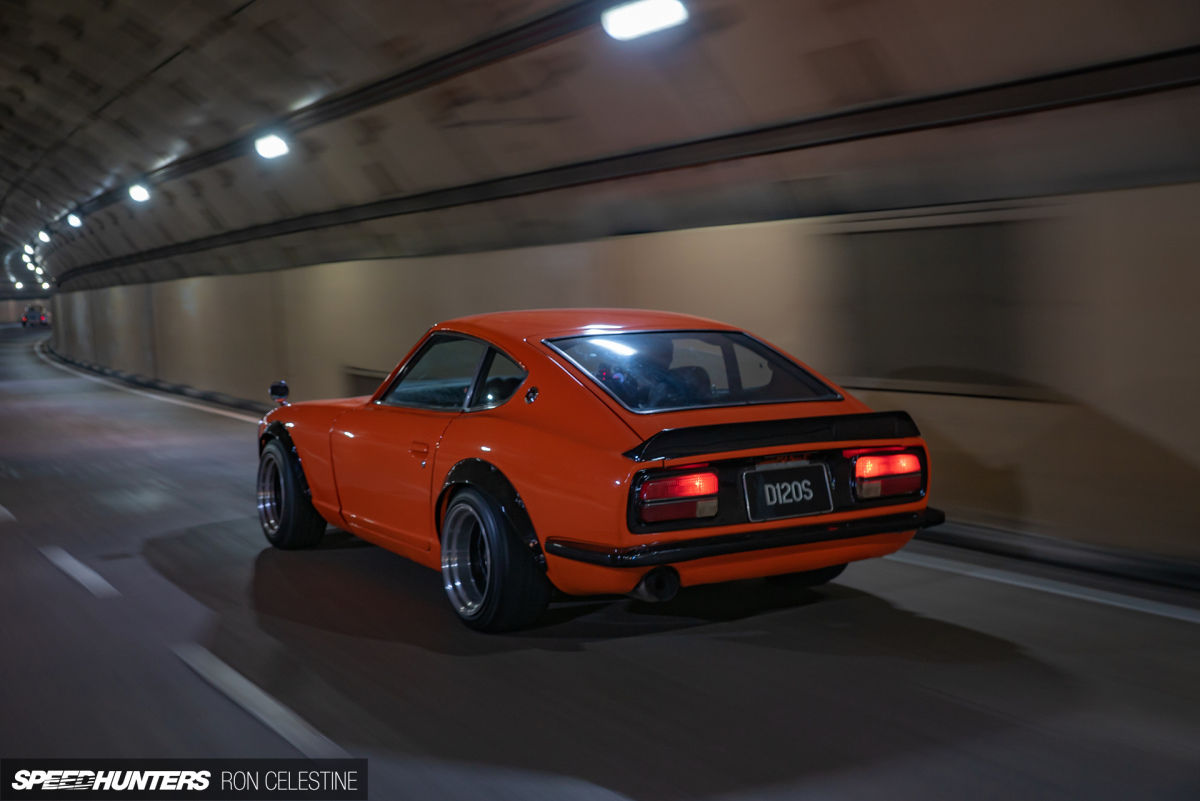 The plan was simple: In convoy, they would attack the network of underground tunnels near the city in the noisiest way possible.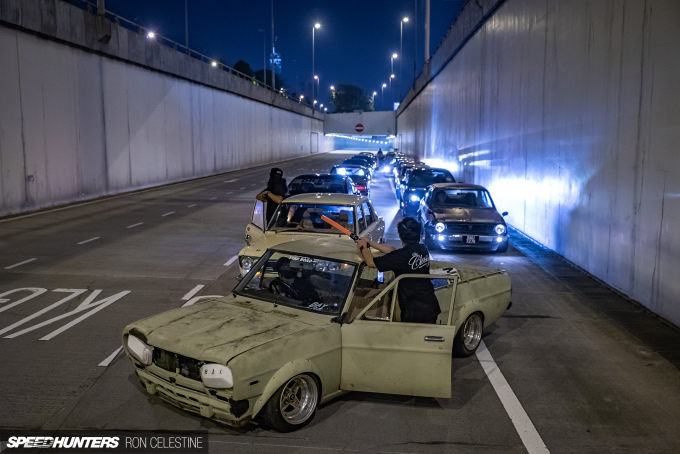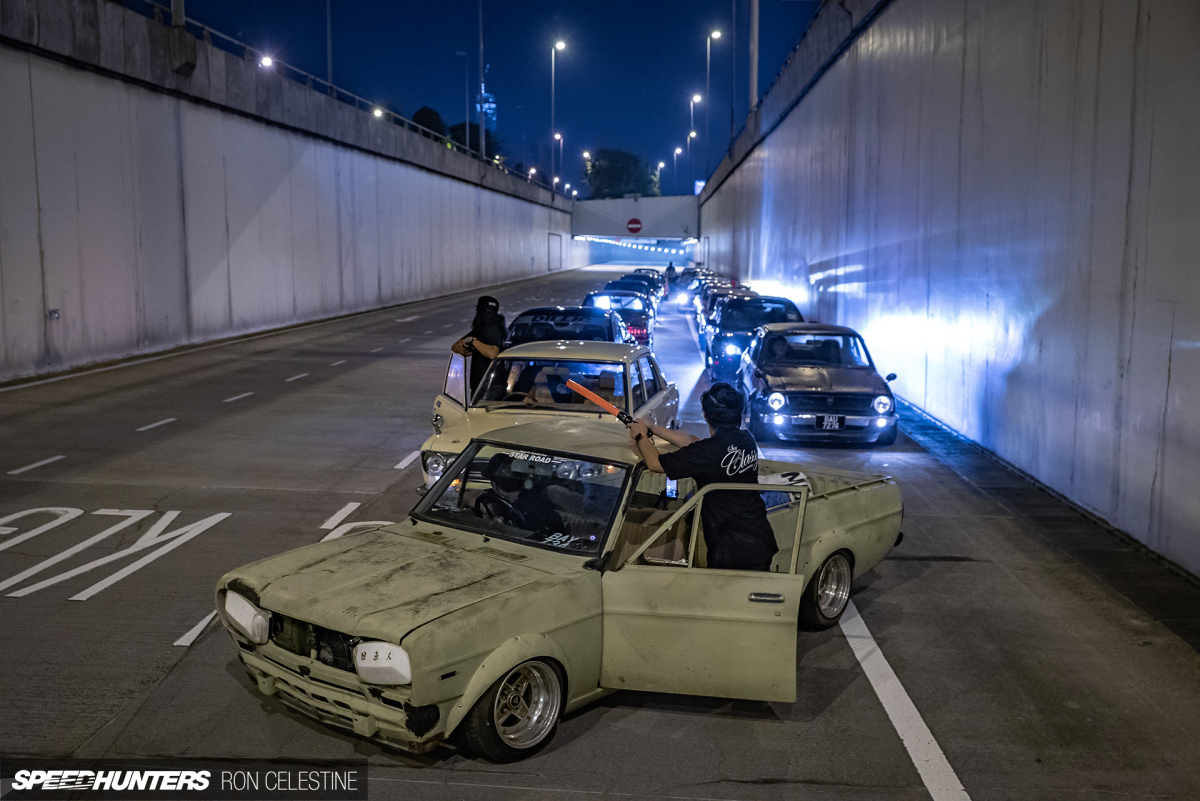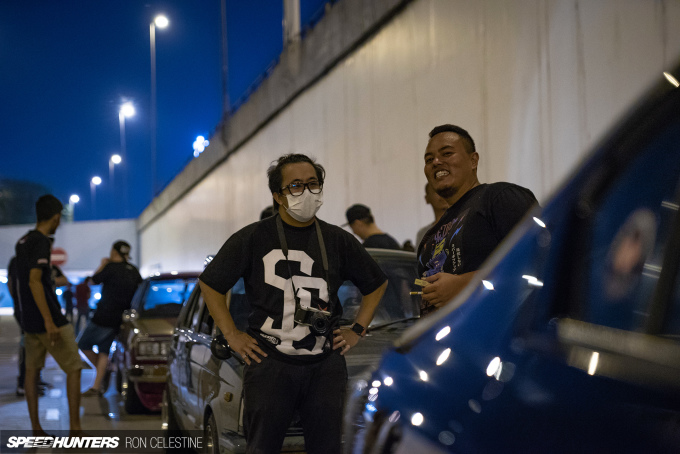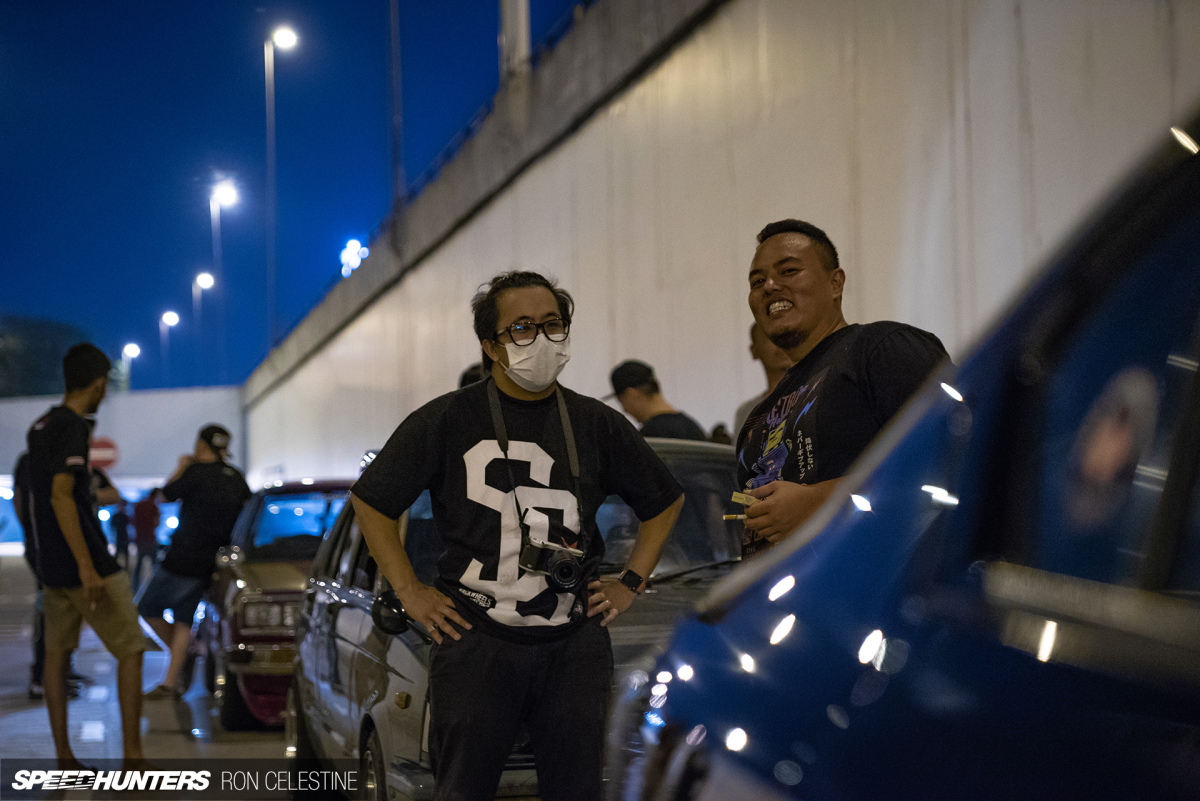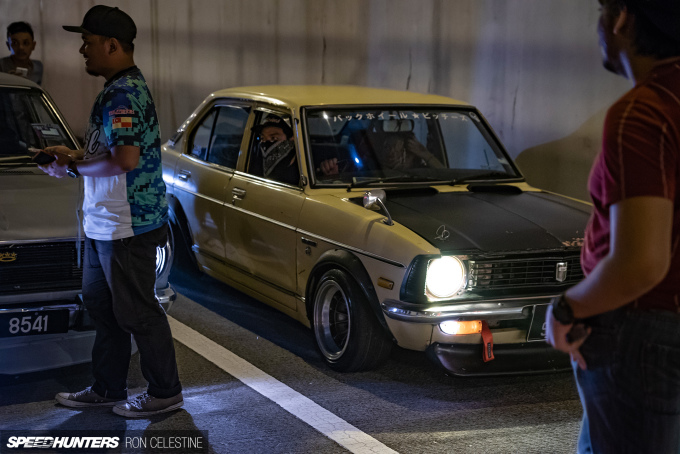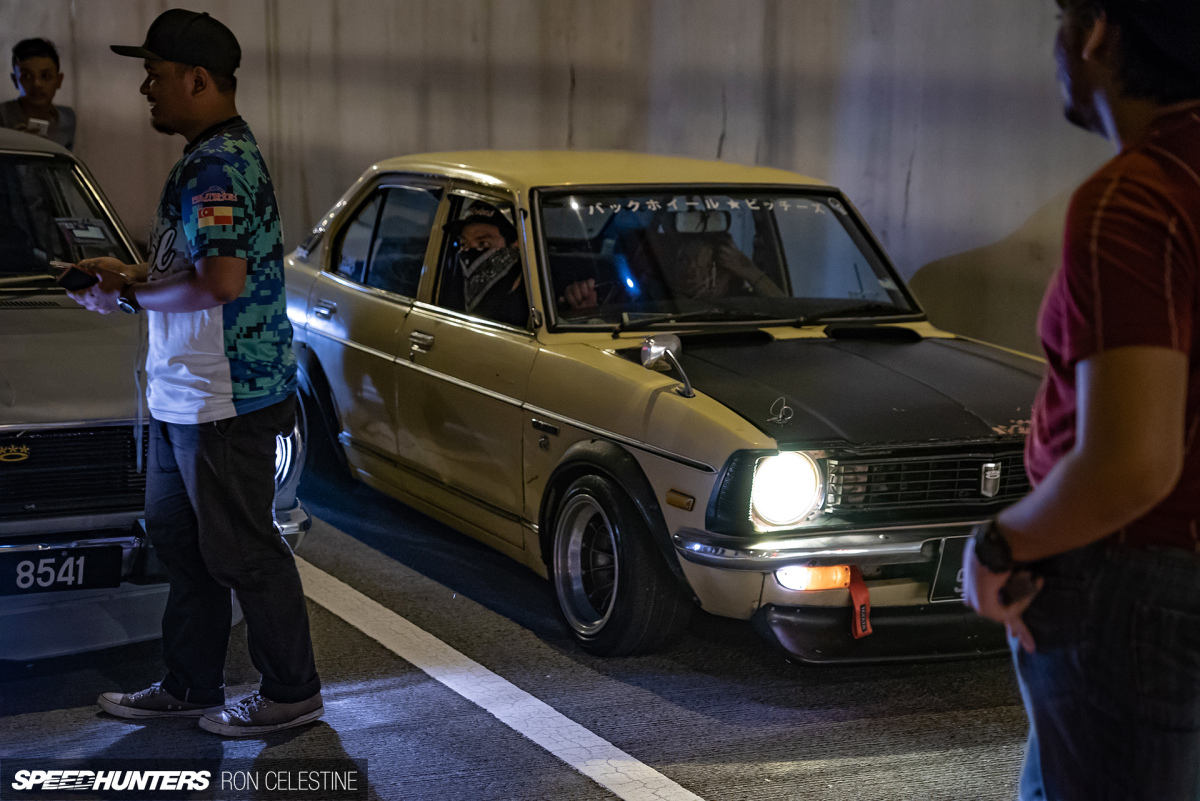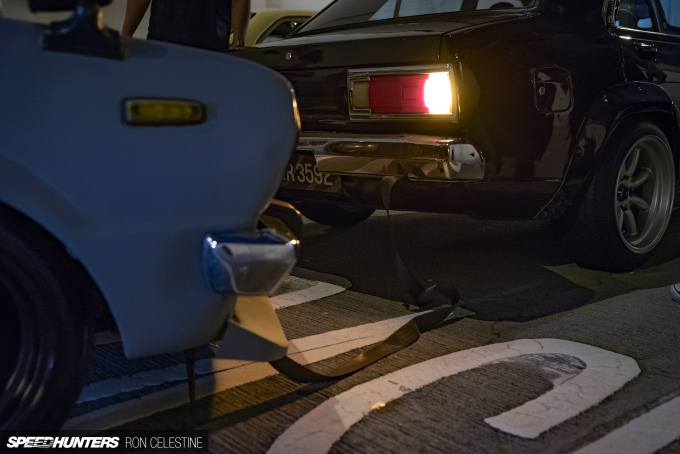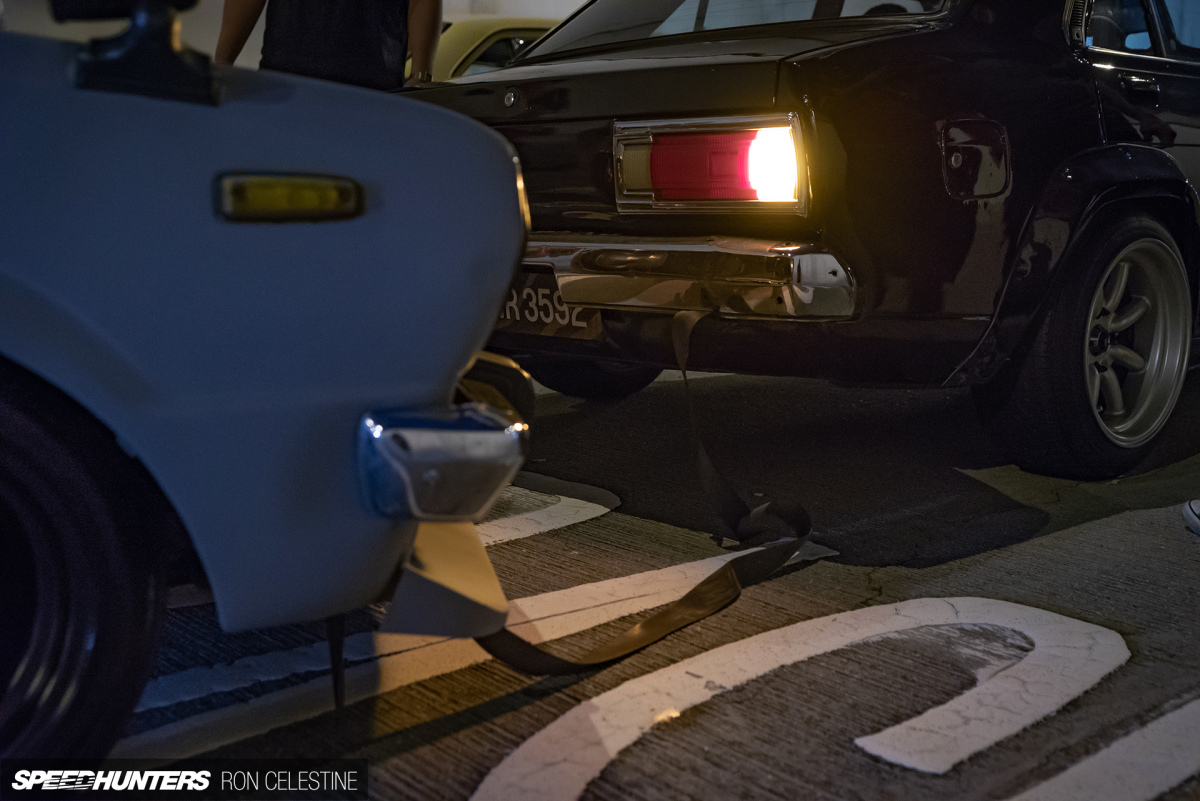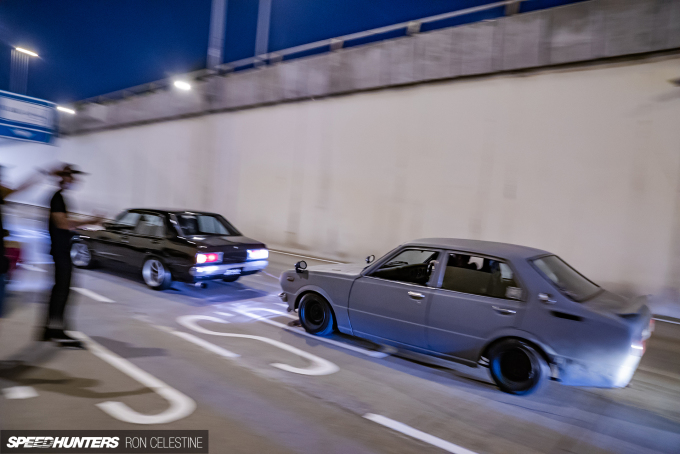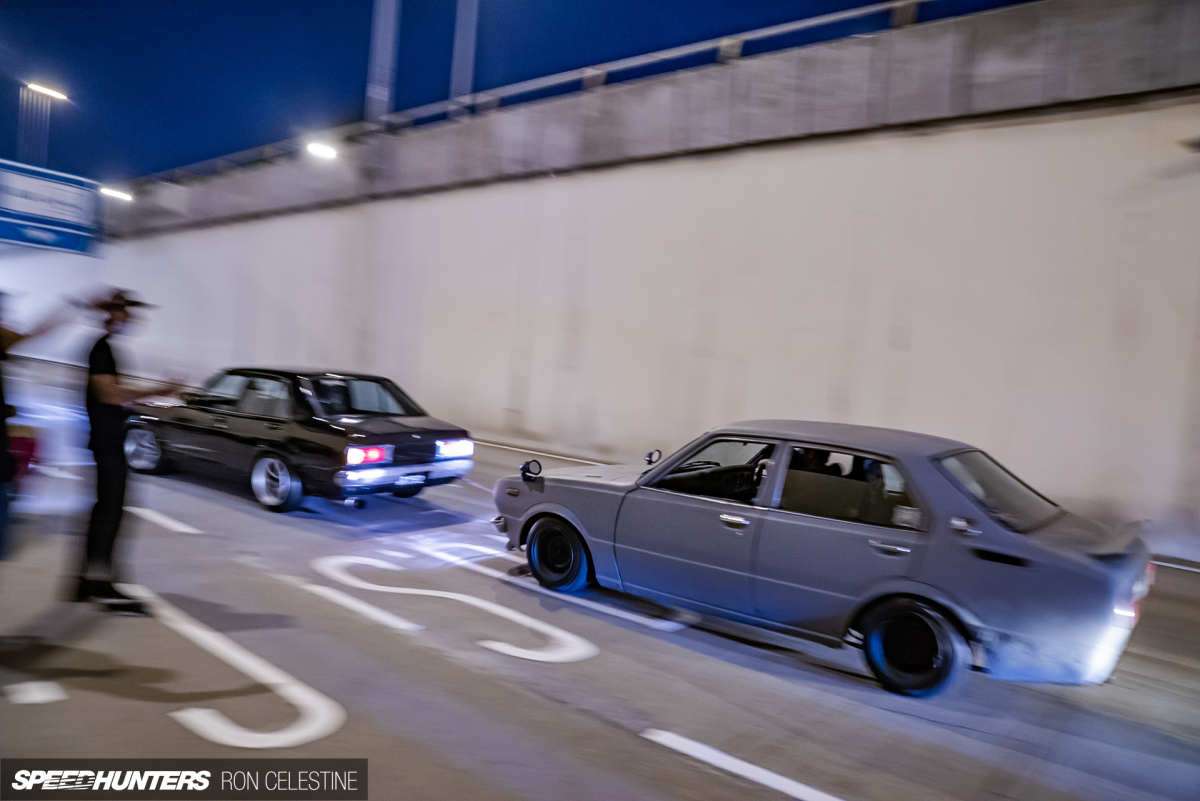 Towards the end of the tunnels was an open air section where everyone pulled over to let their cars cool off, and an attempt was made to repair one car, which ended in it having to be towed.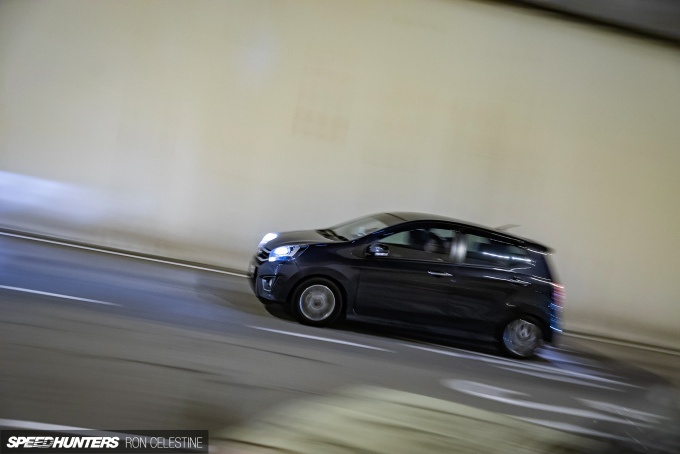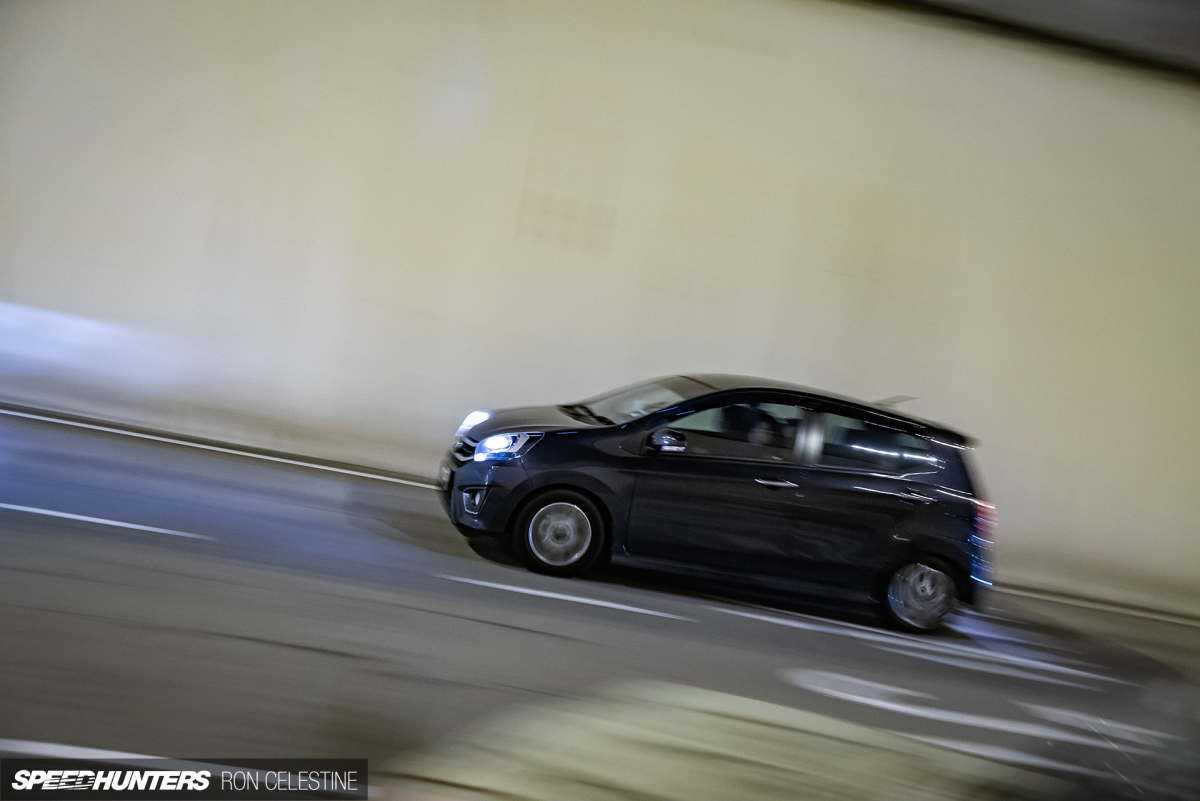 By now it was approaching to 2:00am, and I'm sure that anyone who spotted the convoy would have been wondering what the hell was going on.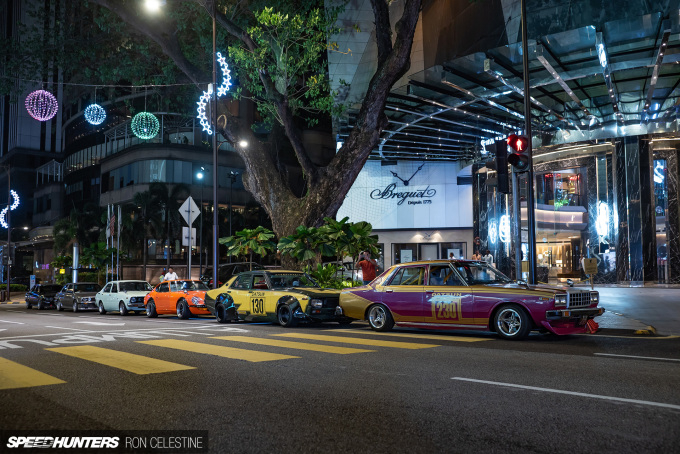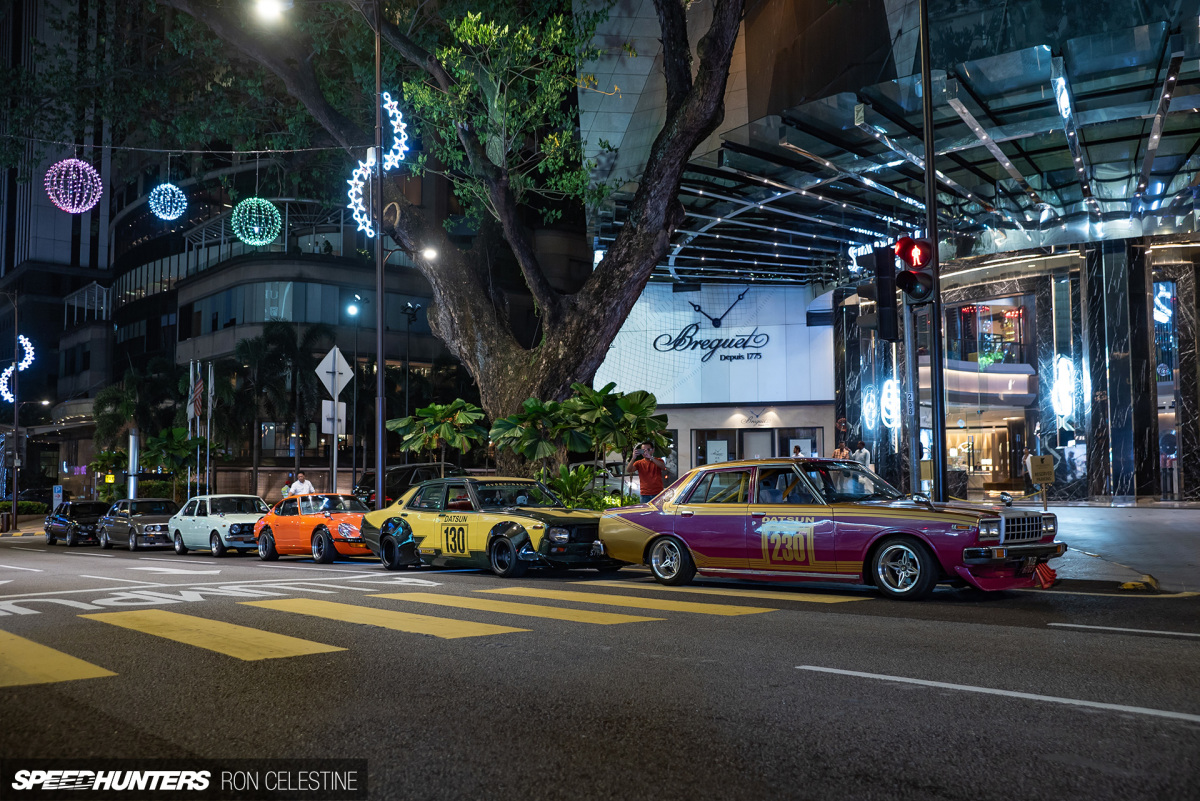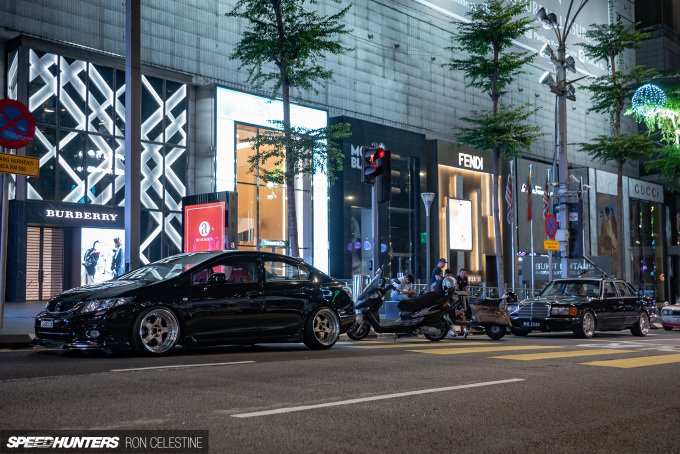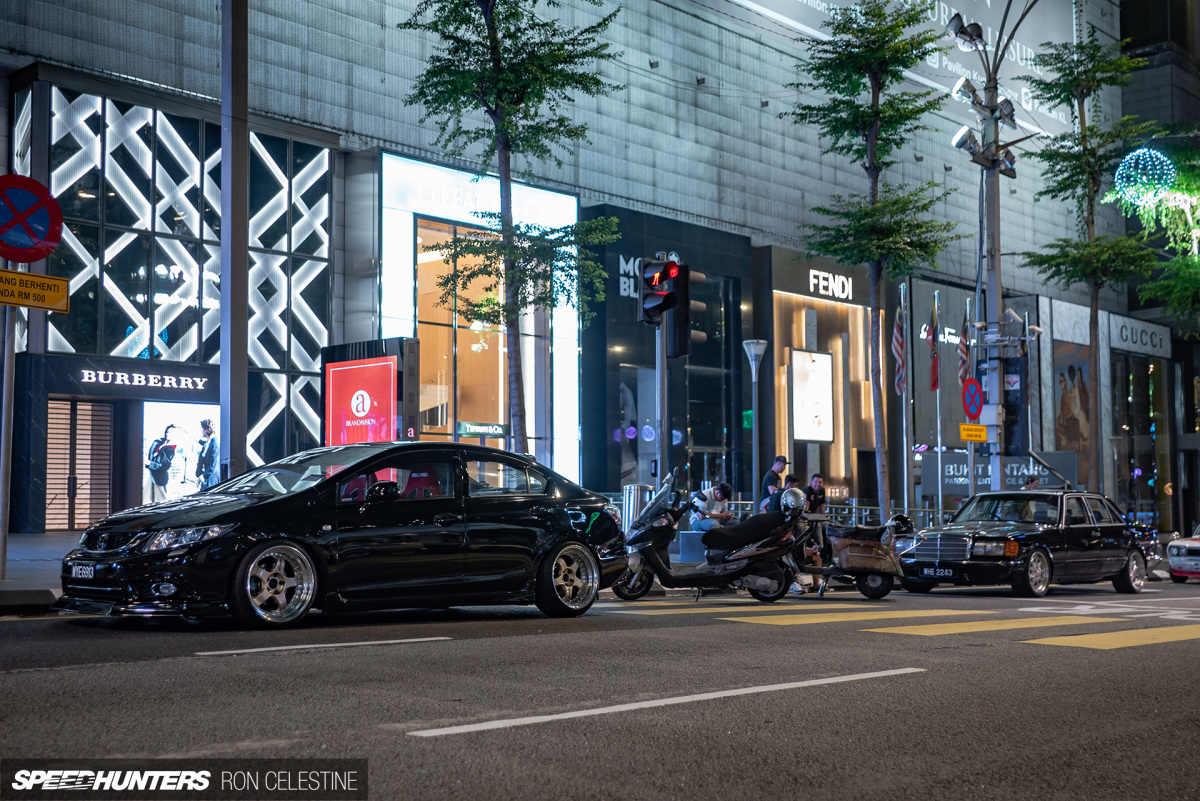 The night still wasn't over though. With darkness soon about to give way to light, we headed to one more location in Kuala Lumpur for a final photo opportunity.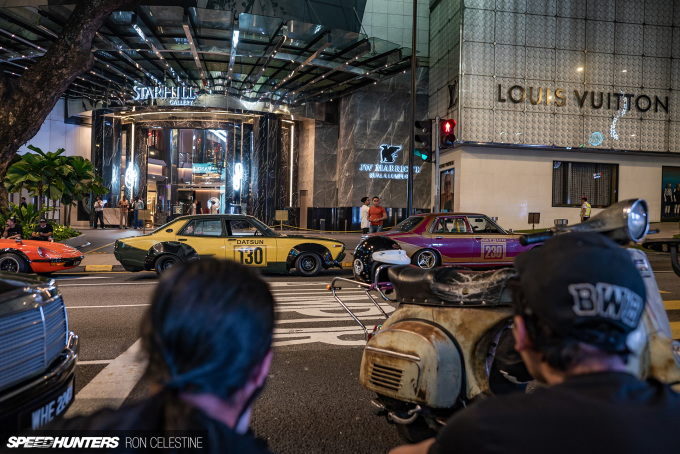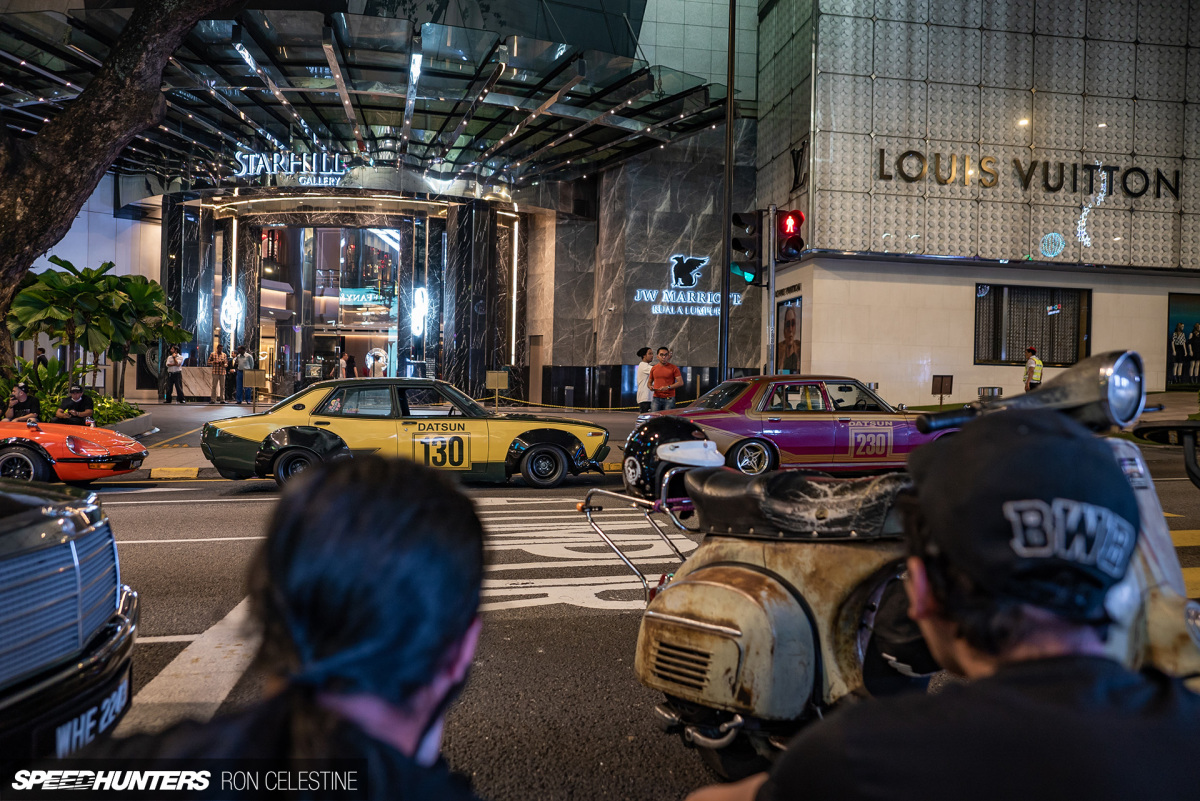 The juxtaposition of classic Japanese cars in this high-end boutique neighborhood was really cool, and a nice way to round out another amazing night in Malaysia.
It's one thing to know that Japan's car culture is admired and imitated around the world, but a whole different experience participating in a rendition of it, especially when bosozoku-style is involved.
My ears have only just stopped ringing.
Ron Celestine
Instagram: celestinephotography