Frown, Purist
Sometimes you don't need to throw the entire catalog at a car. If you make just a few choices carefully you can strike the right balance. The first choice that Jason Mendieta made was to get his hands on a Carrera 4.
Stepping up to the 964 meant saying goodbye to both his Forester and STI, but he hasn't looked back. Both Subarus were heavily modified, but Jason knew he had to go about this one carefully. The result is straightforward. Some of the Porsche DNA may have been lost along the way, but it's simple and clean. It's a car that Jason chose because he knew it wouldn't take much to make it his own.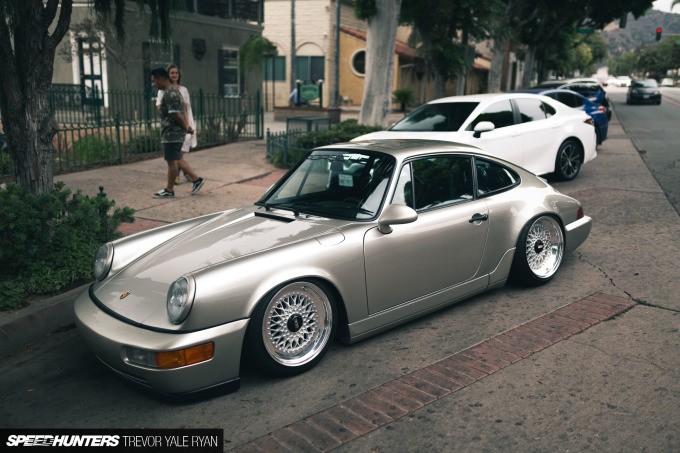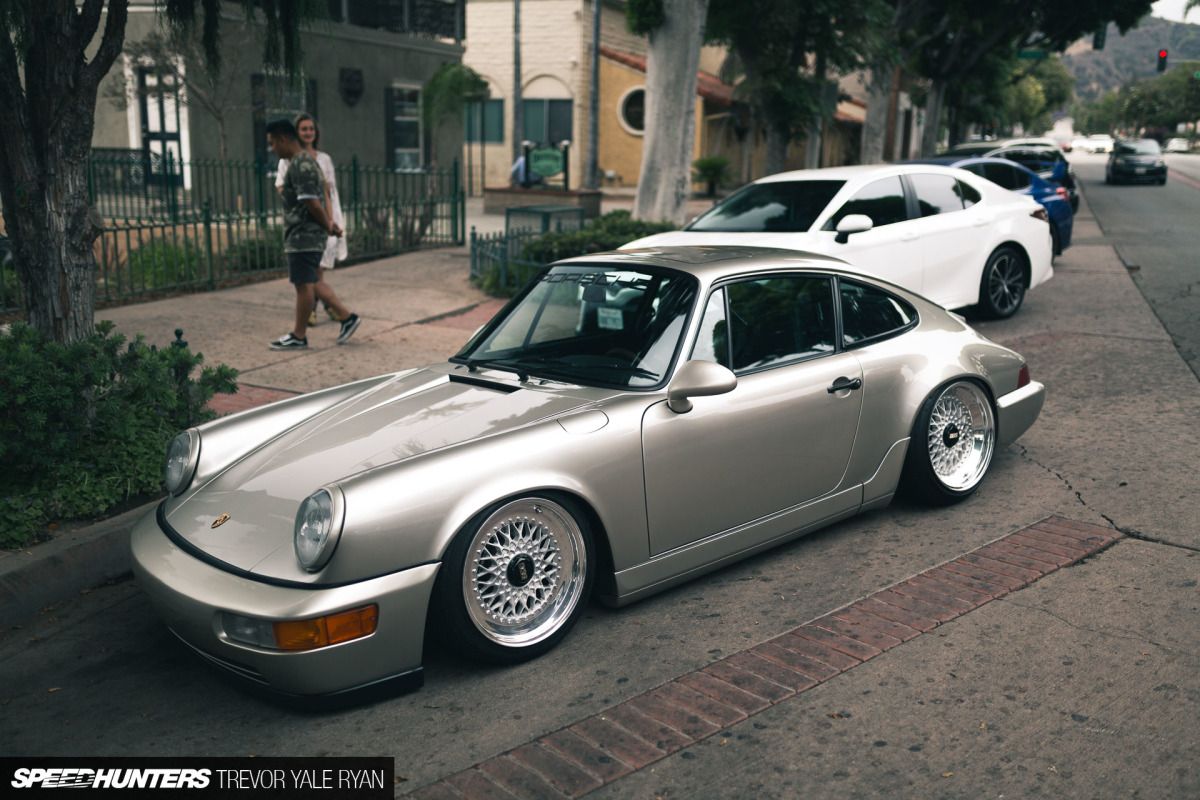 When I first came across the Porsche I was immediately enamored by it; there's something indescribable that happens when you remove the clear air space beneath a car.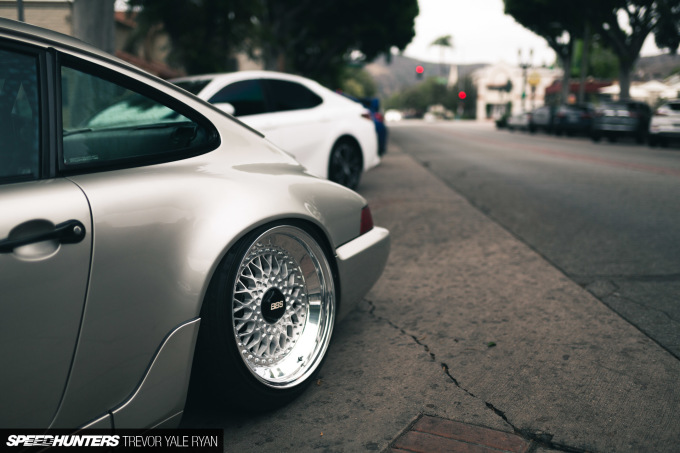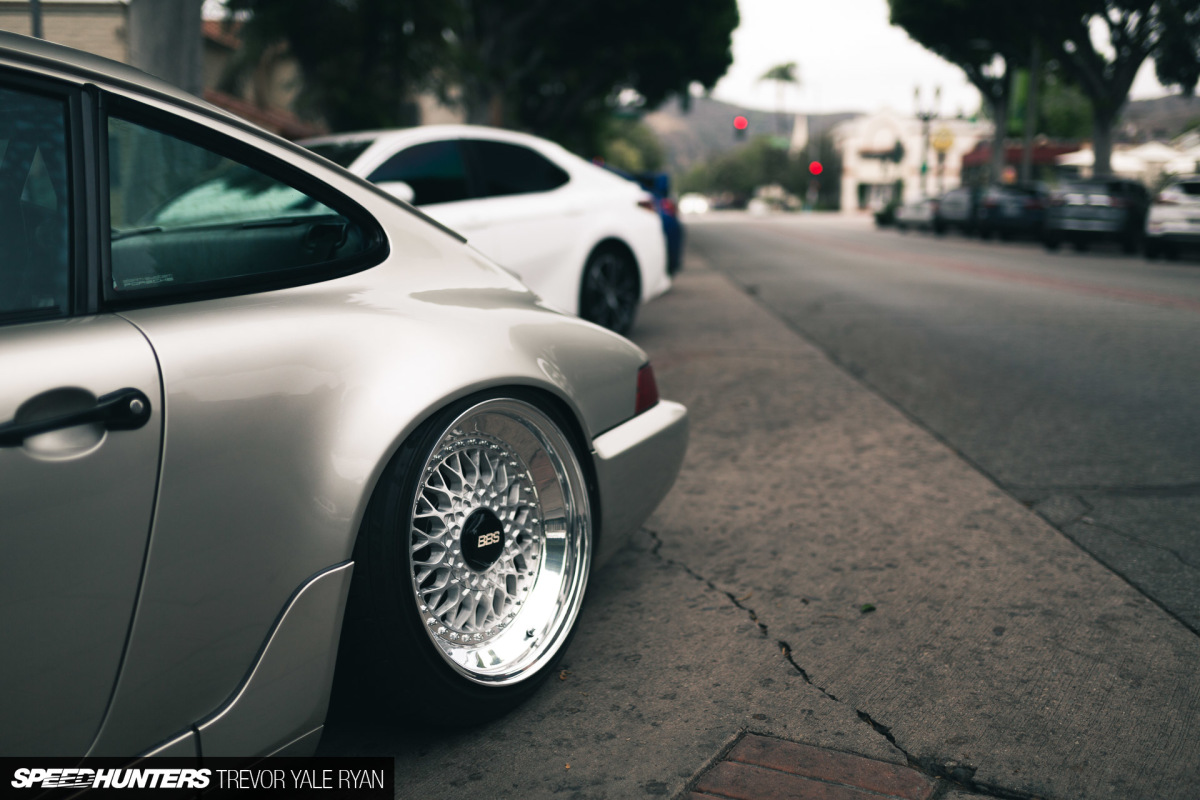 As the penultimate air-cooled Porsche, the 964 body-lines look even better when aired out. There's no denying that this is a car with presence.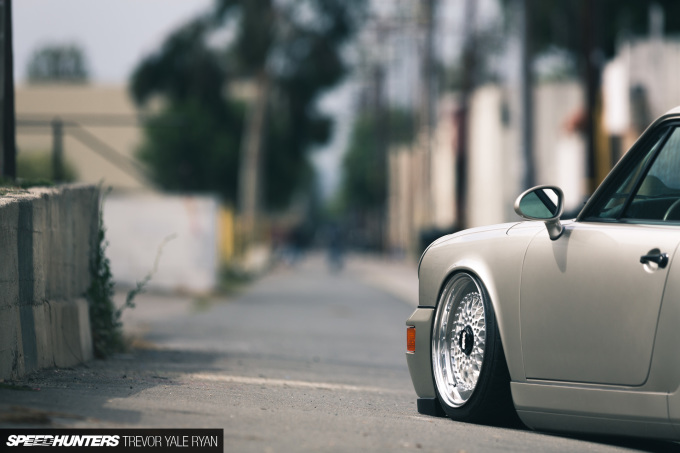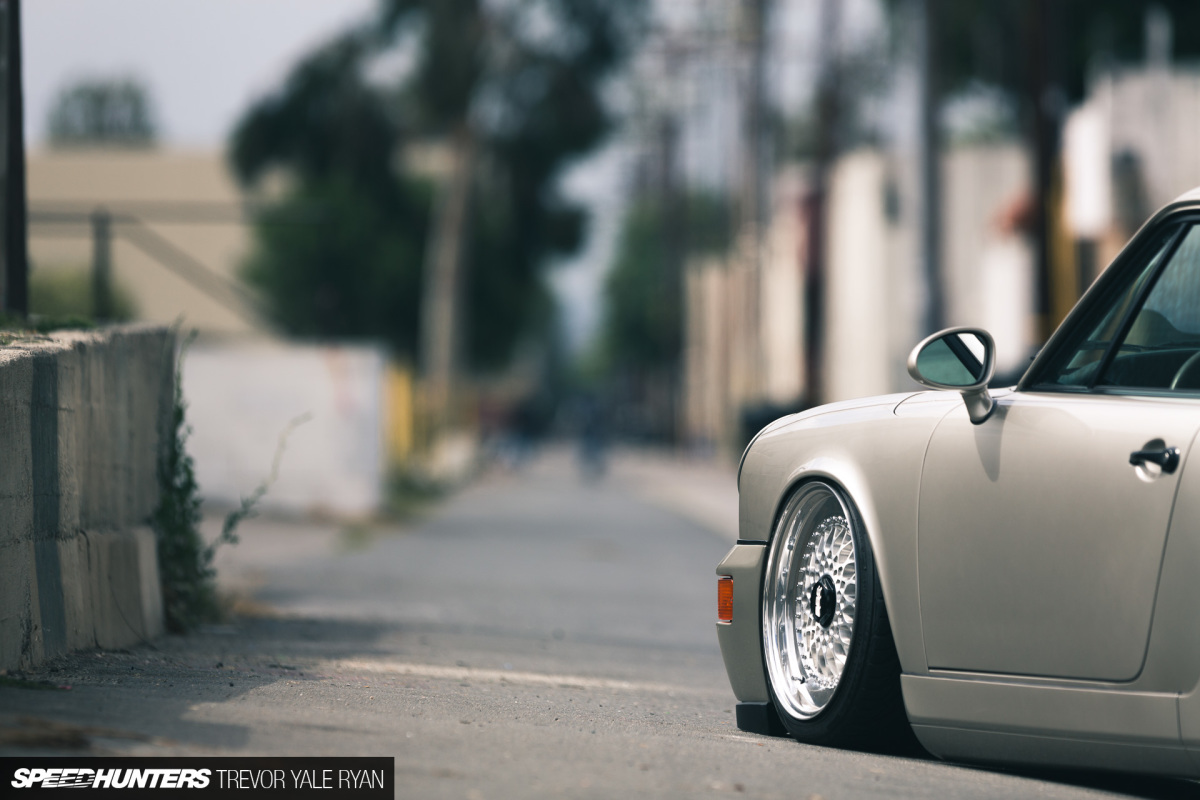 It really goes to show what a good wheel does to a car too. In this case Jason resized his BBS RSs himself; they now measure 17×8.5-inch and 17×10.5-inch front and rear respectively. He's had other wheels on the car too, and you can see them on his Instagram if you're so inclined. As it sits now the fitment is spot on.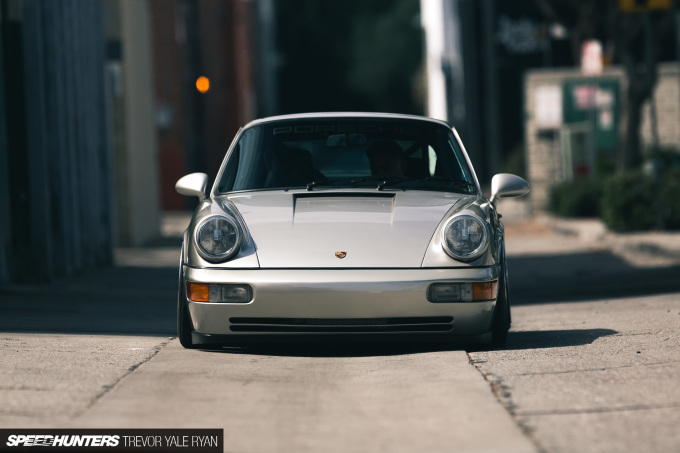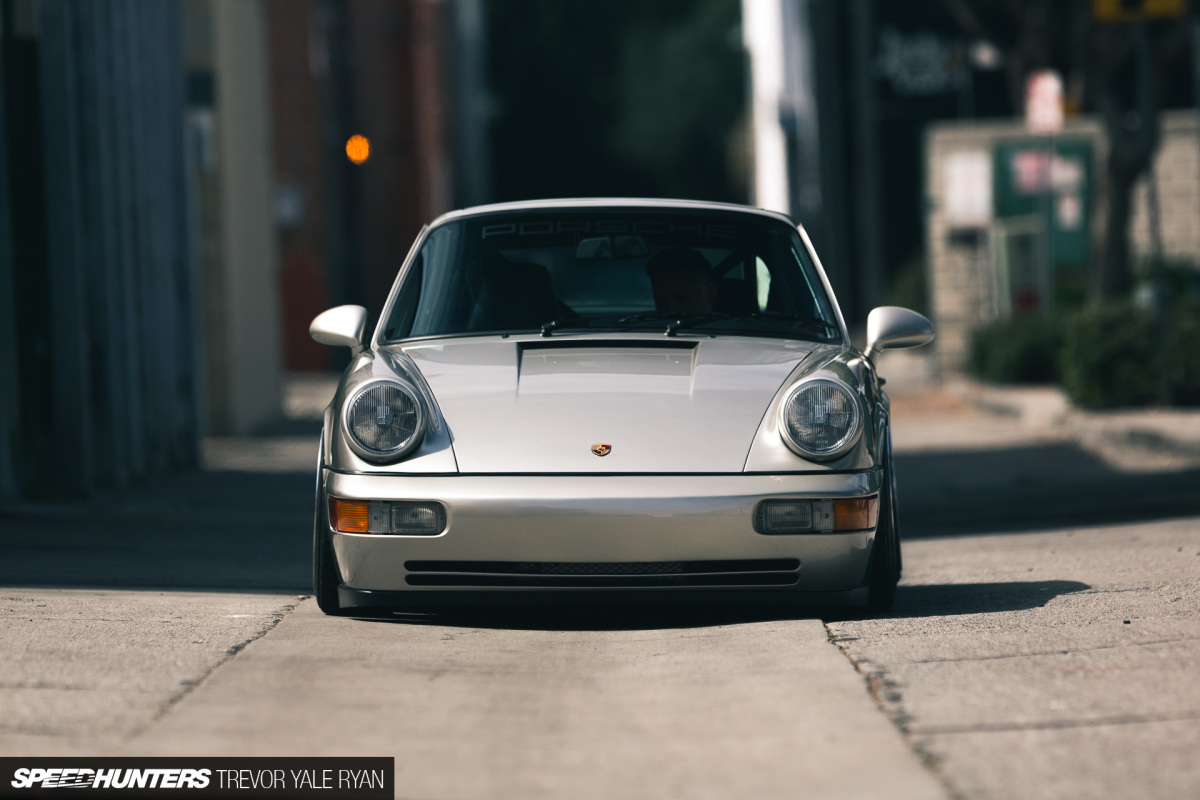 To get this snug-like-a-glove look and still get around the greater Los Angeles area, Jason needed to go with an air ride setup. He's chosen Air Lift Performance parts with V2 management to navigate the potholes.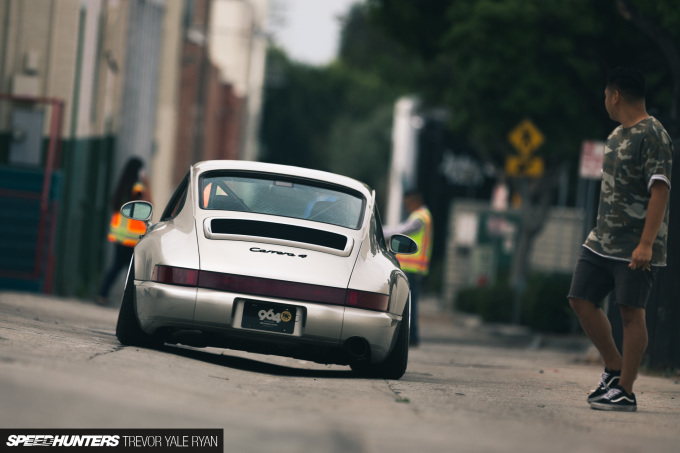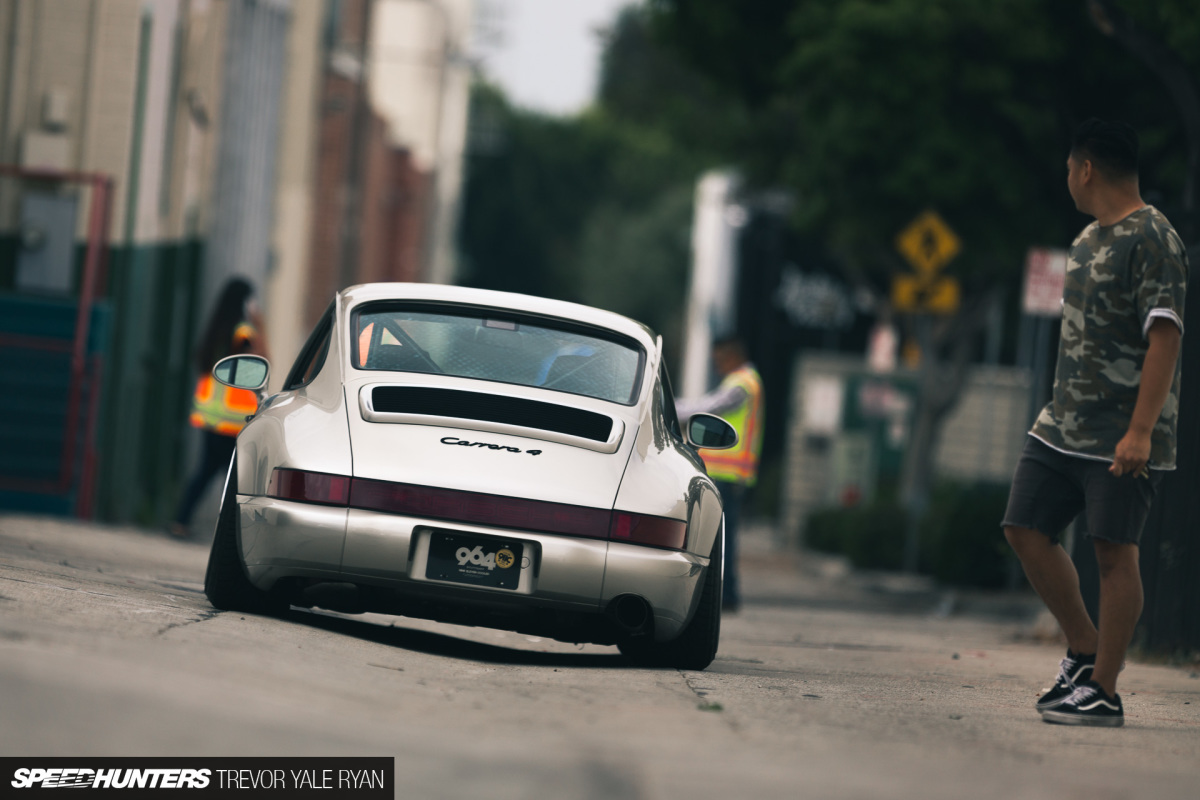 Incidentally, while we were scurrying around the back alleys, a team of people showed up to discuss fixing said potholes in this area.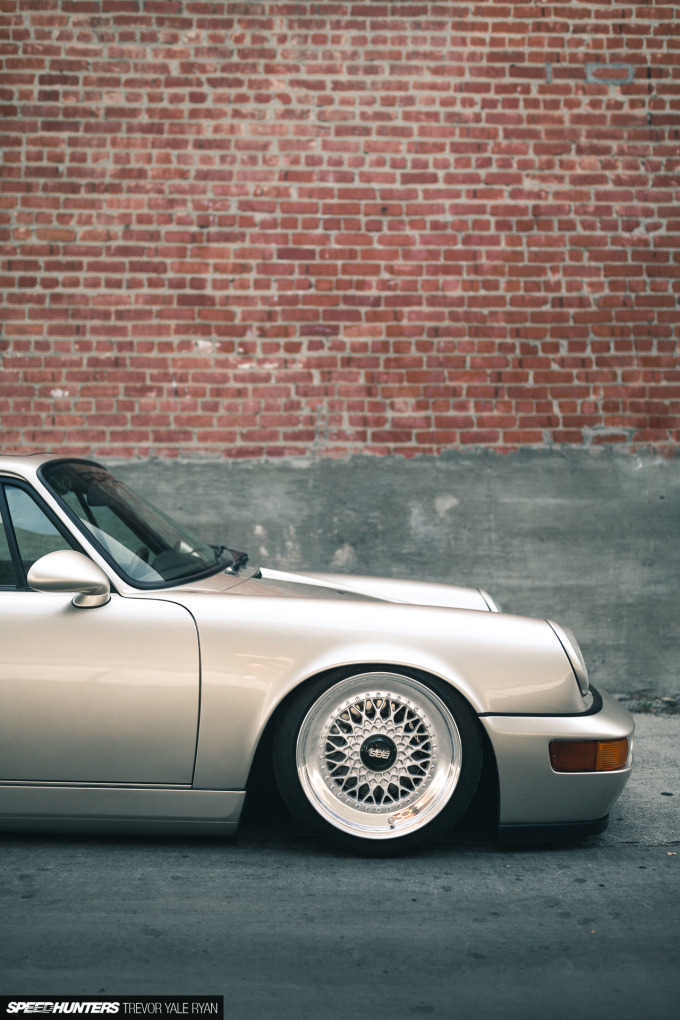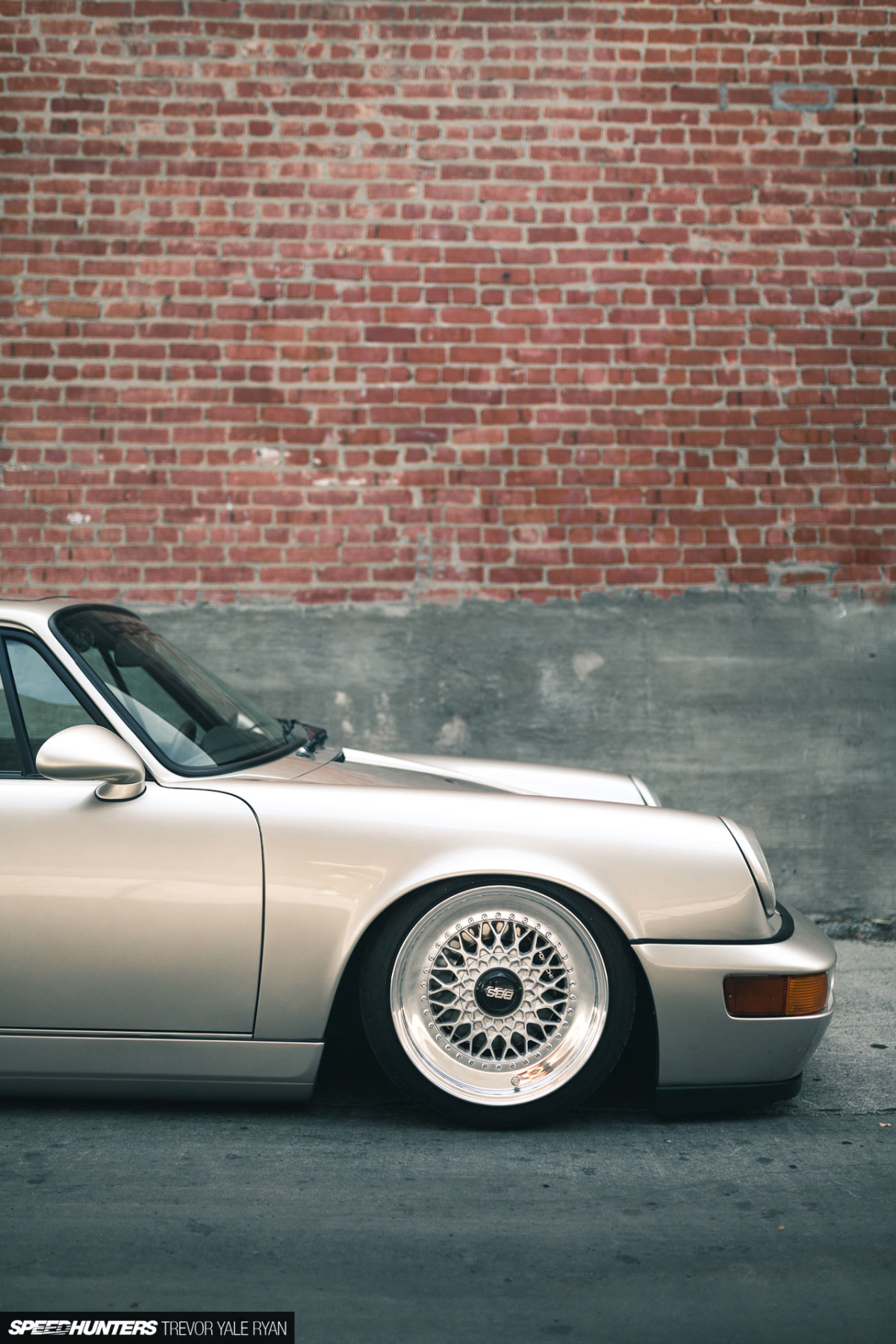 Potholes aside, Jason's built this car exactly as he always wanted. Eighties styling coupled with his own imagination, he says it's a car that makes purists frown. But should they?
Improving Perfection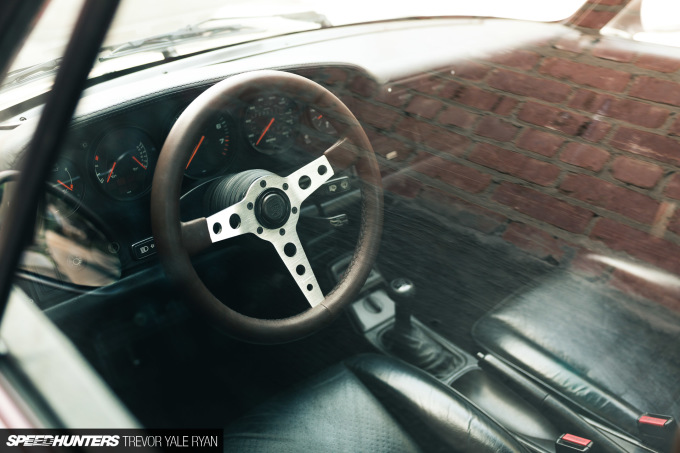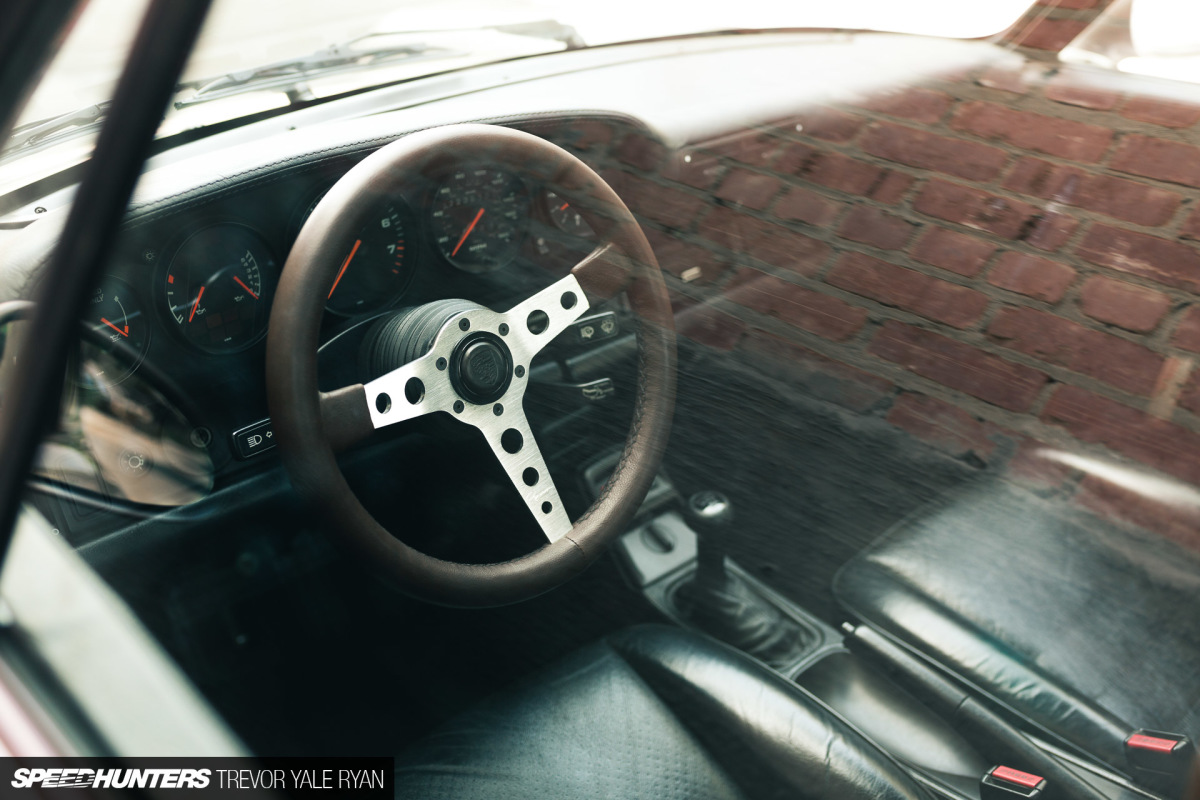 Before we hit up the backroads to find out, I had to give the inside of the Porsche a thorough once-over.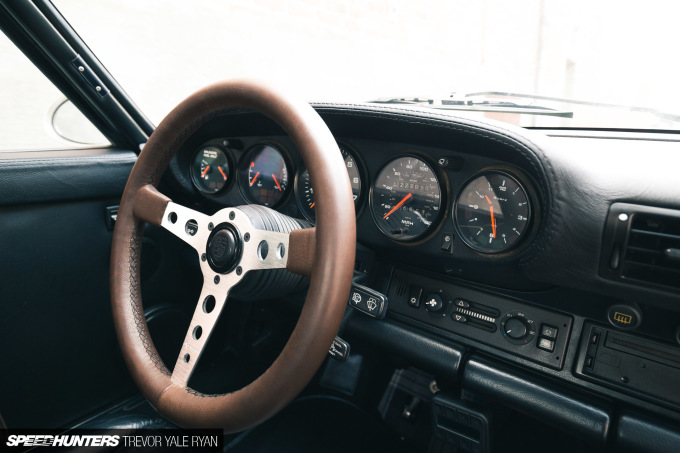 As you can see, the 'clean and simple' mantra has been uttered here as well. Porsche certainly knew what they were doing back in the day and the custom wrapped Monaco wheel from our friends at Renown USA will be the first thing you notice.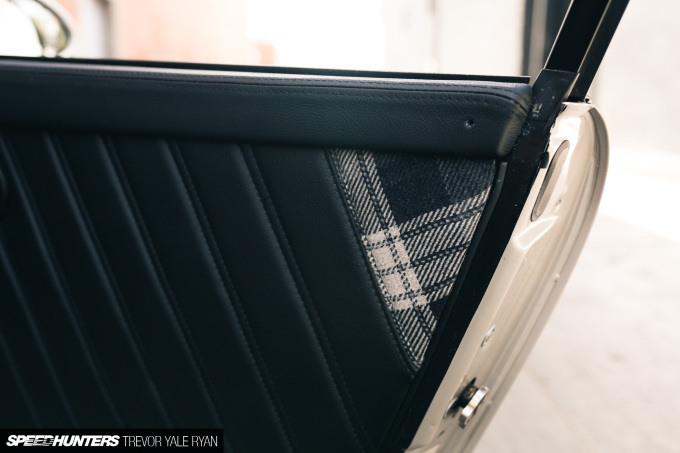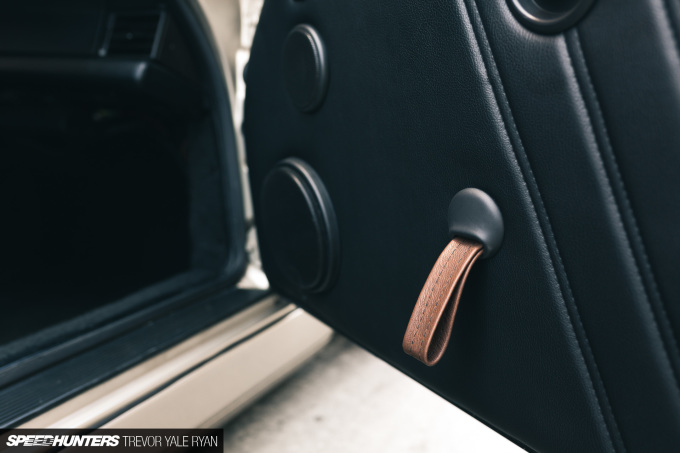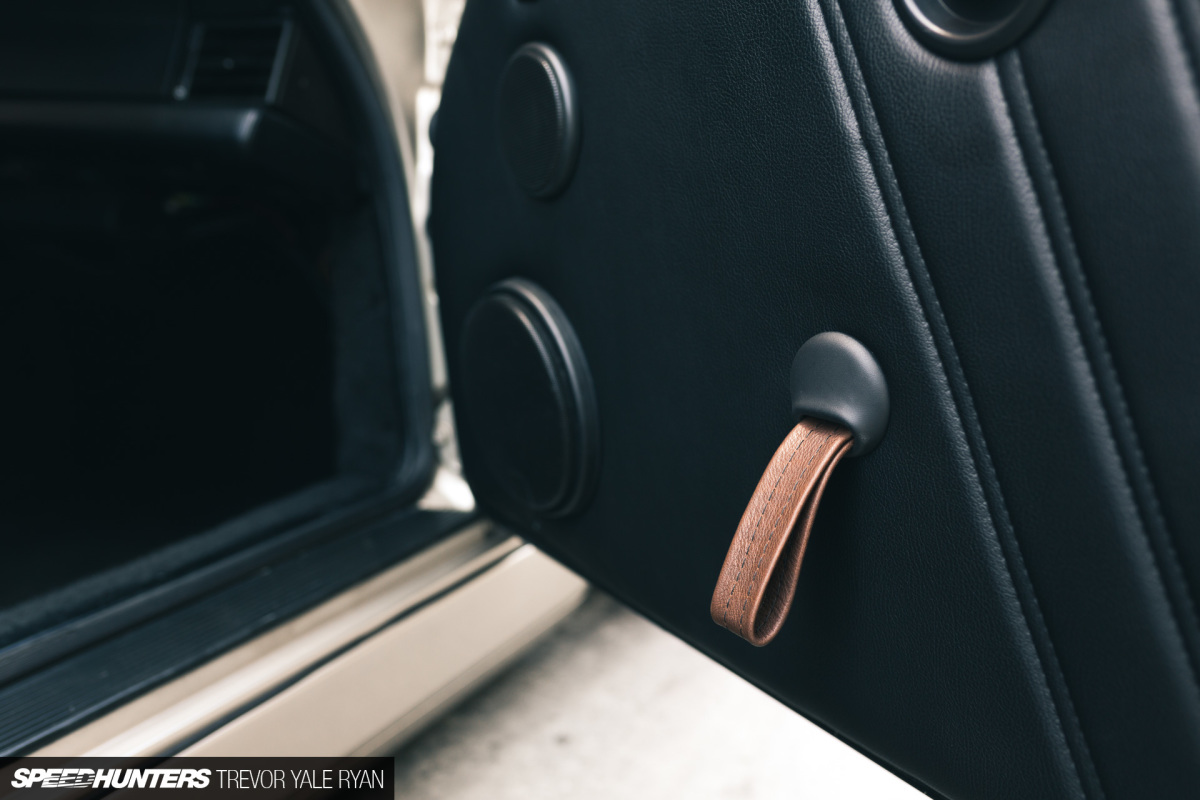 Look a bit closer and you'll find a freshly leather-wrapped dash and tasteful door cards finished with plaid, nice stitching, and RS-style leather pull tabs which match the Renown wheel.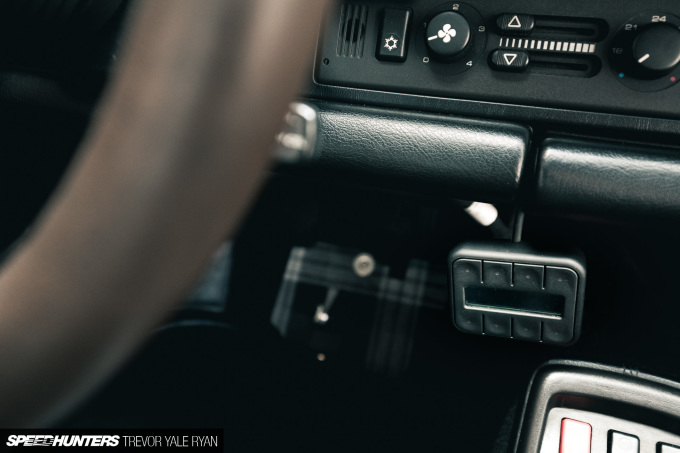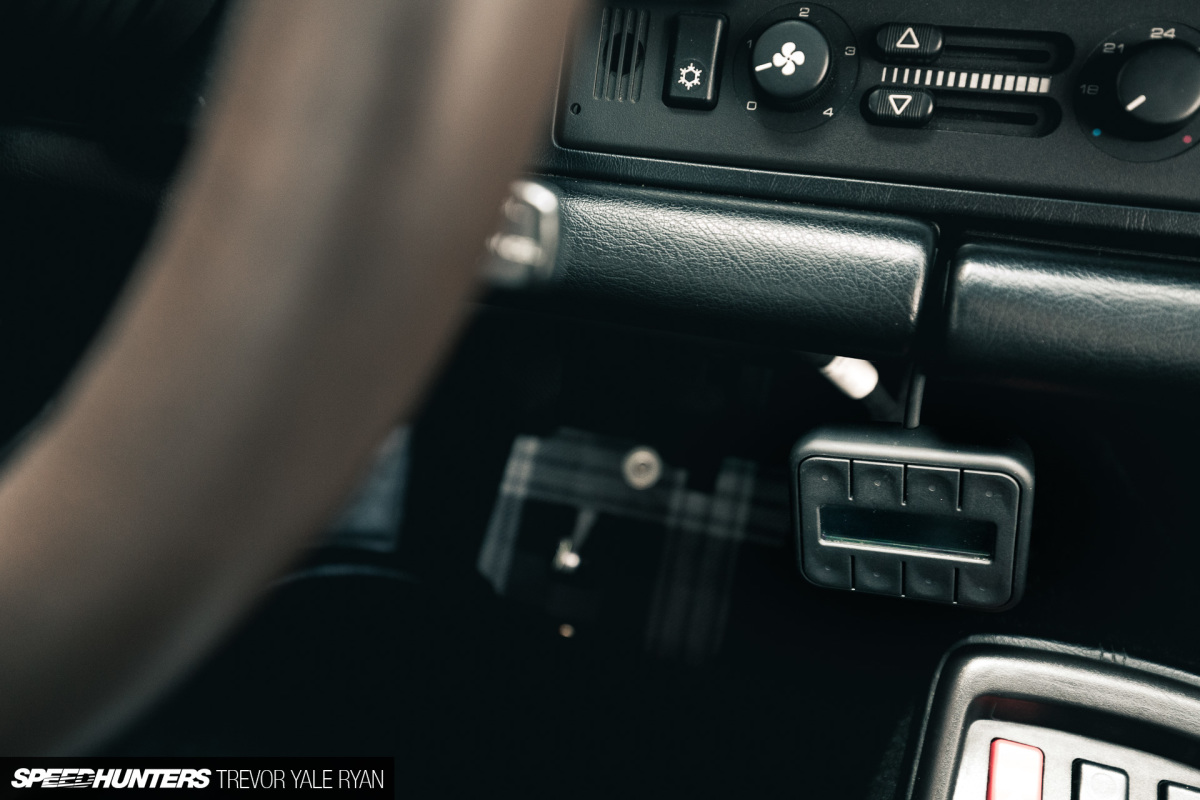 Tucked under the dash is the Air Lift Performance AutoPilot V2 controller which allows Jason the convenience of adjusting ride height on the fly if he so choses. Or, at the touch of a button he can tuck those wheels into their resting position.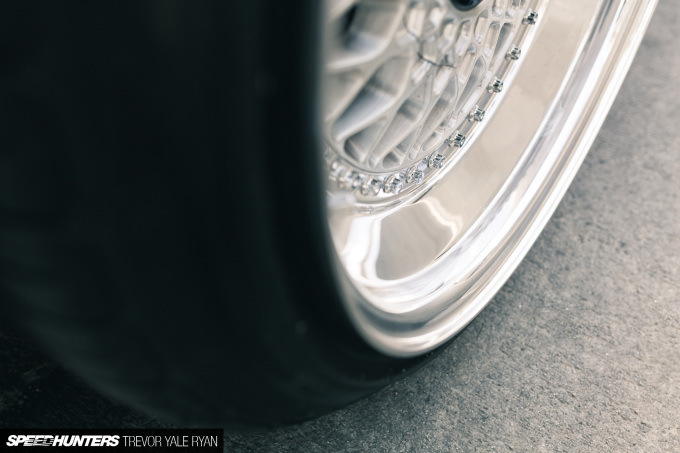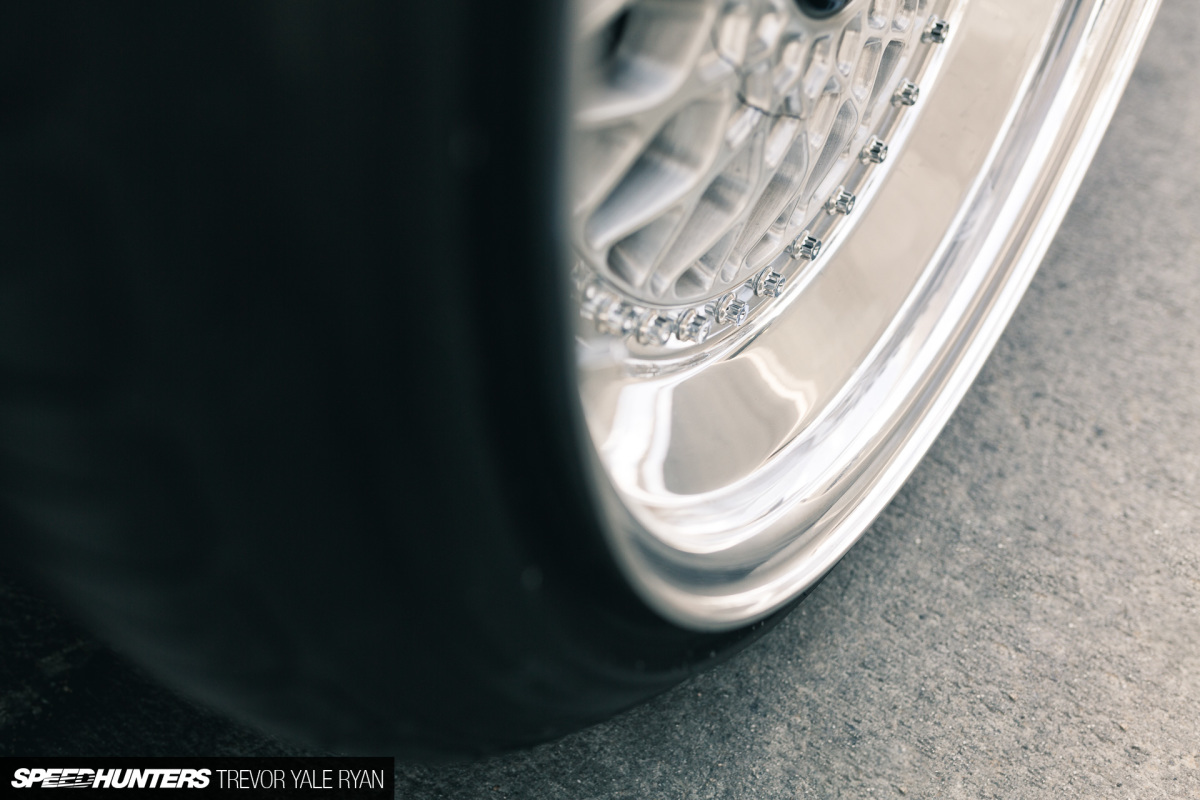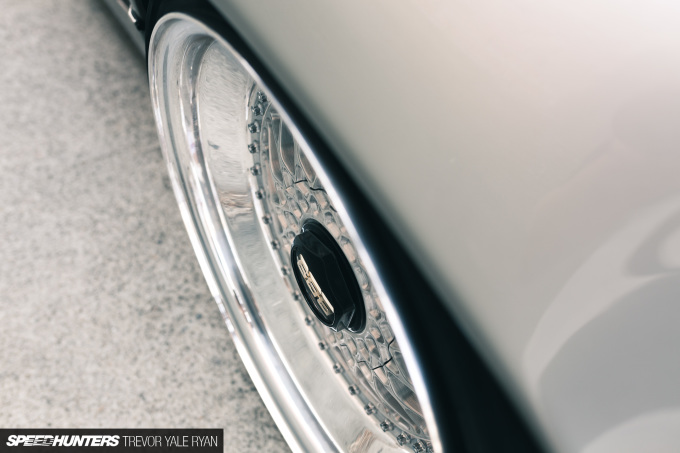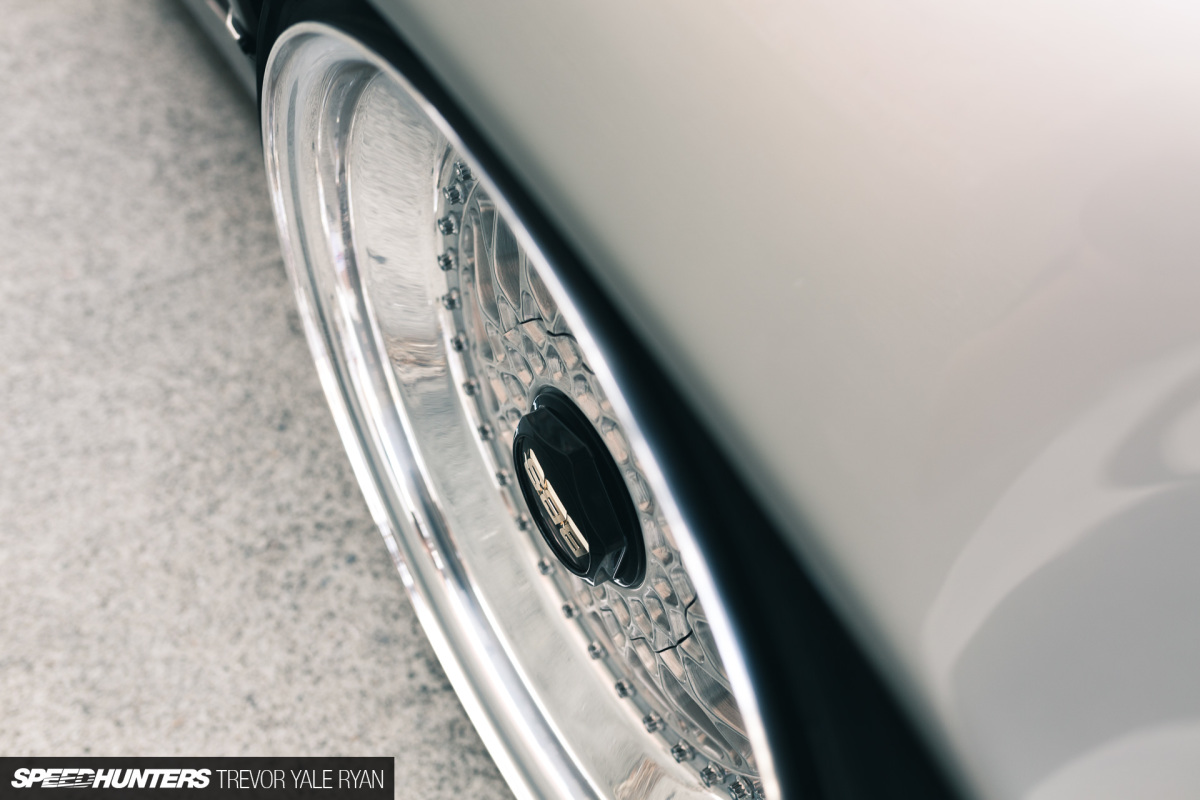 And on my way to the rear of the car I just had to admire those wheels again. Brushed silver faces, black hex caps, and polished lips. So tasty.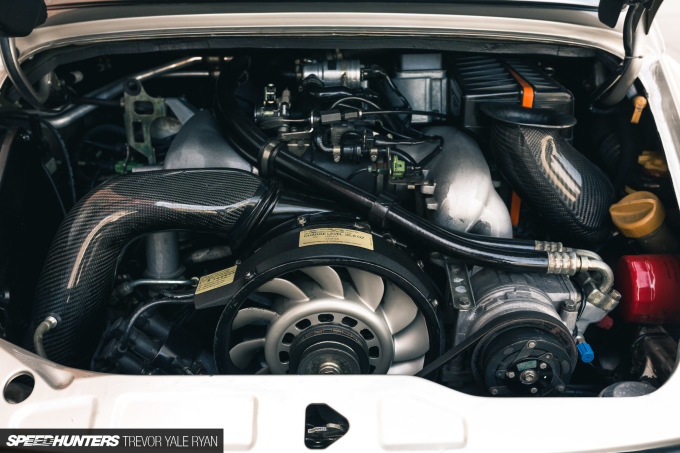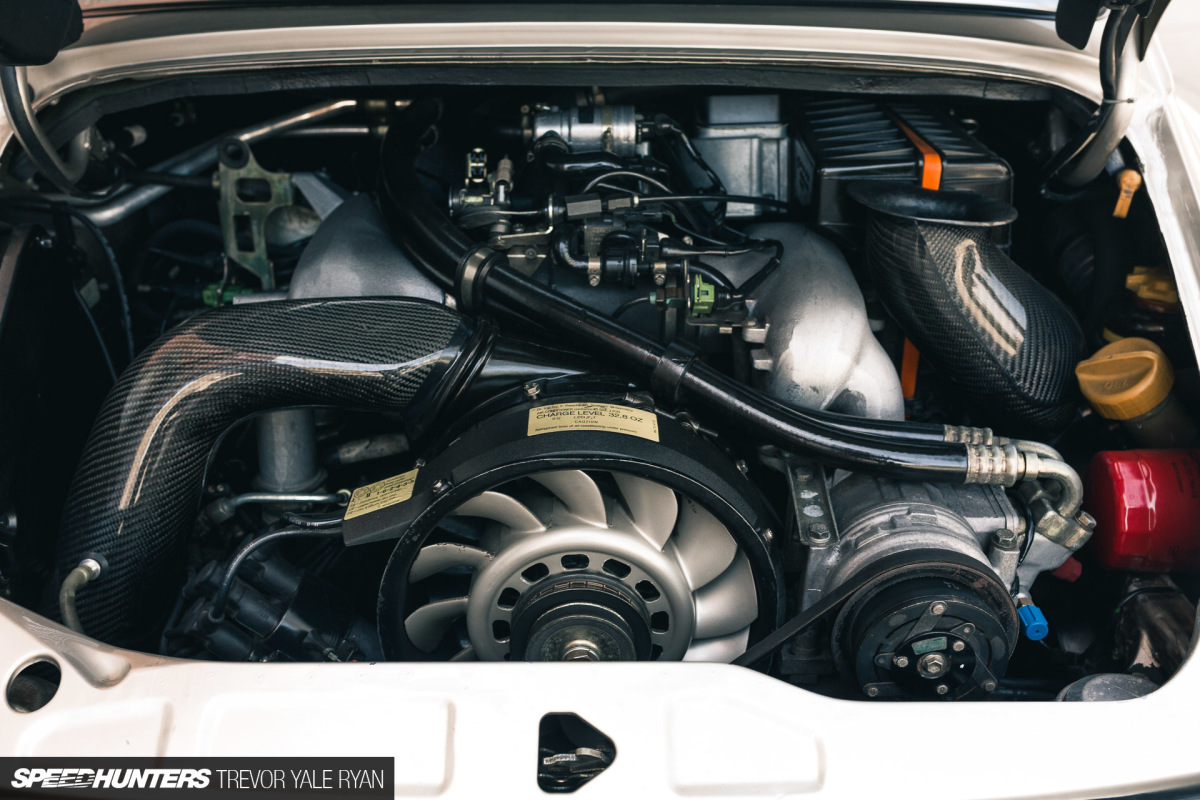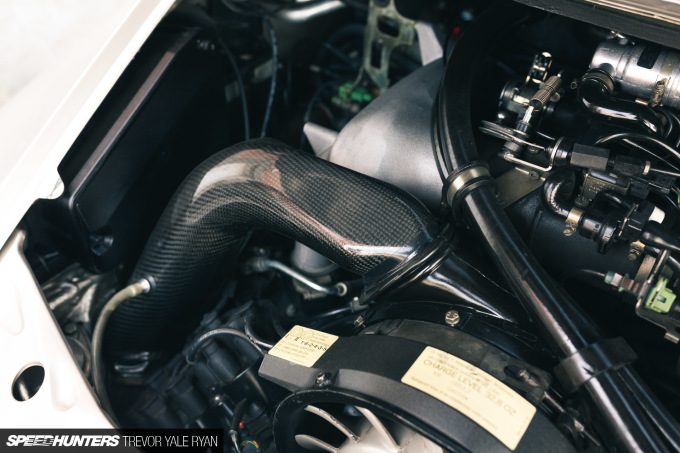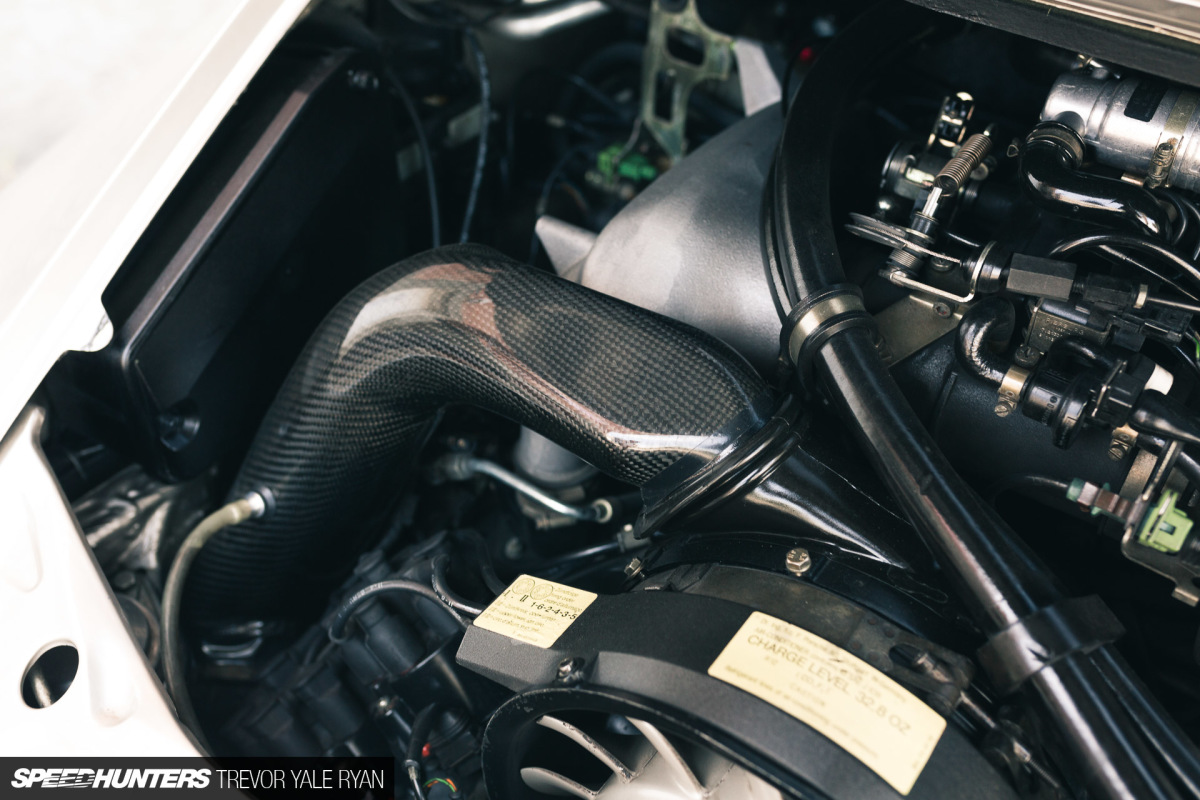 Arriving at the back end I was pleasantly surprised to find a somewhat aesthetic motor. Not many Porsches have motors which are nice to look at, but with a carbon fiber intake scoop and heater blower bypass this setup ticks that box.
The 3.6L is good for 247hp at 6,100rpm and 228 lb-ft at 4,800rpm. It won't win many drag races, but the car is, as all Porsches are, a dream in the twisty bits.
Cruising Speed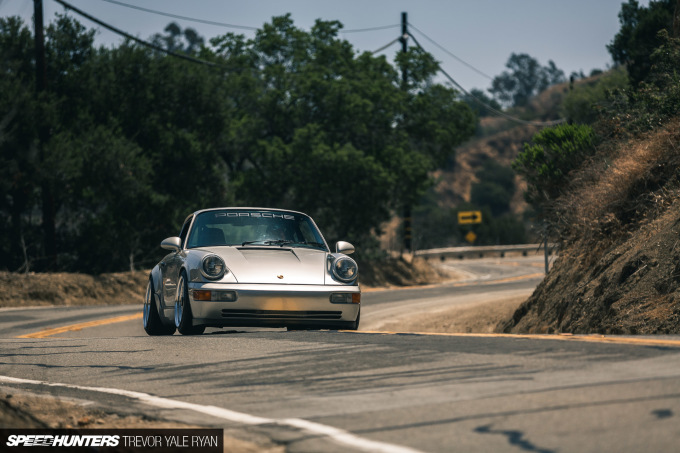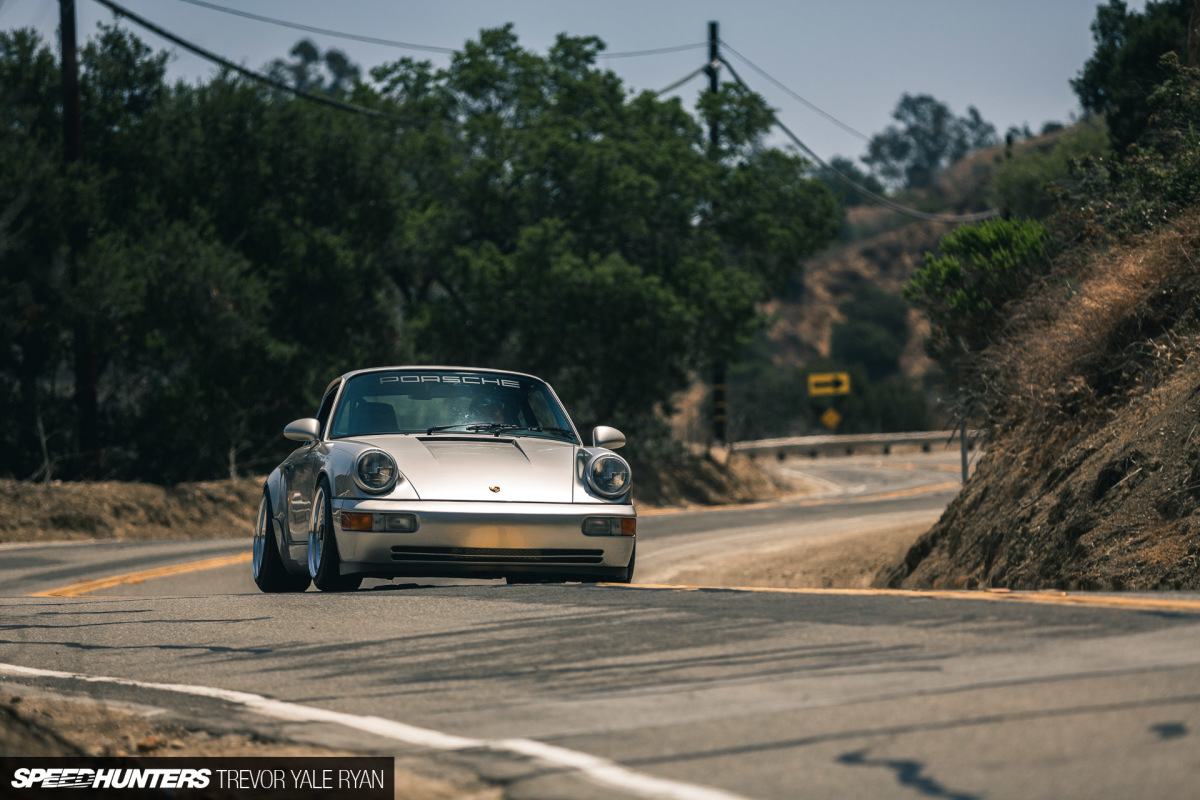 With the RUF front lip elevated off the asphalt we took a spin on one of the many canyon passes in and around Los Angeles County.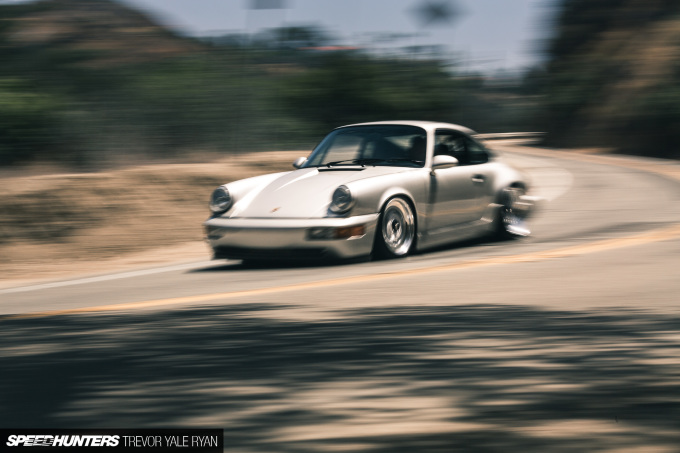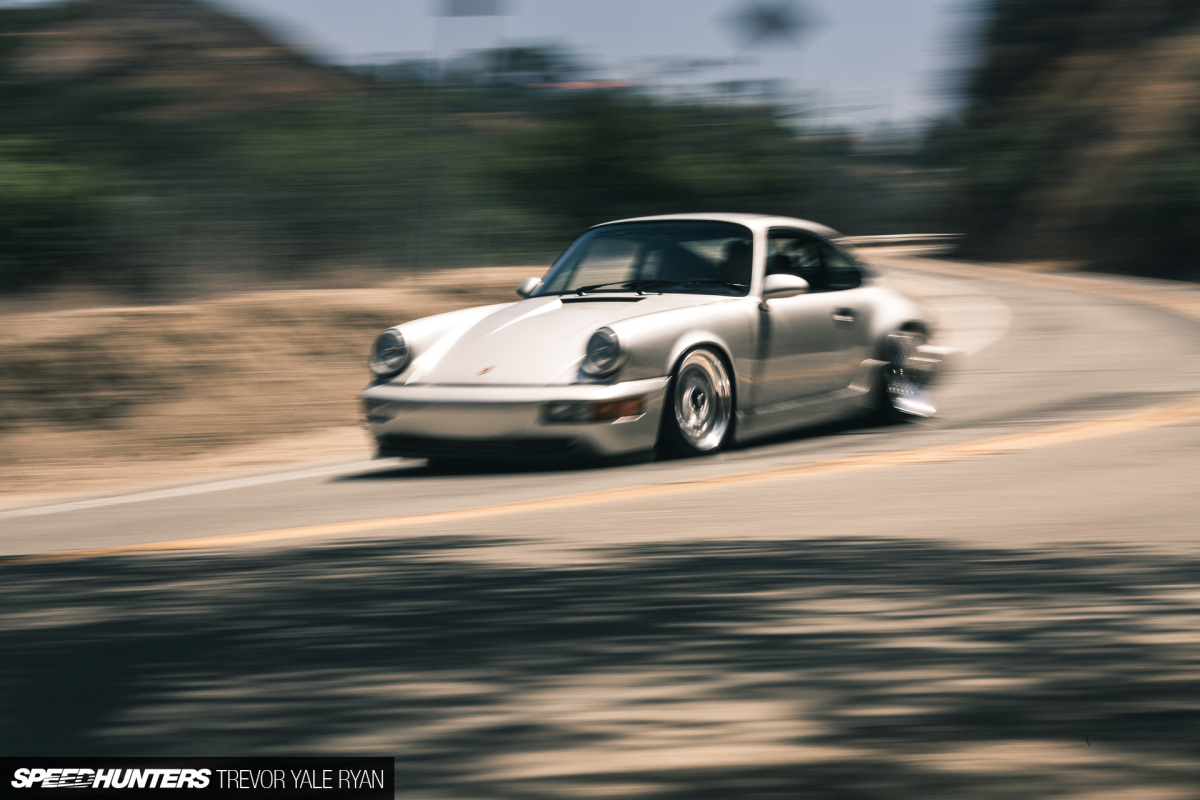 Even at normal speed it's here that you'll really feel the shortcomings in a car. Push it a bit and these shortcomings become exponentially more obvious.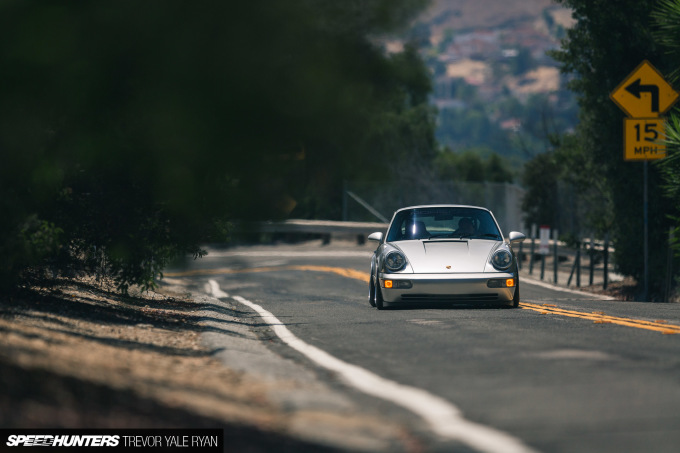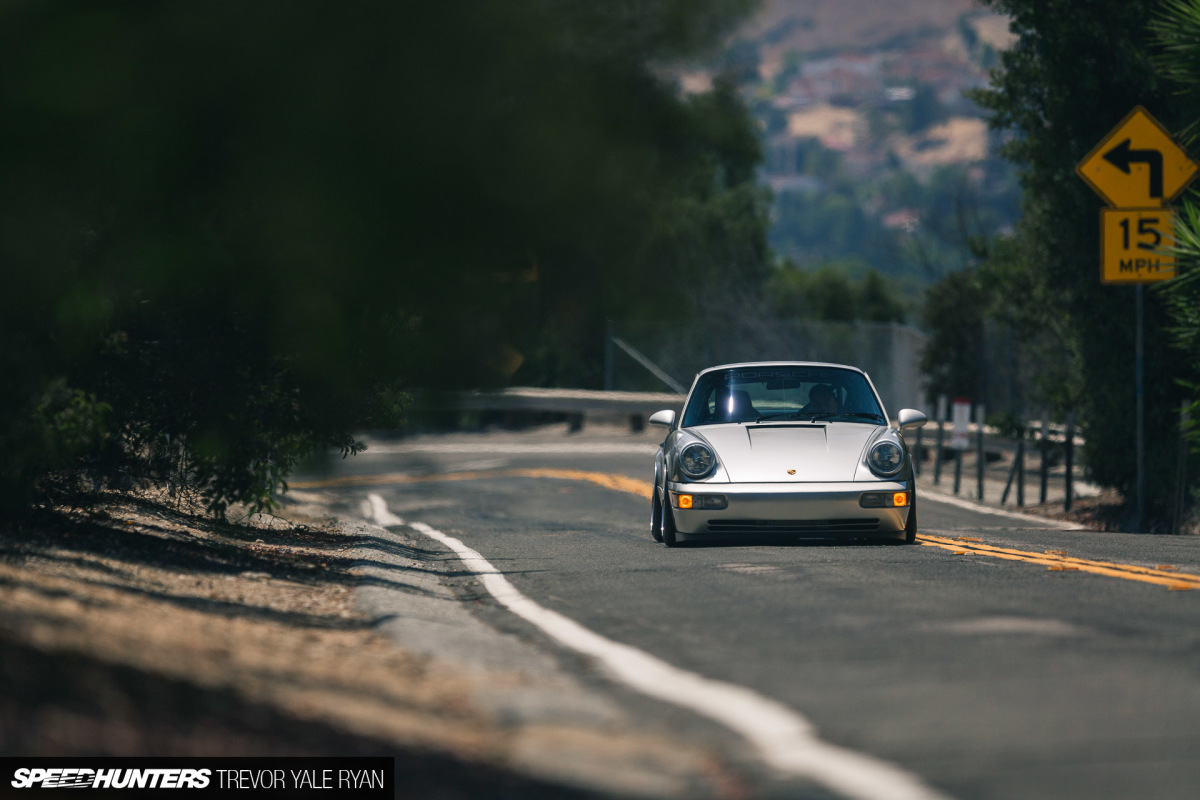 However, in the case of this 964 on air, there were no shortcomings. Along with the air ride, Jason's added an APfab custom tie rod and bump steer correction kit and the car handles like a dream.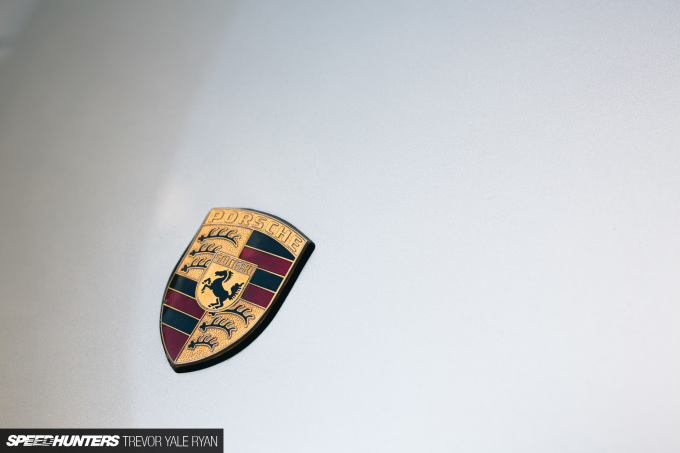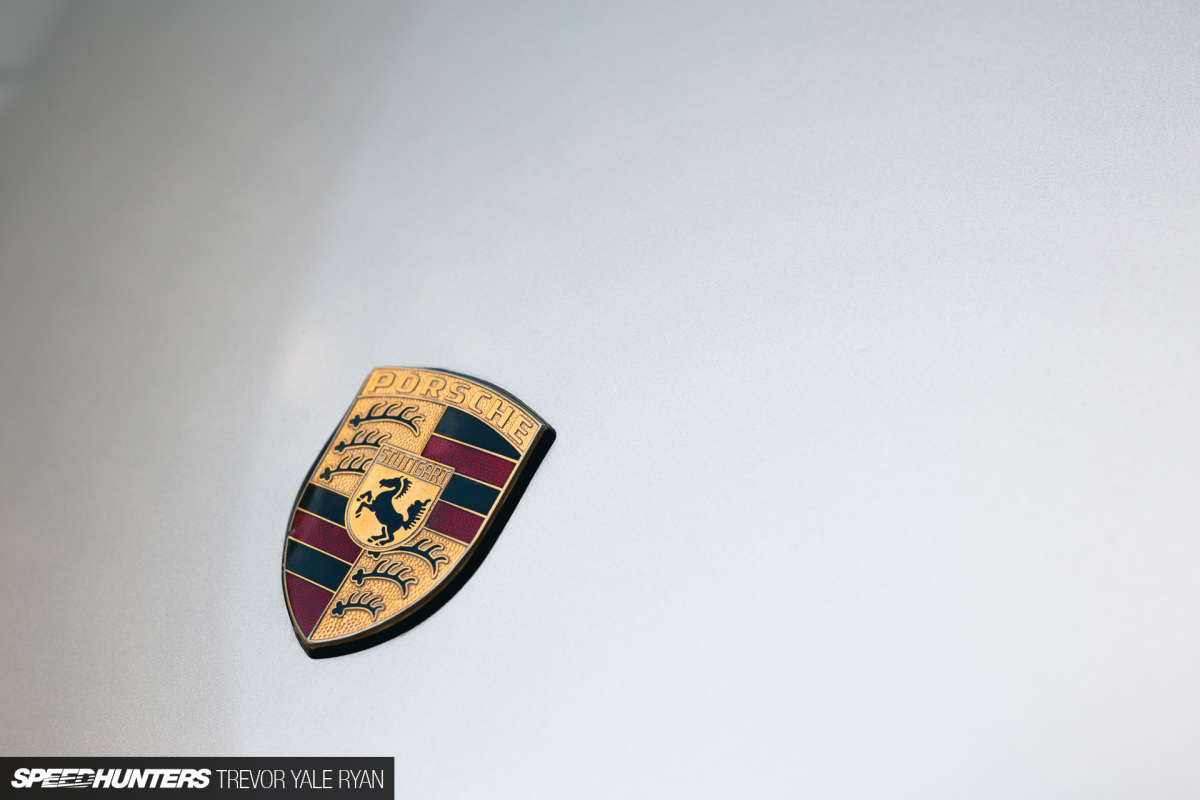 It still is a Porsche, after all.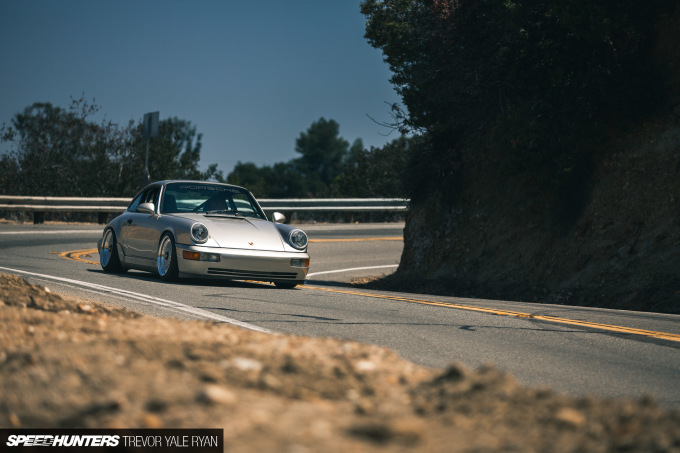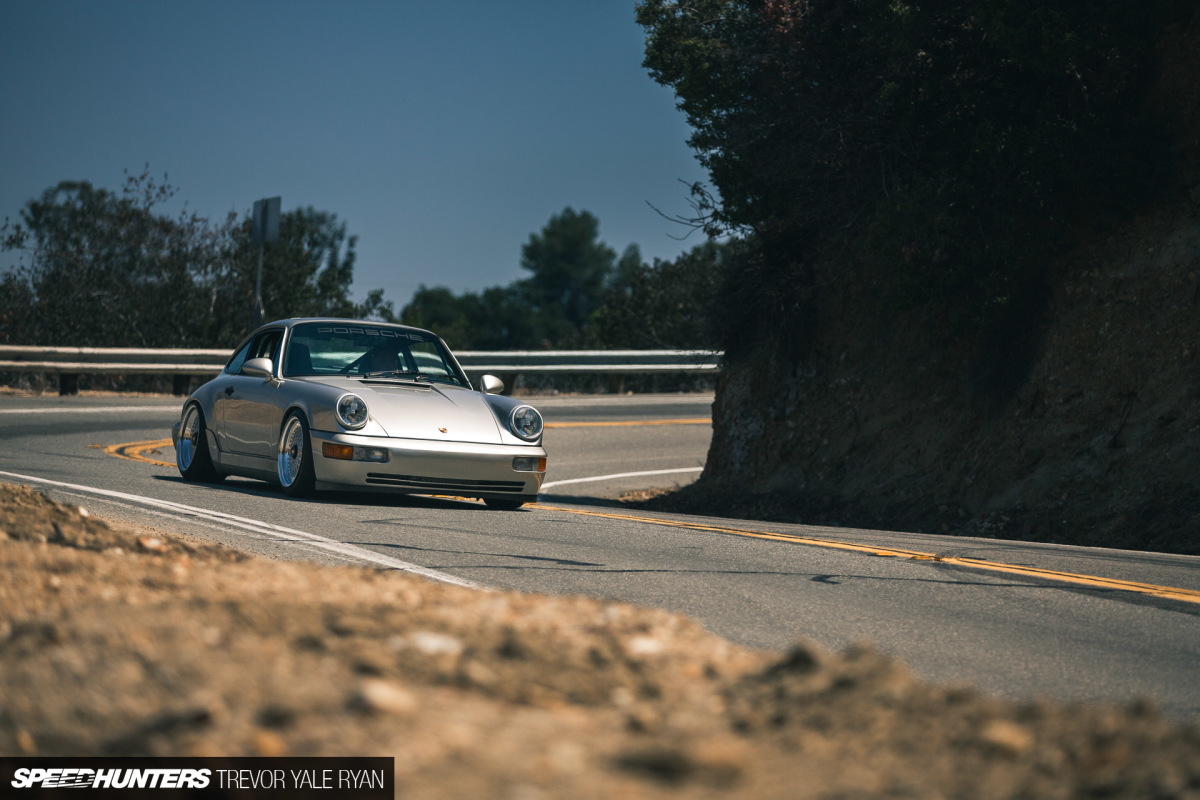 I'm sure if we really got on it we wouldn't be as fast as a properly set-up car on coilovers, but on this road at the reasonable speeds we were doing, everything was copacetic.
Before installing the Air Lift Performance setup Jason put the car through its paces at a few AutoX events. Now on the new kit he says with a proper alignment and appropriately sized wheels (which don't rub), the car handles about the same as it did before he switched setups.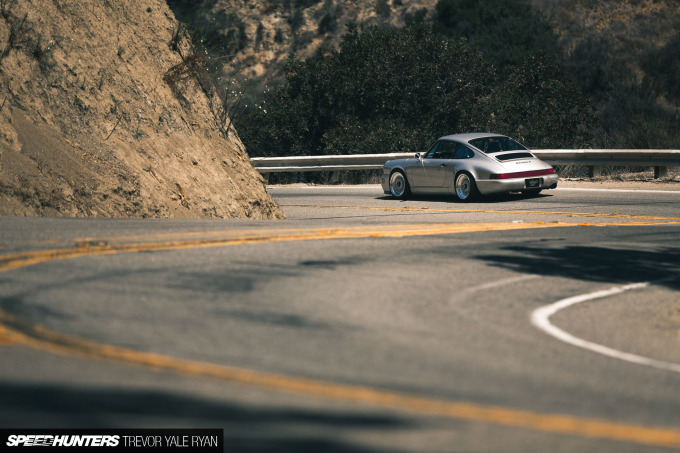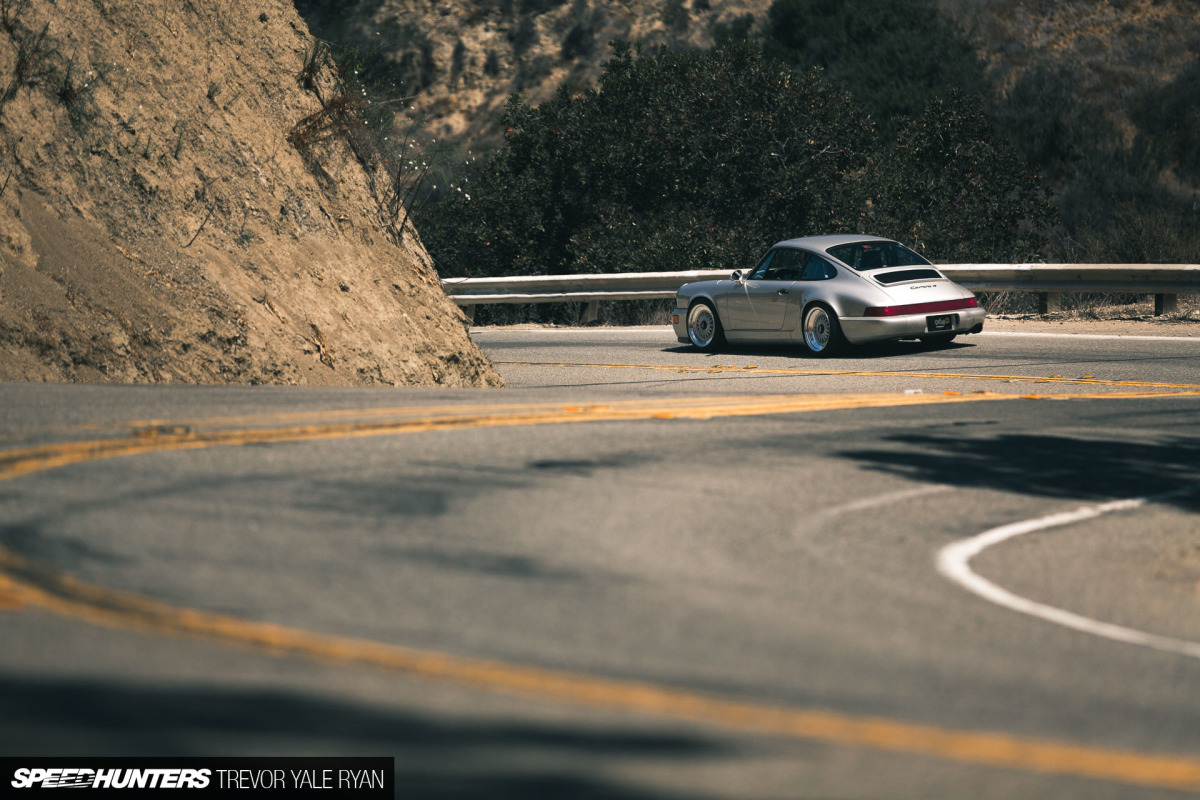 It exudes style and remains a fantastic canyon cruiser that's been gone through with a fine-tooth comb, leaving behind just the right amount of Porsche DNA.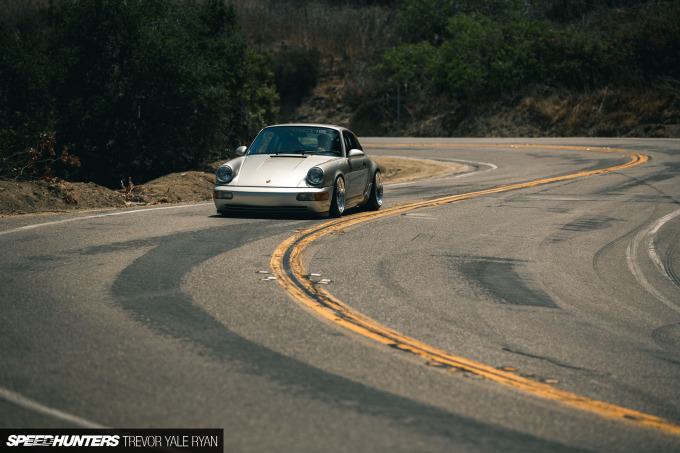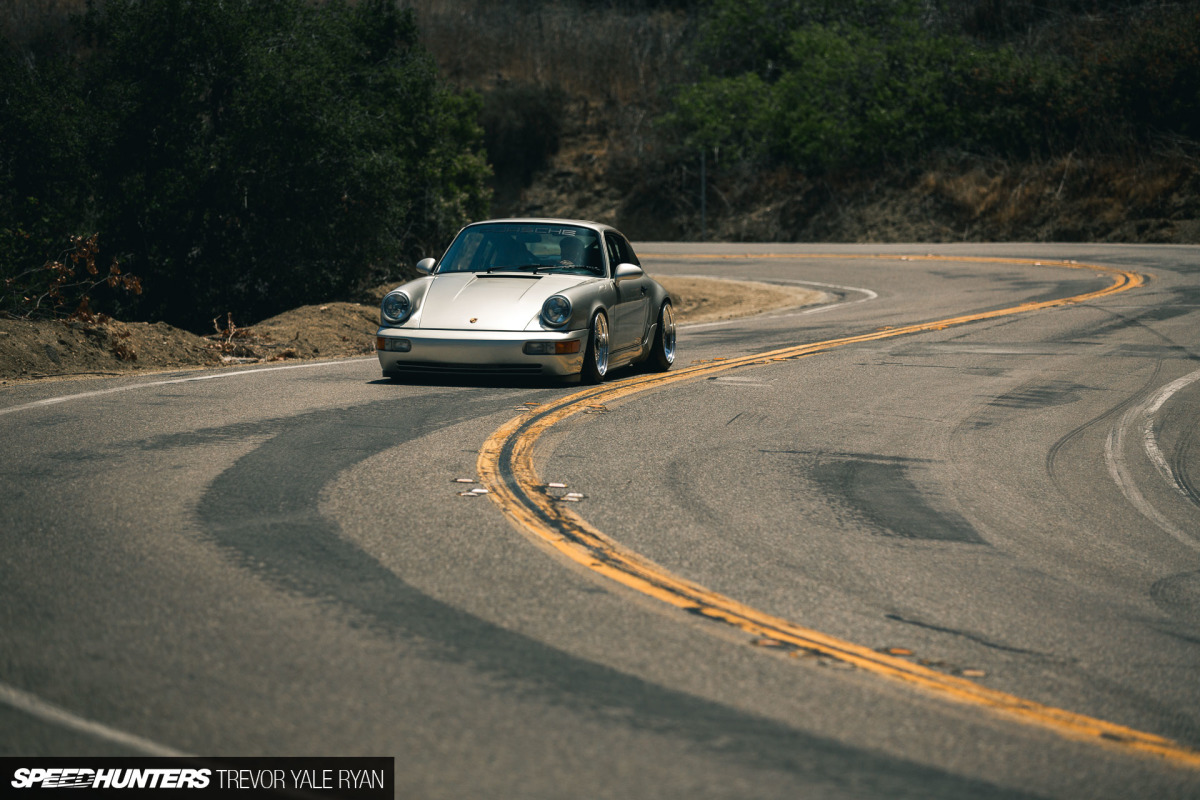 It was out here that I noticed other things that Jason's changed about the car; the front license place indent was shaved by West Jones Auto, producing a much more natural flow to the car.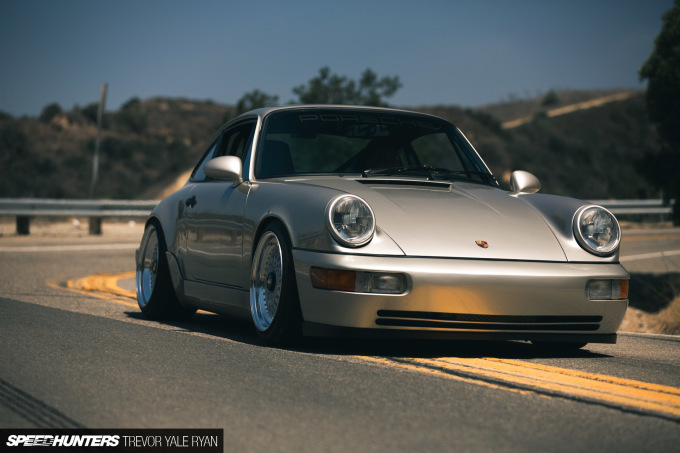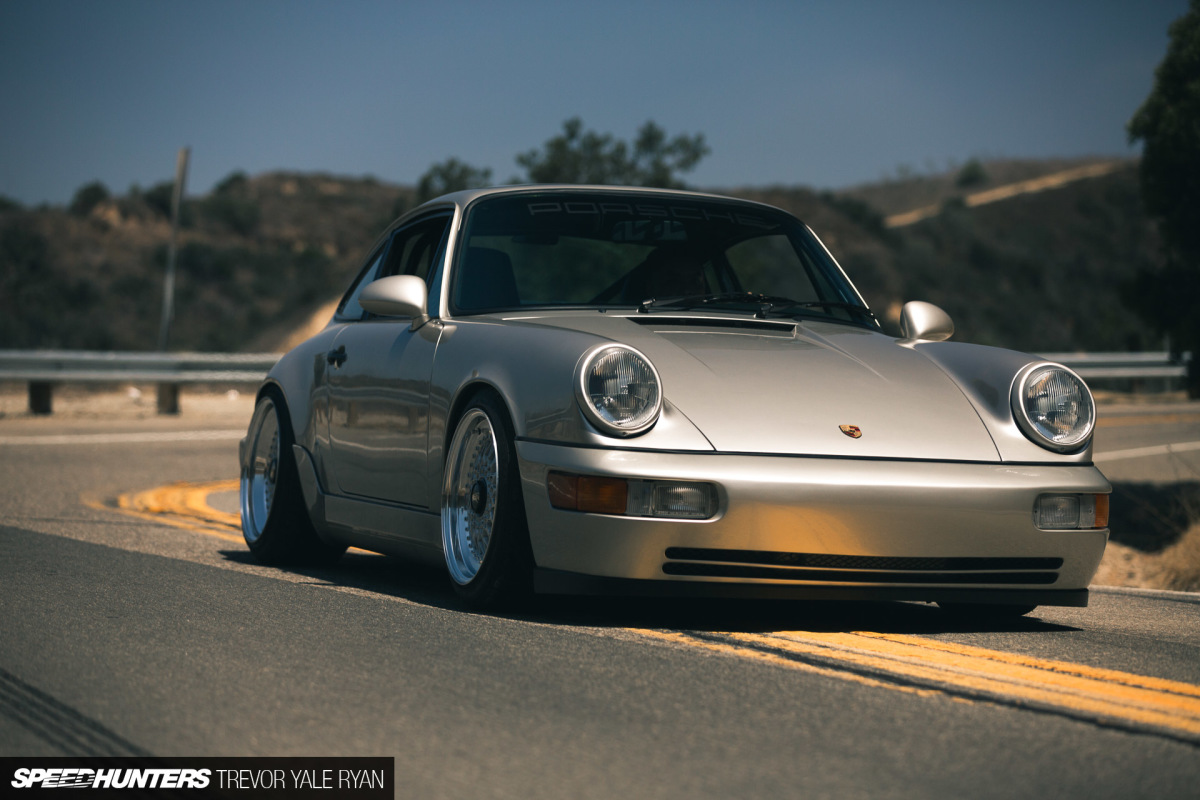 You'll also notice Euro-spec turn signals and, if your eyes are sharp enough, Euro-spec H4 headlights. Even knowing all the attention to detail and love and that's been poured into this car I'm sure there are still those with a frown on their faces.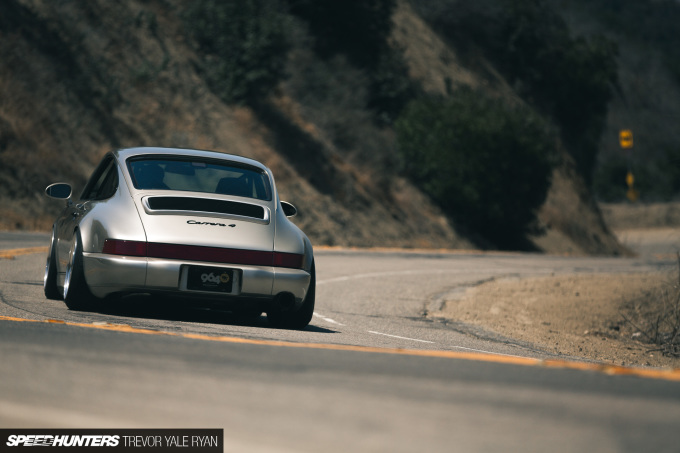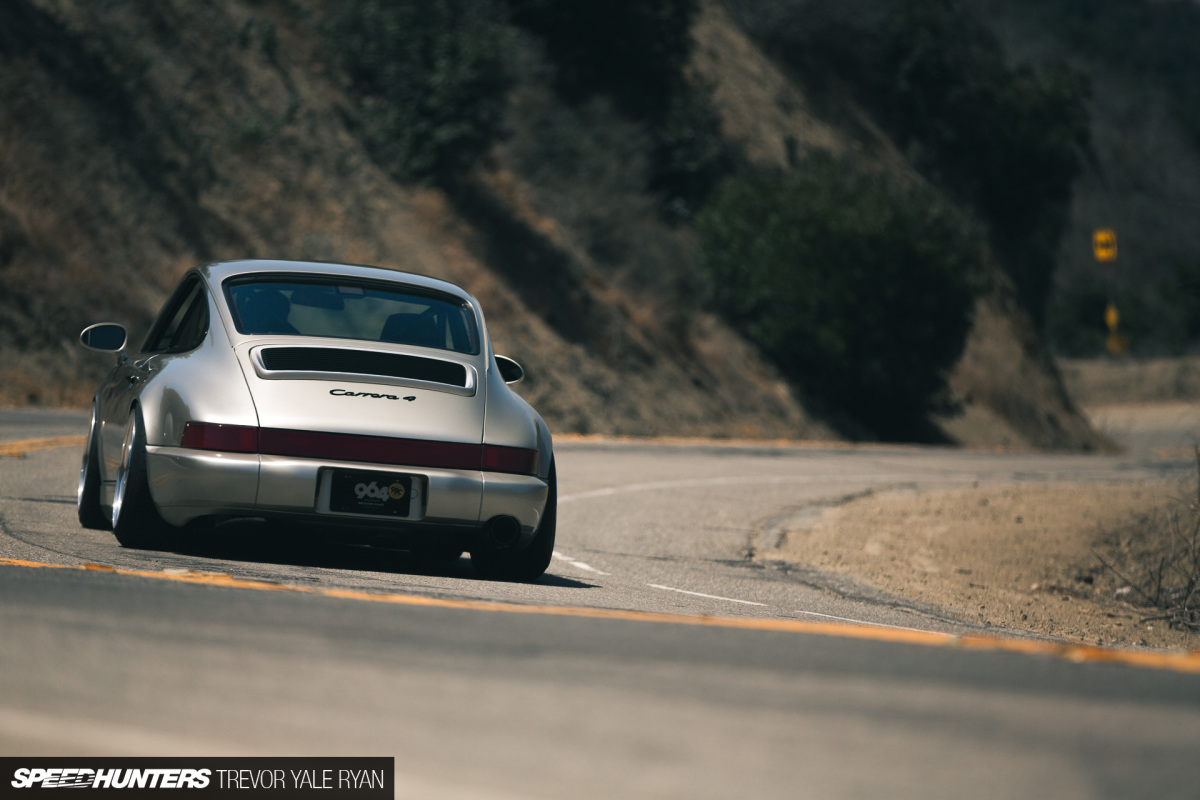 If you're one of these few who can't see past the air ride I kindly suggest you remember that all of the original parts can go right back on. The owner won't hear your complaints anyway, at least not over the absolutely exquisite exhaust note of a Cup car exhaust setup that's had the volume turned up with a secondary muffler delete.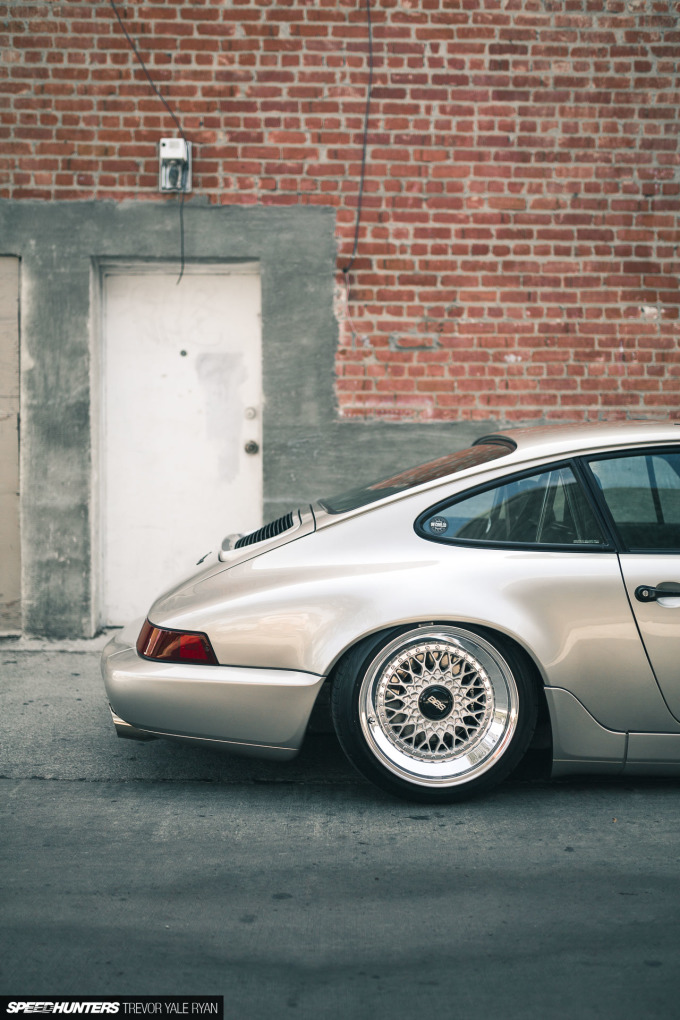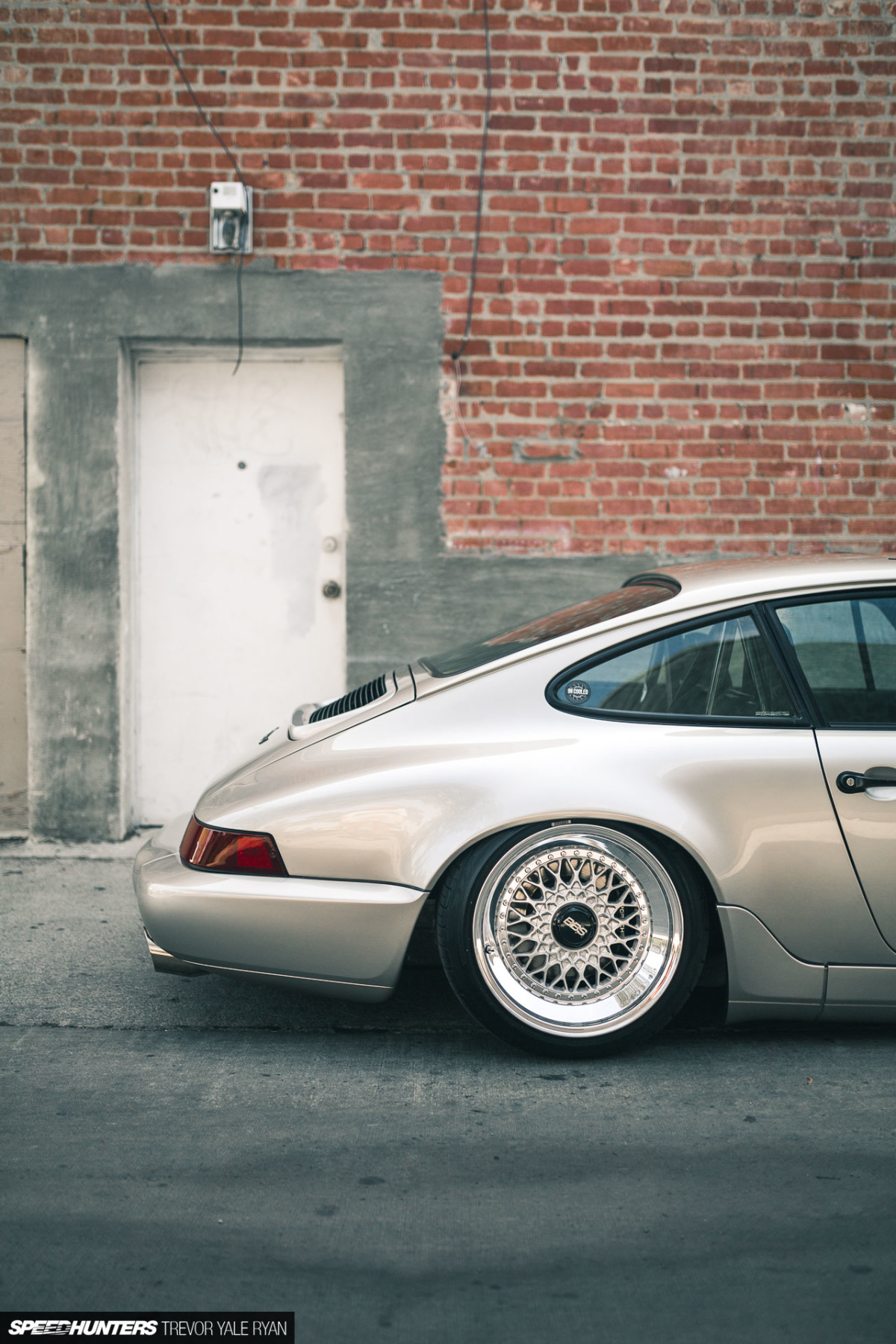 As is often the case when you build a car to a certain style, Jason's made friends with other like-minded, younger, non-purist Porsche owners. They call themselves the 'Coolfuchs' and they're just looking for a good time in their air-cooled Porsches.
I kindly suggest you let them have their fun.
Trevor Yale Ryan
Instagram: tyrphoto
TYRphoto.com
Porsch-Uhhhh