There are ethical and moral topics that divide opinion amongst us all.
Should tomato ketchup be kept in the fridge or the cupboard? Would you rather have legs as long as your fingers or fingers as long as your legs? Is pineapple on pizza ever OK? And, is there anything wrong with putting a Nissan GT-R engine into an E30 BMW M3?
I'm settling these once and for all. The answers to the above are: fridge, seven, yes, and you did what now?!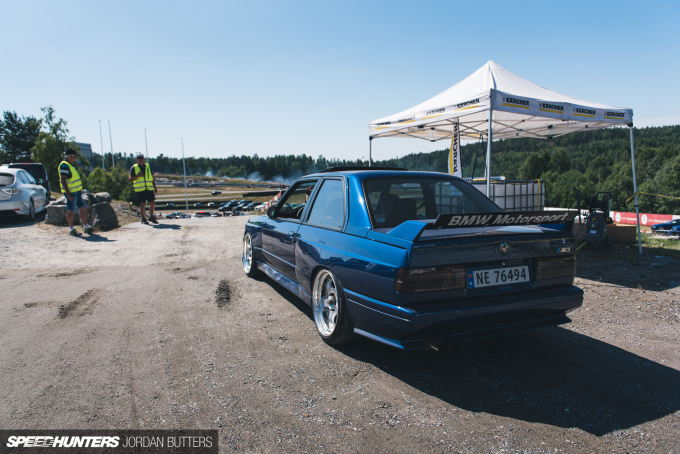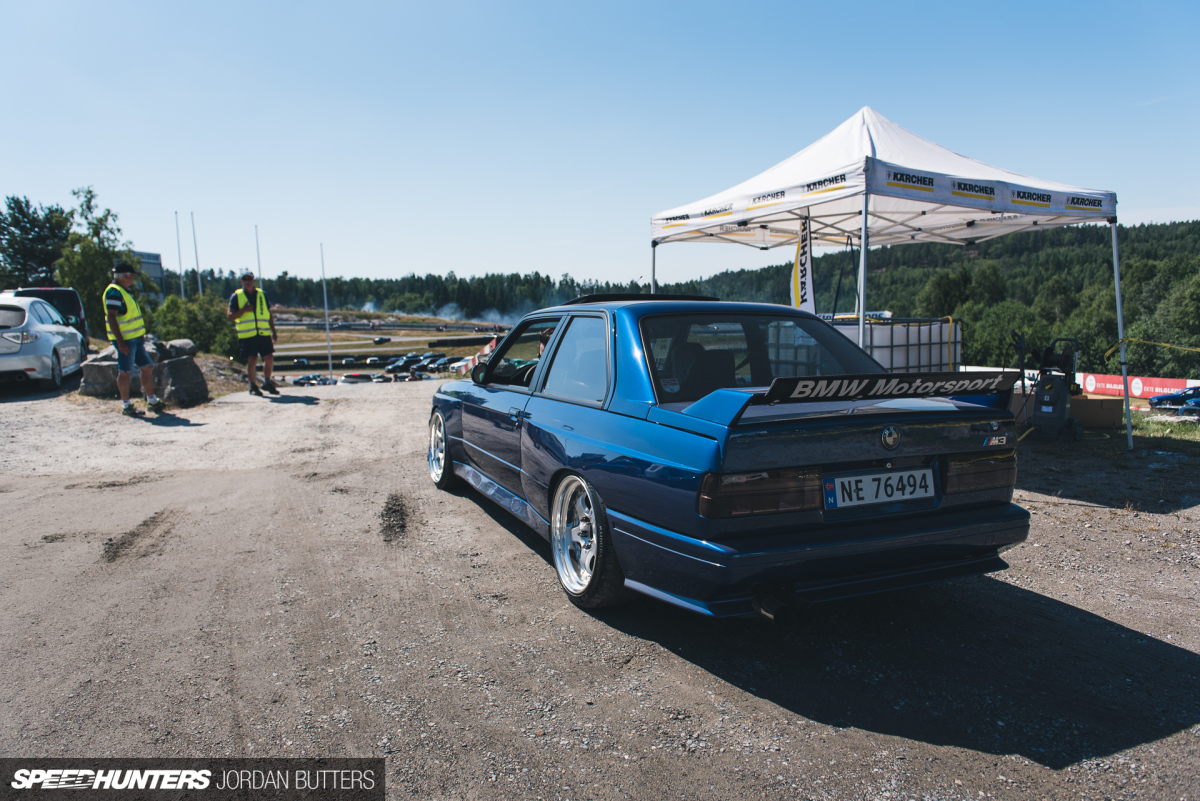 That was pretty much my reaction when I peered over the front-hinged bonnet and into the bay of this immaculate M3 at Gatebil earlier this month. I actually saw the car roll in the day before, and the exhaust note should have given the game away. I think I was still Gatebil-bamboozled at that point, so I'm glad I had the chance to take a closer look the following day, once I'd regained my composure.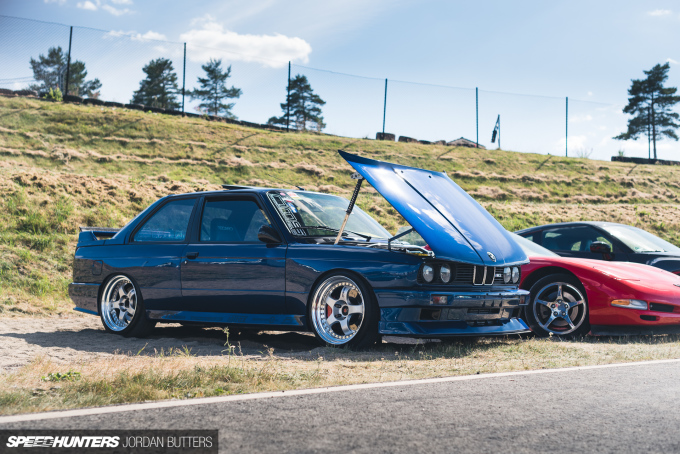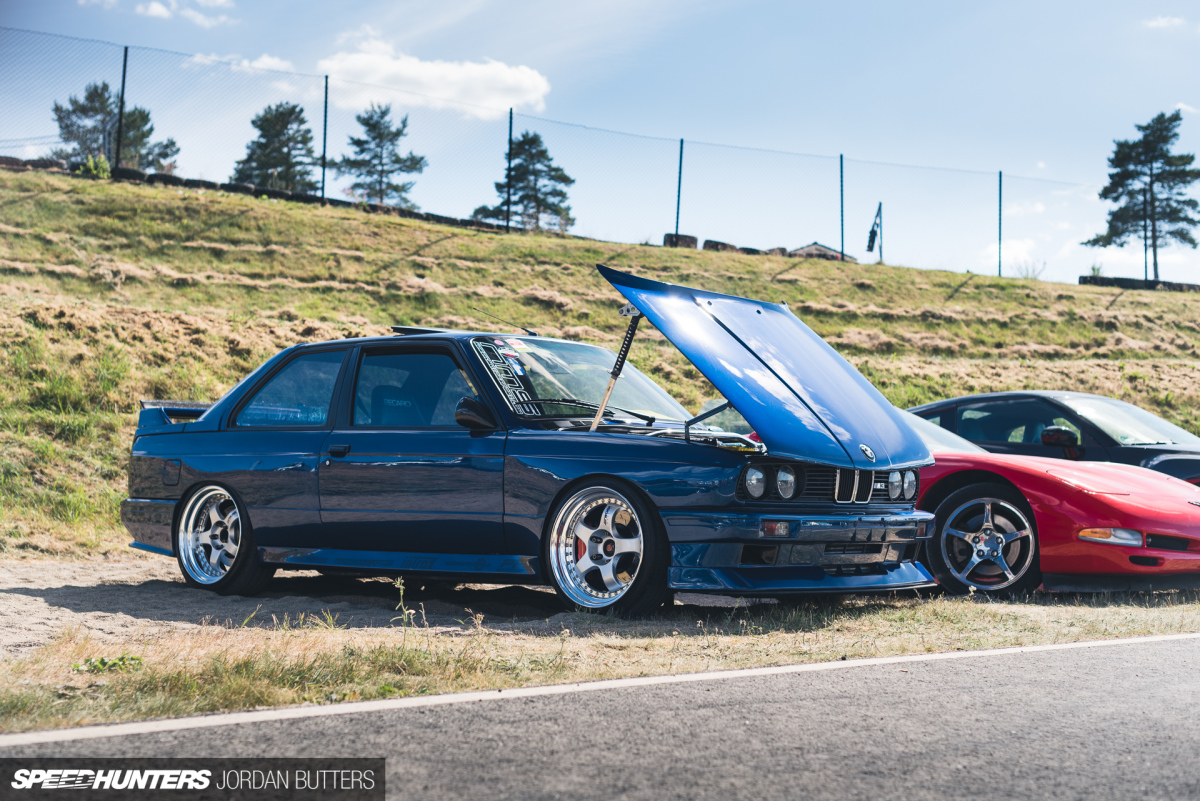 With its pristine deep blue paintwork and shiny Work wheels, I'd already done a quick lap of the car with my camera before the distinctive cam cover caught my eye. Crammed into the relatively small space was the heart of Godzilla – an unexpected find, but something that's typical of Gatebil.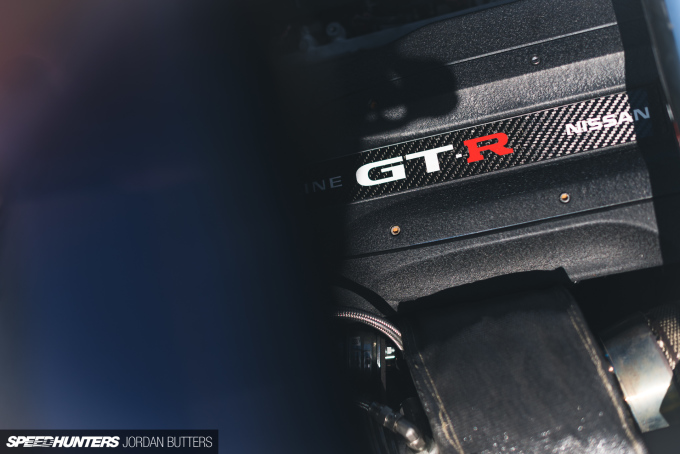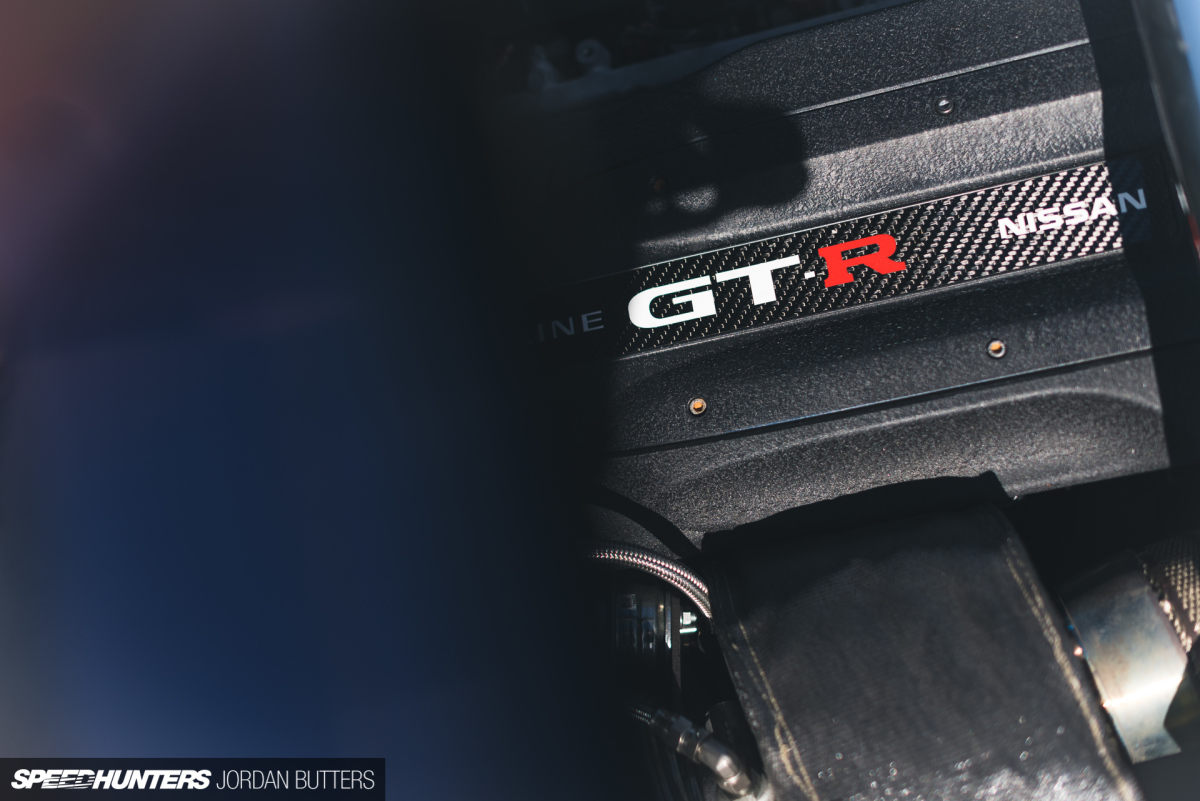 This is the third engine that Bjørn Werner Larsen's 1987 M3 has hosted since it came into his ownership. While the first swap, a 3.2-litre S50B32 from the E36 M3, was probably more in line with being acceptable to M3 purists, this latest transplant might upset one or two.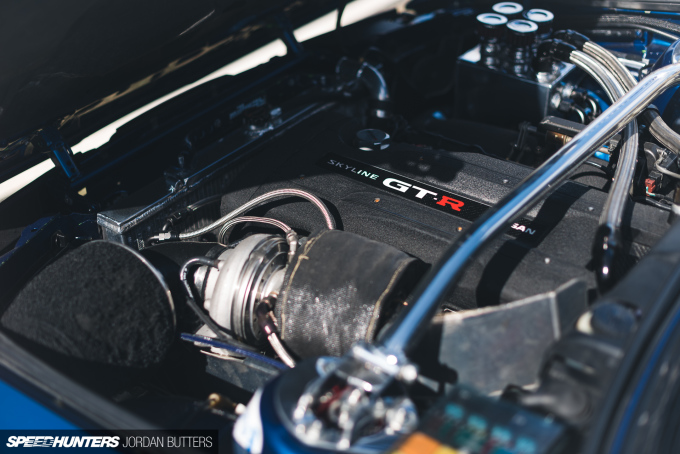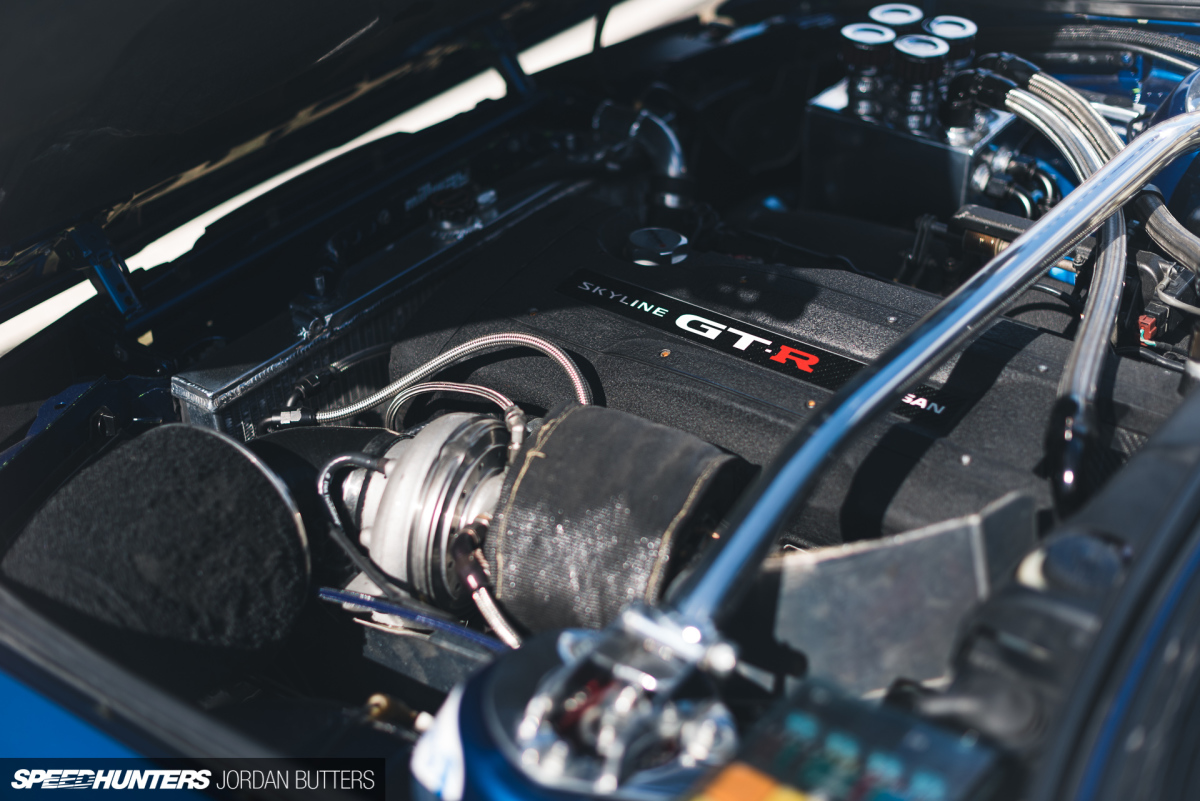 The original plan included an E46 M3 swap, but that wasn't interesting enough, so the RB26 was chosen. The motor isn't stock either. Bjørn exchanged the stock twin turbos for a larger single BorgWarner EFR 7670 T4 twin-scroll unit, and MaxxECU management helps boost power output to 452hp and 510Nm torque, at the rear wheels.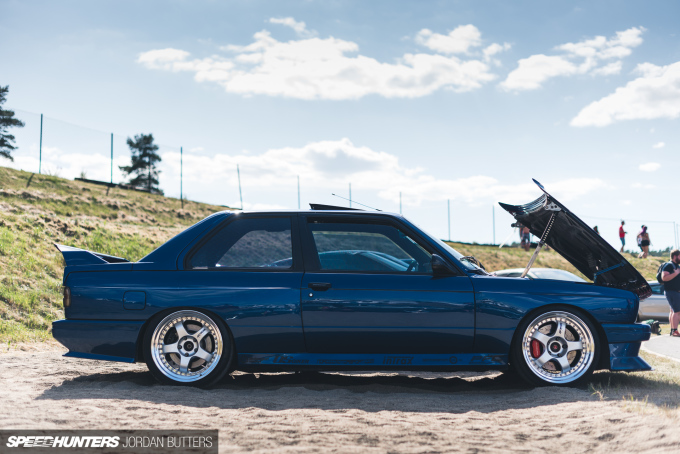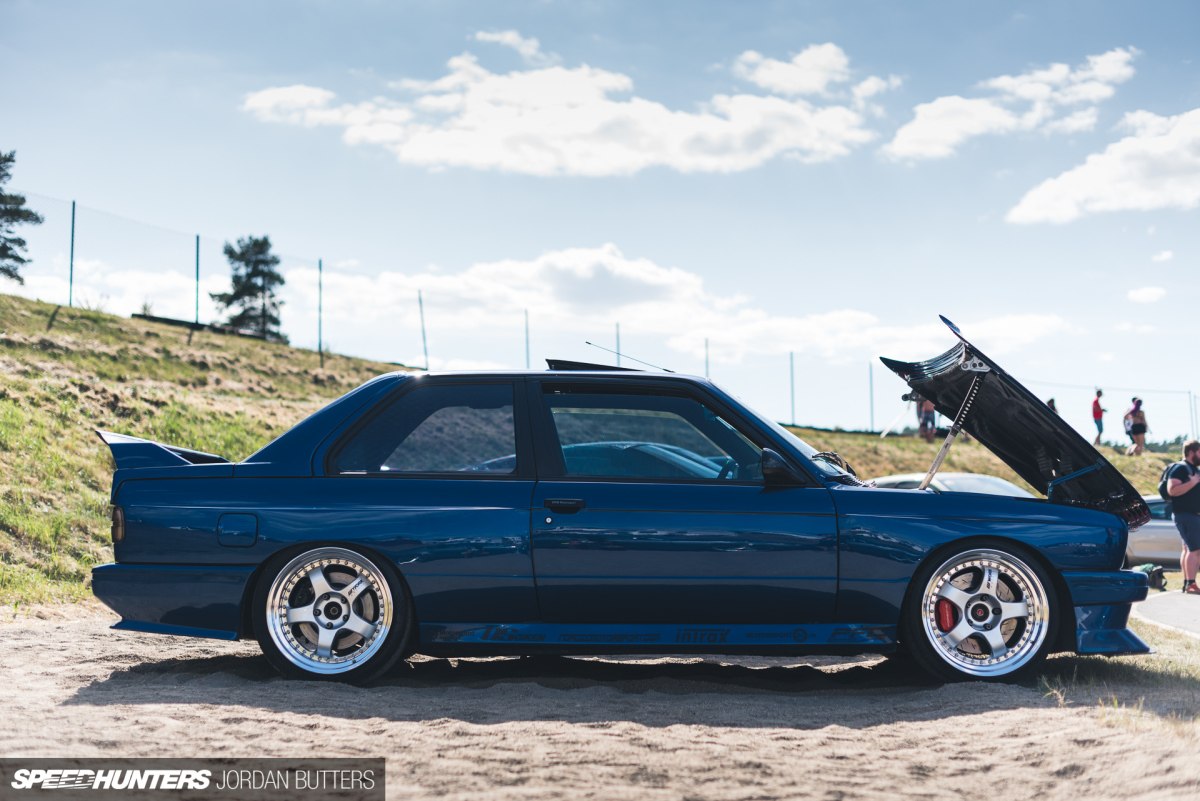 The gearbox from an RB25DET-equipped Skyline was also fitted, while the rear drivetrain is all M3, with the exception of the rear differential which has been upgraded with OS Giken internals.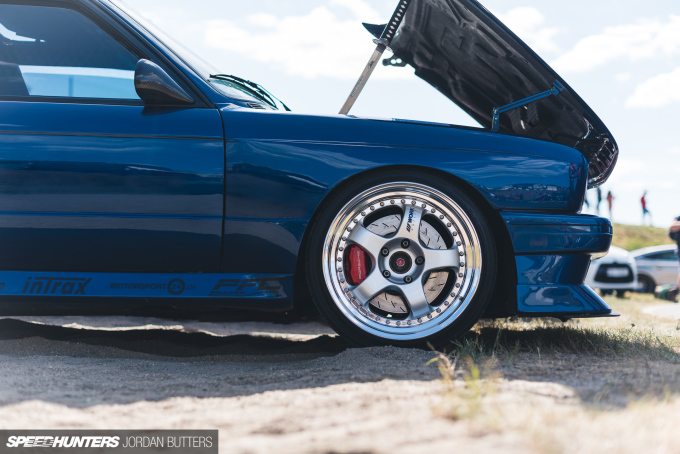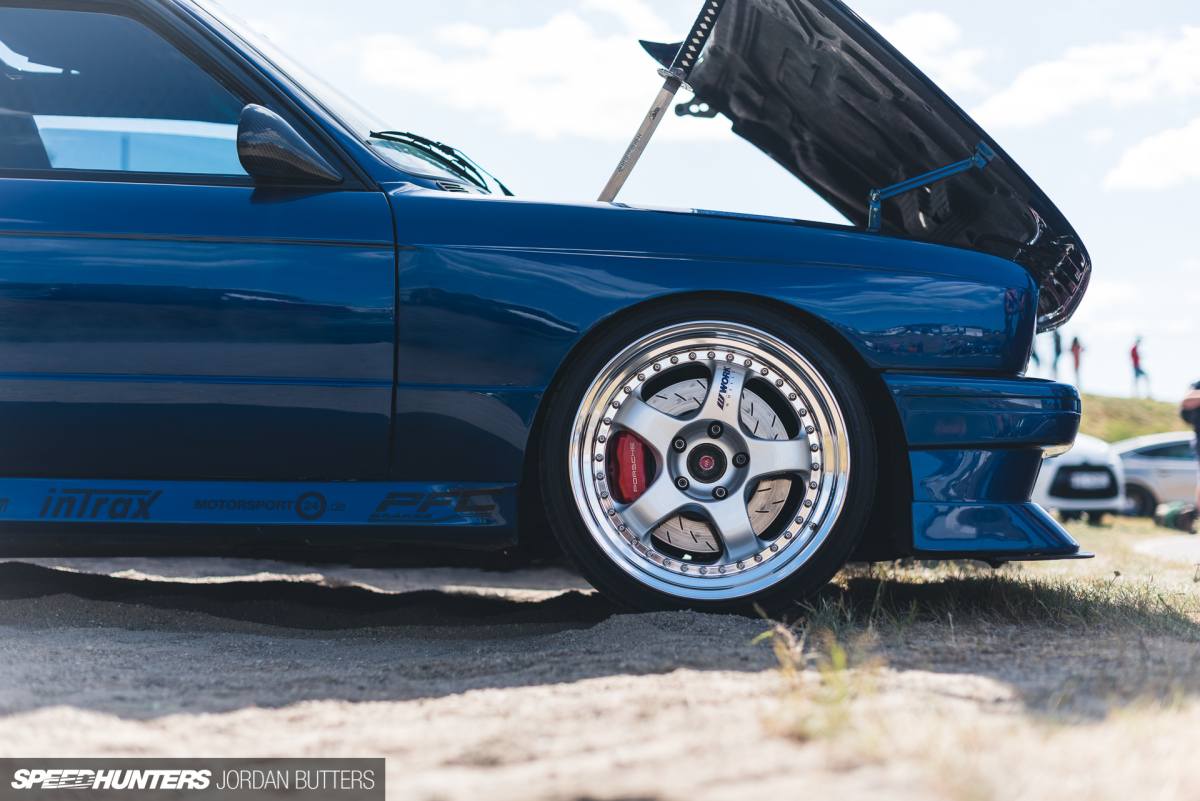 The rear brakes are from an E36 M3, while the fronts are 325mm rotors with Porsche 996 calipers. They're tucked neatly behind Work Meister S1 three-piece wheels, which suit the M3's boxy shape perfectly. Bjørn's choice of suspension is Intrax Racing 1K2.
A smattering of exterior modifications add a touch of style, such as an M3 Evo front lip and carbon splitter, carbon mirrors and carbon Gurney flap at the back. Inside, a pair of Recaro Pole Position seats help Bjørn and his passenger stay put during spirited sessions on road and track.
Sadly, I only got a chance to have a brief look at this build during this year's Gatebil Rudskogen. What do you think – do you love it and want to see a full feature in the future? Or is this the sort of behaviour that shouldn't be encouraged on these appreciating classics?
Jordan Butters
Instagram: jordanbutters
jordan@speedhunters.com