The Paddock
It's been a week or so since the dust settled on Scandinavia's biggest and most rambunctious automotive party. With various shoots and this past weekend's Goodwood Festival of Speed keeping me away from both my desk and my sleep, I've had little time to reflect on my experiences at Gatebil Rudskogen 2018.
While I've still got a handful of spotlights, galleries and a discussion piece on the future of Gatebil to come, I wanted to give you an insight into the other side of this insane event, and what happens when the sun goes down.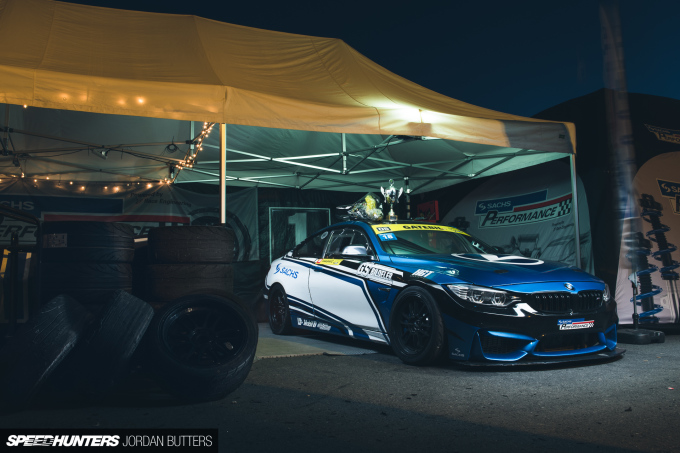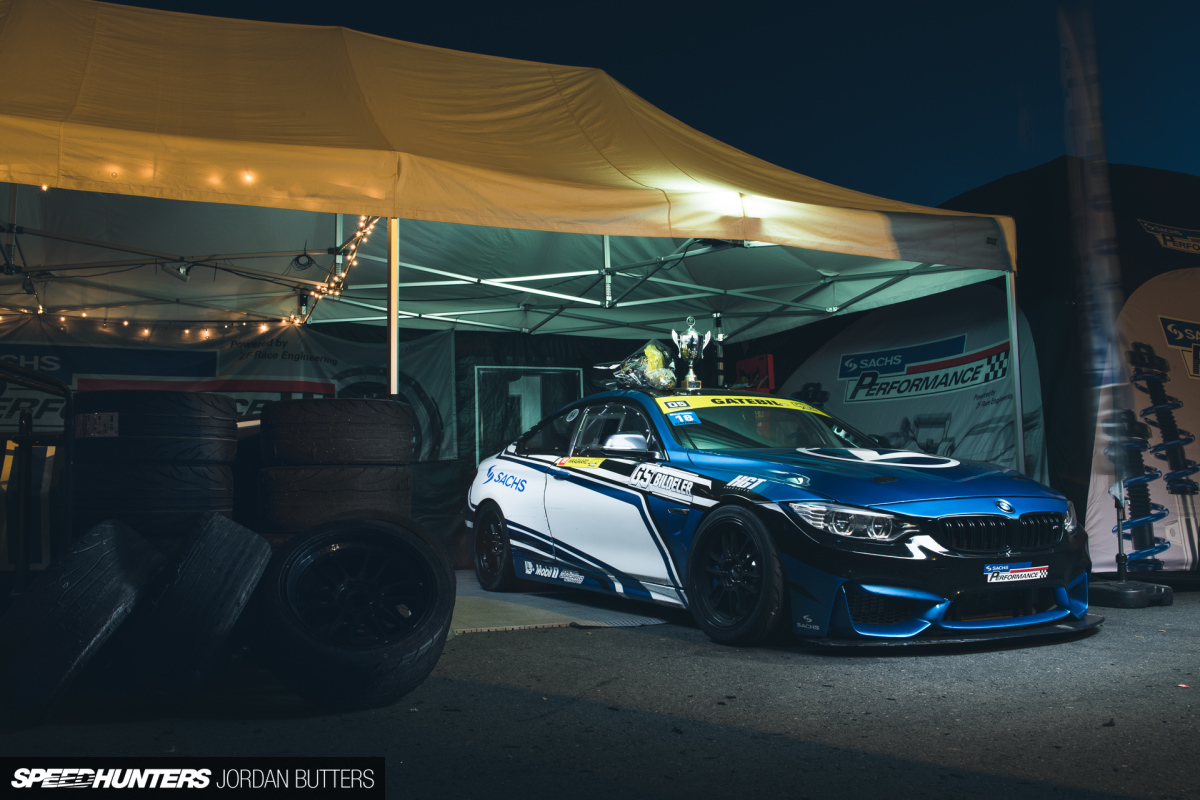 You see, Gatebil is as much about the people as it is the cars, and as much about the party as the driving. It's as good an excuse as any to destroy tyres and lap times during the day, then let your hair down at night.
When I say 'night', I mean the three hours surrounding 1:00am where it actually gets dark. The rest of the time either side of that it's still not really that dark, and even at the height of nightfall there's always that faint glow on the horizon as sunset plays tag-team with sunrise.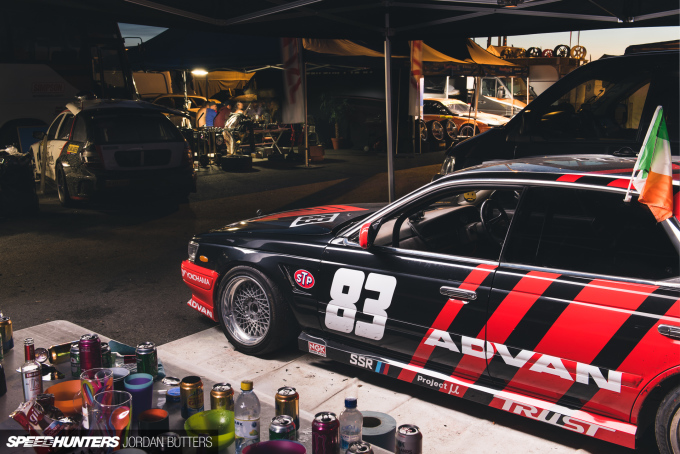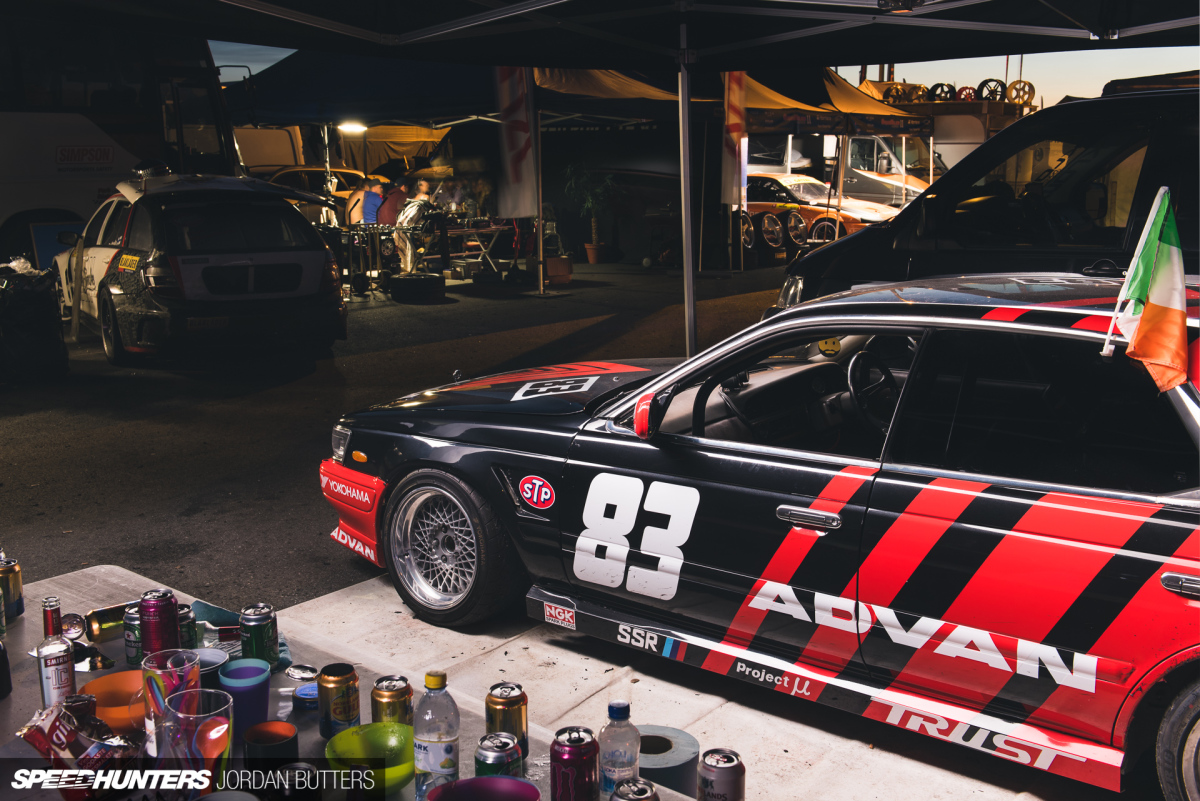 After the track closes and the drivers and teams have made the necessary repairs ready for the following day, the paddock is an eerily quiet place, with the very same cars that were screaming past during the 13-or-so hours of track time now sitting dormant in the pits. Was there ever an image that represented an Irish paddock at a drift event more than this?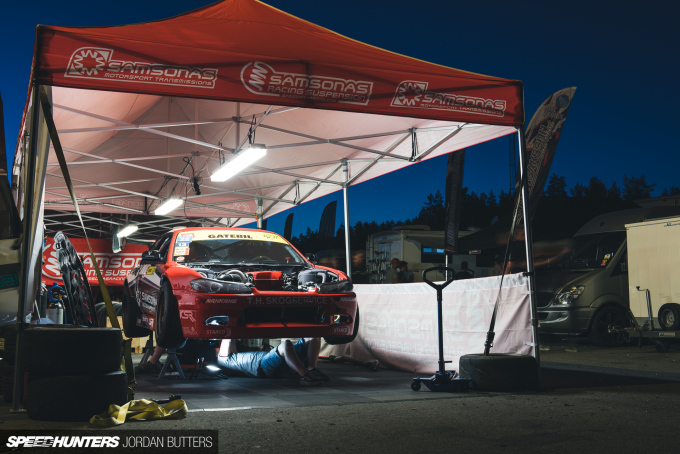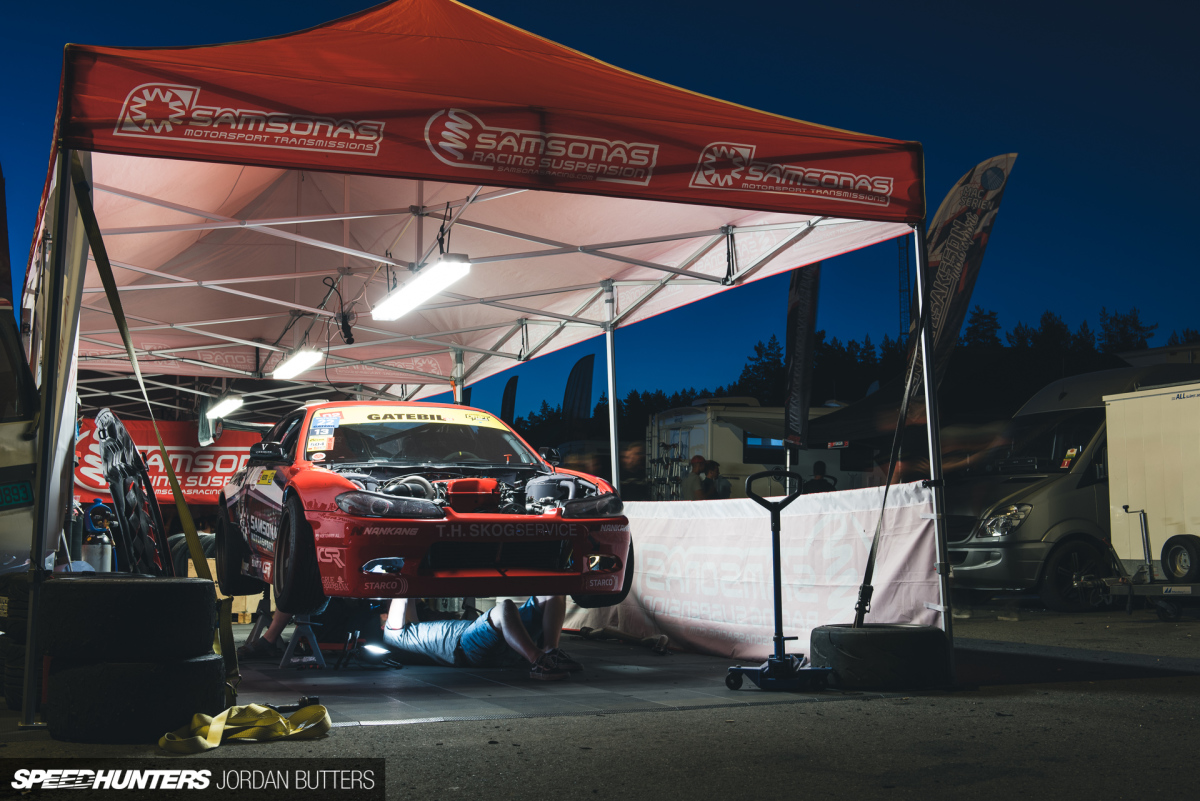 But some repair jobs call for the most dedicated to put in the odd night shift.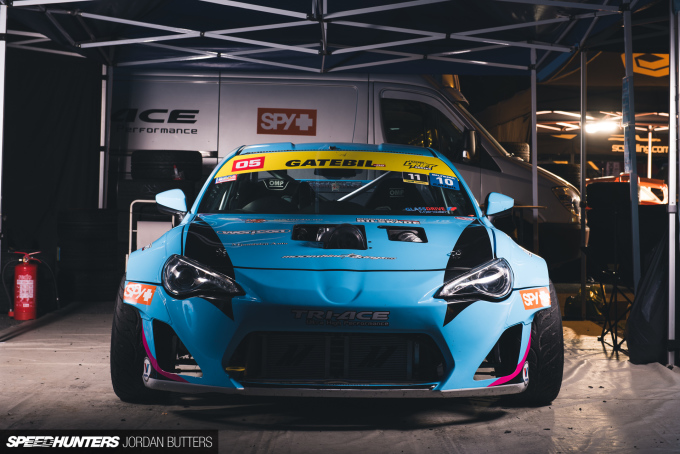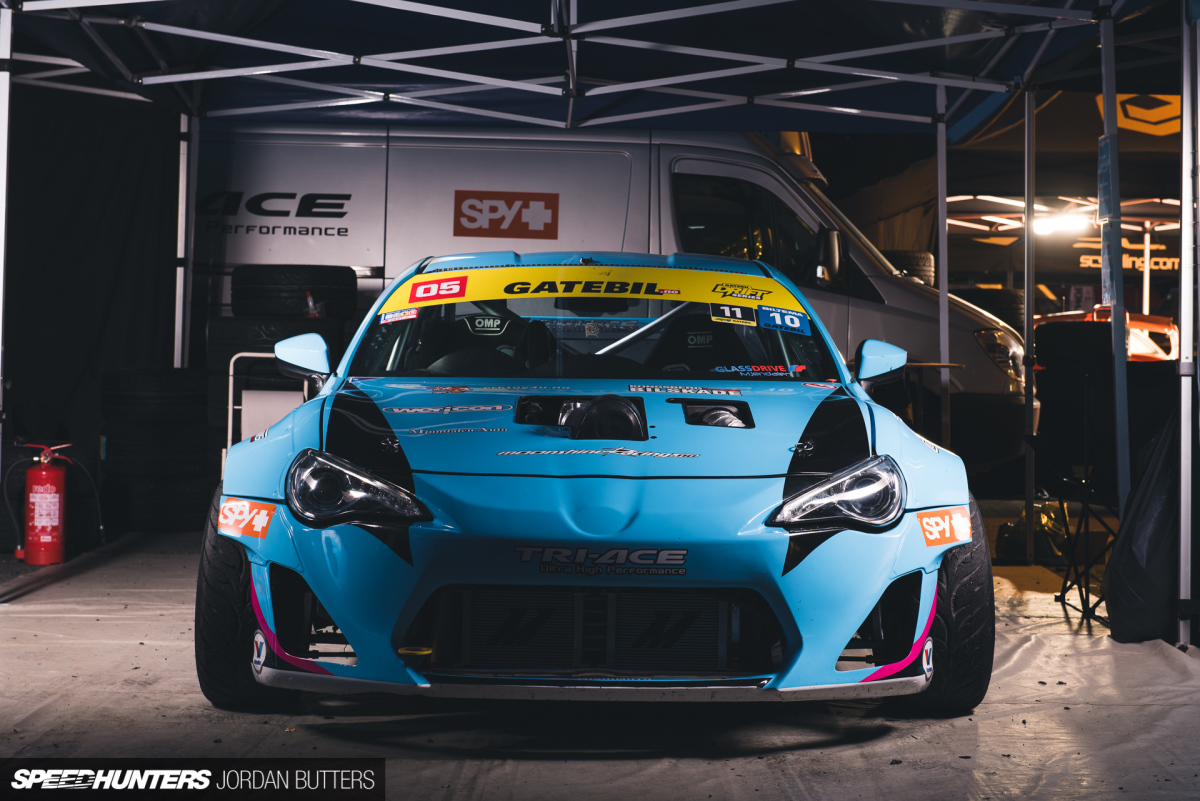 Wherever you are in the pit area, through the silence you'll hear the occasional tool being wielded every so often, or the more occasional swear word in any number of languages.
I was one of a number of photographers oddly waving light sources around in the paddock after dark, although workload and fatigue had grasped hold by this point so I probably wasn't as enthused about the process as some. This is one time during Gatebil where it's quiet enough to spend a bit of extra time shooting cars, when there isn't the throngs of people passing by, or the sounds of the track enticing you back to the armco.
The Party
Having spent a bit of time light-painting a handful of cars, myself and fellow photographer Dave Cox took a trip over to the nearest campsite to check out Gatebil's main stage, just as it was wrapping up at around 2:00am. The walk over, at times, looked like a scene from The Walking Dead (just with a better plot) with revellers trudging back to their tents and campers, swaying left to right.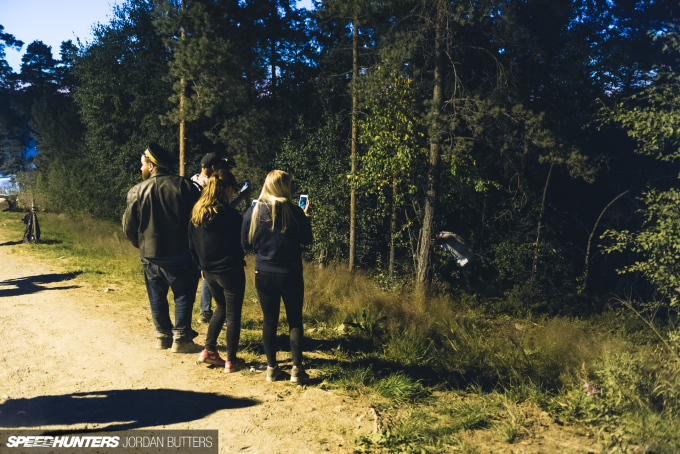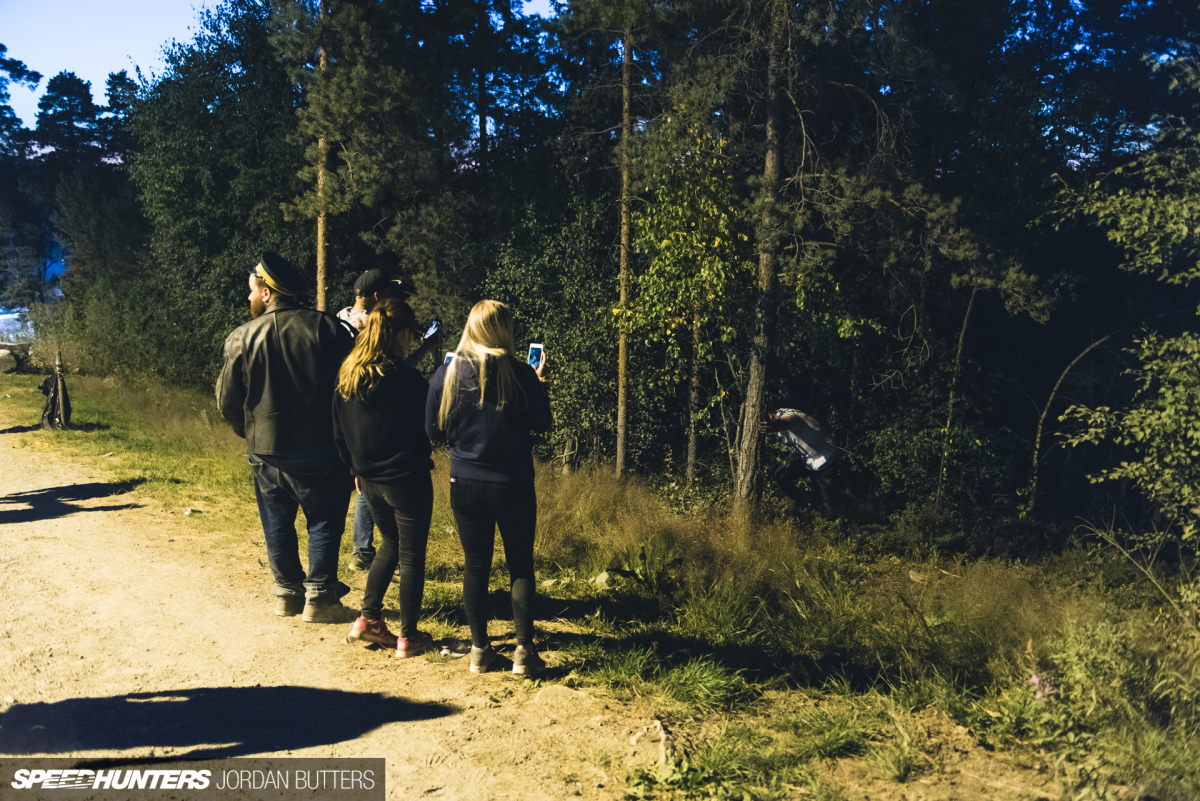 A group of people were filming their friend struggling with the concept of gravity. Obviously they were capturing this for social media prowess rather than helping him – no matter what country you're in or from, this is a universally accepted approach. I'm sure he found it hilarious in the morning.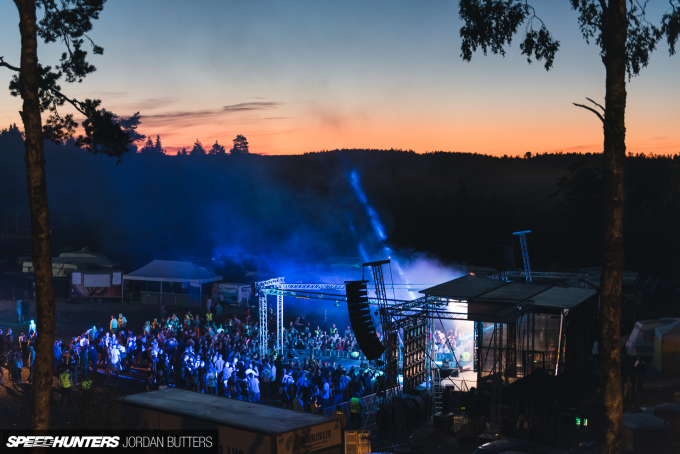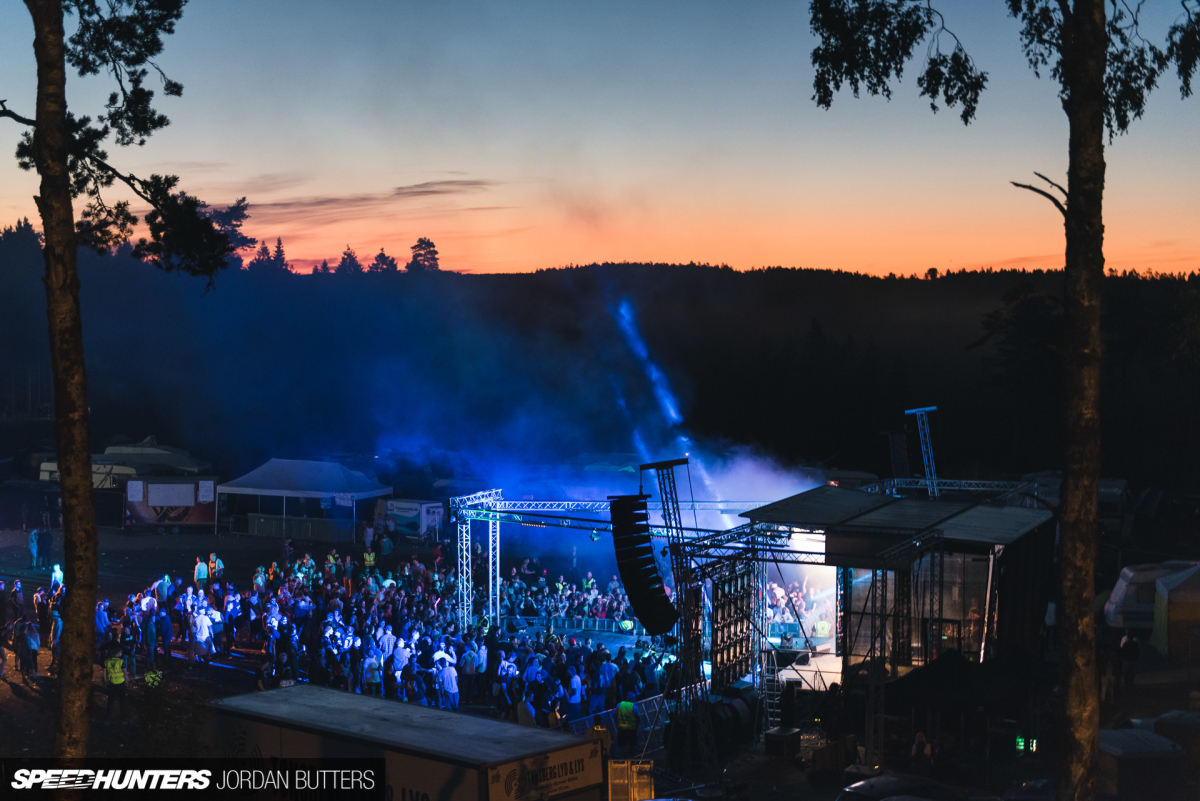 Beams of light and smoke rose through the trees as the main stage came into view. I could feel the music before I could hear it, but even when I did hear it I was unsure if could be called music. Eurotrance is alive and well in Norway, ladies and gentlemen.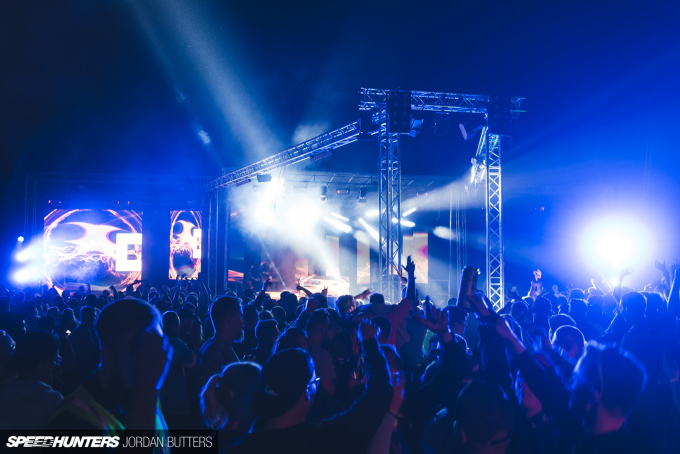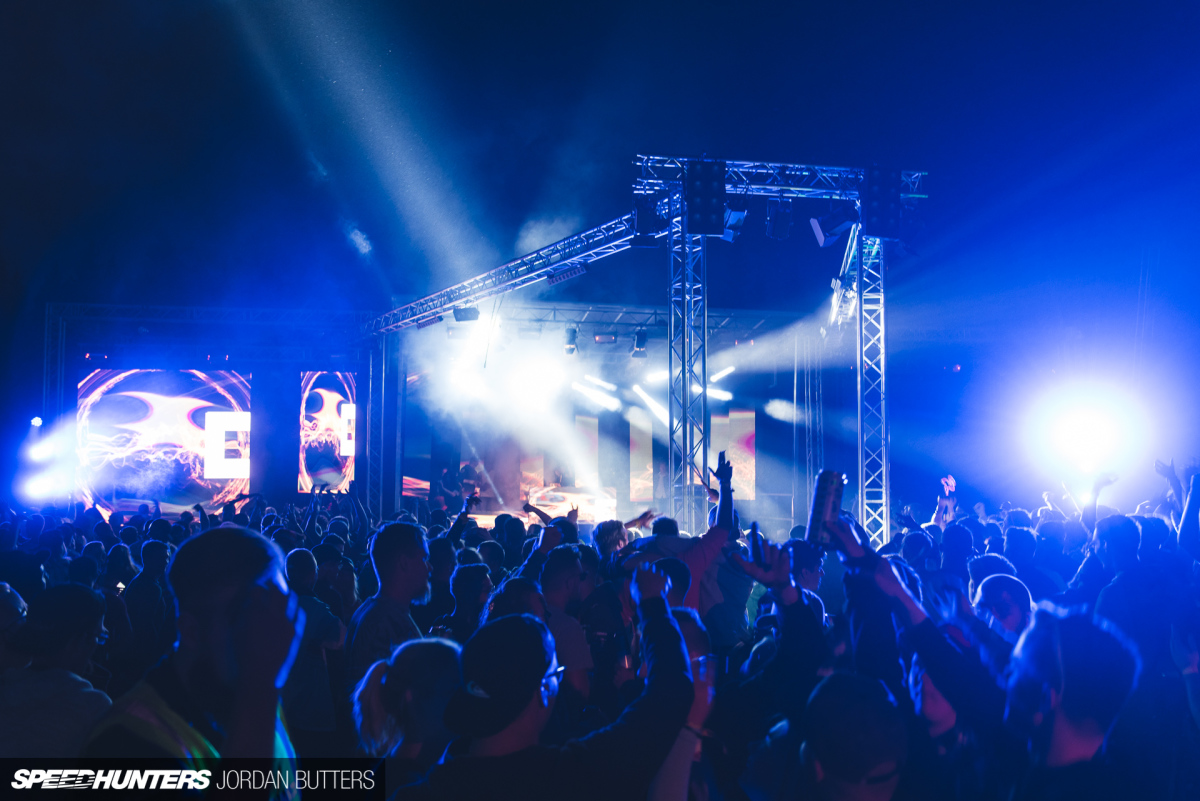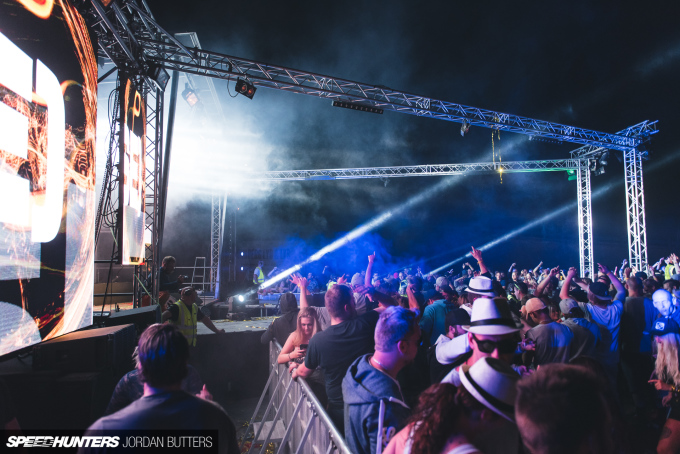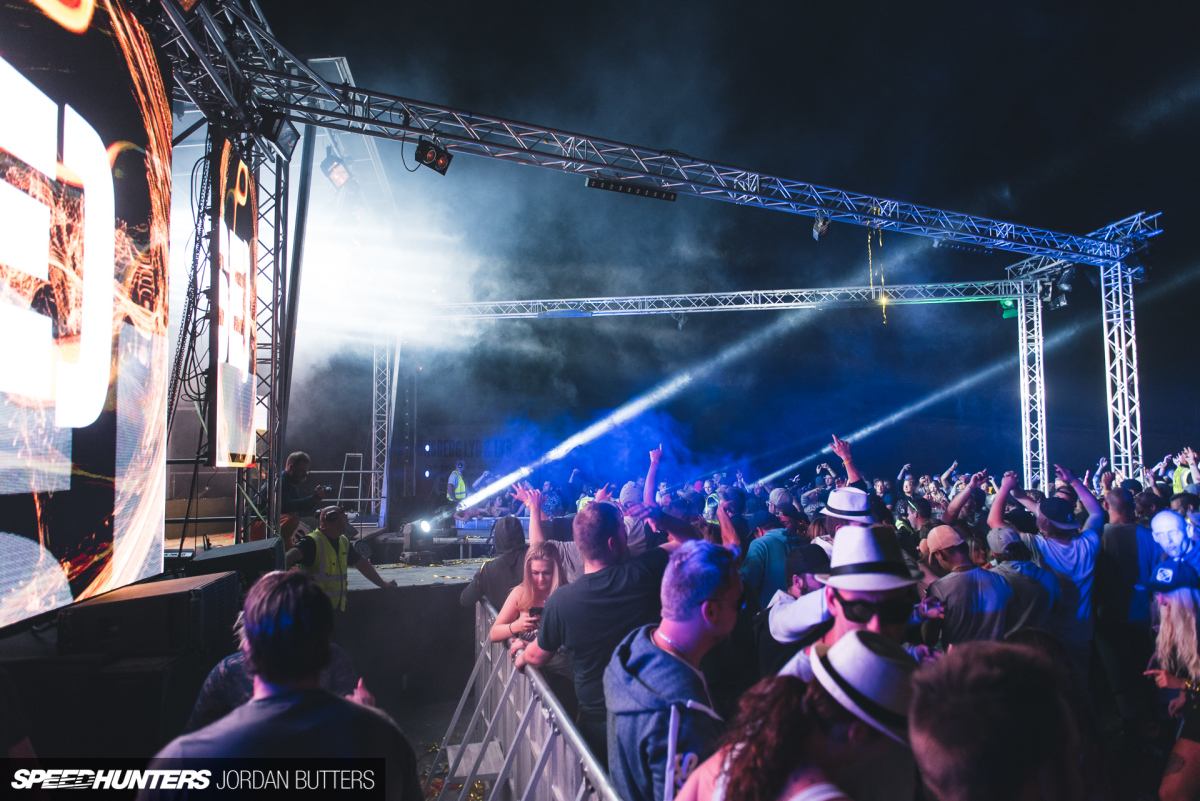 I should have heeded the advice of others not to wear my media vest into the party as people quickly threw themselves forward wanting to have their picture taken. Covering it with my Speedhunters hoodie actually made the situation worse, so Dave and I fought ourselves to the front and clambered backstage.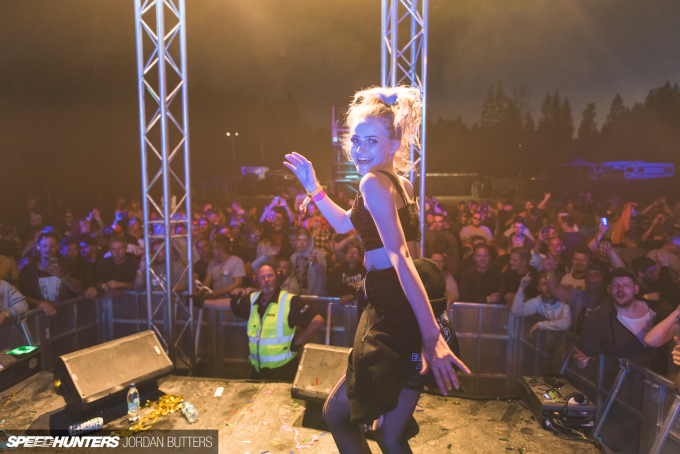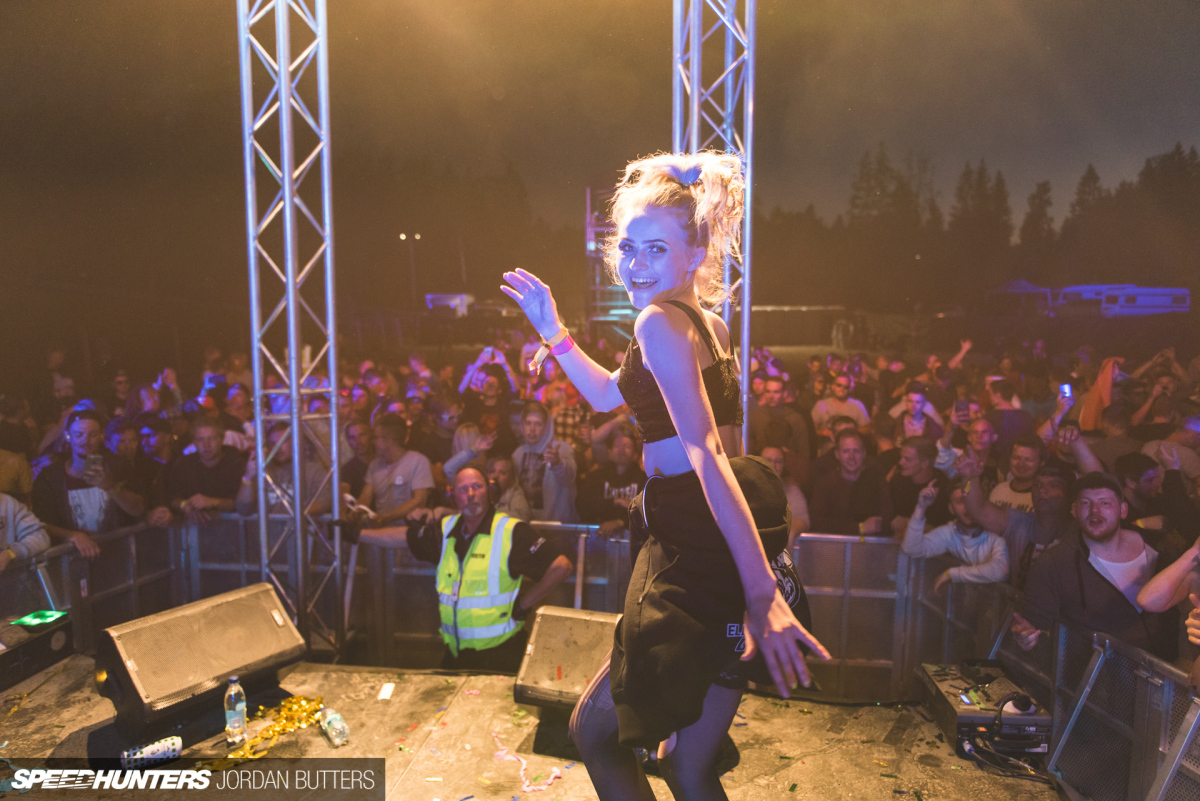 Wanting to get a shot of the crowd illuminated by the lights, I crept up onto the stage alongside the DJ and leaned out to get the right angle, but before I knew it there was a shove in my back and Dave and I were walking out on the main stage at Gatebil, cameras in hand and in front of a not small amount of quite drunk people. What to do?
My dance moves aren't much and I didn't prepare an act so, obviously, I kept on taking photos before moonwalking straight back off stage before anyone really noticed.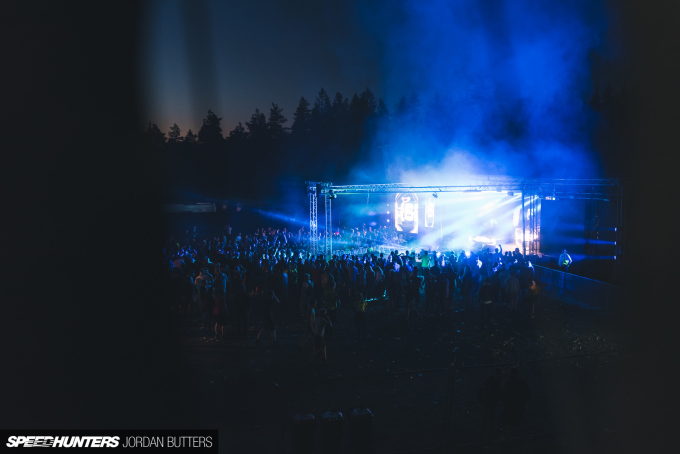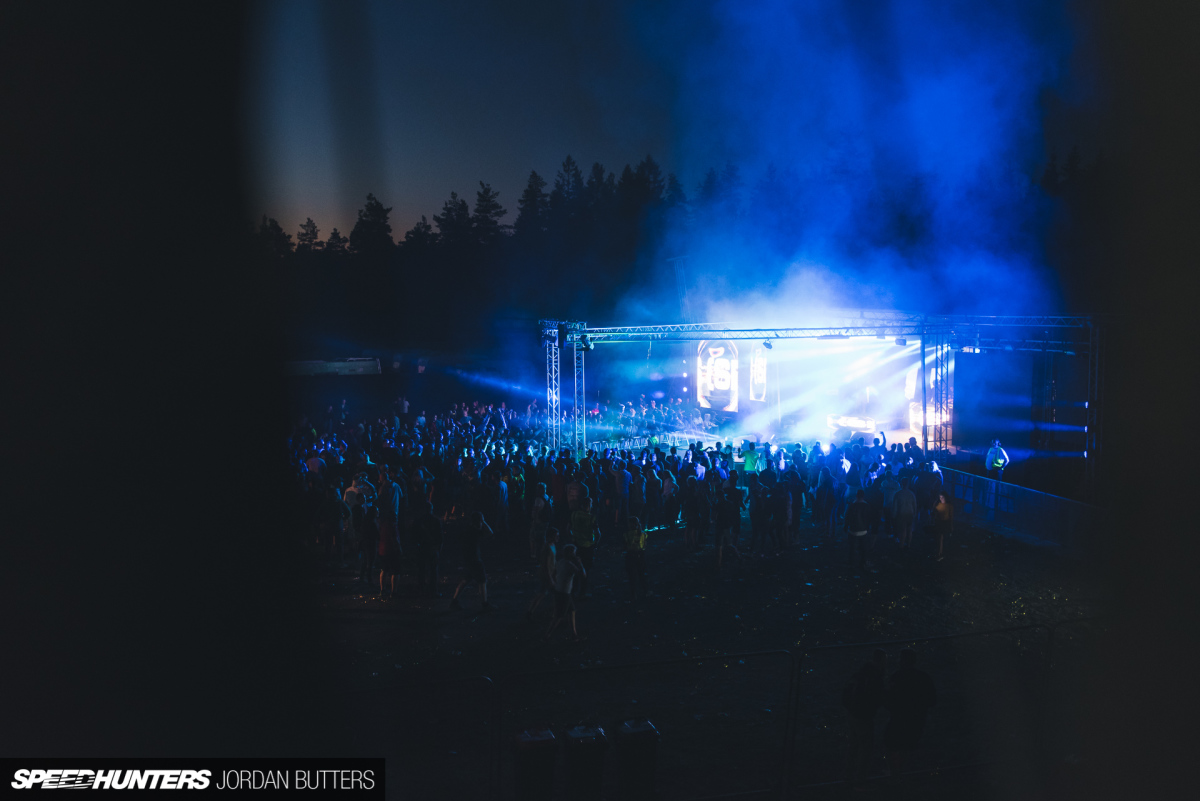 Having done what I set out to do and experienced a taste of Gatebil at night, we retreated back to the paddock just as the sun started to rise.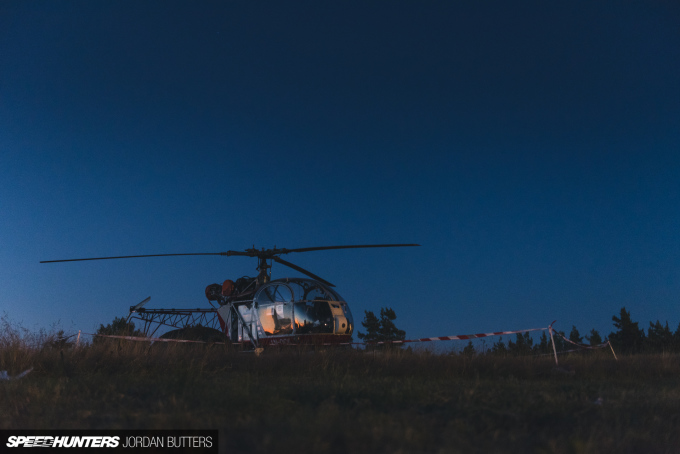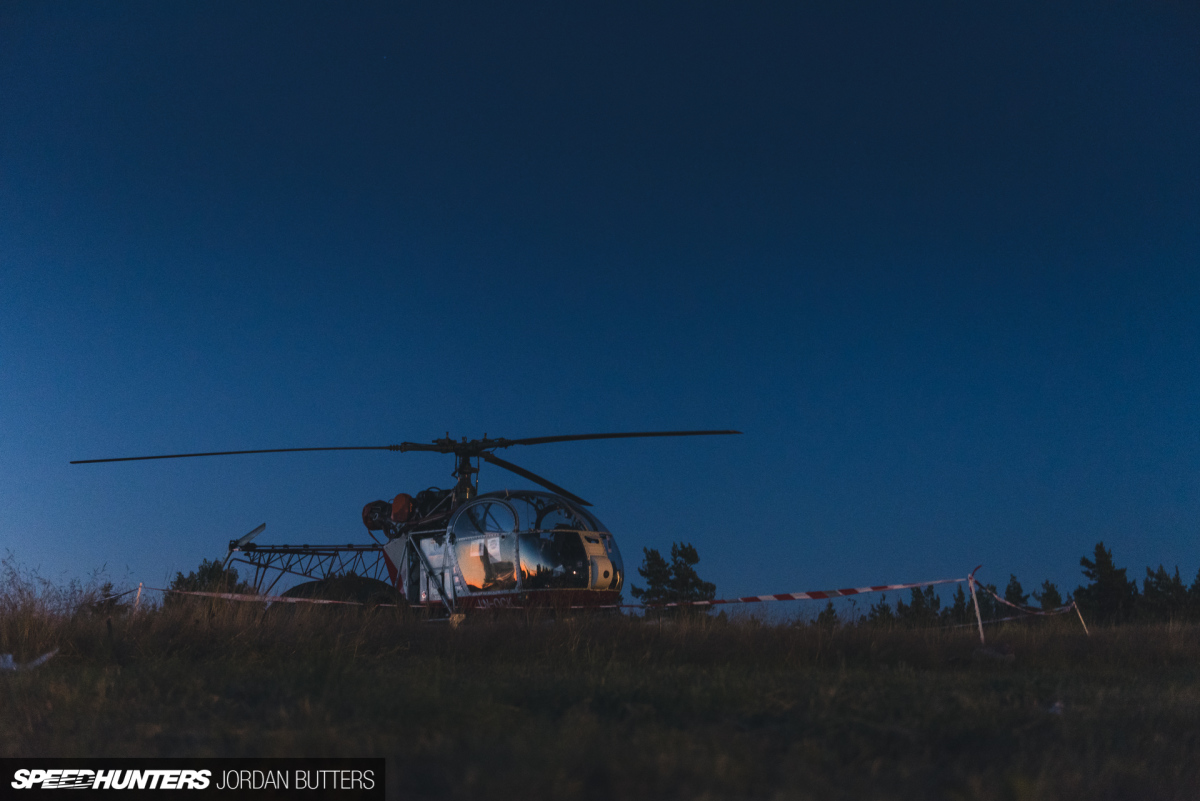 There was still a 35-minute drive back to the hotel and in around six hours the track was due to go live once more.
They're right, there really is no rest for the wicked at Gatebil.
Jordan Butters
Instagram: jordanbutters
jordan@speedhunters.com