Built To Go, Not For Show
Razor-sharp looks, four-wheel smarts, rail-gun handling and a 2.0-liter engine package potent enough to tear its (often more expensive) competitors to shreds.
And that's before Dion, the owner/builder of this tenacious Mitsubishi Lancer Evolution V, had even turned a single bolt.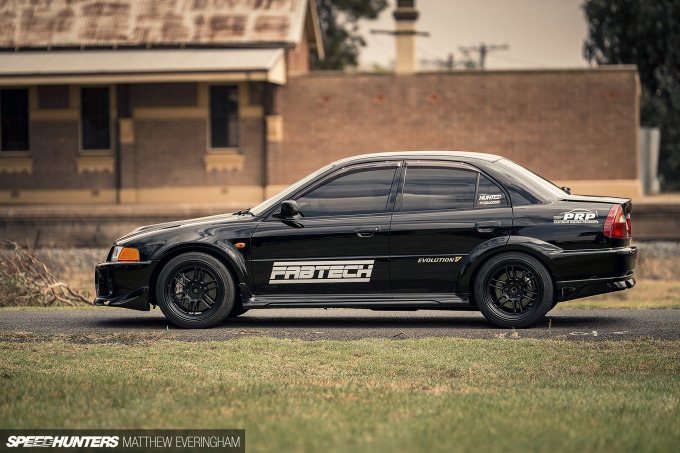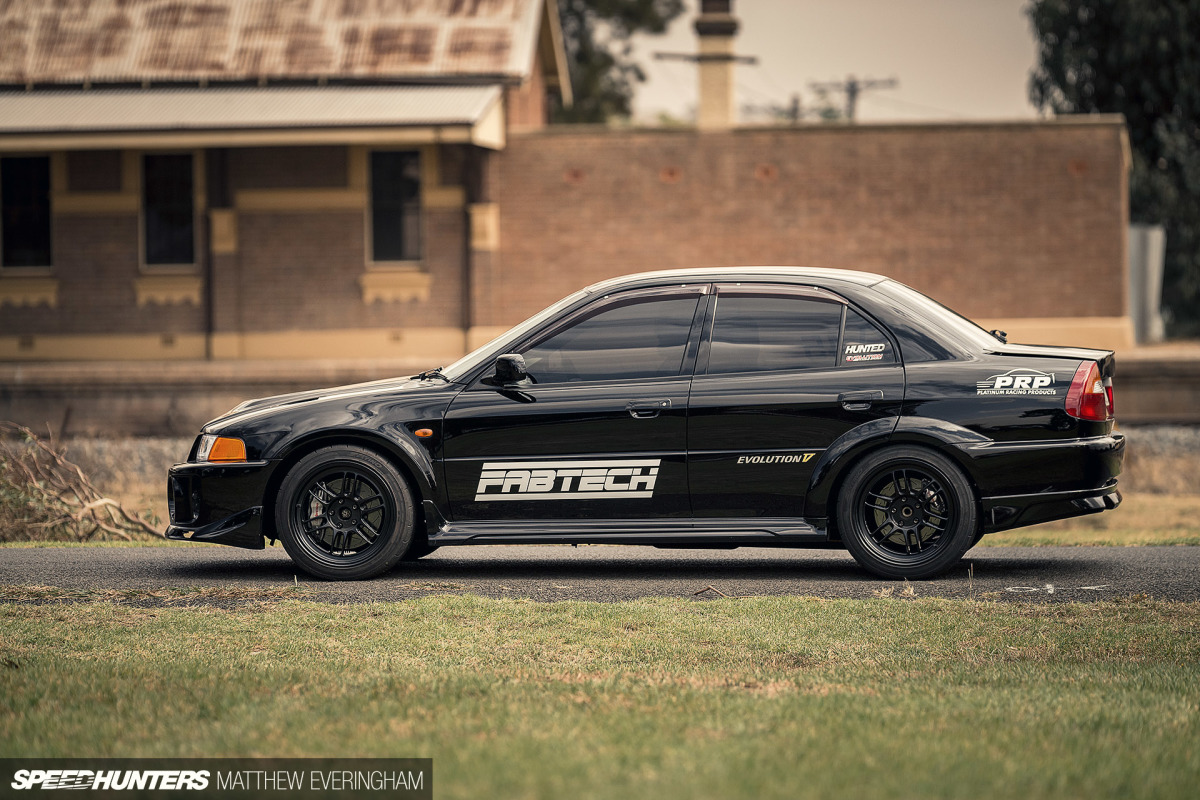 Call me old-fashioned, but I'm an absolute sucker for an understated vehicle. While I enjoy the over-fender craze and bright, flashy shiny things, there's just no going past a machine built with pure function in mind.
For some chassis, this lack of investment in the aesthetics isn't an issue, as is the case Dion and his 'show go-pony.'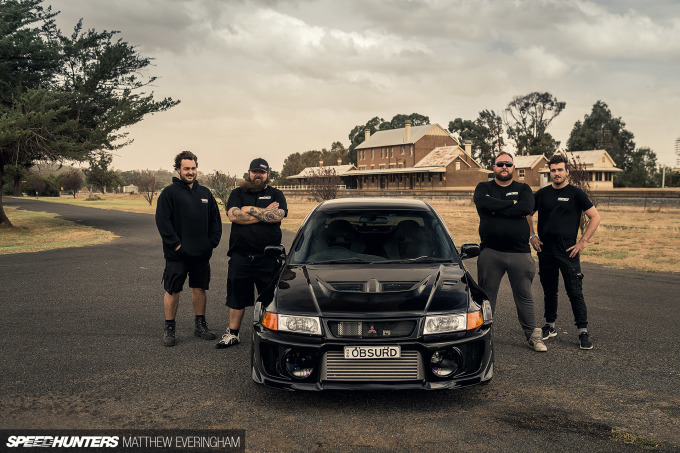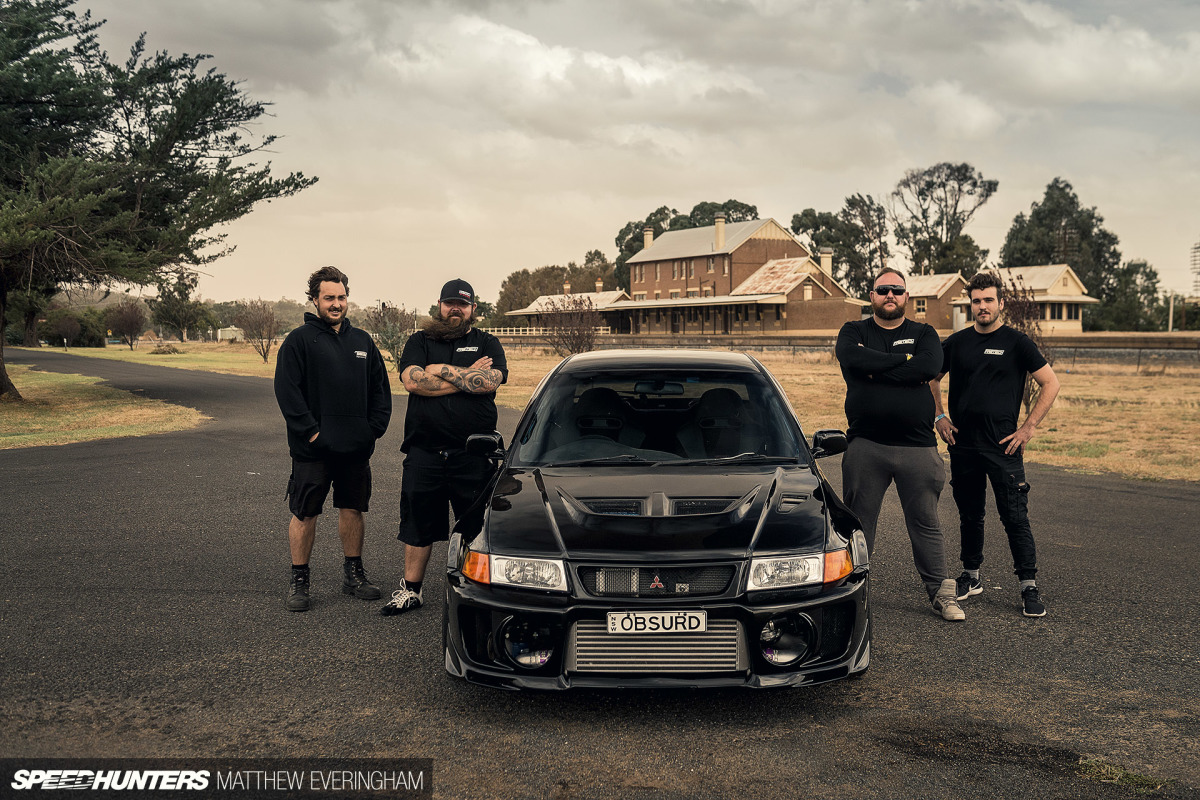 His Evo V rolled out of the Mitsubishi factory fully equipped with menacing looks as standard.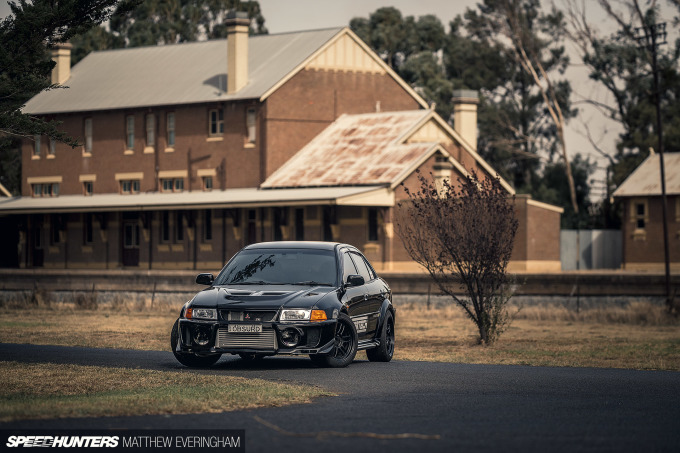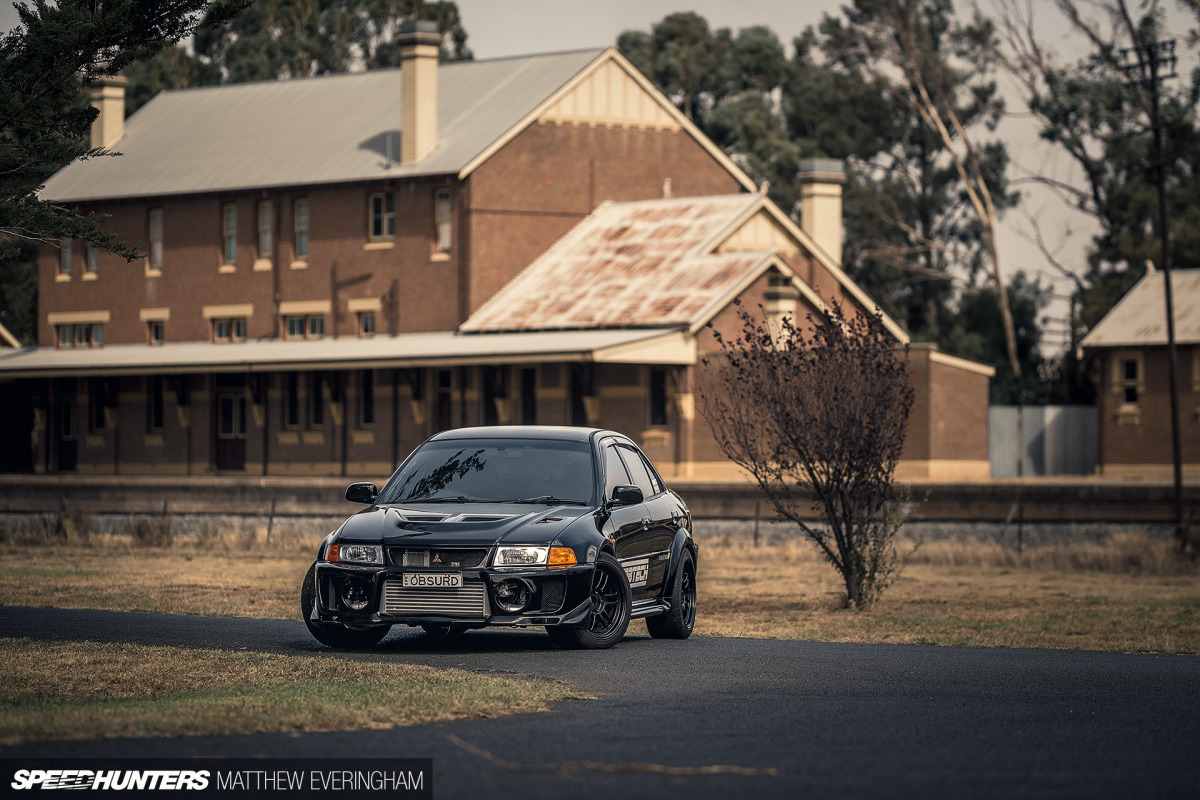 There's not a lot that can go wrong with a black-on-black exterior scheme, especially when paired with the aggressive angular shapes of the Evolution family's second chassis generation.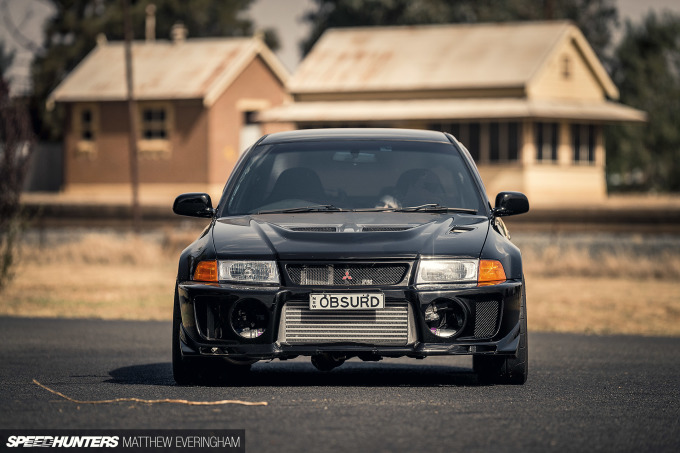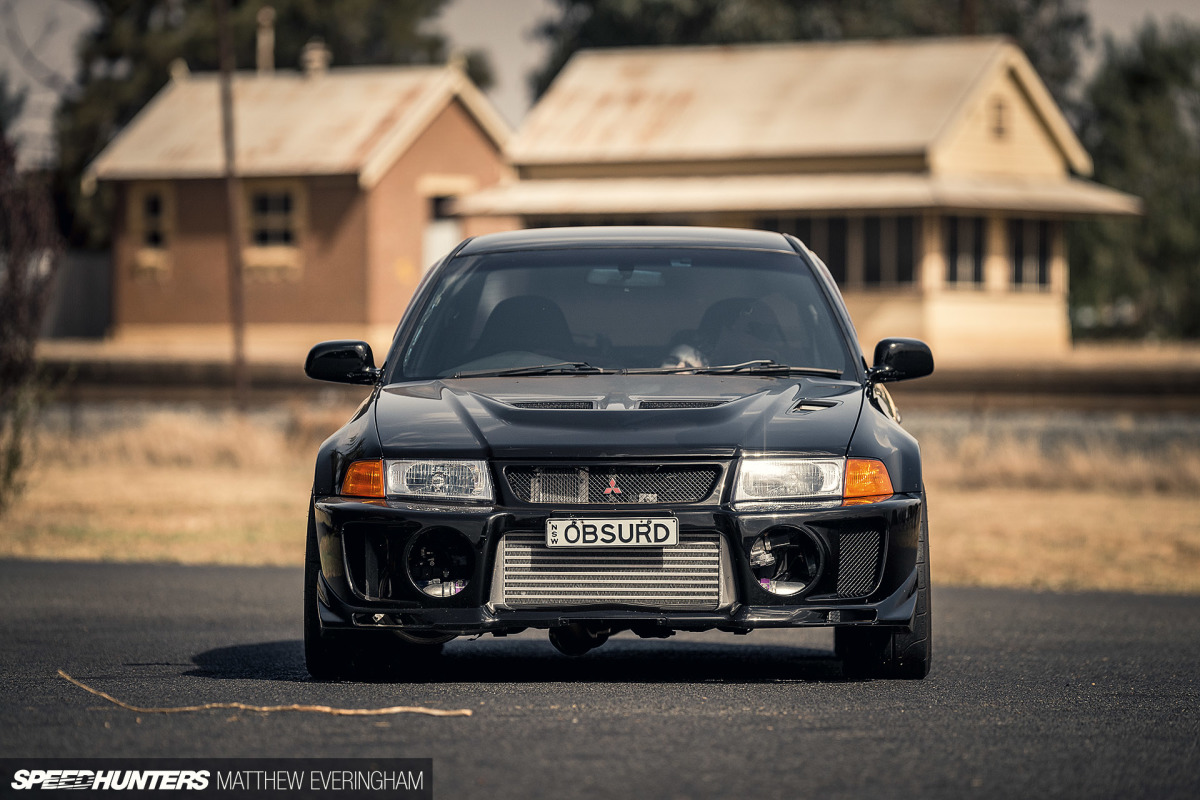 As I approached the black Evo from the front, I could almost hear Darth Vader's heavy breathing apparatus. The force is strong with this one.
A quick look under the hood confirmed this; I'd just discovered where every cent, every second of spare time and every drop of sweat-equity not spent enhancing the exterior was redirected into.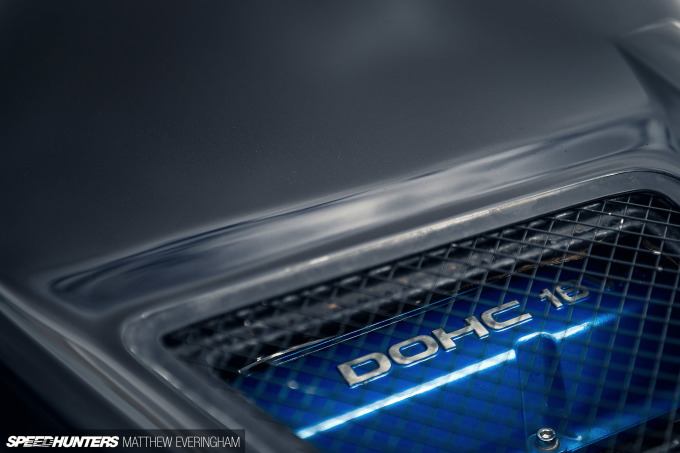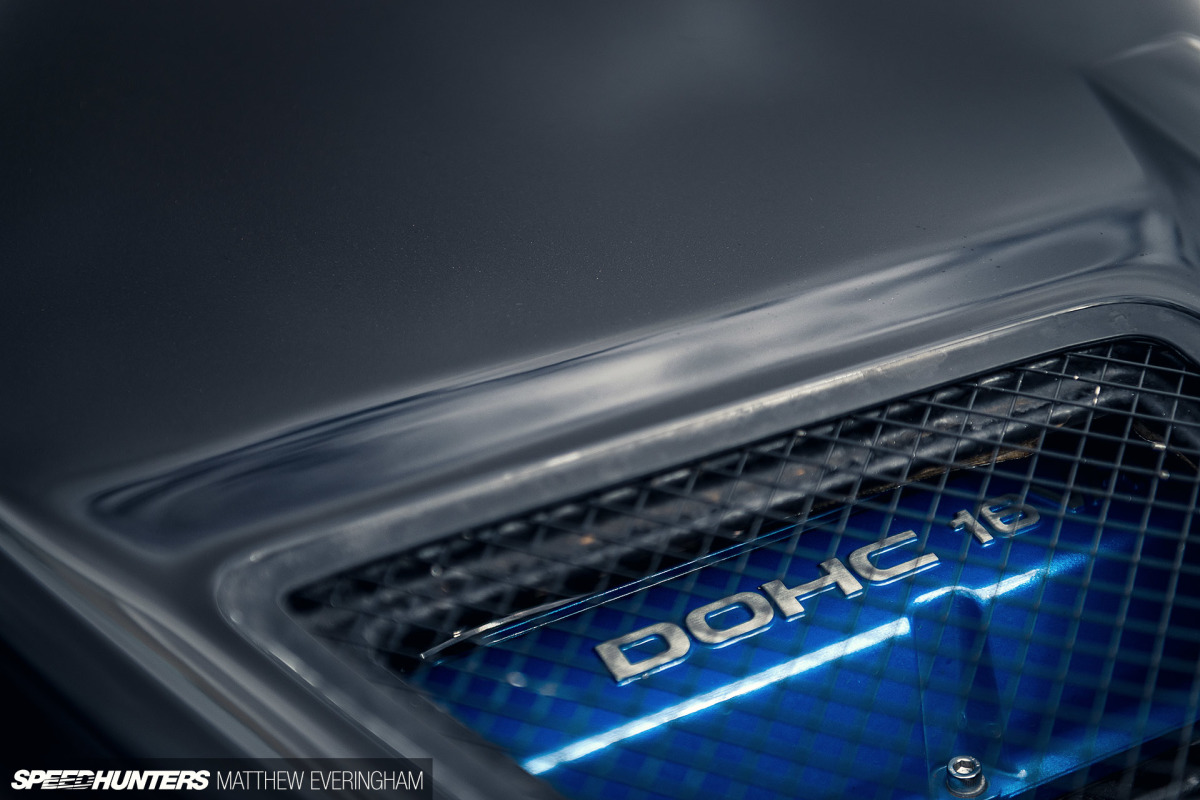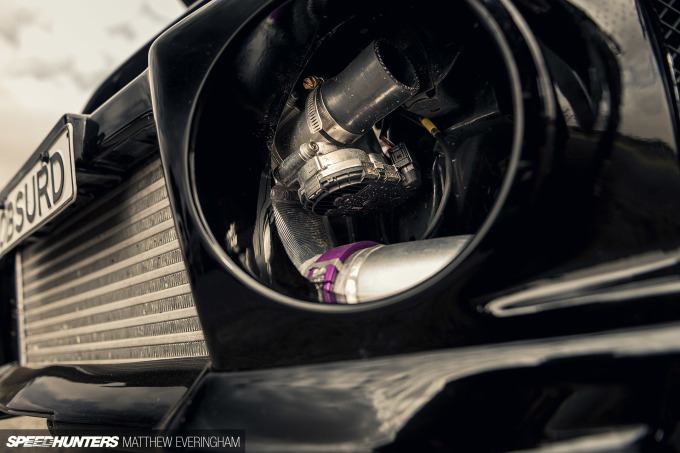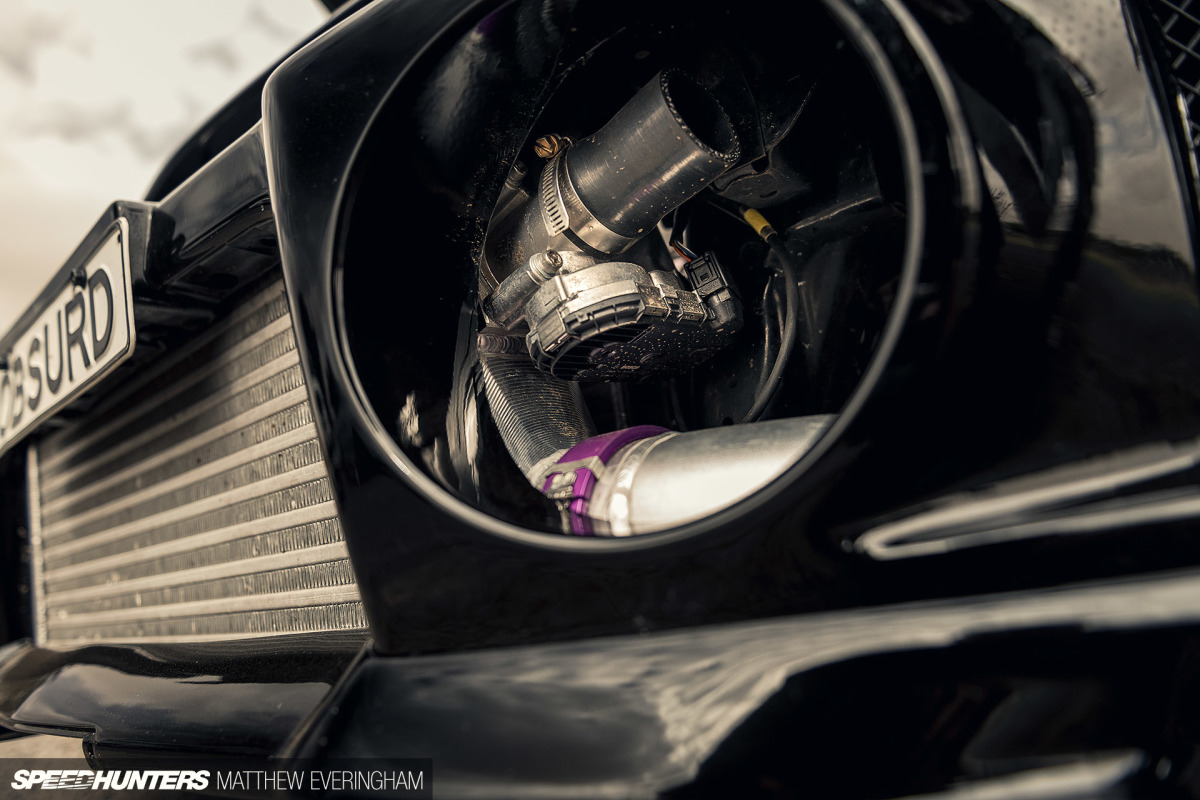 Even before lifting the aluminum bonnet, the understated exterior emphasized some subtle hints that gave away the real potential of what lay inside. Clues that may have remained camouflaged on a busier looking body.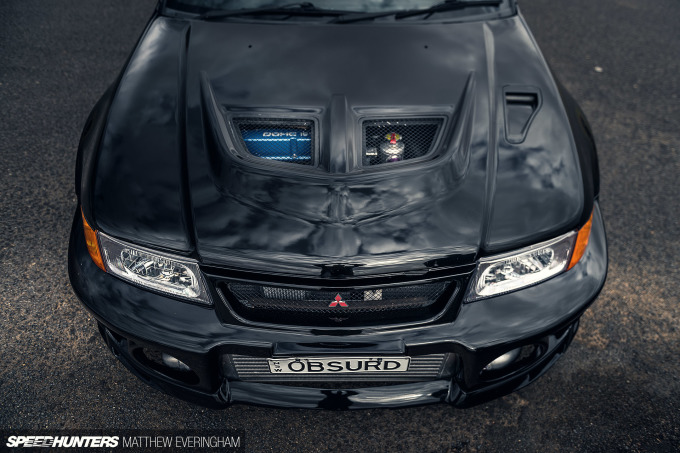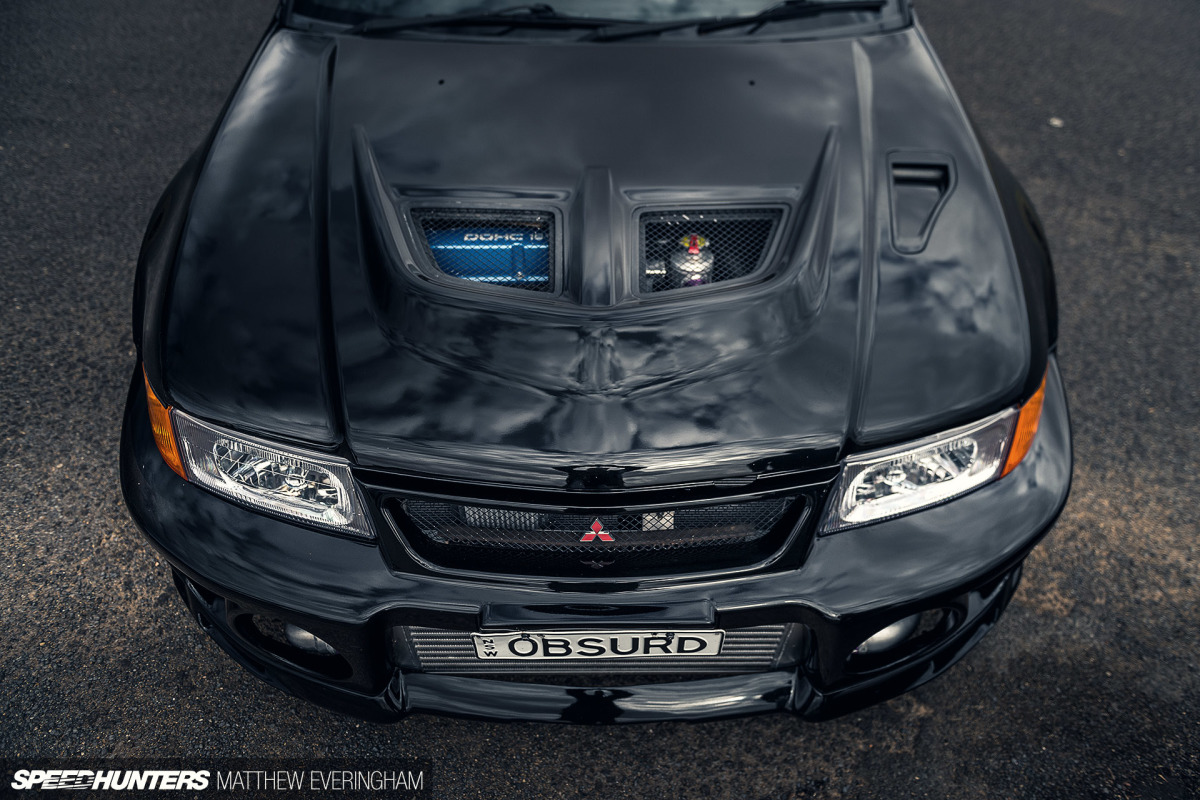 Forget Darth Vader, insert my own heavy breathing here. As a fellow Evolution owner, and someone with a very similar mechanical heart powering my very own Project Nine, this bay represented everything that I'd love but know I'll probably never achieve.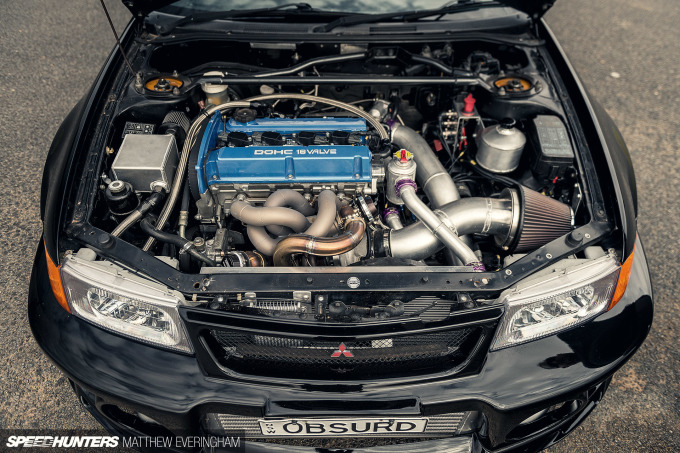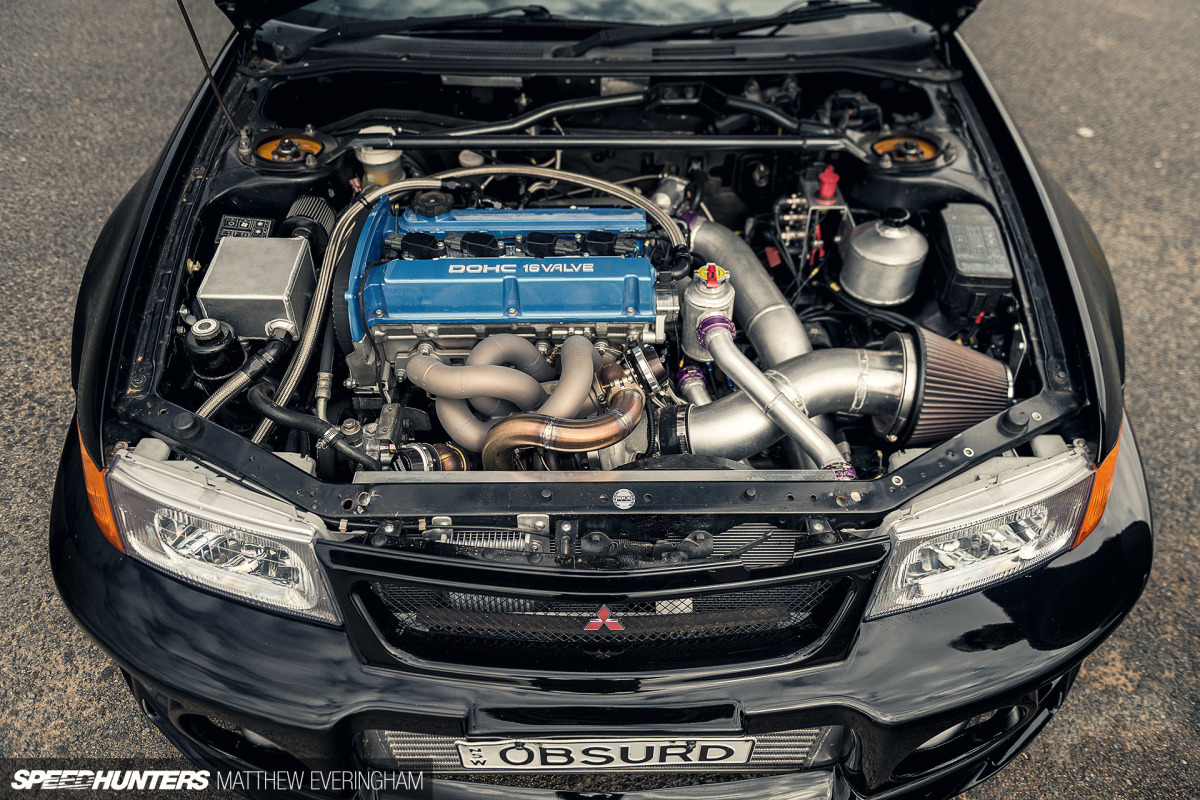 After the jealousy washed away, all that was left was admiration knowing that essentially everything on display without a Hypertune logo was custom built by the same hands that had lifted the hood for me. It's almost a little absurd.
A Fabricated Story
The attention to detail under the bonnet is amazing. Instead of a haphazard mix of common bolt-on components and pipe kits we've (well, I have) grown accustomed to seeing, the Evo V's engine bay screams of foresight and purpose.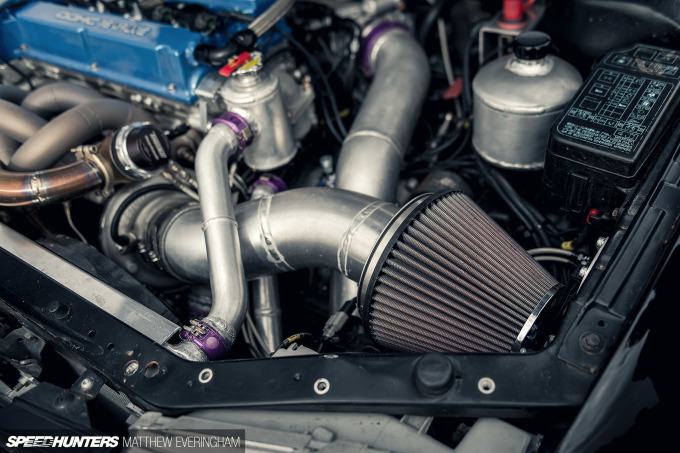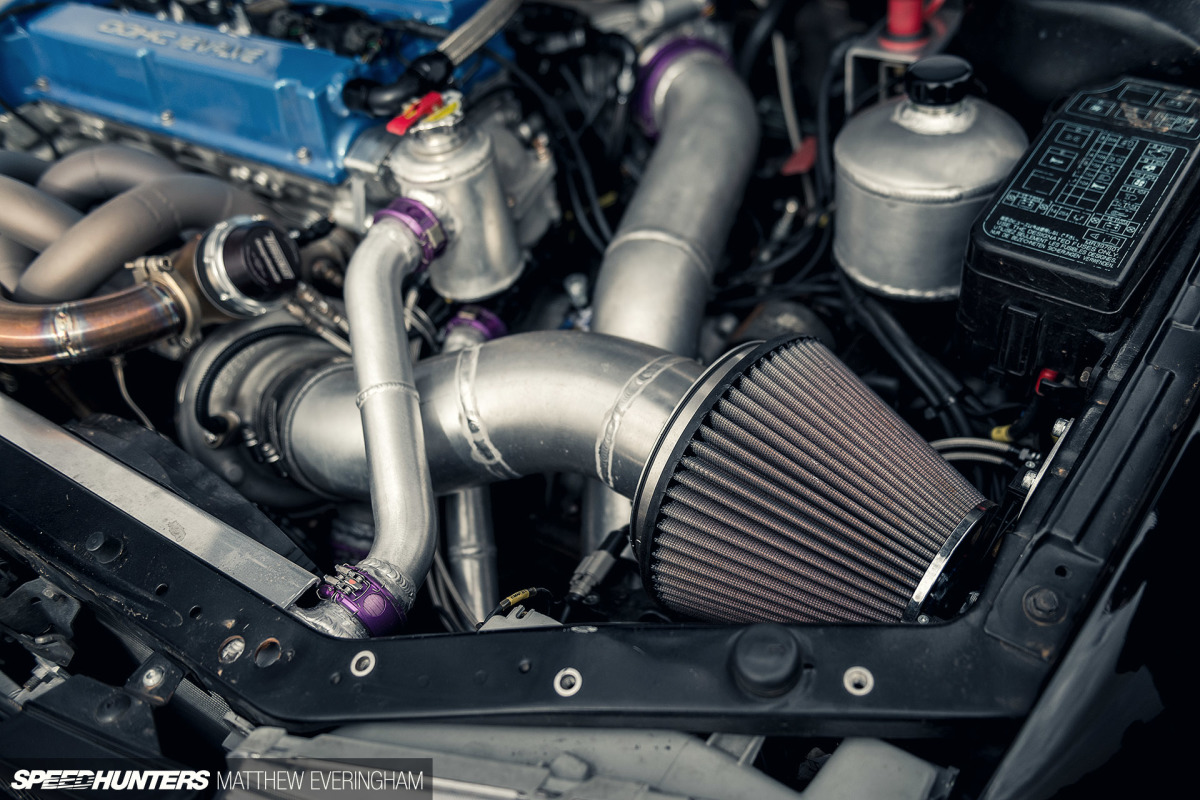 Despite a lot going on in here, every inch of the bay flows smoothly around the fully built and stroked 2.2-liter 4G63; no real estate is wasted. And instead of the all too common clutter that accompanies significant power, the custom work fits snuggly around each other, almost like a high-horsepower game of Tetris. Five hundred all-wheel kilowatts (670whp) to be precise. Not bad for a daily driver.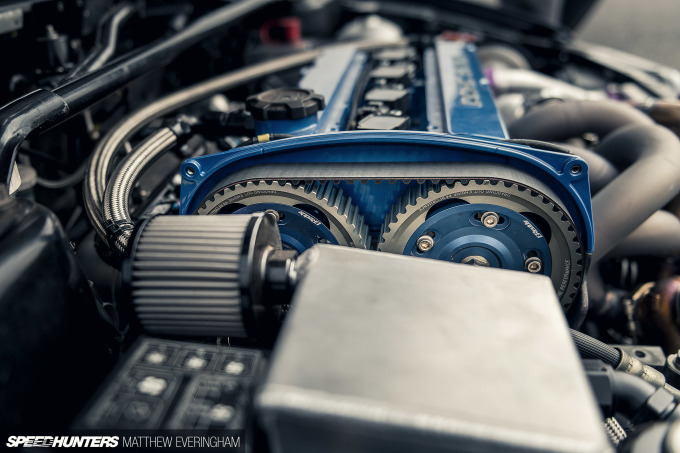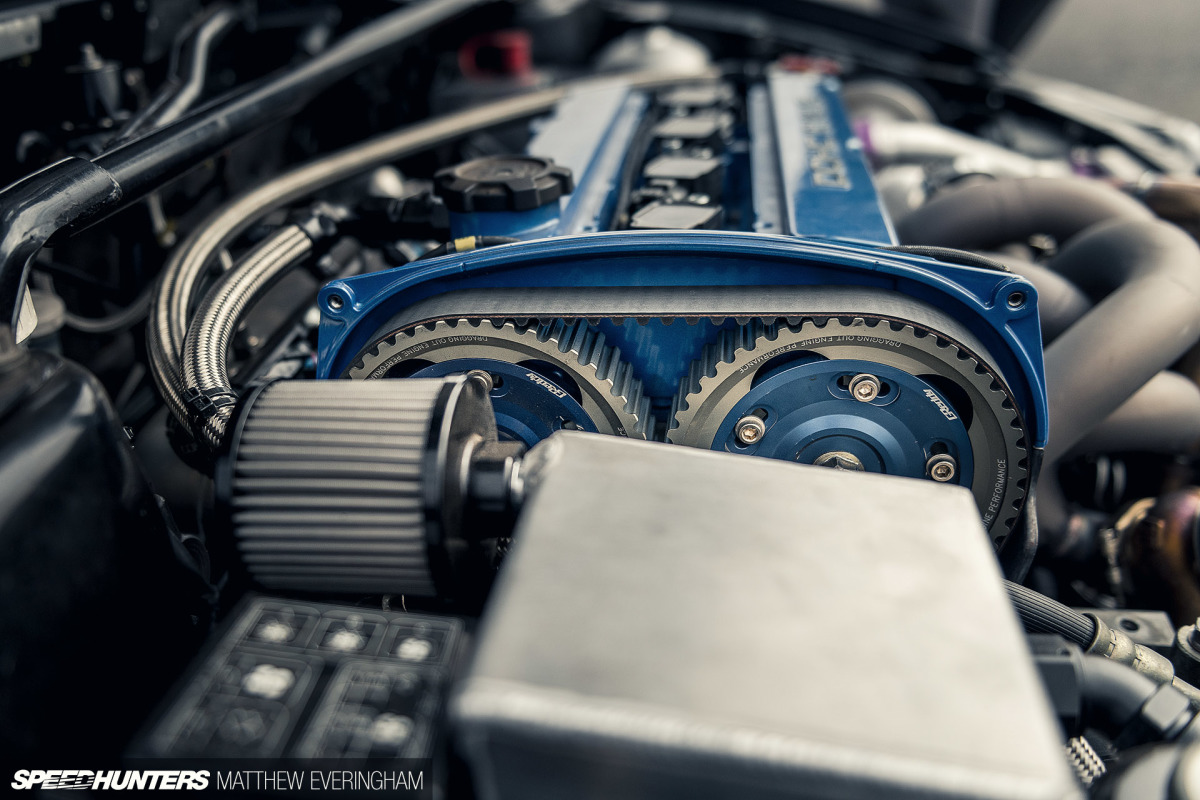 We may as well begin with the centerpiece of this giant jigsaw puzzle: a fully worked 4G63. A Hypertune inlet manifold and 82mm Bosch drive-by-wire throttle body force-feed the Fabtech custom head. The angriest of idles is provided by a pair of Kelford 288-degree/11.5mm-lift cams and Supertech 1mm oversized valves. Forged Wiseco 1400HD pistons lift the compression to 10.5:1, while upgraded Manley Tuff forged I-beam conrods deal with the extra load. The crankshaft was replaced with a lighter, stronger forged unit from K1 Technologies. Oh, and did I mention the Norris Design dry sump kit? See, it's pretty serious.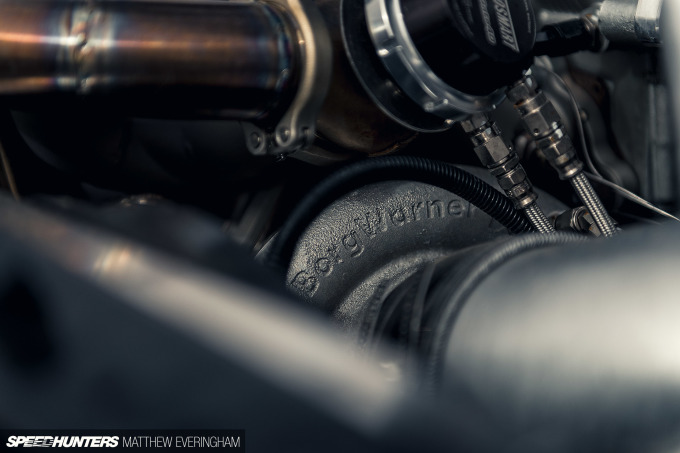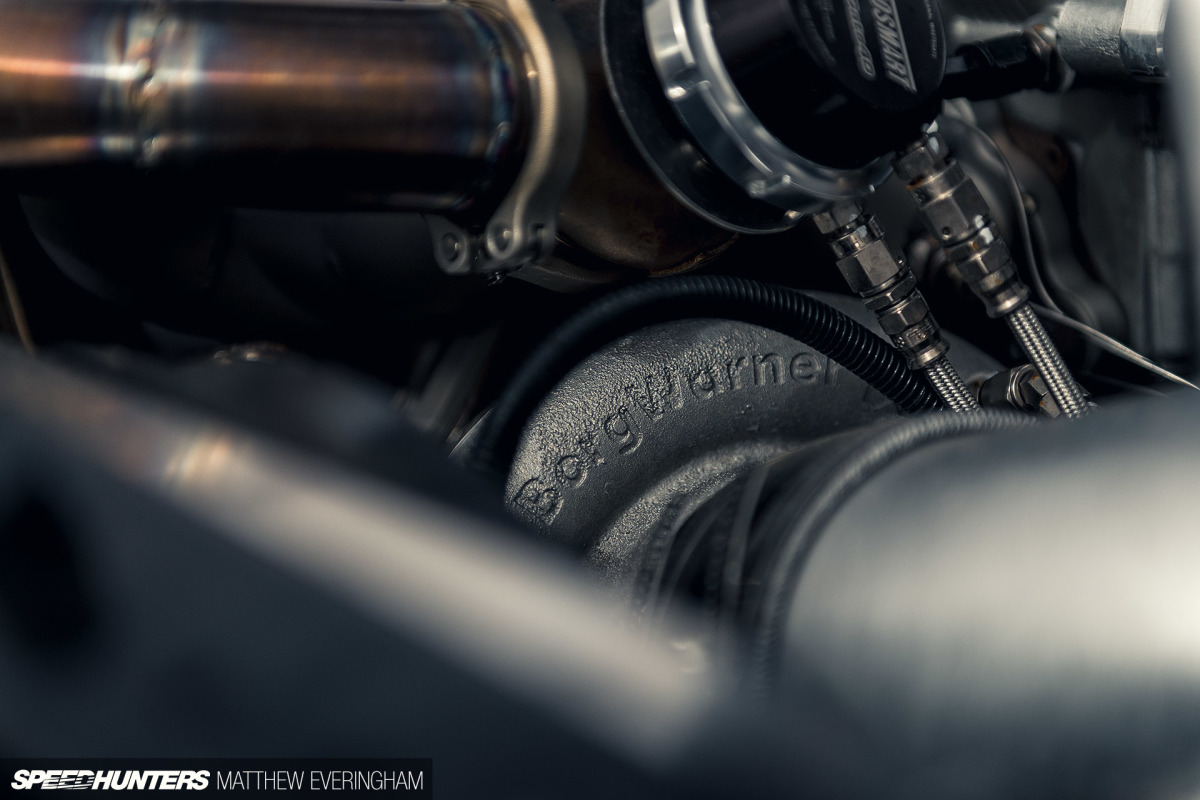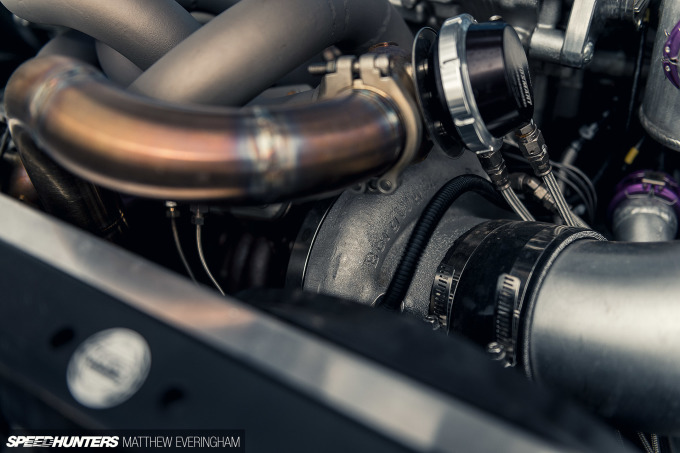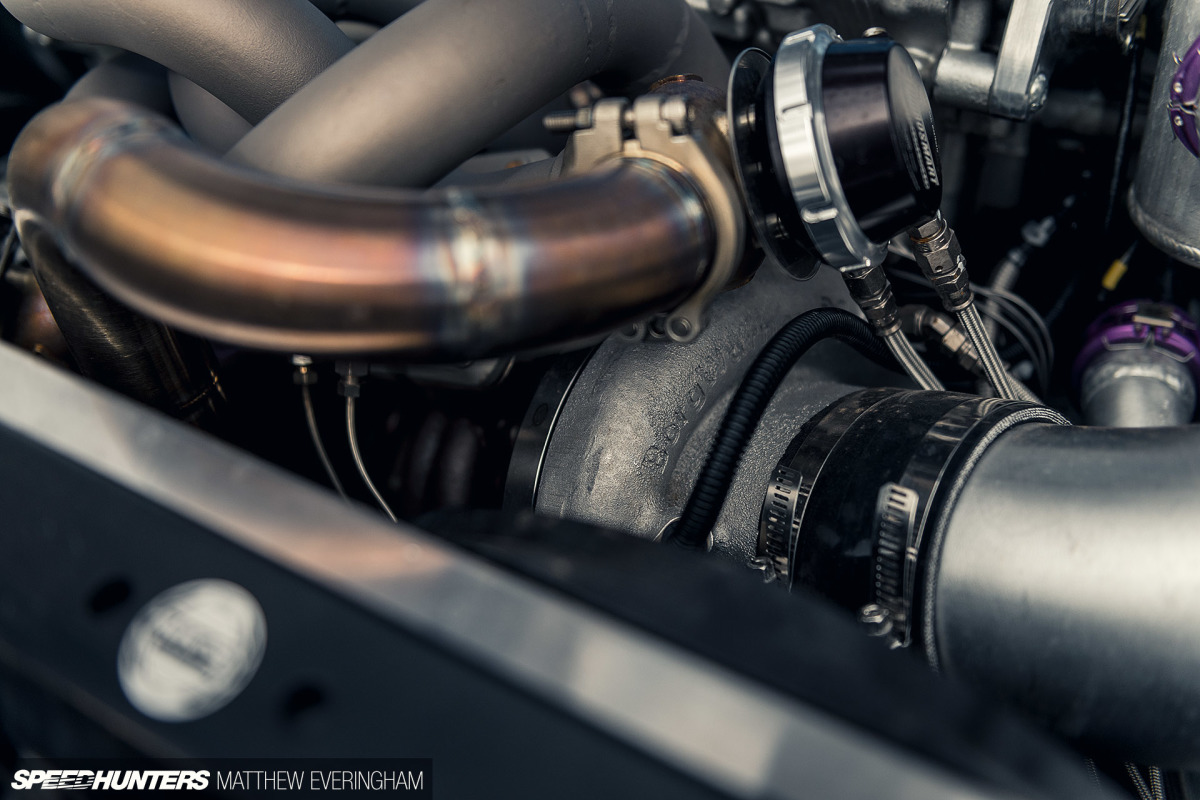 A low-slung BorgWarner EFR 9174 turbocharger sits close to the standard position, its boosted air cooled by a Hypertune 4-inch billet intercooler complete with, you guessed it, custom end tanks and piping by Dion. On the opposite end of the turbo, a 4-inch dump pipe vents to a 3.5-inch exhaust. Again, all the pipework was completed by Mr. Fabtech. That includes the design, fabrication, and installation.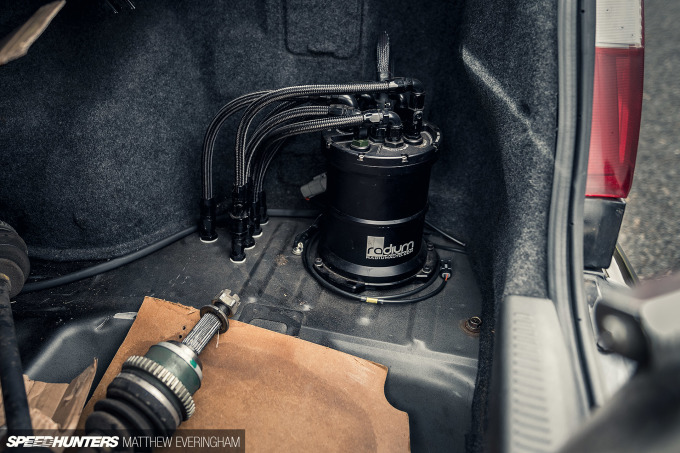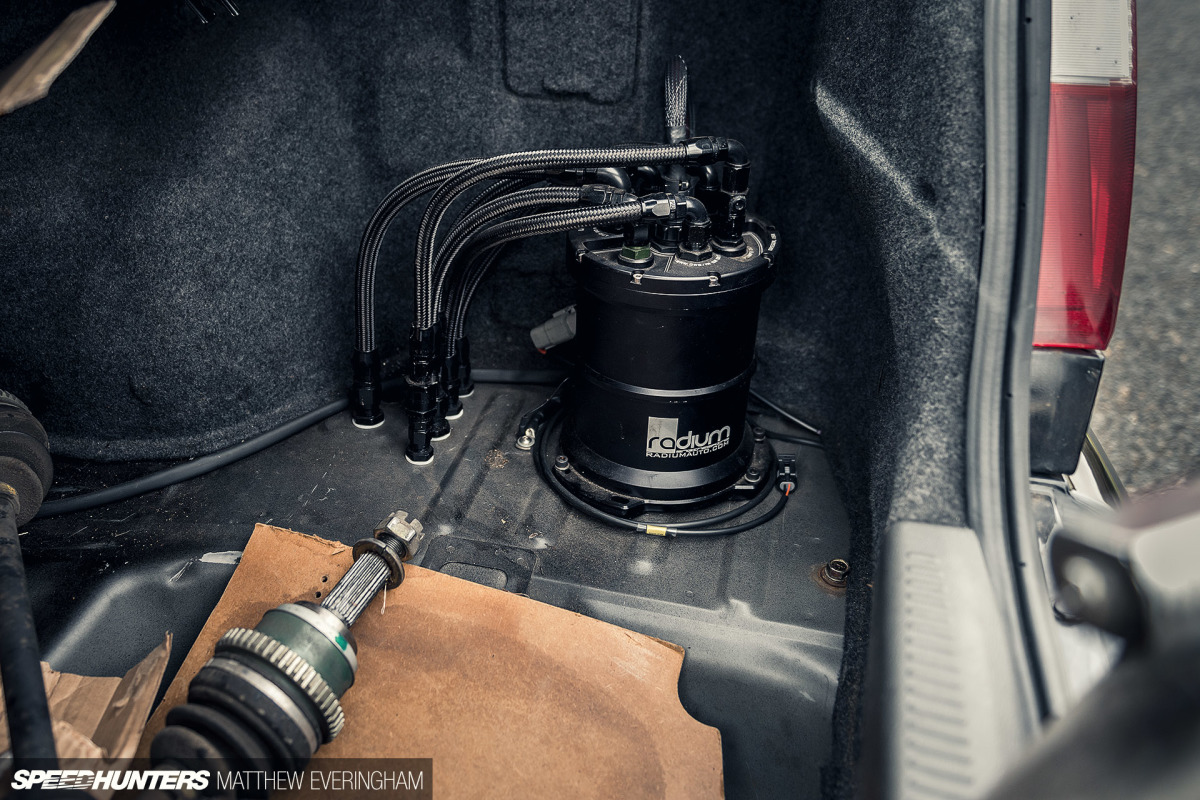 A Radium multi-pump fuel surge tank paired with two staged Bosch PFST with two staged Bosch pumps ensure that the eight injectors (Bosch 1,150cc primaries, 1,300cc secondaries) lining the Hypertune dual rail will never be short of E85, even under full load and super-high g-forces.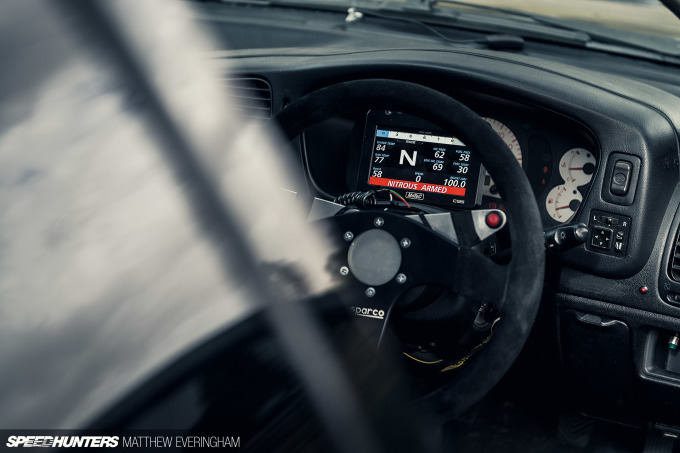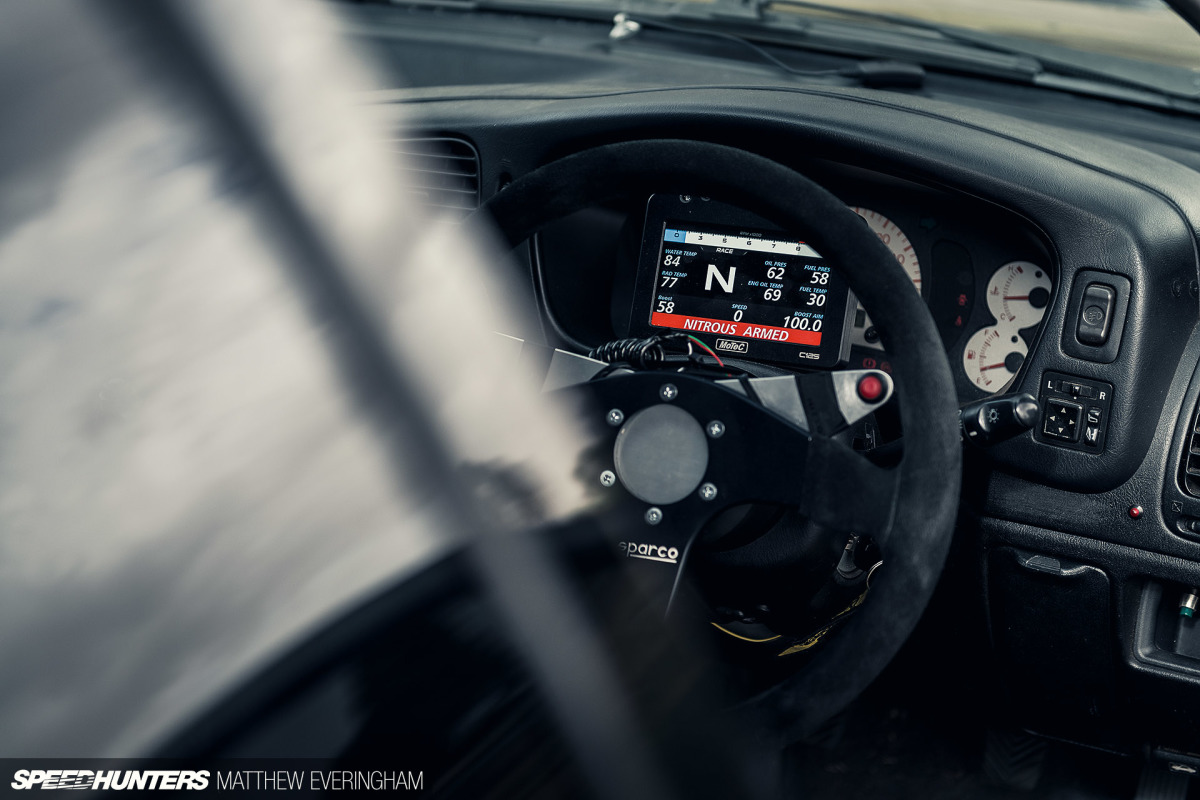 A Platinum Racing R35 coil kit provides spark, and there's an Australian designed Emtron KV8 ECU paired with a MoTeC display and ancillaries. Notably, the final build was tuned by World Time Attack Challenge tuning guru, Scott Kuhner of Insight Motorsport.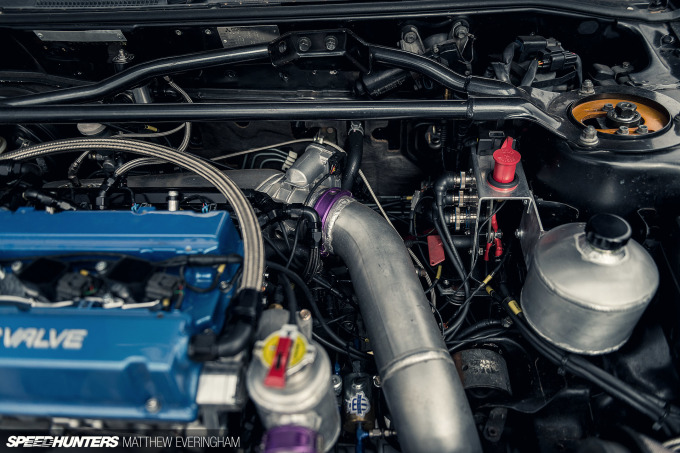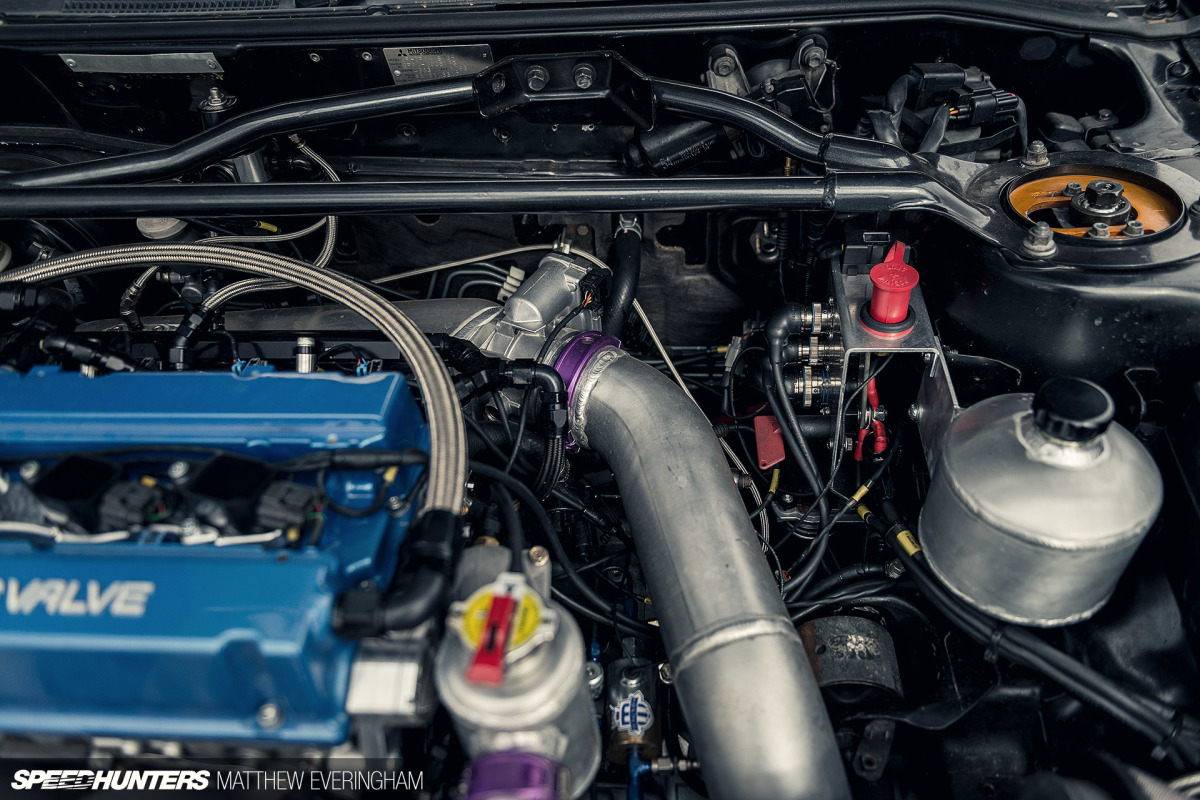 Without knowing Dion's backstory it'd be easy to assume the primary goal may for the Evolution to have been merely chasing power. But once you discover that this car was used as a glorified testbed mule for his fabrication shop, you'll appreciate that true goal of the engine work was to develop, increase and refine his own potential just as much as the car's, both in design and fabrication.
One engine bay, two successful parallel development programs with a 10.5-second pass under the belt as proof of concept, Dion tells me there's plans to dip into single digits in the very near future, too.
Making power is one thing, transferring that power to the ground and building a well-rounded ride to support that power is an entirely different proposition. Again, most of the heavy lifting was taken care of by Mitsubishi in their bid to produce a World Rally Champion. While any numpty can improve a hot, steaming turd, it takes a little more imagination to successfully improve on a system already as capable as that of the Evolution family.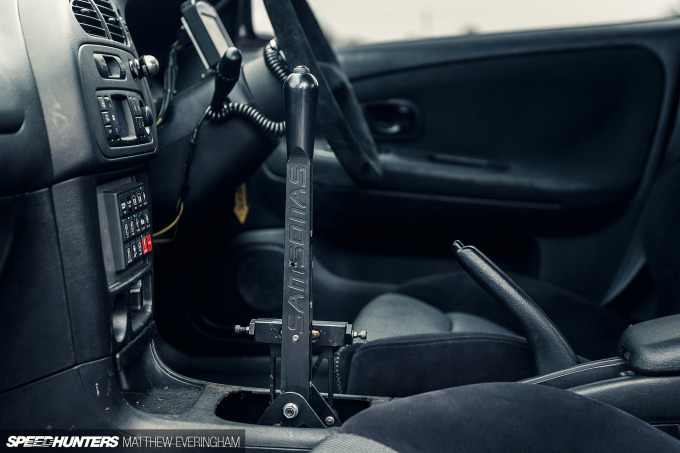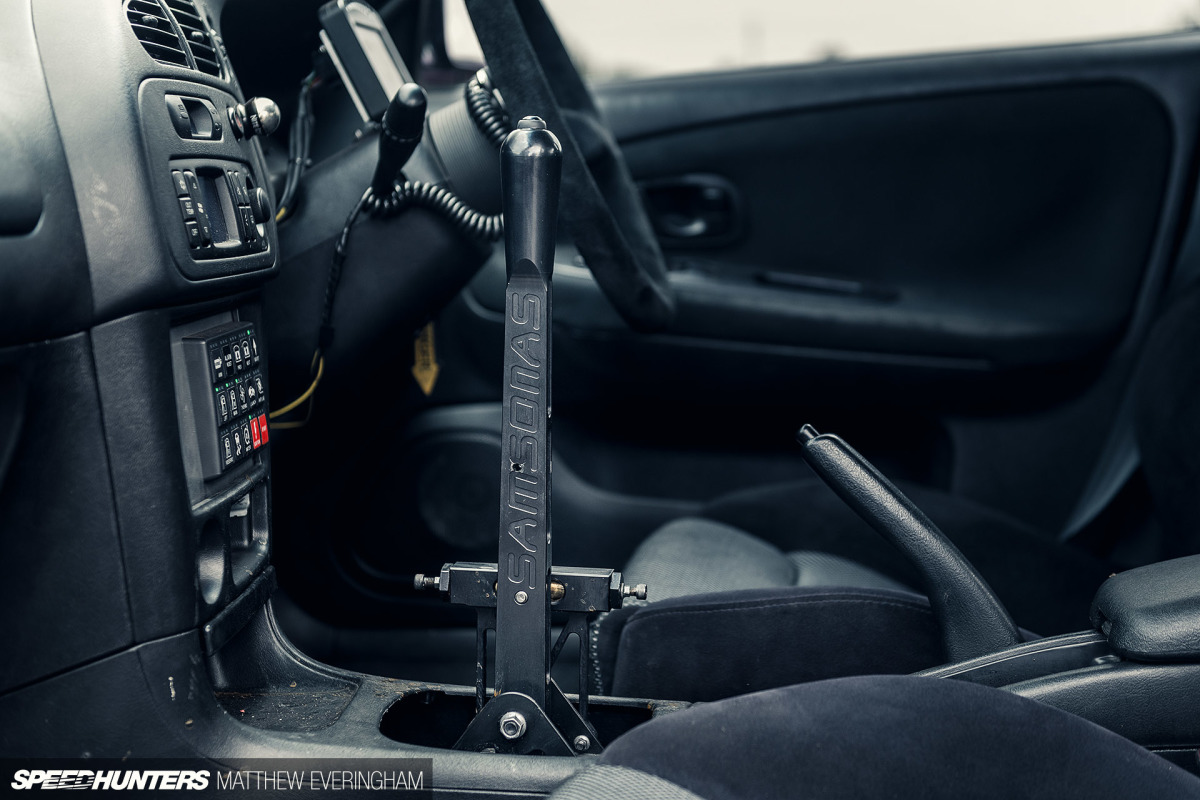 A Samsonas 5-speed sequential gearbox, Exedy triple-plate clutch and a custom driveshaft complete with a Fabtech billet hat run into an Evolution IX RS transfer case and Mitsubishi 3000GT diff. It's a fairly new setup, but hopefully it should deal with the excessive power that needs to be trampled through each corner.
With the exclusion of the Samsonas shifter, the majority of Fabtech's modifications are centred more around offering improvements than outright changes. By adding strength to weaker components, or shaving weight by removing or rebuilding the less essential items, this fairly stock-looking Evo is quite a different animal underneath. There's no need to reinvent the wheel when you can just change to a better bearing, right?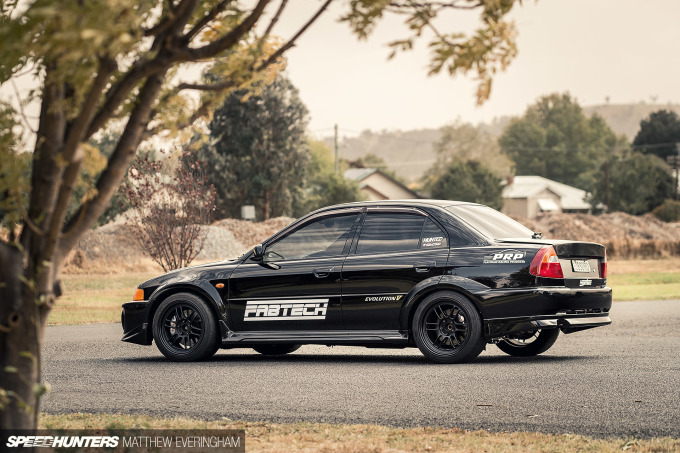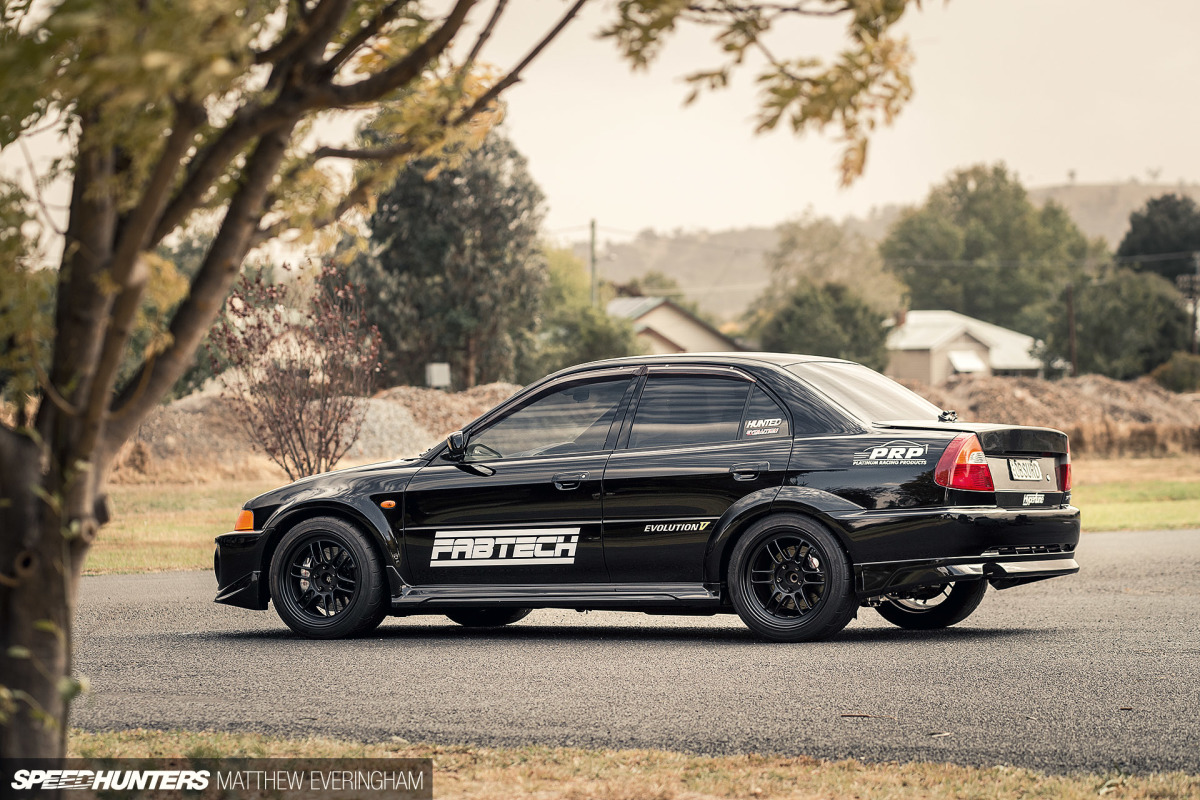 Öhlins R&T coilovers replace the standard items front and back, offering a firmer ride and some additional adjustments. Classic 17×9.5-inch Enkei RPF1s not only maintain the car's period correct look, but also reduce the unsprung weight while adding an extra inch of rubber in each corner. Zestino Gredge 07R semi-slicks wrap each rim.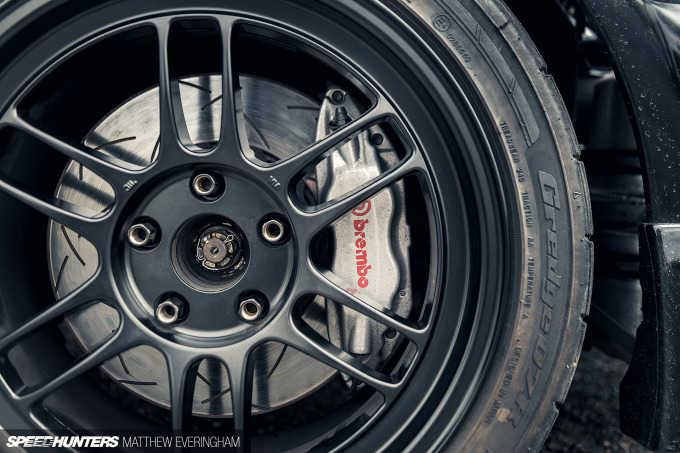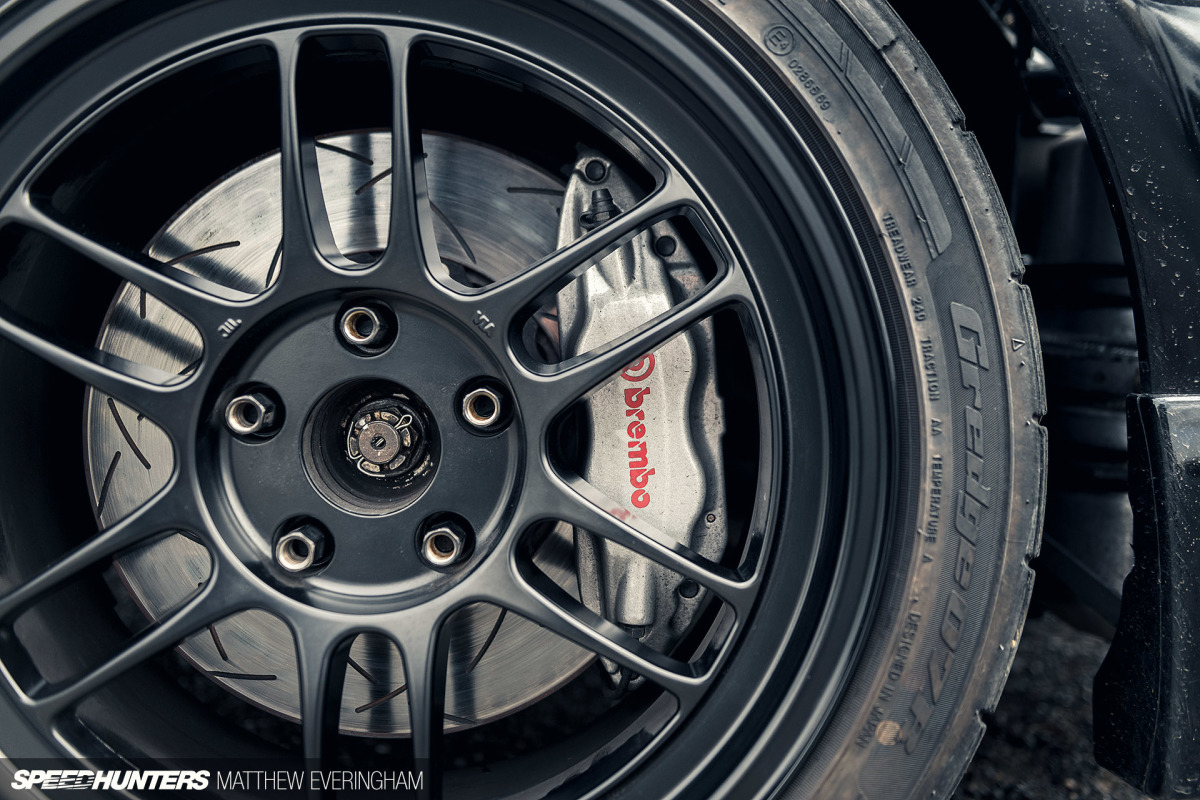 The Evolution V was the first generation in the family to be fitted with Brembo brakes as standard, and the original callipers remain on the car, albeit in reconditioned form. They still manage to pull the car up on time, even with more than twice the standard power. The original discs however, have been upgraded with a set of DBA 5000 series rotors on both front and rear.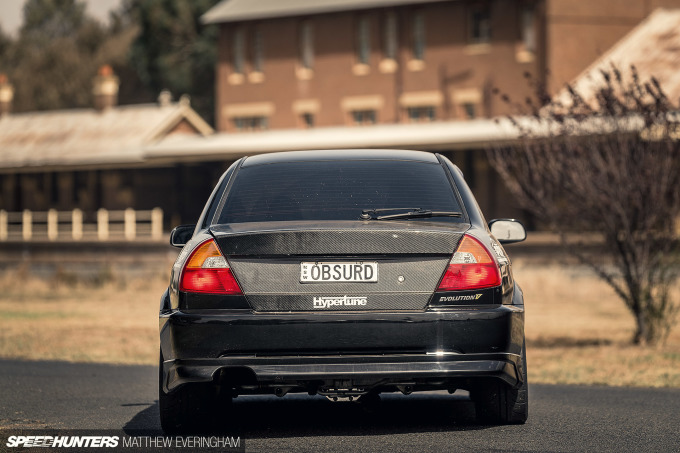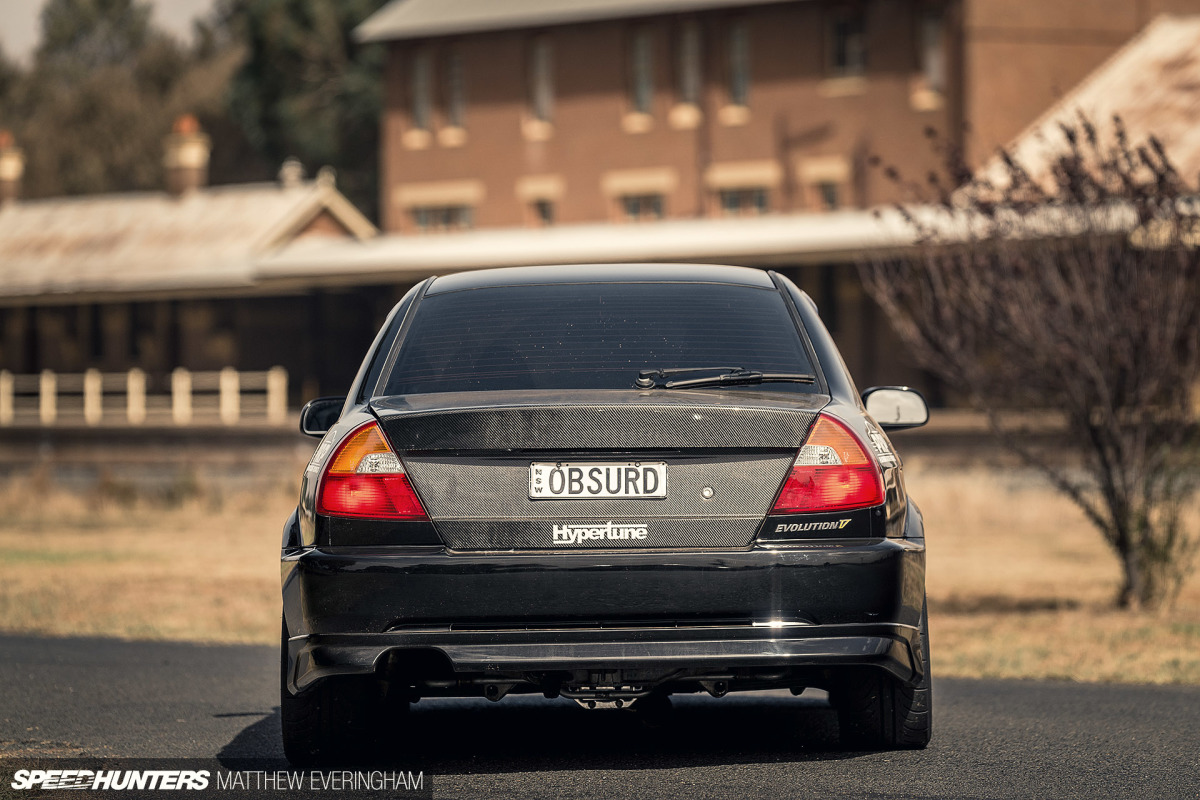 Diligent Speedhunters who remember reading the MotiveDVD GT-R Challenge and Drag Battle stories will need no reminding of the jaw-dropping quality on display. It takes a lot to stand out when surrounded by a sea of excellence, but that's exactly what this understated looking and vicious-sounding Evo V managed to do. Ironically, with its clean, simple and effective approach to performance.
Regardless of where you stand in the tiresome form versus function debate, I think you'd have to agree that sometimes less offers a hell of a lot more when applied to the right project.
Matthew Everingham
Instagram: matthew_everingham
matt@mattheweveringham.com
Dion would like to thank Pete from Hypertune and Ash from Streamline.
Five Out Of Five