Part Honda S2000, part Mazda MX-5 and RX-8, but still a small bit Triumph TR6.
And while you're at it, why not add in a load of handmade parts and other aftermarket odds and ends for good measure. This is the wicked go-kart with suspension that Forrest Koogle is dreaming up for his longtime friend Cameron Clark.
Practically built from scratch at this point, Forrest had emailed me about the TR6 some months back when we first started talking about getting together for a look around KoogleWerks. Of course, all it took was a couple photos of this thing to get me really interested in what exactly is going on here.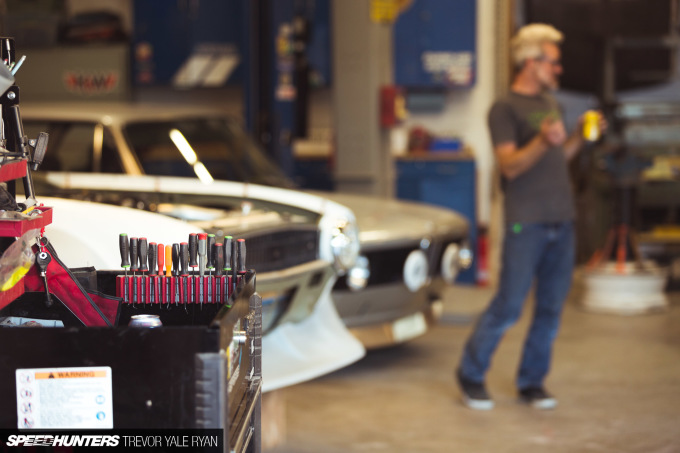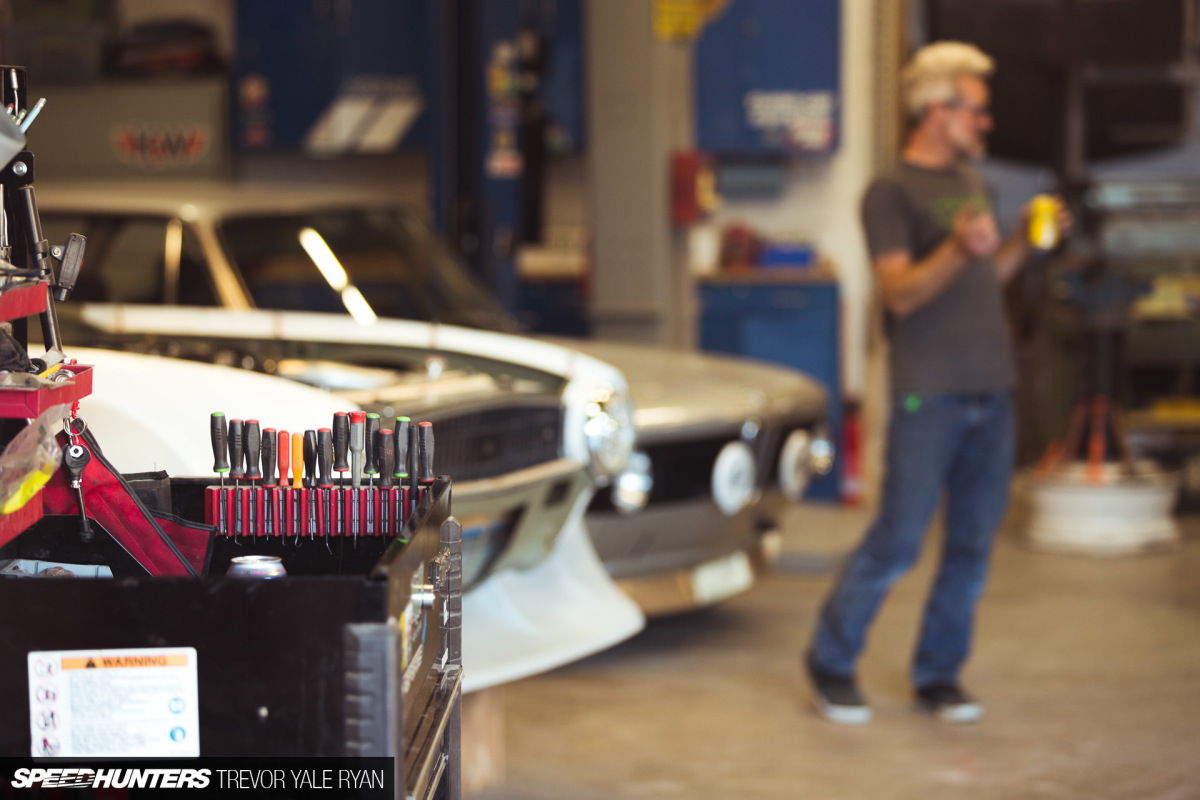 Months after learning about the car I finally found myself wandering into the shop space and I immediately noticed the car poking out beyond rows of tidy tools.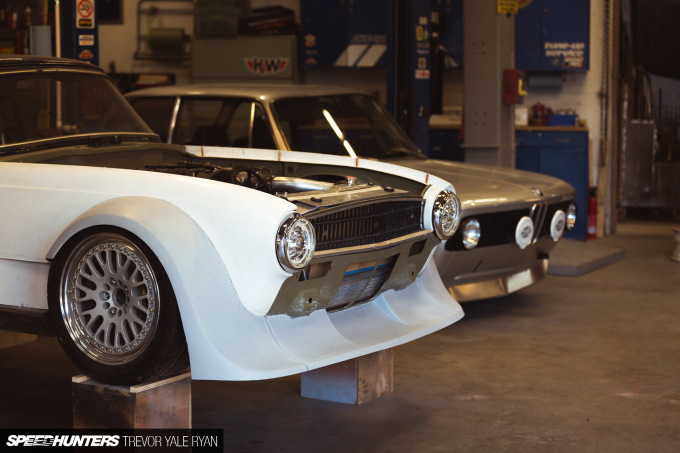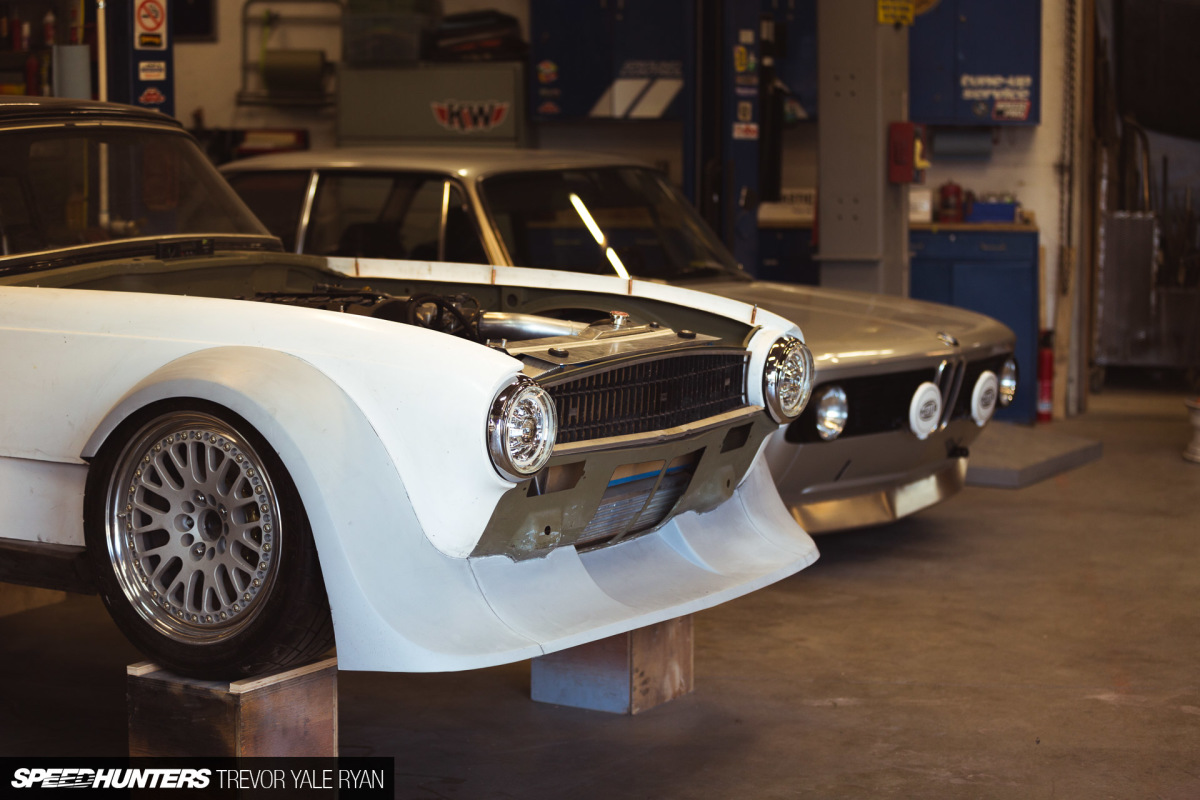 In a workshop full of (mostly) relatively reserved classic BMWs, the wild Triumph stuck out like a sore thumb. By the time I made it out to the shop I'd long forgotten all of the technical aspects of the car, so it was time for me to discover them firsthand.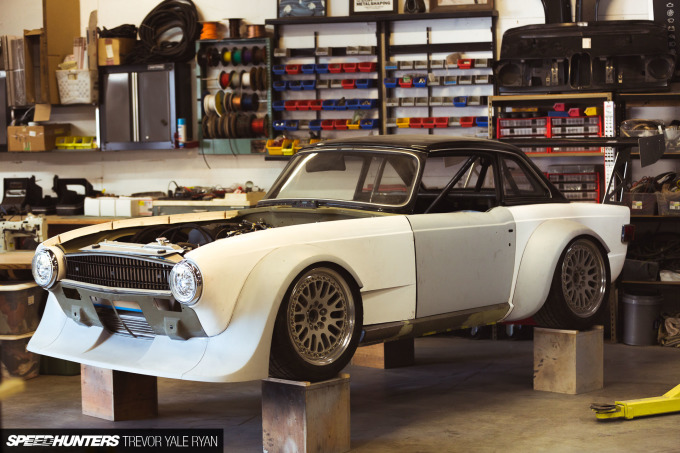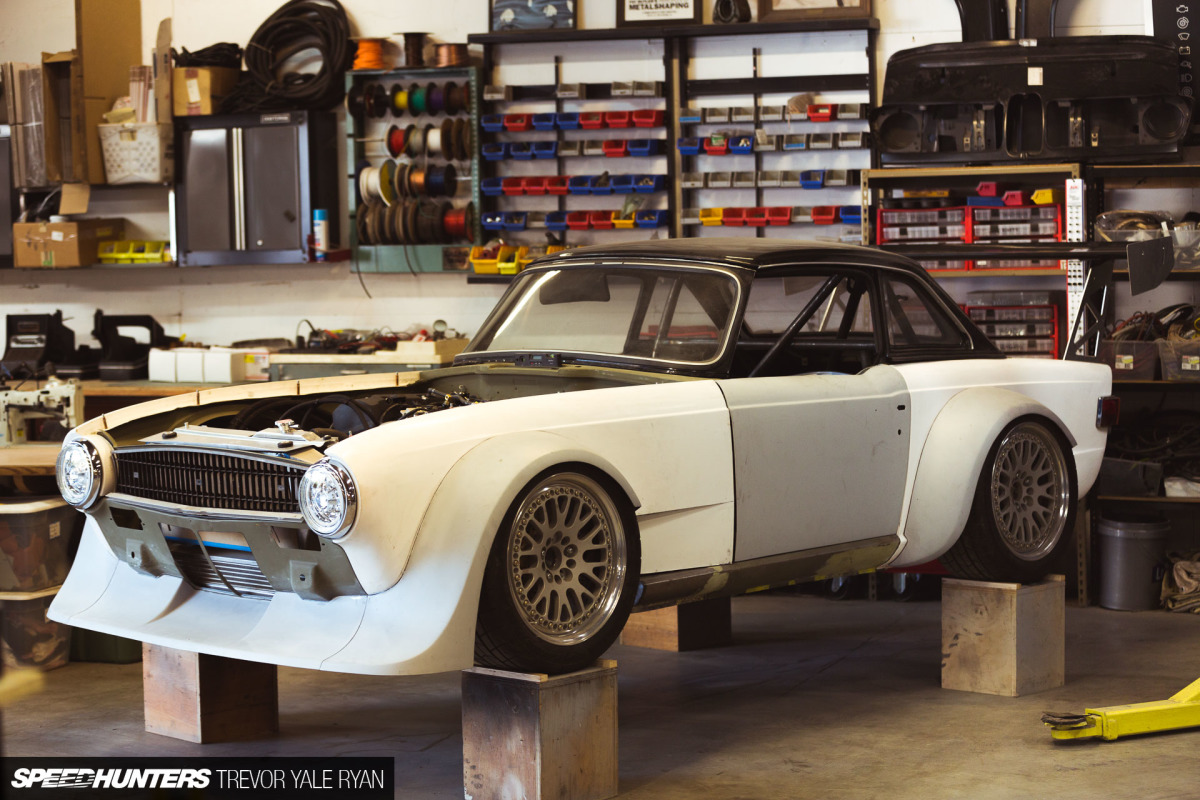 First off, and perhaps most noticeably, the bodywork has been vastly enhanced with entirely customized fiberglass fenders and flares all around the car. Complete with a totally custom box and trellis tube frame, I can't imagine what the car weighs, especially when you consider what it's packing.
With ultra-aggressive three-piece CCW Classic wheels measuring 17×9-inches on all four corners and massive aero to match, you know this car will be an absolute handful to drive on the edge. It's been properly thought out though, so it should be incredibly quick around a track if you can get it to behave.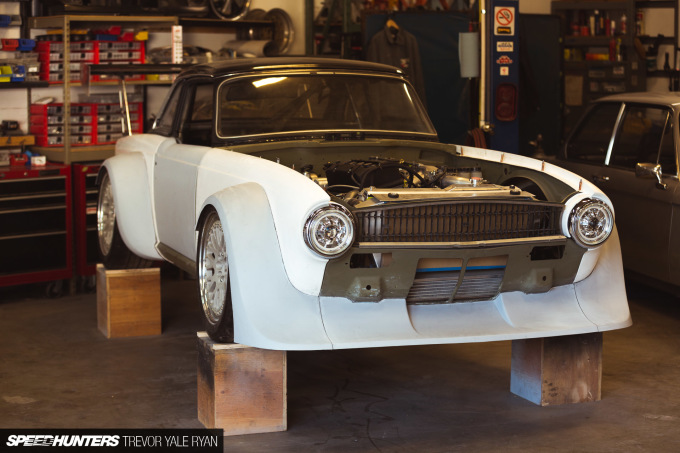 So, what about the matter of that AP1 Honda S2000 motor poking out of the engine bay?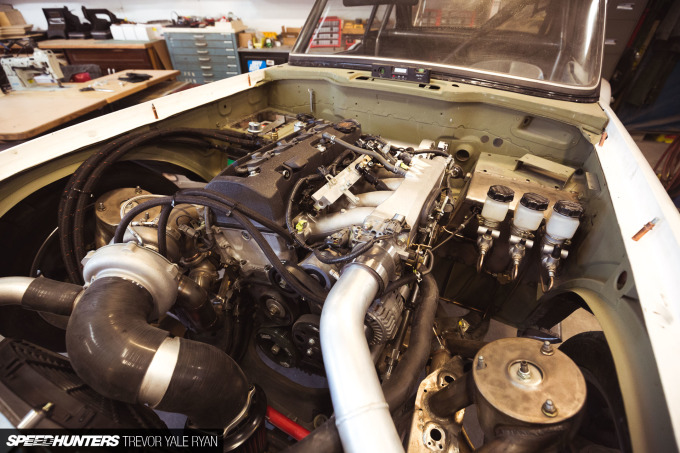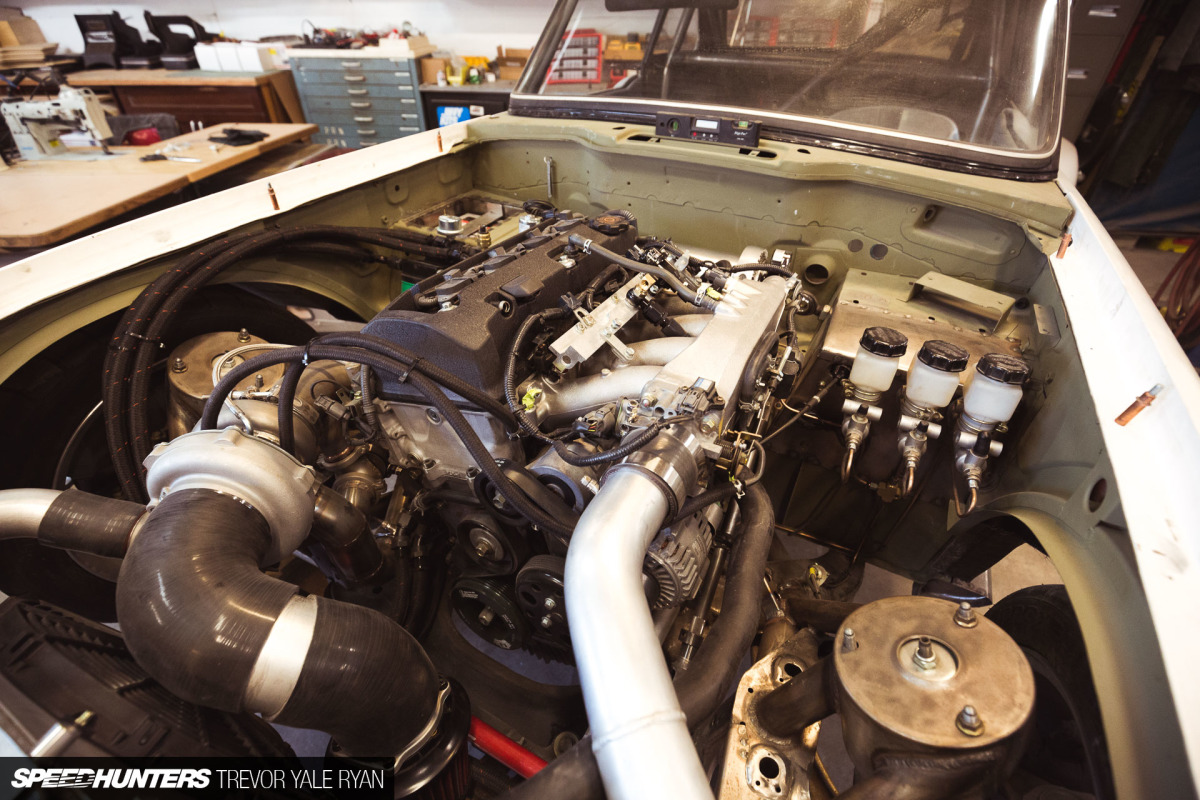 Yes, about that. When Forrest got his hands on the car it had a V8 swap with Corvette suspension installed in such a way that the Ackerman angle worked opposite to the way it should. I won't dive into all of the shortcomings that some other shop created, but needless to say, Forrest has taken the car in a completely different direction.
The guys sourced a stock F20C and the plan was the keep things simple, but that kind of went straight out the window. The four-cylinder now features Darton sleeves, a Brian Crower 2.3L stroker bottom end, CNC ported head, 1,700cc injectors, an Accusump oiling system, AEM engine management, a Garrett GTX3576R turbo, and a ton of custom fabrication.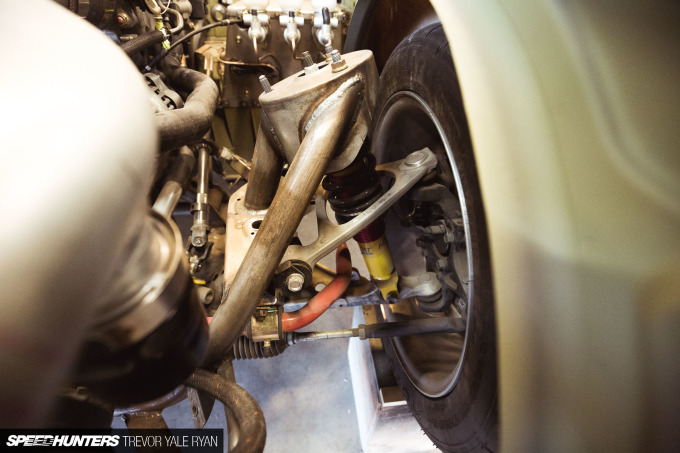 To match the new power output, Forrest has mated NC Miata subframes in the front and rear of the car to the tube frame chassis. This means that all of the geometry as well as physical components like the control arms and manual rack and pinion box are straight off one of the best-handling platforms ever built.
To further the effects of this, you'll find RX-8 calipers and rotors along with Wilwood pedals and master cylinders. Custom-built coilovers and Hotchkis sway bars along with an OS Giken Super Lock LSD round out the insanity.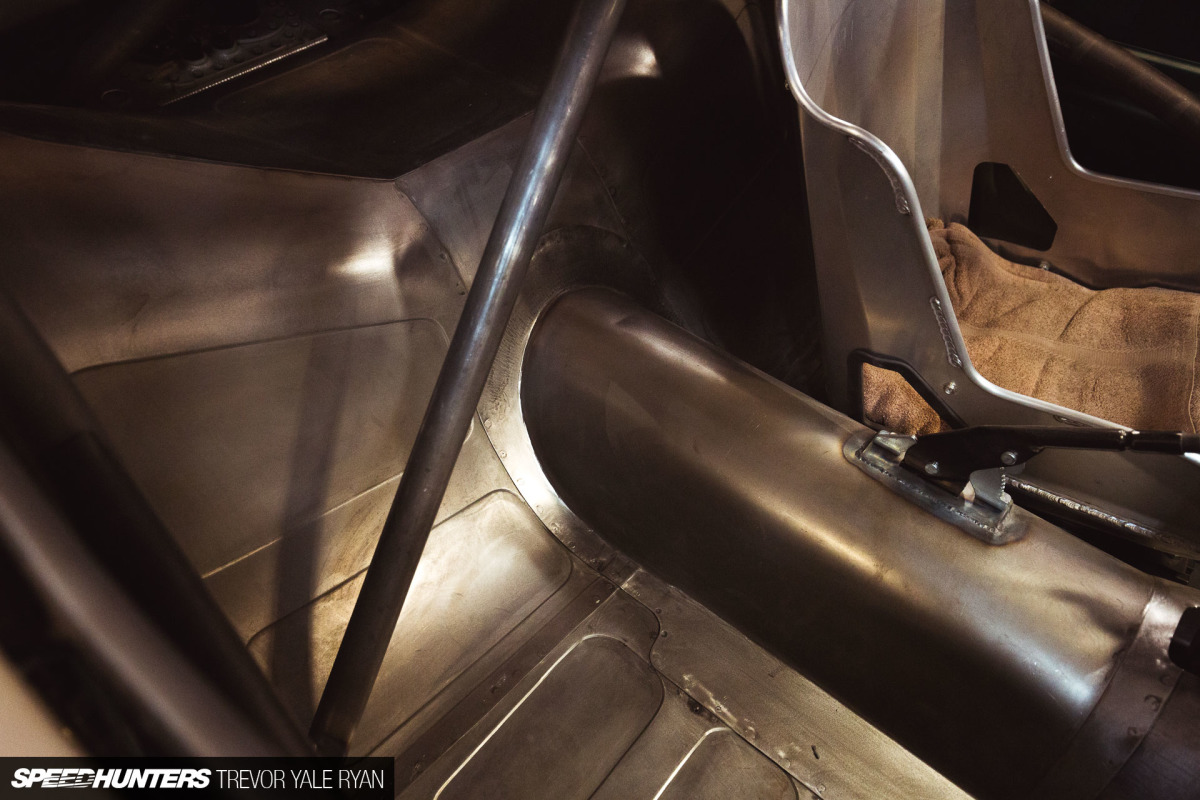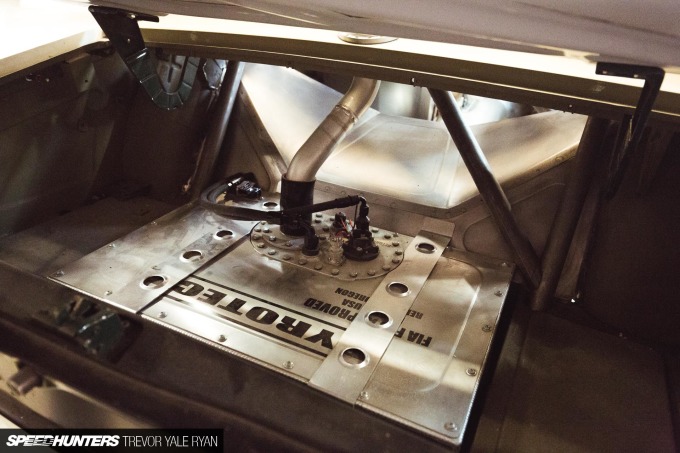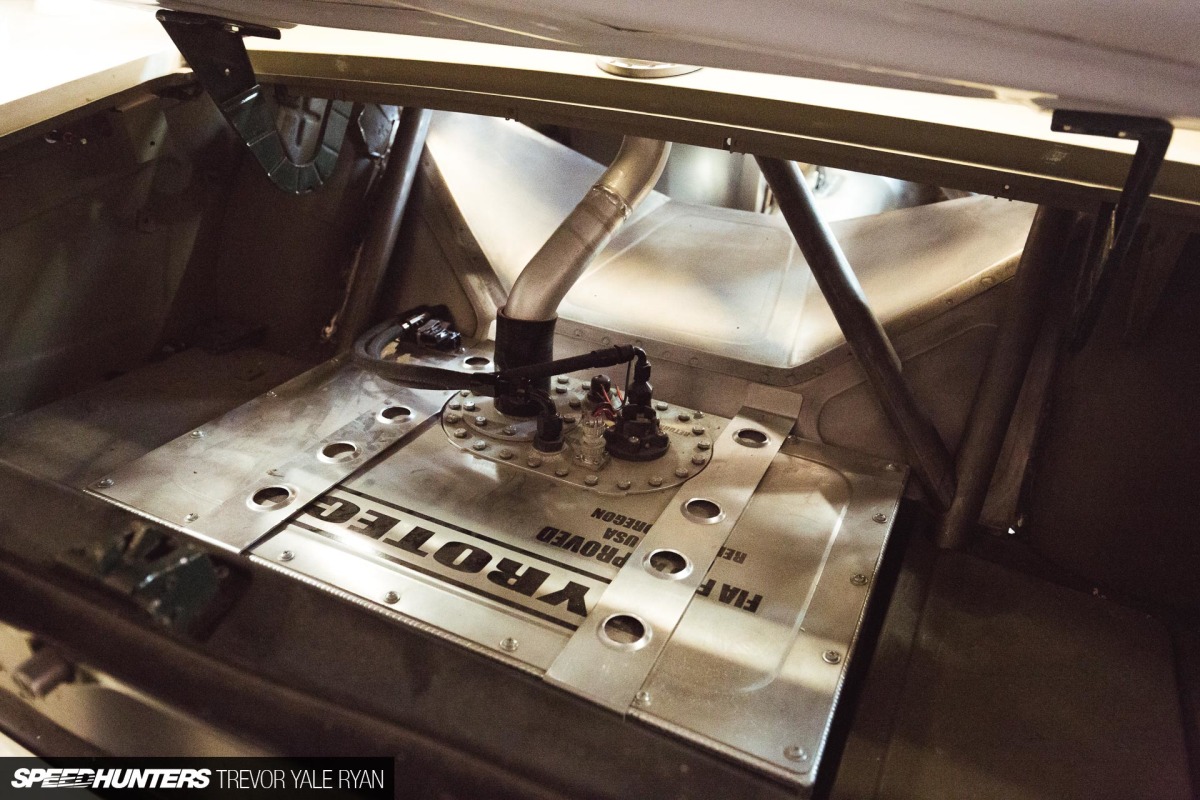 Inside the car it's very much the same story. Everything's been handmade and kept ultra-light. Peeking around, it seems like the only thing left that's actually Triumph would be some of the firewall.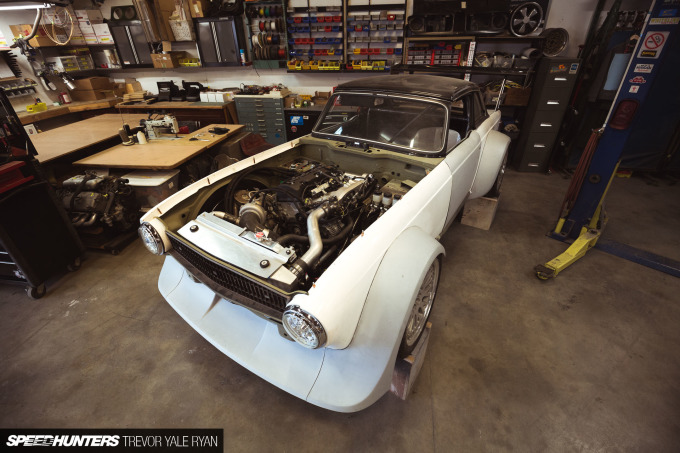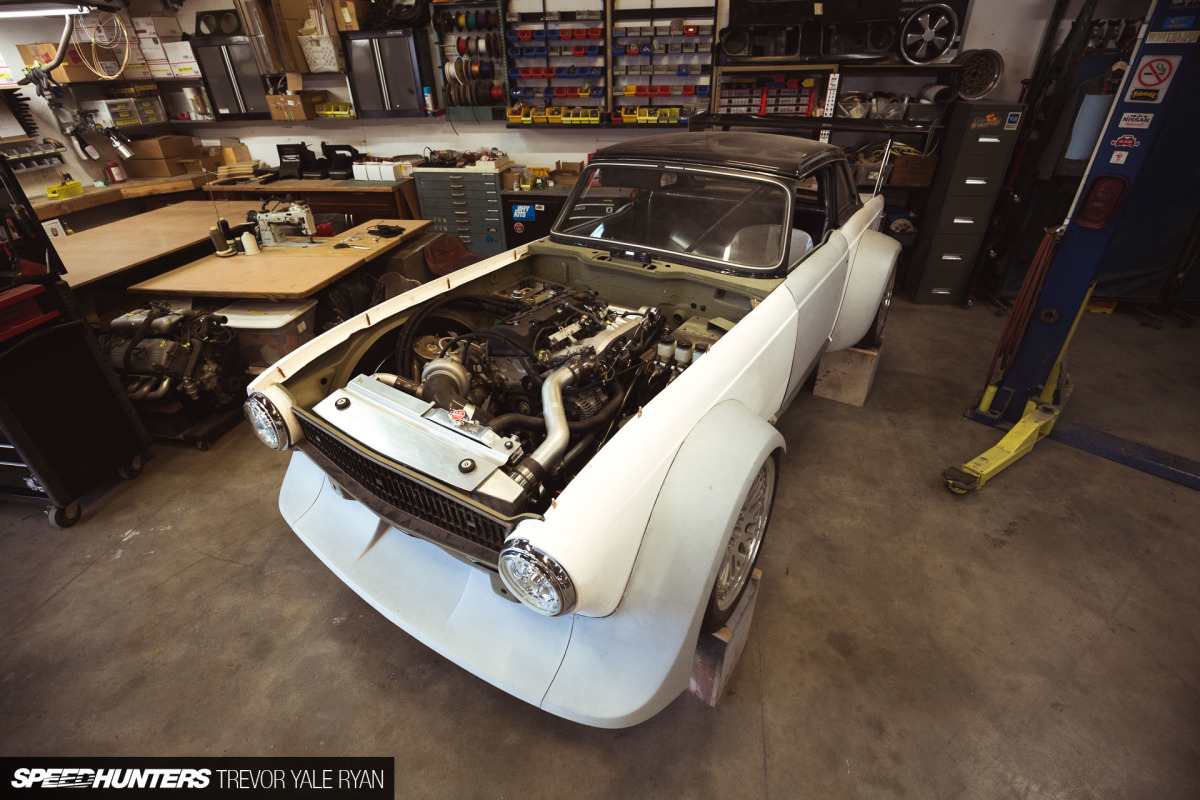 Since starting the project Cameron's picked up a Miata (welcome to the slow car club!) to hone his driving skills before he takes this thing out on the circuit.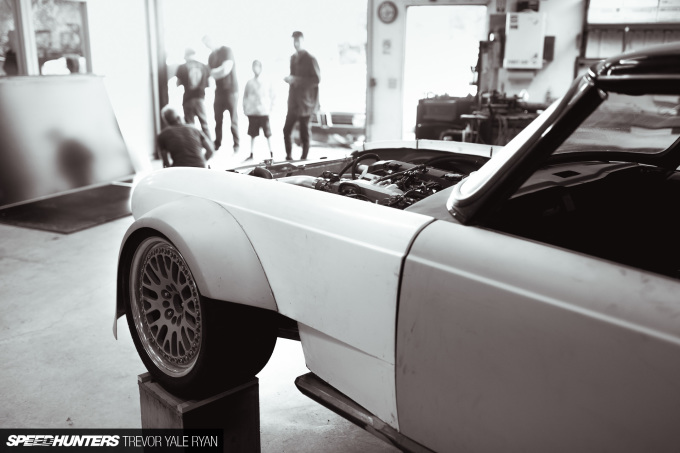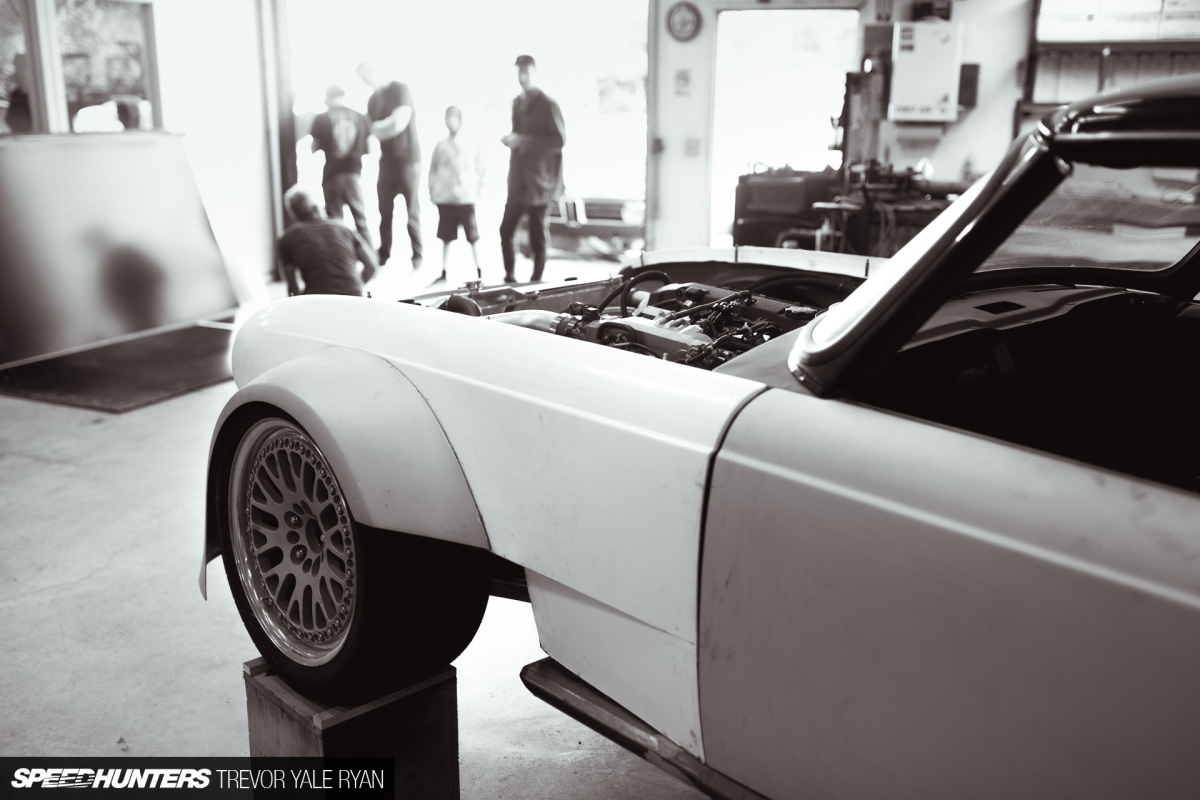 I'm not sure when it will be finished, but the car is in good hands with Forrest. And with the way everything's coming together, I'm certain the result will be far greater than just the sum of its parts. I'll definitely be following up on this to see where it goes.
I can only hope that by then people begin foolishly trusting me with the keys to cars as crazy as this…
Trevor Yale Ryan
Instagram: tyrphoto
TYRphoto.com