Four On The Floor
You see a lot of crazy stuff on track at Gatebil.
But after some time spent watching the drift shows and Extreme grip classes attack the track it all starts to feel a bit normal. That's not to play it down though; it's just that your perception alters because everything is fast, loud and has huge horsepower.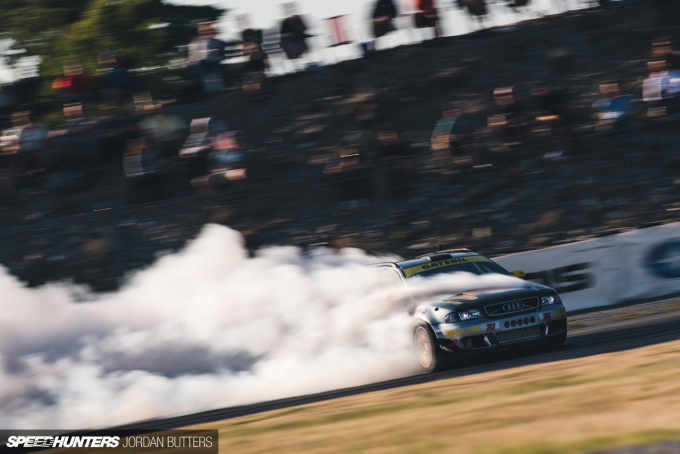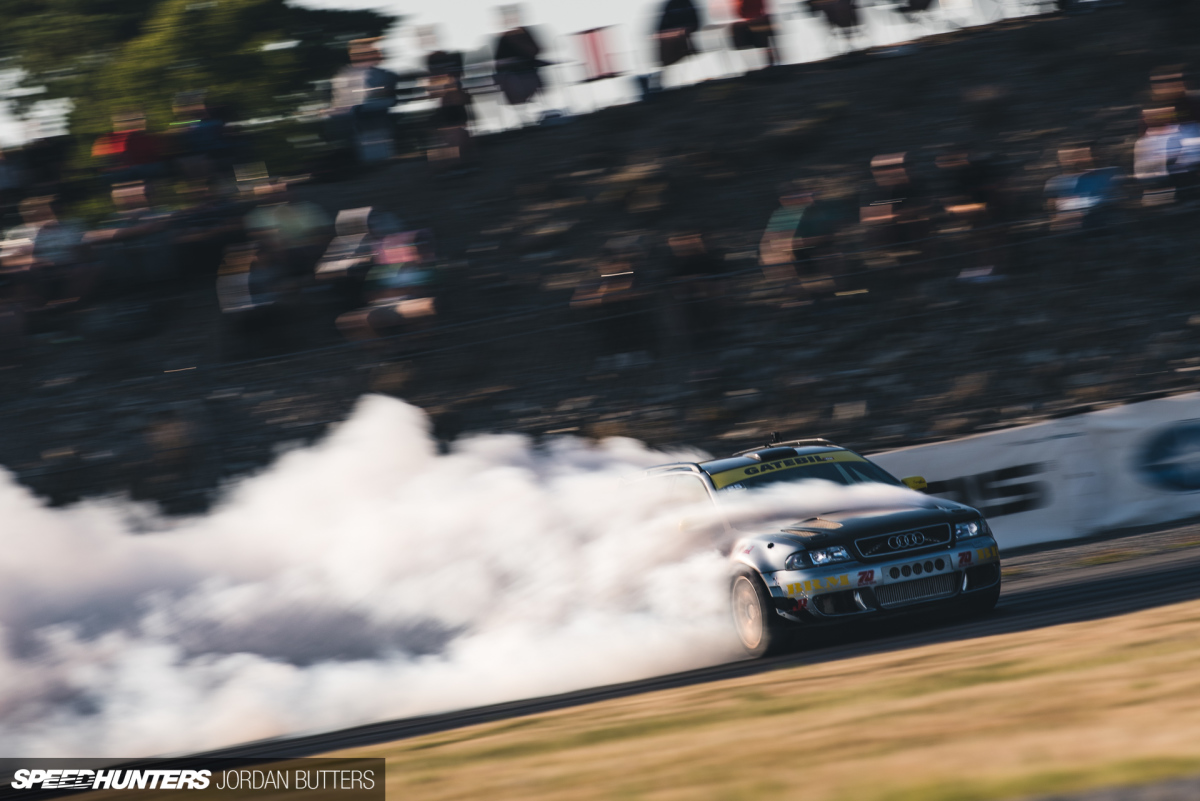 Then a B5 RS4 Avant arrives at Rudskogen's final bend way too fast. It's a powerful Audi, so I'm expecting it to spectacularly understeer straight into the gravel. But it doesn't. It turns in, slides sideways, and lights up all four wheels in the biggest, smokiest powerslide I've ever seen.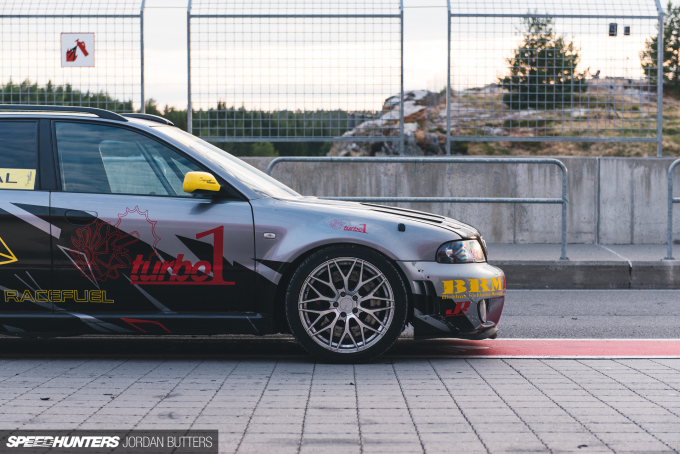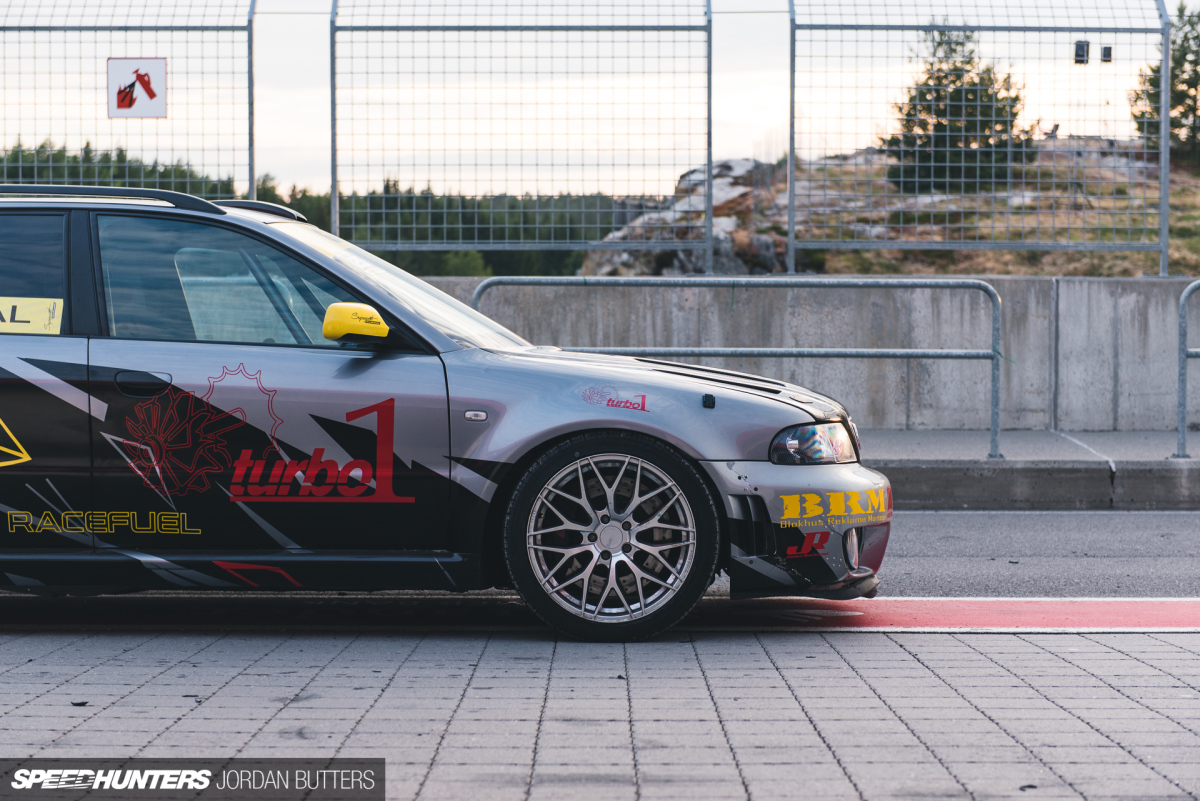 Straight away I send Paddy a picture and the message: "We've got to feature this RS4." He wasn't convinced, partly due to my bias towards Audi RS models, and wagons in particular, I'm sure. Then I tell him that it's packing more than 1,300hp and has been clocked at over 200mph.
On ice.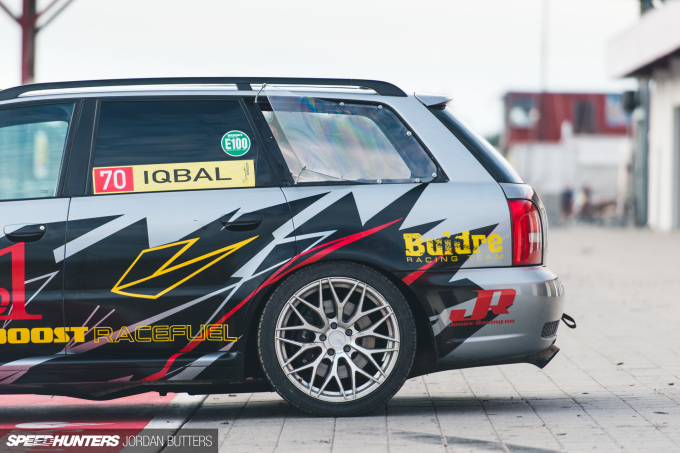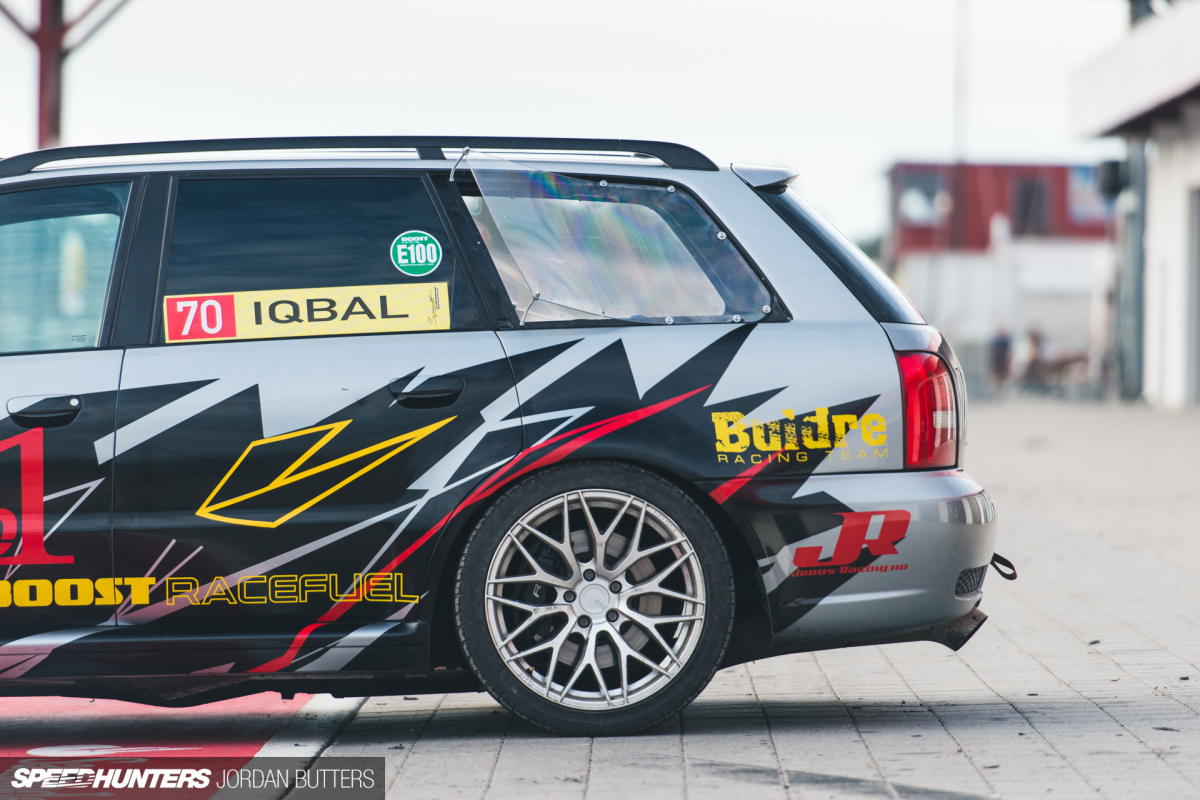 "F**********ck that, feature it!" is his exact response. And so here we are.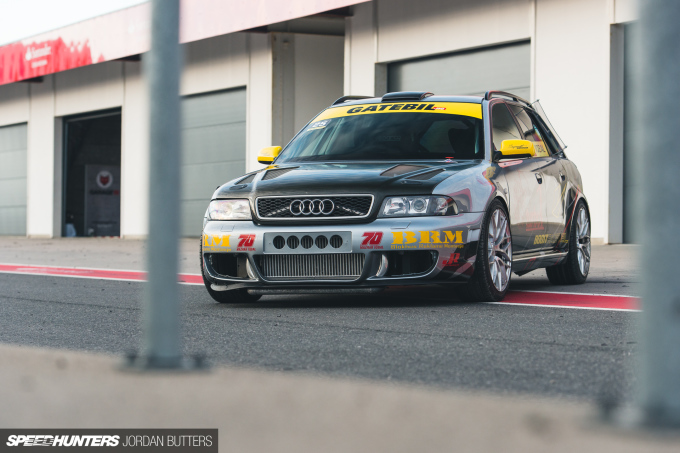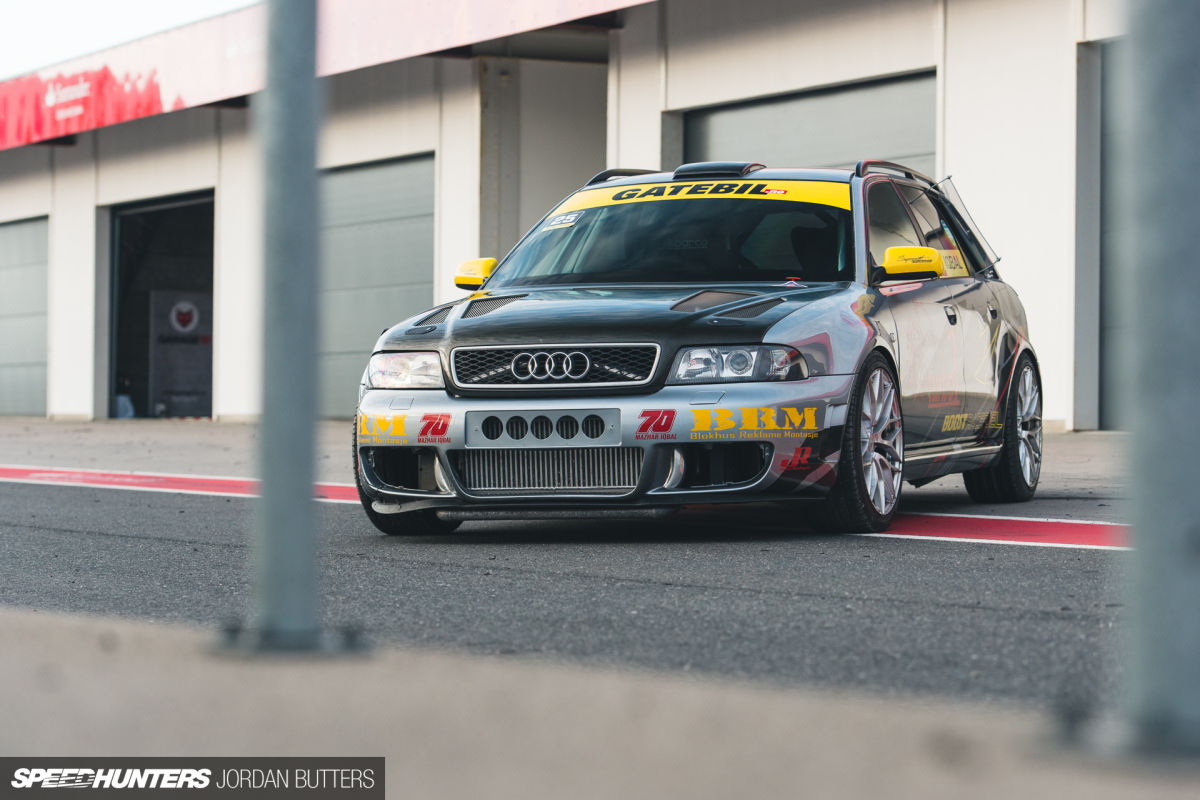 Mazhar picked up the 2001 RS4 Avant back in 2013, and for a while it was his practical daily driver, as is often the norm with cars such as this. With Norwegian winters being long and harsh, much fun is had on frozen lakes with studded tyres, and, as Mazhar got the hang of all-wheel sliding his B5 around icy tundras, the want – or rather need – for upgrades soon followed.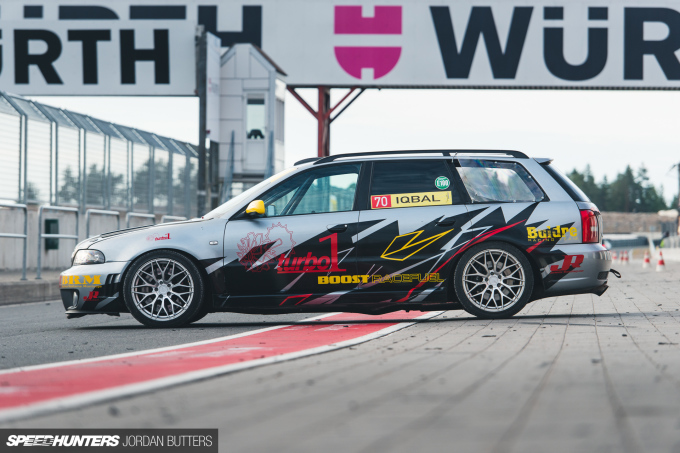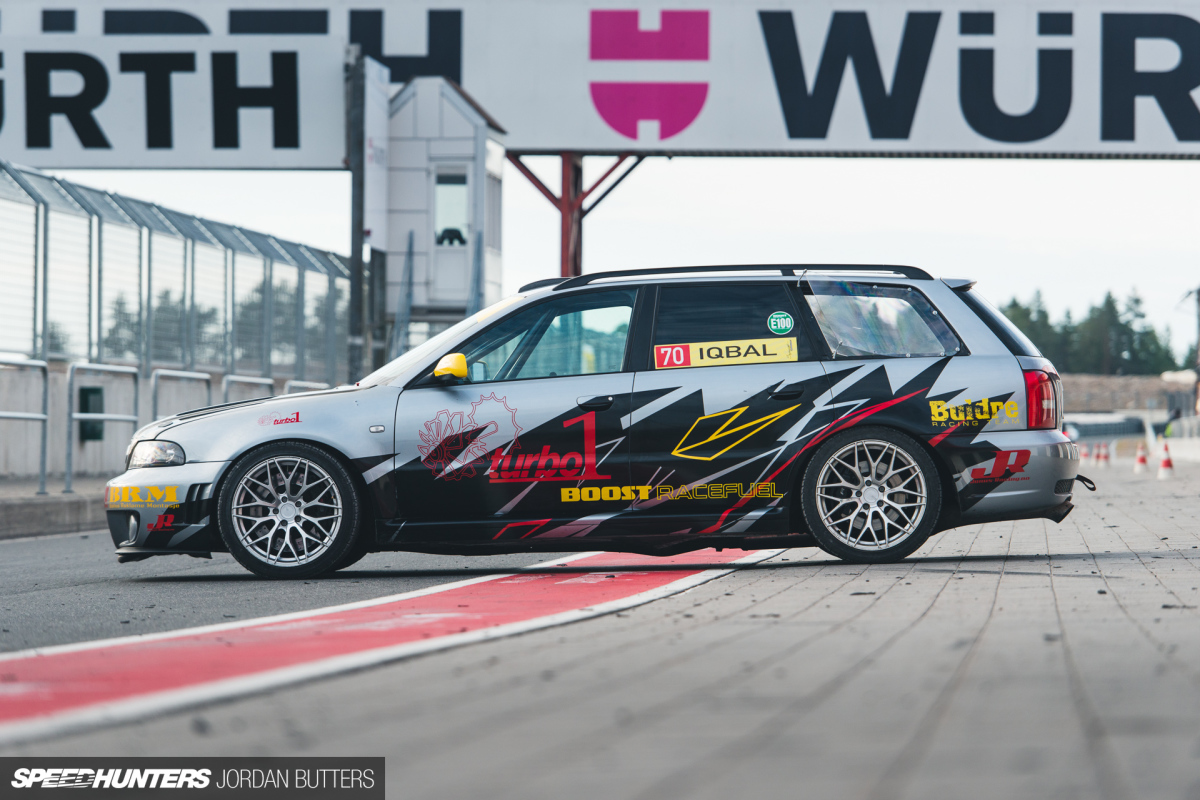 Of course, one thing led to another, which then quickly got out of control. Starting with the original 2.7-litre V6 twin-turbo powerplant, Mazhar first upgraded to a larger single turbo, before three more turbo upgrades followed, and uprated internals, each rebuild pushing the power up more and more.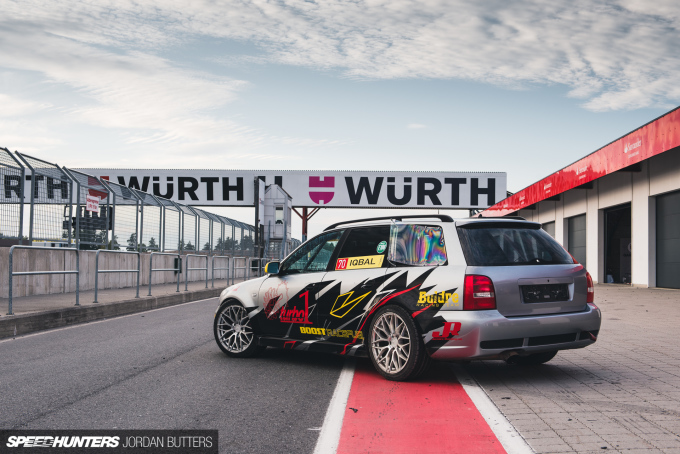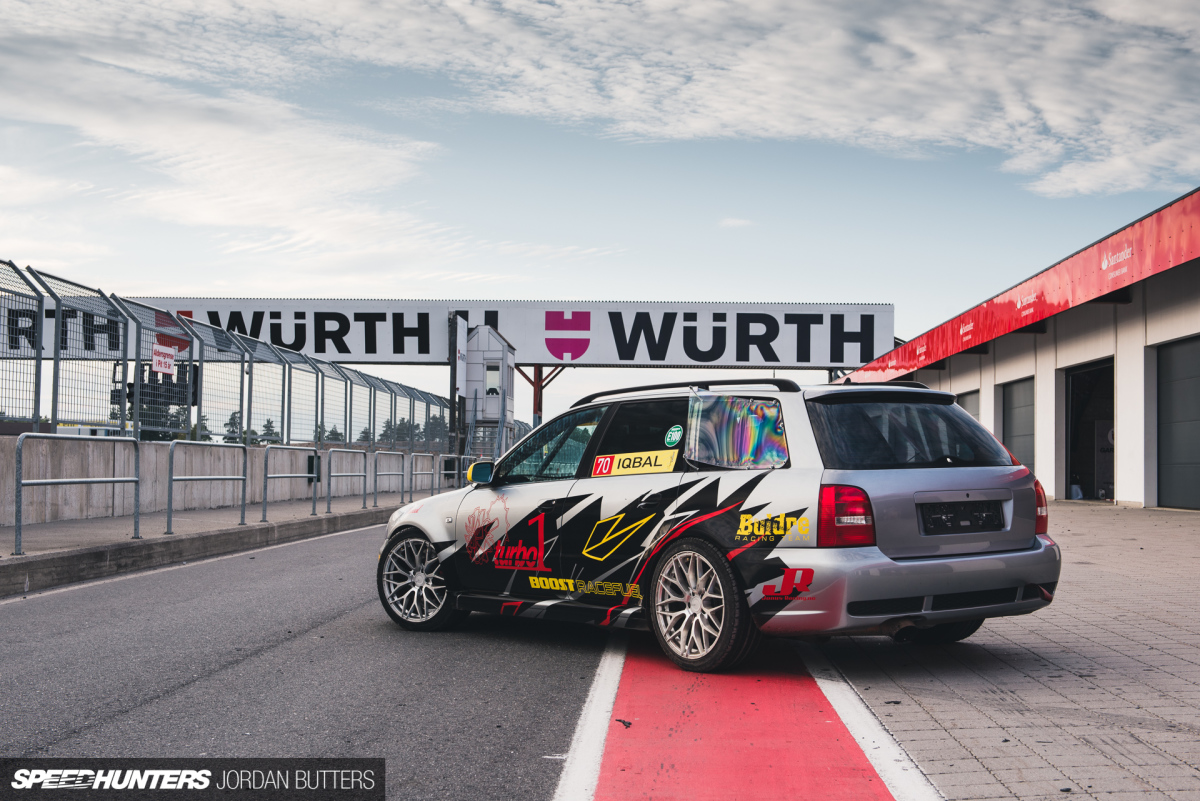 The RS4 was soon knocking on the door of 1,000hp, so Mazhar decided to see how fast it would go. At a 'Speed ​​Weekend On Ice' event in Årsunda, he set a frighteningly fast average speed of 310km/h (192mph). On ice. I'll say that again – average speed.
Just Add Volume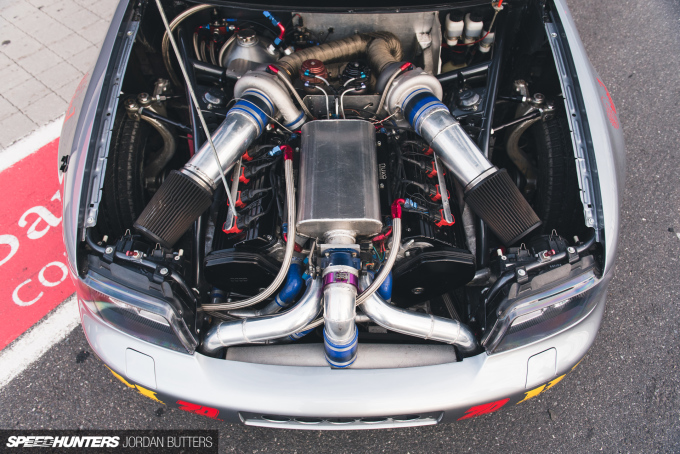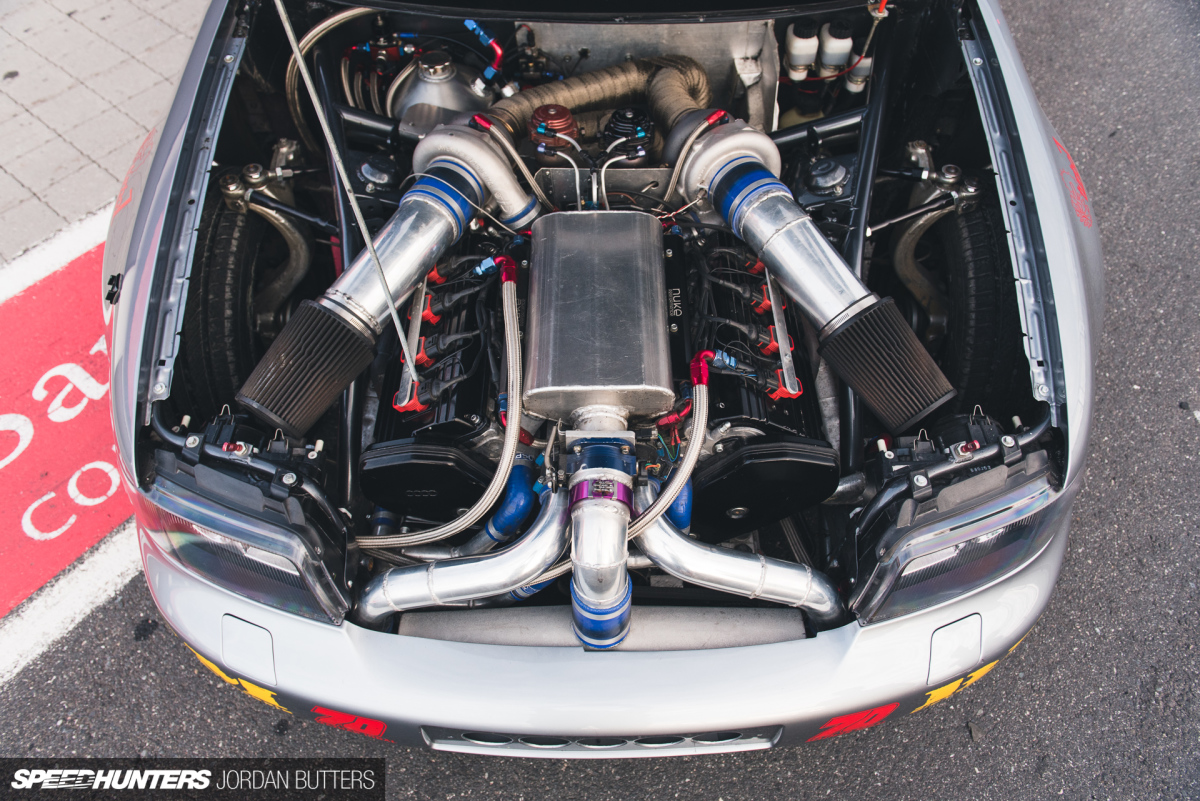 Before long Mazhar was reaching the limits of the V6, and a terminal engine failure forced him to reassess his options in the quest for more power. After selling his insane track-focused E34, Mazhar made the decision to opt for a higher capacity motor in the pursuit of going even faster on the ice. His engine of choice was a 4.2-litre naturally-aspirated V8 from an S6.
"The plan was to have an engine that provided enough torque at low RPM because the car loses a lot of speed under shifting with studded tyres, along with the rolling resistance we get on the ice," Mazhar tells me. "And the best way of achieving low-down torque is with more engine volume, so we ended up with the S6 engine. We chose this engine as it's easy to get hold of spare parts if needed. We did consider the V10 from the RS6, but it wouldn't fit the engine bay length-ways."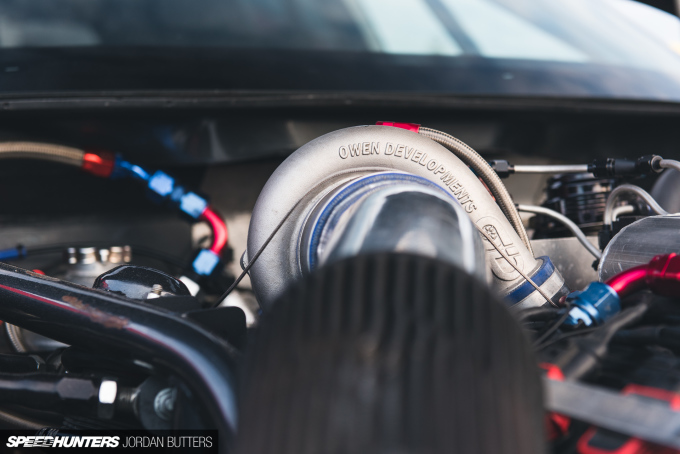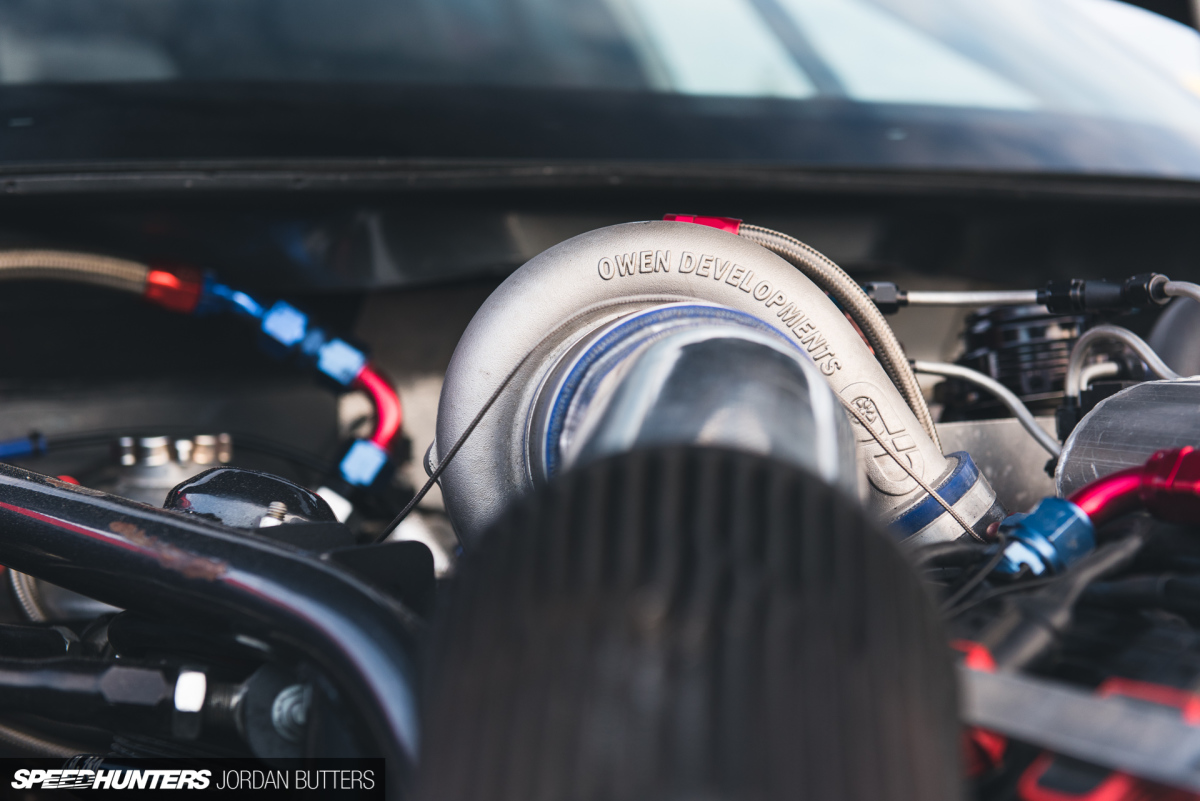 Naturally, the V8 didn't stay naturally aspirated for long, and along with a pair of Owen Development GTB turbochargers, the engine was fully rebuilt with Nikasil-treated cylinders, Eagle H-beam rods, custom CP forged pistons, and custom valve springs and titanium retainers. A Peterson R4 dry sump with custom pan provides lubrication, while fuel gushes into the cylinders via Asnu 1,600cc injectors, the whole package controlled by MaxxECU engine management.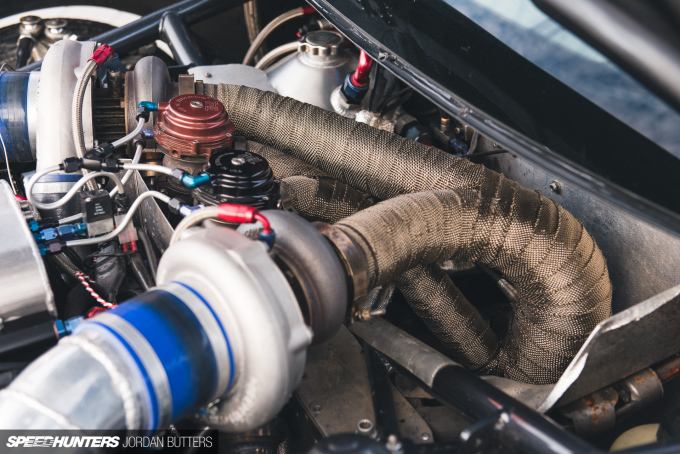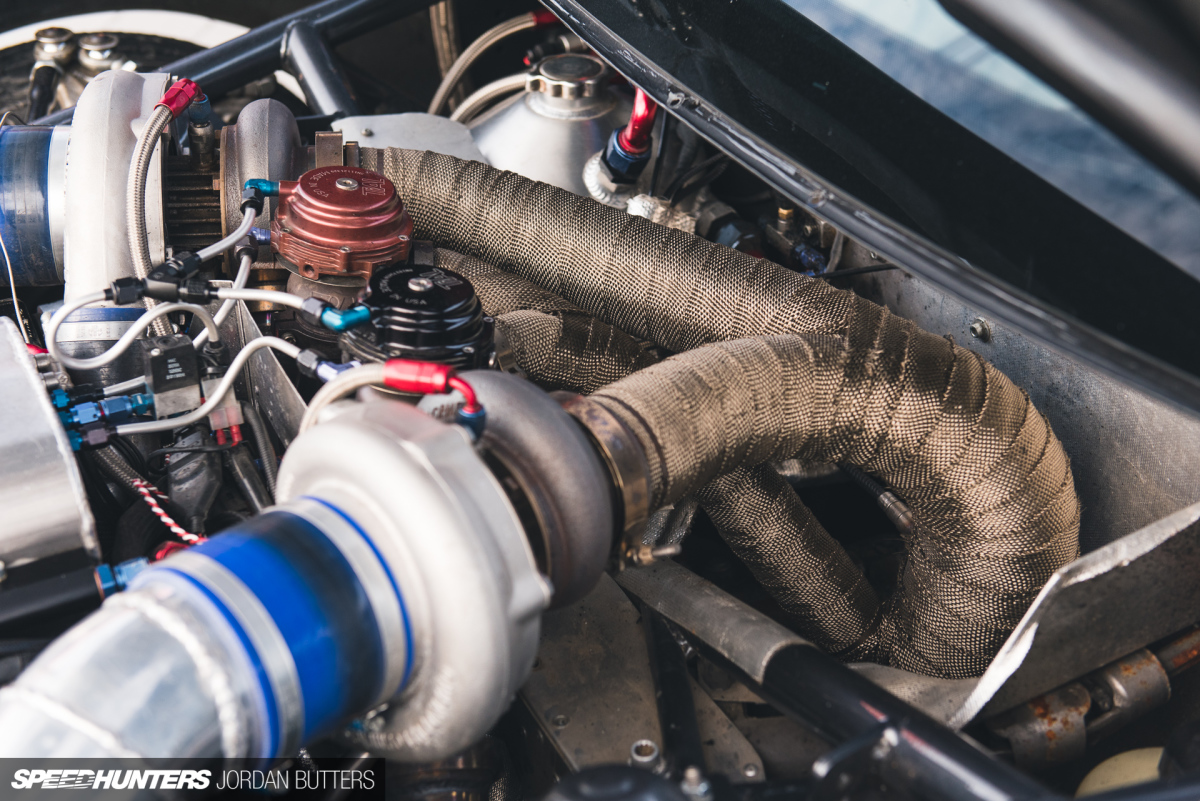 Mazhar did all of the work himself at home too, including the custom exhaust manifolds and intake, and mating up the large Treadstone intercooler.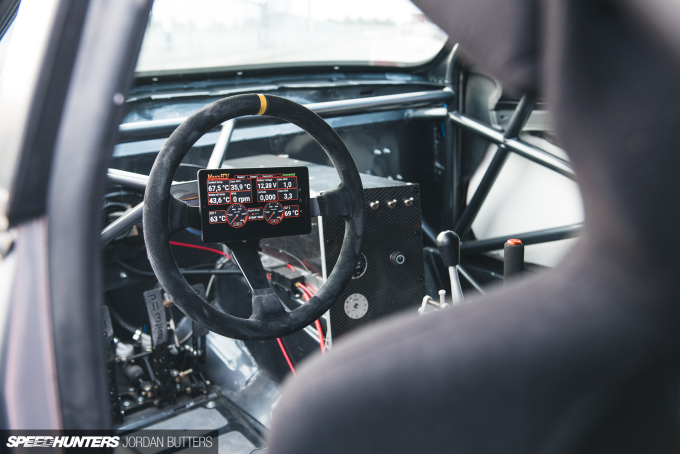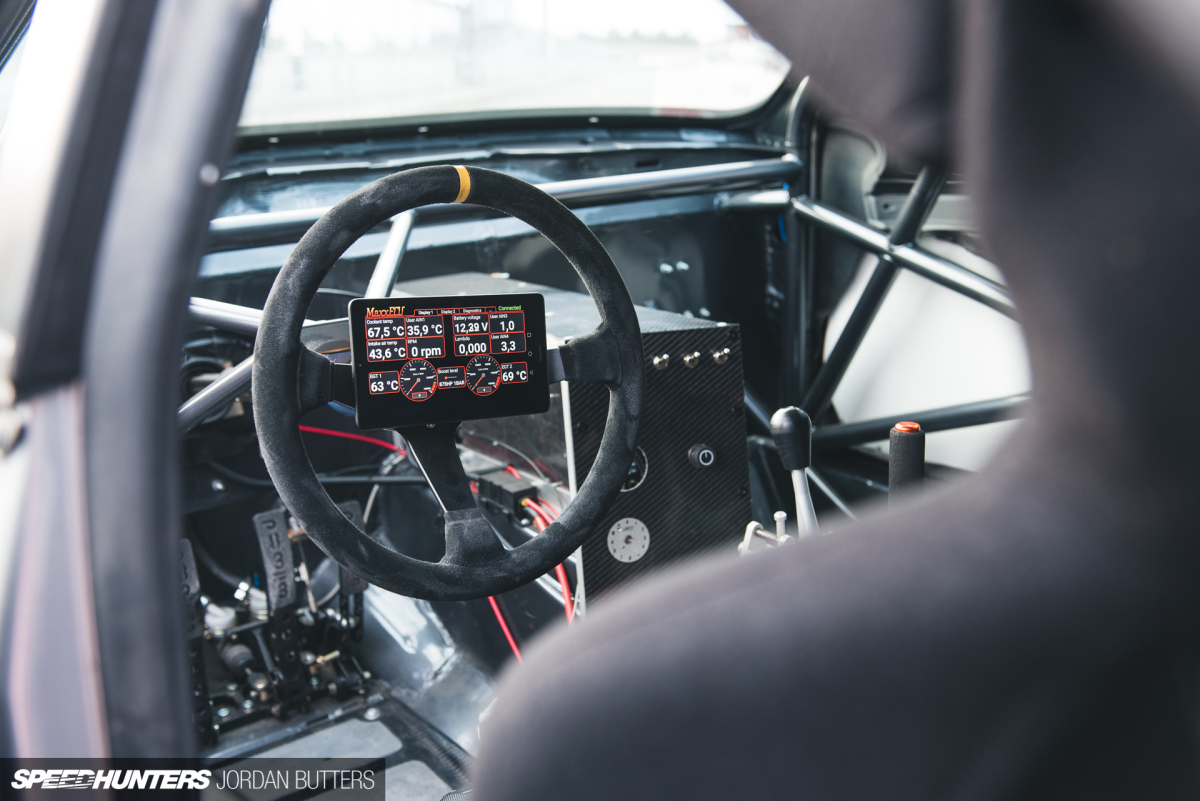 Long gone is the Audi's comfortable interior. Along with a full rollcage, there are two Sparco race seats and a minimalist dash panel.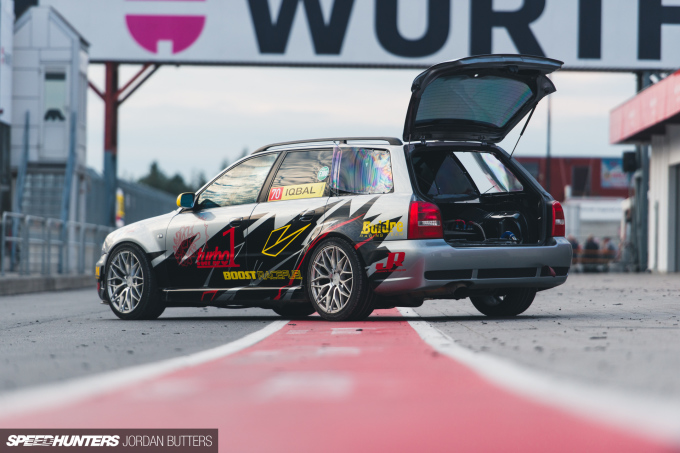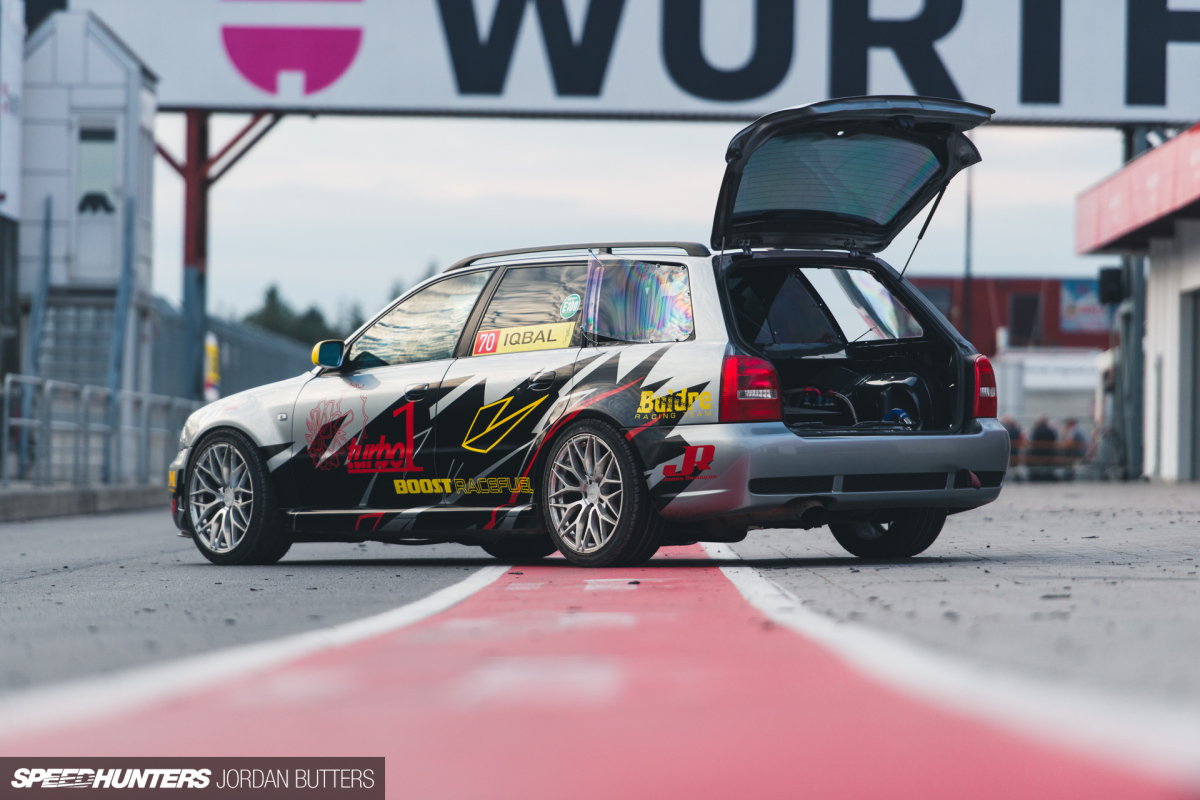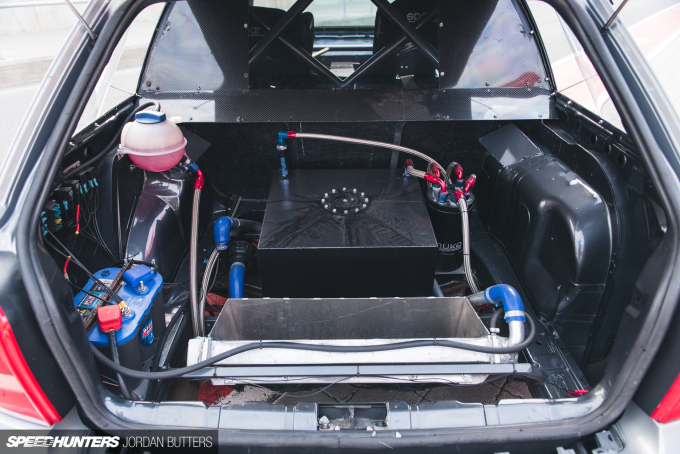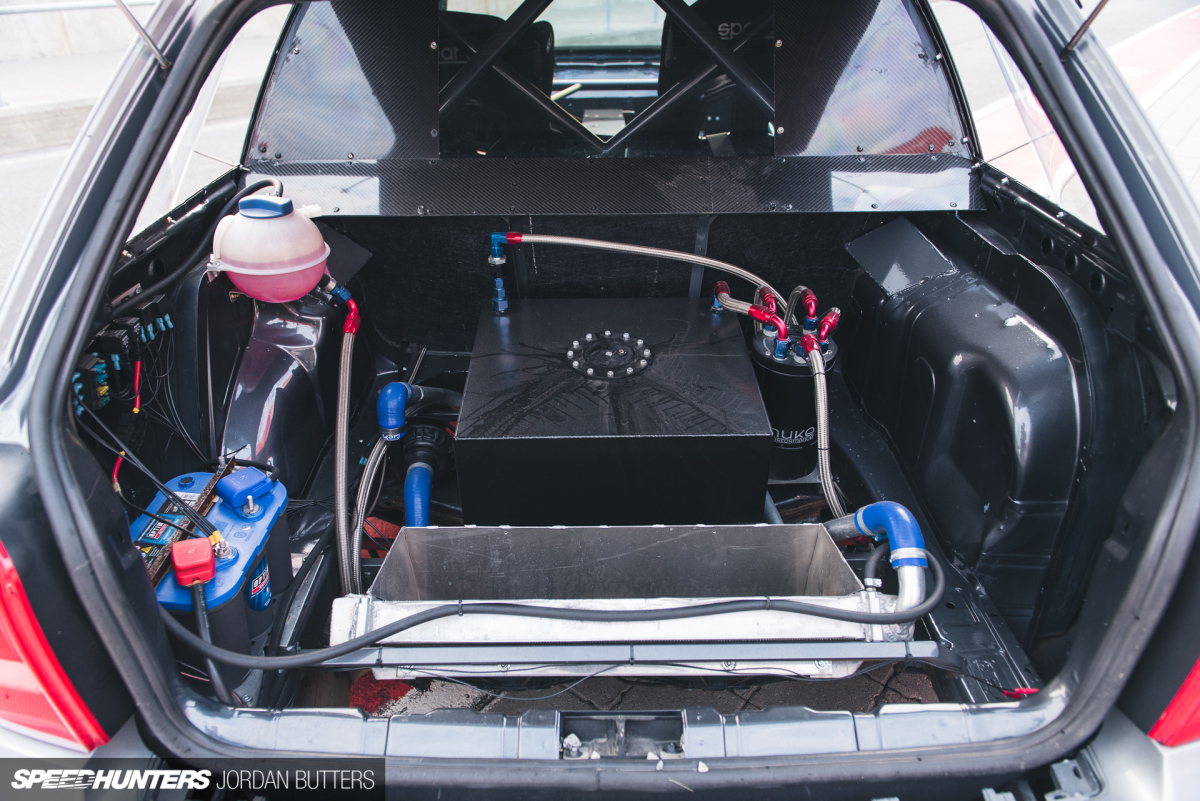 And you can leave the dog at home too. All practicality is out of the window with a large fuel cell and cooling system now occupying the spacious boot.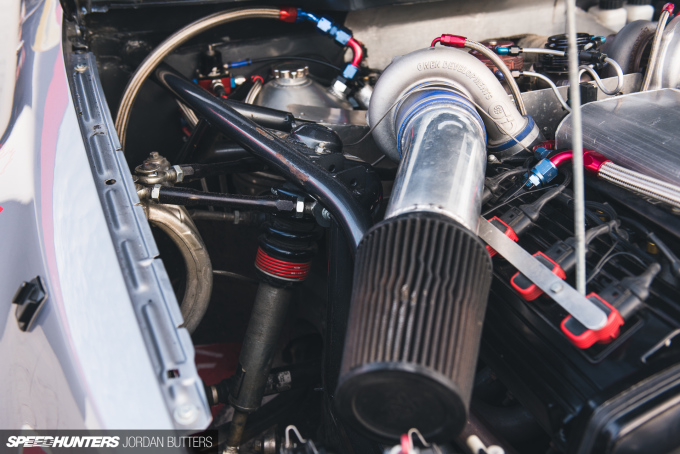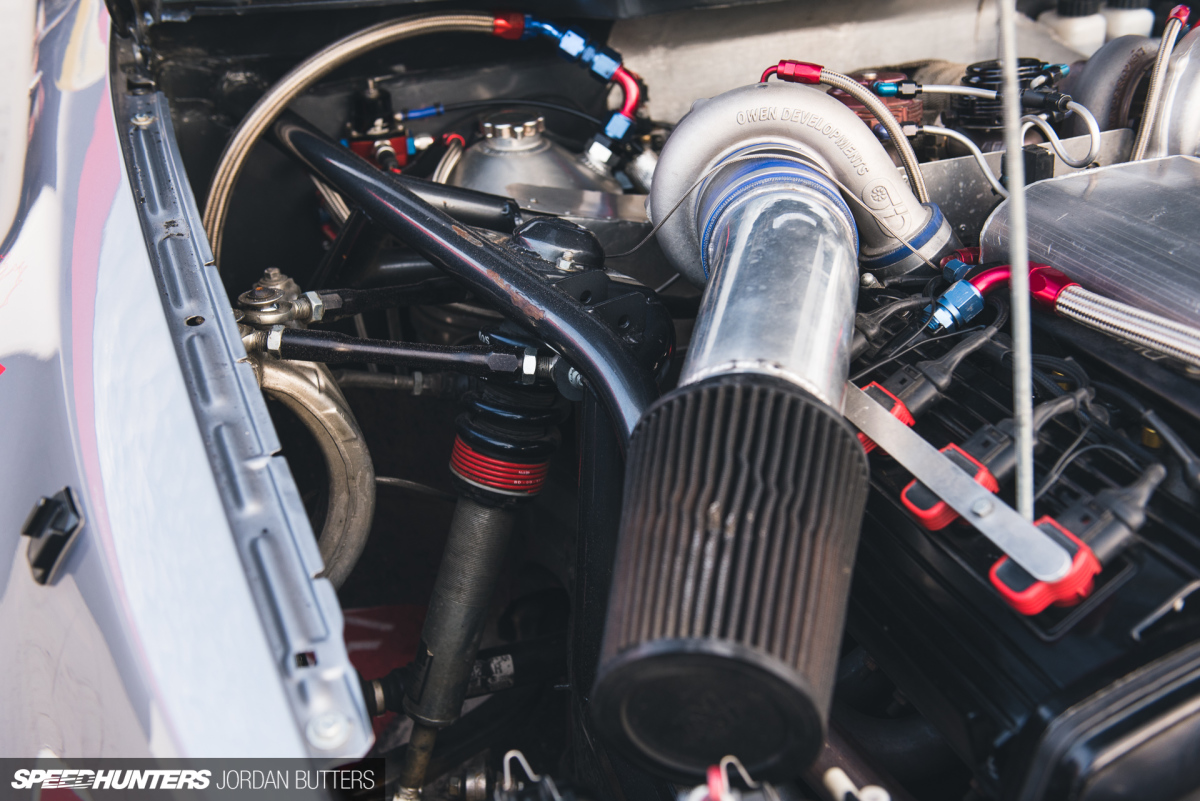 A custom tubular front end houses H&R RSS+ coilovers with custom springs, while 034 Motorsport adjustable upper control arms front and rear allow the geometry to be set to suit.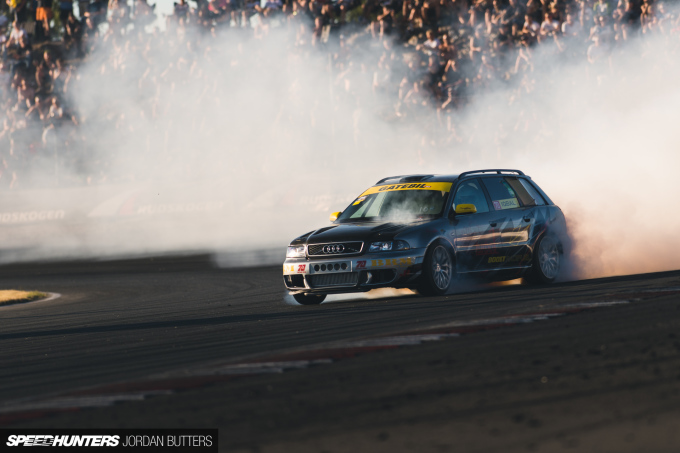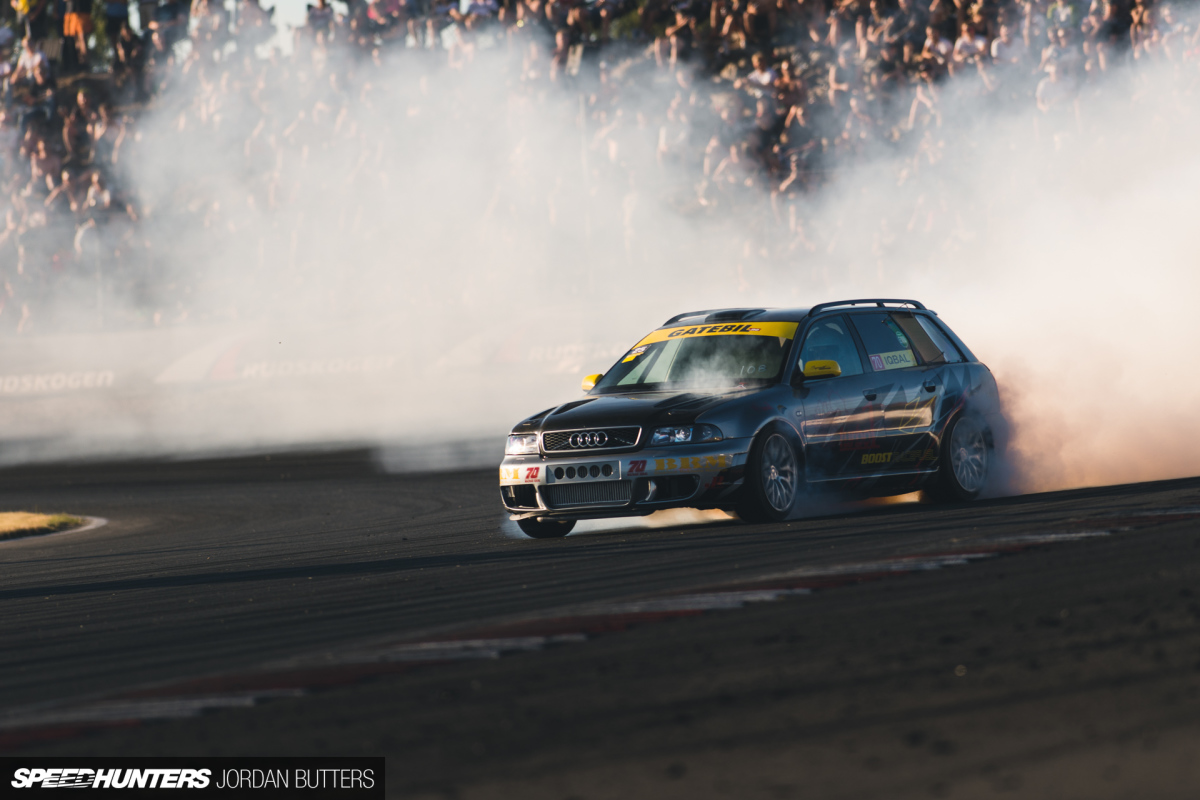 Running 2.0bar (29psi) of boost pressure, and on E100 fuel, Mazhar now has a plentiful 1,065hp and 1,248Nm torque at the wheels. That's around 1,330hp and 1,560Nm at the crank.
Put It On Ice
With this newfound power, and during his second run with the V8 fitted at the 2017 Speed ​​Weekend On Ice, Mazhar smashed the record for the flying kilometre on ice with an insane average of 325km/h and a top speed of 333km/h.
That is terrifying.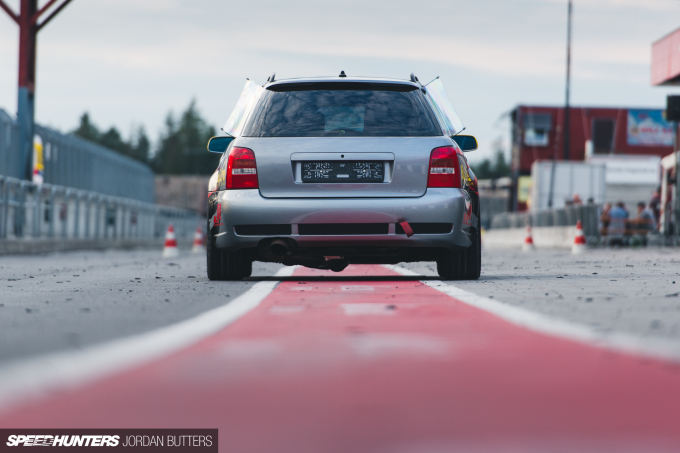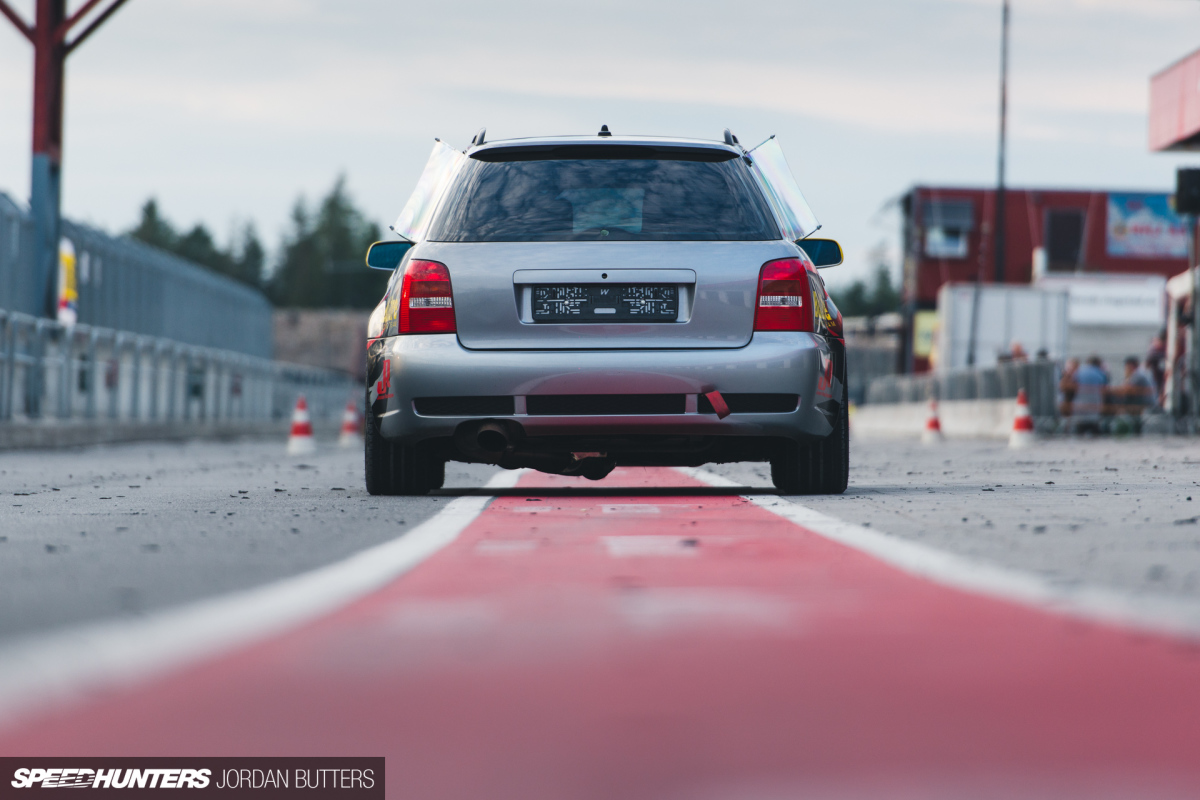 What's impressive is that, unlike the Guinness record, which was set at 335km/h over around a 9km run, Mazhar's record was set during competition over a distance of 1.5km of acceleration and then 1km of average speed.
"The last bit of the car was assembled the night before our record run on the ice," Mazhar explains. "We had three runs that weekend, and to take the record with an untested car was emotional. All the hours spent on it were suddenly worth it. And the first test on tarmac was also amazing – I didn't know that I could drift an all-wheel drive like that!"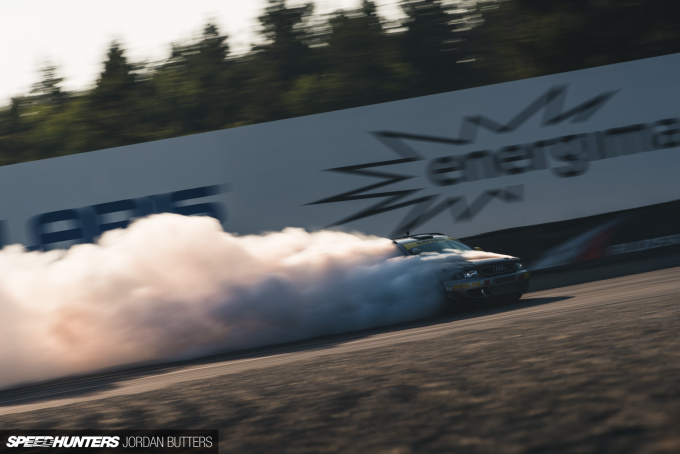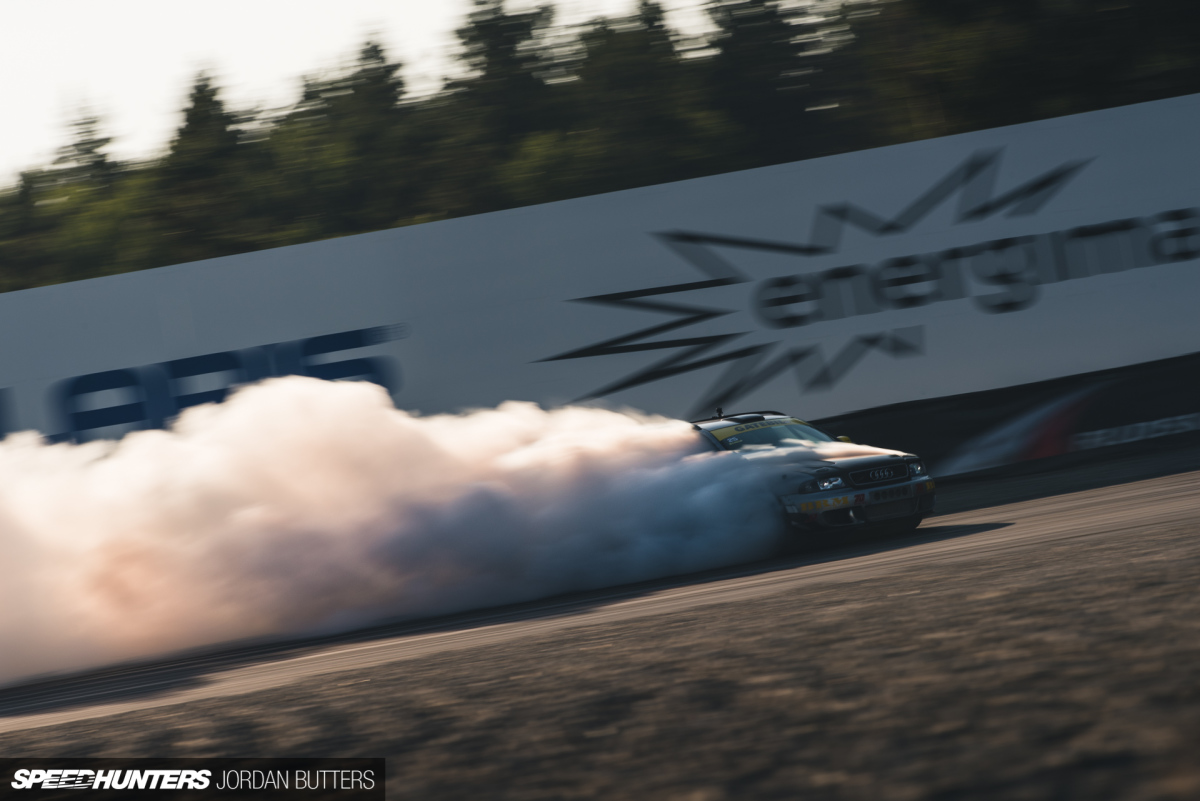 Mazhar doesn't just go very fast in very cold climates you see; when the weather warms up he likes to entertain the crowds at Gatebil festivals and the like with some seriously fast and smokey AWD drifting. Watching him arrive in a cloud of smoke at Rudskogen was undeniably impressive, as tyre smoke poured over the bonnet and windscreen, coating the crowd in a thick fog.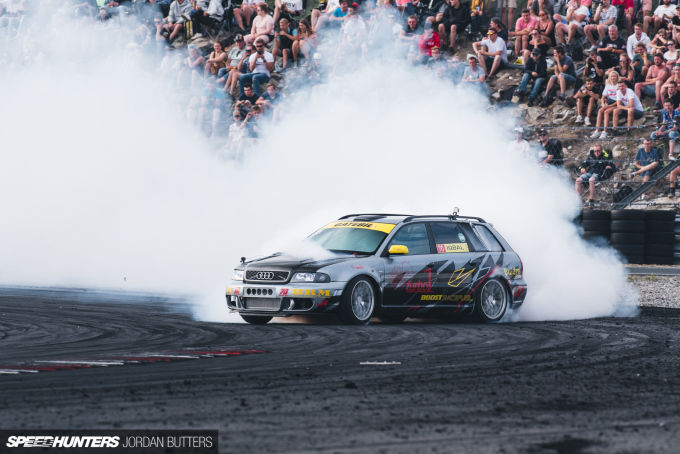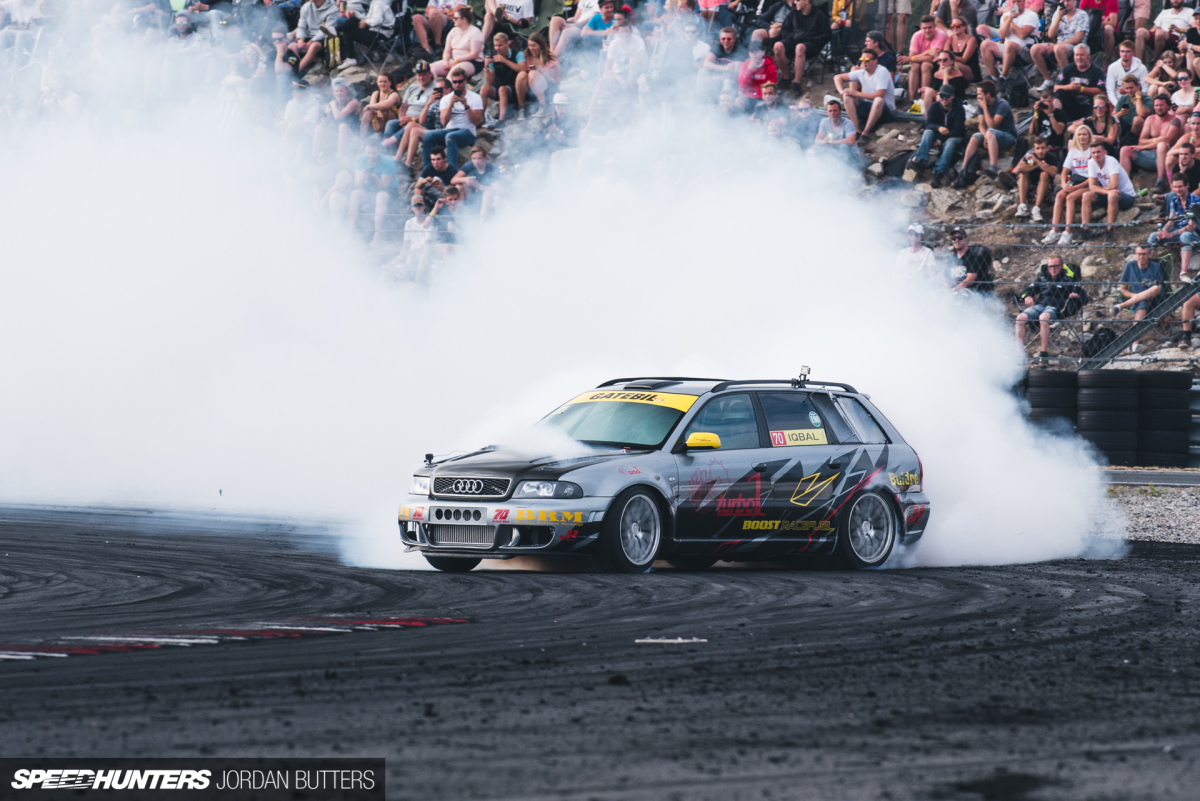 Gripper front and rear differentials help keep things spinning, but from here Mazhar plans to upgrade the drivetrain further to take the power more reliably.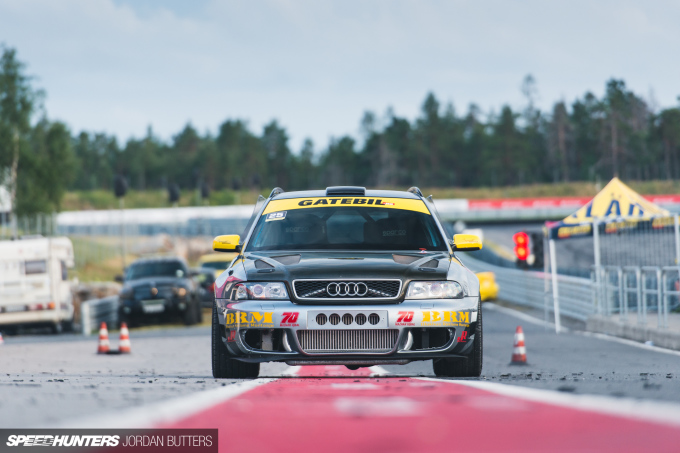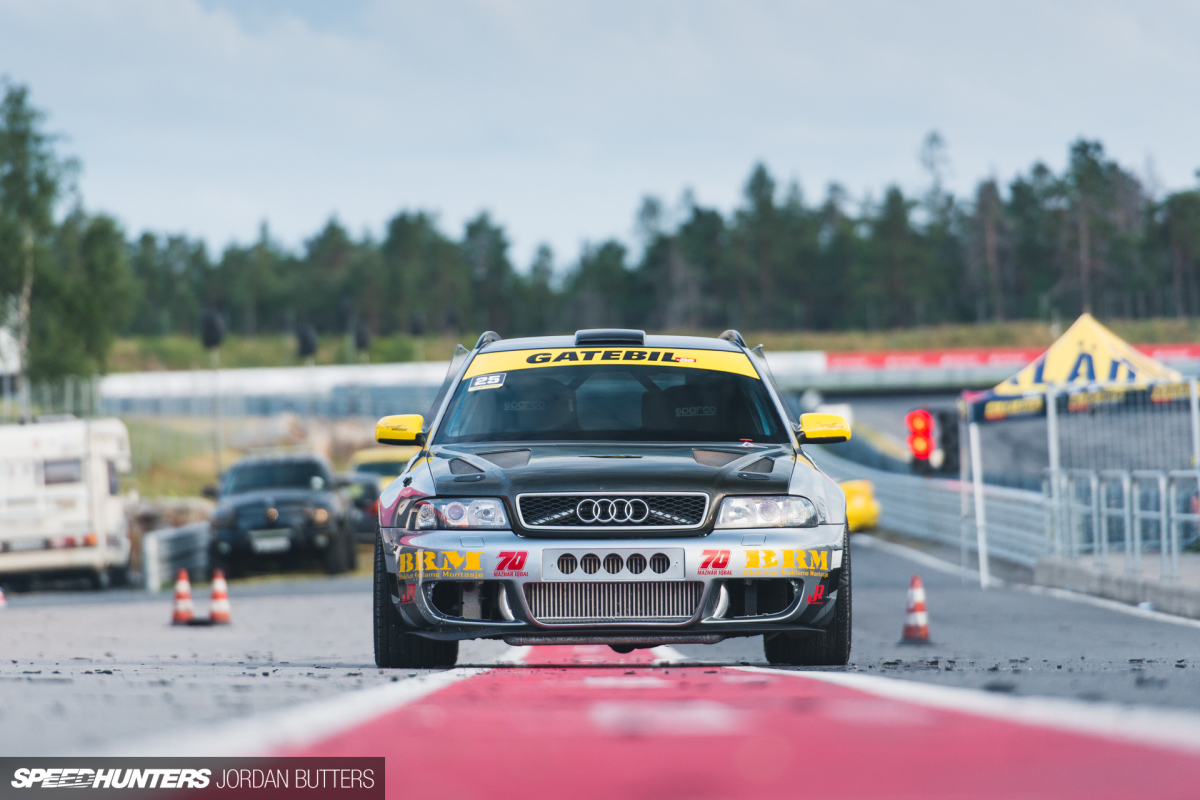 If ever there was a car that embodies just how crazy the Scandinavians are for inordinate amounts of horsepower, this is it. Mazhar might have reached peak Gatebil.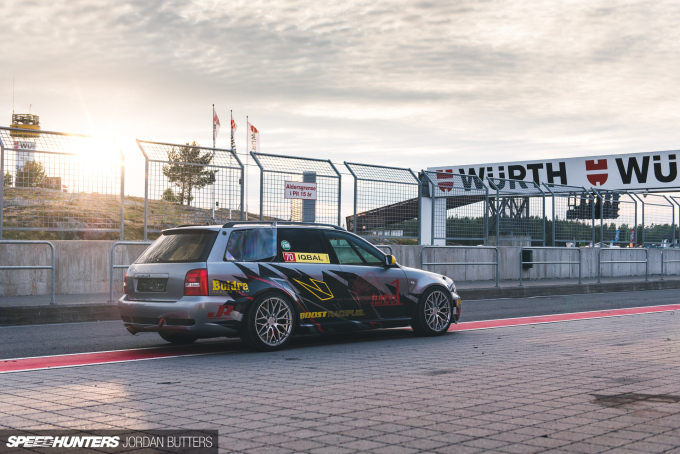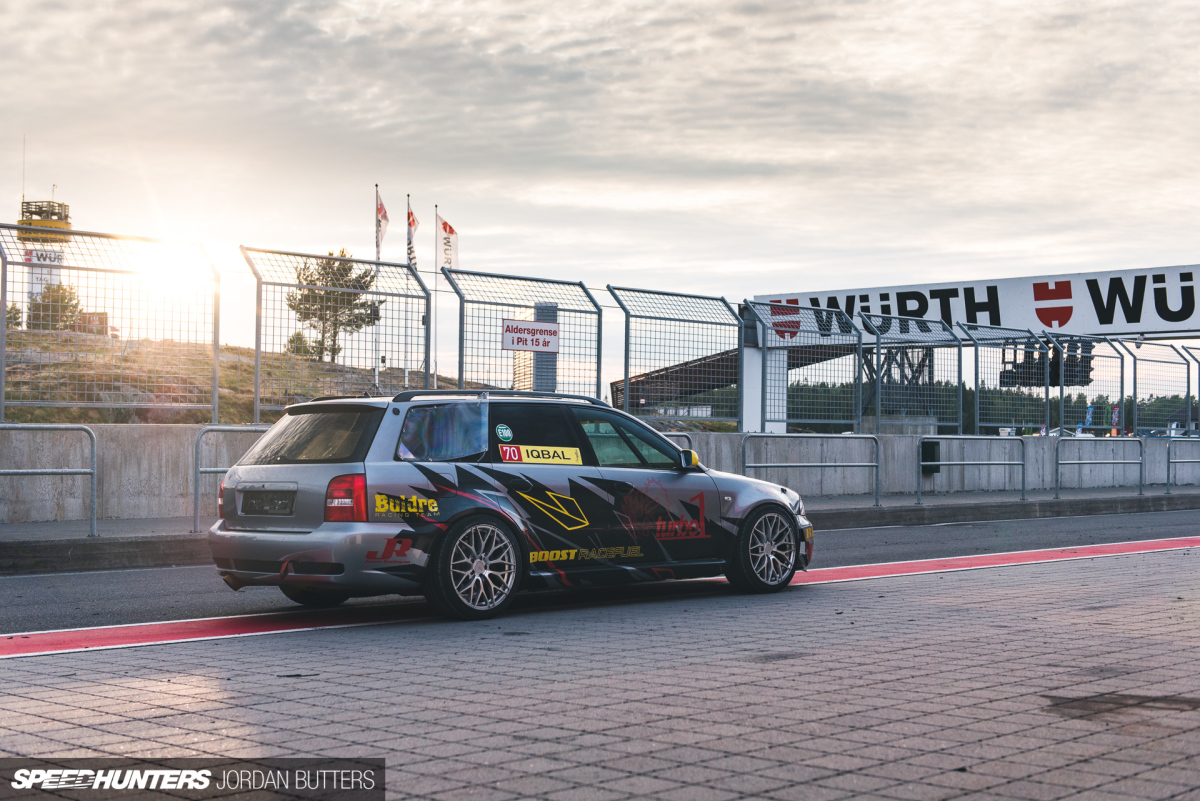 Or maybe not? He's hinted that there might be a new build on the way. With Mazhar's track record, it's probably not going to be slow or subtle…
Jordan Butters
Instagram: jordanbutters
jordan@speedhunters.com
Cutting Room Floor