Teen Spirit
Garrett Randall's love for old school American muscle runs deep.
Imagine yourself at five or six years old, or whenever it was that you started to develop actual, lasting interests; you wander into the garage, as one does, and day after day you're met with a yellow De Tomaso Pantera. At first you think it's the norm, but as the years go by you realize just how special that car is. The Pantera made a lasting impression on Garrett.
His love for old school American iron was solidified when he restored a Camaro with his father in his teens, so when Garrett wanted to build a car for road courses and autocross he looked to vintage muscle. Like all of us, Garrett knows that modern cars are 'better' and that it would be cheaper to build a track-ready car from a more recent decade. But it just wouldn't be the same, would it?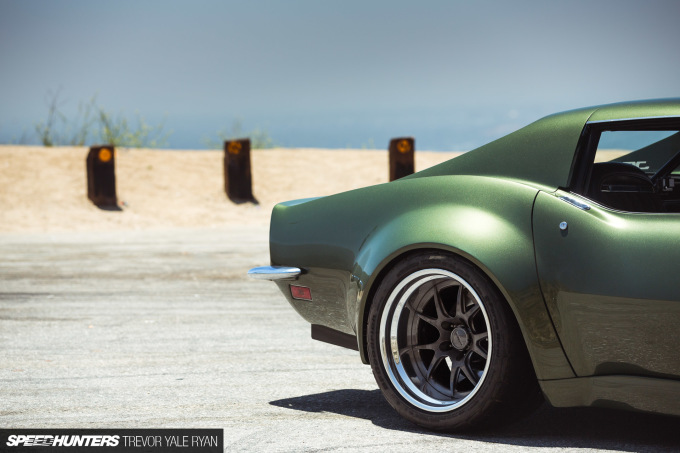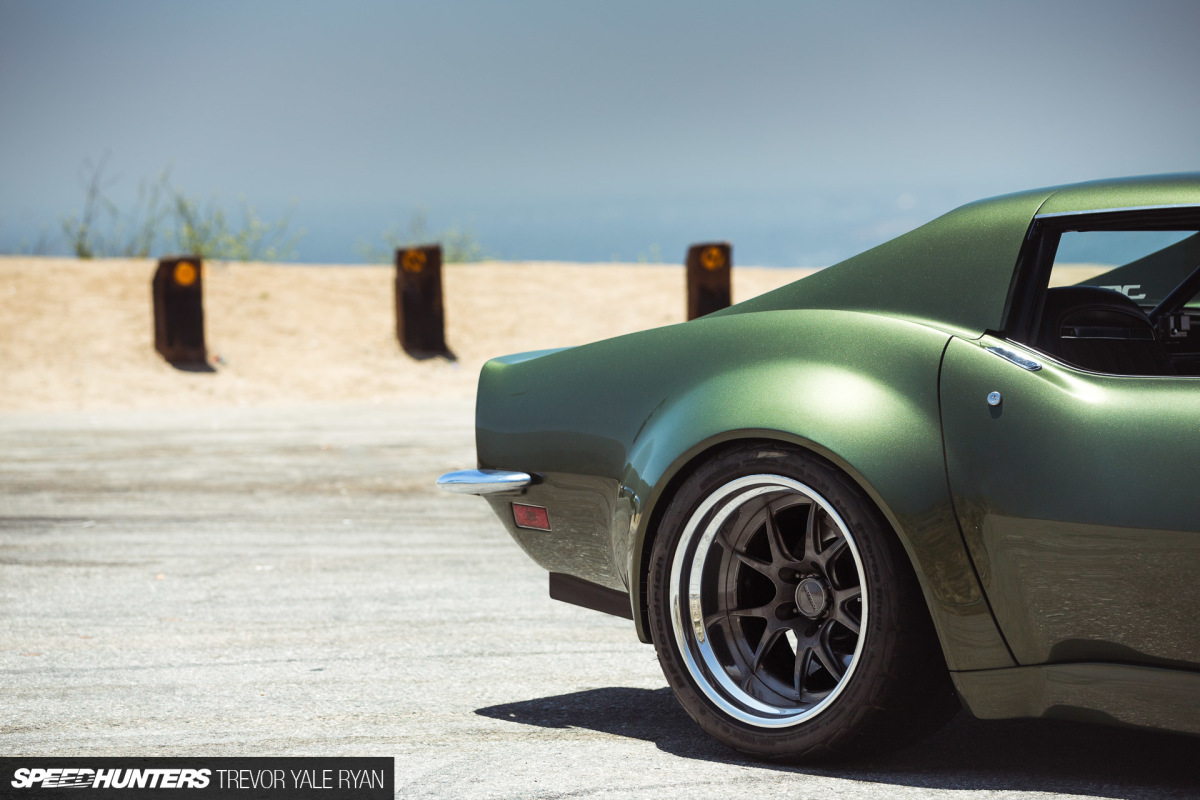 There's something about American cars from the 1960s and '70s that we'll never quite get back. The good thing is there are still plenty of them laying around, just waiting for a new lease on life. Garrett picked up a project car and started talking with his friend Cris about buying the drivetrain and suspension out of his project. But the more the two guys looked at the numbers involved with relocating the guts of one car into another, just to replace everything in the first car, it made a lot more sense for Garrett to buy Cris' car and finish it off himself.
A year ago Garrett did just that and two months before I made it to LA, the car was finished. With one-off bodywork and a properly balanced build to back it up, it's a '70 C3 like no other.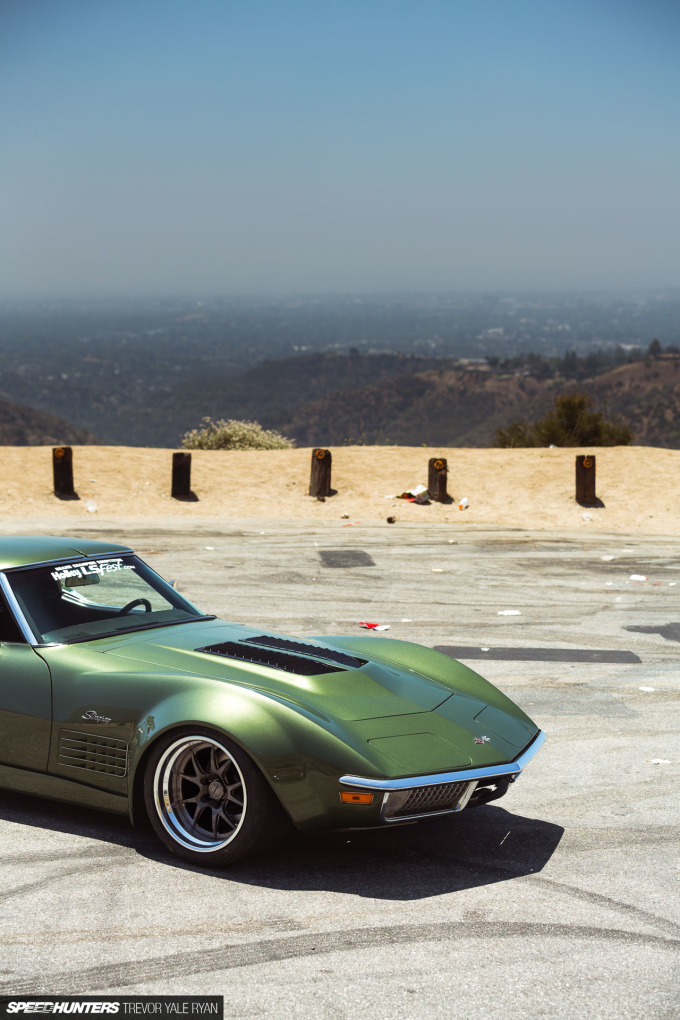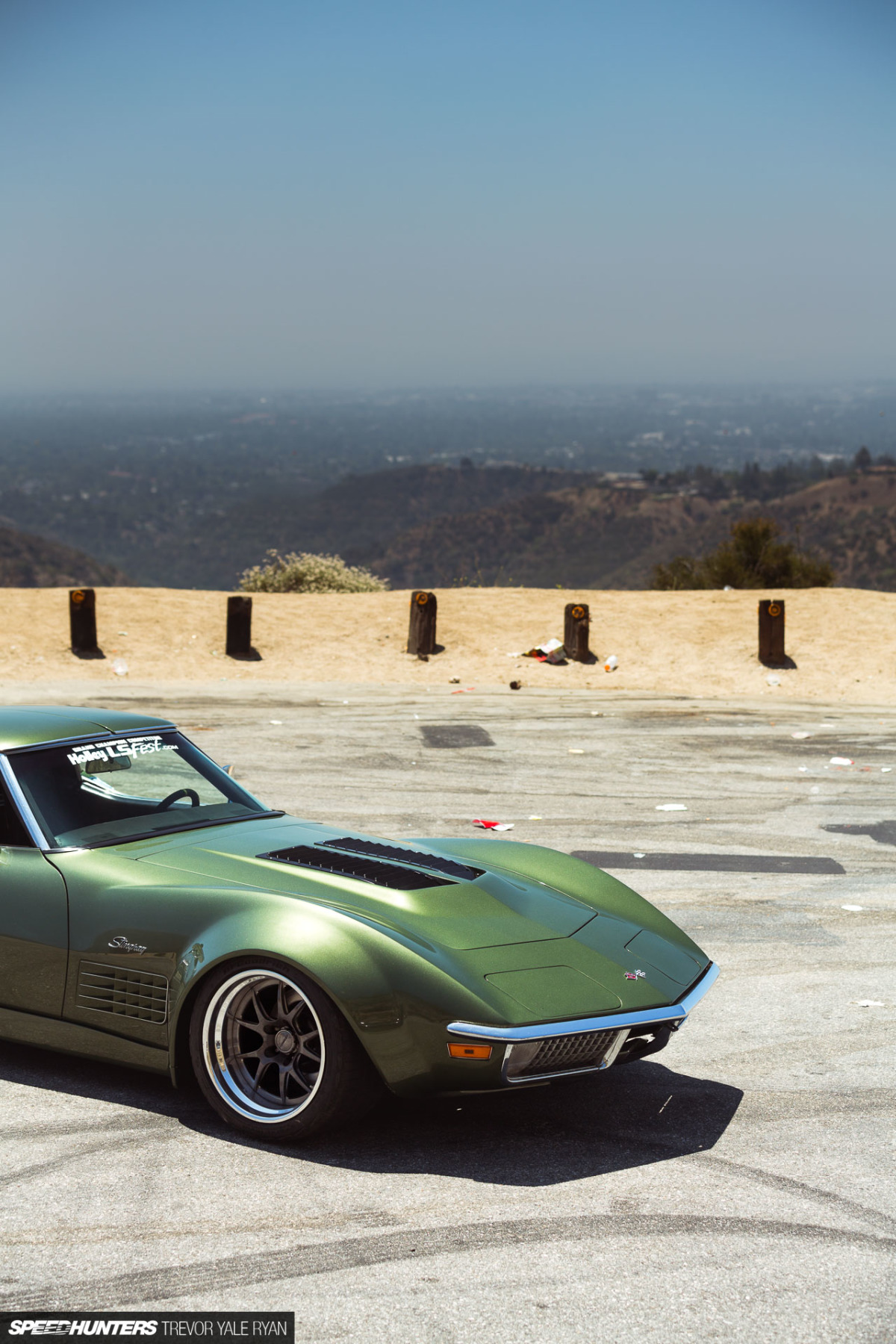 Being built to go around corners, I thought it best to visit some particularly nice ones north of Los Angeles.
Zooming out of the hot smog-filled SoCal air we found ourselves surrounded by litter in the mountains. I wasn't surprised by the volume of trash we found up here, but I was surprised by its content. There must be an awful lot of teens in the area with nowhere else to go at night…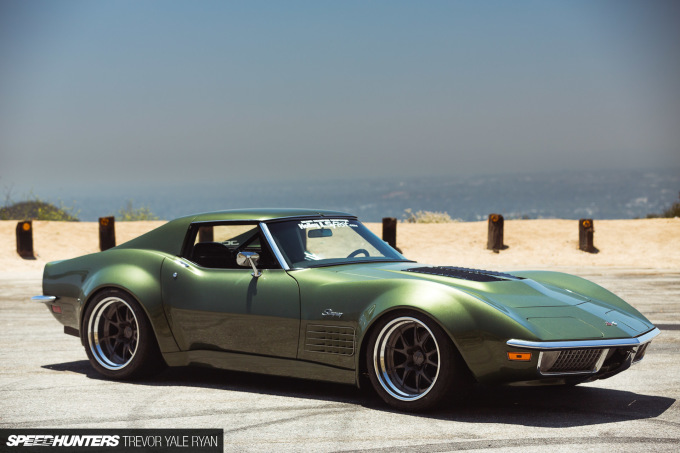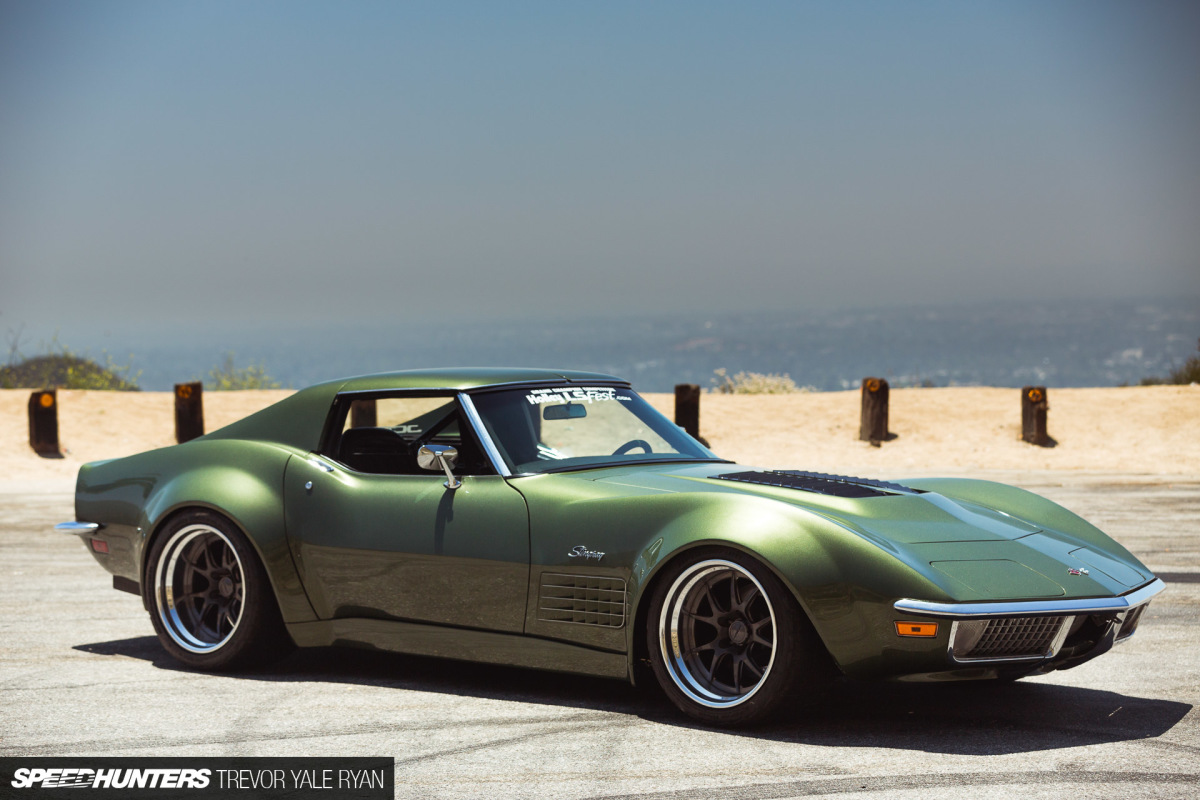 I suppose this is what I pay the folks at Adobe good money for, though. The car itself, on the other hand, needed absolutely no touching up.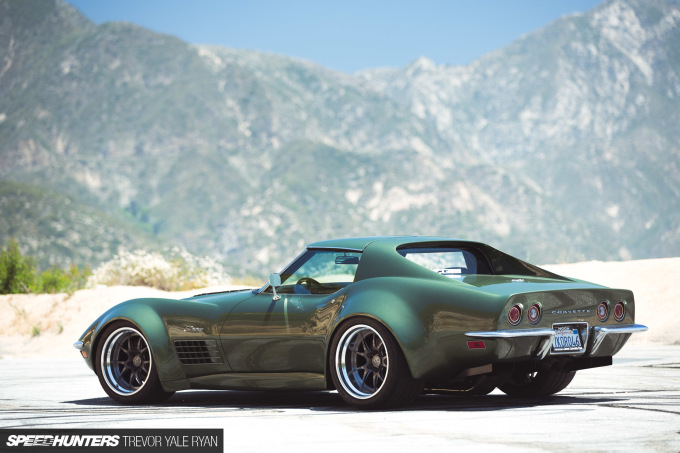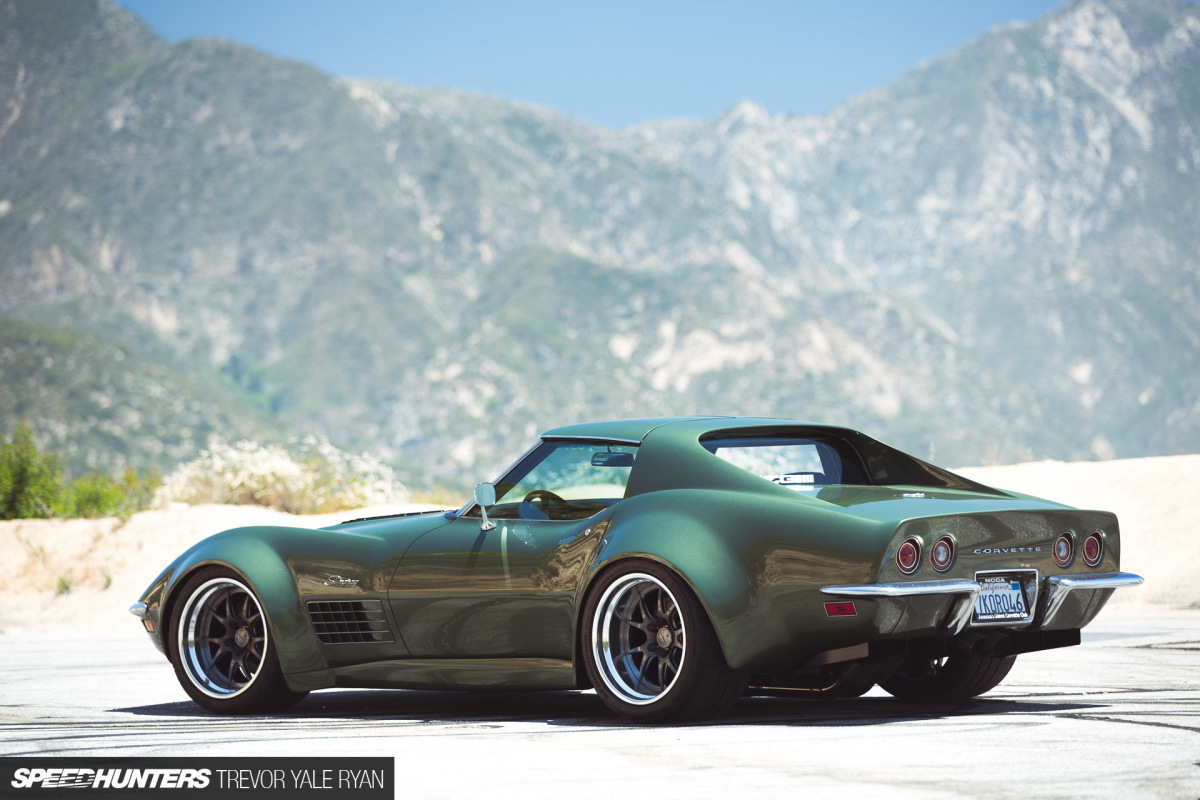 Like any proper muscle car — road course and autocross prepped or not — it's entirely pristine.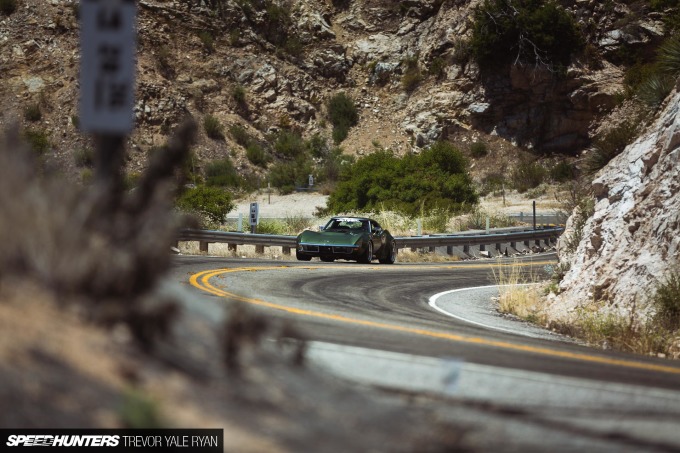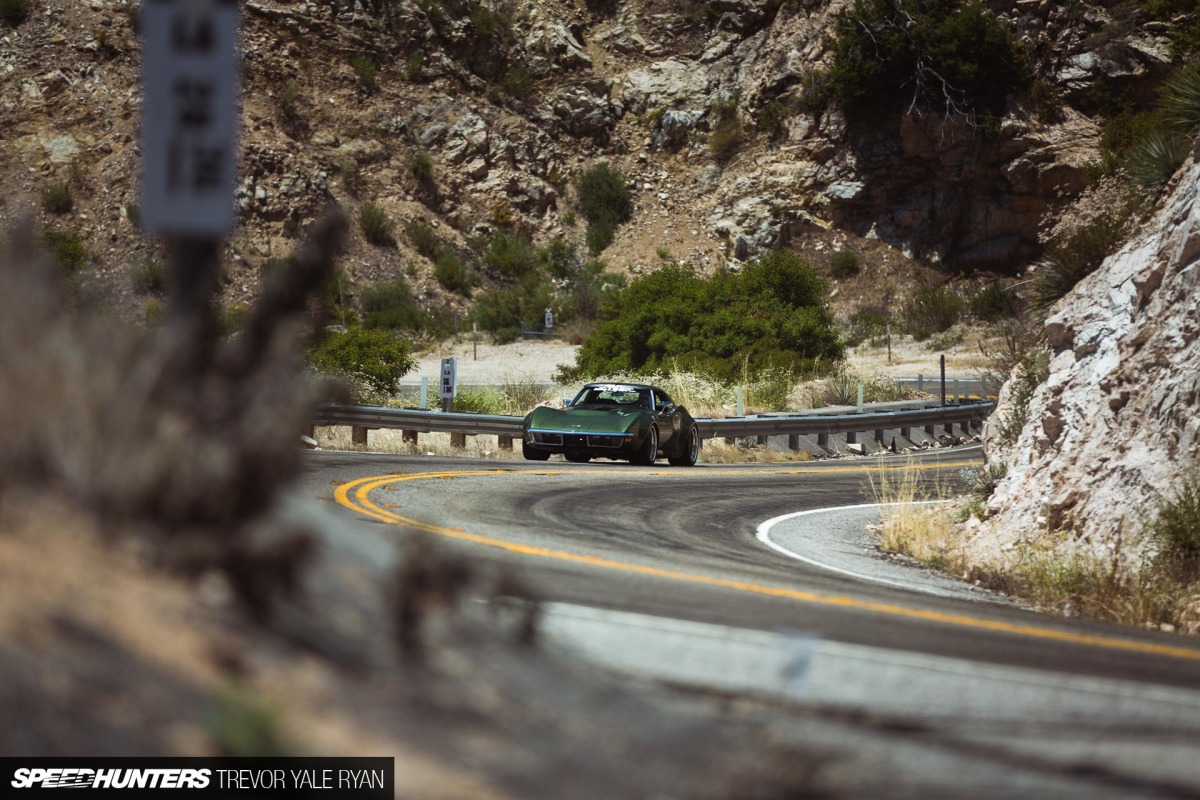 And as we drove higher and higher up the mountain, it became clear to me why Garrett couldn't get himself away from the C3 in particular.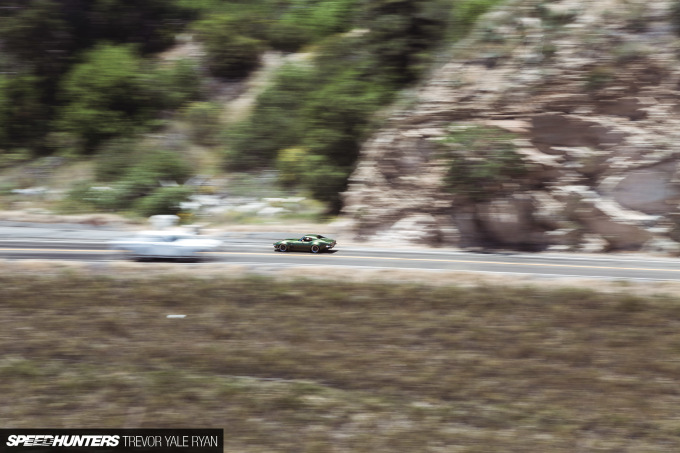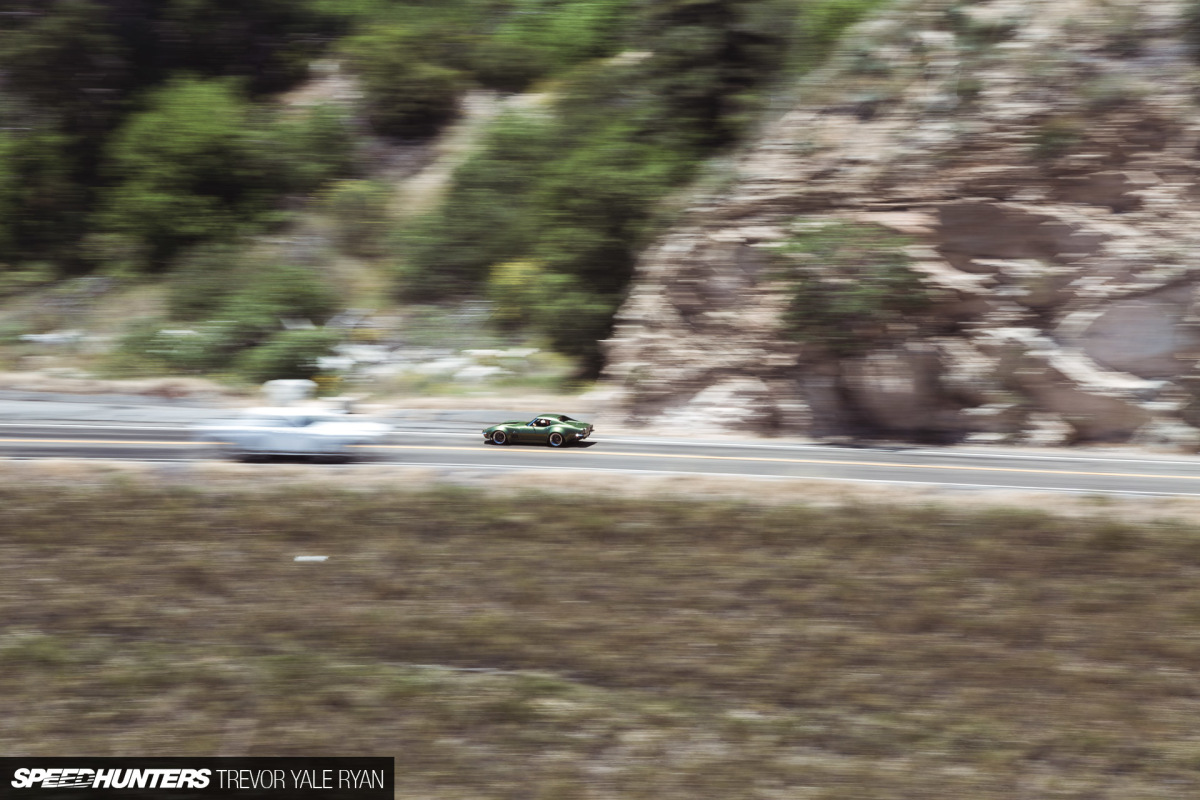 The feel, the sound, the smell, the way it delivers power through the nearly-50-year-old chassis – it's a whole experience. I could have spent all day with Garrett up here.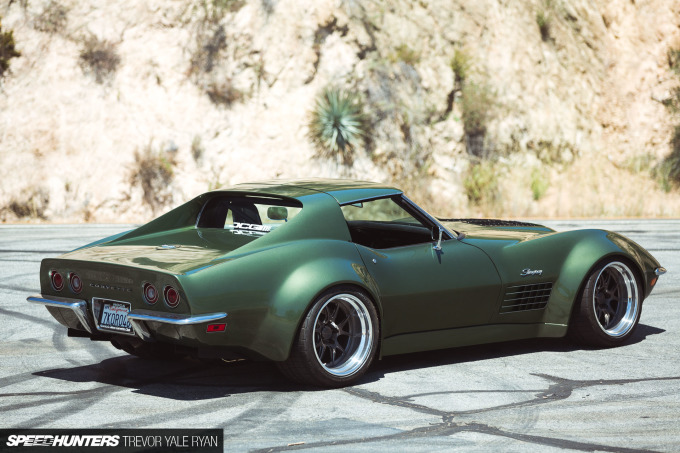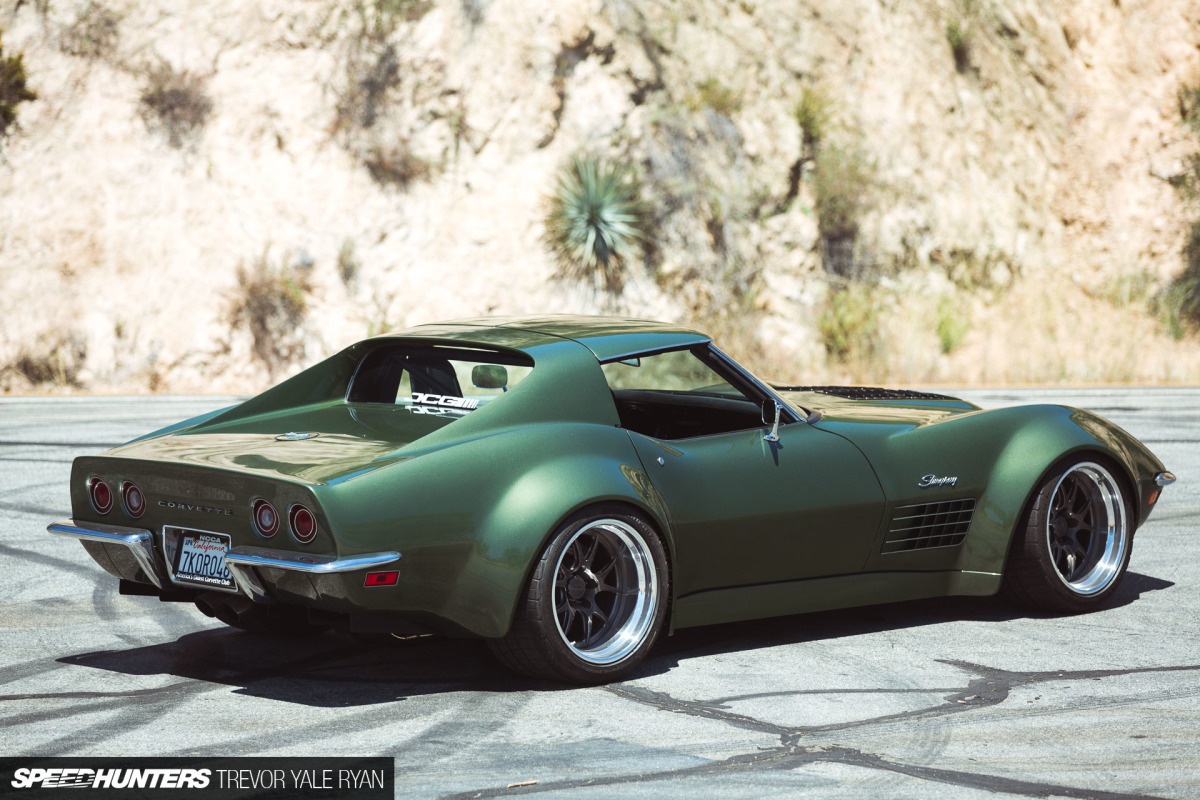 But what makes this wide-body Corvette even better to drive than it is to look at?
The Makings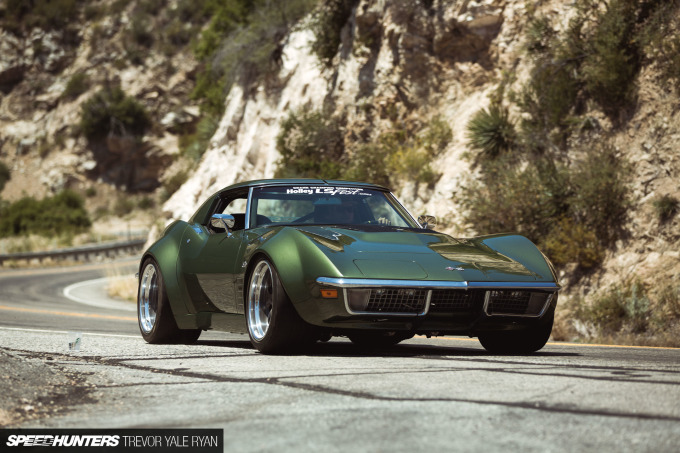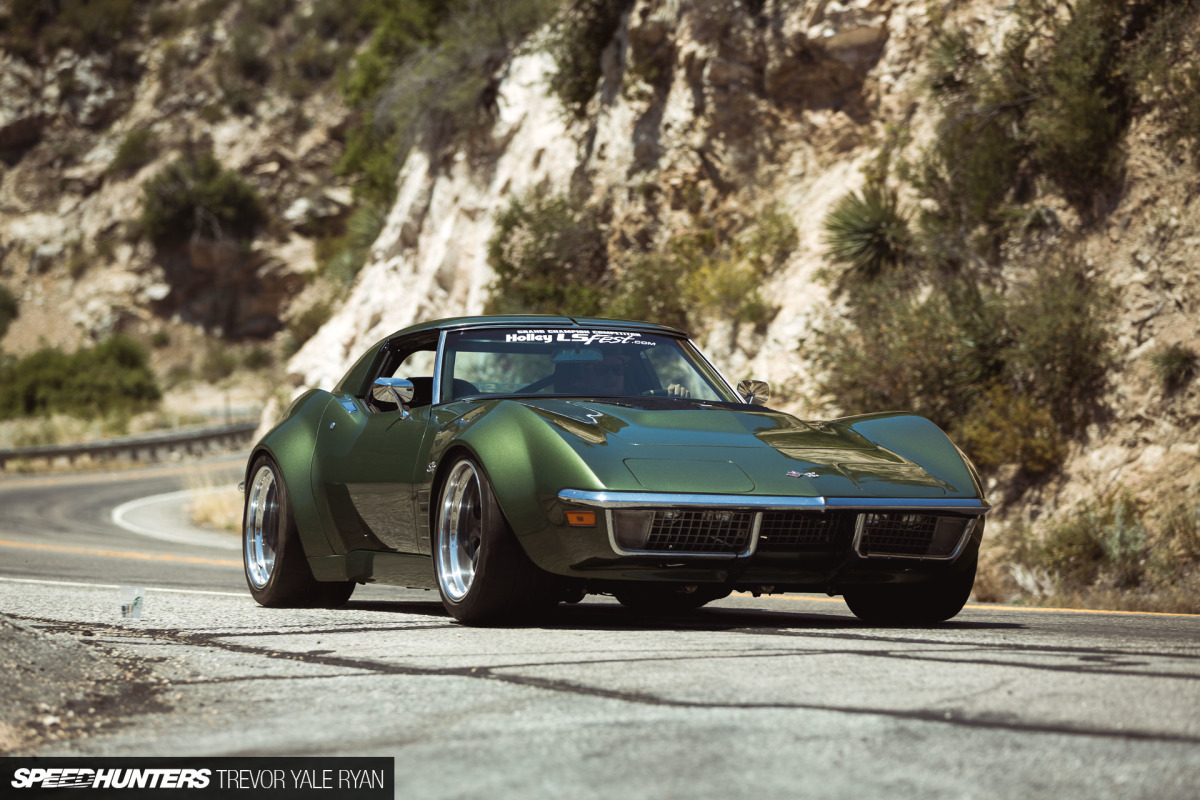 The most striking aesthetic change to the car are the one-off flares which were done by Cris Gonzales — the same Cris that Garrett poached the car from — at JCG Customs.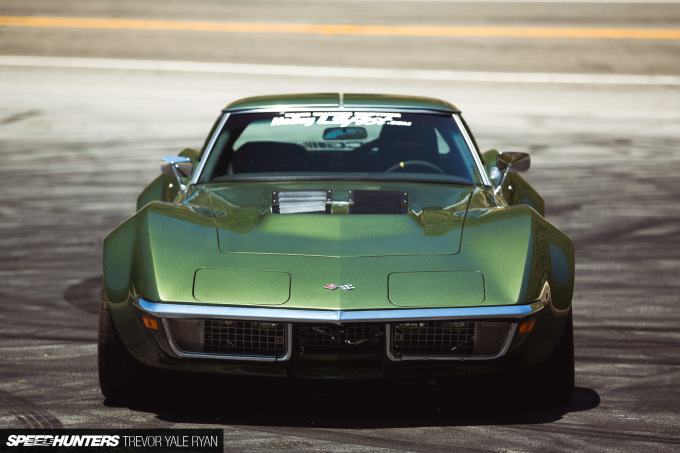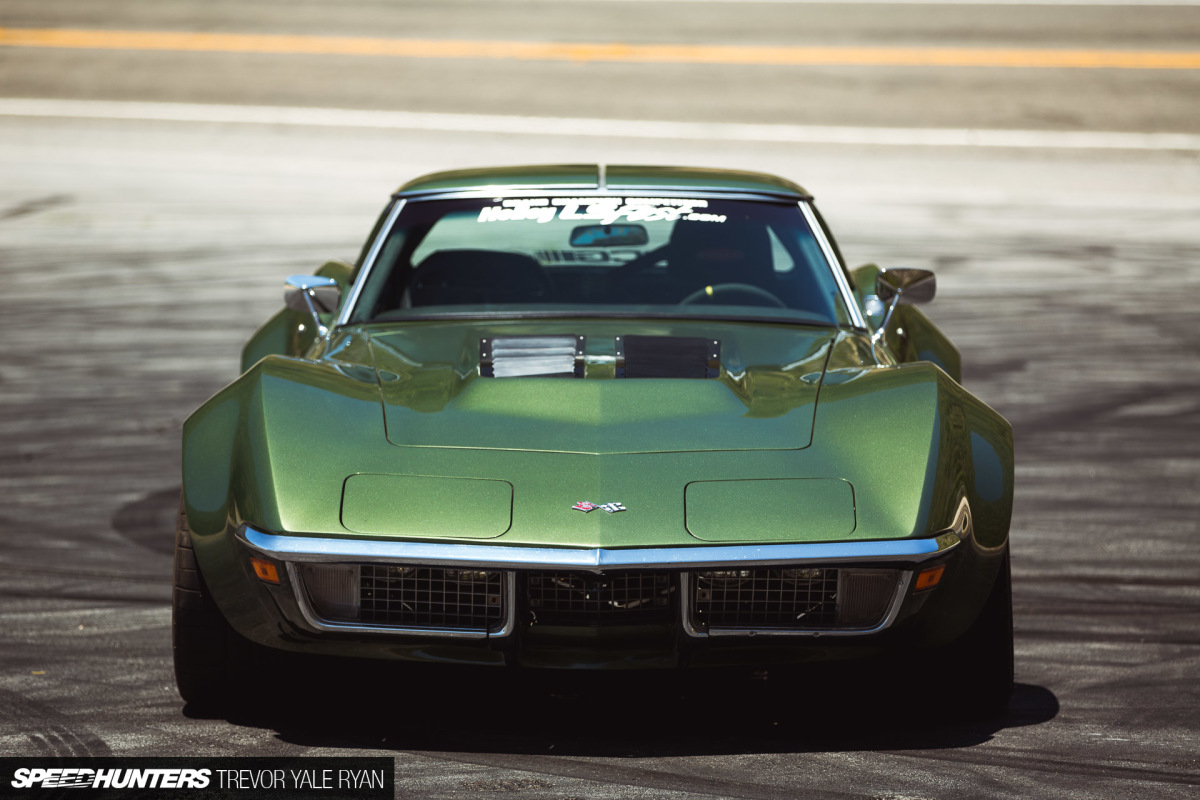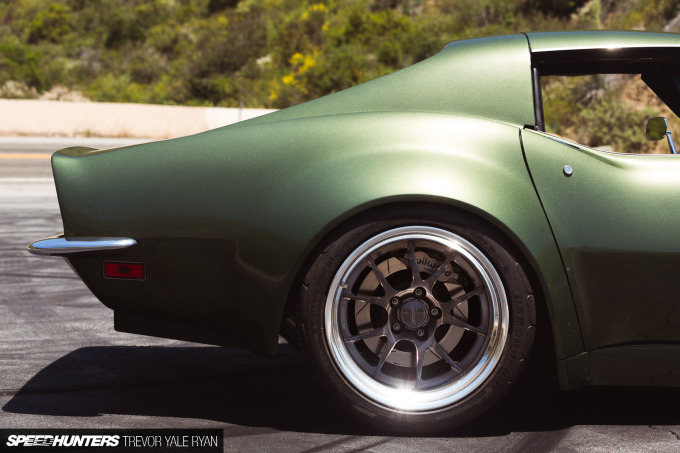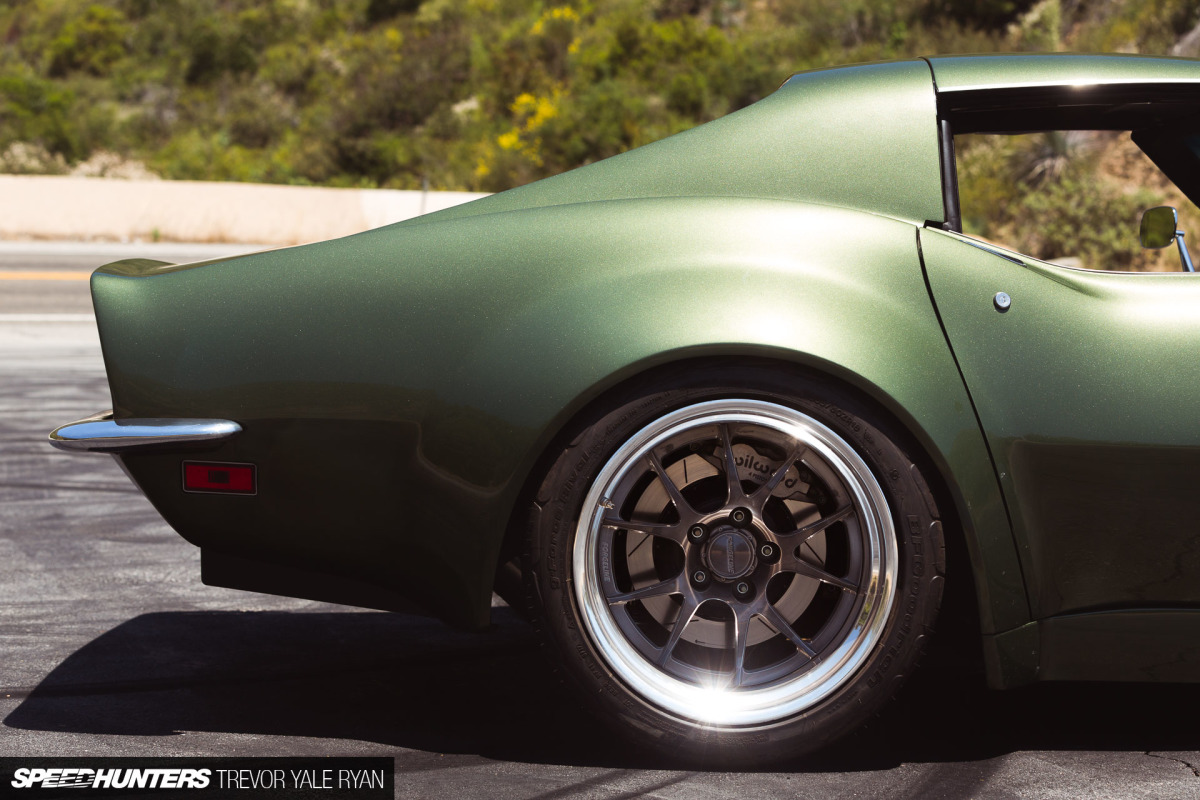 While these fenders beef up the already aggressive C3, they also allow for chunky 315 and 335 BFGoodrich g-Force Rival S rubber to fit underneath. Wrapped around an impressive set of made-to-order Forgeline GA3R wheels measuring 11.5 and 12.5-inches wide, this is the perfect combo for a pro touring machine.
Anyone whose spent time on any road course knows a good set of brakes is going shave off more time than just about anything else. Tucked inside the fat wheels you'll find Wilwood 6-pots up front with a 4-piston setup in the rear which provide ample stopping power for the lightweight Corvette.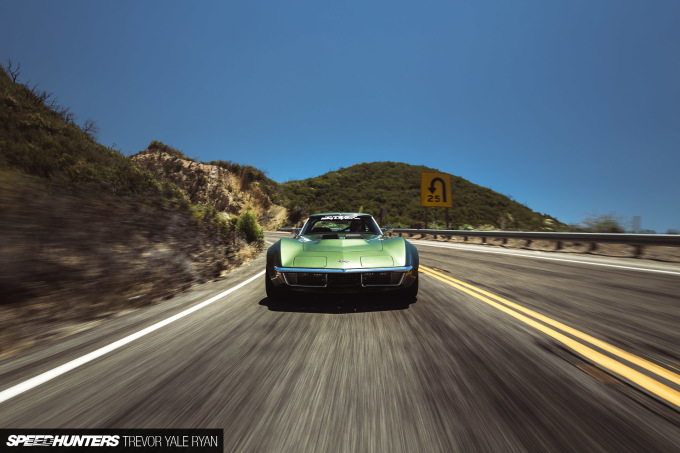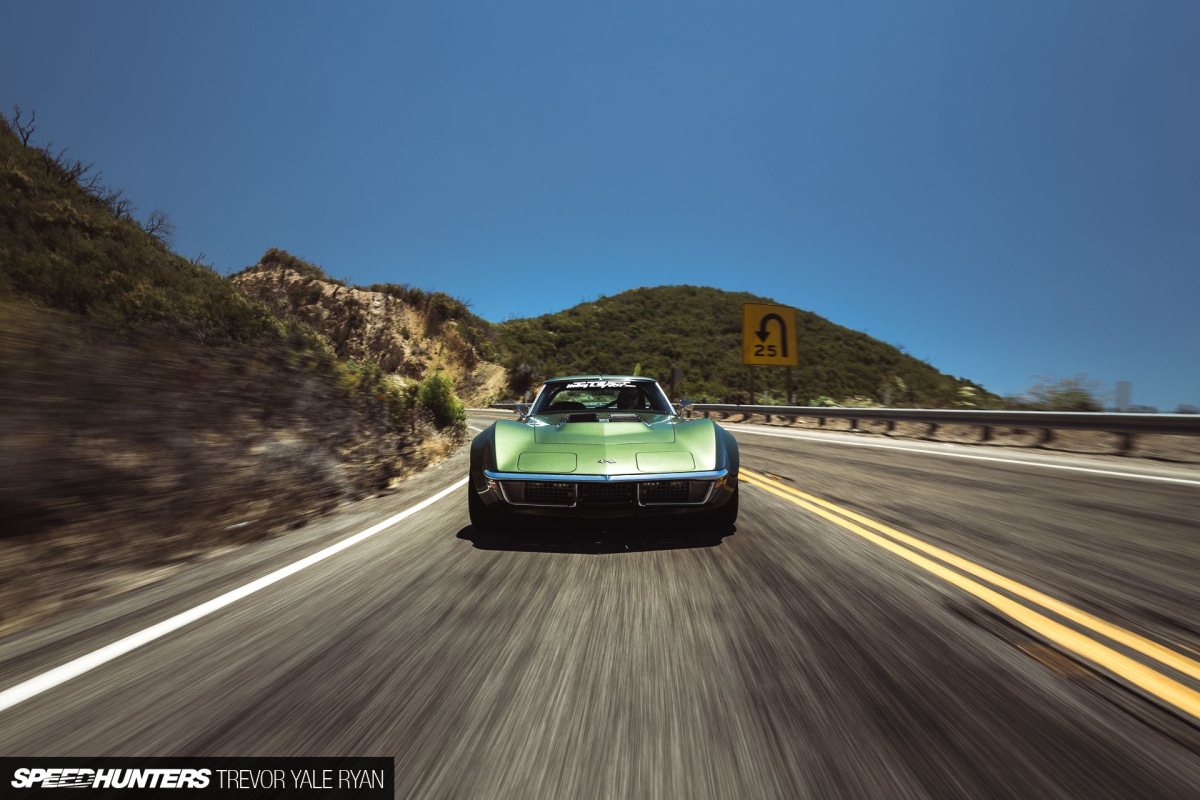 Of course, to optimize grip from the tires you'll need some decent suspension to back them up. With hundreds of thousands of miles worth of straight roads in the US of A, this is one area that American cars have always struggled.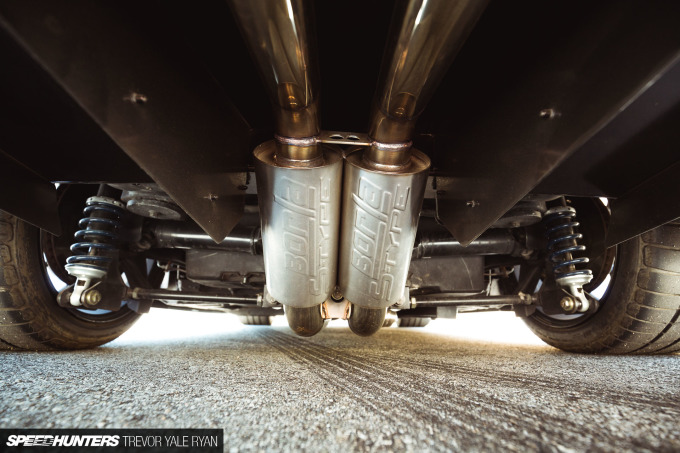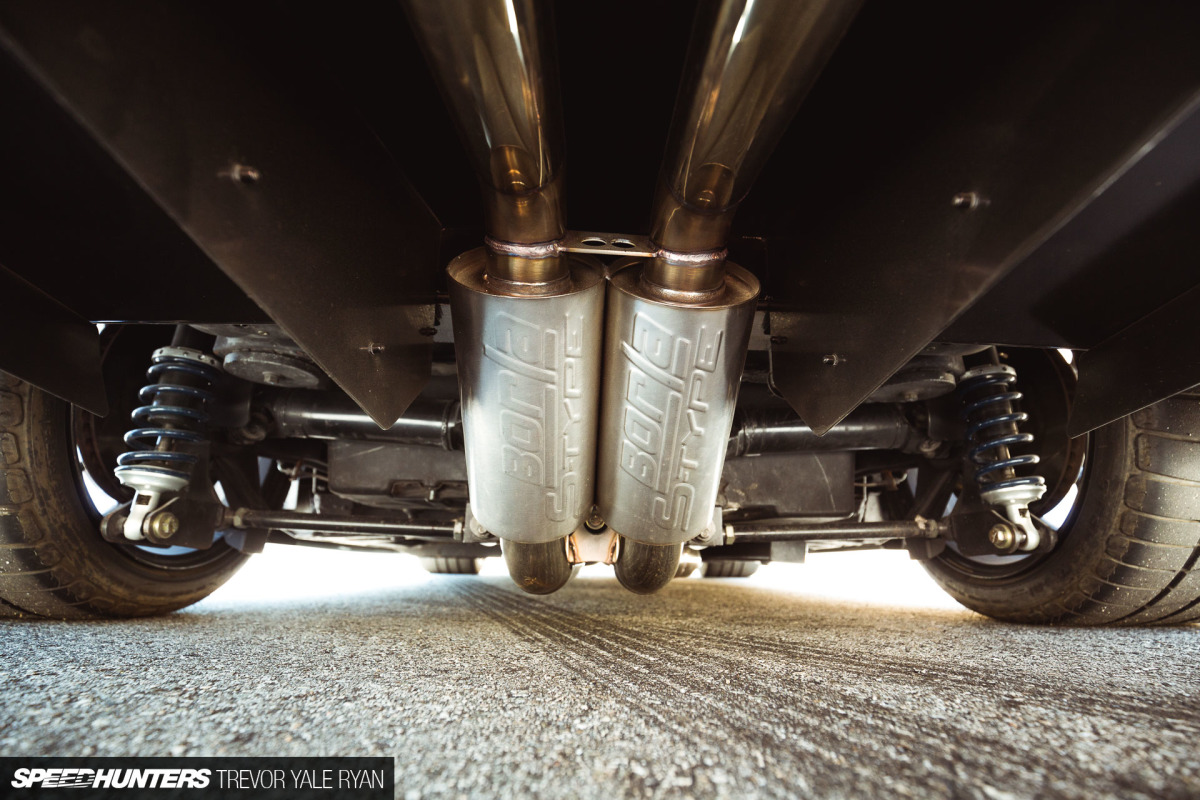 The Corvette did its best to stay ahead of the curve, offering independent rear suspension as early as 1963; for some perspective it wasn't until 2009 that we saw IRS on the Camaro. In this particular Corvette the rear axle has an Eaton Posi (LSD) unit with a 3.73:1 final drive.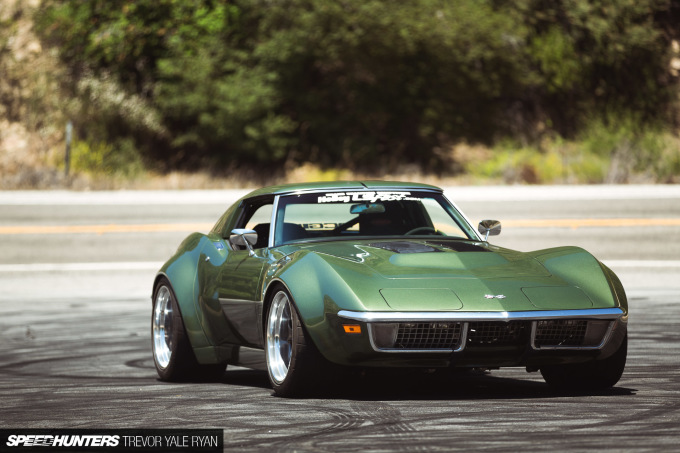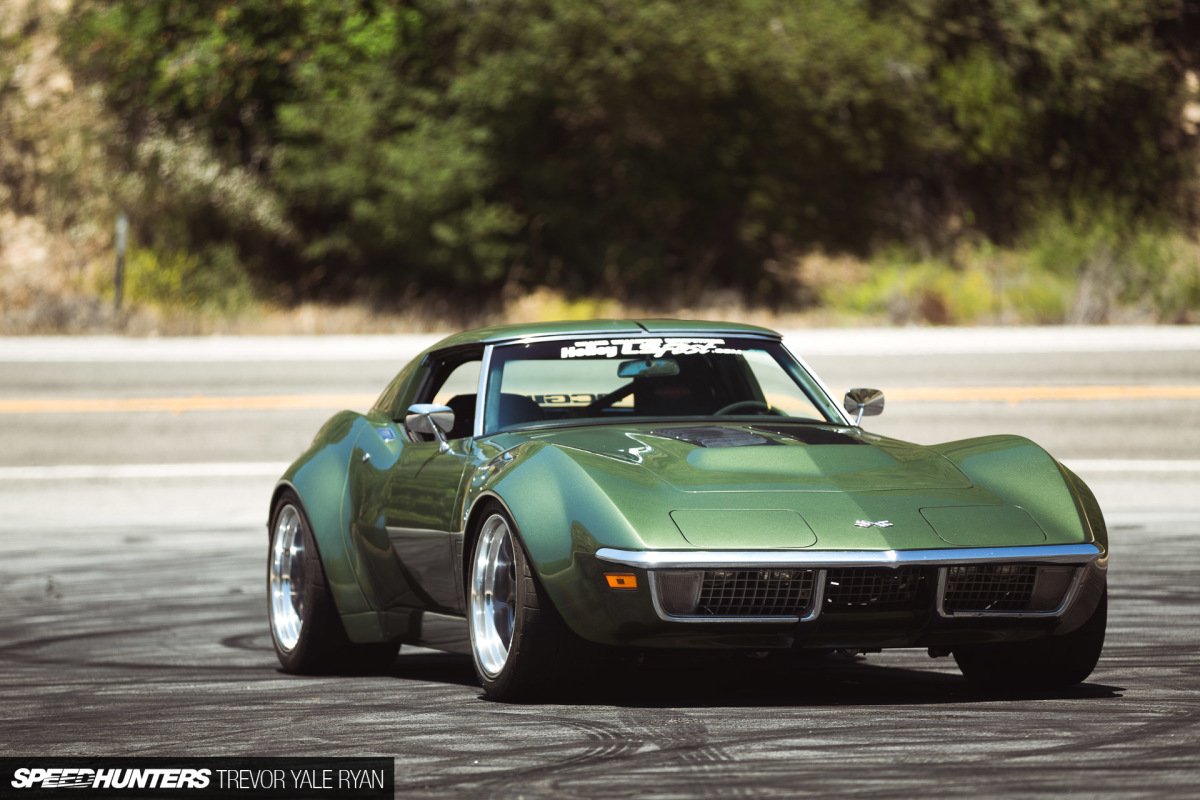 The front and rear suspension started as standard Van Steel suspension bits but were modified by JCG Customs with JRI coilovers on all four corners. The Corvette sits nice and low, especially for an older car, and best of all it's a super-functional ride height.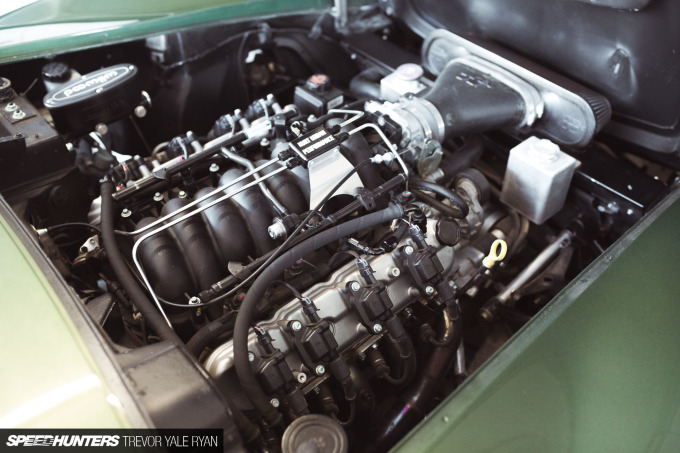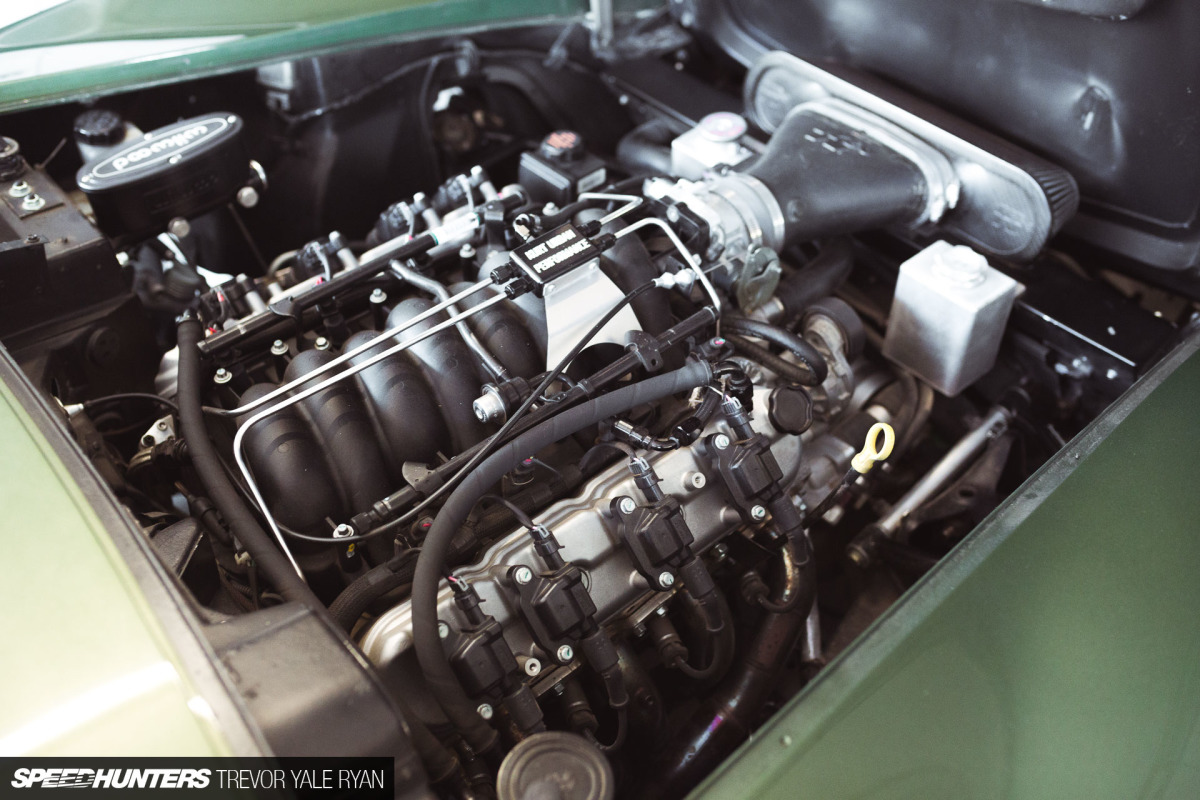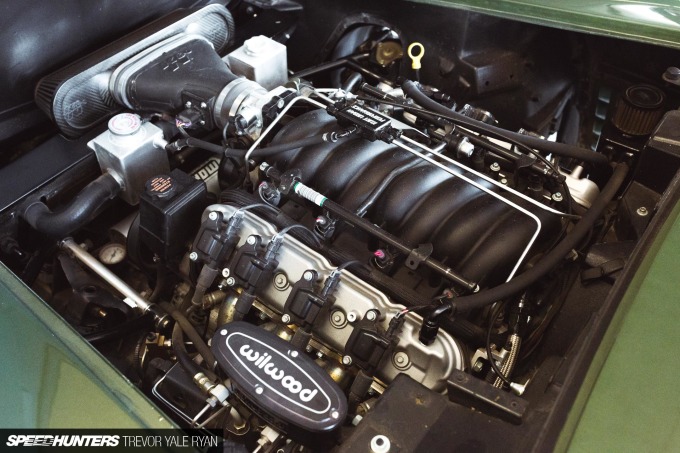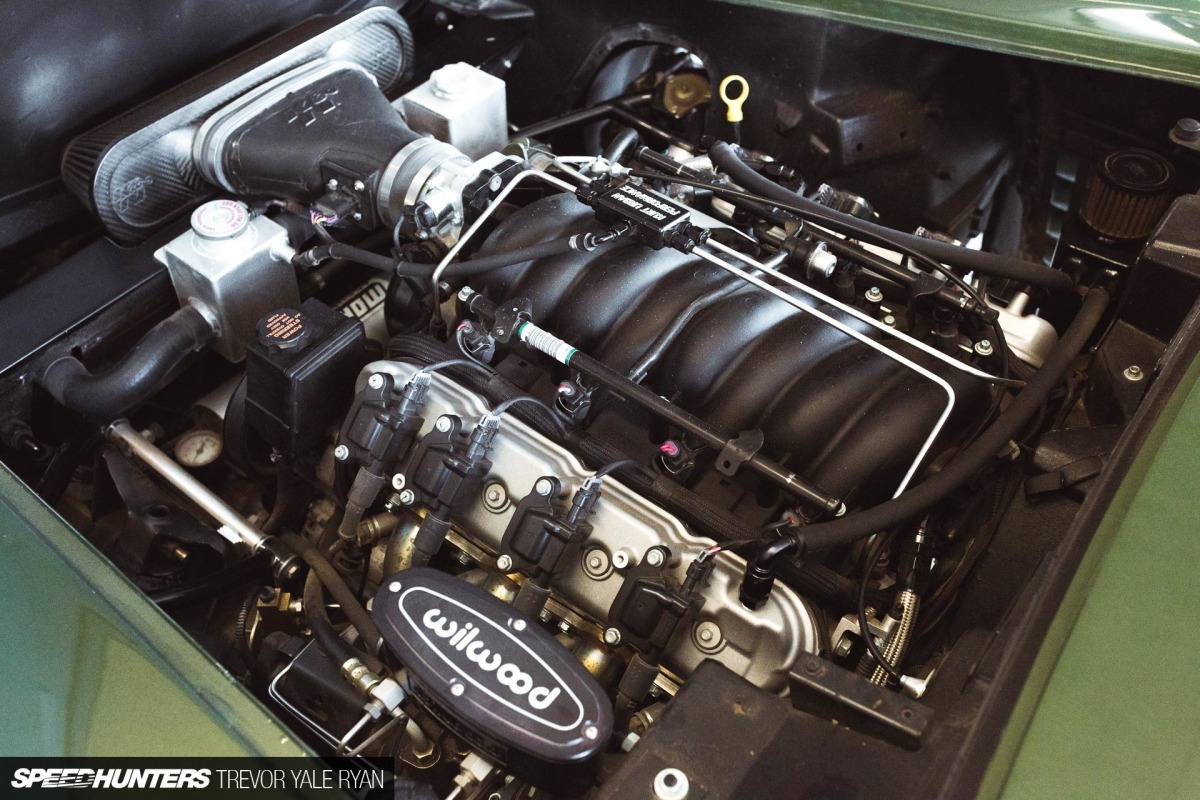 You've probably noticed the two Borla mufflers under the rear of the car that are part of a complete Borla exhaust system, so let's take a look at what they connect to.
A built LS6 from Mullenex Racing Engines delivers over 520hp and 485ft-lb, and from here power is sent through a proper late-model 6-speed manual T56 transmission. Here's to hoping this is an LS-swap that everyone can get behind…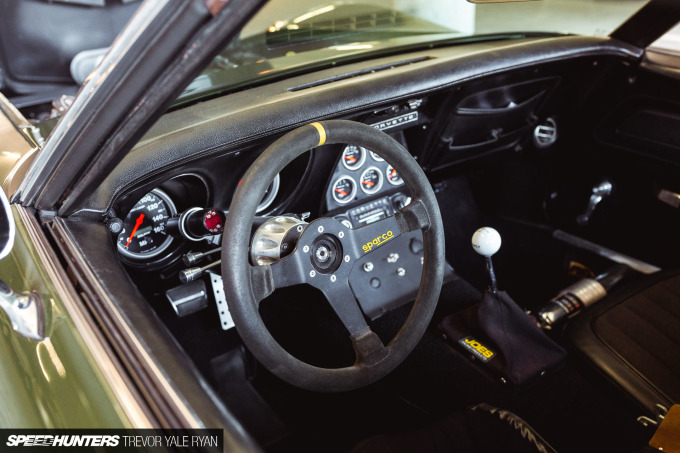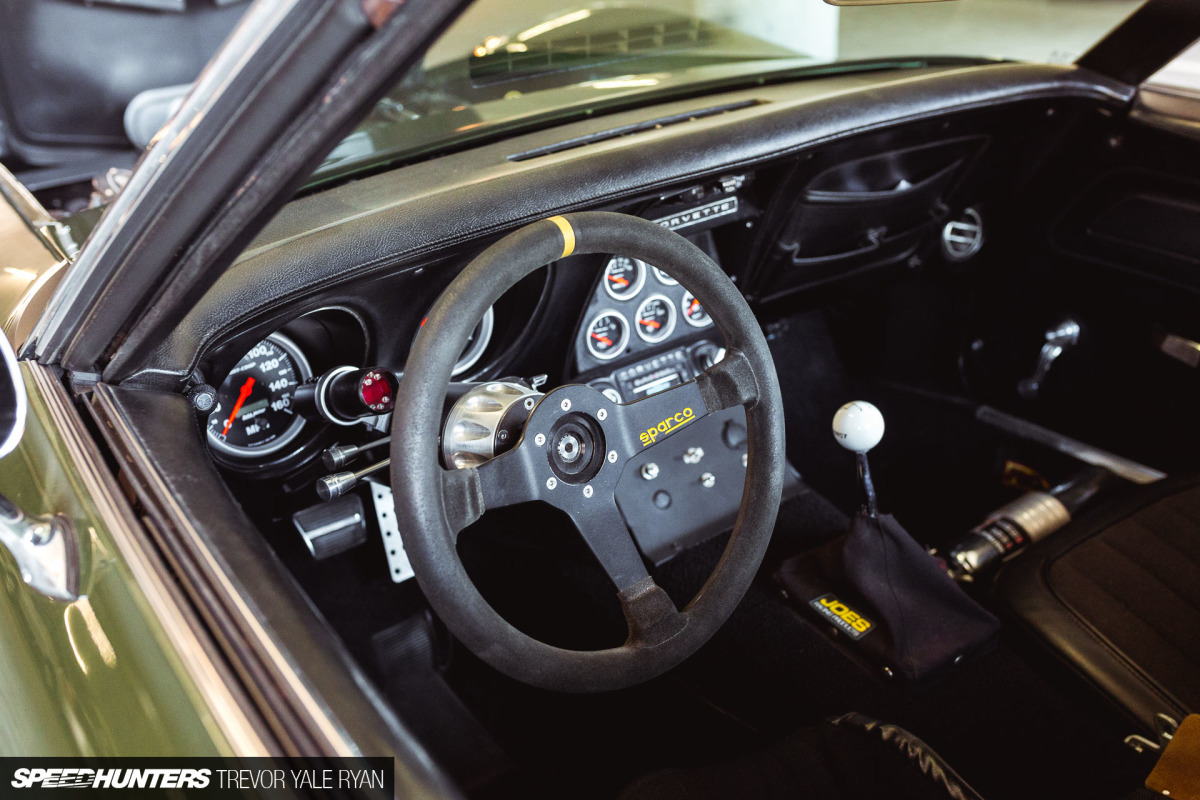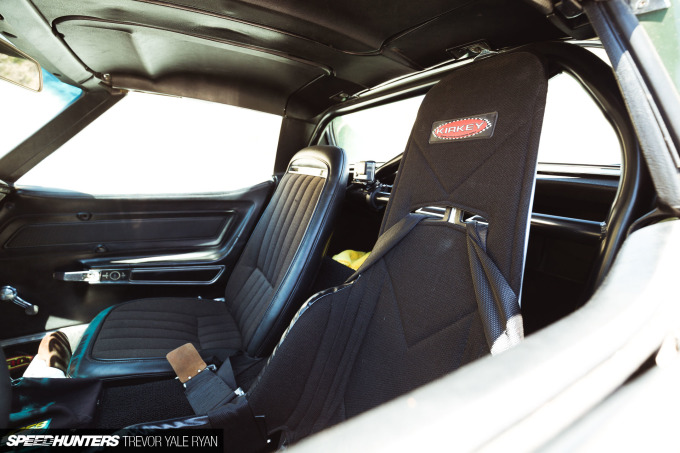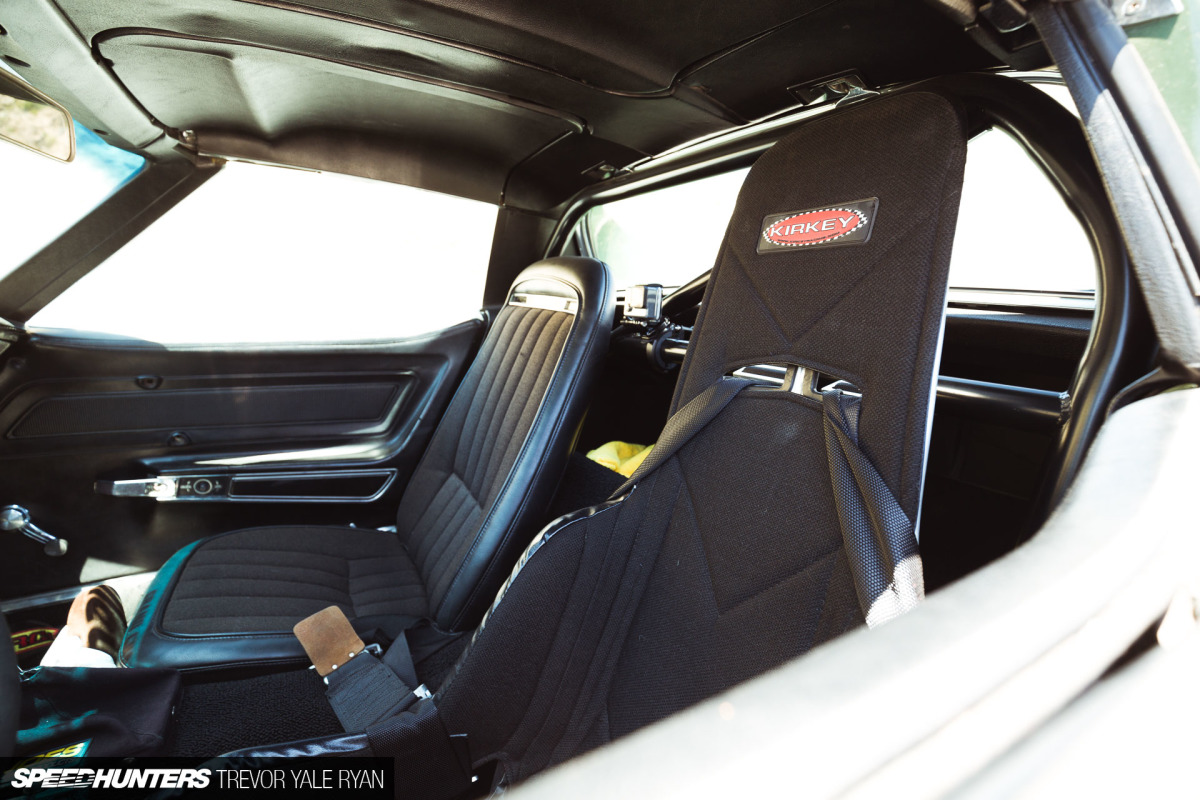 Inside the car it all looks old school, though. Other than the Auto Meter gauges that have been added it's almost entirely a factory affair.
Of course, there have been updates when it comes to safety; you'll find a hefty roll bar, harnesses and a Kirkey seat tucked inside. As uncomfortable as it might look, I've heard lots of good things about these aluminum buckets which are used in loads of drag cars and autocross builds.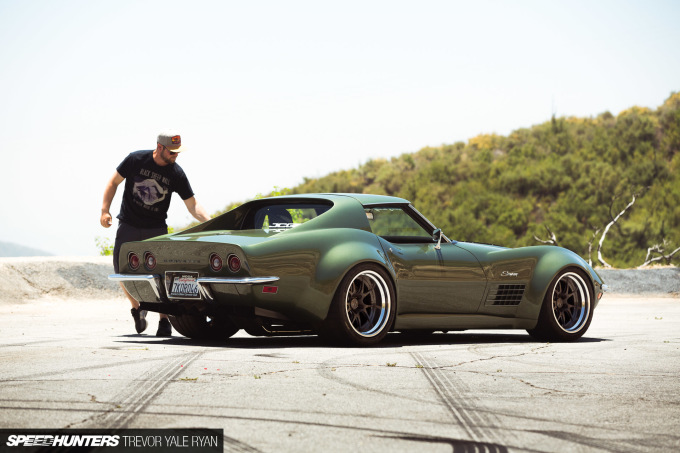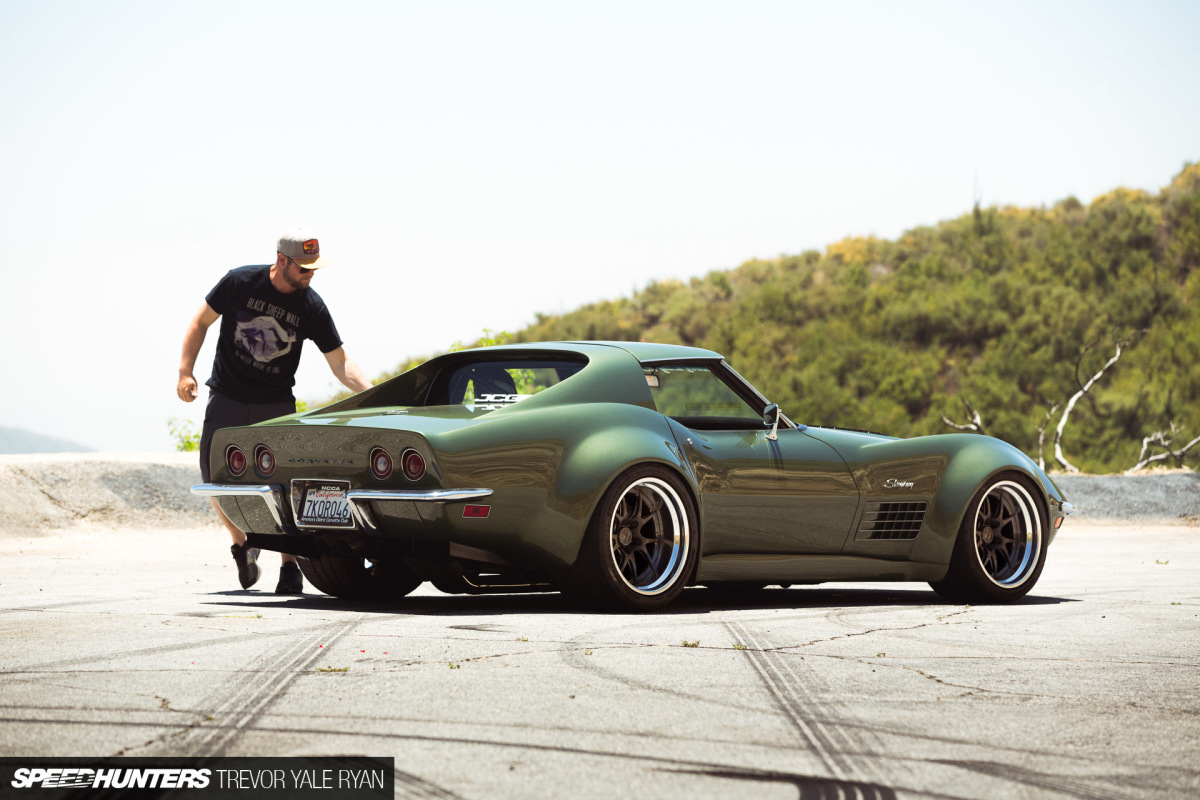 It's a Corvette like no other, performance-focused and built to handle like a modern car. While there are plenty of older Corvettes that have been built with the same mindset, you won't find another with this look and stance.
Live It Up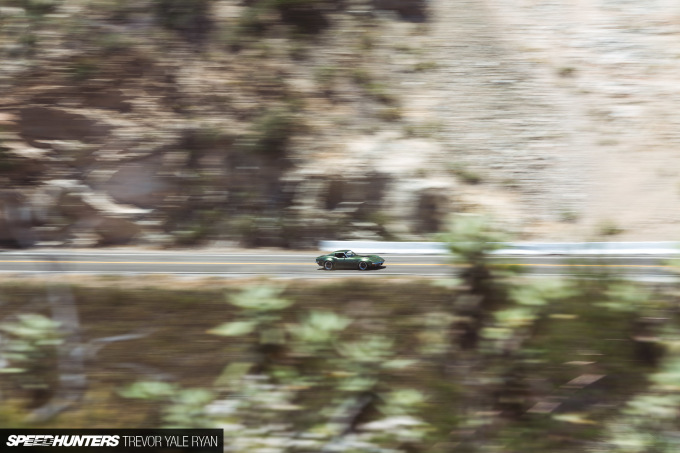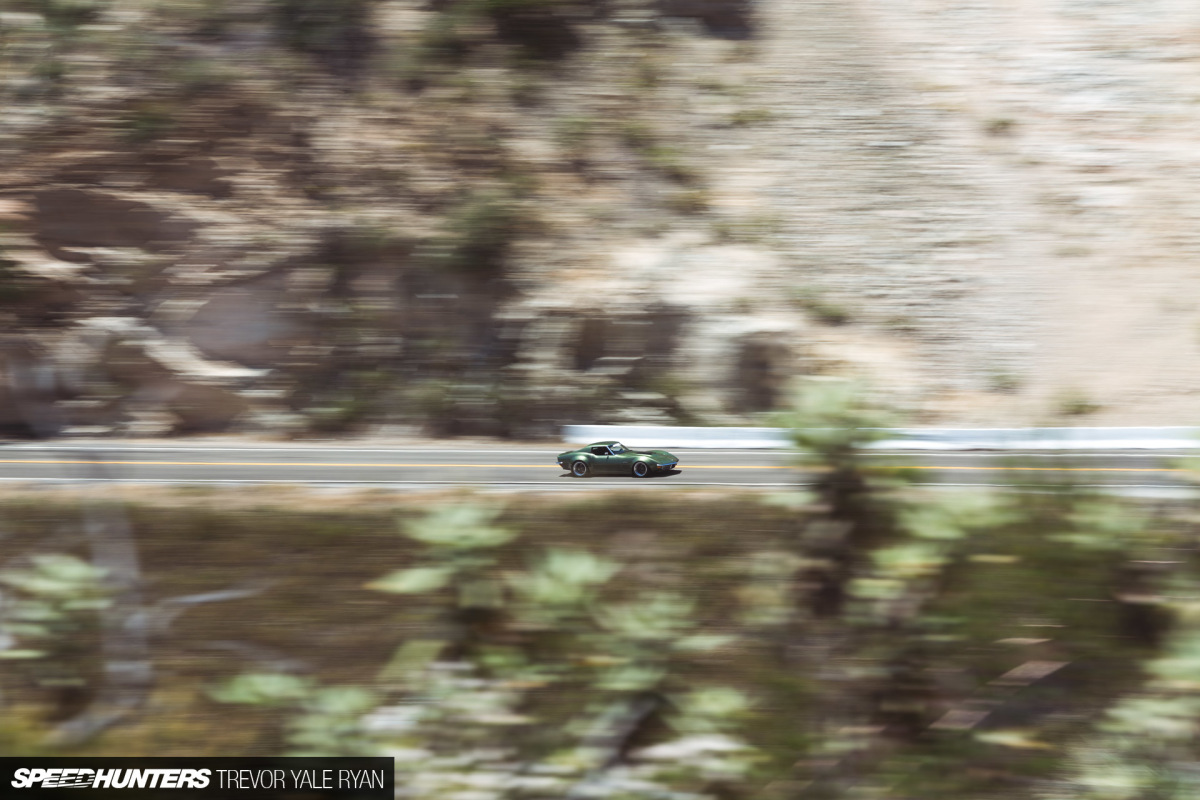 Having already entered the car in one autocross event since finishing up his hard work, all that's left for Garrett to do now is enjoy the car.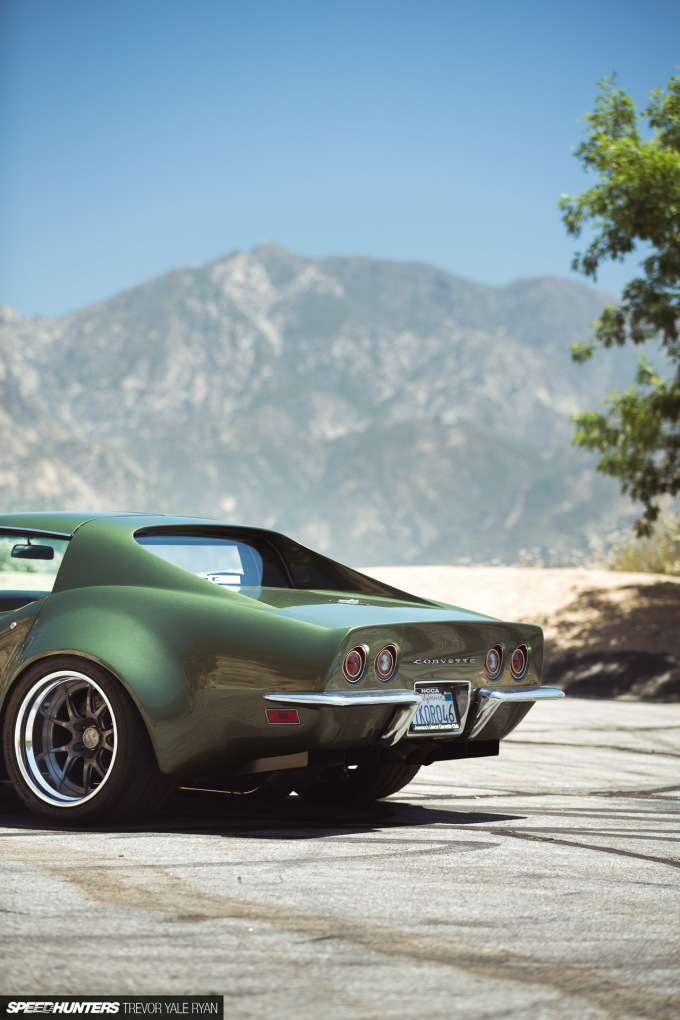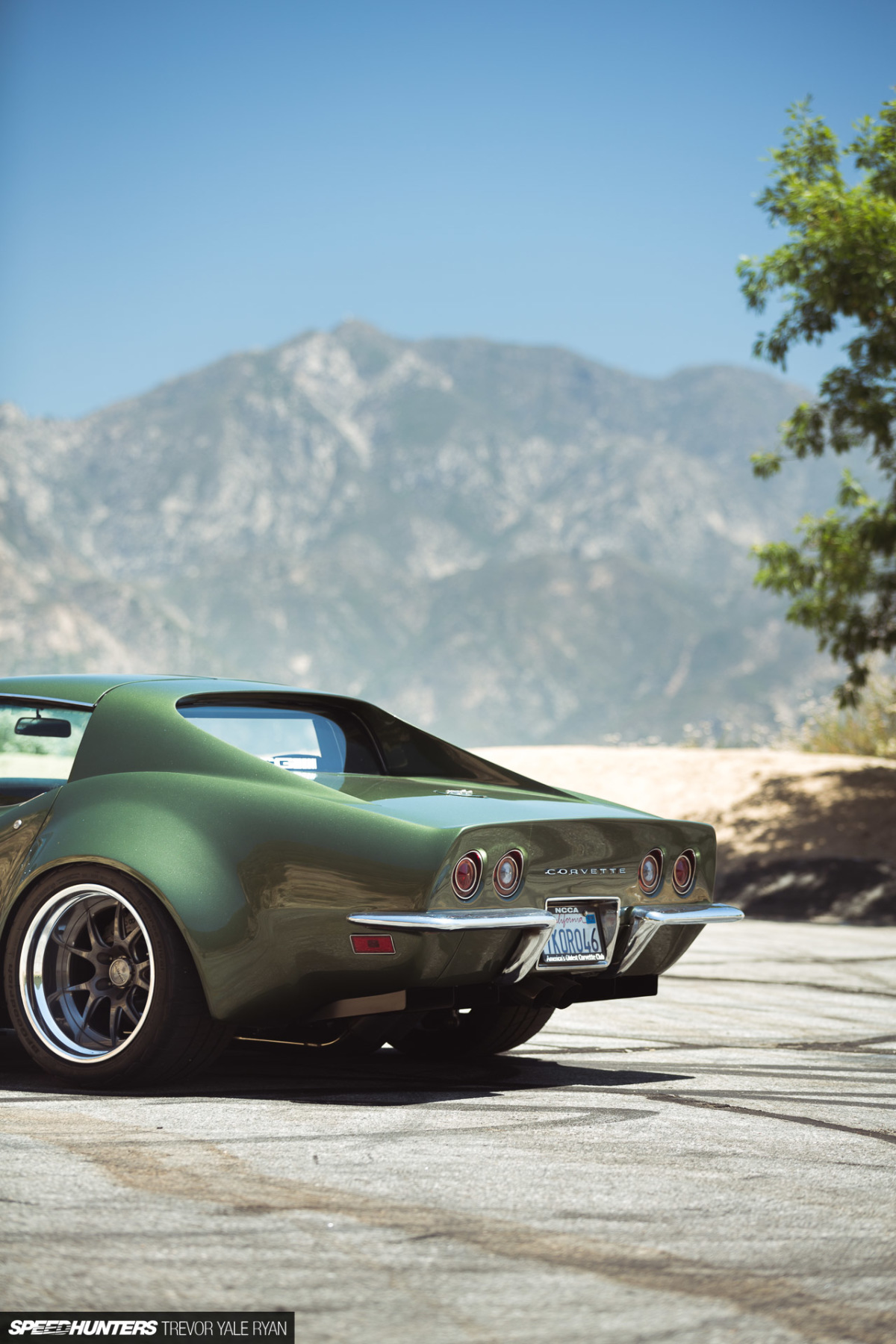 With my thirst for experiencing the Corvette satisfied, we finally decided to head back down towards Los Angeles.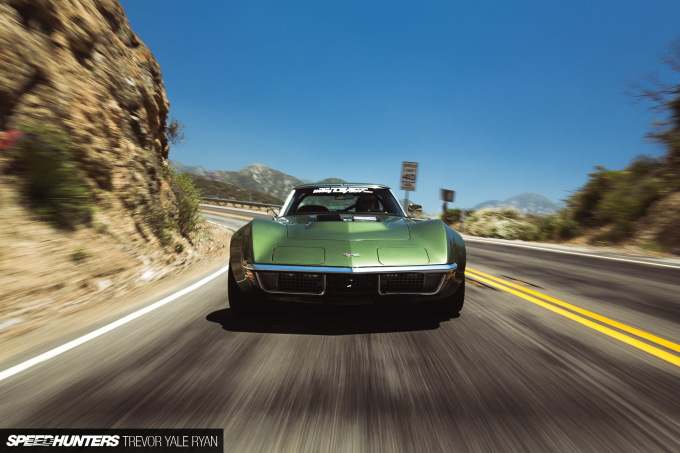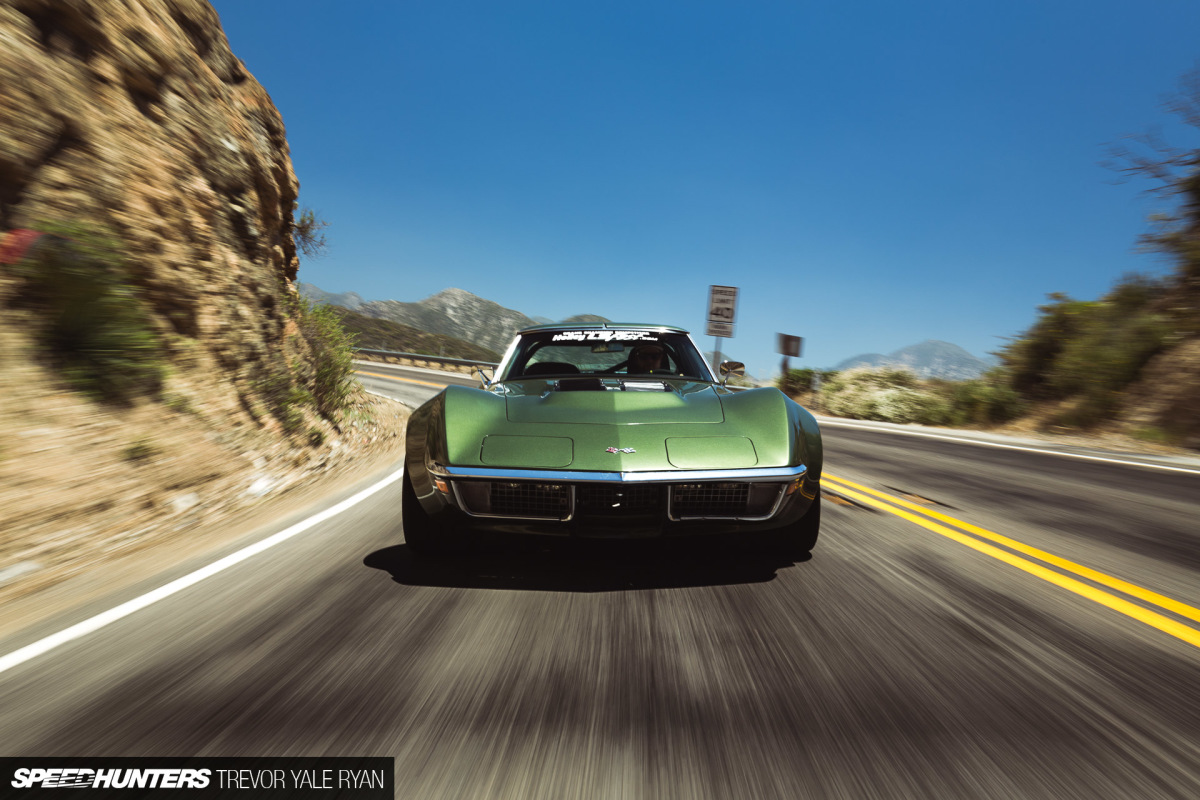 Hanging out of a trunk with cool cars chasing me has to be one of the best parts of my job.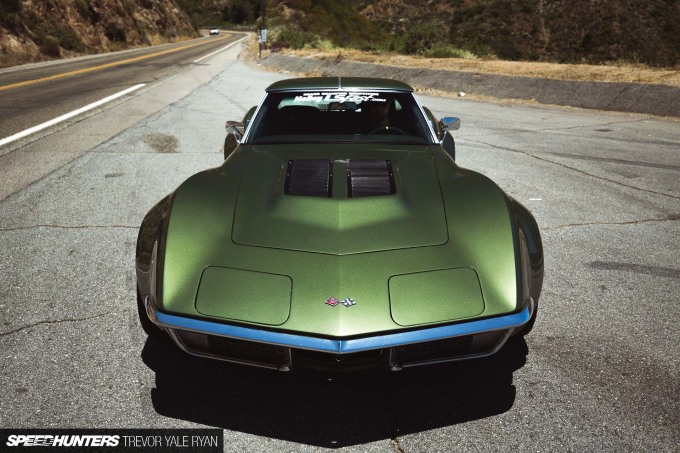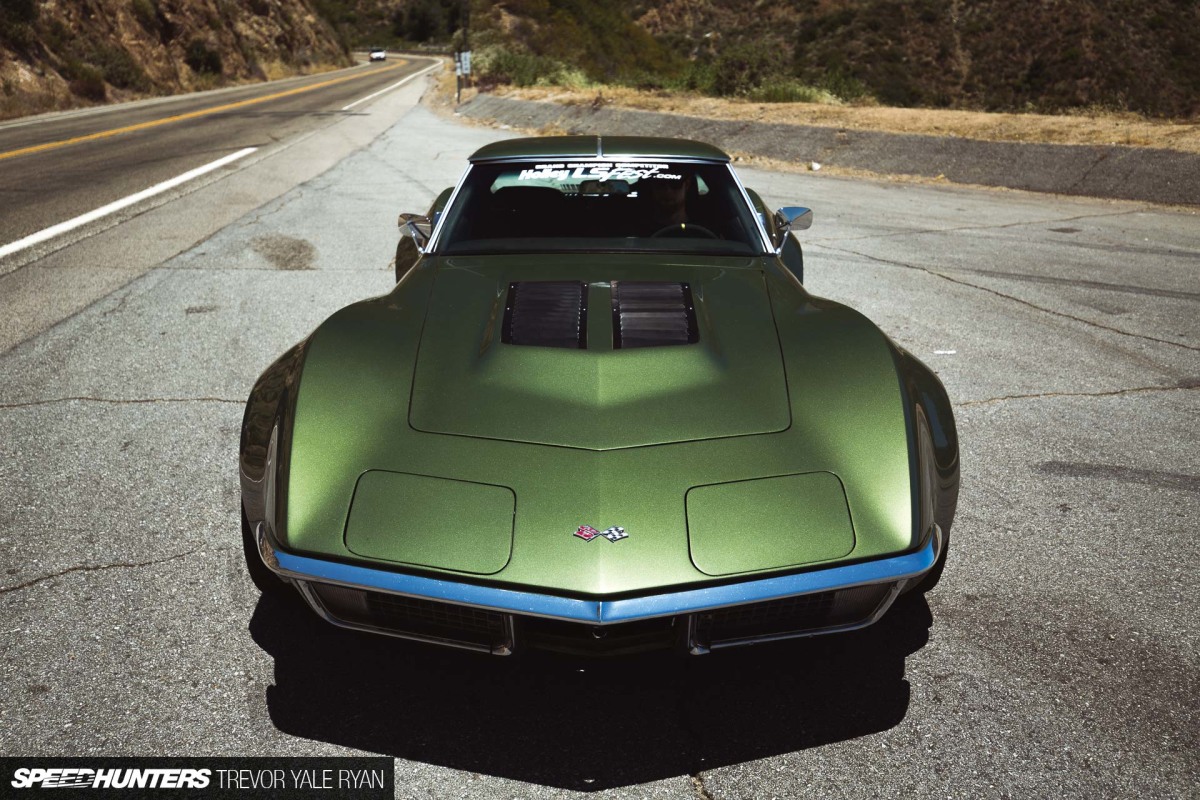 Still, I couldn't help but stop a couple more times to take in the Corvette's aggressive body lines and that incredible green that Ed Palmer laid down on the car at Kundensport.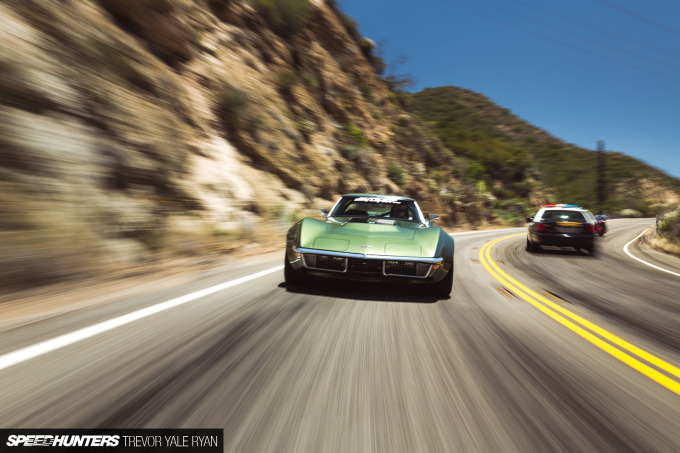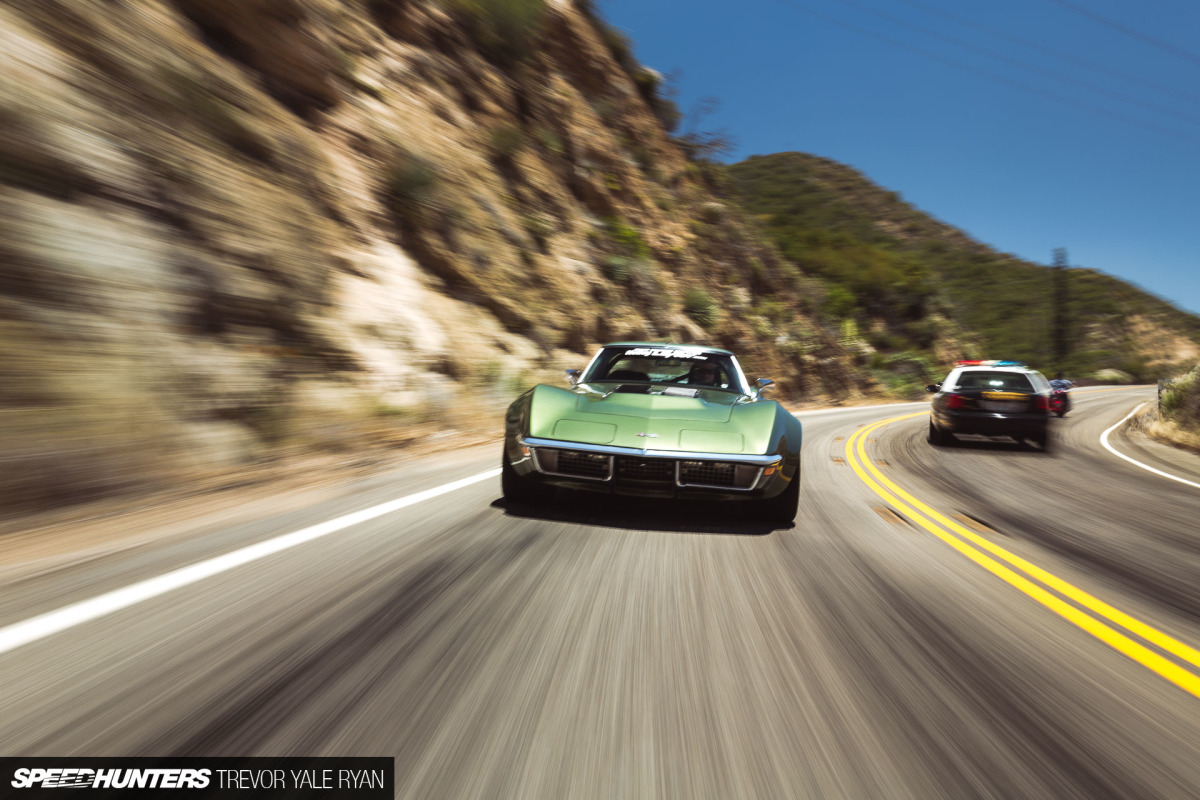 Hopping back into the trunk and pushing slower shutters, I captured what is simultaneously one of the best and worst photos I've ever taken. While I wish it was a good deal sharper, the police cruiser flying by me as I was hanging out of the trunk of a rental really adds something to the ambience of the mountain pass.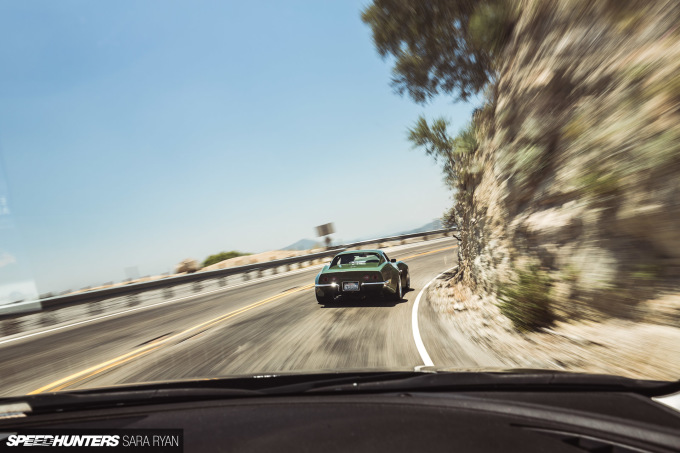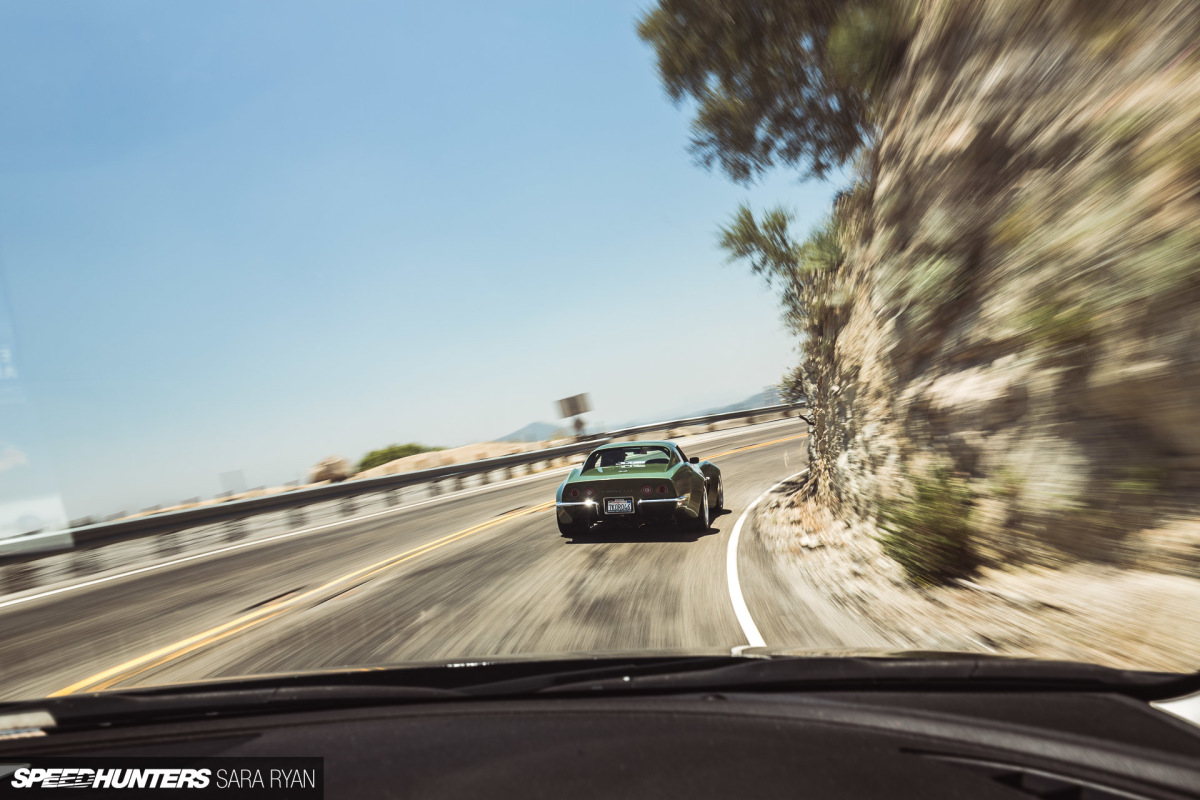 A quick switcharoo later and I passed my camera off to my wife as we continued back into town.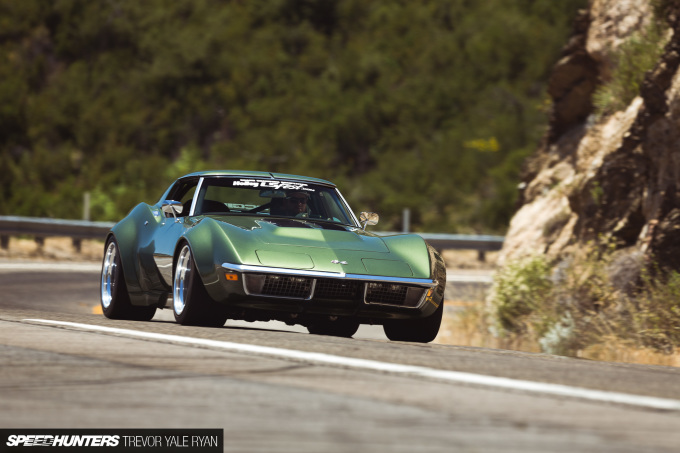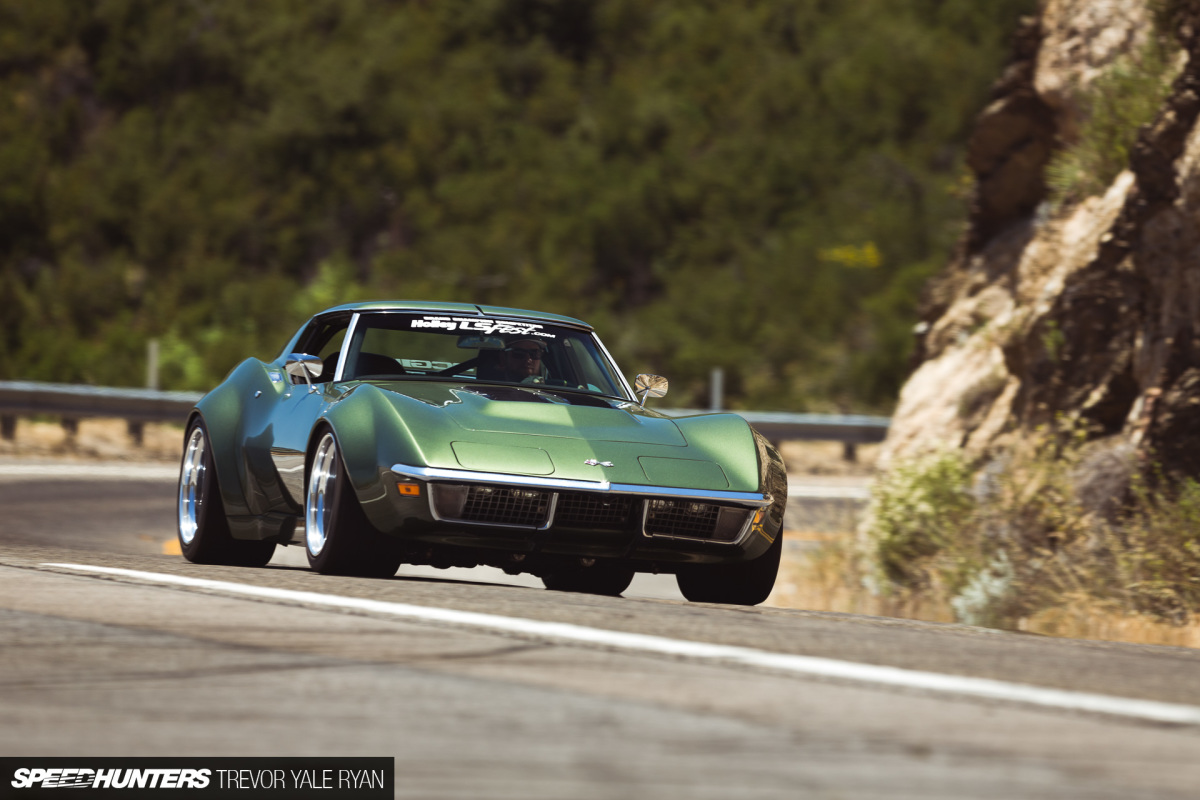 Our time with Garrett and his C3 made for some of the best memories I've taken from LA.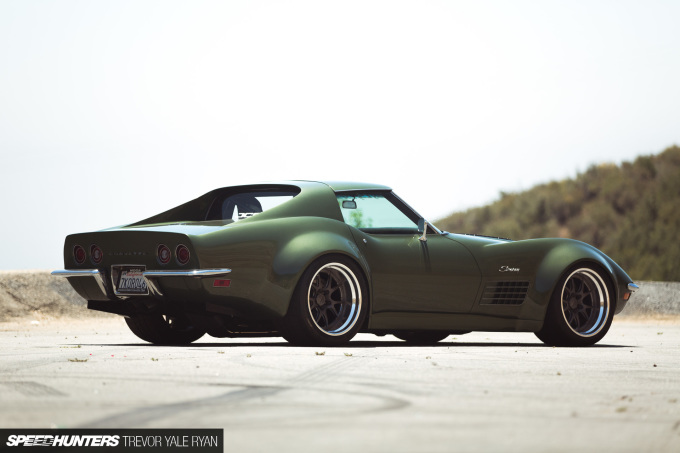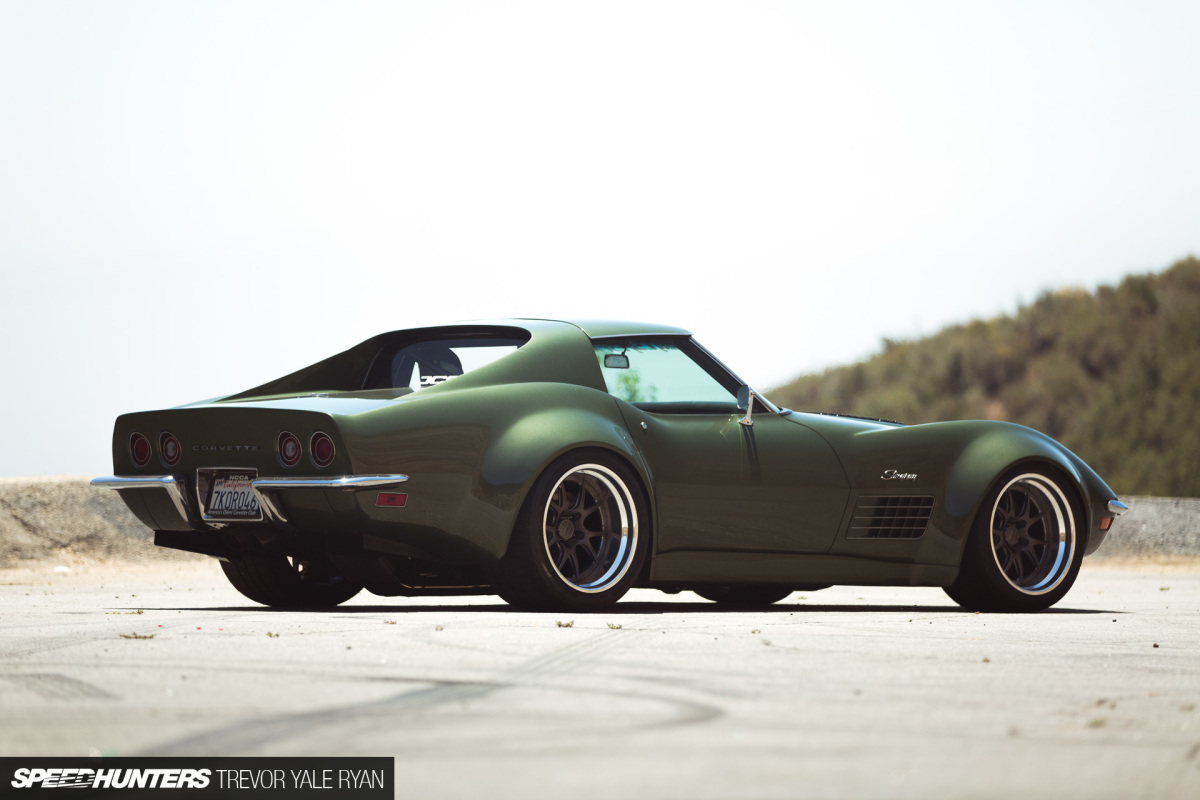 There really is no replacement for a classic American car. Still plenty capable of outright speed, this C3 has been tuned for lap times rather than a quarter mile ETs, making it one of the best I've ever come across.
With guys like Garrett around, I remain confident that properly-sorted American muscle will never die.
Trevor Yale Ryan
Instagram: tyrphoto
TYRphoto.com
The Backroad Hustle