This one felt right from the very beginning.
It's important to us that any products we bring to you that bare our name should be the best they can possibly be, and we knew this would be the case from the very first time we spoke with Earnest.
Rather than attempting to bring you a product that serves only to advertise our name, we wanted this to be something of high quality that you could use as intended for the foreseeable future. It's not going to change your life, but it will be something you can rely on.
The inspiration for this overall was simple; to create a timeless Japanese inspired piece of workwear that would remain exactly that for years to come. A lot of the style inspiration comes from Japanese trackdays, where overalls are a common sight as drivers work on their cars in-between sessions.
Rather than being loose fitting and oversized, the Earnest Crafted for Speed Nara overall is a product that has been designed in a traditional Japanese street fit; it's slim and fitted up top so there's nothing in your way or hanging loose that might catch, but it features length and looseness below the waste to keep everything comfortable.
It's not a product that was designed on a whim, nor was it one that was designed to make a quick buck. It's a product of careful thought of every detail and of the materials used. Some of the product highlights:
Spark Friendly: The cottons used are designed and constructed with real workshop use in mind. Unlike nylon or other synthetics, this cotton loves sparks. Carry out your day-to-day without the fear of pinholes from heat. 
Japan-Inspired Fitted Panels: A fully fitted upper section with room to move down low, a fit like no other. Featuring a classic high-rise waist, straight cropped legs and a slim fitted top section including fitted adjustable arms and adjustable waist to keep the overall fitting how it should.
Triple-Stitched Seams: We've all had our fair share of blow-outs in the past. We've over engineered the overall with triple stitching in key stress points to ensure this never happens to you when pushing the limits. Folded seams are stitched three times over along the legs, the crotch area and all major joins. A double stitch might do the trick on your day to day denim, but not here.
Pad Protected Smartphone Pocket: Purpose built smartphone pocket is located up high to keep away from day to day impacts. It also features an added layer of padded protection to keep your daily gadgets out of harms way as you work. Fully flapped to keep debris out and to make sure your valuables don't end up on the floor. Fits up to iPhone 8+ sizing.
Easy Access Storage: A multi-section utility pocket up high, and a double tool pocket on the lower leg keeps your hand's free and your work space organized.
Double-Layer Reinforced High Wear Areas: External hip pockets and waistband add an extra layer of waist protection, while large double-layer leg panels with optional padding sections ensure knees never blow out. Extra rear leg cuff reinforcement and double reinforced rear pocket entries also adds protection down low.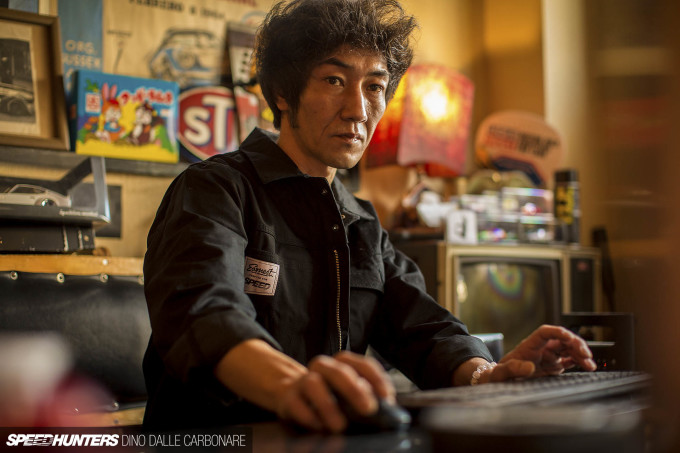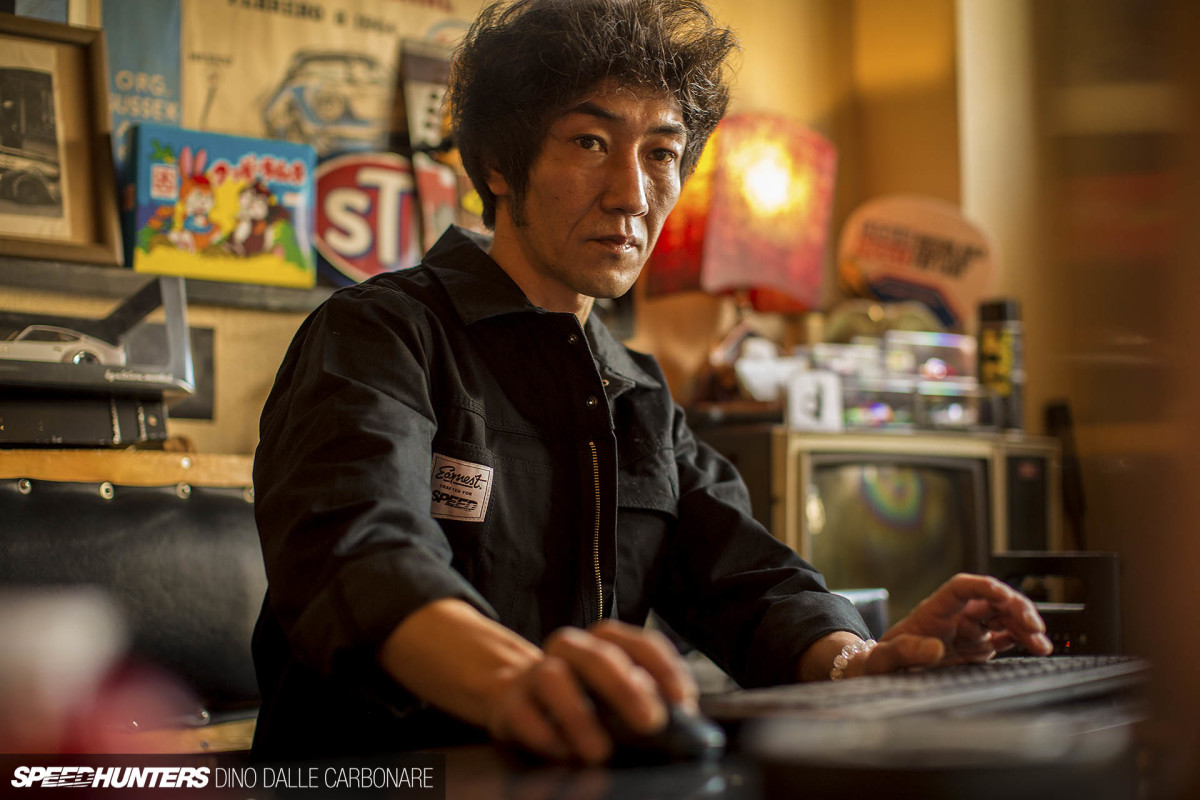 Bi-fold Shoulder Panel & Adjustable Cuffs: What good is a perfectly fitted overall if you can't move? Bi-fold rear panels and adjustable cuffs keep movement fully unrestricted and comfortable while you work.
Metal-Free Surface: With all zips secured safely behind canvas flaps and button pockets located up high, work away worry-free knowing that all precious surfaces will remain safe as you lean and sit.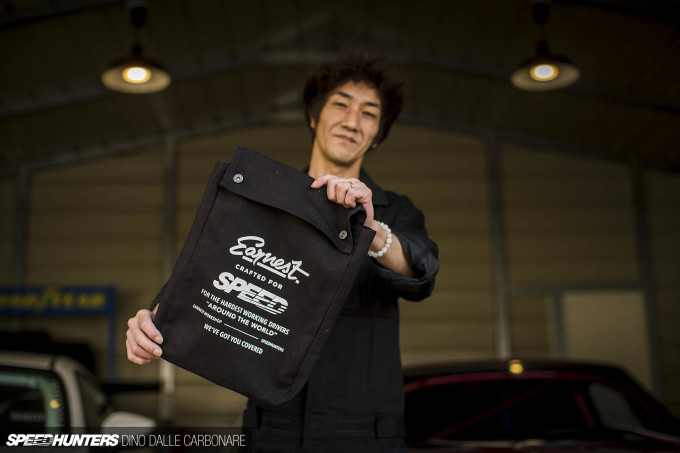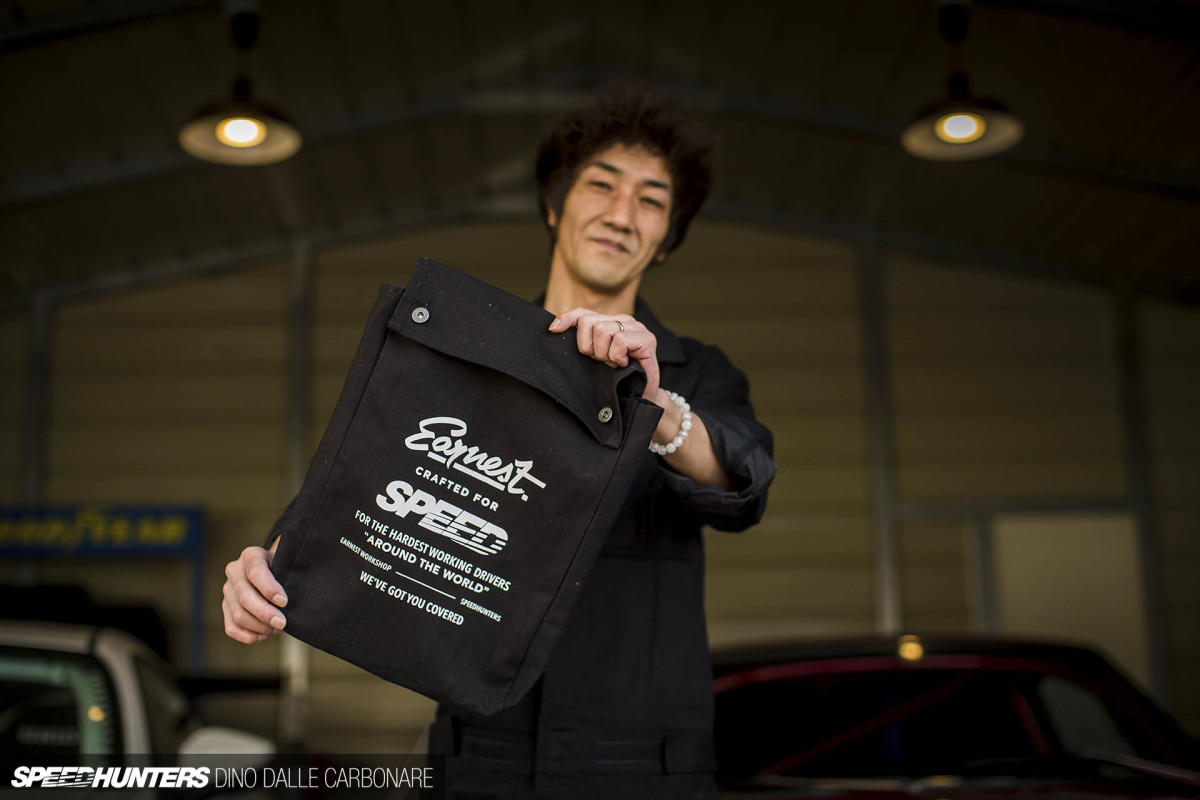 Bonus Workshop Bag: All overalls come wrapped in our heavy 12oz. duck canvas workshop bag. Hang it in the workshop and keep your gear above the dirt when not in use or use it when traveling to keep your well worn overalls separate from your other gear.
The Earnest Crafted for Speed overall is priced at $150.00 / €130.00 / £110.00 excluding applicable taxes and shipping.
It is available now from the Speedhunters Store, but is only available in limited numbers. Be quick.
Paddy McGrath
Instagram: pmcgphotos
Twitter: pmcgphotos
paddy@speedhunters.com
Photography by Dino Dalle Carbonare & Earnest