Driving To The Future In A 2002
Many of us have seen or heard of the Terminator movies where robots rule and no one is free. To some, this is what AI (artificial intelligence) means for the future, but to others, it opens up endless possibilities to make the world a better place – even for car enthusiasts.
While many car enthusiasts might not be interested or in favour of not being able to drive their cars in the future, I'm actually looking forward to it. Now, before you pick up your torches and pitchforks, there's more than one valid reason for my excitement for autonomous driving. What if I told you that traffic would be a thing of the past, as would people driving slowly in the fast lane, and that there would be far fewer fatalities on the roads? These are just some of the aspirations that Ali Javidan, engineer and head of prototyping at a secretive tech startup – and the owner of one of the best BMW 2002s I've ever seen – hopes to achieve.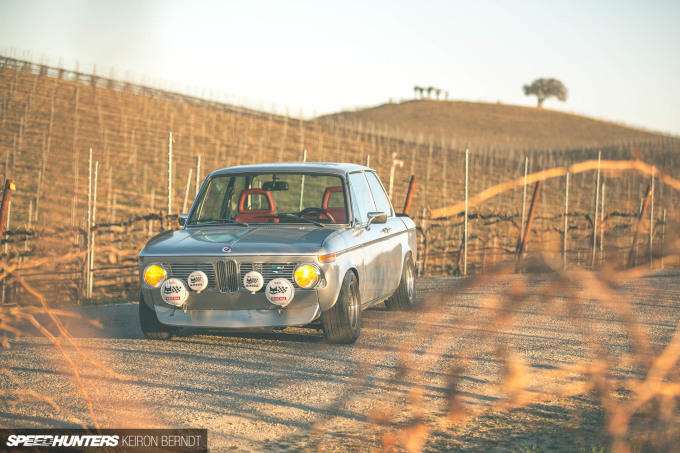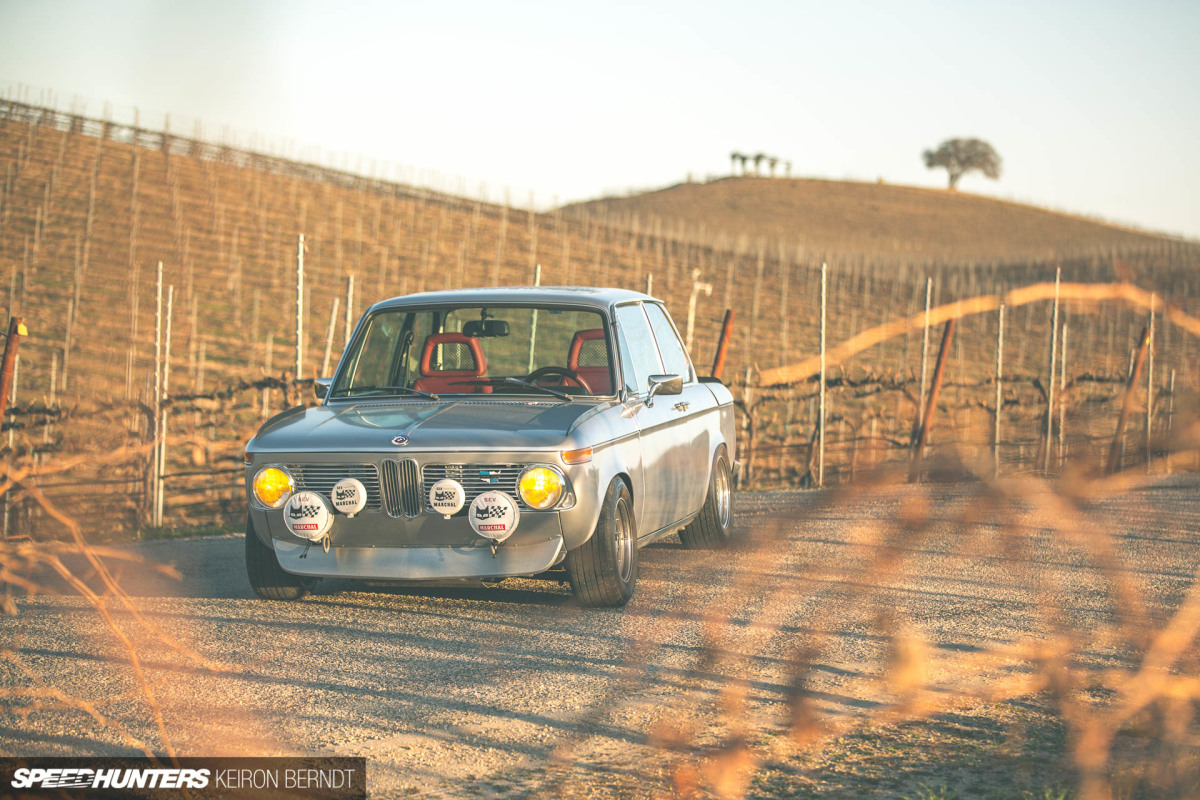 Some of you might be thinking, 'what does some guy who probably rides a bicycle or drives a Prius to work know about being an enthusiast?', but Ali's M3-powered 2002 – and his history in the tuning aftermarket – should dispel any misconceptions you may have.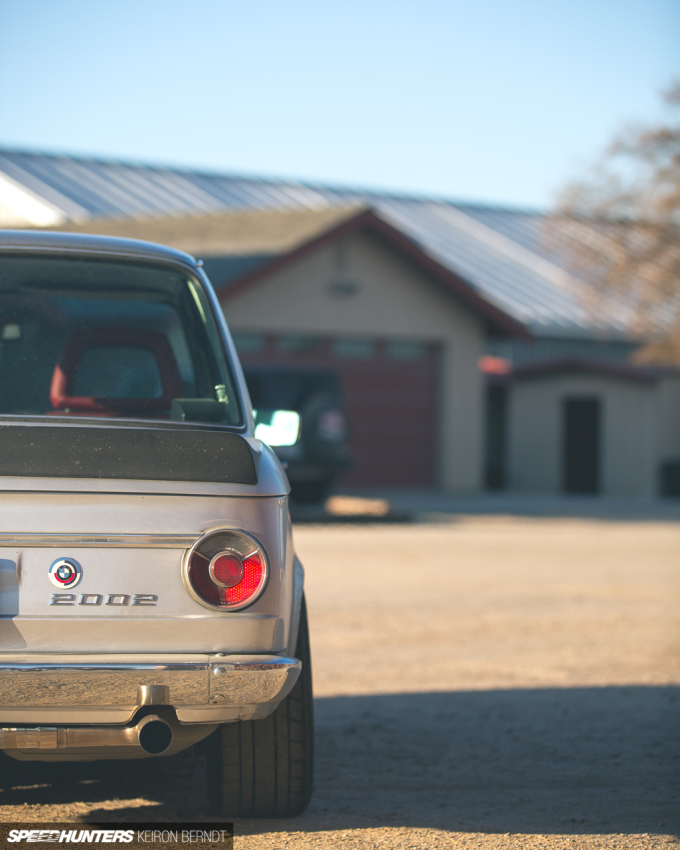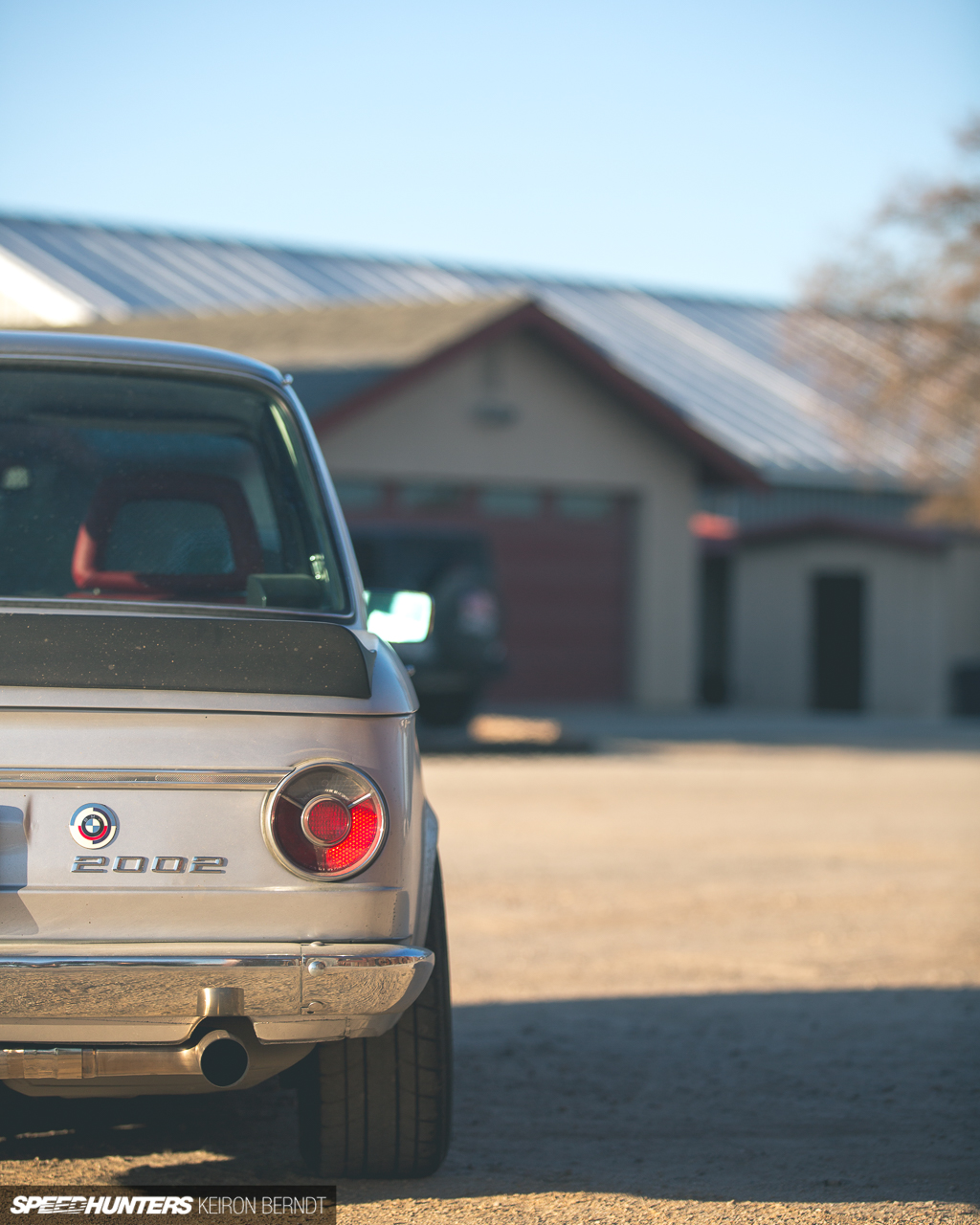 Ever heard of a suspension company called Ground Control? A BMW tuner called Dinan perhaps? Or how about one of the biggest revolutions in modern automotive history, Tesla Motors? Well, Ali has previously played vital roles in all of those companies.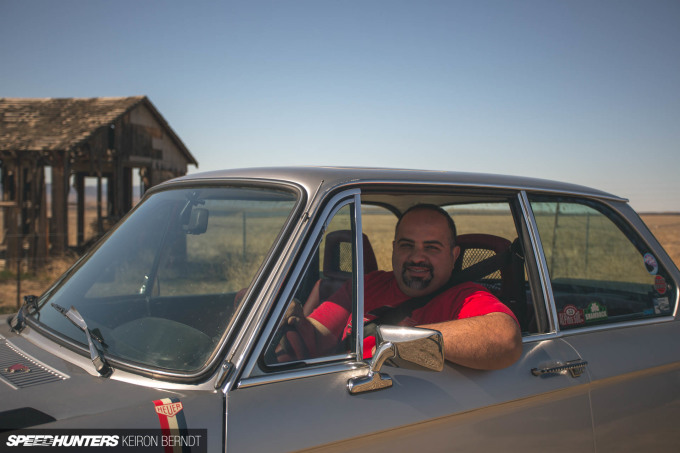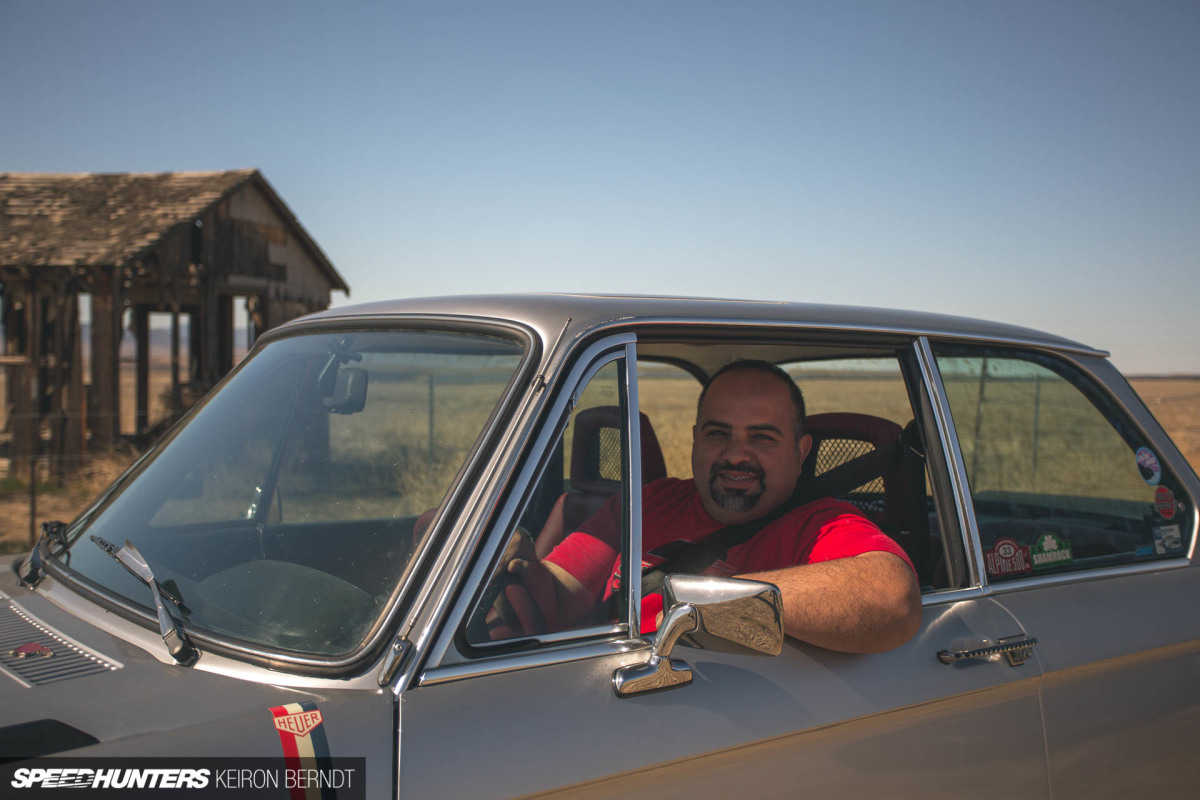 He's also one of the most passionate car enthusiasts you could ever meet.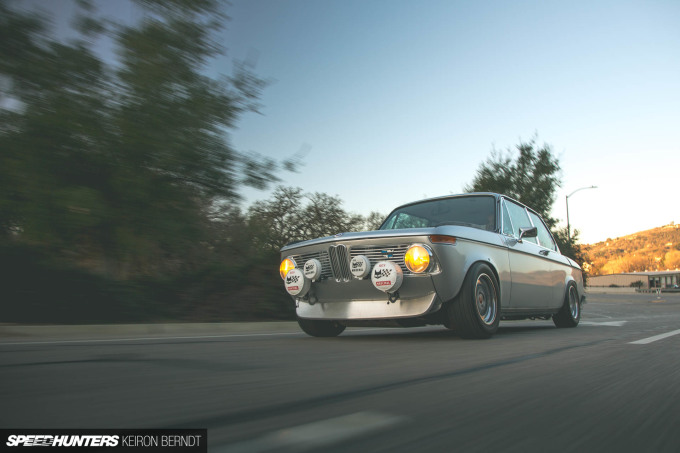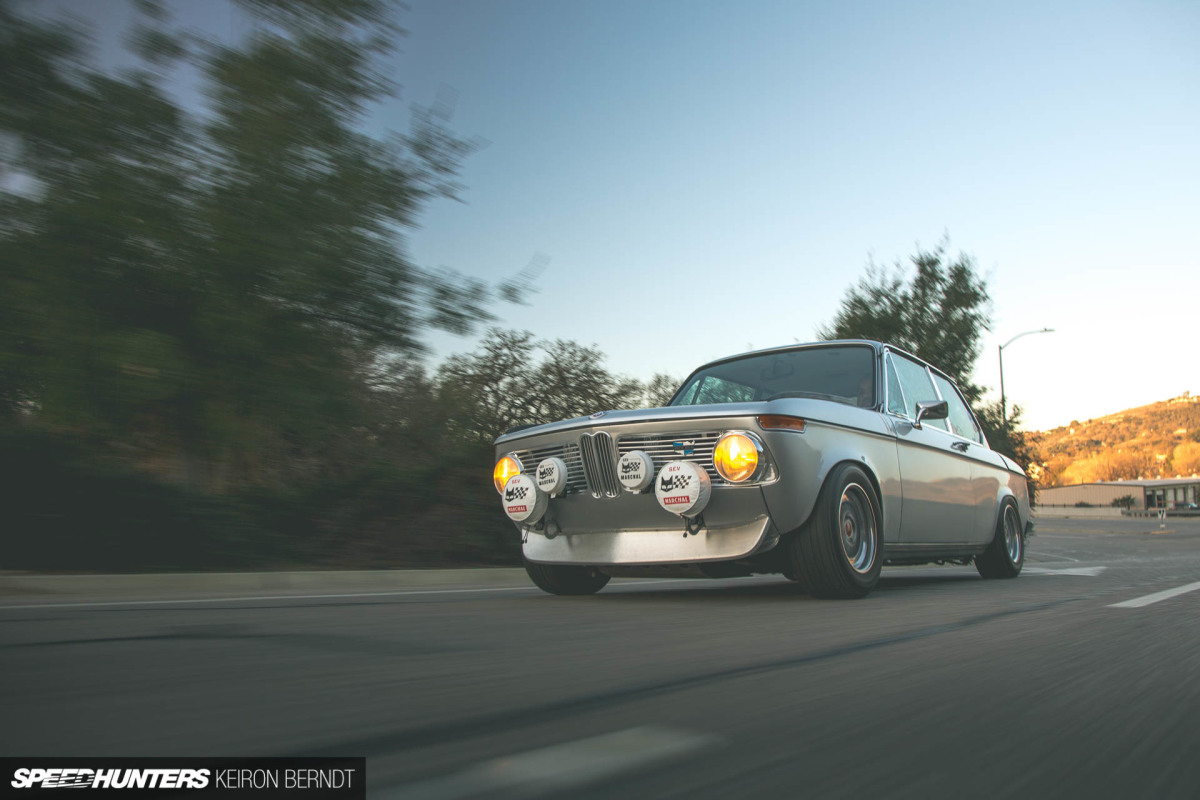 Ali worked hard in college and his dreams of becoming an automotive engineer came true when he landed a job at Ground Control straight out of college. His job entailed assisting with the design and engineering of suspension parts and packages for numerous race and street applications, including the BMW E36 and E46 platforms. After building numerous highly successful road and race cars, including lending his expertise to the iconic Cyber Evo time attack machine in Japan, Ali accepted a job at Tesla.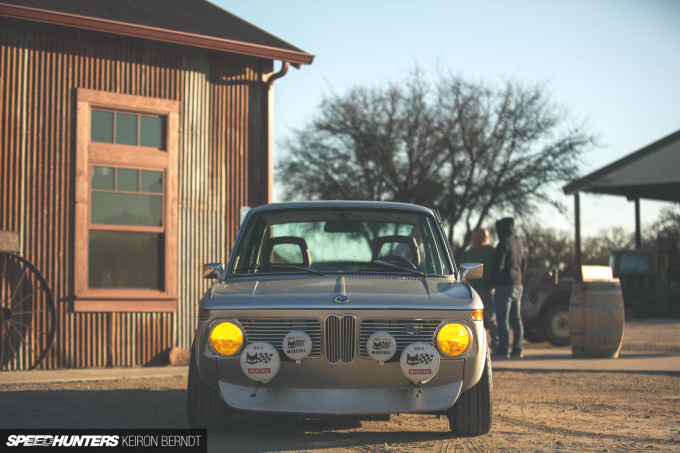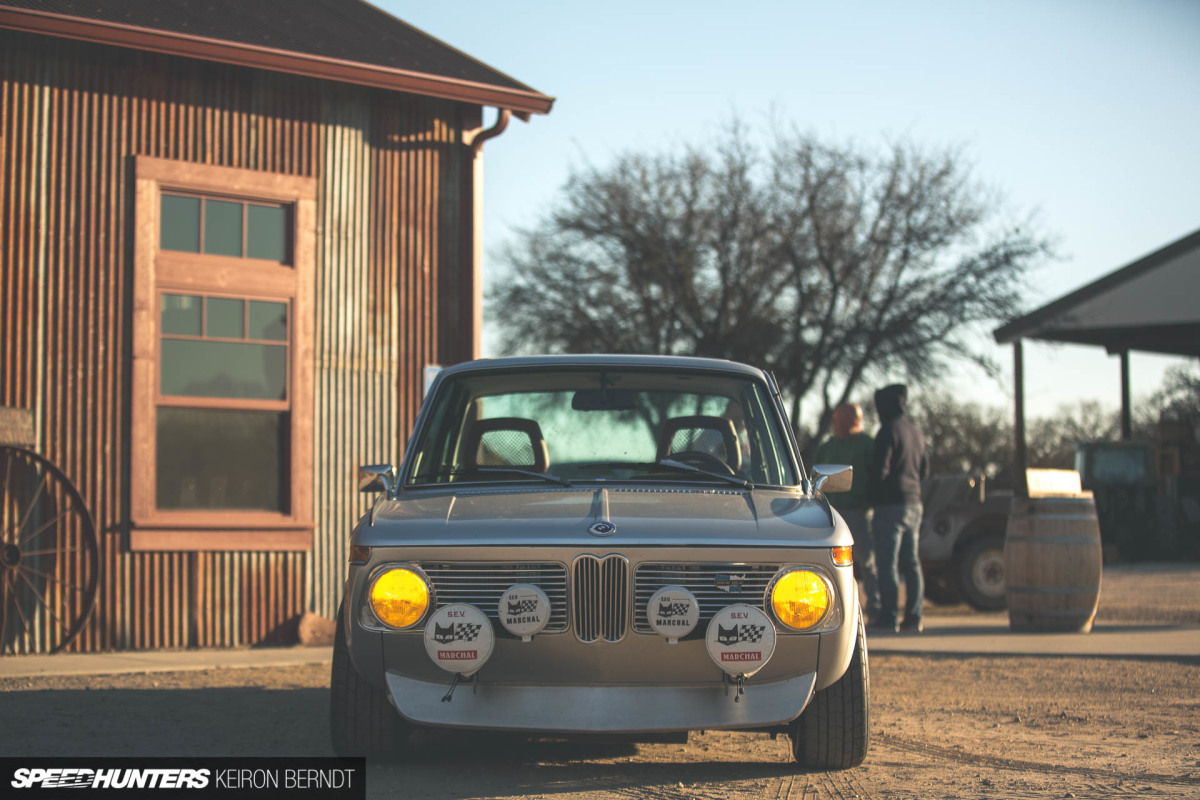 What started out as development work for Roadster Sport quickly escalated to building Tesla Model S prototypes, and from there Ali headed up the team that built the actual car; from first proof of concept all the way to the Beta test vehicles.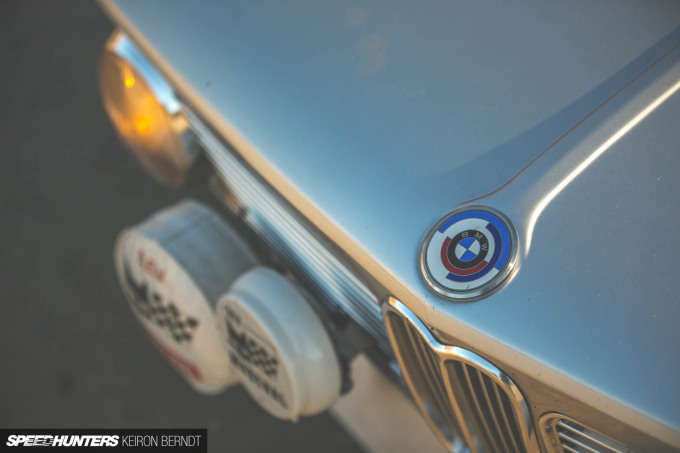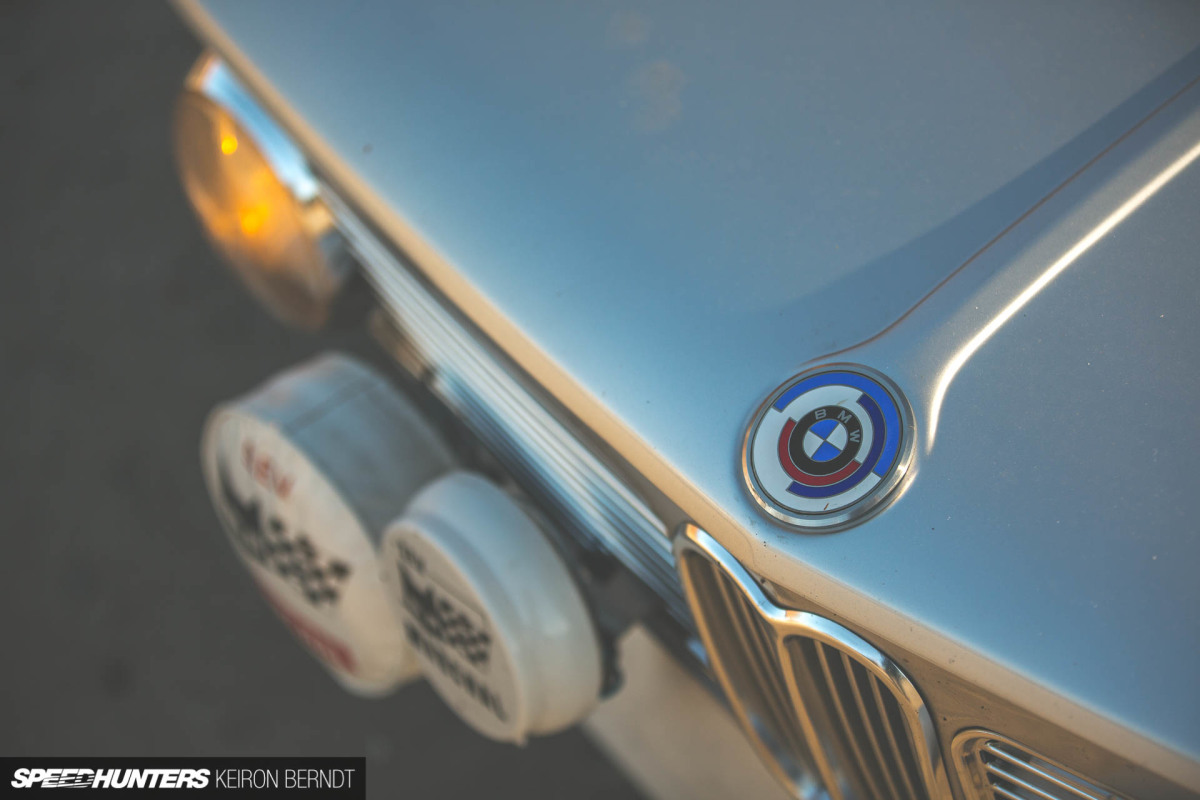 Not only was he responsible of the engineering side of things, he worked on the driving side of the Model S project, including calibration and handling. This meant Ali was giving feedback on everything from spring tuning and damping, to steering and NVH (noise, vibration and harshness).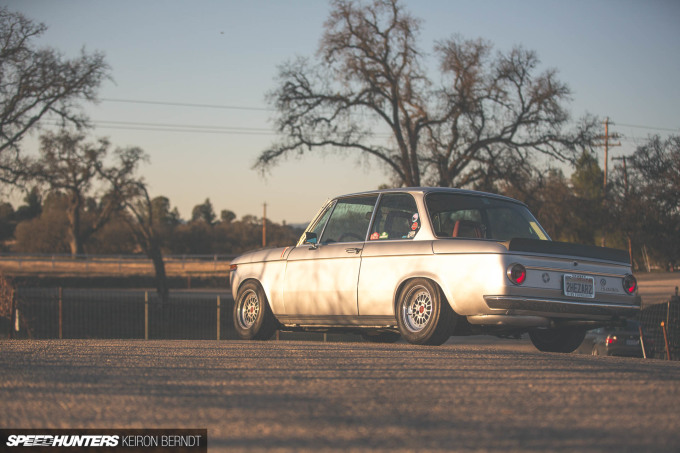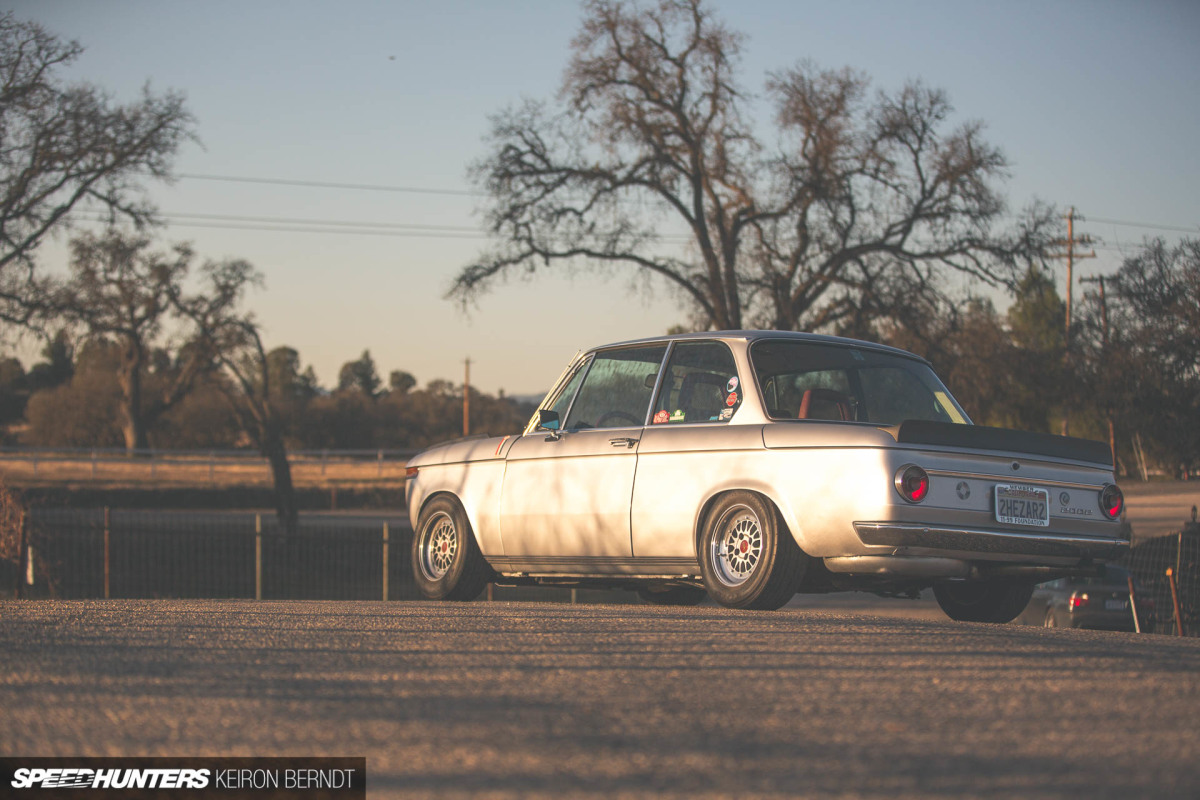 During the development of the Model S, he was also leading and working on other Tesla programs including the Model X, Mercedes-Benz B-Class, and the Toyota RAV4 EV. After leaving Tesla in 2012 to work for Google, Ali built himself a Porsche 996 Turbo track car along with an E46 BMW M3 track car.
Throughout all this there's been one constant though: the 2002. We'll get into the details of that shortly, but firstly I thought I'd rack Ali's brains on what he sees the future of driving looking like.
The Future Of Driving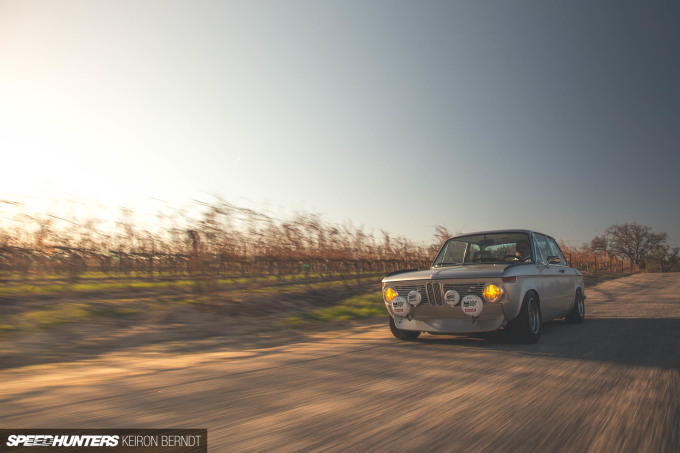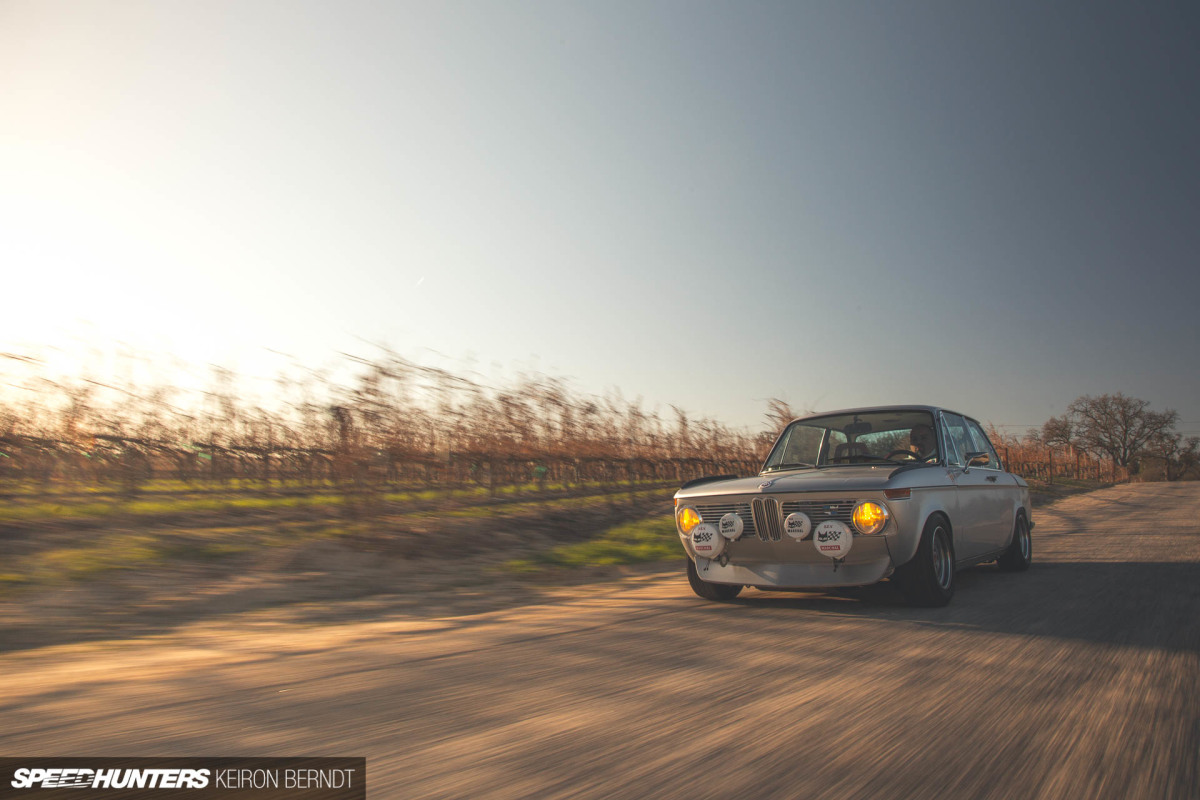 Three years ago Ali left Google to join ZOOX, a the secretive tech startup looking to transform mobility. While Ali can't say too much about what they're working on and the possibilities of the tech, he is adamant that safe and reliable Level 5 autonomy – that's complete autonomy without the need for a driver or any driving controls for that matter – isn't too far away from becoming a reality.
While Ali is focused on changing the future and the way we travel, he believes that Level 3 and 4 autonomy can be a dangerous half-step due to the fact that it can give the driver a false sense of security. Many drivers think that when they enable the self-driving feature, it means that the car is completely self-driving and that they can possess a false sense of security. Then, when the vehicle requests for the operator to take over control, it can be in an extremely dangerous moment.
Level 3 and 4 may be hazardous to roll out, but it does provide a developmental platform for technology that is needed in Level 5 and it allows manufacturers, engineers, and innovators a chance to enable and work with things like LIDAR (defined as a detection system that works on the principle of radar, but uses light from a laser), radars, and cameras. Ultimately, he affirms that Level 3 and 4 can be a safe place to develop the tech given the right safety precautions.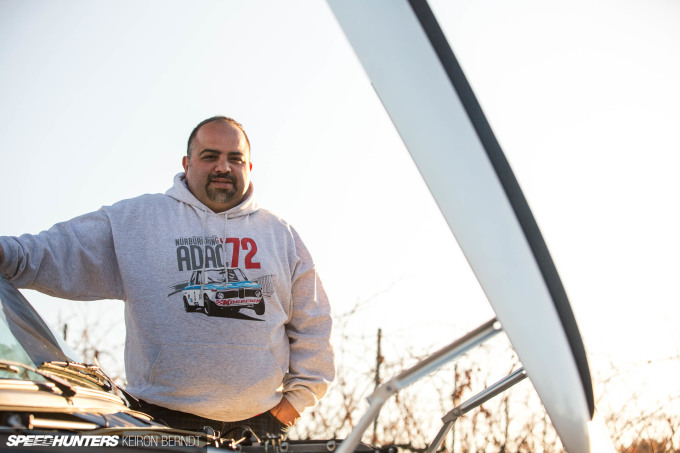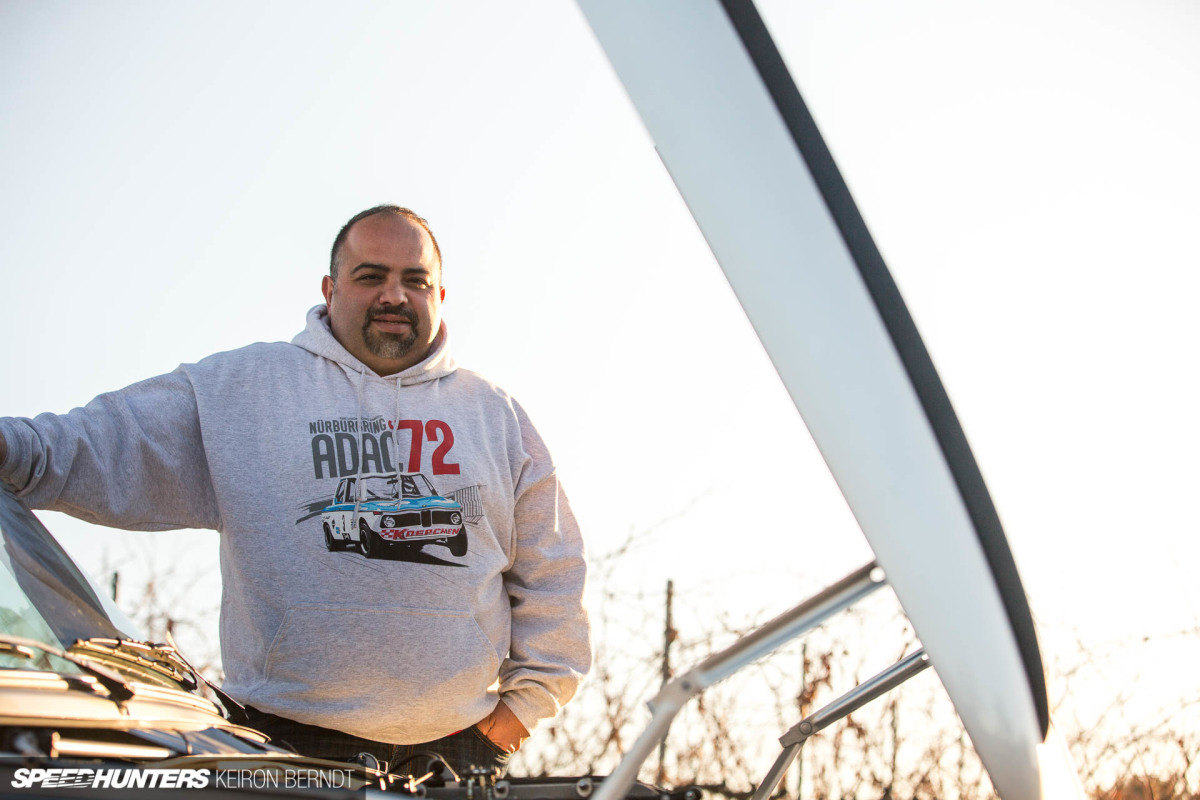 Ali's also confident that ZOOX will win the race for autonomy. In regards to the EV race, he believes that the VW group, along with Mercedes-Benz are in prime spots to fight for the top spot.
I'll admit that I wasn't super interested in Level 5 autonomy, even if it is 20 years away, especially if it meant that I wouldn't be able to drive. But then Ali informed me of just one of the future benefits: zero traffic congestion.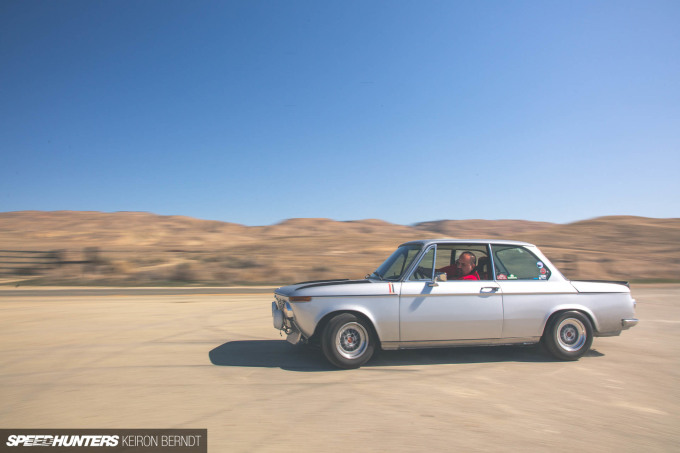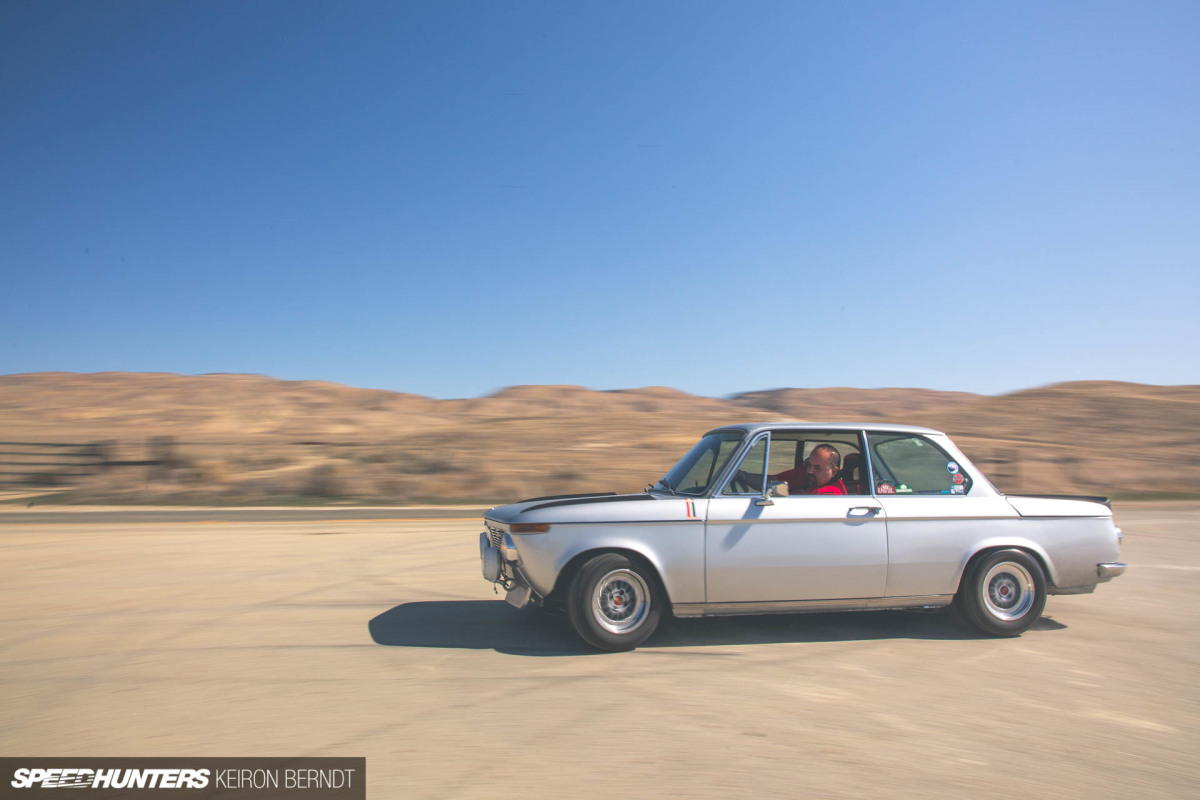 He's certain that autonomous cars won't replace enthusiast cars, but will ultimately make them easier to enjoy due to those people with no interest in driving or not particularly skilled at it ending up in the autonomous-only lanes. Roadways will become safer, organized, and more efficient than ever.
This isn't something that's 20 years away either, this is something that is currently being rolled out and. There are plans to have some forms of Level 5 autonomy in the next five years due to emerging sensor technology and the new innovative ways to use it to process data.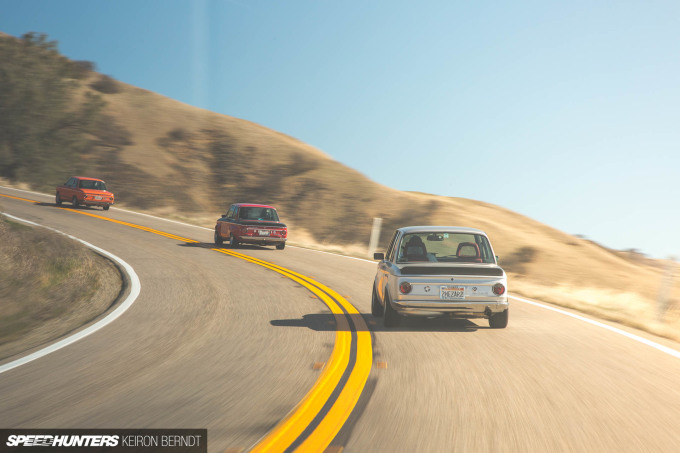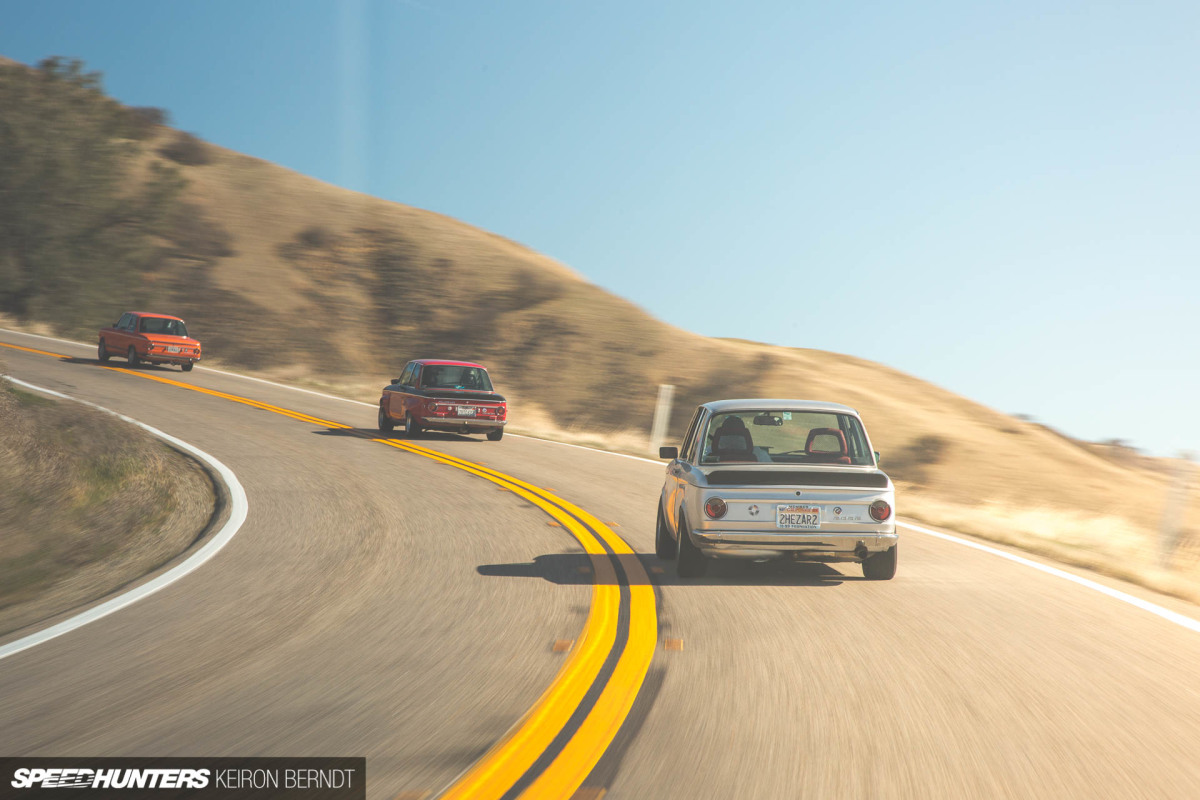 Many automotive high-end manufacturers like Audi, Lamborghini, VW, Porsche, and Tesla are competing for the perfect EV, Ali has found what he thinks is the ideal formula for the perfect car. Modeling it after the Porsche 918, the idea would be to take a great platform, add a dash of useable performance, a splash of luxury, and a good dose of intuitive design. To him, that would be a near-perfect EV. If he had to choose an EV to drive today though, it would be a blend of the Model S P100D and a modern S-Class.
When it comes to performance cars, autonomy could actually make them better – that is if Ali has his way. He envisions technology that would be focused on assisting the driver to become a better driver. Imagine it as your own personal AI driving coach that can train you to brake later, hit the apex, and time your corner entrances and exits better.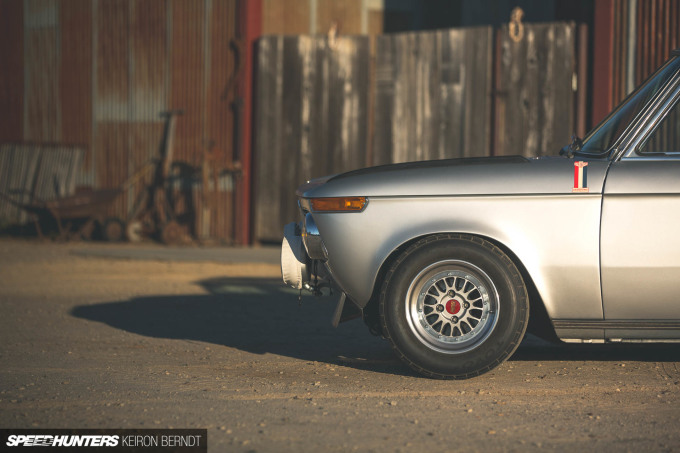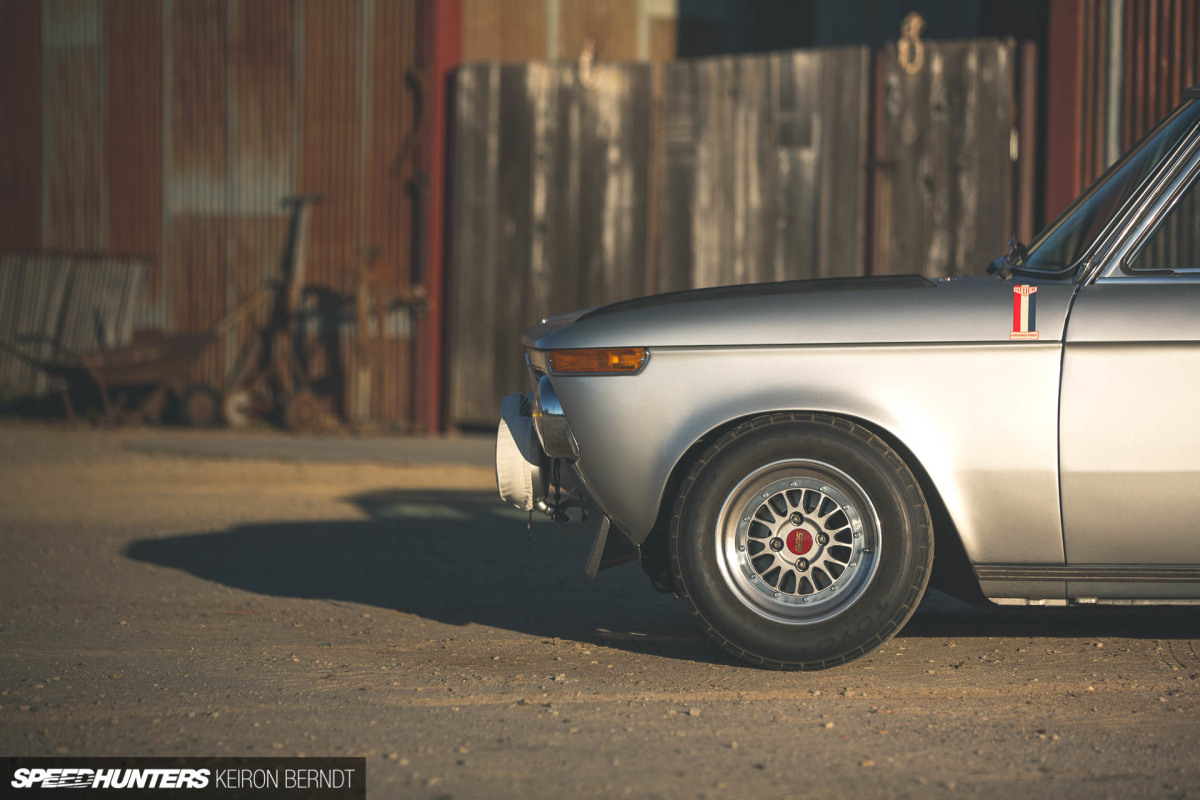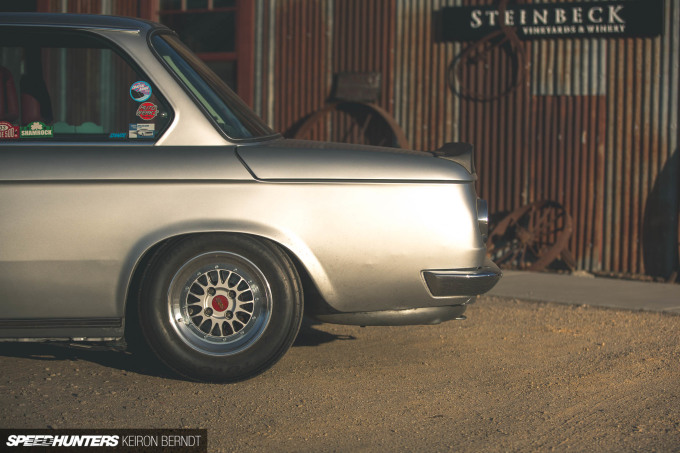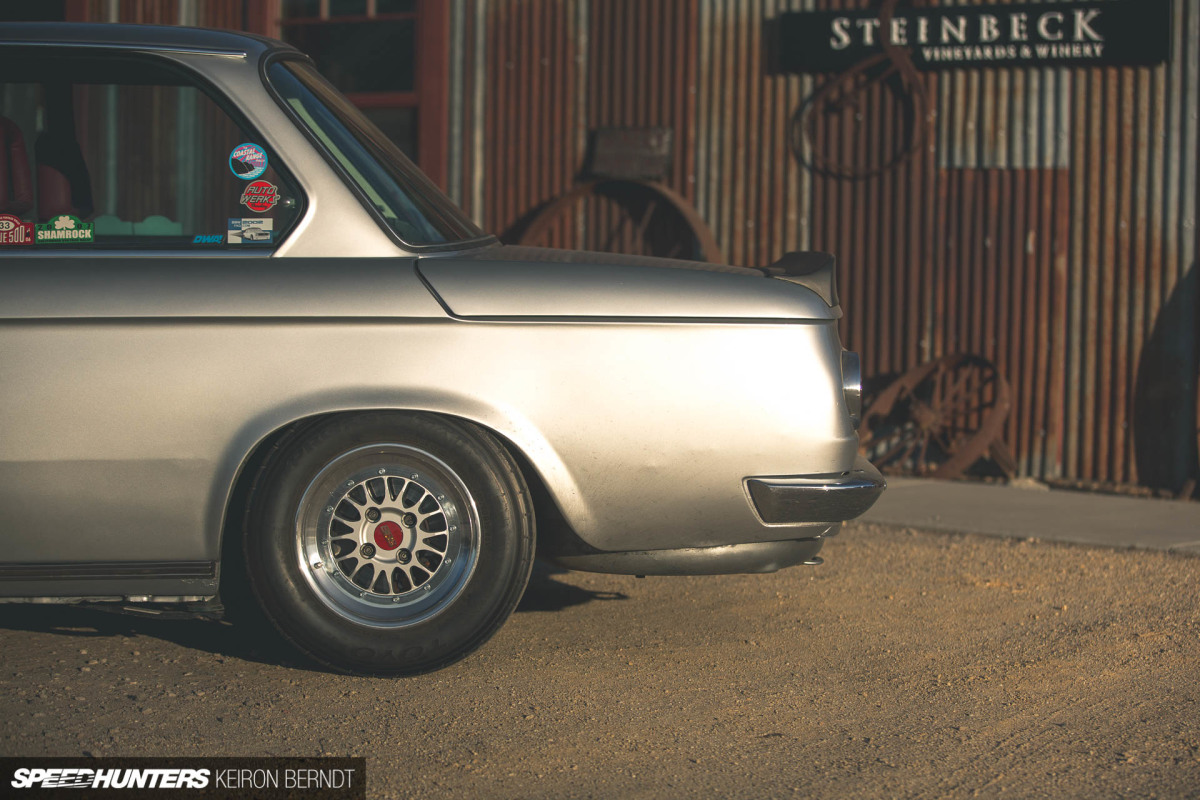 For example, you could take a GT3 to a track, and with autonomy assistance, run the same time as a professional racing driver. From there you could wean off the assists until you are running as close to the professional time as possible without any driving aids.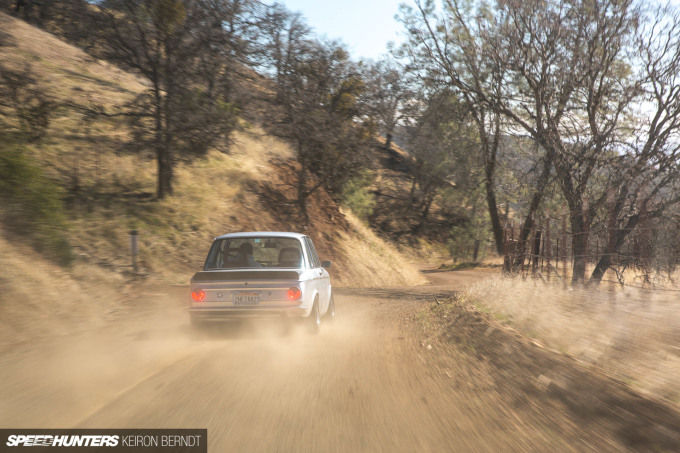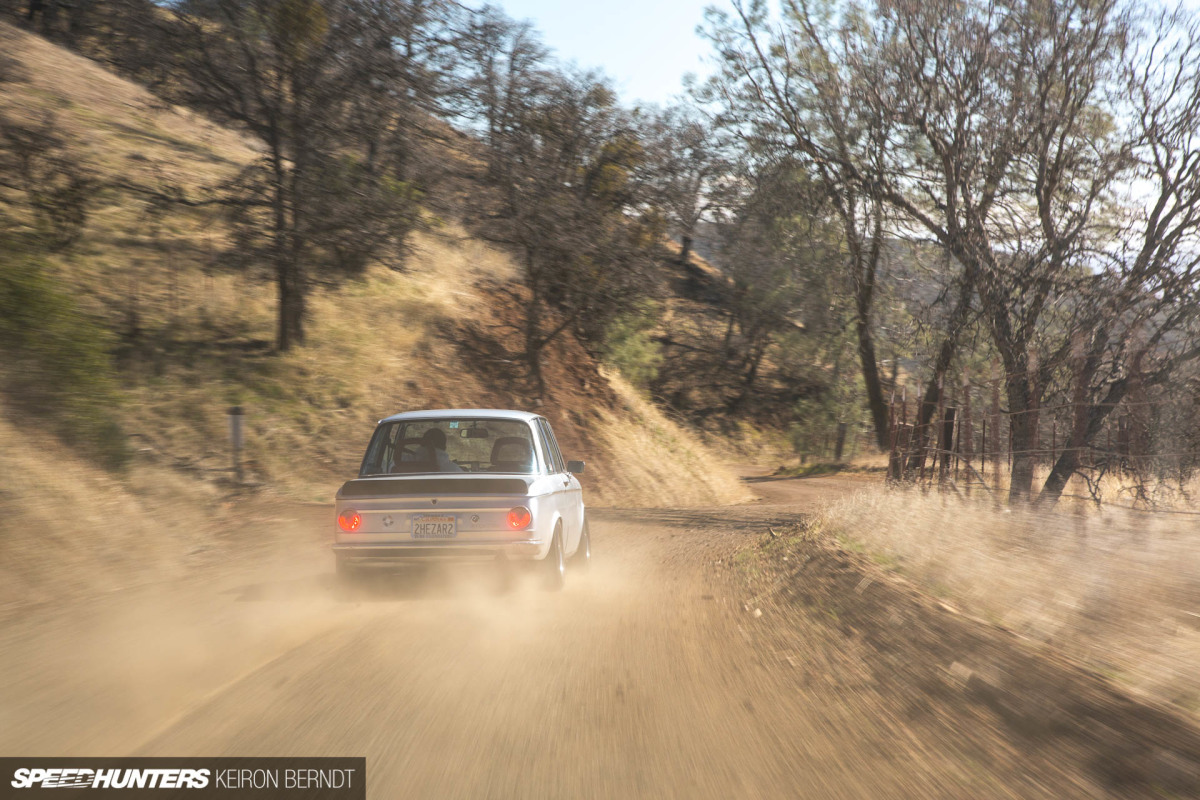 With the surge of leagues like Formula E and Roborace, it's not just production cars competing in the EV and autonomous race, but motorsports and race cars too. I must admit, autonomous racing does sound a bit bland and boring, but Ali suggests that they lock a homologated set of hardware and open up the software to each competing team. This would allow teams freedom over the software and give them the opportunity to compete on a software-only level.
The 2002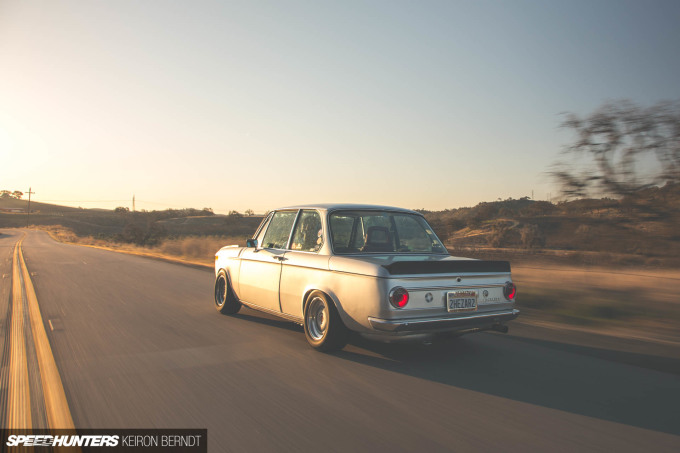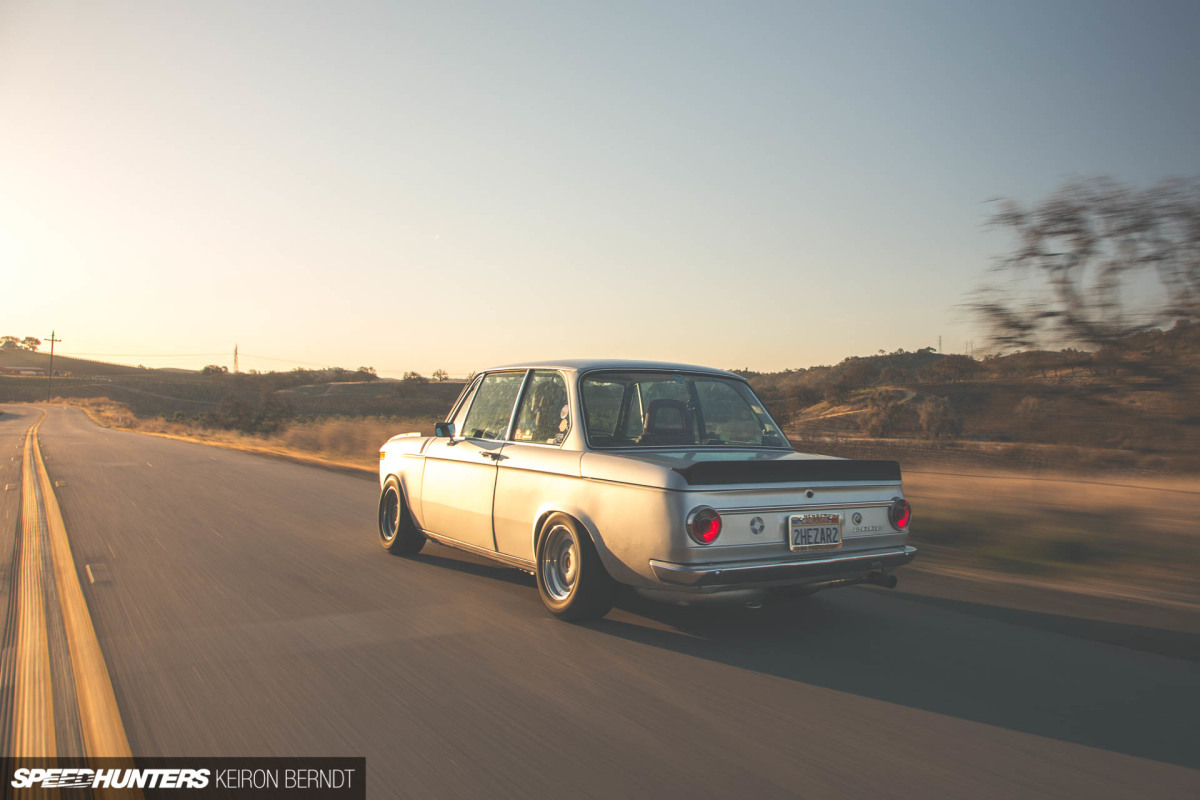 While Ali looks forward to the day that AI assistance trickles down to production performance cars, I don't think there's any chance of him parting ways with his 2002 any time soon, or ever. He's owned the car since his college days, and has been working on it ever since.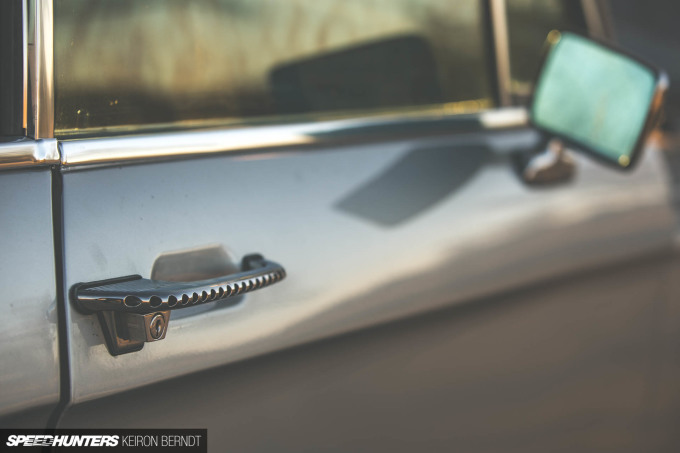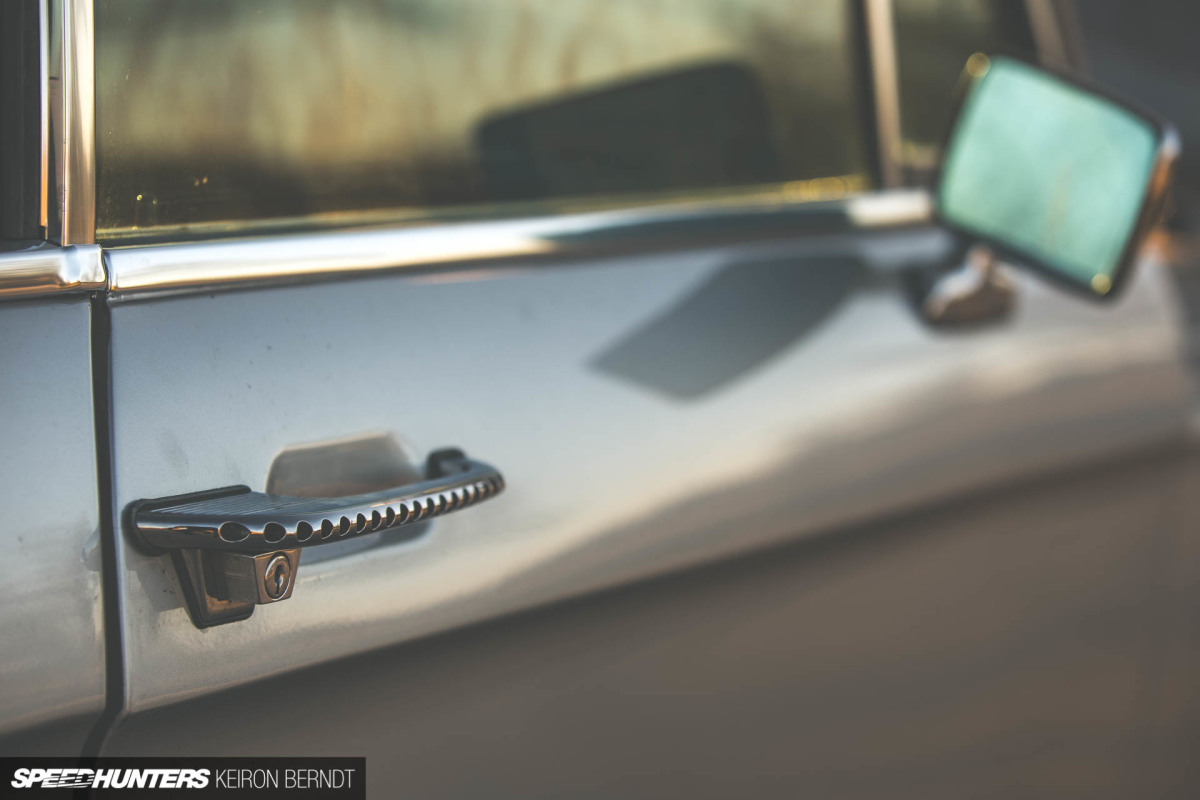 No stone has been left unturned in the car's transformation from stock standard to the stunning restomod it is, and the fact that the BMW Car Club of America showcased it in an exhibition speaks volumes of the quality and attention to detail. But don't go thinking this is some garage queen; Ali drives the hell out of this thing and its performance underpinnings back that fact up.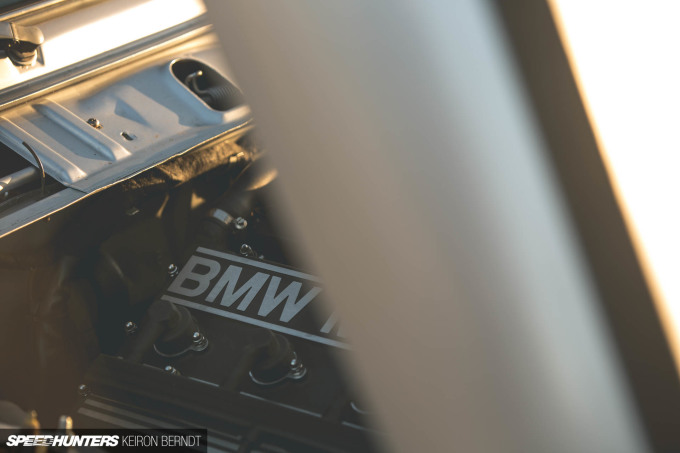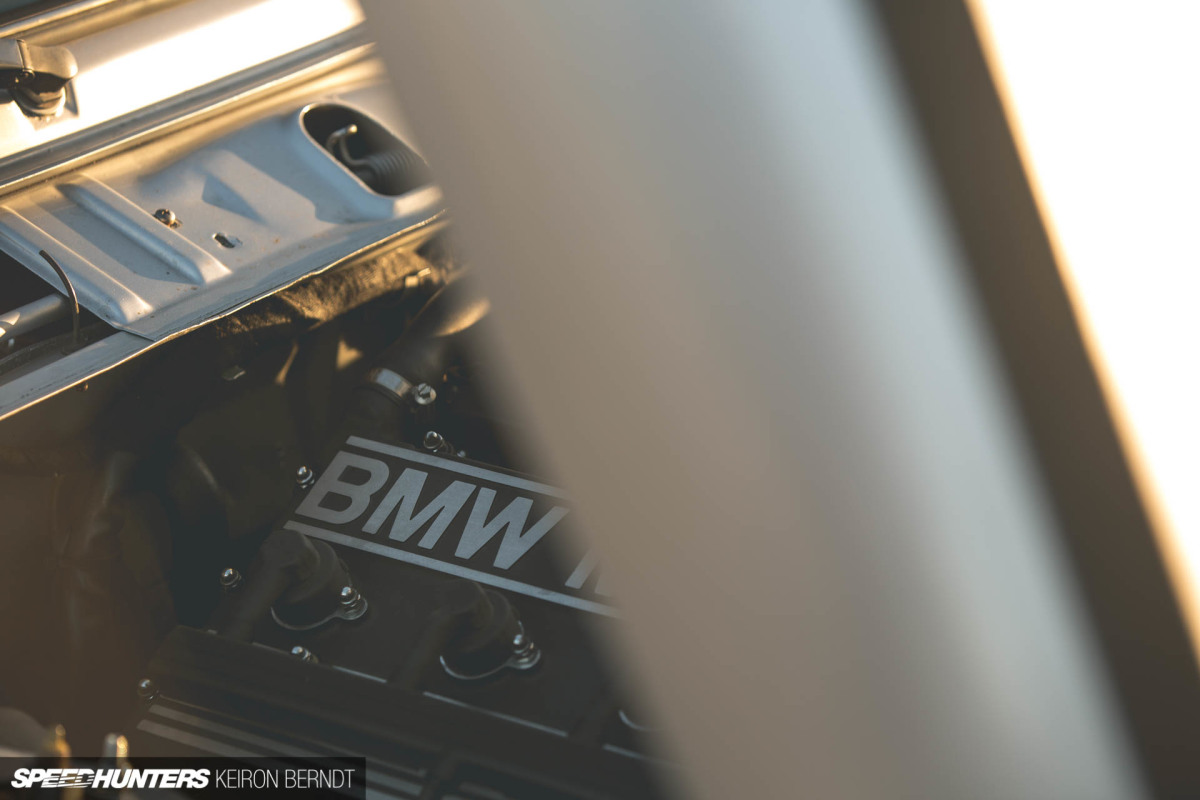 While it looks period correct on the outside, the BMW is equally impressive under the skin. The engine itself is fully S14 from an E30 M3, but it's been further enhanced with Schrick cams and forged pistons, with a full balance and blueprint by Terry Tinney.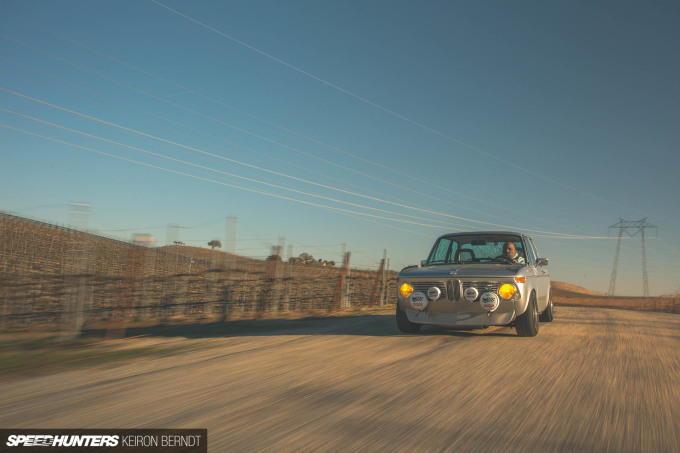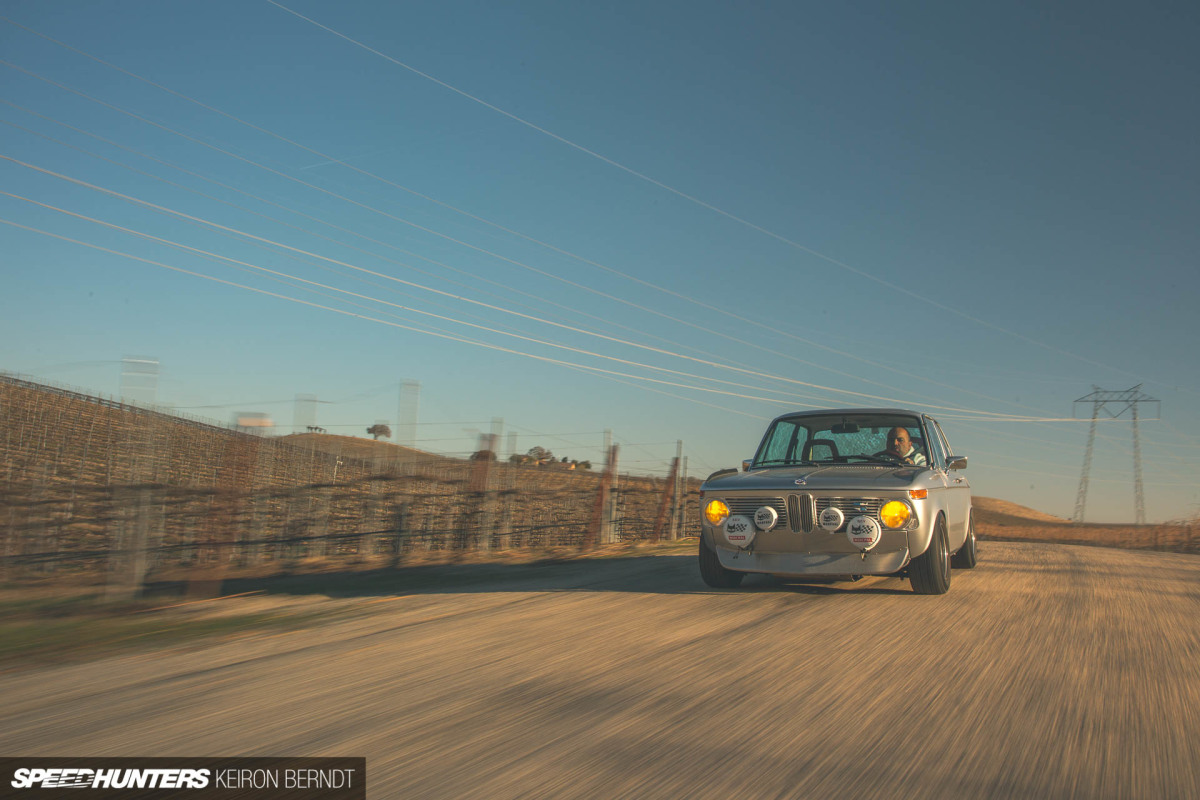 And then there's the chassis and suspension upgrades, an area of the build that you know Ali would pay special attention to. There's a scratch-built tubular chromoly front suspension featuring heim joints and reengineered geometry, and at the rear an adjustable rear subframe and reinforced trailing arms with heavy duty axles and billet stub axles. There's also custom-made E46 body dampers in reinforced 2002 turbo strut housings with Ground Control mounts and Eibach springs.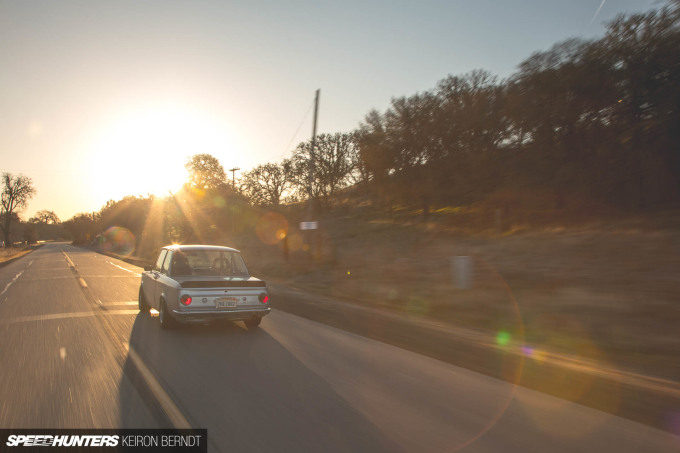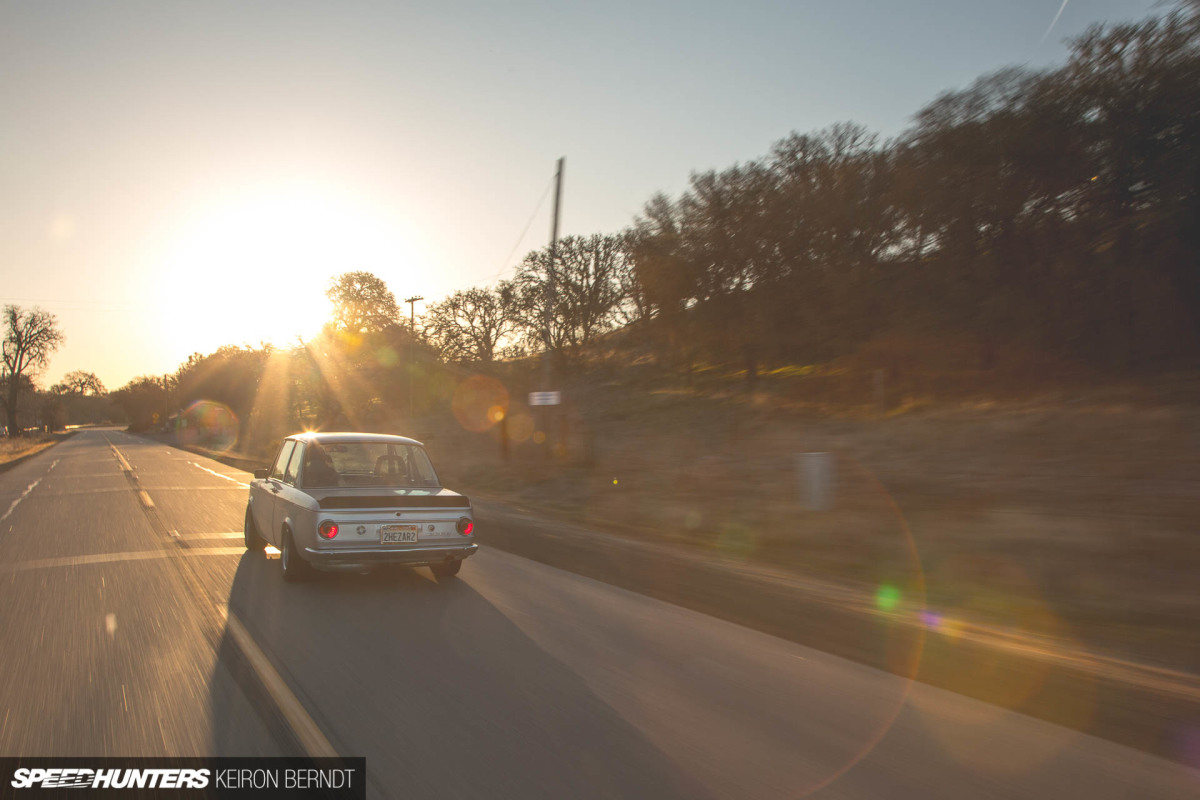 The steering, pedal and brake systems have been seriously reworked too. There's a BMW Motorsport close-ratio steering box with retrofitted speed-sensitive EZ electric power steering, a custom-built reinforced pedal box, and four-wheel discs to aid in stopping.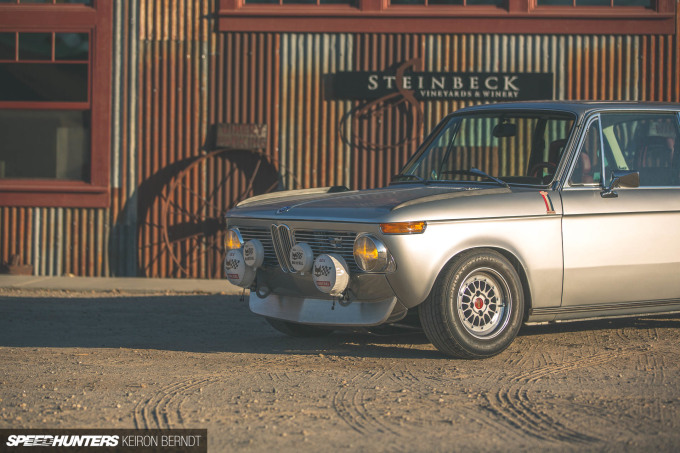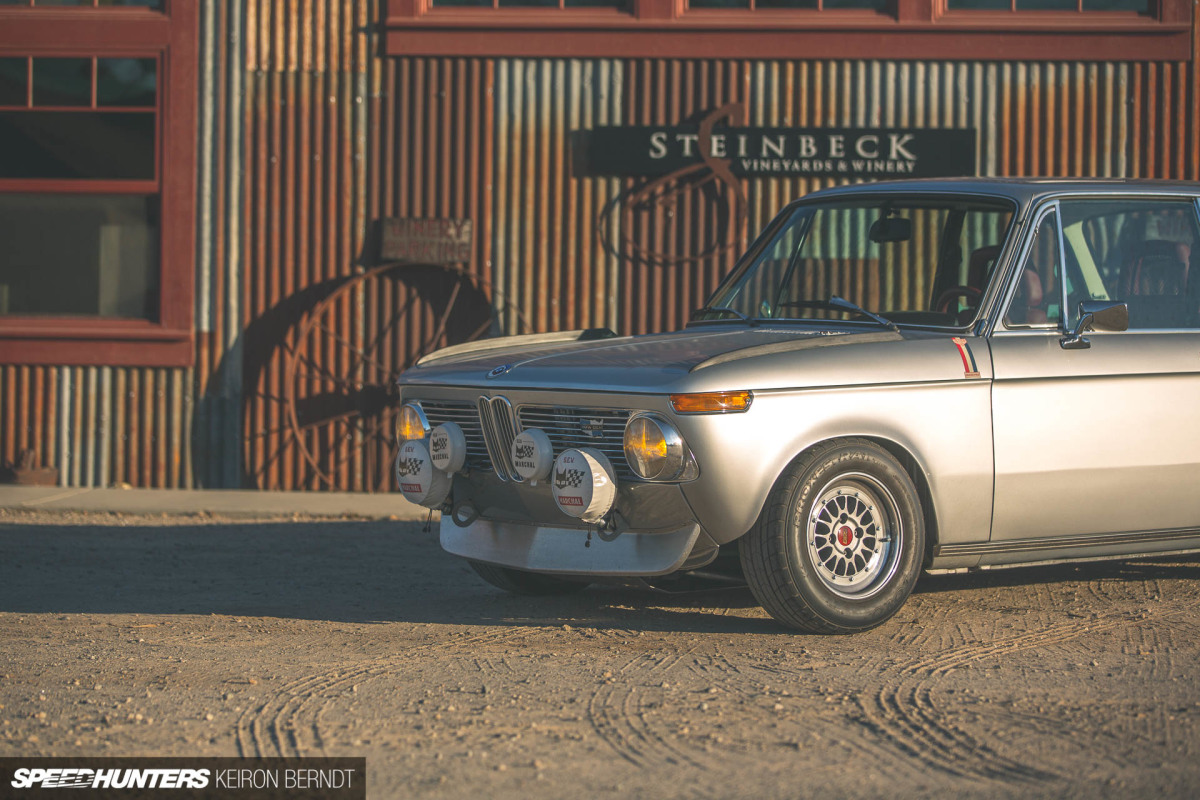 And those wheels? Specially made E14 BBS magnesium three-piece items in a 13×7-inch fitment.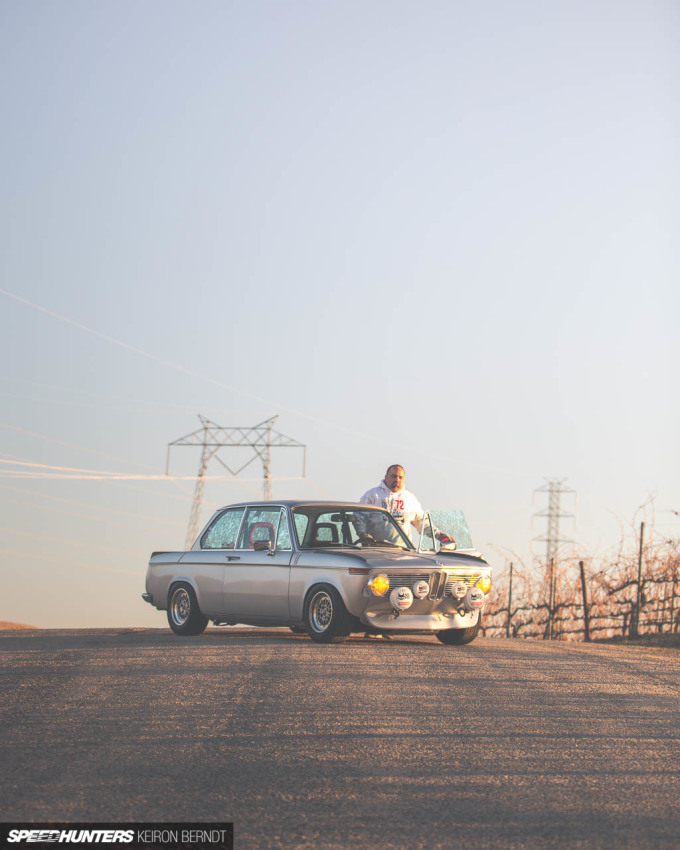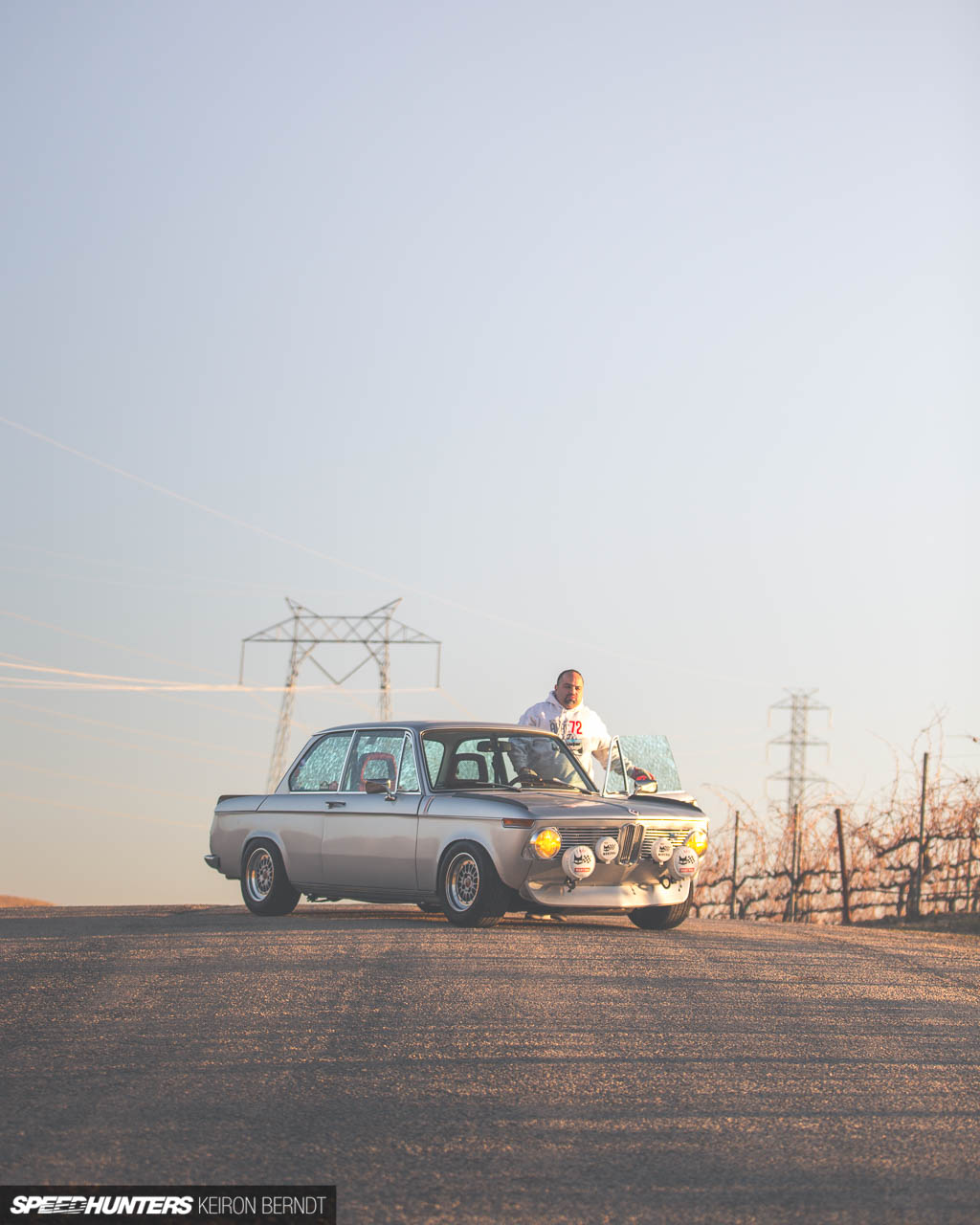 It's often said that less is more, and when it comes to the exterior Ali stuck with that mantra by just subtly enhancing the 2002's unmistakeable silhouette. And how good does it look?! Pulling the appearance together is a Kooglewerks air dam and headlight and taillight covers, Marchal spot and fog lights, BMW 2002 turbo rear spoiler, and 3.0CSL-style wind splits on the hood.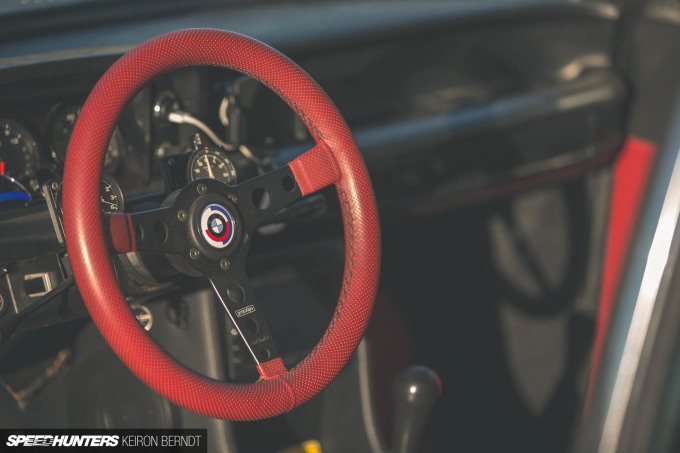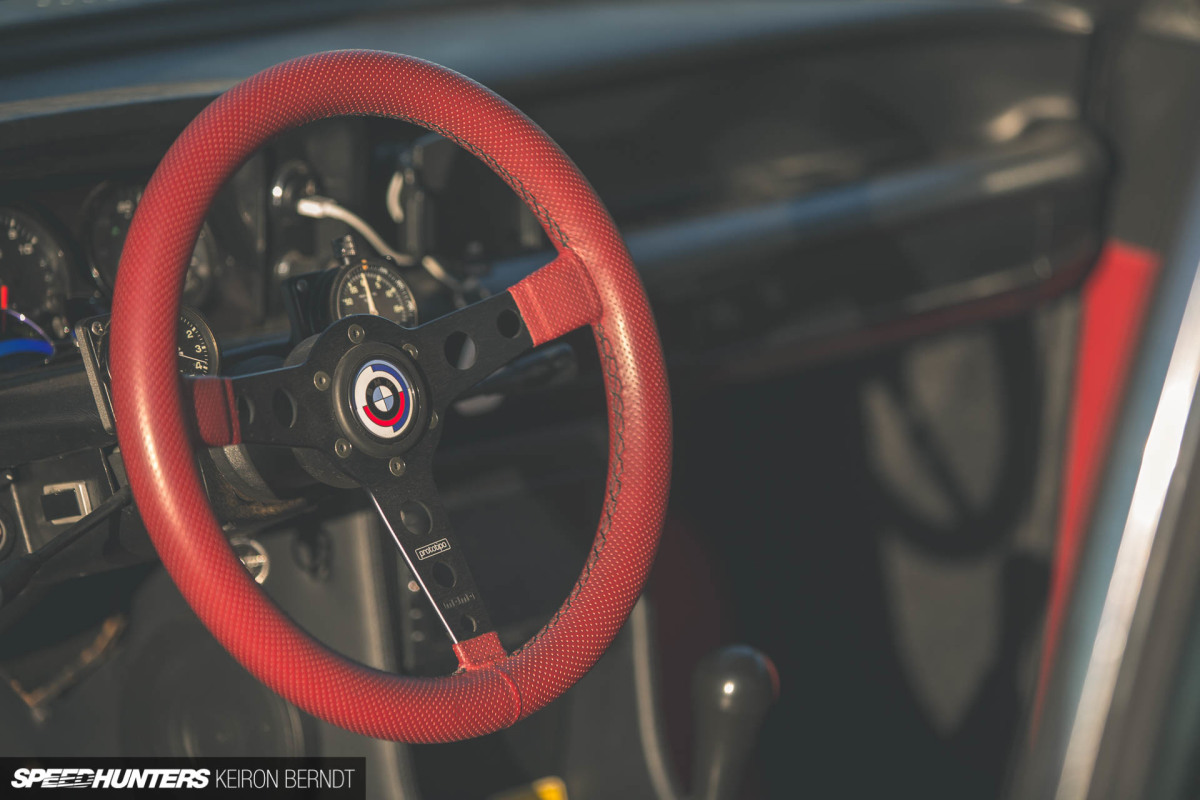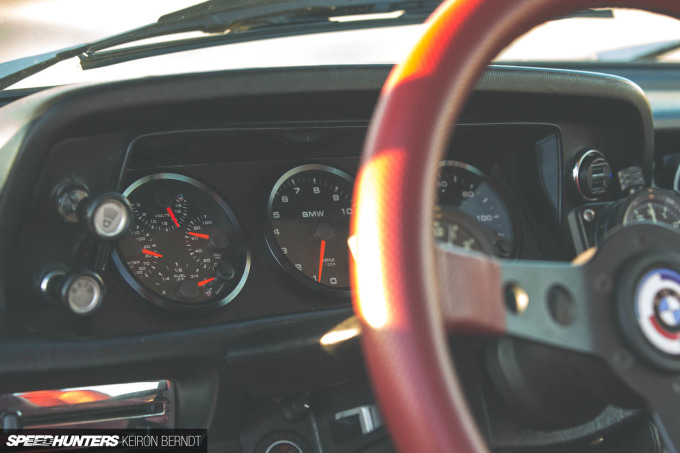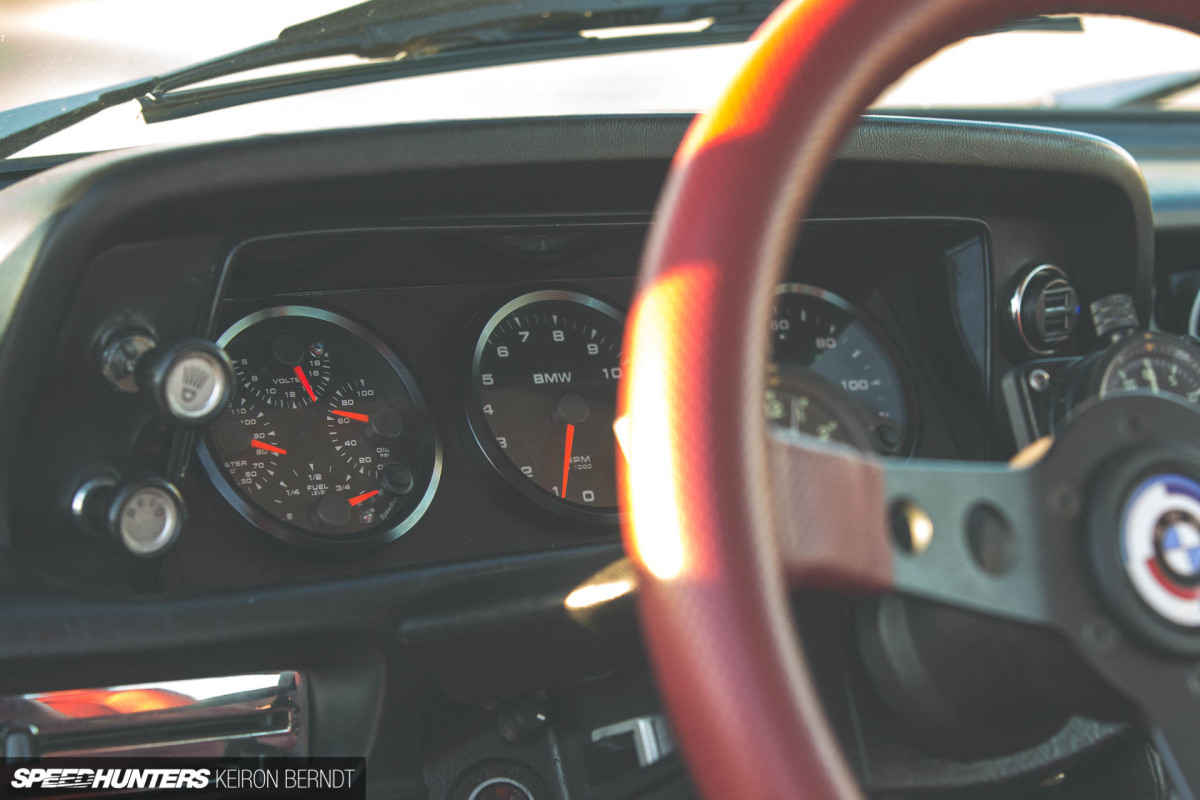 The 2002's custom-trimmed interior is simply amazing and features Recaro seats up front, E24 M6 rear seating, TAG Heuer rally meters, custom Speedhut gauges, and a Momo Prototipo steering wheel among other personalized touches.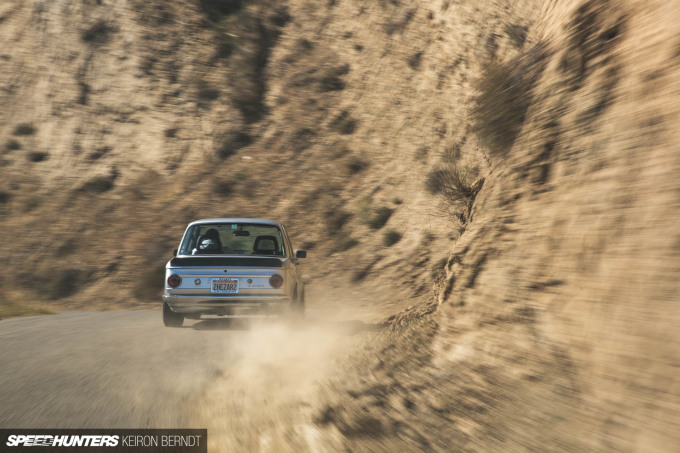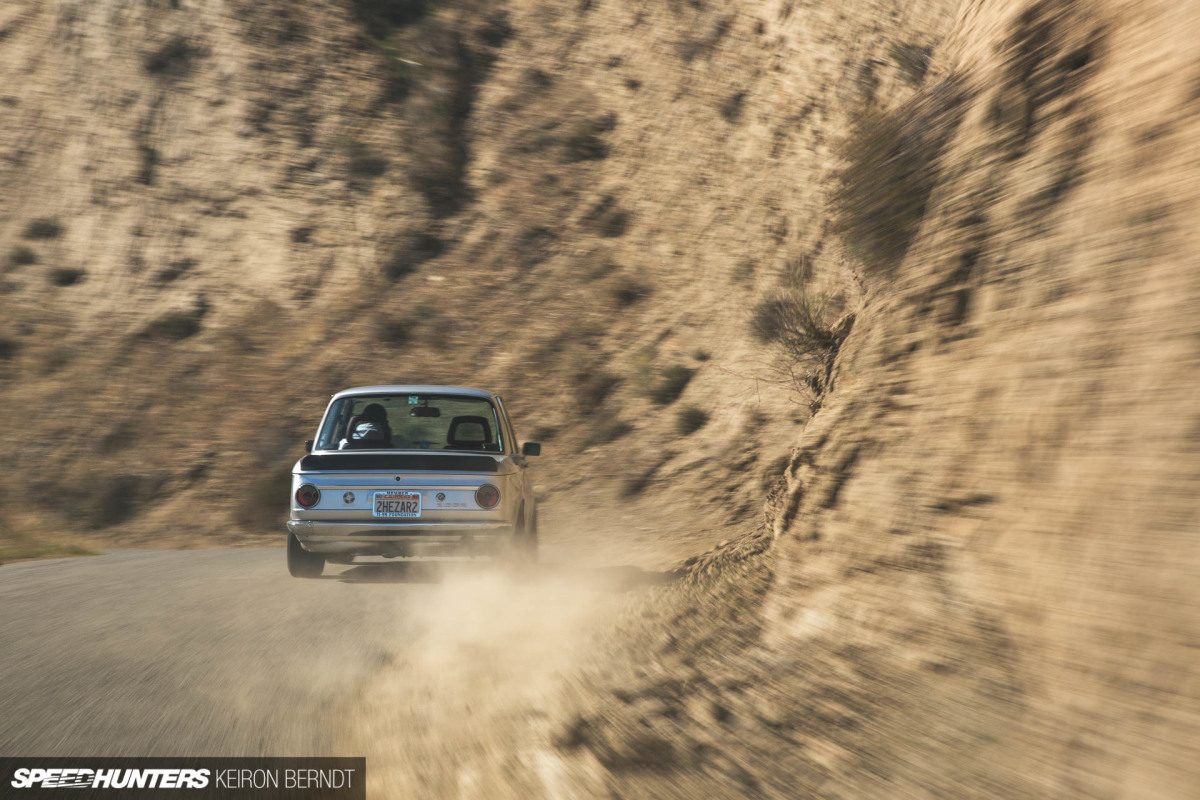 While Ali's perfect EV doesn't exist yet, and the reality of driverless cars looms closers, we can rest assured that there'll always be a place in this world for drivers and enthusiasts alike.
Keiron Berndt
Instagram: keiron_berndt
Keiron Berndt Photography