No, this isn't one of Khyzyl Saleem's imaginative renders – it's an actual real thing. Honda UK's latest unveiling is a 316hp Civic Type R pickup.
Before you get too excited, you won't be able to buy one – this is a one-off concept model, dubbed 'Project P', built by Synchro Motorsport, Honda's own voluntary race team at their UK factory in Swindon.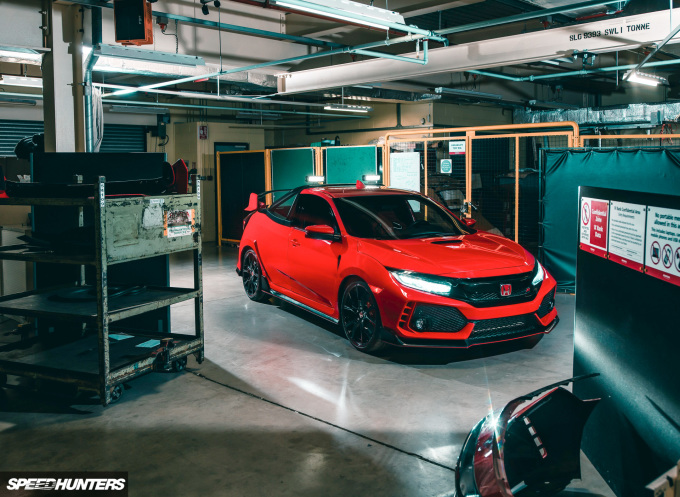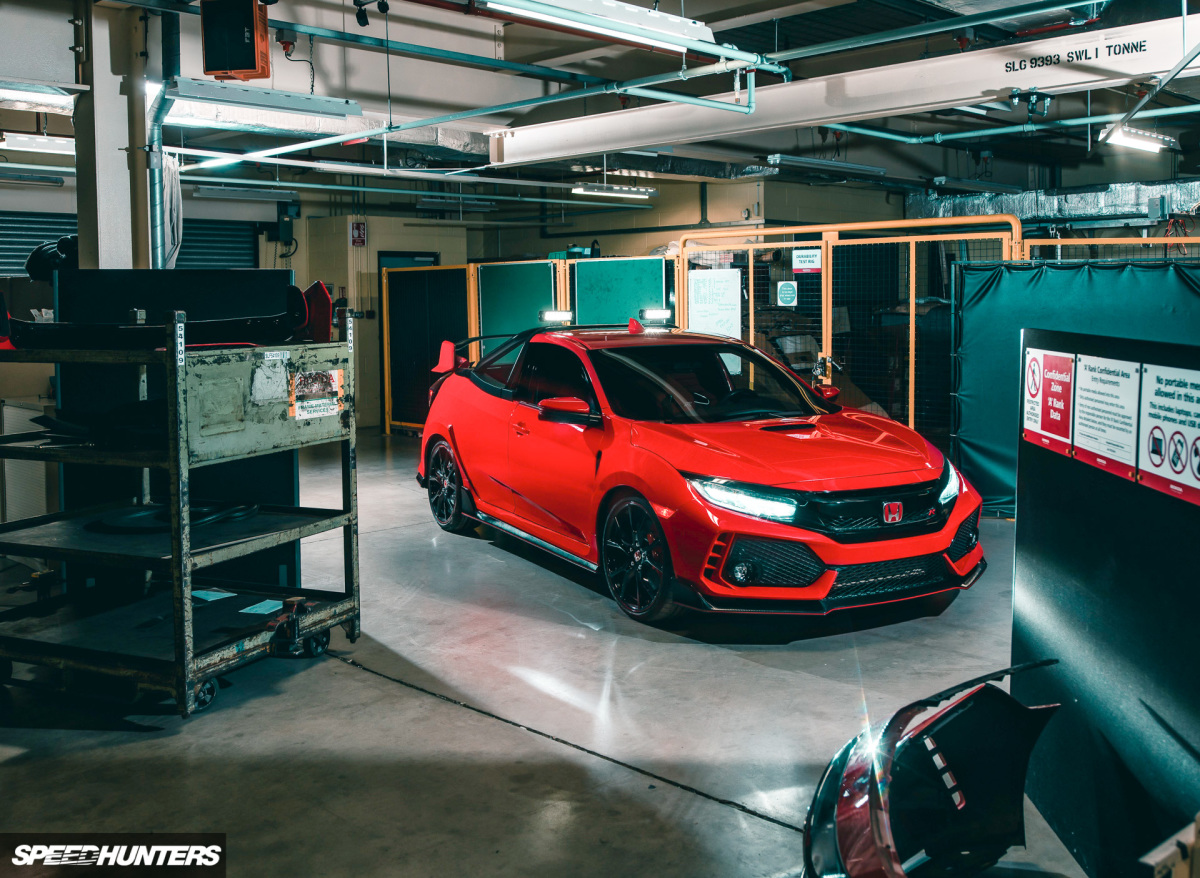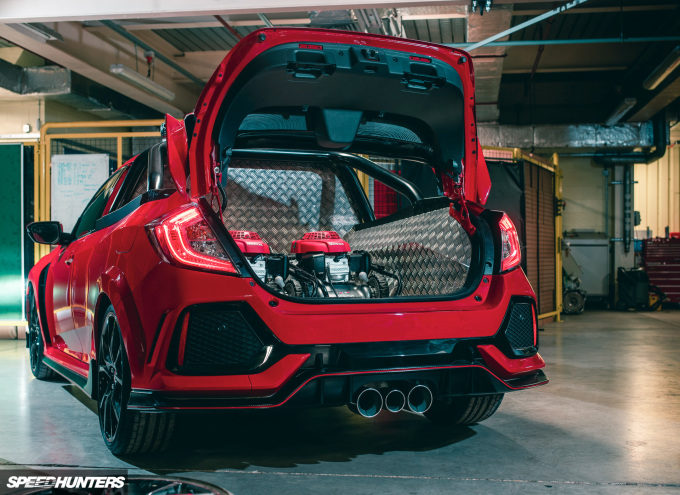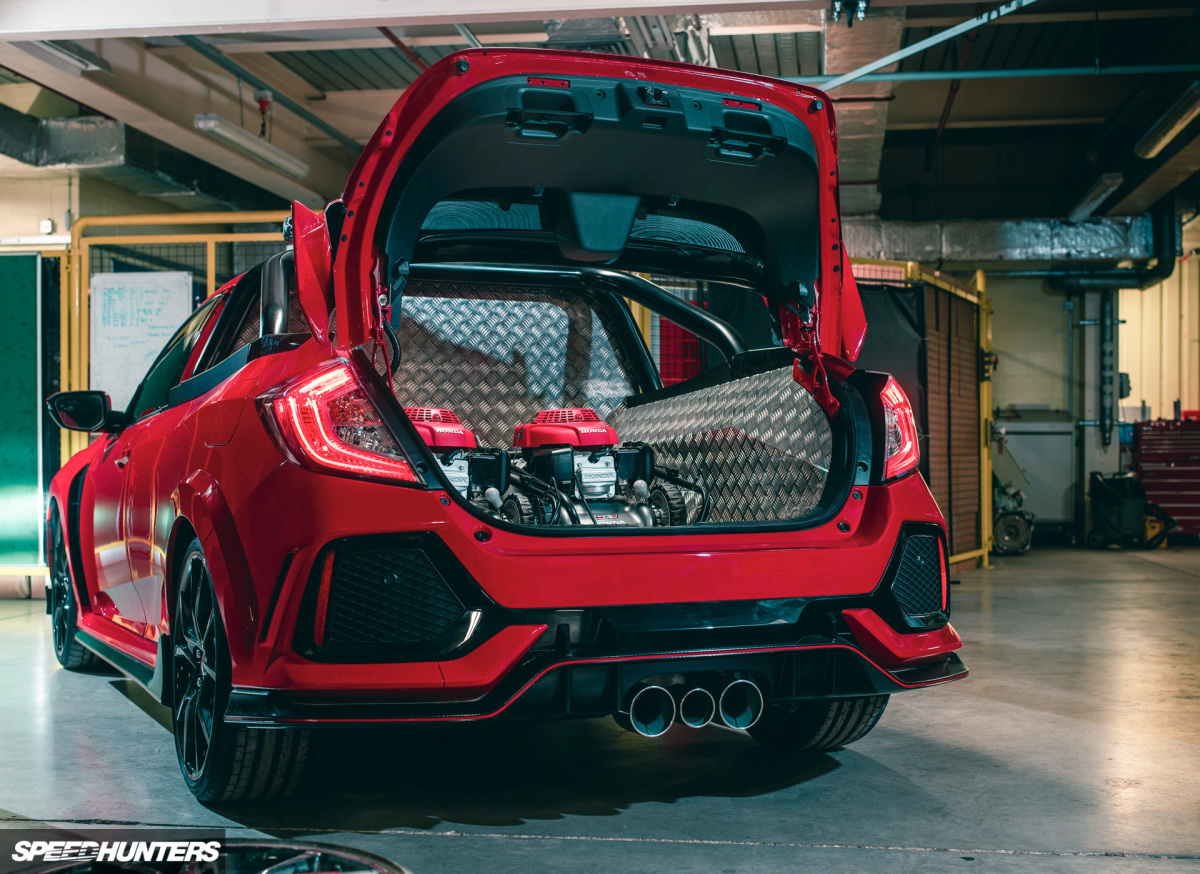 Up front it's a stock FK8 CTR, complete with four-cylinder turbocharged powerplant, but rearwards of the b-pillars it's all custom, with the rear half of the roof removed to make way for a custom flatbed. It'll hold two Honda lawn mowers, just in case you were wondering.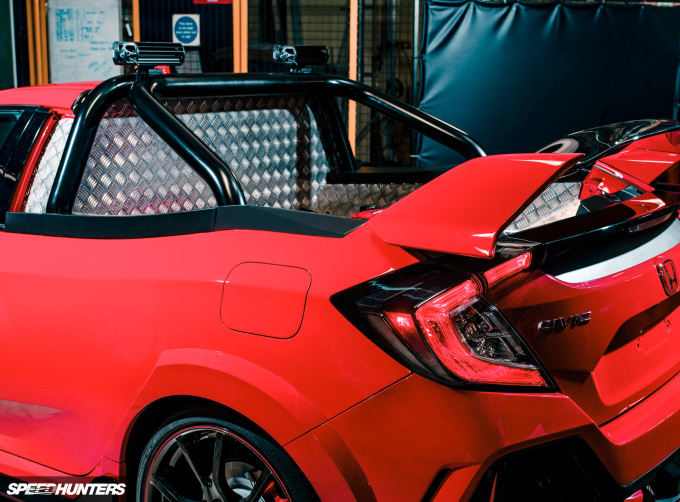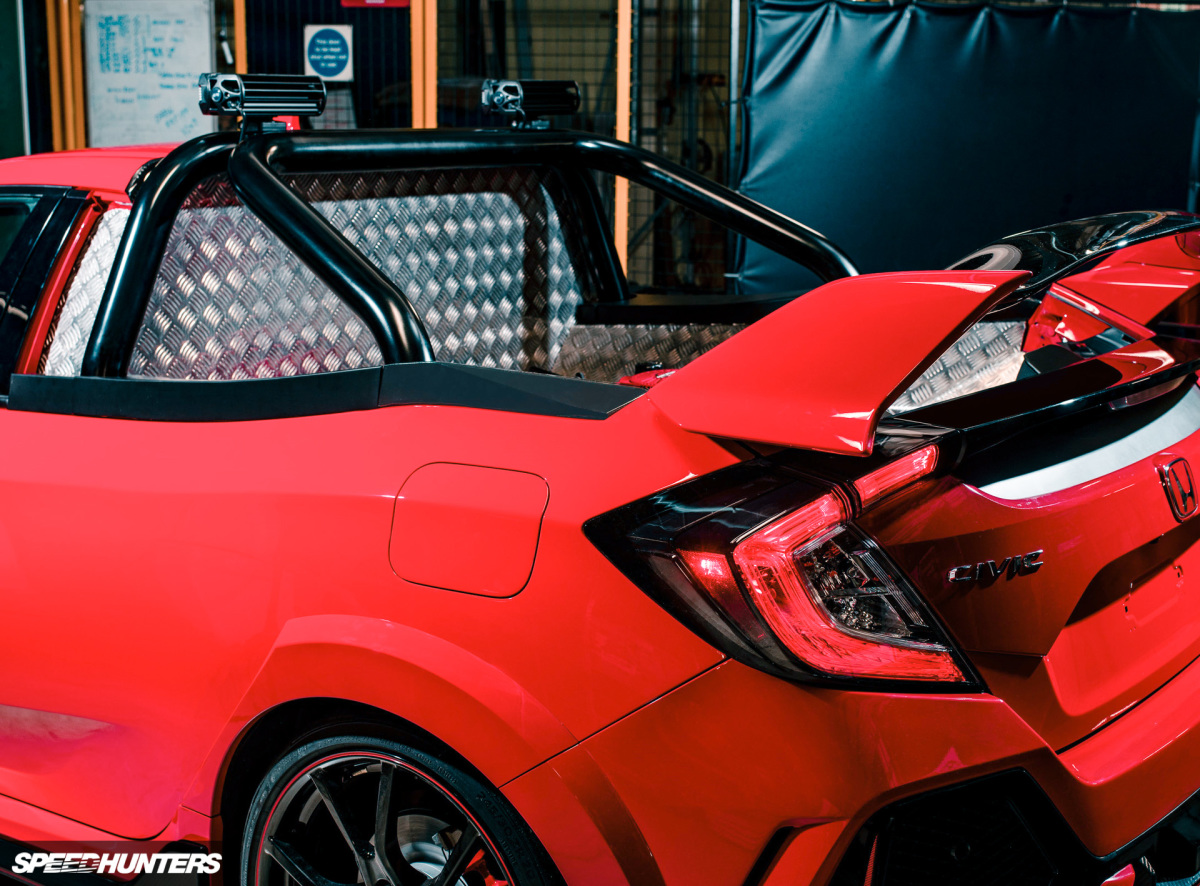 The team behind the build were also instrumental in the original development of the road car, ensuring that structural rigidity wasn't compromised too much in lopping off the back half. It's quite impressive that they retained the opening tailgate and rear spoiler too, and the profile of the car doesn't look half bad as a two-door.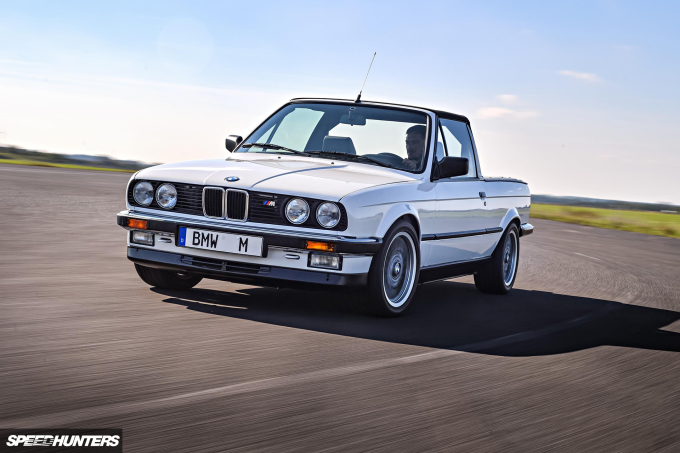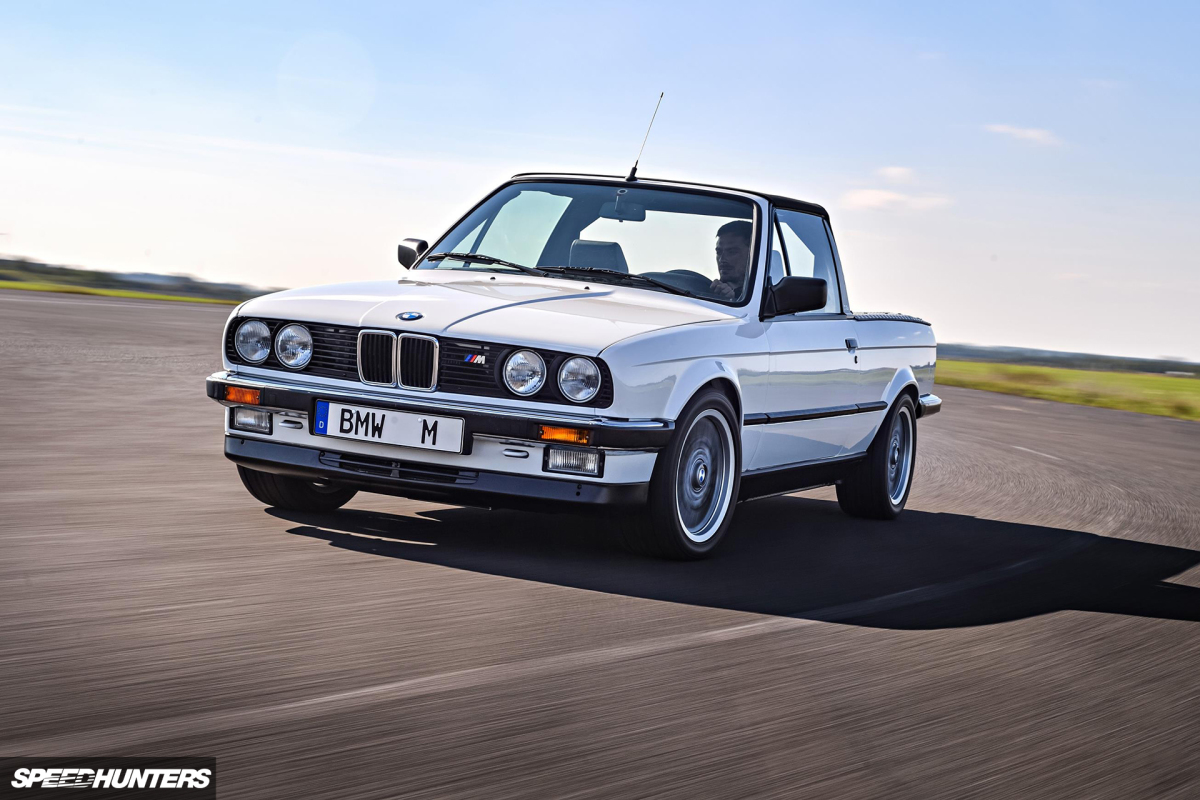 While our Australasian friends love a 'ute', over here in Europe they only really seem to make an appearance as oddball prototypes or one-offs. Most notably, BMW have been the brains behind some of the most bizarre prototype performance pickups in recent memory, although their experiments have been mostly for practical reasons. Take, for example, this weird E30 cabriolet-turned-ute. It was built by BMW Motorsport in Garching, Germany to serve as an on-site workhorse, carrying parts about and so forth. While it originally was fitted with a 2.0-litre, 192hp engine, it was later swapped with a 2.3-litre four-pot with 200hp.
The E30 was in service in Garching for some 26 years until it was retired and replaced with its younger brother…
Also serving as a workshop mule, this E92 was another cabriolet pre-conversion and took over from the E30 in 2011. Brilliantly, BMW used the project as part of an elaborate April Fools' prank, ensuring that spy shots were captured of it 'testing' at the Nürburgring. They even went as far as to distribute a press release about the new model. Is it just me that kinda wishes it was true?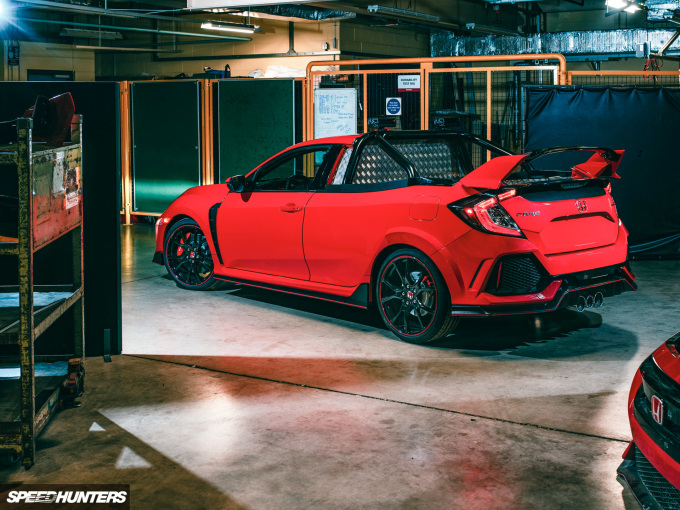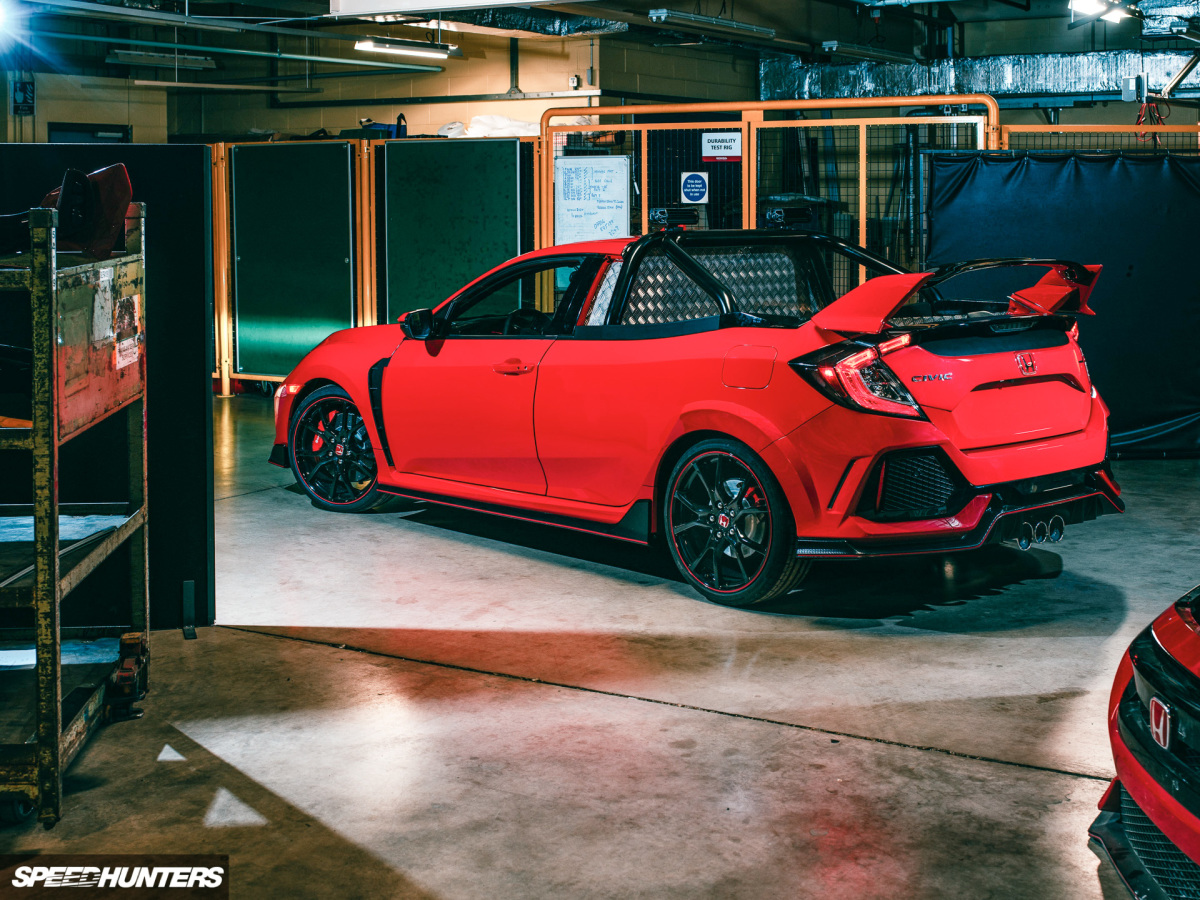 Honda are now talking about taking their new prototype Civic Type R to the Nürburgring themselves, but rather than trolling the press and members of the public, there's talk of them using it to try and set a new record for 'fastest front-wheel drive pickup'.
Are there even any other entries for that title?
Jordan Butters
Instagram: jordanbutters
jordan@speedhunters.com