How To Donk
For most people, the word 'Donk' will bring to mind the image of a '70s or '80s US domestic car with candy paint riding high on comically large wheels – something along the lines of those in the featured image above. But what if I told you that there's so much more to the scene than just the way these creations look?
During a couple of days spent hunting speed in Florida recently, I came across a few Donks and instantly decided that I needed to find more about the culture that surrounds them.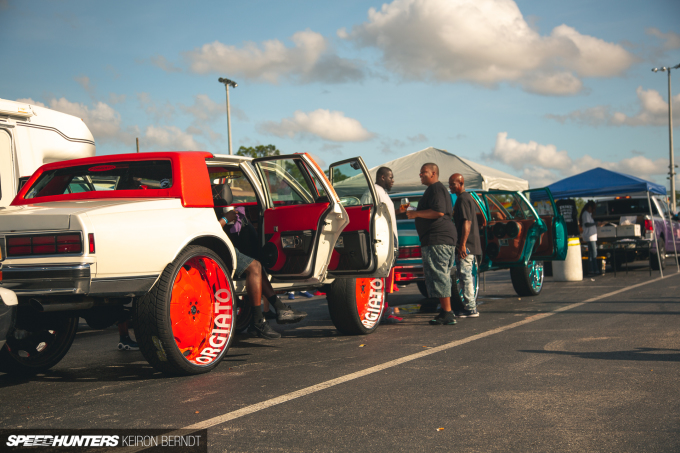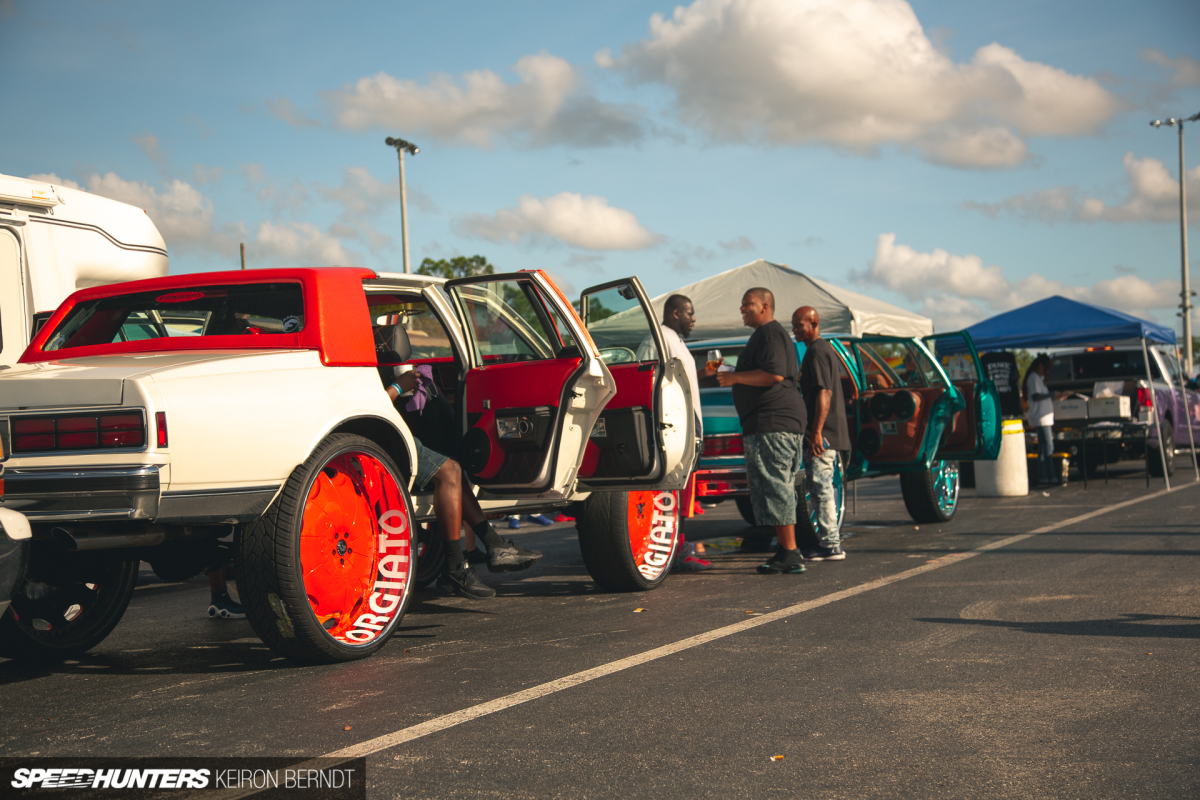 After asking around, I was given a name and number to text. A few moments later after a couple of messages back and forth, I had an invite to a show called Street Beast II.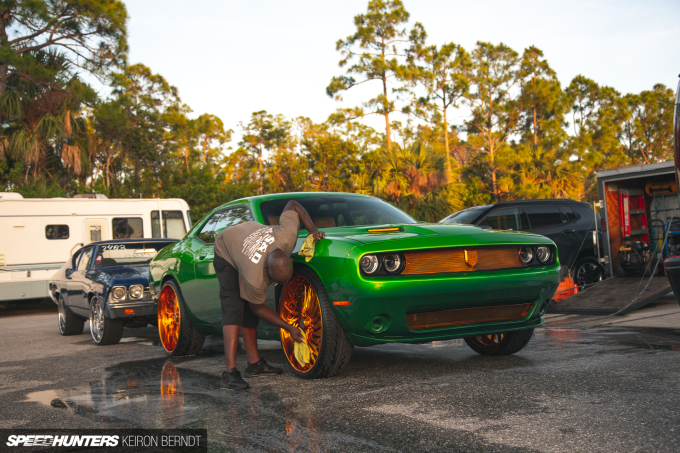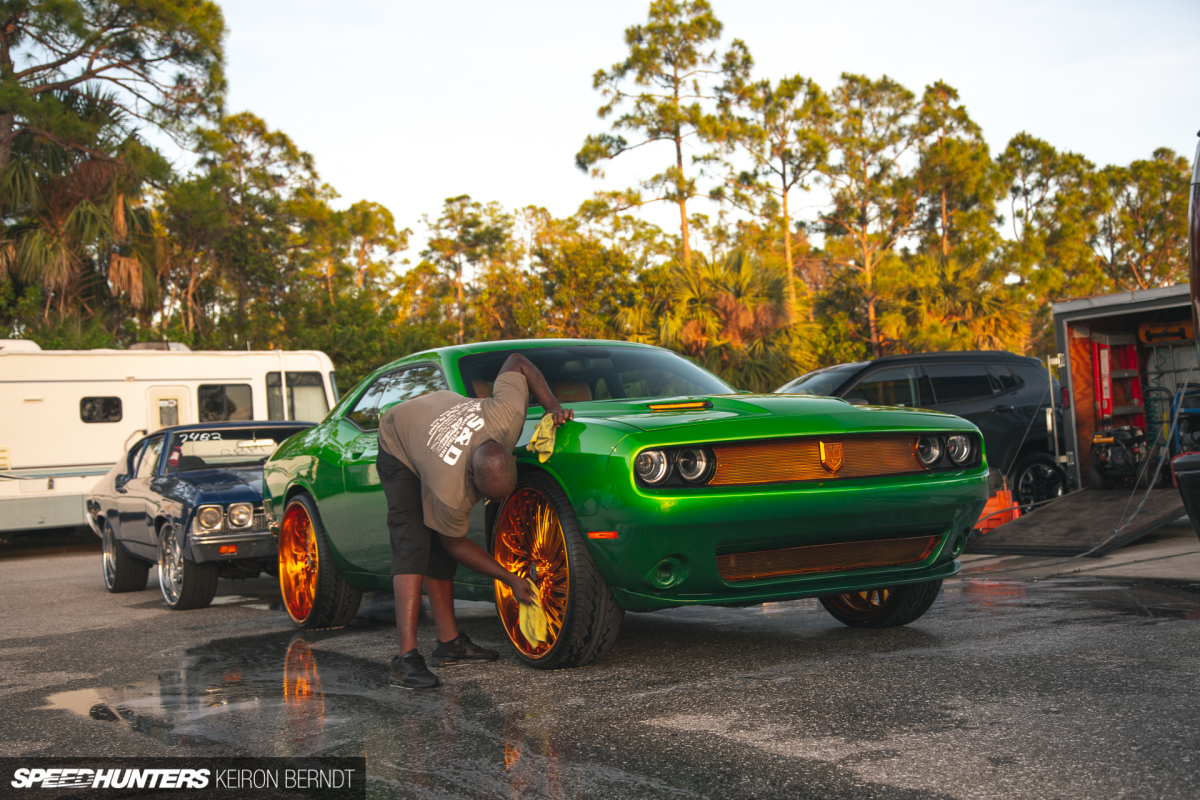 Except the 'show' was just one side of this event.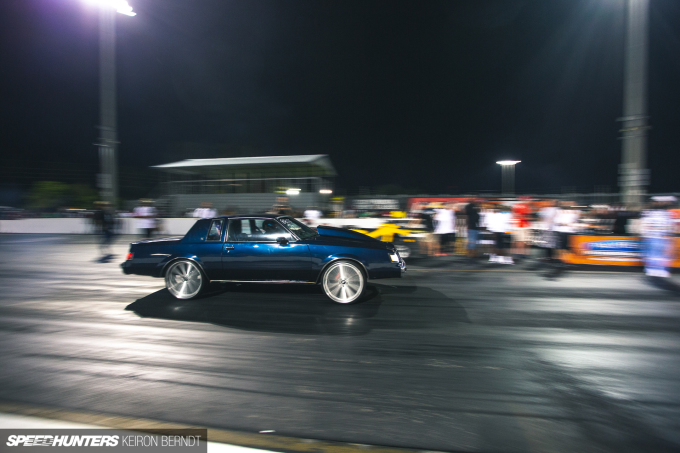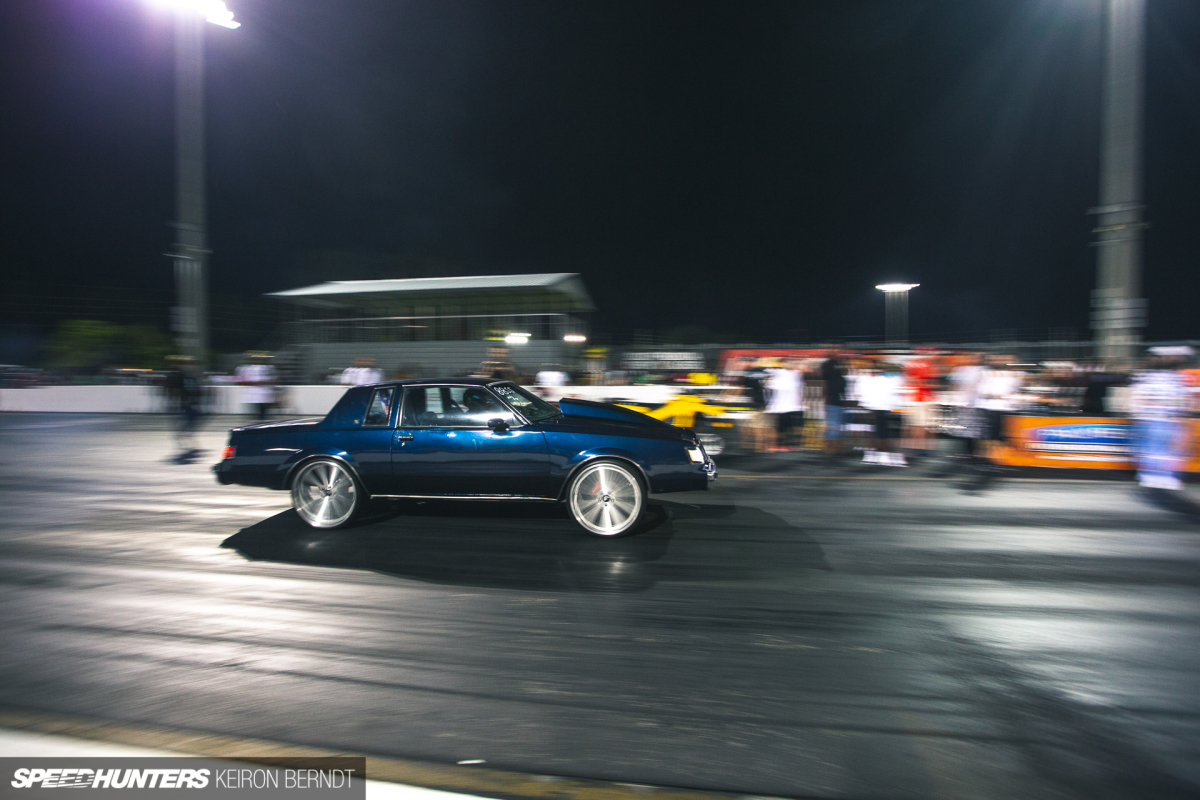 The other? Well, if I hadn't seen it with my own eyes I don't think I would have believed it even existed. As it turns out though, Donks and drag racing actually go hand in hand. But more on that later…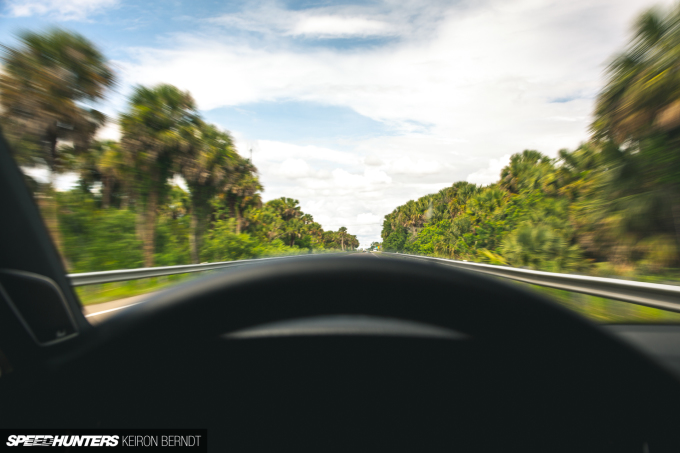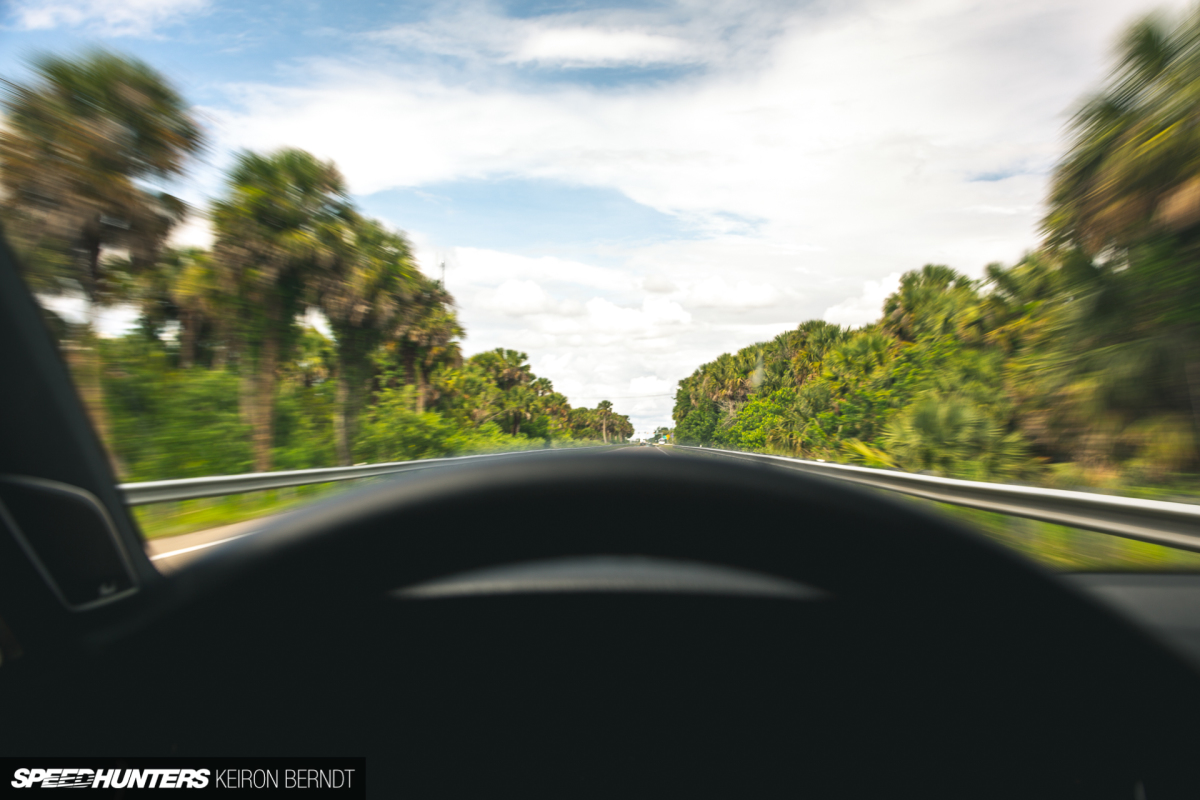 Before I could immerse myself in this unorthodox world I had a 3.5-hour drive to Palm Beach International Raceway in Jupiter, which is located about 90 miles north of Miami.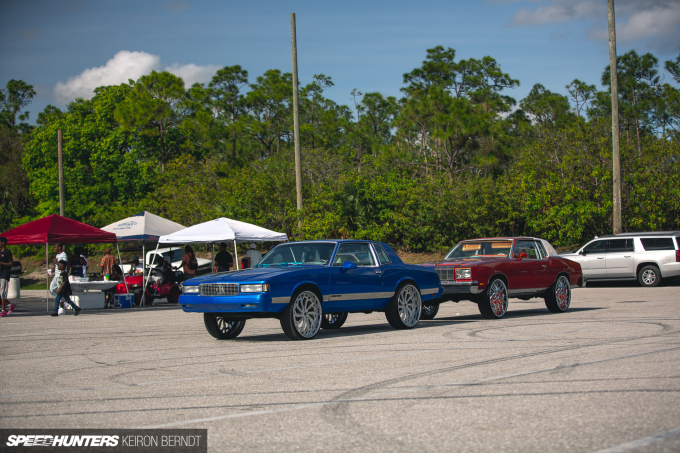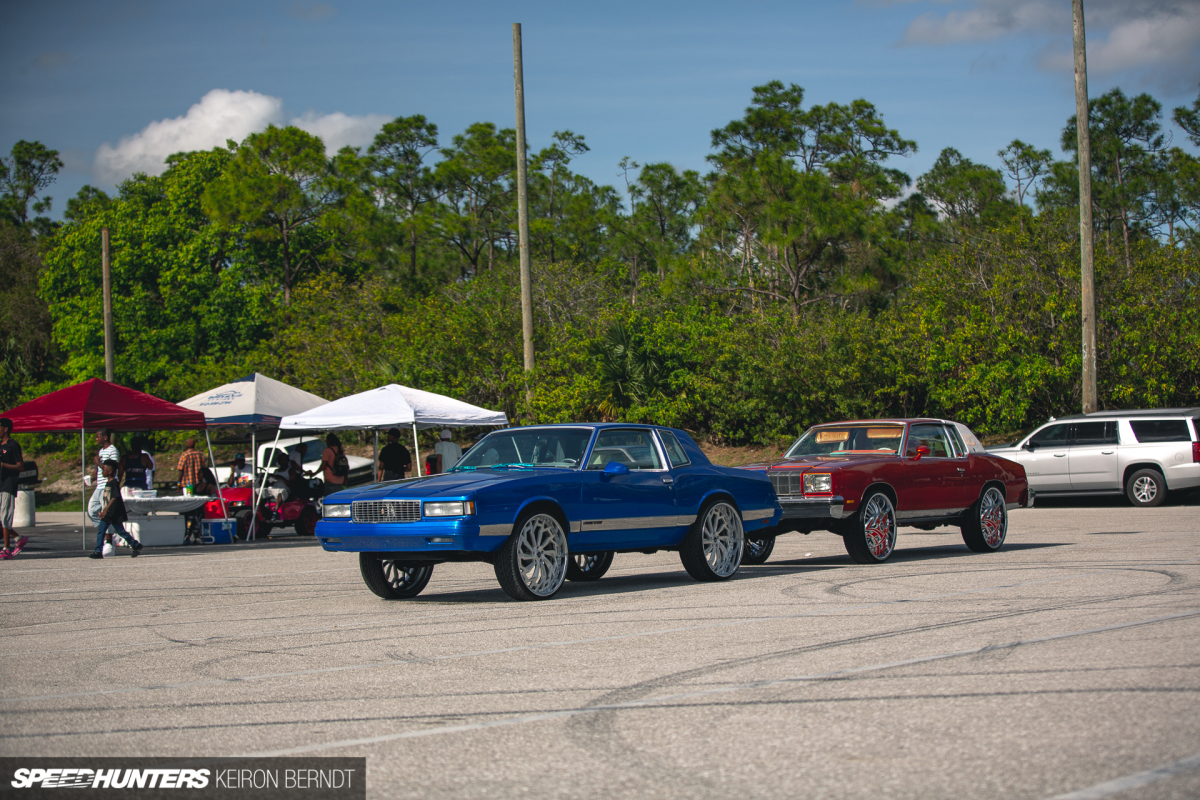 By the time I arrived at the venue the cars I had come for had already started rolling in. It's one thing to see these creations in pictures, but something else to see them in person. I had to take a few minutes to digest just how crazy what I was looking at was.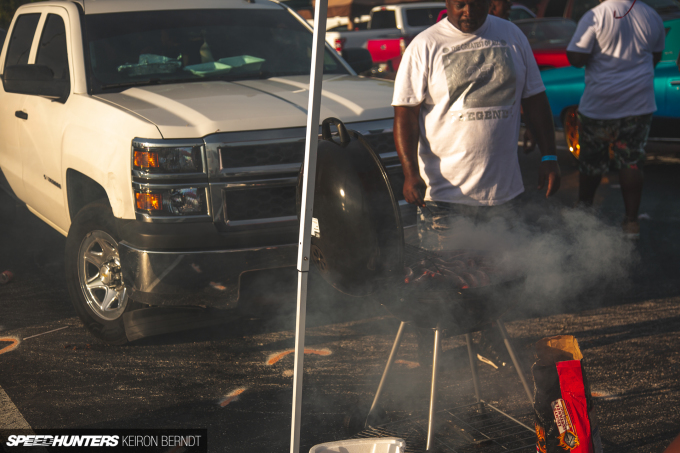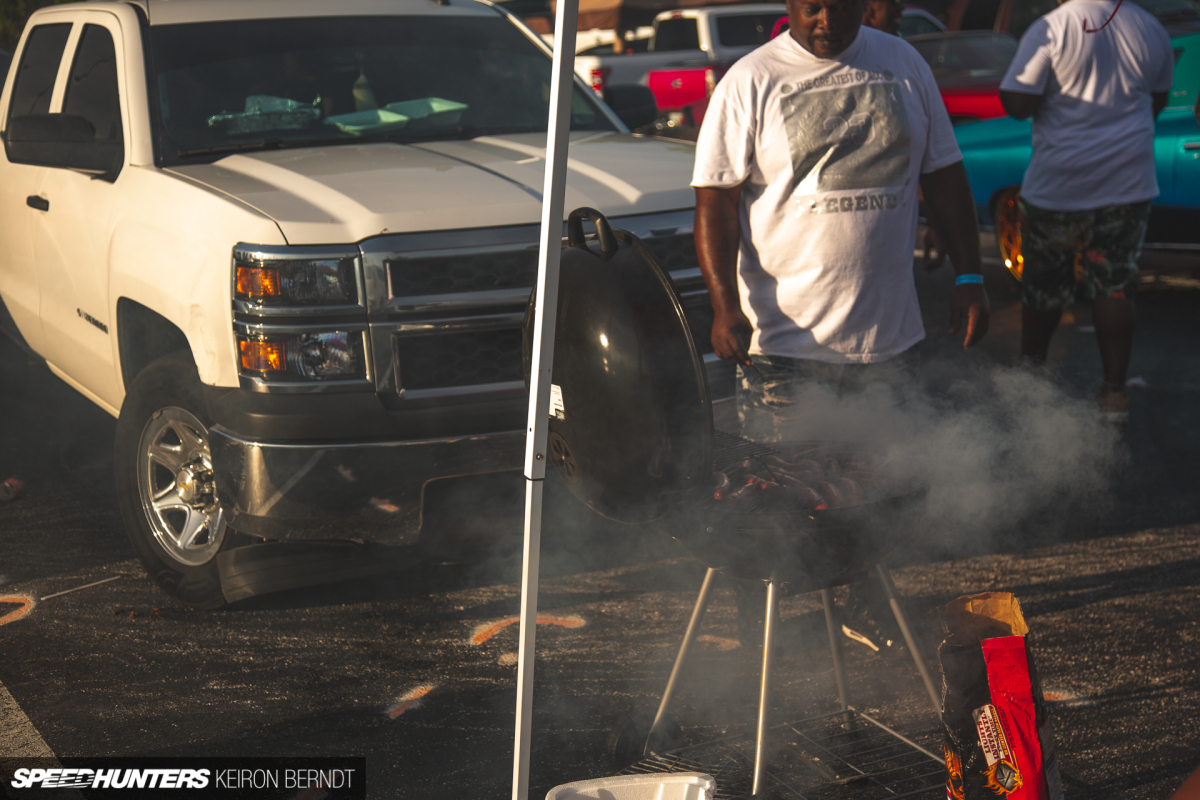 One of the first things that struck me about Street Beast II was the unique and friendly atmosphere; I wanted to learn more about the people in this scene, and how they came to be involved.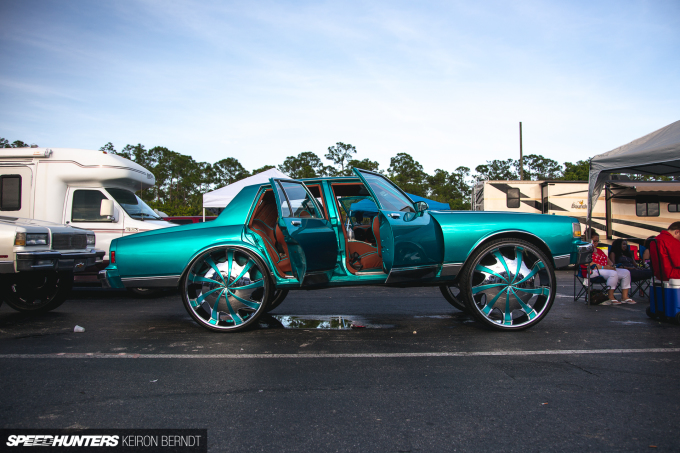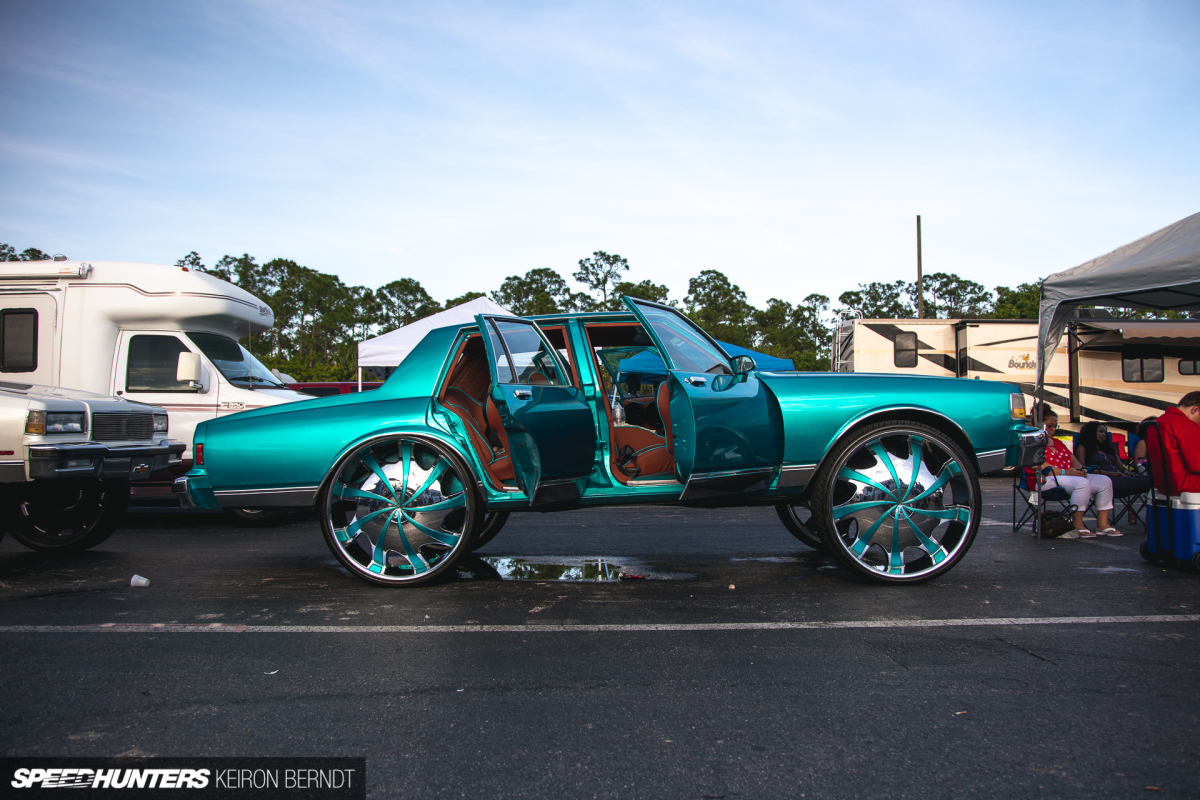 Given the number of high quality builds around the place I was spoilt for choice. The first person I spoke to was Murph, the builder of this 1988 Chevrolet Impala.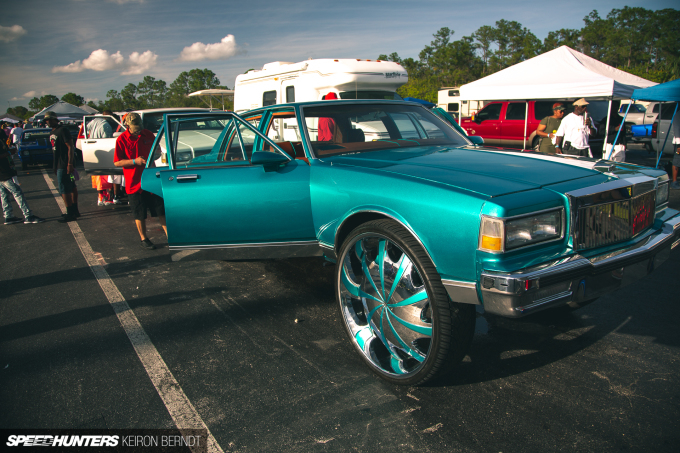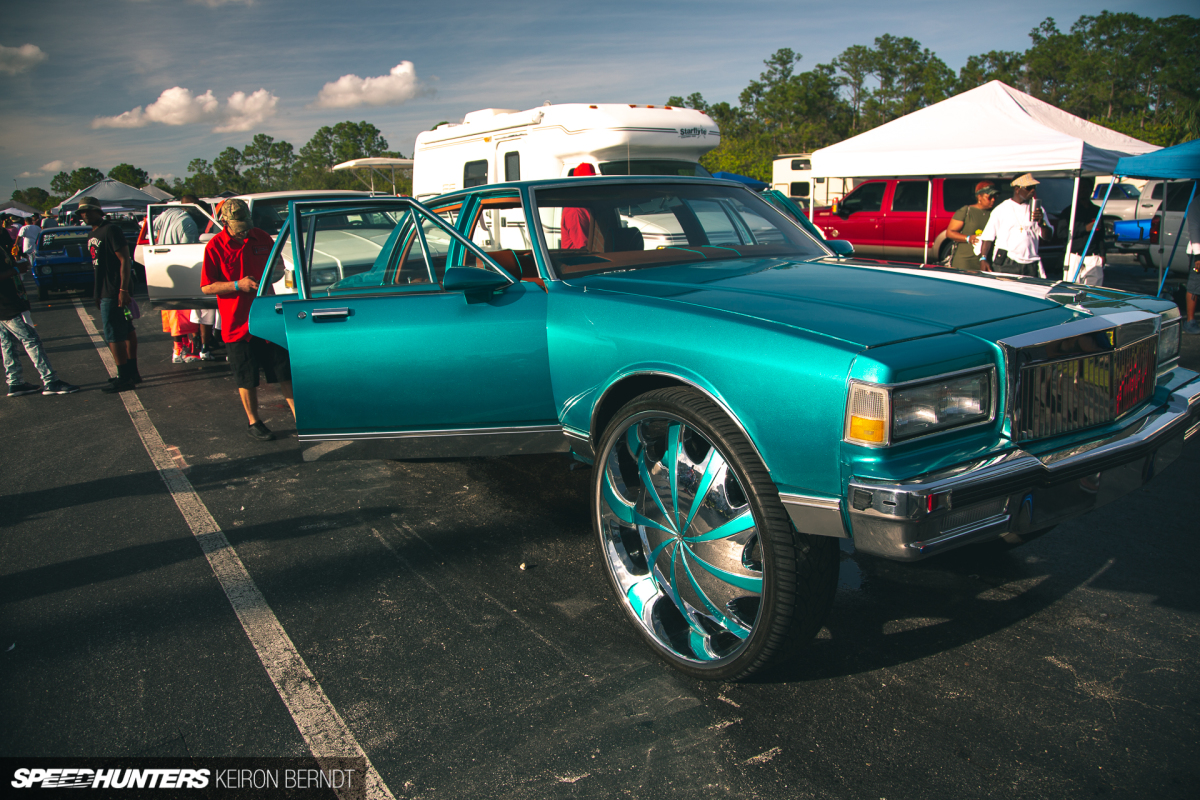 The Impala has been under the knife for four months and Murph told me it should be completed in the next two. It's being built for an enthusiast named Luk, who chose the colour and 32-inch wheels. Despite have sunk around $30,000 into it so far, Luk ensured me that his car is in good hands as Murph's shop is quickly making a name for itself in the Donk world.
On top of the obvious exterior work, other modifications include air shocks, stiff springs and a drop kit, but Murph was extra excited to show me the interior which features a full custom retrim and a huge sound system.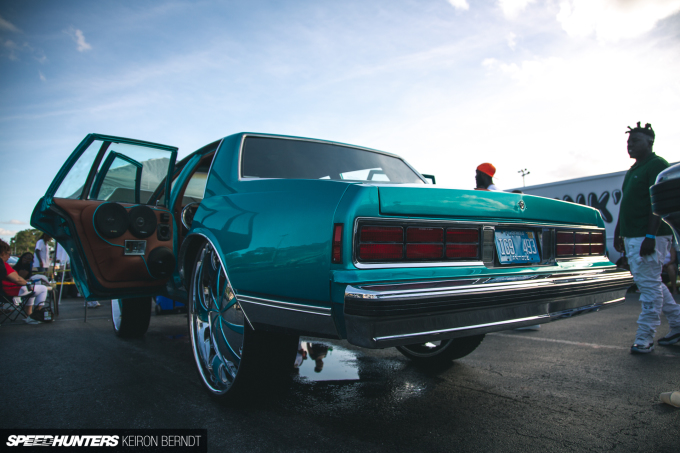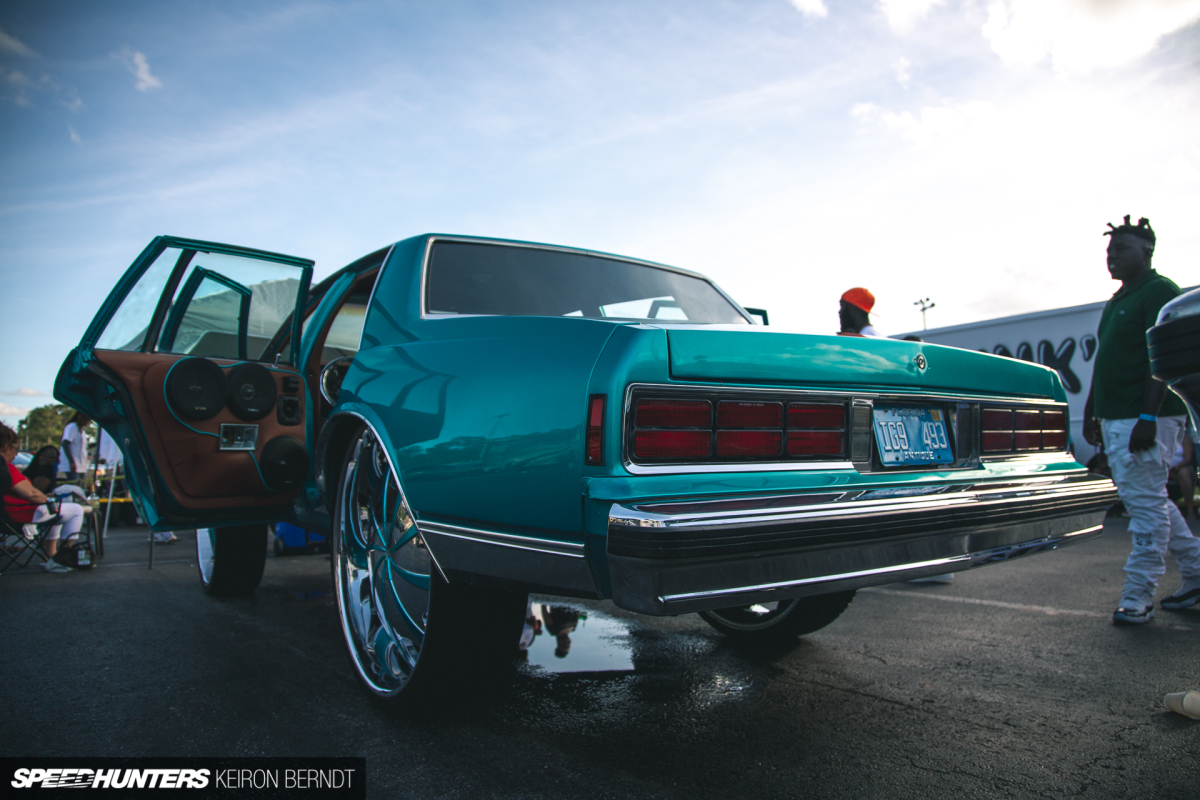 While the Impala doesn't have an engine yet, an LS V8 with upgrades is currently being pieced together, and with that up front this thing should really haul.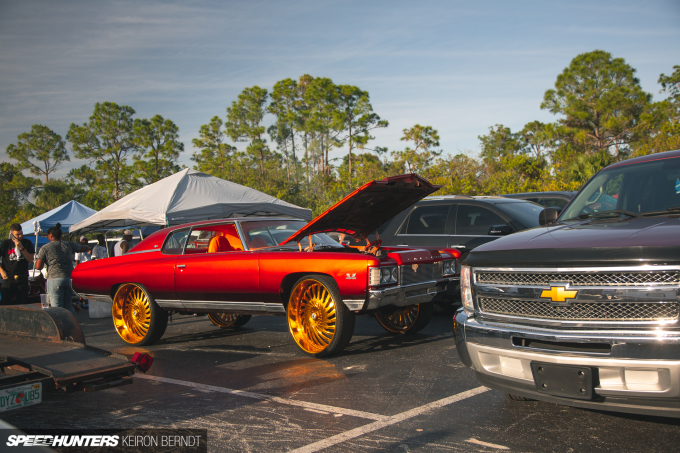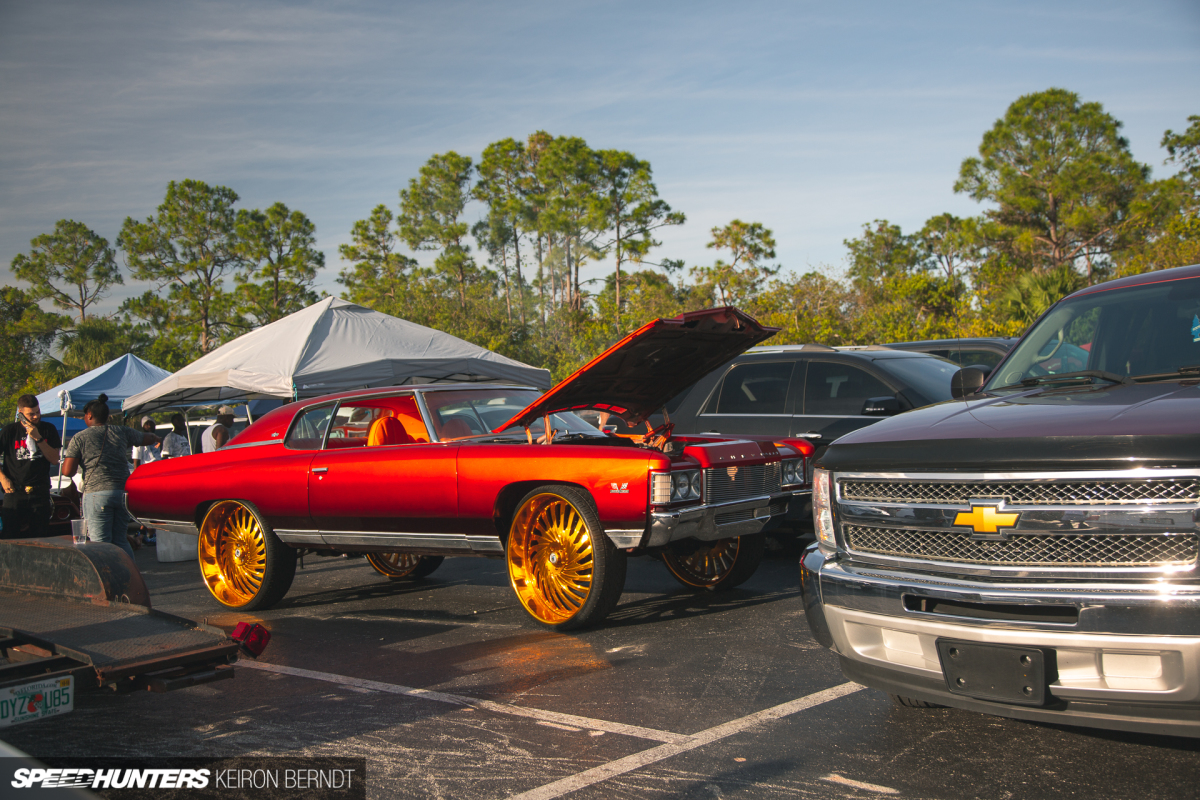 Not far away from Luk's Impala, another caught my eye thanks to its incredibly bright paintwork and wheels. The '71 Impala coupe's owner, Flink, was happy to give me the rundown on it too.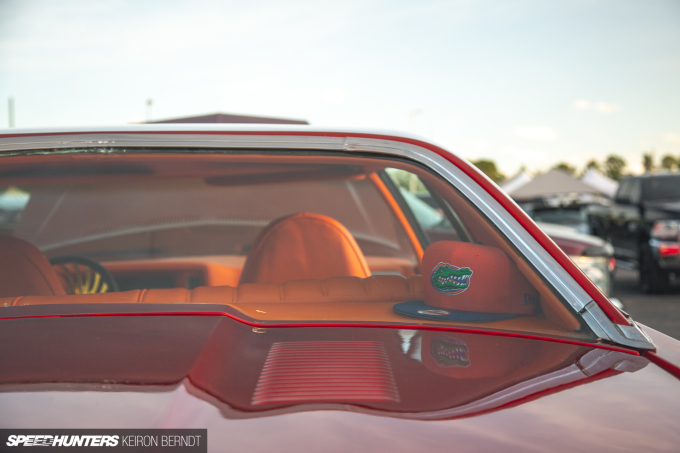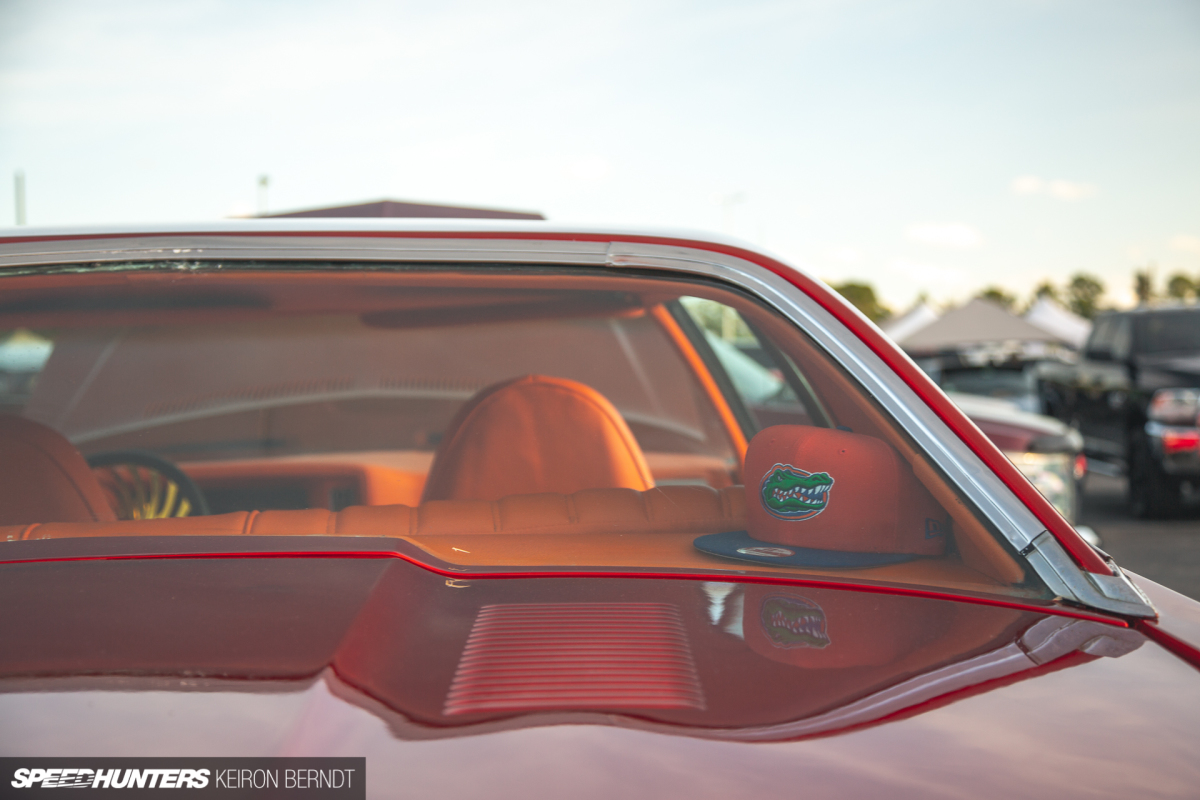 Flink has been building cars since the age of 14 and is completely self-taught, although car culture has always been a part of his family. He normally takes six months or so to build a complete car, and usually repeats the process once every year.
For Flink, and most others involved in the Donk scene, a big part of the culture is meeting up with friends and cruising around the city streets together. It's a simple pleasure.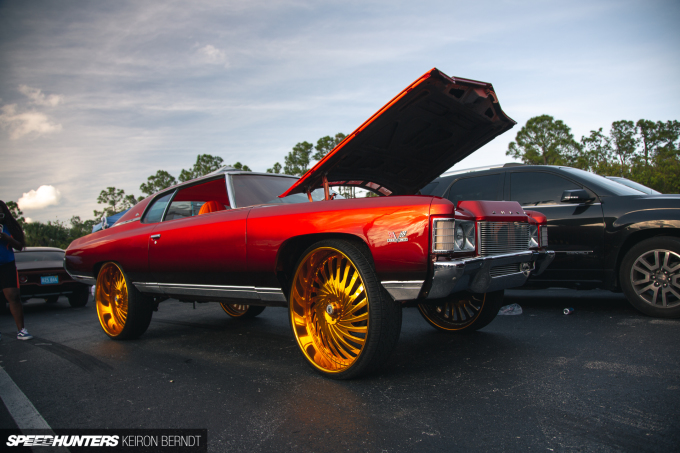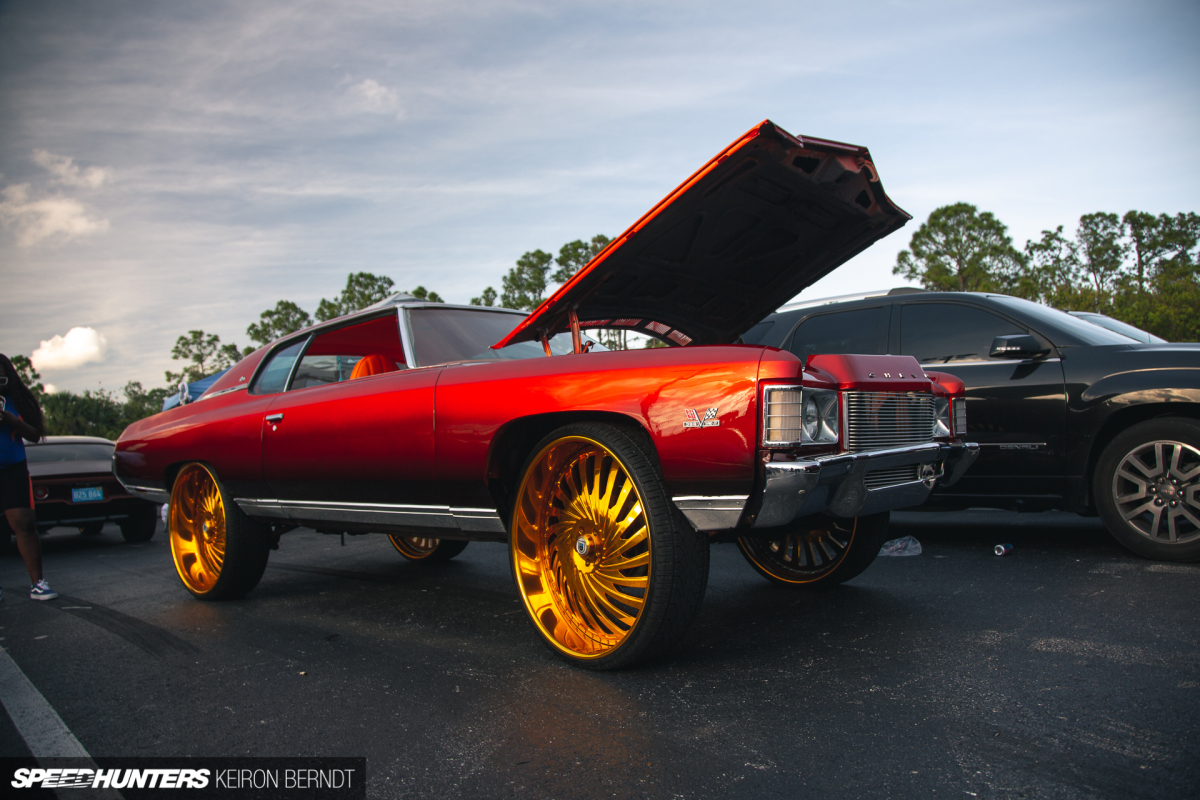 The three-orange paint and matching custom interior really stood out, but for me it's the 30-inch gold Asanti wheels that steal the show.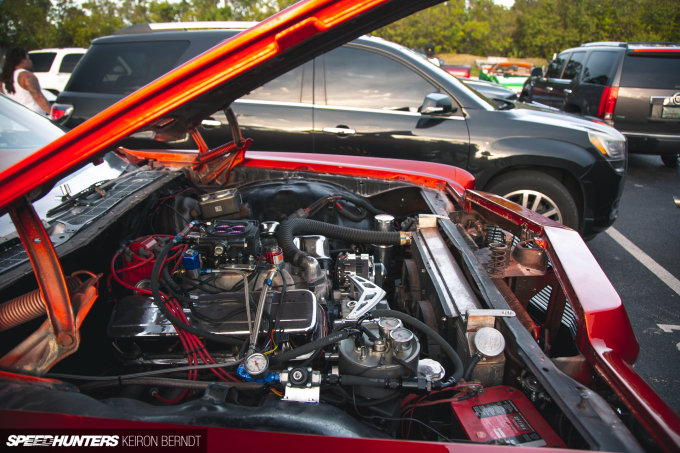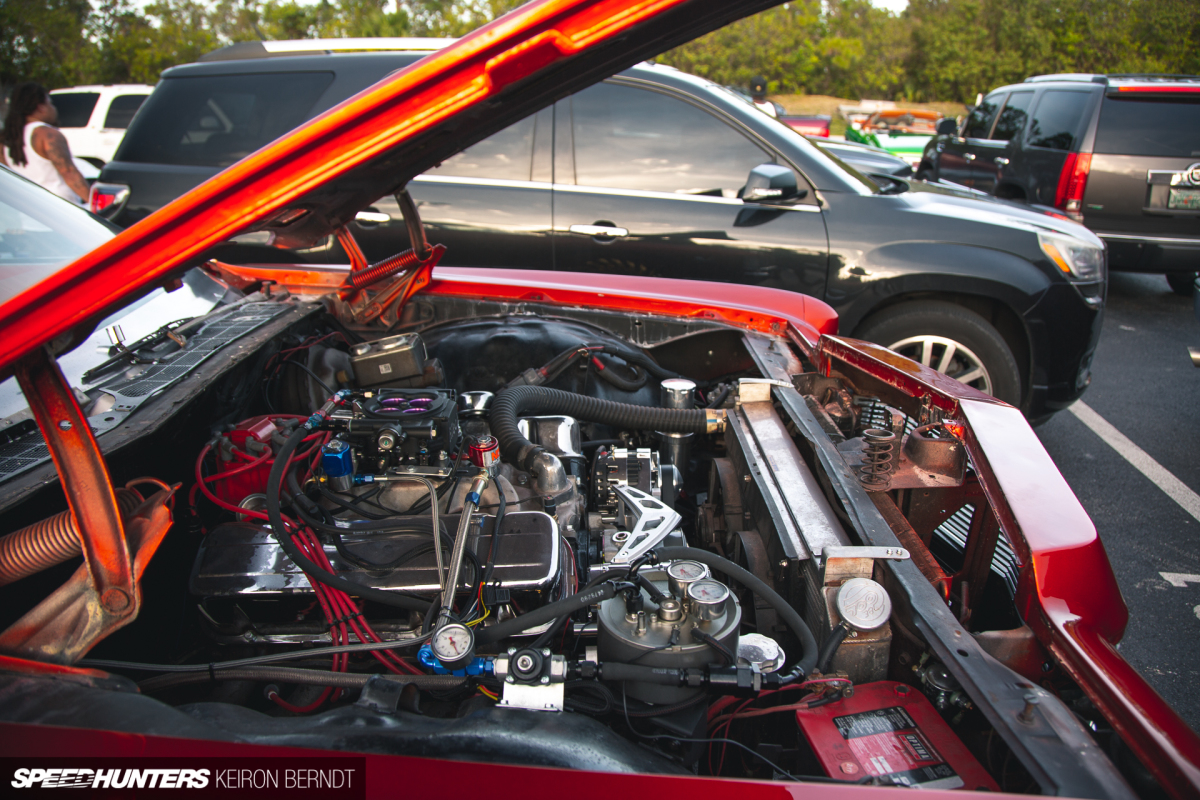 Like so many other Donks I was able to look over at this event – and to my surprise – performance has definitely not been left out of the equation either. Under the hood sits a 427ci Chevy big block with forged pistons, FiTech injection, and a 250hp shot of nitrous. Flink estimates the 7.0-liter V8 is putting down 600 to 700hp via a Turbo 400 3-speed automatic transmission. That's a lot of horsepower for any car, let alone something like this.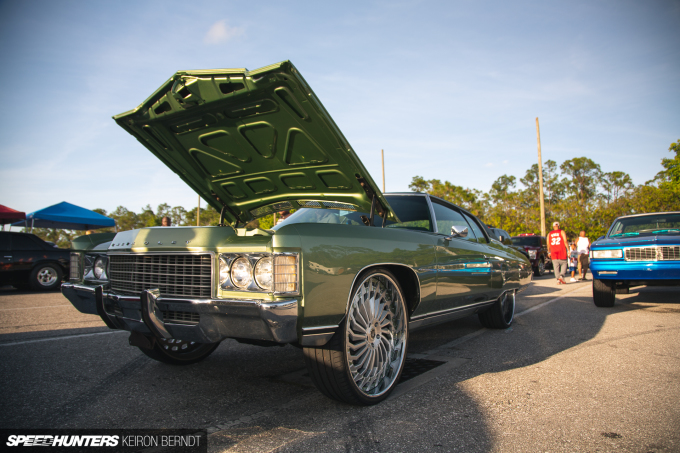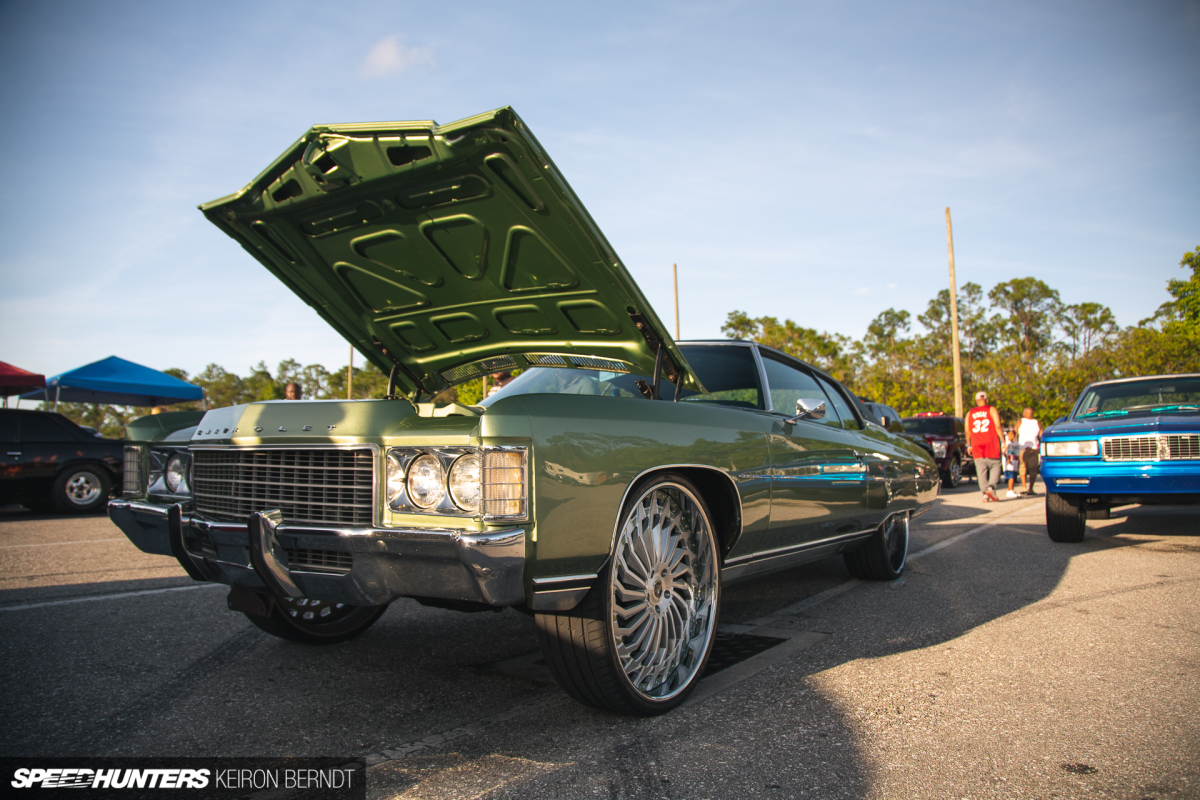 On my way to the dragstrip to catch some of the racing, I met the owner of another '71 coupe. Having grown up around cars, Tony has always been building something and this particular Impala, sitting on 26-inch Salvini wheels (with 7-inch deep lips out back), took a year to build.
Once again, this is a very complete build, if not somewhat more restrained than a lot of the other cars I looked at.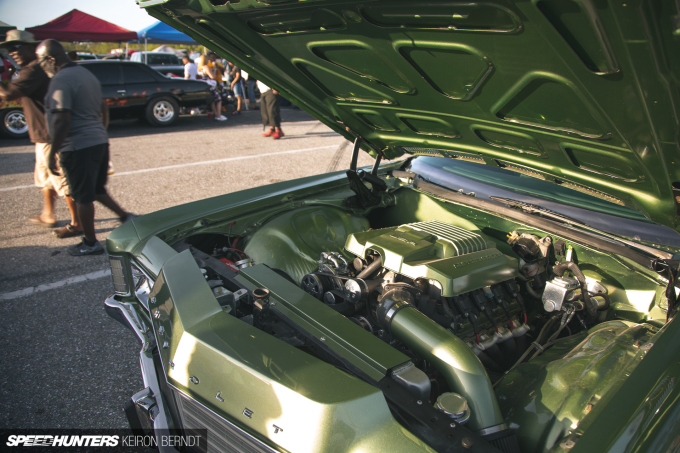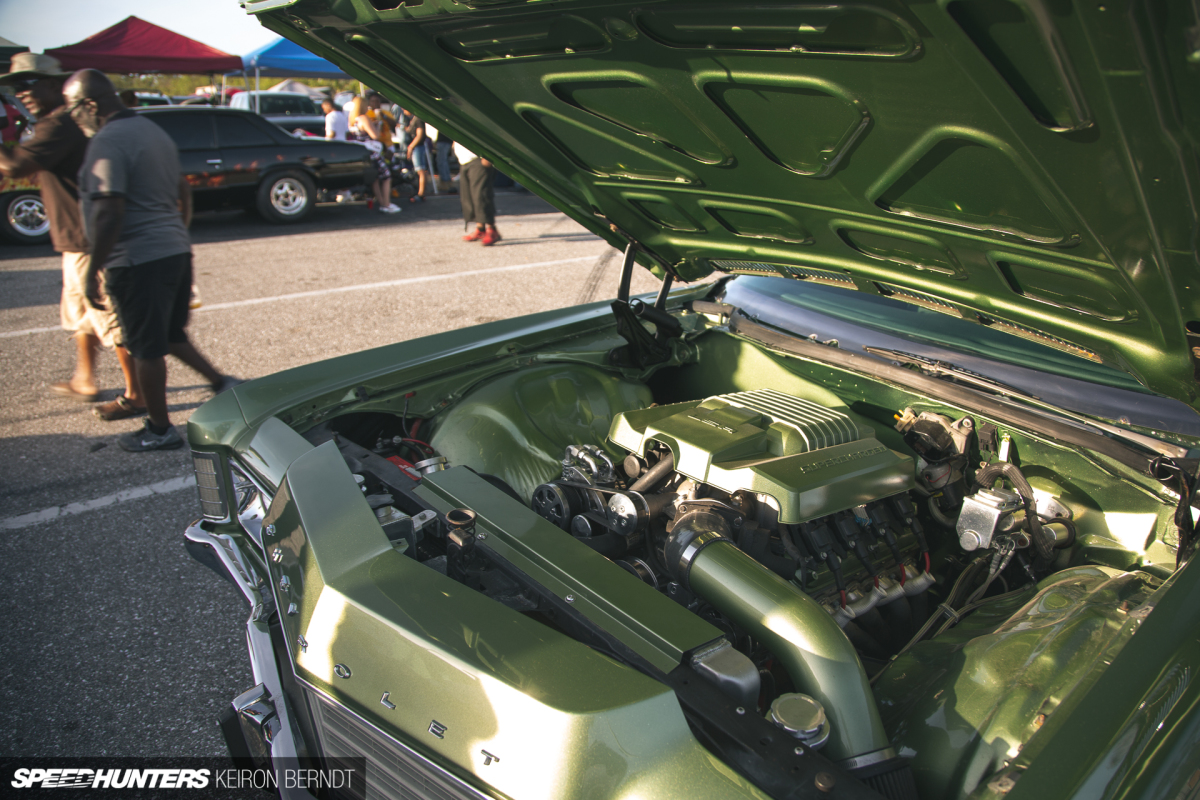 It's definitely not restrained under the hood though. The supercharged LSA adds up to around 700hp, but despite that output Tony uses the Impala as an everyday car.
Donk Culture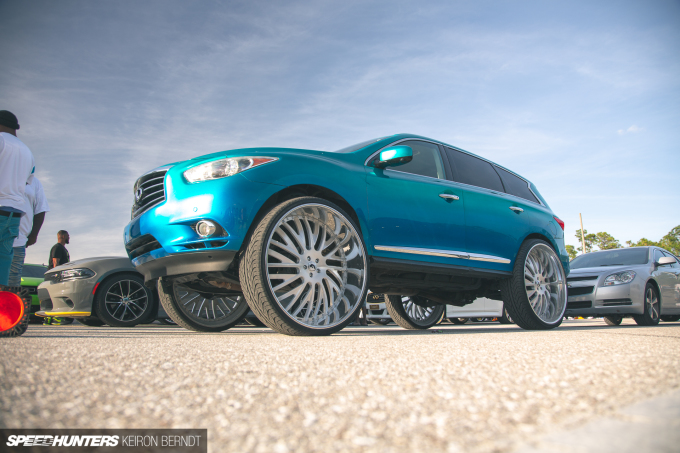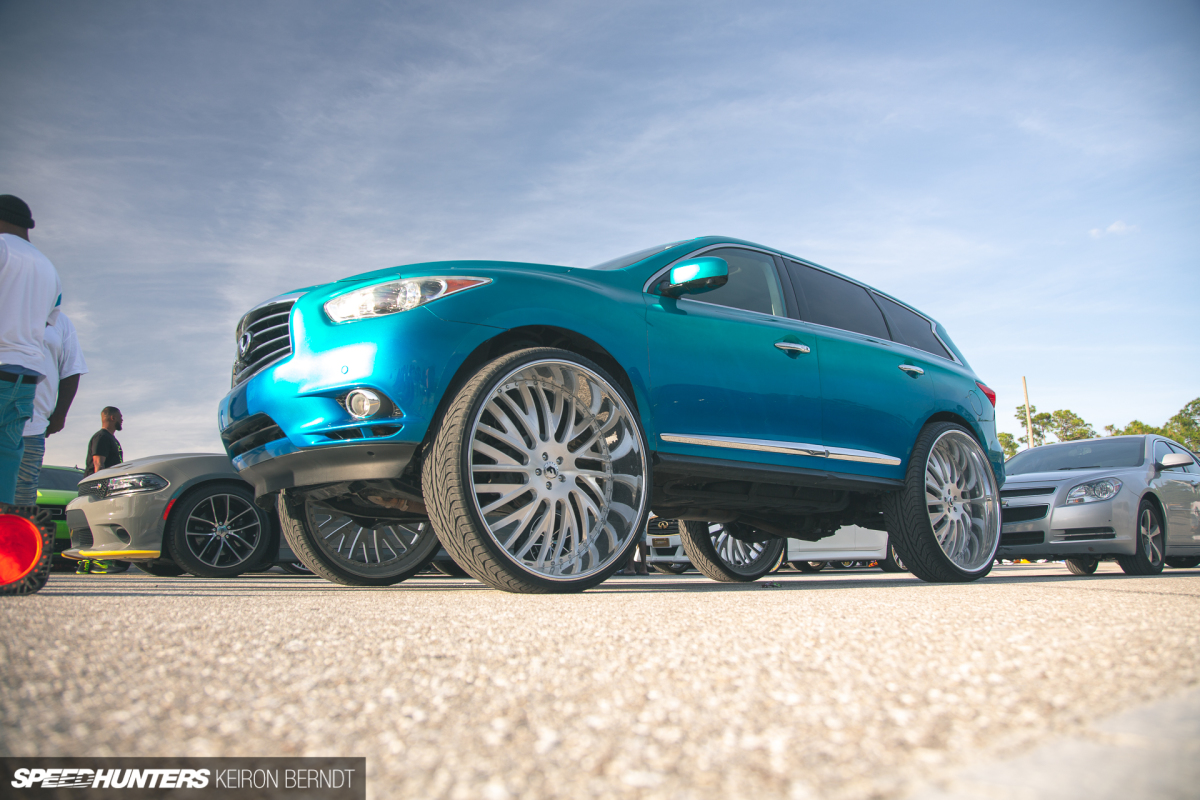 From a visual perspective, wheels are obviously the most important aspect of a Donk build – and the bigger the better.
In chatting with Jude from Corleone Forged who had a little booth set up at the event, I learnt that the biggest wheels his company makes is a 34-inch behemoth. Thirty Four.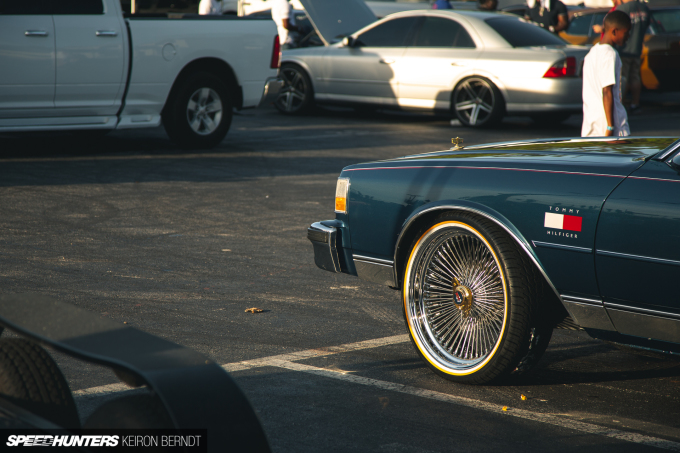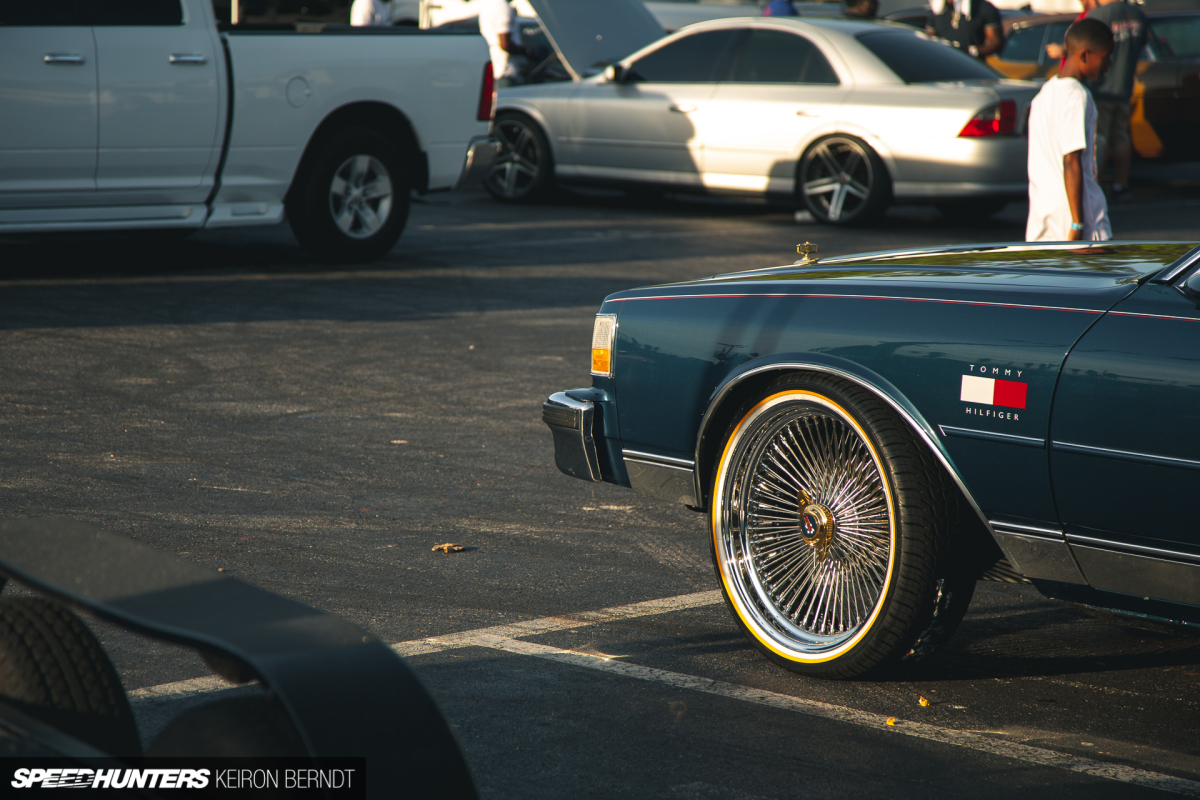 The size alone doesn't mean that they're the most expensive wheels in the lineup, Corleone gives its customers the option to design their own wheels, and the level of personalization extends to size, spoke style and color.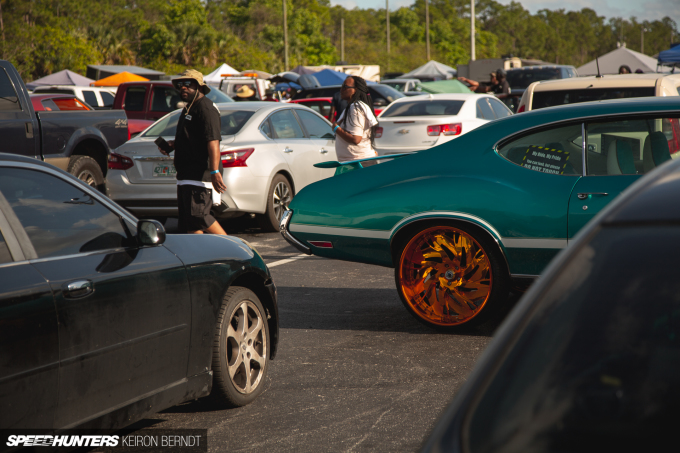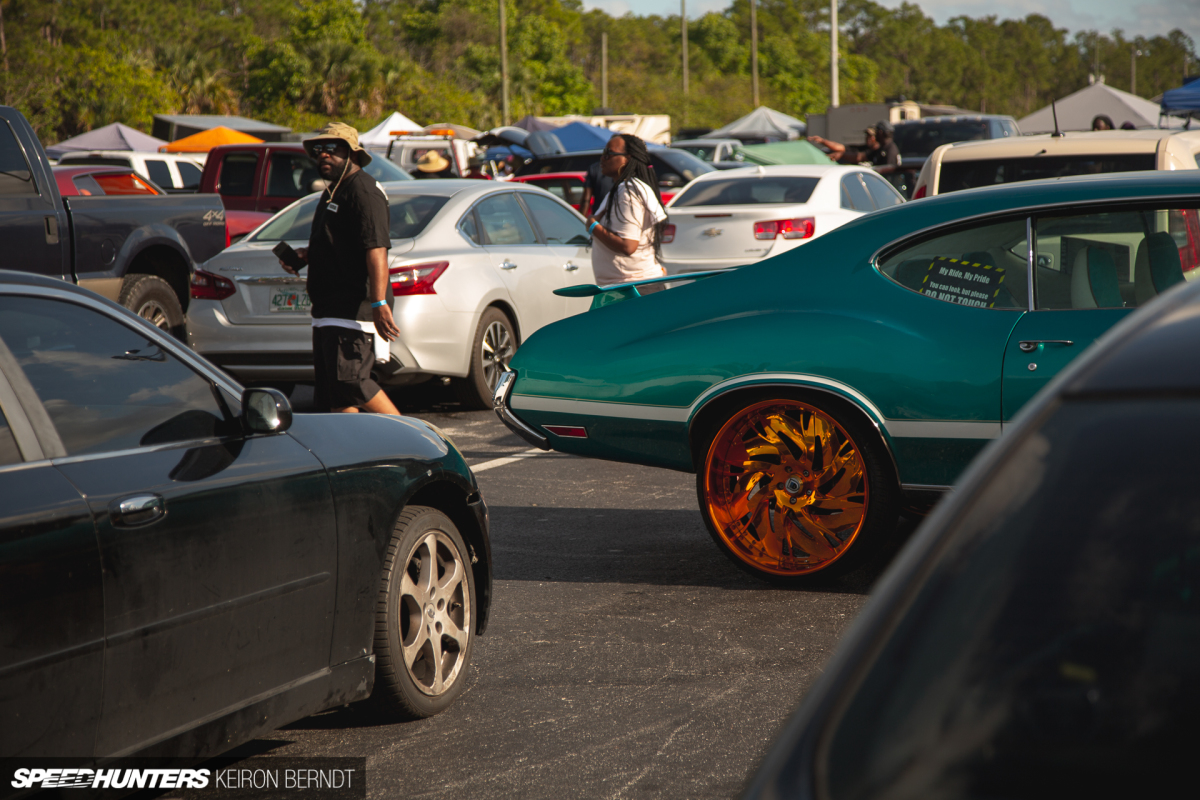 As one of the defining aspects of Donk, most owners don't hold back when it comes to wheels, and while an off-the-shelf fitments start at around $4,000, full custom sets can cost up to $20,000.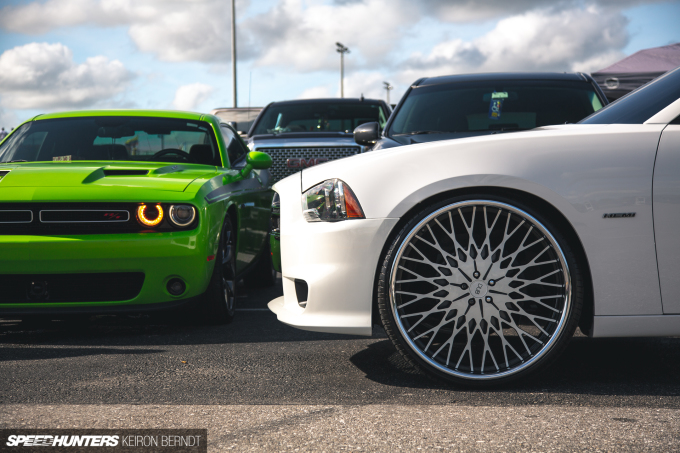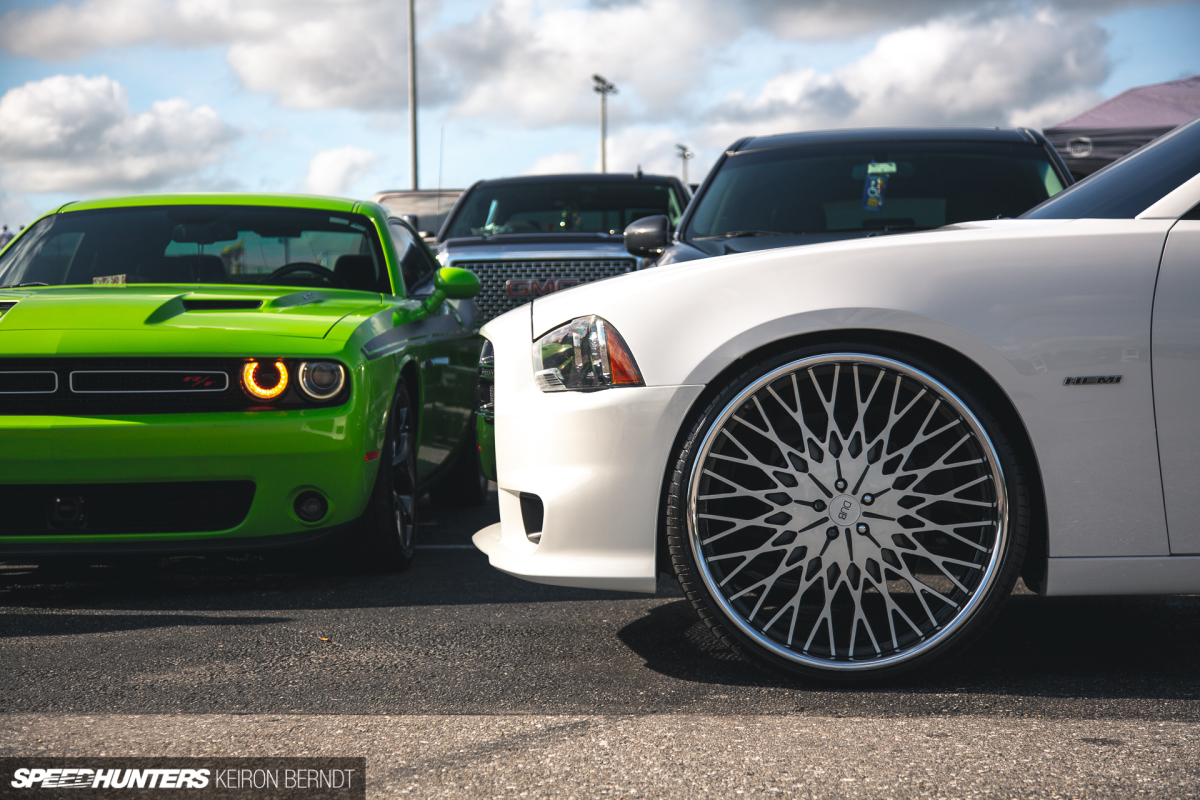 It's evident that this is a scene that thrives and grows on those involved always trying to one-up their last build, which is why the wheels have only gotten larger over time. It's perhaps part of the reason why modifications these days often extend to high-horsepower engines too.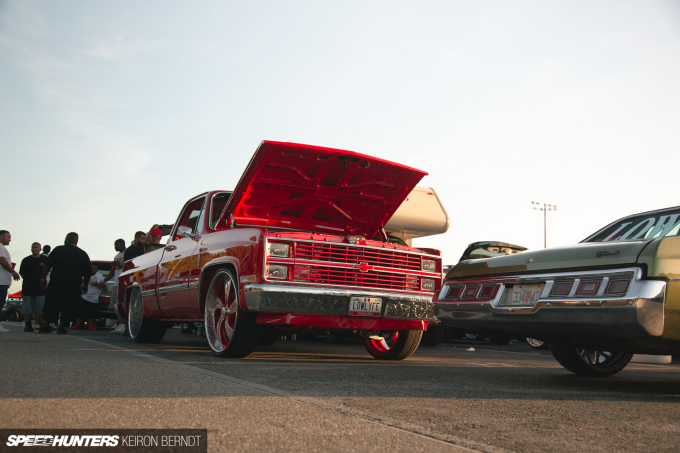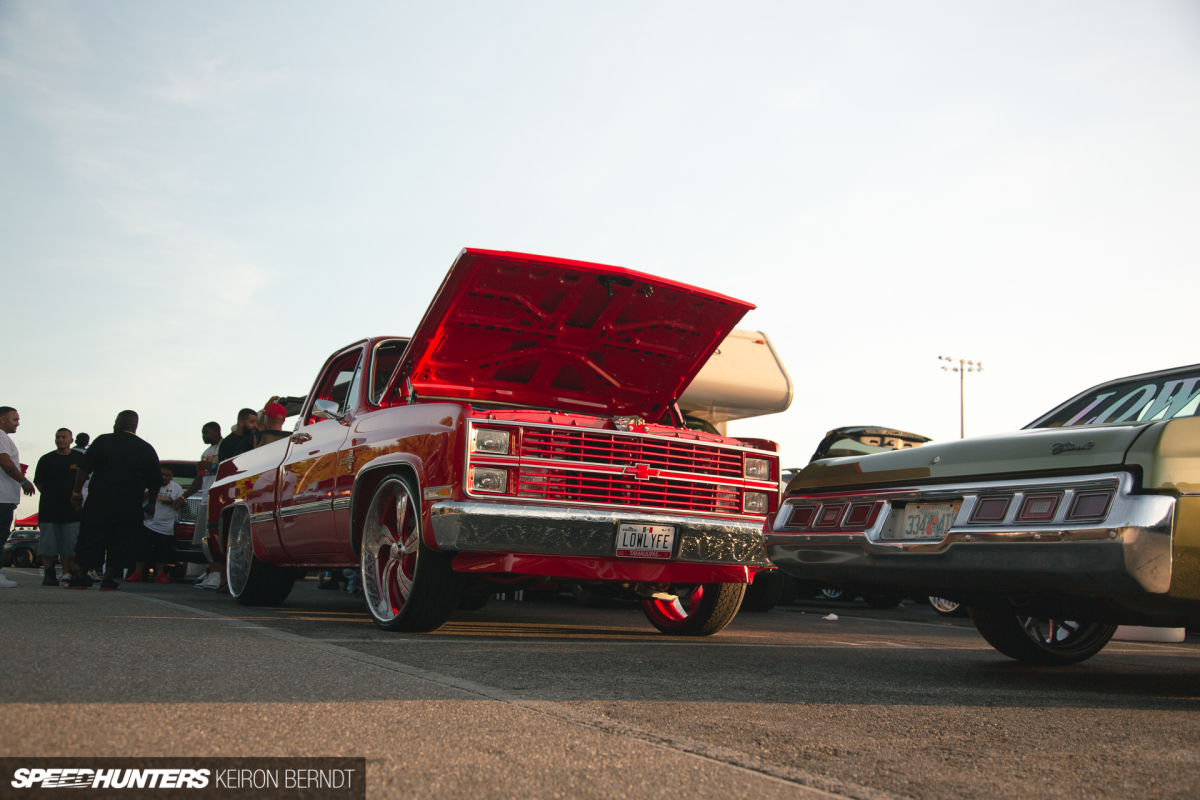 I was curious to learn about the origins of this scene, David, or 'Lowlyfe D' as he's more commonly known, was the right person to ask. Not only is he the current president of the Lowlyfe Car Club based out of Homestead, Florida, but he's been involved in the scene since the very beginning.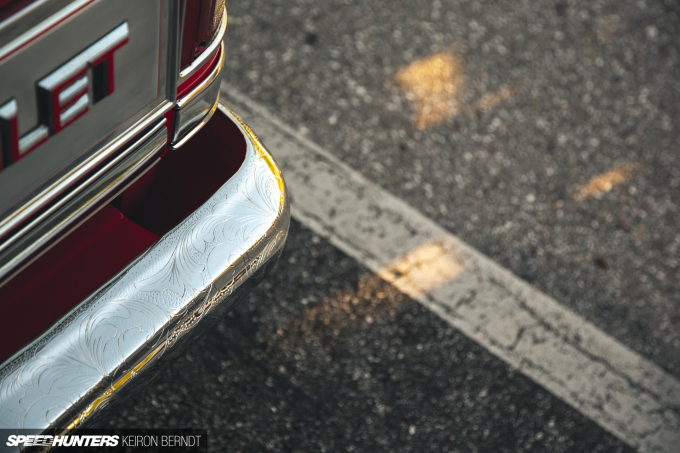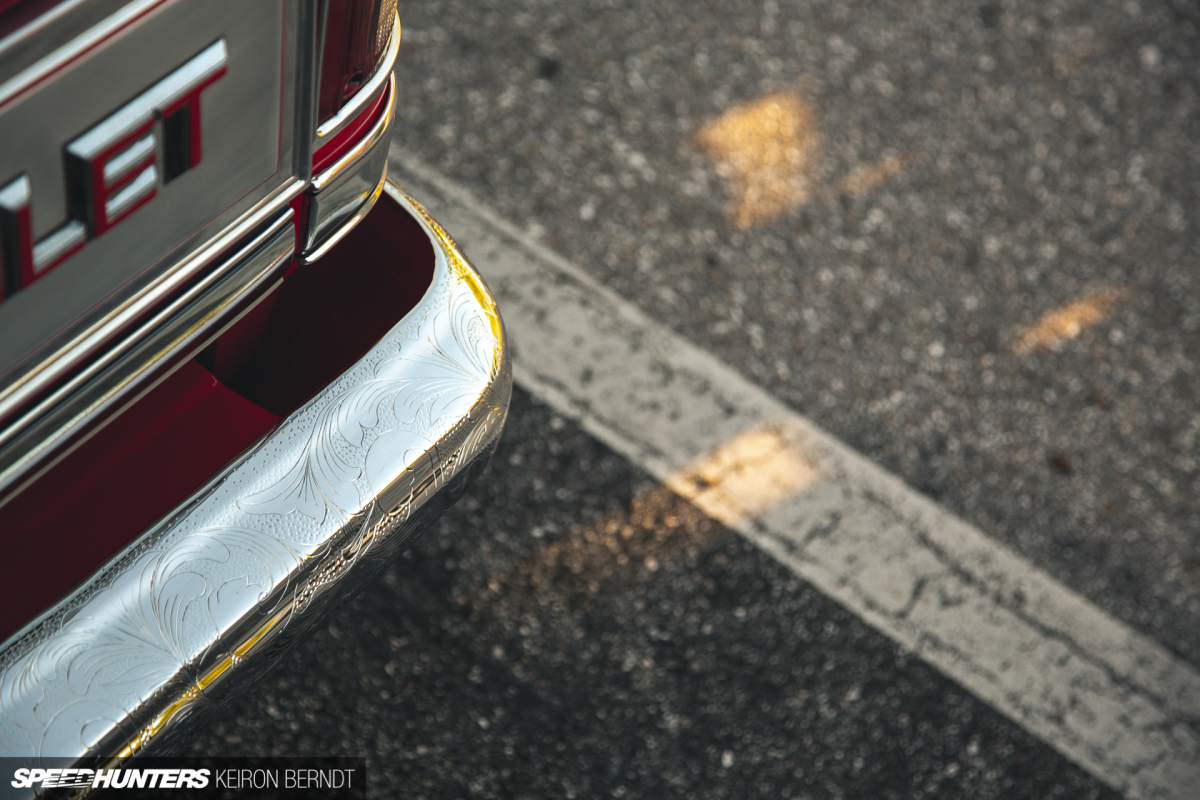 According to D, the Donk scene's beginnings can – ironically – be traced back to lowriders. While small wheels – specifically 13 and 14-inch wires – are clear favorites in lowriding circles, somewhere along the line someone fitted bigger wheels and it just spiralled from there. Lowrider cues can still be found in Donk builds though, custom paint work and intricate detailing being common traits of high-end builds.
D's 1984 Chevrolet C10 pickup isn't your average Donk. Not only is the base vehicle choice a little unexpected (D chose to build a C10 as it brought back memories of his grandfather's pickup), but this is a frame-up rebuild that features a raft of unexpected parts.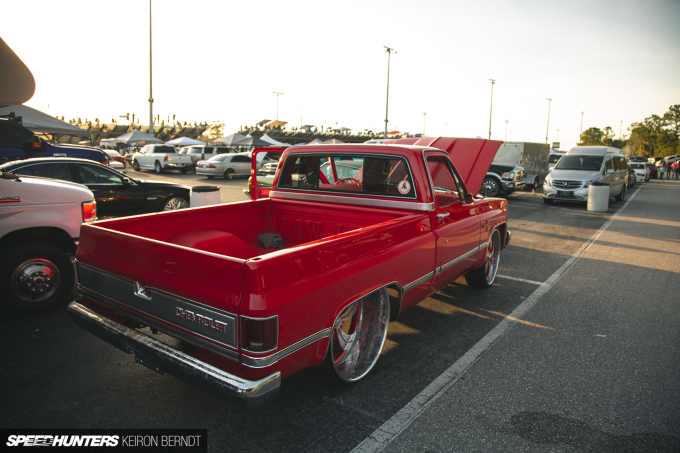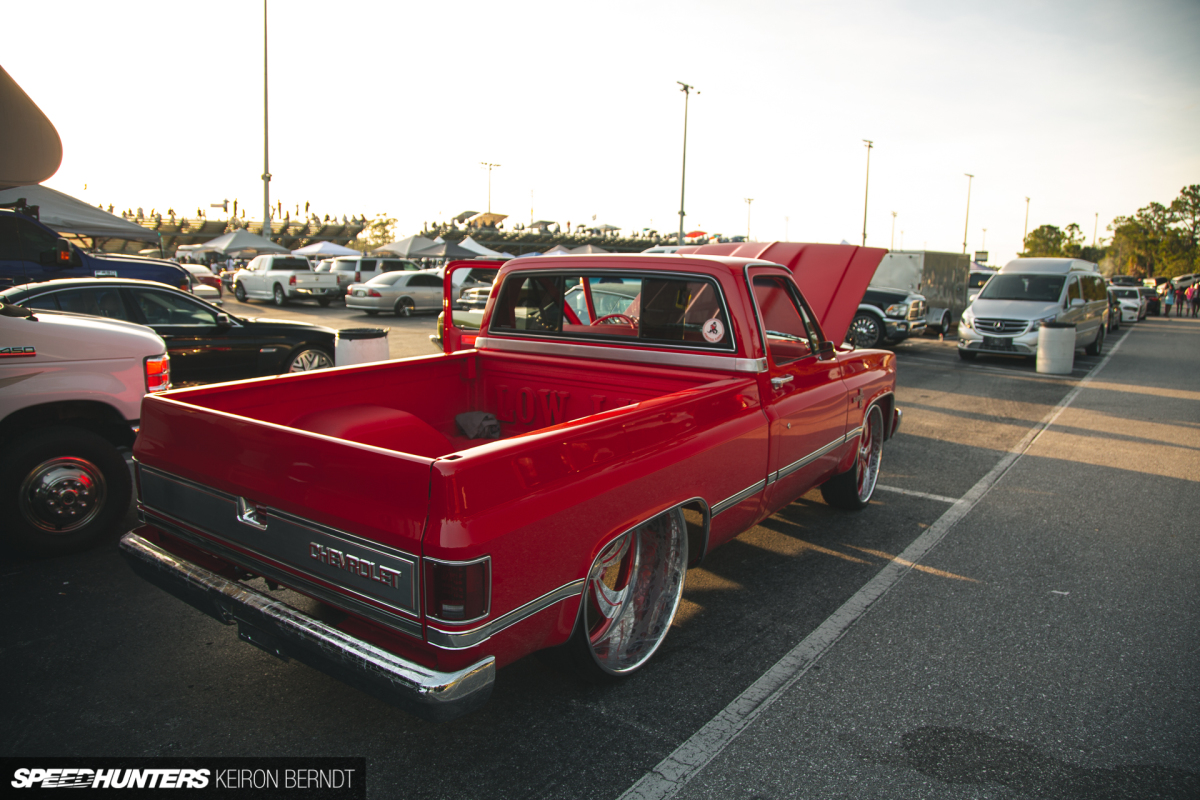 Under the hood is an LS2 good for 500hp, and ensuring the truck drives and stops well are QA1 coilovers and Brembo brakes. As you can see, there are tubs in the rear in order to tuck the huge 28×12-inch wheels.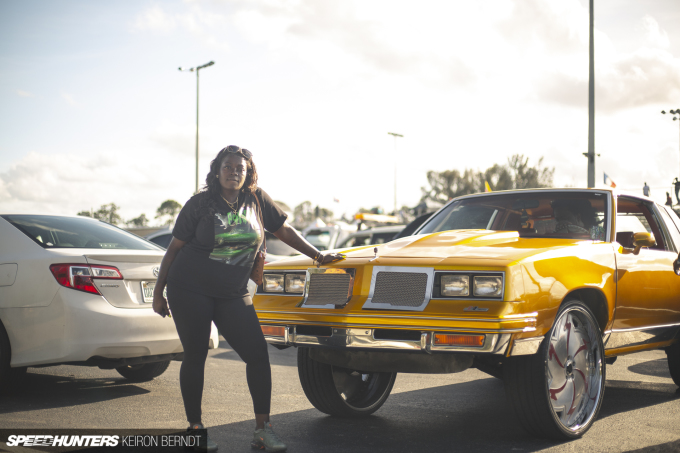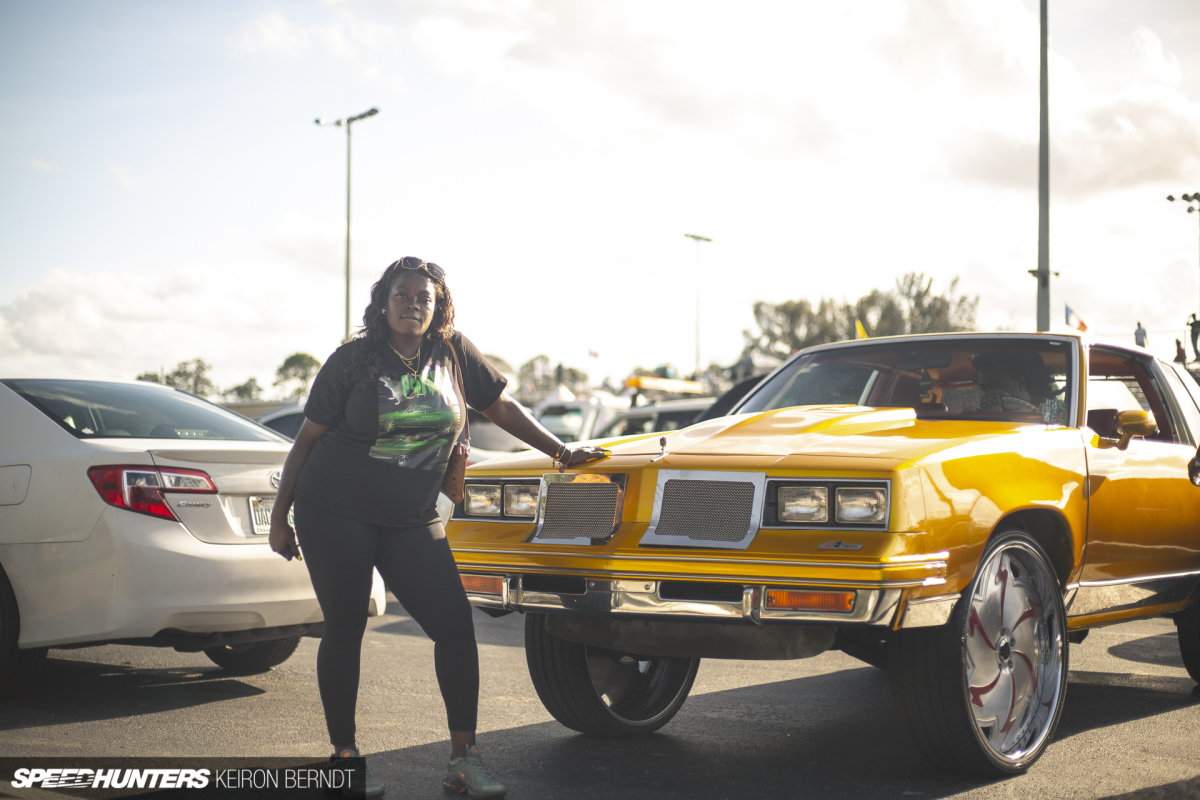 While this scene might not be everyone's cup of tea, the amount of passion and love from the people within the community completely drown out any negativity.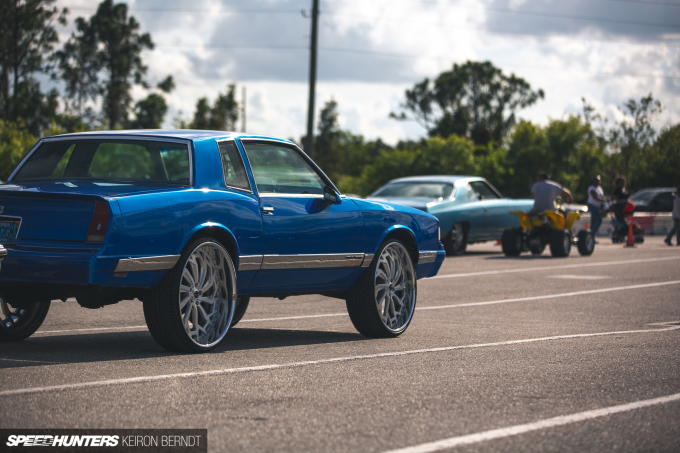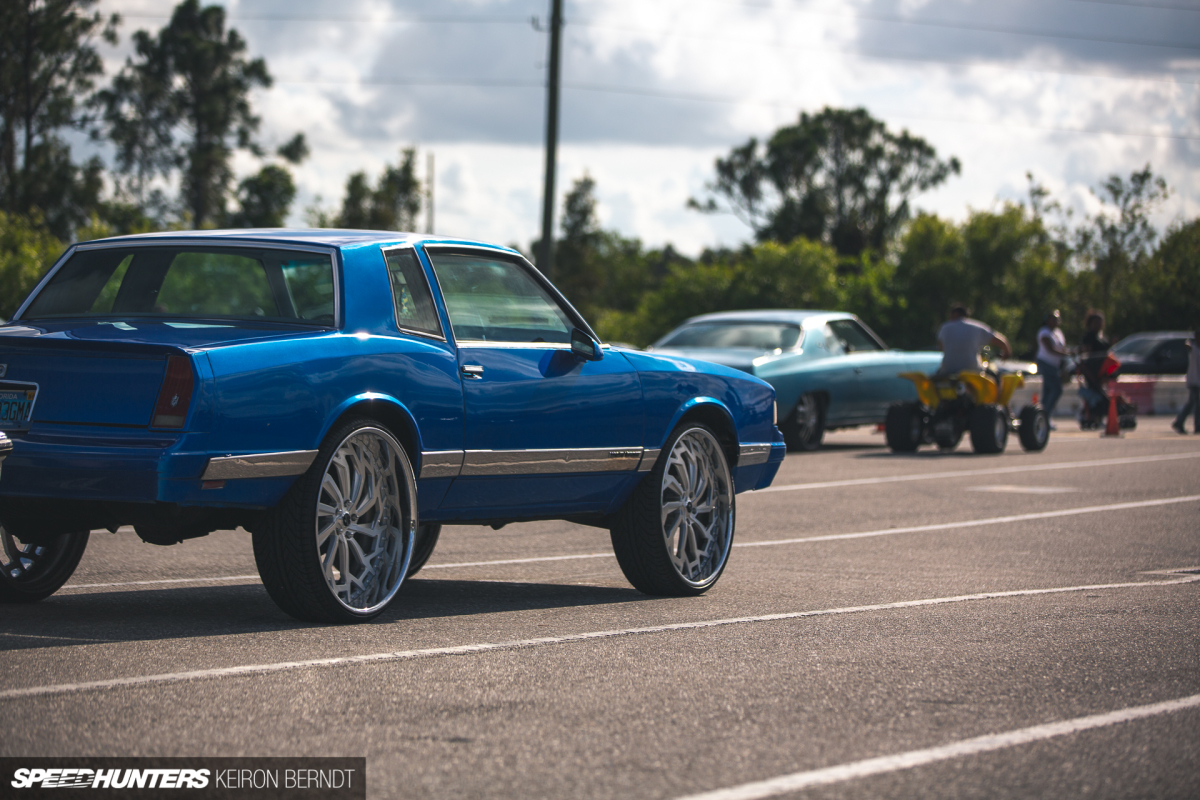 The builders and drivers are having a good time expressing themselves through their cars, and I'm sure that's something that we can all understand and relate to.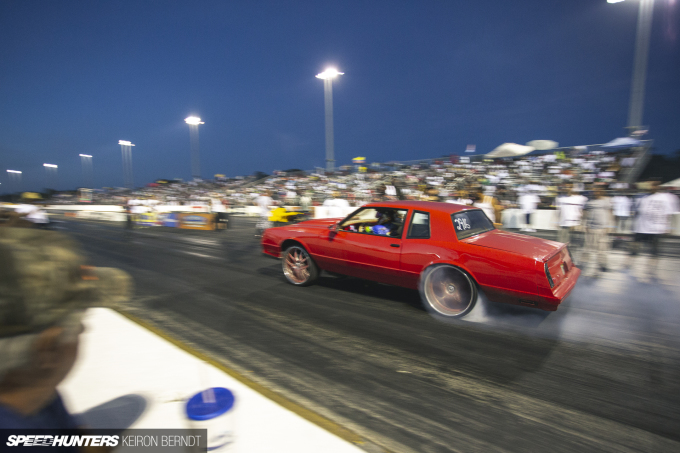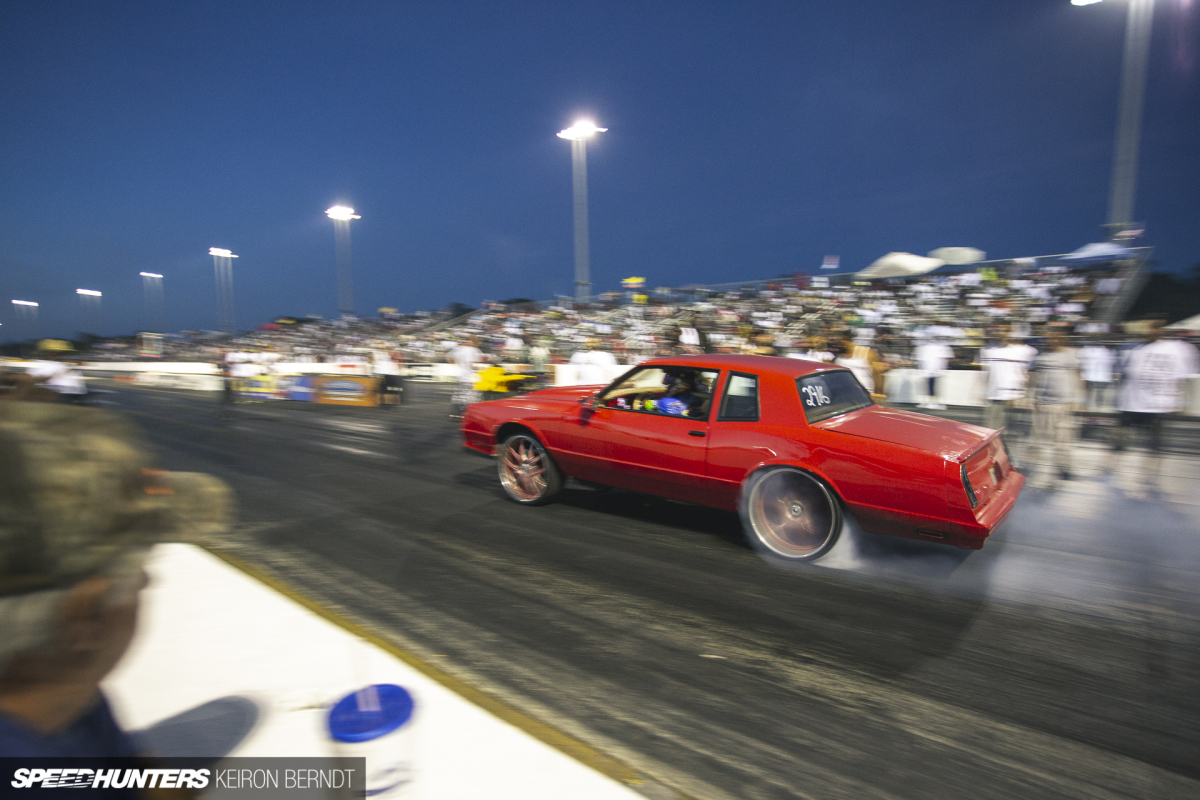 As I alluded to earlier, there's a lot more to the Donk scene in Florida than first meets the eye. I'll be back soon with my follow-up story from Street Beast II; I Watched A Donk Smoke A Corvette Grand Sport seems like a fitting title.
Keiron Berndt
Instagram: keiron_berndt
Keiron Berndt Photography