Can we talk about cooling for a moment?
When most people look at upgrading performance parts on their car, and I know I'm certainly guilty of this, upgrading the cooling system tends to slip down the priorities list in favourite of more flashy or exciting upgrades. While you might find it hard to get excited about cooling components in the same way that you do a shiny new turbocharger or exhaust, upgrading your car's cooling system not only brings with it improved and prolonged all round performance, but also extends the lifespan of all components connected to it.
This doesn't just extend to track driving either. If you drive your car hard on the road, especially if you've introduced more power into the mix, then upgrading your cooling system really should be a high priority on the list.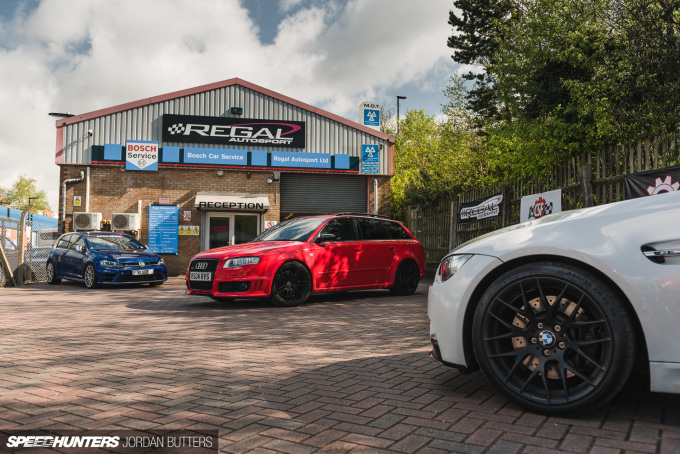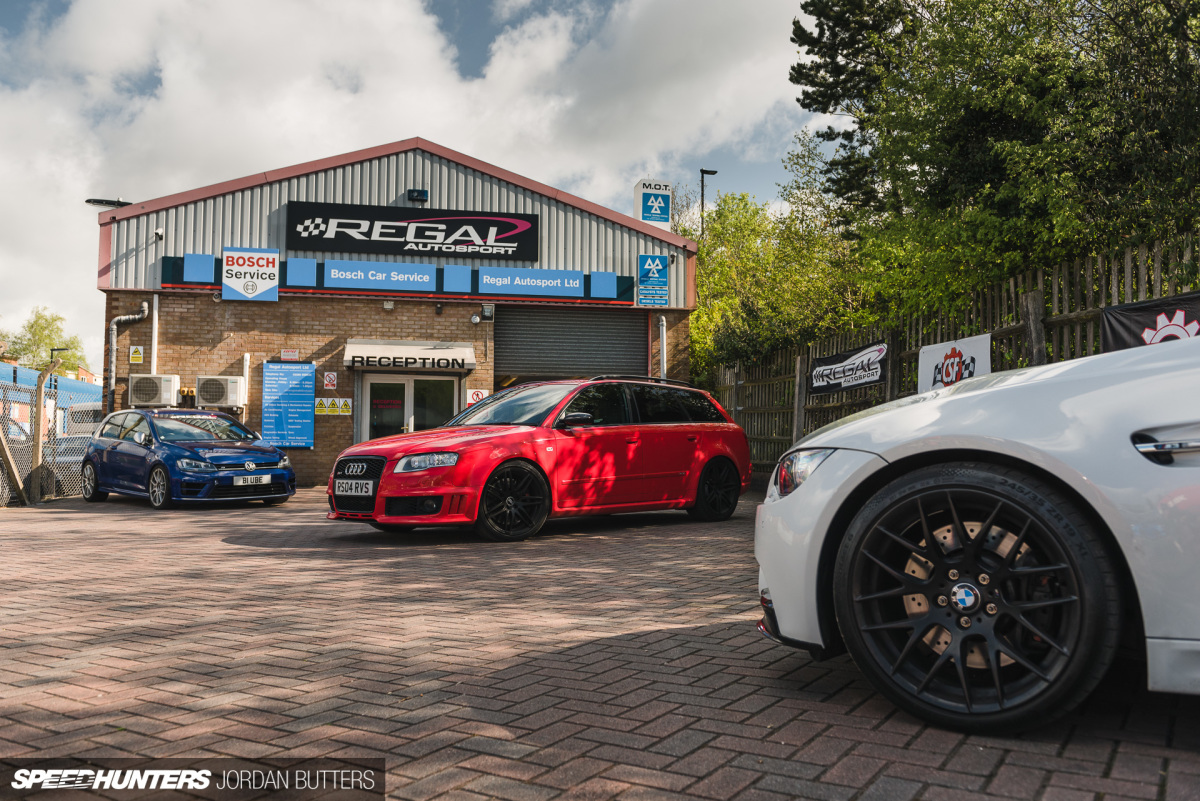 Last week I spent some time at Regal Autosport in Southampton while they worked at freeing up some of Project RS4's lost ponies – more on that to come soon. Regal are a UK supplier for CSF Race, and whilst there I got chatting to Ash Stewart, Regal's marketing guy, who took some time to show me around some of CSF's products. Regal keep a large stock of CSF products, and keep busy installing them on customer cars on a daily basis, so they're pretty well versed when it comes to the benefits. We've shared information about CSF Race with you previously on the site, but I wanted to pass on a few snippets of information as to why we've chosen CSF as an official partner to Speedhunters, why the Speedhunters team choose to run CSF products on our own performance cars, and what the benefits are of choosing CSF products for your own builds. So, now fully educated on snazzy CSF features, here are five of my personal favourite things about CSF's range of cooling goodies…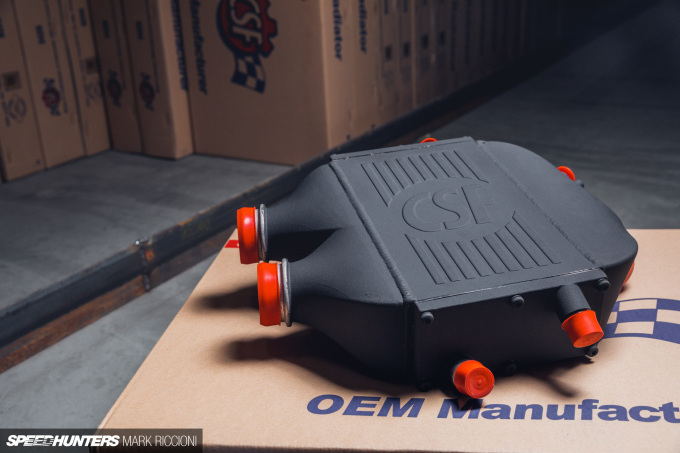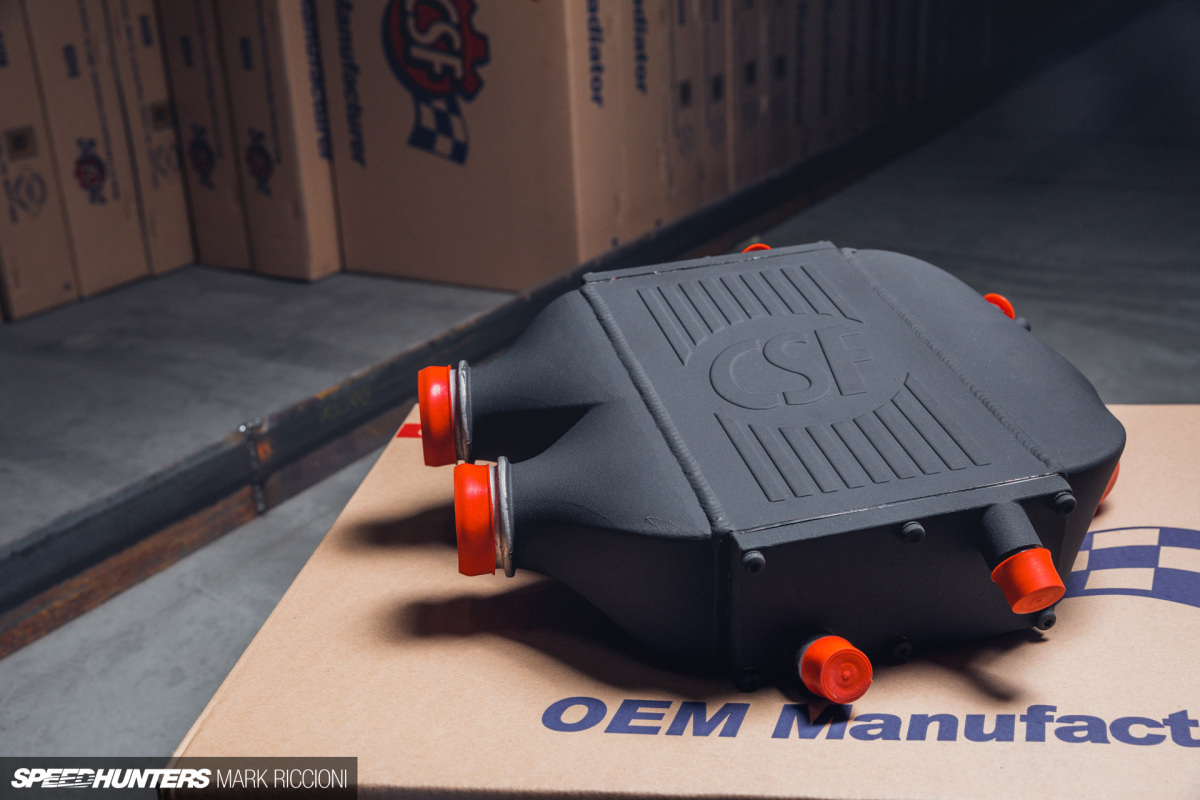 1. More than radiators
It's the first thing you probably think of when thinking about cooling, but CSF's line-up extends to much more than just radiators. There's a wide range of cooling solutions available for the most popular makes and models and, depending on application, alongside uprated radiators, you've everything from charge coolers, oil coolers, DCT coolers, PAS coolers and intercooler cores for custom fabrication to choose from. If you're driving your car hard on the road, or going anywhere near a track, then upgrading as much of your cooling system as possible will ensure that everything keeps running nice and cool.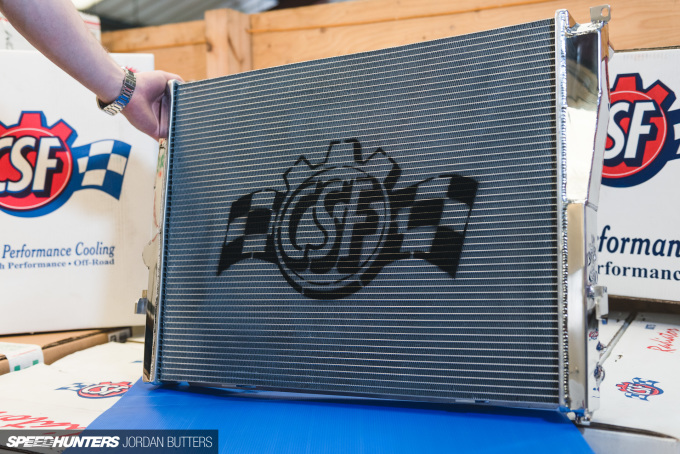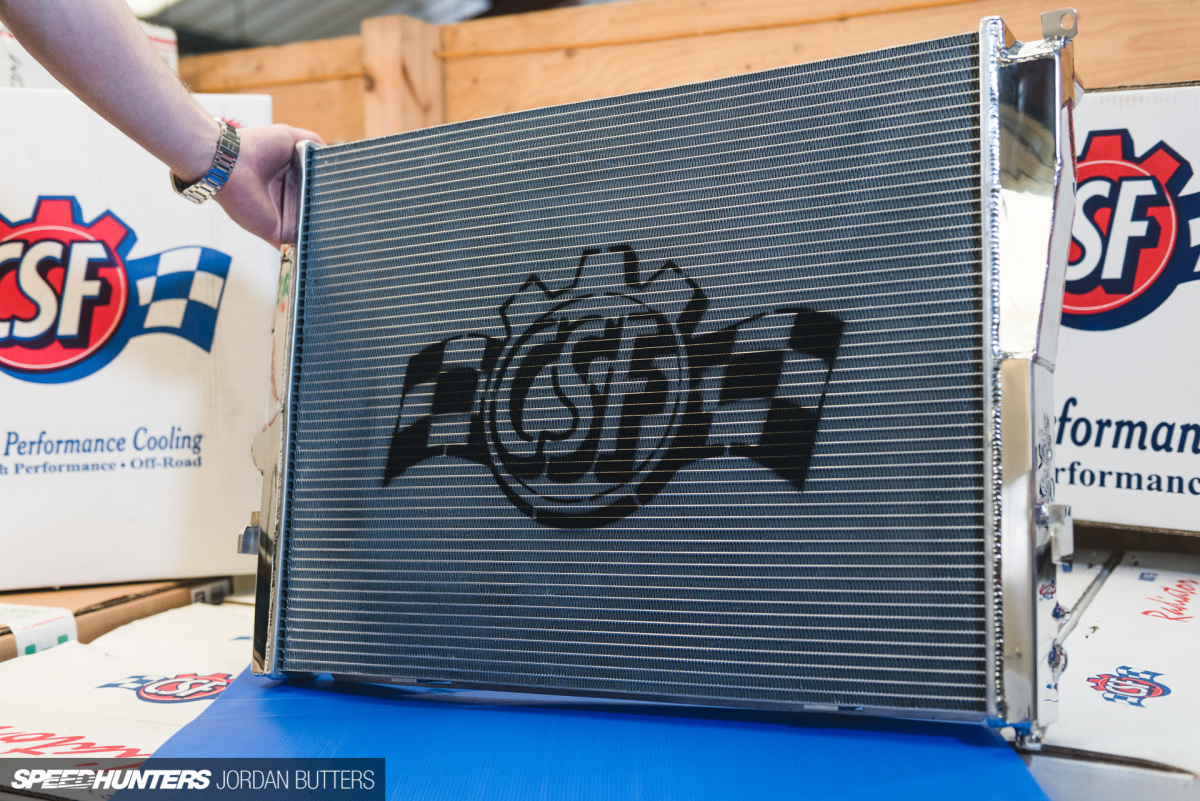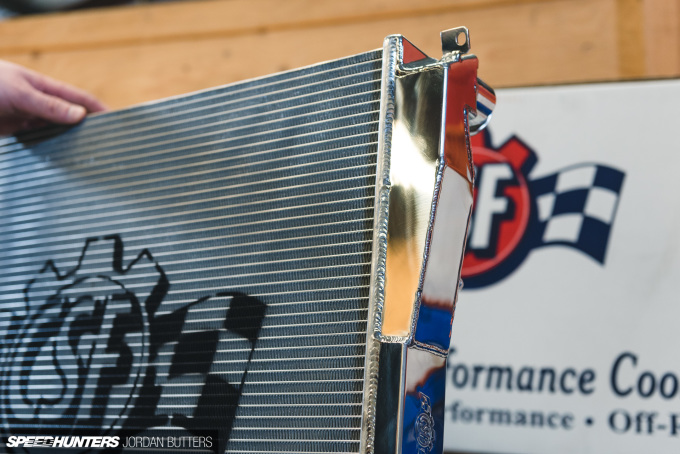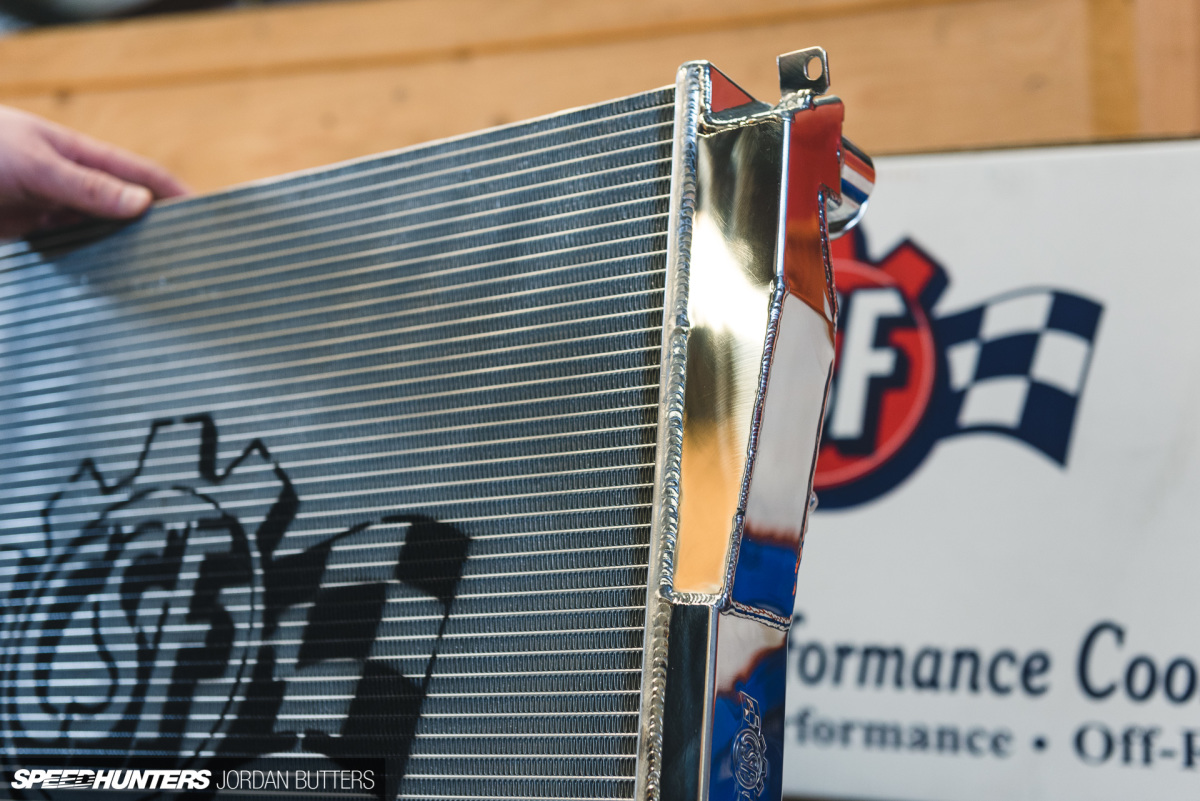 2. High efficiency core
When it comes to cooling systems, core design is everything, and CSF's radiators boast a high efficiency core to ensure that that maximum cooling efficiency takes place within the limited space available. Take, for example, CSF's E9X M3 radiators (shown above) – they feature a dual-core, triple-pass design, so the fluid passes through the radiator three times (rather than just once as with OEM). This significantly increases the cooling capacity of the unit over OEM, and you don't even have to be taking your car on the track to reap the benefit.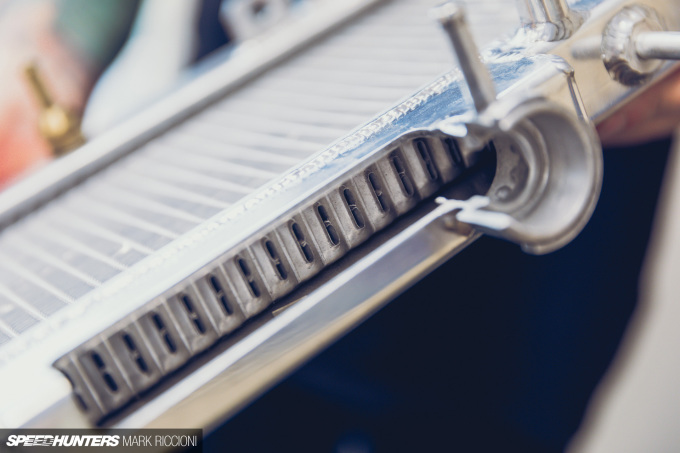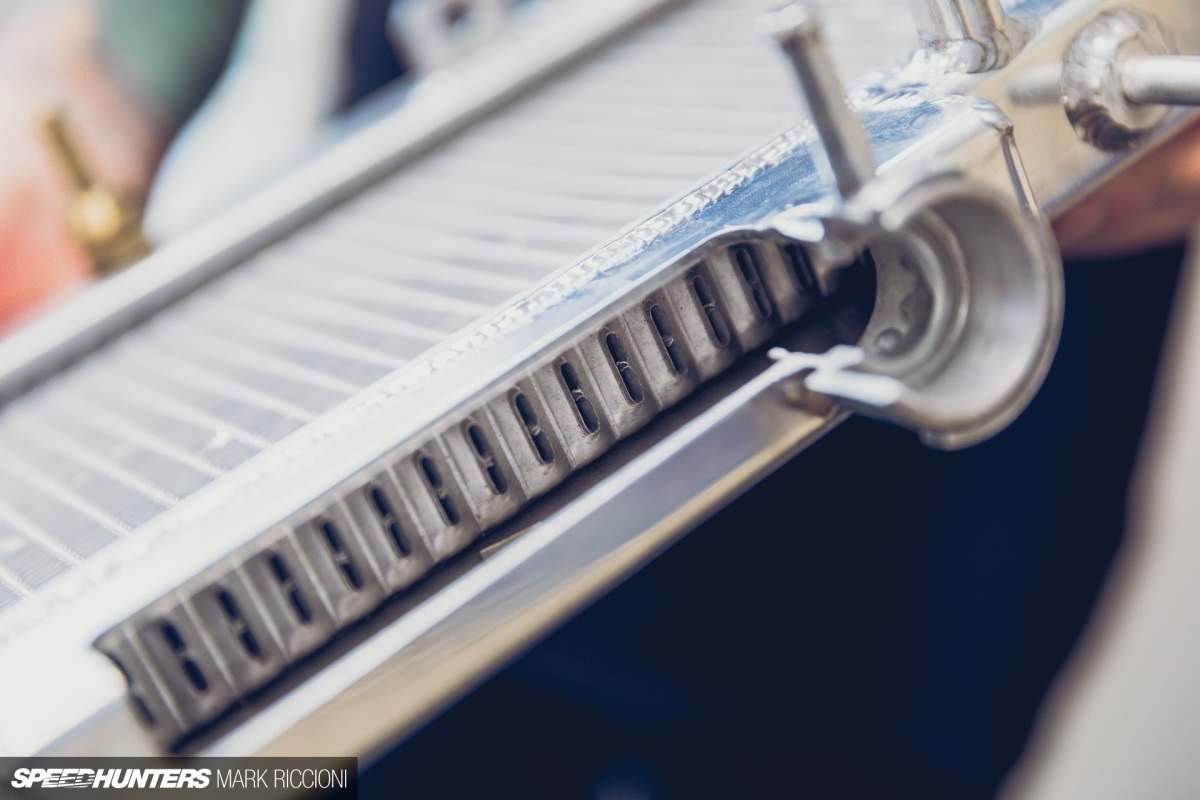 3. The details
While you can admire the metalwork on the outside of CSF's radiators, it's on the inside where the attention to detail really counts. Using CSF's B-Tube technology, CSF radiators are able to utilise thinner and lighter aluminium without compromising strength. This 'B' shape tube also increases the surface area of the tubes by around 15% over 'O' tubes, improving heat transfer capability. Even the fins within CSF products receive the same attention to detail; they're individually louvred and precision-aligned under wind tunnel testing to ensure maximum air flow. All of these little touches add up to the unit's ability to cool above and beyond competitors' products.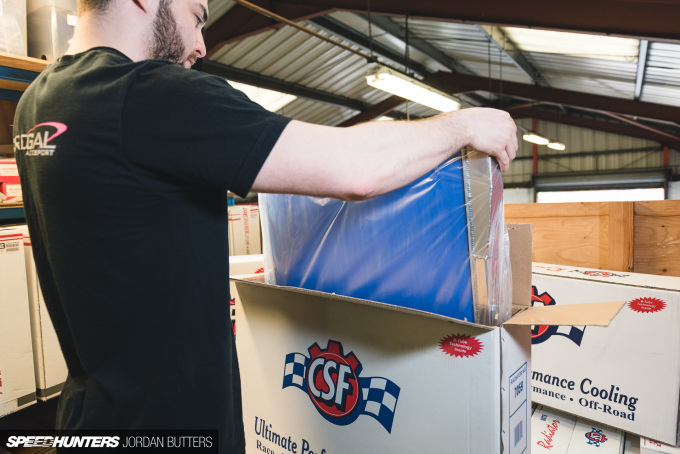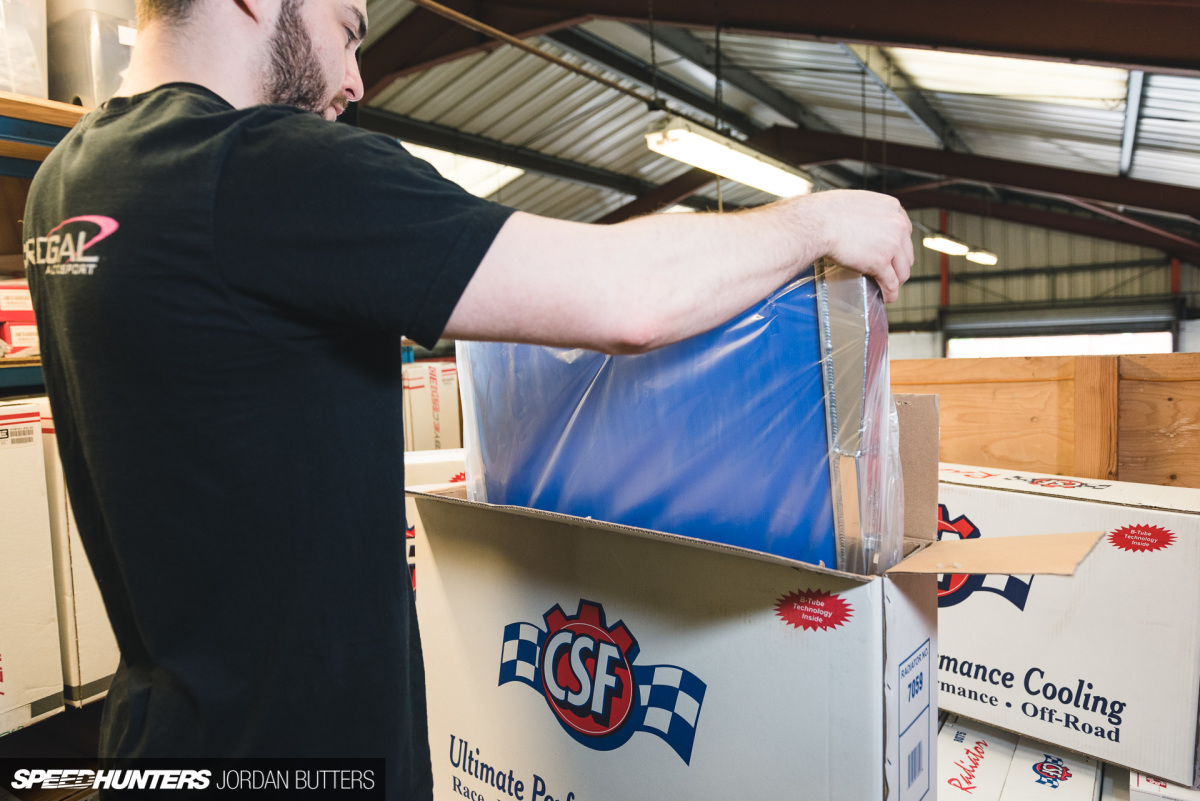 4. Packaging
It might seem strange to single out a component of the product that's going to end up in the bin, but attention to detail in packaging is important. First off, with components that are sensitive to knocks and bashes, taking care over packaging to ensure that the products are well protected and cushioned ensures that your cooling bits arrive in the same condition that they left the factory. To that measure, CSF actually drop tests its packaging from 10ft, just incase your courier wishes to do the same. Also, for me personally, there's something about unboxing a well-packaged product that's part of the satisfaction of purchasing it. Just like when you open a new iPhone, the experience of owning a new product should start from the moment that you pick up the box.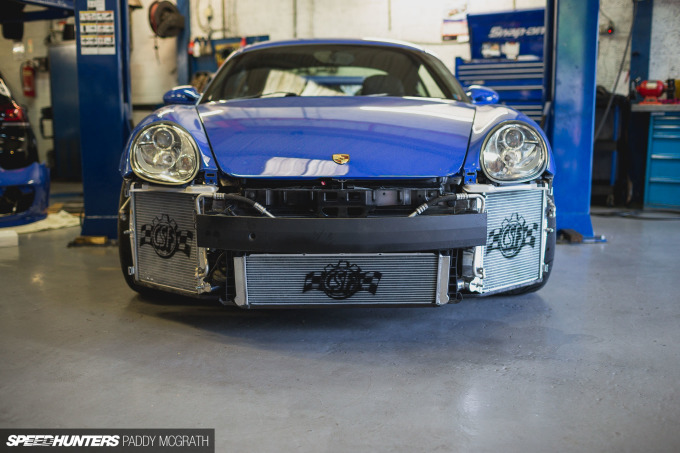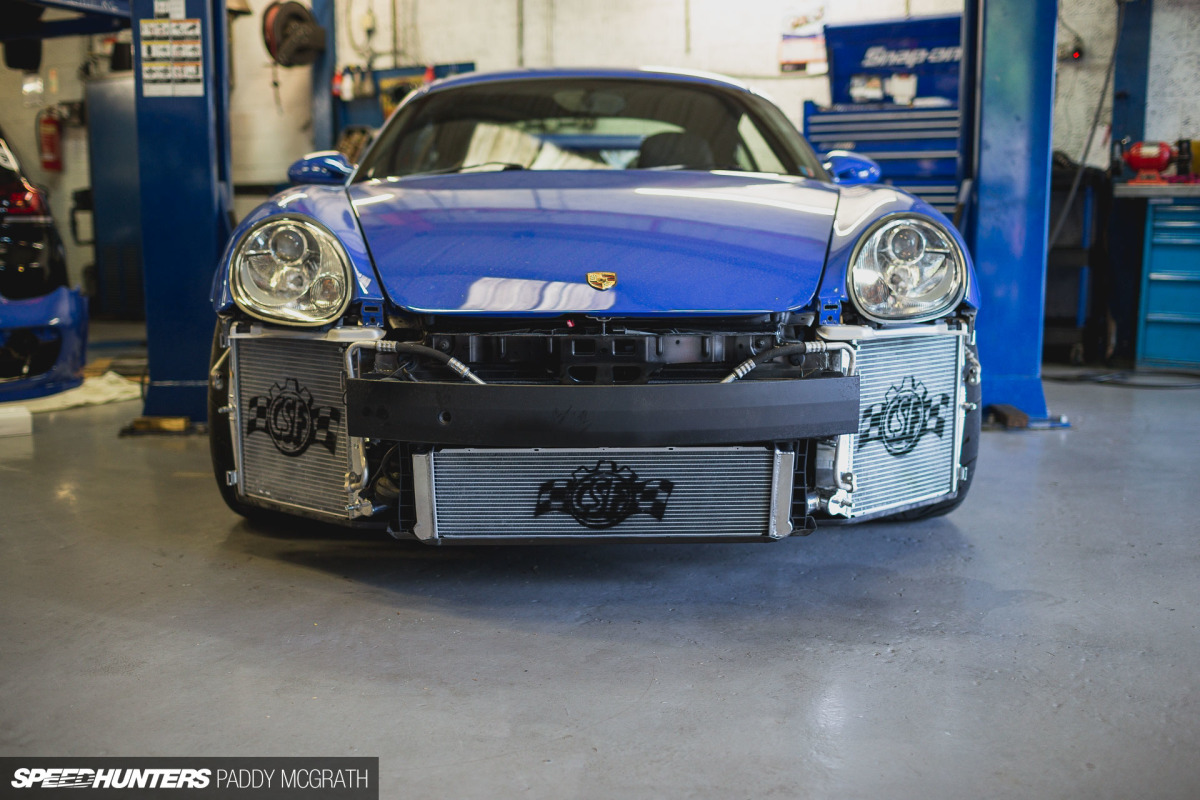 5. Fit & finish
Performance parts need to perform as an absolute priority, but fit and finish is another key factor in ensuring ease of fitment and longevity. If you can stop staring at yourself in the one-hour polished finish of its radiators, you'll quickly notice that CSF's products are designed to be a straight swap for OEM, using all OEM connectors and making fitting incredibly simple. I could probably manage it, and I struggle with the simplest of mechanical tasks. This spans across all of CSF's products, from radiators to oil, transmission and power steering coolers. Even those with a larger surface area or greater capacity will slot straight in where they're supposed to.
We want to hear you voice on cooling upgrades. Is it something that sits high on your list of priorities? What would you place above cooling upgrades on the list and why? What cooling components have you installed and what are the benefits you've seen?
Even better, let's get really geeky – is there anything more you'd like to know about cooling system upgrades? We can delve into the more technical aspects of what each upgrade does for your car and what it means in terms of performance and put questions directly to the engineers at CSF. Drop a comment below and let's open up the conversation…
Jordan Butters
Instagram: jordanbutters
jordan@speedhunters.com