Barrels Of Fun
In Hollywood, typecasting is either one of the best or worst things that can happen to an actor. From an optimist's perspective it promises a steady stream of reliable work, but from a pessimist's standpoint it's a repetitive and boring way to make a living. A typecasting analogy doesn't quite transfer 1:1 into the car world – they are inanimate objects after all – but certain cars, by make, design, or both, are often assumed to only be good at certain things.
S-chassis for drifting, Subarus for rally, Cadillacs for cruising, trucks for hauling, Mustangs for cr… well, I'm sure you get the idea without me needing to list off any other automotive clichés.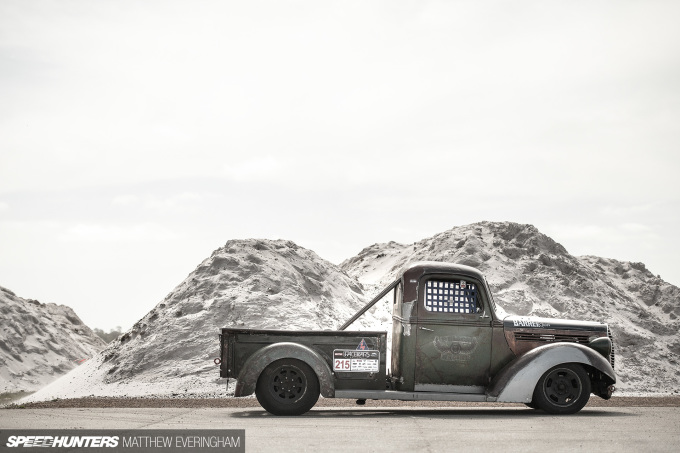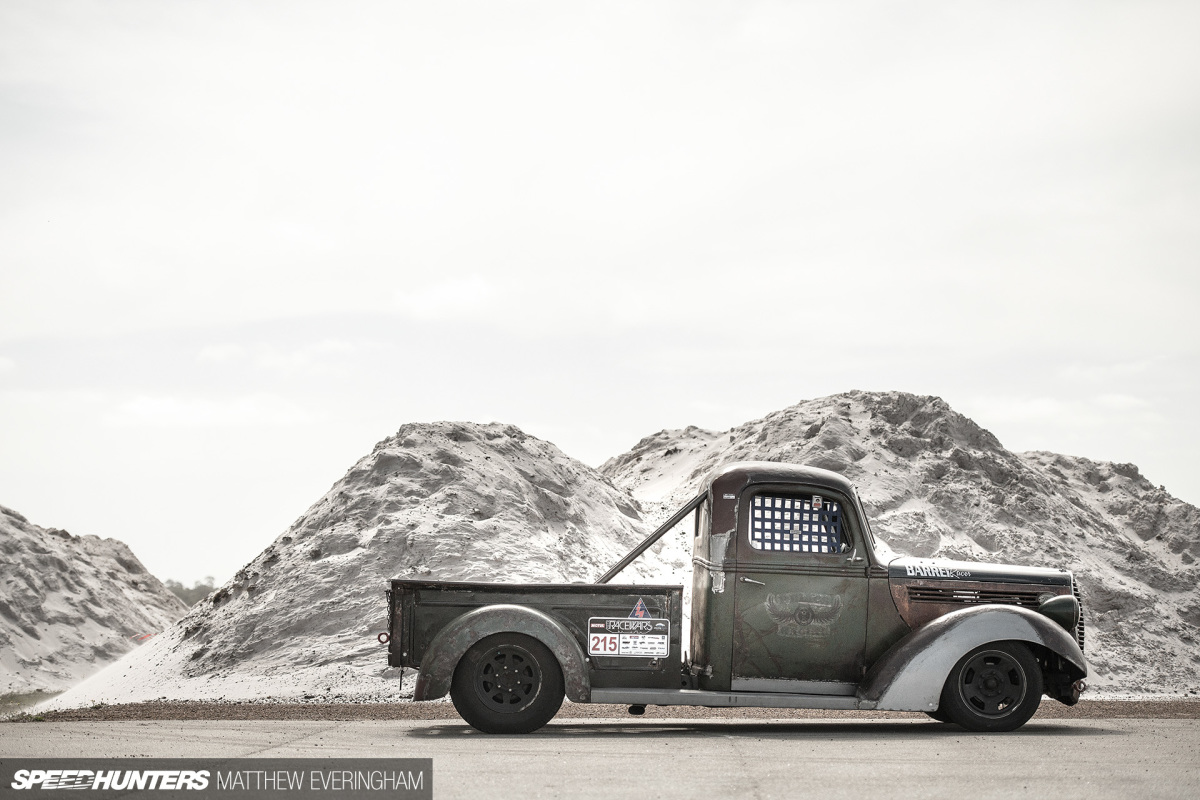 Playing off a platform's manufacturer-designed strengths is often the cheapest and safest choice, and many of the cars featured on Speedhunters have done just that. While that's all well and good, I'm sure most of you agree that the more interesting feature subjects are those that operate outside the proverbial box.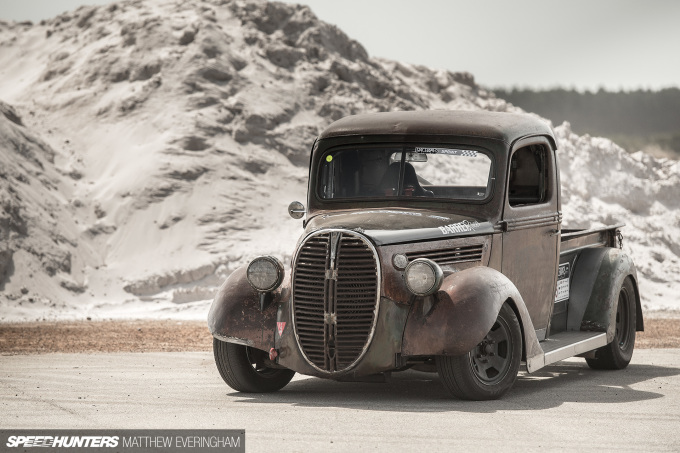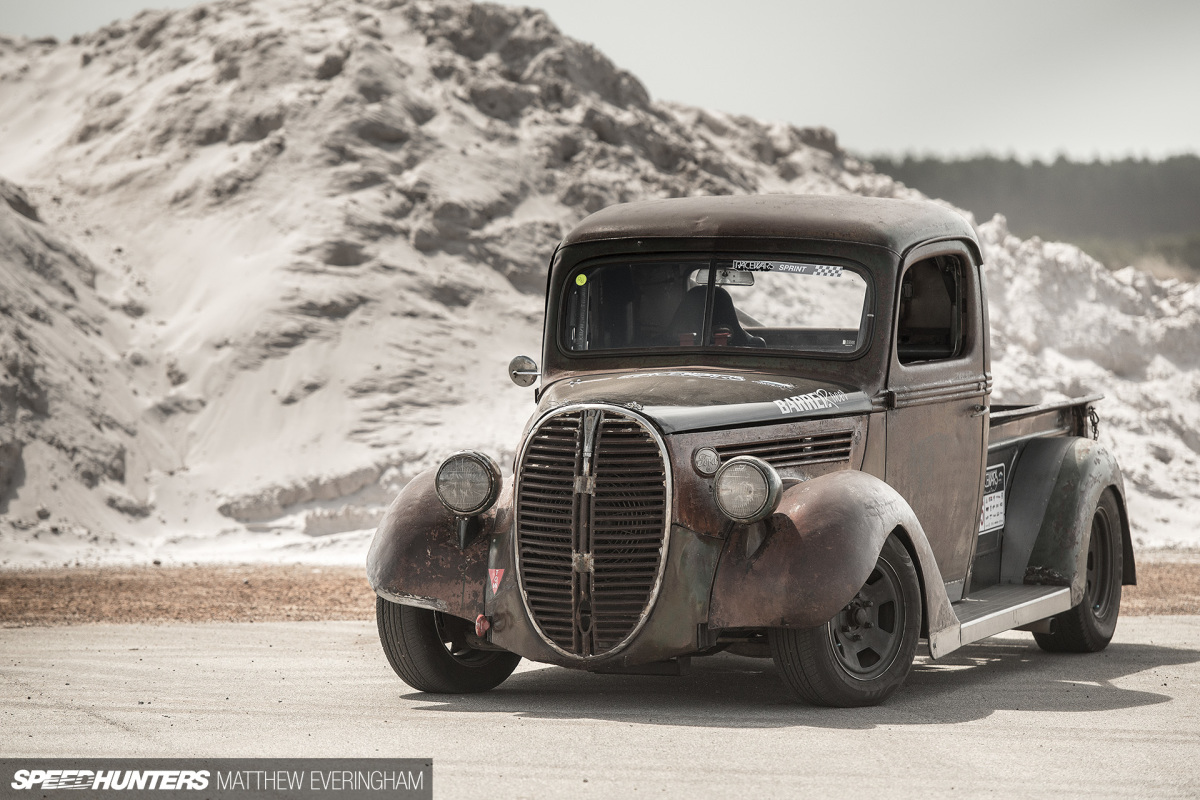 Mark Sugg's 1938 Ford pickup, affectionately known as the 'Barrel Racer', does exactly that. It's the last vehicle anyone would expect to see running around a track, and yet that's now this trucks sole purpose for being.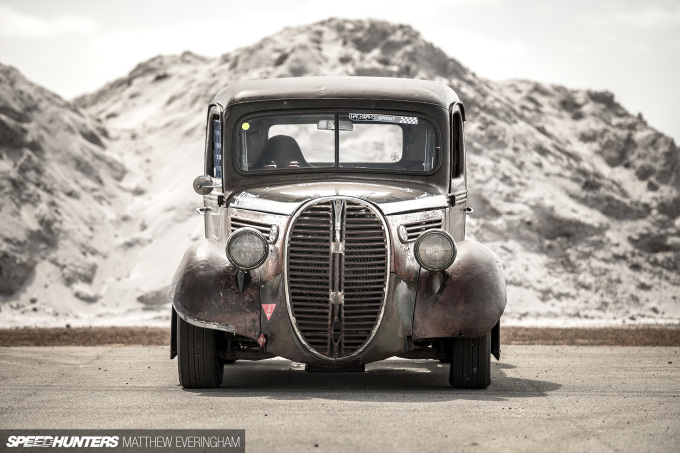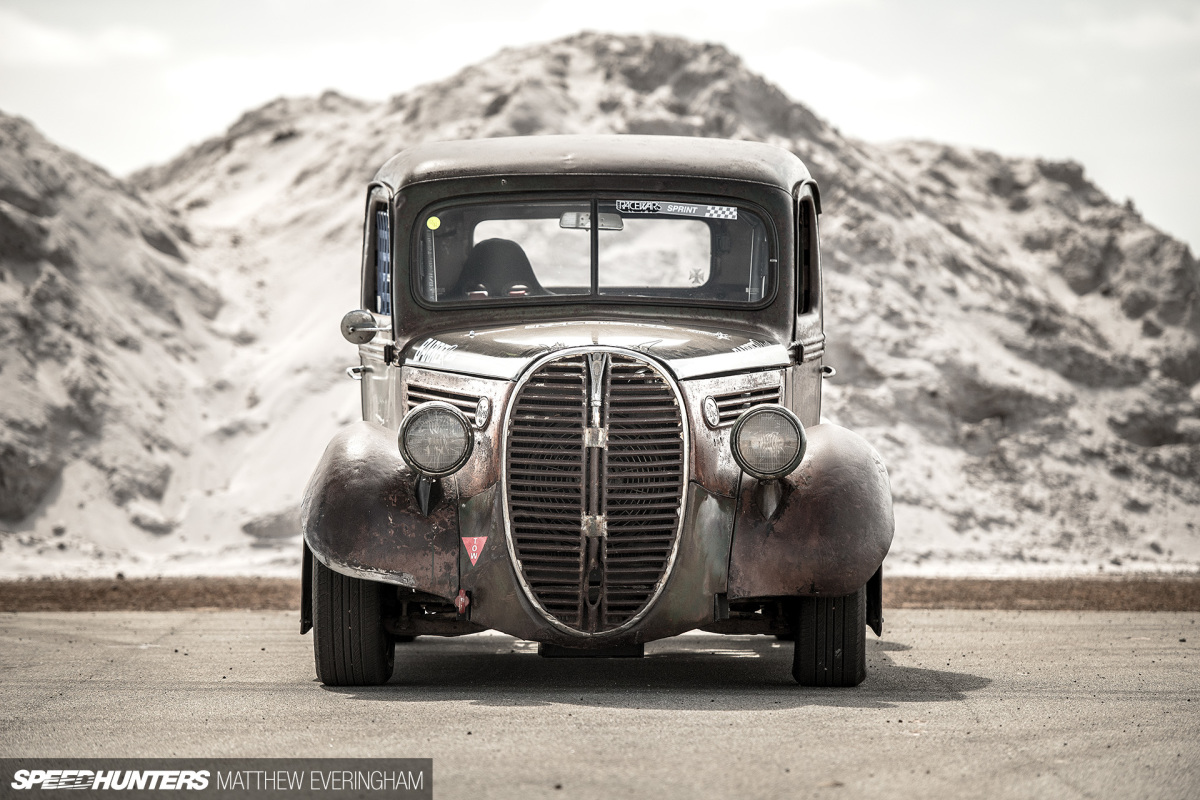 A member of the Relics Rod & Kustom Club in Western Australia, Mark admits he's always been more of a hot rod enthusiast than anything else. However, he fell in love with circuit racing after helping out as an official at local races. Wanting to try the sport out firsthand, he set about looking for a way to get into motorsports on the cheap. Or rather, as inexpensively as one can safely get into motorsport.
Working within the confines of a modest AU$6,000 budget, the first thing Mark squared away for his project was a body. He wanted something different, so he fell back to his hot rod roots and selected a 1938 Ford truck body few would see value in.
Known as beer barrel Fords thanks to their oddly shaped grill, the body of Mark's truck spent a great deal of time on its side in the mud before being rescued and resurrected. Anyone that's worked on a vehicle that was previously in body or chassis contact with the ground can tell you, constant moisture doesn't do metal any favours. Sitting in the muck for so long resulted in the right-hand side of the cab more or less returning to the earth.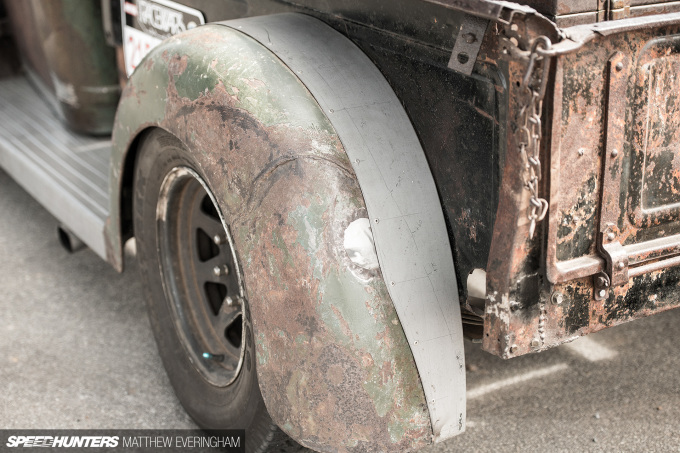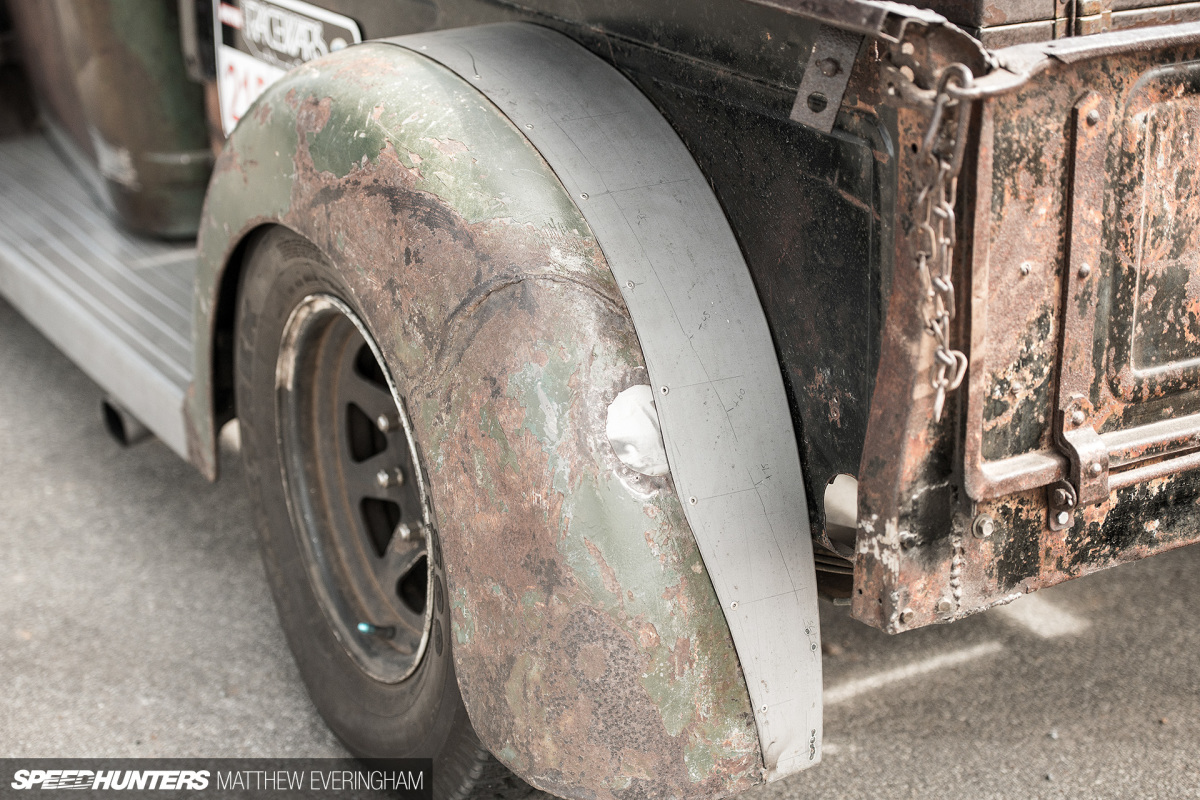 Combine significant rust-outs with the various bumps and bruises an 80-year-old car accumulates and you're left with a vintage Ford body that few would shed a tear over being sliced and diced.
Junkyard Dog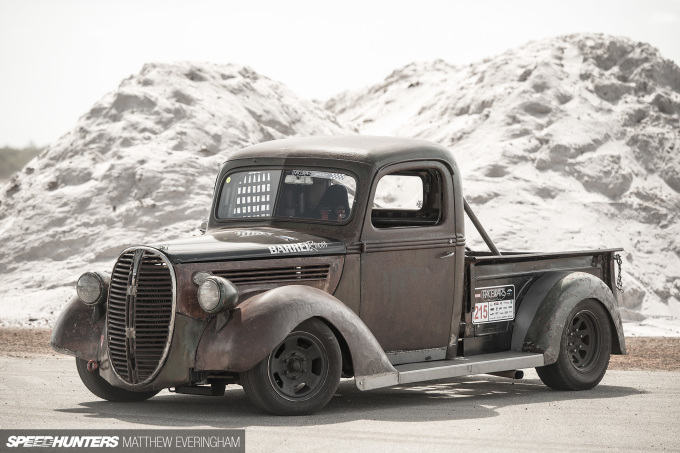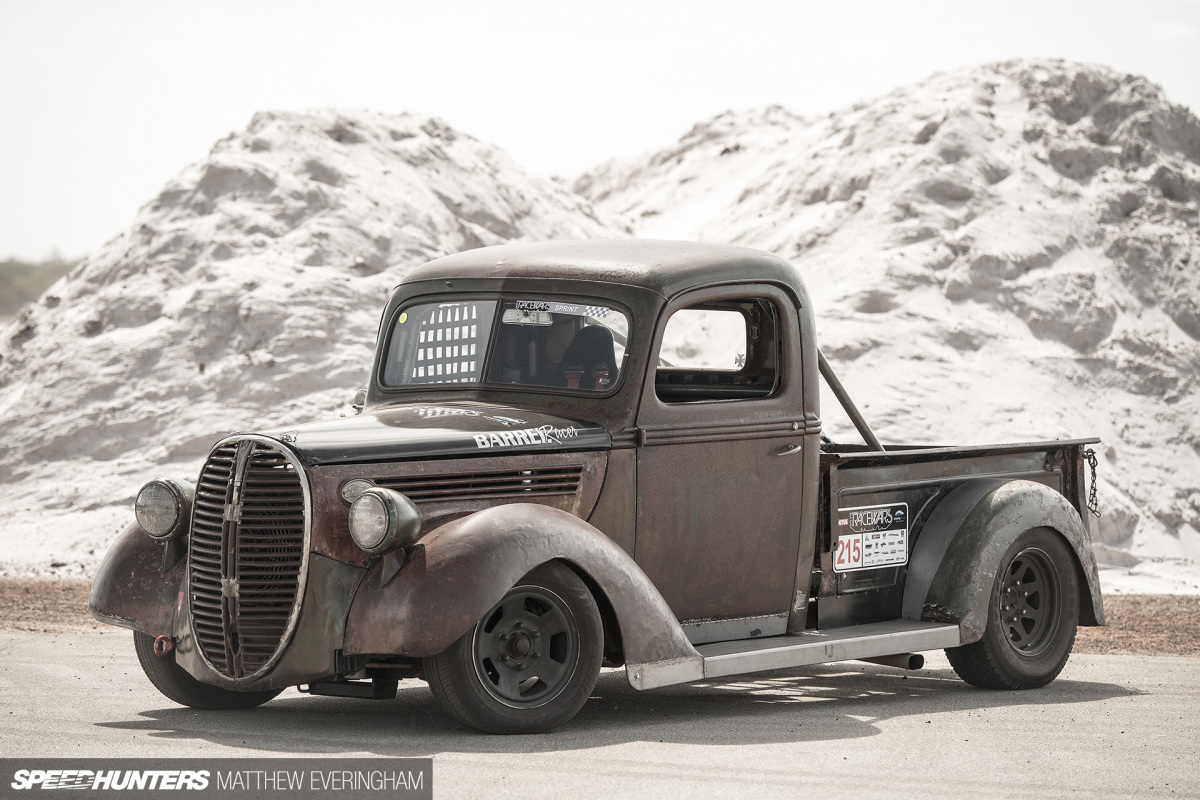 Chassis inspiration struck Mark on a trip through a local wrecking yard; it was there he spotted a wrecked Mitsubishi Triton (a compact pickup for those unfamiliar with the model) and noticed how low it sat. Studying it, Mark wondered if it would fit under his Ford truck body.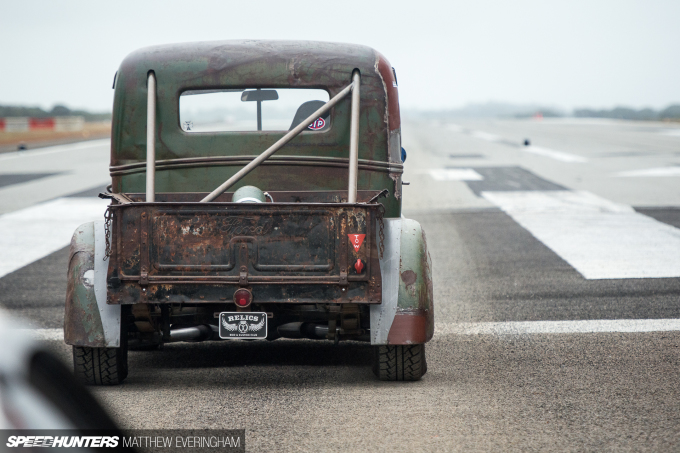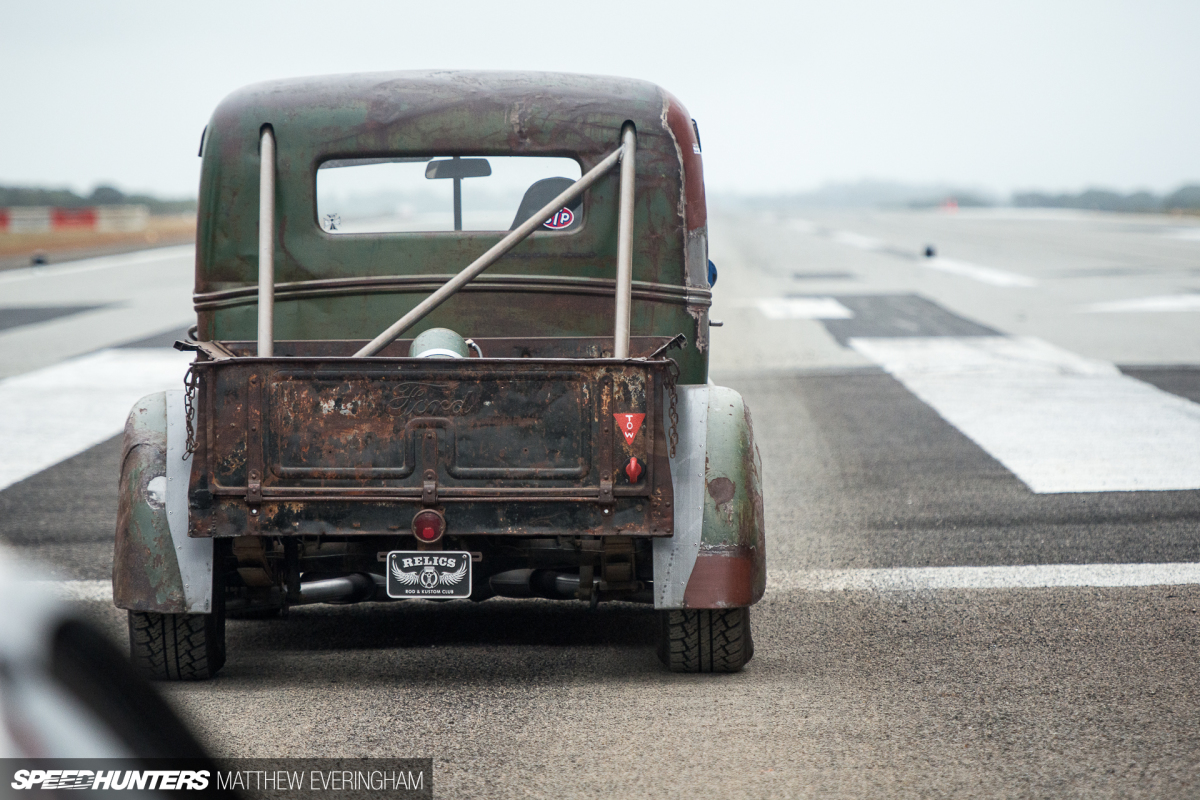 After running the numbers, the measurements came back "close enough" so Mark set forth the notion of "how hard could it be". Thankfully in this case, "how hard can it be" didn't turn out to be the famous last words of an ambitious project never to be completed. The wrecked Triton was soon stripped down to just the essential components providing Mark a durable, simple, chassis to build from.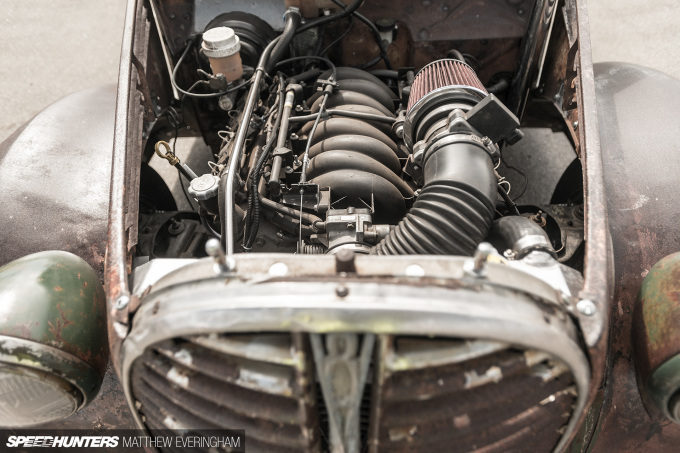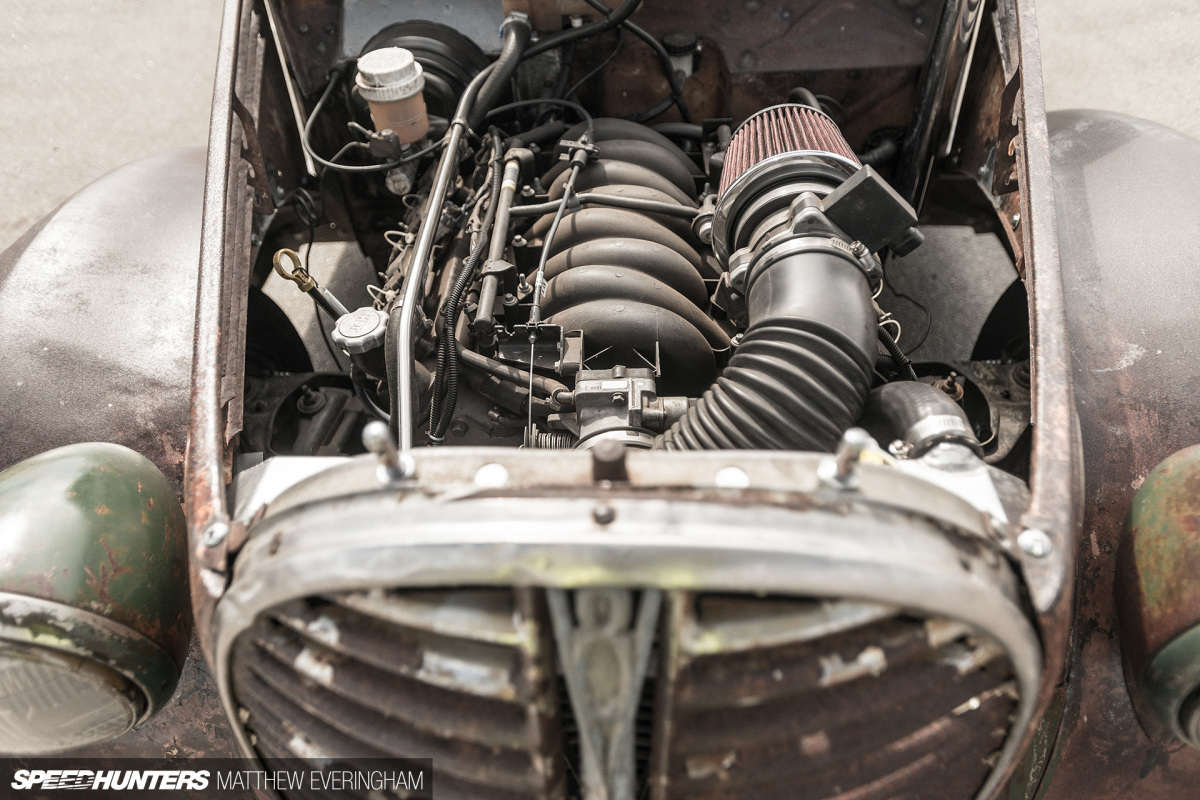 Now, the only thing missing from this equation was an equally durable, plentiful and cheap power plant. Commonality be damned, the 5.7L LS1 motor up front ticks all the boxes Mark needed for his track toy.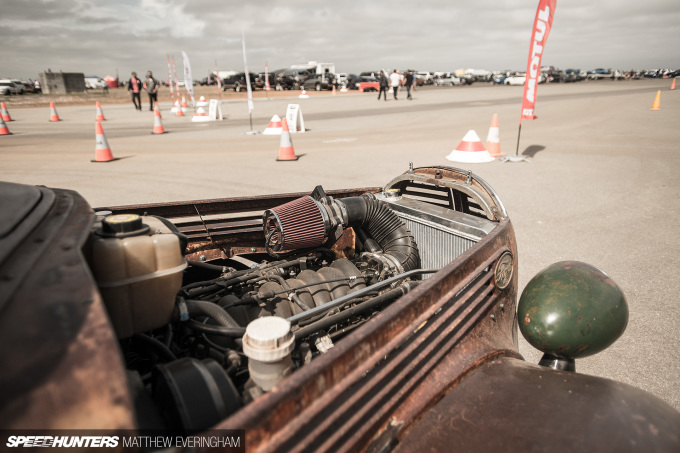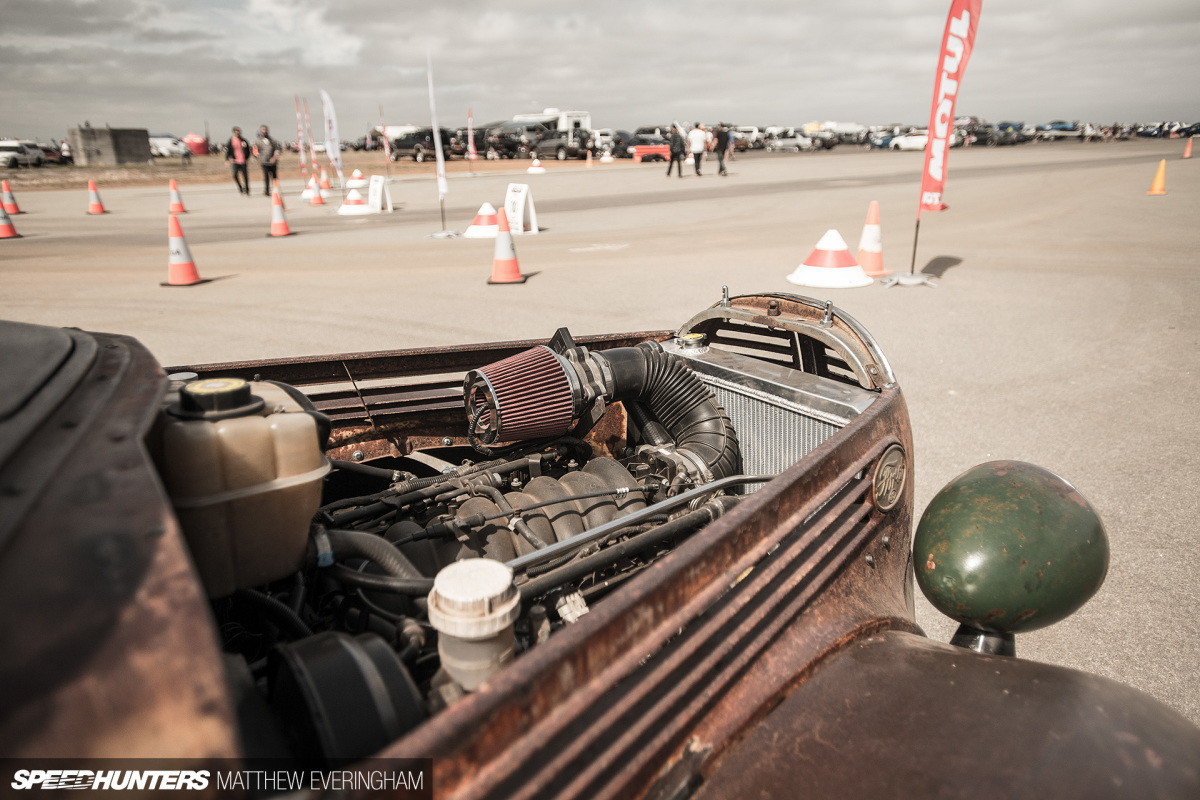 LS V8s are a bit of a hot button topic around these parts, but anyone claiming "boring motor choice" in a feature of re-bodied Ford on a Mitsubishi chassis is just looking for something to nitpick. Remember, Mark wanted to satiate his need for speed in the most cost efficient manner, and the LS delivers in that respect.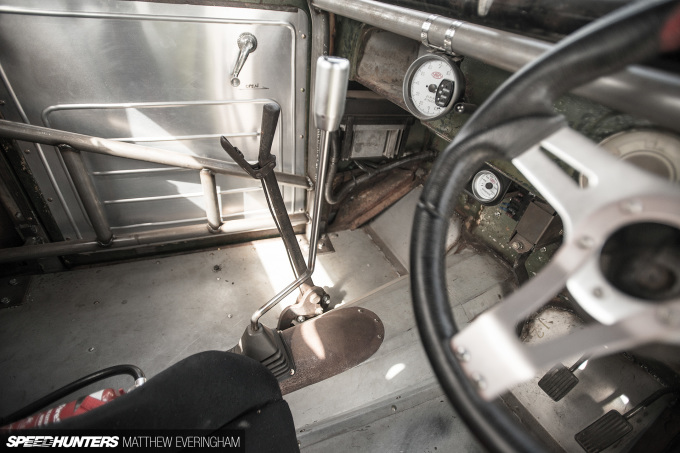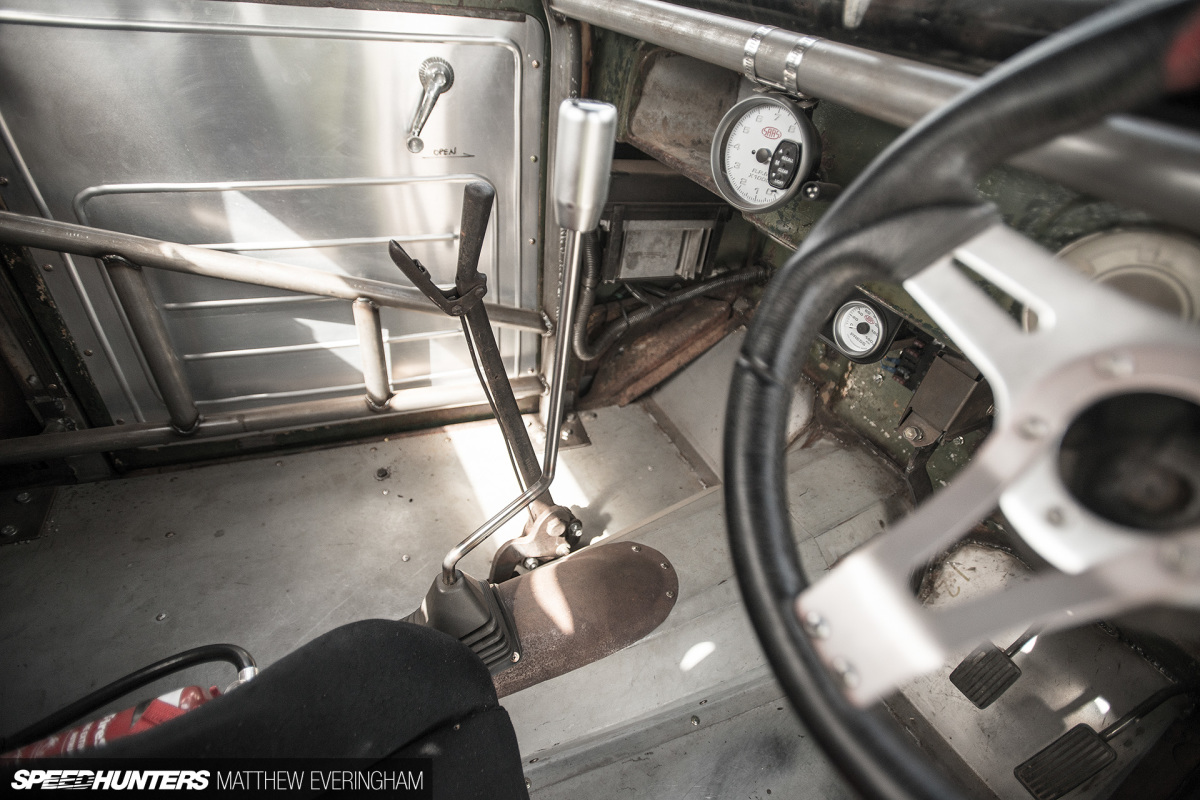 The junkyard motor is mated to a Tremac T56 6-speed transmission backed up by a factory Triton rear end fitted with a locking differential.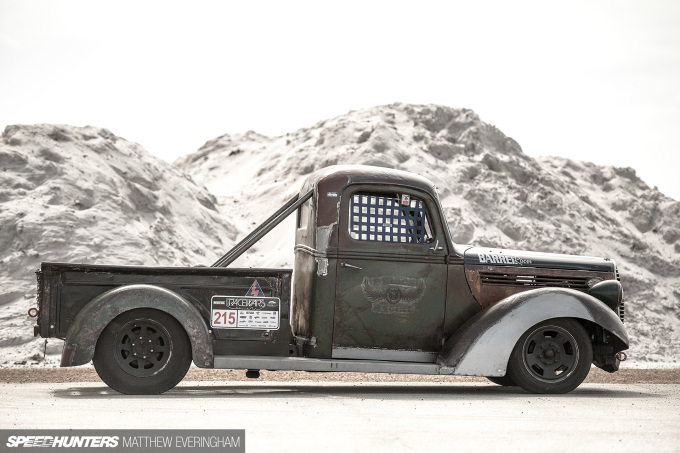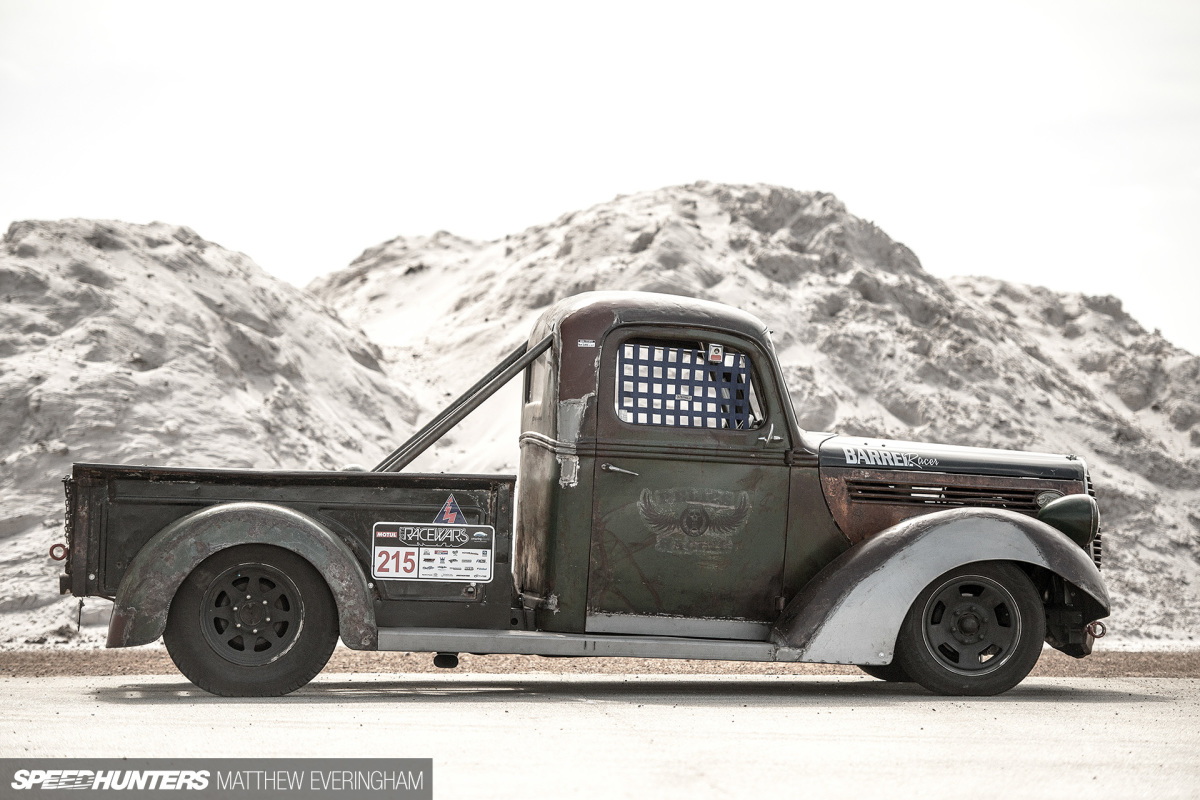 In order to center the mismatched 15-inch steel wheels under the original Ford fenders the Mitsubishi chassis had to be shortened eight inches in total. The body needed modification as well; the firewall was pushed back to allow the new Chevrolet V8 motor to fit where a flathead Ford previously took up occupancy.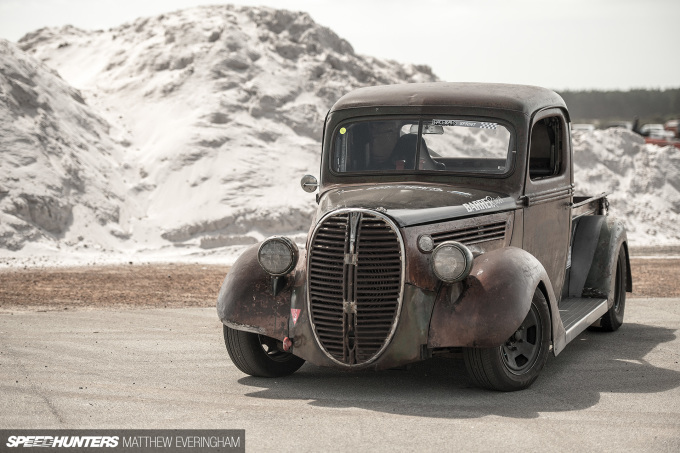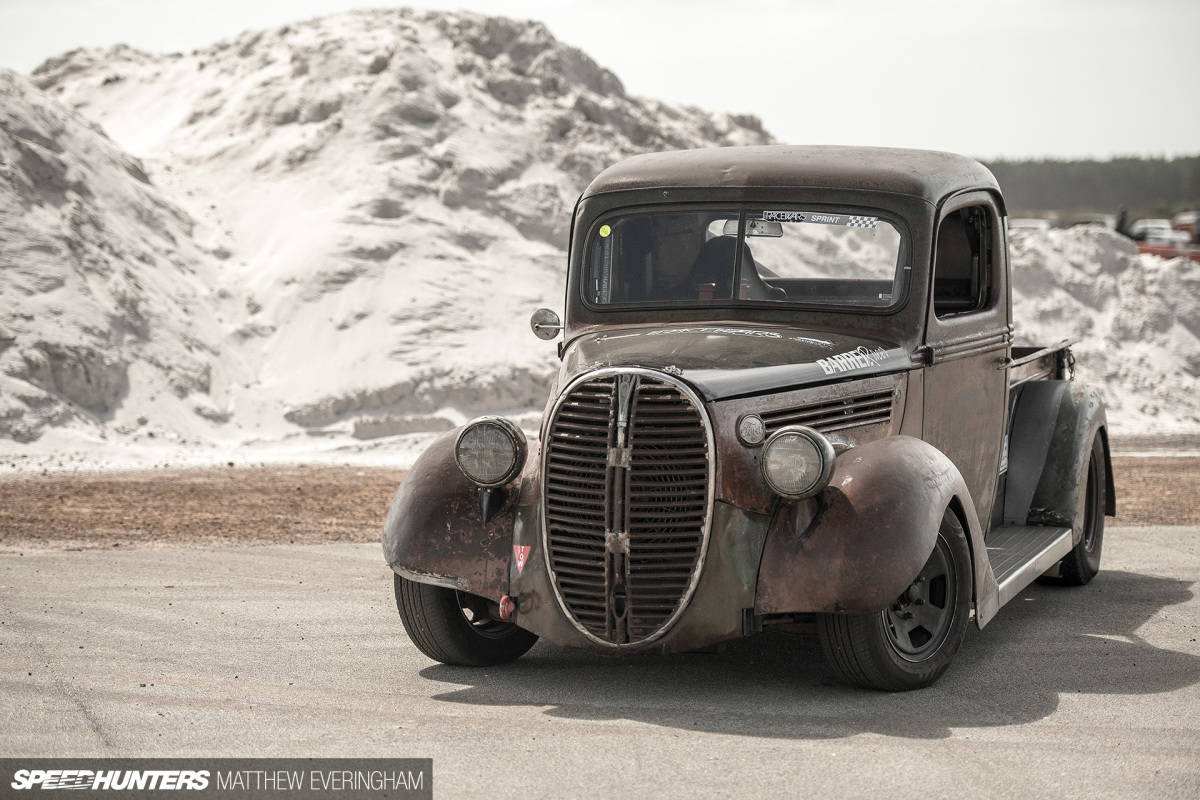 Rust, a transplanted chassis, and a new motor meant that much of the truck's original body work had been cut away. When it came to building it back up Mark tackled most of the reconstruction himself, starting with the rockers, then the floor, transmission tunnel and rear tray. To beat out some of the more significant dings Mark enlisted his friend Trevor Flower, and once the body looked reasonably presentable it was given a coat of clear enamel. From here nature will take its course.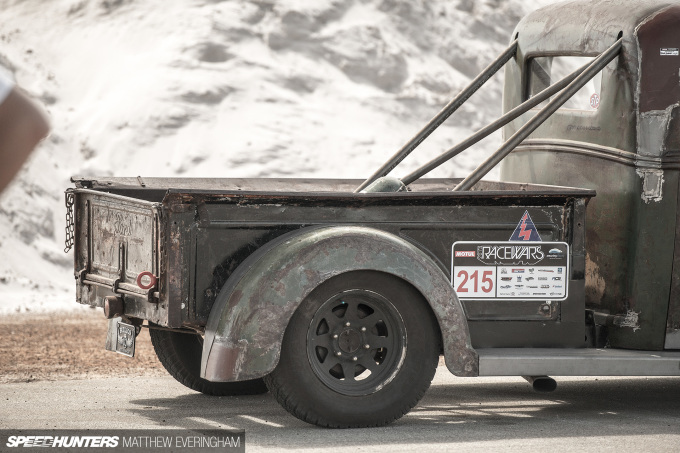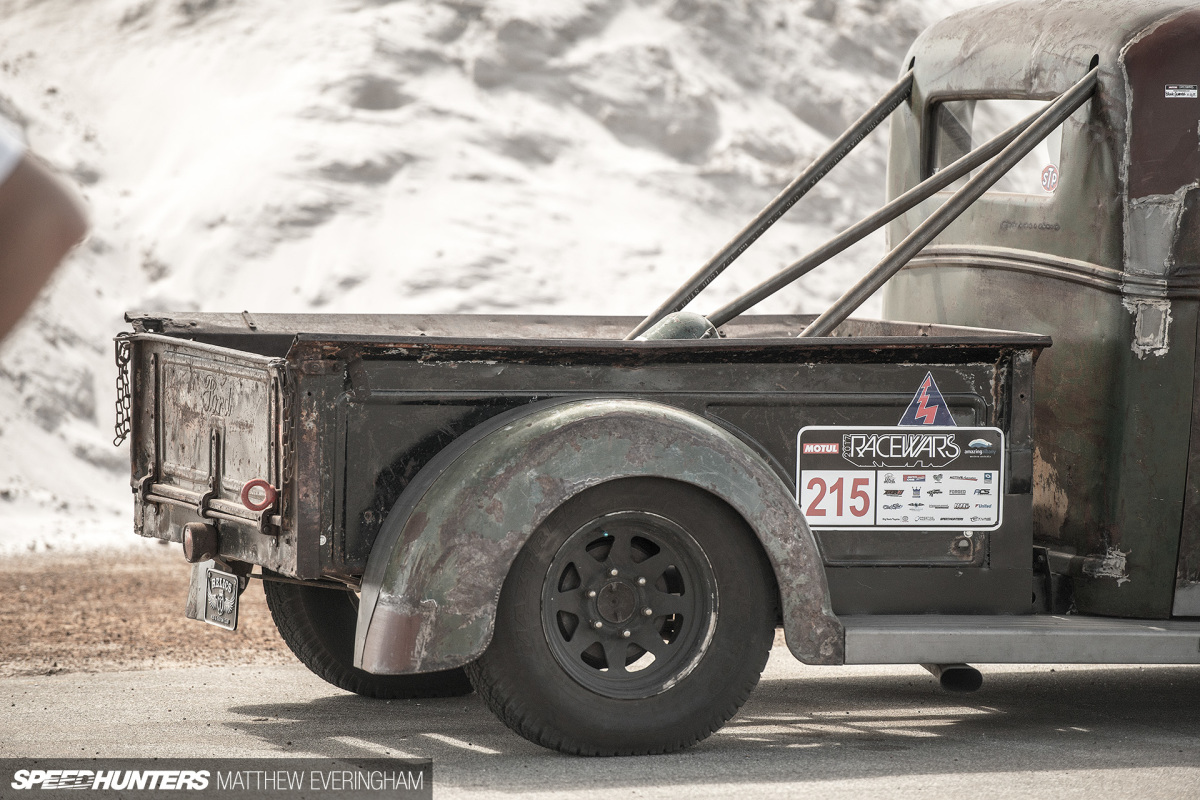 Before he was done Mark also fitted the Ford with a track-worthy roll cage. Not too shabby for someone who is a carpenter by trade.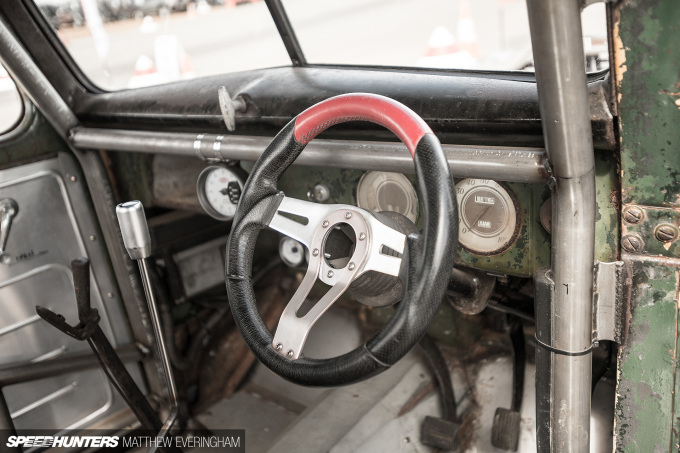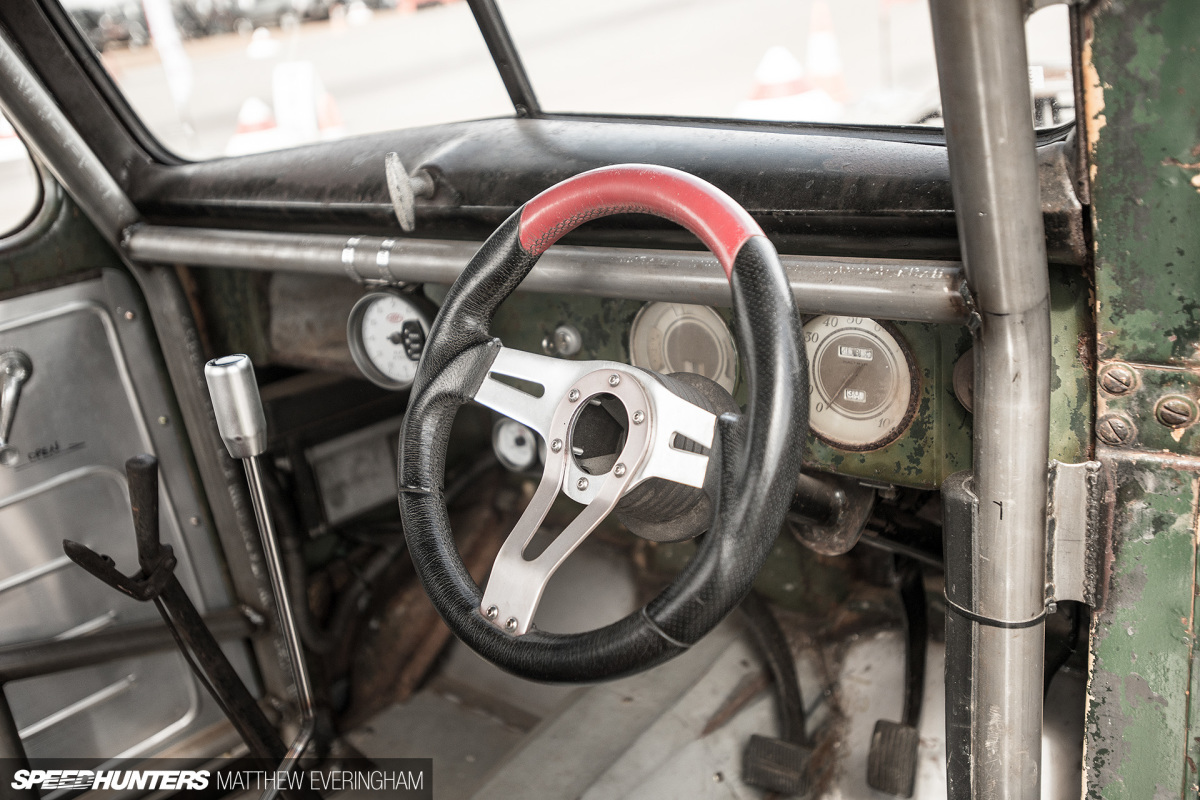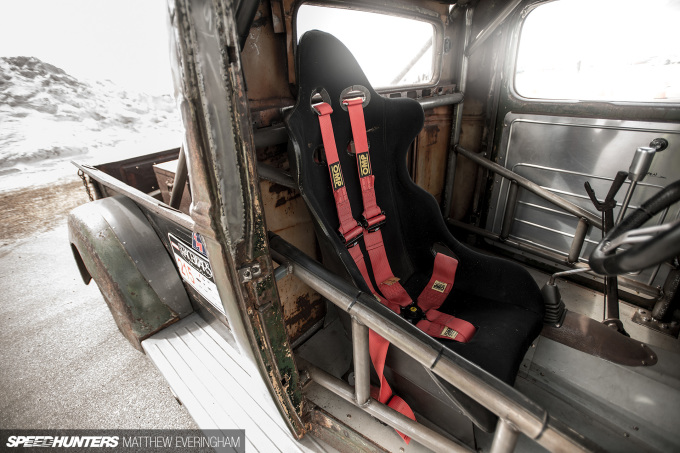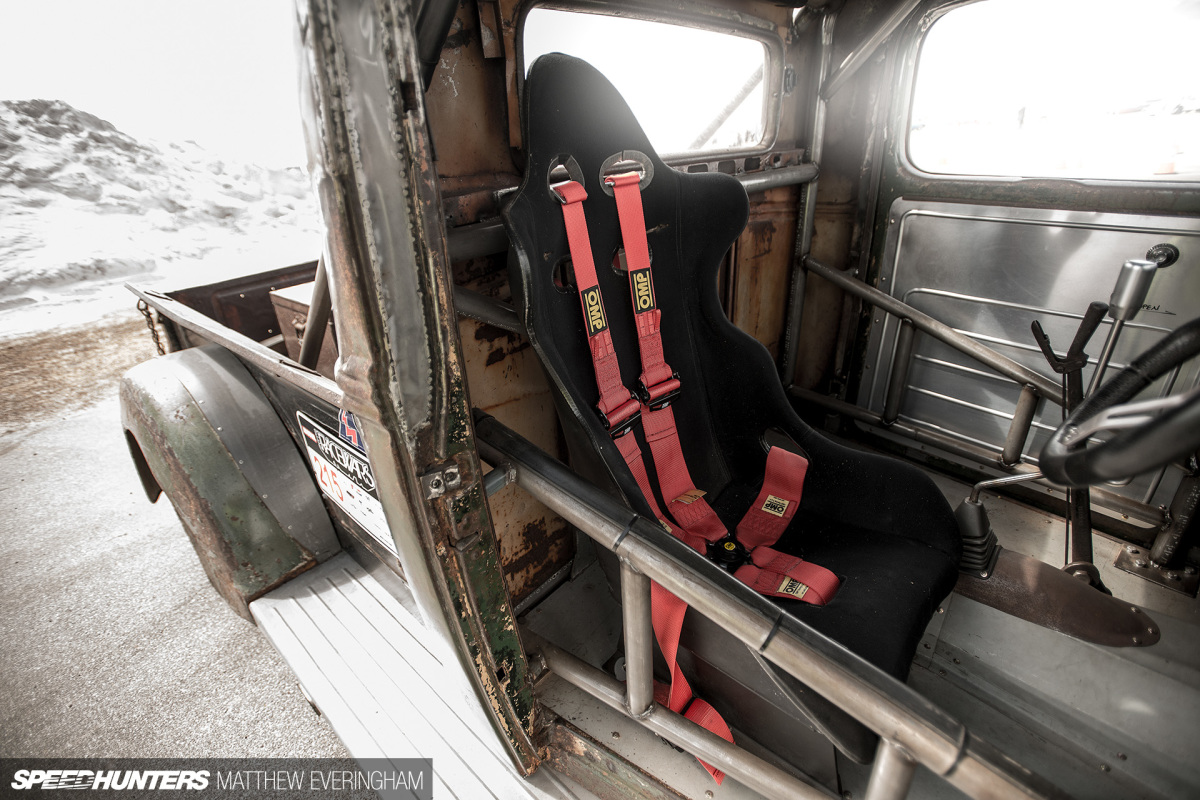 The truck is built to CAMS (Confederation of Australian Motor Sport) spec, and thus the inside is most assuredly that of a race car. Behind the blue window net is a solitary race seat with a 6-point OMP harness, while the rest of the interior is made up of bead-rolled custom panels and an assortment of new and old gauges.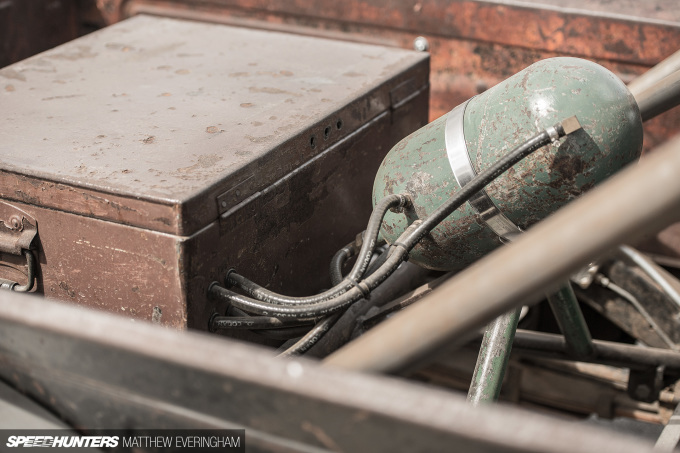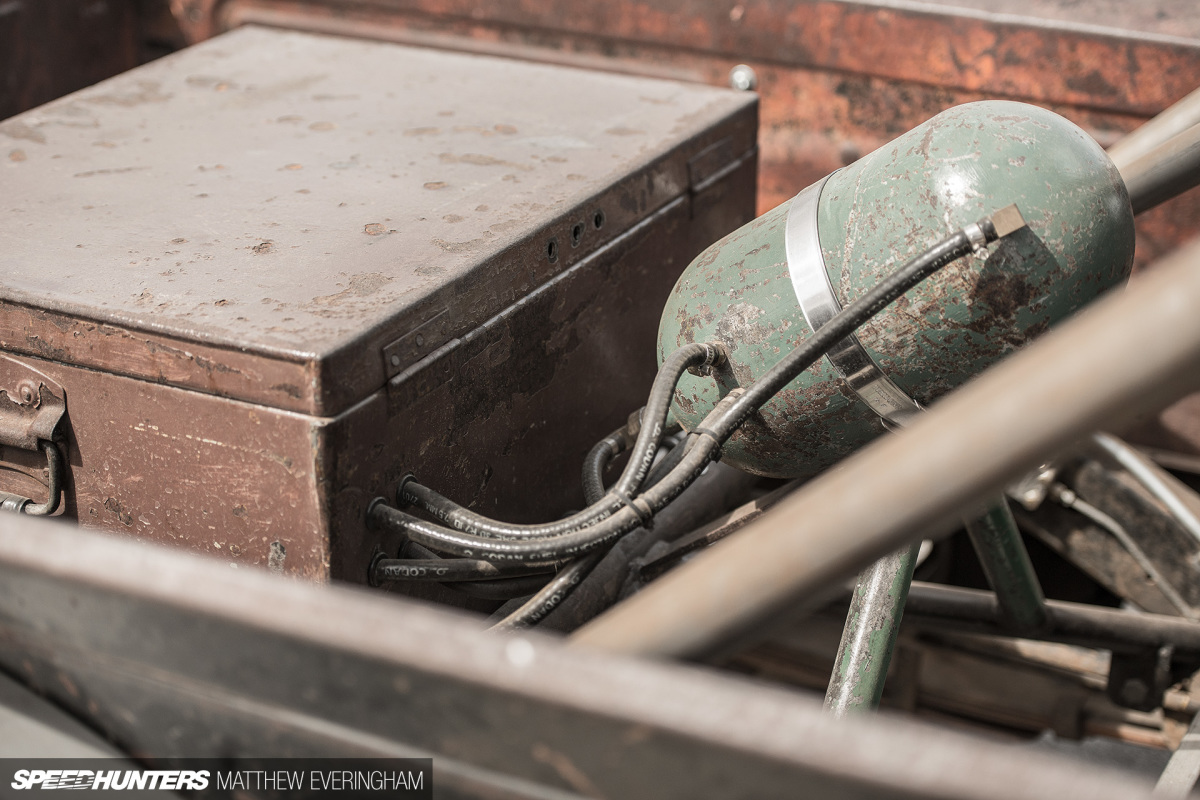 No doubt a shock to any track official who judges a book by its cover, Mark's Ford passes tech with flying colors. Even the repurposed metal cylinder that's used as the fuel tank gets the nod of approval.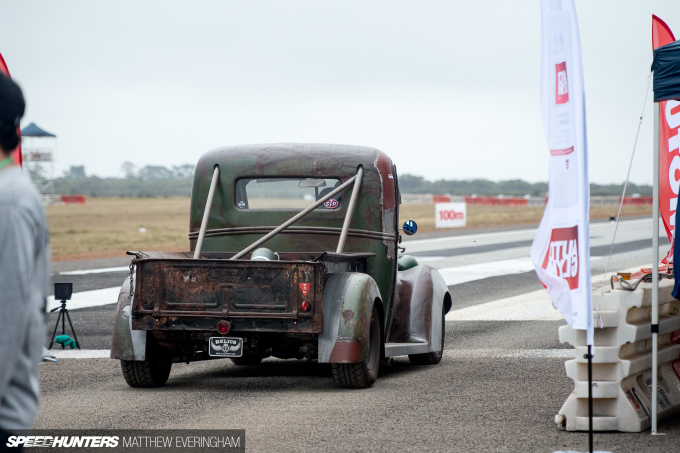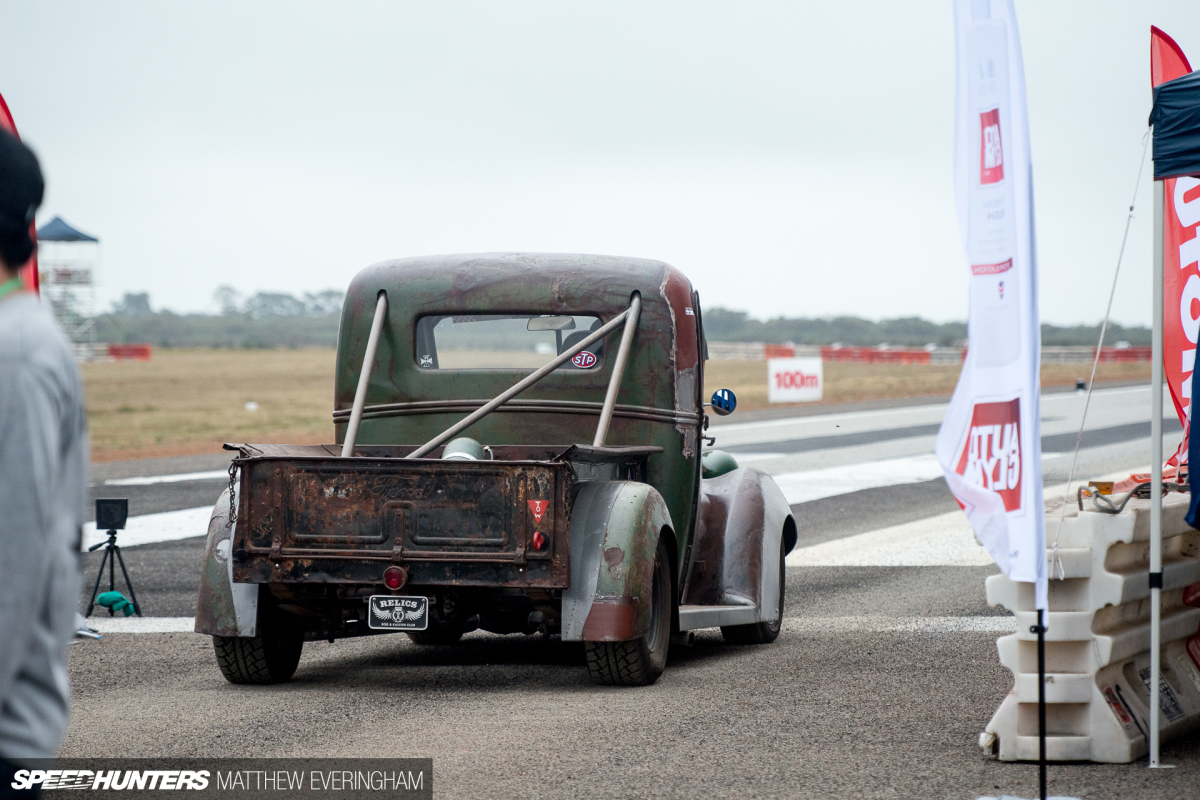 The whole package works together so well that at the time this feature was shot Mark successfully ran the truck up to 194km/h without a hiccup, in addition to sprinting it down the quarter mile in a respectable 13.54-seconds.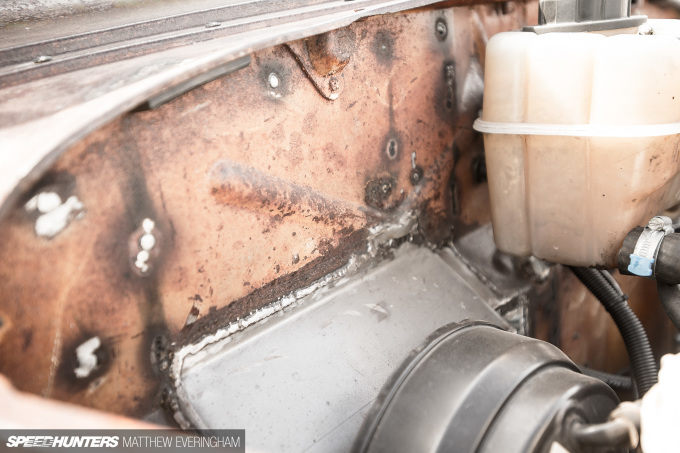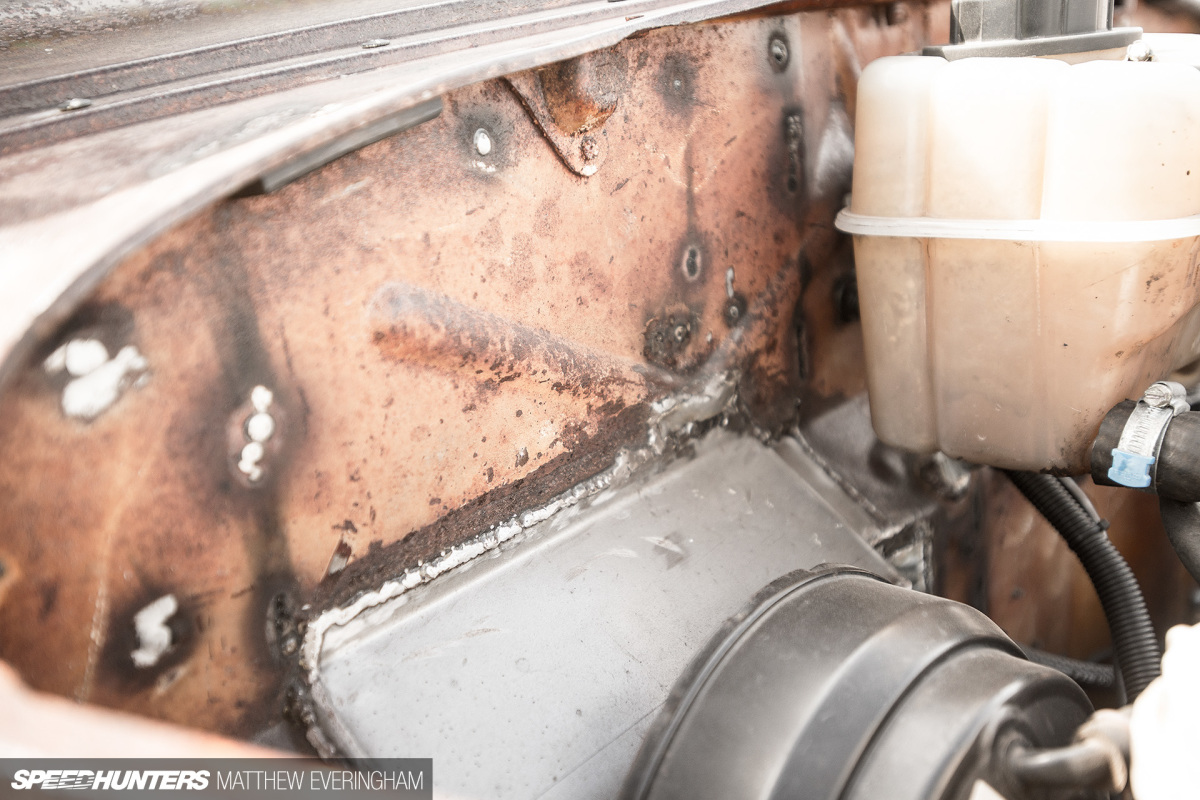 Even with such a significant milestones behind him Mark admits his creation is no show pony and it is is never going to be extremely competitive, but it puts a smile on his face all the same.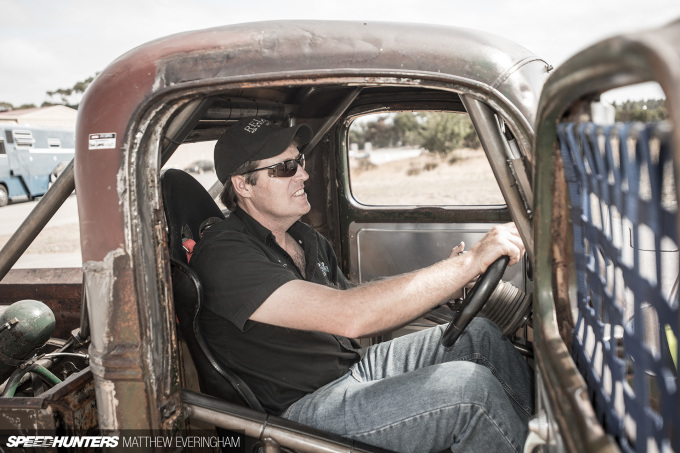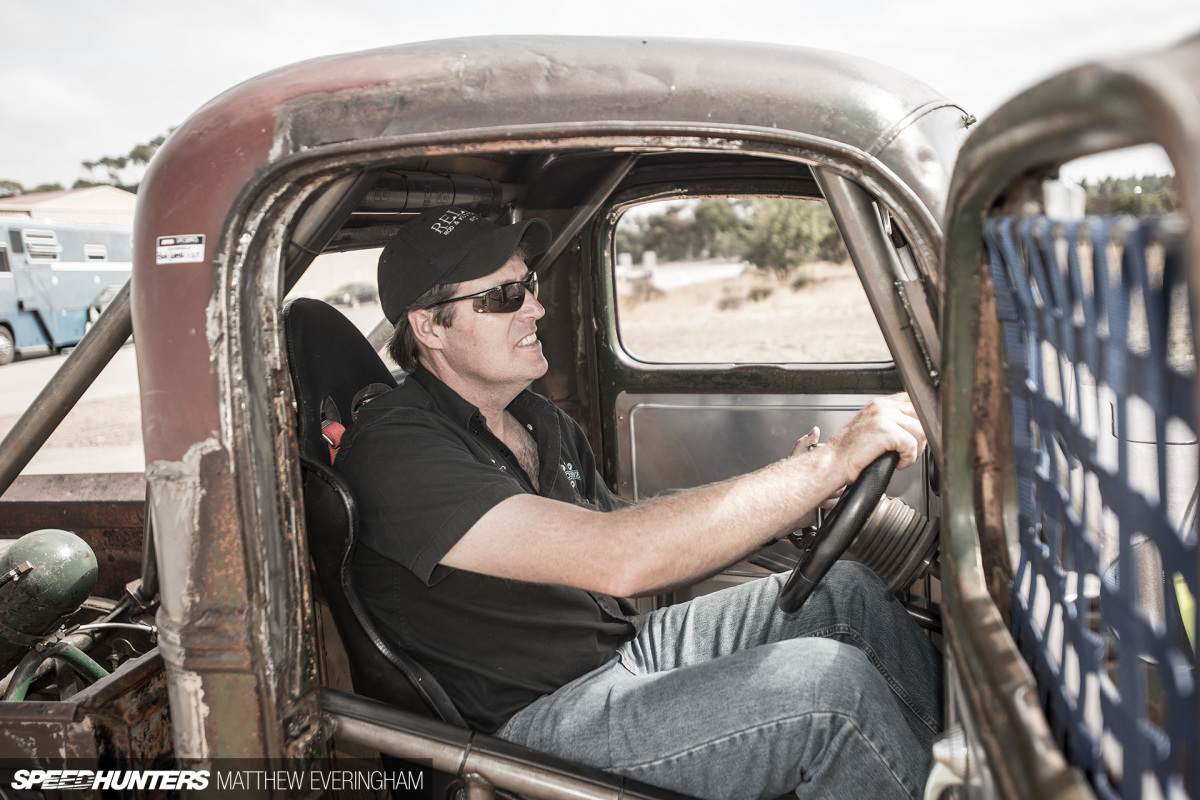 Mark wanted something he could have a blast driving on the track with next to no worry, and in that regard the Barrel Racer is literally perfect. There are many different ways to get into motorsport but we're certainly glad Mark took the road less traveled.
Words by Dave Thomas
Instagram: stanceiseverythingcom
Photos by Matthew Everingham
Instagram: matthew_everingham
matt@mattheweveringham.com
Mark would like to thank Trevor Flower for the body work, his friend John for supplying original 1939 rear guards, The Highway Wreckers crew for the chassis, and his fellow Relics Rod & Kustom Club members for the encouragement from afar.
More stories from Australia on Speedhunters
Cutting Room Floor