Apparently, the classic Porsche 911 bubble is going to burst any moment now.
I first heard this around six years ago, and most recently last month. Any minute now the price of classic 911s is going to come tumbling down and we'll all be scooping up 3.2s, 964s, and 993s for a steal.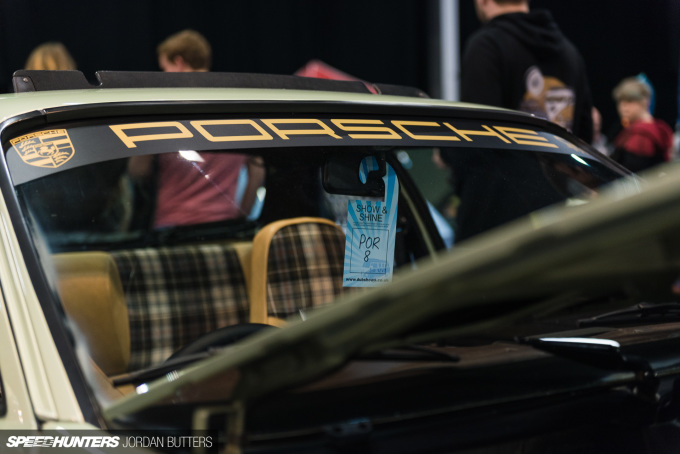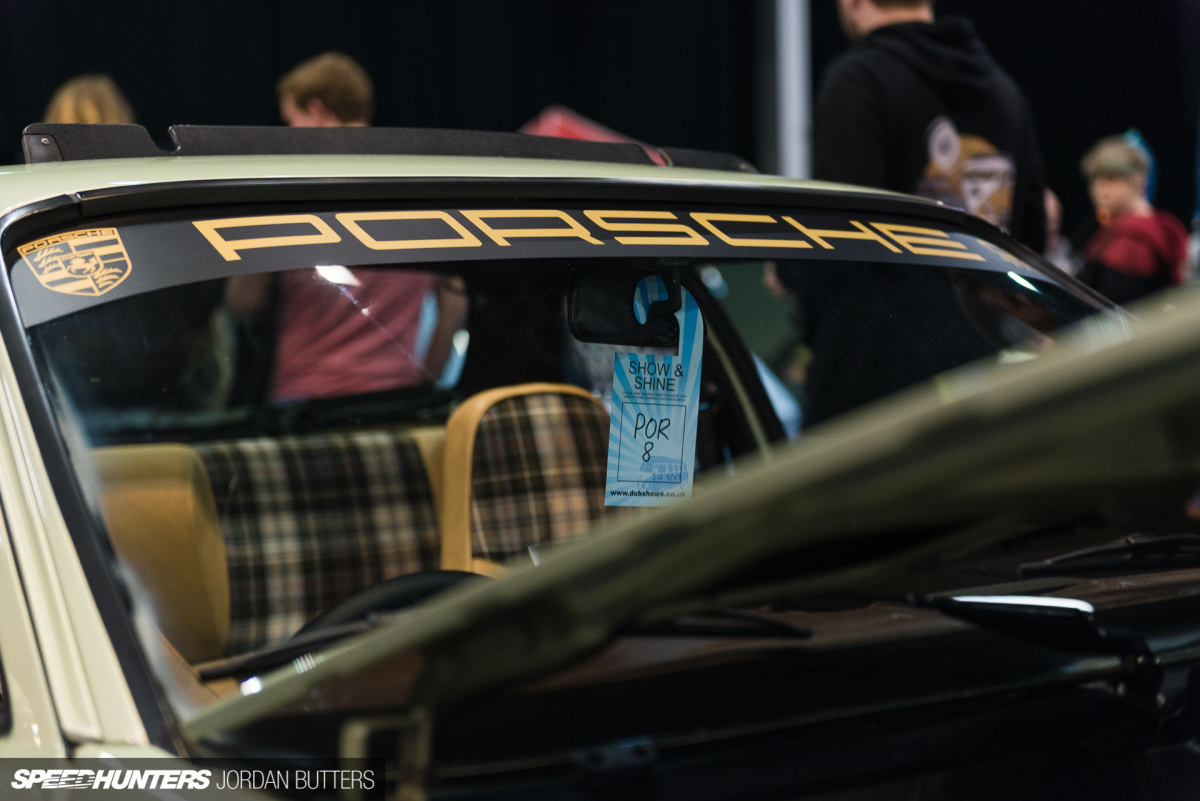 We can but remain wishful, but it isn't going to happen. The people who have paid top money for their classic 911s aren't about to start selling them off for peanuts. There's also not a single 911 owner out there that doesn't know what he or she has any more. The days of acquiring a cheap Carrera from the local classifieds, or chasing down an old lady to buy her one-owner 911 from her on her driveway are long gone.
Don't let this stifle your dreams of owning a cool retro Porsche, though – just broaden your horizons. As Paul Wright's 1981 924 Turbo proves, it needn't be all 911.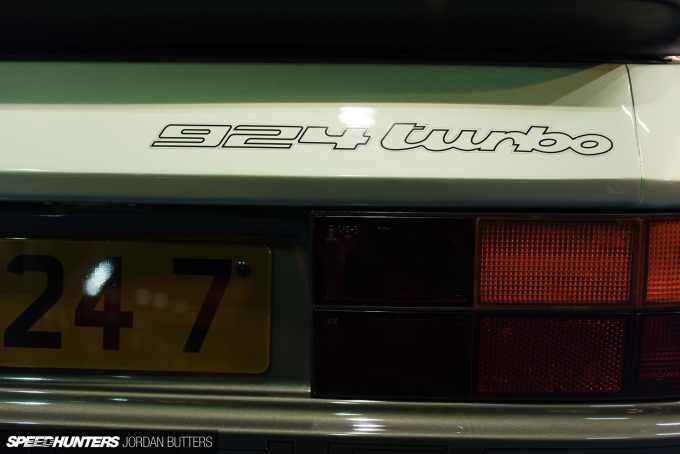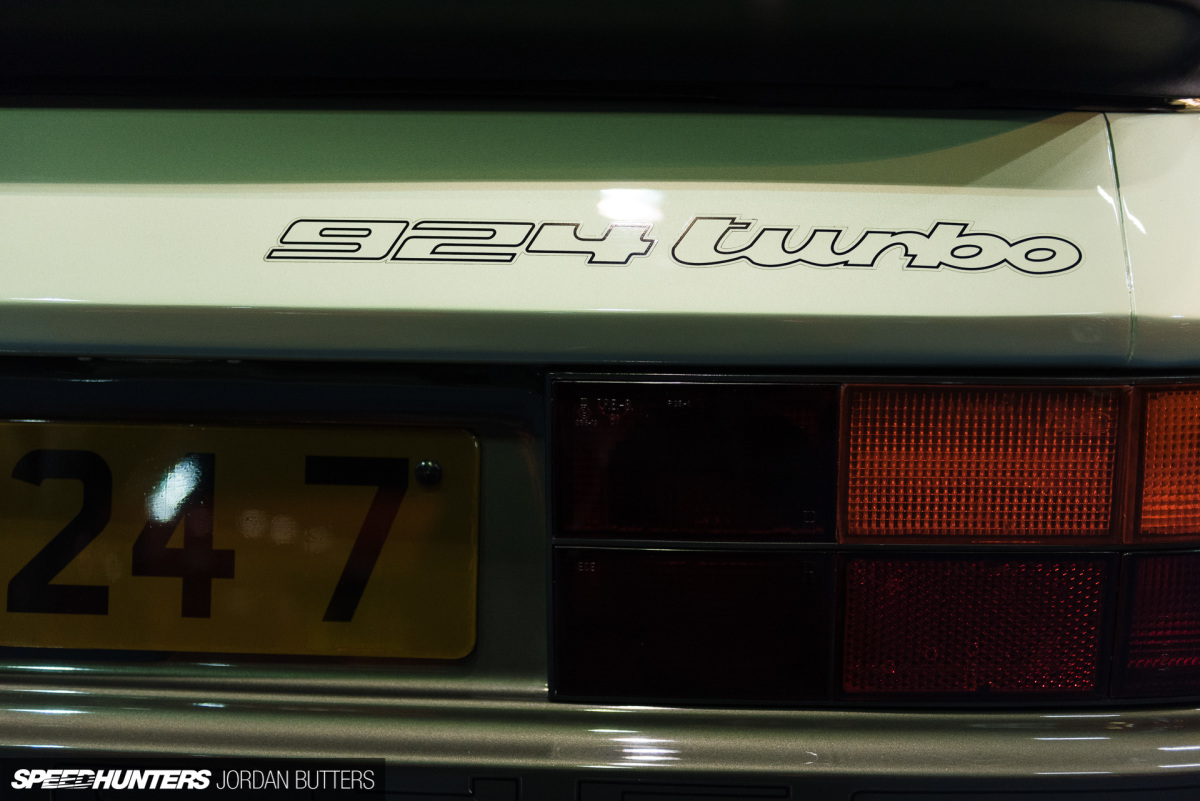 I first laid eyes on Paul's 924 Turbo whilst stalking speed at this year's Ultimate Dubs show. He has owned the 924 for just 12 months, purchasing it from a dealer in Scotland who had undertaken some basic recommissioning work on the car.
"The previous two owners were a father and son who owned the car for a number of years," says Paul. "The car was painted by the father – this was eight years ago now. After paint it sadly sat for a number of years before the ownership was transferred to his son who then left it untouched for another year until it was put up for auction."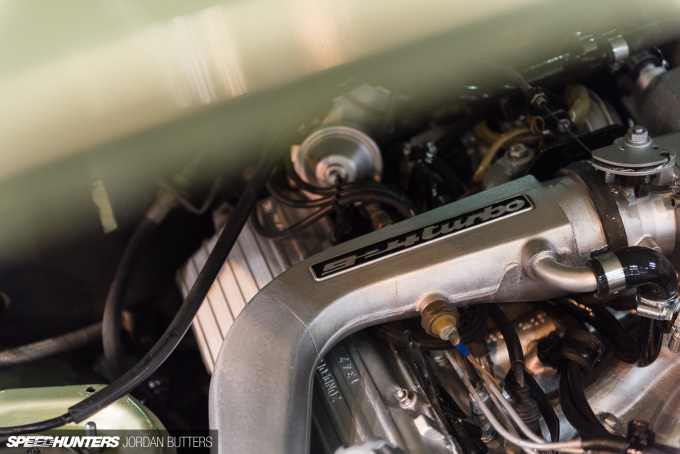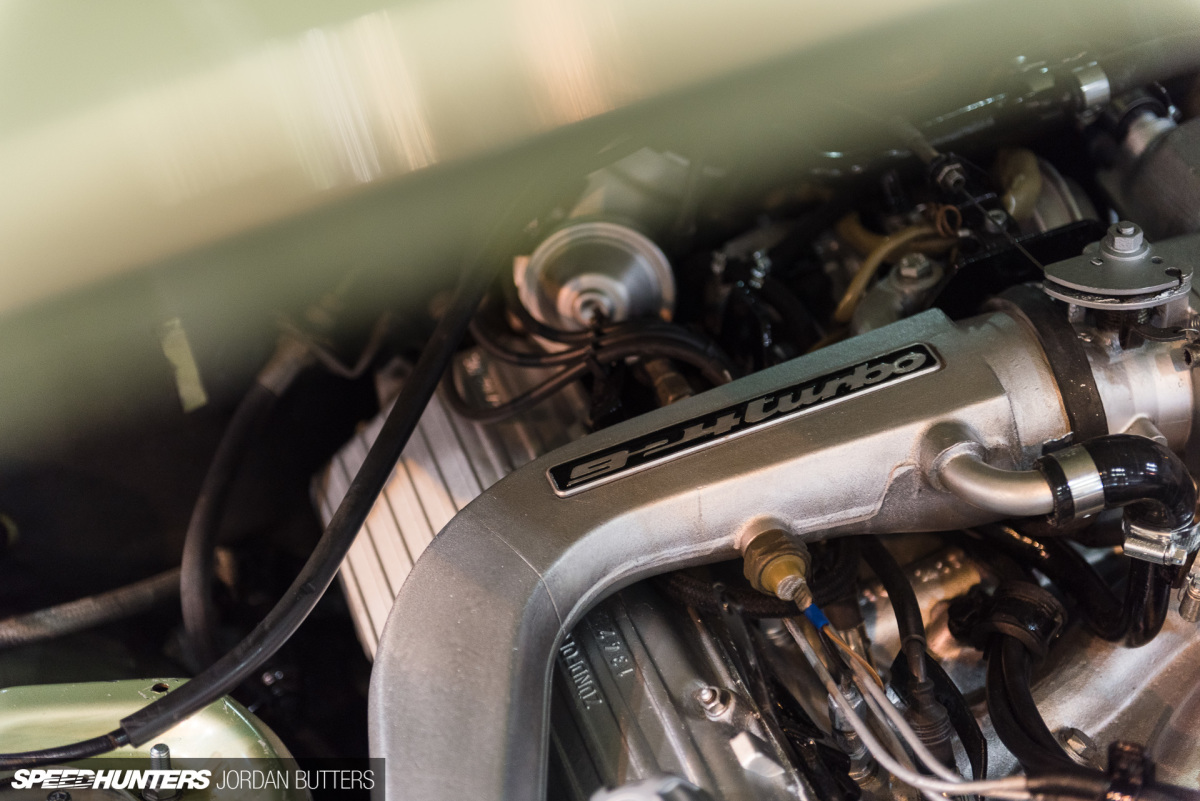 The first job was sprucing up the new, but seven-year-old paint job, followed by some good old fashioned mechanical TLC. Paul replaced anything and everything that had perished or was in need of attention, including the hoses, radiator, oil cooler, and timing belt. The Porsche was in good hands.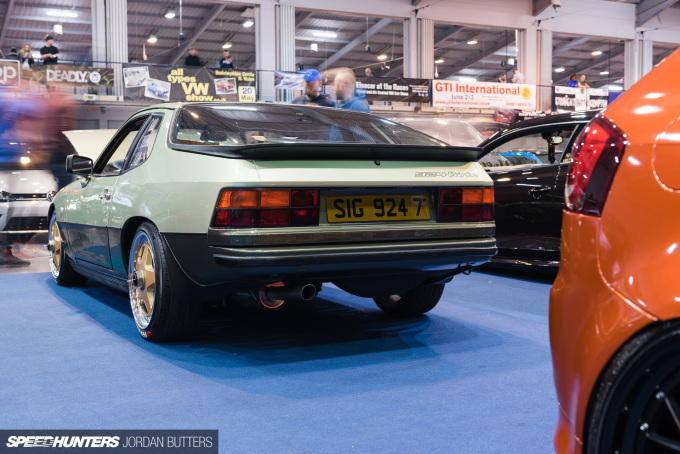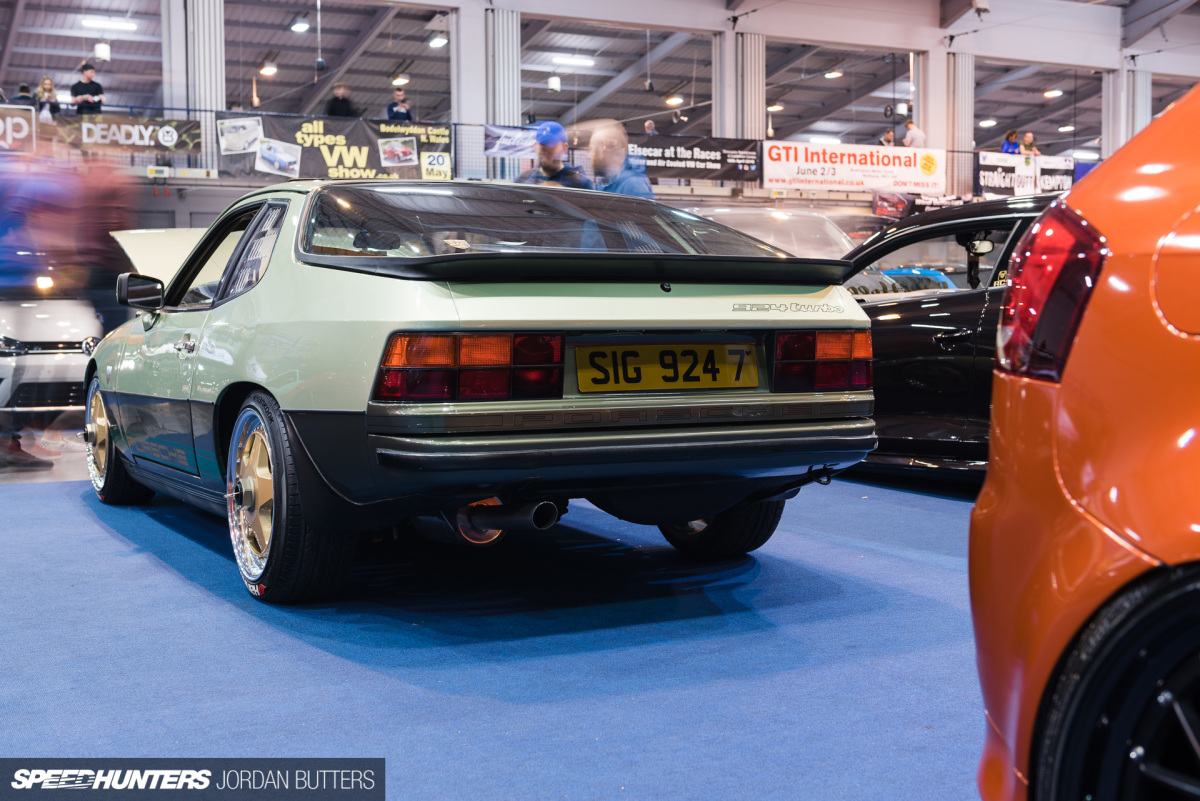 Exterior tweaks are limited to the Singer-style side stripes and Porsche signature door handles.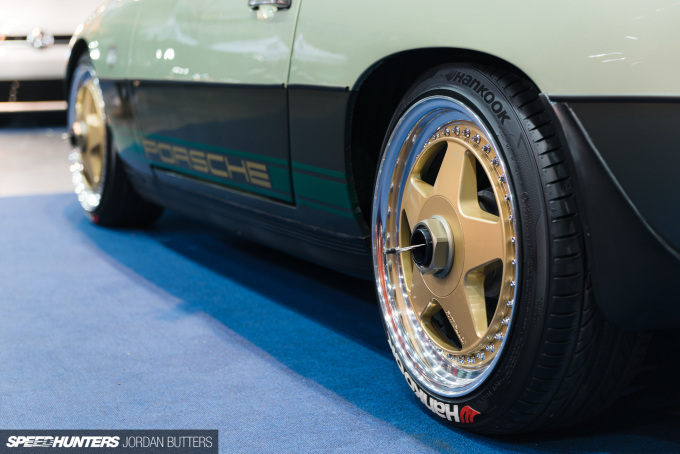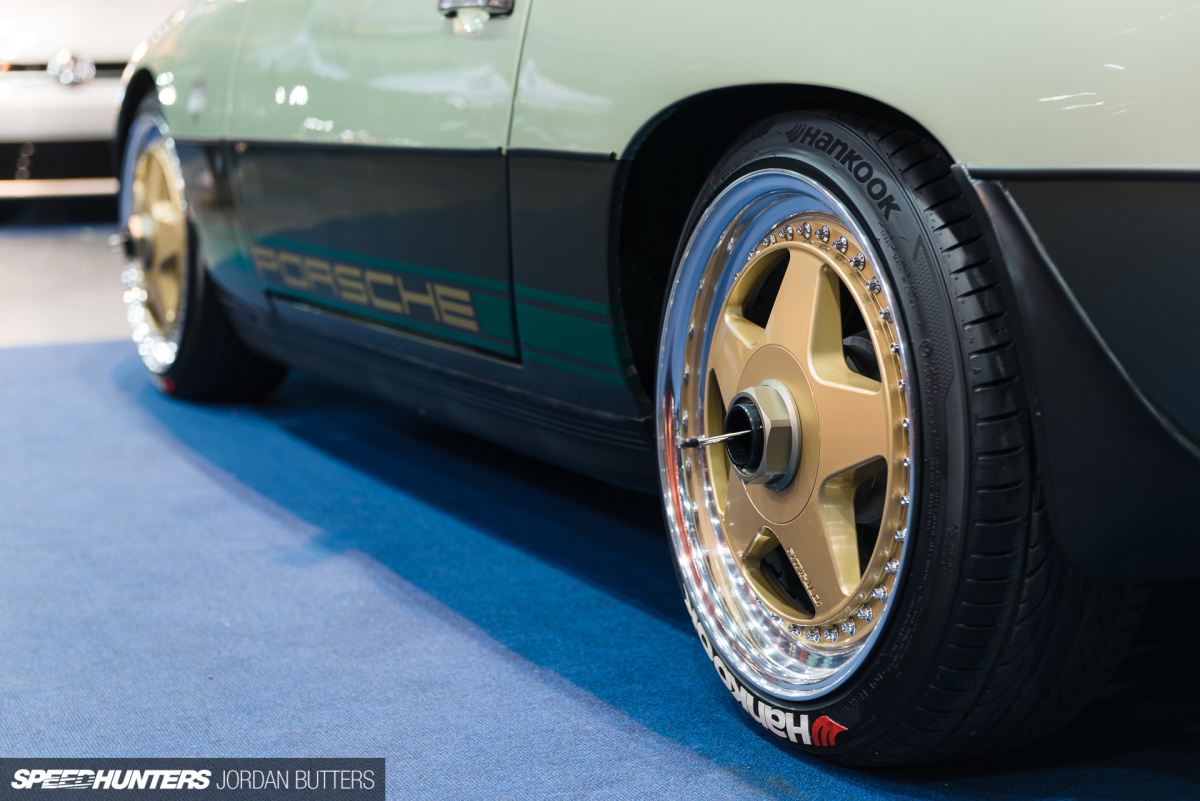 Next up, Paul turned his eye to the suspension. Spax RSX coilovers with camber-adjustable top mounts were fitted to bring the handling up to date and the chassis closer to the ground. It's not belly-scraping low, but enough to give it a nice stance. Paul is keen on enjoying the drive too, so didn't want to sacrifice this in the name of style.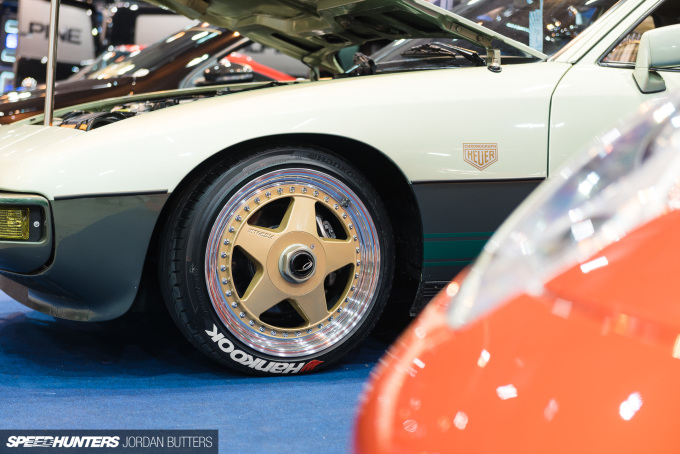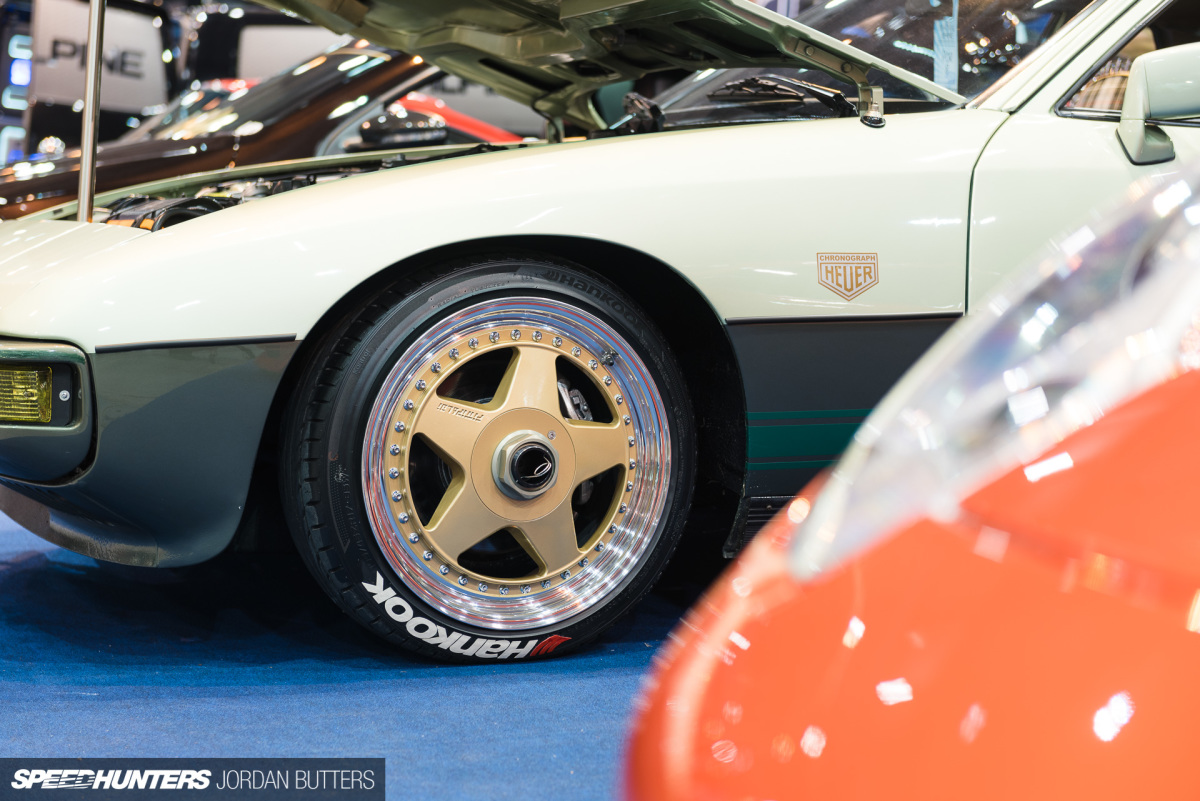 A set of OZ Racing Fittipaldi wheels, measuring 17×8-inch front and 17×8.5-inch rear, were sourced, although getting them to fit the 924 wasn't straightforward.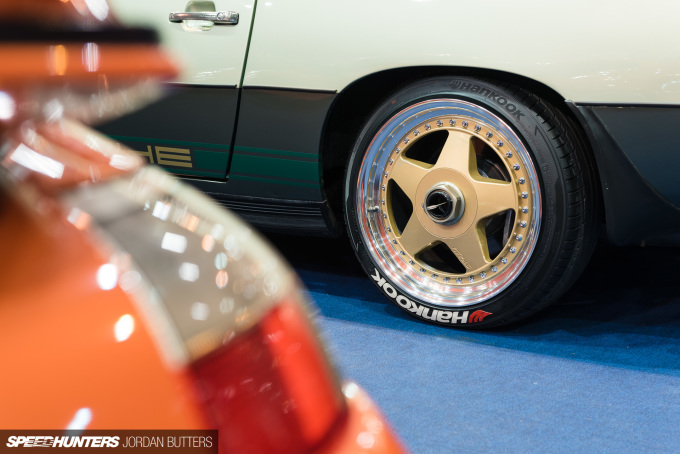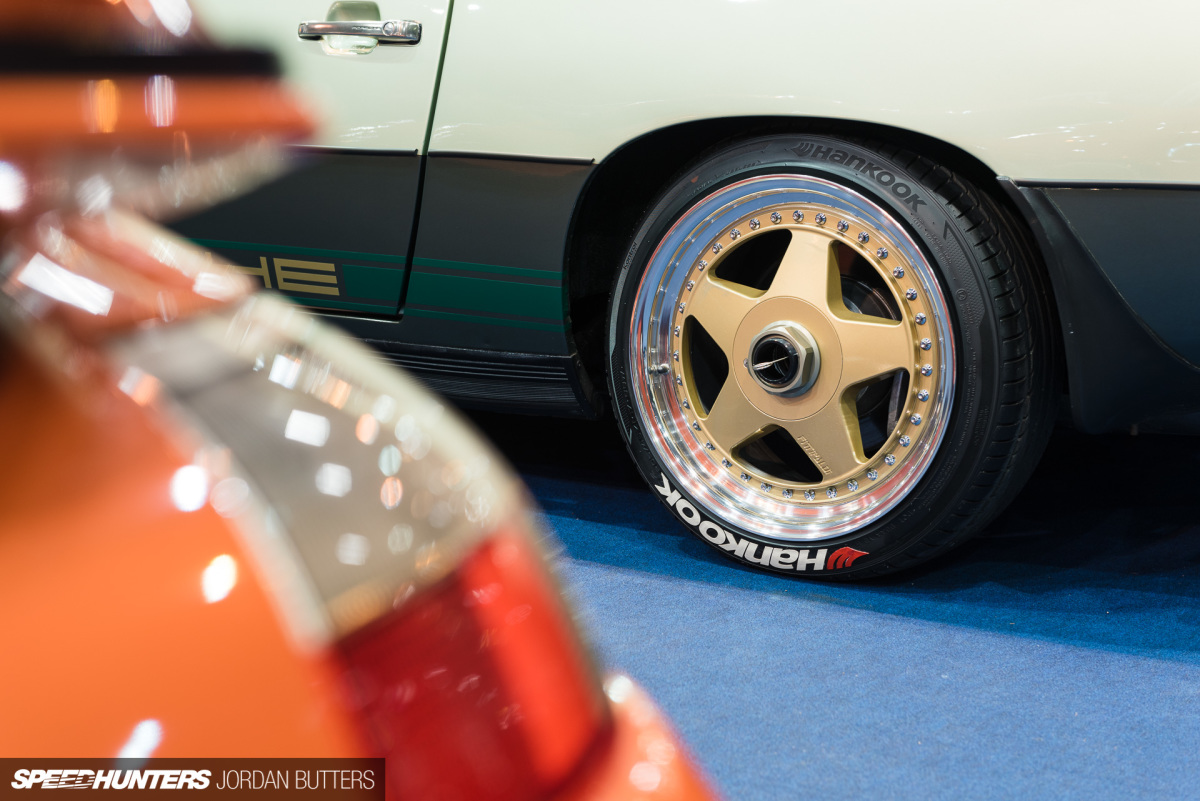 "The wheels have taken quite a bit of work," Paul says. "I bought them from Germany as a 17×8.5-inch pair and 17×9-inch pair, but needed them to be narrower at the front to sit nice. This meant having them machined to be face-mounted, which enabled them to become ½-inch narrower."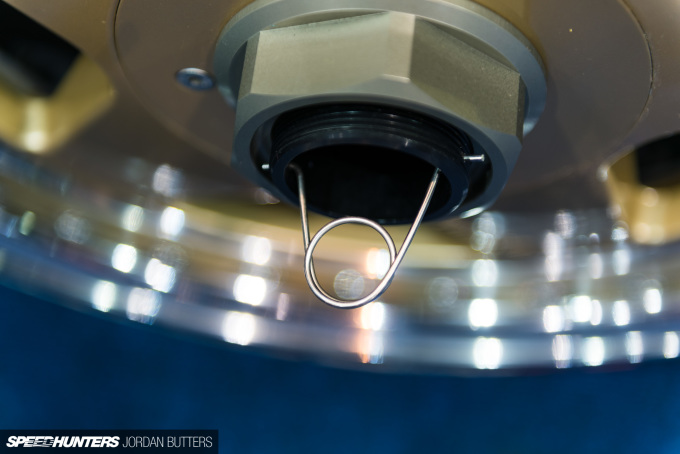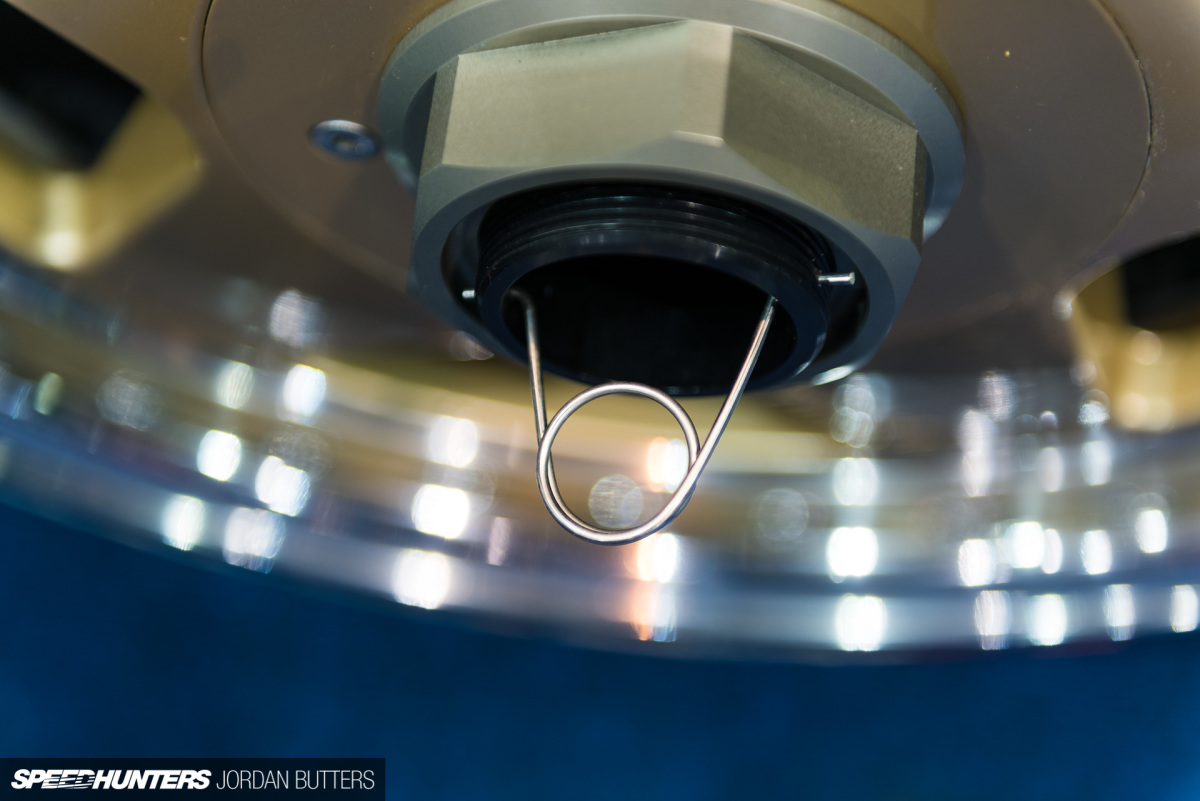 Paul also had the centre caps custom made to finish off the wheels. "The centre lock-style centre caps were an idea that turned out really well. They're made from billet aluminium by a guy in France, and screwed into place on some 5mm aluminium plate."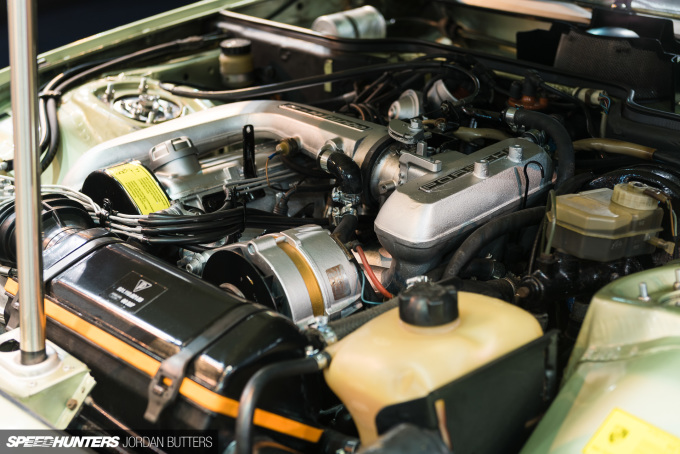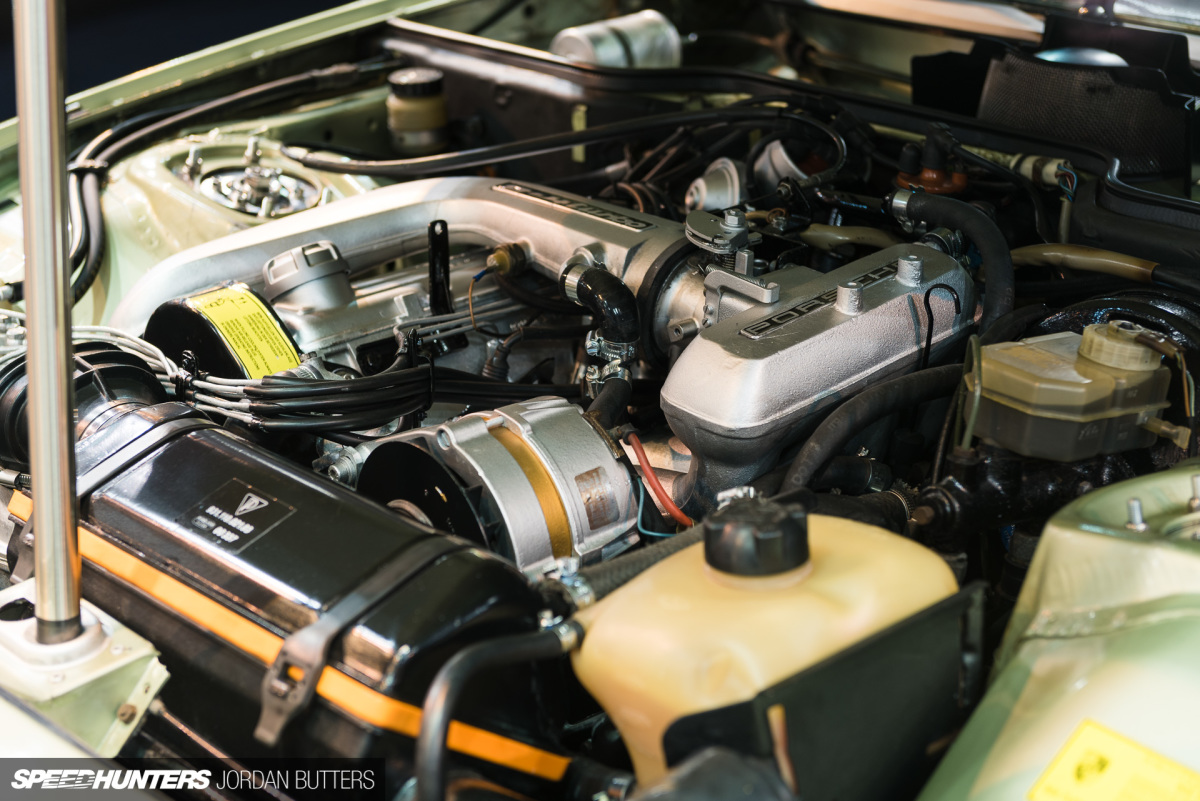 In the engine room, a custom stainless steel exhaust helps the turbo motor breathe a bit easier. Paul's the first to admit that his 924 is not the fastest car out there, but driving it is more than just straight-line speed: "It's amazing to drive," he tells me. "Sat that low in a 37-year-old car it feels a lot faster than it is, especially when it comes on boost. Around town and parking it is quite heavy, and the dogleg gearbox is a bit of a fight at times, but get it moving and the handling is brilliant with a near 50/50 weight distribution."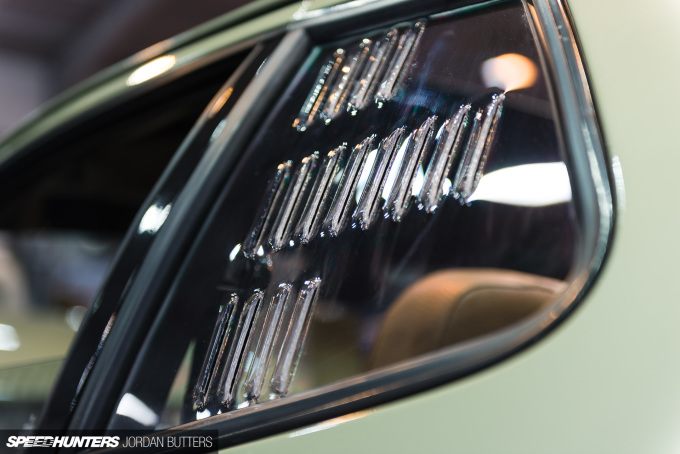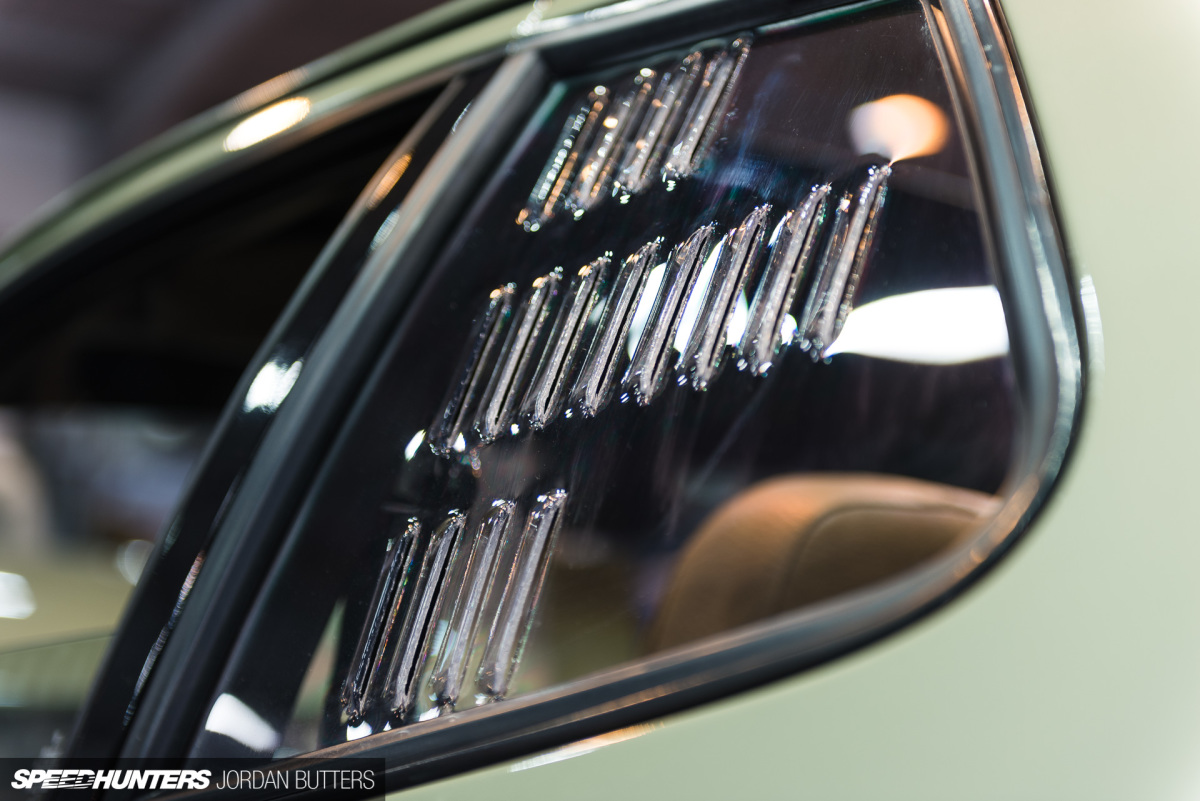 There are other cool touches that jump out, including the louvred rear quarter windows which were sourced from a guy in Canada who makes them for 924 race cars. They're usually screwed straight to the body, but Paul was keen to retain the window seals so had them made slightly smaller to allow for this.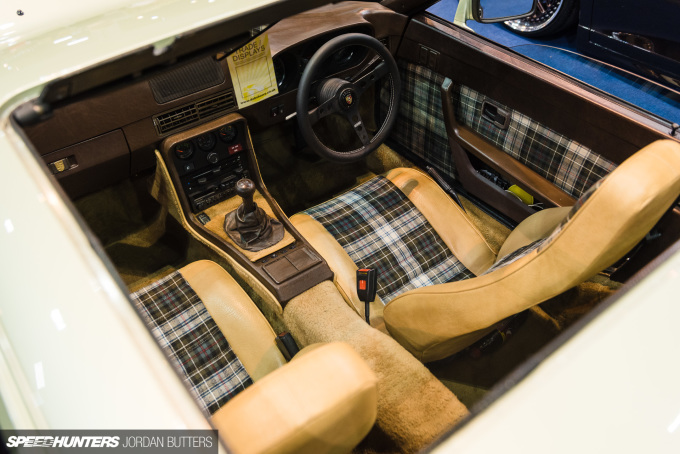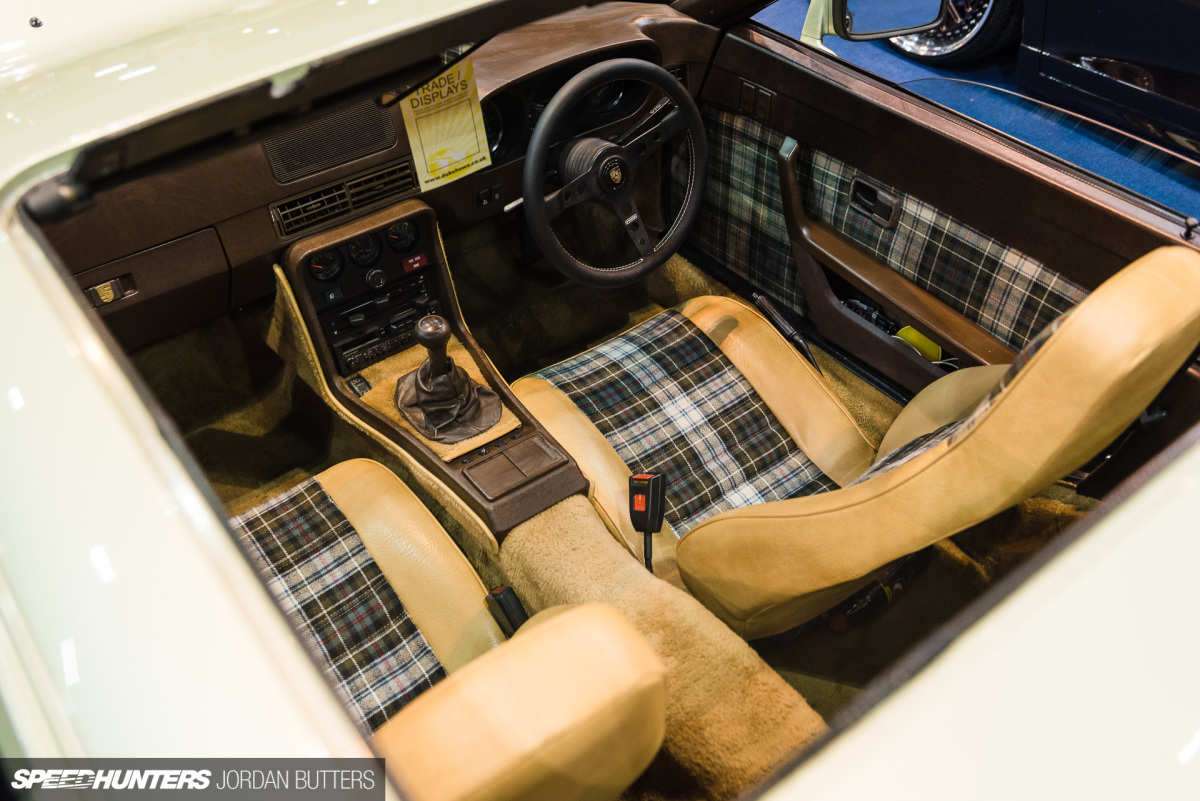 And then there's the interior – my favourite part. Paul reckons it's a point of contention with people, but I defy anyone to say that it isn't cool.
The tartan cloth looks in great shape and complements the brown leather and dash perfectly. Paul's added a Momo Prototipo wheel and a boost gauge in place of the clock. He's also swapped the gauge cluster around so that the rev counter sits in the middle, a subtle tweak but one that adjusts the focus when you're behind the wheel.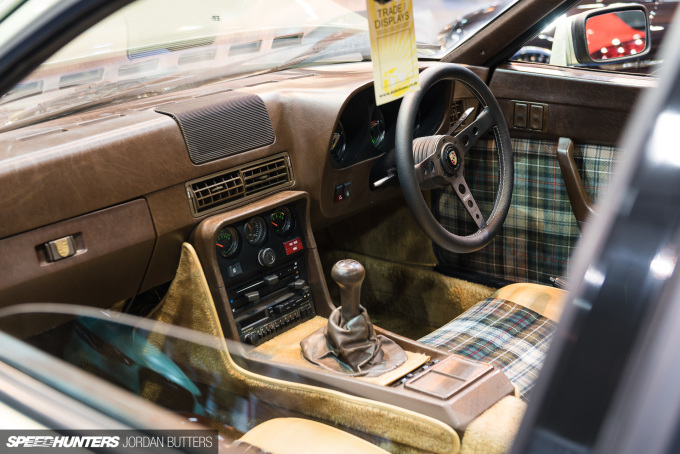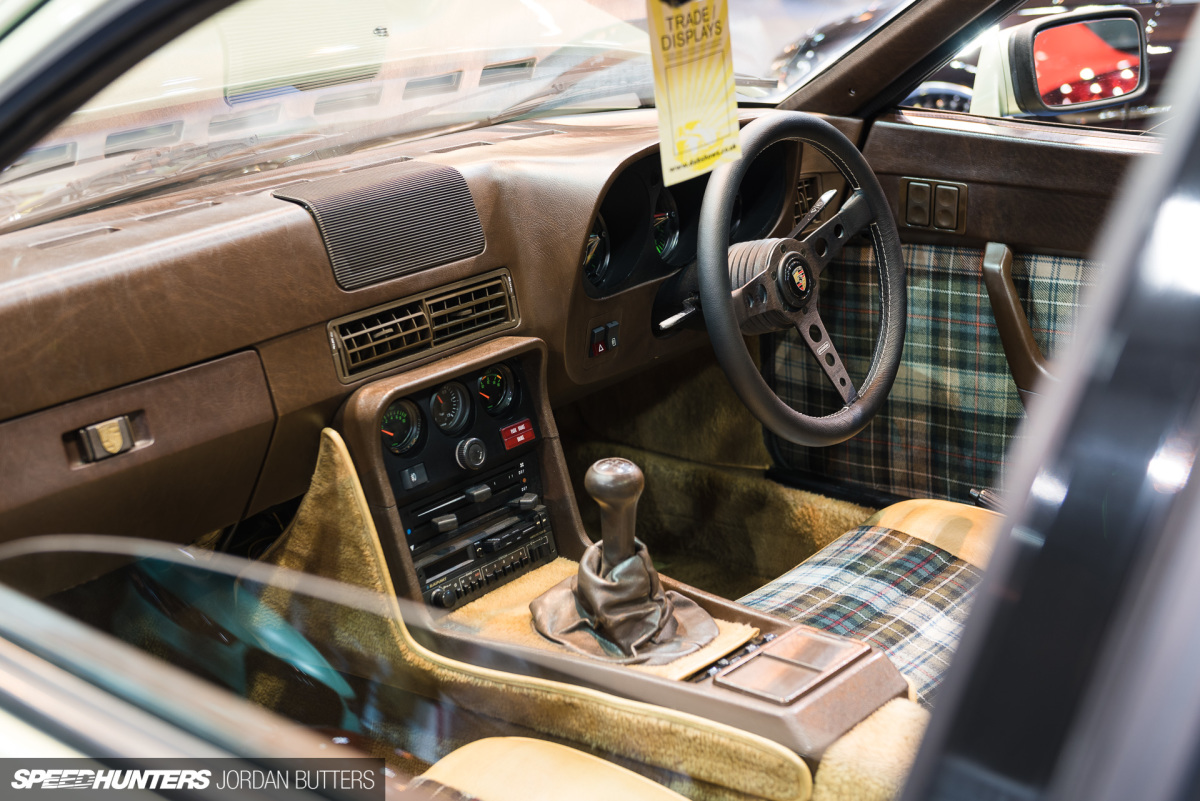 It's still early days in his ownership, but Paul's future plans for the 924 Turbo include rebuilding the ageing gearbox and general chassis maintenance. He's not going to be changing anything drastic, but rather takes his inspiration from the 'OEM+' style. "I've always thought that Singer's Porsches are amazing, and have liked to do small and subtle changes to my cars," he explains. "I try to keep with the OEM look but with little twists here and there."
If 924s can look as good as this with a few tweaks, maybe the 911 shouldn't be hogging all of the attention?
Jordan Butters
Instagram: jordanbutters
jordan@speedhunters.com