What do you call a preview of an idea? I don't think there's even a term for that. In fact, the more I think about it the less sense it makes so I'll just get right to the point. This unsuspecting, well-used Datsun 521 truck sitting outside the TRA Kyoto shop is Kei Miura's next project.
I don't have any renders to show you as Miura isn't even sure what he's going to do with the fresh US import yet, but you just can't help but picture what it might become. I'm seeing it sitting nice and low, the proportions boosted by flares or bigger fender additions, maybe spiced up with a bed spoiler, a bucktooth front lip, and an oil cooler mounted up front Hakosuka-style.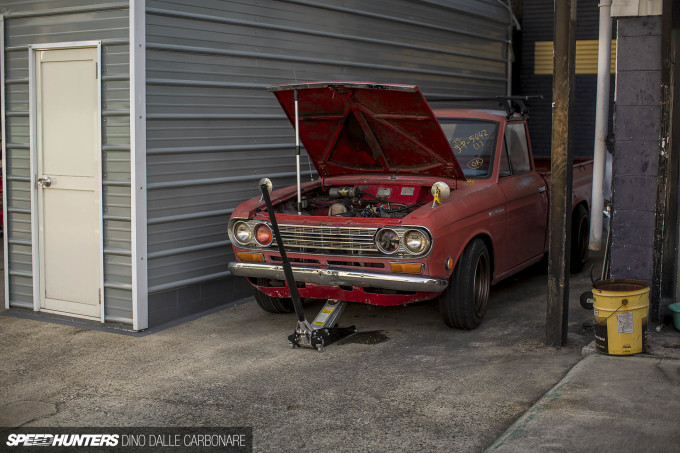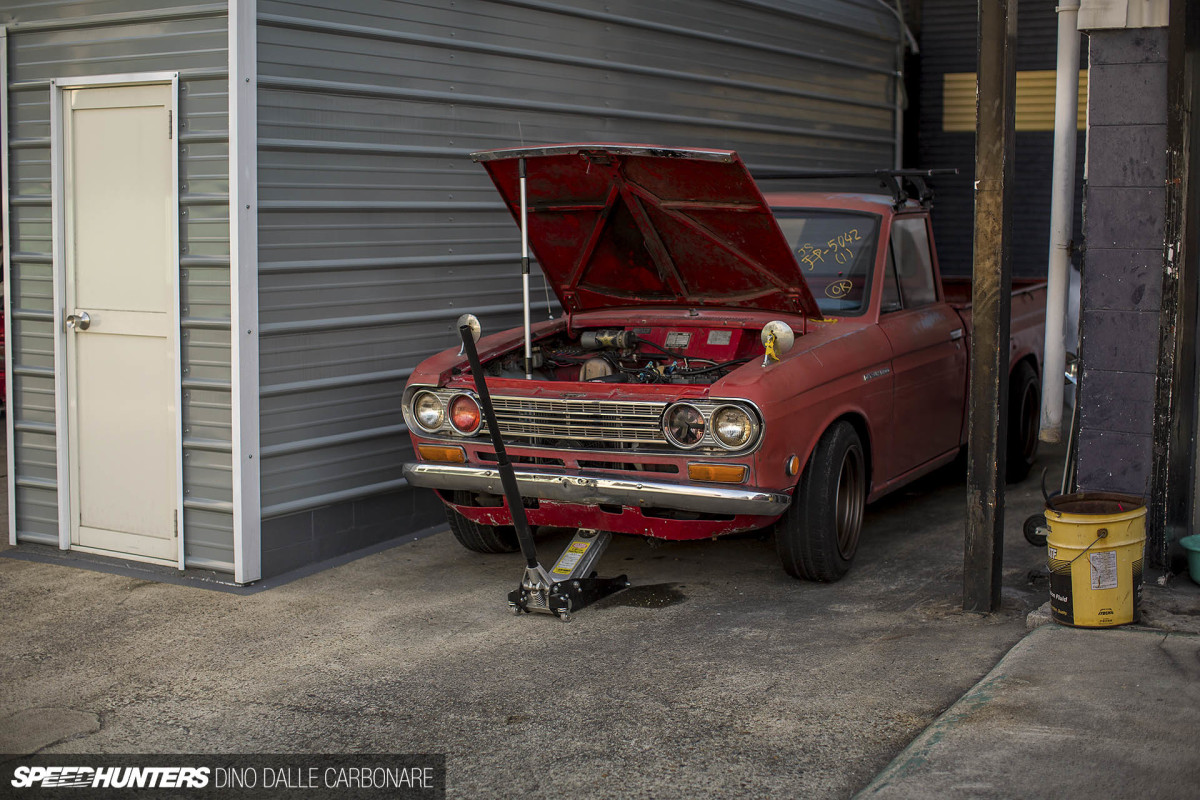 A Pandem kit for the 620 truck is already a thing, but as Miura walked around the 521 tidying up some bits and pieces here and there he told me that he's going to attempt something different with this build.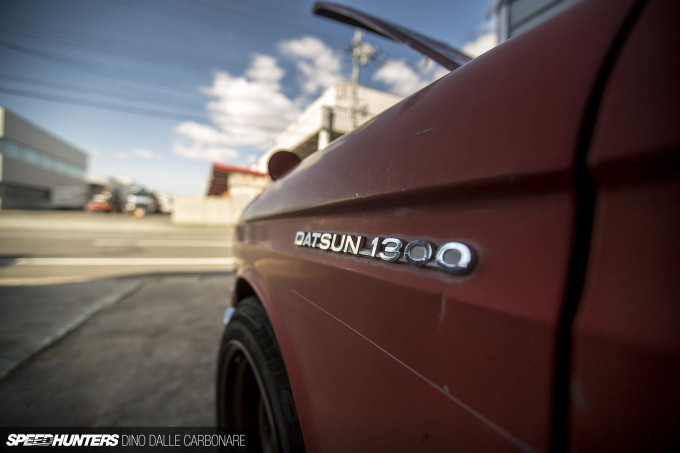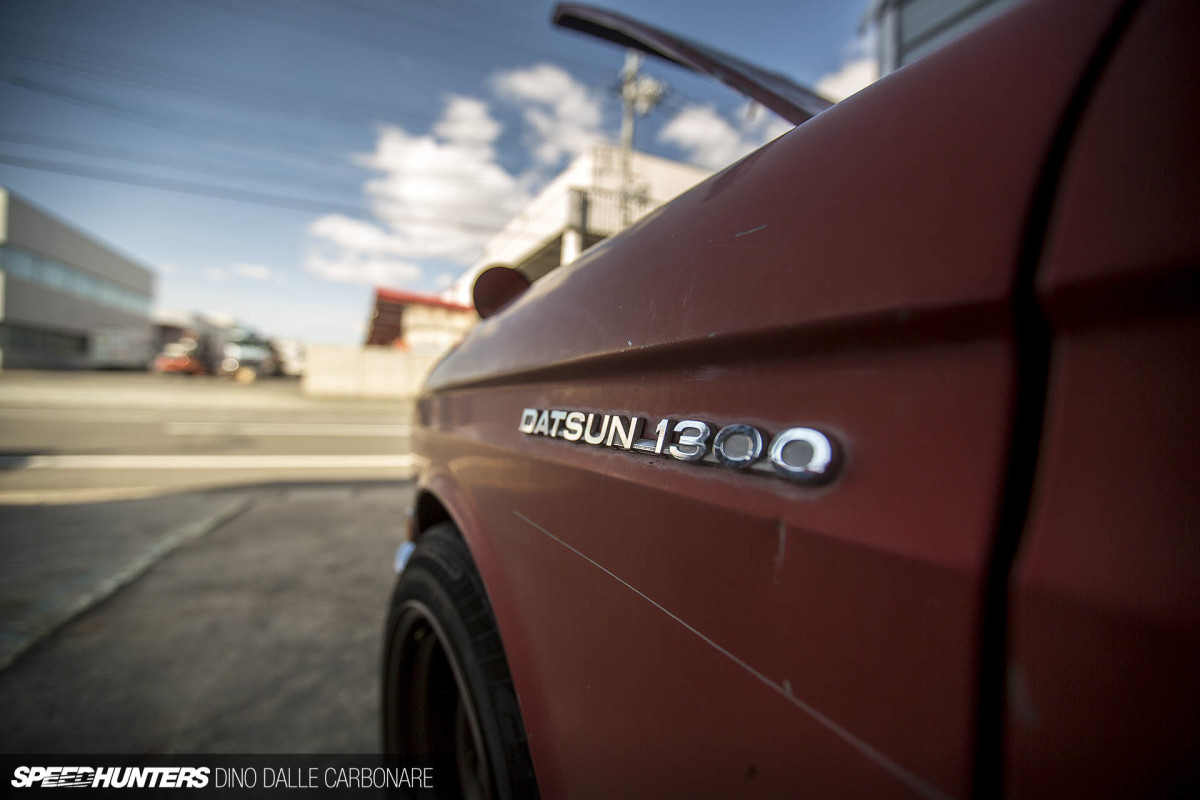 There's no doubt that the Datsun was a workhorse in its previous life; there are so many telltale signs that have left it with the sort of patina you just can't help but love.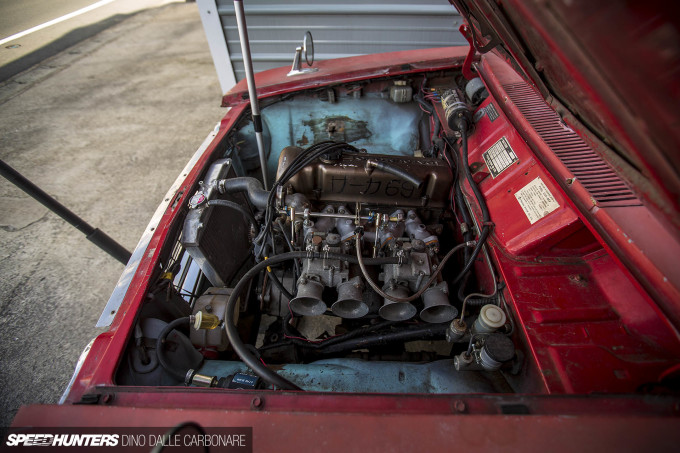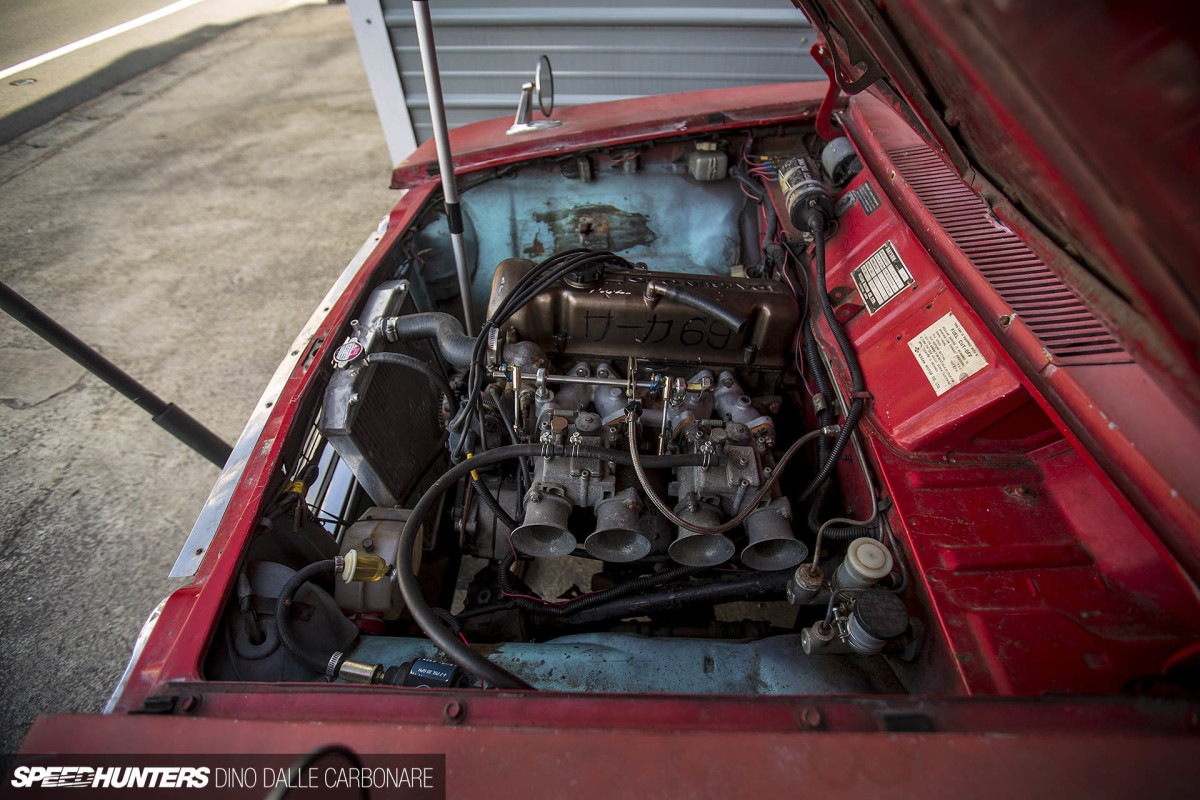 Since arriving in Japan, most of the work has gone into getting the engine running right so that when the time comes to start the build it can at least be moved around.
A pair of side-draft carbs and a new valve cover are recent additions, but the energy drink can covering the coil looks like something that was done in the States.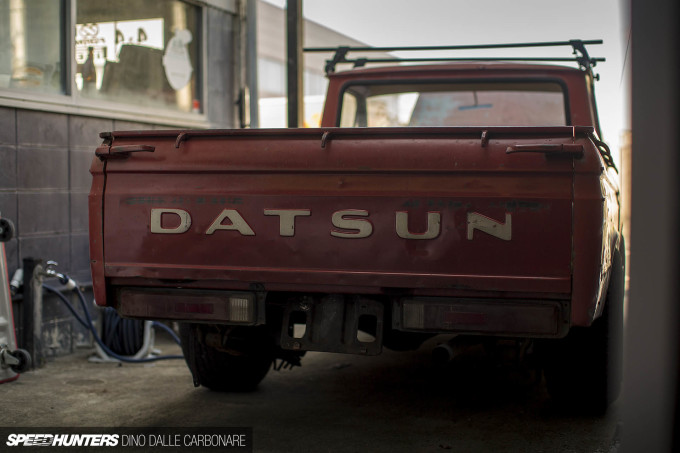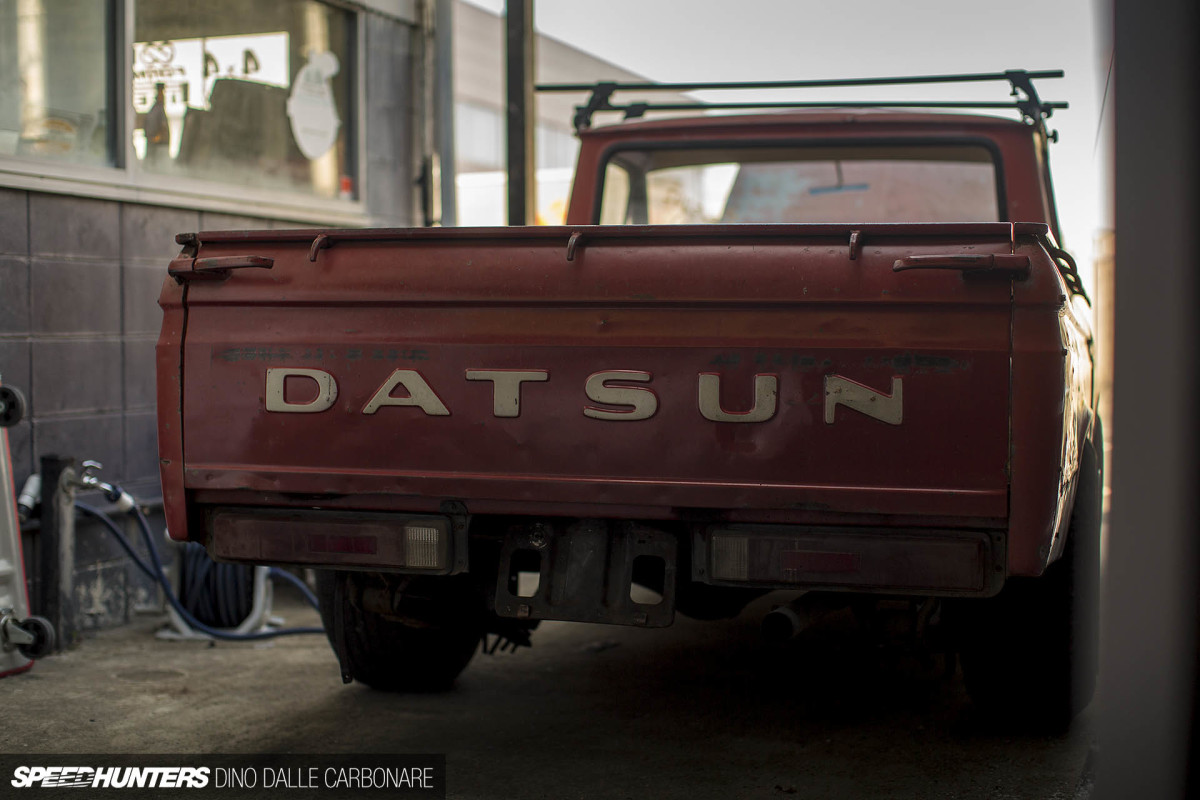 While 521s aren't exactly plentiful in Japan, Miura wanted something decently sized to transform into the shop's truck. I think this USDM relic from the late '60s and early '70s fits the bill rather well.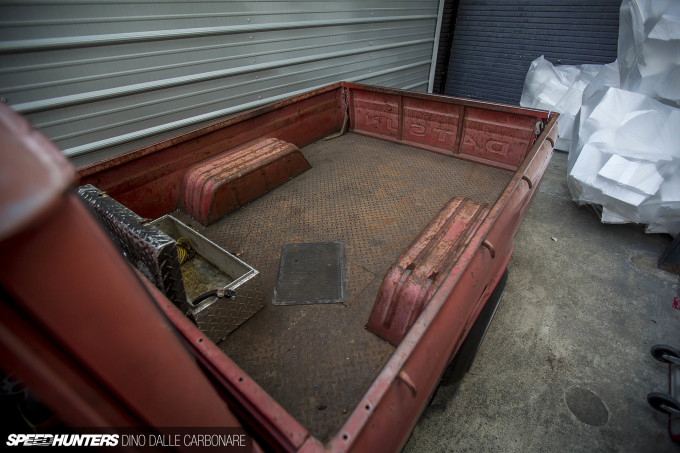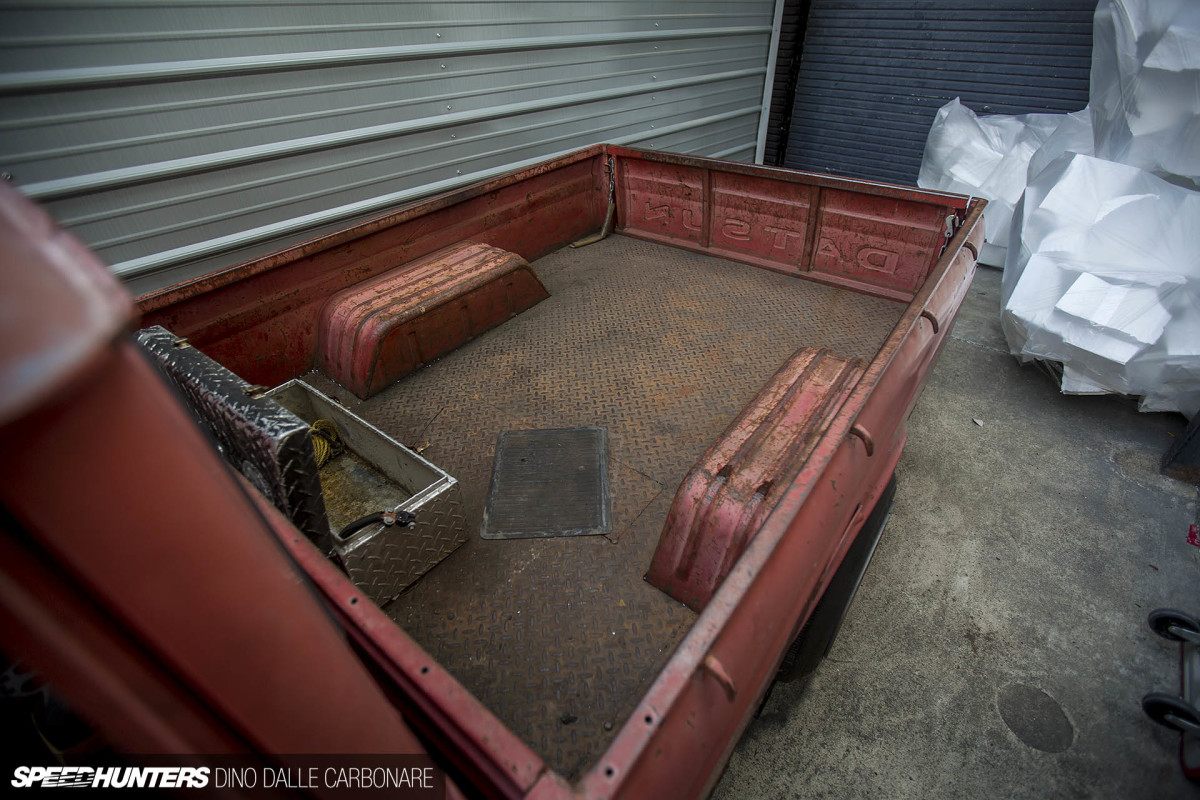 There's a pretty big bed back there to carry boxes and other bits and pieces. The toolbox isn't actually a tool box but rather the place where the battery has been relocated to.
While I was looking over the 521, Miura threw on some steelies with a pretty aggressive offset to give us an idea of the rugged looks this thing will have once it's given the Rocket Bunny treatment.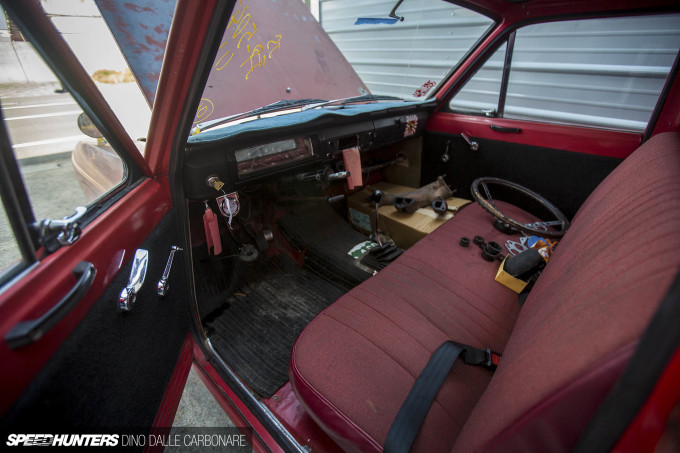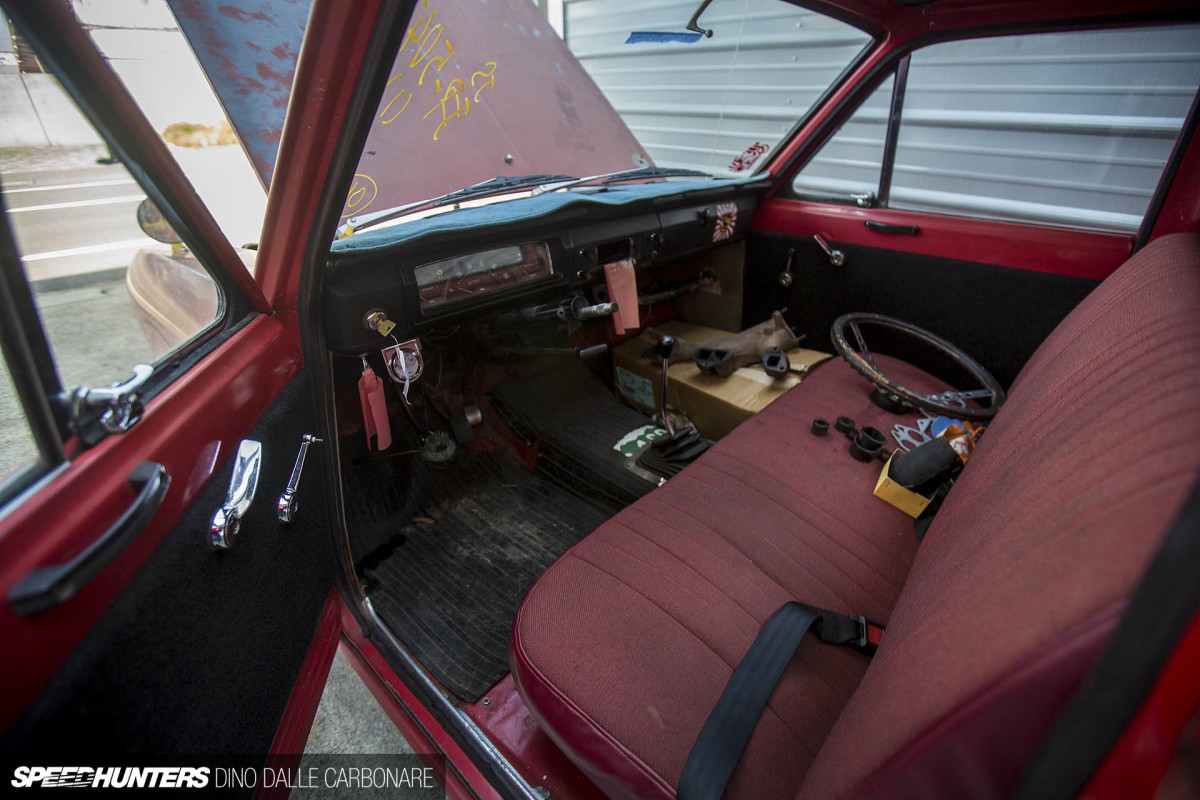 The left-hand drive cabin is actually in pretty good original condition; only a little work is needed to fix up some small details.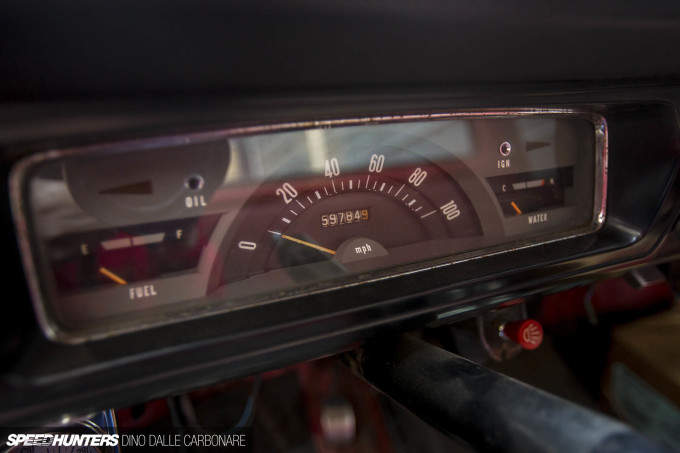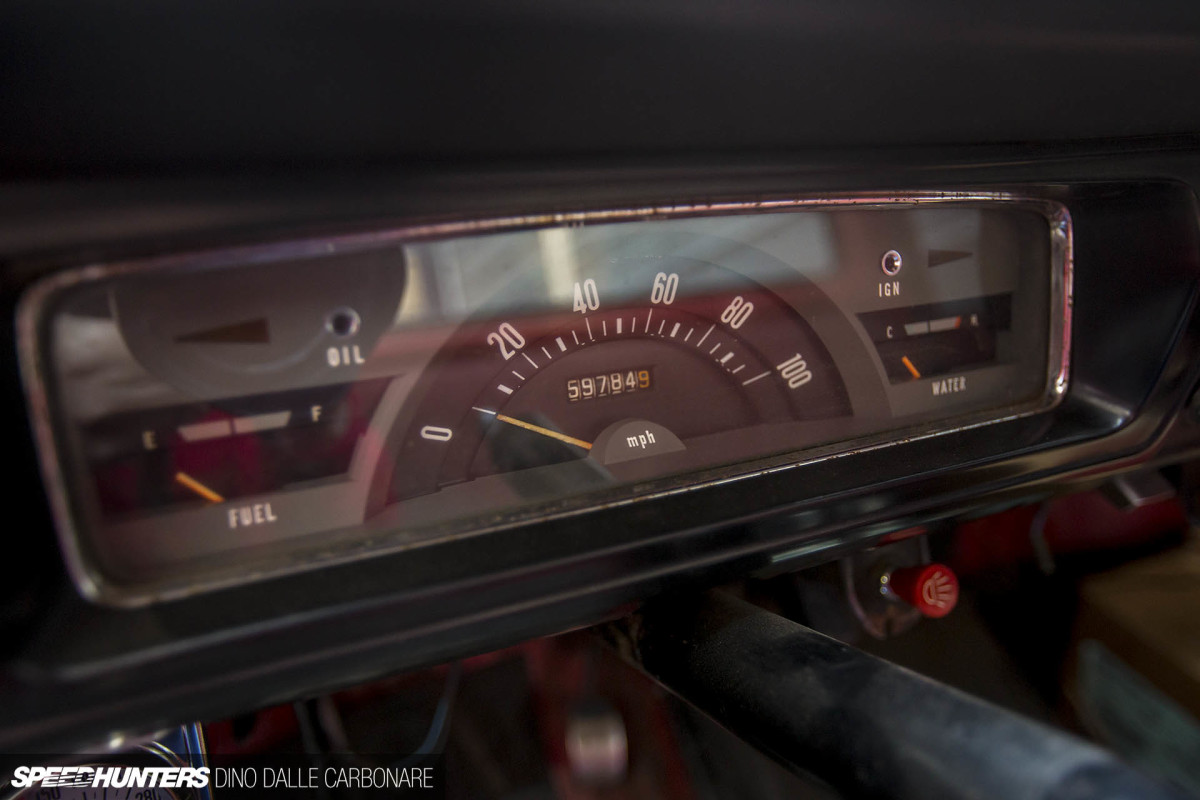 Miura will release the renders of this project in a month or two, and from those we should have a good idea of how the transformation will go. In the meantime, what would you guys like to see done?
Dino Dalle Carbonare
Instagram: speedhunters_dino
dino@speedhunters.com