Nickel & Dimed
The act of building a car is a deeply personal one.
It's an act that's shaped by experience and personal preference. It doesn't necessarily need to be about budget, nor does it need to involve exotic or rare vehicles. It most certainly doesn't need to follow current trends, either. Cars should be built from the heart, and with a clear goal in mind.
While there is always the presence of outside influences, the best – and certainly the most memorable – builds, will largely ignore these. A positive community reaction at the end of the process is only an added bonus, but not something that should be desired from the outset. The real joy should come from the finished product. If you're happy with the outcome at the end of it all, that's all that really matters. That's if the project ever makes it to the end of the process.
The experience aspect of the process is maybe the most important part, however. How can you truly know what you want unless you have a huge pool of reference to to work from? How can you dismiss something if you've never really tried it? How can you claim something to be the best without ever having sampled its rivals? Good or bad, every driving experience can prove to be beneficial. There's always something to be learned.
The name Matt Farah should be familiar to most of you who consume automotive media. The host of The Smoking Tire's podcast and One Take series on YouTube, amongst others, Matt had an exceptional amount of experience to draw upon when it came to building the one car that almost got away from him: a 1988 Ford Mustang.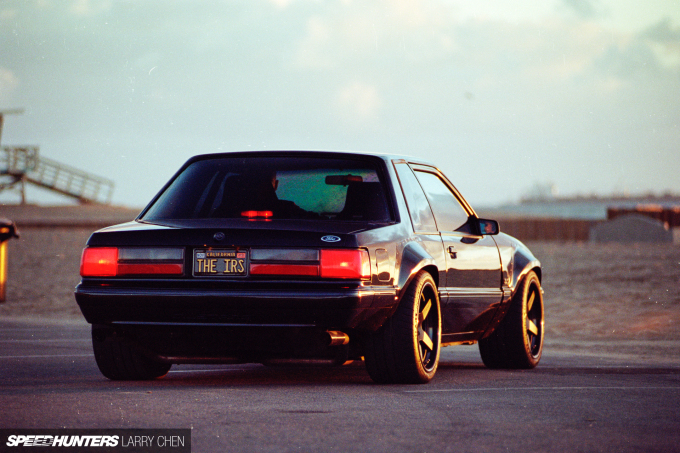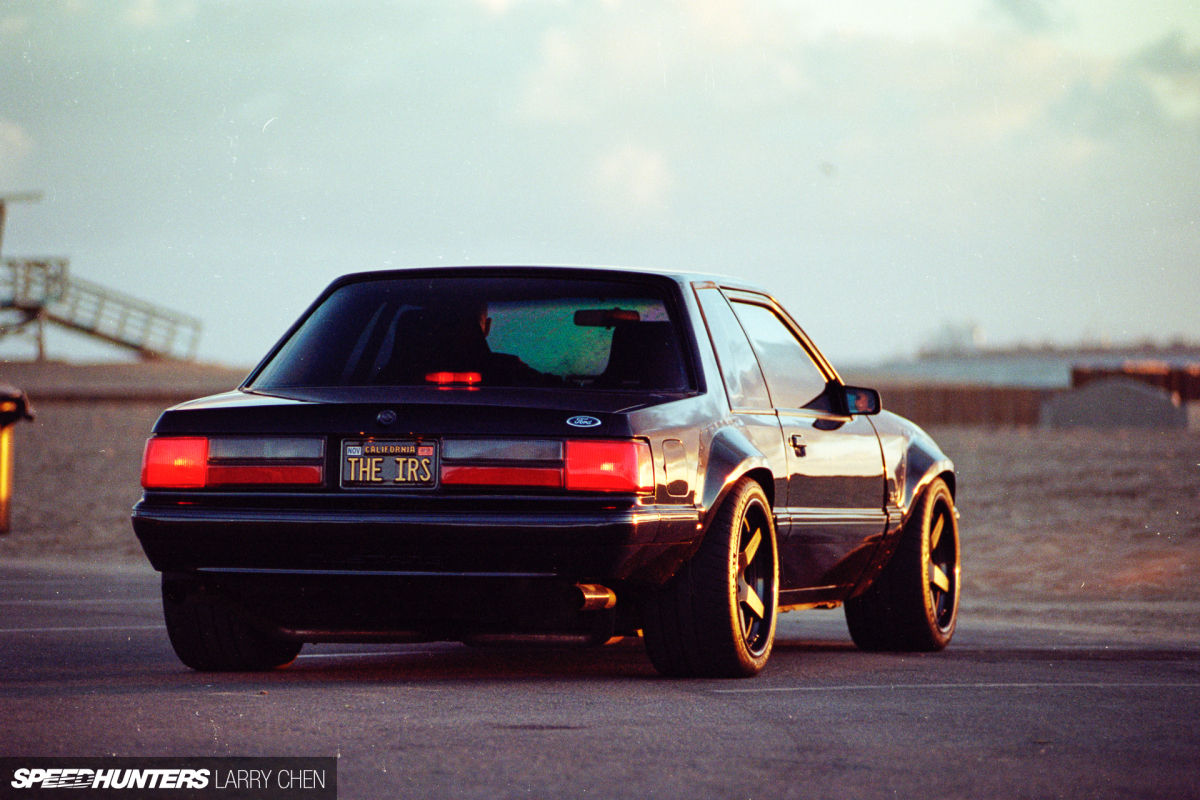 There's a pretty unique quality to Matt's experiences, too. Unlike most modern motoring journalists who tend to only drive box-fresh and completely stock examples of the latest showroom models, his One Takes have put him behind the wheel of somewhere around 600 cars of varying quality. From high-end tuner cars to, well, complete shit-boxes and everything in between. That level of experience is hard to come by, even within the professional motoring media.
With all of that in mind, how did he end up choosing a notchback Fox Body as the base car for this build?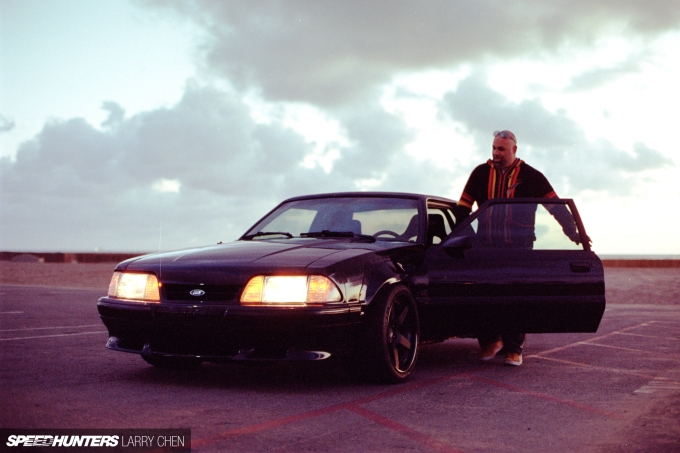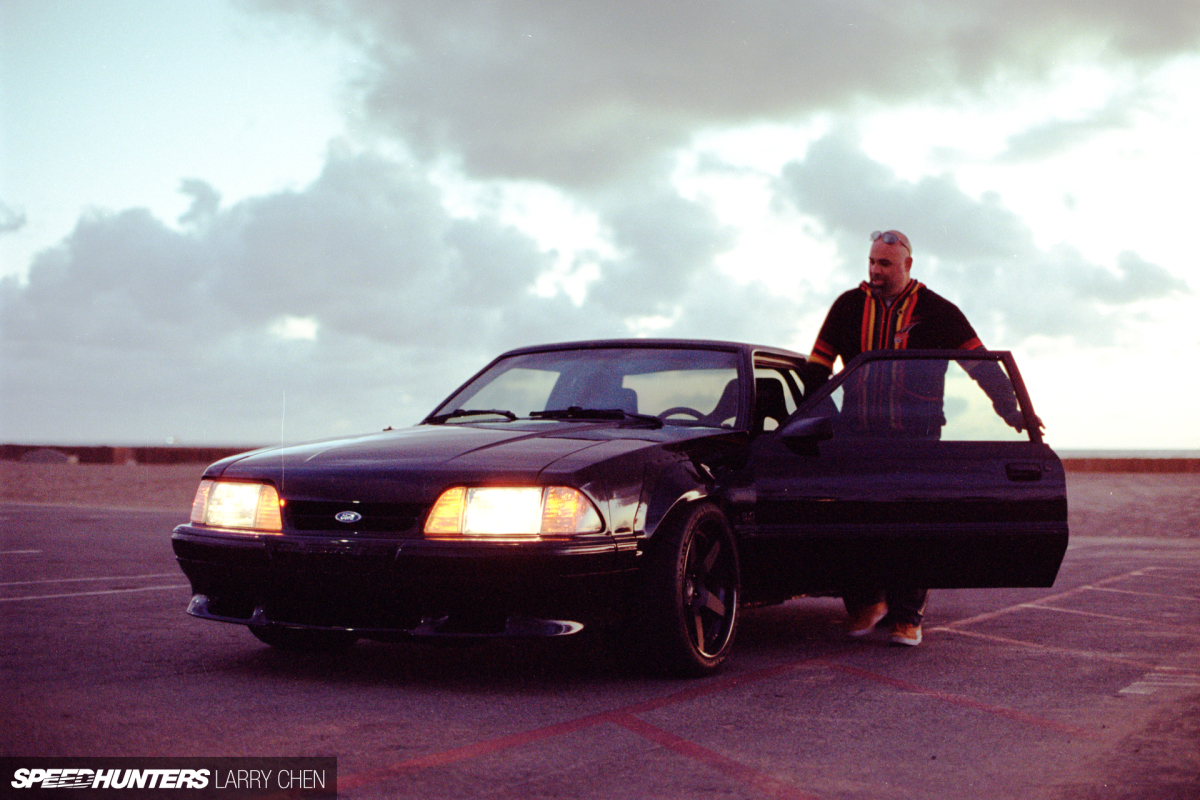 Like a lot of us who are technically grown-ups, a lot of Matt's influences come from his youth. In high school, all of his best friends drove '80s-era Mustangs while he had a Subaru. Obviously, this became an itch that needed to be scratched, albeit a decade or two later.
It wasn't until five years ago, where an under-the-influence classifieds search (the best kind, I'm told) threw up a 1988 SSP notchback. The SSP (Special Service Package) variants, I've learned, are highly sought after ex-law enforcement vehicles as they're the lightest variant of this generation Mustang available, and the perfect base for performance orientated build.
A deal was done for the less-than-perfect example which already had a 350hp Ford Racing 302R/GT40 crate engine installed, with less than 500 miles, along with a new transmission, springs, shocks and factory brakes. The perfect start to proceedings, anyways.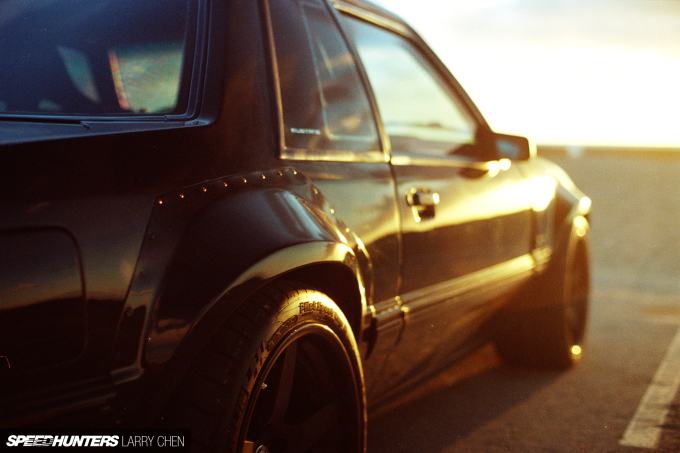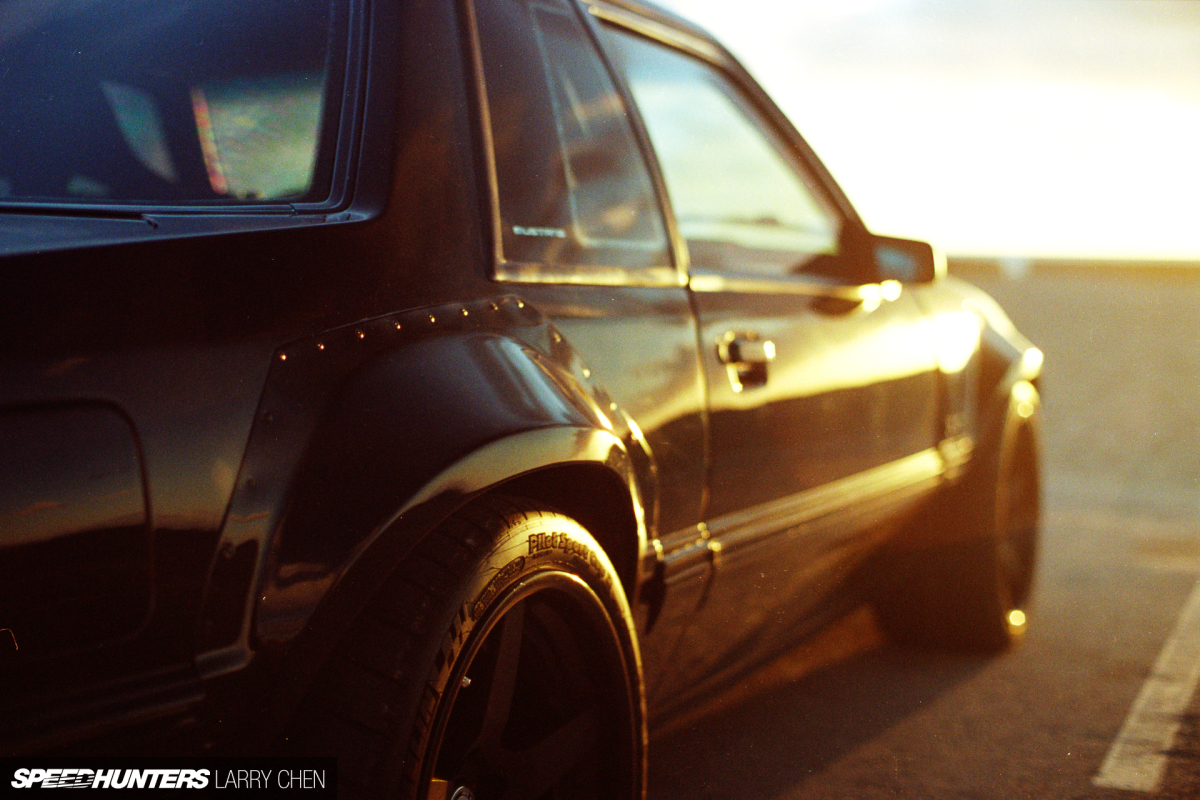 Matt's goal with the build was to create a Fox Body that could go around corners, as opposed to the more typical drag car route. A simple premise, and with a car that weighed around 1,360kgs (3000lbs) from factory, it wasn't an unrealistic goal either. With a capable engine already in place, the focus would be on chassis, tires and brakes to bring the car to life. How hard could it be?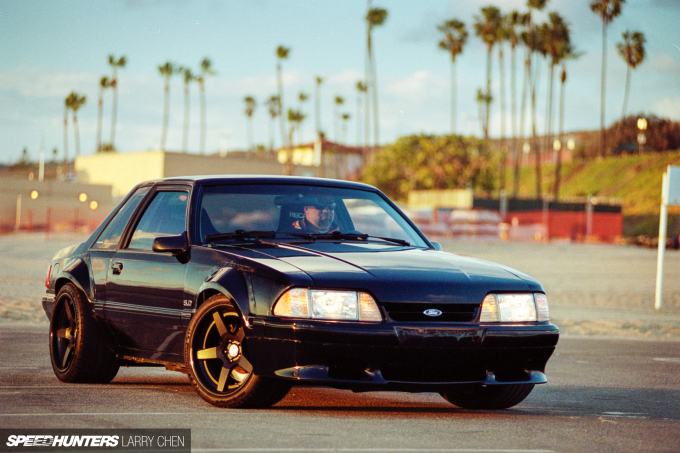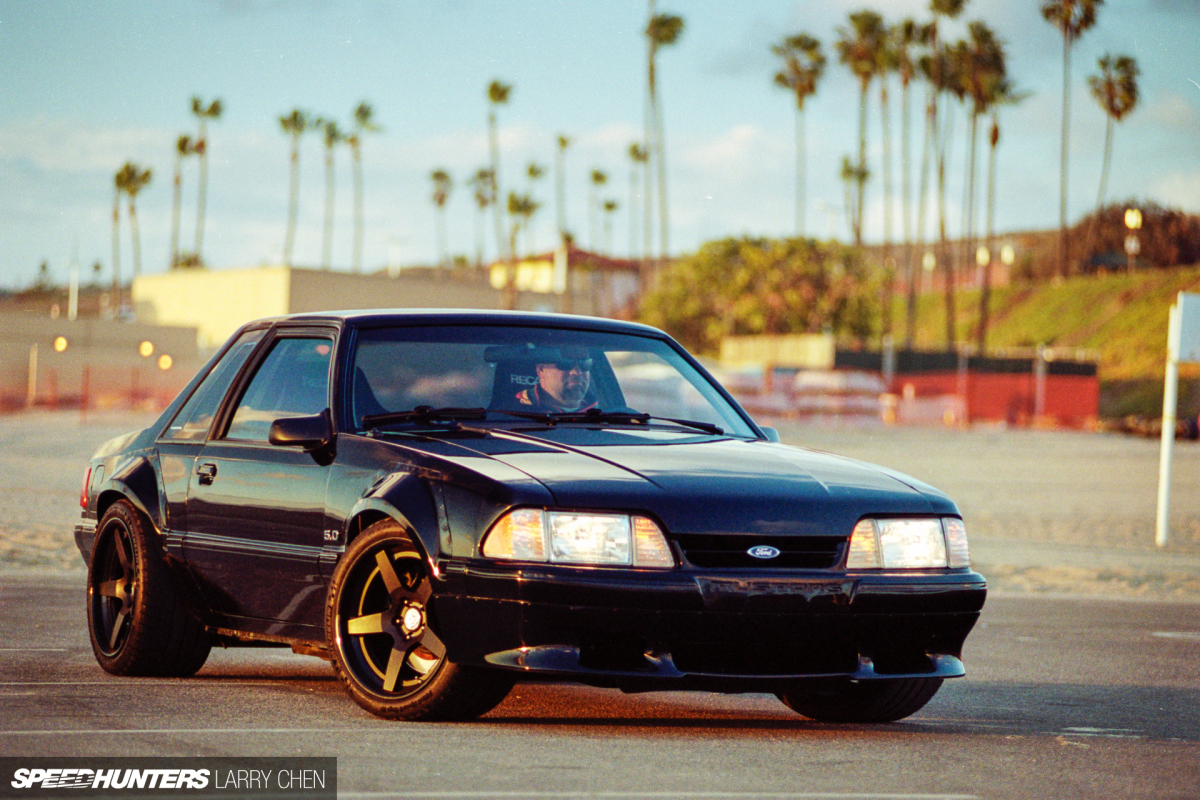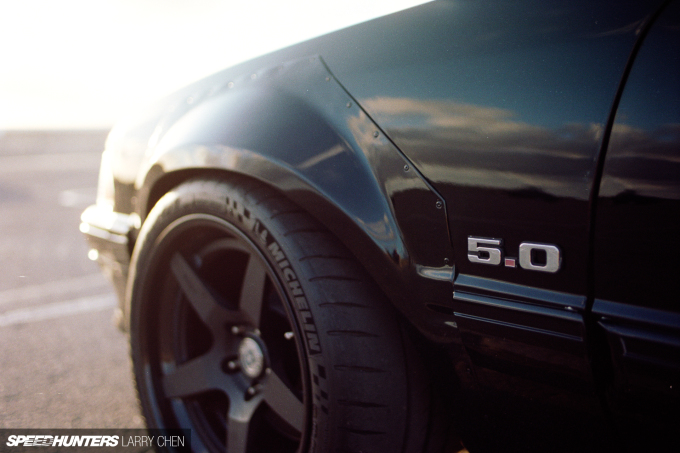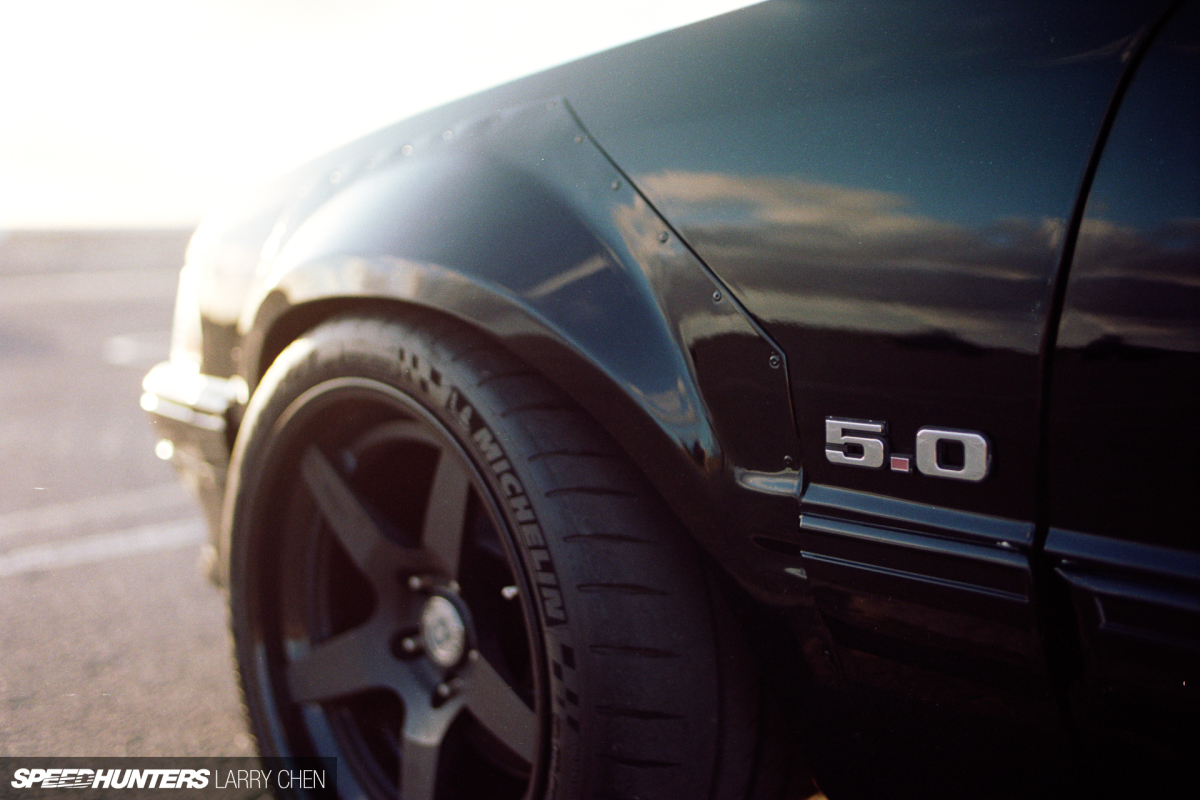 The process began at Maximum Motorsports, who prepared the chassis and converted the rear to IRS. The latter posed the first question of the build: shorten the driveshafts and maintain the stock body, or go wide-body? Apparently, this wasn't even a question for Matt who already wanted to fit a lot of tire under the car. "Maximum Motorsports wanted to go even wider, with 305s all around, but I originally wanted 275s. So, we met in the middle," he told me over e-mail.
He continued, "I actually worked with Patrick at HRE on this car, and the RS105 was designed specifically for it. It only went on sale later, after I got the first set. I asked Patrick to reimagine the Cobra R-style and then asked if they would name it the 'TST 1′ or something, and he was like, 'Uh, nice try. No.' It's now a popular Ford GT wheel."
When Maximum Motorsports completed their work on the car, the custom wheels were mounted and wrapped in 295-section tires, before the body was shaped around them at RDB LA.
At this point the car was behind on schedule, but it was getting done. RDB repaired the tired bodywork, which had served 10 years with the San Diego Police Department, worked the carbon fibre over-fenders to fit around the fat wheel and tire setup, before then repainting the car. Finally, the car went to BBI Autosport in Huntington Beach to be finished with seats, harnesses, steering wheel, gauges and a cool shirt system.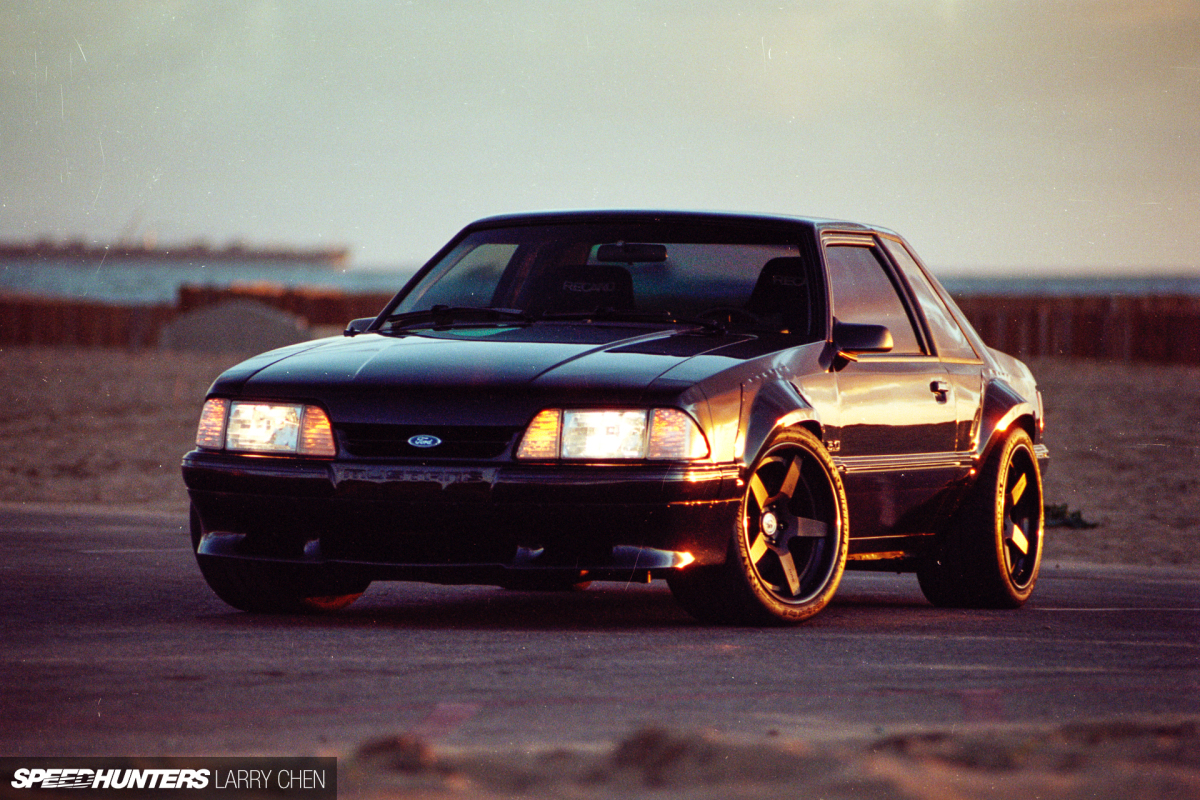 While the car appeared finished, Matt was really only entering the most challenging part of the process: breaking things, fixing them, and then breaking something else. It was this period that would test even the most patient amongst us. Over-heating, over-cooling, cracking exhaust headers, poor idle, melting wires, steering rack, steering column, rear wheel bearings, misaligned wheelbase, distributor failure and even a steering wheel were just some of the issues faced in the following months.
Now, at this point, you might be thinking "what a shit-box" and I'm sure that Matt was maybe thinking the same, but still he persevered. Again, the experience of knowing that when you change so much on a car, you're absolutely going to have some sort of issues afterwards was maybe what got him to the end. Either that or he's even more stubborn than I am, and that's saying something.
At the end of the process, where more money than he ever dreamed of spending had been spent, he did finally have his perfect '88 notchback Mustang.
Perseverance Pays
It does seem like a tremendous amount of effort to go through for something that's relatively so humble. I'm sure we could all list the cars that he could have bought, but none of them would be his Mustang. What we do as enthusiasts rarely makes sense to anyone outside of our own minds, but that's the beauty of it all. We do what we do, for ourselves.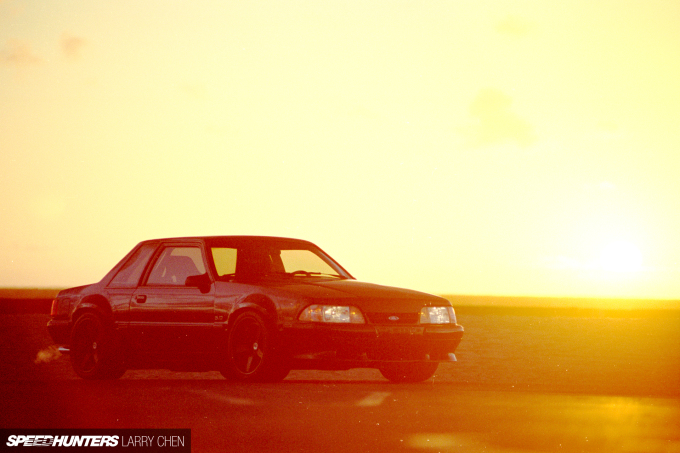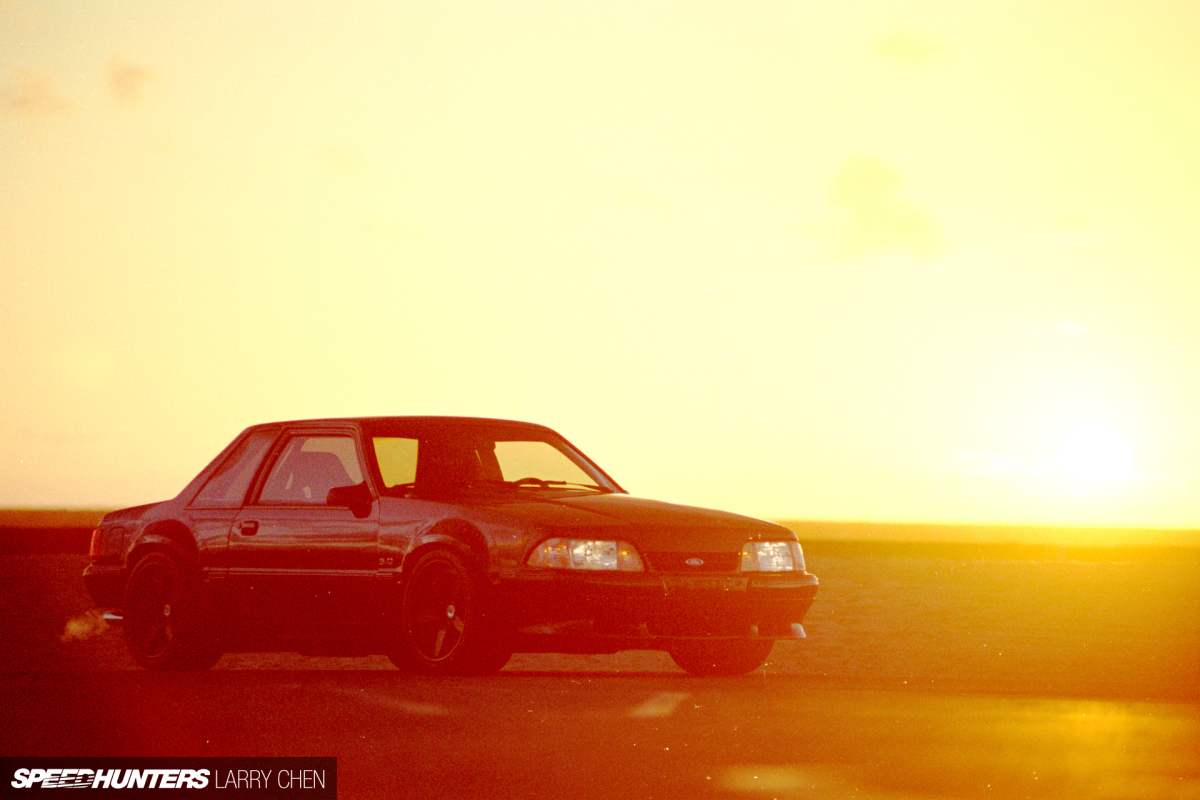 So, what about the end result?
The motor that was in the car when purchased still lives on. The Ford Racing 5.0-litre V8, fitted with GT40 aluminum cylinder heads makes 385hp with 350lb-ft of torque. It's enough to enjoy, but not not so much that it overpowers the chassis. The car stills needs to be driven to get the most out of.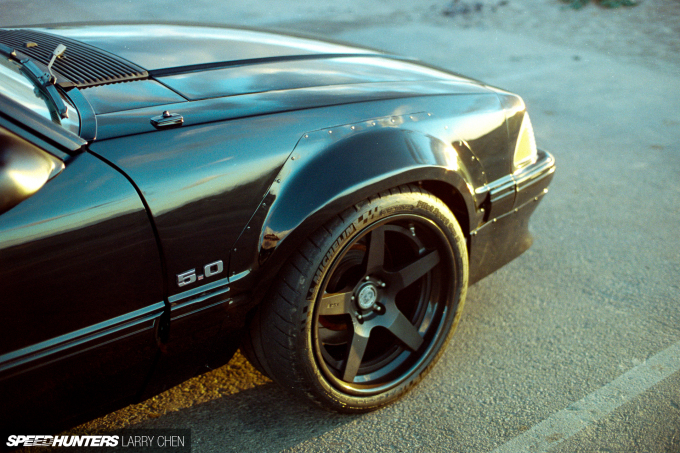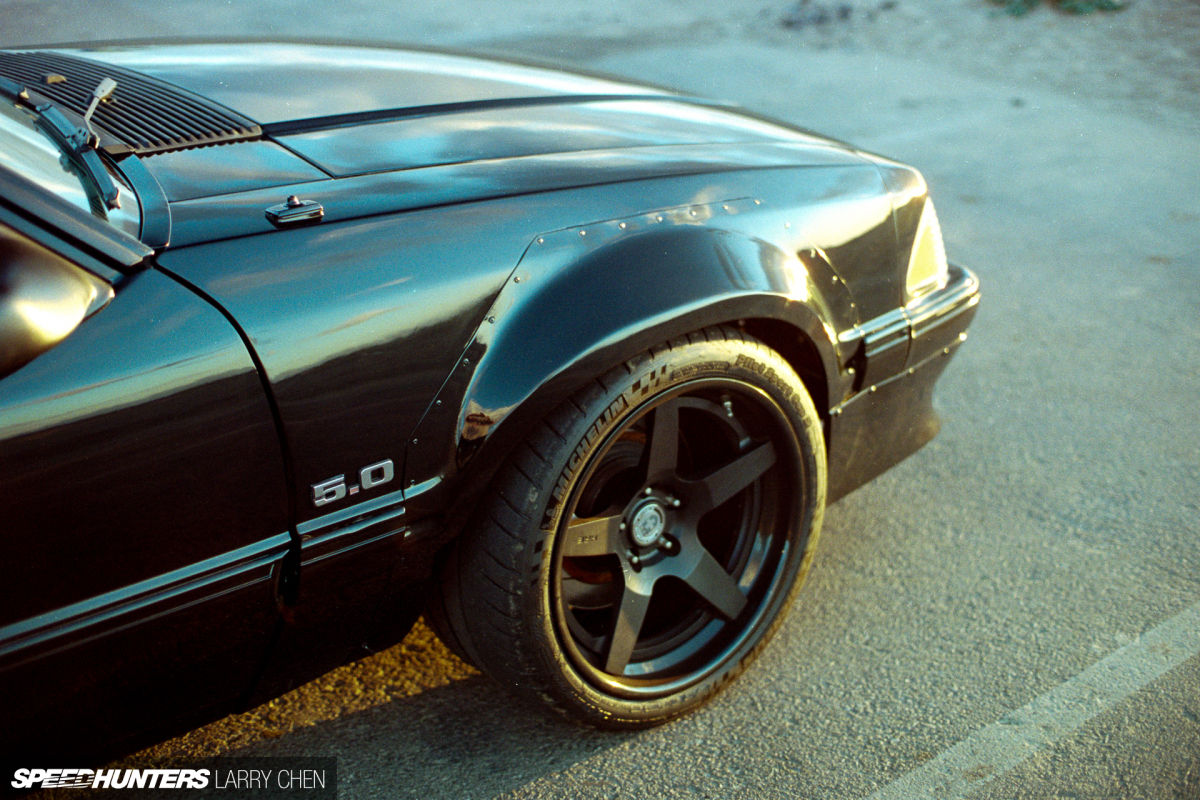 The 18×10.5-inch HREs with 295/35R18 Michelin Pilot Sport Cup 2s are identical on all four corners, giving the car a perfectly squared footprint.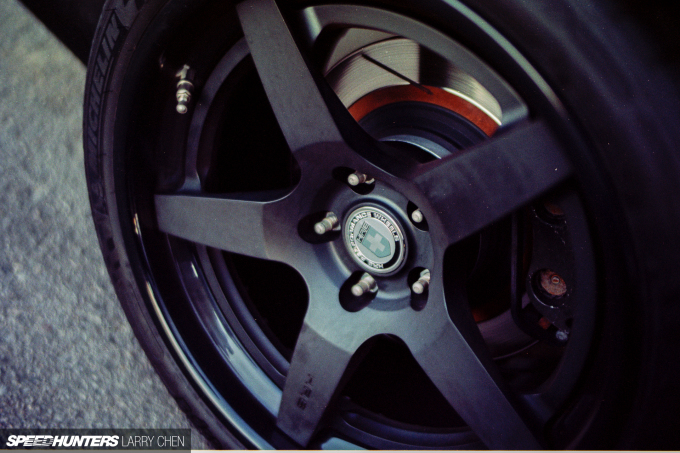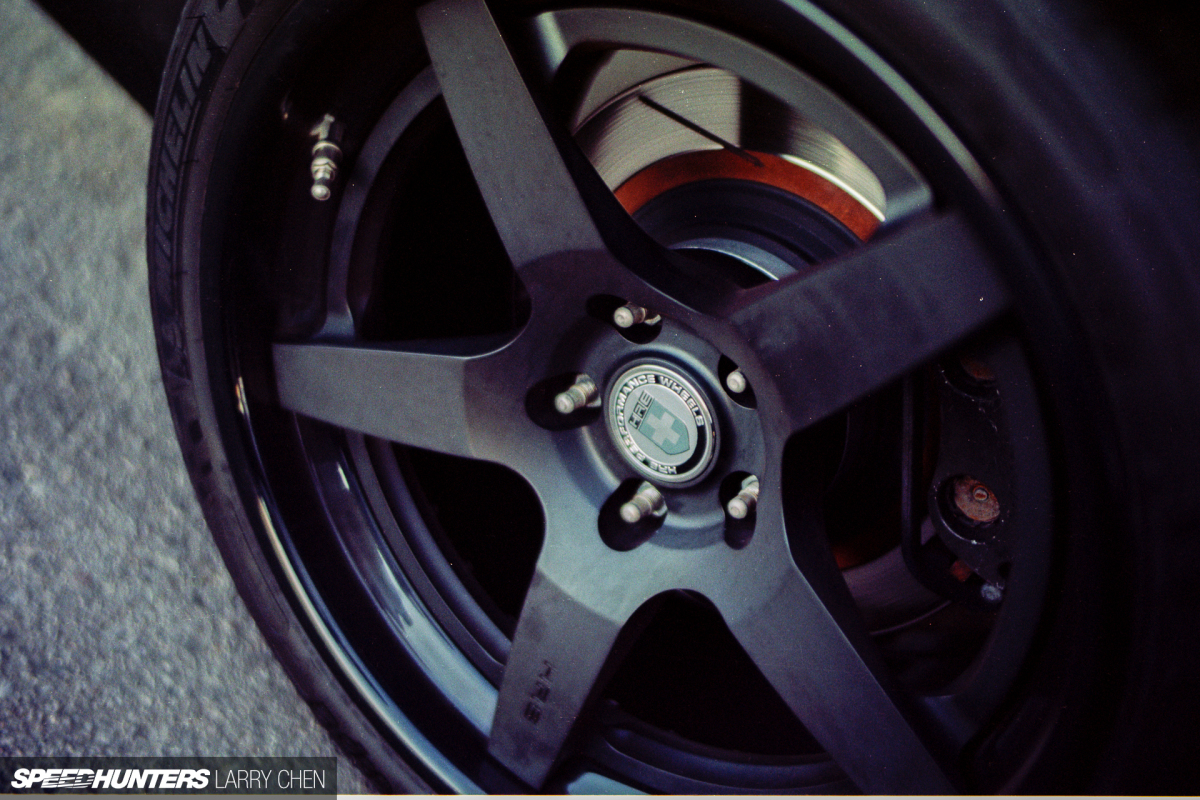 Behind the black five spokes, are Mustang Cobra brakes which are fitted with Hawk HP Plus pads and matched with Ford Racing slotted Cobra discs, both front and rear, which is courtesy of that aforementioned Maximum Motorsports independent rear suspension conversion.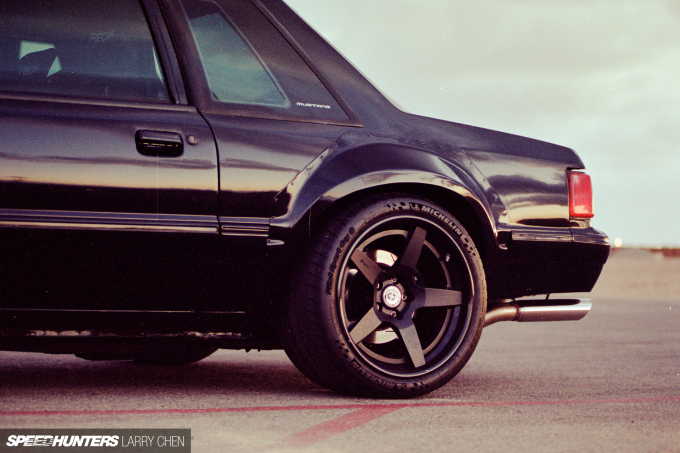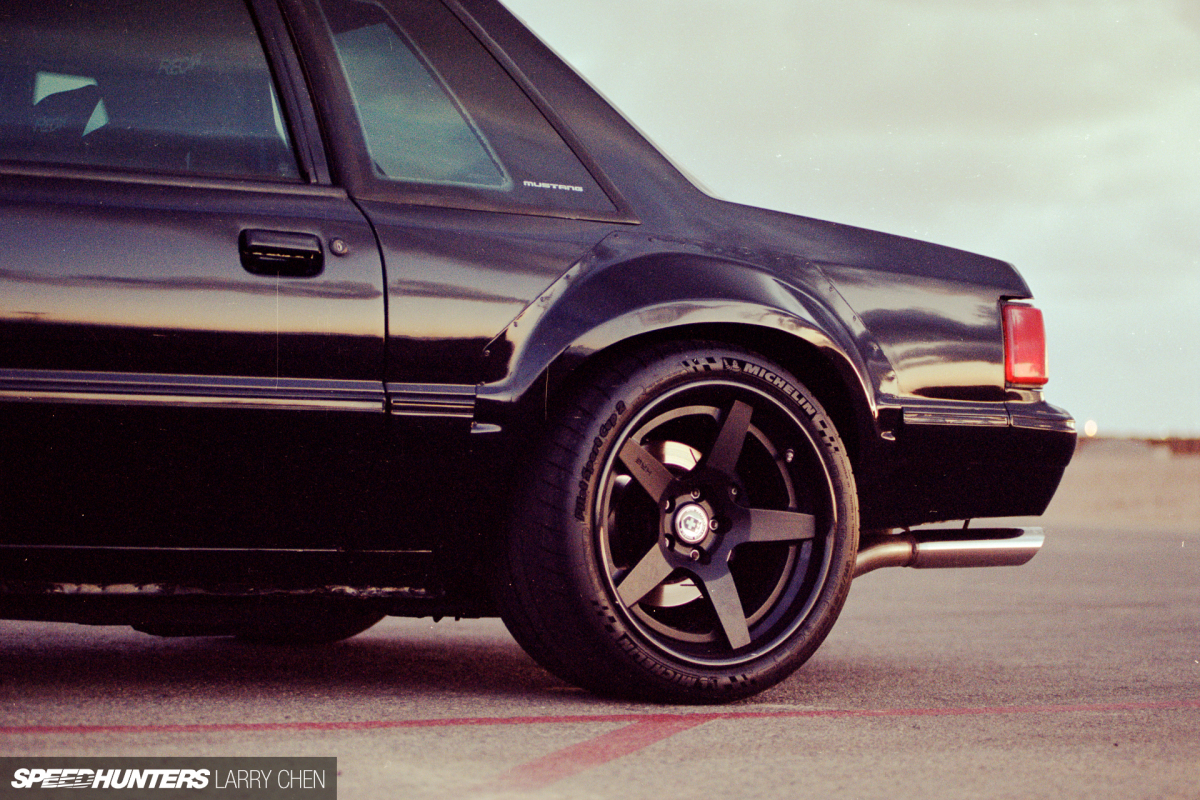 The same racing specification IRS conversion, which was based on the same setup as their American Iron dominating Mustang, also features a Maximum Motorsports torsen limited slip differential and Delrin bushings. The whole suspension package, both front and rear, is by the same company with the highlights being tubular k-member front suspension with custom valved Bilstein shocks.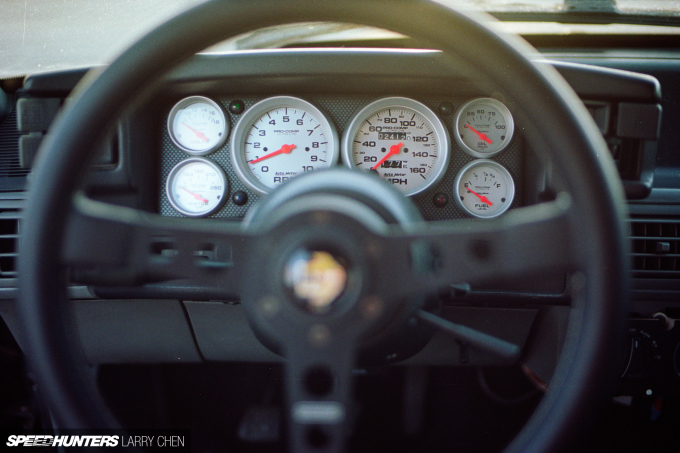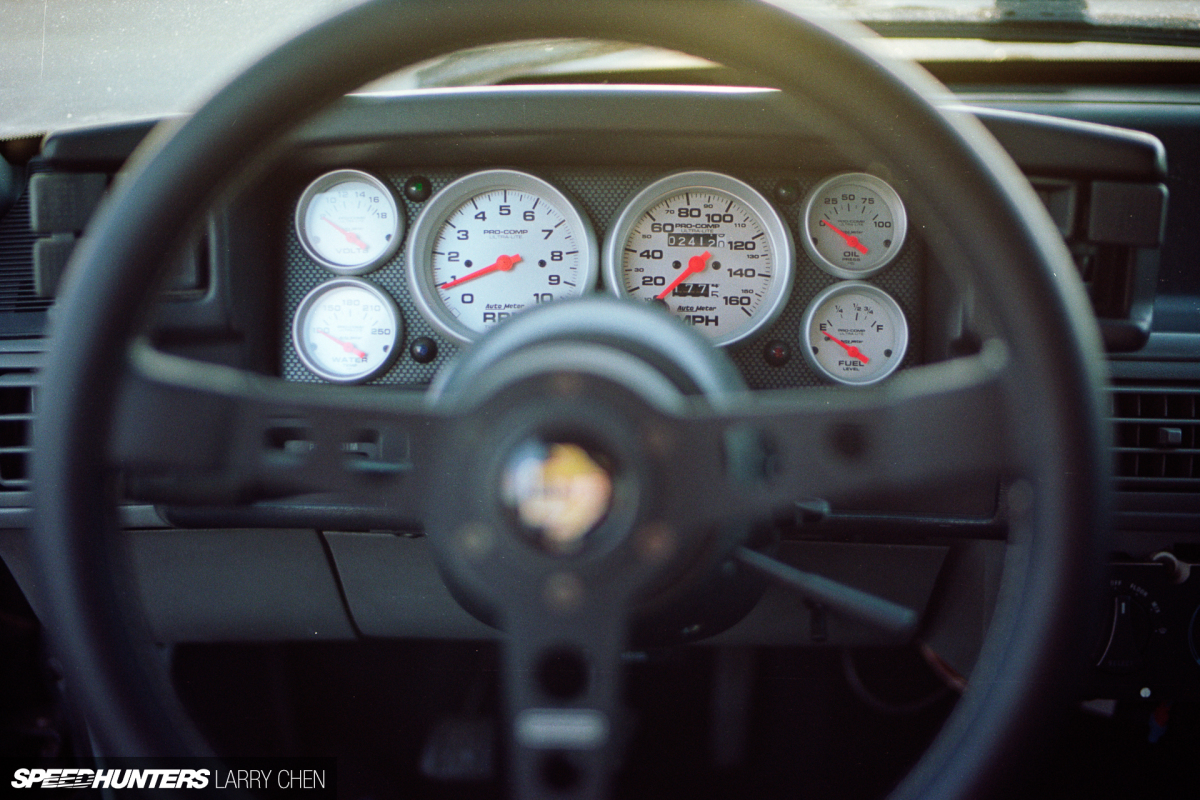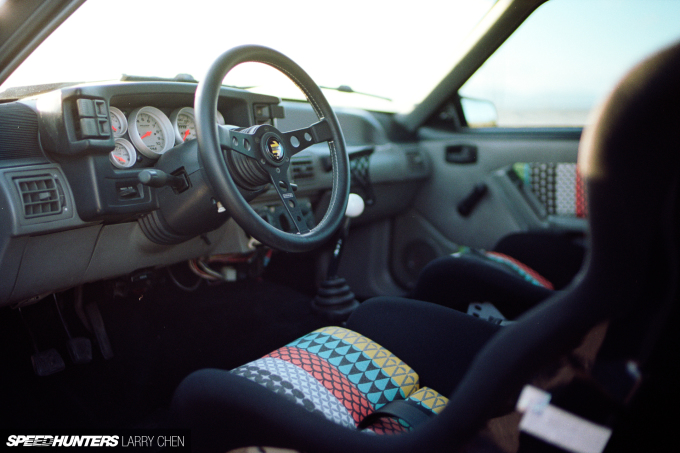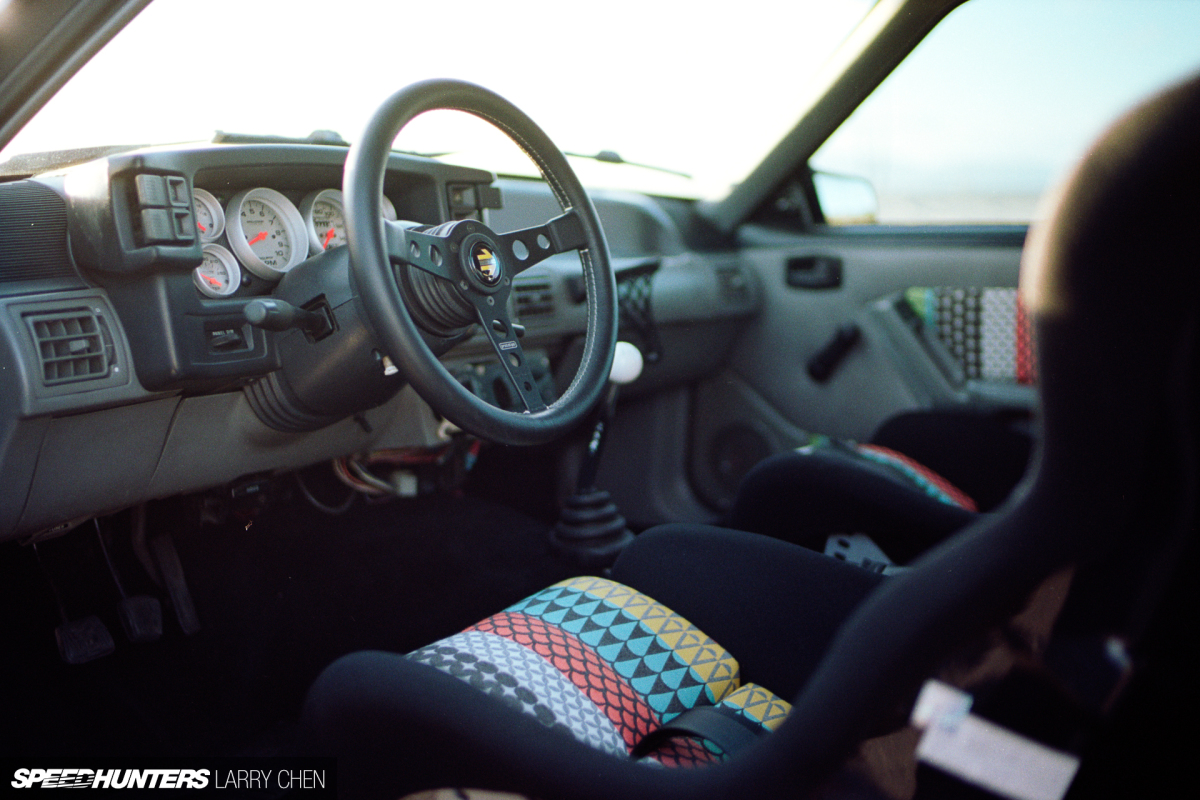 The inside is, um, unique? Courtesy of a Modern Fabrics, the interior has been significantly brightened up. It's also a reminder, if one was needed, that Matt has built this for himself. There's a half-cage in there along with Sabelt harnesses, Recaro Profi XL seats and a Momo steering wheel.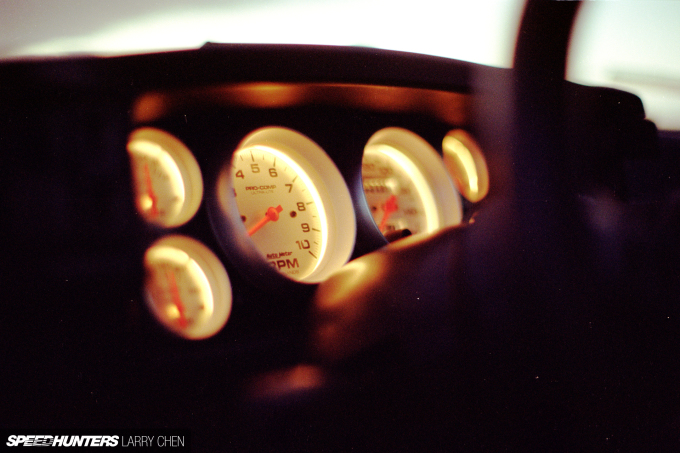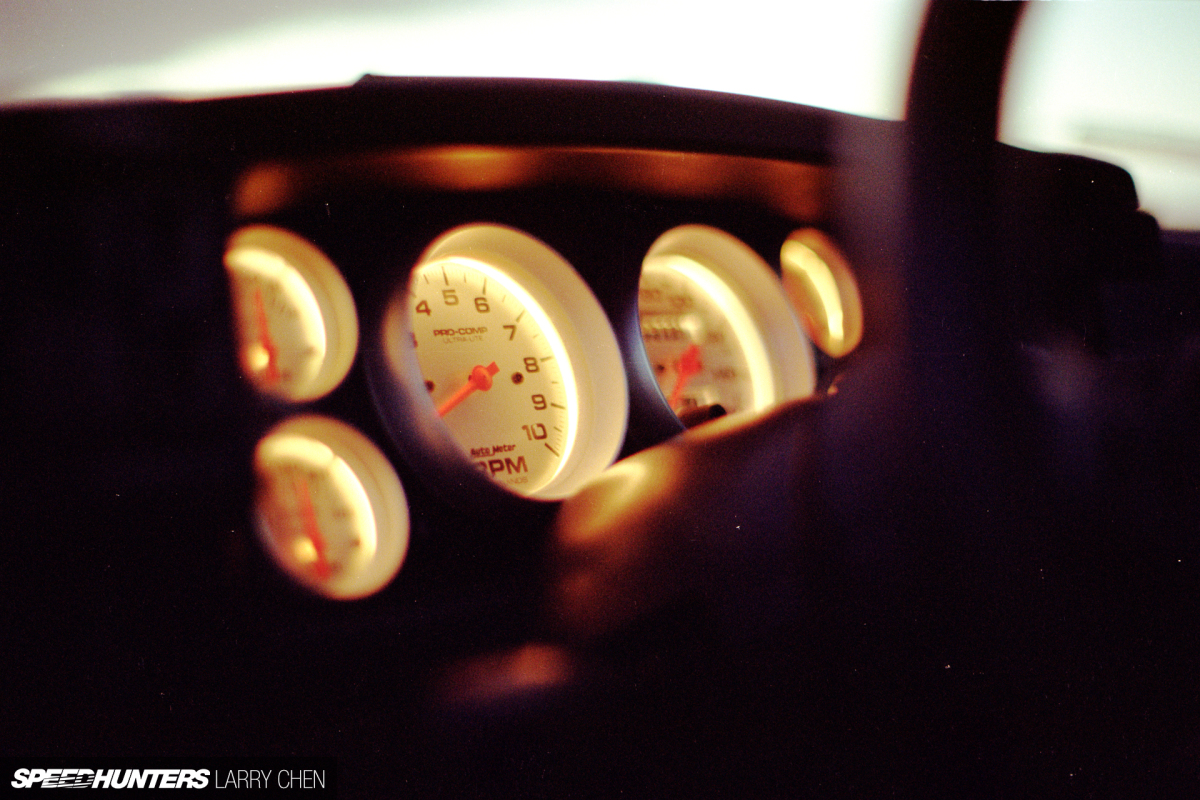 The Florida 5.0 cluster is outfitted with six Auto Meter gauges. Simple, informative and important.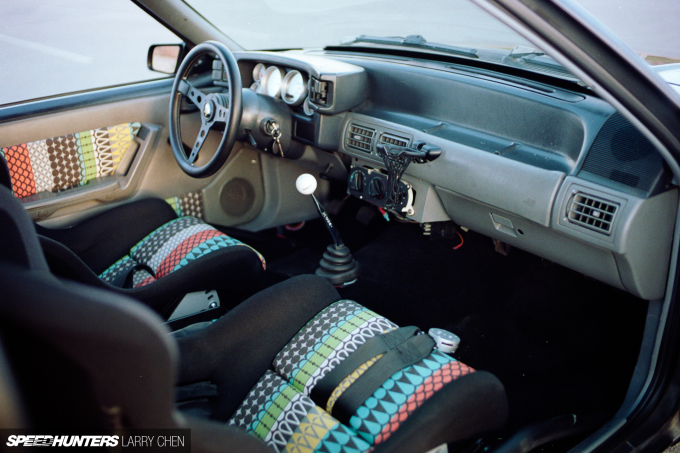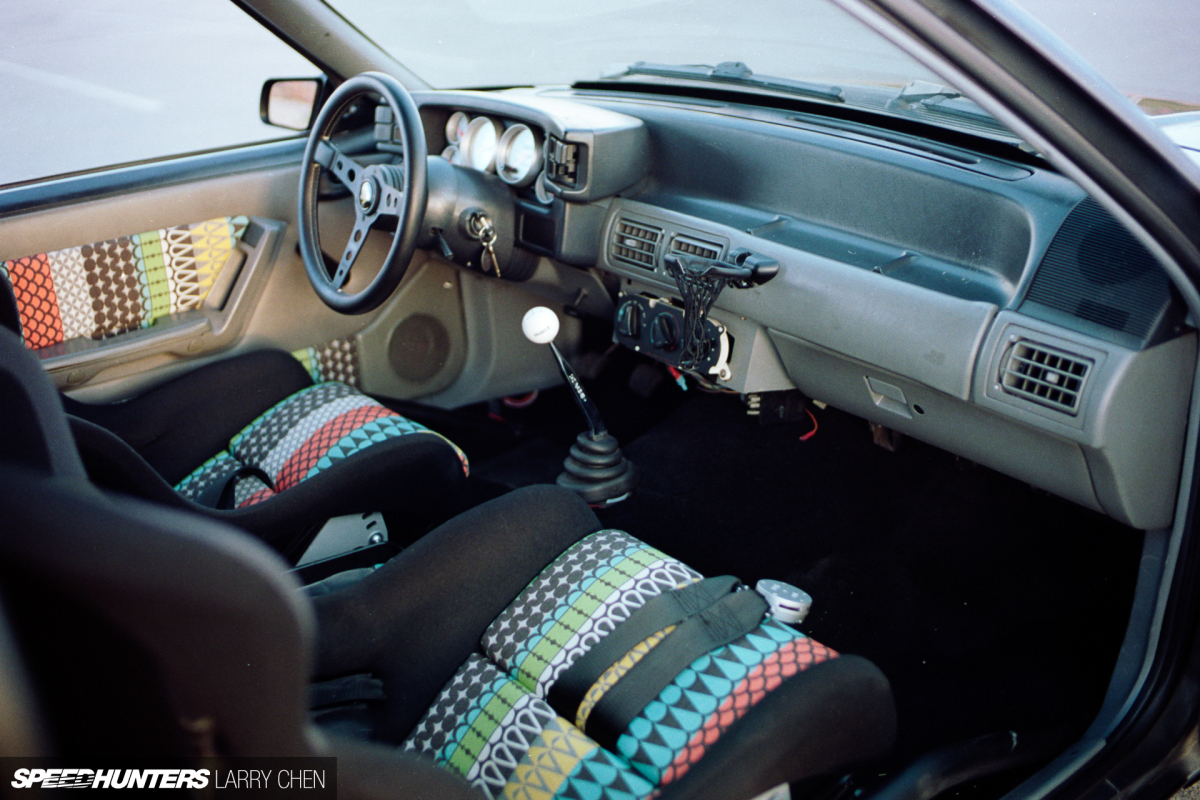 The gear selector manages gears inside a Tremec T5, with a Centreforce Stage 2 clutch transmitting engine torque to the rest of the drivetrain. Further personal touches also include a centre console tray from a '73 Mercedes 280SEL and a cup holder from a current generation G-Class.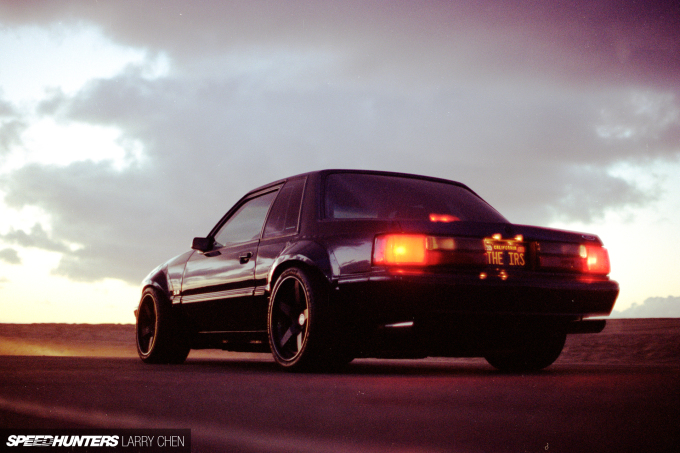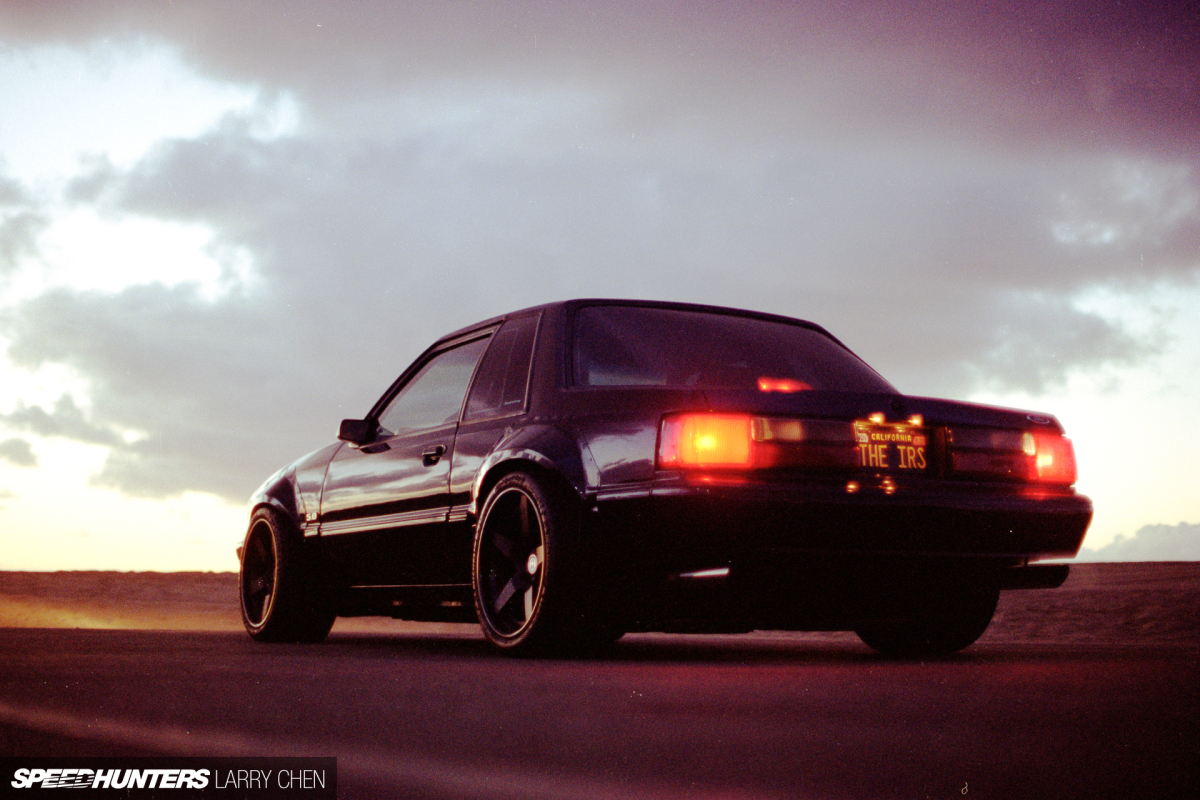 Without doubt, it's been a long, long road to convert this former law enforcement car into something wildly different to what it rolled out of the factory as. There is a certain amount of irony in what this car has become, along with its intended use. While the process wasn't without issue, the end product has resulted in pretty much the perfect outcome.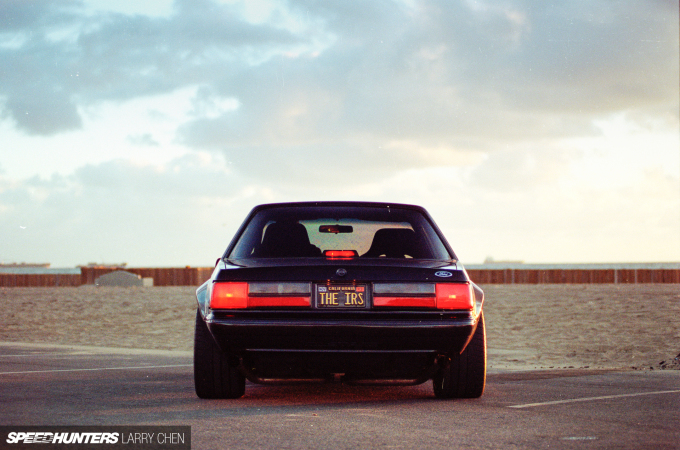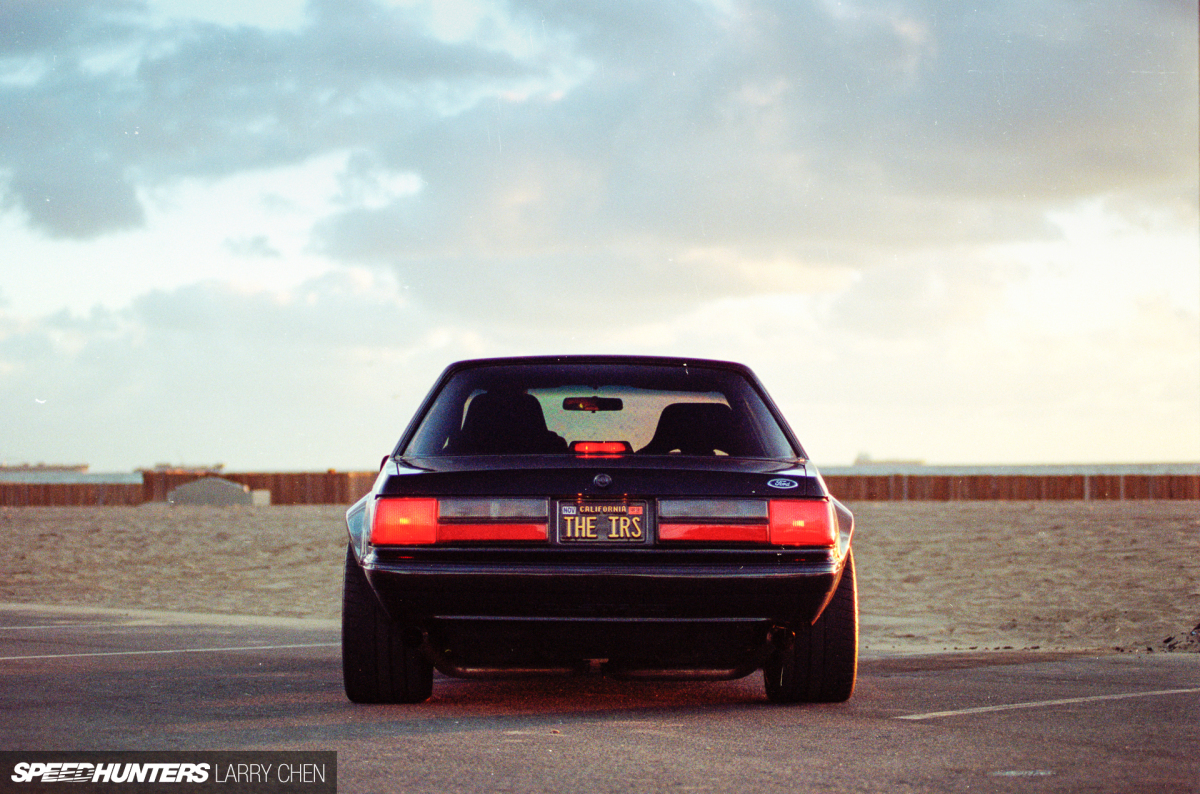 It might not be the car for you, but it was never meant to be. It was always meant to be Matt's car.
And that's just what it is.
Paddy McGrath
Instagram: pmcgphotos
Twitter: pmcgphotos
paddy@speedhunters.com
Photographed by Larry Chen on a Nikon FM2T & Leica M6 with Kodak Portra ISO160 & ISO400 film
Instagram: larry_chen_foto
larry@speedhunters.com
The Cutting Room Floor