JDM? An Alfa? Dino, what are you taking about?
OK, I know it's technically wrong to have the term 'JDM' linked to an Italian car, but at the same time I also think there's no better way to describe the practice of Japanese enthusiasts and tuners going wild on imports.
I've said it before, but I'm constantly surprised by how the Japanese can nail the execution on any car, getting it to sit just right, selecting the right sort of wheels, and just making it look so purposeful. Hence the 'JDM-style' term.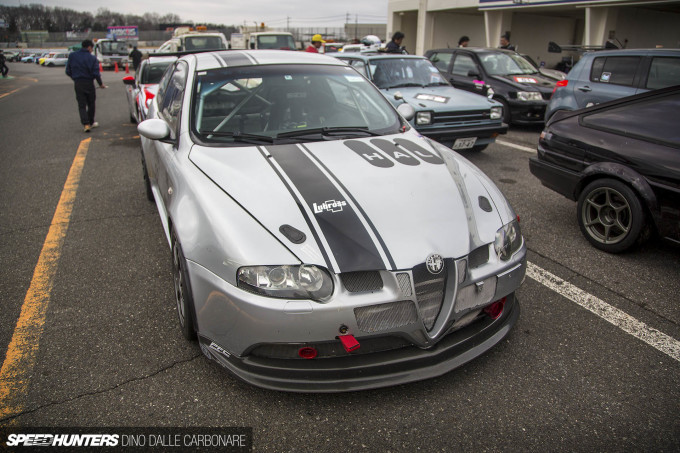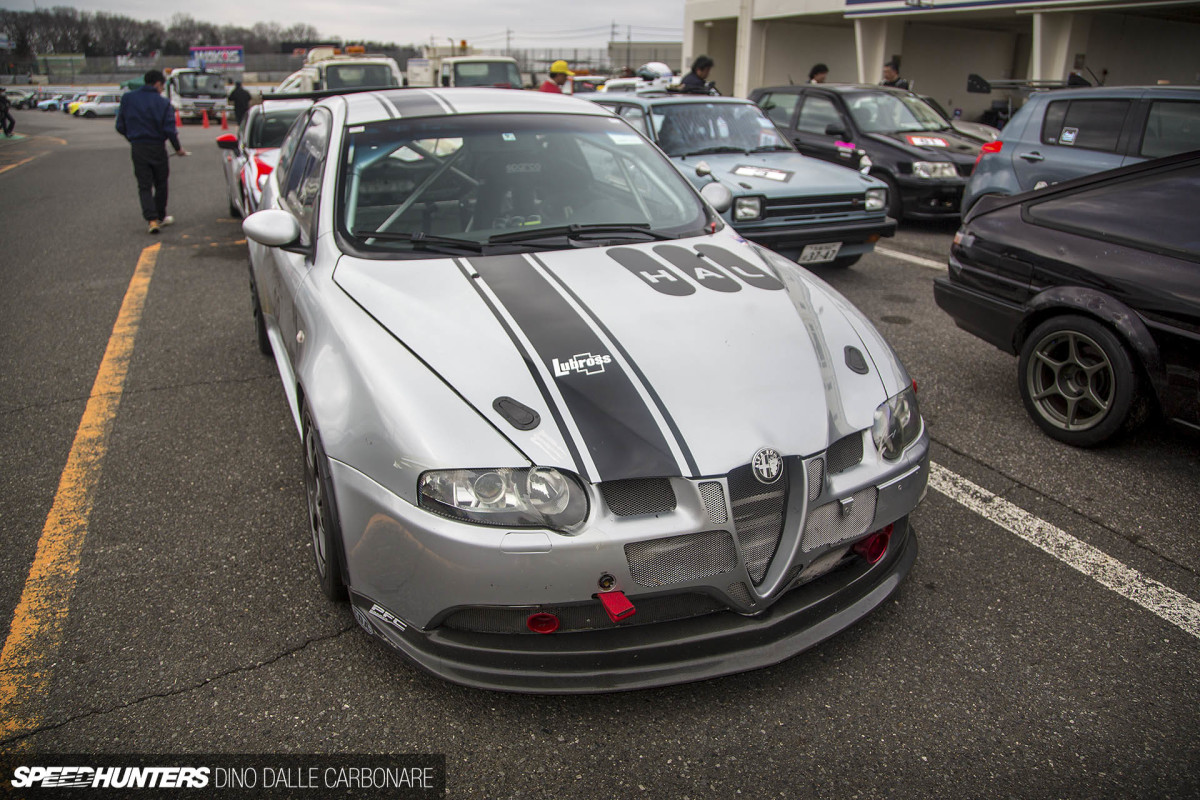 And this Alfa Romeo 147 GTA is a car that fits the category perfectly. I never got to catch up with the owner and therefore was unable to see what was done to the 3.2-liter V6 that sits transversely across the front wheels, so for this spotlight we'll mostly be looking at the exterior.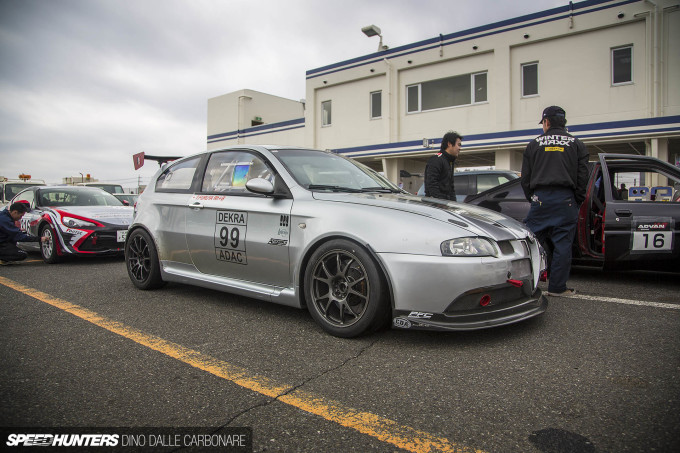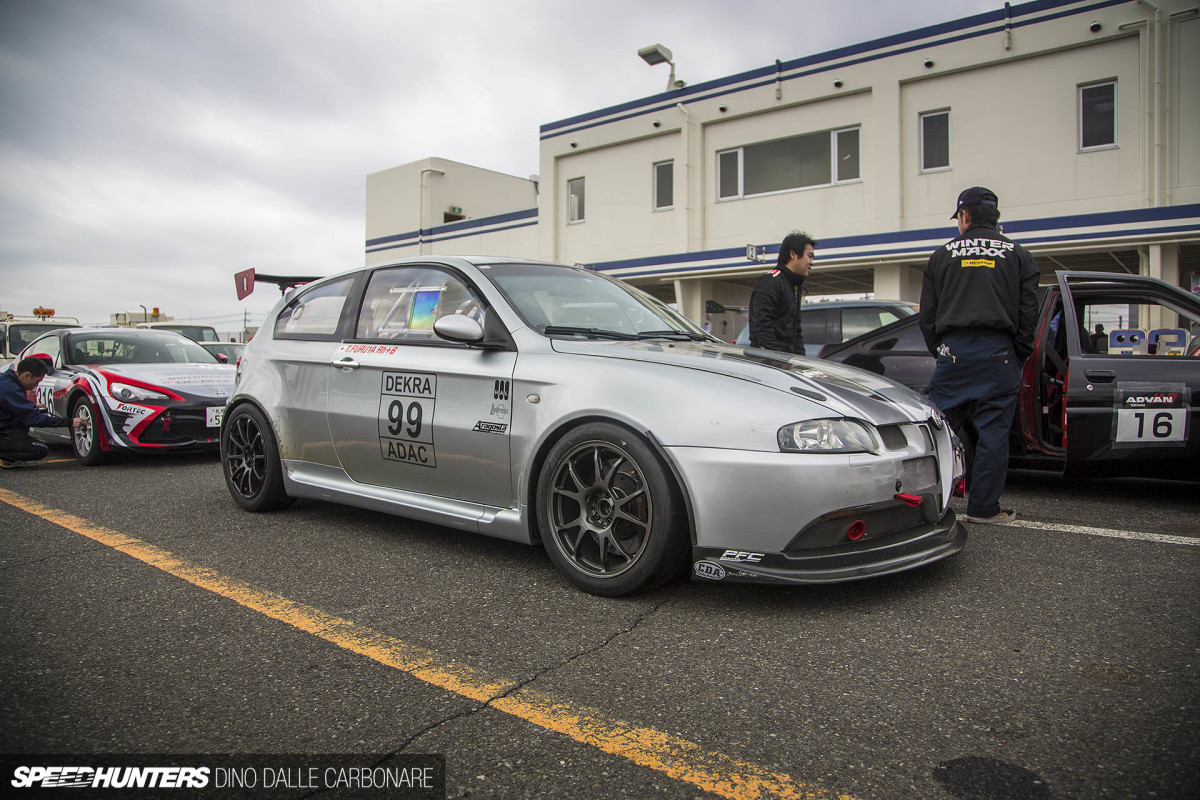 And since I'm currently spending a whole week driving the Giulia Quadrifoglio, I've developed an extra awareness of Alfas.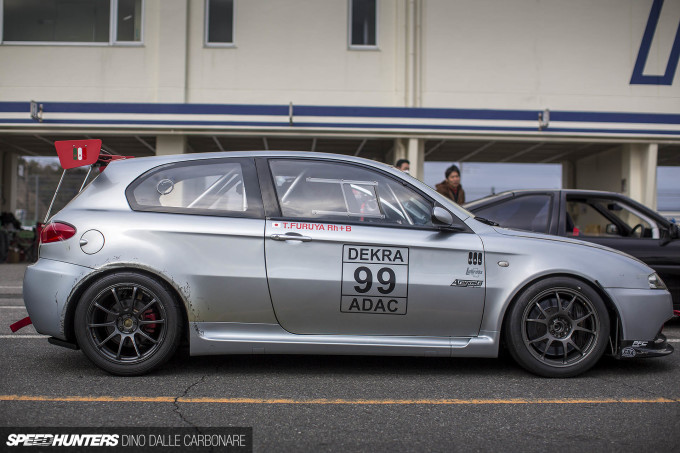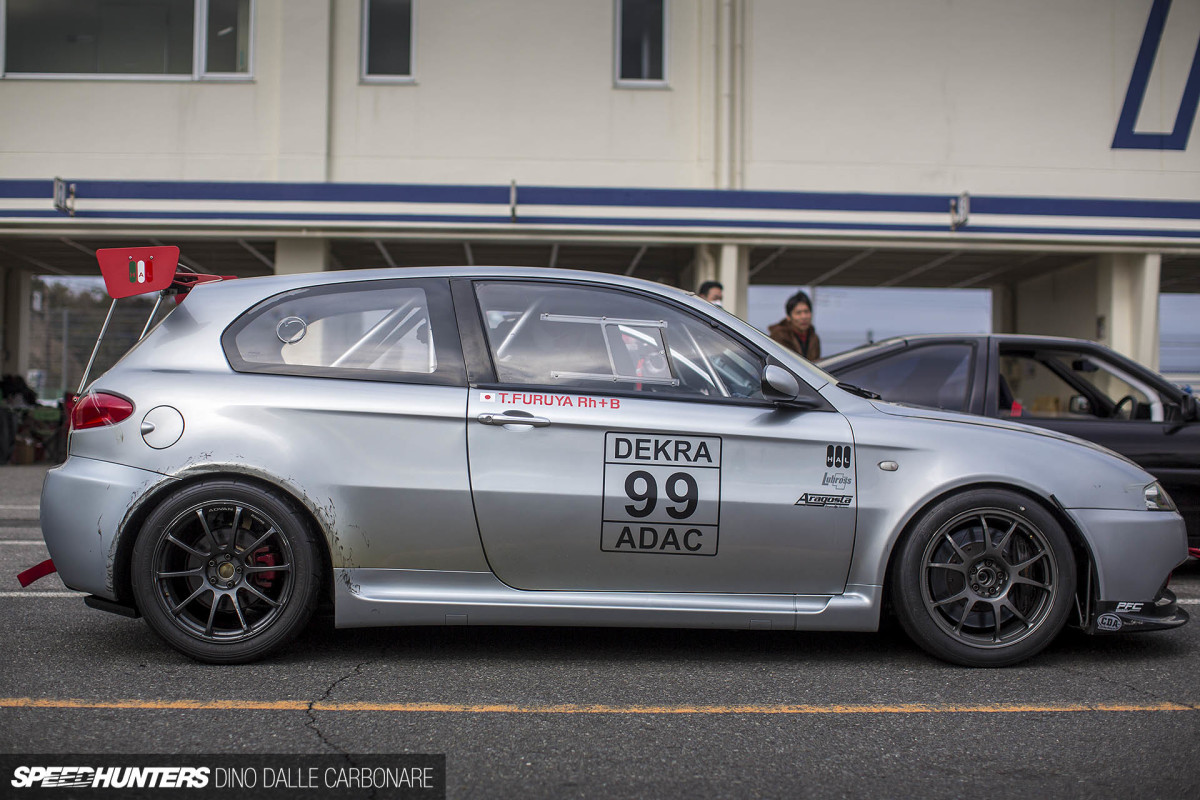 Like a good number of the cars that competed at the weekend's idlers Games this GTA is road registered, but there's no hiding the fact that it's a track car through and through. It sits at a low, yet functional height on its adjustable Aragosta coilovers, and the wheel and tire fitment is spot on.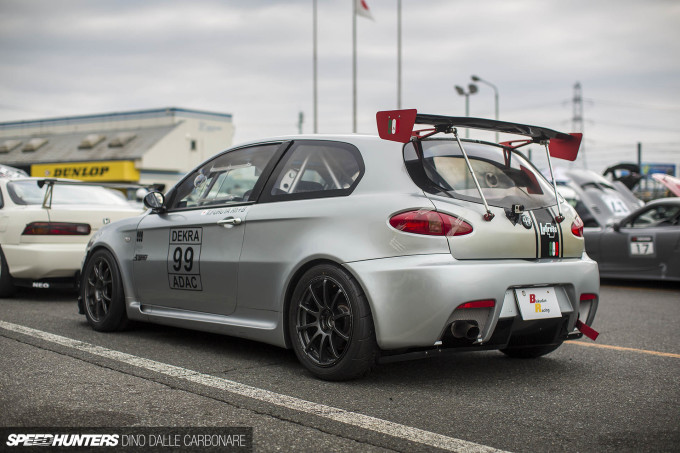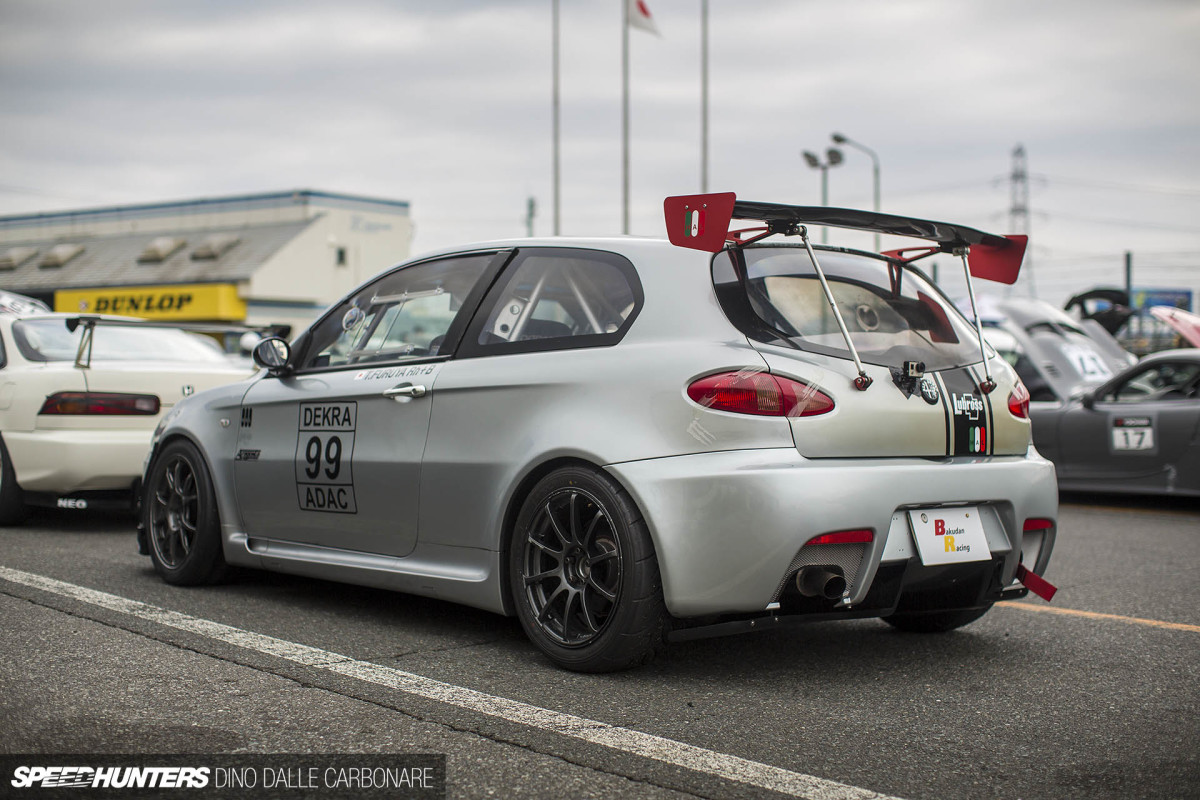 Save for a lightweight hood and some cutout sections on the bumper to allow more cooling, the aesthetics have been simply spiced up with things like a carbon fiber front lip.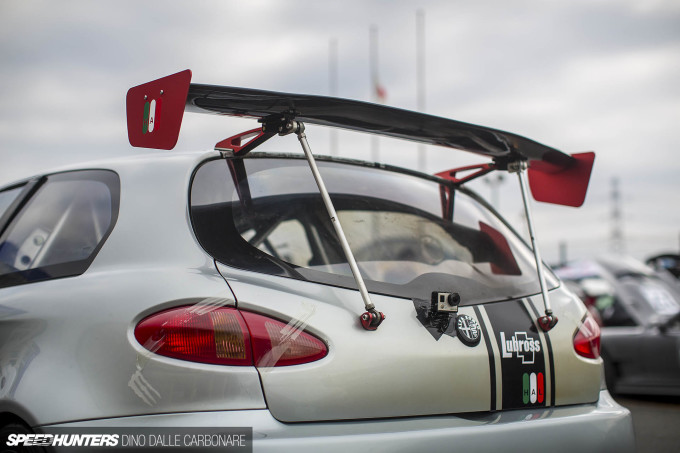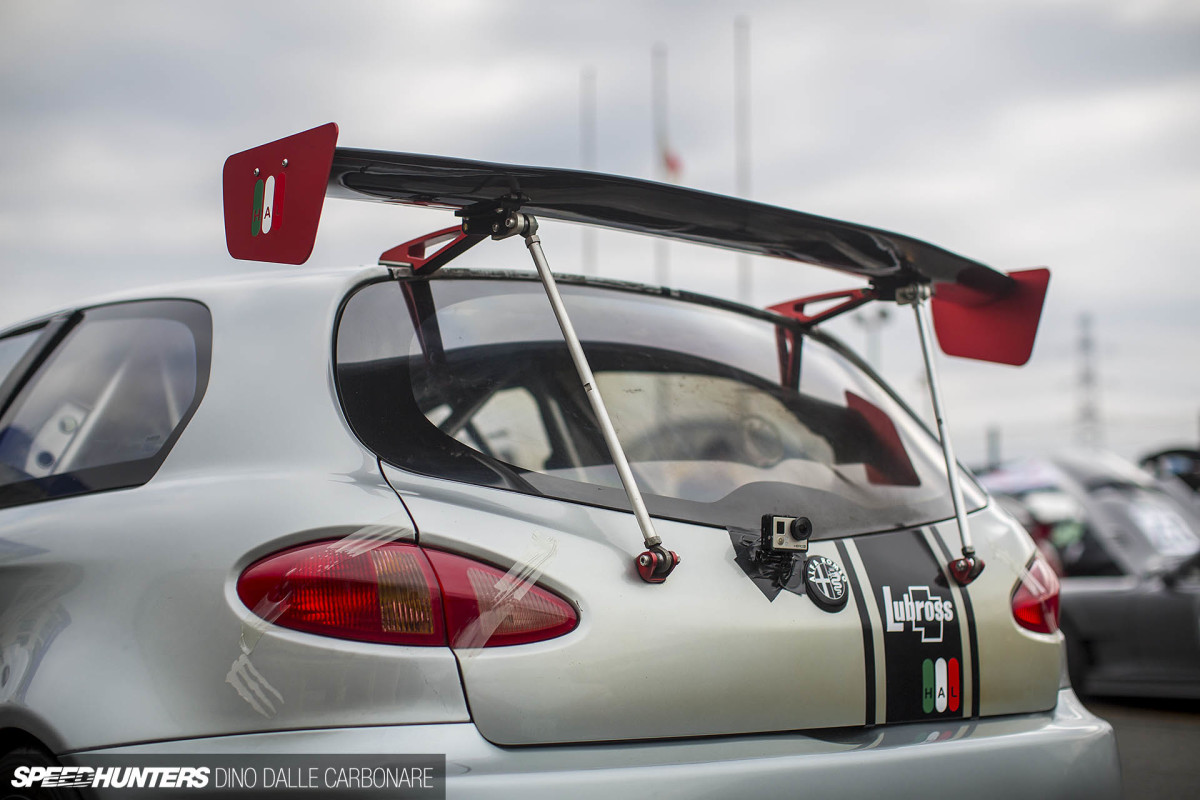 And helping push the rear end down to the ground is a hatch-mounted spoiler.
One look through the polycarbonate windows reveals a stripped-out interior and stiffened shell, further hinting at the seriousness of the build.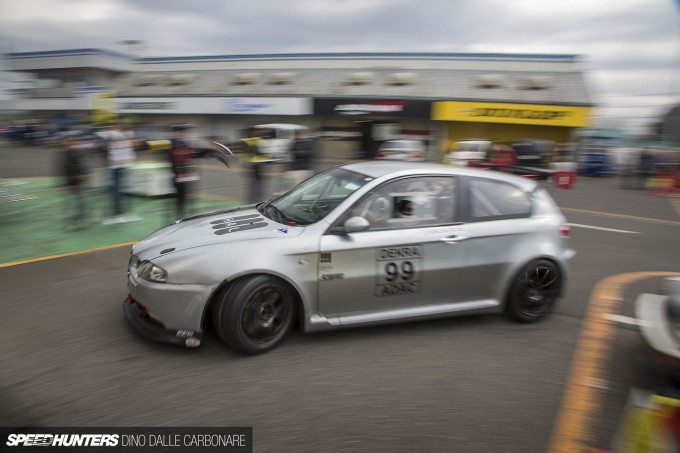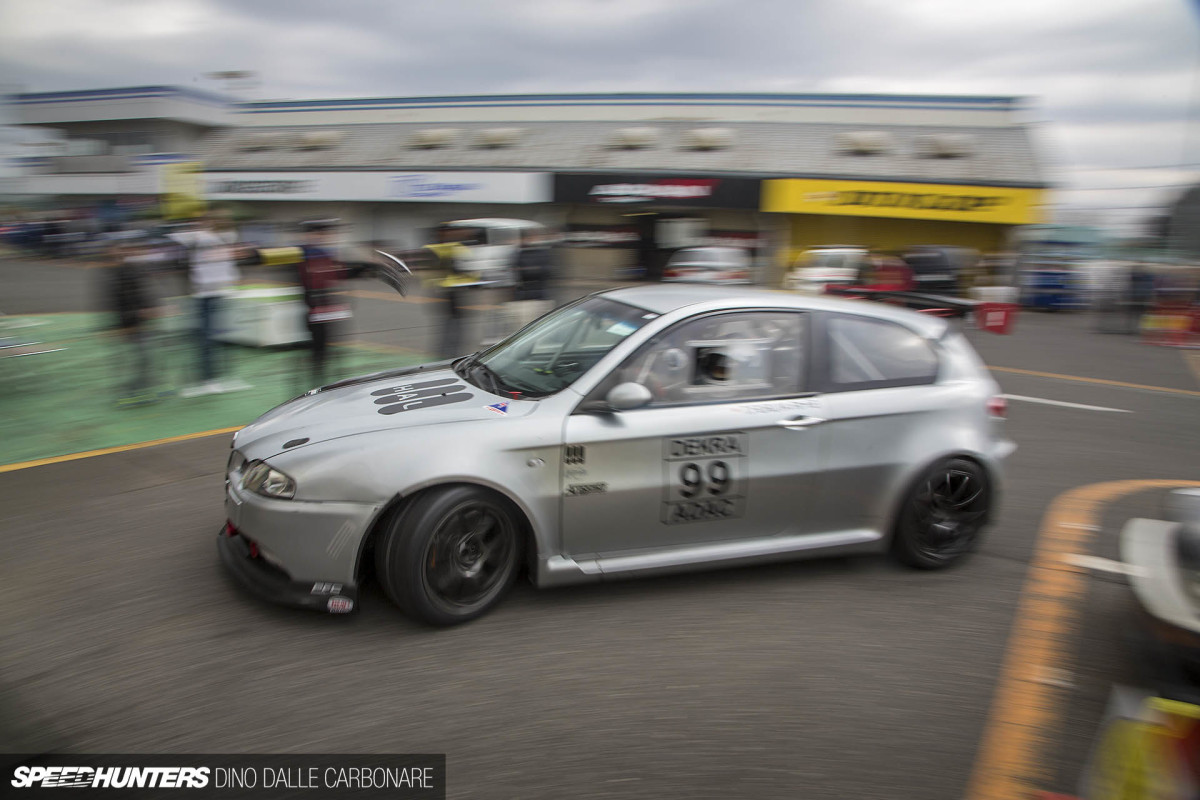 It may look pretty menacing and well tuned, but the appearance is a simple result of the functional approach that has transformed this 147 GTA into dedicated track car.
The JDM way wins again, even if it's being applied to an Italian car!
Dino Dalle Carbonare
Instagram: speedhunters_dino
dino@speedhunters.com