Reigning D1 Grand Prix champion Hideyuki Fujino drives one of the coolest RPS13 competition cars we've ever seen.
For last year's D1GP series, Fujino was behind the wheel of a 2JZ-powered Nissan 180SX, but this 'second car' he brought along to Rev Speed magazine's Hyper Meeting last weekend defines what I think a proper S-chassis build should be.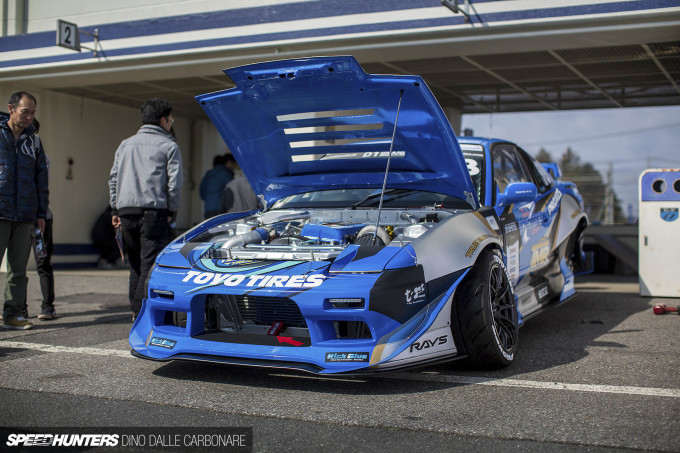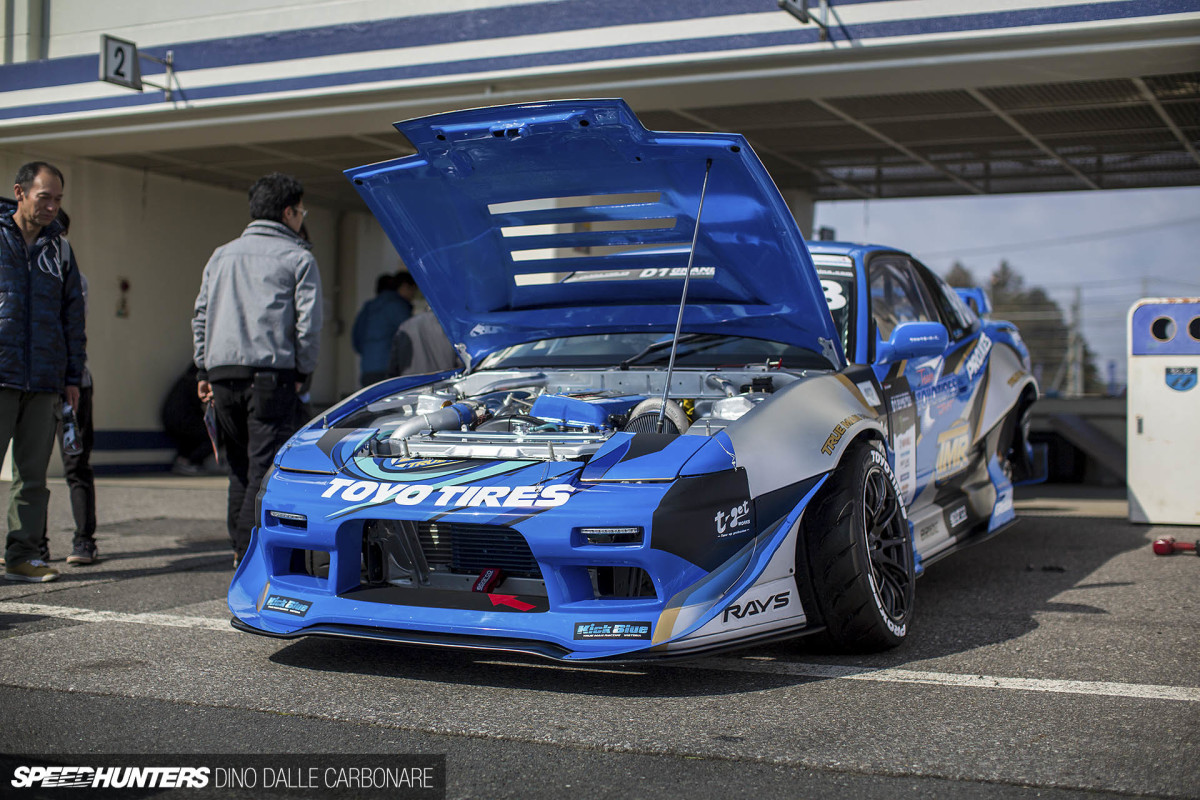 It's also testament to the way the Wisteria/Toyo Tires team builds their cars: a great fusion of street style merged with the sort of no-nonsense motorsport approach we've come to expect from pro drift machines, even ones coming out of Japan which at times have been criticized for their lack of attention to detail, especially when it comes to the safety aspects.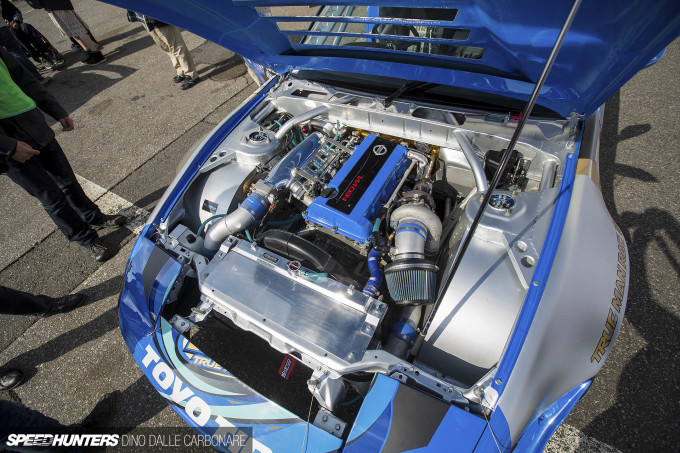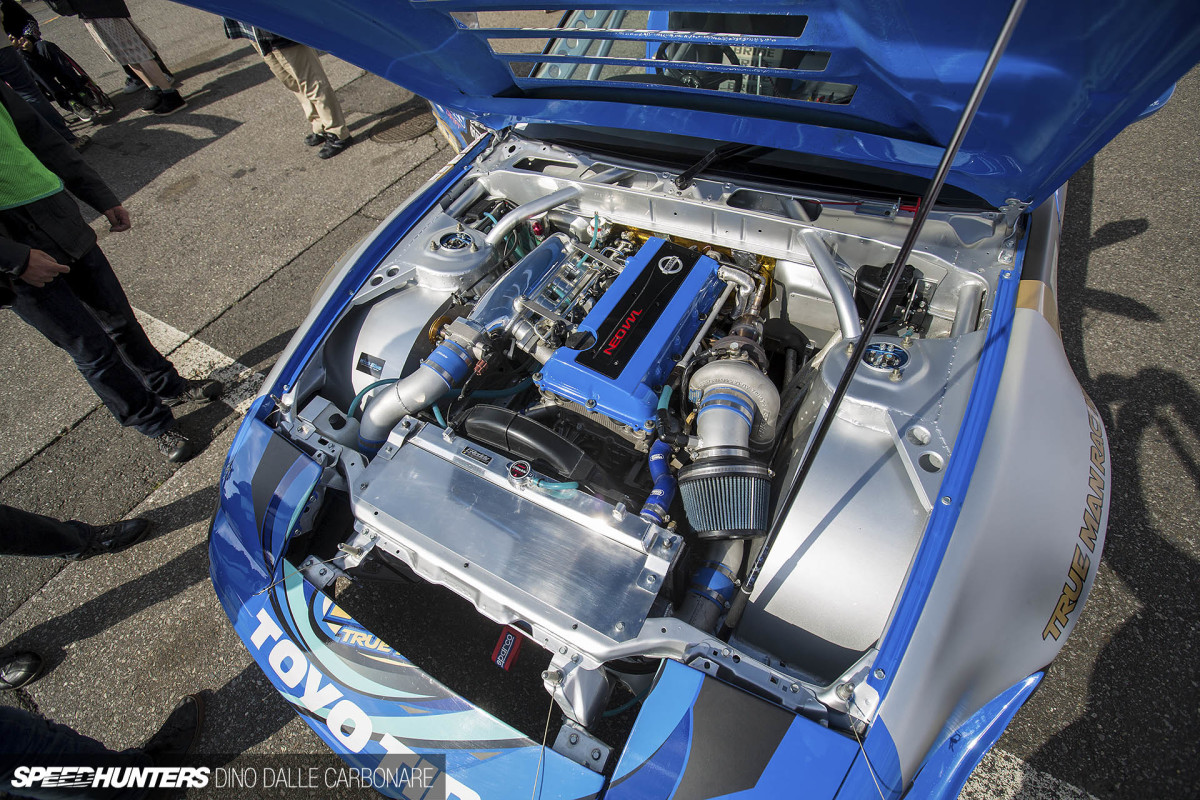 But the thing that made this 180SX so right for me was the driveline, or more to the point, the 'SR20VET' engine.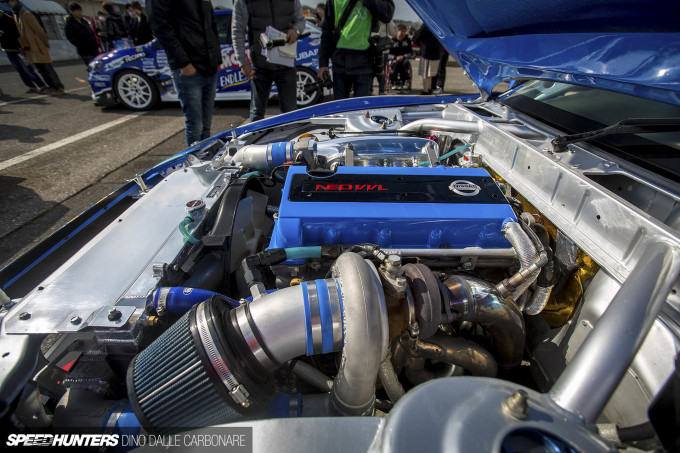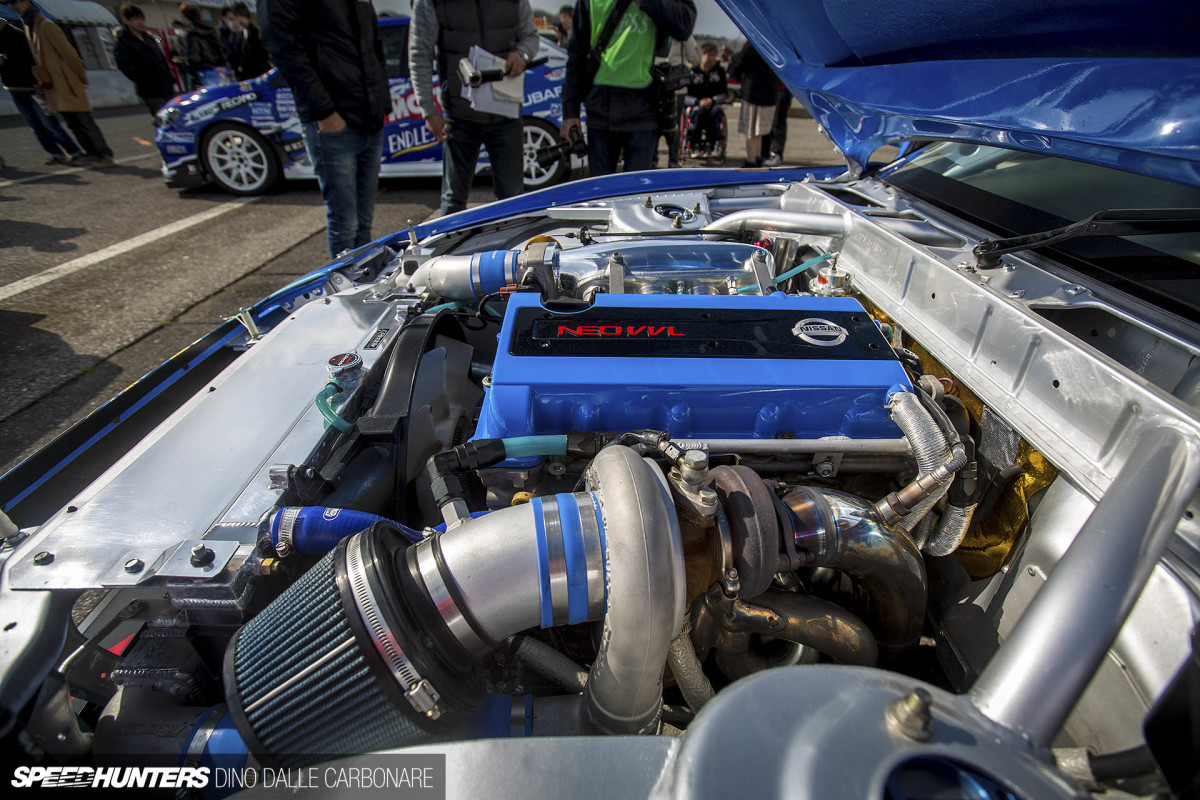 Swaps are cool, but engines built with a concrete theme get even more points in my book. The SR20 is not only the engine you'd expect to find in a fully-built RPS13, but when it's pushed to the tuning extreme like this one has been, people take notice.
This stroked beast runs a SR20VE head which introduces variable valve timing for both the intake and exhaust cams allowing fine tuning for a flatter torque and power curve. So you still get the horsepower, but without sacrificing mid-range pick up and response. A Trust TD-06SH-25G turbocharger was chosen for boosting duties, with the engine being fed through a GReddy intake plenum and an upsized throttle body.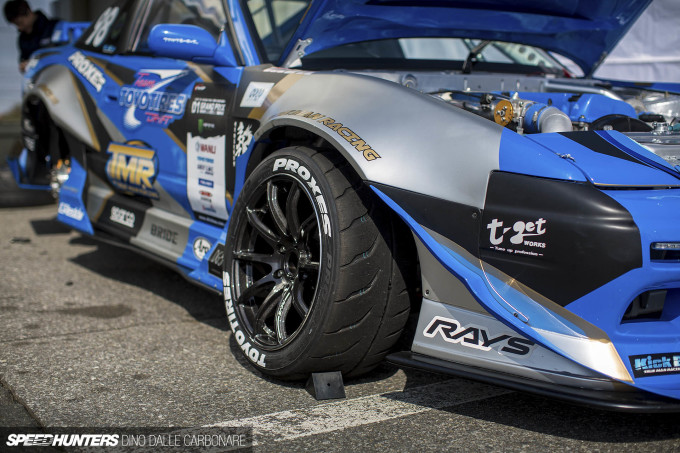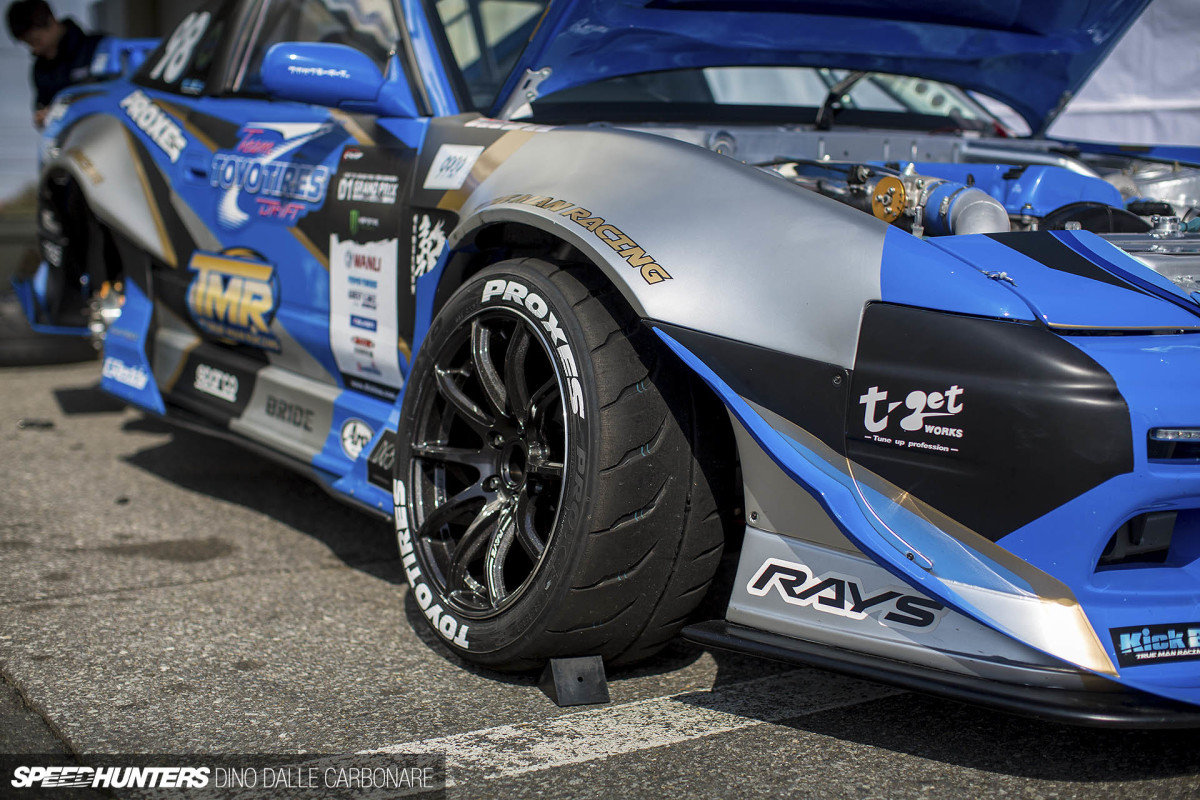 The car still exhibits that weird D1 stance where the front ride height is kept pretty high and the wheels extended outwards with all the wizardry going on in the geometry and knuckles.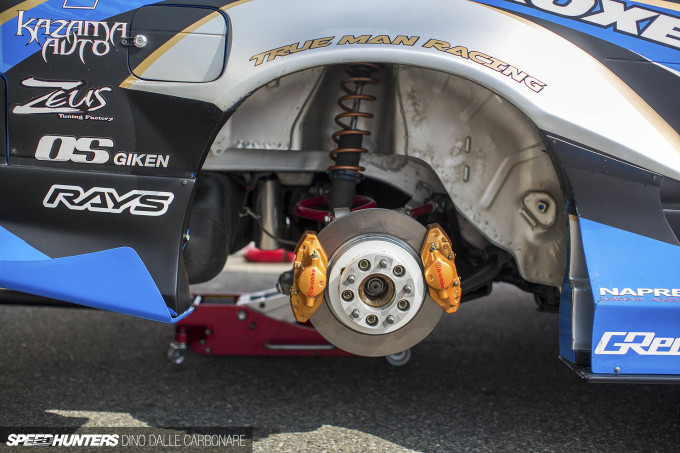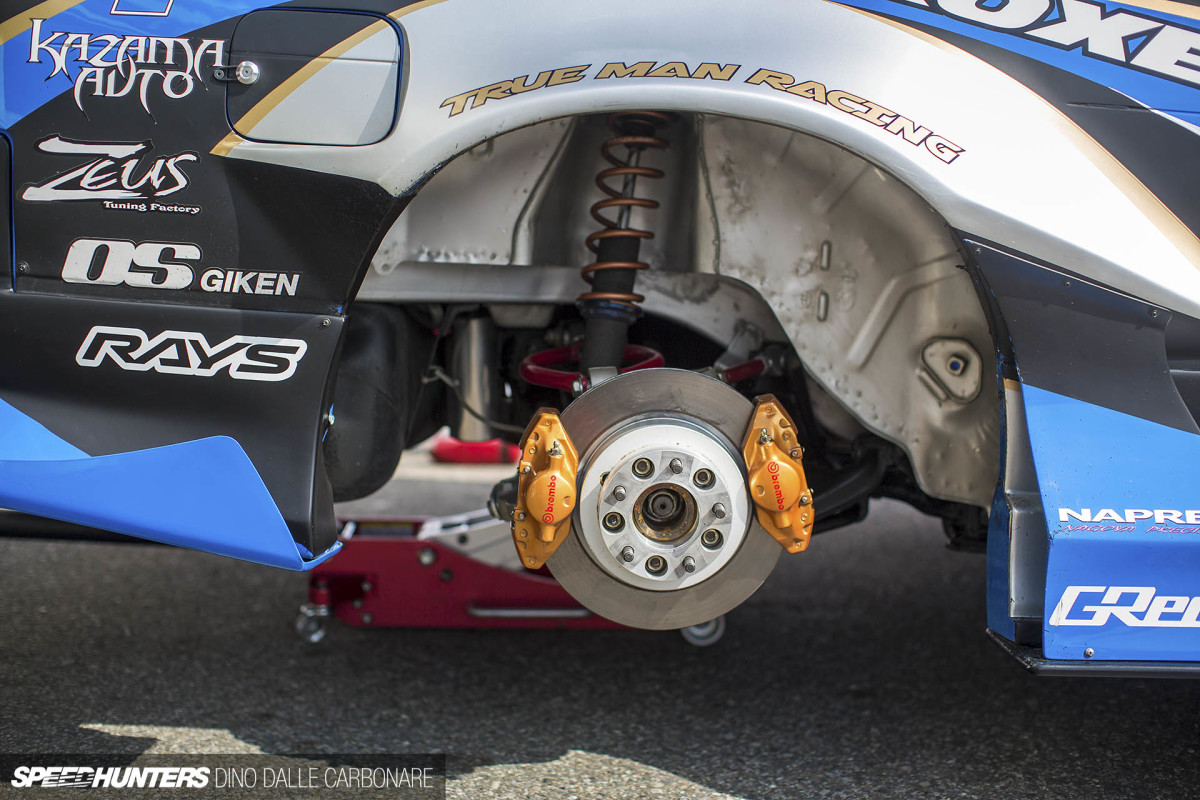 It was cool to see the 180SX using GT-R 2-pot rear calipers; more points for keeping even this small detail in the Nissan family.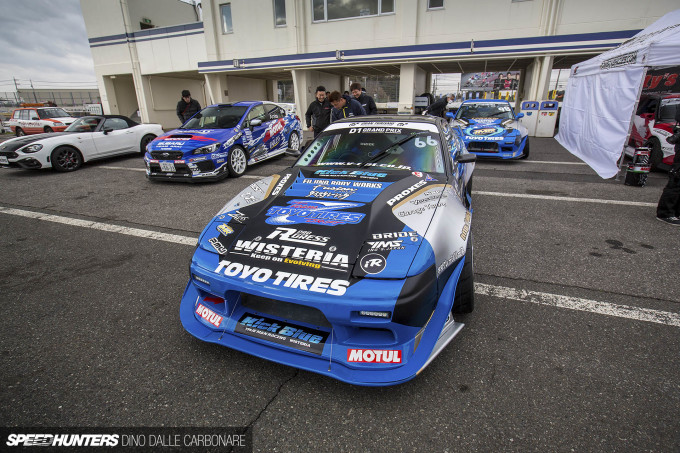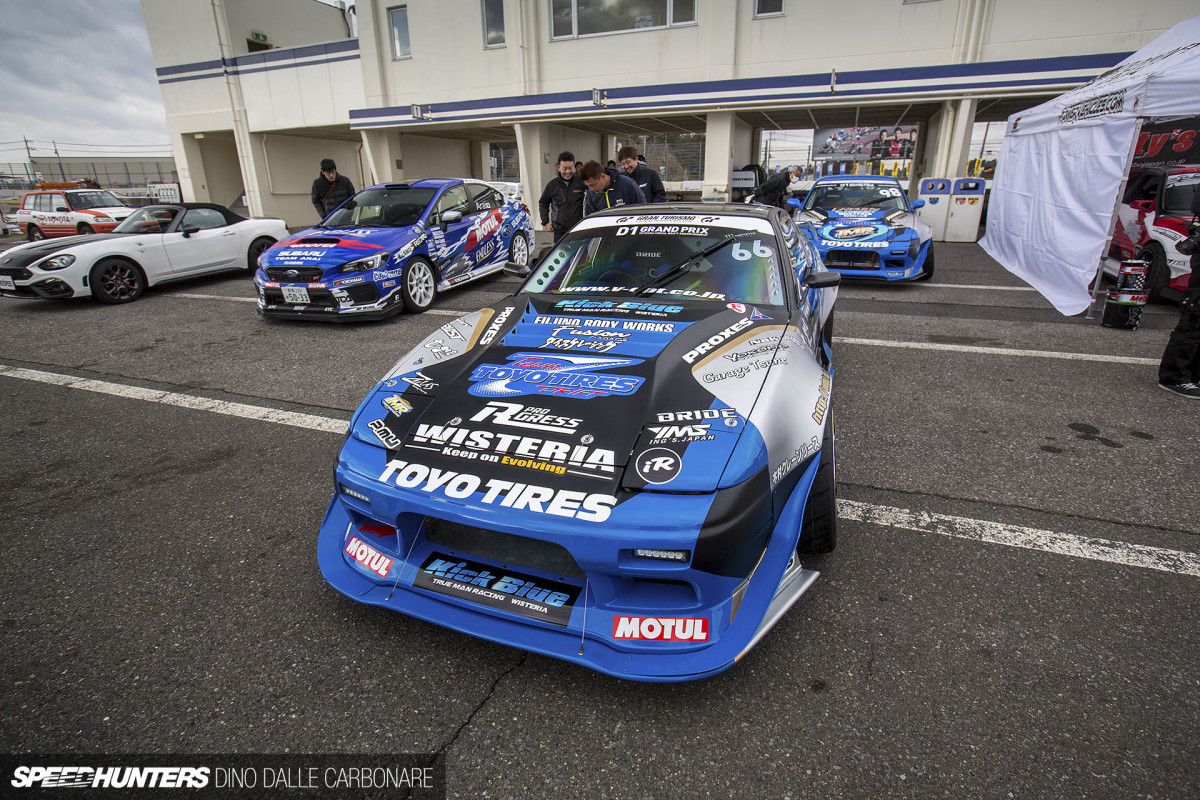 Fujino's 2017 D1GP RPS13, powered by a 3.4L stroked Toyota 2JZ developing 850PS, was also at the event and taken out for a demo run by Kawabata.
The time when Japanese D1 cars made you wonder how safe they'd be in an accident are well and truly gone, this 180SX featuring a roll-cage on par with what you'd see in other pro machines around the world.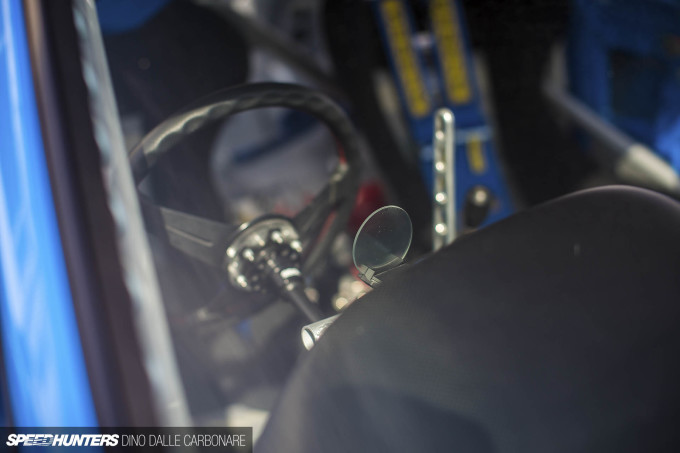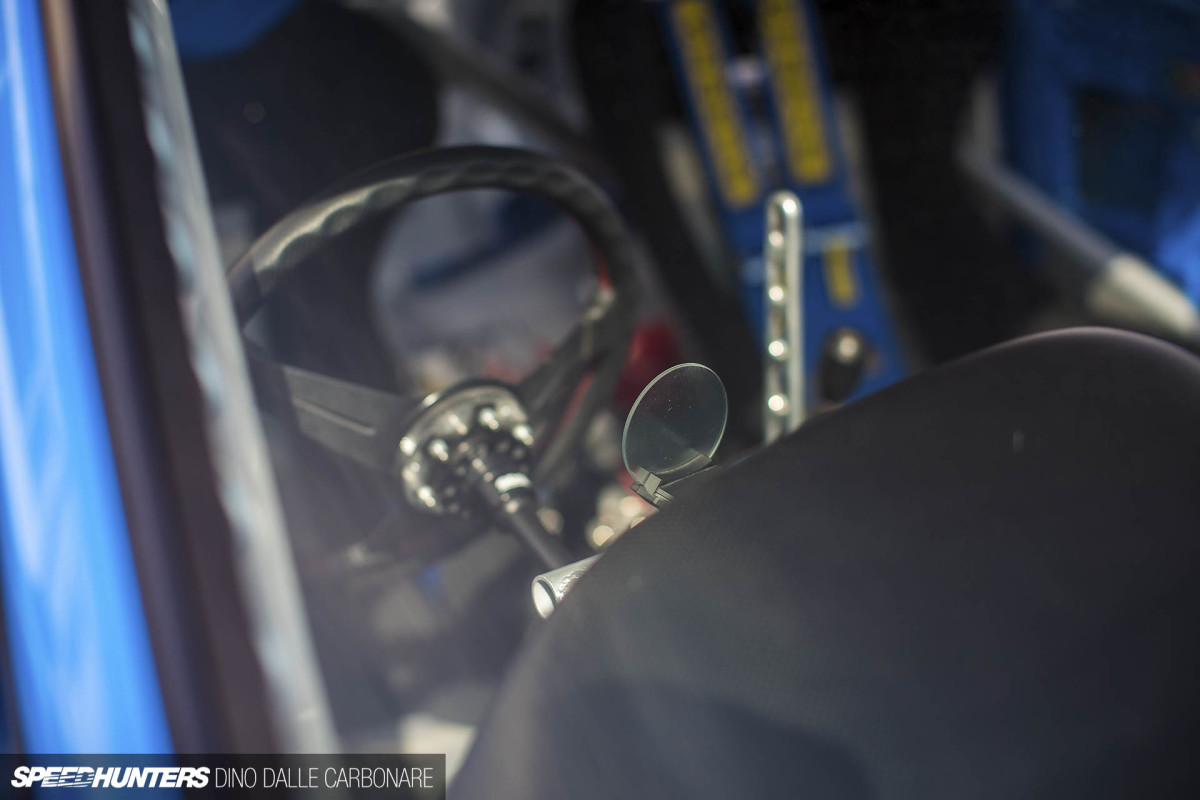 But the coolest detail for me was the fact that there is actually no dash display, just a single GReddy Sirius Vision projection-type EL gauge. This little thing can display oil temperature and pressure, water temperature, fuel pressure, boost pressure, voltage, and three additional auxiliary readings (1x pressure, 2x temps), which makes it pretty much all you need for a race car. I guess a tachometer would be useful, but since these guys spend more time bashing the rev limiter rather than trying to figure out where the fuel cut is, it's a minor omission.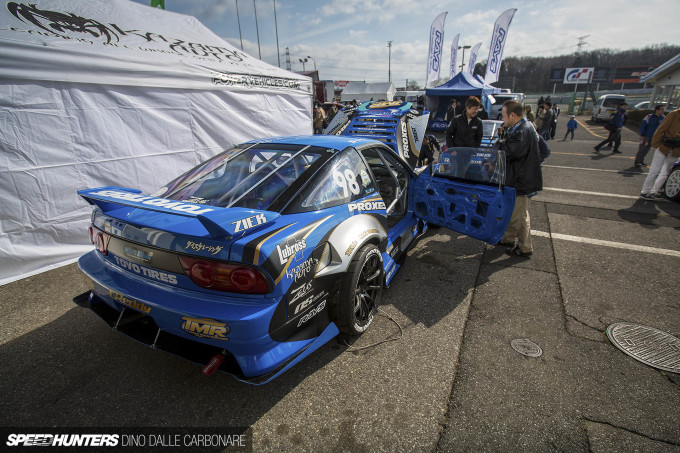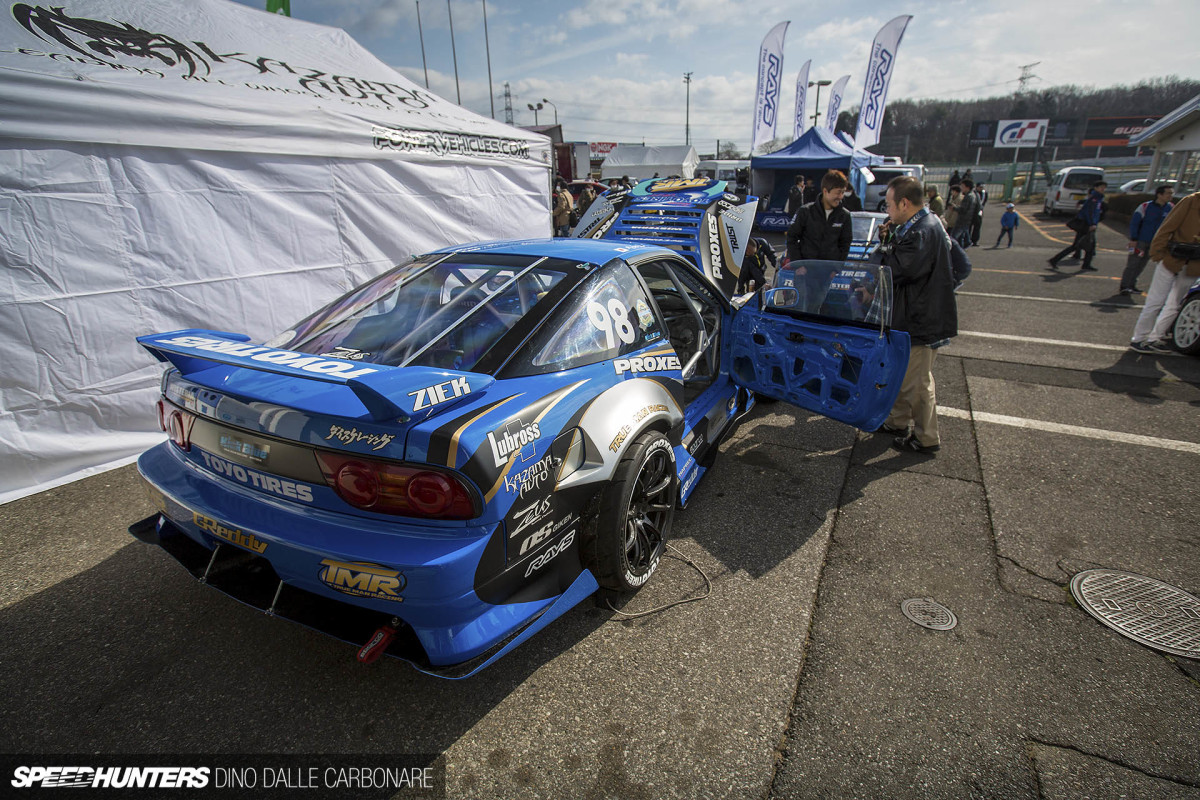 Seeing cars like this one make me feel like I should check out some D1 Grand Prix rounds this year to see how it's all evolved. Who wants to see more D1 content on Speedhunters?
Dino Dalle Carbonare
Instagram: speedhunters_dino
dino@speedhunters.com