Remember when I said that I was going to keep all of my Ultimate Dubs 2018 spotlights purely Dub-based? I wasn't lying.
It would've been all too easy to aim for clicks and get people riled up by just picking out non-Volkswagen Group cars at this years show. Heavens knows there was enough of them, and many of them were suitable candidates.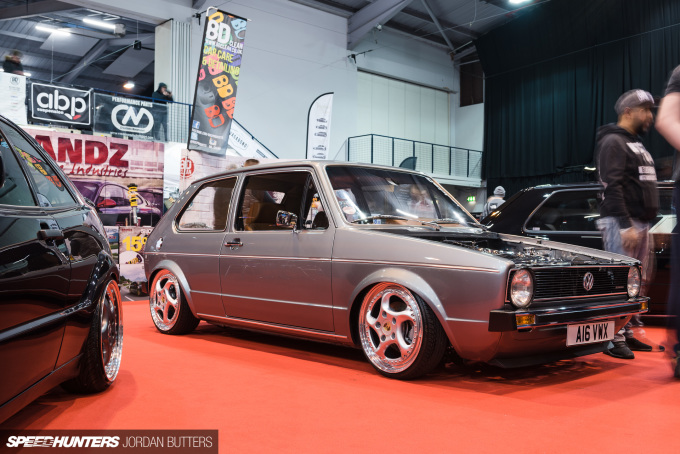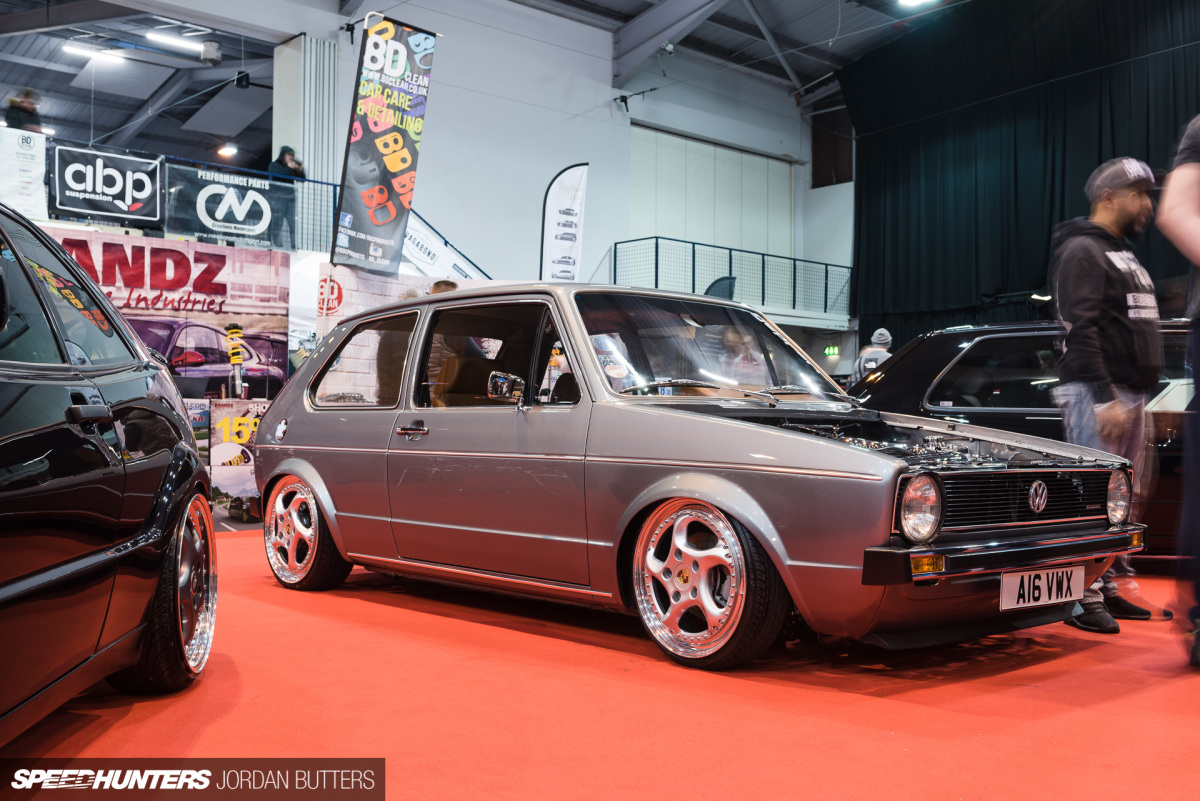 But no, in the name of keeping my UD coverage true to its roots, I'm only bringing you VAG content. And right here, we have 100% prime Dub.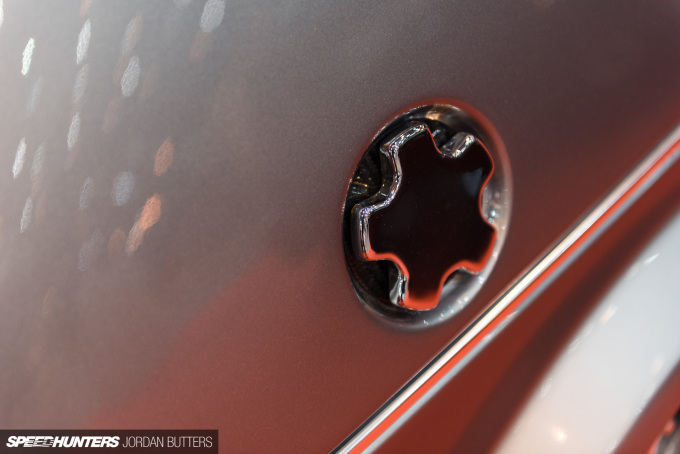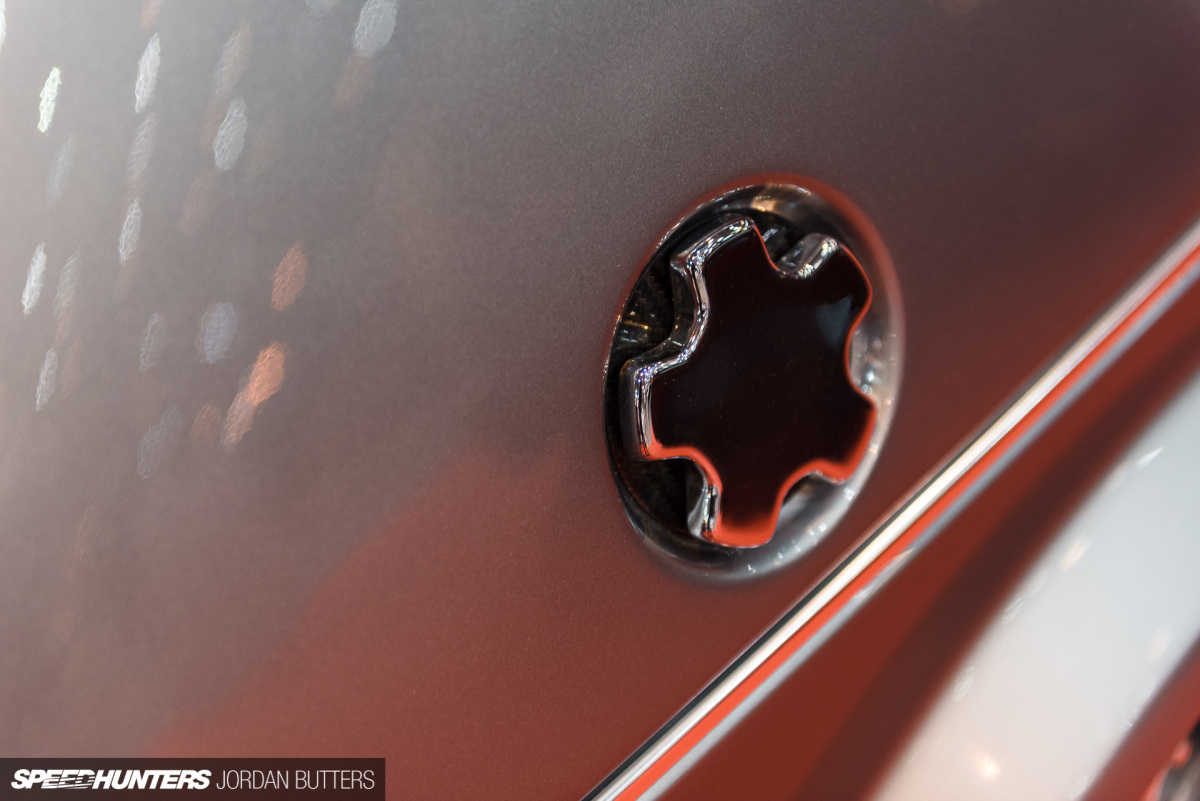 There were any number of Mk1s at this years show that could've stolen the limelight, and any number of other builds that could've swept the Best In Show award away from Saqib Ahmed and his Mk1 Golf. But a few minutes spent in its presence and you knew you were looking at a winner.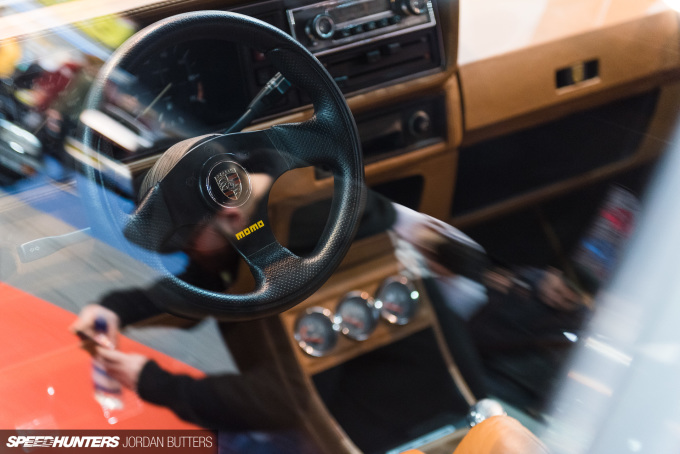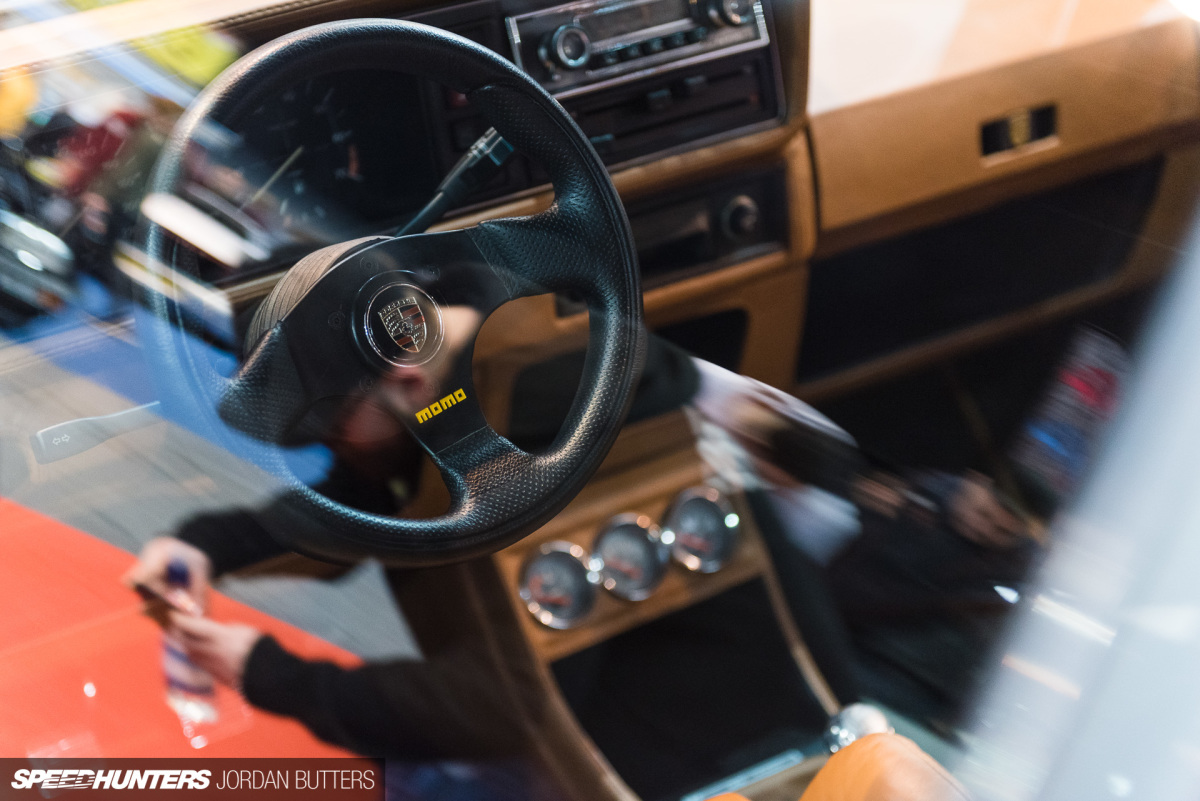 See, Saqib's no stranger to the Dub scene, having owned and built his fair share of Volkswagens, but the 1983 Mk1 in front of you is a real labour of love. It's also a build that, I feel, stays relatively true to what I'd consider the 'traditional' way that show Volkswagens are built here and in Europe. Scan the spec list and it's brief, with little to no extraneous elements present. Everything that is in place, however, has been built, fitted and installed with the utmost attention to detail and quality.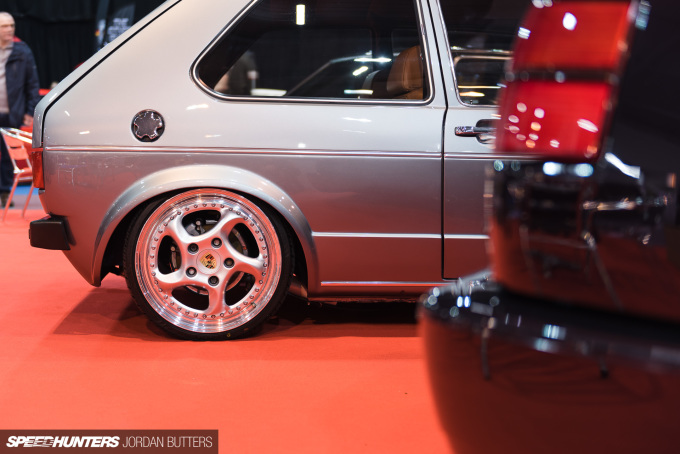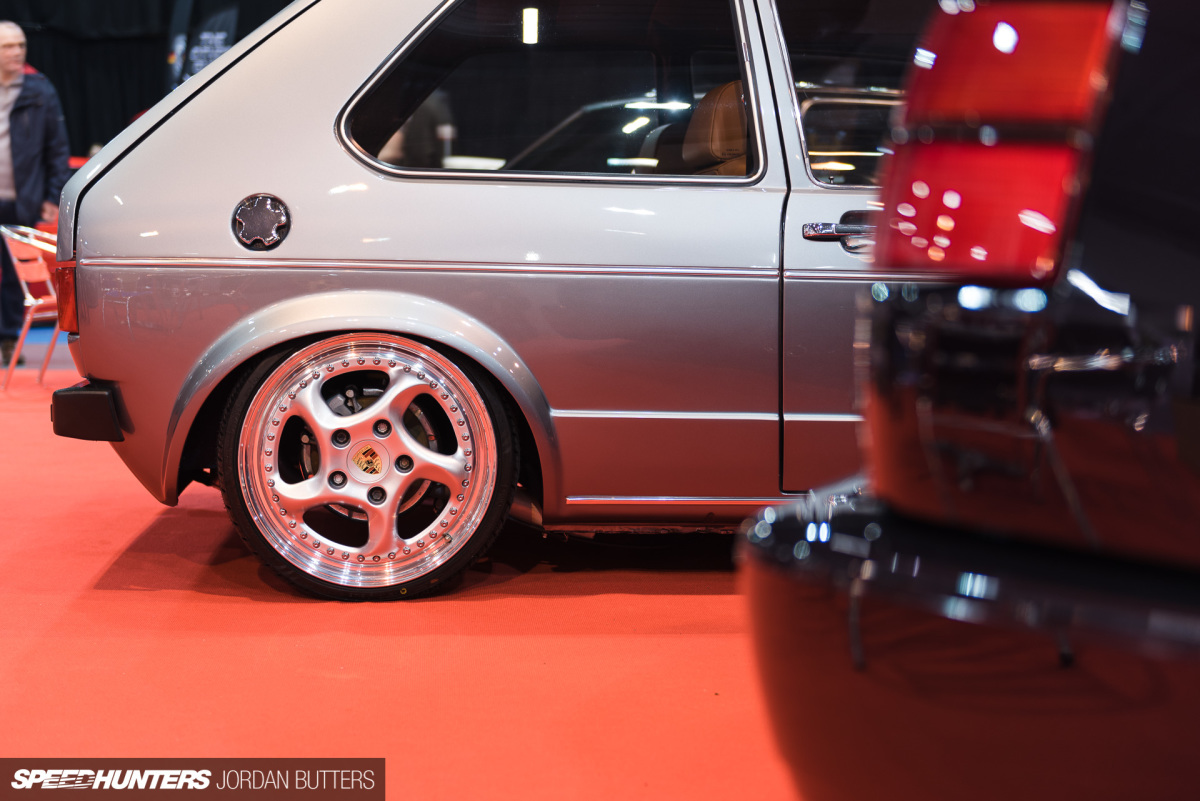 Judging by the ride height, you might expect to find a couple of air tanks and compressors tucked away somewhere, but Saqib is old school, and runs the Mk1 on static suspension. In fact, when he bought the car it already had air suspension fitted, which he promptly binned off in favour of coilovers. The Mk1 now runs impossibly low on Gepfeffert coilovers, which are custom built for very low cars in Germany.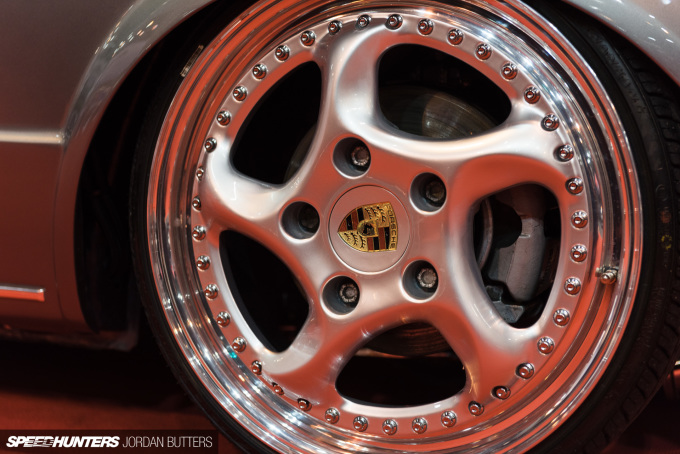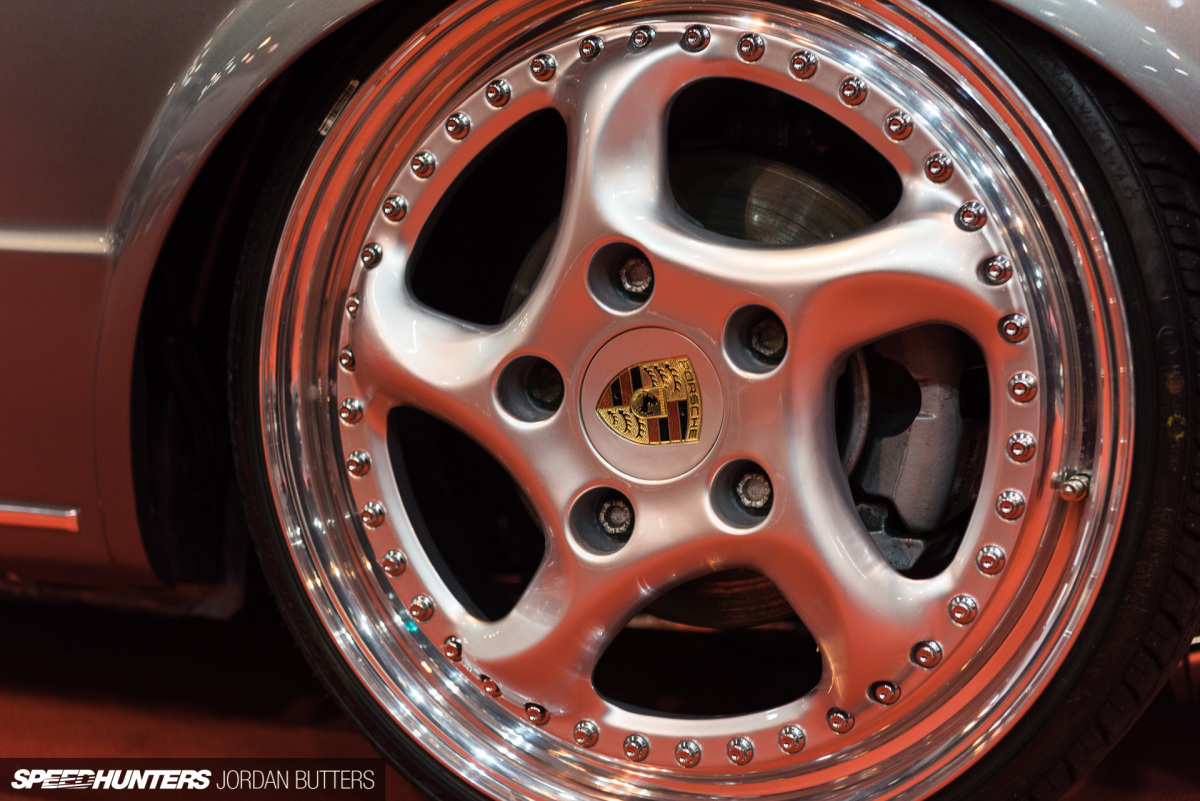 The majority of the Golf's underpinnings are brand new, and come from a 16V Scirocco. The wheels are immaculate front-mounted Porsche Eta Beta Twists, measuring 17×6.5-inches up front and 17×7-inch at the back, with 165/35R17 front and 185/35R17 rear tyres.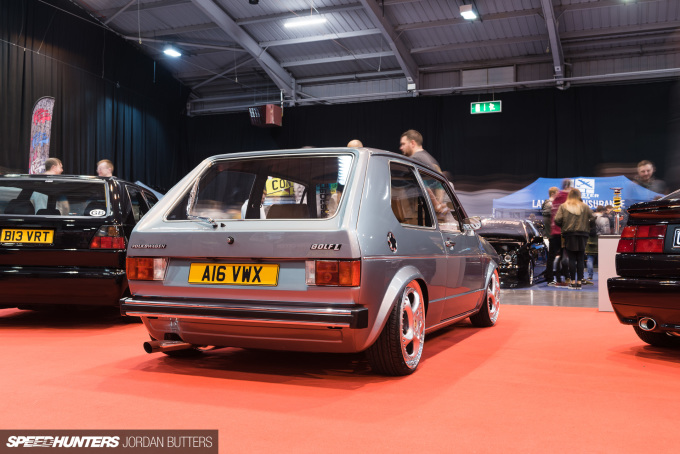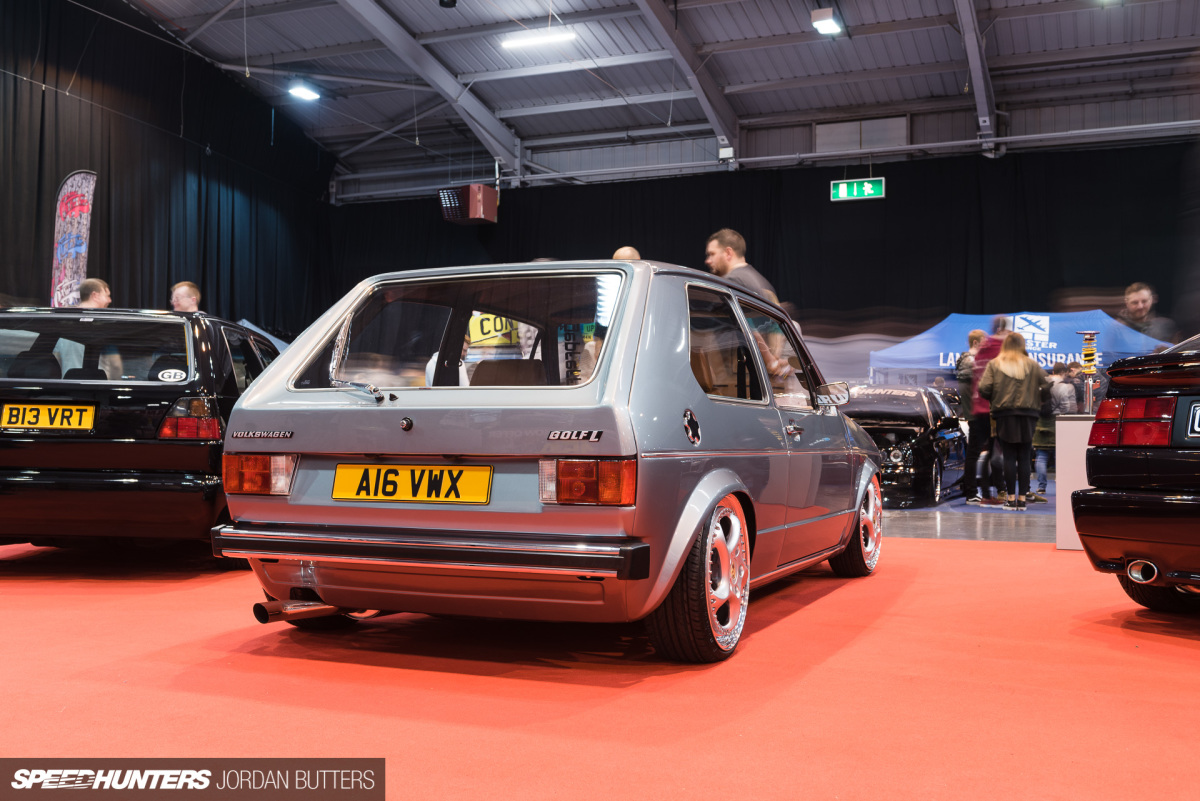 The Mk1's bodywork is true to the old fashioned VW way – subtle and stylish. The Golf's previous owner changed all of the external panels for brand new OEM items, along with all the glass, rubber seals and trims before the car was resprayed. The colour is Urban Grey, from the 2001 VW Passat.
Essentially it's a brand new Mk1 and it really is as immaculate as it looks.
The Mk1's interior is as plush as the exterior, and has been treated to a hide or several of tan leather, including the Series 2 dash and electric Recaro front seats.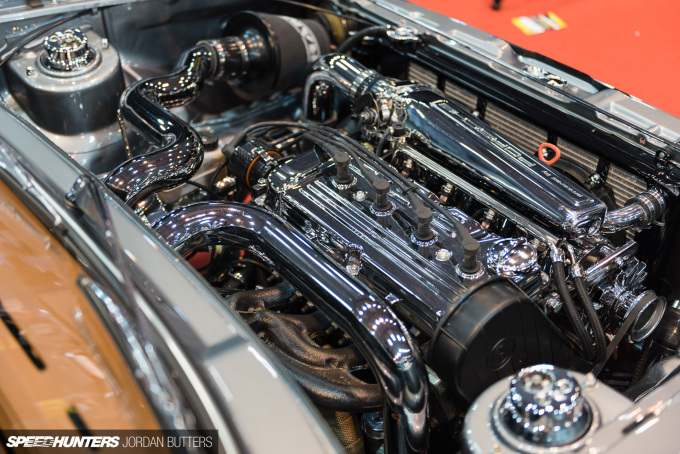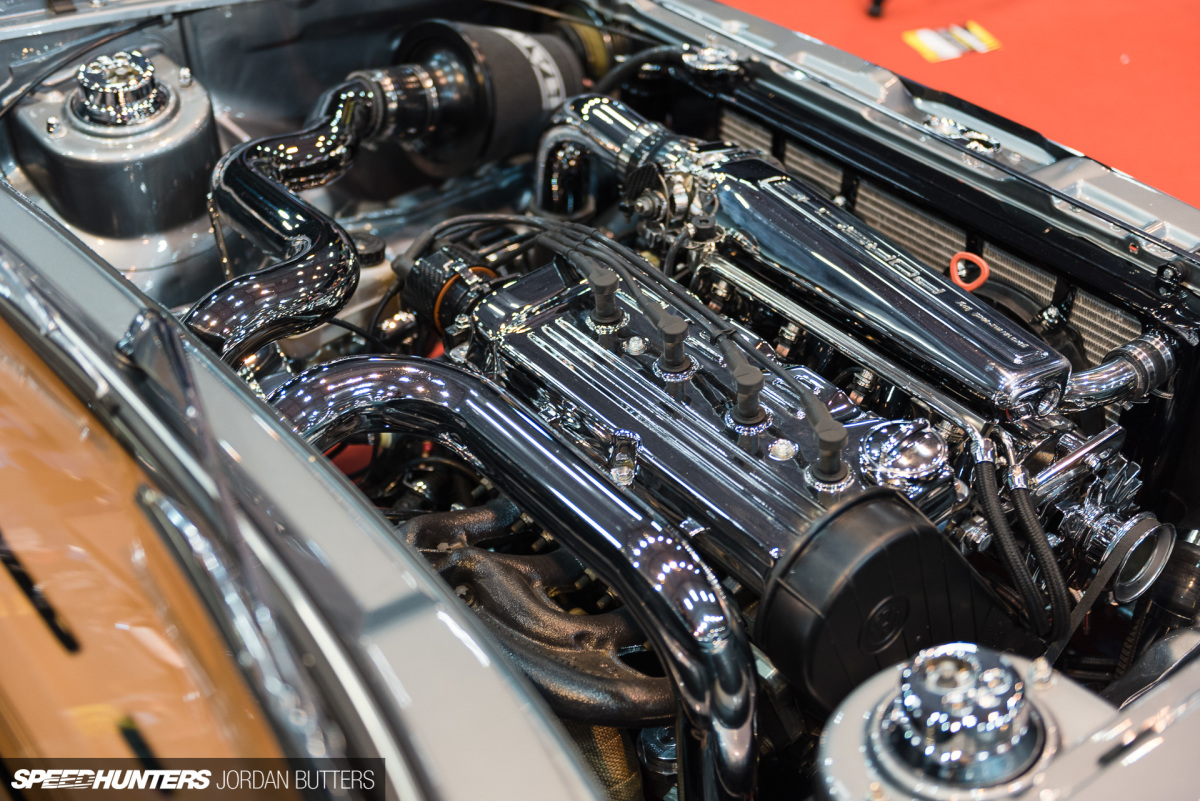 The star of the show is the fully chromed KR 16V turbo powerplant, literally in fact, as Saqib also scooped the Best Engine award at this year's Ultimate Dubs, too. Initially naturally aspirated on twin 45s, the engine was built and installed by a mysterious character in Holland who Saqib refers to as the 'Flying Dutchman'.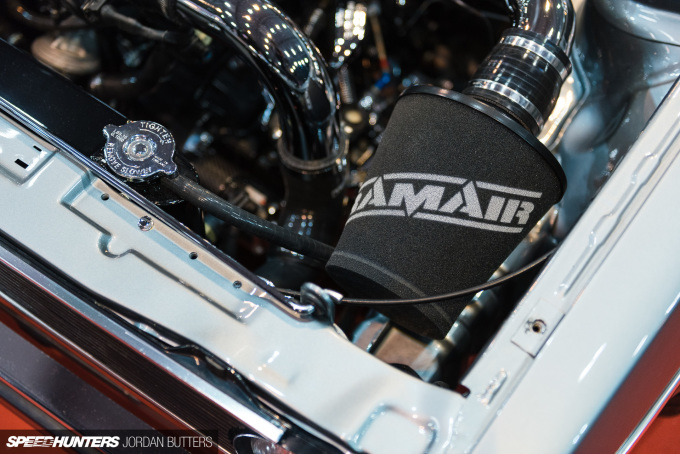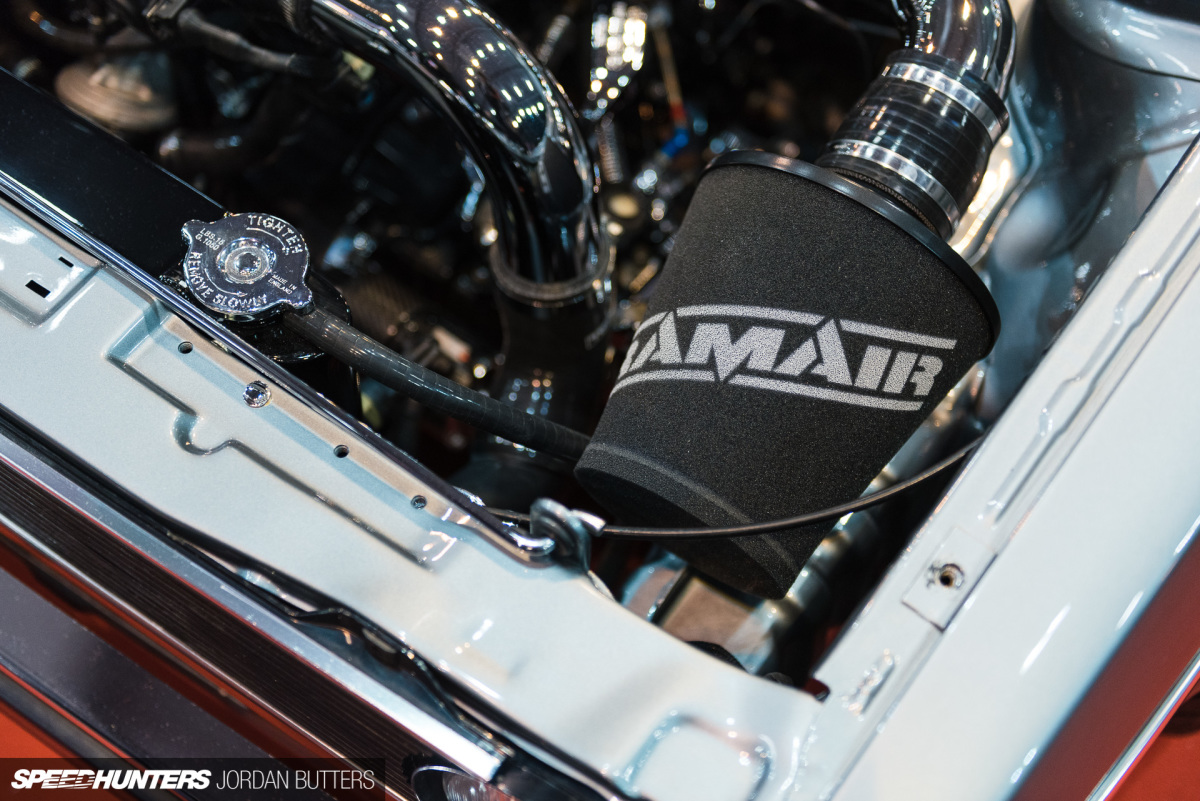 The Webers are now confined to the parts bin, and in their place sits fuel injection and a new custom forced induction setup supporting a KO4 turbo. A full Supersprint exhaust system and Ramair intake bring the noise.
Saqib decided to make the change from carbs as the car is only used as a summer show machine, and wanted something that he could just turn the key and go when he fancied it. There's barely a part of the engine bay that hasn't been chromed or polished to within an inch of its life. Power output is estimated at just shy of 200hp.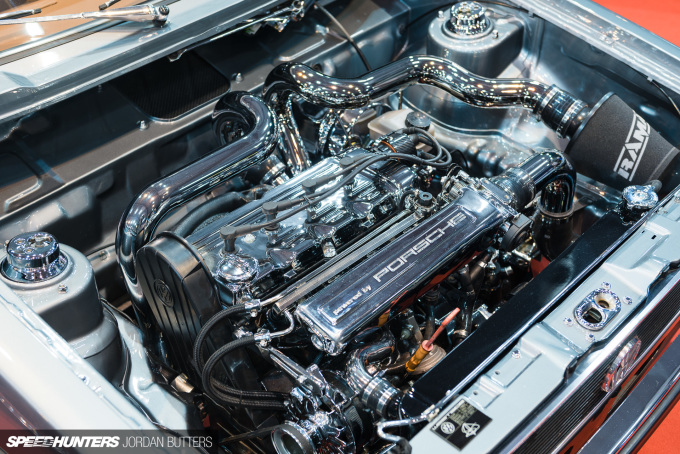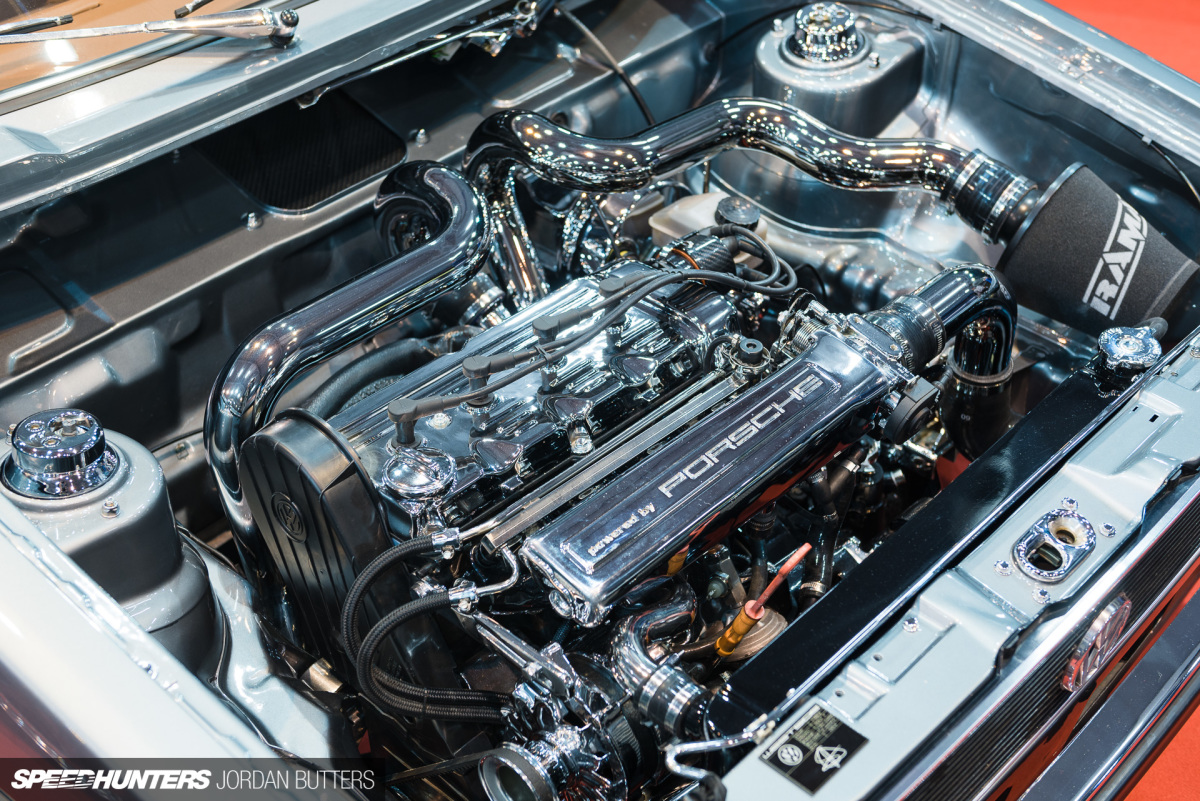 One of Saqib's favourite elements of the build is the custom Audi S2 inlet manifold, which took a dedicated 13 months to source and make work. Also borrowing from the VAG parts bin is a custom G60 Rallye intercooler and S2 injectors, while a Mk4 Golf gear selector setup was custom installed to make gear changes smoother.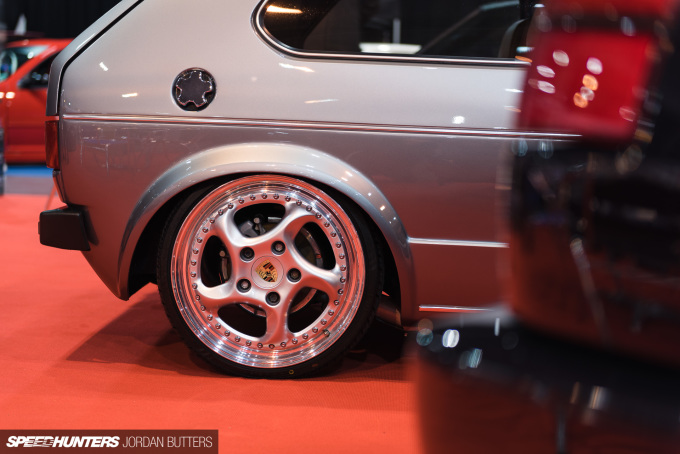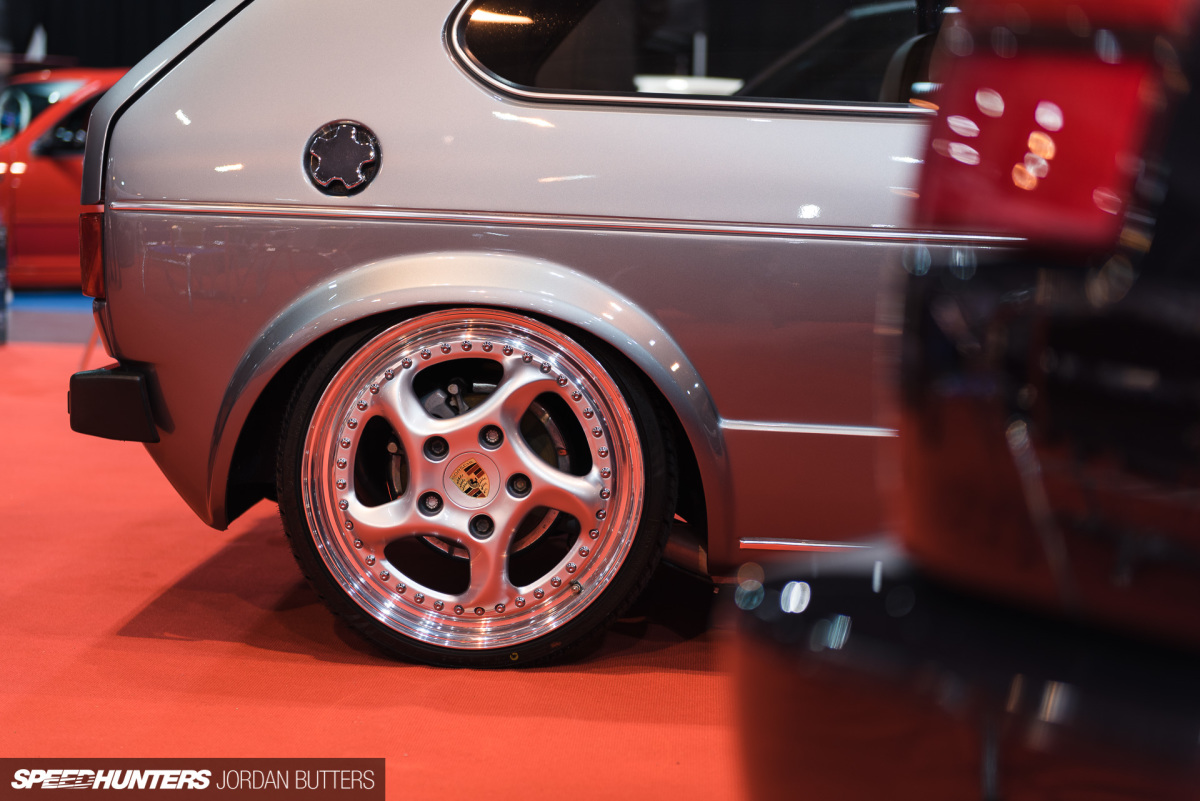 As the Golf was only completed hours before Ultimate Dubs, Saqib is yet to drive it properly and enjoy the extra power. As for the future, he's adamant that the Golf has reached the state that no build ever does. "I'm done with the project now. I'm happy with it as it is," he tells me.
I'm sure we've all heard that before, but I bet this isn't the final evolution of this Mk1.
Jordan Butters
Instagram: jordanbutters
jordan@speedhunters.com